OLLO S5X Dynamic Studio Headphones – Immersive Production
OLLO S5X is a $489 USD Dynamic Headphone with an open-back design, a flat frequency response, made in EU. It is designed for studio usage, but also can be used for audiophile / enthusiast music listening, and it will be compared to other similarly priced headphones, including SIVGA SV023 (499 USD), HIFIMAN Edition XS (499 USD), HIFIMAN HE-R9 (599 USD), Sendy Audio Apollo (500 USD), and Avantone Pro Planar (450 USD).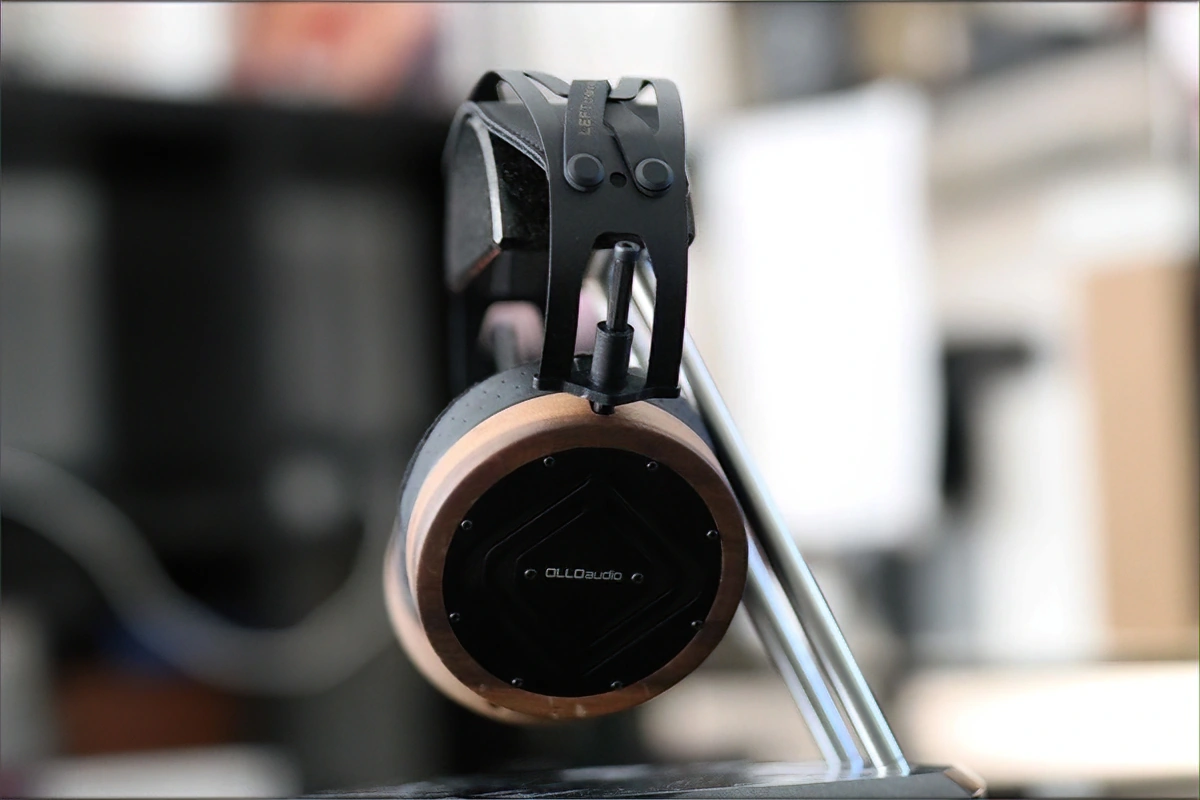 Introduction
OLLO Audio is one of the most respected headphone companies from Europe, having delivered some interesting headphones in the past, such as the mighty OLLO S4X, a headphone that I reviewed, liked, and found to be perfect for both studio work and music listening. The new S5X comes to refine the experience that S4X provided, and it comes with some interesting updates, including improved drivers, and a more ergonomic design. Ollo headphones are generally available through the official website, so I recommend you check it out if you're curious but I'll also include Amazon links, which should auto update when OLLO headphones make it there. OLLO Audio offers exceptional build quality and warranty, and all Ollo audio headphones come with 5 years of warranty, which includes the structural parts and the drivers, without the cables and the earpads. For those who have a business in Europe, OLLO Audio can sell with refundable VAT,m if you enter the registration VAT number when making a purchase. There's a 30 day trial period from the delivery date, so if you're not 100% happy with your purchase you can return them. 
It should be noted that I have absolutely no affiliation with Audeze, I am not receiving any incentive for this review or to sweeten things out. I'd like to thank Audeze for providing the sample for this review. Every opinion expressed is mine and I stand by it. The purpose of this review is to help those interested in Audeze MM-500 Planar Magnetic Headphones find their next music companion. 
Product Link
You can grab one from here: https://olloaudio.com/products/s5x-1-0-reference-headphones
You can grab one from www.amazon.com here: https://amzn.to/3Sal8Dv
If you're in the UK, you can grab one from www.amazon.co.uk here: https://amzn.to/3xzqAGn
And if you're from Europe, you can grab one from www.amazon.de here: https://amzn.to/3EJ1Kbl
Build Quality/Aesthetics/Fit/Comfort
Starting with the design, OLLO S5X is a sleek but old-school looking headphone, with wooden earcups, leather earpads, leather headband and textile material covered cables. The headphone is designed with a little leather strap that tells you which is the left and which is the right earcup, and your head usually only makes contact with the leather headband, which offers excellent comfort while you're using them.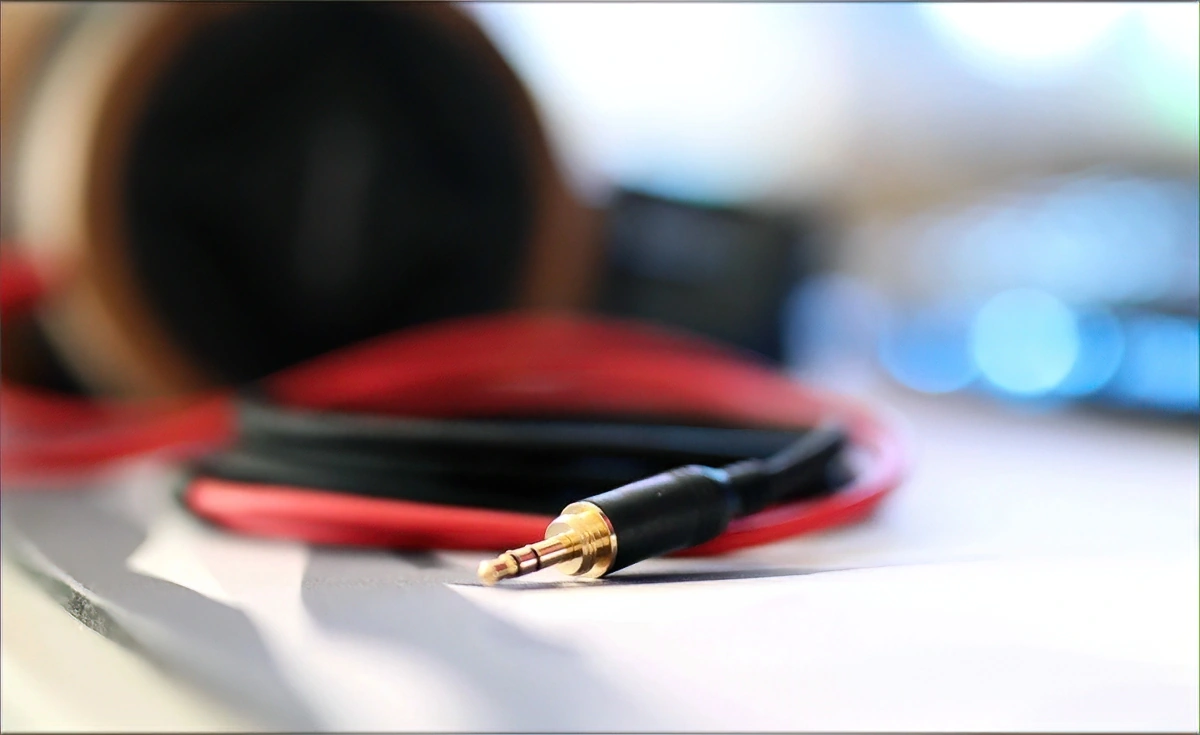 Speaking of comfort, the earpads are soft, and super comfortable, and they have a soft touch material on the inside, to help against sweating and to improve comfort for long hours of usage. The adjusting mechanism locks itself while you're wearing them and has a smooth operation, while the headphone cables are detachable. The headband has a clamping force that's natural, not too high and not lose either, and the earcups rotate 360 degrees freely, with every part of the headband being replaceable.  
The drivers are hand picked and matched within 1dB, and are 50mm in diameter. The drivers have an 108 dB SPL, and a 50 OHM impedance, and you can actually fix and replace most parts of OLLO S5X with home tools. One thing to note is that although the company has rather safe rating for S5X, I found that they don't work well with smartphones, and even for dongles, they need stronger dongles and sources, the best experience I had being with powerful sources such as Shanling M3 Ultra (where I'm almost at max volume), Khadas Tea, Feliks Echo 2, Hiby RS2 Darwin, and HIFIMAN EF400. Although at first sight OLLO S5x doesn't seem like it would eat a lot of power, that is a bit deceiving and mostly because S5X is single ended only with the default cable, and most sources don't have as much power over the single ended output as they have over the balanced output (I typically use everything over the balanced output, if it comes with cables for it, so driving OLLO S5x is much harder than I'm used to).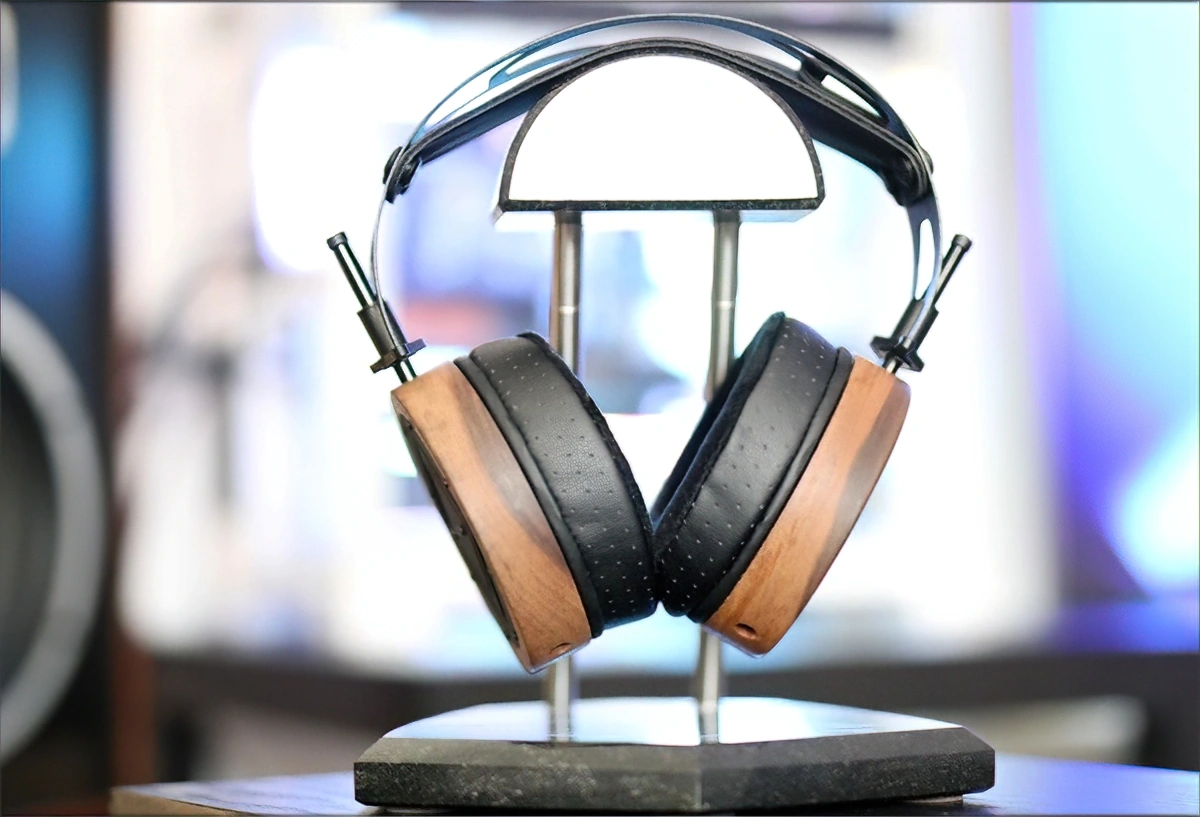 The earpads are replaceable, and they have an outer diameter of 95mm, and an inner diameter of 57.5mm, which I found to offer more than enough space for my ears inside, S5X being ultra comfortable for my ears and head. The pads are also 20mm thick, some of the thickest out there. Those are some special earpads with perforated hybrid artificial leather on the outside and velour for the contact side with your ears, designed for the best sonics achievable. 
OLLO S5X also has a Saati flow resistor to control the pressure inside of the headphones, with no driver flex audible while I'm wearing them, and no pressure that I could feel either. The driver is ex-centric and angled in a conical radiation chassis for the best soundstage and instrument placement, but this means that you have to wiggle them a bit after placing them on your head to get to the best spot for sonics.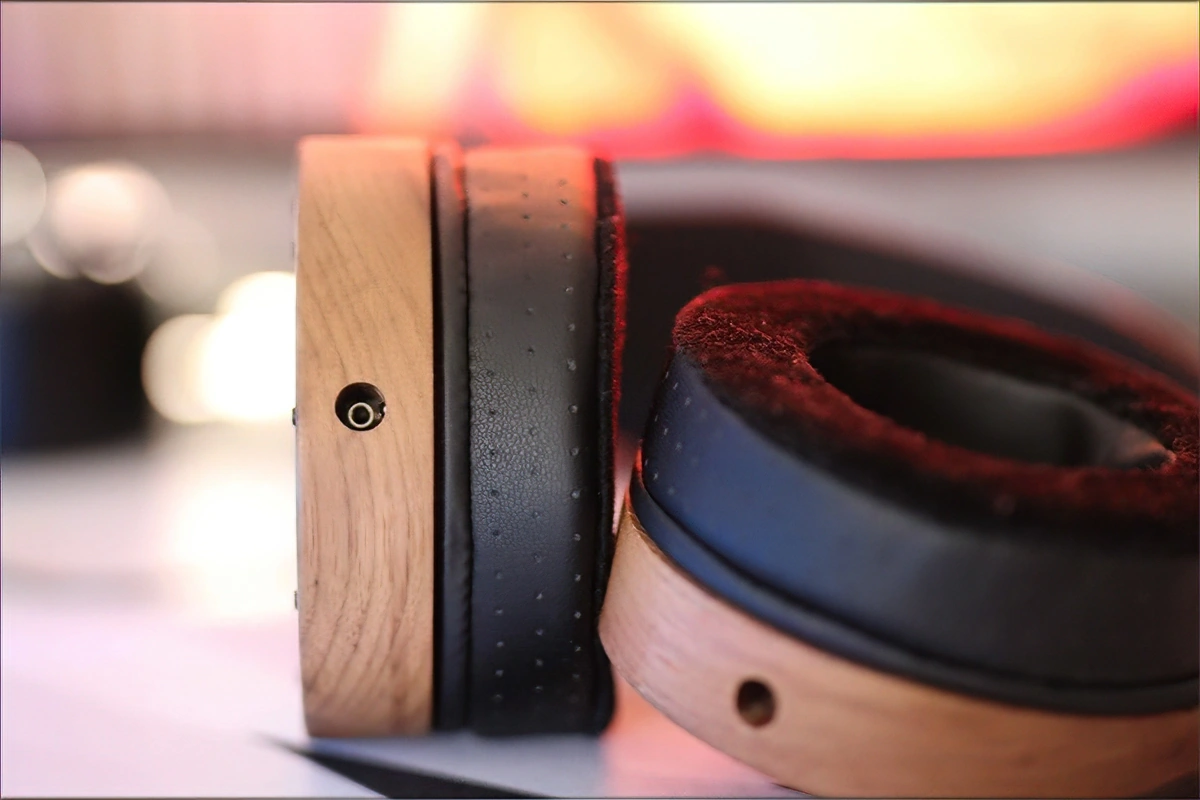 The cable is a detachable cable with a braided silicone, OFC build, and it is color labeled for right RED and left Black. The jacks at the headphone side are 2.5mm, which is unusual for headphones, and I've only seen it in some Sivga / Sendy audio headphones in the past. The headphone cup has a locking mechanism so that the cables don't fall out easily, and they also come with a screw-in adapter for 6.3mm. The cable has some minor microphonic noise, if it brushes against clothes with a rough texture, but if you're sitting at your desk you won't hear it. 
The headphones are a semi-open back design, the design itself being open-back, but the part that is open-back being rather small. They leak a lot to the outside, and people out there will know what you're listening to and enjoying, but they offer a fair amount of passive noise isolation. The weight of OLLO S5X is average, as they weigh 414 grams. This weight is super evenly distributed and I never thought to myself that they are heavy. If there is any disadvantage for the build quality, I managed to heavily scratch the wooden part of OLLO S5X while taking photos, so they are a bit scratch prone, especially the wood, which is rather soft and not treated with a lot of lacquer or extra protection. 
Sound Quality
Starting with the source list for driving OLLO S5X, I've relied on quite a few high-end sources, including iBasso DX320, Astell & Kern SP2000T, Astell & Kern ACRO CA1000T, Shanling M3 Ultra, Hiby R6 III, Ever Solo DAC-Z6, Lotoo PAW 6000, and I found that it works well with Cyrus One Cast too. You don't necessarily need such a strong setup to properly drive OLLO s5X, and I found that you can get excellent experience with iBasso DC03PRO, Khadas Tea, and Shanling UP5. The overall signature is unique to OLLO S5X, they sound really detailed, they bring the midrange somewhat forward, and push the voices somewhat in the back, creating an exceptional instrument separation, yet a natural and fair soundstage. Dynamics are excellent, and with a smoother treble, OLLO S5X is easy to listen to, enjoy and work with for music production for hours in a row.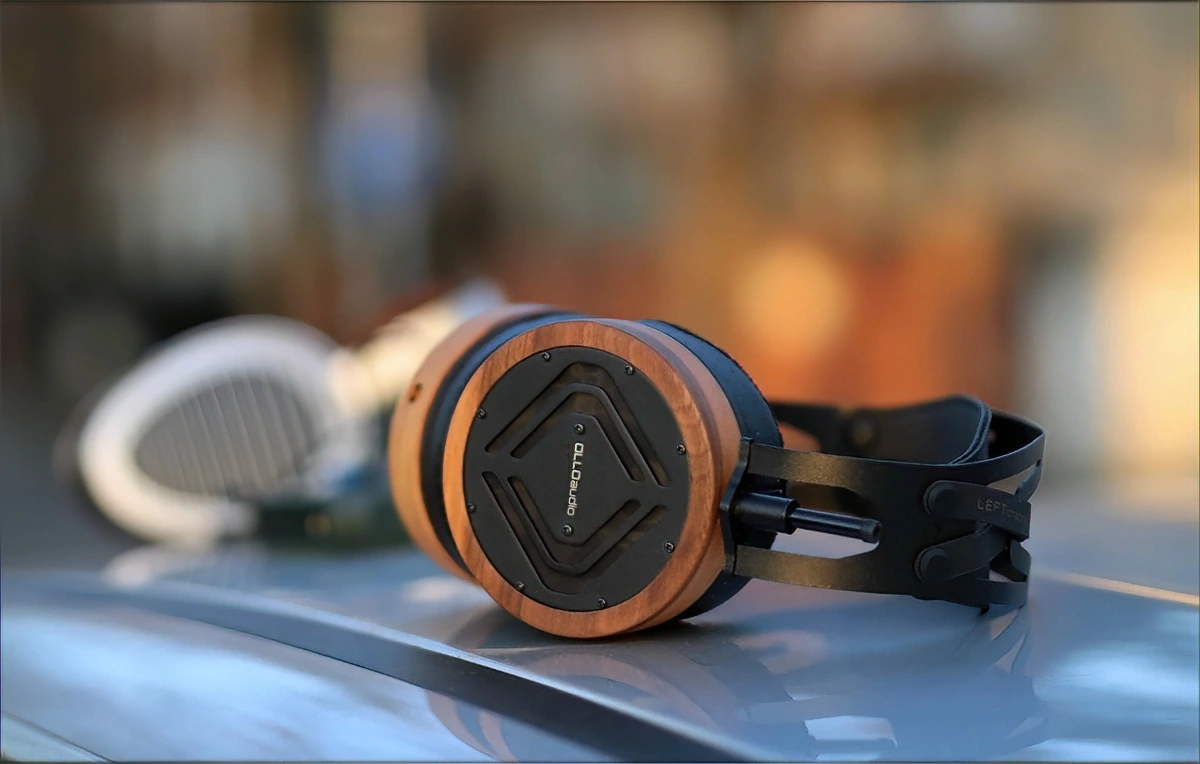 The bass of OLLO S5X is deep, thick, has a lasting impact, and creates excellent resolution for bass nuance. This is important as OLLO is known to design headphones for music producers, and S5X has excellent ability to create multiple types of bass, not imposing its own signature on the lows like most headphones do. This is especially noticeable with any song designed by Apache, an artist that uses a lot of variation for the bass in his songs, and where OLLO S5X is easily able to show those variations. The maximum speed is more than enough to keep up with technical death metal, but I would say that S5x impresses considerably more with the depth, impact and speed of the bass rather than the speed alone. The bass makes a natural transition to the midrange, without a strong upper bass uplift, instead focusing on producing the bass as evenly and as naturally as possible. 
The midrange thus inherits some extra substance and fundamental energy from the bass, sounding a bit thick and with a strong body. This is good, and gives the proper presence and depth to male voices, but the upper midrange has a slight peak around 4-6kHz, giving a good bit of uplift to female voices and pianos, violins as well as sadder songs. This makes OLLO S5X extremely versatile, and I never struggle to listen to a specific music style with them, being able to easily and freely switch between punk, pop, rock and EDM, Dance, Jazz and cabaret, as OLLO S5x plays with all of them extremely well.  The speed of the midrange is natural, as the midrange is able to present most instruments smoothly without a strong preference towards any instrument, and without much coloration except for a slight darkness and extra thickness, all inherited from the stronger and thicker bass.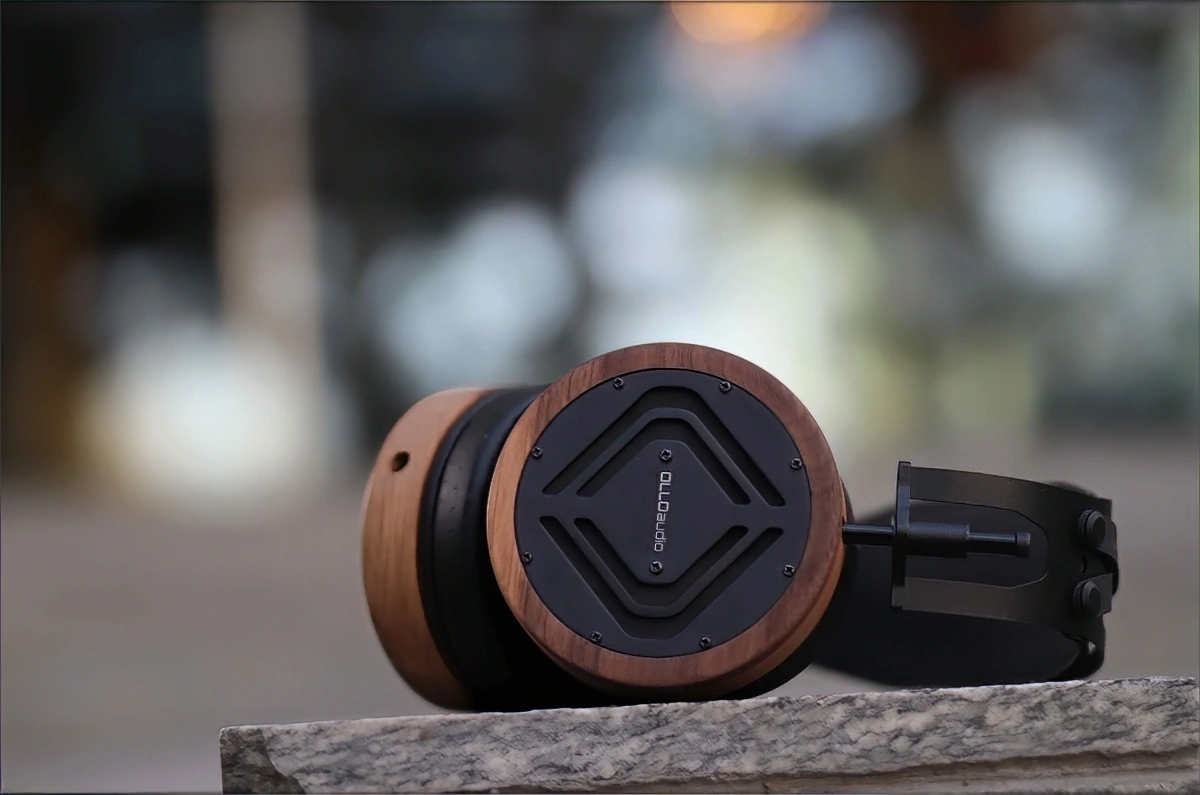 We also have a natural, slightly smooth treble, but not smooth to the degree where the sound of OLLO S5X would become boring and bland, but rather smooth enough for S5x to be enjoyable for hours in a row, but all while keeping the sparkle, impact and air intact. The soundstage is presented naturally, with no extra emphasis on the width, but with a really good depth. This is accompanied by an excellent instrument separation and definition, which feels a bit analytical, without all the fatiguing elements you'd normally get with an analytical signature. The dynamics of S5X are super good, and it is a headphone I can enjoy at a personal level with all my music collection, especially when I want to hear a bit of extra detail and resolution compared to what the competition offers in the price range. 
Studio / Mixing / Mastering Usage 
For studio usage, I found OLLO S5X to sound really good, they are super comfortable on my head, but also sound natural, thick and have a smooth treble, so I can use them for hours on a row without getting tired. This being said, the signature brings the midrange and most important aspects of music forward, and closer to me as a listener, and OLLO s5X is simply really good at revealing everything in terms of individual instruments and how they each sound like.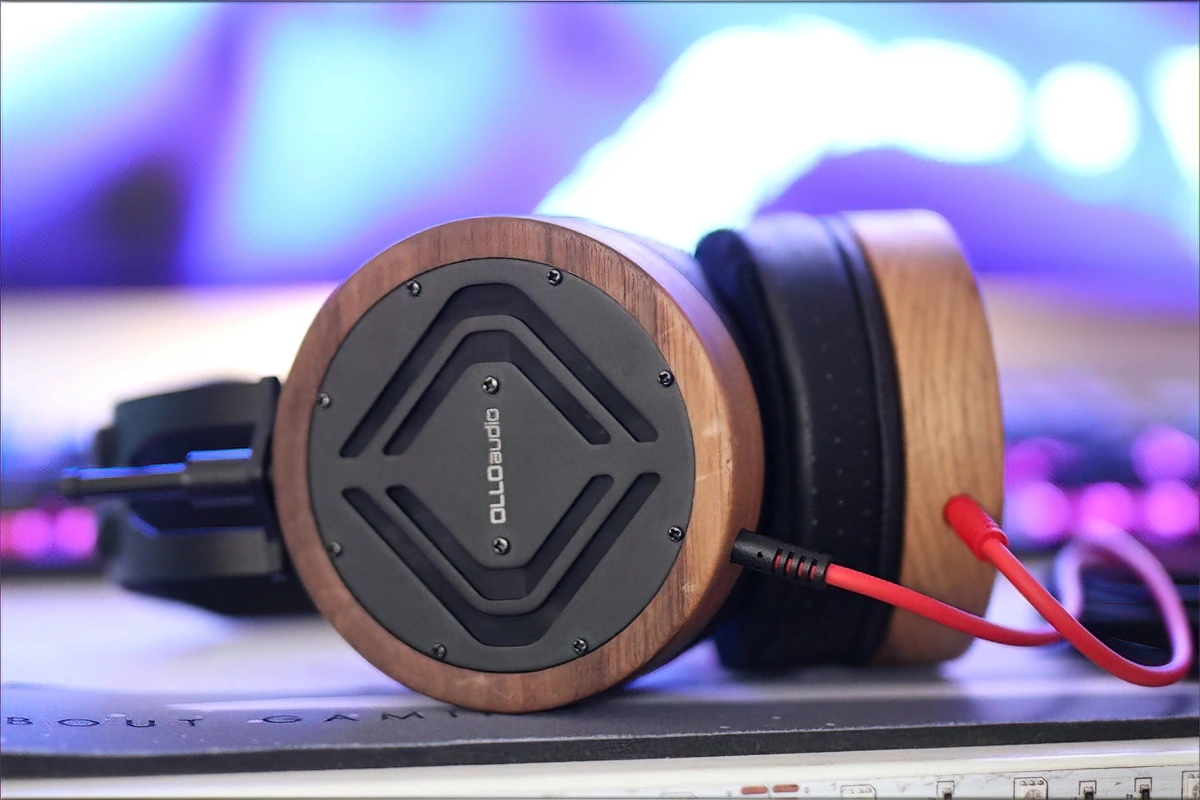 The soundstage of OLLO S5X also helps greatly, and I found it to be really good at placing instruments in the sonic field, being great for binaural recordings and to help mix and master everything so it all sounds good together. The final aspect, which I also found to be interesting for studio usage, is that the company made OLLO s5X drivable from most interfaces, so the lies of Audient EVO 4, which is rather entry-level, is able to drive OLLO s5X really well, and give it a beautiful sound. 
Comparisons 
OLLO Audio S5X vs Sendy Audio Apollo (489 USD vs 500 USD) – The overall comfort of the Apollo is a bit better, they are a lighter headphone, with larger earpads, and they have a more eye-candy design. This being said, the earpads of OLLO S5X offer slightly better cushioning, and are softer and thicker. Both are equally hard to drive, but OLLO s5X scales more with the source. The overall signature and tuning is extremely different, with Apollo being much softer, having less impact, and a softer sound, with still a smooth treble, but a good amount of detail and resolution. By comparison, OLLO S5X is very bold, bassy, warm, thick and has a super powerful bass, also better instrument separation, and a harder impact, although it also has a smoother and relaxed treble. Both are enjoyable, and I'd go with OLLO S5X if you like a more natural sound, and if you want more precision in the instrument separation / placement, and I'd go with Sendy Audio Apollo if you wanted a gentler, softer sound, but still with exceptional detail and resolution.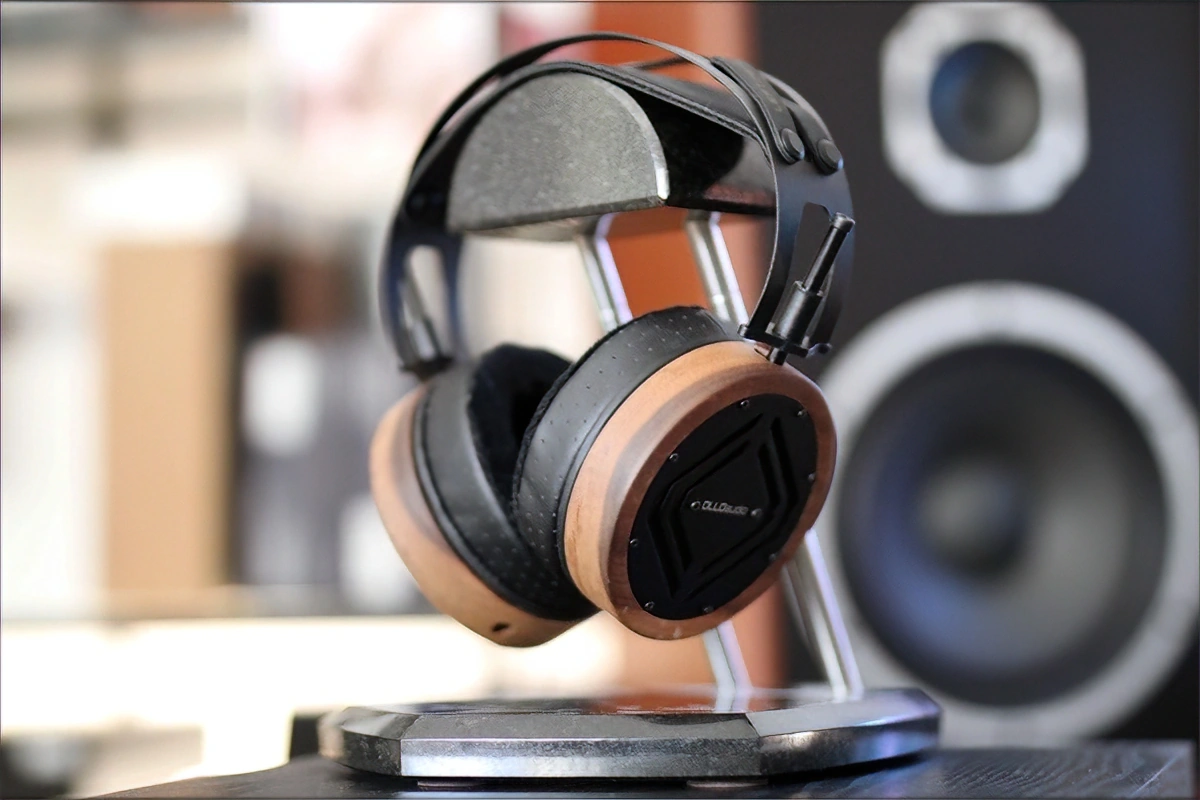 OLLO Audio S5X vs HIFIMAN Edition XS (489 USD vs 499 USD) – Starting with the obvious, both are made well, but Edition XS is larger, has more space inside the earpads, and also has a velour material on the inner part of the earpads, all while having a similar cable as S5X. The tuning is really different, and S5X has much deeper, thicker, more bassy sound, with more impact, especially in the low end, with a more forward midrange, but both have exceptional instrument separation in the midrange and great overall resolution. The treble is smoother for OLLO s5X, with Edition XS having more sparkle, more air. They are both equally hard to drive, but OLLO s5X scales a bit more with the source. 
OLLO Audio S5X vs Avantone PRO Planar (489 USD vs 450 USD) – The overall feeling is that S5X is a bit lighter and more comfortable, with thicker earpads, although the earpads of the Avantone PRO Planar are larger in size. I like the feeling of S5s a bit more, the cable is slightly less noisy with microphonics, and both isolate a bit from the outside noise, both having a lower leakage than super-leaking headphones like HIFIMAN HE1000 V2. The sound is actually very similar, with both having a thick, bassy sound with a smooth treble, and good impact, along with super good resolution and detail, but OLLO s5X is more detailed, has better resolution, better instrument separation and better clarity, while Avantone PRO Planar sounds a bit more blended together. The choice between them will be up to a few things, first of which is availability, as Avantone PRO Planar is more widely available from Thomann, and other stores, but also shape and size, the two being very different in design. Sonically, OLLO S5X is superior in instrument separation and definition, all while following a very similar tuning and signature compared to Avantone PRO Planar, so it would be a more natural choice. Both are equally hard to drive in practice, but OLLO S5X scales more with the source. 
OLLO Audio S5X vs HIFIMAN HE-R9 (489 USD vs 499 USD) – HE-R9 is a closed-back headphone, so it will naturally isolate more from the outside noise, and leak less than S5X, but sonically both have a rather large soundstage and both sound quite open and holographic. In fact, HE-R9 has more treble and lower amounts of bass than S5X, and S5X handles instrument separation, and definition better than HE-R9. The drive factor is similar, both are about equally hard to drive, and both are rather comfortable and light, with He-R9 feeling a bit lighter, but the thicker and softer ear pads of S5X making it more comfortable for long hours of usage. The overall resolution and clarity is slightly better for OLLO S5X, as they have a more forward midrange and bring out more details in music, and with a better instrument separation. All in all, S5X will always sound thicker, heavier, hit harder in the bass, and have a smoother treble, while HE-R9 has a brighter treble, brighter sound, more air and sparkle, and a lighter, snappier sound.  
OLLO Audio S5X vs Sivga SV023 (489 USD vs 499 USD) – The comfort is comparable between them, and SV 023 is somewhat lighter, but also the S5X feels slightly better built. Both have similar quality to the default cables, although the cables of S5X are more noisy if they are brushing against your clothes. The overall passive noise isolation is slightly higher on S5X, but they both leak about equally. The sonic presentation is quite different, with S5X having a deeper bass, more thickness to the sound, more fundamentals, better substance, more low-end impact, and a more mid forward sound too, all of which make it far less fatiguing and more smooth than SV023. By comparison, SV023 sounds more dynamic, but also is brighter, has less bass, but more treble, more air, and a bit more clarity in the midrange. This being said, S5X presents a bit more details, and the soundstage is somewhat larger on SV023, but instrument separation and instrument definition is a bit better for S5X. Both are dynamic headphones, but S5X sounds smoother and heavier, while SV023 is lighter sounding, with lower bass. 
Value and Conclusion
At the end of the day, the price you're paying for OLLO s5X is not just fair, but very competitive to the alternatives available at the moment, and S5X is one of the most compelling headphones I know for those who enjoy a super detailed sound, that is somewhat mid centric, but which comes from a super comfortable headphone. To tell you a little secret, if you head to the OLLO Audio website, they are having a super nice deal for S5X, and it is selling at the moment I am writing today's full written review, for 449 USD, for the Batch W5 preorder, which should be delivered first week of March.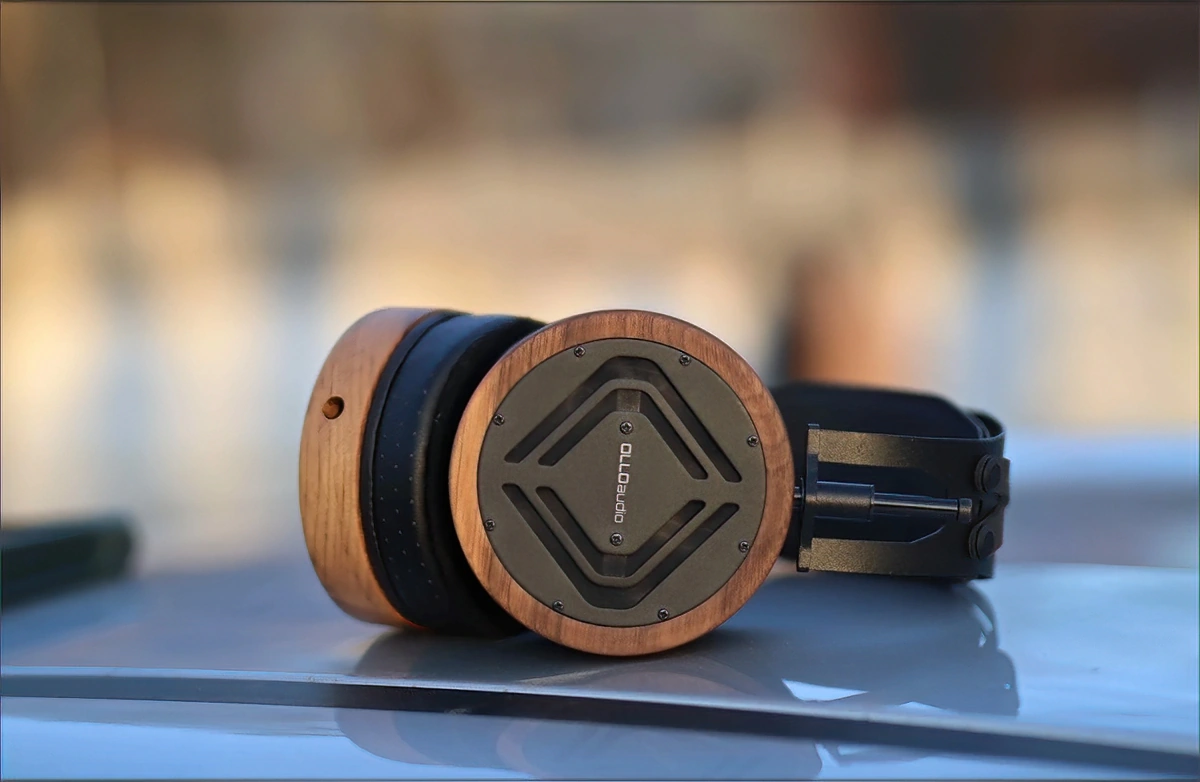 In fact, thanks to their superb comfort, good price / performance ratio, super good warranty and beautiful design, I am going to award OLLO s5x a spot in Audiophile-Heaven's Hall Of Fame as one of the best purchases you can make around 500 USD, and a superb sounding headphone at this moment.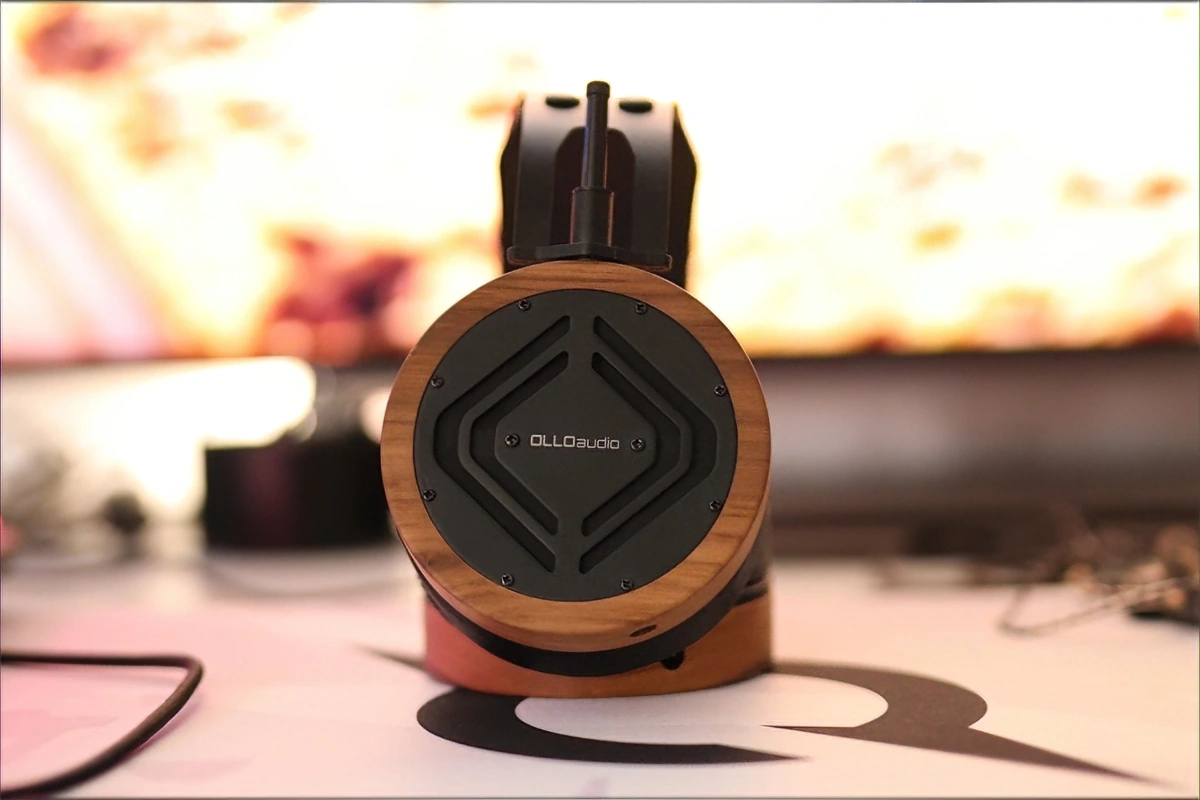 At the end of the day, if you're a music lover and enthusiast, but also if you're music worker, designer, singer, or working in mixing / mastering, and if you're looking for a super comfortable headphone with wooden earcups, superb design, and awesome sonic performance, OLLO s5X is one of the best headphones you can grab, and for their price they offer you a distinct, yet pleasing and detailed sonic presentation that will surely help you enjoy you collection more, and won't fatigue you at all if you're working on making music for the delicate ears of your listeners. 
Product Link
You can grab one from here: https://olloaudio.com/products/s5x-1-0-reference-headphones
You can grab one from www.amazon.com here: https://amzn.to/3Sal8Dv
If you're in the UK, you can grab one from www.amazon.co.uk here: https://amzn.to/3xzqAGn
And if you're from Europe, you can grab one from www.amazon.de here: https://amzn.to/3EJ1Kbl
Technical Specifications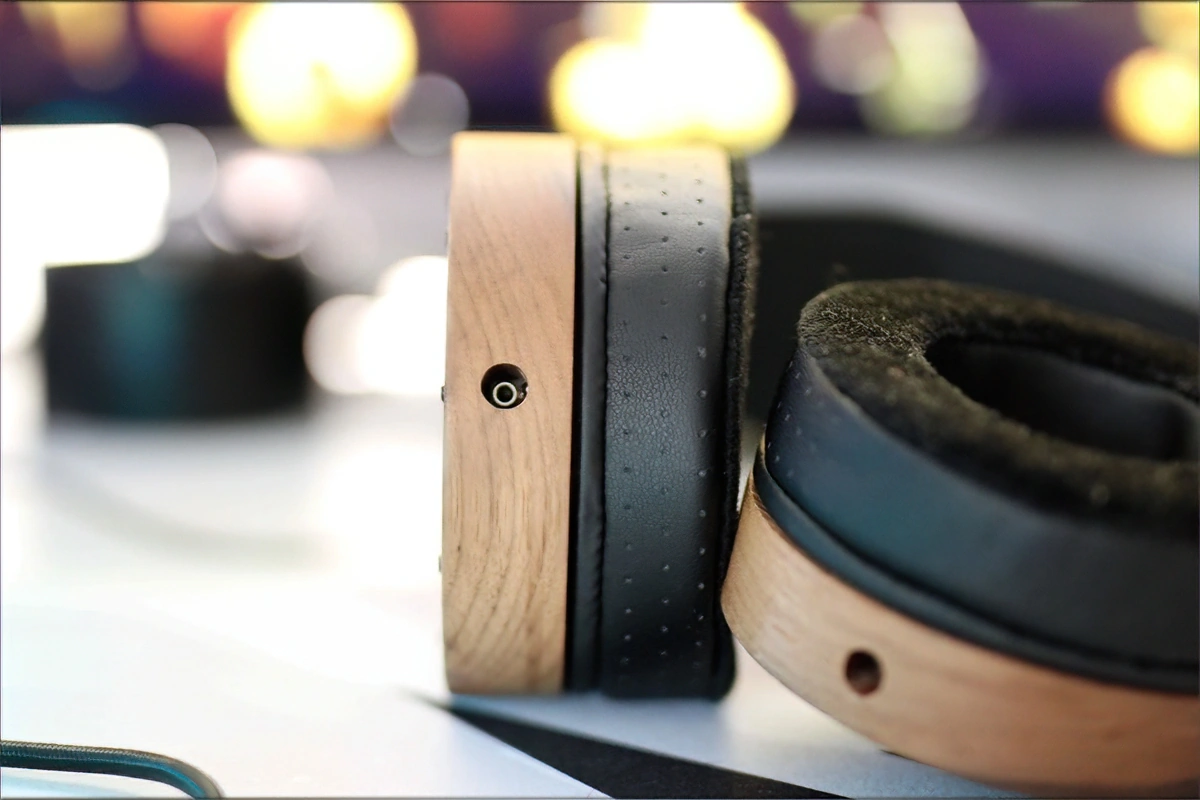 Frequency response – 15 Hz – 22 kHz sweep 1/3 oct p-p range (+/-1) 14.5 dBSPL
SPL/sensitivity – @ 0 dBu RMS 1 kHz produces (+/-1) 108 dBSPL
Impedance – +/- 5% 50 Ohm, outboard audio interface recommended
Ear cups dimensions – Outer diameter: 95 mm
Ear cups material – American walnut
Headband – Stainless steel and artificial leather, Clamping pressure N/cm² @14.3cm breadth ~0.127 N/cm²
Earpads size – Outer diameter: 95 mm, Inner diameter: 57.5mm, Depth: 20mm 
Earpads material – Acoustic foam, extra elasticity poly leather and velour
Cable termination – Detachable 2 meters long Y 2.5mm mini jack
Connector – 3.5mm jack with an adapter to 6.3mm jack
Weight – 414g
Magnet type – Neodymium
Transducer type – Dynamic
Coil – 2 layered
Membrane material – PET 25u
Matched speakers – Handpicked pairs
Warranty – 5-year limited warranty
Trial period – 30 days from delivery date
---
--- Please remember to stay safe, and always have fun while listening to music!---
 - If you have a dime to spare, please donate, and help us! It would make the day brighter for me and my wife- 
---
Full Playlist used for this review
We listened to more songs than those named in this playlist, but those are excellent for identifying a sonic signature.  I recommend trying most of the songs from this playlist, especially if you're searching for new music! The playlists are different for Spotify, Tidal and Youtube, and based on the songs I enjoy and are available on each!
https://www.youtube.com/playlist?list=PL_cjBXGmwSHSdGcwuc_bKbBDGHL4QvYBu
https://open.spotify.com/playlist/5J3oloz8Riy9LxEGenOjQ0?si=979ba4f082414be7
https://tidal.com/browse/playlist/330fd544-8e5b-4839-bd35-676b2edbb3d5
--- Contact Us ---





---