HIFI Walker H2 Touch – Revised And Upgraded 
HIFI Walker H2 Touch is a $199 USD (official page) / $129 USD (Amazon Price) DAP or Digital Audio Player, with over 10 hours of quoted battery life, USB OTG function, microSD slot with support up to 256 GB of music, and with Ten Band of EQ Adjustment. Given its current selling price point of $129 USD on Amazon, it will be compared to entry-level DAPs such as Mechen M30 (109 USD), Surfans F20 (119 USD), and Hiby R2 (100 USD).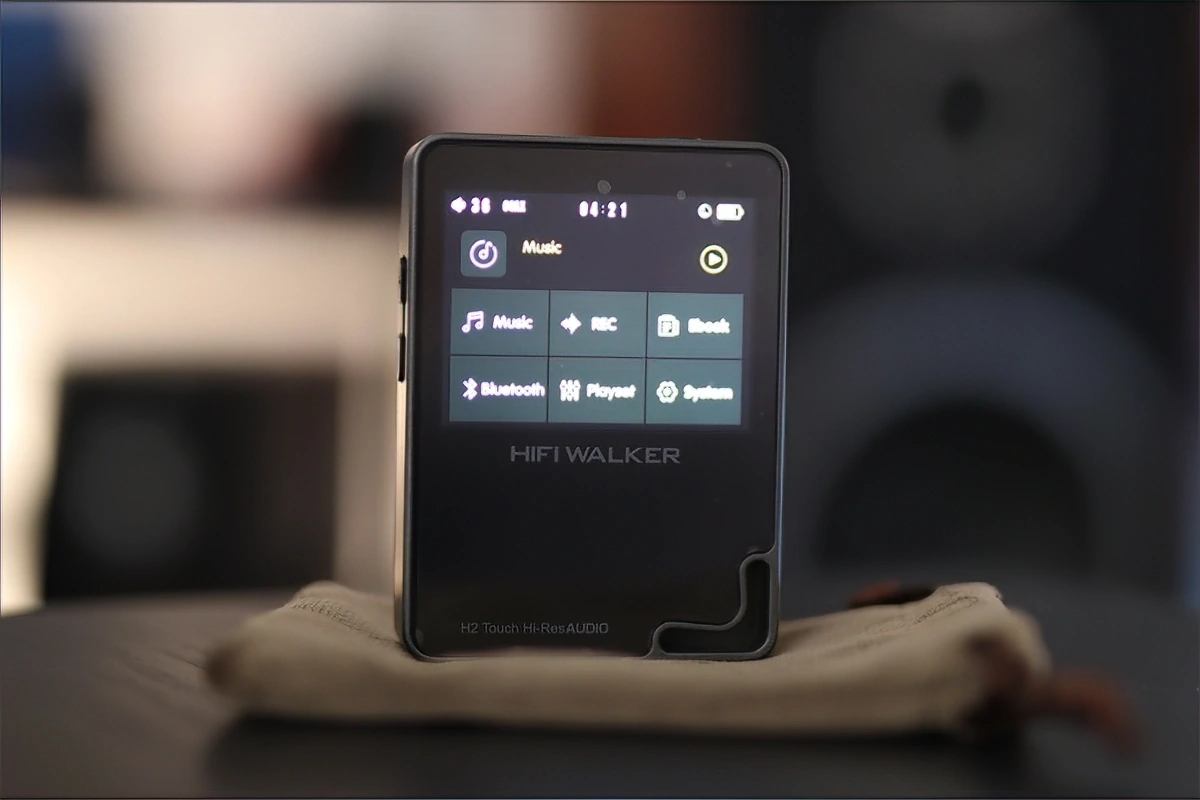 Introduction
HIFI Walker has had great success with the H2 DAP they released in the past, but that one relies on a typical interface with buttons, while the new touch is a touch-based DAP, with multiple new functions and a nifty design. The company is usually selling their products on Amazon, and that's one of the best places I can recommend you to purchase their products from as they have outstanding support and you can get your money back in case you change your mind, or if the unit breaks, or if anything happens. 
It should be noted that I have absolutely no affiliation with HIFI Walker. I'd like to thank HIFI Walker for providing the sample for this review. This review reflects my personal experience with the HIFI Walker H2 Touch Music Player. Every opinion expressed is mine and I stand by it. The purpose of this review is to help those interested in the HIFI Walker H2 Touch find their next music companion. 
Product Link
You can grab one from www.amazon.com here: https://amzn.to/3XrhR4C
If you're in the UK, you can grab one from www.amazon.co.uk here: https://amzn.to/3WpTRgN
And if you're from Europe, you can grab one from www.amazon.de here: https://amzn.to/3krzvXl
Build Quality/Aesthetics
The size and shape of the new H2 Touch is the same as that of the original H2, but it now has a large display screen at the front, compared to the original which used buttons and a wheel for navigation. The display is larger now, and it has a similar resolution and color to the original. The back of the H2 touch is made of glass, while the front is also made of glass. The bottom has two outputs, right next to the Type-C USB input. Those two outputs are a headphone output and a Line Out.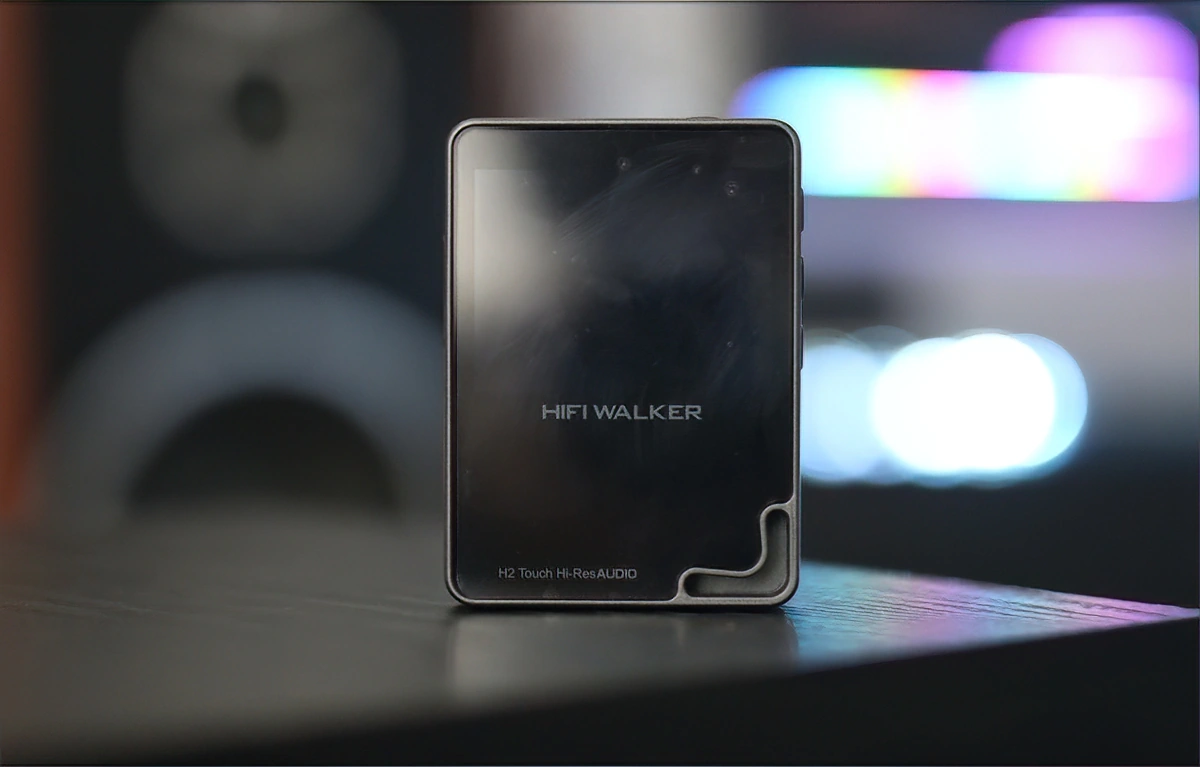 The right side of the H2 Touch has the playback buttons, along with the microSD slot. There's an empty hole in the lower right corner of the H2 Touch, which serves as a place to hook it with a strap for portable usage, but I see a lot of problems with that and a lot of ways you can damage it.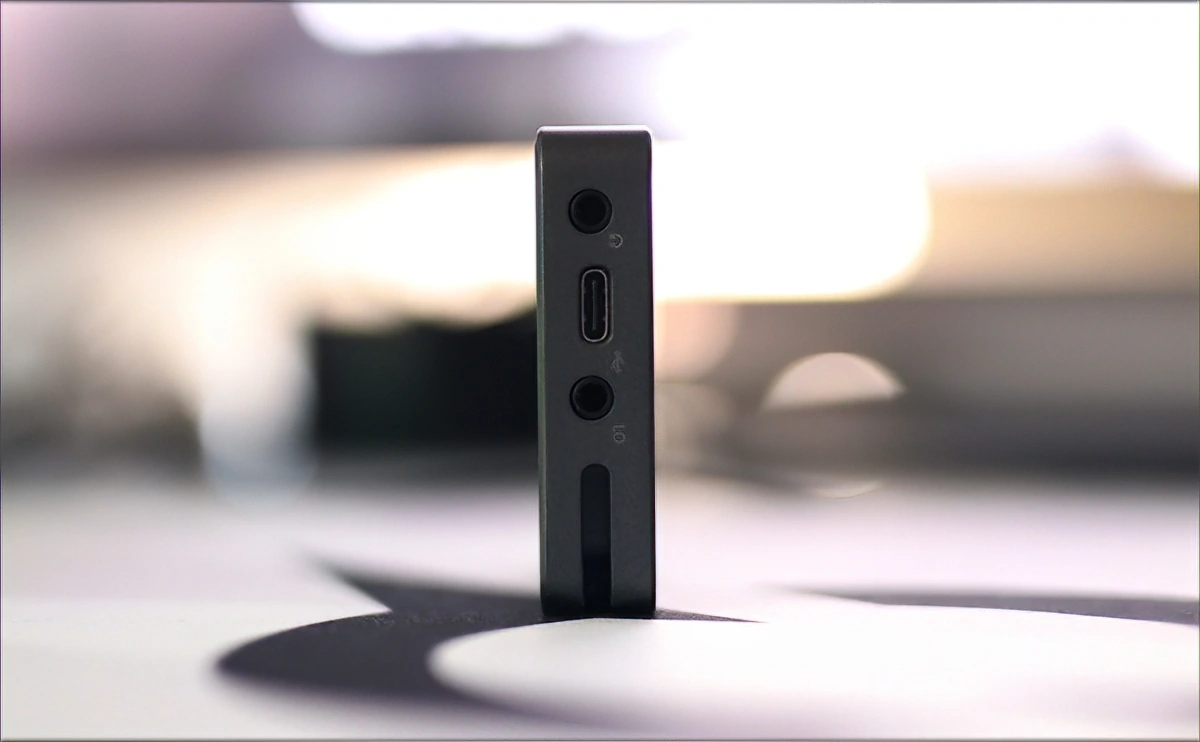 Under the hood, we have an ESS ES9218PC DAC chip, along with DSD decoding up to DSD256, FLAC, ALAC, APE, WAV, MP3, AIFF and more. There's Wireless Bluetooth with Bluetooth 4.2 as well, but I found it to be better at the wired part of the connection than at the wireless connection. The wireless connection can be used for both using H2 Touch as a Bluetooth sink, and it be the receiver of the signal, and to use it as the Bluetooth DAC AMP, but also you can send bluetooth signal to a pair of headphones / IEMs, but in my experience the signal strength was a bit low compared to your run of the mill smartphone.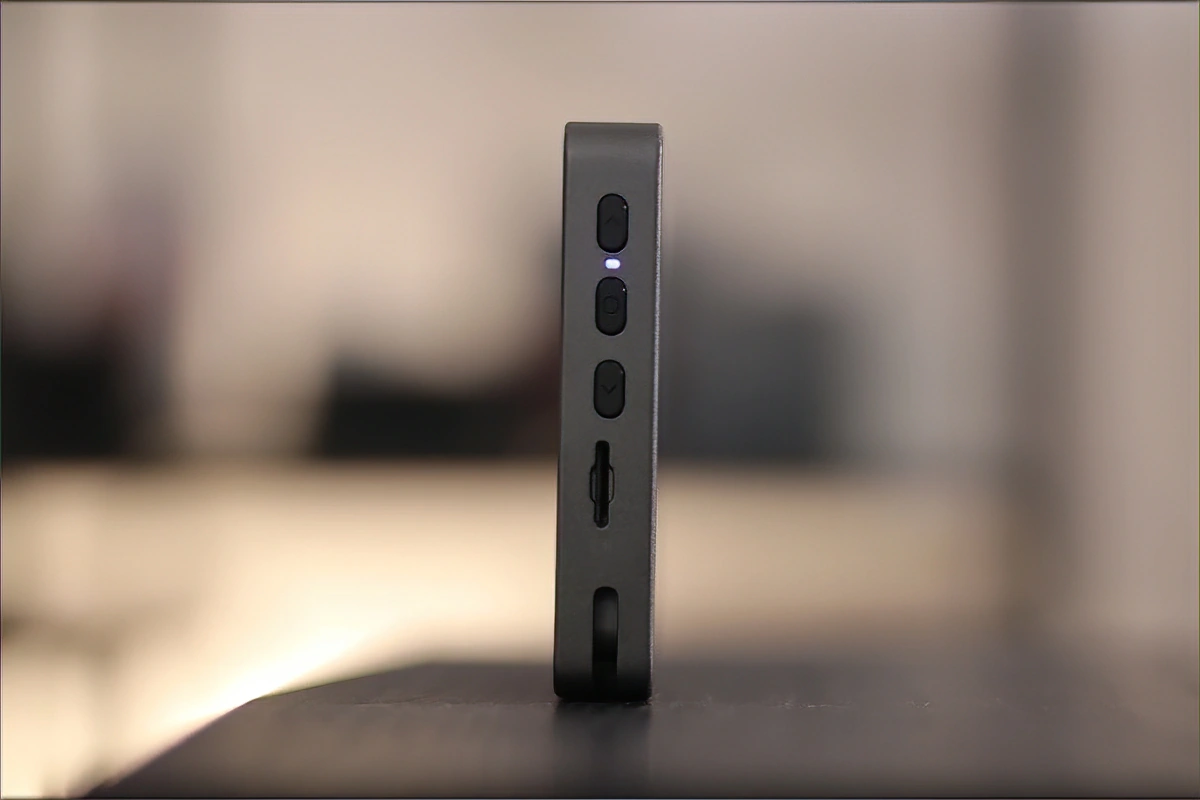 The storage is quoted with multiple maximum sizes on the official website, but I can confirm that my 512GB microSD card works perfectly. It is a bit slow to index a large library, but it works. It is a bit faster than most Chinese Entry-Level DAPs, so it is all well and good. 
Despite the device looking a bit spartan, it has a high quality Zinc Alloy Shell with CNC processing and molding, along with a rather large 1500mAh Li-Ion battery, that can hold for about 7 hours of battery life if enjoying flac files, and at a medium-high volume, which I consider to be a fair amount. I never take the company maximum recorded play time as a rule, since they usually go with Mp3 files, and low volumes when testing.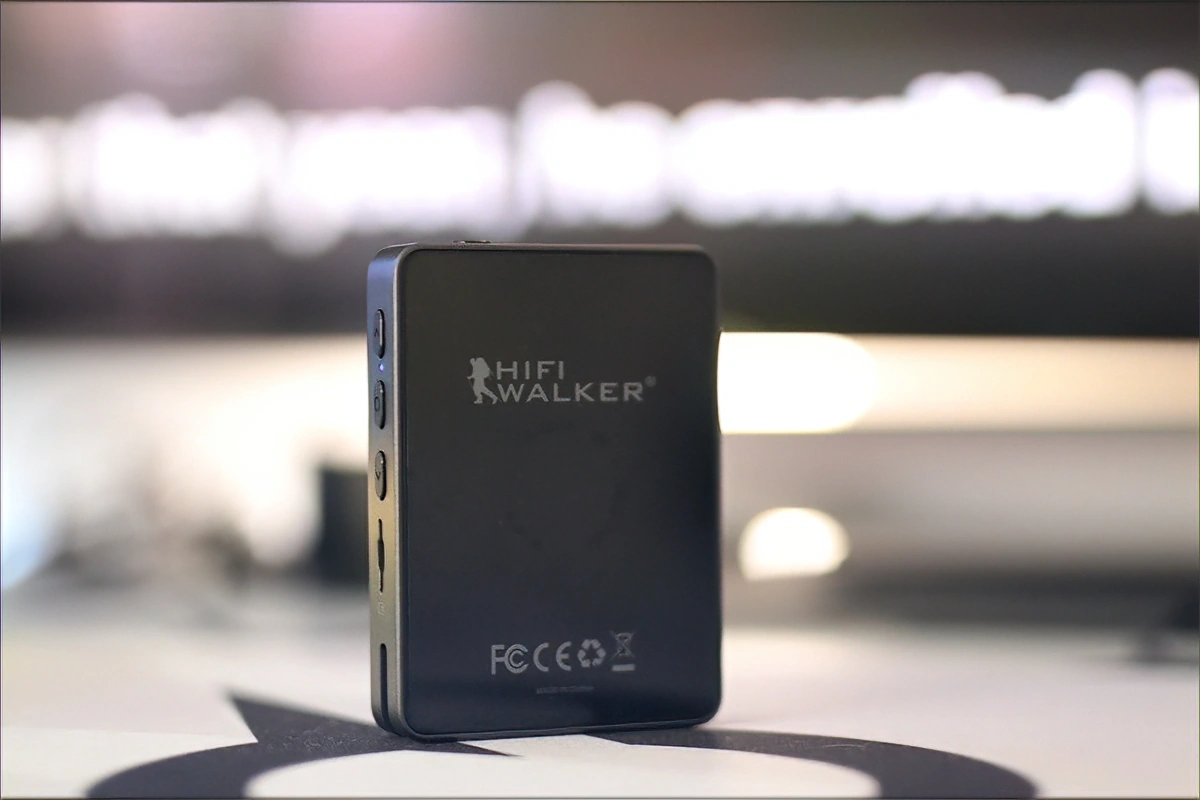 All in all, the firmware works ok, it is not the fastest, but it is not slow either, it doesn't seem to have big holdups, and despite some people complaining about some features not being fully stable, I have not experienced a crash yet. I have not done any updates from the moment I received it either. It is a good DAP that is functional, a bit spartan, but functional.  
Sound Quality
For testing the Hifi Walker H2 Touch, I've used a large collection of headphones and IEMs, including 7Hz Salnotes Zero, Letshouer D13, OLLO s5X, OLLO S4x, Westone MACH 40, Westone MACH 60, IMR Dark Matter, IMR Ozar, Audeze MM-500, OneOdio Monitor 80, and Oriveti OV800. Generally, HIFI Walker H2 Touch sounds really clean, clear, with a neutral presentation, excellent extension in the treble and the bass, good dynamics, a wide soundstage, and a good sense of instrument separation. The overall presentation works well for all music styles, although it doesn't have a warm sound, being neutral, so it sounds better with warmer sounding headphones that already have a lot of bass and impact, and can be really neutral and bright with neutral and bright sounding IEMs / Headphones.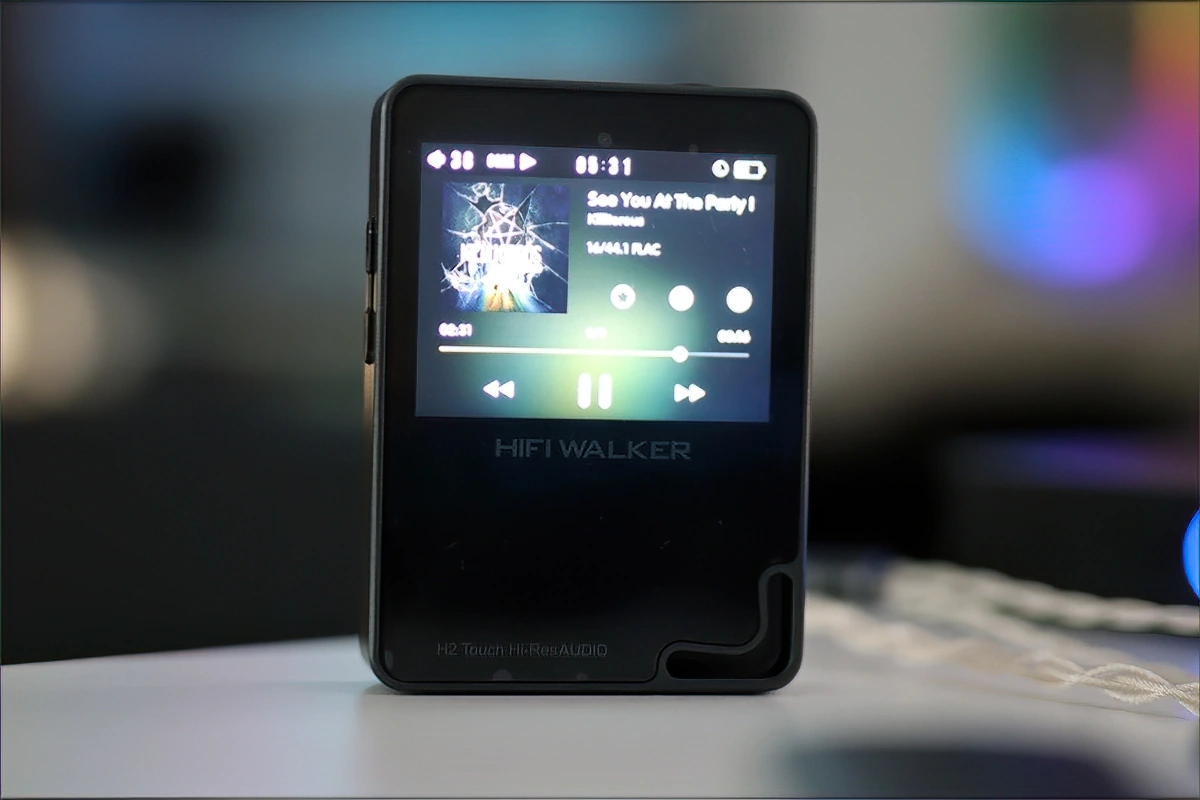 The bass is clean, neutral, and extends well in the ~20 Hz range, but you're not likely to hear too much from that area, as the presentation itself is dead on neutral and only EDM, Electronic and Dubstep really have a thick bottom end. The overall resolution of the bass is great, H2 Touch has a really clean and smooth bass texture, which helps music sound fluid and fatigue-free.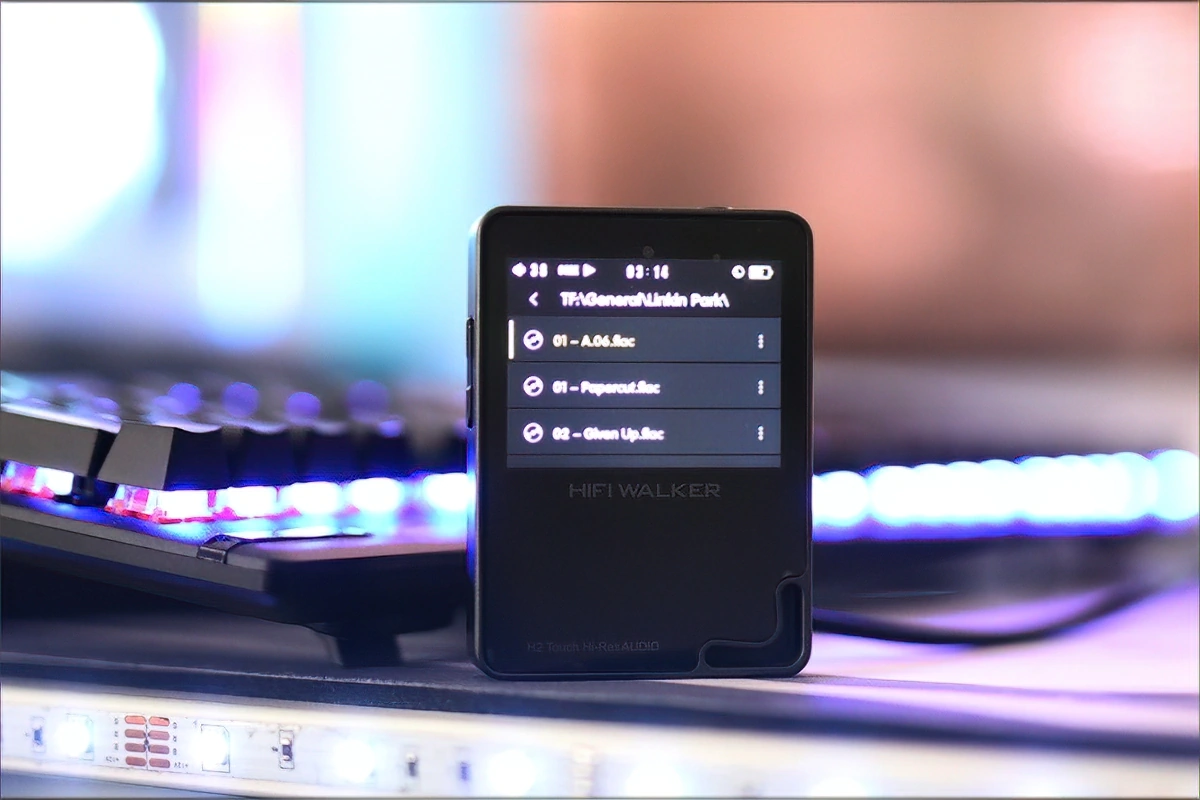 The midrange is neutral, clean, slightly cold in presentation, but with good detail and resolution. The midrange favors male and female voices equally, and tends to go for a really spot-on tonality, with guitars sounding really pleasing, pianos too,m and the same can be said about trumpets and violins. H2 Touch is so spot-on that it can sound warm and pleasing when it has to, but also emotional and sad if the song calls for it.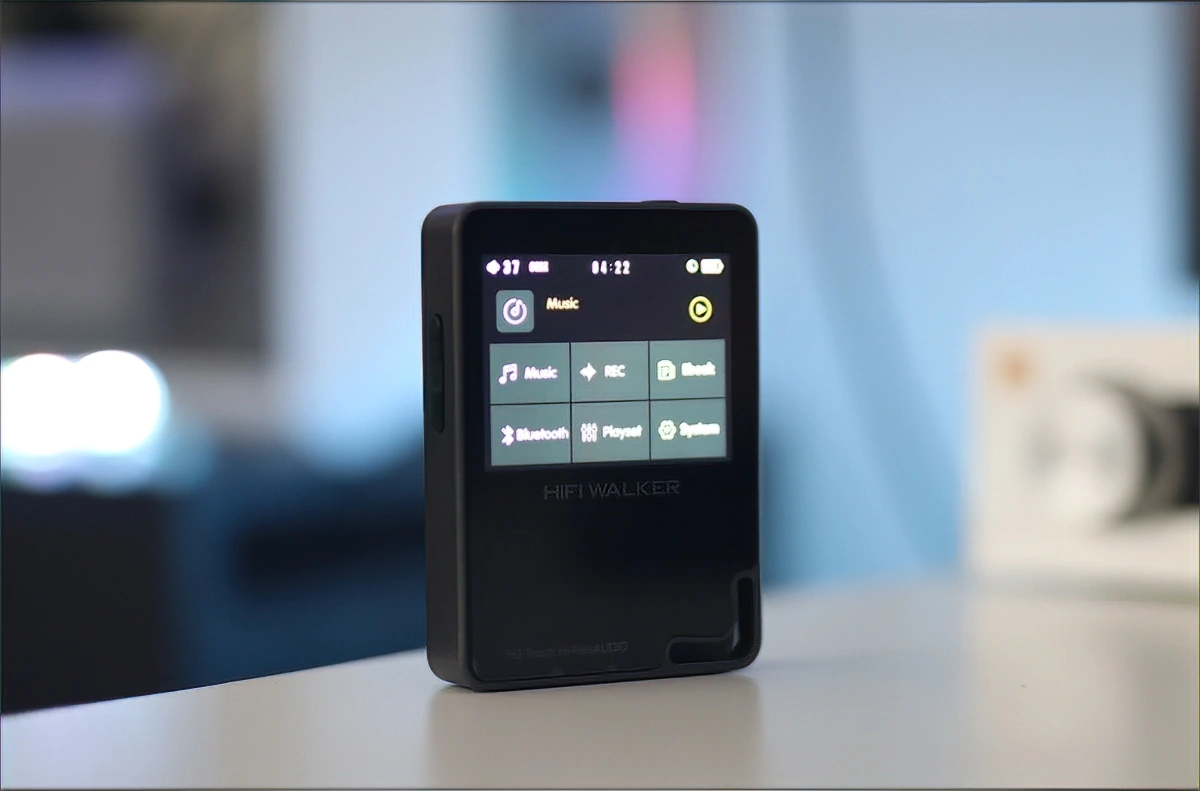 The treble of H2 Touch is well extended, airy and clean, with a good sense of space and width, and with a good amount of sparkle for cymbal crashes. H2 Touch feels and sounds like the perfect DAP to enjoy some rock and metal, and it is generally so pleasing that you'll have a hard time finding any mistake in its sound. It won't hide recording mistakes, but doesn't push those into your face, so all music tends to sound natural / neutral without changes to the source material. I also noticed next to no background noise and hissing, even with sensitive IEMs, and it could drive OLLO S4X, OLLO S5X, as well as Audeze MM-500 well, but it struggled a bit with HIFIMAN HE1000 V2, as it was to be expected. 
Comparisons
HIFI Walker H2 Touch vs Mechen M30 (129 USD vs 109 USD) – Mechen M30 was a DAP that I really loved recently, and which sounds really amazing, and happily I have the chance to review both H2 Touch and M30 with the same headphones, namely OLLO S4x, Ollo S5X, and HIFIMAN HE1000 V2 Stealth. The functions are similar, but I find music easier with H2 Touch, since I can browse my collection more naturally. The overall sound is much cleaner on the H2 Touch, but also more neutral, with less sub bass quantity and impact, while Mechen M30 sounds more bassy, warmer, and also has a bit more impact. The soundstage is wider and instrument separation better on the H2 Touch. Both are nice sounding entry-level DAPs, and you'd be happy with either, the biggest difference between them is in the touch screen vs buttons controls interface, which I think should be the deciding factor between them.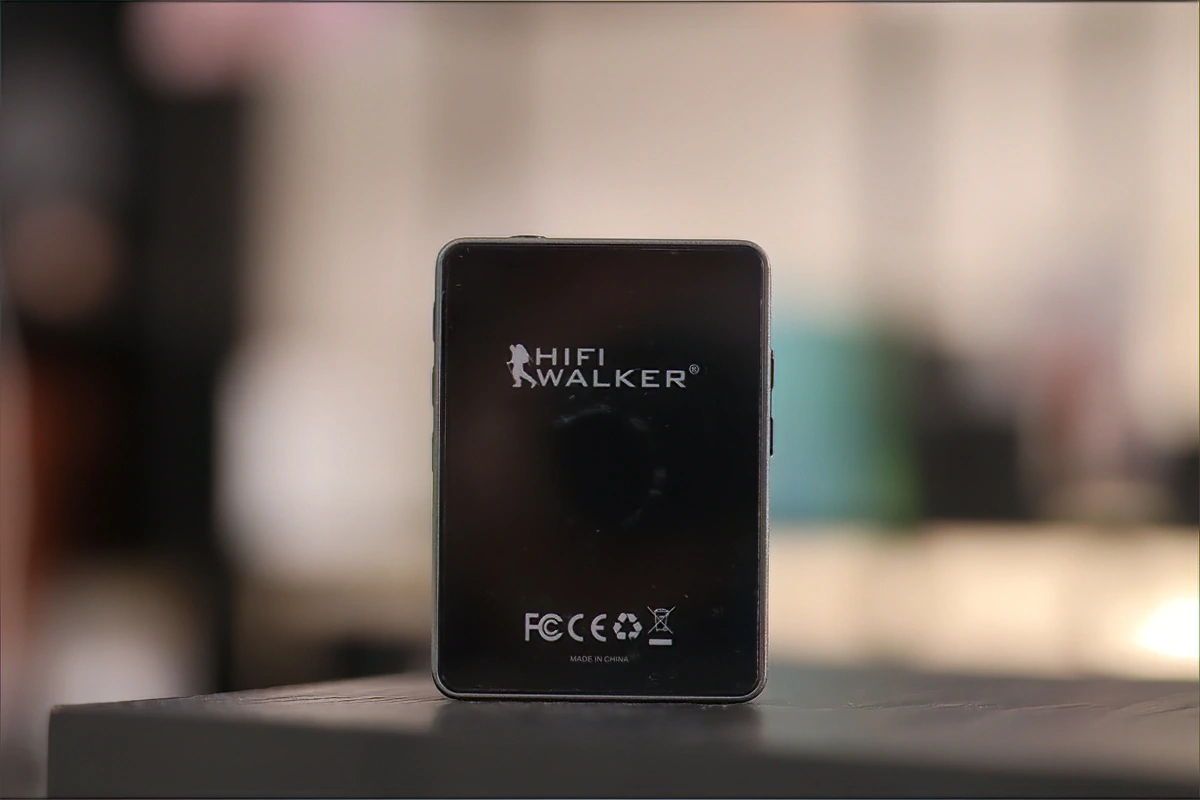 HIFI Walker H2 Touch vs Surfans F20 (129 USD vs 119 USD) – F20 is naturally one of the biggest enemies that H2 Touch must face, especially with Surfans being a competitor company of HIFI Walker. I find that in reality I find songs much faster and can browse the H2 Touch faster, although the simpler design is less interesting to look at than that of F20 which has more buttons and a more complex layout. The overall sonic presentation is actually a bit better on the H2 Touch, which has better resolution and detail, and better clarity, and a more neutral presentation with better extension in the treble, with more air and sparkle. Surfans F20 generally sounds smoother and less energetic, and has a somewhat higher noise floor, while with H2 Touch I can't say that I heard the noise floor at all. 
HIFI Walker H2 Touch vs Hiby R2 (129 USD vs 100 USD) – The price of the R2 is lower, but it has a lower quality display, it is smaller, more portable, and has much less driving power than the H2 Touch. The overall sound is also more interesting on the H2 Touch, and honestly, when you reach the shape and design of the Hiby R2, I feel like the H2 is an improvement, at least for someone like me, with larger fingers. I always feel like with Hiby R2 I make mis-touches and it is generally hard to control for me, while with H2 Touch everything is natural, it is basically an improved old-school DAP with touch screen abilities and delivers well for a portable. The sound of Hiby R2 is warmer and smoother, while H2 Touch will sound more impactful, more dynamic, more open, more neutral. 
Value and Conclusion
The official price point of 199 USD is different from the current price on Amazon, which is 129 USD. At 129 USD, Hifi Walker H2 Touch is a super solid value DAP or Digital Audio Player, with a strong sonic performance, good build quality, and is generally super easy to recommend, especially if you want a touch screen based DAP instead of the usual button-based DAPs from the likes of Surfans and even HIFI Walker.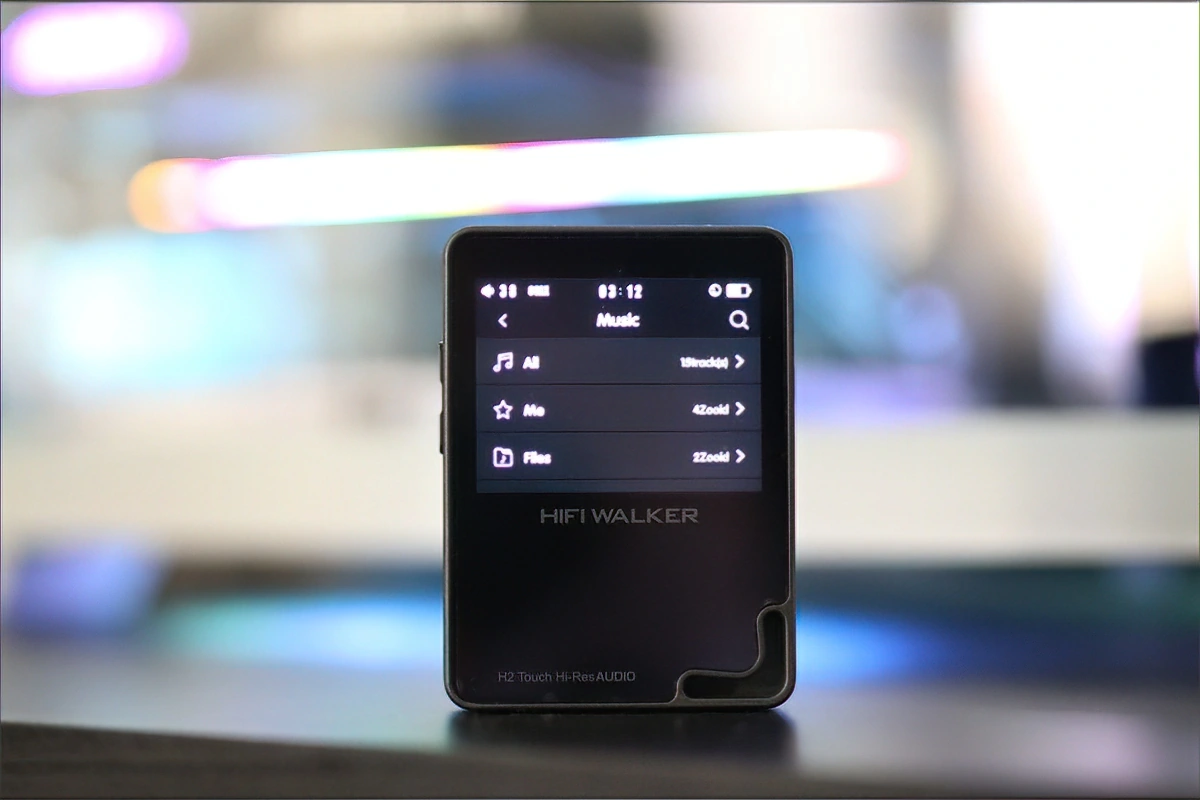 At the end of the day, if you want a really awesome DAP, with a natural, clean and detailed sound, good driving power, outstanding support and a practical, metallic shape, made to withstand the most severe usage scenarios, HIFI Walker H2 Touch is a really good DAP and one that I've enjoyed greatly over the past few weeks, and which I can easily recommend for the entry-level DAP seeker. 
Product Link
You can grab one from www.amazon.com here: https://amzn.to/3XrhR4C
If you're in the UK, you can grab one from www.amazon.co.uk here: https://amzn.to/3WpTRgN
And if you're from Europe, you can grab one from www.amazon.de here: https://amzn.to/3krzvXl
---
---
--- Please remember to stay safe, and always have fun while listening to music!---
 - If you have a dime to spare, and donate, to help us with electricity and work expenses, it would make my day much brighter, as it would help me improve things around the website and increase the frequency of my posts - 
---
Full Playlist used for this review
We listened to more songs than those named in this playlist, but those are excellent for identifying a sonic signature.  PRaT, Texturization, Detail, Resolution, Dynamics, Impact, and overall tonality are all revealed by those songs. We recommend trying most of the songs from this playlist, especially if you're searching for new music!
https://www.youtube.com/playlist?list=PL_cjBXGmwSHSdGcwuc_bKbBDGHL4QvYBu
--- Contact Us ---






---
---