SMSL C200 DAC / Headphone AMP – Super Resolution
SMSL C200 is 219 USD a DAC / Headphone AMP / Bluetooth Receiver with Hi-Res and DSD Playback abilities, sold and supported by Aoshida Audio, with both a 6.35mm and a 4.4mm output, Hi-Res Wireless Audio support, and with 4 x OPA 1612A OP-AMPs to support the headphone output. It can be used as a full desktop DAC, and has a very rare R / L TRS output, and a type-c USB input. It will be compared to other high-quality DAC/AMPs, including Aune X1S GT (349 USD), SMSL DO100 + SMSL HO1000 Stack (284 USD + 149 USD), Questyle M15 (250 USD) and xDuoo MT-602 Tube Headphone AMP driven by a JDS Labs Atom DAC+ (100 USD + 100 USD)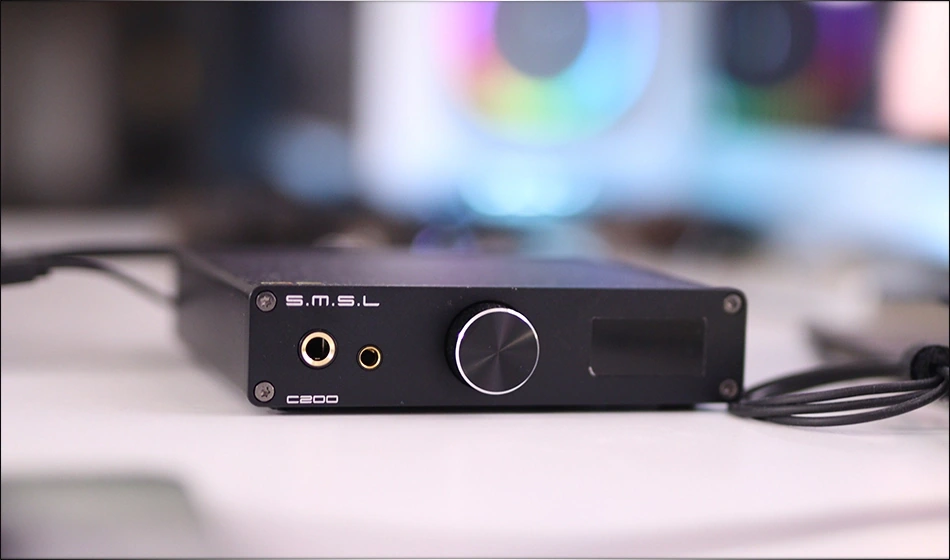 Introduction
SMSL has always been keen on offering good performance for the money paid, so it comes at no surprise that they're currently offering more versatility in a 220 USD DAC/AMP than they have even in more expensive products. I can say that they're well on their way to success, and while I haven't had the chance to require service and their products are solid, you should always try to grab SMSL products from AOSHIDA, the best store for those machines in the whole world. AOSHIDA offers the best warranty for SMSL, and covers all efforts to bring those DACs and AMPs to the world, so giving them your business will help further establish better audio at lower prices. AOSHIDA is also present on Amazon if you prefer to use Amazon's purchase and delivery services, and you can find their store here: Aoshida Store.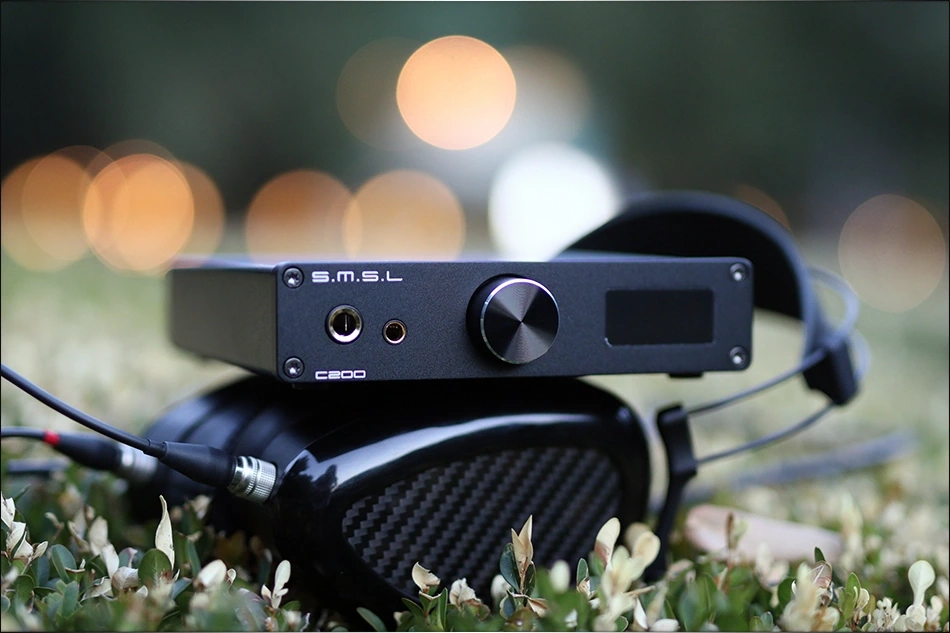 It should be noted that I have absolutely no affiliation with SMSL or Aoshida. I'd like to thank AOSHIDA for providing the sample for this review. This review reflects my personal experience with the SMSL C200 DAC/AMP. Every opinion expressed is mine and I stand by it. The purpose of this review is to help those interested in SMSL C200 find their next music companion. 
Product Link
You can grab one from www.amazon.com here: https://amzn.to/3RMv1q5
If you're in the UK, you can grab one from www.amazon.co.uk here: https://amzn.to/3BsFhOj
And if you're from Europe, you can grab one from www.amazon.de here: https://amzn.to/3x7dhx6
Official Link: https://aoshida-audio.com/products/smsl-c200
Build Quality/Aesthetics / Functionality
Starting with the design, we have many features that are rather rare in the audiophile world, especially at this price range. C200 is an interesting product, because it has both features, you'd typically expect to see on an interface designed for recording, mixing and mastering, and because it has a price point you just don't typically see in audiophile products.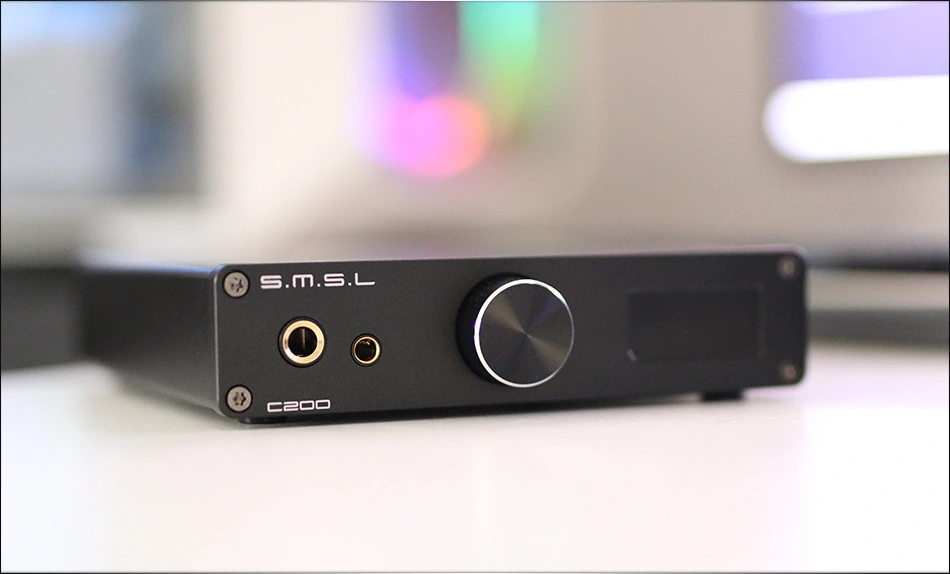 Starting with the front of C200, we have two headphone outputs, one in the 4.4mm format, and one in the 6.3mm Single Ended format. We also have a digital volume controller, and a tiny display to help you navigate and set the volume on C200. The DAC inside is an ES9038Q2M Chip, which is a pretty popular and well-known choice, while the AMP is composed of 4 OPA1612A Chips, providing a sonic output you might have heard in other desktop DAC/AMPs in the entry-level price range, such as FiiO K5 PRO.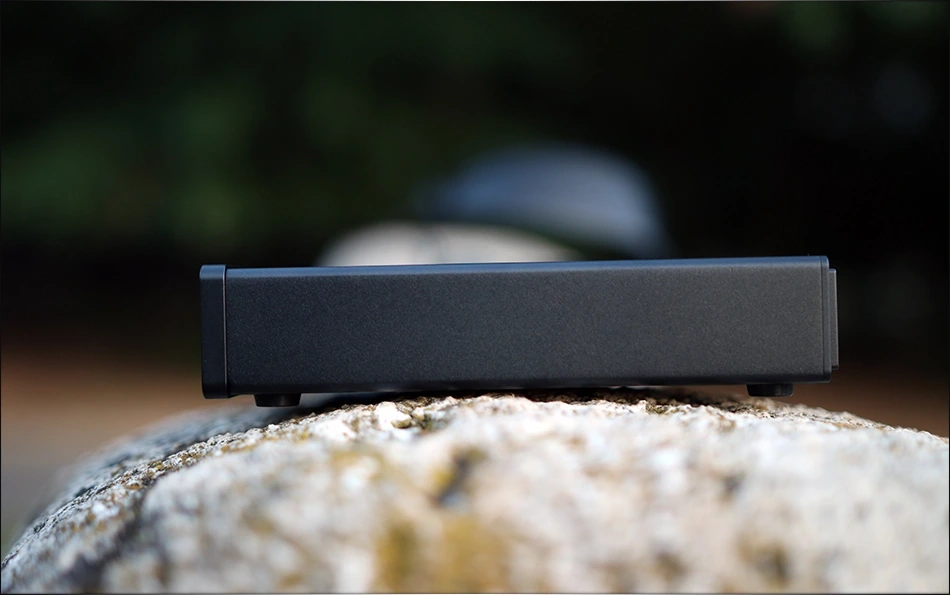 Now, when we reach the back of C200, we have some really interesting ports, because it has Optical, Coaxial and USB input, but the USB input is in the type-C format, which I appreciate quite a lot, as I won't need those larger, usually spotty cables that most audio interfaces use. We also have a full-sized DAC output in 2 x RCA format, and a Left / Right Single Ended TRS output. This is especially useful for monitors like Adam Audio T7V and other active speakers that use a single ended TRS input. This is usually seen in professional interfaces that have a microphone XLR input too, so I'm rooting for SMSL to make one now.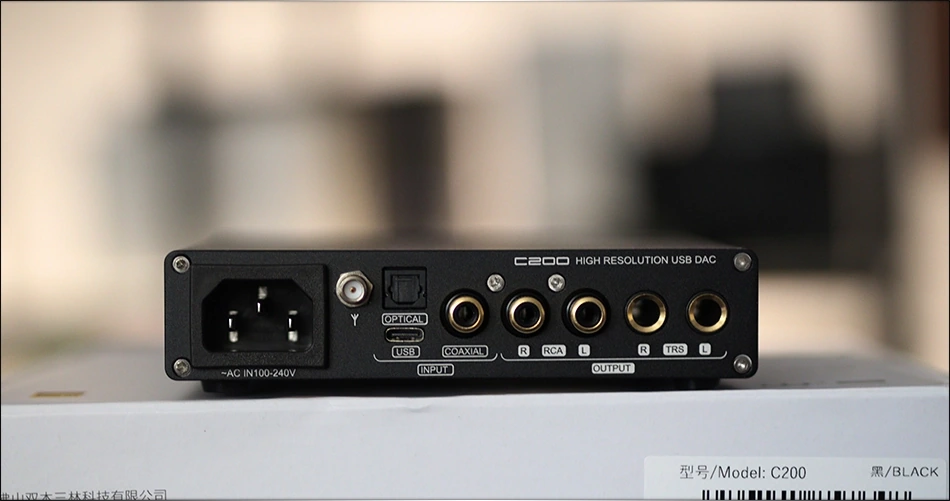 The USB protocol is USB 1.1, which should be fully compatible with most sources, including PS4, PS5, XBOX, Android and iPhones, and PC, plus, the power input is a typical cattle plug, which should be easy to source. Even better, we have Bluetooth input, supported by a provided antenna, and it has Bluetooth 5.0 with LDAC support. SMSL designed the power supply to be inside the unit, to have better isolation from noise, and with the C200 being built around ESS ES9038Q2M, it can play and decode native DSD512, and PCM Hi-Res signals as high as 32 Bit / 768 kHz. 
The headphone output is rather strong, with up to 2.6W per channel at 16 OHMs, and 1.3W per channel at 32 OHMs, enough to drive most headphones, including Audeze LCD-XC and Avantone Pro Planar. There's even a remote for you to have comfortable control over C200, useful especially if it will be used as a desktop DAC/AMP. 
Sound Quality
I've used C200 as both a DAC and as a DAC/AMP driving headphones and using it as a DAC I've paired it with Adam Audio T7V Active Speakers, also with external AMPs like SMSL AO200, and speakers like KLH Model 5, NHT C3, and Buchardt S400. I paired C200 with HIFIMAN He1000 V2, Audeze MM-500, Periodic Audio Ti V3, Ambient Acoustics MAD16, Sivga SV023, and IMR Acoustics PRO DARK Matter. 
C200 is a pretty smooth, clean and natural sounding DAC/AMP, with a relaxing and lean headphone AMP part, and a pretty neutral, though smoothly textured DAC part. Even on high gain, the power isn't quite enough for HIFIMAN He1000 V2, although the volume surely is. It is more than enough for easier headphones, including SIVGA SV023, and Sendy Audio Peacock. With IEMs, there's a slight faint hissing in the background, but it is quiet, you can't really hear it even with music playing quietly (15-20/100). With headphones, you can go until about 85 / 100 to get a really good experience, as going louder makes it a bit shouty. 
The bass of C200 is neutral, lean and natural in speed. This seems to be the house signature for SMSL, as it reminds me a lot of how AO200 is tuned, both having pretty much the same overall signature. The bass is perfect for those who don't want a lot of it, but want a natural, and clean bass. It is very much distortion-free, but doesn't highlight anything either, being the kind of bass, you can totally like after a while but doesn't surprise on impact. A good overall option for all music styles, except for rap and hip-hop, where you'd want something with a slightly higher amount of bass.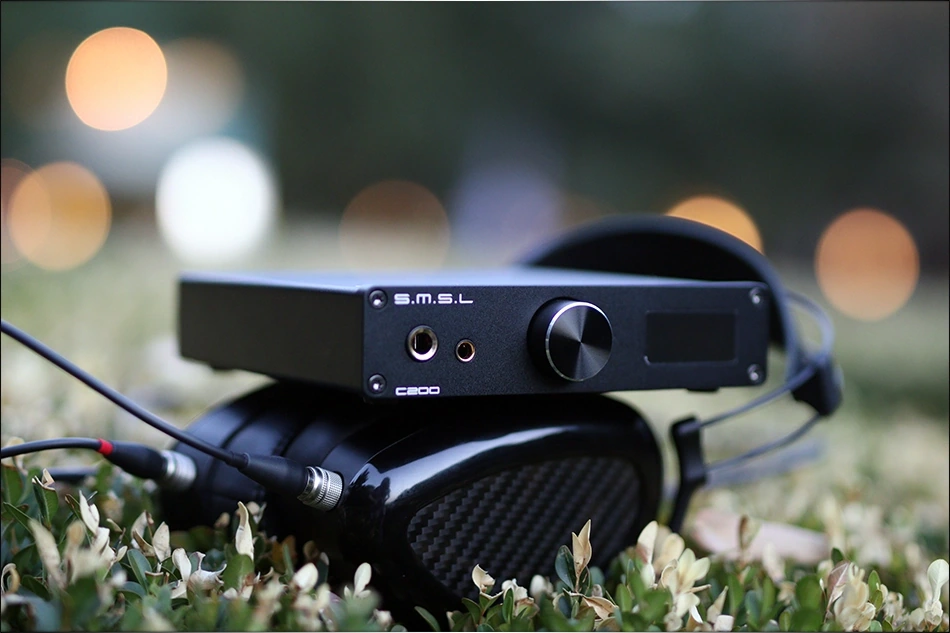 The midrange of the C200 is clean, smooth, relaxed and detailed. Although when reviewing AO200 I noticed a slight lack of detail, C200 is rather ok with detail, and really good for Jazz, Pop, Classical, pretty much everything. Given that it has a slightly smooth texture and presentation, it can play even poorly recorded music well, but the dynamics are on the less flashy side of things. The staging is rather large and has good stereo imaging, with a fair instrument separation. Most of the impact in C200's signature can be found in the upper midrange / lower treble, where it seems to be the peakiest and forward, but even here the sound is still fairly relaxed.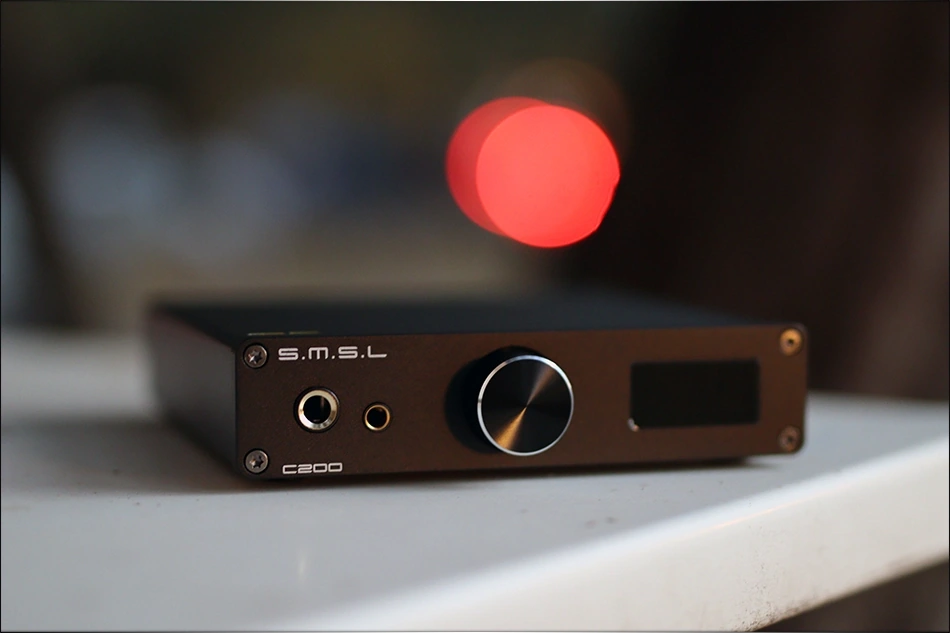 Speaking of the treble, we have a clean, but fairly relaxed treble. Unless you're listening to Infant Annihilator, you're not likely to notice the treble of C200 as being intrusive, and even bands like Iron Maiden can sound relaxing and clean. While C200 is very forgiving of source harshness and aggressiveness, it is tuned in such a way that it needs music with higher dynamic range to sound its best as it deals poorly with music that's dynamically compressed. Stuff like Techno Trance can be enjoyable, Classical music is outstanding, but bands that have been recorded loud like Infant Annihilator and most commercial pop will show this dynamic range compression quite a bit. 
Comparisons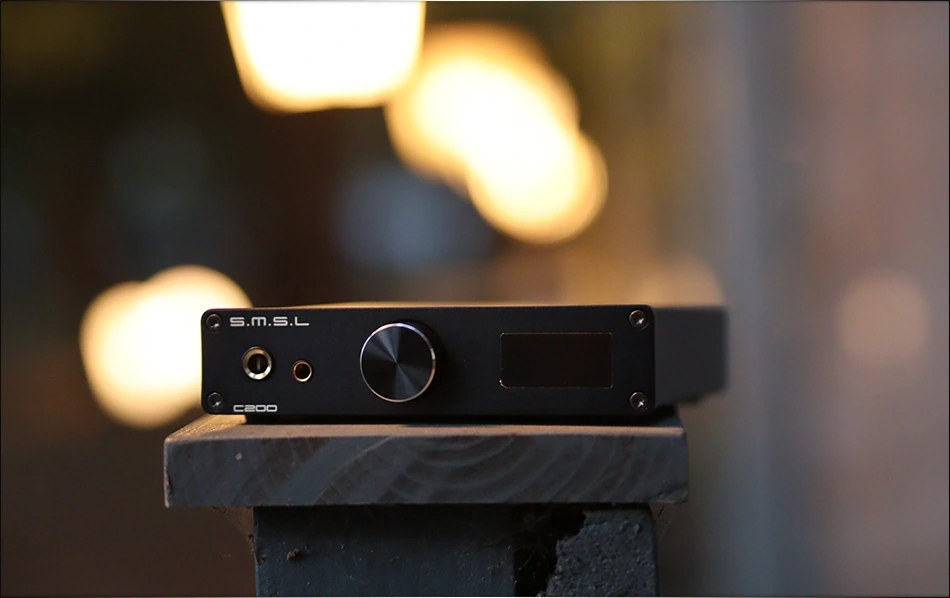 SMSL C200 vs Questyle M15 (219 USD vs 250 USD) – You know I'm looking for trouble comparing a full sized desktop DAC/AMP to a tiny dongle DAC, but with how far we've come technologically, I need to emphasize that M15 can actually sound a bit better at times, especially if you're looking for a dynamic and punchy sound, but the driving power is better on C200, C200 has Bluetooth LDAC input, it has a wheel for volume control, it has a remote, it has a DAC output for desktop systems, and just generally is a better desktop product than M15. Especially if you have hard or very hard to drive headphones, you'll like the idea of C200 more, whilst if you mainly use IEMS and need something that's portable too, M15 is still a highly recommended DAC/AMP/Dongle. 
SMSL C200 vs Aune X1s GT (219 USD vs 349 USD) – I need to forgive you if you're thinking that X1S GT is better just because it costs more, but at the same time, it does have a better outer design, and has better frontal layout for the headphone outputs. While there is no remote for the X1s GT, it does have a versatile selection of inputs and outputs too, having a Bluetooth input as well. The driving power is higher on the C200, quite a bit higher, but the X1s GT has a slightly warmer, more full and deeper sound, while the C200 sounds more neutral. X1s GT also has better extension in the treble, but when you also take into account the price of both, you're more likely to go for C200 if budget is a constraint.
SMSL C200 vs SMSL DO100 + SMSL HO100 (219 USD vs 284 USD + 149 USD) – The full sized stack made by SMSL is much more pricey than C200, only the DAC being more pricey, but the actual function of the stack is very similar to that of the DAC. You can excuse yourself and get the DO100 + HO100 stack as it has better power, a lower noise floor, and better dynamics, but if you're looking for price / performance and a budget option, C200 has pretty much almost the same performance, but less the cost of the DAC of that stack. Also, they are both supported by AOSHIDA and SMSL, making both good options for the budget-oriented audiophile. 
SMSL C200 vs JDS Labs Atom DAC+ + xDuoo MT-602 Tube AMP (219 USD vs 100 USD + 100 USD) – I wanted to make a point out of the fact that you can get a full stack, even with a Tube AMP for a lower price than what you're paying for C200, but the sound won't be better out of this stack by default, just because it has Tubes. MT-602 uses the tiny Tubes for Pre rather than power amplification, but even like this it ends up sounding quite a bit muddier, less resolute and more dark, less dynamic, highlighting that C200 is a better headphone AMP with more power, more punchy and a more clean / clear sound. C200 is also a bit more versatile than JDS Atom DAC+, as it has better connectivity, and more outputs, plus it has Bluetooth LDAC input. 
Value and Conclusion
We've seen a price decrease with C200, at least if we're comparing it to SMSL DO100 and HO100, as a stack, but this is a standalone DAC/AMP, with slightly less power, yet just as good of a design. C200 is one of the best priced DAC/AMPs on the market, with one of the strongest price / performance ratios, superb build quality, and versatility, and with a wide selection of inputs and outputs.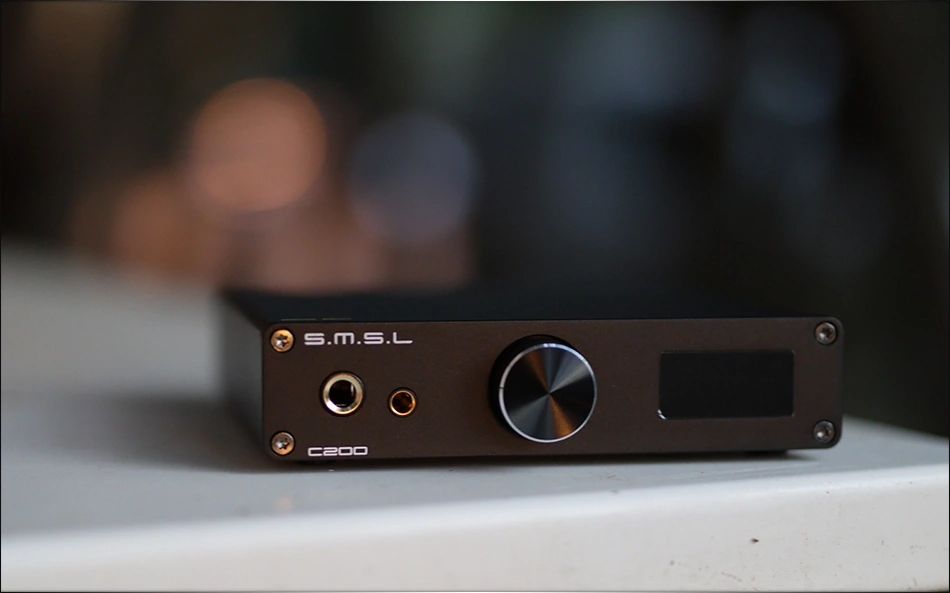 It can play hi-res music, it can drive headphones, it can drive full sized speaker systems, and has the right plugs for active monitoring speakers too. All in all, SMSL C200 makes me happy, it is extremely easy to recommend, and at the end of today's review, if you're looking for one of the best price / performance ratios in the whole audio world, and if you want to get a superb deal for a DAC/AMP, I fully recommend SMSL C200 and don't forget you can do your part to bring those one step forward in the world by ordering from Aoshida Audio, or their Amazon store. 
Product Link
You can grab one from www.amazon.com here: https://amzn.to/3RMv1q5
If you're in the UK, you can grab one from www.amazon.co.uk here: https://amzn.to/3BsFhOj
And if you're from Europe, you can grab one from www.amazon.de here: https://amzn.to/3x7dhx6
Official Link: https://aoshida-audio.com/products/smsl-c200
Package & Unboxing
We have a rather minimalistic unboxing for C200, but the unit has the right extras to make it fun. It comes with: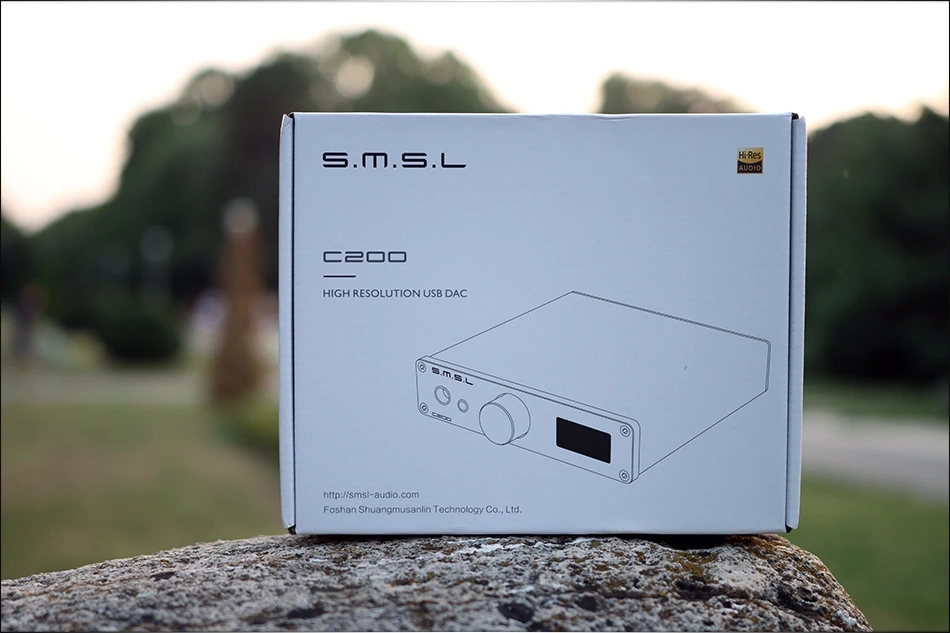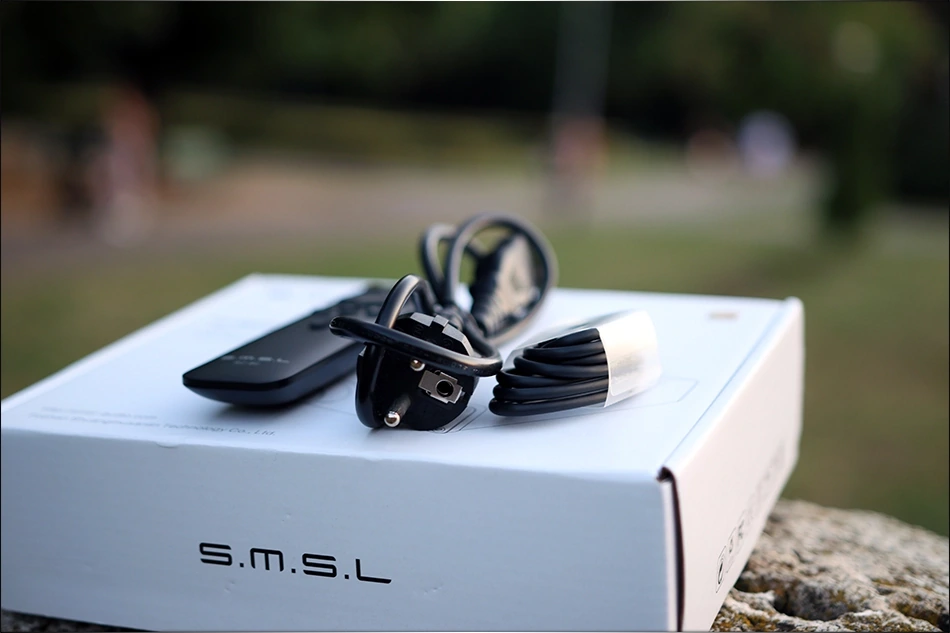 SMSL C200 DAC/AMP

Remote

Manuals 

Warranty

Cattle Plug Power Cable
---
--- Please remember to stay safe, and always have fun while listening to music!---
 - If you have a dime to spare, please donate, and help us! It would make the day brighter for me and my wife- 
---
Full Playlist used for this review
We listened to more songs than those named in this playlist, but those are excellent for identifying a sonic signature.  I recommend trying most of the songs from this playlist, especially if you're searching for new music! The playlists are different for Spotify, Tidal and Youtube, and based on the songs I enjoy and are available on each!
https://www.youtube.com/playlist?list=PL_cjBXGmwSHSdGcwuc_bKbBDGHL4QvYBu
https://open.spotify.com/playlist/5J3oloz8Riy9LxEGenOjQ0?si=979ba4f082414be7
https://tidal.com/browse/playlist/330fd544-8e5b-4839-bd35-676b2edbb3d5
--- Contact Us ---





---