Campfire Ara IEMs – Scientist Of Music
Ara Ara, we have a new high-end flagship IEM in for review, and this one's an amazing one, priced at 1300 USD, and they will be compared to the best of flagships available on the market today, like Clear Tune Monitors Da Vinci IX (1800 USD), Unique Melody MEST MK2 (1500 USD), Lime Ears Aether R (1400 USD), Final Audio A8000 (2000 USD), and Audeze Euclid (1300 USD). The main pairings for today's review will be with Astell & Kern SE180 (1500 USD), Lotoo PAW 6000 (1200 USD), and iBasso DX300 (1200 USD).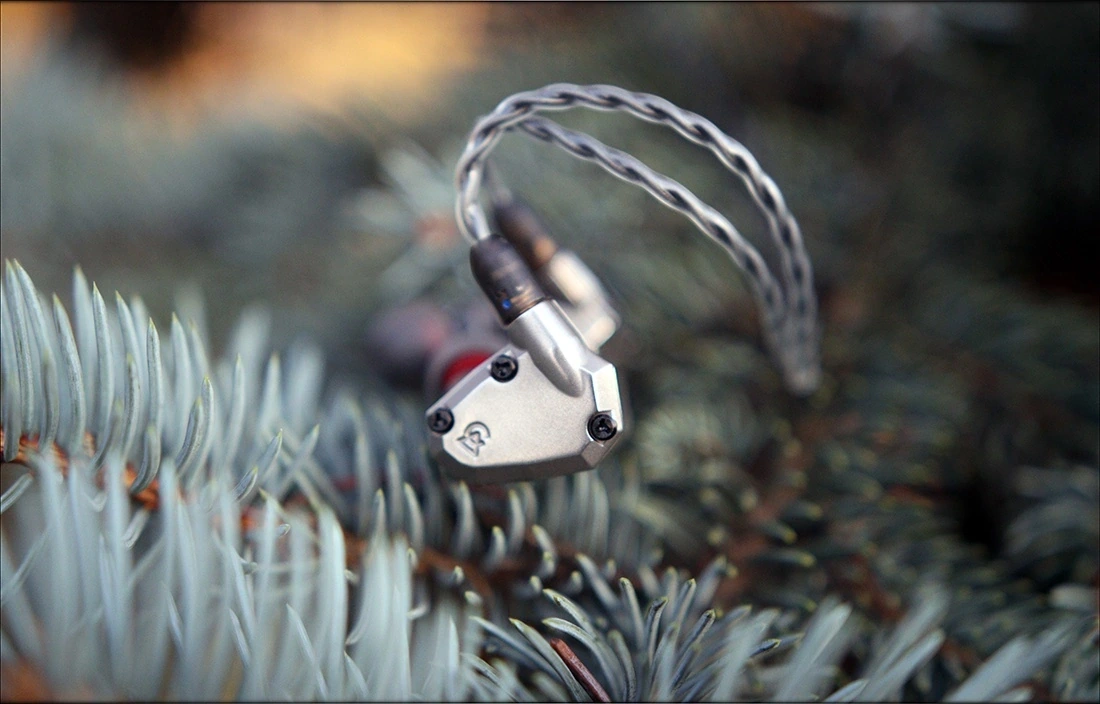 Introduction
Campfire is a really neat boutique audio producer from the USA, and they're an expert in creating some of the best IEMs to ever have existed, and this list includes Campfire Atlas, Campfire Dorado 2020, and Campfire Atlas 2020. They have not only the tech, but also the sound, having made some technological breakthroughs, and their IEMs are generally regarded as having the best price/performance ratio from the Western flagship world. Most of the packages that Campfire Audio IEMs come in are exquisite, artisanal and aesthetically pleasing, with their vintage carrying signature case being a quirky fun accessory for their IEMs. 
It should be noted that I have absolutely no affiliation with Campfire Audio, I am not receiving any incentive for this review or to sweeten things out. I'd like to thank Campfire Audio for providing the sample for this review. Every opinion expressed is mine and I stand by it. The purpose of this review is to help those interested in Campfire Ara Earphones find their next music companion. 
Product Link
Official Link: https://campfireaudio.com/shop/ara/
You can grab one from www.amazon.com here: https://amzn.to/2YK4jHQ
If you're in the UK, you can grab one from www.amazon.co.uk here: https://amzn.to/3aAt0Jq
And if you're from Europe, you can grab one from www.amazon.de here: https://amzn.to/3va9SLT
Packaging
First things first, let's get the packaging out of the way: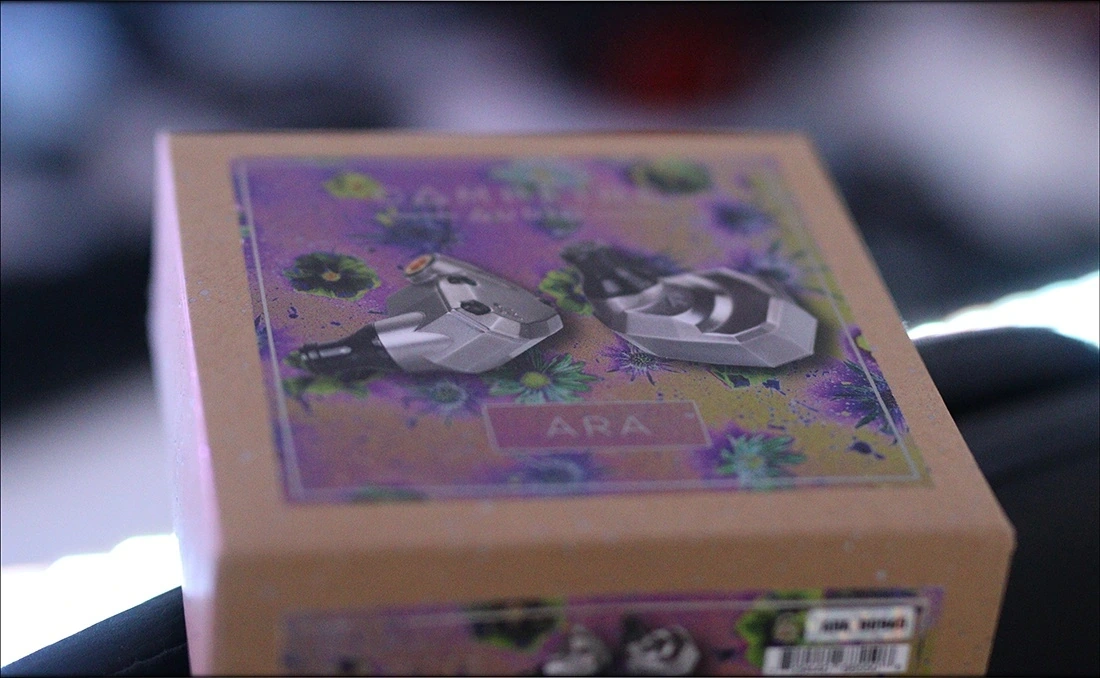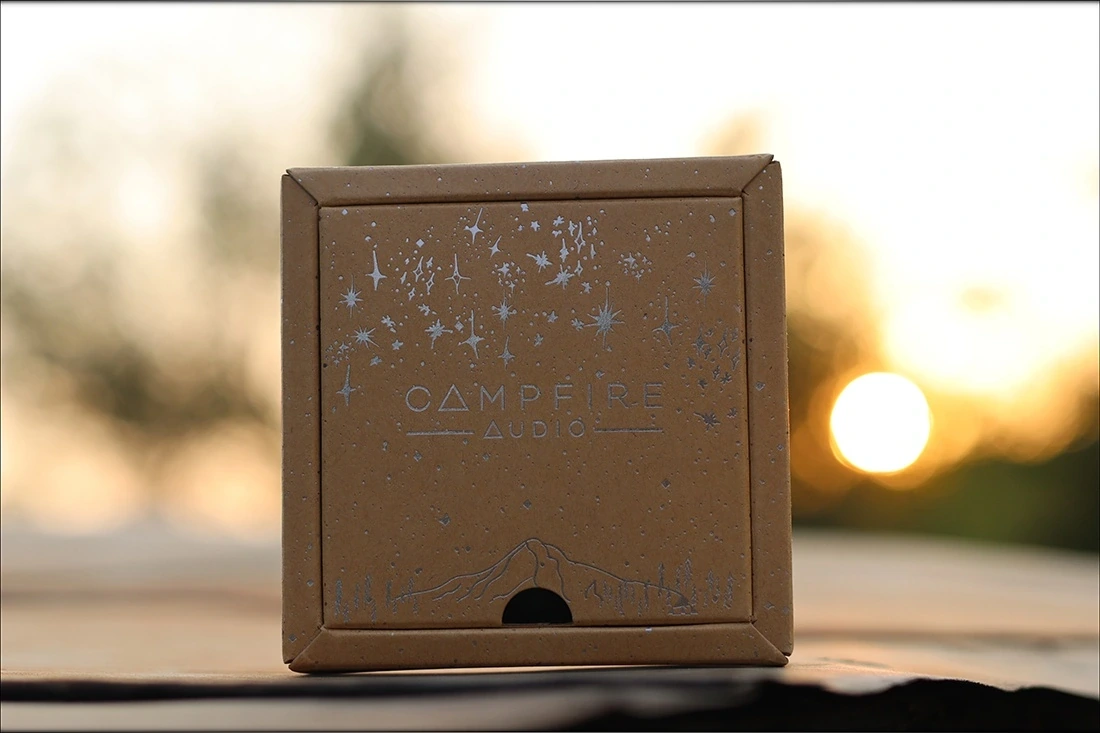 If you read any of my previous reviews about Campfire Audio IEMs, then you know what to expect from Campfire Ara, they all have a similar package, and that's consistency right there.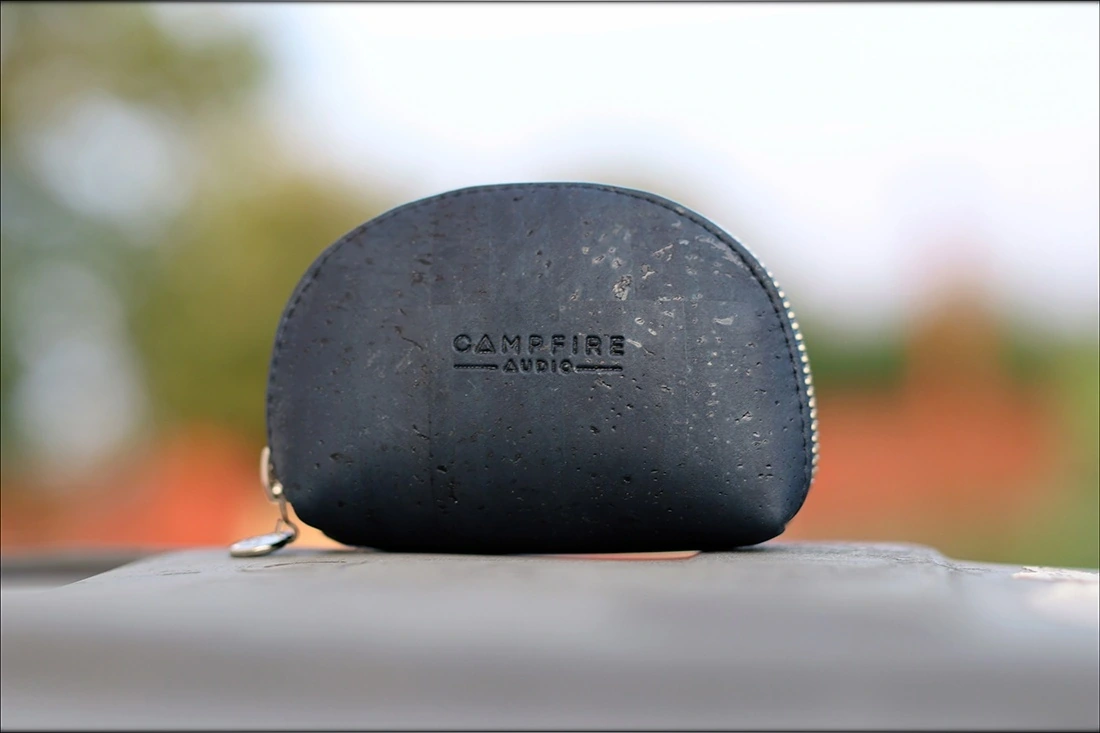 I'm happy to see they never tried to save costs with the package, and that they keep including Final Audio tips, along with Campfire foam tips (installed by default on Campfire IEMs), and their signature carrying case. Their signature case is made in Portugal, and the tips included range from XS, S, M, L and XL.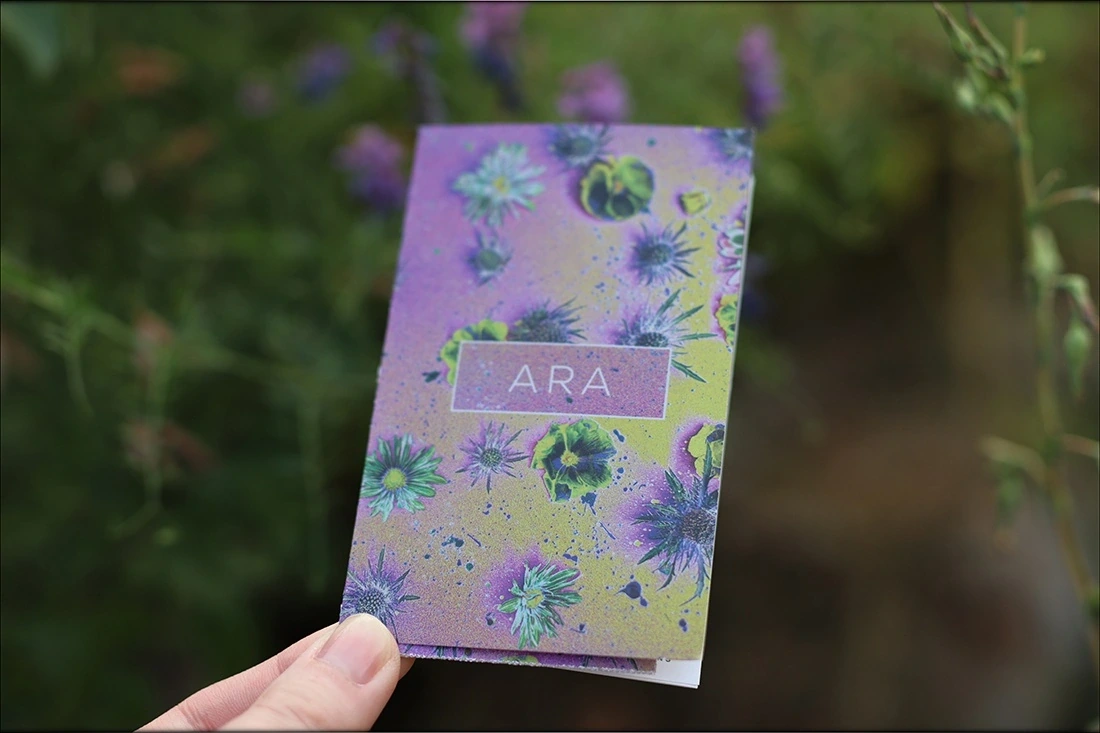 When we look at the default Campfire Audio cable, we can think of it as part of the package, as they always included some of the best cables with their IEMs, really flexible and ergonomic, yet with excellent sonics. 
Build Quality/Aesthetics/Fit/Comfort
We have the original Campfire Audio build quality, and with Ara, they went for the angular design they used to have a few years ago. While it may look industrial and cool, I was concerned about its comfort, but after testing and wearing Ara, I can safely say that this is one of the most comfortable IEMs I tried to date. Despite the angular exterior design, the inner part of the IEM has rounded and shaped ergonomically for the human ear.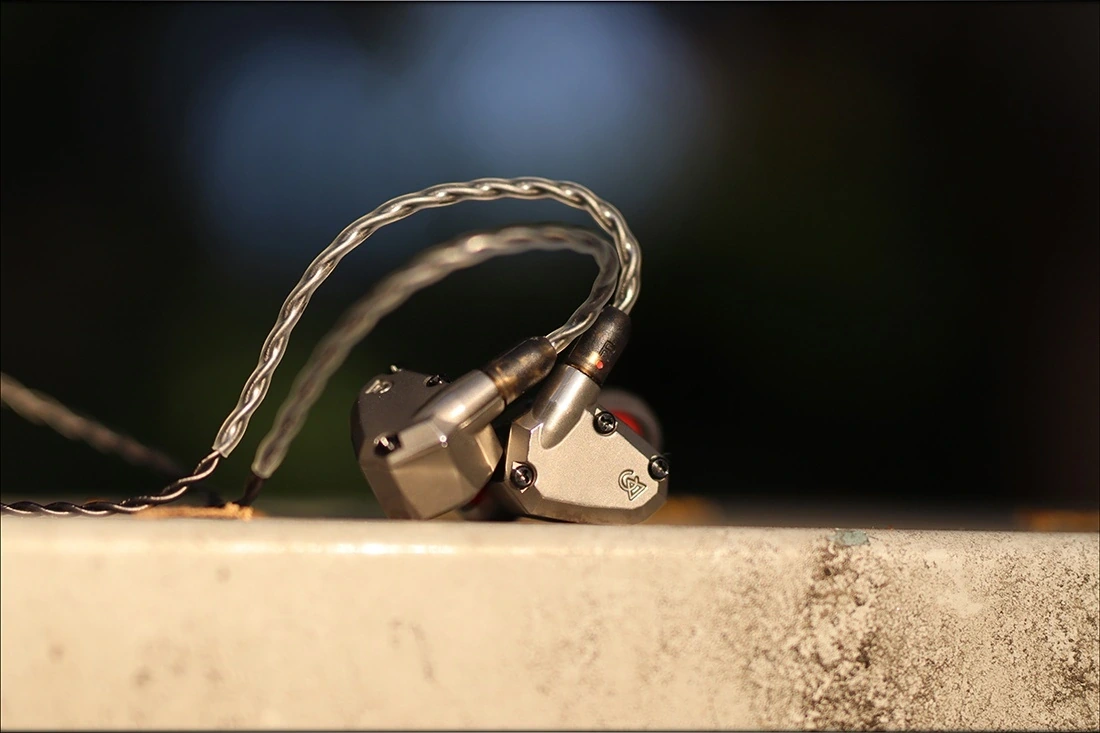 The IEM shell is made of Machined Titanium, while the bore, the part that enters the ear, is made of Stainless Steel. We have ultra-high quality MMCX connectors made of Beryllium and Copper. Speaking of the tech inside Ara, we're met with a huge number of drivers perfectly matched for audio performance, with SEVEN drivers, and while 4 bass drivers may seem like overkill, Ara's sound is not about the bass, but it's made for the audiophile who's in love with the detail. 
The design emphasizes on squeezing the most performance possible from each driver, as it doesn't have a tube + filter design, which would typically filter out some detail and resolution too, but instead optimizes how far each driver is from the ear, customizing their construction in such a way that all drivers will reach the ear at the same time, providing the best coherency without cutting on the driver's performance. Campfire didn't use Titanium Chambers just for looks, as Titanium is one of the best sounding materials in the world when it comes to constructing a high-end IEM, and its resonance / sonic abilities are hard to match for IEMs (since for headphones they would become heavy). 
Drawing from their experience with Custom IEMs or CIEMs, Campfire Audio does not use any crossovers and the sonics don't just position the drivers at different distance from your ear, but create a certain volume and shape for the chamber of each driver, leading to a sound that's optimised by 4 drivers for the bass, 1 for the midrange, and 2 for the treble. 
In actual practice I can safely say that the drivers are fully coherent, and that Campfire managed to deliver on their promise of a perfectly matched and coherent sound. Even more, the IEMs are comfortable, there is no driver flex, and you never feel your eardrums being sucked by the IEMs, with the cable having no microphonic noise and the IEMs themselves being comfortable for many hours in a row. I got excellent comfort with the final tips included in the package, medium to smaller size, or with Spinfit tips. Ara is somewhat hard to drive, yet slightly sensitive to hiss. This can all be explained by the low impedance of just 8.5 OHMs, which could put weaker sources to shame, and the low SPL of 94 dB is comparable with the SPL of a full sized Headphone like HIFIMAN Arya. If you're going for Ara, you probably have a good quality source, like SE180 from Astell & Kern, iBasso DX300 or Lotoo PAW 6000. You should be fine with either, and none of them shouldn't provide any audible hiss with Ara, plus you have some handy EQ with all three of them. Those have been the sources I used the most when taking the sound quality notes on ara too. 
Sound Quality
When talking about Campfire Ara, you need to take into account that you need to drive them properly. Most desktop devices will give them proper revealing abilities, proper resolution and detail, but they need DAPs to sound their best, and they need DAPs with low output impedance. I had the best overall experience with Campfire Ara paired with Astell & Kern SE180. In general, SE180 gives them the best overall bass quantity, best impact, and best overall clarity, all while being able to keep the noise and hissing to a minimum. So for the Sound Quality part of today's review I will be using SE180 and sharing my impressions of how SE180 sounds together with it. Please keep in mind that the source you're using has to have low output impedance, as the 8 OHMs that SE180 have are low and they will be picky with the source. 
With that out of the way, when Campfire Ara is properly driven, they are pretty much the perfect analytical IEM, having some of the best details, micro details, imaging and soundstage I've heard lately. They are resolute, but not too bright, and the bass is presented with excellent body, but also excellent speed, good overall impact, and zero sloth. This is interesting, because as they have 4 drivers dedicated to the bass, you'd expect Ara to be a basshead IEM, but you'd be misled, they're ever so mildly V-Shaped, leaning more towards Reference signature. The treble is uplifted above the midrange, and the bass is generally below the midrange, but at the same time it is not absent nor rolled off, just slightly less in amount. The signature is generally delightful, detailed, but if you're coming from a basshead IEM, it will sound light, while if you're coming from Final A8000, Campfire Ara will sound rather full and impactful. Most companies are really poor in describing the sound of their products, and usually their descriptions have absolutely nothing to do with the sonics they deliver, but Campfire tends to nail down the descriptions pretty well. 
We have what I consider to be the best basshead for a detail head, the bass is quick quick quick, fast and manages to hit every single time it is called for, but doesn't linger around if it isn't needed. Campfire Ara is the IEM that will keep up with any music you can throw at it, and I'm talking about technical math metal here, and electro dubstep hardcore with hundreds of beats per minute, rather than your typical rock and metal. The bass is unique, it has a really fair amount of body and substance, it extends as low as 20 Hz, but it has lower amounts than most flagships and most IEMs / Headphones in this price range, so Ara sounds slightly light and really snappy. Reference tuning is exactly how I'd call it, but the bass is everything you can dream of, beyond reference, it is clean, it is crisp, it is detailed. If the song calls for it, Campfire Ara can be turned loud, and won't distort, but will vibrate your head and entire being with bass, but will stay away in songs where there wasn't much bass recorded. This brings me to another really important aspect of Campfire Ara, they are the perfect IEM for monitoring / mixing / editing / producing music because they are one of the very few IEMs that reveal bass guitars, not just bass notes in EDM and Electronic. 
The midrange of Campfire Ara is natural, clean and really detailed. They have a natural soundstage, with a really nice amount of texture to music, but they steer away from sounding too grainy. The overall midrange is emotional and well suited for violins, piano, and guitar solos too. Campfire Ara is able to captivate me and render the emotion, roughness yet liveliness of a metal concert if I'm listening to live variants of my songs. But it never falls behind with EDM and Electronic, all while managing to deliver sweet female voices, and serious, natural male voices. The midrange is not the thickest out there, and if you fancy a slightly thicker midrange, Ara may come off as ever so slightly thin rather than thick. This being said, there's enough bass and substance in music, and the midrange is probably the most veil-free I heard up to 1500 USD. I noticed that folks purchasing them caught on to the fact that they pair well with Astell & Kern DAPs and many are doing pairings of the two. I'm a huge fan of listening loud, and Campfire Ara manages to deliver excellent control at really high volumes, 120 dB and beyond. This is important because most Balanced Armature designs, especially those that do include a crossover, tend to distort at higher volumes, especially in the bass. Ara tends to become slightly more V-Shaped the louder you go, but they do stay clean and crisp. 
Given the fact that the company itself stated that Ara has more treble and upper midrange  than it has mids and bass I would've expected the sound to be harsh or grainy, some fear the treble like it's an unbearable noise, but actually, well shaped treble is a natural part of music. A Cymbal Crash is mostly treble, and Campfire Ara is able to deliver a lifelike performance on Cymbals, along with other percussion instruments. The overall clarity is worthy of calling Ara's treble really well implemented. They have a natural treble, no extra smoothness, no extra edge. There's quite a bit of treble, but it never feels too much, and a well implemented treble is not to be feared, but to be loved. I know that I am somewhat sensitive to treble, and there are lots of IEMs that can become fatiguing after a while to my ears, Campfire Ara being an IEM that never gets fatiguing for me. All in all, they are simply brilliant, dynamic, punchy, lively, and reference. I love having something to reference, and every part of Campfire Ara's sound is like music to my ears. They play music for me, and they are musical. But everything is a reference. 
Comparisons 
The main comparisons we're looking into today are with Clear Tune Monitors Da Vinci IX (1800 USD), Unique Melody MEST MK2 (1500 USD), Lime Ears Aether R (1400 USD), Final Audio A8000 (2000 USD), and Audeze Euclid (1300 USD). There's five of them as you guys always asked me to include as much as I can in each one of my reviews, so here we go.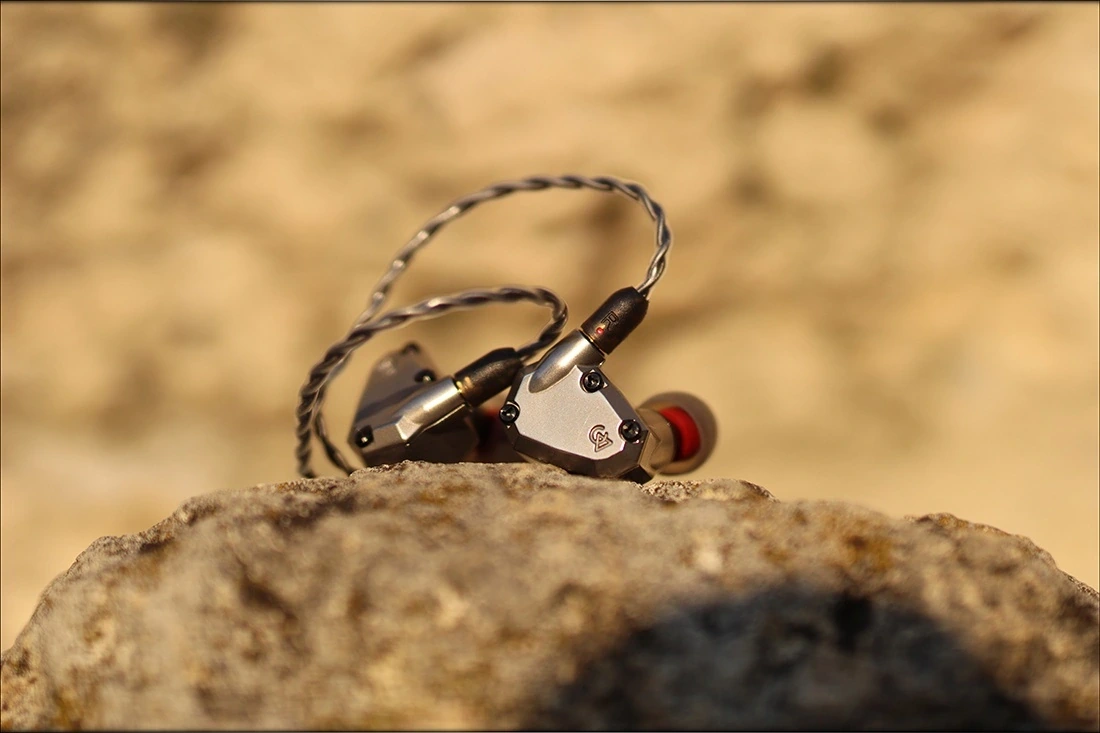 Campfire Ara vs Clear Tune Monitors Da Vinci IX (1300 USD vs 1800 USD) – This one is quite hard, because Da Vinci IX is a really good IEM, but it is already quite a bit more expensive than Campfire Ara, and it goes for an entirely different signature. Where Ara is really detailed, analytical and light, with a quick and snappy sound, Da vinci IX goes for the opposite sound, being slower, more musical, more romantic and lacking the overall resolution and definition that makes Ara the flagship it is. There's the soundstage, where IX has a rather large soundstage, huge even, like Meze RAI Penta, Ara having a better separation and imaging than both, but smaller soundstage, per the perceived size. Ara tends to be more precise, so having less vague instruments helps a lot understand what's going in the background, which makes Ara much better for complex music, where there are tons of layers of guitars. Layering is best on Ara out of Da Vinci IX and Rai Penta. 
Campfire Ara vs Unique Melody MEST MK2 (1300 USD vs 1500 USD) – Here's a comparison I actually didn't want to make, but knew I had to. The main reason I didn't want to make it is that I like both of them, and both Ara and MEST MK2 are so close to my heart, I can't really say one is the clear winner above the other for my ears. The biggest difference is in the approach, MEST MK2 has more bass, more sub-bass and more impact in the lows. Ara tends to have a recessed bass, and recessed midrange too. This gives Ara a snappier, lighter sound, but MEST MK2 works better where music calls for rumble and impact, for rattle and for strong bass. I also appreciate the overall upper midrange presentation of MEST MK2, it really nails emotions and emotional music, and Ara actually has slightly less emotion but more extension in the treble, which again helps a lot with the stage and imaging, Ara having slightly better separation and imaging. I personally don't think either is better than the other, but some bands sound much better on each. Metalica on MEST MK2, Death and Cannibal corpse on Ara, Jill Tracy on MEST, and Daniel Khan on Ara. This makes the comparison so difficult, they are both excellent and are both a 10/10 for me, sonically. Ara is smaller and more comfortable. 
Campfire Ara vs Lime Ears Aether R (1300 USD vs 1200 USD) – Aether R is more about the mids than Ara for sure, and the midrange of Aether R is pushed forward, thicker and more focused on delivering the intimacy of a real life vocal performance, while Ara tends to have a more recessed midrange. For most music, Ara tends to reveal more detail, especially in the bass and sub bass, where Ara has more definition and speed, where in the midrange the forward approach of Aether R tends to reveal more minute details that Ara tends to subdue in favor of details in the upper midrange and treble. Ara sounds more airy, with better extension in the treble, especially where the soundstage tends to happen. Instrument separation is better on Ara too, and so is the imaging. This doesn't mean that Aether R is sluggish, Ara just happens to be faster. This speed may be their undoing, because if you're into Jazz, a reference sound probably won't be your go to choice, where if you like metal, symphonic, Rock, EDM and pretty much everything else, Campfire Ara is a really compelling choice. 
Campfire Ara vs Audeze Euclid (1300 USD vs 1300 USD) – Euclid also follows a brighter, more neutral / reference signature, but there are some big differences between Ara and Euclid. First off, there's the difference in technology, Euclid having the Planar tech behind rather than a multi-Ba setup like Ara. This makes Euclid more acceptable for heavy EQ, but at the same time, it takes more time to master it. Ara sounds good as it is out of the box, and the sound is to be enjoyed as it comes. All in all, the signature is similar at first, but Campfire Ara, driven well, has more bass than Euclid, and at the same time, the treble is more in quantity, but less aggressive. Euclid is really clean and crisp, Ara has more impact in the lows, less impact in the upper midrange, and both are really good with details and micro details. Euclid is smoother with textures, so Ara tends to emphasize a bit more with instruments and micro details, while euclid comes through as more fluid and effortless. 
Campfire Ara vs Final Audio A8000 (1300 USD vs 2000 USD) – Probably the most important comparison between two IEMs that go for a relatively similar signature. That's the case with Ara and A8000, both of which are rather revealing, detailed and pretty analytical. It is shocking to think this, but even with how coherent the A8000 is, Ara manages to actually come in top in many aspects, especially when it comes to their bass and overall impact. Despite having less drivers dedicated to the treble, Ara has a lot of high quality treble, and despite them having multiple drivers, somehow they never have group delay. Comparing the comfort of the two, Ara is a smidgen more comfortable, despite having a more angular and edgy look. The overall sonics are more brilliant on the A8000, with a brighter, more heated presentation, more treble quality, and less bass. Campfire Ara manages to have a similar level of detail and resolution, slightly more texture all around, a deeper, fuller and more rounded bass with more impact, and less treble quantity. For those who associate treble quantity with resolution, A8000 may sound more resolute at first, but Campfire Ara resolves details equally well. Soundstage is mostly similar, with Ara having a slightly larger soundstage, while A8000 has slightly better imaging. 
Pairings
By popular demand, we bring back the pairings part of a review too, but only for really important reviews, as I'd rather include more comparisons and put more effort into helping you narrow your decisions there when I can. Today's review will include pairings with iBasso DX300, Astell & KERN SE180, and Lotoo PAW 6000. It is generally a good idea to avoid desktop amplifiers, and Ara can lose its bass really easily, due to their low impedance of just 8.5 OHMs and low SPL of 94 dB. This means that they need some serious power and control to sound good, and you need a high-end DAP to truly take advantage of them. Anything with even a medium output impedance will give Ara less bass and will kill the fun sound that I described in today's review. If you don't hear the bass, it is the source that's not good enough. They are picky.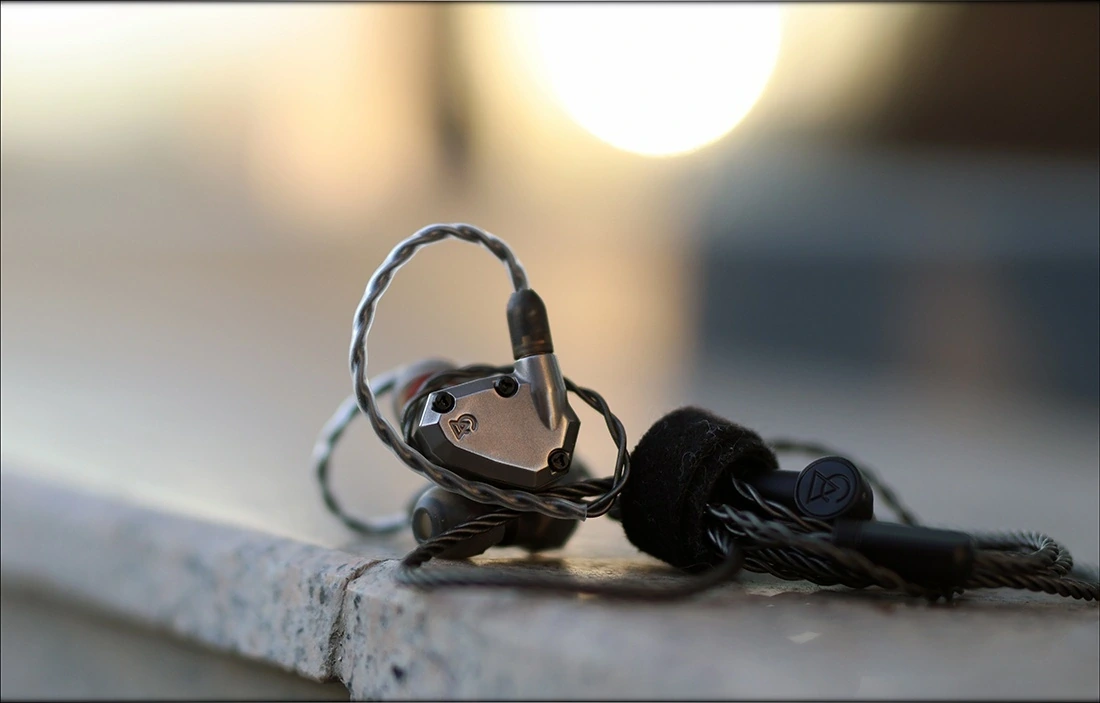 Campfire Ara + iBasso DX300 (1300 USD vs 1200 USD) – DX300 is quite capable in driving Ara, as it has not only enough power, but also a rather low hiss level, low background noise, and excellent dynamics. Out of all the DAPs that I used to drive Ara, DX300 has the hardest punch, strongest overall sound, and the most textured overall sound. It is also capable of supporting Tidal, Wifi, Bluetooth, and everything most modern day DAPs can, so it makes an excellent source for all your IEMs and headphones. 
Campfire Ara + Astell & Kern SE180 (1300 USD vs 1500 USD) – We also have the Korean opinion here, and with how popular Squid game became, I think many of us wonder how does something made in Korea sound like. The short version is an improved version of everything you hard, musical, fluid and coherent, and brought to a whole new level. While SE180 doesn't have quite as much bite and attack / impact as DX300, it has more musicality, it is more fluid, and the whole sound is more effortless. Overall, we're looking at what is probably the most versatile overall DAP too, as SE180 made it redundant for me to have more than it on the desk. I have expensive amplifiers, streamers, but everything is driven so well out of SE180, with such low background noise, including planar headphones and easy to drive IEMs, that I really feel like you could get this one and be set for life. 
Campfire Ara + Lotoo PAW 6000 (1300 USD vs 1200 USD) – We also have a soft and gentle opinion. While the other two DAPs I mentioned in the pairings part of today's review are able to handle Tidal and Wifi, PAW 6000 is more of a traditional DAP that takes being gentle and refined to a whole new level. Surely, you wouldn't expect that, but this sound gives Ara a whole new perspective, where it has the lowest attack, but the best micro detail resolving ability, and PAW 6000 also makes it really easy to EQ Ara, in case you want to add some extra bass or take some of the edgy treble off and make them smoother. 
Value and Conclusion
At the end of today's review, Campfire Ara is an excellent value IEM, and although value doers decrease the more you climb the price ladder, some companies don't want to give up, and they dedicate their entire work and existence to disprove established facts that "all flagships have poor value". Ara manages to have a nice package, ergonomic build, and a high quality, detailed sound. If you're wondering how much would you need to get this kind of resolution from a speaker setup (which is a fair reference point), the amount is in the tens of thousands of dollars. Campfire Ara takes all the audio mastery that exists in the world and puts it in a tiny chamber, made of multiple tiny chambers each with a driver producing music.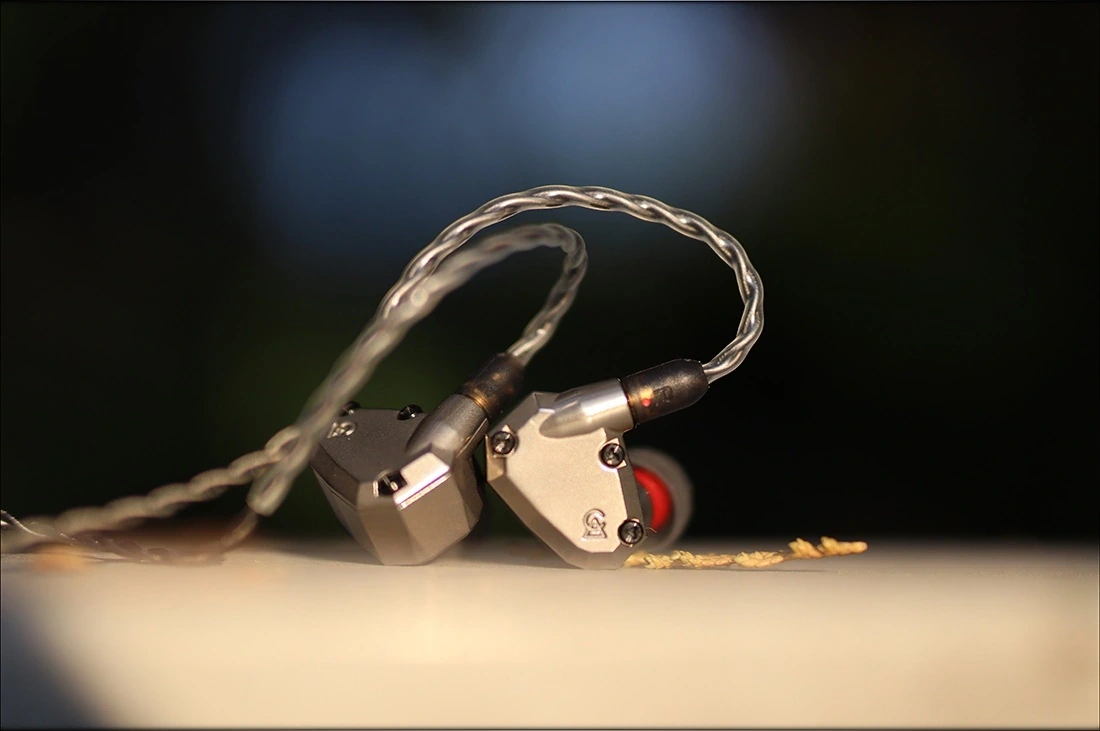 Before we reach the end of today's review I want to add Campfire Ara to Audiophile-Heaven's Hall Of Fame for their excellent and undisputed resolution, clarity, ergonomics, build quality, and for the whole Campfire experience which is just neat to go through. 
At the end of today's review, if you're looking for an analytical, clean, crisp IEM with a ton of detail, resolution, and comfortable fit, Campfire Ara is one of the best you could get. 
Product Link
Official Link: https://campfireaudio.com/shop/ara/
You can grab one from www.amazon.com here: https://amzn.to/2YK4jHQ
If you're in the UK, you can grab one from www.amazon.co.uk here: https://amzn.to/3aAt0Jq
And if you're from Europe, you can grab one from www.amazon.de here: https://amzn.to/3va9SLT
---
---
--- Please remember to stay safe, and always have fun while listening to music!---
 - If you have a dime to spare, and donate, to help us with electricity and work expenses, it would make my day much brighter, as it would help me improve things around the website and increase the frequency of my posts - 
---
Full Playlist used for this review
We listened to more songs than those named in this playlist, but those are excellent for identifying a sonic signature.  PRaT, Texturization, Detail, Resolution, Dynamics, Impact, and overall tonality are all revealed by those songs. We recommend trying most of the songs from this playlist, especially if you're searching for new music!
https://www.youtube.com/playlist?list=PL_cjBXGmwSHSdGcwuc_bKbBDGHL4QvYBu
--- Contact Us ---






---
---