iFi Audio hip-dac2 – Late Autumn Colors
iFi Audio hip-dac2 is the latest DAC/AMP from iFi, and it is priced at 190 USD, and comes with full Balanced output, MQA support, Hi-Res support. It will be compared to other high-quality DAC/AMPs in the price range, including Earmen TR-AMP (250 USD),  JDs Labs Atom+ + JDS Labs DAC+ Stack (100 USD + 100 USD), and Hiby R3 PRO (200 USD).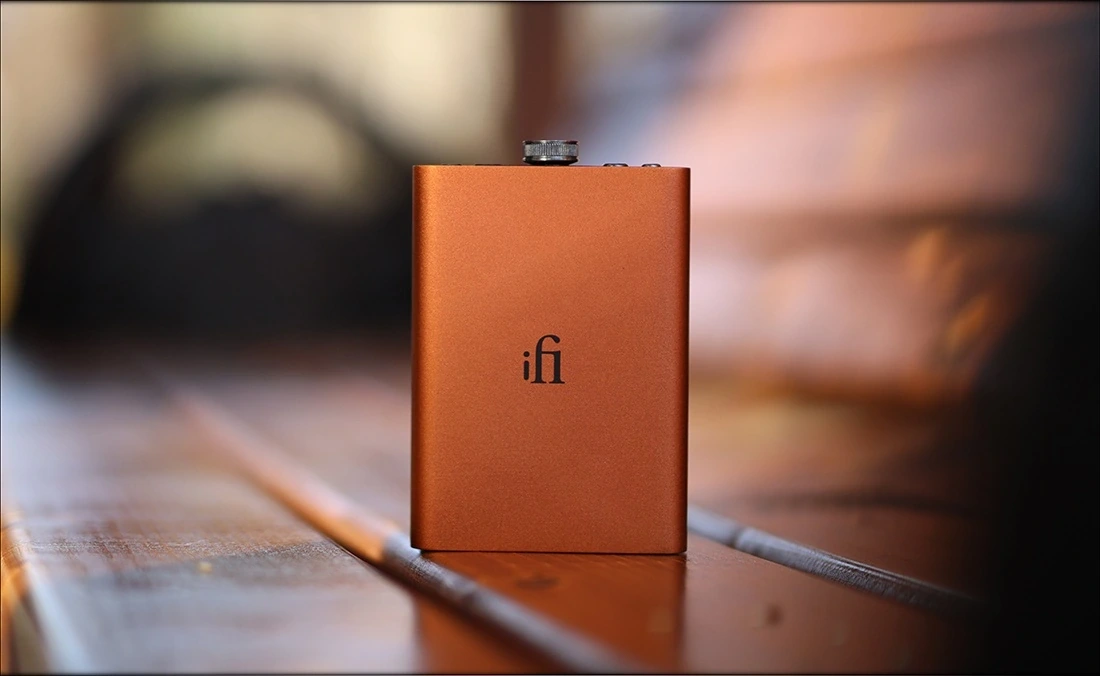 Introduction
iFi Audio is one of those high-end companies from the UK, with great products, good marketing, and excellent overall support for their customers. They generally have great build quality for all their products, and I personally witnessed them offering free repairs, volume knobs and other kind help to fans over Head-fi, as well as other forums. They are also supported and sold on Amazon, where I recommend purchasing their products from, and they are supported by local shops too, being not only easily available, but easy to test, and return if you're not fully satisfied with their products. 
It should be noted that I have absolutely no affiliation with ifi Audio or AMR (Abbingdon Music Research Group). I'd like to thank ifi Audio for providing the sample for this review. This review reflects my personal experience with iFi hip-dac2. Every opinion expressed is mine and I stand by it. The purpose of this review is to help those interested in hip-dac2 find their next music companion. 
Product Link
You can grab one from www.amazon.com here: https://amzn.to/3JIhWKs
If you're in the UK, you can grab one from www.amazon.co.uk here: https://amzn.to/33FQv3E
And if you're from Europe, you can grab one from www.amazon.de here: https://amzn.to/32cW3BS
Packaging
First things first, let's get the packaging out of the way: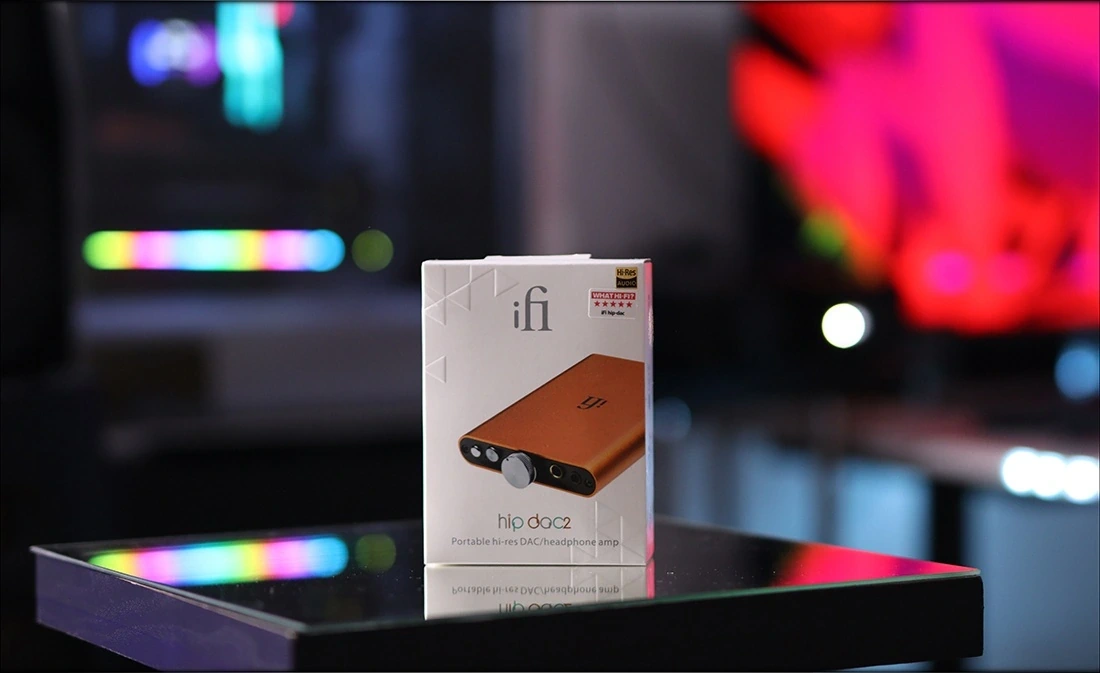 We have a nice package for hip-dac2, with all the cables you may need, and also rubber feet included in the package. Since the unit needs an OTG Female connector, it is worth mentioning that all the OTG Cables I tested with hip-dac2 are compatible and work perfectly, so as long as you have any OTG Cable on hand, you should be fine. 
Build Quality/Aesthetics/Features
We have a really ergonomic unit with hip-dac2, rounded all around the edges, with a colorful, metallic shell, of a copper brown in color. The unit has no buttons on the wide areas, and all inputs / outputs are at the front and at the back of hip-dac2. iFi joined the MQA crowd with full MQA decoding support for hip-dac2, but they also have a fully balanced output now, in 4.4mm format, and with tons of driving power. While I stutter and keep reading it off the package in my video review, I feel it funny that you're also reading it now. The power output is rated at 280mW on the Single Ended output, and 400mW on the Balanced output, both at 32 OHMs. If you have hard to drive, high impedance headphones, like Sennheiser HD660S, or Sennheiser HD800S, then the voltage rating is 6.3Volts over the balanced connector, and 3.2 Volts on the Single Ended connector, at 600 OHMs.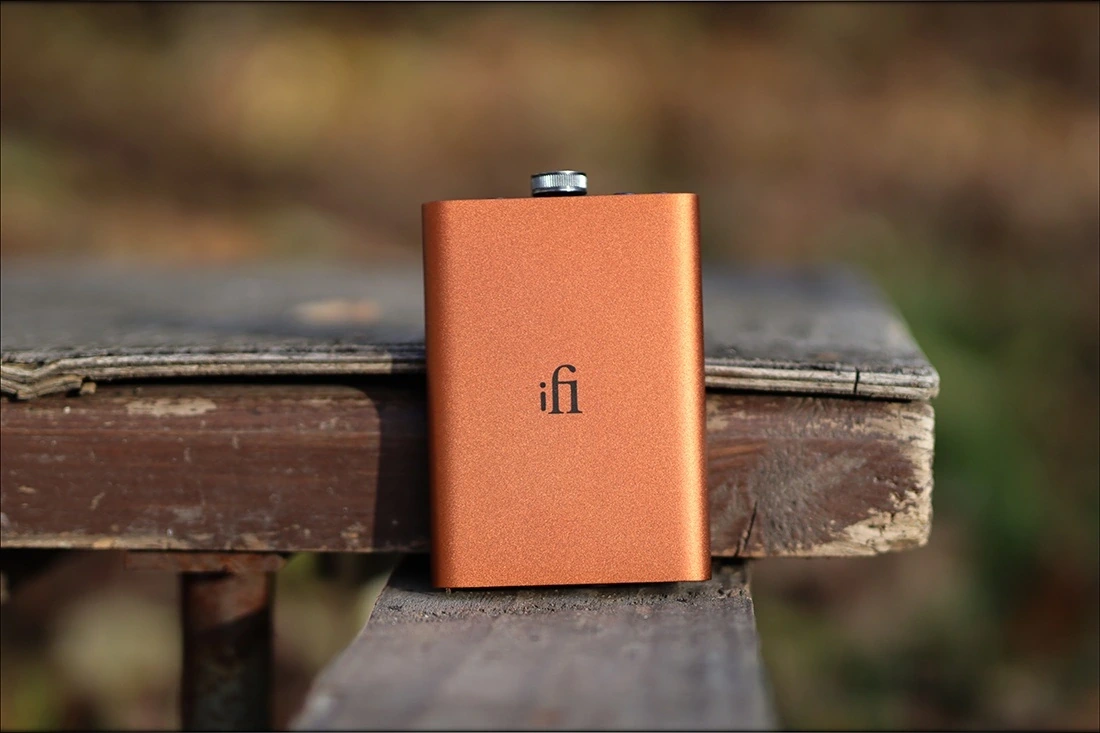 Hip-Dac2 is really light, weighing just 125 Grams, and it can charge over USB-C. It cannot receive data over the Type-C connector, only on the USB Type-A Male connector, for which you will need an OTG connector. The connector speed is 3.0, but it is backwards compatible with 2.0 cables and OTG adapters, so you should have no problems using it with virtually any source, and it works just fine with my PC and my smartphone. 
The decoding abilities include DSD, up to DSD256, PCM up to 384 kHz, and MQA up to 384 kHz. The battery life is around 8 hours stated by iFi, and I got around 6-7 hours in my actual usage, since I'm mainly using Flac files, high volumes and also MQA / Hi-Res files. The Single ended output is named S-E / S-balanced, or Single Balanced, basically trying to combine both channels in a single ended configuration, trying to draw advantages from both using SE and having a balanced connector. 
You won't need a driver for using the hip-dac2, it works by default with both my smartphone and my PC. We have two buttons at the front of hip-dac2, one for X-Bass and one for gain. I enjoy the X-Bass function greatly, it adds about 6-8dB of Bass all across the BASS range, while the Gain function turns on low or high gain. The Bass Boost function is analogue, providing a boost distortion-free, with a really well rounded presentation. 
The op-amps are iFi custom OV op-AMPs, TKD C0G capacitors, and a rotary volume pot that's analogue. There is some minor channel imbalance until 9am, but you won't notice it, as you're unlikely to listen at such quiet volumes, where channel imbalance happens. We don't know exactly what DAC is inside hip-dac2, but we know it is a Burr-Brown MultiBit DAC. If you forget it is turned on, hip-dac2 seems to have a power saving mode, where it tends to shut down while it is not receiving a signal, and the light starts to blink. 
Sound Quality
For testing hip-dac2, I have used multiple IEMs, Headphones, and sources, including Crosszone CZ-10, Crosszone CZ-8A, HIFIMAN Ananda, Sivga Peacock, IMR Audio Elan, Moondrop Illumination, and Campfire Ara. There is no background hissing / noise with any of them, and hip-dac2 has more than enough power to drive basically all of the headphones I threw at it, at both high and low volumes. The overall signature of the hip-dac2 is slightly similar to the original hip-dac, slightly warm, warmer than absolutely neutral, with a good sense of space and detail / resolution. The stage is both deeper and wider than expected. Please keep in mind that all things considered, I'm judging the hip-dac2 for the price of about 200 USD, and I'm not comparing it to 500 USD DAC/AMPs here, so an excellent soundstage will be considered an excellent soundstage for a 200 USD DAC/AMP. 
The bass of the hip-dac2 is warm, slightly uplifted above the neutral, especially in the mid bass, but you can easily boost the sub-bass and thicken the sound a bit if you engage the X-Bass function. There's a much better impact and depth to the lows using X-Bass, and both the kick and the rumble is higher with X-Bass engaged. By default, the bass is lean, and doesn't have a huge amount of impact, most of the warmth being in the upper bass / lower midrange. The overall resolution is great for the bass, and you can hear good nuance as well. With leaner headphones like CZ-10, you sometimes yearn for more, and reach for that X-Bass button, while with bass heavy headphones like Sivga SV021, the default bass is perfect. 
The midrange of hip-dac2 is also impressive, clean and fairly wide / deep. The tonality / timbre is natural by default, and slightly thick if you engage the X-Bass. By default, hip-dac2 is fairly soft, and has a lean presentation, but this means that it is fatigue-free with no exaggeration of textures, but good emphasis on dynamics. There's good definition of both foreground and background instruments, and it feels like compared to the original hip-dac, the second version is more transparent, has better separation between instruments, and a cleaner background. In fact, I am often surprised by hip-dac2 and its overall quality, as I remember I was into the original hip-dac, but the new one feels like a more refined, more natural experience, and it is more transparent, which means better detail revealing abilities. At 200 USD, it is a good value DAC/AMP, as we'll explore in the comparisons part of the review. 
The treble is slightly smoother and leaner than the original, and hip-dac2 seems to have improved in terms of resolution and airiness compared to the original hip-dac. I always felt like the original hip-dac was a warm, yet clean performer, but hip-dac2 sounds like a wide, fairly natural performer with good overall balance in its tonality. I like the x-Bass booster, and it is doing a great job with all music styles, induces no distortions, and is, for all practical matters, what you need if you're even moderately enticed by bass. Hip DAC 2 works perfectly well with both EDM, electronic, and metal music, rock and even classical. In fact, it is an all-rounder with no particular coloration or preference towards a musical style, perfect as a transparent source. 
Comparisons
Ifi hip-dac2 vs Earmen TR-AMP (190 USD vs 250 USD) – When I reviewed the original hip-dac, I felt like TR-AMP somewhat shadowed it, especially since TR-AMp was better for driving hard-to-drive headphones, and has been shadowing the hip-dac, but with this year's hip-dac2, we have absolutely nothing that could shadow the DAC/AMP, and it is now better for both hard and easy to drive headphones than the TR-AMP, with lower background noise, better control, more detail, and better overall clarity. In fact, there's nothing really around 200 USD that could be said to be better than the hip-dac2 right now, especially if you want something with an external battery and good overall build quality, plus something that can decode MQA, has 4.4mm balanced output, and a Bass Boost function. 
Ifi hip-dac2 vs JDS Labs Atom+ + JDS Labs DAC+ (190 USD vs 100 USD + 100 USD) – You may be thinking that using a stack versus a portable DAC/AMp is unfair, but a lot of people are purchasing the hipdac2 for their laptops, or computers, and especially thanks to its price, they just don't want a DAP or a complicated setup. I'm here to happily tell you that it simply isn't that simple. It is far more disadvantageous to use a stack, if you don't like cables, and if you don't have power space to have two power bricks running, but in the sonics, the performance is actually fairly close with IEMs and portable headphones. Atom+ and DAC+ aren't far more versatile than hip dac 2, and in terms of overall functions they are similar. The atom stack has more maximum driving power, but I couldn't reach the maximum volume on either, even with HIFIMAN Arya Stealth, and both the stack, and hipdac 2 have been behaving similarly at the same volume (same low distortions, same control). If there's a huge difference I would emphasize on, that's the sound, which is warmer, fuller and smoother on the atom stack, and which is more gentle, but also has slightly more transparency on the hipdac2. Surprising as it is, hip dac2 is the kind of dac/amp that will make you come for more, even if you already know the song, while the atom stack will 
Ifi hip-dac2 vs Hiby R3 PRO (190 USD vs 200 USD) – I wanted to emphasize on the fact that around this price point, you could be getting a full sized music player, or rather a mini music player for the same price as iFi hip-dac2. If you have a smartphone that's fairly capable and if you're happy with it, hip-dac2 has better power delivery, better control and lower distortion than R3 PRO, regardless of the volume we're talking about. Hip dac2 also has a wider soundstage, and more emphasis on the emotion in most music, where R3 PRO sounds more linear and flatter. For the price, though, you will still need a source for hip-dac2, while R3 PRO is a complete listening solution, with a microSD reader, a display, and it means you won't need to stack. 
Value and Conclusion
The value of hip-dac is quite excellent, it is a very portable, very ergonomic looking DAP, with excellent sound for the pricing. The package is nice, you get the cable needed for using it with a computer, and a type-C charging cable. With pretty good battery life as well, it is easy to say that hip-dac2 is one of the better options out there. 
Before the end of this review, I think hip-dac2 earned and deserves a place in Audiophile-Heaven's Hall Of Fame, especially considering its price, overall detailed, natural sound, and the balanced output.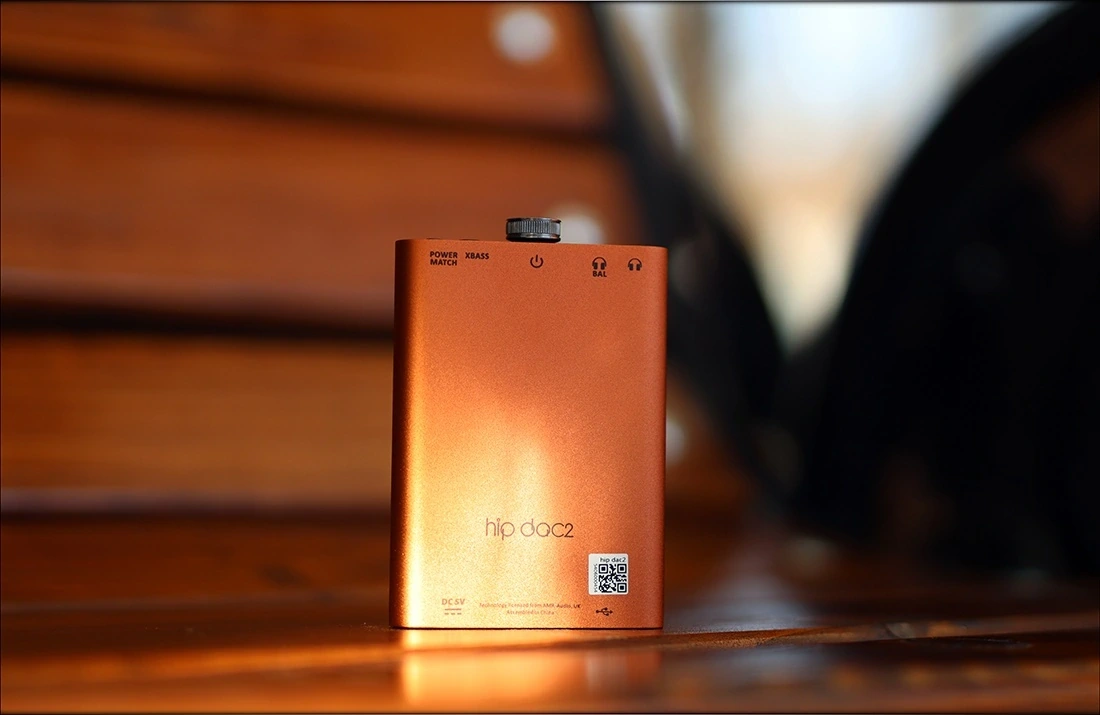 At the end of today's review, if you're looking for a natural sounding DAC/AMp, with great price / performance ratio, an analogue volume wheel, balanced 4.4mm output, and tons of power, ifi hip-dac2 is fully recommended, and a great option for anyone looking at products in this price range. 
Product Link
You can grab one from www.amazon.com here: https://amzn.to/3JIhWKs
If you're in the UK, you can grab one from www.amazon.co.uk here: https://amzn.to/33FQv3E
And if you're from Europe, you can grab one from www.amazon.de here: https://amzn.to/32cW3BS
---
---
--- Please remember to stay safe, and always have fun while listening to music!---
 - If you have a dime to spare, and donate, to help us with electricity and work expenses, it would make my day much brighter, as it would help me improve things around the website and increase the frequency of my posts - 
---
Full Playlist used for this review
We listened to more songs than those named in this playlist, but those are excellent for identifying a sonic signature.  PRaT, Texturization, Detail, Resolution, Dynamics, Impact, and overall tonality are all revealed by those songs. We recommend trying most of the songs from this playlist, especially if you're searching for new music!
https://www.youtube.com/playlist?list=PL_cjBXGmwSHSdGcwuc_bKbBDGHL4QvYBu
--- Contact Us ---






---
---