iBasso DX240 – Sing Me The Sweetest Melody
We're reviewing the new iBasso DX240 today, a portable music player or Digital Audio Player (DAP), priced at 950 USD, and a iBasso is back on top, and wants to make sure that you can use the AMP modules ecosystem from their DX220, so the new one is compatible with all AMP modules released so far, from AMP 1 all the way to AMP 8, so it will be compared in depth, and throughout the entire review with the original DX220, but also to other DAPs like FiiO M11 PRO (650 USD), Lotoo PAW 6000 (1200 USD), Astell & Kern A&Futura SE180 (1500 USD), iBasso DX300 (1200), and Dethonray Prelude DTR1+ (1000 USD). Since we're talking about such a high-end DAP, we will be doing pairings with Earsonics Corsa (450 USD), HIFIMAN Arya Stealth (1600 USD), Campfire Ara (1300 USD), and Sendy Audio Peacock (1500 USD).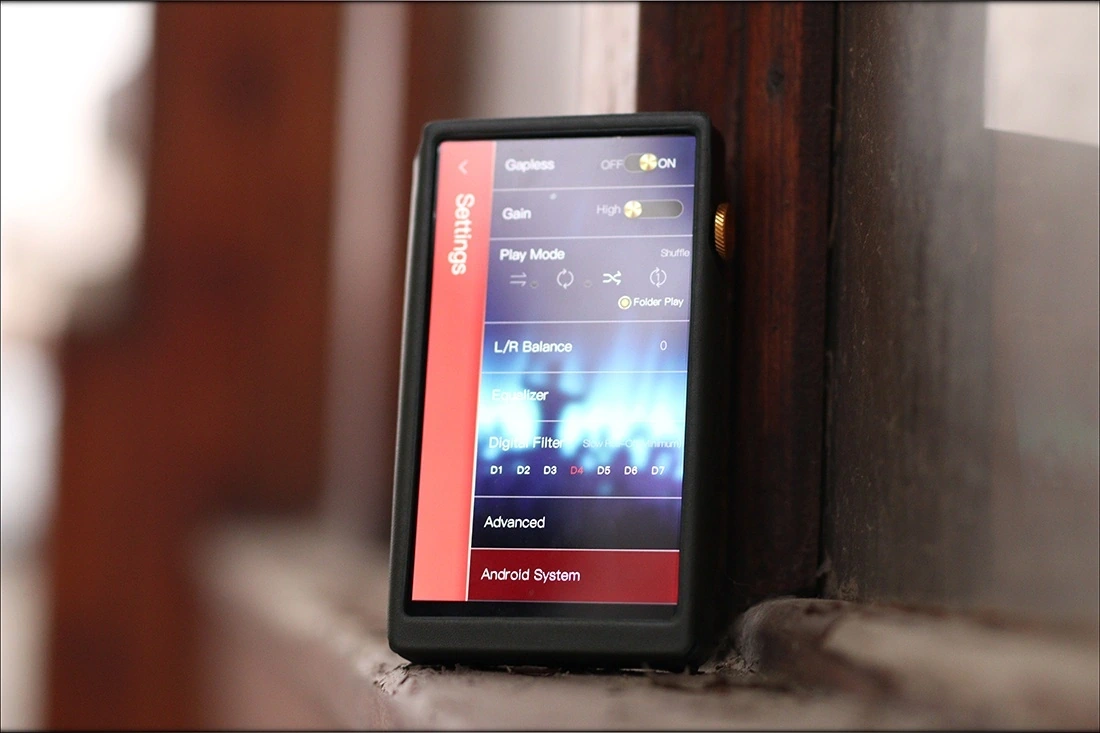 Introduction
You know the review is going to be fun when we're reviewing an iBasso product, so let's set something straight first. iBasso is that one audio company that kept the same profile from the start of their early days, providing what I am willing to call the cleanest record when it comes to an audio company. They offer some of the longest support times for their products, they offer excellent service, and most of their products are thought to be user serviceable. I revived the old DX220 once by replacing the battery, in a process that took less than 10 minutes, so it's smooth as butter now, has no hiccups, and you can call me a happy camper. I also still have the DX200, which is still going, but that one doesn't see as much usage as the new DX220, or the DX300 which is much newer and larger. Having AMP1 MK3, DX240 is expected to sound like DX300, but be within the ecosystem of DX220, so it should have the user-accessible design of DX220, paired with the newer and faster hardware of DX300.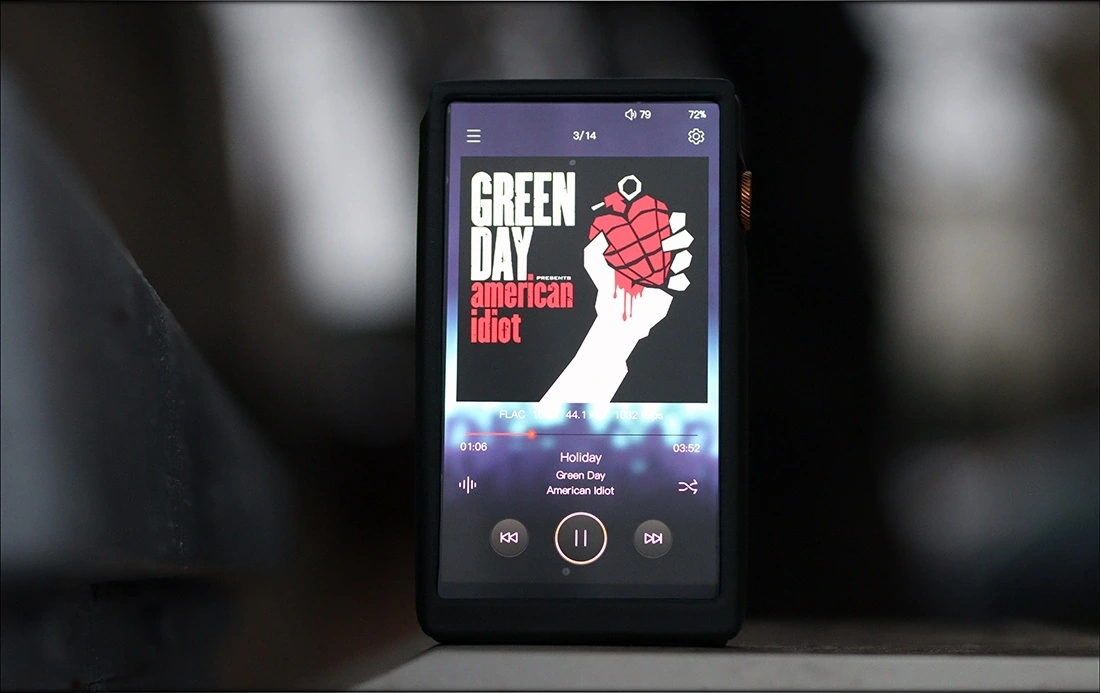 It should be noted that I have absolutely no affiliation with iBasso. I'd like to thank iBasso for providing the sample for this review. This review reflects my personal experience with the iBasso DX240. Every opinion expressed is mine and I stand by it. The purpose of this review is to help those interested in iBasso DX240 find their next music companion. 
Product Link
You can grab one from www.amazon.com here: https://amzn.to/30UYIPS
If you're in the UK, you can grab one from www.amazon.co.uk here: https://amzn.to/3IrqsNA
And if you're from Europe, you can grab one from www.amazon.de here: https://amzn.to/30TmEn0
Package & Unboxing
iBasso always delivered unique and exquisite unboxing experiences, the same still being true with DX240. This time around, we have quite a bit of tech involved, and I feel the need to explain what everything is.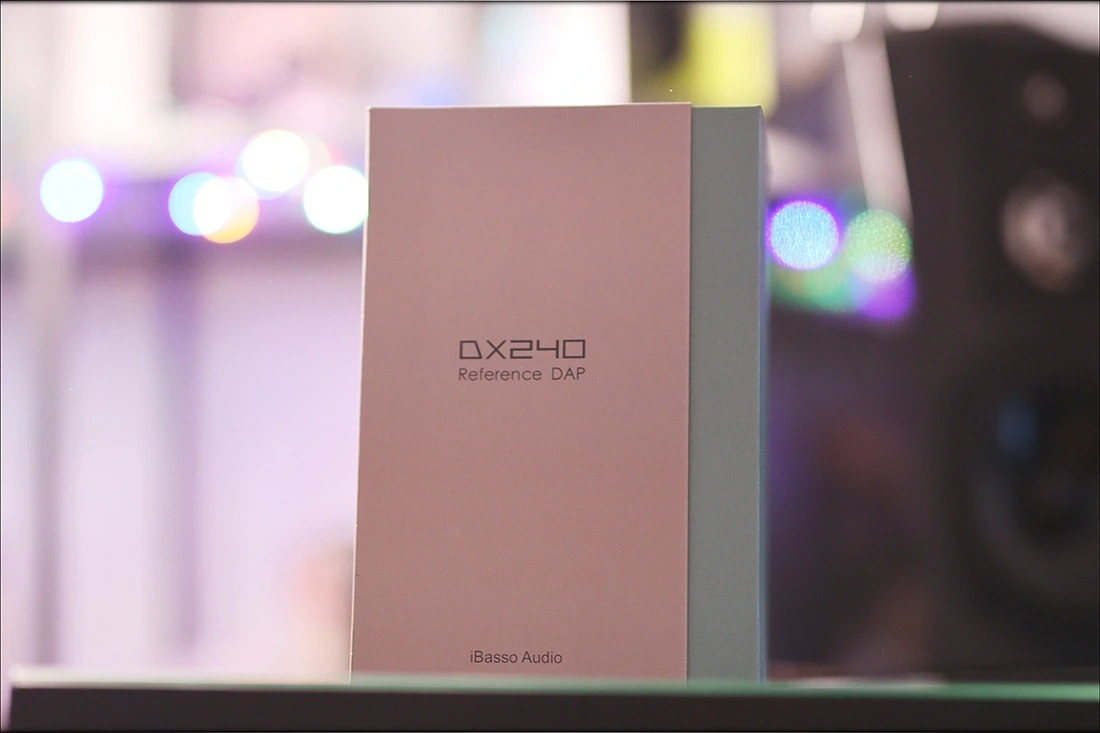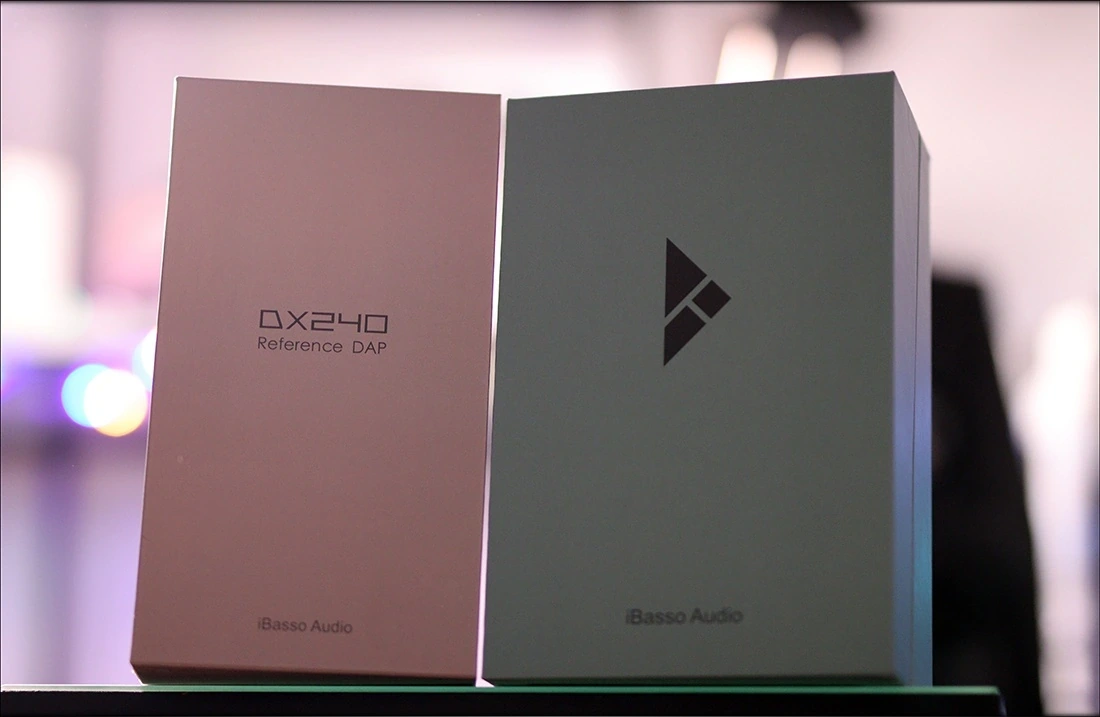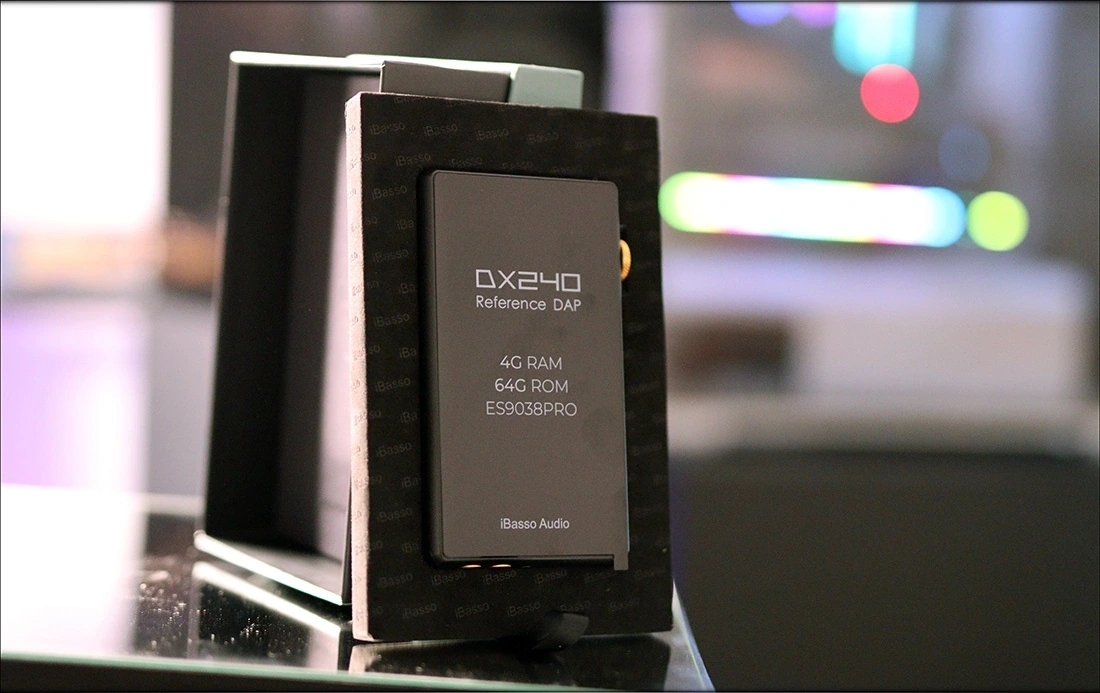 We have the DAP, a Burn-In Cable for DX240, we have a USB Cable, and a SPDIF Coaxial Cable, and even multiple protectors for the display. So far everything's cool, but with DX240, we also get a leather case in the package, and we get multiple face plates for additional AMP modules, along with a screwdriver, multiple screws, and a silicone case.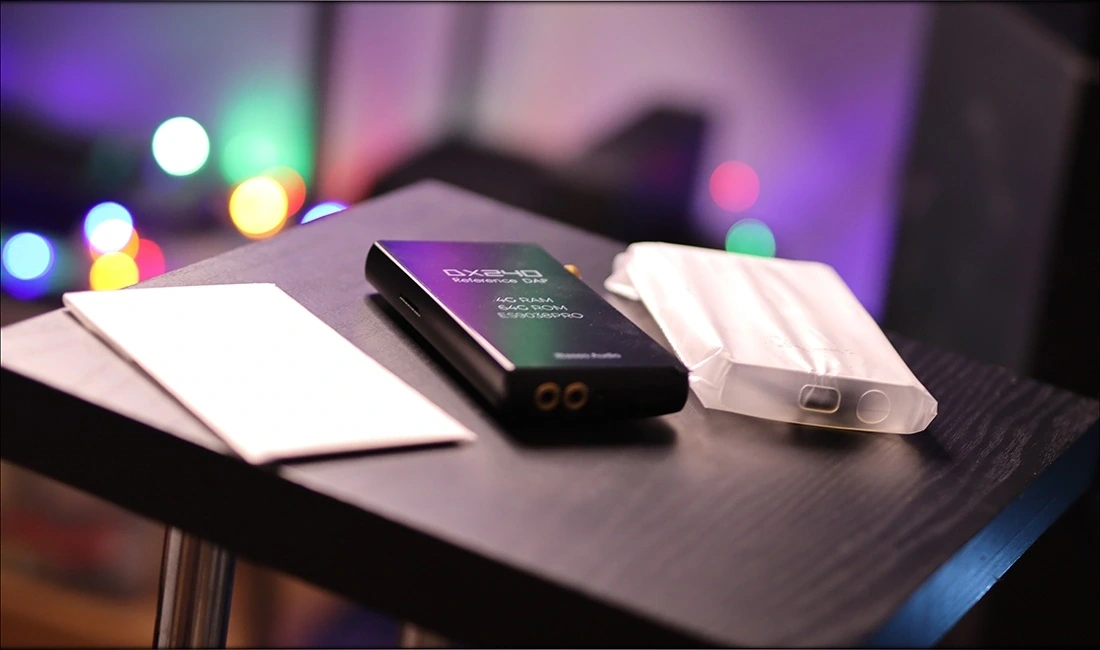 I'm amazed by how much effort and thought they put in DX240, and how backwards compatible they made it with AMP modules that were initially made for DX220. I love the presentation, and this is exactly how high-end DAPs should be presented, so you could call me happy and satisfied. 
Build Quality/Aesthetics/Functionality
If you're coming from DX220, then DX240 will feel more at home than DX300 will ever feel. I'm surprised by how much iBasso has improved the ergonomics of this unit, and I'm talking about better rounded edges, a more coherent design, and a much lighter unit. The good old DX220 feels more industrial, like a mini robot, while DX240 feels more polished and refined. You can convert all AMp modules from DX220 to DX240, so you don't have to sell everything and start over, but the conversion operation is a fun experience on its own. You just need a screw set with multi mini heads, which can be found for around 30 USD.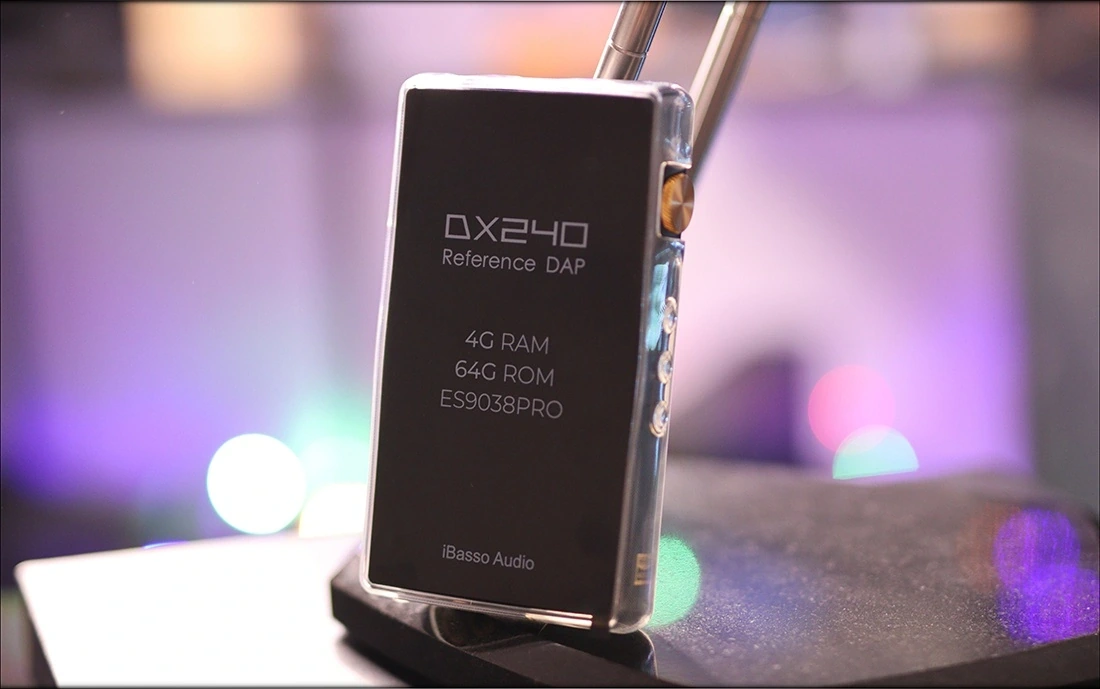 Thanks to the way the display on DX220 was made, it feels closer to the person holding it, while on DX240, it feels more like a smartphone. They have equal colors and brightness, sporting some of the best displays I've seen on DAPs to date, in line with other flagships, and sometimes even better, with better resolution and image quality. The device design language is more playful this time around, the buttons are round and do not sit flush with the DAP, and the volume wheel is a golden accent on a black DAP, making for a really beautiful presentation. Together with the rounded, brushed aluminum back, and with the high-end fonts used, DX240 looks really cool. 
We don't have a power button anymore, and DX240 uses the volume wheel as the on/off/wake button, but it still has the SPDIF Coaxial output at the top, together with the Type-C port you use to plug it in as a USB DAC. I actually used it a lot as a USB DAC, and I also streamed Tidal, everything works flawlessly. Funny thing is, with DX240, I don't seem to need a driver and on my windows PC it works without any additional drivers installed.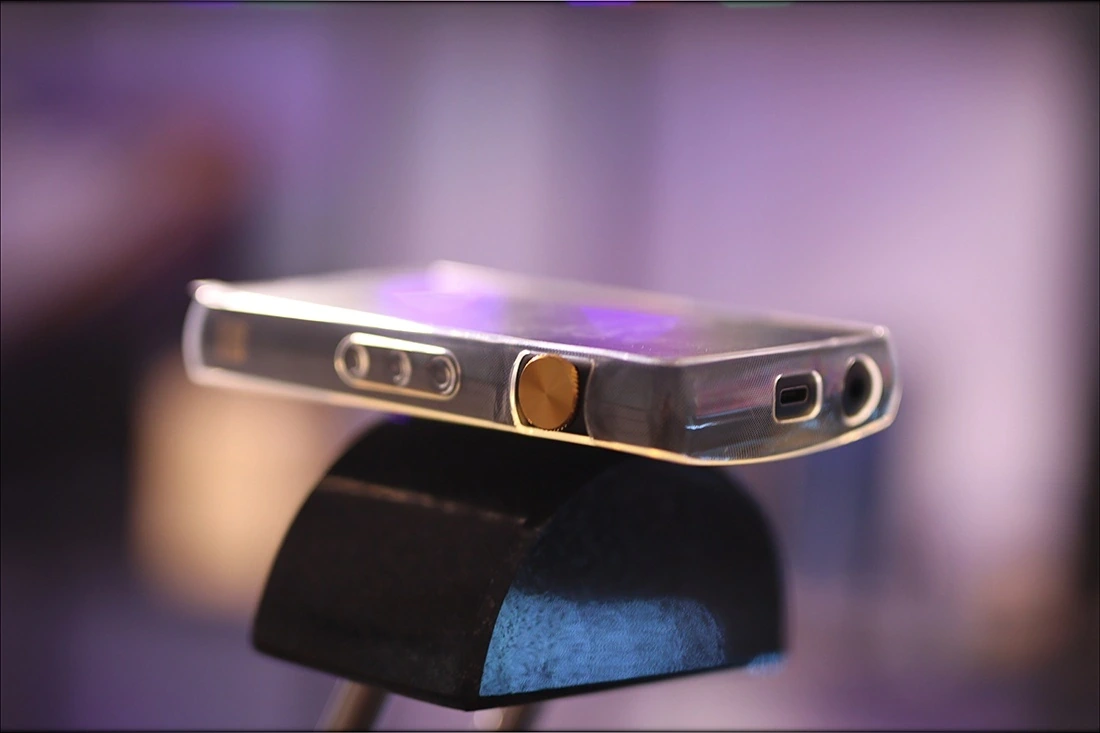 I tested taking apart the DX240, and it is a really easy process, even easier and more comfortable to do than DX220. You need to remove the bottom AMP module, remove two screws that hold the back into place, and slowly slide the back down, releasing it. You need to be extremely careful, because on the back you can find the Wifi Antenna glued to the back, as well as the battery glued to the back. Before taking the back out, disconnect the wifi antenna and the battery, which have standard connectors, then the back part is free. The battery is easily replaceable, and DX240 is the most user serviceable DAP I've seen so far, easier to service directly than most competitors. 
With all edges rounded, DX240 is much more natural to hold in hand, and feels smaller, despite being exactly the same size as DX220. I took some shots of the AMP1 on DX220 vs the AMP1 that DX240 comes with. I would like to say that I'm not paid enough to take those apart and take the shots, but I'm not paid at all, it is all a hobby and a thing I do for fun. (If you could donate something, it would be greatly appreciated…) Provided you have both DX220 and DX240, it is possible to fit AMP1 MK3 in DX220 and vice versa.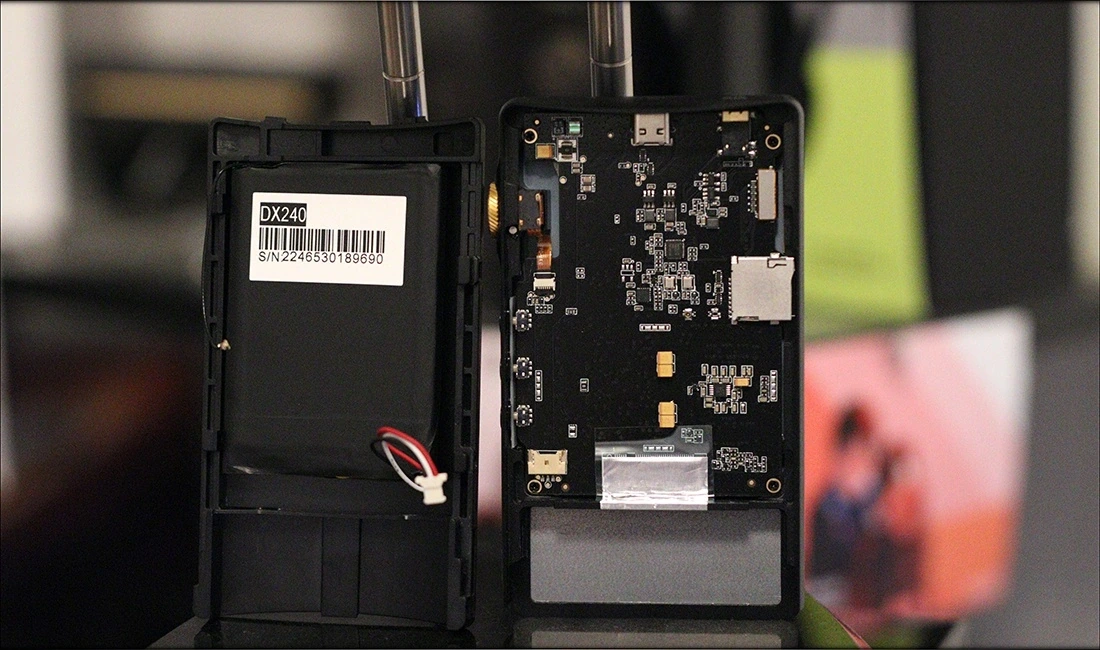 We have a gargantuan DAC, the ES9038 PRO flagship unit, which supports native DSD512 and 32-Bit, 756kHz decoding, along with 16x MQA decoding. iBasso now dipped their toes and have FPGA Master technology, along with a lightning fast Snapdragon 660 SoC. We also have 4GB or RAM, along with 64 GB of internal memory, or ROM, and support for one microSD card up to 2TB. DX240, just like DX220 supporters Bluetooth, including LDAC, aptX HD, aptX LL, but also USB DAC functions, a Dual Band Wifi protocol with both 2.4 GHz and 5.0 GHz, Dual OS with both Android and Mango OS environments, and 11 hours of continuous playback. Upon testing, the battery life can get close to 7-8 hours if listening loud, with a lot of screen on time, and using the balanced output. Charging is not very fast, and it can take up to two hours and a half from an almost dead battery to charge it, with my test resulting in 158 minutes to full charge.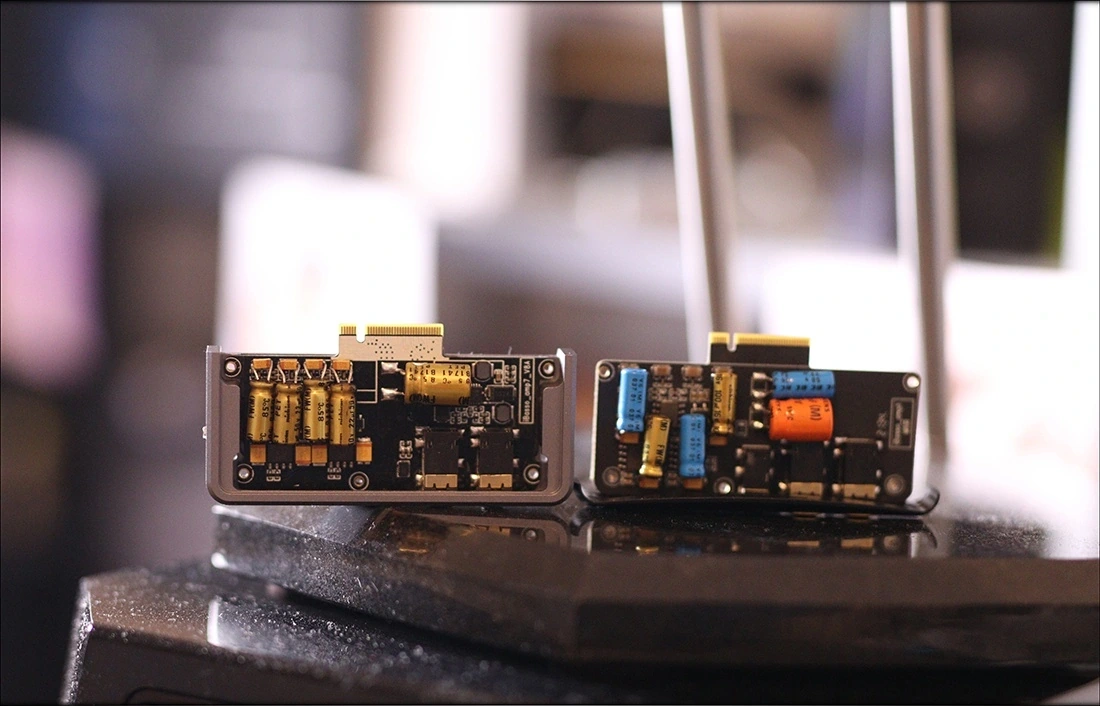 The display is a high-end 1080p 5″ display that has been the pride of iBasso, having vivid colors and sharpness that I really love to stare at album artwork on it. Unfortunately, there is no screen protector applied from the factory, and I botched up the screen protector application. The USB Type-C port is an ultra-speed 3.1 connector, faster than my card readers for transfering music, and other files. With Dual NDK Femtosecond crystal oscillators, you can be sure that it will have up to streamer levels of quality, in a portable DAP.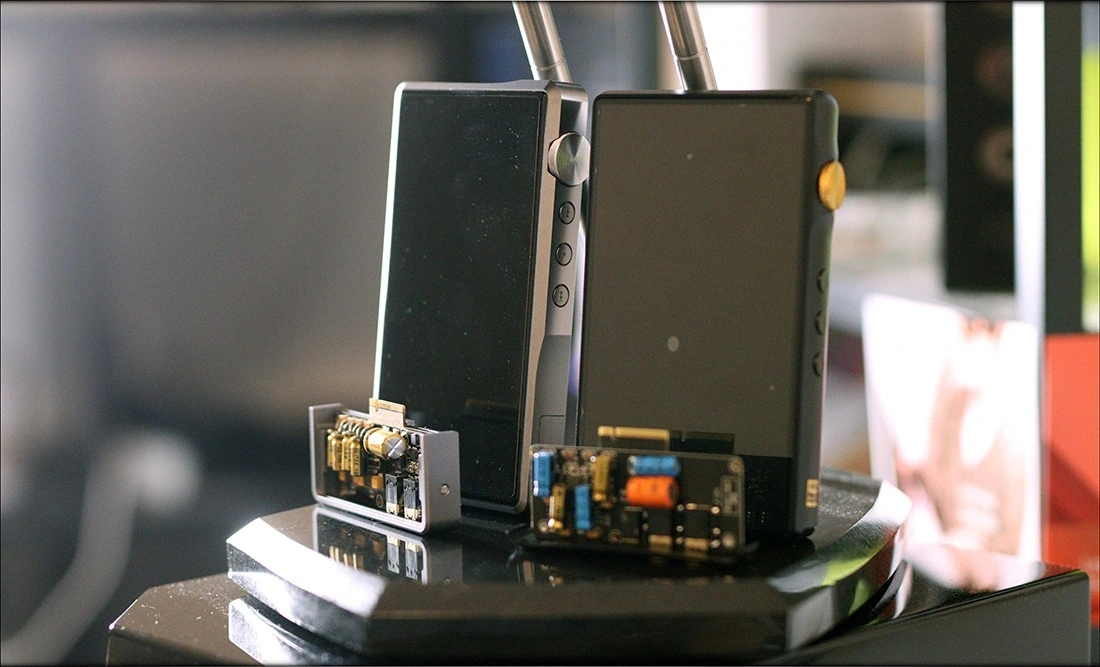 I did a ton of tests on the Bluetooth and Wifi modules, everything works better than my smartphone, which is currently a gamer phone, the Black Shark 4, and I got no dropouts using it as a Bluetooth DAC, or disconnects when sending data to bluetooth headphones, or receivers like BTR5 2021. The OS is quick, quicker than the original DX220, and everything is buttery smooth. I noticed no problems during usage, but it takes a while to get used to pressing on the volume wheel, since I was used to the original DX220, which has the old-fashioned button on top design. The bottom part is removable and adaptable to all AMP modules, plus in the package I received all formats needed to use all of the available AMP modules. Even by default, you have a 3.5mm Headphone Output, a 3.5mm Line Out, and a 2.5mm Balanced Headphone Output. Sadly, all of the products I'm working on reviewing lately have a 4.4mm format, so I need to use some adapters for them. 
Software
iBasso generally followed the idea of having an experience as close as possible to vanilla android, and this has been pleasing for most music lovers. Although DX220 and DX240 don't come with Google Play installed, you can work with apk files, and run Tidal, Qobuz and all the apps you may dream of, including games. For previous iBasso DAPs, we had one of the most exciting works done by a third party, namely the Lurker Mod, a mod that included Google Play and other features for iBasso DAPs.
Having used Android smartphones for my entire life, the entire OS and interface of DX240 feels natural, I have no trouble finding anything I need, but I have to admit, I got used to Astell & Kern's interface, the one presented on their SE180, where you have a floating back button. Happily, you can install one in DX240 in a few clicks, so there are many advantages to having an open Android system. We have a better status bar now, because we can see what gain mode we're in as well as what digital filter we're using, along with the current volume, Wifi status, battery level in percentage, and the current time.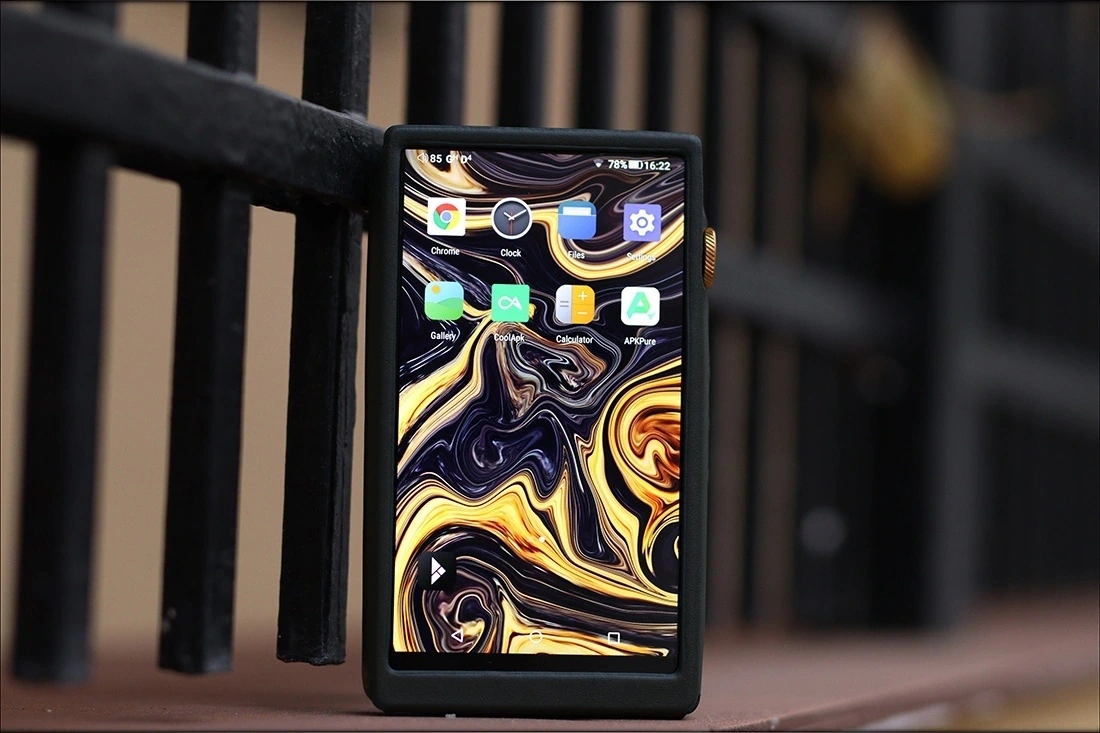 If you're like me and mostly use DAPs for listening to music rather than horse around, you'll find that the Mango App music player feels and acts familiar, with the same interface we've grown to love over the years, but with a more sleek look than on DX220. While mango mode is vastly the same, having DX220 and DX240 side by side, I wish they would update the Mango app on DX220 with this sleek aesthetic, smaller buttons, but better background to interface contrast ratio. Everything simply looks brilliant now, and it takes advantage of DX240's screen high resolution. The EQ function is mostly the same, with both DX220 and DX240 having access top both a graphic EQ as well as a complex Parametric EQ. Browsing folders feels similar, but DX240 is more modern in how the interface is projected and designed, where DX220 always feels more professional but slightly old school.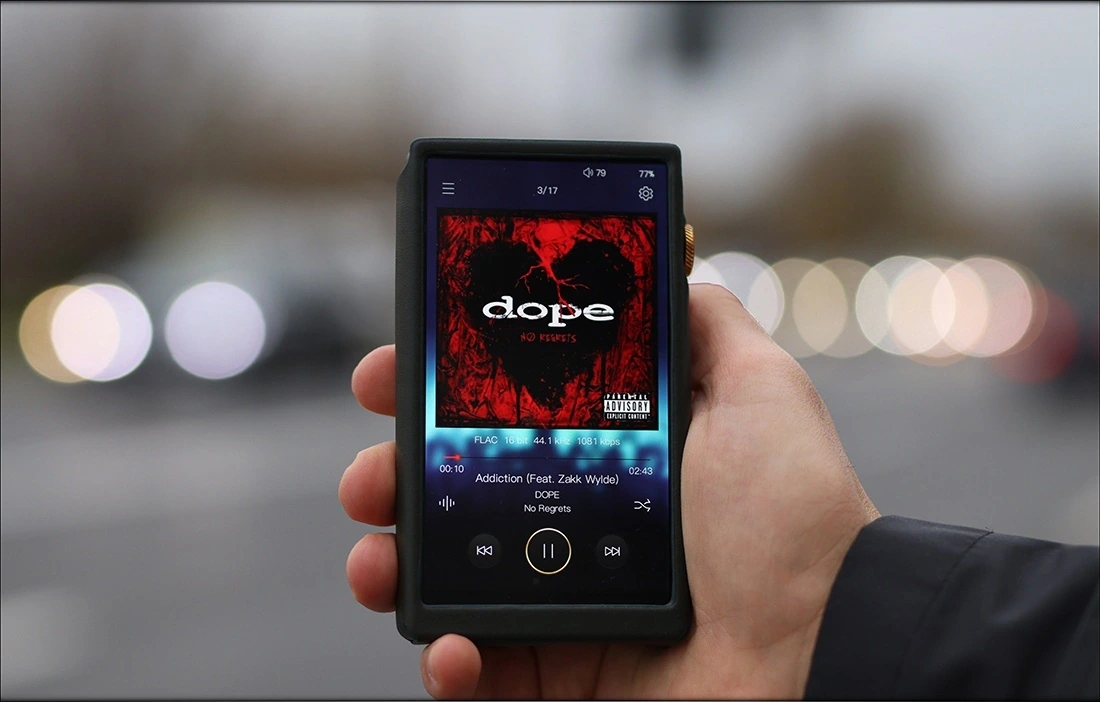 The android part of DX240 is more colorful than DX220 was, especially as it now uses Android 9 rather than the 8.1 DX220 is running. All in all, DX240 feels like a refined DAP, with proper software for the year it is released in, and it simply works. There isn't anything in particular I mind about the software, but I'm a relaxed user and mostly do simple tasks, like listening to music, streaming, and using it as a USB DAC and Bluetooth DAC. This is because I have a much faster, 144Hz refresh rate smartphone with the latest Snapdragon CPU for mails, games and any other task immaginable. In fact, if you get a DX240 for listening to music, iBasso implemented a better USB DAC function, and it now doesn't have any pop when changing songs or when changing file rates, going from Redbook to hi-res and such, and the USB DAC of DX240 has the same quality / level as Astell & Kern SE180, a considerably more expensive DAP. 
Sound Quality
We have a very powerful Amplifier paired with DX240, and we can see numbers like 281 mW at 32 OHMs on Single Ended and 878 mW at 32 OHMs in balanced mode. The voltage is close to 3.1Vrms on Single Ended, and double, 6.2 over the balanced connector. We're looking at excellent numbers, with a SNR of 125dB over balanced and 123dB over single ended. The THD is -114dB on Balanced and -110 dB on Single ended. You could consider DX240 to be better than many desktop DACs, and it is at that level where you could think of it like you think of a multimedia center, especially since if you're using it as a Bluetooth receiver, it has better support and better sonics than any desktop-class DAC / Streamer has on Bluetooth to date. 
In actual listening tests, DX240 is really really close to DX300, and it is extremely hard to tell them apart, if you listen to them side by side. The overall sonic is really clean, potent, but also open and colorful on DX240, and where DX300 sounds slightly fuller, DX240 sounds more open and more dynamic. Both are high-end DAPs though, so I'll try to focus on describing DX240 for now.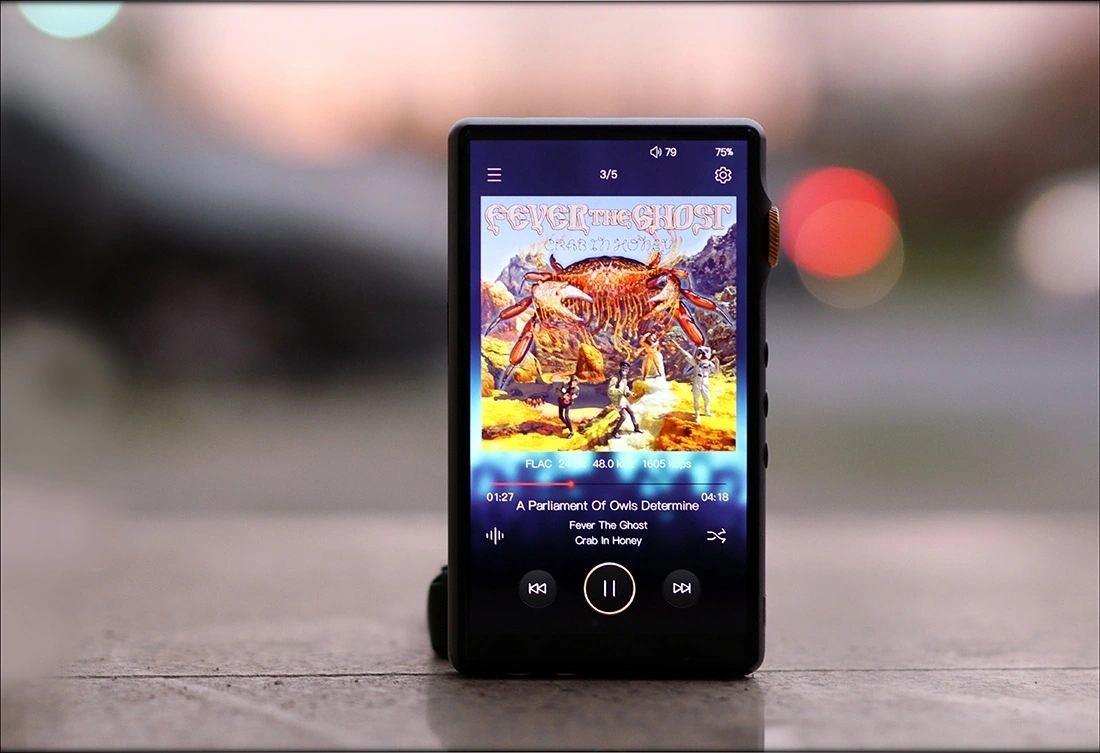 The overall signature of DX240 is one of the most live, most lively signatures I heard to this date. It simply can paint an accurate portrait when it comes to music and catching that live feeling to songs. There's an extreme amount of dynamics, paired with a slightly forward midrange, but a deep and quick bass, and a sparkly, airy treble. The soundstage is generally extremely wide and the stereo imaging is also perfect. Listening to live concerts is a whole new experience and you feel like you're part of the crowd, while listening to well recorded music brings you closer to being there, rather than feeling like you're behind the glass in a studio. You feel like the microphone, you don't feel like DX240 is in the way of music, but it is like an open window to that music. 
The bass of DX240 is deep, quick and clean. It has slightly higher and slightly warmer than neutral bass, but it hits deep and it hits hard. Where DAPs like PAW6000 go for a more gentle presentation, DX240 wants to be all in, and regardless whether you're listening to rock, metal, punk or dubstep, the bass is always quick, deep and fun to listen to. Songs like Eminmem – We Made You have a really clean presentation to bass and impact. On songs like NEFEX – Ready To Go, the bass guitar is clean and presented close to the listener. DX240 doesn't force the bass to sound wider than it should be, rather making everything take their place in the recording as dictated by the original recording. I am surprised by how clean it can keep the bass, even at extremely loud volumes, as DX240 has zero distortion with any IEMs / Headphones I tested it with, regardless of the volume I'm listening at. 
The midrange is where the magic starts to happen, as DX240 has a really magical outline to all instruments, it brings that magical sparkle and accurate tonality to the table. Somehow, voices seem to have that live presentation to them, where there's just a bit of extra presence in the upper midrange, a little bit of extra uplift in the right spot of the mids that makes music live and open. The soundstage is wide, and well rounded, the midrange is controlled and natural in tonality. DX240 is one of the most dynamic DAPs on the market at the moment, having dynamics comparable to the considerably more expensive SE180 from Astell & Kern. On songs like Dance Gavin Dance – The Jiggler, the guitars have that fuzzy texture, but they are never harsh, while everything happens in a really open and wide space. The separation between instruments is incredible, and it is really easy to hear the lead guitar separated from the rhythm, which plays everywhere in the background, as it is intended in the recording. The voice of John Mess has the raw power and aggressiveness it should have, while Tillian has that sweet and musical presentation his voice should have. DX240 is surely perfect if you need absolute accuracy in tonality. Even in the most noisy and busy parts of the song, there's an excellent distinction between guitars, effects, drums and voices, and things never come jumbled together, rather playing musically together. 
The treble of DX240 continues that "live" presentation it starts with, and we have a really clean and slightly wet presentation, which is desirable as it means that DX240 never forces itself on the listener, but still has a magical amount of sparkle and detail to the sound. The treble extension of DX240 is incredibly good, and where DAPs like SE180 are smooth, and lotto paw 6000 is gentle, DX240 is live and airy, with a good sense of space. I like how each of them has a certain way of presenting music, but DX240 is clearly the most "live" of them, where DX300 seems the most "forward", and each of them follows a certain signature of its own. If you're a fan of live concerts and want to have some of that magic and energy with you, DX240 is clearly the one I would suggest, and even on songs like Eskimo Callboy – Mc Thunder, you can hear the percussion and cymbals being played with extreme energy and very little prejudice. There's that feeling of air throughout the song, and the sparkly top end of DX240 surely is satisfying here. 
Comparisons
Since some of you guys were curious for me to do it, I tried taking some photos of DAPs, many of them at once. As you can imagine, it is rather risky going out in Romania with multiple products costing above 1000 USD, for taking photos, and it is not practical to take those shots often, but I hope this one review helps show that I do take side to side comparisons. In fact, I have this stack above the Cyrus One Cast you can see in many of my videos, and I try to quickly swap between DAPs to do some serious testing. All tests have been done using volume matching. DX240 is generally quite loud and potent, even from the single ended connector that's a mere 281mW at 32 OHMs. The main comparisons chosen for today's review are FiiO M11 PRO (650 USD), Lotoo PAW 6000 (1200 USD), Astell & Kern A&Futura SE180 (1500 USD), iBasso DX300 (1200), and Dethonray Prelude DTR1+ (1000 USD).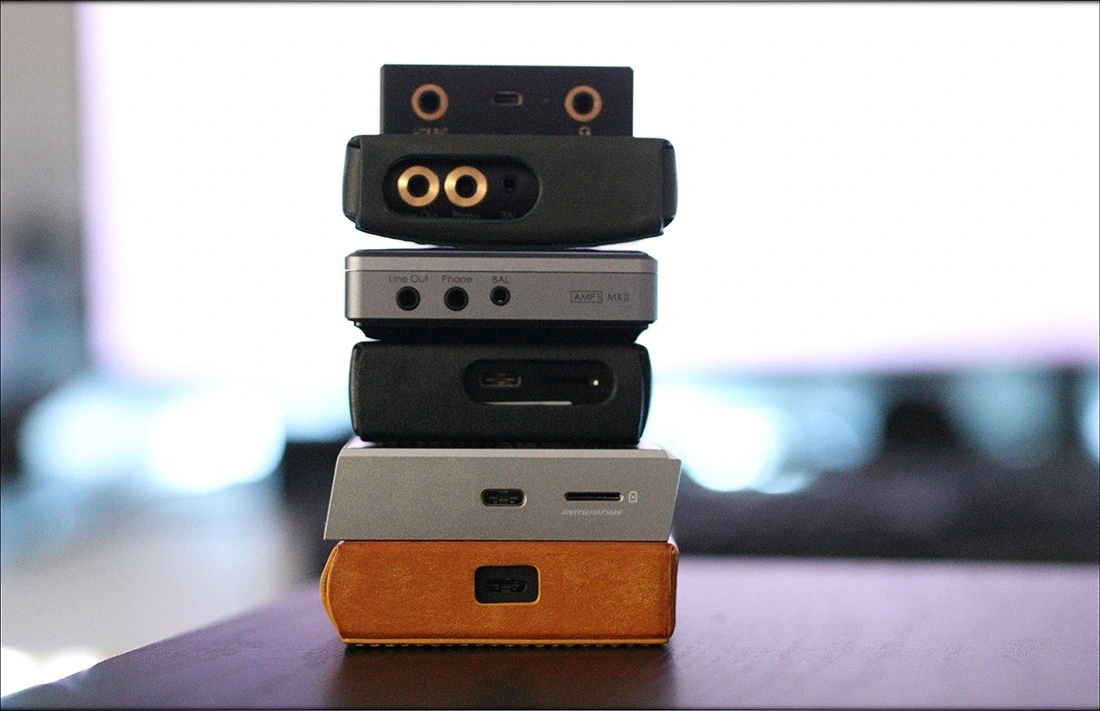 iBasso DX240 vs Lotoo Paw 6000 (950 USD vs 1200 USD) – The overall DAP is slightly smaller for PAw6K, but it also has more battery life than DX240. PAW6K is shorter, about the same thickness and abou the same width as DX240. In general, DX240 has better support for apps and streaming, where Paw6K is more of a dedicated DAP made for music. The sound of Paw6000 is better suited for those looking for a really gentle and refined presentation, with a ton of detail, Paw6000 has more overall softness and a wet character, where DX240 sounds more live, punchy and more vivid. The two have comparable amount of detail and resolution, but the way things are presented, PAW6000 is going to always sound softer, less forward, with more depth, while DX240 sounds wider, but also more forward, more direct and more aggressive.  
iBasso DX240 vs iBasso DX300 (950 USD vs 1200 USD) – We had a chance to see how iBasso can improve when it comes to their DAPs, but what about their own DAPs? The overall device is much larger, with a quicker OS for DX300, which seems to be smoother in operation, and with better app support. By comparison, DX240 seems smaller, more ergonomic, and much closer to the design / idea behind DX220. The general sound is more forward, and slightly more warm on DX300, but it is fairly close, with DX240 having pretty much the same overall detail, resolution and dynamics. Both are great for a live concert, and both are great at driving IEMs, but DX300 seems to be better at driving hard to drive headphones, having a 4.4mm balanced headphone output, and having more overall control over harder to drive headphones. With easier to drive headphones and IEMs, DX240 seems to have a more fun and more vivid signature, whereas DX300 seems to be warmer, more forward.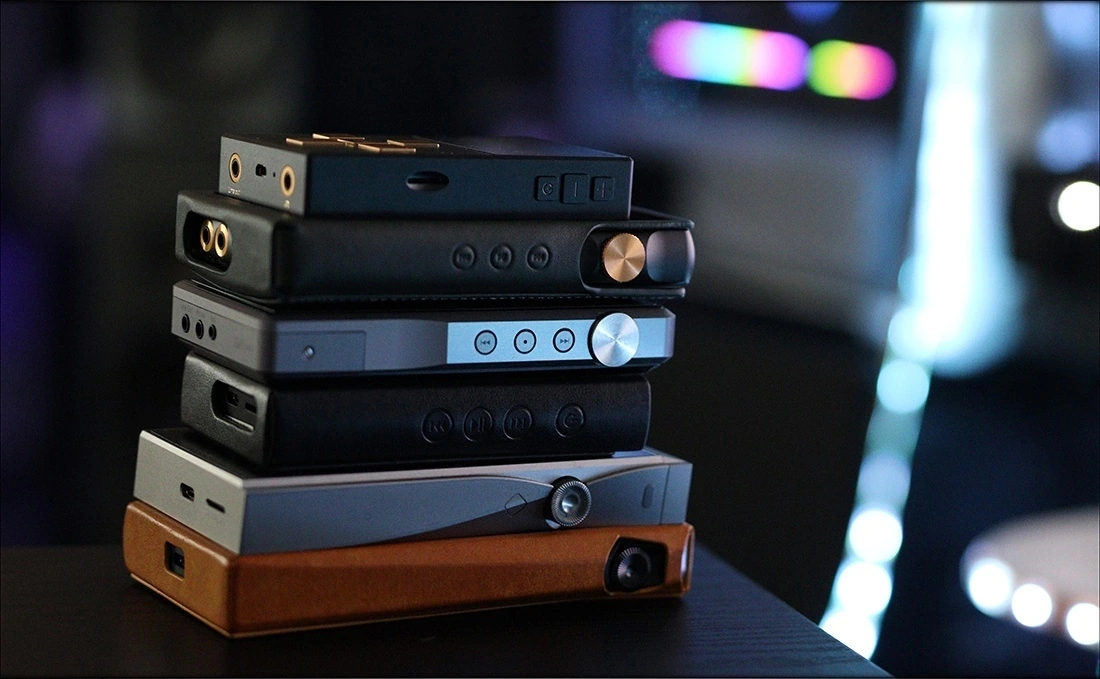 iBasso DX240 vs FiiO M11 PRO (950 USD vs 650 USD) – although on paper both DAPs are made to be very similar, they are quite different, and DX240 is smoother in operation, the software feels better designed, with better support from both iBasso and third parties, like Lurker. The overall DAP is more ergonomic for DX240, and the sound is also better, although following a pretty similar signature and tuning to M11 PRO. Where M11 PRO is a bit brighter and more edgy, also a bit more harsh, DX240 sounds more vivid, more punchy, more dynamic, more detailed, more resolute and better refined. The bass is also better nuanced, with more body and more presence on DX240. 
iBasso DX240 vs Astell & Kern A&Futura SE180 (950 USD vs 1500 USD) – There are big differences here between those two DAPs, starting with the main philosophy about how they work, DX240 being more of an Android DAP, while Astell & Kern is made to work within the AK ecosystem, although both can do streaming, Tidal, MQA, and DSD support. The battery life is slightly longer on SE180, living with one to two more hours than on DX240 in practical tests. Although they both come with good support from the factory, and both have balanced, SE180 has both 2.5mm and 4.4mm for the balanced outputs. The overall sonic driving ability is higher on SE180, and it reaches louder volumes, with more control on hard to drive headphones, but they are similar for IEMs, and both have a really black background. The tonality is smoother, more full, warmer and more mature on SE180, with DX240 being more lively, more live, more punchy and more forward. Similar to DX300, DX240 is made to sound as if you were actually attending a live concert and being right there in the crowd. I like both of them, but DX240 is more punchy for metal, live music, and dubstep / electronic, whereas SE180 is more suited for Jazz, Classical, Pop, Rock, and acoustic music. DX240 is more vivid for symphonies too. The detail is better on SE180, as it can resolve slightly more pure detail, but the smoother, more balanced, and thicker signature also gives more body to music, which may be one of the reasons some details are easier to hear. DX240 is more peppy and snappy, more agile in sound.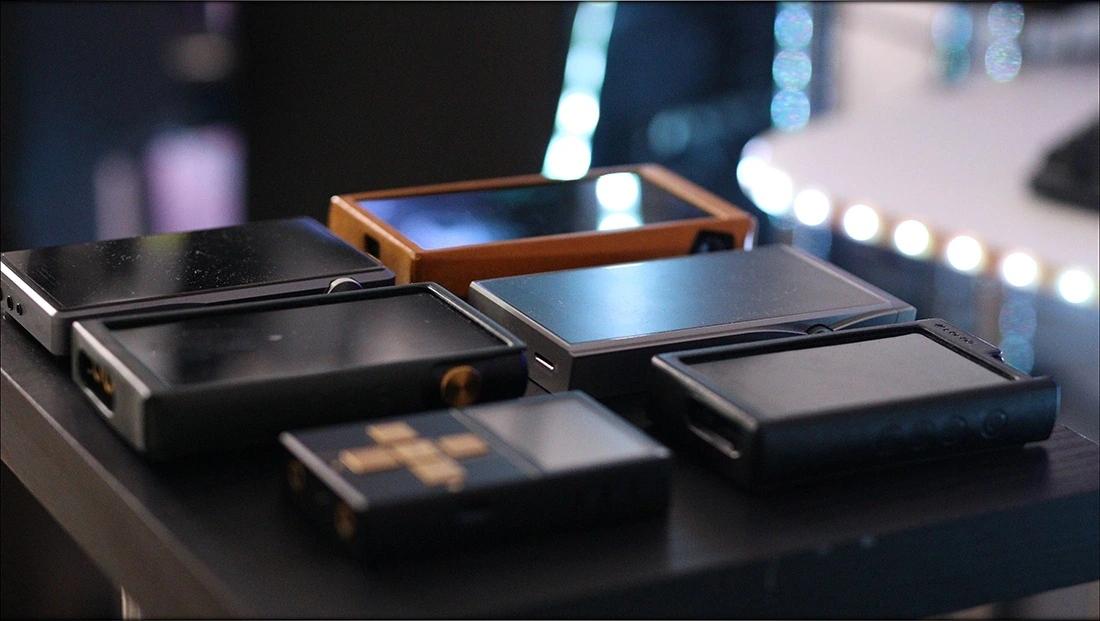 iBasso DX240 vs Dethonray DTR1+ Prelude (950 USD vs 1000 USD) – The last comparison is the hardest to make because DTR1+ has a very basic construction and design, it is a DAP that can only DAP, with no super powers, no support for streaming, no USB DAC functions, just playing music from a microSD card. If you need streaming, bluetooth DAC, USB DAC, EQ and any other advanced function, then DX240 should be the obvious choice here. DTR1+ Prelude reminds me a lot of the QLS QA361 I reviewed in the past, and it follows a totally different signature, yet somehow reminiscent of the QLS QA361. The overall sound of DTR1+ Prelude is far more sweet and gentle than expected, but it can deliver a huge amount of dynamics and a punchy bass. It is somehow the most analogue sounding of all the DAPs I heard, but at the same time it is fairly colorful. DX240 sounds more energetic, more raw, and more forward. There's a certain sense of space that DX240 manages to capture in a live mode, as sitting in a concert hall, where DTR1+ Prelude rounds the scene more, makes it as if the space is more defined, but smaller. Both DAPs have similar levels of detail, resolution and clarity, although I suggest watching out for my review on DTR1+ Prelude if you're interested in a minimalistic DAP, because it is a fairly recent one for me. 
Pairing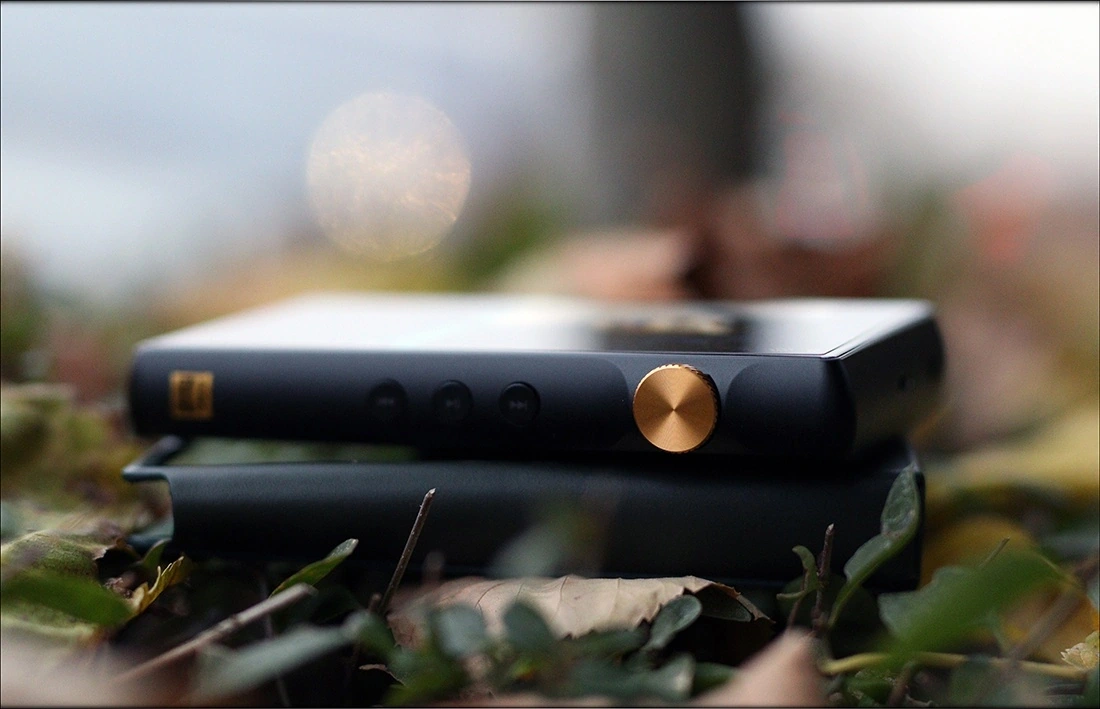 iBasso DX240 + Campfire Audio Ara (950 USD + 1300 USD) – Ara is a great IEM to pair with anything, being so detailed, yet so punchy, so revealing yet so musical, it is inane. It is practically a perfect IEM, and with great sonic performance comes great ergonomics and a great cable, but I wanted to test whether I can hear any hissing. DX240 has a slightly higher output impedance than most high-end competitors, but happily I could notice no hissing or background noise, and while AMP1MK3 doesn't really surprise me with the black background, it does surprise me with the forward, punchy and colorful presentation, detailed and clean sound, and with the extreme amount of dynamics it is able to present through Ara, reminding me how much I love the sound of Campfire Audio when they're driven well. 
iBasso DX240 + HIFIMAN Arya Stealth (950 USD + 1600 USD) – Arya Stealth was a model I was concerned about, as it likes to suck some power, but DX240 is totally able to drive them, and what a drive it is. DX240 creates a really wide and deep soundstage with Arya Stealth, with tons of detail and a beautiful voicing, plus the pairing has one of the best micro detail presentations I heard lately. You just need to keep in mind that I've been using an aftermarket cable (Meze 2.5mm Balanced) that ended in a 2.5mm connector as the default cable of Arya Stealth ended in a 6.3mm connector, and the one I presented in my video review of the Stealth has a 4.4mm connector only. 
iBasso DX240 + Earsonics Corsa (950 USD + 450 USD) – You know we can only test for one thing with Corsa, and that thing is naturalness, here DX240 proving to have not only a very low noise floor (as the BA drivers in Corsa are sensitive to it), but also a spot-on tonality, without unwanted colorations or any sign of struggle. Corsa is really good at revealing whether the source can drive them well, not here it is not about loudness, but about clarity and tonality, you will hear incredibly accurate tonality and overall voicing with DX240, as it has what I would be willing to call the closest to live tonality and overall presentation I heard to so far in a DAP, and a very similar presentation to DX300 which also has this really live sound. 
iBasso DX240 + Sendy Audio Peacock (950 USD + 1500 USD) – It is quite ironic, but this one pairing actually failed to reach my ears as much as I would have wanted, because I always had to grab an adapter to use it. Eventually, I ended up connecting the Peacock over Single Ended, and I was really pleased with the experience, as DX240 with its AMP3 is fully able to drive the Peacock over Single Ended, louder than I typically listen, and with an excellent sense of dynamics, a forward vocal presentation, tons of detail, and a joyful, colorful, uplifting sound. The best part about this pairing is the overall punchiness that DX240 has, and where I always said that the original DX220 was reference sounding with the default AMP module, I feel like DX240 is really pleasing and enjoyable without any additional modules. 
Value and Conclusion
At the end of the day, DX240 is indeed a really good successor for the DX220 everyone loved, and if you found that DX300 is too much of a jump, and too different of a DAP to upgrade to, then DX240 is the right thing for you. The price is not very high, and is in line with other iBasso offerings, comparing it to DX300 and DX220, plus the price of DX240 makes it very competitive in today's market, where iBasso is slowly becoming the company with the best price / performance ratio you can go for, especially after FiiO's spectaculous increase in price for their latest products. 
We have the full set, MQA support, Bluetooth DAC support, USB DAC support, microSD slot support, Tidal, Qobuz, Apps, Balanced Output, even support for the entire range of AMP modules developed by iBasso. We're basically talking about an upgrade for those who had DX220, and who want to get the absolute best they can now, and to get it as an experience they're used to. I know how stressful changing applications can be, as switching between blogger and WordPress back when I upgraded Audiophile-Heaven a year ago meant learning new ways to post, new ways to design articles, and new stuff that I never had to deal with before. iBasso wanted to make sure that for those of you who found peace in their DX220, you can upgrade to a new and improved DAP without having to get used to a whole new system.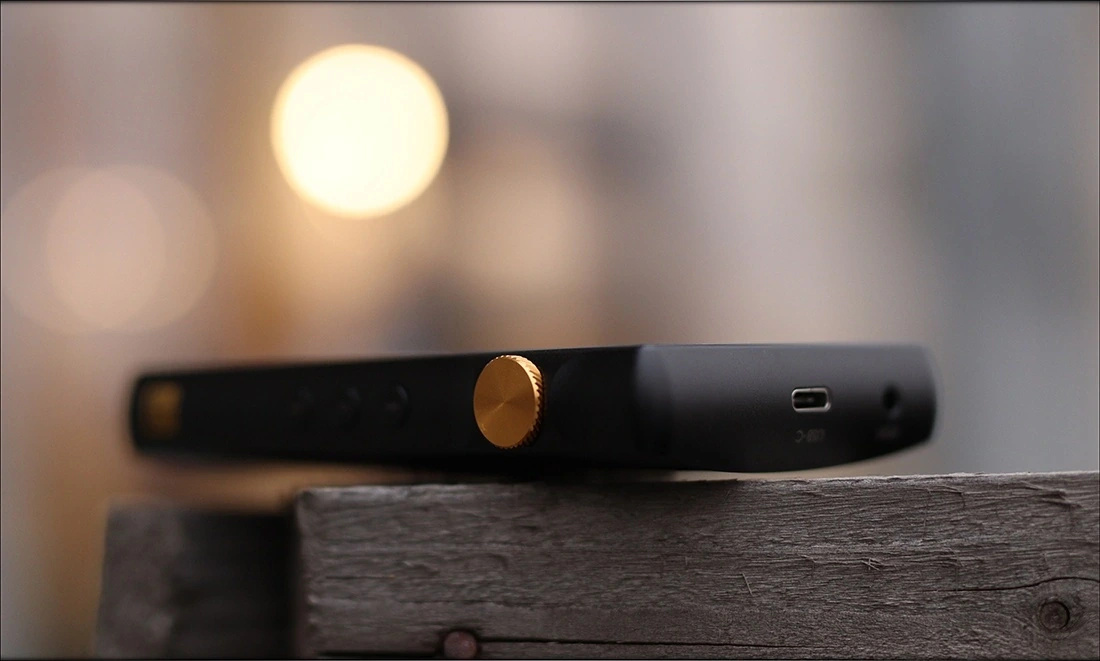 I will be adding DX240 to Audiophile-Heaven's Hall Of Fame, as a replacement for the original DX220, and it can sit next to DX300, as different offerings from the same company, each made for a certain customer and made to please a certain someone out there, someone looking to enjoy some high quality music and some easy time.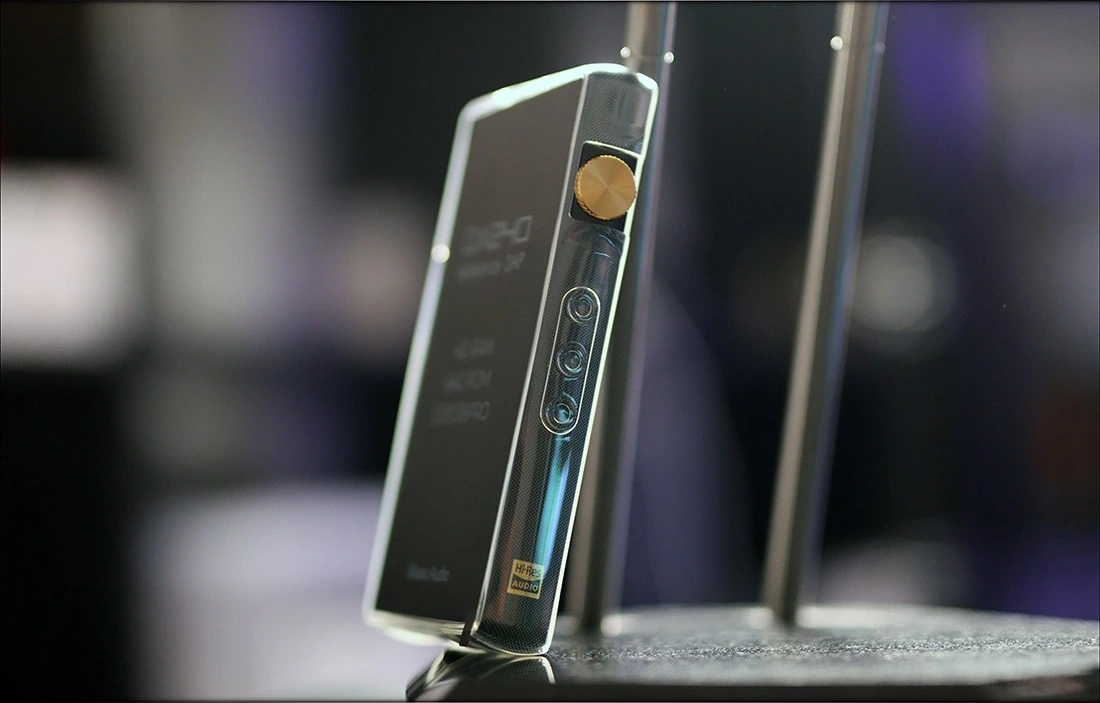 At the end of the day, if you're looking for one of the best sounding DAPs on the market now, but if you fancy a smaller form factor, if you like having modular AMPs, and iBasso's stellar support, if you love having a full package and support for any usage scenario you can imagine, including EQ, and a purist OS mode, then iBasso DX240 should be perfect for you, and at 950 USD, it is a fully recommended DAP. 
Product Link
You can grab one from www.amazon.com here: https://amzn.to/30UYIPS
If you're in the UK, you can grab one from www.amazon.co.uk here: https://amzn.to/3oh8wNx
And if you're from Europe, you can grab one from www.amazon.de here: https://amzn.to/30TmEn0
---
---
--- Please remember to stay safe, and always have fun while listening to music!---
 - If you have a dime to spare, and donate, to help us with electricity and work expenses, it would make my day much brighter, as it would help me improve things around the website and increase the frequency of my posts - 
---
Full Playlist used for this review
We listened to more songs than those named in this playlist, but those are excellent for identifying a sonic signature.  PRaT, Texturization, Detail, Resolution, Dynamics, Impact, and overall tonality are all revealed by those songs. We recommend trying most of the songs from this playlist, especially if you're searching for new music!
https://www.youtube.com/playlist?list=PL_cjBXGmwSHSdGcwuc_bKbBDGHL4QvYBu
--- Contact Us ---






---
---