Spectacular Performer – FiiO M11 PRO Music Player
FiiO M11 PRO is the borderline between being a flagship and being an uber high-end DAP, and being midrange, thanks to its pretty peppy price of 650 USD. This places it right at the lower bottom of flagships / high-end DAPs and the top of midrange DAPs, so it is a bit of both, depending how how you want to consider it. The main comparisons will be with iBasso DX220, FiiO M11, and Hiby R6. There are many other DAPs that make good competition for M11 PRO, and I'll be doing my best to answer any questions about those in the comments, if you need other comparisons! As far as the pairings part goes, I selected FiiO FA9, Meze Rai Penta, and iBasso AM05 as the main pairings for FiiO M11 PRO.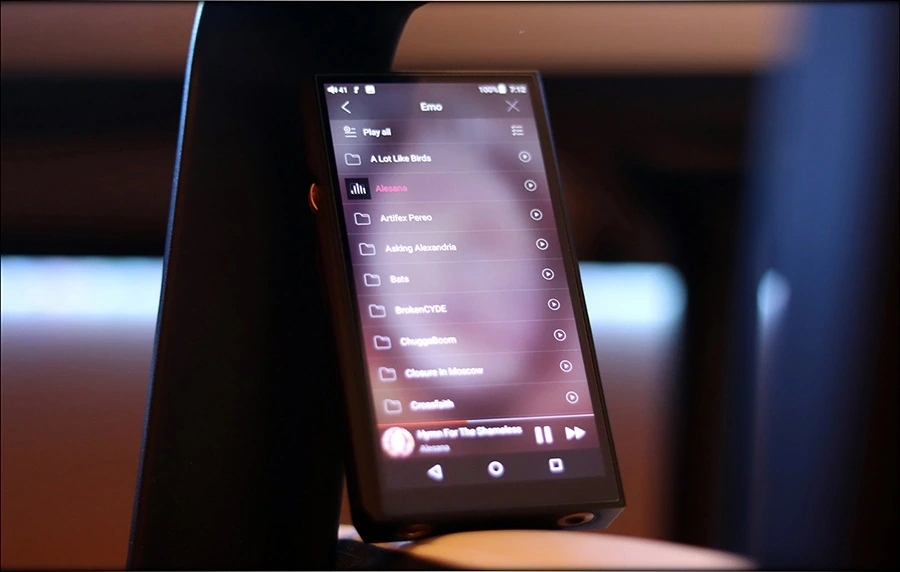 Introduction
You probably heard about FiiO. Your probably heard about them recently, as they launched a full set of high-end devices, but also well-priced entry-level ones, or you may have heard about them years ago, about a decade to be more precise. I heard about them right at the start. And they were a very chinese, very entry-level company back in the day, with just a few portable amplifiers for smartphones, and I was there when they launched their first DAP. They have been through so much, and they're constantly growing, constantly improving.
The FiiO phenomenon has reached such a state, that it is almost impossible to write a review without mentioning them at all, but at the same time, their customer services are now taken care of by third parties, as it would be impractical for everyone to just send stuff back to China to be fixed. It is recommended to purchase from local seller agents, Amazon, or companies that have good warranty support, as you'll get solutions to any problems you may encounter immediately, compared to waiting for shipping to and from China, when ordering FiiO products.  
It should be noted that I have absolutely no affiliation with FiiO. I'd like to thank FiiO for providing the sample for this review. This review reflects my personal experience with FiiO M11 PRO. Every opinion expressed is mine and I stand by it, the purpose of this review is to help those interested in FiiO M11 PRO find their next music companion. 
Product Link
You can always get FiiO M11 PRO from www.amazon.com here: https://www.amazon.com/FiiO-M11-Android-Lossless-Bluetooth/dp/B07XPTM5YS/
Packaging
First things first, let's get the packaging out of the way: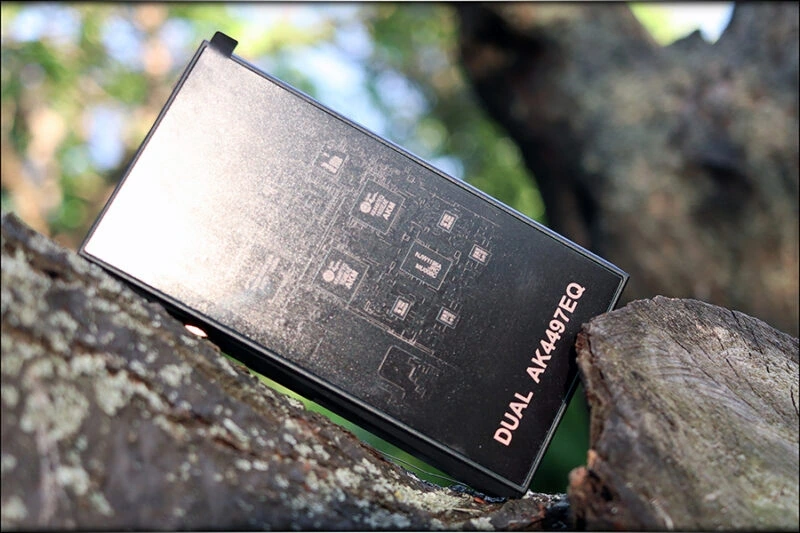 The package of M11 PRO is not that impressive, and I felt a bit disappointed at first, when I unboxed it. I mean, it arrived at the same time as FA9, and FA9 had a much larger and imposing package, where M11 PRO felt like a tiny box by comparison.  
M11 PRO comes with a Type-C USB cable, a Coaxial Cable, and manuals. This is a bit underwhelming at first, since it needs to be compared to something like iBasso DX220, but still ok for the price.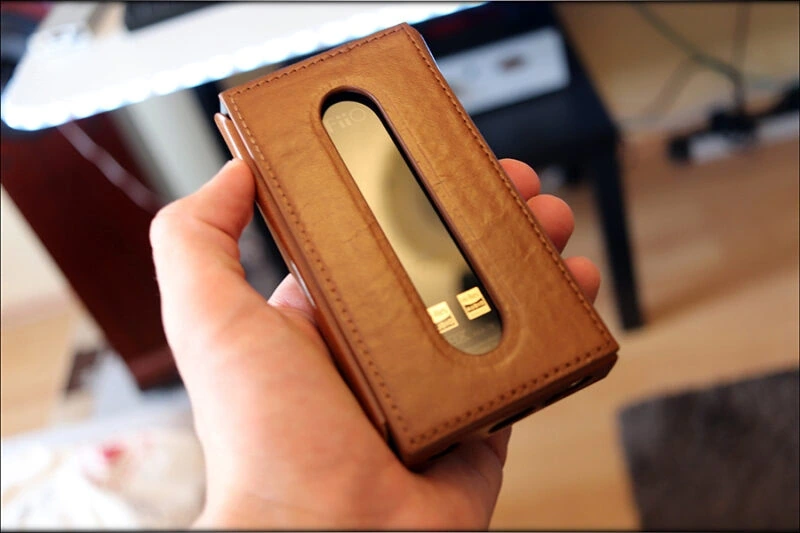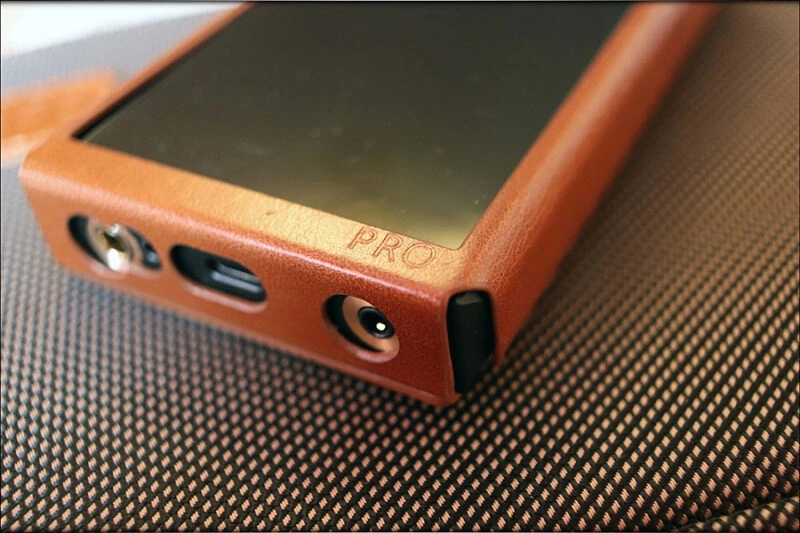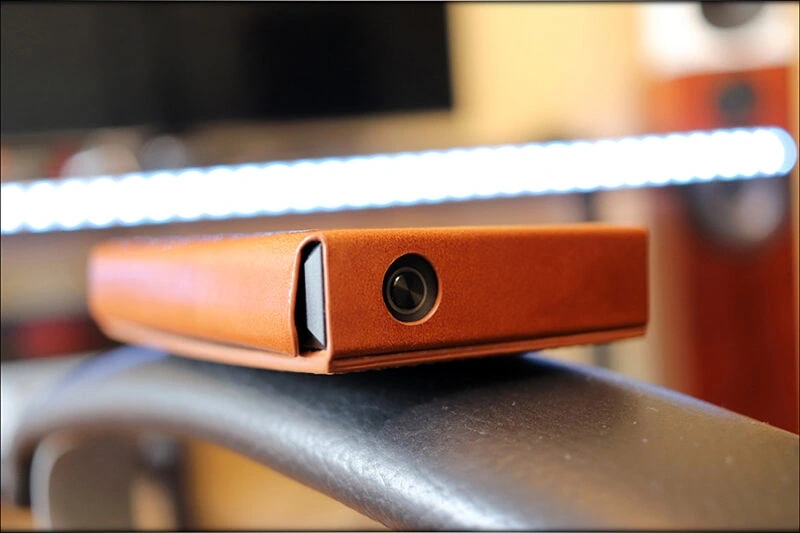 If you're looking for cases, ddHIFI makes some awesome ones, as the one I have managed to capture in this review, along with others which you can find here: https://www.amazon.com/DD-C-2019-Black-Protective-Organizer/dp/B082YLFJHB/
There's also one that is not official on www.amazon.com: https://www.amazon.com/BestforYou-Silicone-Protective-Player-Accessories/dp/B087M434M8/
Then, there's this one that I reviewed in video, and which people love: https://www.amazon.com/C-2020-Protective-Organizer-Amplifier-Earphones/dp/B08CZGP5PM/
Video Review
Build Quality/Aesthetics/Functionality
M11 PRO is quite nicely designed, and feels right at home when coming from the original M11. In fact, they look and feel so similar that I would have a hard time telling them apart, if not for some minor differences. 
The biggest differences are under the hood, where M11 PRO improved quite a bit, which resulted in M11 PRO being slightly larger and slightly heavier than M11. The entire Sonic part was changed, and M11 PRO supports one microSD card. 
M11 PRO relies on a 4370 mAh battery to provide the sound, and it has a somewhat shorter battery life than M11, thanks to the sound part being based on a THX Module, and the DAC being upgraded to an AK4497EQ, from the AK4493EQ found in the original M11.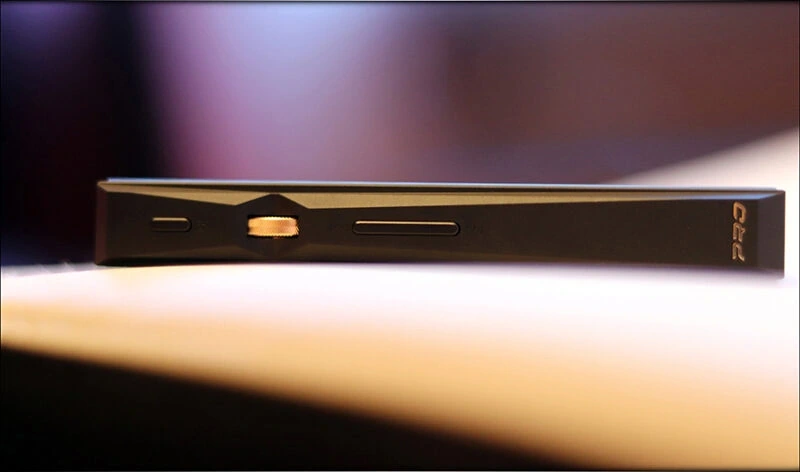 The Android system is pretty much the same, and it supports the same bluetooth codecs, including aptX HD, aptX and LDAC, and based on BT 4.2. In practice, the bluetooth signal is slightly better, and so is the Wifi Signal. 
The output power is pretty much the same as M11, and you won't hear a big difference in volume, but you will hear a huge sonic improvement sonically.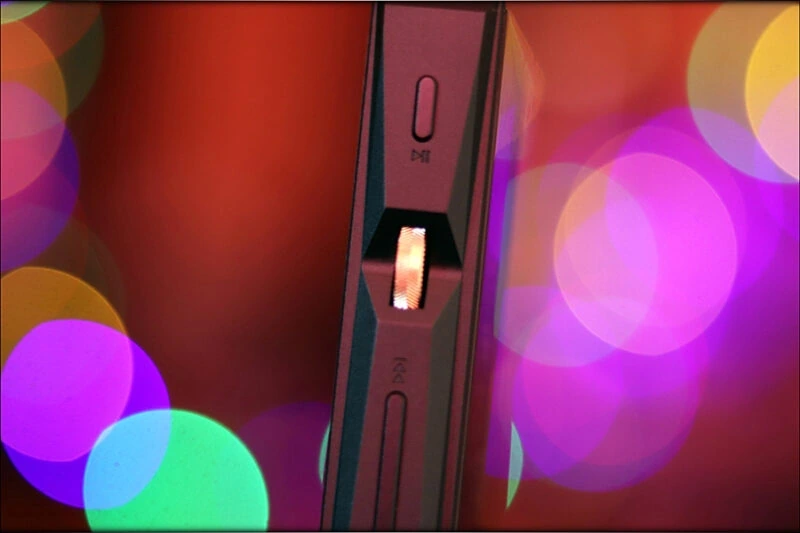 I would say that including just one microSD slot instead of two is a bit of a let down, but they increased the internal Memory to 64 GB with 52 GB available to the user, instead of the 32 GB with 25 GB available to the user. 
The output impedance is similar, and M11 PRO is also slightly prone to hiss, but much less than M11 was.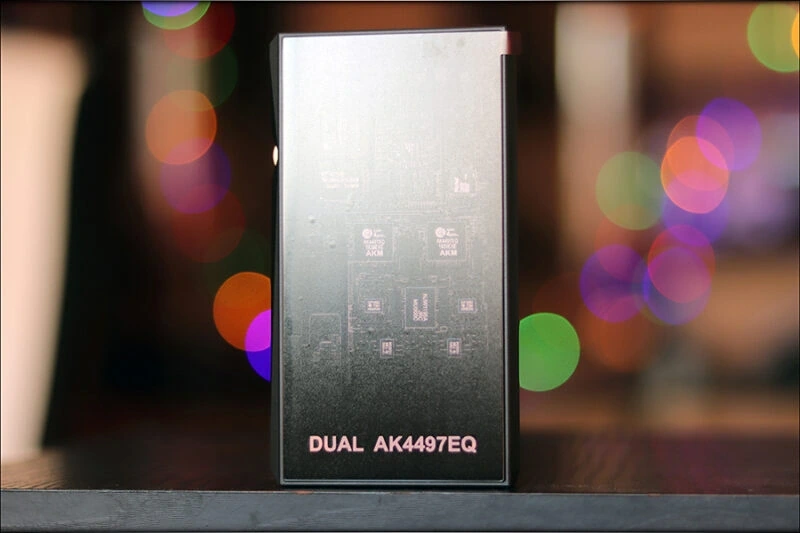 The display is vivid, bright, and vibrant, and comes with a full screen display protector applied from the factory. You will also notice the same design language, with the physical volume wheel, two headphone outputs at the bottom, Type-C USB Port, and power button at the top. 
We now have a pure music mode, which can give us a hassle-free experience, but I actually prefer sticking to the good old android mode, especially since M11 PRO has Google Play enabled if you download the latest updates. Physical playback buttons make it really easy to take it out and use it portably, and to enjoy it. 
Sound Quality
When analysing the sound of M11 PRO, I relied mostly on high-end IEMs and Headphones to see how far we can push it, and what it can do best. For this, the main pairings used during the sound quality testing have been Campfire Atlas, Dita Fidelity, Final Audio A8000, Rosson RAD-0, and HIFIMAN Deva. I also left M11 PRO running for a long while before doing the final tests, so that I can both make sure it is burned in, and that I am over the initial "wow" effect and first impressions I was getting from it.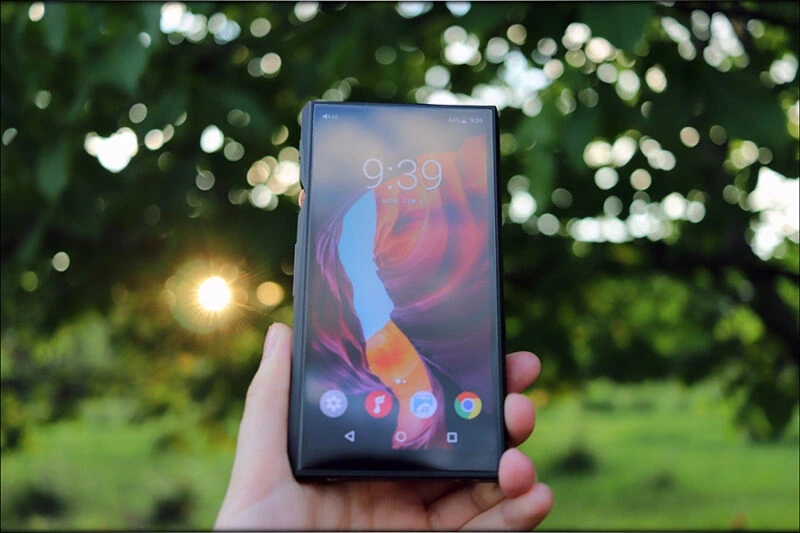 Since this part will be comparing M11 PRO to the original M11 quite a lot, please also take a look and refer my original review of the M11 to get an idea where things started from: https://www.audiophile-heaven.com/2020/02/the-partabile-fiio-m11-dap-player-review.html
The overall signature can be described as a total overhaul and improvement over the original M11. It is much more natural, with a larger soundstage, more holographic presentation, better details, a more punchy sound, and it still holds that slightly bright / slightly cold presentation. Especially noticeable is the slightly warmer midrange, and better bass presentation with better depth than the original M11. 
The bass is insanely low when it comes to its extension, and so is the overall speed. The original had a slightly rolled off bass by comparison, and that's something I didn't notice right away, but now that I have the two side by side, it is quite clear that the newer version has a much better bass presentation. The contrast between multiple bass lines is higher, and M11 PRO sounds like a true master of depth now. Even the mid bass has better substance and better control, with an upper bass / lower midrange that's more direct. Better bass can still be found on DAPs costing more, but for the ~650 USD price point, M11 PRO is the best I heard thus far.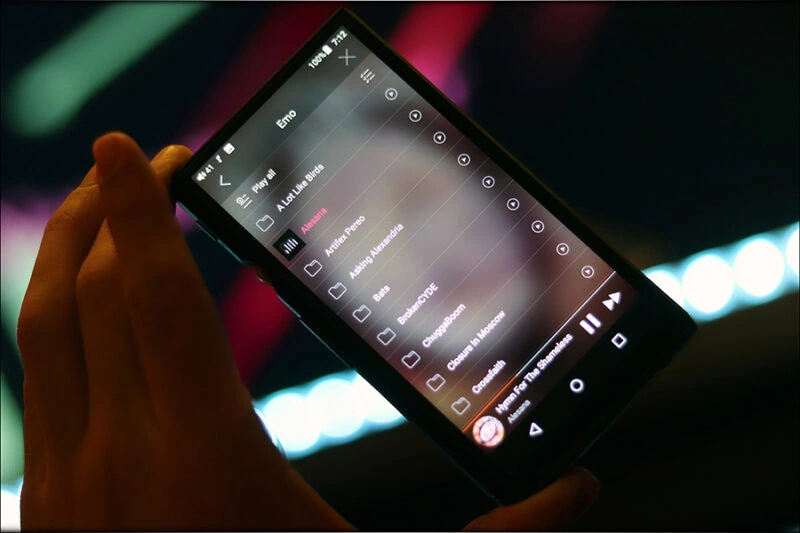 The midrange seems to have improved greatly too. The detail, the clarity, and even micro-detail is insane now. M11 was ok, the PRO is simply nice. M11 PRO has better dynamics and technical revealing abilities, which make it more engaging, and the background is blacker with less noise going on there. The midrange of M11 PRO can be slightly forward, especially in comparison to most other DAPs on the market, but the really large width makes the entire sound holographic. This affects the depth, and M11 PRO is not very deep in the soundstage. 
Despite having pretty much the same output impedance, the factor mainly responsible for hissing with sensitive IEMs, M11 PRO is almost dead silent with everything, even Campfire Atlas, where the original M11 was known to have a bit of hiss, and even I noted it having a bit of hiss. M11 PRO is still not perfectly silent, but the hiss levels are far below what I can distinguish while music is playing, even at very low volumes. It's nice to see a company improving so much when it comes to their hiss, especially since many music lovers who price their hearing like to tune their music very quiet, and need a black background to hear that music. 
The treble has better overall refinement and a slightly more splashy presentation than M11, which makes it sound much more open and natural. This being said, M11 PRO is still a bit too bright and too sparkly / splashy for those looking for the absolute reference. I don't necessarily pursue a pure treble response, but M11 PRO is really nice for me, sparkly, slightly splashy, so it is grain and harshness free are all things I like. This being said, M11 PRO can be a bit too much at times, and I loved it way more with natural and warmer sounding IEMs, like FiiO FA9, or headphones like Verum One, than very bright IEMs like Dita Fidelity, or Headphones like LSA HP-1. 
Comparisons
The main comparisons I want to make are with FiiO M11, iBasso DX 220, and Hiby R6. There are many other interesting competitors, like Opus #2 and DX220 MAX from iBasso, but those are the ones you guys asked me the most about.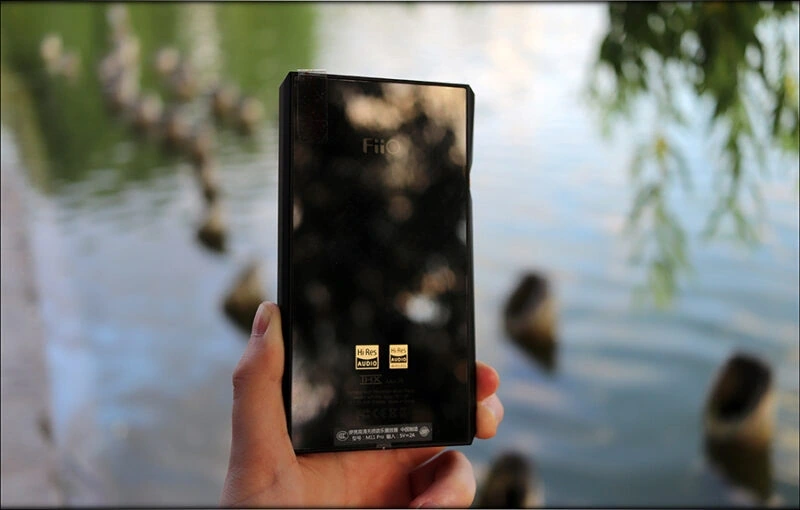 If you tend to favor a better listening volume, M11 PRO has higher volume than Sony 1Z, which is about five to six times as expensive. 
FiiO M11 PRO vs FiiO M11 (650 USD vs 420 USD) – The original M11 was great, it was fresh and awesome for the priced asked, but its sound was not for everyone. Some folks didn't like the roll-off in the bass, some folks wanted more treble, and some folks found it to be bright and a bit shrill, like I also noted in my review, and every other subsequent review where I mentioned it. M11 PRO is perfect, it is not shrill, it still has a bit of brightness, but has a somewhat forward midrange, which means excellent vocal presence. It also has a more natural midrange, and a more vivid sound with better detail. The whole THX module is working its magic, and I can safely say that if you can afford it, M11 PRO is an upgrade in every way possible, and you can totally rely on it for your fun and enjoyment. 
FiiO M11 PRO vs iBasso DX220 (650 USD vs 900 USD) – DX220 is a high-end flagship DAP, and will soon be replaced by DX300, which is the new magic stuff from iBasso. DX220 has a better overall CPU, DAC and technical part than M11 PRO, and generally should be compared to FiiO's M15, also being almost 30% more expensive. Where things start to get interesting are at the battery life, where M11 PRO has a better battery life than DX220. The sound is more mature for DX220, with a more natural midrange, blacker background, and more dynamics, but it is more holographic, wider, and more sparkly for M11 PRO.
You can fine tune DX220 with AMP module updates, but you can also tune M11 PRO with EQ if you want to better match it with your IEMs / Headphones. If you don't mind the lower battery, DX220 could generally be a worthwhile upgrade, but if you want to save some money, and if you don't want to hassle with subsequent AMP updates, M11 PRO is a really good choice, especially if you're more of a beginner. DX220 needs a bit more time to get used to, where M11 PRO should feel right at home for any novice looking for a really solid midrange DAP. 
FiiO M11 PRO vs Hiby R6 (650 USD vs 600 USD) – Hiby R6 will soon ger replaced with the new and flashy R6 2020, which is even more modern, but it still baffles me that R6 the original is still as quick as most newly released DAPs, despite its age. R6 has an amazing battery life, combined with excellent driving power, and is very fluid in the OS, but it has a lot of hissing in the background, so if you plan on using it with IEMs, you should reconsider. M11 PRO feels more modern, but also more edgy in the build, with more controls. R6 sounds a bit grainy by comparison, and M11 PRO sounds more fluid, with better overall width to its stage, more dynamics, a more forward midrange. 
Pairing 
M11 PRO works great with a wide variety of IEMs, Headphones and even TWS, now that it has LDAC and aptX HD, so it has been a bit of a challenge to pick some "best" to pair it with.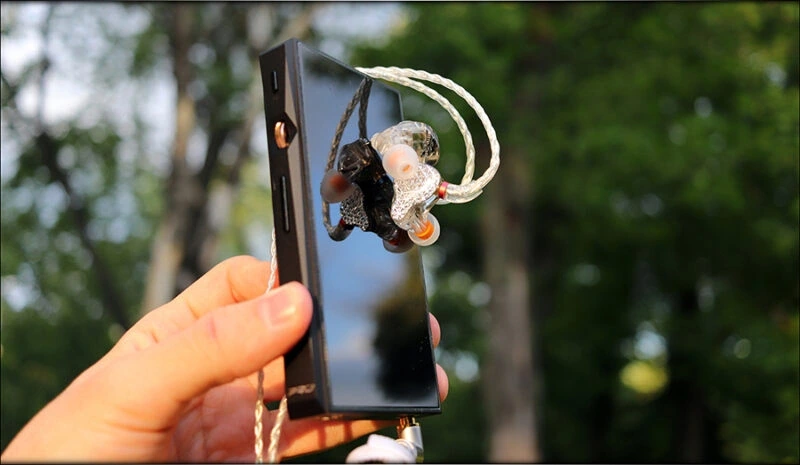 This being said, based on your requests and mails, I went with iBasso AM05, FiiO FA9, and Meze RAI Penta. I think that there are many others that it pairs nicely with, like Campfire Atlas, Dita Fidelity, and even some obscure headphones, like MAS X5h, but all in all the ones above have been the most popular pairings and the ones you guys asked me the most about. 
FiiO M11 PRO + Meze Rai Penta (650 USD + 1100 USD) – Rai Penta shows a huge stage and a natural midrange with the M11 PRO. It also shows excellent overall detail and clarity, paired with a holographic presentation. Even with this pairing, the focus is the midrange, and you can't get beyond the beautiful middy presentation of Rai Penta, M11 PRO complimenting it with dynamics, punch and an emotional presentation. 
FiiO M11 PRO + FiiO FA9 (650 USD + 500 USD) – FA9 is actually the IEM I listened to the most with M11 PRO, and it was beautiful. In the configuration it came in, it was a beautiful V-Shaped signature with a slightly smooth treble, a very dynamic and detailed sound, and with a lot of dynamics. The stage is wide and the entire presentation is quite engaging, with both rock, metal, but also EDM. 
FiiO M11 PRO + iBasso AM05 (650 USD + 300 USD) – AM05 has a more ethereal presentation, with less focus on the midrange, and more on the fluidity of the sound, and the sparkly treble, M11 PRO showing once again its mastery by giving AM05 a beautifully extended treble, a lot of sparkle, but also a fluid midrange, fluid bass, and a huge soundstage. The pairing works beautiful with Jazz, Classical and slower music, easily revealing emotion in music. 
Value and Conclusion
The price of M11 PRO is quite a bit higher than the original M11, but it makes it obsolete. M11 PRO improved in every way possible, except for the microSD slot, since it now supports only one microSD slot. Everything else improved, and to the point where M11 PRO is indeed better than most midrange DAPs, which are priced similarly, and unless you're ready to pay at least 900 USD, so almost 30% more, it is almost safely said the best you can get. It is not quite as good of a value as M3 PRO, or BTR5, but it has better value than most high-end or summit-fi DAPs like Opus #2, Sony 1Z, or FiiO's own M15.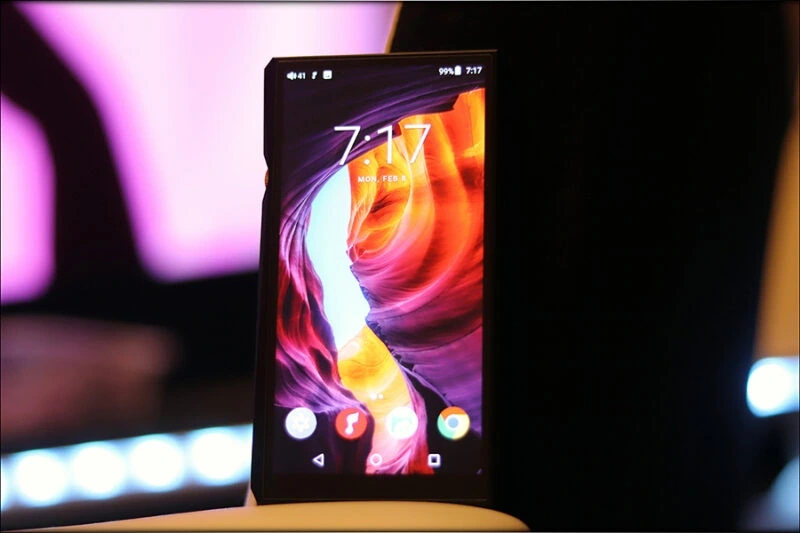 The package of M11 PRO is quite nice, and you can make it nicer by adding one of those ddHIFI Cases if you need a case, but don't worry, it already comes screen protectors applied, and comes with all the cables you may need. Chinese producers include a small microSD card with their entry-level DAPs, like the Surfans F20, but FiiO has a 64 GB internal memory capacity for M11 PRO, along with a microSD slot.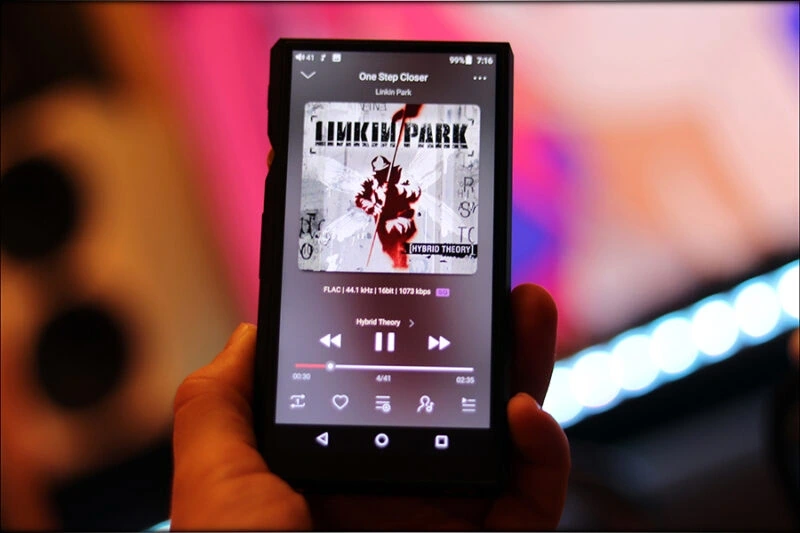 The construction of M11 PRO is solid, fully metallic, and it has hardware playback buttons. It also has a 4.4mm balanced output, a 3.5mm single ended output, and a type-c port, making it great in terms of connectivity. With aptX, LDAC, and even aptX HD, it is as well equipped as the best midrange DAP should be. 
The sound is slightly bright, open, wide, and punchy, with excellent dynamics and a pretty black background. Very versatile, easy to pair with most portables, and with good overall contrast, the sound of M11 PRO makes me want to add it to Audiophile-Heaven's Hall Of Fame. 
In fact, I'll go and add it now, and replace the original M11, since it does have everything the original had, but is now better. Even if we consider the lack of a second microSD slot, it handles having just one microSD slot better. While the original did make some trouble for some users, the PRO version is safe and stable.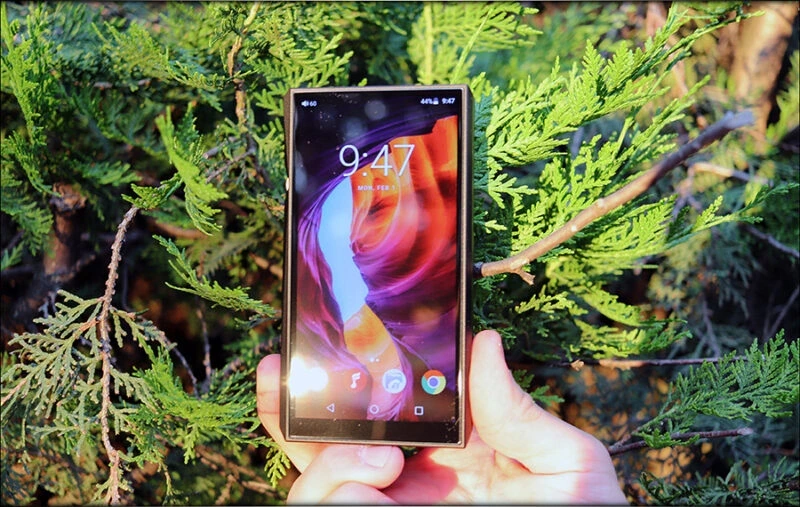 At the end of today's review, if you're looking for one of the best DAPs ever designed, if you want a 4.4mm output, if you want a punchy, dynamic, vivid sound, and the outstanding support of FiiO, their software, and their solid hardware, FiiO M11 PRO makes a great choice and is one of the best DAPs I can recommend you for 650 USD. 
Product Link
You can always get FiiO M11 PRO from www.amazon.com here: https://www.amazon.com/FiiO-M11-Android-Lossless-Bluetooth/dp/B07XPTM5YS/
---
---
--- Please remember to stay safe, and always have fun while listening to music!---
 - If you have a dime to spare, and donate, to help us with electricity and work expenses, it would make my day much brighter, as it would help me improve things around the website and increase the frequency of my posts - 
---
Full Playlist used for this review
We listened to more songs than those named in this playlist, but those are excellent for identifying a sonic signature.  PRaT, Texturization, Detail, Resolution, Dynamics, Impact, and overall tonality are all revealed by those songs. We recommend trying most of the songs from this playlist, especially if you're searching for new music!
https://www.youtube.com/playlist?list=PL_cjBXGmwSHSdGcwuc_bKbBDGHL4QvYBu
--- Contact Us ---






---
---