Fir Audio VxV IEMs – Flagship IEM Hits Luckiest Notes
Fir Audio VxV or 5×5 is a high-end IEM priced at 999 USD, and with five drivers per ear, a full bodied presentation and a special ATOM pressure venting system. Given their price point, they will be compared with Campfire Ara (1300 USD), Unique Melody MEST MKii (1500 USD), Audeze Euclid (1300 USD), iBasso IT07 (900 USD), and Lime Ears Aether R (1400 USD). I will also be including pairings with iBasso DX240 running AMP8 MK2 Module (950 USD), Dethonray DTR1+ Prelude DAP (1000 USD), and Astell & Kern SE180 (1500 USD).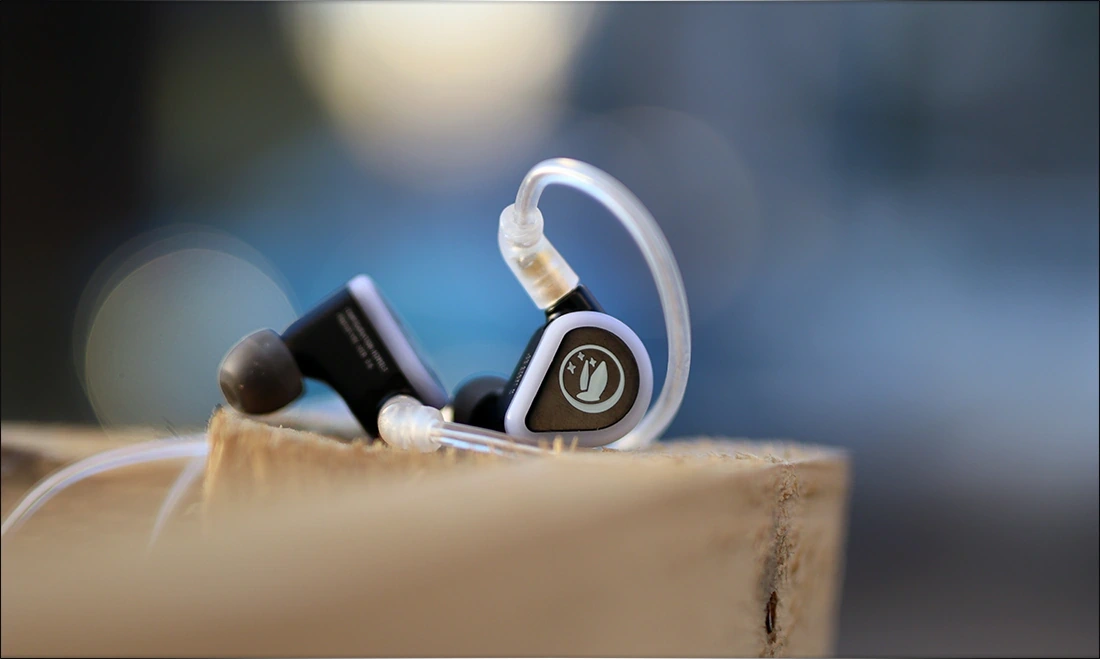 Introduction
Fir Audio is a company from the USA, focused on creating both Custom and Universal In-ear Monitors or IEMs. The IEM we are reviewing today, 5×5 or VxV, is available in both Custom and Universal variants, and it features some of the company's best technologies, including 5 drivers for each ear. A bug thanks today goes to Project Perfection PTE LTD from Singapore, who are the sellers of VxV in Singapore, and one of the most important distributors of those IEMs. They are also official distributors for Dita Audio, and if you read my review of Fealty and Fidelity, you probably know that both made it to Audiophile-Heaven's Hall Of Fame, so it will be interesting to see whether Fir Audio VxV will do as well. 
It should be noted that I have absolutely no affiliation with Fir Audio, I am not receiving any incentive for this review or to sweeten things out. I'd like to thank Project Perfection PTE LTD for providing the sample for this review. Every opinion expressed is mine and I stand by it. The purpose of this review is to help those interested in Fir Audio VxV Universal IEMs find their next music companion. 
Product Link
You can grab one from www.amazon.com here: https://amzn.to/3MNAVF9
If you're in the UK, you can grab one from www.amazon.co.uk here: https://amzn.to/3MJMrS5
And if you're from Europe, you can grab one from www.amazon.de here: https://amzn.to/3wck2hk
Official Link: https://pp-distribution.com/collections/fir-uiem
Packaging
First things first, let's get the packaging out of the way: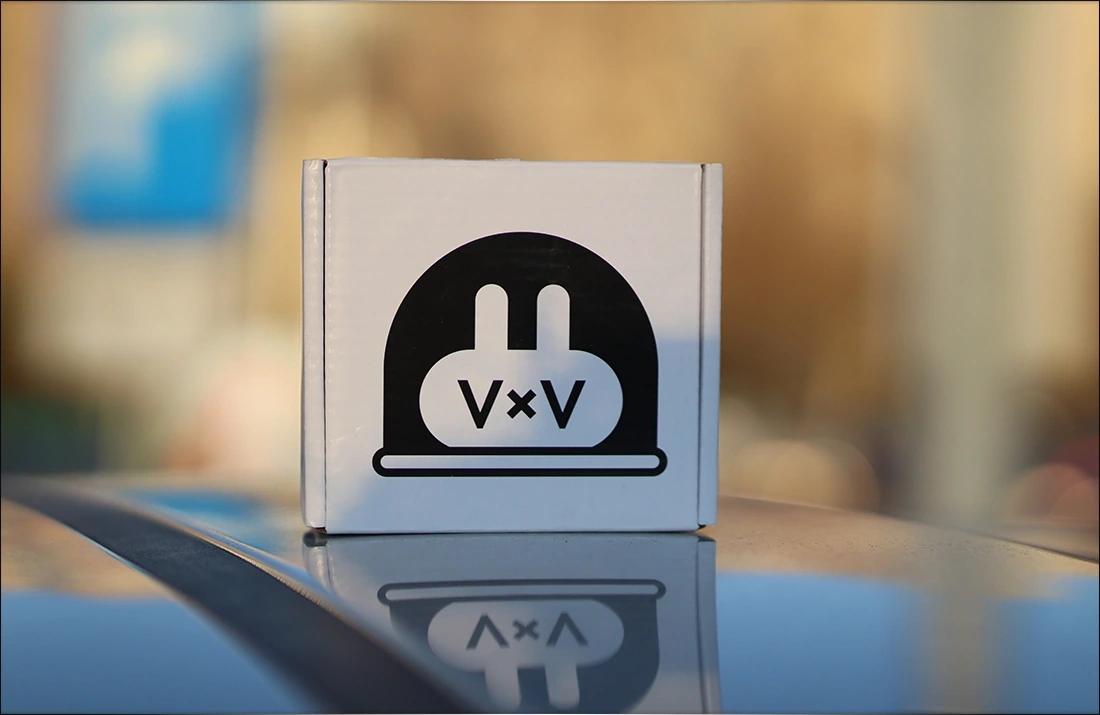 The package of VxV is the smallest, most compact I've seen for an IEM at this date, and they barely have a package, coming in a very tiny cardboard box, where you can find the carrying case, inside of which you will find VxV, their cable, and a selection of tips, plus a cleaning tool. The presentation is made to be space effective, and this is actually something possible, because it helps save our planet and create less waste compared to less efficient solutions. 
Features
1x Dynamic Driver

2x Mid-driver Balanced Armature

1x High-driver Balanced Armature

1x Ultra-high Driver Balanced Armature

MMCX connectors

2.5mm TRRS balanced connector -or-

3.5mm TRS 3-pole connector

Chassis: Hybrid 6000 aluminum and DuPont ® engineering plastic.

SPECIFICATIONS

16 ohm

20-20Khz
Build Quality/Aesthetics/Fit/Comfort
Technically speaking, 5 x 5 or V x V is an interesting IEM with dive drivers per each ear, and with a very fair purpose in mind – to sound good with everyday music and everything that is played through them. The company names this the EDC or Every Day Carry, and they tout the  VxV as having a welcoming sound. The physical build of VxV is excellent, and they are made of solid Hybrid 6000 Aluminum and DuPont Engineering Plastic.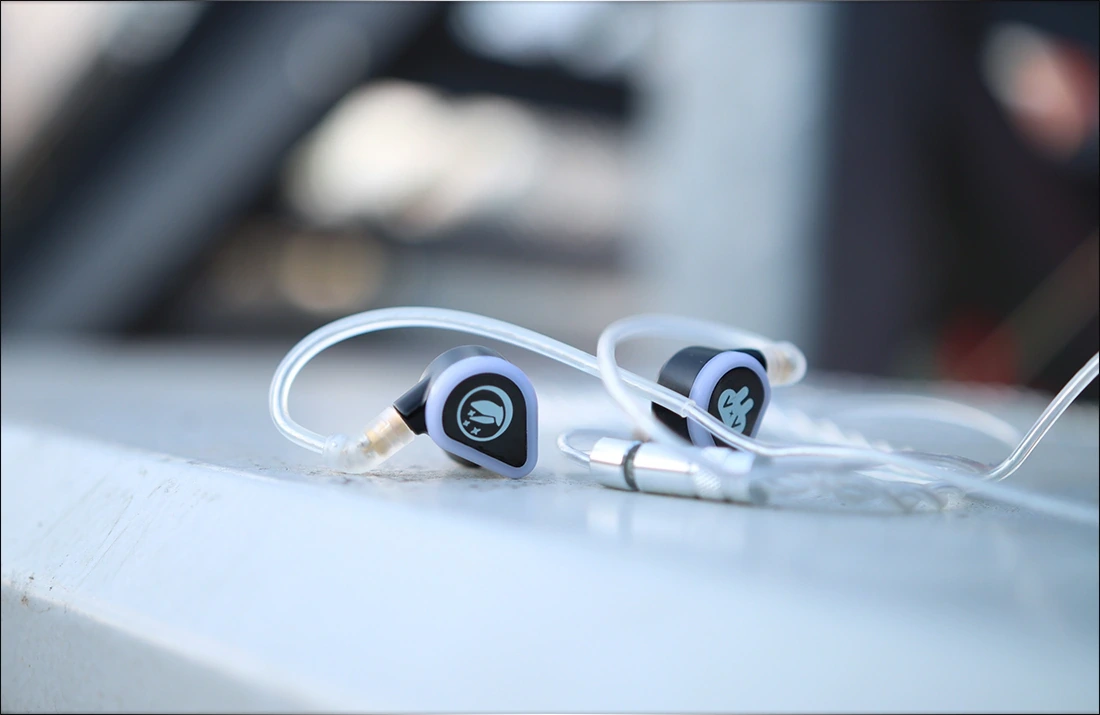 Fir Audio is actually one of those big guys who develop new technology and implement new ways of creating IEMs rather than just repeating and purchasing just the drivers from the producers, and they implemented the DAA Sound Reactor technology inside of 5 x 5 as well. They also implemented the ATOM pressure system, and the Tactile Bass Technology in 5×5. The company promises that VxV is made in small batches, to ensure the highest of quality controls, and as someone who just purchased and had to return multiple TVs due to poor quality control, I really appreciate that we can have those nice things as audiophiles, good quality control, and good build quality for our products. 
The Dynamic driver takes care of the bass, with two mid Balanced Armatures, One High Balanced Armature, and One Ultra High Balanced Armature. The cable for today's sample is the balanced version, with a 2.5mm connector, and Fir Audio has an alternative that is single ended, with a 3.5mm connector. 
The ATOM Venting system is basically a pressure relief system that helps equalize the pressure between the ear canal, the IEM driver and outside pressure, to reduce listener fatigue and reduce hearing loss from wearing IEMs. I can say that it works well, and there is ventilation flex or driver flex with VxV. 
The Tactile Bass Technology is the kind of tech that helps conduct the low notes through the entire IEM shell, using it as a Transducer, having a unique coupling between the IEM shell and the Bass Dynamic Driver. This is borrowed from the flagship M-Series from Fir Audio. We also have the DAA Sound Reactor technology inside of VxV, which is basically a special way of arranging the drivers in a tubeless configuration, with the dynamic driver pushed to be in physical contact with the IEM chassis / shell.
Subjectively, VxV is comfortable, has no round edges, and it is the kind of IEM I can see myself using for many hours in a row without wearing fatigue. The ultra low impedance of 16 OHMs tends to leave the VxV prone to some hissing, especially if you're connecting them to noisier sources like FiiO M11, or Hiby R6, but things are super ok with Lotoo PAW6000, and Astell & Kern SE180. With no driver flex, no microphonic noise, and an excellent comfort, VxV is the kind of IEM that makes wearing IEMs a pleasure, and I can fully recommend them for both their comfort and construction quality.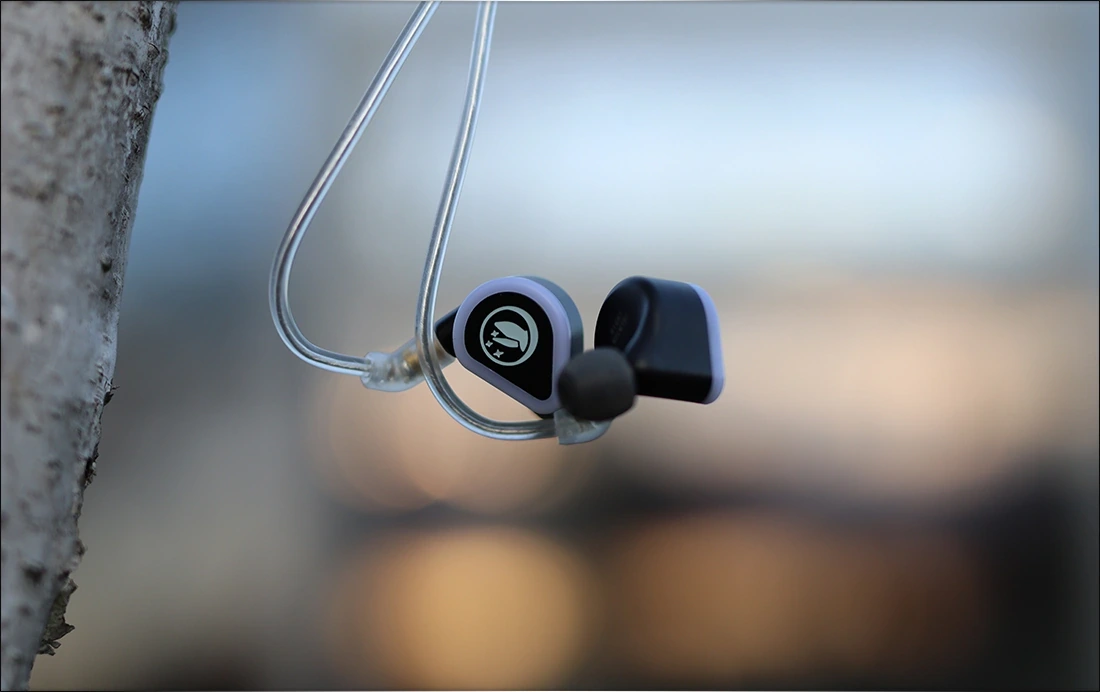 Even with quiet music playing, it is impossible to hear my girlfriend screaming at me from 2 meters away, as we're both working, so VxV is great at passive noise isolation. It also has very little leakage, and most people won't hear what you're listening to. Sadly I wasn't able to test the latest cables I had in for review, as the MMCX connectors mean no 2-Pin cables, but I may want to look into some high end cables for VxV. 
Sound Quality
Fir Audio VxV is the kind of IEM that sounds great with all sources, as long as they don't have a high output impedance, but for the sonics part of today's review, I've been using VxV with high-end sources, in hopes to find the best performance possible for VxV and to give them the best chance I could. The main pairings I went for are with Astell & Kern SE180, iBasso DX300, and Lotoo PAW6000, but also with portable DAC/AMPs such as Palab M1 Mini, Cyrus One Cast, and unique music players such as Dethonray DTR1+. I also allowed a burn-in time of about 100 hours for VxV, which I do for all IEMs, so that burn-in believers and non believers can both be at peace, VxV having had its chance to shine and change their signature as much as they're likely to do. One thing that I noticed is that if you're using the balanced cable variant, you're likely to experience a good overall sound, and you won't need to upgrade the cable, but if you went for the single ended variant, and your music player / source has balanced outputs, you're best upgrading your cables, VxV getting more energetic and engaging with cables like Effect Audio EVO 1 and Plussound Copper+.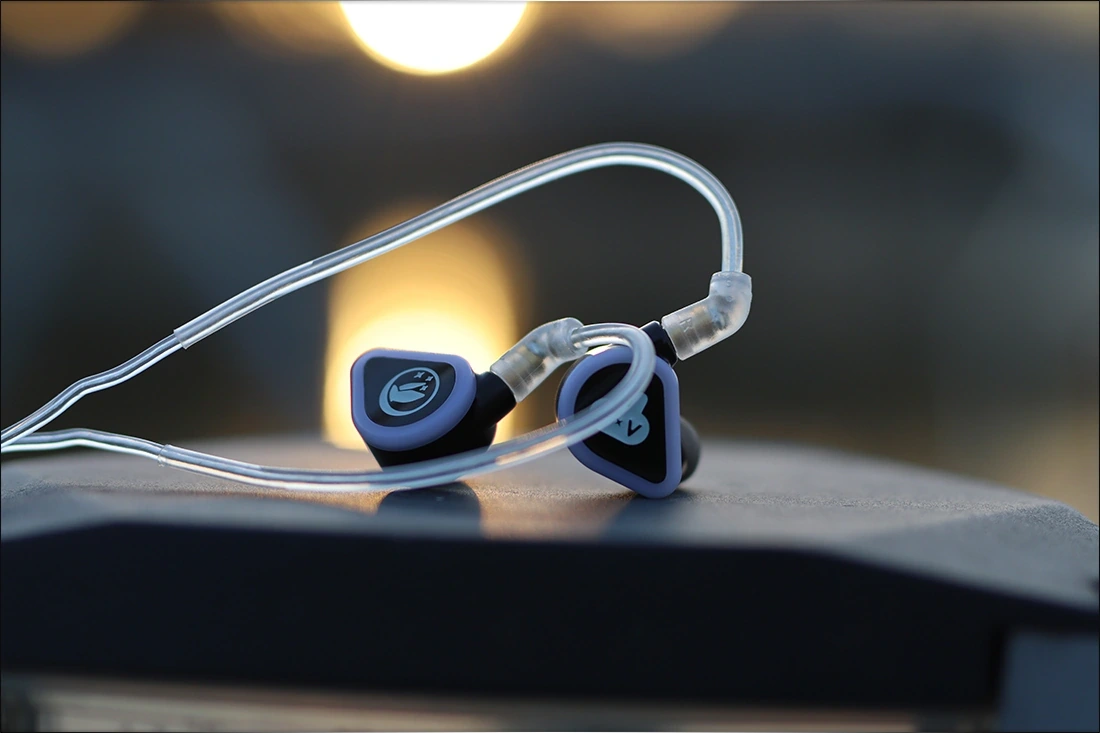 The overall tuning of VxV can be described as perfectly natural, sweet, well separated, with a full, deep and natural bass, natural tonality, with beautiful female voicing, as well as natural, deep and smooth male voicing. VxV is unique because it really manages to feel the most transparent, all while sounding deep and natural, smooth and impactful. Most transparent sounding IEMs and Headphones tend to be brighter, and have less bass quantity, as well as sub bass, where the bottom extension of VxV is superb. In fact, they also have a superb treble extension, and a lot of air, enough so that if you're listening to brighter tuned EDM and Dubstep, you will hear all the sparkles and the micro details presented there with no misses. 
The bass of VxV is deep, rounded and full, with excellent reach as low as 20 Hz, and a lot of energy for the entire bass body. VxV is excellent at present music with good impact, deep and full, with no cutout on the substance for instruments, and a delightful, lush tuning for all instruments. The best part of their sonic presentation is the way the bass can keep up with any song, but won't become too quick or dry even if the song is slow, so Jazz and Classical has all the elementary building blocks in the lows for instruments to sound correct and accurate, while EDM, Dubstep and Metal music sounds quick, delivers outstanding impact and everything just seems to sound natural. The company tried to make an IEM that sounds as natural as it is humanly possible, and this is exactly what they managed to do with VxV, the low end having just the right parameters to sound spot on. The slower and smoother the original music is, so the more it leans towards Jazz and Slow Pop, the more satisfying and sweeter VxV sounds, as it provides the kind of Chugg impact for Deathcore, leaving natural trails after bass notes in Metal music. This natural decay is perfect if you're looking for impact and explosion, but can feel like the note decay is long if you enjoy Infant Annihilator on a daily basis.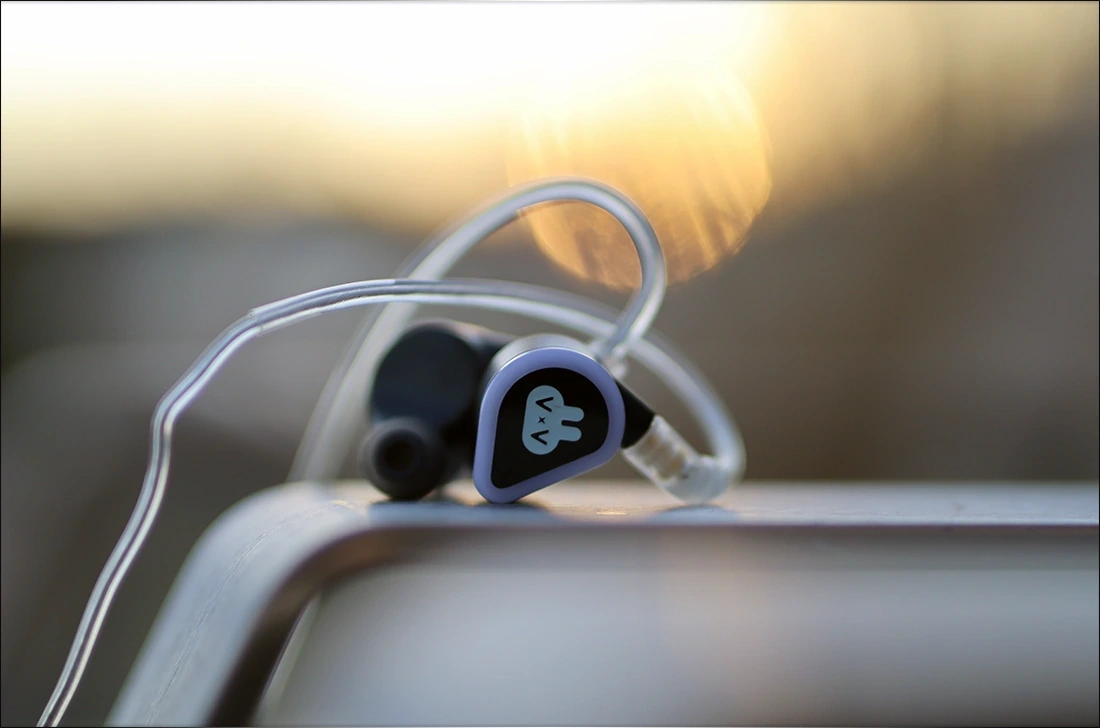 The midrange of VxV is also a full and deep experience, with excellent layering and a natural soundstage, in both width and depth. I am willing to go as far as saying that VxV presents music very holographic, sphere-like, with sounds coming from literally any area and angle, within a natural boundary around the listener. VxV is the kind of IEM that will showcase female voices as well as male voices, having the right amount of smoothness and fluidity to give artists like Mori Calliope, Jill Tracy and even Pop singers like Kesha a sweet and fun tuning, pleasing for listening. VxV is also capable of properly rendering screams and complicated voices such as those of John Mess from Dance Gavin Dance, or Alesana and Asking Alexandria. Something you won't see me saying often, but VxV has a really pleasing presentation for dialogue as well, as the natural presentation doesn't recess the midrange much, so you hear a really natural voicing, which can make movie watching and gaming with VxV considerably more pleasing than I expected them to be. You could call VxV one of the most musical IEMs created to date and tell no lie there. 
The treble of VxV is actually fun to hear, because you'd imagine them being too smooth or rolled off, at least when you hear "natural presentation" but that ain't the case at all, and they provide a really nice resolution, micro and macro detail, as their sound is very focused and sparkly. They have a good extension as high as about 16kHz-17kHz, having a natural amount of treble, as well as a natural texture and treble presentation. This means that you're unlikely to be bothered by the treble or fatigued by it, but you'll notice sparkles in songs where the artist intended the highs to be easily audible. All in all, VxV is fun, engaging and plenty enjoyable, being the kind of IEM that you can easily listen to on an everyday basis without ever growing bored or growing tired of. I can't emphasize this enough, but if it is refreshing to see and hear an IEM done for pure enjoyment, without a particular focus on a coloration, and made to be enjoyable in all possible scenarios, VxV being the cup of tea you'd enjoy both with your fancy friends, best friend, and alone, truly a versatile master of all. 
Comparisons 
Fir Audio VxV vs iBasso IT07 (999 USD vs 900 USD) – We also have a good comparison with IT07, an IEM that's made to be as clean, clear and detailed as possible, with the least compromise. iBasso is a master of live and alive tunings, and they generally manage to make interesting music players, but their IEMS always had a specific tuning, that's light, clean and slightly ethereal (AM05 and IT04 being good examples for it). IT07 is much bolder, heavier sounding, with a really natural tuning, and it is similar in many ways to VxV, including comfort, but I found VxV to have slightly higher resolution, focusing slightly more on detail, and also managing to reproduce certain male voices, like deep baritones, slightly more accurate compared to how they would sound in real life. I also found VxV to be more credible when it comes to its soundstage, although to be fair both IT07 and VxV have a similar stage, and a similar instrument separation to begin with. IT07 can be thicker, and also slightly more hot in the treble, which can mean a more engaging sound, where we know from the sound quality part of the review that VxV is as natural and as comfortably sounding as it is possible, all while having the highest amount of details possible. 
Fir Audio VxV vs Lime Ears Aether R (999 USD vs 1400 USD) – Aether R is the kind of IEM you start listening to, and never stop. This is a characteristic I found true about VxV as well, and you're likely to insert both in your ears and forget how time flies, because both are tuned for enjoyment, and both are comfortable. I found VxV to be slightly smaller and more ergonomic than Aether R, but it doesn't have any switches and ways to tune it, like Aether R has. I also found VxV to be more natural in the midrange, with a more natural bass and treble, where Aether R has certain colorations to its sound, as I presented in my full written review of it. Most listeners will find that VxV sounds excellent out of the box, with their default cable, and with pretty much all sources, where Aether R is slightly more dependent on good tips, a good source, an upgraded cable, and requires more time to get adjusted to. Somehow, Fir Audio managed to really achieve their promised perfectly natural sound with their VxV and this is truly a sight to behold for a music lover who always notices all the minor imperfections in the midrange of all IEMs. Aether R will have a slightly bolder bottom end, a slightly less upper midrange enhancement, and slightly less treble extension, where VxV will have a sound that you can really call natural and transparent. 
Fir Audio VxV vs Audeze Euclid (999 USD vs 1300 USD) – Euclid is an IEM that many love, but it is a very neutral and fair IEM, it will present music exactly as it was recorded, mistakes and bad parts included. VxV is the perfect alternative, because both IEMs have excellent build quality, and similar comfort, with Euclid actually being slightly larger. The overall sonics are very different, with Euclid being extremely neutral, clean, clear and crisp, with a very resolute and honest sound that will highlight every single little detail and nuance in music, while VxV is much more natural, considerably less fatiguing and less bright, smoother and generally presents music closer to a real life tonality, where the neutrality of Euclid implies that it is a bit brighter. They are both source dependent, but you could get away with a lower quality music player with VxV, and a FiiO M11 PRO could do just fine, while with Euclid, they reveal the source quality as well, so music players such as iBasso DX300, DX240, Astell & Kern SE180 and Astell&Kern SP2000T are much better sources for Euclid, increasing the initial cost for the best performance. VxV is also slightly more beginner friendly, and more user graphic friendly, compared to Euclid that has a serious and high-end approach. 
Fir Audio VxV vs Unique Melody MEST MK2 (999 USD vs 1500 USD) – Unique Melody really knows how to deliver performance and price / performance, since their 3D Terminator IEMS are some of the best selling IEMs ever created, but VxV and MEST MK2 are closer to each other, for comparisons. The general comfort is slightly better on VxV, especially as they are smaller with almost 30%, compared to MEST MK2. The fit is considerably more important on MEST MK2, and they work best with Azla Xelastec tips, where VxV are less sensitive to tip rolling (no IEM will be zero sensitive to tips type and quality, but some are really sensitive to tips quality). The overall presentation is considerably more V-Shaped on Mest MK2, where it has a fuller, more midrange forward kind of sound on VxV. I actually think this is one of those situations where I would generally grab MEST MK2 for rock and metal, but VxV is more versatile, especially when the music was not recorded very well. MEST MK2 tends to apply their sonic signature to music a bit more, where VxV tends to color sound less. MEST MK2 has more sub bass and more treble, where VxV has a fuller sound, less 
Fir Audio VxV vs Campfire Ara (999 USD vs 1300 USD) – The price difference between Ara and VxV is somewhat significant by the point we review their comparison, as ara is about 40% more pricey than VxV. The comfort is great on both, and both are really nicely made, with good build quality, but the default cable on VxV is slightly better than that Campfire uses by default with their IEMS (especially as Fir Audio makes Balanced cables an option). The overall sonics are more natural on VxV, with a more versatile, fuller, and more warm presentation. Ara tends to draw more details from music, but it can end up being slightly more fatiguing, especially if you're sensitive to treble sparkle and strong top end. The bass is comparable between them, VxV has a somewhat slower bass note presentation, where Ara tends to be quicker, but has more sub bass quantity, less mid bass. VxV has a more forward midrange, with more emphasis on a perfect tonality, and fullness of voices, where Ara tends to present details more fiercely, the same way Dita Fidelity does, VxV having more of Dita Fealty DNA in their sonic presentation. The treble is stronger, more resolving and also potentially more fatiguing on Ara, where VxV goes with a really natural, clean and safe treble that's versatile and which I can enjoy regardless of how tired I am. 
Pairings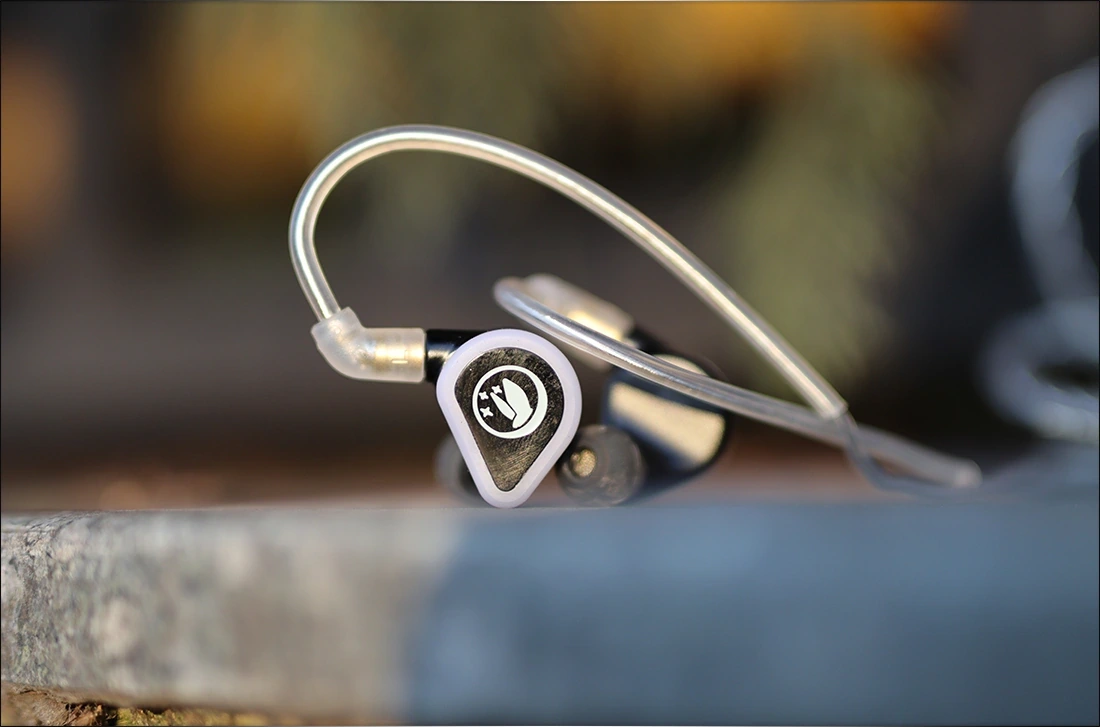 Fir Audio VxV + Detonray DTR1+ Prelude (999 USD vs 1000 USD) – It always seems like DTR1+ does something to IEMS, because it seems to have some kind of adaptive output impedance, always changing its signature depending on what it is being paired with. VxV is one of those IEMs that sounds really engaging, dynamic and punchy, but also really colorful with DTR1+. Somehow, they tend to be natural and well balanced with most sources, but DTR1+ brings the most sparkle, most dynamics and overall color in the sound of VxV, giving them a really detailed, clean, yet active and peppy sound. 
Fir Audio VxV + Astell & Kern SE180 (999 USD vs 1500 USD) – SE180 brings a sweeter, fuller sound to VxV, making them really smooth in the treble, yet interesting and engaging. You mainly explore your main music library with SE180, but I found that this is what I prefer to do with most DAPs, as Streaming services never have all of my hipster bands, so once I got a microSD full of music, SE180 is the perfect source to drive the VxV. The background is especially silent, and SE180 is one of the most silent sources you can find on the market, plus one of the fullest, deepest and most impactful ones. 
Fir Audio VxV + iBasso DX240 + AMP8MK2 (999 USD vs 950 USD) – This is one of my favorite sources, because the sound is simply sublime. iBasso really knows how to make beautiful sounds out of really normal looking players, and DX240 is one of the best examples of iBasso's finest craftwork. I like the overall dynamics, engagement and the punchiness of this pairing. The midrange in particular is slightly more colorful and sweeter than with most pairings, giving VxV a really well rounded and dynamic presentation. DX240, especially with AMP8 MK2 has one of the best dynamics you can find in a portable music player. 
Value and Conclusion
The value of Fir Audio VxV is actually pretty great, and they have a pretty solid position in today's market, despite the diminutive package, and the sparse accessories they come with. The company is the kind of company that will focus considerably more on providing the actual sonic performance to back their products, rather than impressing with their package, so I'm happy to say that for their price, VxV sounds pretty good, natural, and achieve exactly the purpose that Fir Audio set for them. 
The sonic performance, excellent build quality, along with Project Perfection PTE LTD from Singapore's support are so nice that I am going to add Fir Audio VxV to Audiophile-Heaven's Hall Of Fame as the best IEM to purchase if you want a really versatile take on the audiophile hobby, and something to sound beautiful regardless of the music, mastering quality, or other conditions, as VxV is invariably enjoyable with all music styles.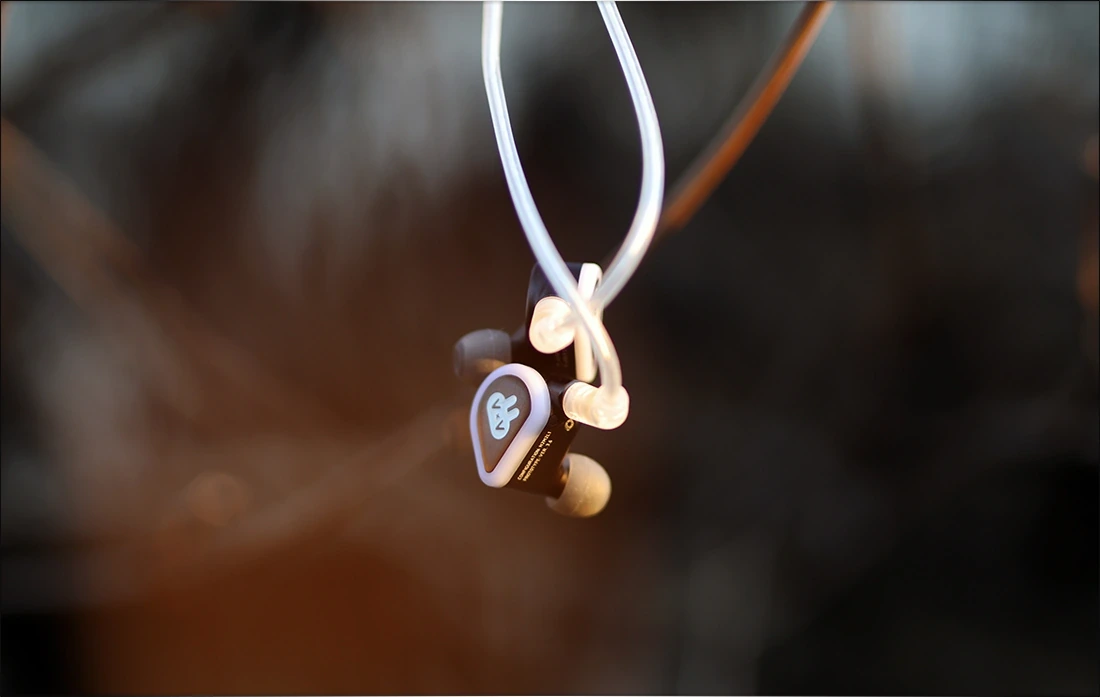 At the end of the day, if you're looking for one of the most versatile IEMs ever designed, with a really comfortable fit, high quality chassis and driver technology, support well by the producing company, and sporting unique tech for their sound, Fir Audio VxV is going to spend a lot of time with you, and find a place in your heart, as one of the most natural sounding IEMs ever creating. 
Product Link
You can grab one from www.amazon.com here: https://amzn.to/3MNAVF9
If you're in the UK, you can grab one from www.amazon.co.uk here: https://amzn.to/3MJMrS5
And if you're from Europe, you can grab one from www.amazon.de here: https://amzn.to/3wck2hk
Official Link: https://pp-distribution.com/collections/fir-uiem
---
---
--- Please remember to stay safe, and always have fun while listening to music!---
 - If you have a dime to spare, and donate, to help us with electricity and work expenses, it would make my day much brighter, as it would help me improve things around the website and increase the frequency of my posts - 
---
Full Playlist used for this review
We listened to more songs than those named in this playlist, but those are excellent for identifying a sonic signature.  PRaT, Texturization, Detail, Resolution, Dynamics, Impact, and overall tonality are all revealed by those songs. We recommend trying most of the songs from this playlist, especially if you're searching for new music!
https://www.youtube.com/playlist?list=PL_cjBXGmwSHSdGcwuc_bKbBDGHL4QvYBu
--- Contact Us ---






---
---