Refined Masterpiece – iBasso DX300 Music Player
iBasso DX300 is iBasso's flagship in 2021, and it is priced at 1200 USD. It comes with 4 DAC chips, Dual Batteries, Snapdragon 660, 6GB of RAM, and 128 GB of ROM, and interchangeable AMP modules. It will get compared to the best of the best, like iBasso's own DX220, iBasso DX220 MAX, FiiO M11PRO, FiiO M15, and Opus #2. The main pairings will be with iBasso IT07, iBasso SR-2 and Final Audio A8000. 
Introduction
It is 2021, and iBasso decided to go for a DAP that has the power of an upper midrange smartphone. They put on 6 GB of RAM, a Snapdragon 660 CPU, 128 GB of internal memory, two batteries, a microSD slot, and a beautiful display, making you want to upgrade your DX220. The DAC chip they went for is CS43198 from Cirrus, and there's 4 of them.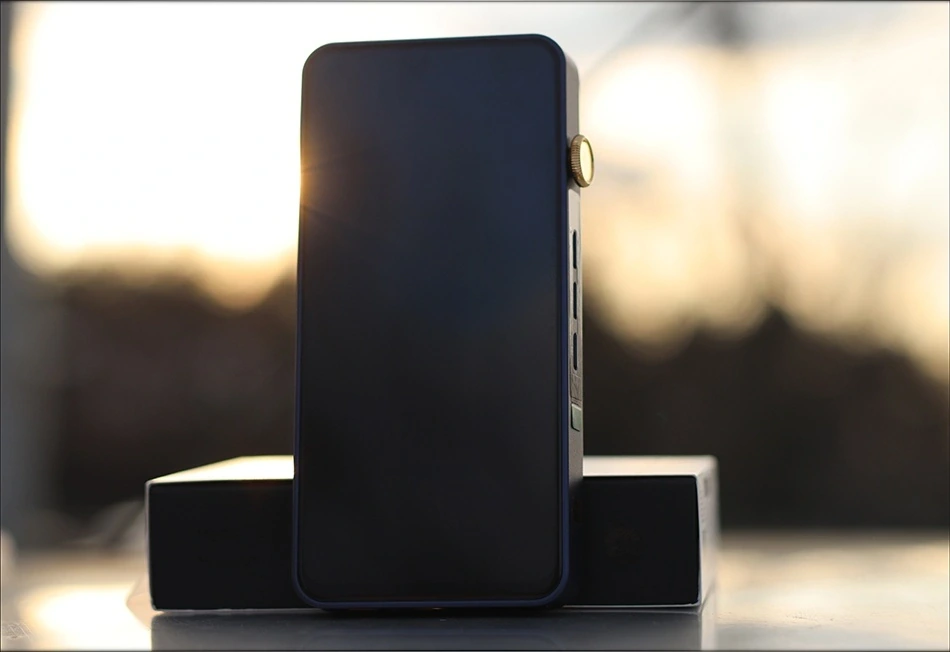 A replaceable AMP design, USB DAC function, and Bluetooth completes their design of what's to be 2021's most interesting DAP so far. iBasso is the company that really is behind their products and will support you and your love for music. I can recommend them entirely, and they're that one company that I know will provide the best warranty out there. They are in top 3 best companies when it comes to warranty out there, so don't worry about anything when purchasing from them! 
It should be noted that I have absolutely no affiliation with iBasso. I'd like to thank iBasso for providing the sample for this review. This review reflects my personal experience with the iBasso DX300. Every opinion expressed is mine and I stand by it, the purpose of this review is to help those interested in iBasso DX300 find their next music companion. 
Product Link
You can get iBasso DX300 from here: https://www.amazon.co.uk/iBasso-DX300-Resolution-Digital-Player-Black/dp/B08T6G7YXQ
You can also get iBasso DX300 from here: https://www.amazon.com/s?k=ibasso+dx300&i=specialty-aps&srs=8087869011
You can get DX300 from here: http://ibasso.com/product/dx300/
Packaging
First things first, let's get the packaging out of the way: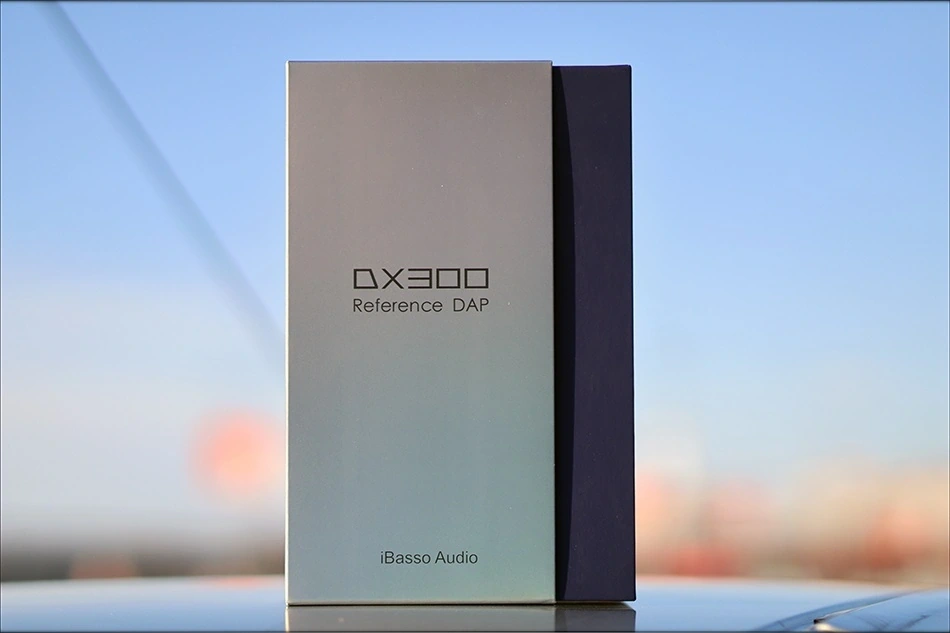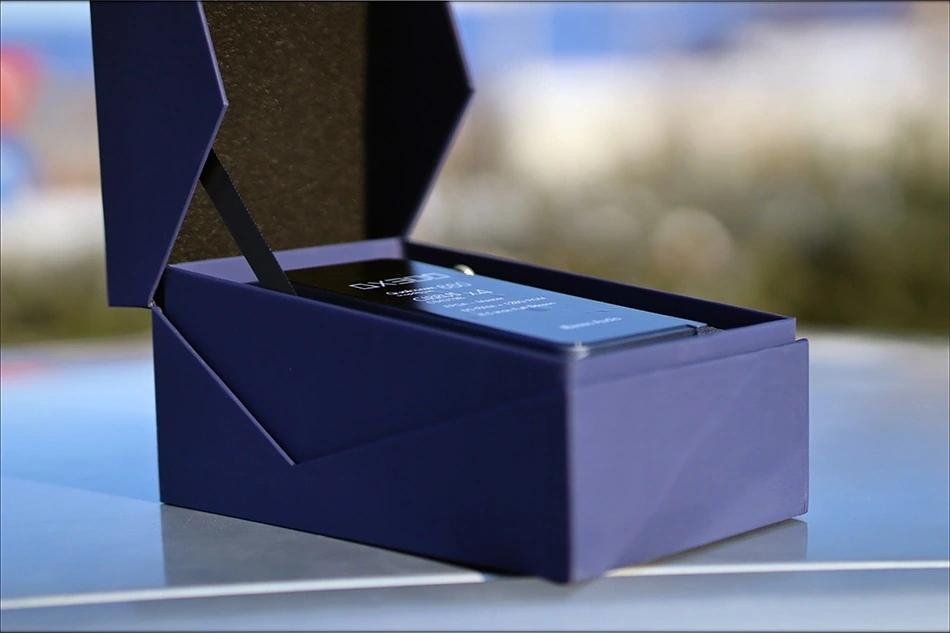 The package of DX300 is as premium and cool as it should be. 
We have a burn-in cable, in the balanced format, we have a USB Cable, and we have screen protectors and all the necessary paperwork. 
There's a beautiful leather case, but be careful, it is not the most secure one, and DX300 can slide out if you swing it around. 
I really appreciate the presentation of the package, with the package being in top 3 best packages I've ever seen for a DAP. 
The only complaint I do have is the fact that there's no screen protector applied from the factory and I am not good with applying those. Happily, as I explained in my youtube video review, if you apply it in the bath, after taking a bath, chances are things will go perfectly. This is because damp and humid air, especially after a bath, has less dust particles. 
Build Quality/Aesthetics/Functionality
The build quality of DX300 is really impressive, from internals all the way to the design. The first thing that surprised me was the display which has rounded edges, just like most modern smartphones. In fact, DX300 looks and feels more sleek than my Xiaomi Poco F2 PRO, and it tends to be more reliable as well. 
Physically, it is a tall, gorgeous device with the back in two colors, and most of the front being dominated by a large IPS display. It has a volume wheel that doubles as a power button, and it has playback buttons beneath. It comes with one microSD slot, but with the release of microSD cards up to 1TB, it should be enough for most people. It also has a Coaxial output at the top, and all the audio outputs at the bottom. It is thicker than any smartphone out there, but otherwise similar to the average phablet, almost the same size as the latest iPhone 12 PRO MAX.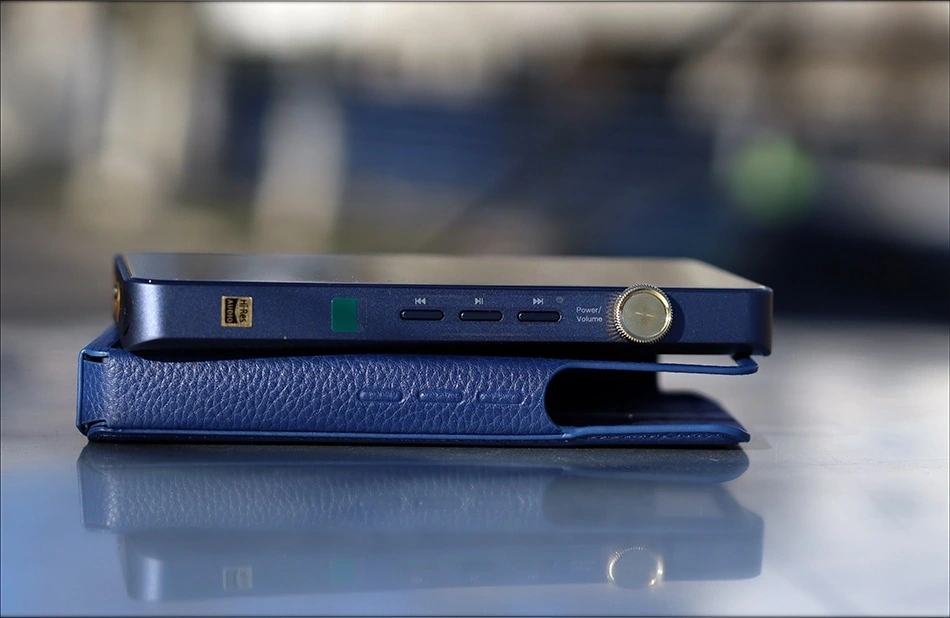 DX300 comes with a modular design, and you can replace the default AMP11 module with subsequent AMP modules. It also comes with all the audio outputs by default, having a 2.5mm balanced output, a 4.4mm balanced output, and a 3.5mm single ended output. There's also a Line Out option. I personally like the sound of the Balanced output much better than that of the single ended one, as it has more driving power, more punch, more dynamics and is generally more detailed and vivid. 
Under the hood, we have a full sized Snapdragon 660 with 8 Cores, and made in the 14 nanometers tech. This is combined with 6 GB of RAM, so it will never have to close your apps and you can quickly switch between Tidal, and the Mango App. 
The battery is made of two separate batteries for the analogue and for the digital part and is a patented tech. The battery life in actual practice is around 12 hours, which is really close to the 15 hours quoted by iBasso, and that's even with my aggressive testing, with switching songs quite often, plenty of screen on time, and with loud listening volumes. The digital one runs out much quicker than the analogue one, similar to the way things happened with DX220 MAX. 
Happily, we only have one charger now, and DX300 can be charged with any smartphone charger, working with both my Xiaomi and my Huawei chargers. 
The DAC part is handled by Cirrus High-end DACs, the CS43198, and DX300 has 4 of them. Although Cirrus is not quite as popular as ESS and AK nowadays, those are still full-fledged high-end flagship DACs, and having 4 of them to complete a fully balanced DAC output means that DX300 will be way ahead of most DAPs that use just one DAC with multiple channels. This should also mean that it will heat much less than most competitors, as there is more space for heat to dissipate, and less processing is done on a single tiny chip. In practice it stays considerably cooler than M11 PRO, M15 and DX220. 
The default AMP11 module has all the outputs on the market today, except for XLR, and all of them can be used as Line Outs. The maximum power reaches up to 1240 mW, and in practice is more than enough to drive Sundara, Dan Clark Aeon Flow, and even Arya. All IEMs will be driven with ease, and even dynamic headphones like Ultrasone Signature DXP will sound beautiful out of DX300. 
The display is a 6.5″ IPS display with a resolution of 2340X1080. It has so much detail that you can't see individual pixels regardless of how hard you try. The 19.5:9 aspect ratio means that the display is taller than it is wide. I have never seen such a vibrant and beautiful display before, and it can be said to look even better than the one on my Xiaomi Poco Phone F2 PRO. The only device with a better display that I know of is Huawei P30 PRO, but that one has a strong green tint, while the display of DX300 is very well balanced with no particular tint towards blue or other color. 
The final part, the wireless ability is handled by two Wifi Antennas, in a 2X2 Mimo design. This means that it has two input and two output channels, as well as 5G support. In practice, I managed to download and Speed Test DX300 up to 95Mbps download and 35Mbps upload speeds with 1 ms of Ping. On 5G, I still have 1ms of Ping, but I get 550Mbps of download and 495Mbps of upload. This is in line with my smartphone, Poco Phone F2 PRO, which is a current flagship running the 865 Snapdragon, and which can get 575 Mbps of Download and 550 MBps of upload at maximum from the same distance, same router, same everything.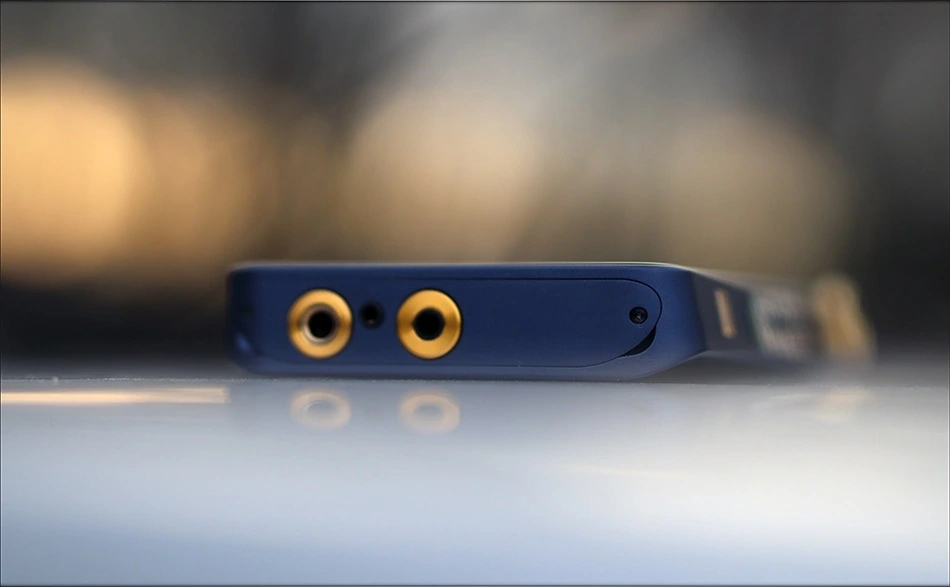 It also comes with Bi-Directional Bluetooth 5.0, so it can both connect to Bluetooth TWS and Headphones, but it can also act as a Bluetooth DAC for a smartphone. All of those work very well, and if you connect it as a Bluetooth DAC, your smartphone will be using AAC as the main protocol to stream to DX300. It sounds fairly good, but it sounds better when connected as a USB DAC, Streaming or playing songs from the memory. 
Software
DX300 is running on Android 9.0, and the fifth generation of Mango OS. It also just received an important firmware update that enabled tap to wake as well as corrected other minor bugs, so we know iBasso supports it. In fact, iBasso is pretty much the best company when it comes to how much support it offers to their DAPs, and the ones that offer support for the longest time for previous DAPs. 
Streaming apps like Tidal work flawlessly, and although it doesn't come with Google Services installed, there are ways around it to make it work. 
There's also a pure music mode available, which cuts off all of the Android features and focuses on music. I personally like it more than having an Android DAP, somehow it is a perfect blend of GUI, reliability and uninterrupted music fun. 
It never made me feel like the OS is rushed or unfinished, and it feels better than all previous iBasso DAPs. There are always some software tweaks available like Lurker's but for DX300 I couldn't find it yet. 
I want to emphasize that it is not quite as fast before you install the latest firmware updates. It can be stuttery on the firmware it ships with from the factory, but after a quick install of just 80 MB of the latest firmware via OTA, it is FAST. It is quicker than my smartphone, optimised to be a true smooth experience. Please install all updates before judging the experience. From what I understand my unit is really early, and this is why it shipped with a pre-release firmware, but after I updated, things went lightning fast. 
Sound Quality
To get a good taste of what DX300 sound is like, I did a ton of A/B switching, volume matched, between it and other top-end DAPs like Lotoo Paw 6000, DX220 (AMP7), DX220 MAX, FiiO M11 PRO. 
DX300 is one of the first DAPs to make me appreciate really quiet music. I'm not talking about listening at whisper levels because I'm tired, I'm talking about hearing actual dynamics, clarity, punch and clarity at really quiet levels. This all happened with HIFIMAN Sundara and Deva, and I've been keen on listening more ever since. The overall signature of DX300 can be described as extremely natural, clean, clear and crisp. The textures are ever so slightly smooth, while the detail levels are flagship-level, so insanely good. DX300 also has excellent dynamics, and the stage has both excellent width and depth. 
Starting with the bass, I am blown away by how natural and well-contoured it is. There's no trace of distortion, no trace of hesitation. When the bass should hit, it hits. When the bass should stop, it stops. I also noticed a really amazing presentation with Post-Hardcore songs, where I know how the bass guitar should sound like. Songs like Rise Against – Savior have a really good depth and rumble during the pre-chorus. There's a spatiality to every song presented by DX300, and the natural bass helps a lot with this. There's a little bit of magic going on in the upper bass as well as the sub-bass that makes the entire sound sweet and impactful. Even with songs like AFI – Miss Murder, I can hear rumble, in a way that DX300 reaches the lowest octaves even at really low volumes. 
The midrange is really natural and makes everything played through DX300 both pleasing and detailed. This is done by having a slightly smooth texture, at least while using Filter 3, also named Short Delay Fast Roll Off. There's an amazing spatiality going on with all music, and even with Pierce The Veil – King For A Day, there's a huge difference between the intro part recorded in a large room, and the main song recorded in the studio. DX300 makes spatial cues really obvious, and the excellent dynamics also help with that. The detail level is so high that on songs like Panic! At the Disco – Mona Lisa, I can notice very quiet notes in the far right side of the field, but also an echo of those notes in the back-left, coming from a pinpoint location where they should. The chorus has beautiful juicy guitars, and everything seems to be expressed really detailed without DX300 forcing you to hear anything.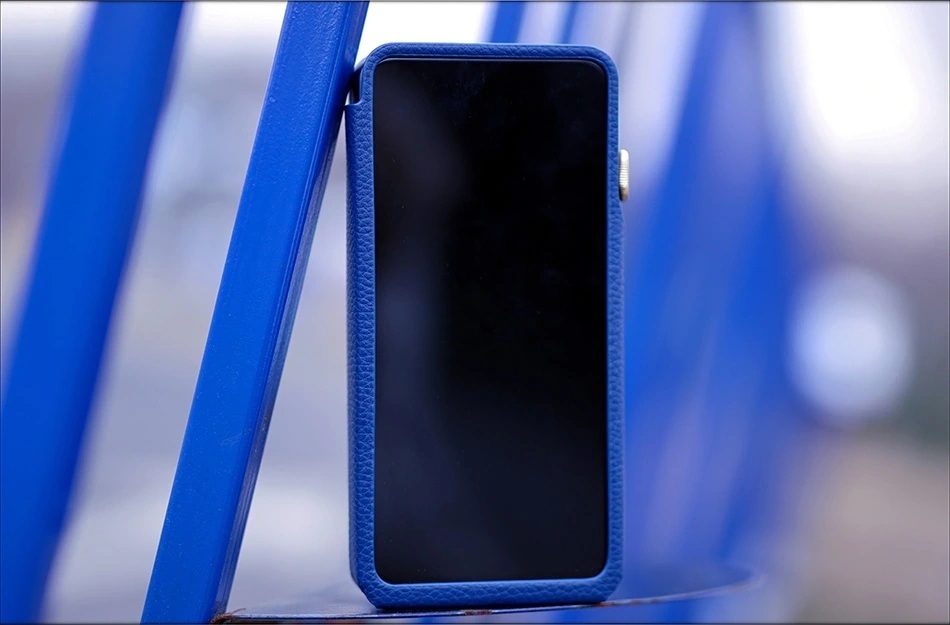 The treble is well-extended, and at least on Filter 3, the one that sounded the best to my ears, the treble comes through as a bit splashy and soft. This results in a signature that keeps a ton of treble sparkle, but has no harshness or hard edges. I love this type of signature because cymbal in real life have absolutely no grain, and DX300 has no grain either, making music sound really natural yet detailed. I can hear so much background information and DX300 has such good layering that it makes me wish iBasso released it faster. Indeed, I have a bit of a mania for music while using it, and even with Dubstep and EDM, or with Classical, it seems to make me yearn for more music. It is engaging for sure and if you need a more lush or laid back DAP, this ain't it. If you wanted a softer one, I'd point you to QLS QA361 or Lotoo Paw 6000, because DX300 is really well-versed in impact and punch. 
Comparisons
The main comparisons for DX300 are the original DX220, the DX220 MAX, FiiO M11, FiiO M15, and Opus #2. All of them vary widely in price and performance, but all of them should reveal quite well where DX300 stands in today's market and if it will become your next music partner or not.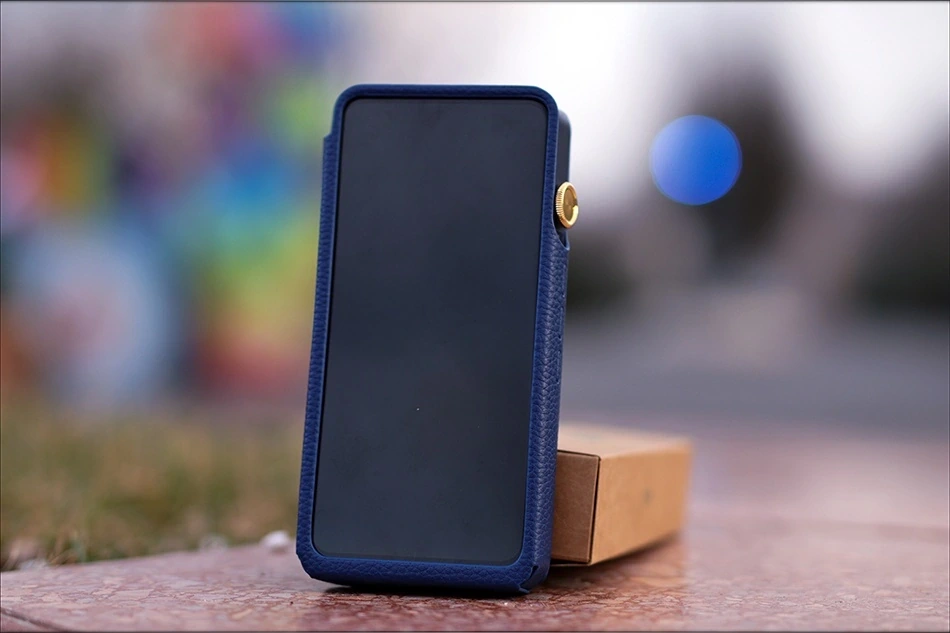 iBasso DX300 vs FiiO M11 PRO (1200 USD vs 650 USD) – The comparison here is not a fair one, as DX300 is almost twice the price of M11PRO, and somehow M11PRO is not in production anymore. The OS is much more fluid, smoother and the whole device feels more ergonomic for DX300. The sound is more mature, more detailed, has more driving power and is generally a huge improvement on DX300. I never heard such a big jump in quality before, especially when DX300 doesn't have a sound that's tuned as bright and hyped as M11PRO. I generally loved M11 PRO and if you've been reading Audiophile-Heaven, it has been one of my most recommended DAPs for a while, but DX300 is on another level entirely, both sonically and as a DAP. If I had any complaints about DX300, it doesn't come with google service from the factory, and it really really needs some workarounds compared to M11 PRO which comes with those in the latest firmware. 
iBasso DX300 vs FiiO M15 (1200 USD vs 1500 USD) – M15 is more pricey than DX300, but the user experience is not better on M15. I know that M15 has some advantages, but M15 gets hotter easily where DX300 is much easier to use as a DAP. The user experience is smoother on DX300, it is quicker and although it doesn't have google services from the factory, you can work around it. The sound is thicker, more lush on M15, but it is more mature and refined on DX300, which sounds more open and detailed. They are equal in terms of overall dynamics, and in practice the driving power is similar, as the headphone that DX300 won't be able to drive, M15 won't either (HIFIMAN He6SE). M15 will be for those who don't mind it getting hot and those who want to get a more lush presentation. Despite most of their DAPs being somewhat bright and sparkly in the treble, M15 is a more lush and dynamic experience. DX300 is more mature, refined, and will be for those who appreciate detail, a natural sound, and excellent dynamics.  
iBasso DX300 vs iBasso DX220 (1200 USD vs 950 USD) – DX220 still sounds amazing, especially if you have AMP7 or AMP 8 or AMP 9. The overall DAP is just as smooth and quick, but the biggest upgrade I felt personally was in battery life. The battery life of DX220 is just poor compared to DX300. DX300 has 12-14 hours of actual battery life that I can get out of it. This is amazing, this is what I always wanted from a DAP, and so far, iBasso has been the only company to deliver on it. DX220 has a good sound, it is clean, open and depending on the AMP module, you can flavor it further, while for DX300 there are no additional AMP modules available so we have to stick with AMP11 for now. AMP11 is a bit more forward than AMP9, DX300 tends to sound wider, more detailed, but also more impactful in the mids. The midrange is more juicy and musical on AMP9, albeit a bit more colorful. DX300 sounds a bit more refined and cleaner. 
iBasso DX300 vs Opus #2 (1200 USD vs 1300 USD) – Comparing the two flagships with similar launch prices, but a few years in between shows us how far we've come through all those years. Opus #2 is really outdated in firmware and feels slow and sluggish when using it after using DX300. The sound is really different, and #2 is better with IEMs rather than full sized headphones. #2 has much more organic sound, but DX300 is more natural in general, has more driving power, better dynamics and more control over both IEMs and Headphones. The DAP has became as good as a smartphone, and even if it doesn't come with Google Services, you can go around that with a few tricks, but for Opus #2, you can mainly go with Tidal and a few other apps, where DX300 is a full fledged flagship DAP experience for 2021. 
iBasso DX300 vs iBasso DX220 MAX (1200 USD vs 1880 USD) – Comparing the DX300 to the DX220 MAX, it really feels like the MAX has been a bit of a test for the tech inside DX300. The MAX is a bit better in sound, especially in dynamics and control, but DX300 is much more mature as a DAP, having playback buttons, is more practical, and much smoother in the firmware. iBasso optimised the hecc out of both DAPs, but with DX300 they really nailed the perfect balance between price, sound and usability, while DX220 MAX sounds really nice, but is a boutique and novelty product that not everyone will want to take in the open. DX220 MAX being transportable is not quite the portable that DX300 is. 
Pairing 
The main pairings for DX300 will be with iBasso IT07, iBasso SR-2, and Final Audio A8000. You can pair it with virtually anything, as it has a black background for IEMs, it has an excellent driving power, and a good dynamic / punch. 
The sound is also uncolored, so it doesn't really have to be paired with anything in particular. Anything your heart desires, DX300 will be happy to drive. 
IBasso DX300 + iBasso IT07 (1200 USD + 900 USD) – DX300 drives the IT07 perfectly. No background noise, no hissing, but a perfect melody to listen to for hours in a row. In fact, my favorite part is the dynamic and the punch of the pairing, DX300 has perfect control and authority over the magical and mystique IT07. 
IBasso DX300 + Final Audio A8000 (1200 USD + 2000 USD) – Final A8000 is perfectly balanced, with an awesome soundstage, extreme detail levels and a good dynamic when driven out of DX300. There way DX300 has a slightly warm midrange with A8000 really emphasizes their overall musicality and besides the detail of the pairing, I'm enjoying myself with both rock, metal and some country with this pairing. Atmospheric music is really enjoyable. 
IBasso DX300 + iBasso SR-2 (1200 USD + 500 USD) – SR-2 is that magical headphone made by iBasso and released recently into the wild, with a ton of ears to satisfy, and a musical midrange. I'm impressed by how much DX300 can help them in impact and dynamics. They are generally soft and not a hard hitter, but DX300 has a magical authority over SR-2 and gives them a ton of impact and amazing dynamics. 
Value and Conclusion
We're talking about a really expensive DAP when we're talking about DX300, but it has excellent value. This is thanks to its design, modular in the AMP, two batteries, and a really good overall feature set. Value wo't be quite as strong as what DX160 offers for the money, but it should be better than what most competition offers at the same price. 
In fact, starting with the package, iBasso is still the only company to include a burn-in cable with their DAPs, and a full leather case by default, along with a Coaxial Cable and a USB Cable. Sadly, there's no screen protector applied from the factory, and you'll have to apply one yourself if you want to take advantage of DX300 without having to worry about fine scratches after a while.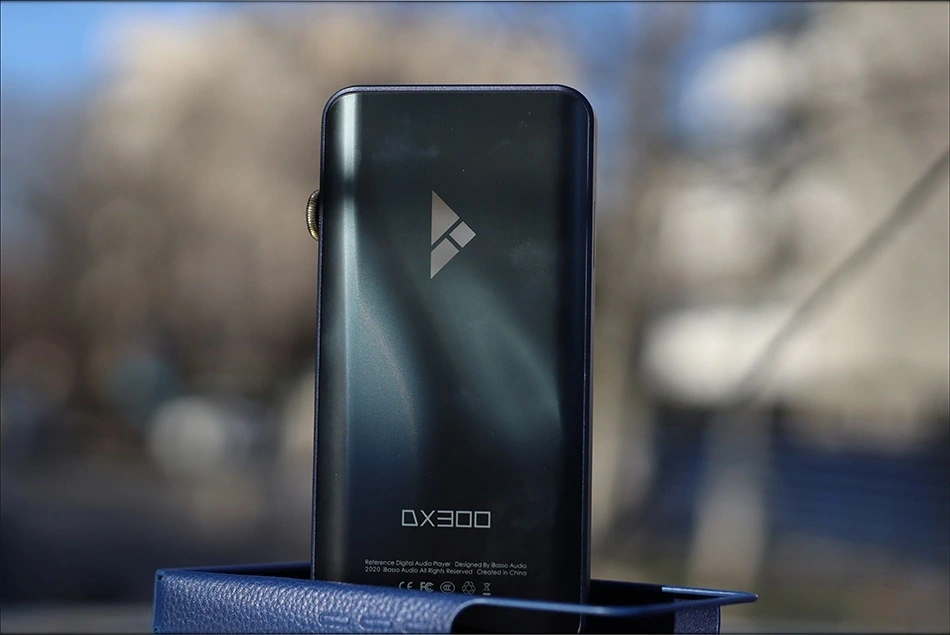 The display is beautiful and vibrant. The OS is stable and smooth. The RAM memory is really high at 6GB. The overall DAP is designed to be ergonomic with a curved design and with a volume wheel. The whole iBasso experience is really outstanding.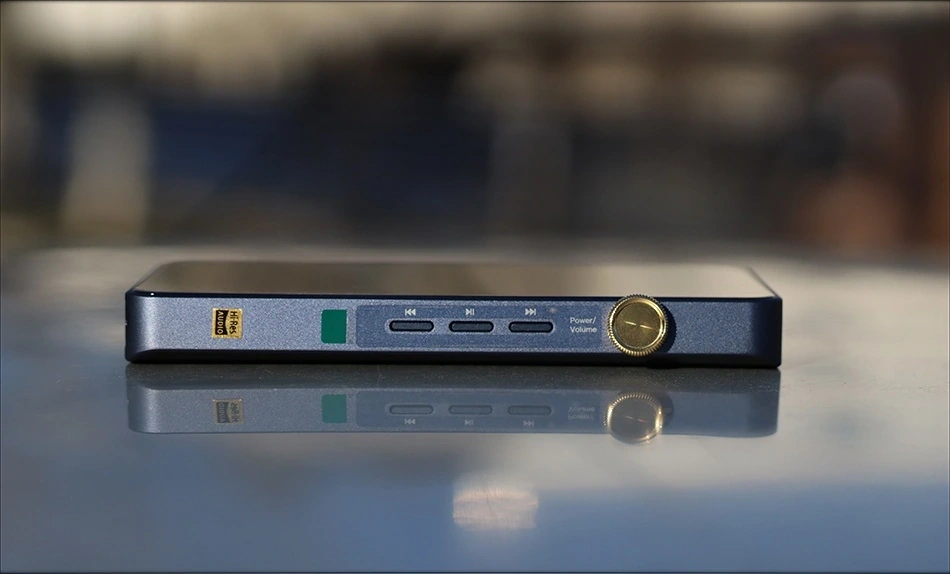 The sound is also beautiful, natural, yet detailed. Clear and clean, open and crisp. Everything about DX300's sound is as good as the price tag confirms it would be, down to the finest detail.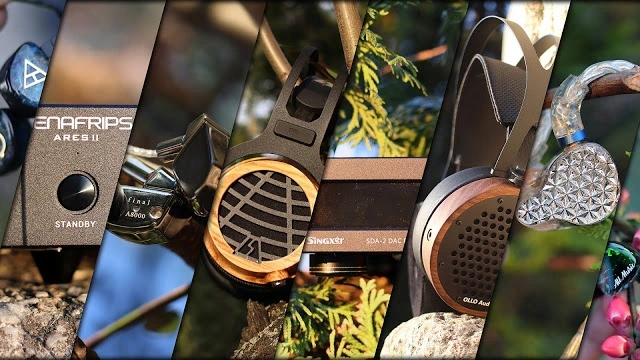 Before the end of today's review, I want to add DX300 to Audiophile-Heaven's Hall Of Fame as one of the best DAPs that I ever heard, in both sound, and overall user experience.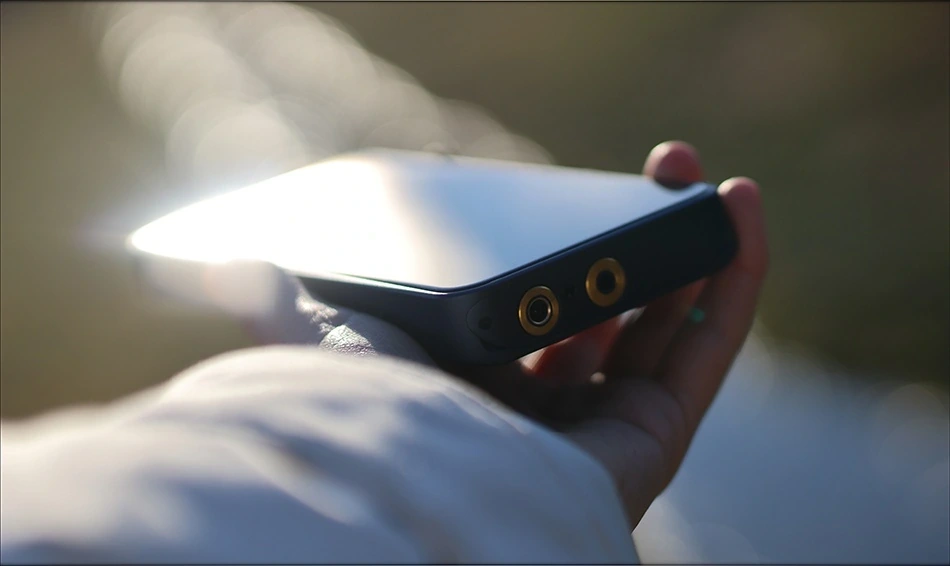 At the end of today's review, if you're looking for the best, you should totally consider DX300 as an option, it has two batteries and an awesome battery life, amazing detail and dynamics, driving power, and a beautiful natural, organic midrange that will sweeten your every day of music listening. 
Product Link
You can get iBasso DX300 from here: https://www.amazon.co.uk/iBasso-DX300-Resolution-Digital-Player-Black/dp/B08T6G7YXQ
You can also get iBasso DX300 from here: https://www.amazon.com/s?k=ibasso+dx300&i=specialty-aps&srs=8087869011
You can get DX300 from here: http://ibasso.com/product/dx300/
---
---
--- Please remember to stay safe, and always have fun while listening to music!---
 - If you have a dime to spare, and donate, to help us with electricity and work expenses, it would make my day much brighter, as it would help me improve things around the website and increase the frequency of my posts - 
---
Full Playlist used for this review
We listened to more songs than those named in this playlist, but those are excellent for identifying a sonic signature.  PRaT, Texturization, Detail, Resolution, Dynamics, Impact, and overall tonality are all revealed by those songs. We recommend trying most of the songs from this playlist, especially if you're searching for new music!
https://www.youtube.com/playlist?list=PL_cjBXGmwSHSdGcwuc_bKbBDGHL4QvYBu
--- Contact Us ---






---
---