Rhapsodio Zombie IEMs – Bass Cannon Double Boost 
What do you hear from something that comes back from the dead?! That's the question we're going to try to answer today, with the review subject being Rhapsodio Zombie, a review I am doing so late you may consider me a zombie too. The MSRP or official price of the Zombie is around 2000 USD, and it fluctuated around this price point ever since the release. They will get compared with the Clear Tune Monitors CTM Da Vinci X, Lime Ears Aether R, and Final Audio A8000. For the pairings part of this review, we will be going with Lotoo Paw 6000, iBasso DX300, and HIFIMAN R2R2000.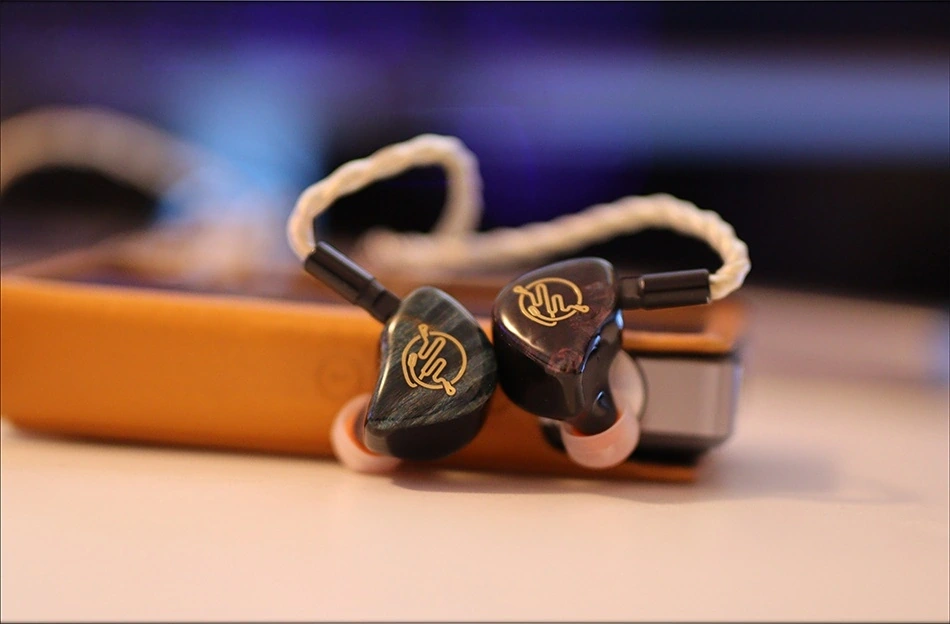 Introduction
Rhapsodio is more of a boutique company, ran by Sammy. It is a company from China, and all the products are generally made for the Chinese local / internal market, with very little popularity and sales happening across the global market for the RSD products. The company is named Rhapsodio, or RSD, and they have a funky large logo that you will see on all their products. They have no entry-level products, and all their offerings are of the best quality possible, with the Zombie being somewhat in between right now. There's no official link anymore for the Zombie, as I assume they are making new batches, but I will be leaving a link to their store page.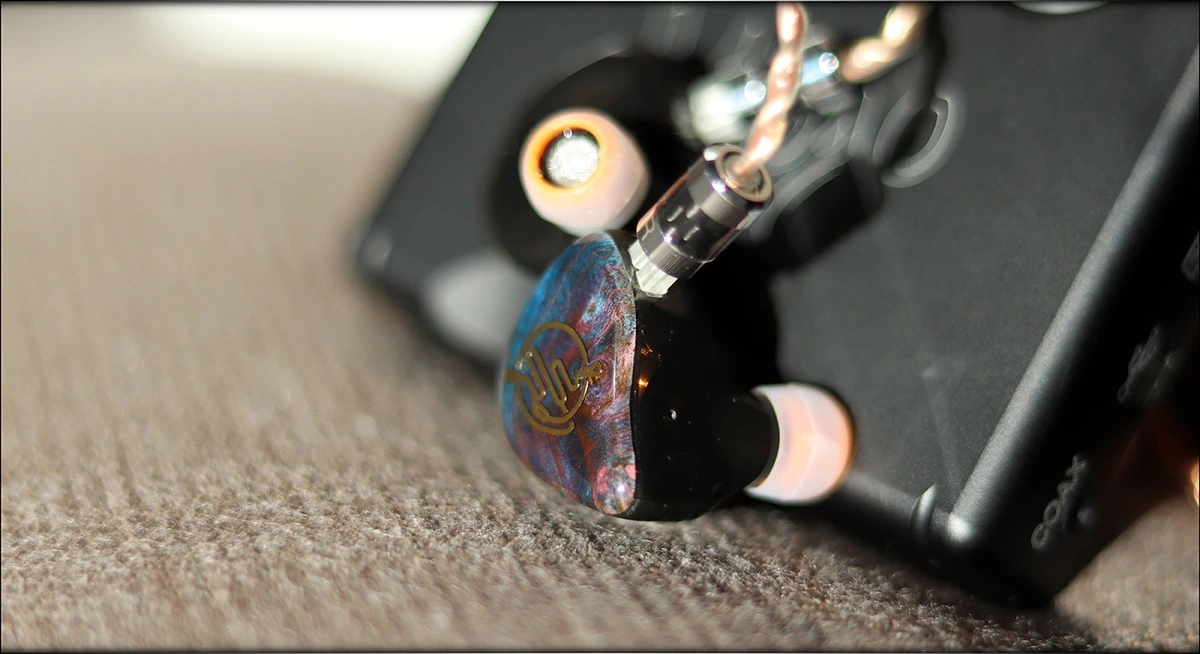 It should be noted that I have absolutely no affiliation with Rhapsodio, I am not receiving any incentive for this review or to sweeten things out. I'd like to thank Rhapsodio and Sammy for providing the sample for this review. Every opinion expressed is mine and I stand by it, the purpose of this review is to help those interested in Rhapsodio Zombie find their next music companion. 
Packaging
First things first, let's get the packaging out of the way:
I have to say, for 2000 USD, the package itself is not great. We're looking at very old and worn out cardboard on the outside, which gives a rather poor first impression. 
But the contents of the package. Well, those are amazing. We're looking at one professional carrying case, two pairs of cables, one Silver and Balanced and a copper Single Ended cable, and we have multiple tips, all specially designed for the Zombie.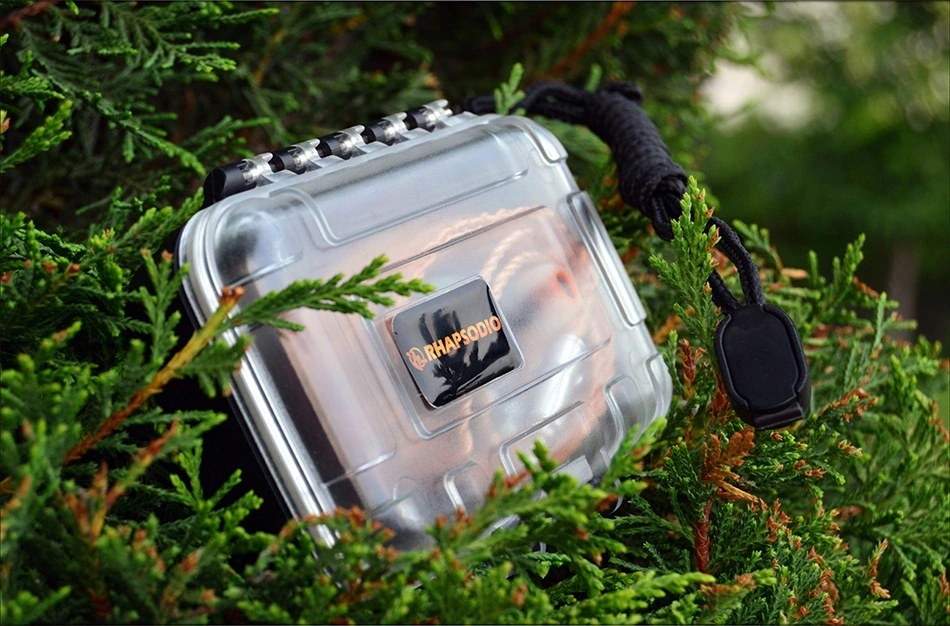 All in all, although at first the package seems bad, after opening it, it is actually pretty great. 
Build Quality/Aesthetics/Fit/Comfort
The Zombie is a universal IEM based on a custom, and this basically means that it is designed to be ergonomic and smooth with the fit. It nails that down really well, but given the large number of drivers and the acoustic chambers inside, it ends up being a bit large, so for smaller ears the fit would be problematic. 
You can see a very nice build quality from the Zombie, with a nice surface, and a beautiful design, plus the whole IEM feels really well built. On the other hand, the cables are high-quality too, but a bit springy. There is no cable noise, but the comfort of using the Copper cable is medium, and it is tangle prone. 
The Silver cable reacts better to usage, and the 2-Pin connector is a good idea for an IEM this expensive. There is driver flex, and even tons of it when introducing the Zombie in your ears, and they are hiss sensitive too. They are extremely sensitive and easy to drive, which makes them ideal for portable usage, and there is no inherent noise while walking or while using them, just some flex when introducing them in your ears. 
The cable plug is not covered in gold or platinum like we're used to seeing, but in Rhodium, and it tends to darken over time, giving the feeling that the zombie rusted. I live having the carrying case, and carrying extra tips with you is a really good idea because the Zombie is really sensitive to fit and fit issues. I noticed this while trying to get a good idea about how they sound, and they can go from Bass Canons to a delightful presentations easily with tip changes, so please experiment before making your final impression about their sound. 
There's a good amount of passive noise isolation too with the zombies, and despite them having many holes, they manage to seal me off from noise with the power of 15 dB to 25 dB. 
Youtube Video(s)
Sound Quality
I always described the Zombie as Bass Cannons in my Youtube video reviews, but there's so much more to it, and only recently I noticed the finer nuances about their sound. They are a strongly V-Shaped IEM with a good amount of treble sparkle, an extremely detailed sound, excellent dynamics and impact, and a beautiful, large, thumpy and deep bass.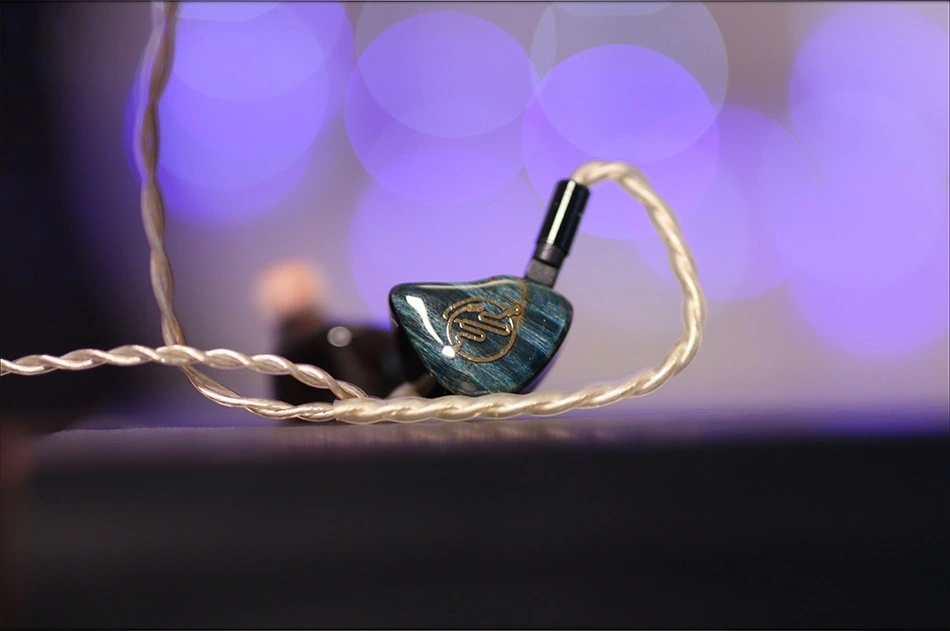 The bass feels like it is the central element of their sound, especially at first. It is surprisingly deep, well-rounded, and thumpy. It can rattle at sub-sonic frequencies easily, and you feel their bass too, not just hear it. The bass is beautifully balanced with the mids, and although the whole sound is kinda thick, it is only the bass that gives the sound its thickness. This means that the midrange is still snappy, and even the bass ain't all slow and bloated, but rather natural and hard-hitting.
The midrange is really detailed, vivid, and punchy, but it is recessed in terms of presentation, so voices can sound slightly distant. There's a lushness to the midrange, and there's a good amount of textures too, but they are presented slightly smooth. The transparency is good though, so even though the sound can be velvety, and smoother textures, it still doesn't become veilved or unclear. Thanks to the V-Shaped signature, the soundstage ends up being huge, and instrument separation is excellent too, all fitting of the Zombie's price point. The Zombie can sound both laid-back with larger tips, or energetic and forward with smaller tips and a slightly deeper insertion. Every single musical note has a good weight to it, and the whole tuning is a bit warm, giving the Zombie a really pleasing formula for both EDM, Rock, Metal, Pop and even classical. 
When reaching the treble I noticed more that the bass does dominate the sound of the Zombie a bit, and while the treble has a ton of information and an excellent extension in the high registers, the Zombie truly is a hard-hitting IEM. The Bass is visceral, and there's enough mid-bass too, so it never feels scooped out or hollow, it is a true-to-life bass. Only lately I noticed how amazingly good the treble is as well, especially with metal and rock like Machinae Supremacy or Amind's the Grave's Demons. The treble has a smooth presentation, but tons of detail, and it is presented with a responsible sense of space too. It is enjoyable with every music style, and if you have any guilty pleasure for bass, the Zombie will totally deliver. 
Comparisons 
The main comparisons that I picked will be with Lime Ears Aether R, Final Audio A8000, and Clear Tune Monitors Da Vinci X. Those are all flagships within the price of the Zombie, and there are far more awesome IEMS I could be comparing the Zombie to, but those are the most important ones in the mid of 2021. 
Rhapsodio Zombie vs CTM Clear Tune Monitors Da Vinci X (2000 USD vs 2500 USD) – CTM Da Vinci X has a slightly better and more complex package, but the IEM itself is made of metal, and heavier than the Zombie. The comfort is more or less equal between the two, both are large and ergonomic in design, but neither isn't as comfortable and ergonomic as the tiny ones like RE800 from HIFIMAN. The overall advantage in comfort for Da Vinci x is the fact that it doesn't have driver flex, but the cables of the Zombie are better. The sound is more analytical on Da Vinci X, to the point where it is slightly unnatural in the midrange, a bit thin, and while it is delightful to notice the most minor of details in your music, it can be a bit fatiguing after a long while. The Zombie is rattling, earth shaking, deep, thumpy and impactful, has slightly less detail, but more focus on the lows, dynamics and impact, with a larger headroom and can withstand much higher volumes, pushing considerably more all while staying clean and crisp. The ALL-BA design of the Da Vinci X means that at very loud volumes it loses some coherency compared to all-dynamic or hybrids that do not exhibit this issue. 
Rhapsodio Zombie vs Lime Ears Aether R (2000 USD vs 1400 USD) – Comparing the Zombie to Aether R, the ergonomics and comfort are better for Aether R. Default cable better for Zombie. The sound is more gentle, natural and refined for Aether R, but considerably more impactful, dynamic and more punchy for the Zombie. The Zombie can thump and bass kick you, where Aether R is much better at giving a natural, even sound, with a smoother approach. Both are excellent in general, but if you have some serious listening to do I would recommend Aether R, while if you want to have fun and splurge on that bass, I would recommend the Zombie. One's a generally great IEM, while the other is a guilty pleasure IEM, and you can easily guess which is which. 
Rhapsodio Zombie vs Final Audio A8000 (2000 USD vs 2000 USD) – Then, there comes the A8000, majestic, detailed, and based on a dynamic driver, so it can overtake CTM Da Vinci X, all while presenting none of the inherent issues that came with the CTM design. The overall comfort of A8000 is better than the Zombie, having a smaller body, yet ergonomic and no driver flex. I still prefer the cables of the zombie, as they feel better made. The sound of all the default cables of the IEMs compared so far is more or less similar, A8000 having the brightest one, while Aether R the darkest cable from this list. A8000 generally has a really bright, detailed and waterfall-like sound, with every detail being extracted but not forced on you. Zombie has a much better body to music, more thump, more impact and more kick, where A8000 is gentle with its impact and has most of the energy in the treble and the midrange. If you're a basshead who loves detai, you'll surely go for the Zombie, while if you love detail but are shy of bass, A8000 makes far more sense for you. 
Pairing 
I chose iBasso DX300, Lotoo Paw Gold 6000, and HIFIMAN R2R2000 as the main drivers for the Zombie. I had good experiences with FiiO BTR5 driving them in the past, and also with smaller DAPs like Shanling M2x, but flagships are best at driving the Zombie.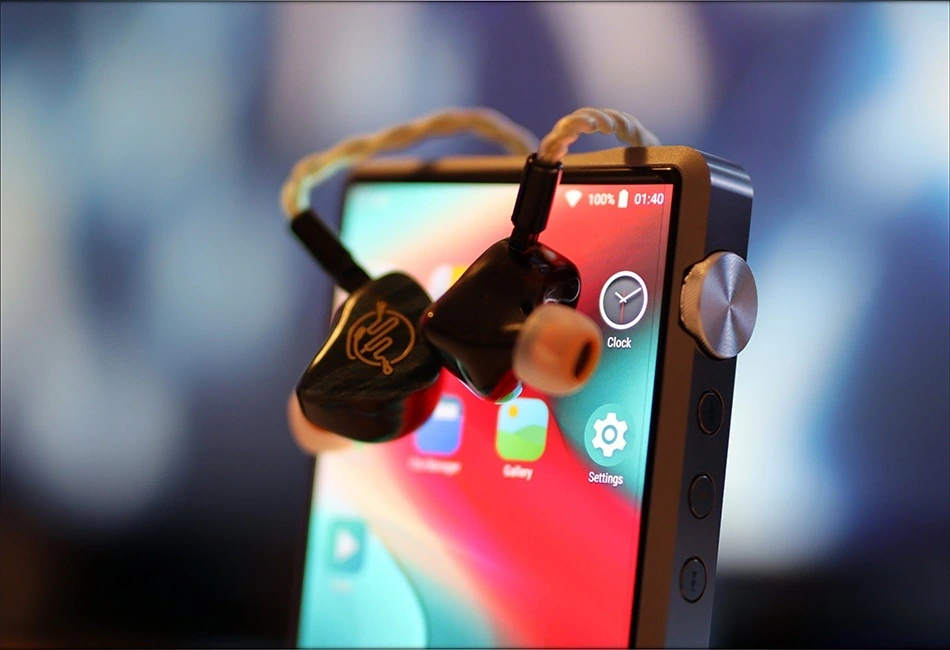 The brighter, less warm and quicker the sound of a source is, the better it will pair with the Zombie. It does not pair favorably with Hiby R6, because it is sensitive to hiss, and I found the pairing with smooth sounding DAPs to be less recommended, so no FiiO BTR3K for example. 
Rhapsodio Zombie + HIFIMAN R2R2000 (2000 USD + 2500 USD) – The best part about this pairing is the raw dynamic impact. There's a ton of headroom in both the treble and the midrange, and you could use EQ programs to dial in more vocal presence and more treble sparkle, but that bass is beautifully rounded, raw, impactful and visceral. R2R2K has one of the most beautiful midranges I've heard and this stays the same with the Zombie, which is presented alive, lively, kicking and ready to take the world being powered by the R2R2K. 
Rhapsodio Zombie + iBasso DX300 (2000 USD + 1200 USD) – With DX300, we get a much more natural take for the sound of the Zombie. It sounds more relaxed, more even, more natural, smoother, yet as dynamic and raw as it is humanly possible. I never heard such a good overall performance from an IEM when it came to how detailed yet smooth it can be, bassy yet dynamic, and wide yet nicely separated. The best part about the pairing is revealed with Balanced cables, where DX300 pushes even more life into the Zombie. 
Rhapsodio Zombie + Lotto Paw 6000 (2000 USD + 1200 USD) – Paw6000 is actually my favorite to drive the zombie bar none. This is because the Zombie is a bit of a raw animal and it really likes to party. This means that it needs something smoother, gentler and more relaxed, but something that is not warm nor bassy for its character to truly shine. Paw6K is just that, a gentle, slightly thin sounding DAP that totally gives shine to the raw and visceral signature of the Zombie. 
Value and Conclusion
It is clear that a flagship can't have the best value out there, but purchasing the Zombie is more of a personal experience too. This is a rightful custom IEM designed from the ground up, and it is made especially by Sammy and RSD for you. The whole price goes into the tech inside, and for the sound, with the accessory set being ok, especially as you get two cables. It feels a bit sad that most people will miss the excellence of their sound, as you can only order directly from RSD and like most custom or semi custom items, the resale value is a bit low.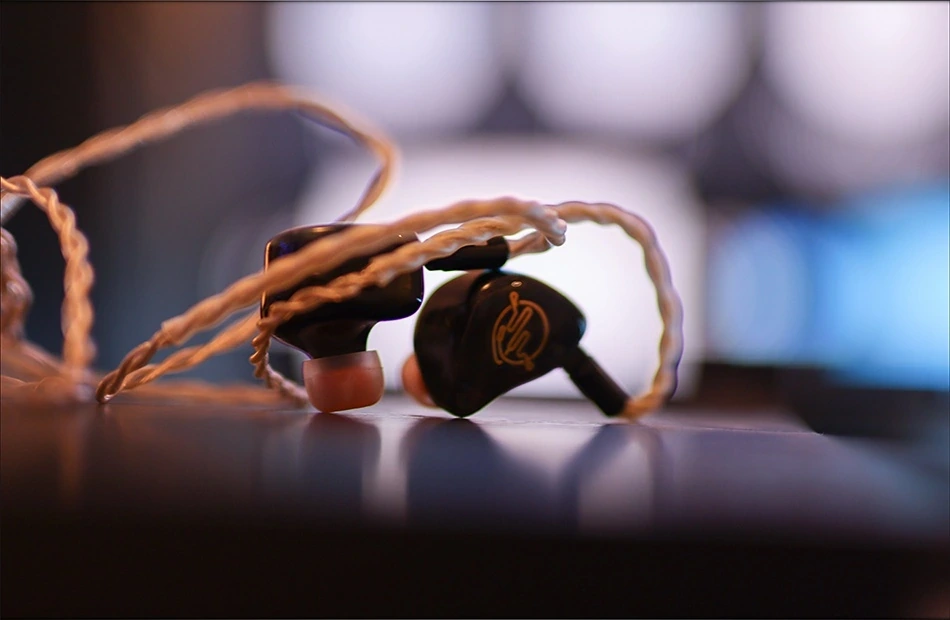 This being said, it is a mystery to me why you'd want to sell your Zombie after you get it. It is brilliant with that Bass, it has a beautiful detail, and a warm, musical midrange that's favored by a large soundstage.
To add to the magic, I will add Rhapsodio Zombie to Audiophile-Heaven's Hall Of Fame for being one of the best IEMs if you love bass, a true flagship with a magical smooth, yet detailed sound, and one that you absolutely must trust if you'd have an audio bucket list. Don't forget to check their website here: https://www.rhapsodiostore.com/
At the end of this review, I am not sure when or how you'll be able to get a RSD Zombie, but if you love a strong bass, a smoother detail, but with a wide soundstage, and a healthy V-Shaped sound with a juicy presentation, you must hear one and get one when you can. 
---
--- Please remember to stay safe, and always have fun while listening to music!---
 - If you have a dime to spare, please donate, and help us! It would make the day brighter for me and my wife- 
---
Full Playlist used for this review
We listened to more songs than those named in this playlist, but those are excellent for identifying a sonic signature.  I recommend trying most of the songs from this playlist, especially if you're searching for new music! The playlists are different for Spotify, Tidal and Youtube, and based on the songs I enjoy and are available on each!
https://www.youtube.com/playlist?list=PL_cjBXGmwSHSdGcwuc_bKbBDGHL4QvYBu
https://open.spotify.com/playlist/5J3oloz8Riy9LxEGenOjQ0?si=979ba4f082414be7
https://tidal.com/browse/playlist/330fd544-8e5b-4839-bd35-676b2edbb3d5
--- Contact Us ---





---