Shanling M3X Music Player – Refine The Refined
Shanling M3X is a high-end DAP priced at 340 USD, with one microSD slot, Balanced output, MQA support, and up to 23 hours of battery life from a single charge. The main competition is going to include iBasso DX160, FiiO M11 PRO, Shanling M2X, and iFi xDSD. M3X is a downsized variation of M8, rather than a downgrade, so a lot of the awesome tech and advantages found on the Shanling Flagship can be found on M3X.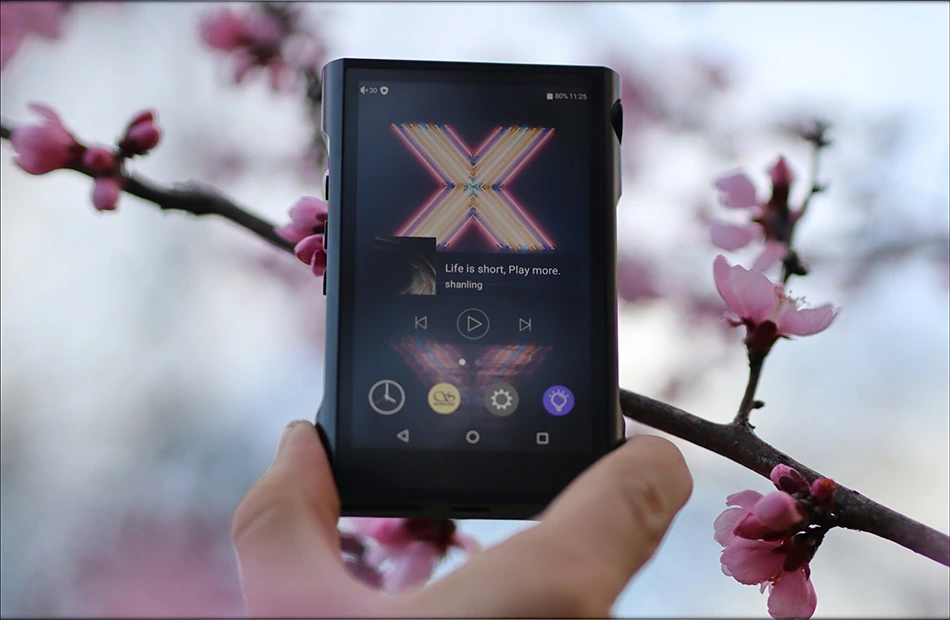 Introduction
Shanling or Shenzhen Digital Shanling Techno is a huge company from Shenzhen, China, focused on delivering music, as life is short, and you need to play more. 
If you've read through my review of the M2X DAP, you probably know that I'm a huge fan of the M2X DAP, and I loved the unique sweet tonality Shanling went for when creating the M2X. The overall support from Shanling is on a whole nother level compared to most companies. This is because they employed a dedicated rep for their DAPs, and they are a high-end audio company from China, having some really expensive products in their store. This means that they mean business in China, where rules are far more strict and where the folks into audio don't take music lightly.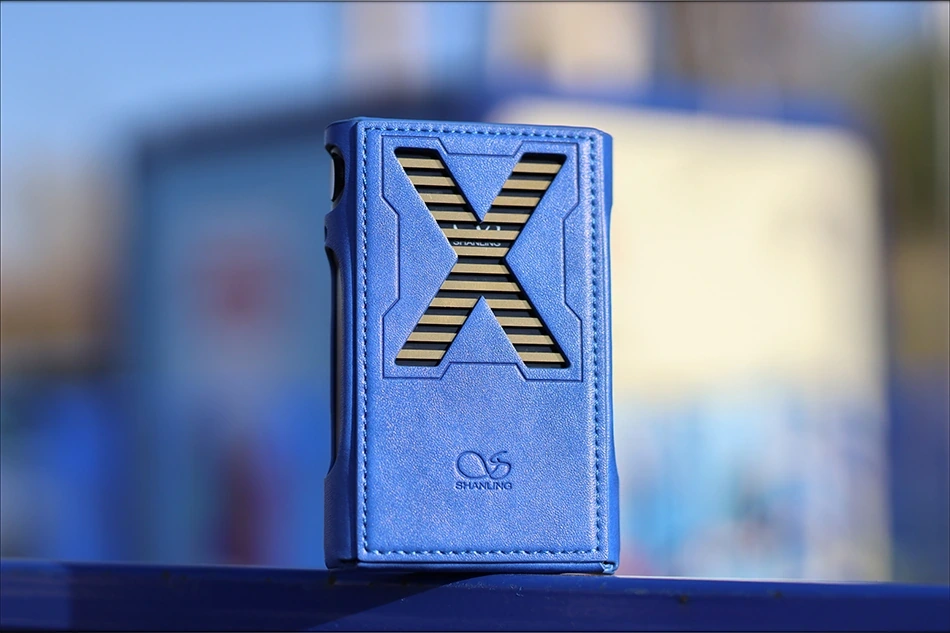 It should be noted that I have absolutely no affiliation with Shanling. I'd like to thank Shanling for providing the sample for this review. This review reflects my personal experience with the Shanling M3X. Every opinion expressed is mine and I stand by it. The purpose of this review is to help those interested in Shanling M3X find their next music companion. 
Product Link
You can always grab a Shanling M3X from www.amazon.com here: https://amzn.to/3f4T1G7
If you're in the UK, you can also grab Shanling M3X from www.amazon.co.uk here: https://amzn.to/3f3kuYY
And if you're from Europe, you can grab M3X from www.amazon.de here: https://amzn.to/3wakDN0
Unboxing
The package of the M3X is really small, and there are not a lot of extras in the package. My version is the one with the X Case, one of the coolest looking cases I've seen in my entire life. To get it, you need to make sure you order it, as it is not a part of the original package. Shanling also makes some nifty stuff like a lightning to type-C cable that you can use to use M3X as a DAC/AMp for your iphone.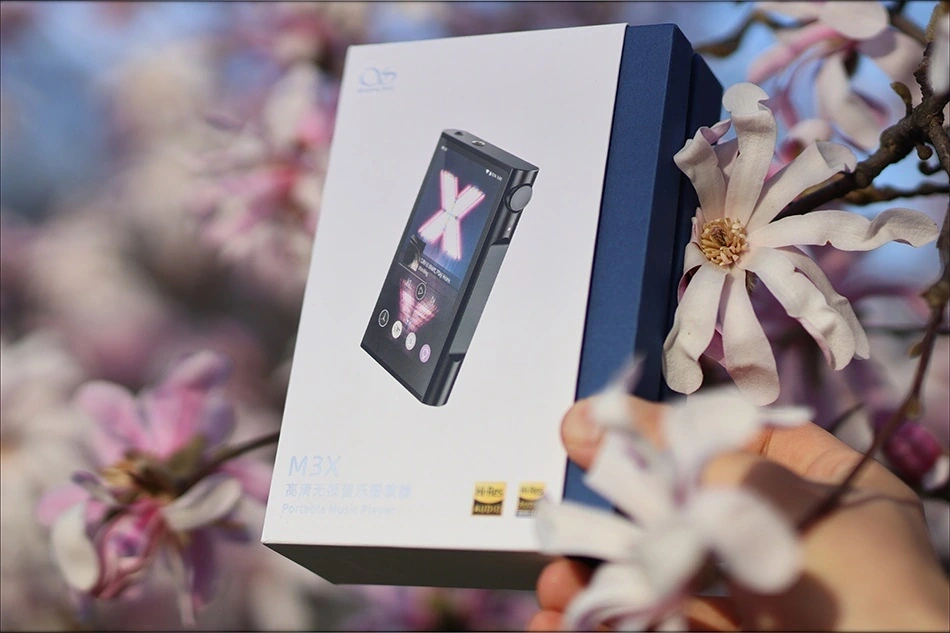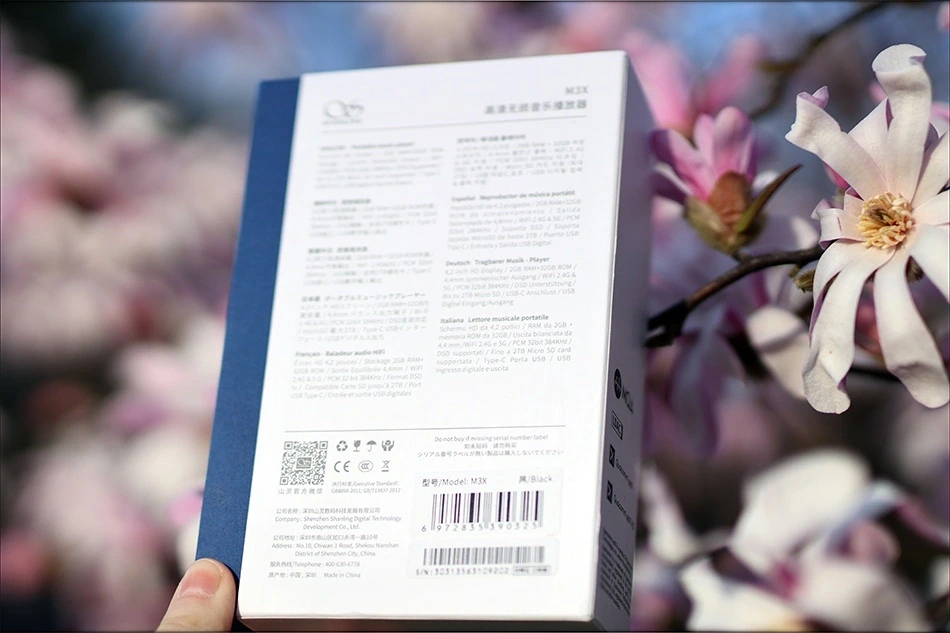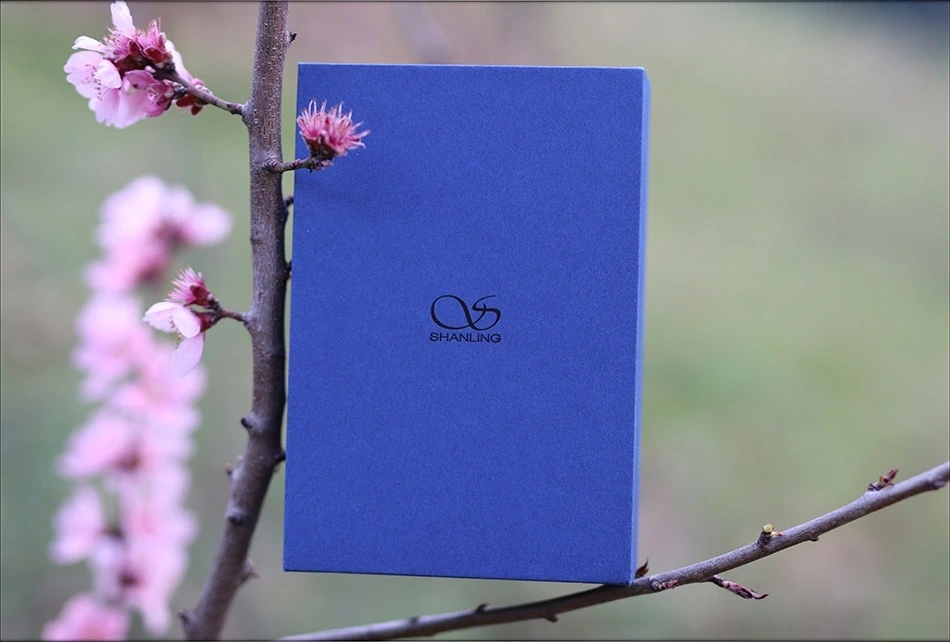 M3X comes with a screen protector applied on the screen, and one on the glass back as well. Even after using the M3X for a long while, neither protectors gained any scratches, so they did a good job there. There are extra screen protectors in the package, and a basic USB cable. 
Video Review
Build Quality/Aesthetics/Functionality
Starting with the build quality & Aesthetics, M3X is pretty much a tankish DAP that looks and feels like the ideal ~350 USD DAP. It has a volume wheel that's hidden away from scratches, is rounded on the sides, providing both good comfort and grip, it has playback buttons, and one microSD slot that support microSD cards as large as 2TB. The volume wheel doubles as a power button when you press it, and it has two headphone outputs at the top, one in 3.5mm Single Ended style, and one that is a 4.4mm Balanced headphone output. There is one Type-C USB port at the bottom, for charging and using M3X as a USB DAC.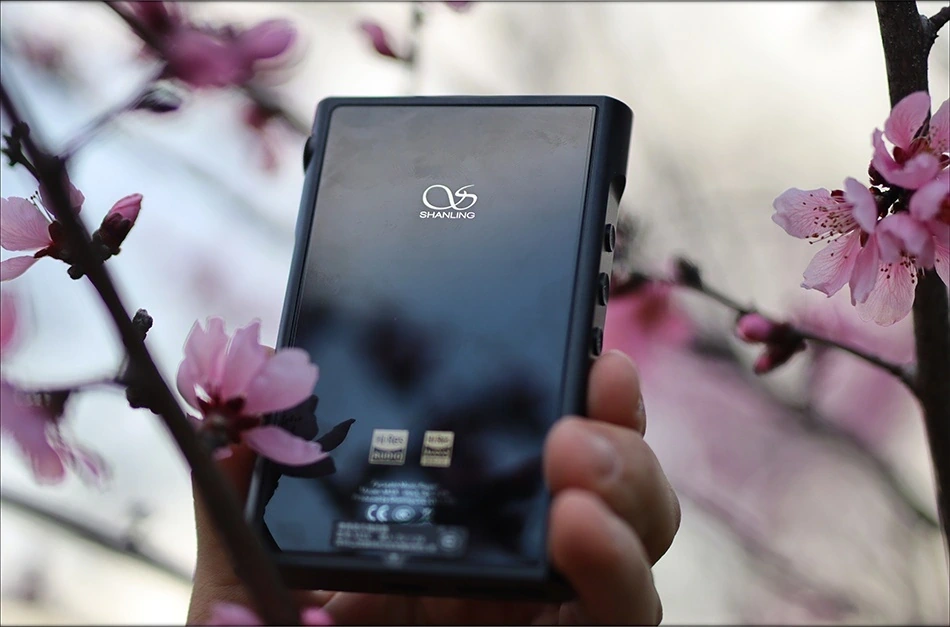 Under the hood, we have an 8-Core Snapdragon 430 CPU, with 2GB of RAM and 32-GB ROM. MQA Supports extended as far as full 16X Unfolding, and there is support for both 5G and 2.4G Wifi signals. The Bluetooth support includes LDAC, LHDC, aptX, aptX HD, and SBC. The bluetooth signal is great on my unit, and in line with most other high-end DAPs. M3X also works as an LDAC receiver, if you want to use it as a Bluetooth DAC/AMP. The typical file support includes Mp3, FLAC, and High resolution files, including DSD, and even Opus and ISO files, for those who like to listen to an entire album in one go.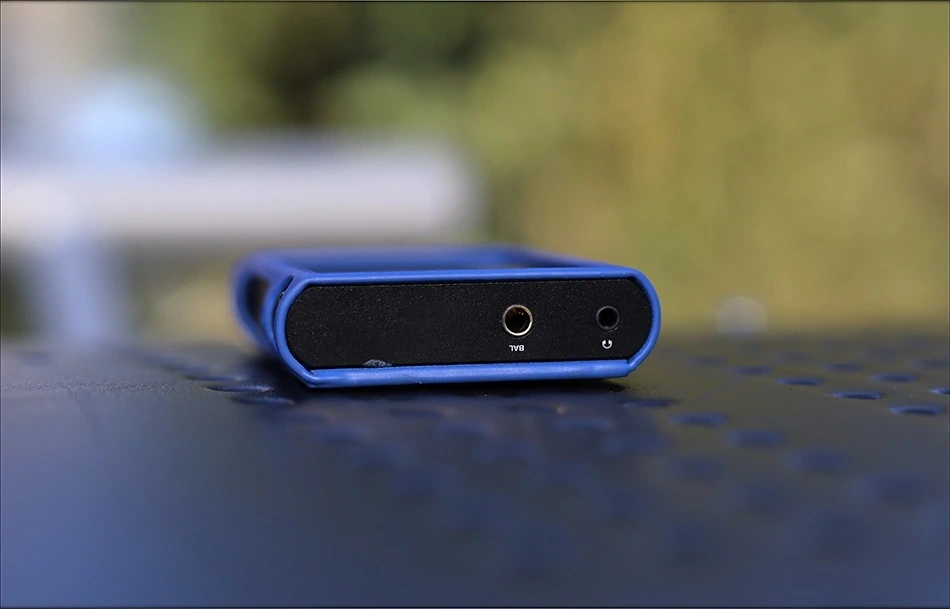 The display is a vibrant, slightly warm colored, 4.2″ IPS display, and it is about the smallest size I can say I am comfortable typing on. It still edges on being a bit small for me, but for a DAP, it is perfect, especially if you price portability. While on Lotoo Paw 6000 I didn't insist much on the display size, it matters more on M3X because now we have access to apps, google and such, which will require typing.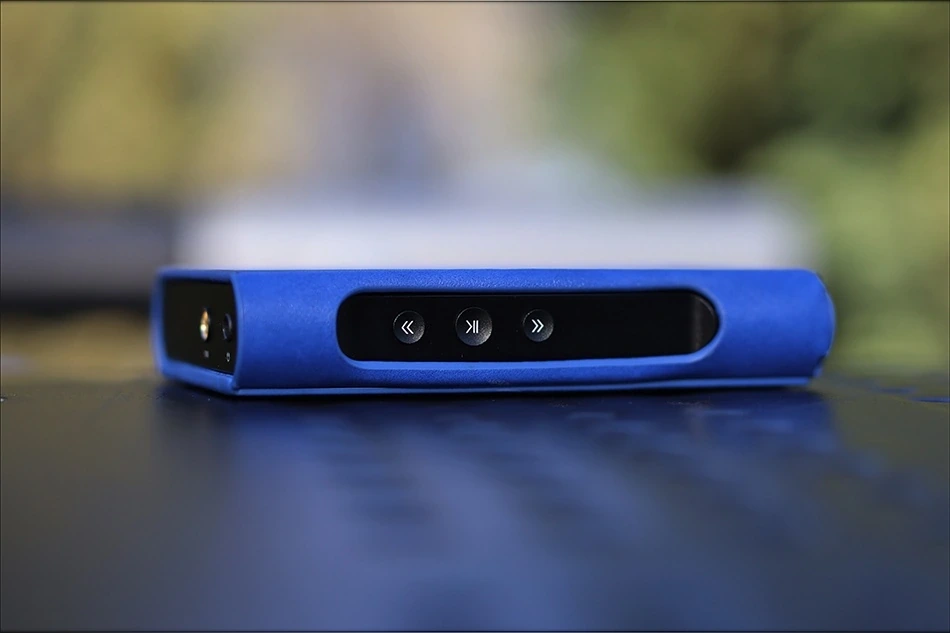 M3X comes with a promised battery life of 23 hours, but that's if using it in Single DAC mode, and Single Ended output. Of course, most of us aren't going to stick to that, and if using Balanced and the Extra Dual Dac mode, and a high volume, you can get about 15 hours out of M3X, which is still more than perfect for the price and shape it has, outdoing most competition by a good margin. The maximum output power of 240mW at 32 OHM on Balanced is actually excellent, being enough for most headphones. On Single Ended, it is about half, at 101mW, and it is not enough for HIFIMAN Sundara, Verum One, or Dekoni Blue. Really, you have not heard the full sound of M3X if you're listening in Single Ended, as there is far more that's better if using it balanced, like the Channel Separation, that makes a jump from 75dB to 115dB (SE vs BAL).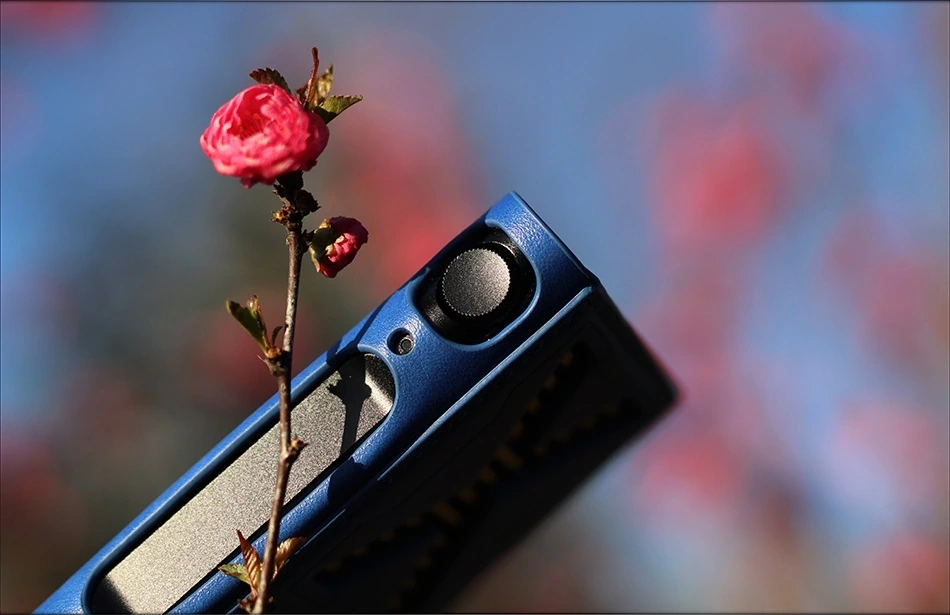 Shanling Quotes an output impedance of less than 10 OHMs, so I was concerned it may have some hissing with sensitive IEMs, but actually it is in the same ballpark as Lotoo Paw 6000 and FiiO M11 PRO, so IEMs that are really sensitive may present some hiss, but most IEMs won't have any trouble. 
The sonics of M3X are handled by two ES9219C DAC/AMP chips. They can be run in Dual DAC or in Single DAC mode, and there is a noticeable improvement when running them in dual DAC mode. That eats a bit more battery, but if you made the financial effort of going with M3X, I would suggest either considering getting an external battery pack, or an extra power brick and running it in Dual DAC. 
Software
Shanling M3X comes with a very basic, almost vanilla Android 7.1.1. This is a really old Android N version now, but it works flawlessly, and I prefer having the stability it comes with above the newer features Android has, but which aren't all that useful for DAPs. The display has more than enough resolution to be crisp and clean, and it has a very good color support too. Wifi support is excellent, with excellent signal strength and up to 5 MB of download speed with two walls between the router and M3x.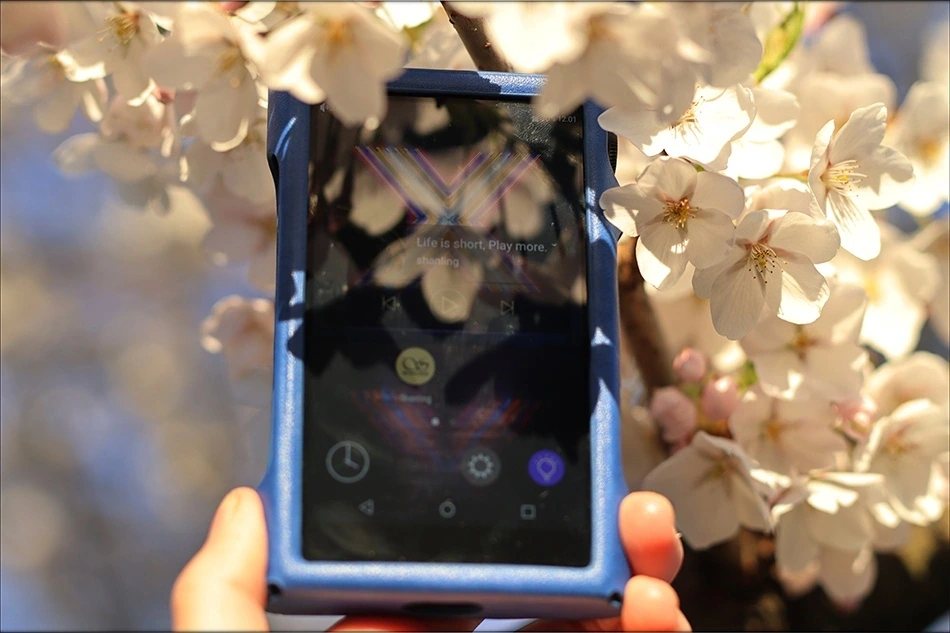 The place you'll wanna go is the Audio settings, as that's the only really interesting place in M3X's settings menu. The Headphone output can be configured to work as a Line Out, there are multiple filter modes, and M3X can work in Dual or Single DAC mode. It is possible to select the Boot and Max Volume, and what codec Bluetooth will be trying to use. M3X also has Airplay and a Vehicle mode. 
When starting it up, you need to keep the power button / volume wheel pressed for a few seconds, otherwise it looks like it starts, but stops starting. That is normal, and part of avoiding battery drain in case of short power button presses. The whole OS is as fluid as any flagship smartphone with 60Hz refresh rate can be, and I have been a bit spoiled by my Black Shark 4 144Hz refresh rate, so I compared M3X directly to a Huawei P30 PRO which does have a 60Hz refresh rate, and it is basically the same in terms of smoothness and overall responsiveness. 
The promised 16X unfolding for MQA is done for local files, and it is done 2X by the CPU, and 8X by the DAC, while for streaming, MQA is done at 2X level. I'm not a strong proponent of MQA, but I do recommend trying it for fun.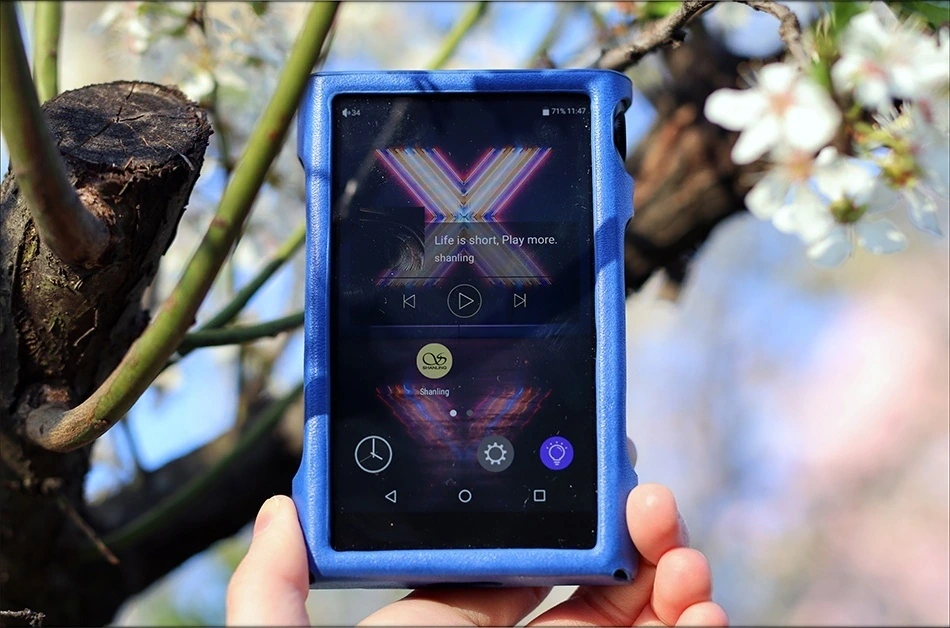 You can grab the volume slider at any point and manually adjust it, once you click the volume one click. The volume control is granular enough for any sensitive IEMs, even if you leave M3X on high gain and dual dac mode at all times. There is a Prime Mode, that works pretty much like iBasso's and FiiO's Pure Music Mode, and it basically only allows the Shanling Music app to run and restricts other background services and apps. I generally avoid it, as I prefer the full fledged Android experience. 
Speaking of the Shanling App, it is fairly intuitive, and reminds me of a more mature, more refined experience of a Hiby App. It has all the extra features expected like EQ, Folder Skip, Stop When Headphones Are Disconnected, Resume Play on Start. You can automatically update the firmware, as it downloads from Shanling's servers, and they do offer subsequent updates for their DAPs, always improving the Shanling Experience. 
In some ways, Shanling became a much better company after splitting from Hiby, but not because Hiby wasn't great, but because Hiby offers a more limited support to their partners, compared to the support they can offer for their own DAPs. 
Sound Quality
When first listening to M3X I was blown away by how energetic, forward, yet detailed it was. At that point, I didn't spend much energy trying to figure out its signature, but I did spend a lot of time with it. Somehow, it manages to have treble sparkle, but be refined, it manages to have a smoother, softer attack on bass that never gets fatiguing, and it has that magical midrange that M2X had, but slightly more refined and forgiving. All of this leads to a really pleasing and musical sound, and the dynamics are top notch as well. M3X does in fact lose a bit in terms of bass impact, but that doesn't seem to affect the overall fun factor of the sound. I also noticed that it tends to pair best with thicker, warmer IEMs / Headphones, so anything like Campfire Vega 2020 or Dorado 2020, Rhapsodio Zombie works best.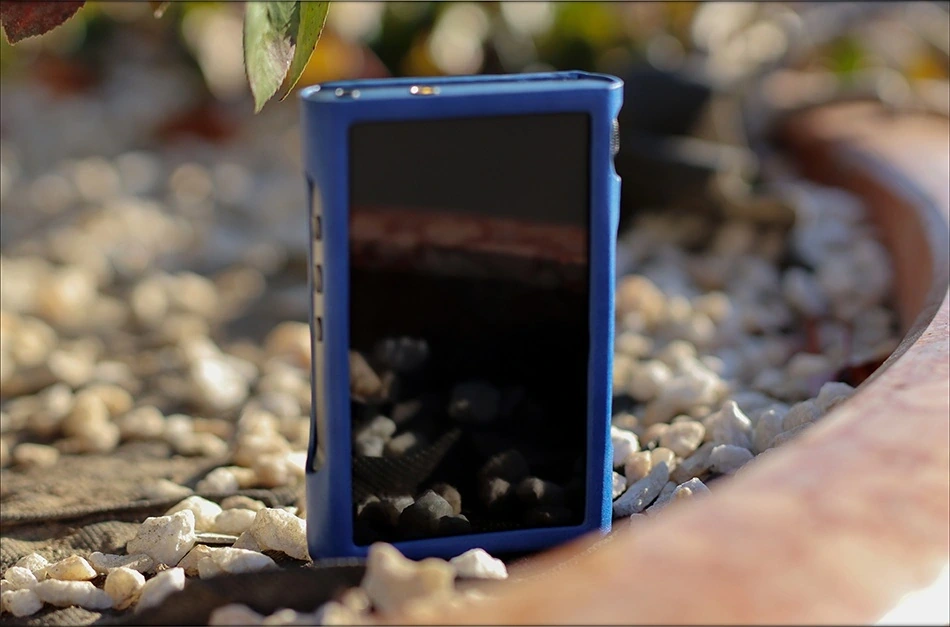 The bass of Shanling M3X is really deep, but it has a softer, more mellow presentation. It tends to have a slightly more substantial midrange and lower midrange, so the sound can be quite realistic and not thin / metallic. The bass cannot be EQ'ed very much, as the thing missing is not bass quantity but the character of the bass is a bit soft and doesn't hit with utmost impact. Instead, M3X has a bass that's refined, and softer, absolutelty delightful for Jazz and slower, chill music. This means that M3X is not exactly ideal if your favorite music style is Technical Death Metal and bands like Brain Drill or Dethklok, or hard trancecore, but it is great for pretty much everything else.
The midrange of M3X is also sweet and detailed, similar to the one of M2X. There's a bit of extra body to music, which helps a lot with the corpolence of guitars, pianos and stringed instruments. The midrange of M3X is also well rounded, so it is as deep as it is wide, and the soundstage is natural – medium in size. M3X has good dynamics and impact in the midrange, and it tends to suit femlae voices like HIME HINA well, but works alright for male voices like Eskimo Callboy too. I noticed a good focus on the forward instruments, less focus on the background information, with great detailing for the price point.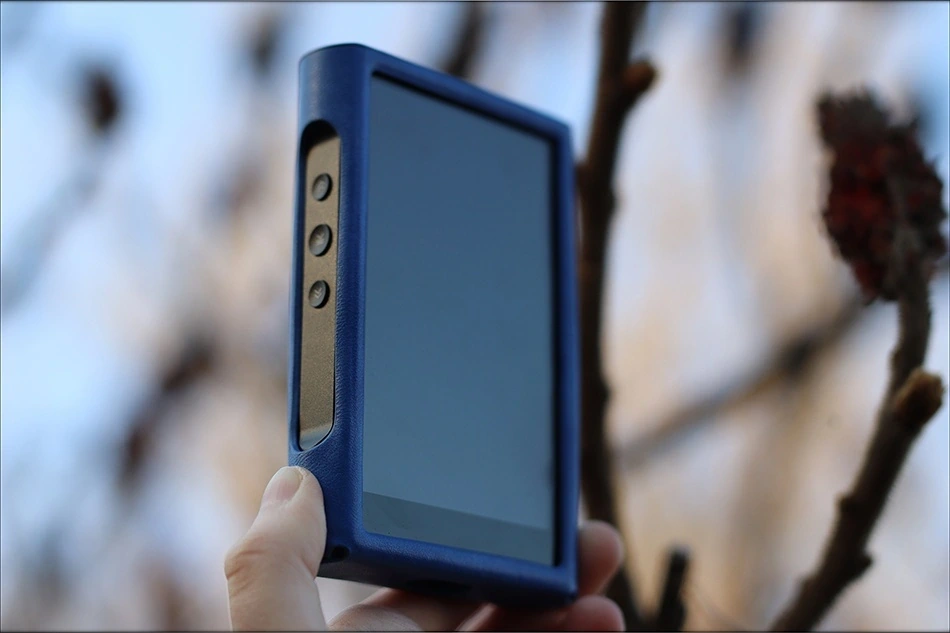 The treble has some extra pep and sparkle around 9 kHz -10 kHz, after which it rools off gently. Having a slightly more enhanced treble doesn't mean that it is bad for treble sensitive people, as it has a slightly softer character to that treble, rather than having a metallic and strong-edged one. It tends to uplift most IEMs without making them annoying or too sparkly, so IEMs that tend to be a bit dark will gain body and sound more open in the treble. Already thin IEMS may not work as well given the softer bass impact. Having that softer bass helps a lot with music that's fatiguing an the treble being a bit smoother works too, so you could say that M3X is a forgiving DAP. 
Comparisons
The main competition for M3X is made of M2X, because I want to highlight how much Shanling has been improving with their newer DAPs, but also iFi xDSD, as you can use M3X as a USB DAC, and FiiO M11 PRO, and iBasso DX160.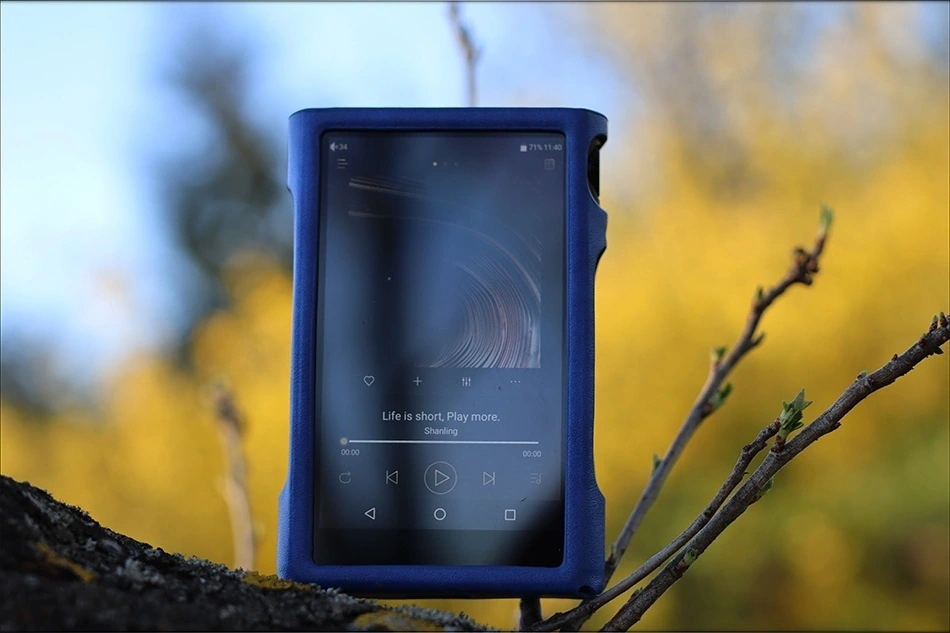 All of those are popular alternatives that M3X needs to beat to be able to get in your pocket as your daily DAP, especially considering how much I recommended the alternatives in the past.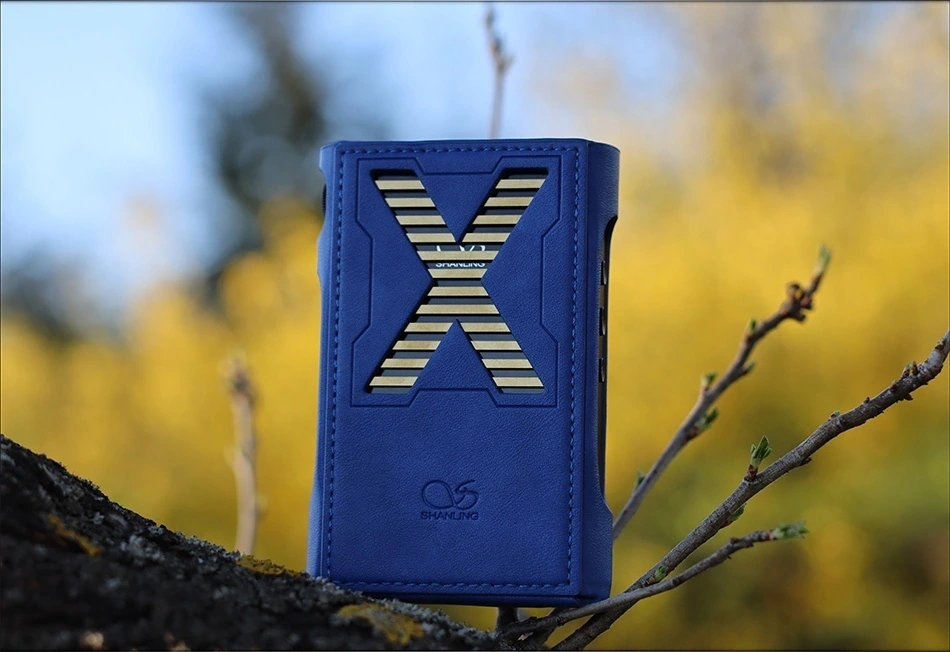 Shanling M3X vs FiiO M11 PRO (340 USD vs 650 USD) – This may seem like an unfair comparison, as M3X is far cheaper than M11 PRO, but being cheaper in price does not necessarily mean that it is cheaper in build or features. From the start, the battery life is better on M3X, and driving power is much better on M11 PRO on Single Ended. In fact, M11 PRO has on single ended as much as M3X has on balanced, and the balanced of M11 PRO is far better than even that. M11 PRO is still a killer DAP in general, but if you need a downsized version of that, there is nothing from FiiO to fill in the gaps, so I would like to nominate M3X as the best option there if you loved M11 PRO, and wanted to get something for half the price, and for about half the driving power. M3X is sweeter in the midrange, has a similar bass presentation to M11 PRO, and a deeper presentation, with a more rounded presentation, where M11 PRO is wider than it is deep. M11 PRO has better detailing and overall clarity, but not twice as good, so for budget-limited folks, M3X may be able to give that better price / performance ratio if M11 PRO doesn't cut it. The overall treble is a bit more sparkly on M11 PRO, with M3X having a smoother and more refined treble, being more forgiving. 
Shanling M3X vs iBasso DX160 (340 USD vs 400 USD) – DX160 is a bit more expensive than M3X, but it offers a pretty similar package, with similar features. In fact, M3X has some interesting features like LDAC support with the BT Receiver working in LDAC, as well as 16X MQA decoding. The sound of the two DAPs is quite different, with the DX160 being stronger, more punchy and more impactful. M3X has more focus on a treble sparkle, and the treble is also a bit smoother in texture, with a gentle roll off in the super high treble frequencies. If you're a fan of really impactful bass, then DX160 may be a better fit, while if you're into a very refined sound, and a softer bass impact and a fatigue-free sound, M3X would be better suited for you. App support and overall system smoothness is similar between the two, but the M3X has a better battery life. DX160 has far more driving power on Single Ended, M3X is similar on balanced to DX160 on single ended. 
Shanling M3X vs iFi xDSD (340 USD vs 400 USD) – You have to pay more for xDSD to get less, because M3X is a DAC/AMP, Bluetooth receiver with LDAC, DAP and also MQA decoder at 16X for local files. xDSD is much less as a device, but there are still reasons to go for it. In general, it is much simpler to use the Bass Boost and the 3D XStage that xDSD comes with than to EQ M3X. It is also much quicker to get results with xDSD, but the biggest differences are by far in signature and driving power. xDSD can drive much heavier headphones on Single Ended, and the M3X has a more refined sound. It came to me as a surprise, but if you're into a musical, well thought signature, and a softer one at that, but with a sweet midrange and an open top end, then M3X is a better option. It has better dynamics and more life in the mids, a more vivid presentation, than xDSD. xDSD has a deeper presentation, with more focus on the bass, where M3X has more focus on the midrange, treble, and refinement. xDSD is a bit more rough and impactful.  
Shanling M3X vs Shanling M2X (340 USD vs 220 USD) – The sound of M3X is much more open, forward, and has more life. M2X had little driving power, but that is not a problem on M3X, it can drive a ton of heavy headphones on Balanced, and M3X is what I would like to call a great offer at a great price. M2X is still nice and sweet, but a bit limited, and the way Android is implemented on M3X makes it a far better option if you're into Tidal. You do get MQA as a bonus, and while I still don't strongly support it, I do think it is a great idea to test MQA and make an opinion for yourself on whether you like it or not. I am an adept of critical thinking, so please also take all my works with a grain of salt, I do spend at least a month with every product, as per review policy, but that can't compare to some things that are really important to you and you only, like certain features that are core for your usage. 
Value and Conclusion
You can say for sure that M3X has a very good price for the performance and for the features it offers, but especially if you have balanced cables for your headphones and IEMs. This is because on Single Ended it is not quite as interesting, while on Balanced, it is perfect. Add the great battery life and excellent support for MQA, Tidal, Apps, and even EQ in the Shanling Music Player, and they made M3X into a huge improvement compared to the older DAPs they released.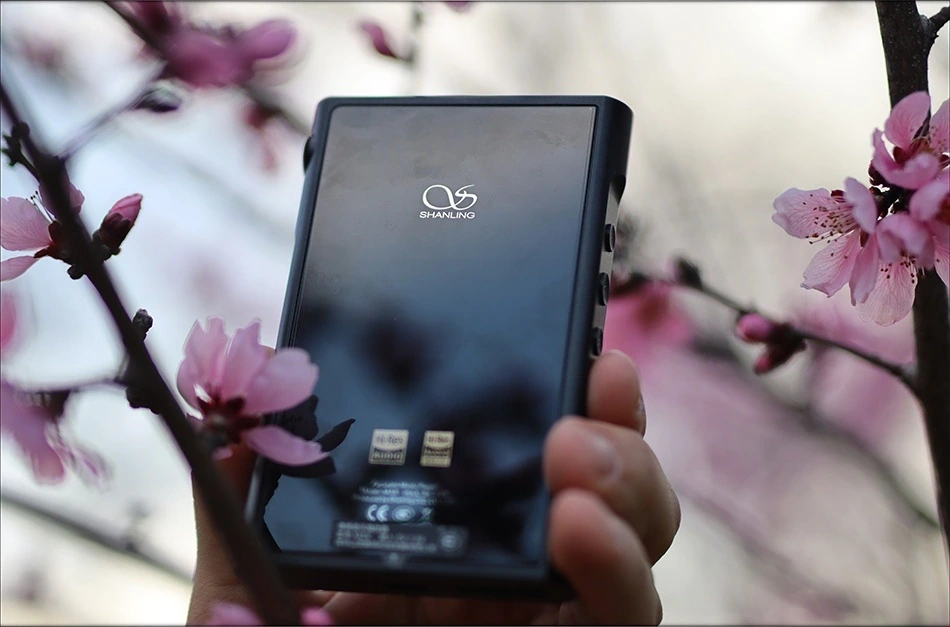 The package is quite minimalistic, and you'll have to order one of their cases personally if you'll want a leather experience with M3X, but at the same time, it is good to know that M3X can look more badass than other competitors, even M11 PRO or DX150. I personally like an edgy aesthetic, and while the player does not run warm enough to need the metallic grilles on the back to cool down, it is a really nice aesthetic touch, and provides good grips.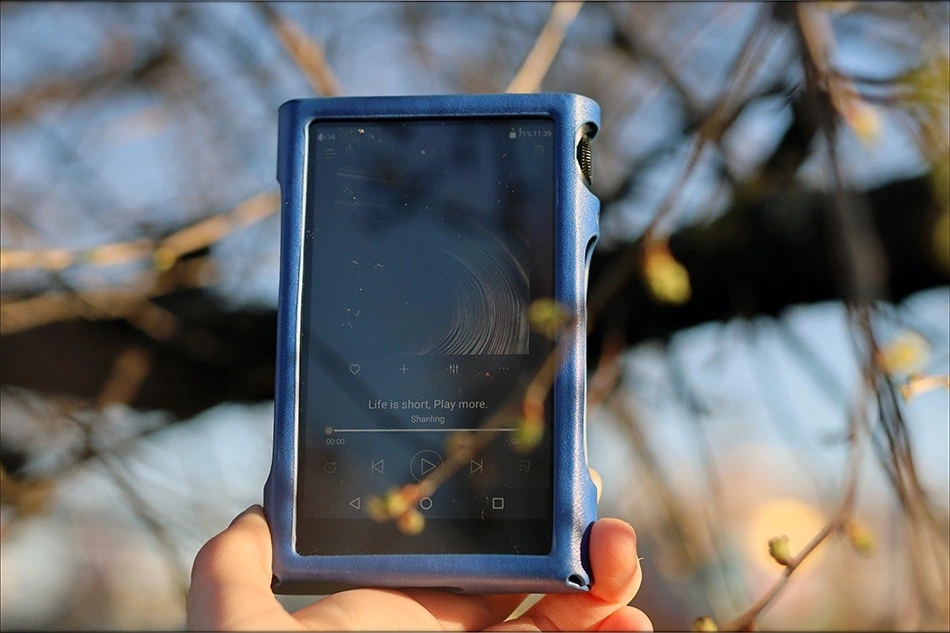 The USB DAC function is also handy, and it is one of the ways I have been enjoying M3X, to the point where I will actually add it to Audiophile-Heaven's Hall Of Fame. Of course, I'm adding it there for the whole package, sound, build, ergonomics, and battery life, it is a really awesome all-rounder for a really good price too.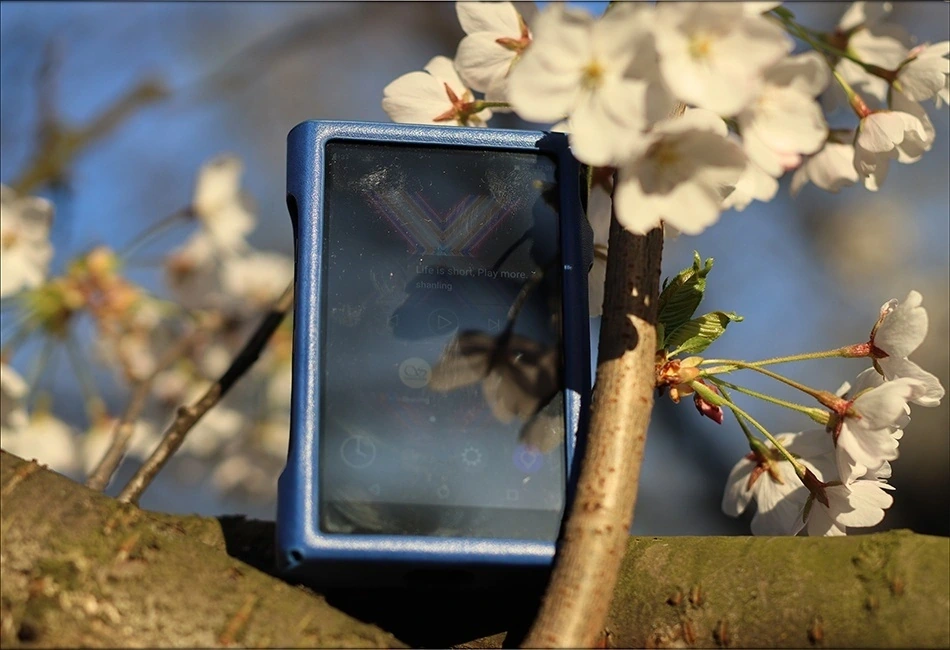 At the end of the day, it is an all-rounder, so if you need a high-quality DAP that can sound really amazing on Balanced, have tons of power, also on balanced, and which has a warm, beautiful display, and a refined, musical sound, Shanling M3X would be more than happy to oblige and make you happy for years to come.  
Product Link
You can always grab a Shanling M3X from www.amazon.com here: https://amzn.to/3f4T1G7
If you're in the UK, you can also grab Shanling M3X from www.amazon.co.uk here: https://amzn.to/3f3kuYY
And if you're from Europe, you can grab M3X from www.amazon.de here: https://amzn.to/3wakDN0
---
--- Please remember to stay safe, and always have fun while listening to music!---
 - If you have a dime to spare, please donate, and help us! It would make the day brighter for me and my wife- 
---
Full Playlist used for this review
We listened to more songs than those named in this playlist, but those are excellent for identifying a sonic signature.  I recommend trying most of the songs from this playlist, especially if you're searching for new music! The playlists are different for Spotify, Tidal and Youtube, and based on the songs I enjoy and are available on each!
https://www.youtube.com/playlist?list=PL_cjBXGmwSHSdGcwuc_bKbBDGHL4QvYBu
https://open.spotify.com/playlist/5J3oloz8Riy9LxEGenOjQ0?si=979ba4f082414be7
https://tidal.com/browse/playlist/330fd544-8e5b-4839-bd35-676b2edbb3d5
--- Contact Us ---





---