New Day, New Budget Wonder – HIFIMAN Deva Planar Headphones Review
HIFIMAN Deva is a Planar Magnetic Headphone that comes with a Bluetooth DAC / Amplifier and which is able to punch some real volume, priced at 300 USD. This makes it a very fair competitor to the likes of HIFIMAN's own Sundara, which can be found at 250 USD, Brainwavz Alara which was launched at 500 USD, but can be found at 350 USD or even 280 USD, Verum One, which is priced at 300 USD, and even MAS X5h, and Meze 99 Classics. The comparison list is long, but the pairing list will be shorter, with iBasso DX160, FiiO M11, and Shanling M2X, and Bluemini being the main drivers for Deva. 





Introduction

HIFIMAN is truly a nice company when it comes to Audio, and they invest everything they can in making your experience the best possible, especially investing in giving you the best sound possible, sacrificing the package, and sometimes also sacrificing certain extras that aren't quite that necessary. This being said, they sacrificed nothing with Deva, and as we'll explore in this review, the headphones come with everything they could require, and they are one of the best headphones they launched to date. I reviewed quite a few HIFIMAN products, like their Ananda Bluetooth, HE6SE, Arya, Sundara, RE2000 Silver, RE800 Silver, and many others, which you can explore by clicking on the names above. 

That being said, it should be noted that I have absolutely no affiliation with HIFIMAN, I am not receiving any incentive for this review or to sweeten things out. I'd like to thank HIFIMAN for providing the sample for this review, with me being responsible for paying the custom taxes. Every opinion expressed is mine and I stand by it, the purpose of this review is to help those interested in HIFIMAN Deva find their next music companion.
Product Link
You can get HIFIMAN Deva from www.amazon.com here: https://www.amazon.com/HIFIMAN-Full-Size-Open-Back-Headphone-Bluetooth/dp/B0875PW5S8/


Packaging

First things first, let's get the packaging out of the way: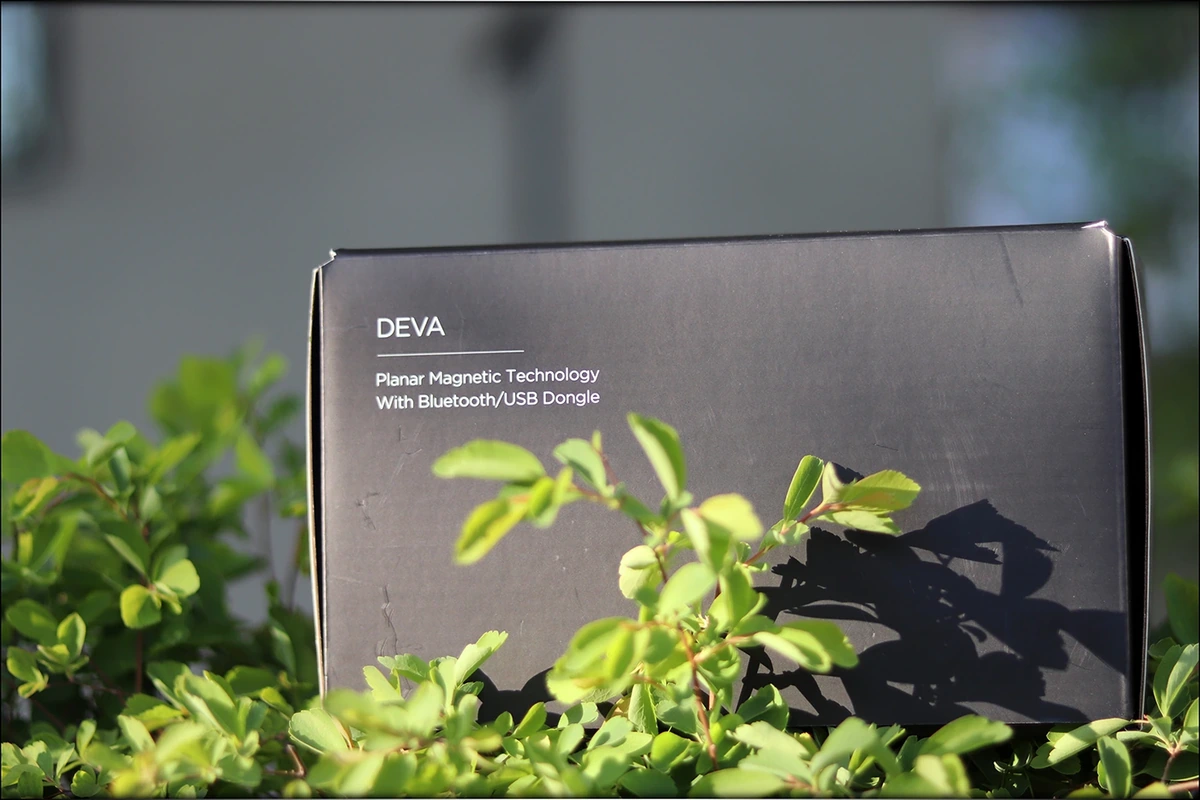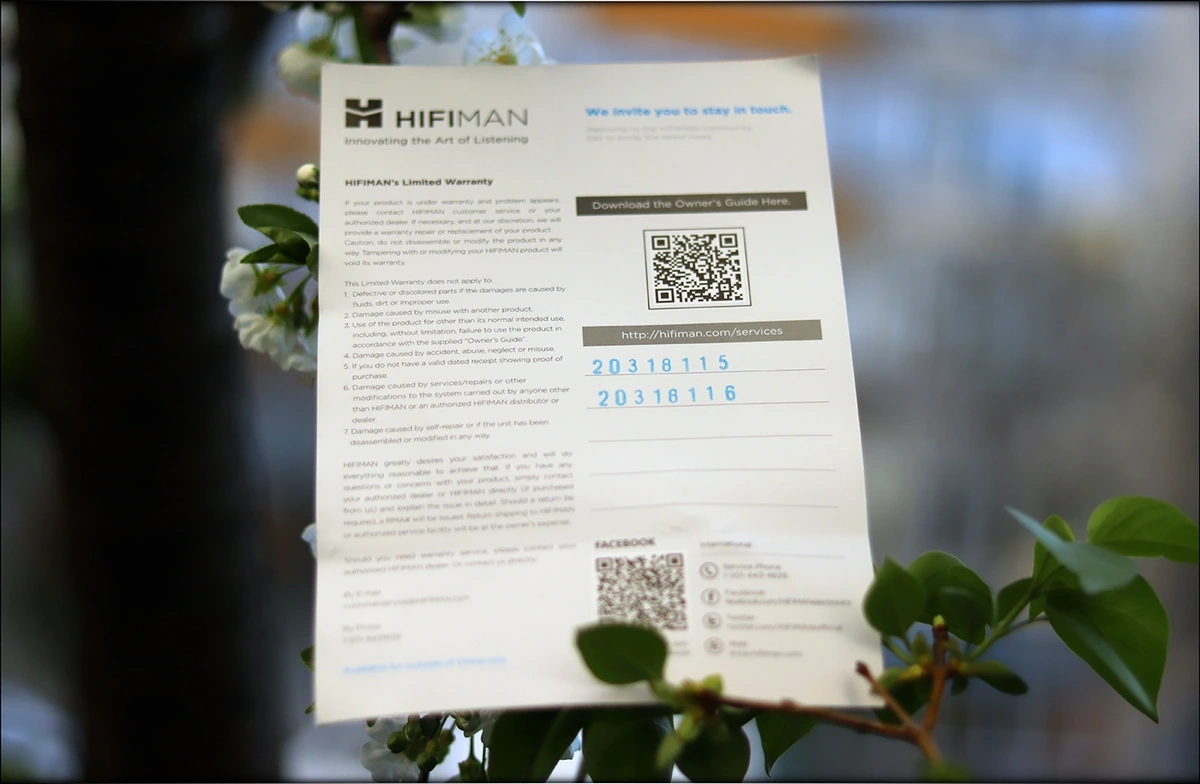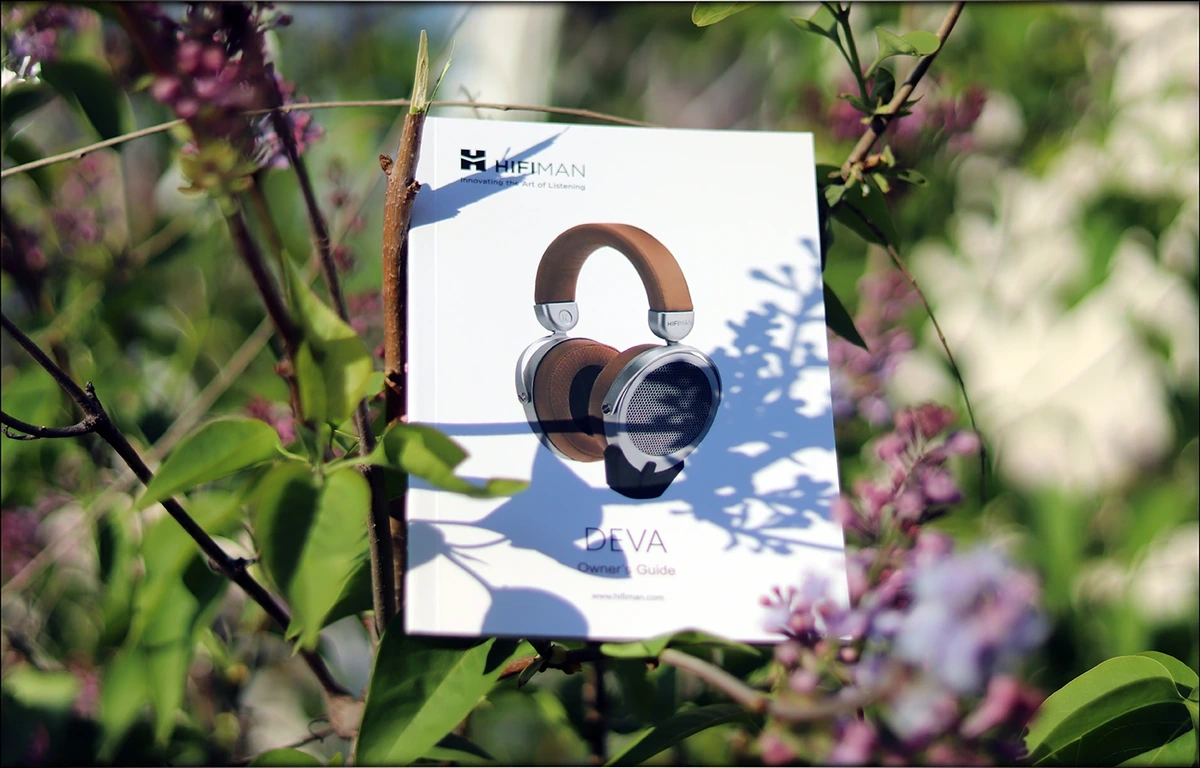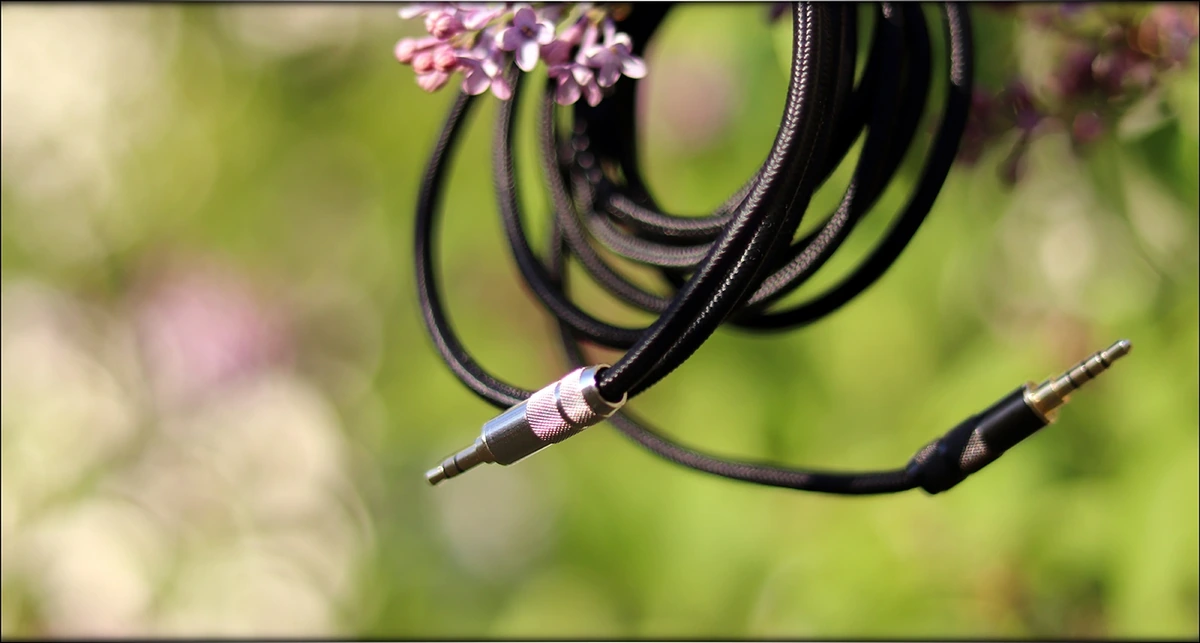 A lot of people have complained about how HIFIMAN sacrifices the package first, and about how their package is not exactly up to the value of the product in question sometimes, but with Deva that simply isn't the case anymore. This is a high-end headphone, presented as one, with a truly beautiful design and ergonomic, with a ton of extras, including an analog cable, for using Deva with a normal source, or a DAP, or even your smartphone connected to an external DAC/AMP. 

There's the Bluetooth DAC/AMP, and as far as I understand, you can find deva for sale, directly from HIFIMAN, even without the BT DAC/AMP, so you don't have to pay for it if you don't need it, or if you don't want it, although, I am sure you will want it, given the sonic performance and the convenience it has. 

Then, there's the manuals, and everything else that I mention in my full video review about them. 



What to look in when purchasing a Flagship Headphone

https://www.audiophile-heaven.com/p/what-to-lookl.html



Technical Specifications





Build Quality/Aesthetics/Fit/Comfort

Deva is not your average headphone from HIFIMAN, and that can be seen from the start, as where Sundara was very industrial and minimalistic-looking, Deva goes for absolute fashion. I suspected this would make them uncomfortable, but it is quite the other way around, HIFIMAN managed to not make just a beautiful headphone, but a darn comfy one, and Deva is indeed one of the most comfortable headphones I have tested to date.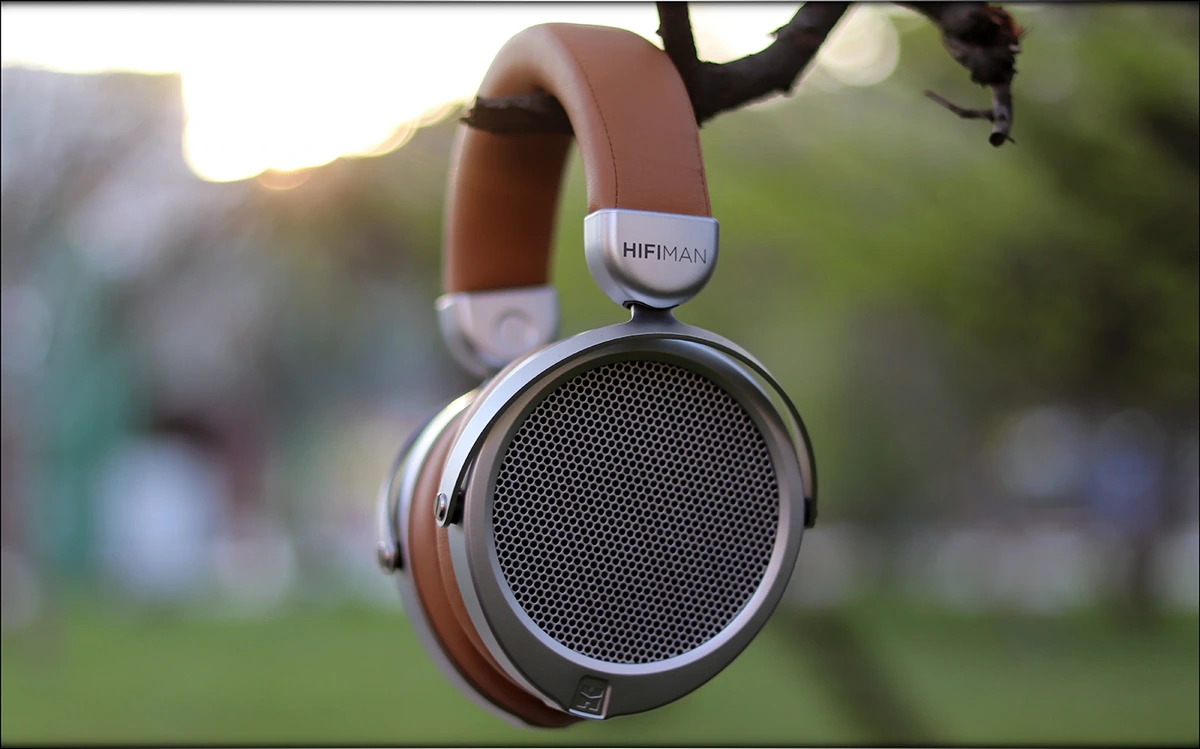 Although there is just a hint of microphonic noise from the cable, there is no driver flex, and the cups are just huge, enough for my ears to fit in and have spare space. The headphones will work great for any head shape and size, and the adjusting mechanism is way better than what we've seen with Sundara and other HIFIMAN models, Deva finally feels like a proper 2020 Headphone in every way possible. 

They use a pretty typical cable, although the cable is on only one cup, which is the left cup. The cable has a 4-Pin connector at the cup site, so it may be possible to create a custom cable that is Balanced. HIFIMAN confirmed that their Bluetooth DAC/AMP actually runs in Balanced mode, and it is one of the best DAC/AMP sources you can have for Deva. The fact that the sound coming out of it is almost as good as the sound coming out of a high-end DAP like even FiiO's M11, or iBasso's DX160 simply blows me away.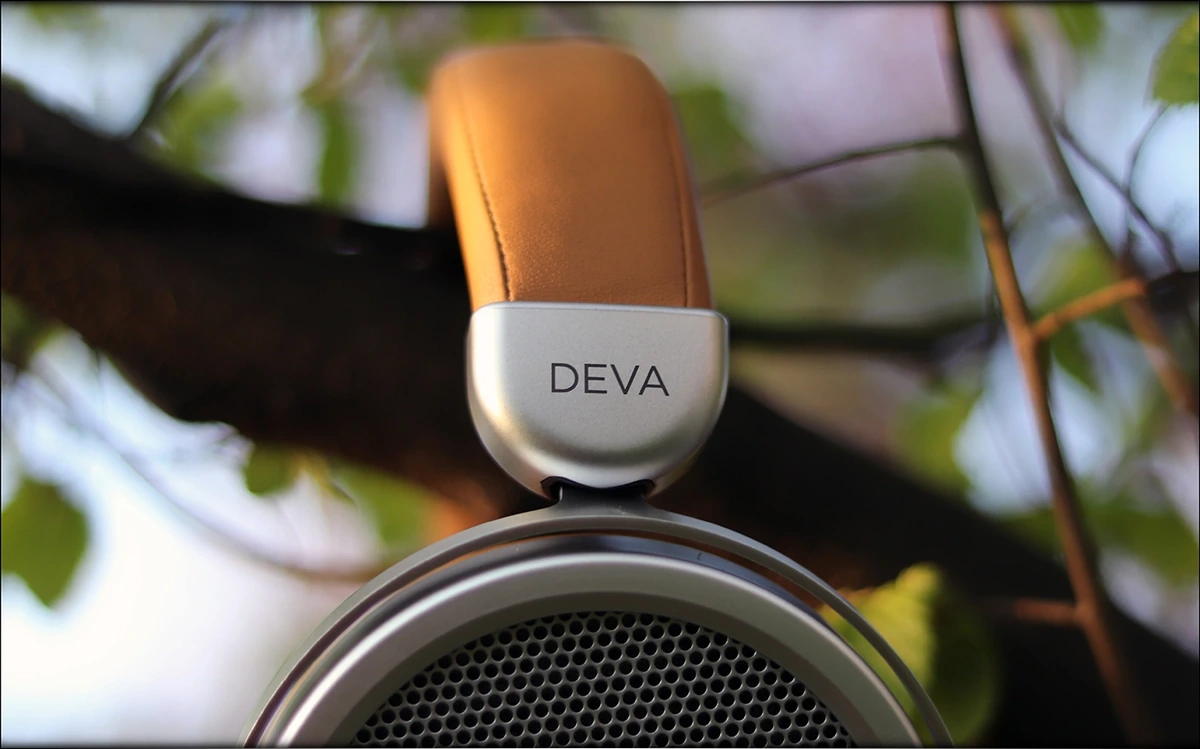 The earpads are soft, covered in fabric on the surface that touches the ear, and they are made of a leathery material otherwise. The cups are silver in color, and both the pads, and the headband are brown in color. There are modern accents combined with a very casual design that makes Deva an outstanding headphone that would work with virtually any style or fashion choice. The comfort is 10/10, there is no hotspot for the weight, they are very light, and HIFIMAN improved on the design of Sundara, as Deva is considerably larger, or at least feels as such on my head, being at the same comfort level as Arya, or HD800S from Senny. 

They are somewhat hard to drive though, and I do not recommend using an entry-level DAP like FiiO M6, HIDIZS AP80, or Shanling M0, because it may not have enough power for them. Instead, I would recommend always using the tiny Bluetooth module if you want to be cost-effective, it has way more than enough power for Deva, it is tiny, portable, has a microphone, and the quality is better than most entry-level sources.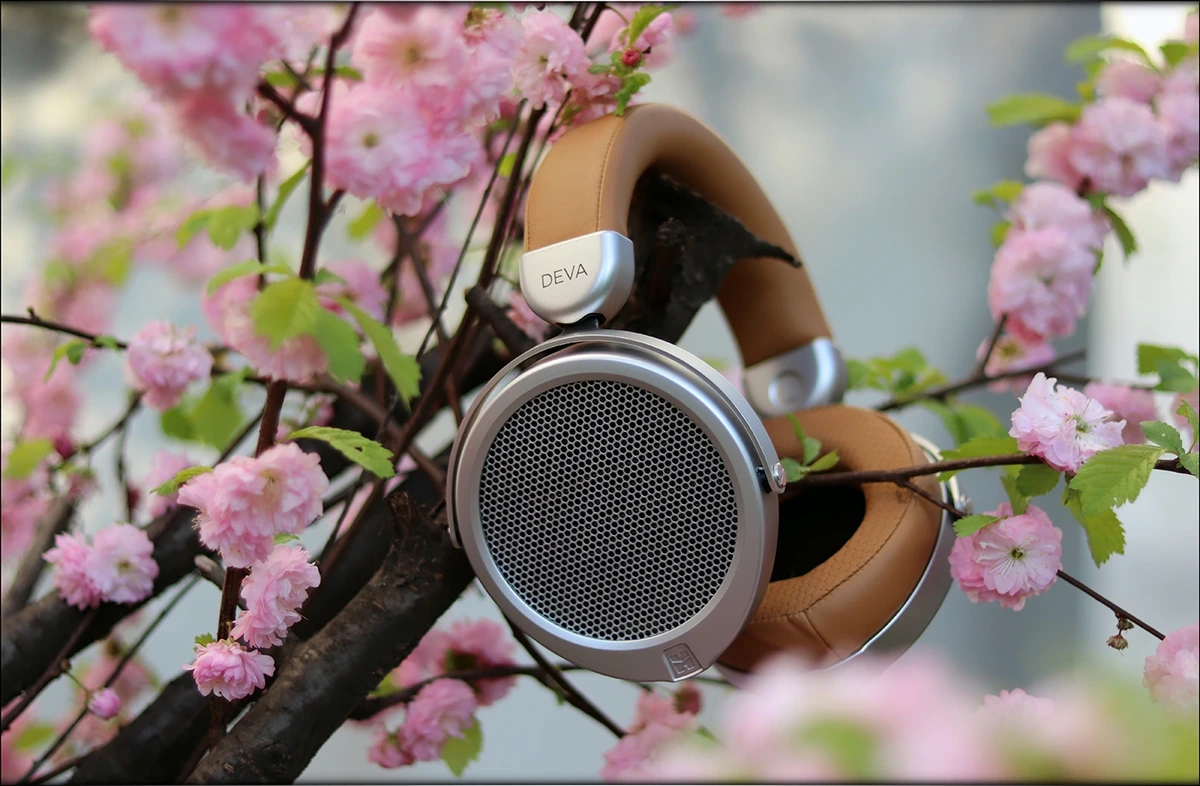 There is almost no passive noise isolation, only a few DB, Deva is an open-back planar magnetic headphone, they leak happily and they won't isolate you from the outside noise, unless you're listening so loud that you're covering all of the noise outside. This also means that everyone is going to hear your music, but I don't really mind sharing some of the goodies I enjoy sometimes. On the other hand, if you don't want your music leaking, Deva is a no go for a library, office or any place you need to keep silent. 



All in all, Deva is not just well made, it comes with everything you may need to enjoy them, they improved the pads, adjusting mechanism, comfort, everything shows that HIFIMAN is going to be and stay a top dog in the audio industry for the years to come. 



Sound Quality

Of course, the sound didn't stay the same as Sundara either, and Deva is it's own thing now. In fact, Deva's sound can mostly be described as sweet, musical, mostly natural, slightly warm, with excellent bass reach, and treble too, but with a natural overall presentation. 



The bass is delightfully deep, has a natural decay and compliments jazz and acoustic music beautifully. Switching to some rock, metal or EDM, I noticed an excellent impact and rocking to some Dance Gavin Dance – Prisoner shows a really good depth and revealing ability to the bass of Deva. It is a bit slower than Sundara, but also has better body, and reach in the low end. In fact, the upper body is not quite so characteristic of HIFIMAN, and Deva is considerably closer to Ananda Bluetooth than any other HIFIMAN Headphone, which usually have a somewhat thinner body, combined with a slightly more bright tonality. Deva is romantic, well-rounded, has a beautiful depth and a deep bass, even better than the direct competitors like Alara.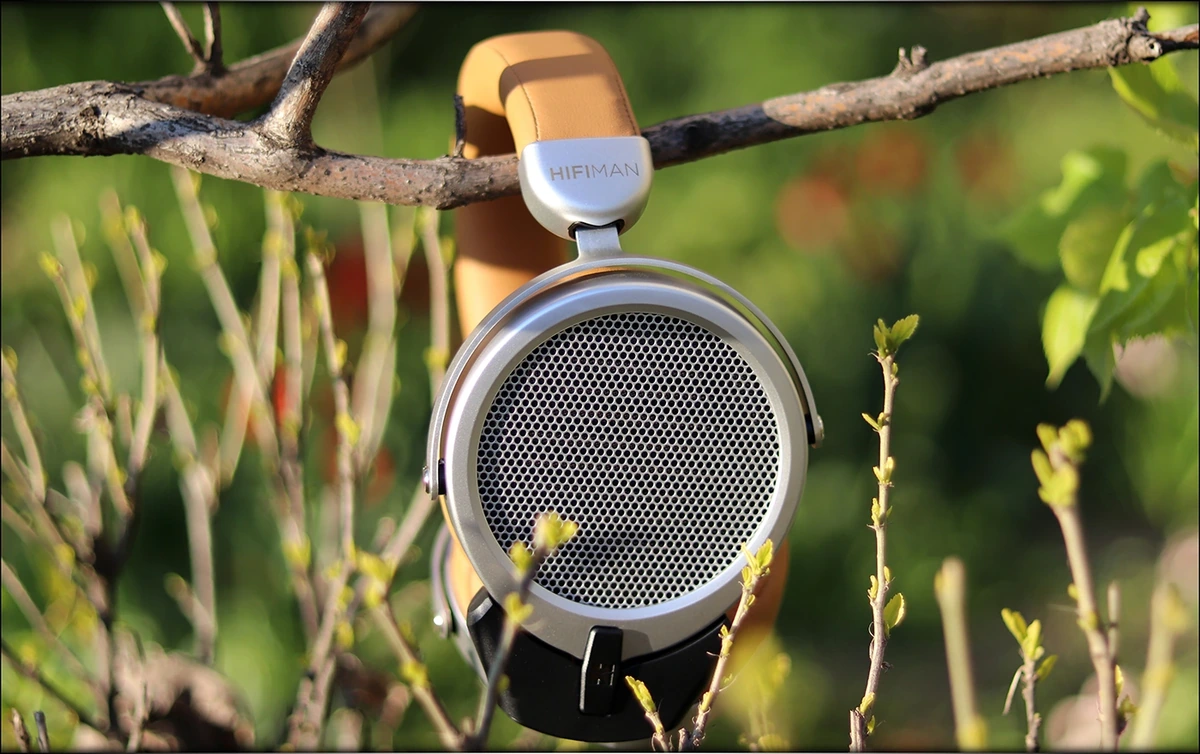 The midrage keeps to the tradition of Deva, is also sweet, has excellent body, and a very natural presentation. Male voices are slightly favored by the presentation, although female voices are generally sweet too. This makes happy and natural music sound a bit better, and sad pianos, or depressing music in general isn't complimented as much as happy and uplifting music is. The midrange has a huge soundstage, although the width is slightly better than the depth of the stage. It is considerably larger than Sundara, and at similar levels with Arya, although the Detail is above Sundara, but not quite where Ananda Bluetooth is. This being said, they are revealing enough to show a juicy amount of details in songs like Pierce The Veil – King For A Day. I would go as far as saying that for 350 USD, I haven't heard this much detail yet, so Deva gets the crown for being one of the most detailed headphones I heard. 



If the midrange and the bass are the strong points, you'd expect Deva to sound pretty boring in the treble, but they keep playing strong all the way to the top end. The treble has an excellent extension, it is less splashy and more natural than Sundara, and there's a good amount of detail too. This is where the high-end HIFIMAN sounds considerably different, HIFIMAN emphasizes treble detail and revealing abilities on their high-end models, while Deva's treble doesn't get as much of a front stage. This isn't necessarily bad, the sound is not bright this time around, but natural, the treble is good enough for a metalhead to enjoy every single drum and cymbal crash, while the bass compliments the sound, leading to a truly enjoyable presentation with pretty much any music style. From Jazz to Blues, from EDM to Rock, from Metal to Grindcore, Deva is what I would call a great all-rounder. You're compelled to do the Crab Dance if you listen to Attack Attack – Stick Stickly with Deva, they simply make you want to rock out all night, and party every day. 

The dynamics and the soundstage also are excellent, they are where most 700 USD headphones on the market are now, and I have Deva and Focal Elear side by side, and I pick Deva over 90 percent of the time. The treble of Elear in particular is better, also the dynamics, but I prefer the comfort, ergonomics, bass, soundstage, tonality, midrange and details of Deva so it says a bit about their sound and overall value.



Portable / Desktop Usage

Deva is the perfect portable headphone, they have a great ergonomic even while walking, the cable goes on just one side, and is high quality, they have a nice sonic quality, and they also are easy to drive with their own bluetooth accessory. 



In fact, they are so easy to drive, that Master & Dynamic MW65 doesn't come close, despite being considerably more made for portability. 

The area where Deva isn't exactly perfect for being out is the case, because there is none. The headphones are not exactly fingerprint or scratch magnets, but for the best experience you should consider getting a case, and HIFIMAN sells the case for Ananda / Ananda Bluetooth, which fits Deva. In fact, Deva is so light, and the clamping force / shape makes me wear them around my neck while not using them. They fit better for DJ-ing than Ultrasone Signature DXP, or other DJ Headphones, but they are open-back, so using deva in an actual love performance is out of the question. 

Of course, we're talking about a fully open design here, so it is hard to say that it is quite as portable as a closed back headset, and if you need low leakage and isolation, I would recommend the likes of Soundmagic HP1000, MAS X5h, or Ultrasone Signature Studio. Even Beyerdynamic Amiron has a bit more passive noise isolation than Deva, and the actual driver being huge for Deva, you get an extremely loud leak compared to headphones that are open back but which have a smaller driver. 



All in all, the elephant in the room is the fact that they are open back, but I've been using Deva portably quite a bit. This is because I do not care quite so much whether I annoy those around me, if they can't appreciate a bit of good music, then that's their problem, and I also take paths that are mostly empty, I visit parks a lot, every scenario that makes Deva portably good, I've done it. I'm also looking at replacing my Dacia Logan with a VW Jetta sometime in the very near future, so you can imagine I am not using public transportation much, so most of the places where Deva would not be great, I simply don't go. Around the house, I don't really bother anyone, but if you need to keep quiet, IEMs like FiiO FH7, CTM Clear Tune Monitors Da Vinci X, or Beyerdynamic Xelento are all great options. Just don't go for Final E5000, that one somehow leaks almost as much as Deva. 



Youtube Video Review
https://www.youtube.com/watch?v=7SCZiqfhmB4
Comparisons 

We're talking about the budget range, so I will be comparing Deva to Alara, Sundara, Verum One, MAS Audio Science X5h and Meze 99C. All of those are pretty much at almost the same price point, and Deva should be able to outdo all of them, to make sense as a purchase in 2020. Shockingly, I see it as an upgrade if you own any of those, except for the differences in design, because two of those comparison points are closed back, and although Deva sounds better, it is open back.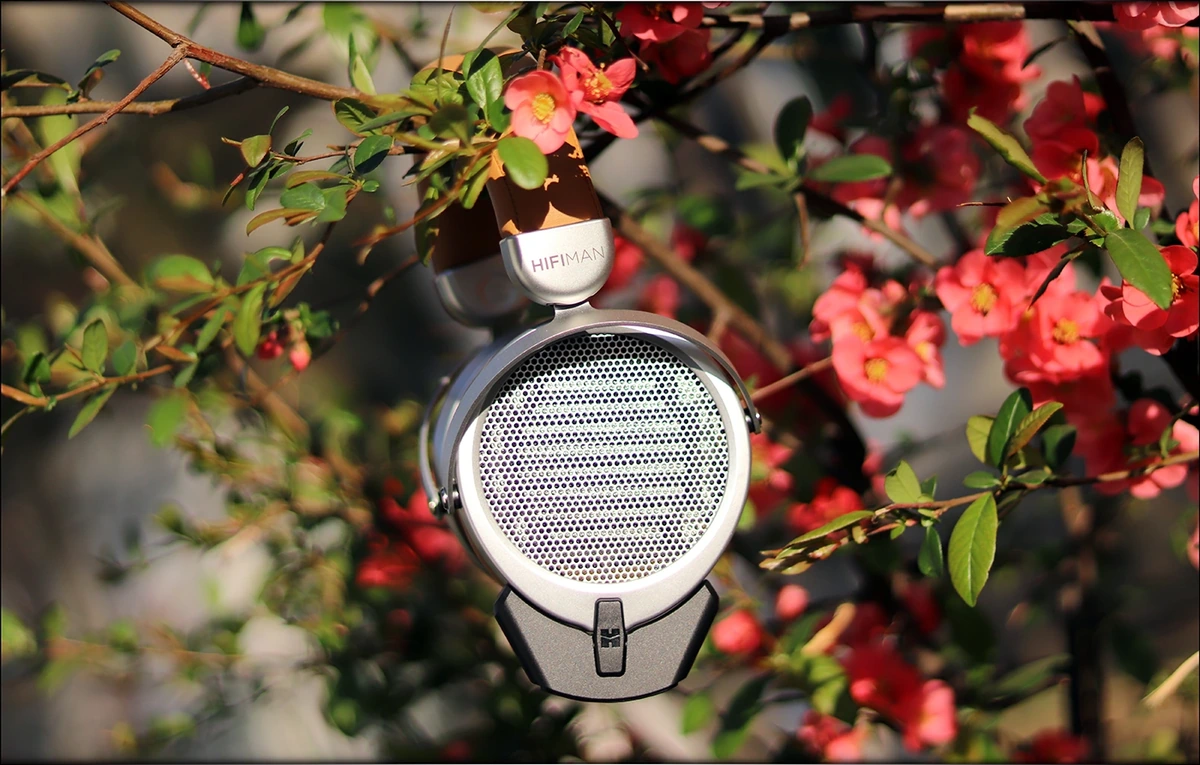 HIFIMAN Deva vs HIFIMAN Sundara (300 USD vs 250 USD) – I always feel like me doing pairings is such a friendly thing, while me doing comparisons is me doing strategic battles. Well, Sundara has a better overall durability, because it is all metal, but Deva is much much more cool, and I pick Deva more often since I got it, I just like their aesthetic and comfort more. Deva has a slightly looser fit, which translates to less wearing fatigue, Deva has cable on just one cup, which is also more comfy, and the cables of Deva are much much better than those of Sundara. The sound is more splashy, with more treble energy, less body, and a somewhat smaller stage for Sundara. Deva has a warmer, more natural tonality, a larger soundstage, more detail, but lacks that splashy character many enjoy with rock and metal. Sundara still has its place in the audio world for sure, but Deva is slowly catching up, and while it isn't exactly a direct upgrade, it is what I could call a very awesome new sound and comfort from HIFIMAN. 

HIFIMAN Deva vs Meze 99 Classics (300 USD vs 300 USD) – 99C is closed back, so the isolation is much better than Deva, but the comfort is worse, Deva is far more comfy, with better cable, and no cable with Bluemini. The overall fit of 99C is almost on-ear, compared to the real estate my ears have inside the cups of Deva. The sound, although the two have similar price points, is much more detailed on Deva, with considerably better dynamics, more soundstage width and depth, although slightly lower impact. 99C has a much thicker, more muted sound with less exciting treble, and with more overall raw impact, especially in the bass. I really recommend using EQ for 99C, a situation in which they become a bit harsh, but come close in details to Deva. 

HIFIMAN Deva vs Verum One (300 USD vs 300 USD) – Verum One is what I would call a great alternative, but they are considerably more heavy than Deva, also you can totally tell you're wearing planars with Verum, while with Deva, it is almost as if you're wearing a really portable headphone. Both open, both leak and do not isolate, but both have nice cables. The sound of Verum One is considerably thicker, with more body, a smoother treble, with less excitement up top, less neutrality, and a bit more impact. Deva is more natural, has a much wider soundstage, more space in music, larger earpads, more overall dynamics, and less impact on the bass. Deva is much easier to pair, Verum one is theoretically easy to drive, but the extremely low impedance makes most sources go to current clipping at loud volumes, so while Deva needs far more power, you never run into those issues with them. 

HIFIMAN Deva vs MAS Audio Science X5h (300 USD vs 300 USD) – X5h is a more recent headphone I reviewed that is closed-back, but which deserves all your love and attention, they are a high-quality headphone that is on-ear, so considerably less comfy than Deva, but they have a considerably more impactful sound, with more low end extension and depth. On the other hand, Deva has a far more fun sound, with more midrange, clarity, treble extension, and a wider soundstage. 

HIFIMAN Deva vs Brainwavz Alara (300 USD vs 350 USD) – Alara sometimes drops below 280 USD, so the comparison would be fair even if they weren't 350 USD, but they are hard to find, more of a rarity nowadays. They have a heavier build, but with a good earpad quality. They do have some driver flex which was not present with Deva. The disadvantage of Alara is that you need to wake up at exactly 6 AM USA time, on a magical Wednesday and be very hopeful to find a pair still in stock. This being said, they had a thicker, more meaty sound than deva, with more body, but also a slightly darker tonality and a smoother treble. Deva sounds more open, more natural, has a wider stage, and more dynamics. Alara is easier to drive, but doesn't come with a Bluemini to make it bluetooth too. 



Recommended Pairings

Deva scales really nicely, but they paired best with midrange-ish sources, especially DAPs since I used them as portables a lot. The best pairings have been with FiiO M11, iBasso DX160, Shanling M2X, and with their own Bluetooth receiver, which HIFIMAN names the Bluemini. The Bluemini can be purchased separately, but it only really fits Deva, so it is not that great of a deal if you go for a separate unit, and don't have a Deva already. This being said, Deva can be found for about 220 USD without Bluemini, and 300 USD with Bluemini.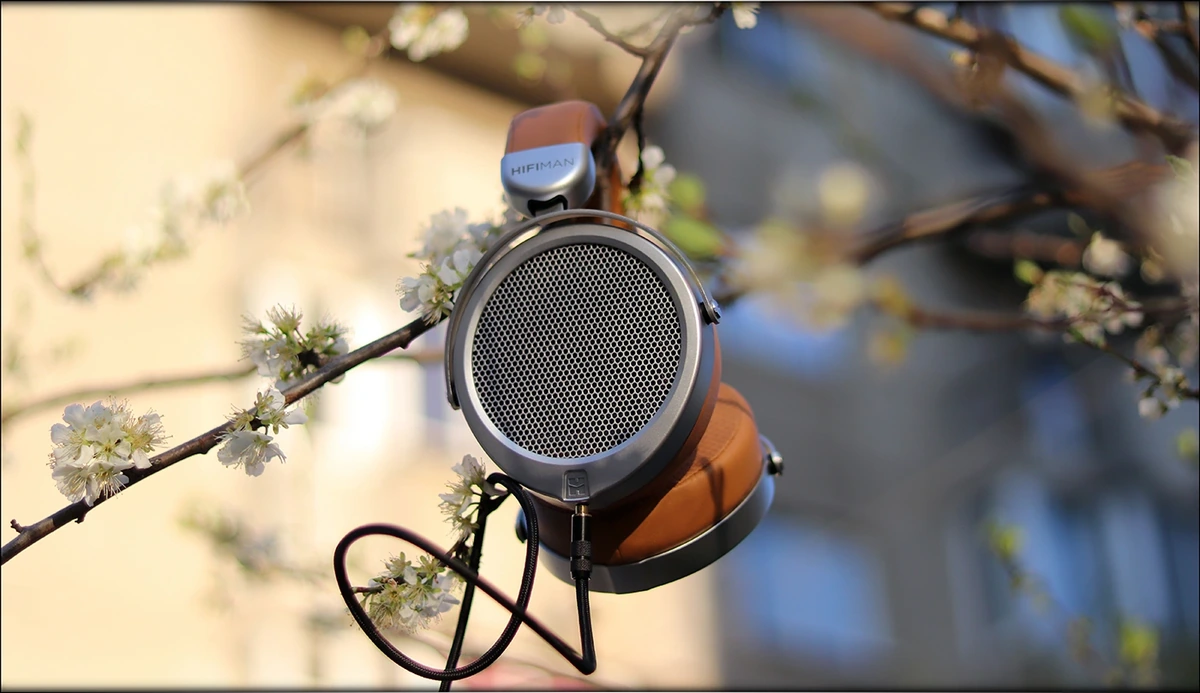 HIFIMAN Deva + iBasso DX160 (300 USD + 400 USD) – DX160 is the DAP to use, because it has an excellent performance on Single Ended, and even it has a better performance on Balanced, so it would make sense to either look for a BAL cable for Deva, or use the Bluemini, but DX160 surely beats the Bluemini in terms of overall clarity, detail, stage, and impact. All in all, this pairing is going to give you what I would consider the default, most vanilla sound of Deva, a wide stage, deep bass, and a nice amount of dynamics, impact and clarity, for a balanced price / performance ratio. 

HIFIMAN Deva + FiiO M11 (300 USD + 420 USD) – M11 is what I would consider the standard for using Deva, although you should know that you're blocked with using the inferior, 3.5mm output of M11. The fact that M11 sounds considerably better on the balanced output is no big news, but M11 has a slightly bright tuning on the 3.5mm output, which makes Deva a bit brighter, and if you loved Sundara, it makes Devca sound a bit more similar to the older sibling which received a lot of love. 

HIFIMAN Deva + Shanling M2X (300 USD + 220 USD) – M2X is a great option, if you don't like the Bluemini, the sound is colorful, has a tasty midrange, with a good amount of detail and sparkle. The bas is generally a bit flatter than when using most other sources, but this works alright, makes Deva a slightly more splashy and bright headphone, bringing it closer to a Sundara, but with a larger overall soundstage. 

HIFIMAN Deva + HIFIMAN Bluemini (220 USD + 80 USD) – The Bluemini is the best way to use Deva, if you're on a budget. It is less expensive than Shanling M2X, but you have access to a balanced amplifier, and that is a big thing, because the bluemini has enough driving power to make you go WOW when first hearing Deva. Not only that, but it can be used as a USB DAC, situation in which it sounds even better than when using it in Bluetooth mode, and because Deva doesn't come with a Balanced cable, this combination ends up having slightly better dynamics, punch and detail than most DAPs driving it, and absolutely no DAP below 400 USD can compare to just using the Bluemini on USB cable. Even on LDAC and BT, there are times when the Bluemini sounds better than most DAPs, HIFIMAN somehow having managed to get around the pesky BT algorithms that usually erase a ton of details from your music. 



Value and Conclusion

The price of Deva is just excellent, and considering you can have their sonic quality for 220 USD, if you opt for the non-bluemini version, and 300 USD for the complete version, you're literally one step away from having a dream setup, all without investing in a source. Not only that, but for 300 USD for the whole setup, I'm yet to see a reason not to get Deva. In fact, it is so great of a deal, that I'm not so sure Ananda Bluetooth has so much market, the performance difference is considerably smaller than the price difference, so Deva makes a great purchase as a more affordable variant of Ananda Bluetooth.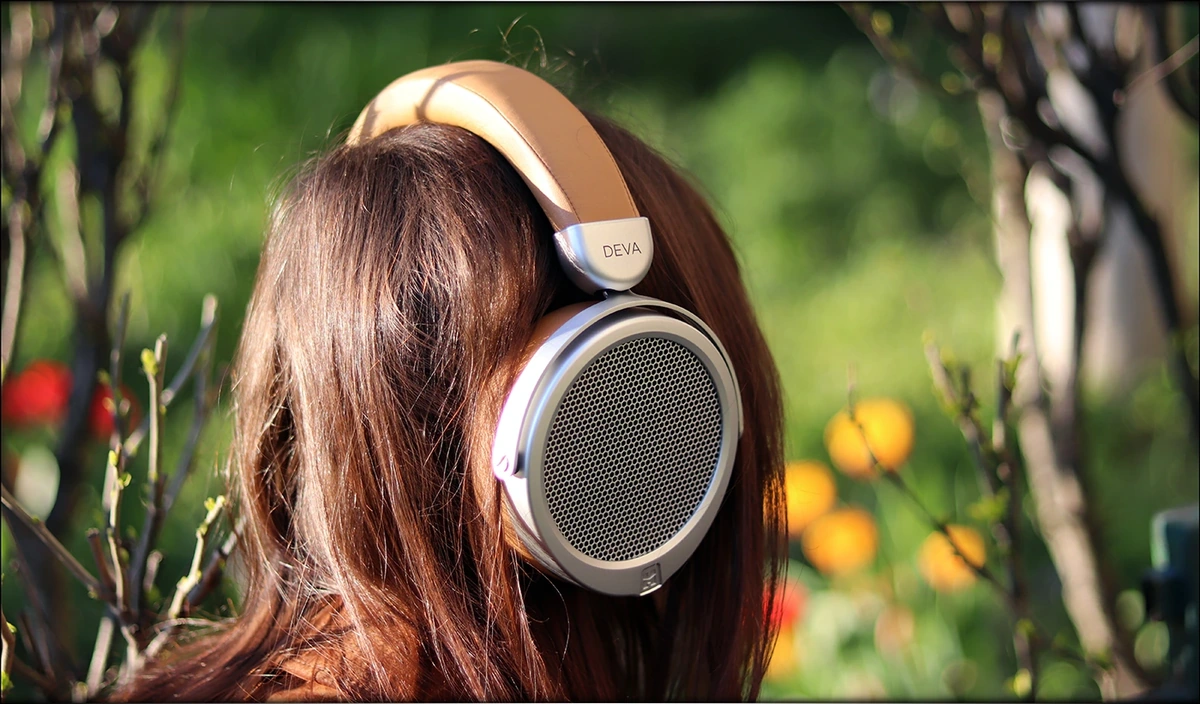 The big thing is, if you're rocking most headphones below the 500 USD price point, Deva may feel like an upgrade in terms of comfort, especially with their large earpads, high-quality construction, and with the fact that they do not have any inherent issues like driver flex. Not only that, but with a Bluetooth receiver that is detachable and which you can purchase separately, you pretty much don't have to worry about it dying, or, if you're going away for a long time, and if you need a ton of battery life, you could get two blueminis and have an extra for the time being. 



Then, there's the sound, which is natural, warm, deep, has excellent treble reach and sparkle, and which has a huge stage. Jazz, Pop and even EDM lovers will be delighted to hear Deva, and even those who sometimes enjoy a more upbeat style, rock, metal or especially atmospheric music like prog, will love Deva. 



In fact, I'm going to say this now, but Deva deserves a place in Audiophile-Heaven's Hall Of Fame, and I'm going to add it there right now. 



At the end of this review, if you're looking for a high-quality headphone that's really well priced, is comfortable, and has a natural sound with a deep bass, large soundstage and exceptional dynamics for the price point, Deva will be happy to deliver. 
Product Link
You can get HIFIMAN Deva from www.amazon.com here: https://www.amazon.com/HIFIMAN-Full-Size-Open-Back-Headphone-Bluetooth/dp/B0875PW5S8/
---
--- Please remember to stay safe, and always have fun while listening to music!---
 - If you have a dime to spare, please donate, and help us! It would make the day brighter for me and my wife- 
---
Full Playlist used for this review
We listened to more songs than those named in this playlist, but those are excellent for identifying a sonic signature.  I recommend trying most of the songs from this playlist, especially if you're searching for new music! The playlists are different for Spotify, Tidal and Youtube, and based on the songs I enjoy and are available on each!
https://www.youtube.com/playlist?list=PL_cjBXGmwSHSdGcwuc_bKbBDGHL4QvYBu
https://open.spotify.com/playlist/5J3oloz8Riy9LxEGenOjQ0?si=979ba4f082414be7
https://tidal.com/browse/playlist/330fd544-8e5b-4839-bd35-676b2edbb3d5
--- Contact Us ---





---