Flagship Now Affordable – HIFIMAN RE2000 Silver Review
HIFIMAN RE2000S is a new IEM from HIFIMAN, based on the mighty RE2000, which I reviewed before, but now at a much more affordable price point of 800 USD, at least at the moment of writing this review. I will be comparing it to Lime Ears Model X, Beyerdynamic Xelento and to the original RE2000 Gold. 
Introduction

HIFIMAN is a unique company for sure, as they achieved great success with their fans, for making some of the best sounding products this world has seen, but at a certian point, they also had some issues with their build quality, which gave some a slightly negative opinion of them. This being said, in the past two years, since I started doing reviews, and since I've been working with HIFIMAN products, and listening to their products, I had no issue with their headphones or IEMs, and what's more, I have said many times that I have been abusing my Sundara, and I still am, and it is still going strong, so in my personal experience HIFIMAN Products are quite strong. Of course, there is always some sample variation, but at least for me, HIFIMAN is pretty solid, and what issues will appear, will be sorted out by their excellent warranty and service. 

It should be noted that I have absolutely no affiliation with HIFIMAN, I am not receiving any incentive for this review or to sweeten things out. This review is not sponsored nor has been paid for by HIFIMAN or anyone else. I'd like to thank HIFIMAN for providing the sample for this review. This review reflects my personal experience with HIFIMAN RE2000 Silver. Every opinion expressed is mine and I stand by it, the purpose of this review is to help those interested in HIFIMAN RE2000 Silver find their next music companion. 
Product Link
You can always get the RE2000 Silver from www.amazon.com here: https://www.amazon.com/HIFIMAN-Topology-Diaphragm-Headphones-Isolating/dp/B07F8RVS86/
Packaging

First things first, let's get the packaging out of the way:



When I reviewed the HIFIMAN RE2000, I noted that I considered their package to be pretty solid, but maybe a touch much at times, with a very over-the top presentation, especially when it came to that wood and leather package. Well, it looks like HIFIMAN listening, and this may even be connected to the price point of RE2000S being lower than the price point of the original RE2000, but the new Silver comes in a much simpler and more basic package. 

This being said, the new package contains all the needed accessories, and the carrying case HIFIMAN shown us before. Overall, the only considerable difference in package is that the new RE2000 Silver doesn't include that large leather presentation box, everything else having stayed the same. 

If I would be to be a touch courageous, I could say that the RE2000S includes all the stuff that a 2000 USD IEM includes, despite costing just 800 USD at the moment of writing this review, making RE2000S an excellent overall deal in terms of package. 

There are many photos of the process in the unboxing and first impressions article: https://www.audiophile-heaven.com/2019/03/Unboxing-And-First-Xperience-HIFIMAN-RE2000Silver-RE800Silver-Sundara.html



What to look for when purchasing a high-end In-Ear Monitor

https://www.audiophile-heaven.com/p/what-to-lookl.html



Build Quality/Aesthetics/Fit/Comfort

The build quality and comfort is pretty much the same as the original RE2000. This means that all my opinions of RE2000 also apply to RE2000S, including the fact that I found them to be pretty comfortable, to fit my ears naturally well, but also the fact that the default tips are very poor, and that if you want to get a decent usage out of RE2000, I recommend investing in aftermarket tips, like the Spinfit tips, or if you're feeling forward, Final E tips.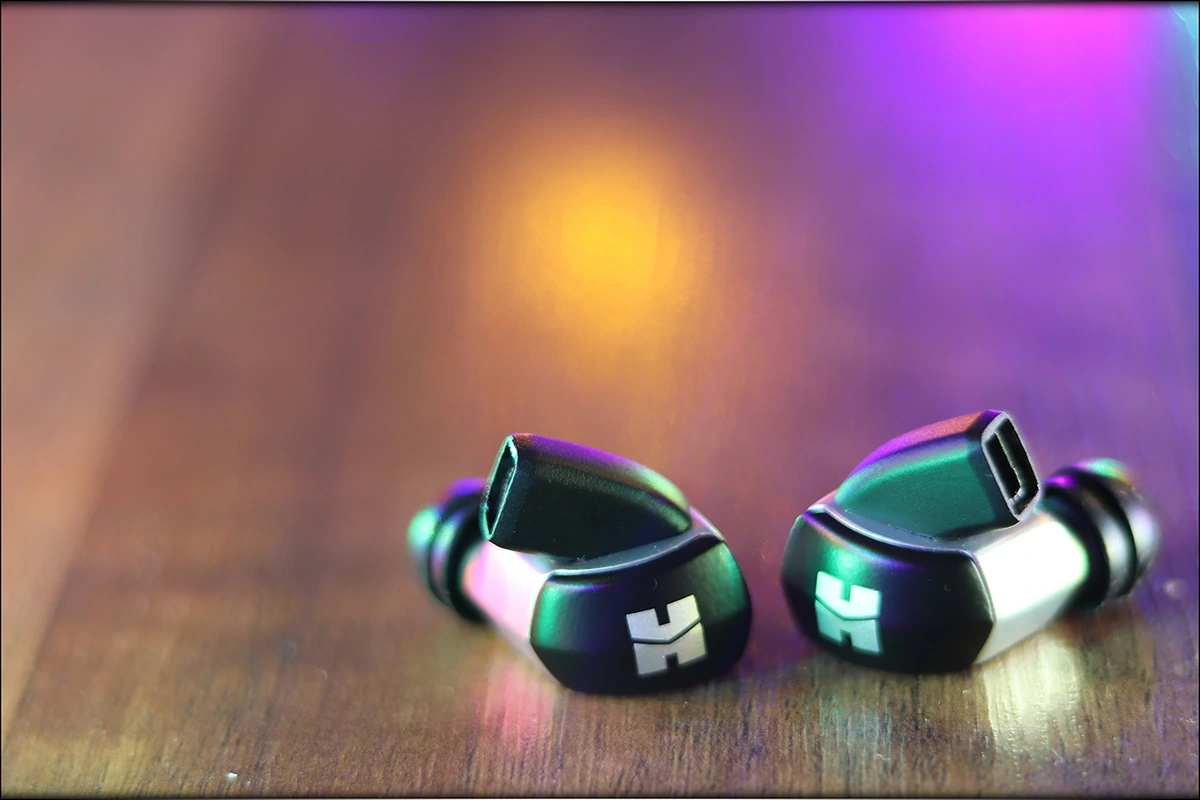 The aesthetics are different from the original RE2000, the new RE2000S being silver in color, when compared to the original, which was golden in color. 

Like the original, the Silver has a metallic grille to protect the driver from debris and wax, and like the original it doesn't have any driver flex nor any cable microphonics when worn over-the-ear, which is their main intended usage scenario.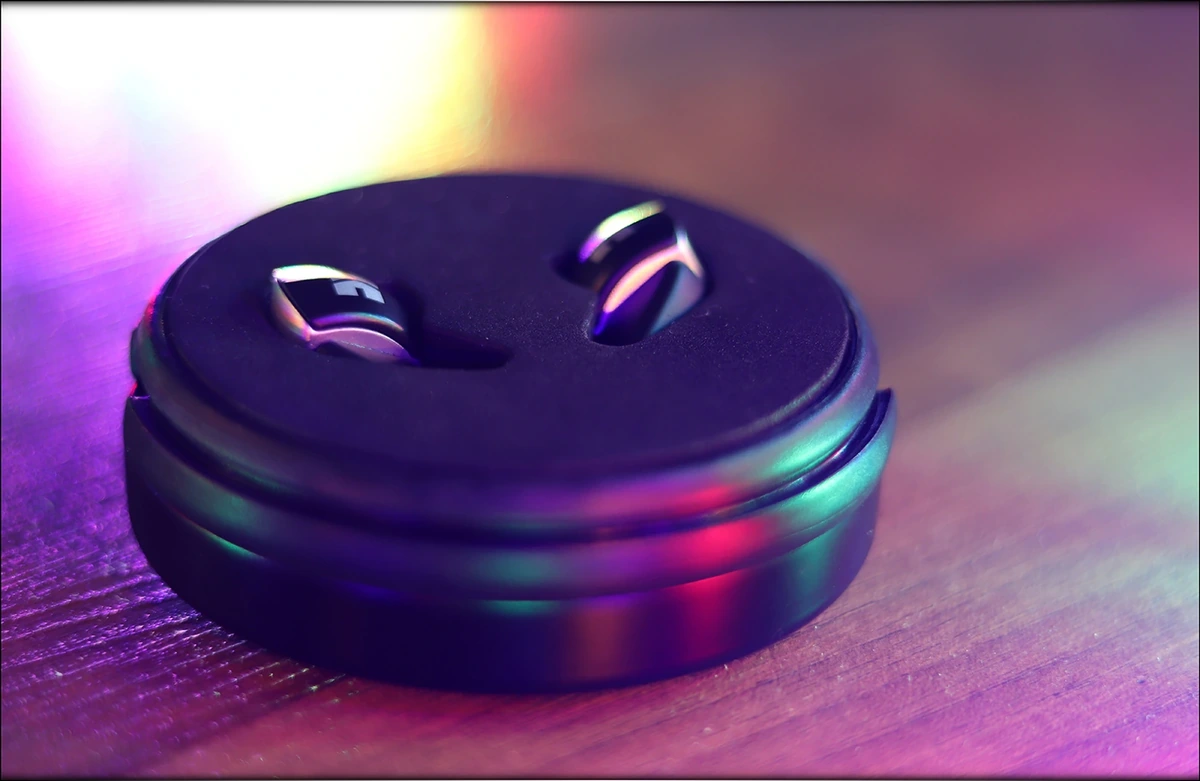 As many have noted, the cable of the original RE2000 wasn't so great, and it was kinda thick below the Y split, and I'm quite happy to say that HIFIMAN have listened and the new RE2000S doesn't have the issue anymore, and the cables that the Silver comes with are supple for the entire length of the cable. Furthermore, the Silver has straight connectors instead of the L-shaped connectors on the gold, which I think is a good decision as well, since I like to pocket my IEMs with the headphone jack towards the opening of the pocket. 

The cable is actually pretty fancy, and although is a TRS (Single Ended) cable, it has a Silver Plated OFC construction, and is removable, featuring the better connector, the 2-Pin connector. 

In terms of comfort and noise isolation, RE2000S is the same as the original, pretty comfortable, and has a good amount of passive noise isolation, although, like the original, it isn't the most isolating IEM in the world.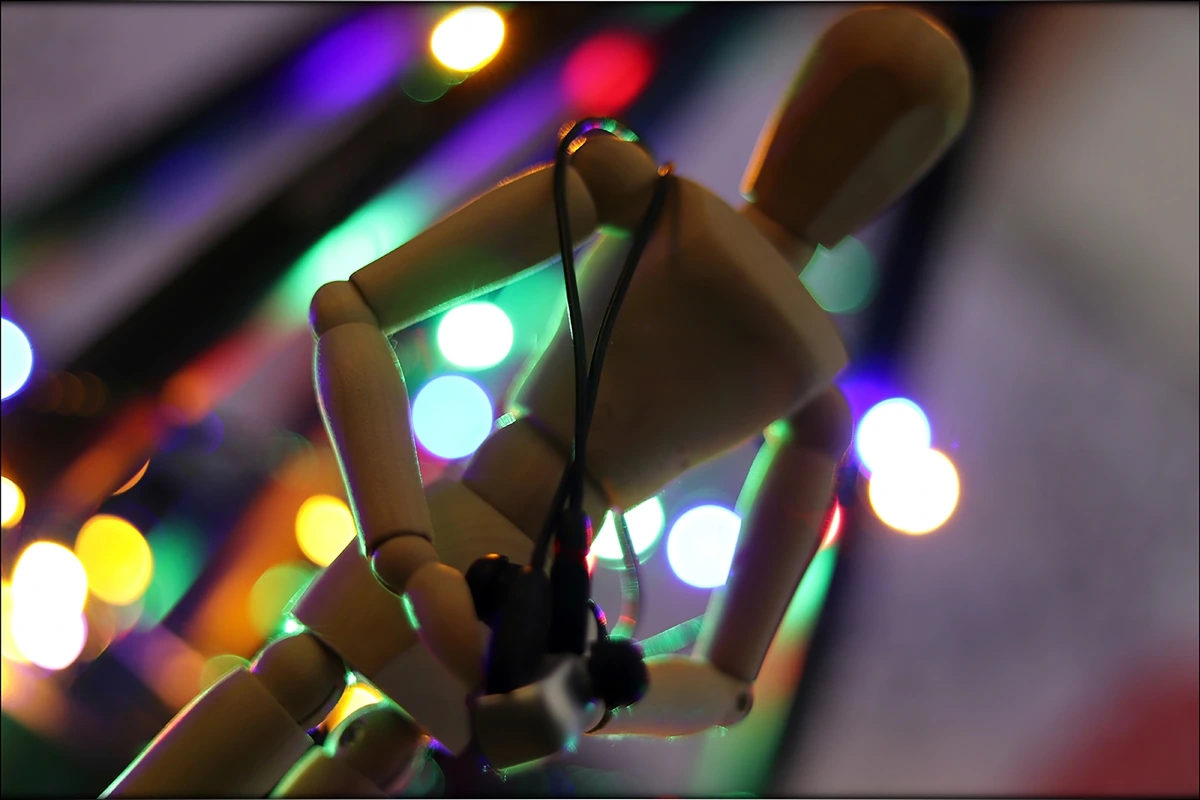 The Topology Diaphragm featured inside the RE2000S is the same as the one featured in the original, the result of Dr. Fang Bian's years of research, so you don't have to worry about the lower price indicating a lite version, the RE2000S has the same full-blown driver as the one found in the RE2000. 

Overall, RE2000S has good build quality, a better cable than the original RE2000, sports good comfort and is one nice IEM when it comes to the presentation. 



Sound Quality

The sound of the new RE2000S can be compared to the original RE2000, but I'll also try to describe the sound of the new one alone, since I'll be doing an in-depth comparison in the comparisons part of this review.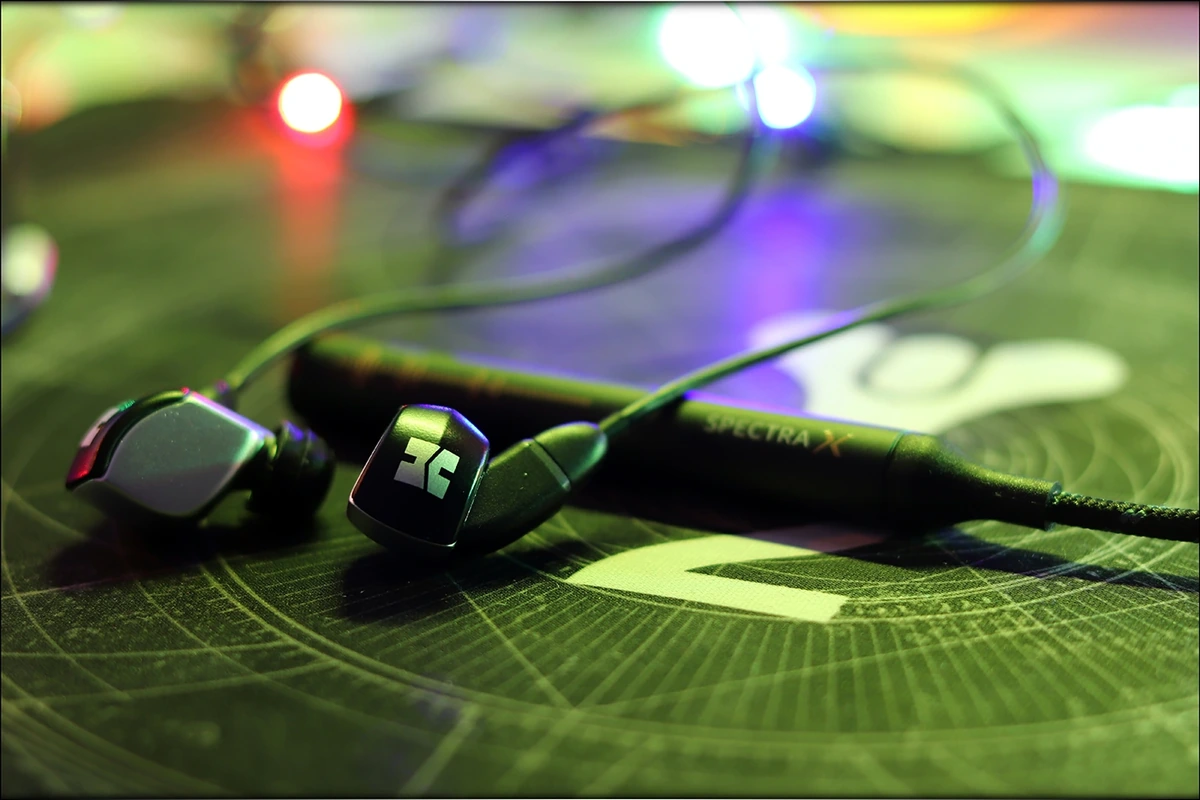 RE2000S is a moderately V-shaped IEM, with a musical midrange, extreme detail revealing abilities, a quick and agile, yet consistent sub-bass, and a sparkly treble that surely makes the whole sound a bit more spicy. 

The Bass and the Sub-Bass of RE2000S can both be first described by their speed, as this is one quick IEM when it comes to its bass, being able to keep up even with the most aggressive of death metal, or utterly mad complex passages in other musical styles. This being said, there's no trace of distortion, and for classical music that has huge drums recorded in the song, you will get all that nice sub-bass response without being bothered that the IEM can't keep up. Furthermore, the bass has a nice amount of punch, so it doesn't feel flat or boring, despite RE2000S not being madly enhanced in the bass and sub-bass, just slightly elevated above the midrange. 

Speaking of its midrange, RE2000S is one of the sweetest and most musical IEMs that also sports an incredible detail revealing ability, all paired with a dynamic that can react to the slightest drop of a needle. To expand on this, RE2000S has a slight dip in the midrange presence, compared to its bass and its treble, but this doesn't translate into a recessed midrange, just a slight dip. Female voices are sweet and musical, and male voices are deep, guitars have a juicy presentation and overall, you can describe textures as being expressed nicely, without grain. This is the interesting part about RE2000S, there are very few IEMs out there that manage to pull this off, to have a very detailed texture presentation that still manages to be a bit smooth, without grain, as most overly textured IEMs will have a slightly grainy presentation, while most IEMs that are too smooth won't reveal textures properly and won't feature this kind of detail. 

The treble is an interesting one, as there's no trace of that metallic tinge that plagues IEMs when the Frequency Response slope rises too quickly and the upper midrange is too peppy, compared to the main midrange body, and here RE2000S proves once again to be an ideal IEM, as the rise is done in such a way that both the midrange and upper midrange compliment each other, and the lower treble is where the elevation is, resulting in a slightly forward expression for Cymbals, and a slowly falling presentation for the upper treble. This being said, the treble doesn't end too fast, but the main action could be said to be focused on the lower treble rather than the higher treble. 

The soundstage of RE2000S is not exactly their strong point, having a medium sized soundstage, but also having an insane amount of instrument separation, being able to cut tens of layers even within songs where I thought I heard all that was to hear. Especially with complex Rock like Dance Gavin Dance, I am able to hear more and more fuzzy guitars, and with well recorded Classical, I can get an even better insight into what efforts were done into the original work. This is also complemented by an insane amount of dynamics, RE2000 being quite strong with its dynamic range. Complimenting all of those with a good depth to its stage, despite de medium width, RE2000 has a touch of magic in its sound quality. 

One could call the sound of RE2000S analytical, and that would also be true, it is a great IEM to analyse the micro-detail from your music. 


Portable Usage

On paper, RE2000S should be just as portable as the original RE2000 was, but I feel I should judge its portability once again, as I gained better insight in reviewing since then.



Starting with the impedance, RE2000S is quoted at a higher than your average IEM impedance of 60 OHM. This means that they are slightly harder to drive than most 32 OHM or 16 OHM IEMs, but they are still within what's normal. The sensitivity of 103 dB isn't all that high either, but in practice I could say that they are driveable reasonably well from most portable sources, although they really benefit from a high-end source like a dedicated DAP, like FiiO M11 or iBasso DX220, or HIFIMAN's own Megamini, or if you're feeling spicy, their new R2R DAP, the R2R2000. 

The new cable of RE2000S makes them excellent for portability, as the cable is thinner, pulls much less on your ears while you're wearing them, and the new cable also comes with a straight plug, which I consider an advantage, despite this meaning that you have to keep the plug towards the opening of your pocket. The thinking here is that if you kept the same L-shaped plug towards the opening of your pocket, you'd always be pulling on it, so instead what I did with the original L-shaped plug was to give it a loop around the player I was using, which got less and less practical compared to a single straight plug as the one in RE2000S. 

The passive noise isolation is enough for Bucharest's busy life, and I am able to enjoy music while on-the-go without hindrance, but at the same time, the isolation isn't too high, and you will hear loud noises that you may want to hear, like a car honking you. 

Overall, RE2000S does an excellent job at being a portable IEM, has a better cable ergonomic, they have excellent ergonomics themselves and they are easy enough to drive to not require a large amplifier, although they are helped by a high quality source. 



Comparisons 

The main competitors for this review are from within a similar selling price as RE2000S, and for this review I selected the original RE2000, Lime Ears Model X, and Beyerdynamic Xelento.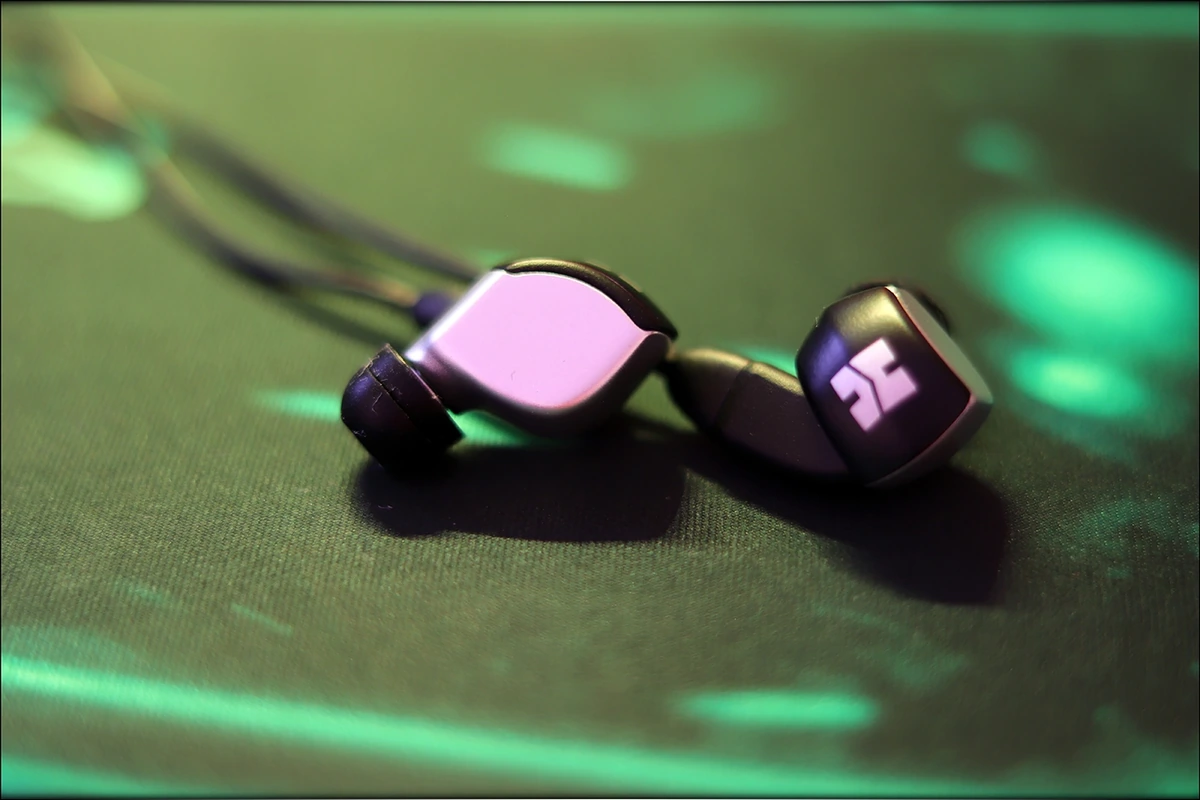 HIFIMAN RE2000S vs Beyerdynamic Xelento – Let's start with a heavy one, Xelento has been the current IEM flagship from Beyerdynamic for a while now, and while not everyone is into a thicc kind of sound, Xelento surely delivers on that, so if you love bass, you surely had it on your potential next IEM at least once. When you consider the package of each, Xelento comes with better tips from the factory, but RE2000S has a universal kind of tip, while with Xelento you have to use the default factory tips. Xelento relies on an MMCX connector, where RE2000S on a 2-Pin connector. Xelento comes with two cables from the factory, but both are single ended, one just happens to have a microphone and a remote on it. Xelento comes with a more fancy, yet far less practical carrying case, where I find the case of RE2000 Silver to be just right. Now, onto the comfort, Xelento is smaller physically, but the fit is much more shallow, and Xelento does have driver flex, where RE2000 Silver has none. From the two, I'd say that it depends on your ear and your preferred fit style. Xelento has a thicc, lush, warm, bassy, and deep kind of sound, with much less treble sparkle, and with most of its energy being focused on an ever falling slope that starts with most of the presence being focused in the bass, then the midrange, then the treble. Compared, RE2000 Silver has its sound in a moderately V-shaped style, and presents far more treble sparkle, has a more airy sound, with more textures and detail, much less bass quantity, but better bass speed. Xelento is the choice for a diehard basshead, where someone looking for a moderately V-Shaped sound will surely appreciate RE2000 Silver more. 

HIFIMAN RE2000S vs HIFIMAN RE2000 – Now, comparing the original and the new Silver version will be tricky. I feel like the package and build quality parts have been enough discussed so far, so let's talk a bit about the sound. I feel like the new silver version has been re-tuned quite a bit compared to the original, the sound is now more neutral, but also has a better high-treble extension. I felt like the gold version was hotter in the upper midrange and lower treble, with a quicker fall off in the high treble, where the silver is much more airy, more evenly extended, and simply sounds more natural. The detail retrieval, clarity, punch, and dynamics are all the same, you can hear that it is the same driver inside, but it feels like HIFIMAN managed to squeeze even more out of that same driver, it has better overall tonal balance, despite being the very same thing. In the end, the original gold version was more aggressively V-Shaped, where the new Silver version is more moderately V-Shaped. 

HIFIMAN RE2000S vs Lime Ears Model X – So I've been a big fan of the Model X ever since first hearing it, and for a good reason. This one is an IEM with two tunings, one that's bright, thin and analytical, and one that is warmer, more bassy and which feels more well-rounded if you're not looking for a very neutral sound. Comparing the two sure is a fun experience because the more I think about it, the more it feels like each appeals to a different listener. In terms of comfort, both are similar, and both will fit a person with medium sized or large sized ears just fine, but neither isn't made for a person with small ears. HIFIMAN's own RE800 Silver is a much better option if you have small ears, and if you want to get a nice IEM to fit your well. In terms of cables, RE2000S comes with a better cable from the factory, where Model X can surely be helped if you get an aftermarket cable. In terms of passive noise isolation, Model X isolates more, as it is a derivative from a custom IEM, where RE2000 Silver is a more universally made IEM. Now, don't take me wrong, I think that even for the same person, there are chances that Model X will fit more ergonomically, for the same reason, that it is made after a custom, but at the same time, the body itself is larger with Model X, so you may want to keep that in mind. In sound, the two are very different, and even with the proper selection of tips and tuning mode, Model X is either considerably warmer, larger sounding and maybe a touch more grainy, or it is considerably brighter, thinner and has too strong of a treble, when it is set in the bright mode. RE2000s feels like it is pretty much in between, a more rounded kind of signature, if you're looking for a IEM for rock, metal, pop. RE2000S is, though, closer to the brighter and analytical signature of Model X than being absolutely in between its two modes. 



Recommended Pairings

For the recommended pairings of this review, I selected iBasso DX220 (AMP7), a true flagship worthy to be paired with any flagship IEM or Headphone, FiiO M11, a really great budget option, and Opus #2, a flagship DAP from Opus, which was released a while ago.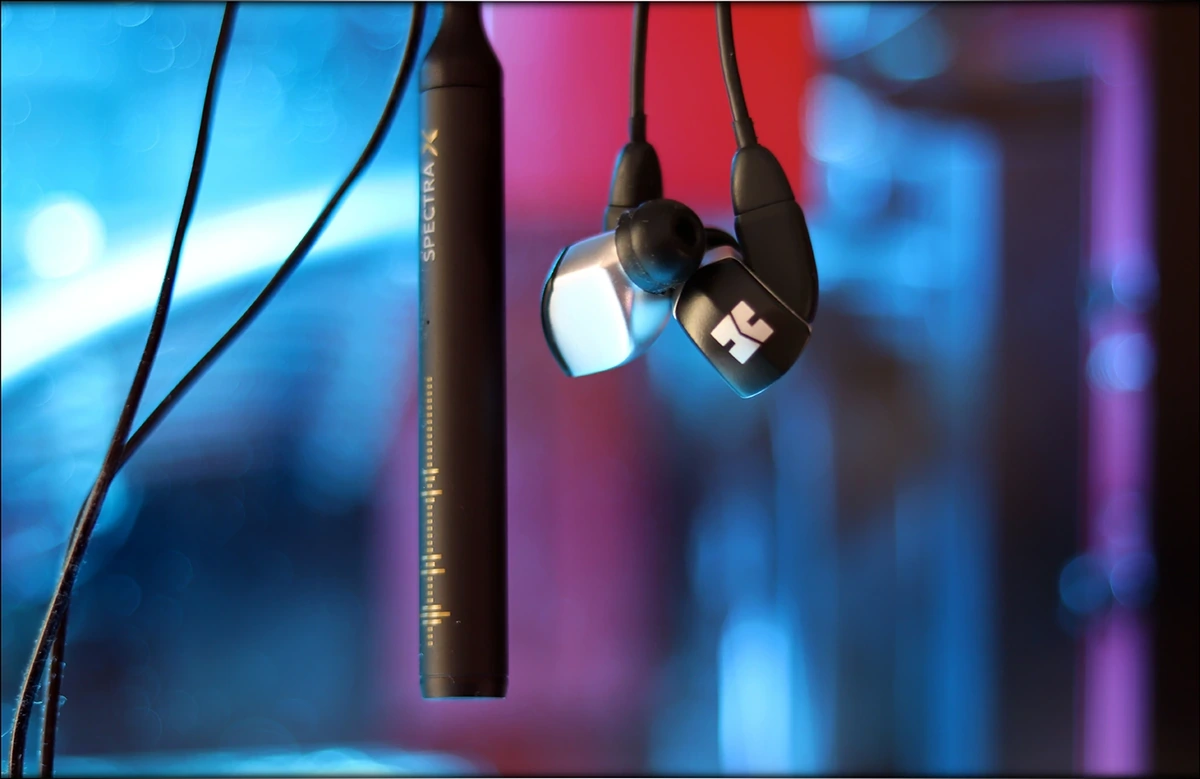 HIFIMAN RE2000S + iBasso DX220 (AMP7) – DX220 and its AMP7 are almost always a trusty companion for a flagship IEM, and even for budget ones, DX220 having become quite a universal music companion for me. This being said, my review on DX220 is coming really soon, but there's a trick to this, I actually am starting to integrate AMP 9 more now that iBasso pushed a firmware update that allows you to get even better volume control out of the magical mighty Tube AMP Module. The sound with AMP7 is quite amazing, AMP7 has a wide and holographic kind of presentation, with a good emphasis on soundstage size, and this compliments the medium-sized stage of RE2000S well, widening and improving on that. The dynamics of DX220 were already crazy good, but the combo is even better. Furthermore, the detail and clarity is really put into advantage by DX220, because as a flagship DAP, it also sports enough revealing ability to shine with RE2000S. With DX220, you also have Tidal, and can install Youtube, and have any app that's available to Android at your fingertips, so the list of options for fun is endless if you want to explore it. 

HIFIMAN RE2000S + Opus #2 – Opus #2 is a flagship DAP from The Bit a company from Korea. This is an older DAP, but I've seen it going for sale often on Massdrop, and now that I am reviewing a flagship, I felt like it was time to re-evaluate how nice it is as a DAP, and especially how well it compliments a slightly more analytical IEM, like the RE2000 Silver. Starting with the technical abilities of #2, you also have Streaming and enough memory to store and use apps like Tidal, although installing those isn't exactly straightforward. Furthermore, you get an entirely black background with #2, and this can also be felt with RE2000 Silver, which becomes a touch deeper, and also wider with #2. The magic with Opus was in the midrange, which was one of the most organic and sweet that I've heard in a flagship DAP, without being warm or smooth, just having some of that juicy magic midrange that everyone loves, and this shines through with RE2000 Silver that gains some of those characteristics and in this pairing it would be hard for me to call RE2000 Silver an analytical IEM anymore, and at most, it is a natural and musical one. 

HIFIMAN RE2000S + FiiO M11 – FiiO M11 is FiiO's latest entry, a DAP that has the sound of a flagship, for a midrange unit price. The sound of M11 is mostly described by its wide soundstage, clarity, although it has a bit less driving power than most flagships. This being said, the driving power of M11 is more than enough for RE2000S, and you will never reach the maximum volume of M11 with RE2000S. One thing to keep in mind here, though, is that M11 is not overly organic nor musical, and this pairing in particular will have an analytical sound, it has the revealing abilities and technical detail, but the sound isn't smooth nor overly friendly in the mids. The M11 also has streaming abilities and integration with Tidal, Roon, and all the other streaming services, not to mention a Wifi performance that's even better than DX220, a flagship considerably more expensive than it, and overall, M11 is simply an excellent companion for any IEM. 



Value and Conclusion

The value of RE2000S is undeniably good, and compared to RE2000, which was quite a bit more expensive, the silver version, priced at 800 USD could be called a "steal" relative to its sonic performance. It is true that the package is a bit lacking compared to other flagships in this price range, but the sonic performance makes it up for it for sure. 



Starting with the package, you get a lot of tips and a nice carrying case with RE2000S, but none of the tips are actually as good as a Spinfit pair, but considering the price of RE2000S, you can totally invest another 10 – 15 USD and get better tips. The cable RE2000S comes with is even better than the one the original RE2000 came with, and compared to most IEMs in this price range, the cable is not pretty darn nice. Even if you don't like the cable, you're not forced to use it, as you can always get an aftermarket cable that may also improve your overall experience with even better ergonomics and sound. 

The build quality and fit of RE2000S are both quite excellent, and this is a proper flagship, they are made really well, a full metallic body, with a sleek shape, they don't have any strong or sharp corners, and they also have a nice comfort for those with medium and larger ears. The main wearing style is over-the-ear, so you don't experience any kind of cable noise while wearing them, and you also get a good amount of isolation from the outside noise. 



The sound quality and tuning are both unique, as RE2000S manages to be bot textured, but not have grain, it manages to have a medium sized soundstage in width, but which also has good depth, excellent dynamics, and an insane amount of instrument separation, and with that moderately V-Shaped frequency response shape, you are set for a ton of fun if you like rock, pop, metal, and even classical. 



Before the final conclusion, I would like to add RE2000 Silver to Audiophile-Heaven's Hall Of Fame. It wasn't possible to add the original RE2000 when I reviewed it, because the Hall Of Fame didn't exist back then, but even if it existed, RE2000 was quite pricey for its performance, where RE2000 Silver does just the right thing for the right price. 



At the end of this review, if you like a moderately V-Shaped kind of sound, if you want a proper flagship, and if you want proper support from a company, like HIFIKMAN offers, you should totally consider getting RE2000 Silver, a true gem from the company who created the headphone that survived the most abuse in my hands, the mighty Sundara! 
Product Link
You can always get the RE2000 Silver from www.amazon.com here: https://www.amazon.com/HIFIMAN-Topology-Diaphragm-Headphones-Isolating/dp/B07F8RVS86/
---
---
--- Please remember to stay safe, and always have fun while listening to music!---
 - If you have a dime to spare, and donate, to help us with electricity and work expenses, it would make my day much brighter, as it would help me improve things around the website and increase the frequency of my posts - 
---
Full Playlist used for this review
We listened to more songs than those named in this playlist, but those are excellent for identifying a sonic signature.  PRaT, Texturization, Detail, Resolution, Dynamics, Impact, and overall tonality are all revealed by those songs. We recommend trying most of the songs from this playlist, especially if you're searching for new music!
https://www.youtube.com/playlist?list=PL_cjBXGmwSHSdGcwuc_bKbBDGHL4QvYBu
--- Contact Us ---






---
---