FiiO EH3 NC Bluetooth Headphones – Commercially Cool
FiiO EH3 NC are an entry-level noise cancelling pair of Bluetooth Headphones, priced at 170 USD, being competitors to headphones also in the entry-level area, like AIWA ARC-1, Brainwavz HM100, and ESS 422H. I will skip the pairings part of this review, and will explain a bit in the portable usage part of the review why I did such a thing. 
Product Link
You can always get FiiO EH3 NC Noisce Cancelling Headphones from www.amazon.com here: https://www.amazon.com/FiiO-Noise-Cancelling-Bluetooth-Headphones/dp/B07Z4B2855/
Introduction

If you haven't heard by FiiO yet, I really invite you to read some of my reviews about their products, because they're one of those really awesome companies who does everything they can for their customers and helped shape the current audio world that we know. They are a large-ish company now and it is recommended to get their products from their official channels rather than directly from FiiO, unless you live in China, as your local sellers can serve you a bit better than FiiO can directly from China (since shipping a package will include taxes, shipping costs and all).

That being said, it should be noted that I have absolutely no affiliation with FiiO, I am not receiving any incentive for this review or to sweeten things out. I'd like to thank FiiO for providing the sample for this review, with me being responsible for paying the custom taxes. Every opinion expressed is mine and I stand by it, the purpose of this review is to help those interested in FiiO EH3 NC Headphones find their next music companion. 



About me

https://www.audiophile-heaven.com/p/about.html



Packaging

First things first, let's get the packaging out of the way: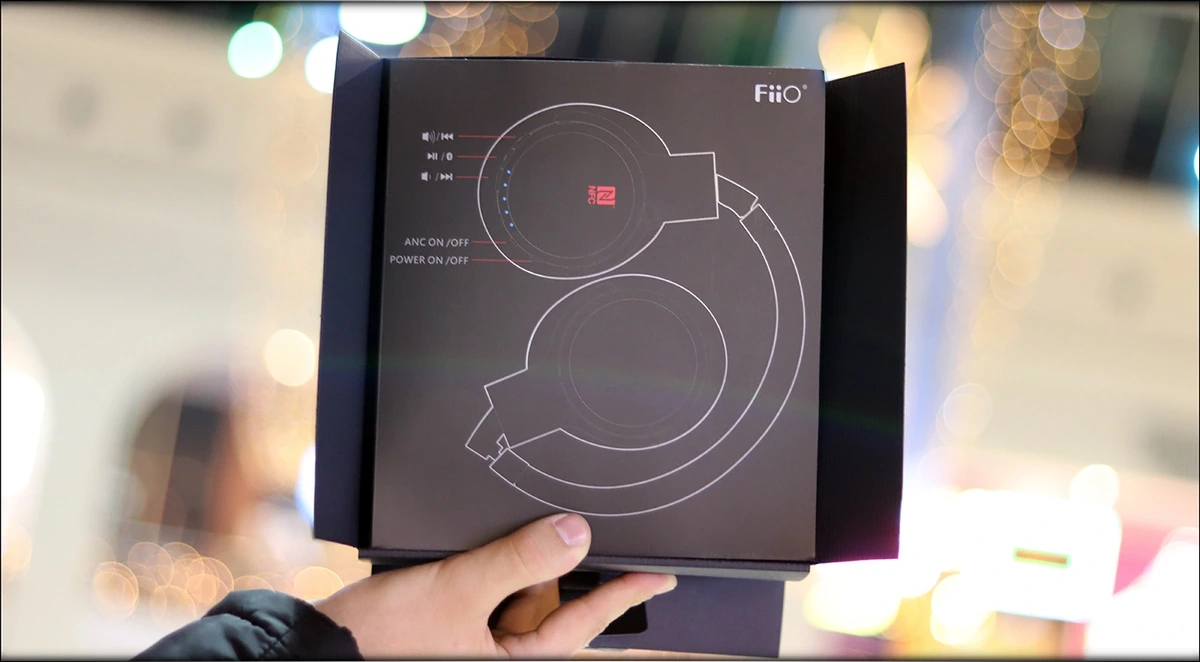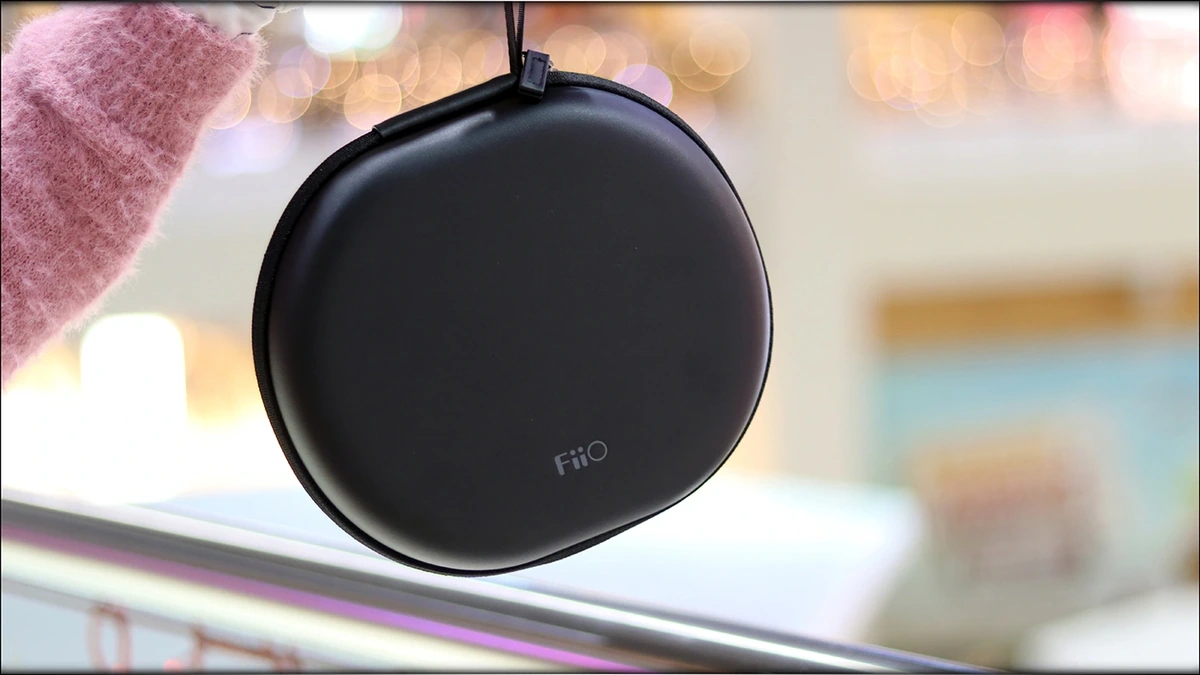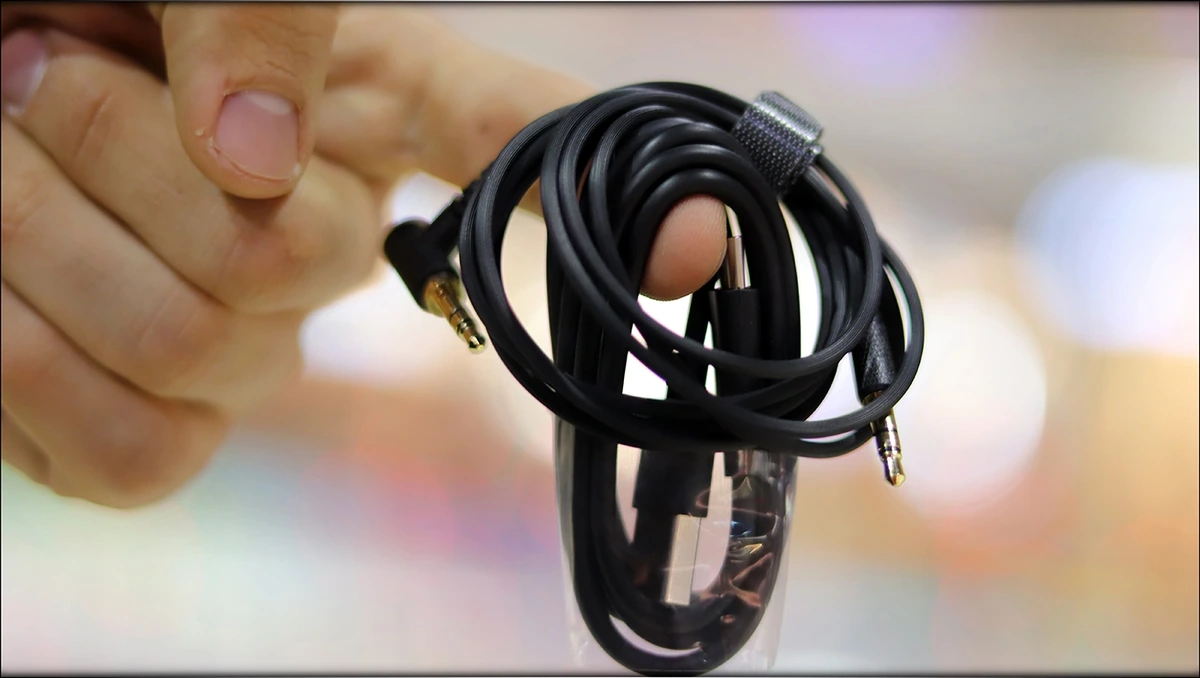 The package is cool, satisfying to unbox. EH3 NC comes with extras, including two cables, and a carrying case. The case is of great quality, and everything looks fit for the price point. 



What to look in when purchasing a BT NC Headphone

https://www.audiophile-heaven.com/p/what-to-lookl.html



Build Quality/Aesthetics/Fit/Comfort

A big point here is that EH 3 NC is a bluetooth headphone, made to be used with a BT source, and as such I recommend it more as a BT Headphone. All in all, it is pretty comfortable, and for 170 USD, it is a technological wonder, with 50 hours of battery life, aptX HD, LDAC, and Bluetooth 5.0. 

EH3 has Noise Cancelling too, and large dynamic drivers coated in titanium. 

Bluetooth Type-C also comes in handy, and they even have a 3.5mm AUX line in, making them pretty versatile in the number of scenarios you can use them in. 



In practice they are incredibly light, enough so that you could use them for jogging, especially since they have that NC effect. I would typically suggest something like the RHA True Connect more than the likes of EH3 NC for jogging though, small IEMs are better, especially if you plan on sweating a lot. 

The adjusting mechanism is of a great quality, clicks right into place, but the pads are fairly thick and soft too, making for a very comfy experience. You can hear air whistling in and out of the headphones while adjusting them, but they do not have driver flex. The clamping force is light, which means that they are comfy, but could also fall if you move a lot while wearing them, so if you need a really secure fit there are better options out there. The outer part of the earpads is nice, with a glass effect, and a carbon fiber print, both of which look pretty awesome in real life.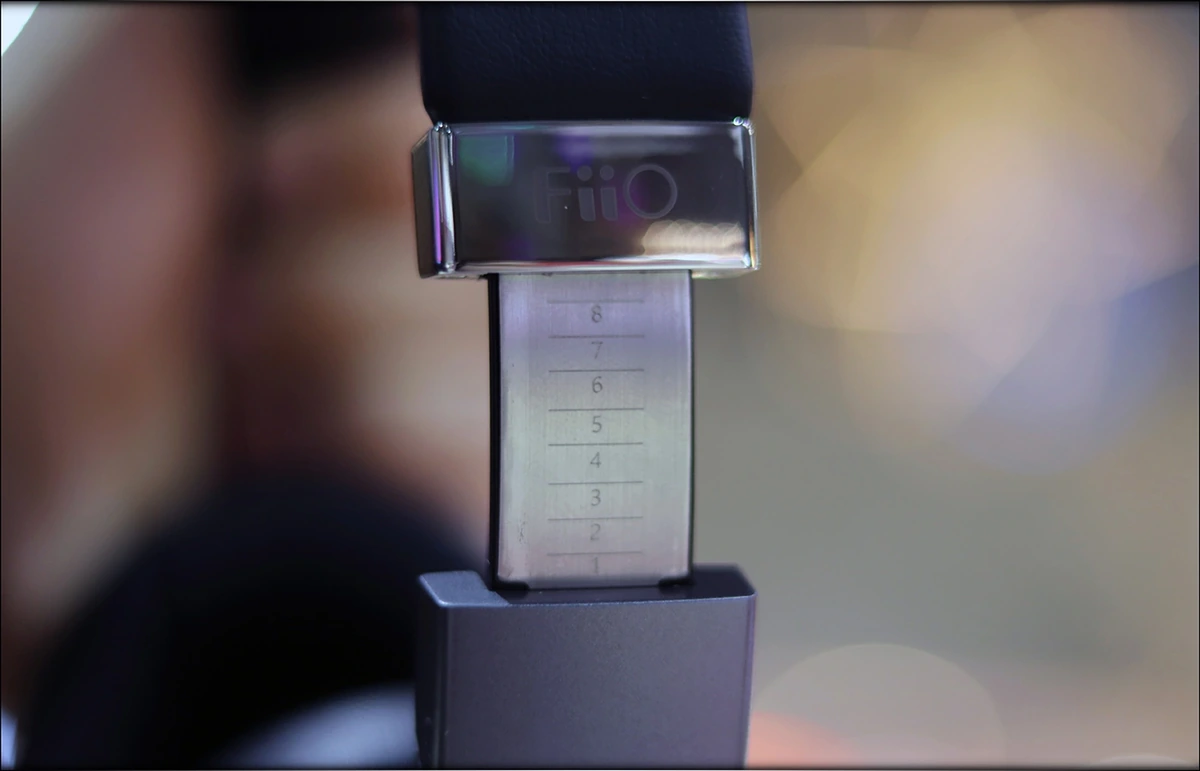 EH3 NC is the first from a long series of headphones where I found that companies started implementing controls and other features on the right earcup, so the left earcup only has the data / charging cable, while the right earcup has the buttons, aux port and even the microphone hole. 

I found the gestures to be hard to use, and blindly using EH3 NC is not intuitive. There is a light indicator that lets you know how much battery they have left, with one light for 20% and five lights for 100%. Not the most practical, as you can't really see the thing, but if you remove them from your head, you will see how much battery is left for sure. 



The USB Type-C port can also be used as a DATA port, so EH3 works as a USB DAC too, if you want the maximum quality they can have. 

The 50 hours battery life is reduced drastically with the Noise Cancelling enabled, to 30 Hours. From my own tests, I was able to get around 42 hours on the normal battery run, with AAC codecs, about 35 hours with LDAC / AptX, and about 25 hours when the Noise Cancelling was enabled. This was with varied volume and a mix of usage, so a realistic number, when you randomly turn them on / off and abuse them a bit. Over 24 hours of battery life is still far more than most headphones can offer, so that's great from FiiO.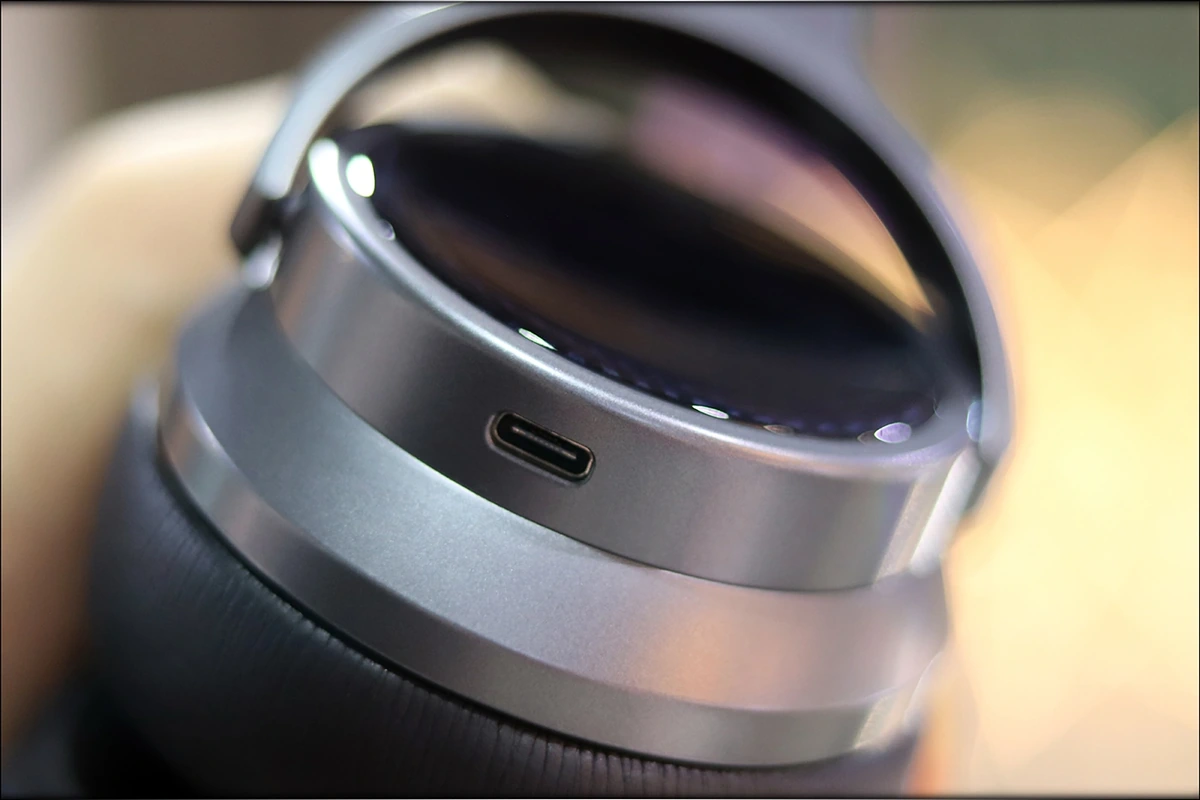 Phone calls also sound good to great, and everything about EH3 seems to be pretty well made. 

That is, except for the Noise Cancelling part which is ok but not great. This is because although the DSP chip and the microphones are advanced, about 4 microphones, the Noise Cancelling is best at removing humming in the background, like an air conditioner, or random noises that are somewhat quiet. For loud conversation, it is not quite as effective as Sennheiser Momentum 3. The NC also applies a background noise that is continuous. 



Youtube Video Review

https://www.youtube.com/watch?v=sjV_Iy8EaIY



Sound Quality

The sound quality is a mixed bag if you turn the ANC on, it tends to worsen the sonic performance a lot, so I will only be reviewing their signature with it turned off. The sonic performance is similar between using LDAC or using them as a USB DAC. Using the AUX line changes that quite a bit, but given their price point and design, they are made for portable BT usage, so I will be referring to that scenario more. 

The sound can generally be described as thick, boomy, somewhat slow, but also very wide, dynamic, punchy, and smooth. 



The bass is deep and thick, has good presence, and a great emphasis on the mid bass compared to the deep bass. They can deliver a nice amount of rumble, but the mid bass is usually presented forward compared to the sub bass. The upper bass is not particularly enhanced, so the sound doesn't come across as being really warm, but a bit boomy, a bit thick and with a fairly good sub-bass. The speed of the bass is slow to natural, so they are not made for Technical Death Metal at all. 

The midrange is clear enough for the price range, and there's a nice amount of staging to the sound, but the clarity is not the best, rather they come through as fairly musical and clean. There's a good amount of detail for their price tag, and I clearly have been spoiled by the likes of Audeze LCD-MX4 and Kennerton Thror, and also LSA HP-1, so I am always looking for more detail, but if you're coming from Skullcandy, or something like a Miniso pair of headphones, you'll surely love the detail and clarity of EH3 NC. 

The treble is smooth, not the most emphasized out there, but has enough presence to uplift the entire sound and not leave it into a dark place. All in all, it is fun to listen to, especially if you don't mind a smoother top-top end. 



Comparisons 

The comparison list includes AIWA ARC-1, which is a very similar design to EH3 NC, also Brainwavz HM100, because they have a very similar price point, and also ESS 422H. The pairings part cannot exist for bluetooth products, if they are headphones or IEMs, because the DAC and AMP is inside the headphone / IEM, so EH3NC will sound similar across sources, as long as they have a stable bluetooth range, and the BT codecs available.  



FiiO EH3NC vs AIWA ARC-1 (170 USD vs 130 USD) – AIWA ARC-1 is what I consider the fairly less expensive thing to get, but which is still a great quality and price/performance ratio. All in all, the comfort is much better on EH3NC, and so is the sonic in general, especially when used over BT. The overall sound is a bit clearer with a bit more detail on ARC-1, but the stage is larger on EH3NC. The build quality and the package of EH3NC is a bit better, compared to ARC-1, which feels a bit more spartan. The NC is not that useful, as long as you enjoy a better sonic quality, but it is existent on EH3NC, while it is not present on ARC-1.

FiiO EH3NC vs Brainwavz HM100 (170 USD vs 170 USD) – HM100 is a ghost headphone that is only sometimes available in stores, but which makes your day an amazing one when you do find it. The HM100 has a much higher clamping force, and the pads are softer on EH3NC, making EH3 more comfy. The overall build quality also feels better on EH3NC, and so does the sound, because although I call it boomy, it is much more natural, smooth and relaxing compared to HM100 which is straightforward and boomy by comparison. The HM100 has real wood in the build, which is pretty great, but the overall comfort is better for EH3NC. The connectivity options are also better on the FiiO, since HM100 does not have bluetooth at all. 

FiiO EH3NC vs ESS 422H (170 USD vs 200 USD) – ESS422H does not work in bluetooth at all, but it has an interesting advantage, being much more of a looker than EH3, which is bland in comparison. This being said, EH3 is much more comfortable than 422H, which feels heavy, and clamps hard compared to EH3, which can be said to feel like a feather. The overall build quality is great on both, but the sound is clearer, with better detail, clarity, and overall refinement on 422H. EH3 feels less detailed, but also smoother, easier to listen to, and has more sub-bass depth, and a wider soundstage. 



Value and Conclusion

EH3NC has great value, excellent. Even beyond my wildest expectations. They have the build quality, sonic performance, and features to really top everything in their own price range, and even trade blows with Sennheiser Momentum 3 in some ways. They were so fun that I even took the liberty of making some memes while taking the photos for this review.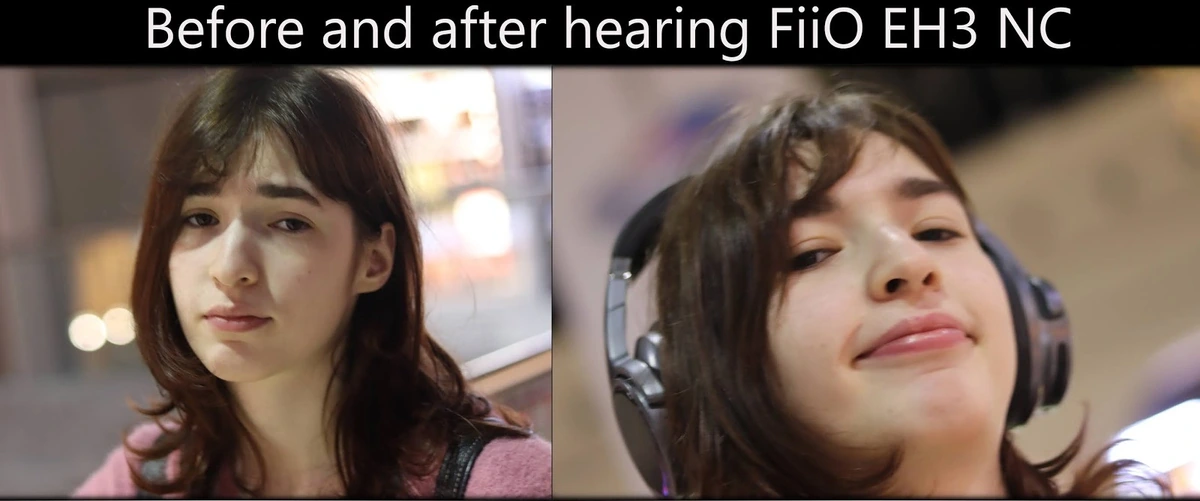 The package is not the greatest, but they come with a really nice carrying case. The build quality is top notch, and man, I am blasted away by the number of connection codecs they manage to put in just one headphone. In fact, I could safely say that EH3 is the most connective bluetooth headphone you can find at this price point, if we don't include BTR5, which is even better, and pretty much at the same price. There's also FiiO BTR3K which is awesome and priced in the entry-level price range, all of them designed by FiiO. 



If you need something that's not a Bluetooth dongle, FiiO also has their DAP line, with M11 PRO and the likes available for you. 

The sound of EH3 NC is not the most clear or detailed out there, but it has a large stage, with tons of width, they have a nice punch, and if you enjoy bass, they have quite enough of it. The treble is smooth, and they are musical, and fatigue-free, which combined with their comfort makes them really good for long hours of listening.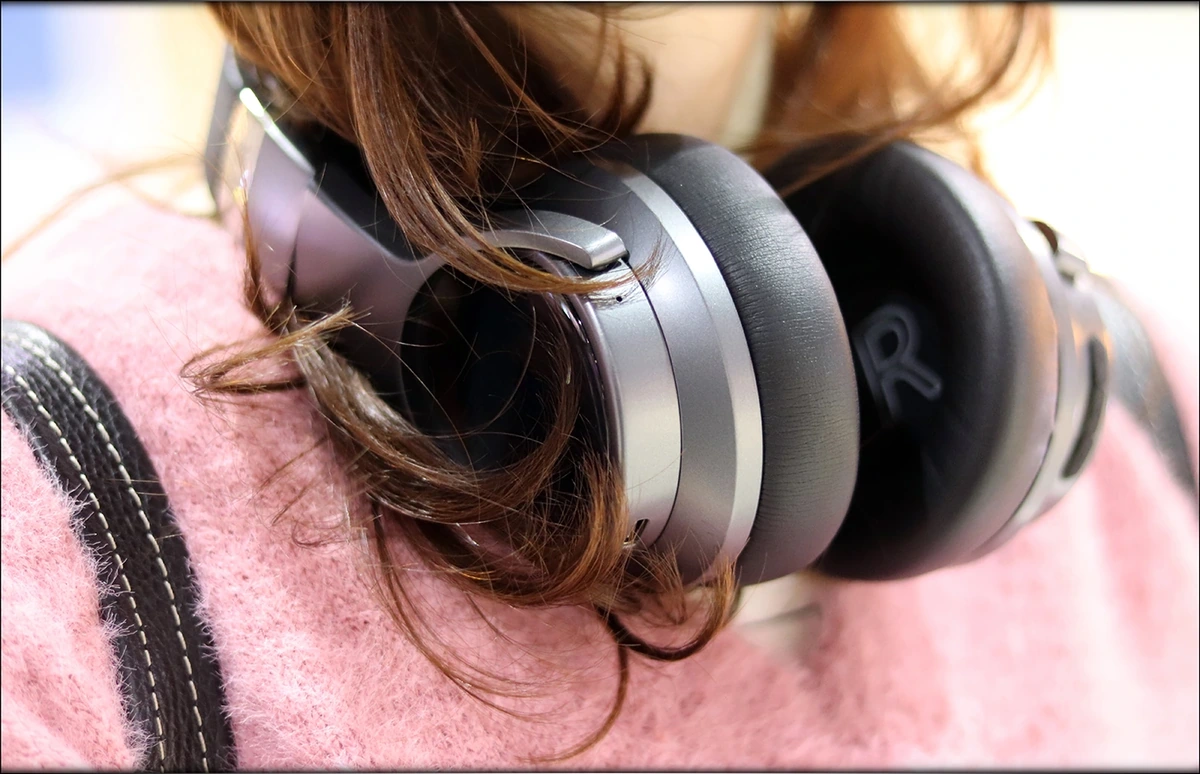 All in all, if you're looking for a high-end or at least a great headphone to start your day with, something to cut you off from the outside noise, if you're looking for having all of the connectivity options there are, and if you're looking for the best bang for the buck, literally, as far as Noise Cancelling Headphones go, EH3NC surely delivers an impressive blow. 
Product Link
You can always get FiiO EH3 NC Noisce Cancelling Headphones from www.amazon.com here: https://www.amazon.com/FiiO-Noise-Cancelling-Bluetooth-Headphones/dp/B07Z4B2855/
---
---
--- Please remember to stay safe, and always have fun while listening to music!---
 - If you have a dime to spare, and donate, to help us with electricity and work expenses, it would make my day much brighter, as it would help me improve things around the website and increase the frequency of my posts - 
---
Full Playlist used for this review
We listened to more songs than those named in this playlist, but those are excellent for identifying a sonic signature.  PRaT, Texturization, Detail, Resolution, Dynamics, Impact, and overall tonality are all revealed by those songs. We recommend trying most of the songs from this playlist, especially if you're searching for new music!
https://www.youtube.com/playlist?list=PL_cjBXGmwSHSdGcwuc_bKbBDGHL4QvYBu
--- Contact Us ---






---
---