iBasso IT05 IEMs – Best Performance In The Class
iBasso IT05 is a $ 299 USD IEM or In-Ear Monitor made by iBasso, with a 11mm Dynamic Driver, an impedance of 16 OHMs, and a SPL of 119 dB. This review will focus on exploring them, along with comparing the latest high-end offering from iBasso with other high-end IEMs, including KIWI Ears Orchestra Lite, Periodic Audio Ti V3 Titanium and Xenns Mangird Tea2.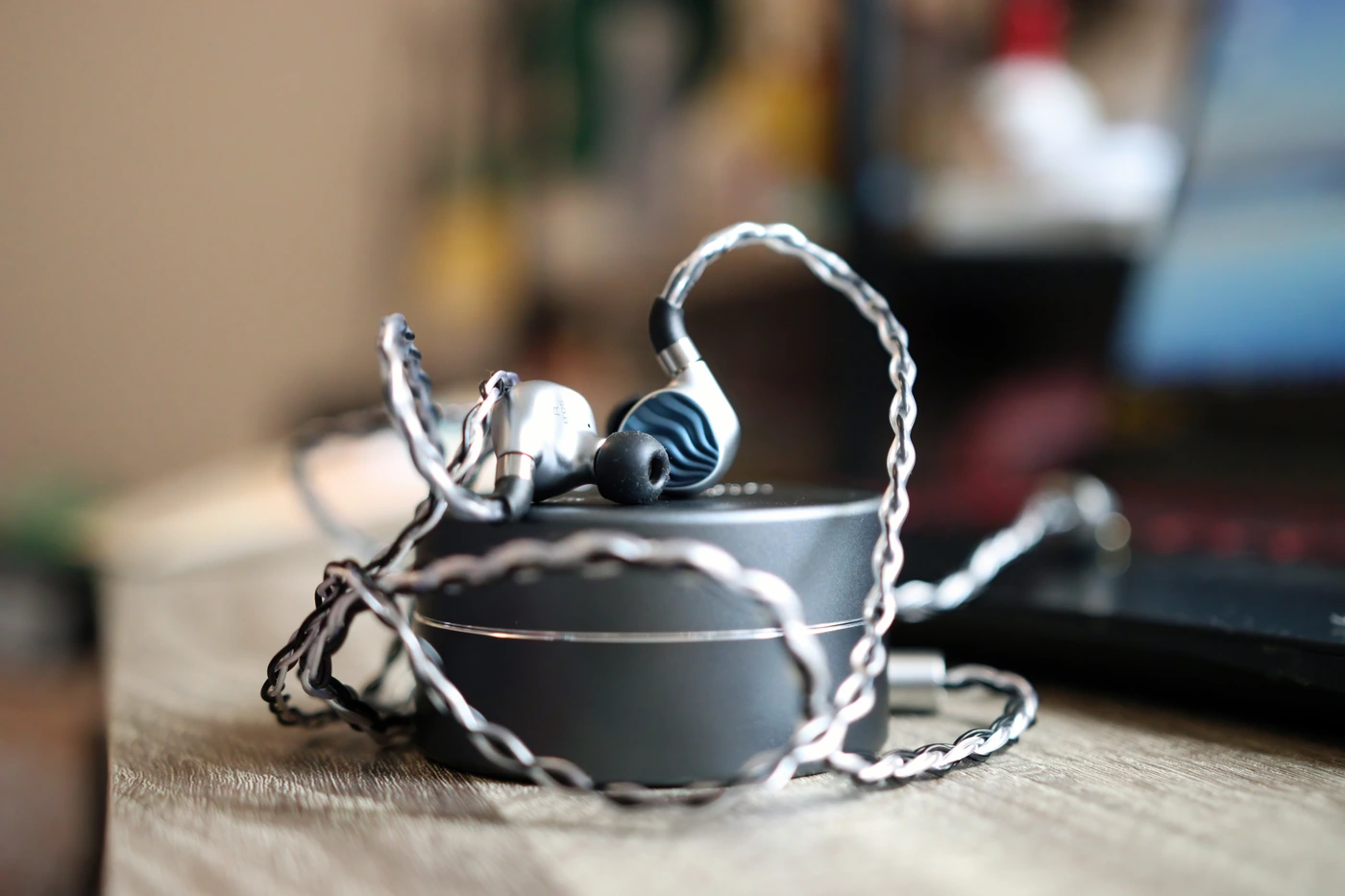 Introduction
iBasso is well known for their high-end IEMs, headphones, and especially DAPs, being one of the most popular DAP or Digital Audio Player designers out there. They made such great DAPs that currently they hold the record to having designed the best DAP I reviewed to date, namely the iBasso DX320 MAX Ti, and although this one is a transportable large form factor DAP, they also have the normal sized DX320 in store. When it comes to IEMs, they have long dominated the entry-level range with their IT01X, which have been some of my most recommended IEMs, even outpacing the insanely rich Chifi market when it comes to sonics and bass alone. iBasso is one of the most friendly companies out there, they offer outstanding support to their customers, and they've been known for offering replacement parts, instructions and just general support for years after the initial release of their products. In fact, you can see happy users popping up using some older iBasso DAPs almost every single day, and some of them are still rocking really old school DAPs like DX80, alive and kicking. 
It should be noted that I have absolutely no affiliation with iBasso, I am not receiving any incentive for this review or to sweeten things out. I'd like to thank iBasso for providing the sample for this review. Every opinion expressed is mine and I stand by it. The purpose of this review is to help those interested in the iBasso IT05 IEMs Earphones find their next music companion. 
Product Link
You can grab one from www.amazon.com here: https://amzn.to/3DzLaJJ
If you're in the UK, you can grab one from www.amazon.co.uk here: https://amzn.to/454GVBN
And if you're from Europe, you can grab one from www.amazon.de here: https://amzn.to/44EEFkR
Build Quality/Aesthetics/Fit/Comfort
Starting with the build and the design of the IT05, we have a really sleek looking IEM, with detachable cables, based on the 2-Pin connector. They are part of the InTune line, and they are based on a proprietary dynamic driver, for the best coherence and dynamic possible. They have a metallic housing, super elegant and smooth shells / panels, and they also have two high quality cables included in the package, one with a 3.5mm single ended jack, and one with a 4.4mm balanced jack.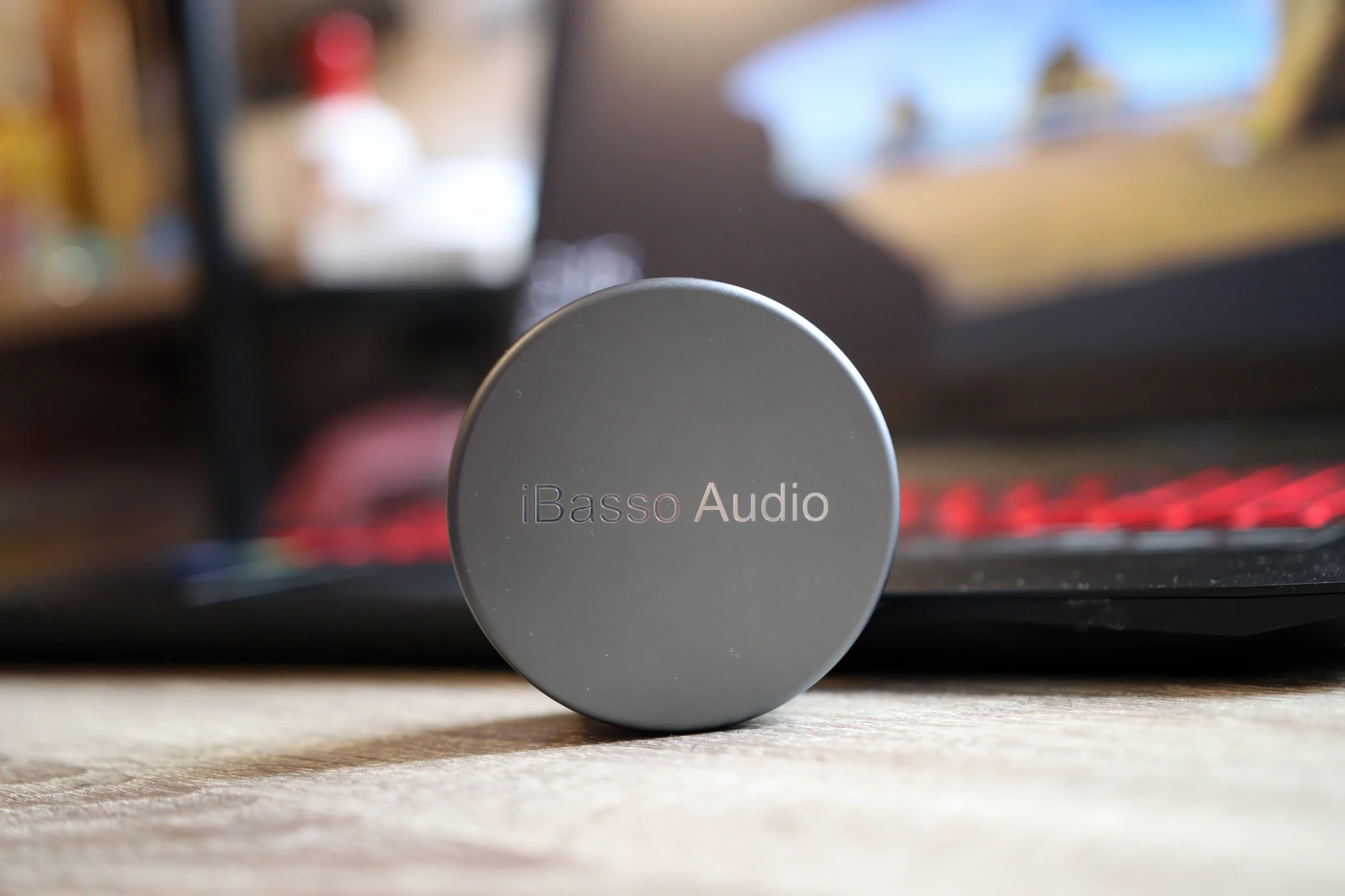 We have the driver with the size of 11mm, covered in Chrome. This is rather unique and exotic, the driver is extremely stiff, and this gives the sound, at least in theory, super detailed treble, a clean and smooth midrange, and a large, yet controlled bass. Back in the day, I used to always love Sennheiser IE800, and IT05 borrows the best part of IE800, namely using dual helmholtz resonators, which are designed to absorb standing waves in the treble, and increase texture and bass extension. The housing has a dual material design, with Brass and Stainless steel as the mix.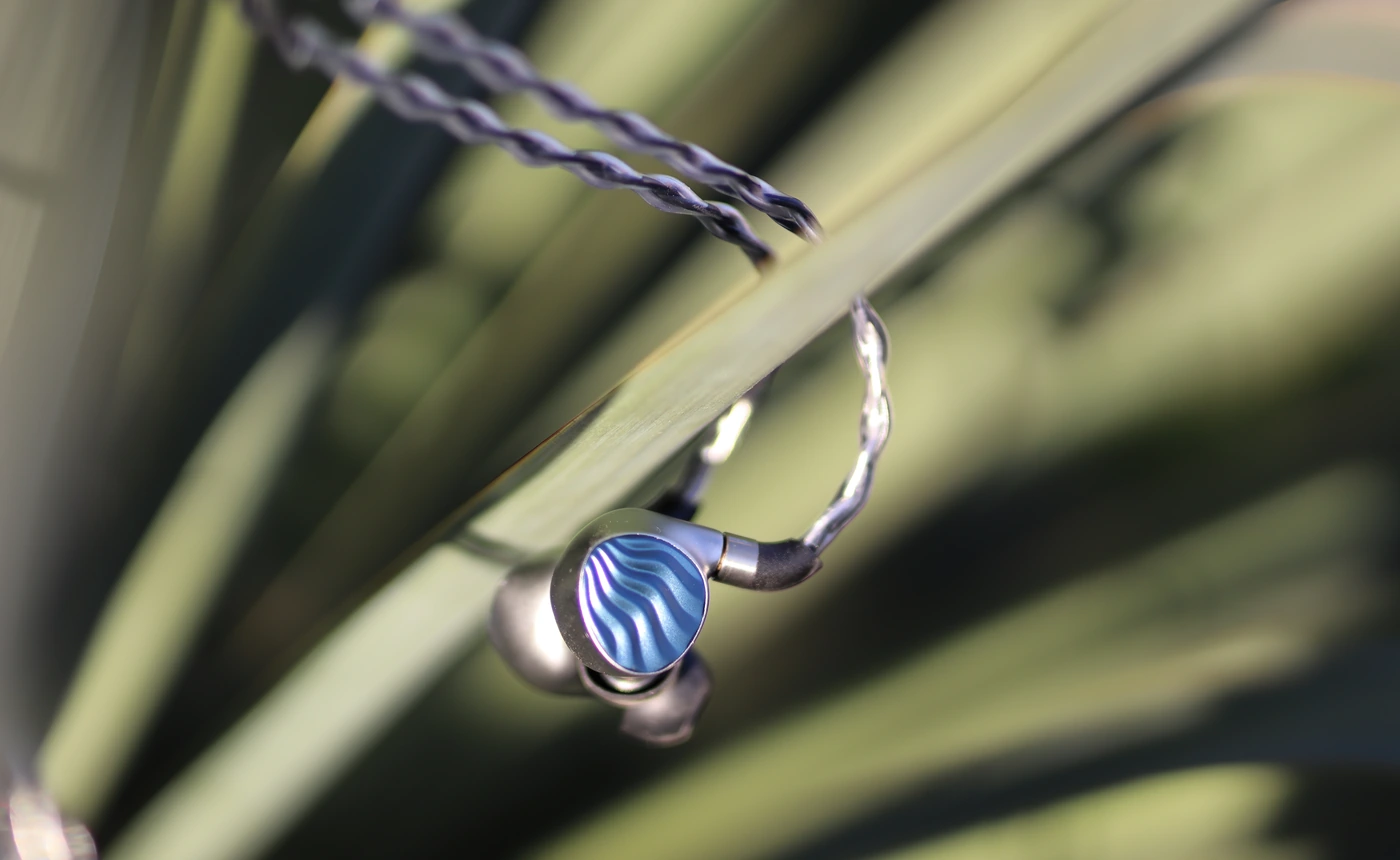 The magnet used in the IT05 has as high as 1.6 Tesla of magnetic field. Since the diaphragm is so stiff, it helps a lot that the magnet is so strong, the driver can move better, have faster transients and better dynamics.
The two cables are actually now made equal, and although we like to think that Single Ended and Balanced are similar, even the cables are quite different. The Single Ended Cable has a 4 Conductor OFC design, while the Balanced cable has a 8 Conductor hybrid cable, where 4 conductors have OCC Copper, with a purity up to 6N, in black insulation, and Silver Plated OCC 6N Copper in transparent insulation. 
In technicality, we have an impedance of 16 OHMs, and a SPL of 119 dB, which makes the IT05 incredibly easy to drive. I can confirm this, and this IEM is likely the easiest to drive that I've seen this year, you can quickly bring it to extremely loud volumes using basically any source, including SMSL M300 SE, Shanling UP4 2022, Shanling UA2 Plus, and ddHIFI TC35C. There is a bit of hissing with sources that typically present hissing, and I would recommend using a high quality source for driving IT05.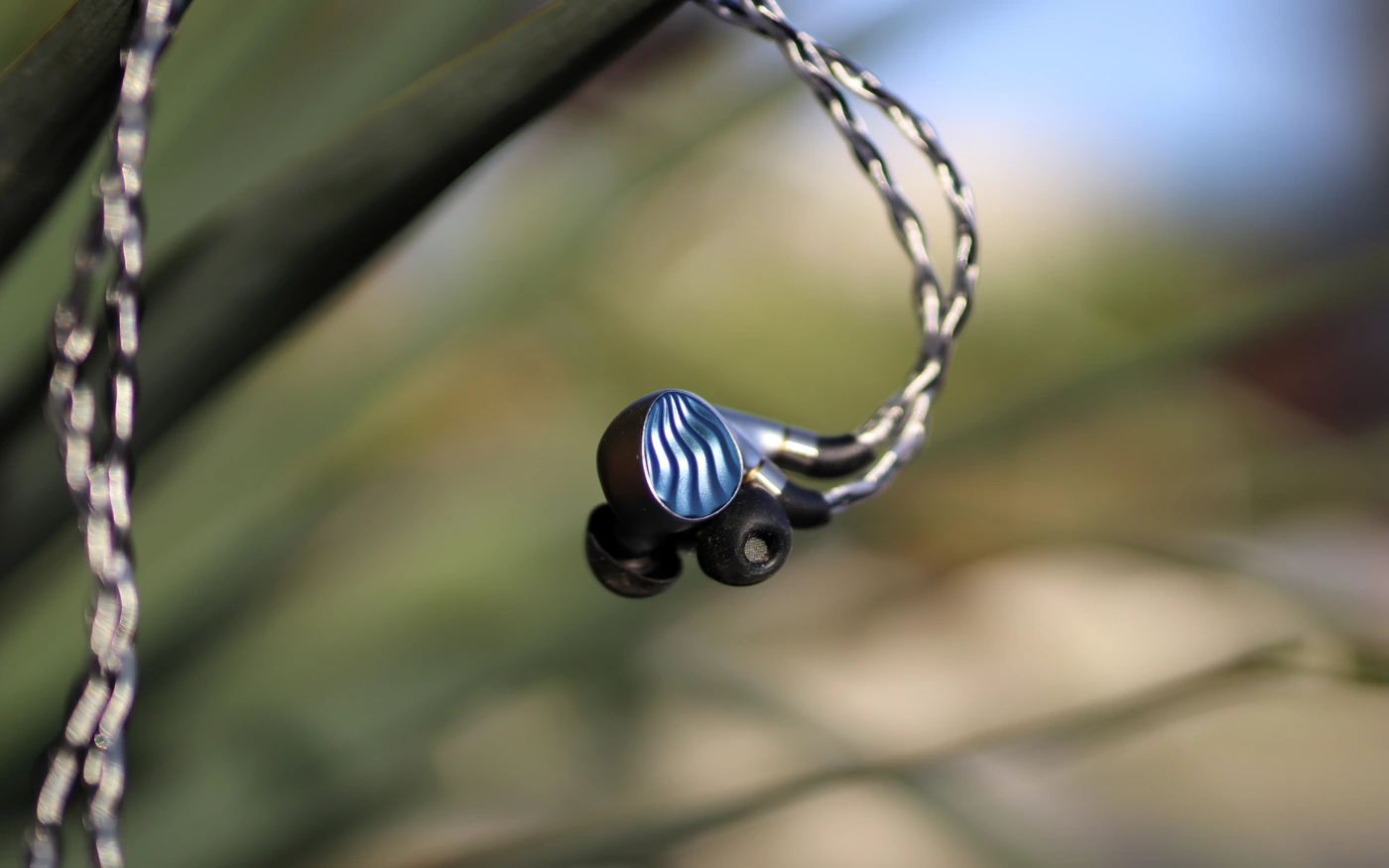 In actual wearing, the IEMs are super comfortable, they have some driver flex when inserting them, so i recommend very slow and careful insertion, plus take care when taking out the IEMs. They generally isolate strongly from the outside noise, with between 25 and 30 dB of passive noise isolation, and we also have excellent wearing comfort for the cables. IT05 feels like a really strong option at the moment, and I am happy to report that they are made to be super resistant, and where I managed to get some scratches and scuffs on AM05 after having used them for a while, IT05 is in absolute pristine condition, and you can feel that it is made to stay nice and crispy. 
Sound Quality
Starting with the selection of sources used to drive the iBasso IT05, we have iBasso DX320 MAX TI, HIDIZS XO, Palab M1 Mini, Shanling M1S, JDS Labs Element II+ DAC + JDS Labs Element II+ AMP, EverSolo DAC-Z6, Astell & Kern ACRO CA1000T, and HIFI Walker H2 Touch. Generally, IT05 is super easy to drive, and does not scale much with the source, but it can give some trouble to lower powered sources, or sources that don't handle low impedances well. IT05 gets more dynamic, more forward, more punchy and more powerful with higher volumes. Although with most IEMs I tend to have the bad habit of increasing the volume as much as I can, with It05 I am really good around 90 dB – 95 dB, so I don't feel the need to keep them at max to get the most vivid and most punchy presentation, they can easily achieve that at lower volumes, which I think will save the hearing and ears of quite a few music lovers.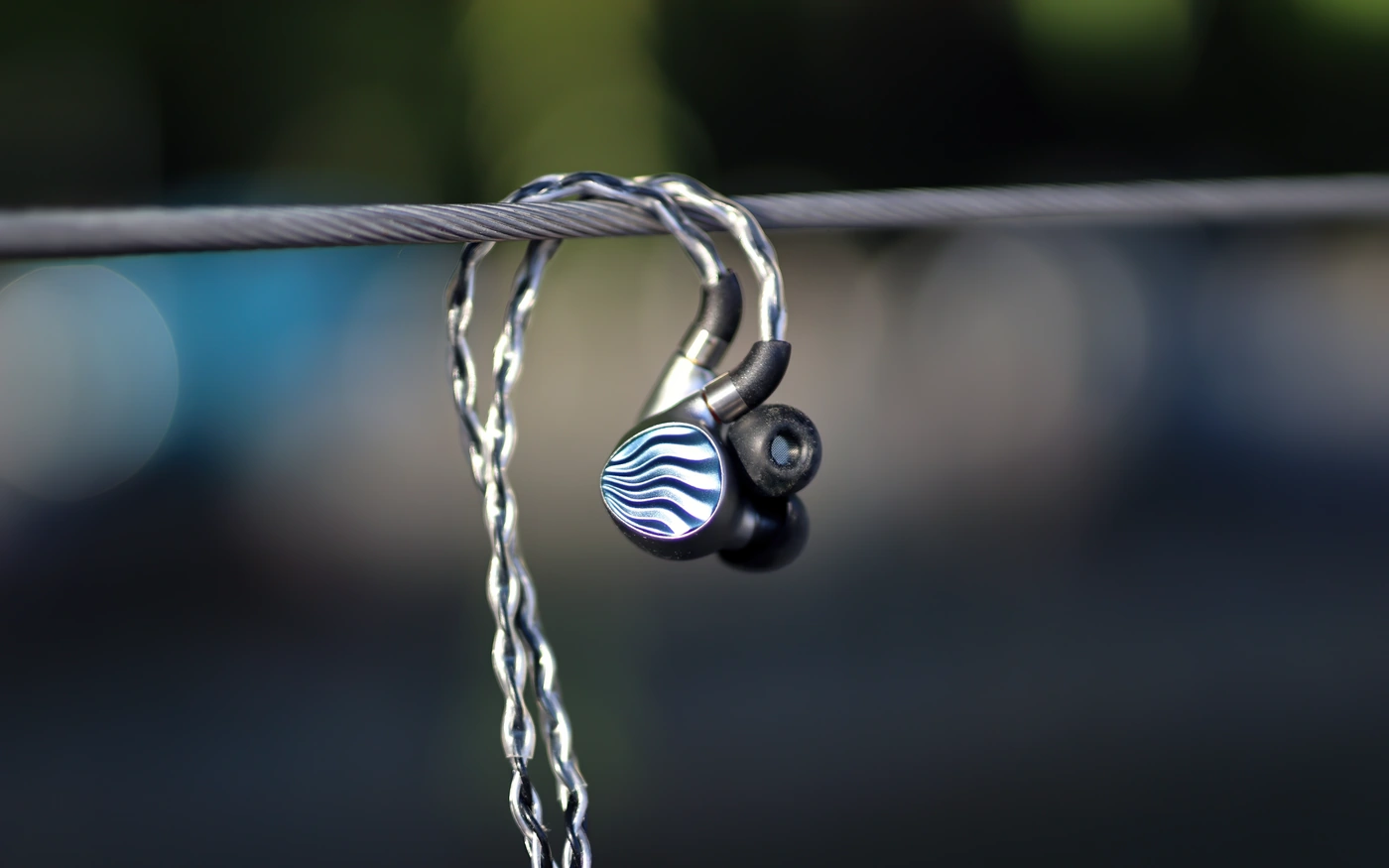 The overall presentation can be described as super powerful, with an extremely strong sub-bass, good warmth and lushness in the midrange, and exceptional detail / resolution. The whole signature is U-Shaped, so the sub bass and the upper treble are both more forward and have more presence than the rest of the sound, which helps IT05 create the feeling of space better and resolution / detail. The dynamics of the IT05 are exceptional as well, and although they are on the aggressive side of things, they make metal, rock, punk, and electronic music really enjoyable. It is one of the very few IEMs out there that can portray really aggressive bands such as Attila and Dope really well, IT05 pushes the sub low frequencies with incredible strength and punch, transforming a simple evening listening session into a full concert experience. 
Starting with those lush and delicious sub low end frequencies, we have likely the strongest low end and sub bass we've seen in an IEM around this price point, and nothing really comes close to the amount of raw strength, the power of the punch and the overall depth that IT05 has. The sub bass is like a primal impulse that rattles your entire brain when the song really calls for it, and this includes rap, edm, pop, metal and rock. Basically any song that's modern and made with serious bass will show it and have a full treasure of that sub bass. The bass is full, lush and heavy, but it doesn't impose on the midrange, and the midrange can actually sound analytical, thanks to the main bass and upper bass being controlled and not oppressive for the music.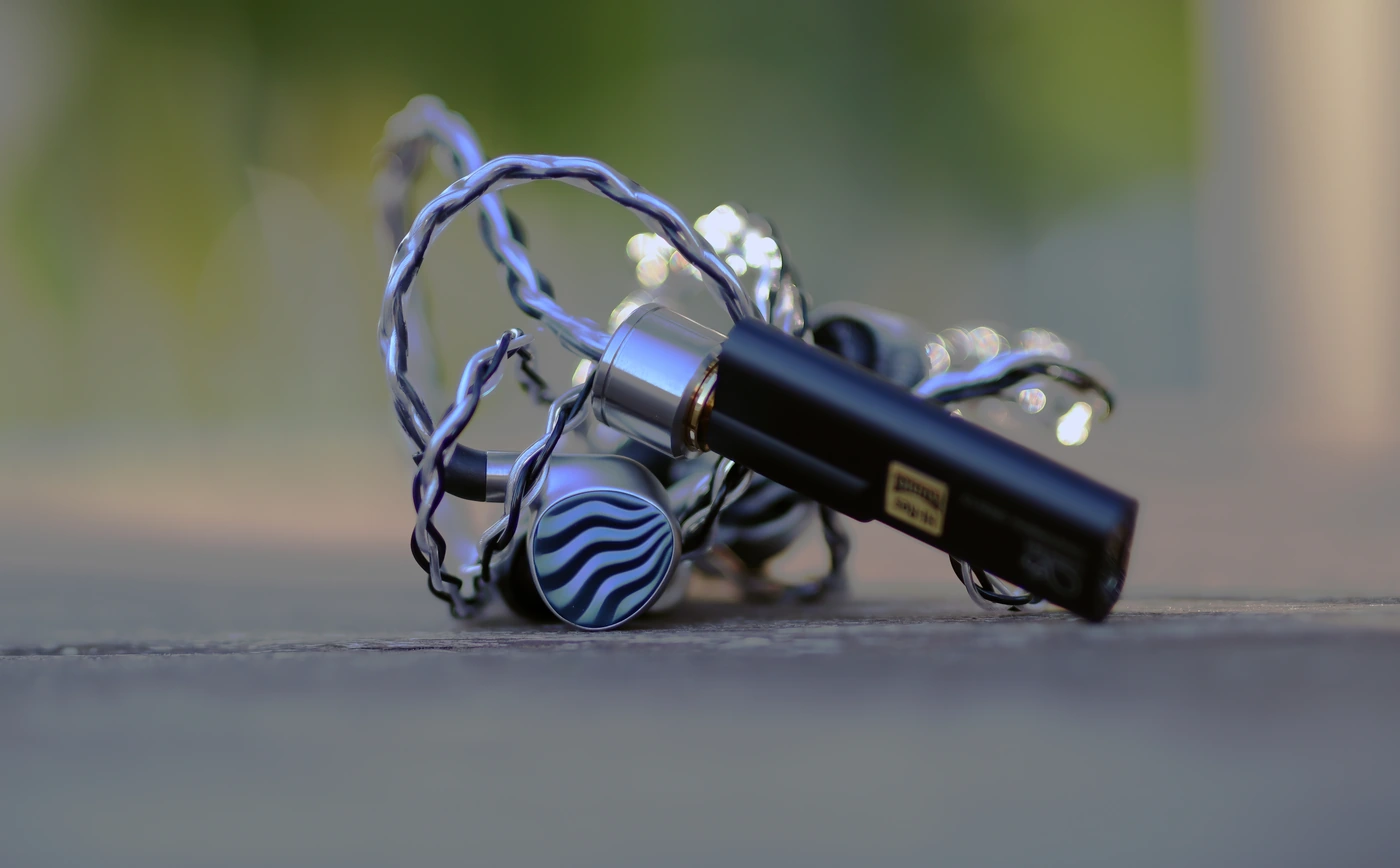 The midrange, despite taking a step back compared to the sub bass and the upper treble, is actually a central element when it comes to IT05, because it is surprisingly detailed, clean, and dynamic. We have super nice voicing for both male and female voices, although IT0-5 seems to favor female voices a bit, and present male voices a bit more recessed and thinner, and female voices more forward and more emotional. Generally, guitar presentation is superb, it has that chugg texture and weight I love for deathcore and metal music in general, as each bass guitar note has a really forward presentation, and we have exceptional detail for orchestral songs, and even for the simplest rap and pop songs, you will always discover new details and micro textures that you usually just brush off. The beautiful part is that iBasso managed to keep IT05 under control really well, and although it has this detail, it is never harsh, rather things are presented in a smoother and fluid fashion without hard edges.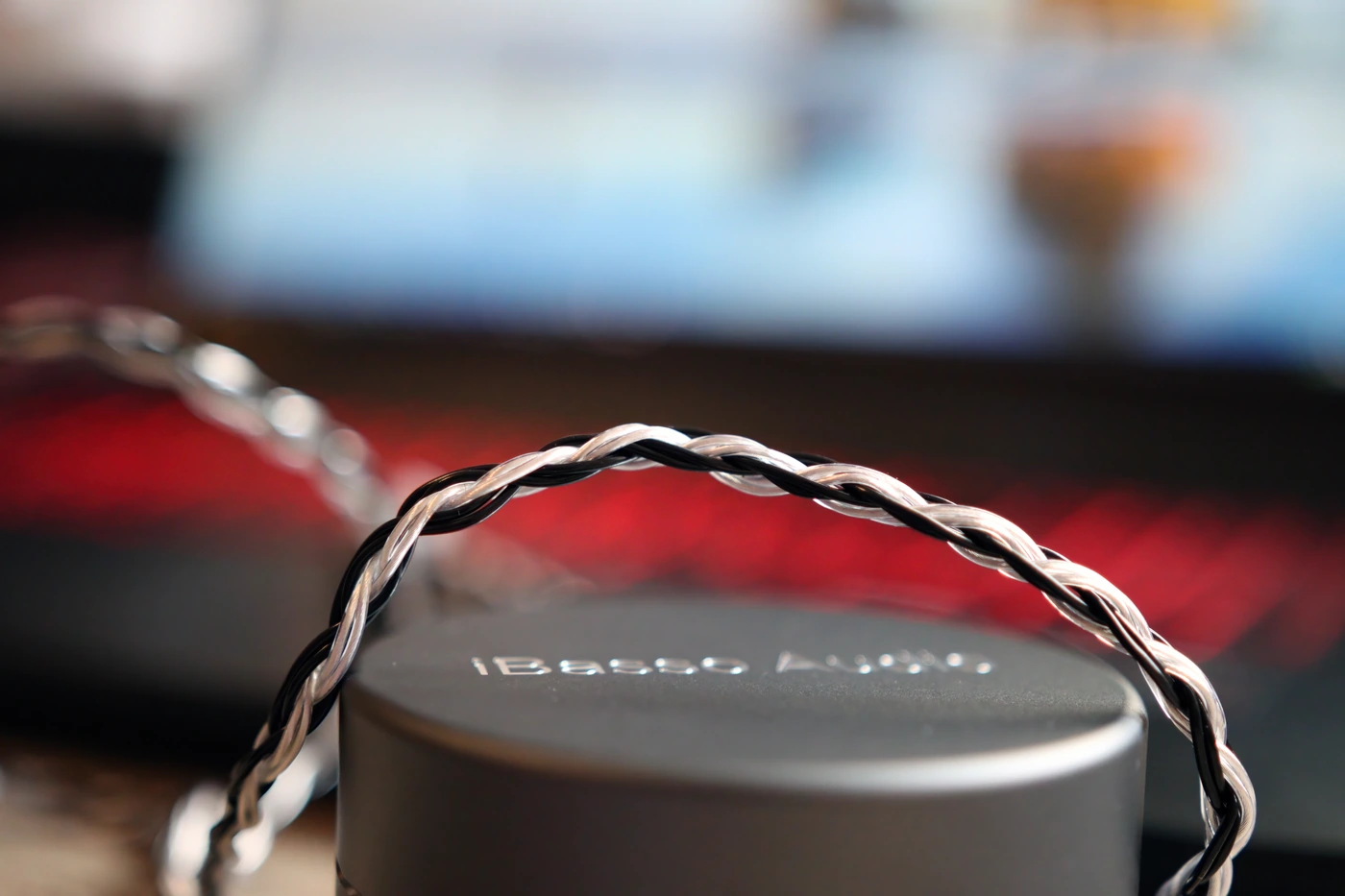 The treble is a bright, vibrant, airy and yet smoothly textured mix of elements that keep the signature of IT05 hyped up and exciting with all music. The treble is forward, uplifted with at least 5-6 dB above the midrange, and it has a somewhat smooth micro texture, so it never sounds like nails on a board, rather the treble has a natural body, rather than sounding thin or metallic. There's good energy up to 16-18 kHz, so there's no roll off to talk about, and the higher you go, the more the treble seems to increase in energy and air, presence and punchiness, which makes music sound really open, and aids in the feeling of soundstage and instrument separation with IT05. If most IEMs tend to have a somewhat natural size to their soundstage, with IT05, it never feels like you're wearing IEMs, they sound rather open and airy the same way a headphone would, and I had a really similar feeling when I was listening to Ie800 in the past, so I can vouch for those helmholtz resonators, they really do a good job at opening up the treble, and even the midrange, to give music a wide and holographic presentation. Overall, It05 sounds wide, airy and has exceptional instrument separation, making listening a really enlightening and hype experience, and the only people who I think wouldn't like the sound would be those who want and need something relaxing, because IT05 will keep you up for many nights in a row, hyped up and ready to burst with energy and life. It05 has the kind of signature that it colors all music in, and it tends to impose its character quite a bit on all music, almost like a soft remaster to give all music the right kind of excitement in the treble, and the right amount of low end impact and punchiness. 
Comparisons 
iBasso IT05 vs Periodic Audio Titanium Ti V3 (299 USD vs 299 USD) – Titanium V3 is one of those IEMs made by Periodic Audio, and this time around they also went for a strongly V-Shaped signature, but the cable of IT05 is much sturdier, and looks better than the cable of Ti V3, which is single ended only. Since they are to be judged for the same price point, the package of IT05 is much richer, and the build quality of the IEMs feels sturdier and IT05 feels like it is made to survive a war, while Ti V3 can be worn straight-down, but does present a bit of driver flex at times, yet the IEM shells are made of a plastic that I can't say feels super trusty. The sonic signature has a midrange recession for both, but the sub bass of IT05 is stronger, it creates better contrast against the midrange, and the upper treble of IT05 is much more expressive, it tends to have more energy and to sound more detailed, more vivid and has better control Ti V3 has a more traditional V-Shape that you'll recognize right away, while IT05 sounds more open, deeper and wider, and generally can be described as more live and alive, while Ti V3 sounds more like a traditional IEM.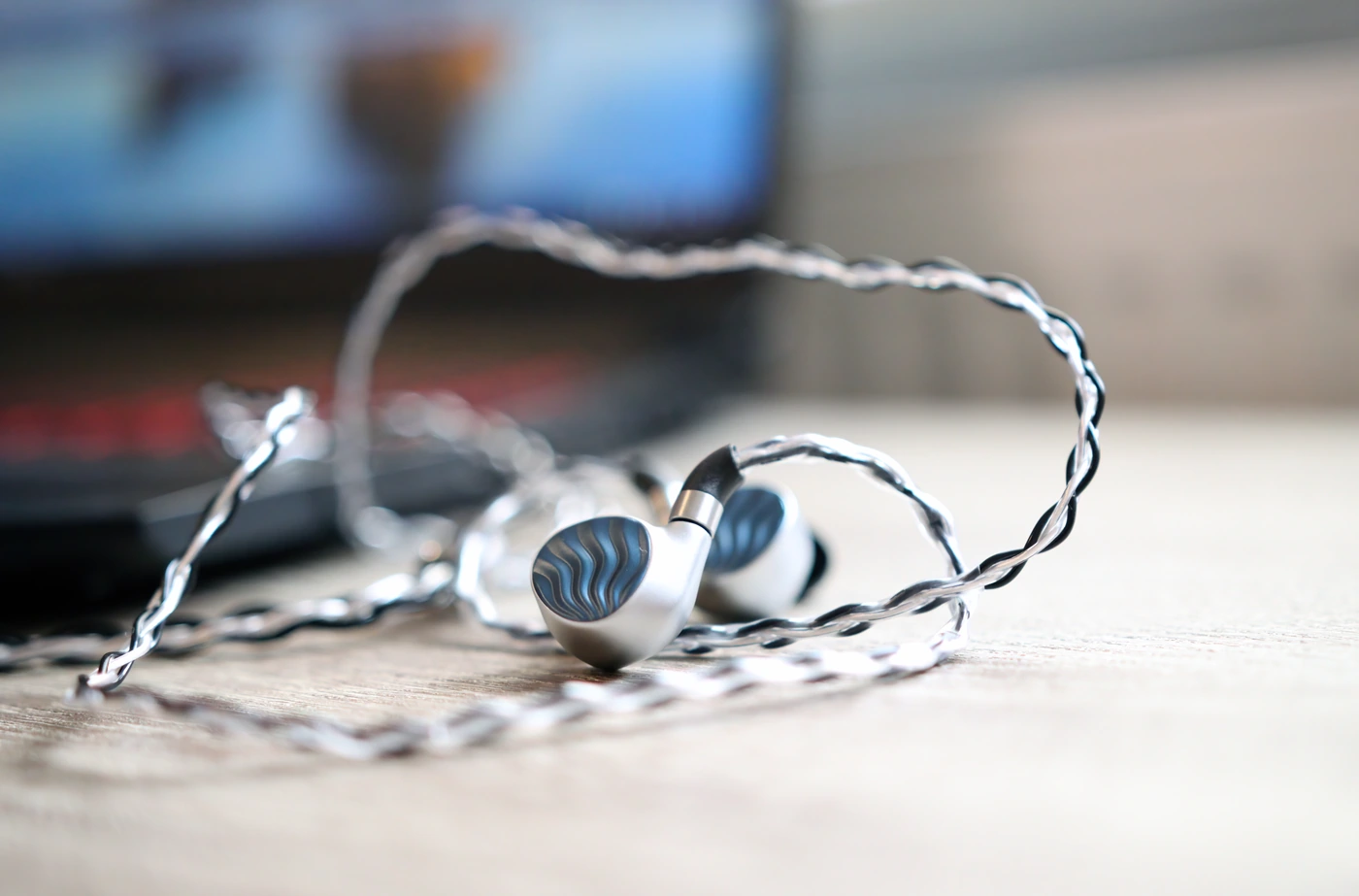 iBasso IT05 vs Xenns Mangird Tea 2 (299 USD vs 349 USD) – Mangird Tea 2 is super comfortable, and although it does not have driver flex, the cables of IT05 are much better, and they also have smaller IEM shells and work better with all ears sizes and shapes. They are equally easy to drive, and both make good midrange music companions, but IT05 has a much better detail, resolution, impact, treble extension and overall dynamics than Tea 2. The only place where I think Tea 2 is a bit better is in the midrange, which it has exceptionally forward compared to IT05, while Tea 2 is natural in the mids, and IT05 has the recession, and the way it favors female voices a bit, giving it a signature of its own. Out of the two, Tea 2 is for those who want a mid centric signature, while IT05 is a universally likable signature that has exceptional sub bass and upper treble, it really makes itself remarked for the detail, soundstage width, and dynamics, it sounds more vivid and live than Tea 2. 
iBasso IT05 vs Kiwi Ears Orchestra Lite (299 USD vs 249 USD) – This is actually an interesting comparison when you think about the pricing, and physically, I can see the advantage of Orchestra Lite not having driver flex, while IT05 does have driver flex, but the cable of IT05 is much better than that of the Orchestra Lite, and so is the build quality and attention to details that iBasso always has with their IEMs. Both are rather easy to drive and if you'll have a source that can drive one, that will be good enough for the other too. Sonically, they are both detailed, clean and clear, but IT05 goes better in the extremes, it has a deeper, punchier, more powerful sub bass, the deep end is fuller and has more strength, while Orchestra Lite has a slightly more forward midrange, which makes music sound slightly more natural and can sound more even at first, but I also found myself punching and dialing in more volume with Orchestra lite, while with IT05 I never felt the need to increase the volume too much to find all of the bass and treble sparkle that I expect from music. Overall, if you're looking for a more balanced signature, Orchestra Lite is more balanced and standard, while IT05 is far more peppy, more punchy, deeper, more detailed and has better sub bass impact and treble extension, it is a more exciting signature, although more colored too. 
Product Link
You can grab one from www.amazon.com here: https://amzn.to/3DzLaJJ
If you're in the UK, you can grab one from www.amazon.co.uk here: https://amzn.to/454GVBN
And if you're from Europe, you can grab one from www.amazon.de here: https://amzn.to/44EEFkR
Value and Conclusion
We have not excellent, but simply outstanding price performance ratio in iBasso It05, and for an IEM that's priced basically 299 USD, we have two high-end cables included in the package, one super neat transport case, and a sound that can match with most flagships from a few years ago, and even beat them.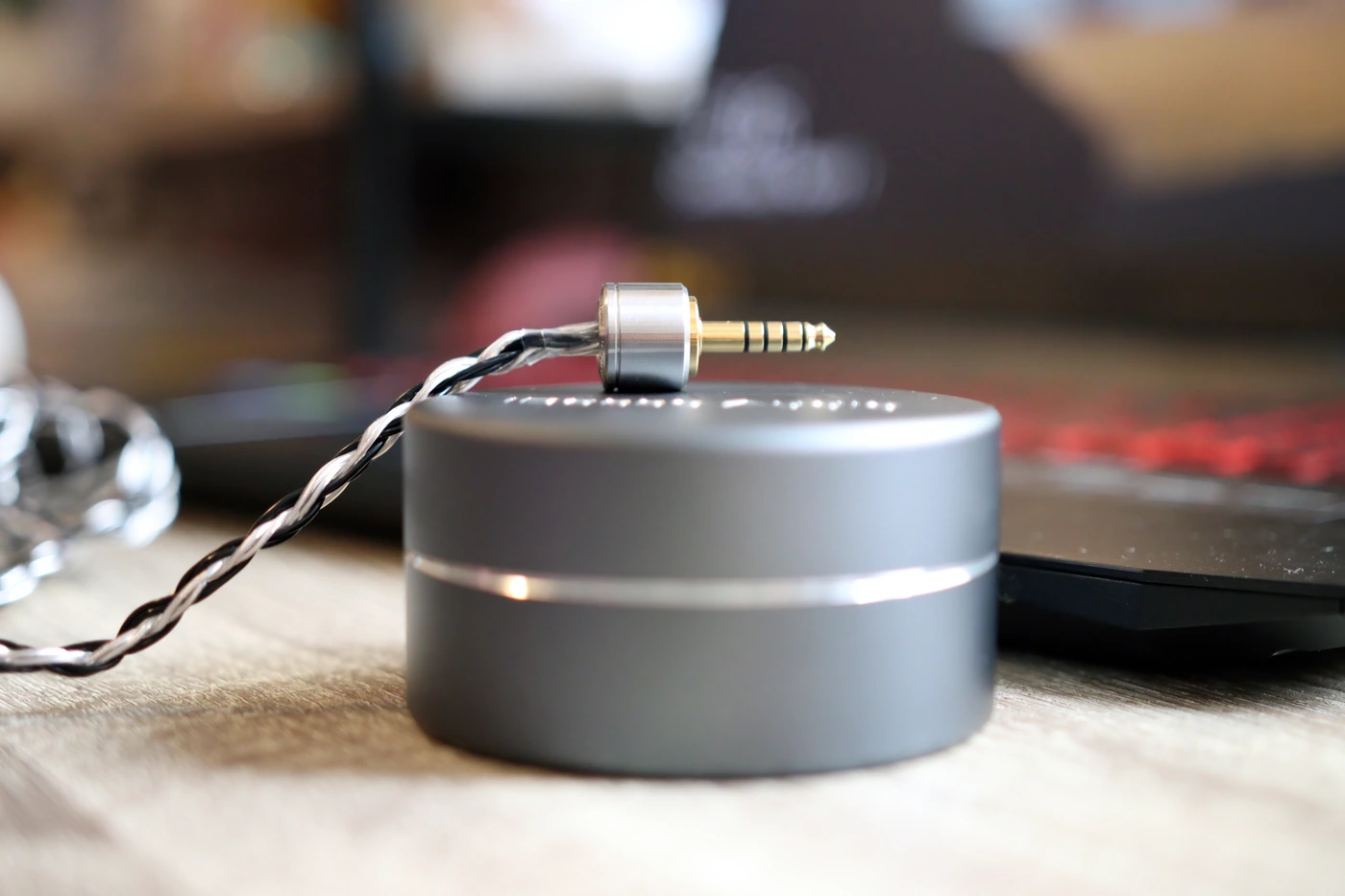 Before the end of today's review I feel the need to add IT05 to the Audiophile-Heaven Hall Of Fame, for their exceptional performance, excellent build quality, and altough there is a bit of driver flex when you put them in and take them out, the price performance ratio for the sound they provide is still hard to match.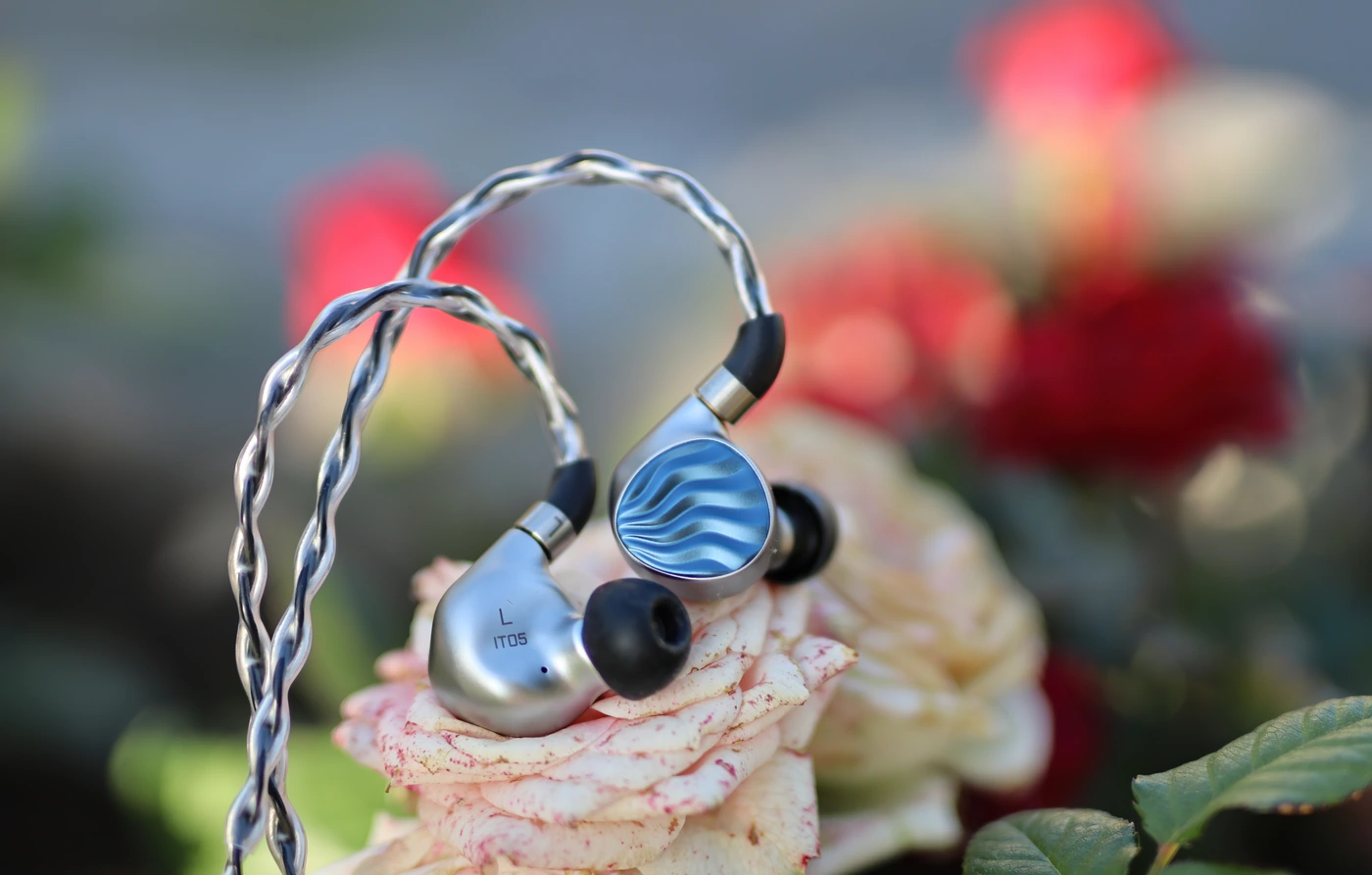 At the end of the day, if you're looking for a super powerful sounding IEM, with a strong and deep bass, excellent dynamics, and a clean, detailed, resolute sound, and with excellent soundstage and a wide holographic presentation, iBasso IT05 is the best to grab right now, and is one of my favorite IEMs of this year. 
---
--- Please remember to stay safe, and always have fun while listening to music!---
 - If you have a dime to spare, please donate, and help us! It would make the day brighter for me and my wife- 
---
Full Playlist used for this review
We listened to more songs than those named in this playlist, but those are excellent for identifying a sonic signature.  I recommend trying most of the songs from this playlist, especially if you're searching for new music! The playlists are different for Spotify, Tidal and Youtube, and based on the songs I enjoy and are available on each!
https://www.youtube.com/playlist?list=PL_cjBXGmwSHSdGcwuc_bKbBDGHL4QvYBu
https://open.spotify.com/playlist/5J3oloz8Riy9LxEGenOjQ0?si=979ba4f082414be7
https://tidal.com/browse/playlist/330fd544-8e5b-4839-bd35-676b2edbb3d5
--- Contact Us ---





---