ddHIFI TC35C Dongle DAC – Ultra Minimal Power Source 
ddHIFI TC35C is a $ 48.99 USD Entry-Level Dongle DAC with a Realtek ALC5686 DAC chip inside, Hi-Res support. In today's review we will compare it with other high-quality DACs such as HIDIZS XO (99 USD), iFi Go Link (59 USD), and Periodic Audio Rhodium (49 USD) . 
Introduction
ddHIFI is one of the companies favored by Audiophiles and Music Lovers when it comes to audio accessories, Entry-Level DACs with super good performance, Cases and more recently cables. They make a large number of products for those on a budget, and they have a super good selection for everyone, being available through all the major shops out there, including Linsoul, HIFIGO, and Amazon, where I recommend purchasing their products from the most. Amazon offers the shortest delivery times to most of the world, best return windows, just in case you're not entirely happy with your purchase, and also good support for their shop, being a safe place to order from. 
It should be noted that I have absolutely no affiliation with ddHIFI. I'd like to thank ddHIFI for providing the sample for this review. This review reflects my personal experience with the ddHIFI TC35C Dongle DAC. Every opinion expressed is mine and I stand by it. The purpose of this review is to help those interested in the ddHIFI TC35C DAC find their next music companion. 
Product Link
You can grab one from www.amazon.com here: https://amzn.to/3AB0jZK
If you're in the UK, you can grab one from www.amazon.co.uk here: https://amzn.to/3ADRr5y
And if you're from Europe, you can grab one from www.amazon.de here: https://amzn.to/41XT5L4
Aliexpress Official Link: https://s.click.aliexpress.com/e/_DDqQ0Qz
Build Quality/Aesthetics
We have one of those extremely mini DACs with TC35C, and while others try to have a little cable that connects to the Type-C port of your smartphone, TC35C goes the other way around, and it is a very small block that connects to your Type-C port, and it has a 3.5mm audio jack on the side. It works connected both ways, so that the Type-C jack can be on both the right and left side of your setup.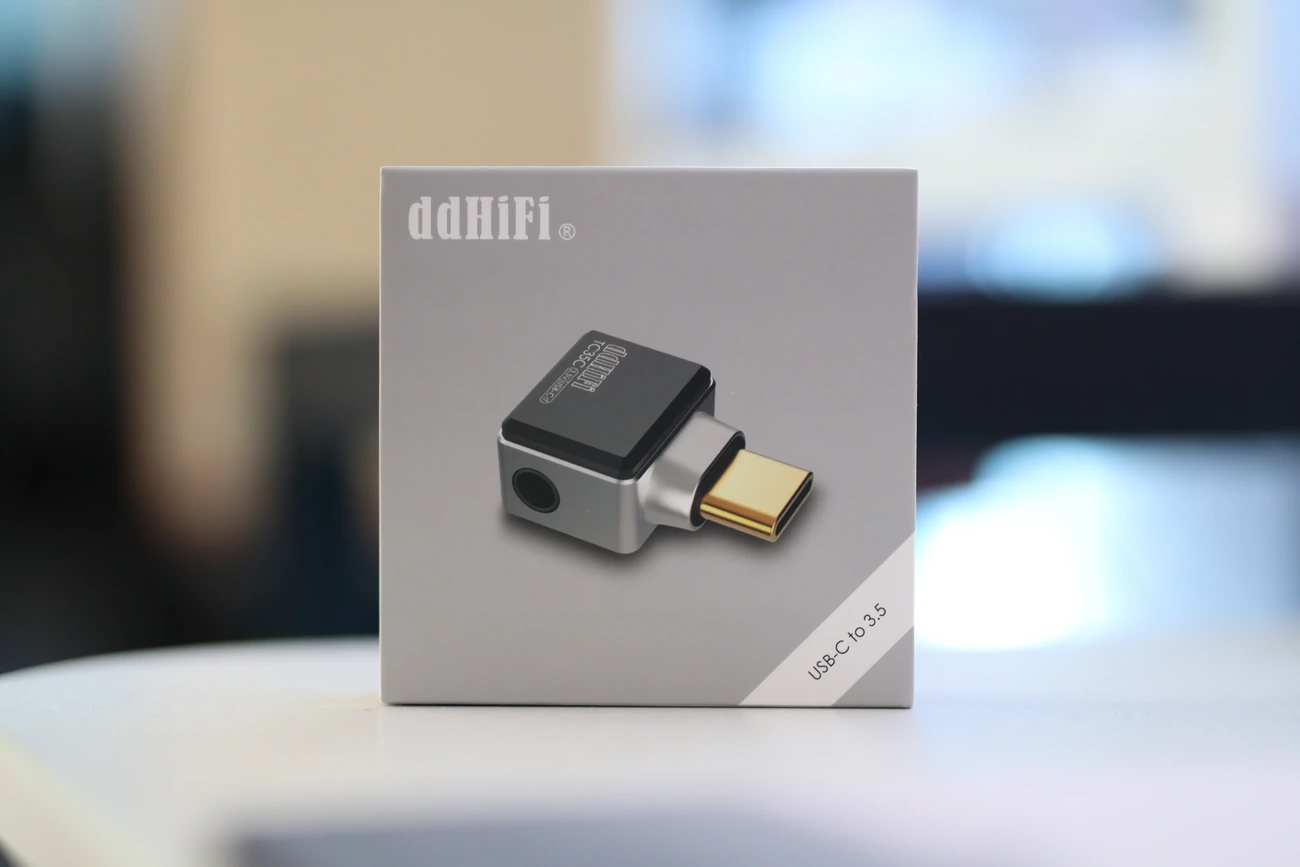 The DAC chip inside is an unusual Realtek DAC, namely the ALC5686, which you can sometimes see implemented in motherboards rather than dedicated audiophile devices. It is able to decode PCM signals up to Hi-Res 32-Bit 384 kHz lossless files. One of the reasons it was designed this way was to allow you to play games using it, since the designs that are mini cables make that a very complicated activity as they restrict you from touching the type-C port. 
The unit is made of aluminum alloy, is silvery and black in color. We have a super low output power, of just 30mW for a 32 OHM impedance, a THD+N of 92dB, and a dynamic range of 110dB. The SNR is 120dB, and the unit weighs 3.8 grams, being just 17mmx16.2mmx9.6mm. The pride of a unit like this is a very low power draw, as it barely affects the battery of my smartphone, and can be used by those who can't afford to consume and end the life of their smartphones. It is automatically recognized by all smartphones I tested it with, and works without any additional settings. 
Sound Quality
Given the really really low driving power of ddHIFI TC35C, it can only be paired with IEMs and portable earphones, no headphones unless they are super sensitive. I have successfully paired it with Moondrop Stellaris, Unique Melody Maven PRO, KIWI Ears Orchestra Lite, Dunu Talos, and Tangzu Zetian Wu Heyday Edition. It can drive all of those with ease, can get really loud at maximum, but regardless of the volume, there is a bit of hissing in the background while music is playing. You typically won't hear this with normal listening volumes, but if you listen really quiet, you can hear it, though it is faint. The overall sound is actually super good, with a dynamic, punchy sound. It handles low and medium volumes best, and after 80% the sound can get a bit shouty and becomes a bit distorted, so it is best for those who don't listen too loud.  
The bass is linear and clean, without much distortion, there's not an extra lot of bass, and it can be thin. If you're looking for a warm source, HIDIZS XO or Shanling M0 PRO may be better choices for you. This being said, the mid bass is clean, detailed and smooth in texture, being rather pleasing to my ears. The bass tends to have most of the energy in the mid bass, having a slightly warm tonality there, but the sub bass quantity can be lacking with all the IEMs tested. The bass speed is natural towards fast and can totally keep up with death metal and rock songs. 
The midrange is the centric element of the sound with TC35C, and it has a really clear and clean midrange, with a good instrument separation and a natural soundstage that doesn't expand too much in width, but isn't too intimate either. The overall sonic performance is not just fair, but rather great, it has good resolution, as long as you keep the volume below 80%, above which it can sound a bit shouty and overdriven. We have a natural voicing for male voices and female voices, and the sound is neutral in general, with no extra smoothness or anything I can describe accurately, and for the most part, TC35C is pretty transparent and doesn't have much of a signature. 
The same thing can be said about the treble too, where the treble doesn't have much signature, and you won't hear any specific roll-off, instead the treble extending well above 14kHz. The treble has a peak around 12kHz, which gives cymbal crashes a bit more energy than you'd expect from an entry-level dongle DAC, but this is pretty good as otherwise it may have sounded a bit too bland and boring. As things stand now, it is best paired with warm and basshead IEMs such as Metalure Wave, IMR Dark Matter, and Dita Audio Perpetua.  
Comparisons
ddHIFI TC35C vs HIDIZS XO (48.99 USD vs 99 USD) – We have a much higher driving power on XO, more dynamics, but the physical shape and size is so much larger than what ddHIFI offers with their TC35C. The overall build quality is great on both, we have buttons on HIDIZS XO, and it is generally an upgrade from TC35C sonically, in driving power, and presentation, but the power draw is considerably higher, it is about 25% more pricey, and it takes much more space, being less ergonomic and fit for portable usage. 
ddHIFI TC35C vs iFi Go Link (48.99 USD vs 59 USD) – We have a bit more driving power on iFi Go Link, but this comes at a cost, which is the size. Go Link is quite a bit larger than TC35C, and while I consider TC35C something incognito that you may actually not notice, Go Link is more obvious. The driving power of Go Link is a bit better, but neither can drive more than IEMs and very sensitive headphones. The sound is also a bit different, TC35C is more neutral, brighter, has better treble extension and better dynamics as a result, while Go Link sounds warmer, smoother, is more rolled off in the treble and has a higher amount of bass.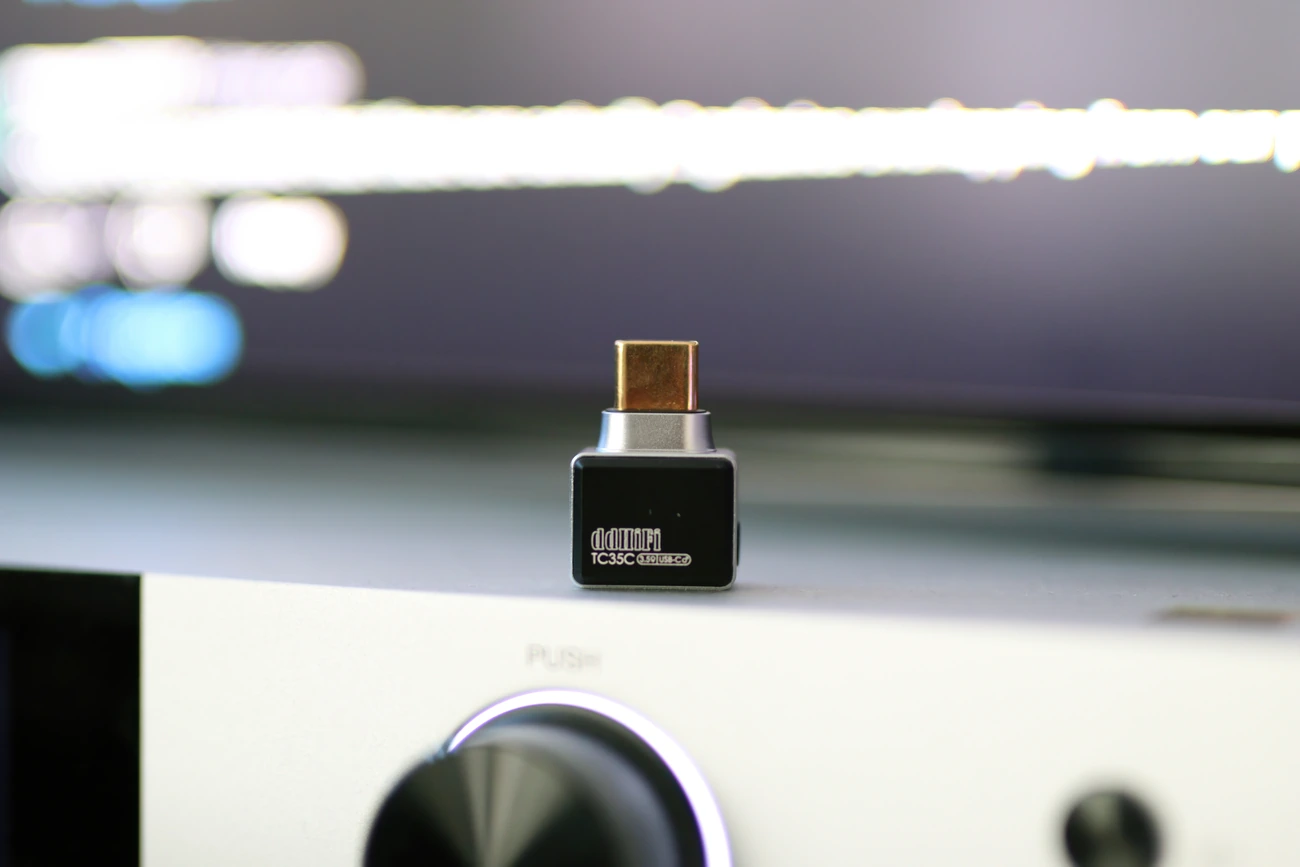 ddHIFI TC35C vs Periodic Audio Rhodium (48.99 USD vs 99 USD) – TC35C still manages to be a bit smaller than the Rhodium, but neither doesn't have more driving power, nor does either draw considerably more power than the other. The biggest difference between them is the sound, Rhodium has a much warmer, smoother sound with a rolled off treble compared to TC35C which has quite a bit of treble sparkle, a thinner, more neutral bass and is just less warm in general. Both are great options, TC35C takes less space and is more ergonomic if you don't want a tail type of DAC and if you want one with the DAC at an angle.
Value and Conclusion
The price / performance of ddHIFI TC35C is excellent top to bottom, it is much better than any Apple Dongle and basic Type-C dongle that comes with your smartphone, it has a super good build quality, and looks clean, plus it doesn't draw much power from your smartphone, not draining it, making a super good companion for music playback.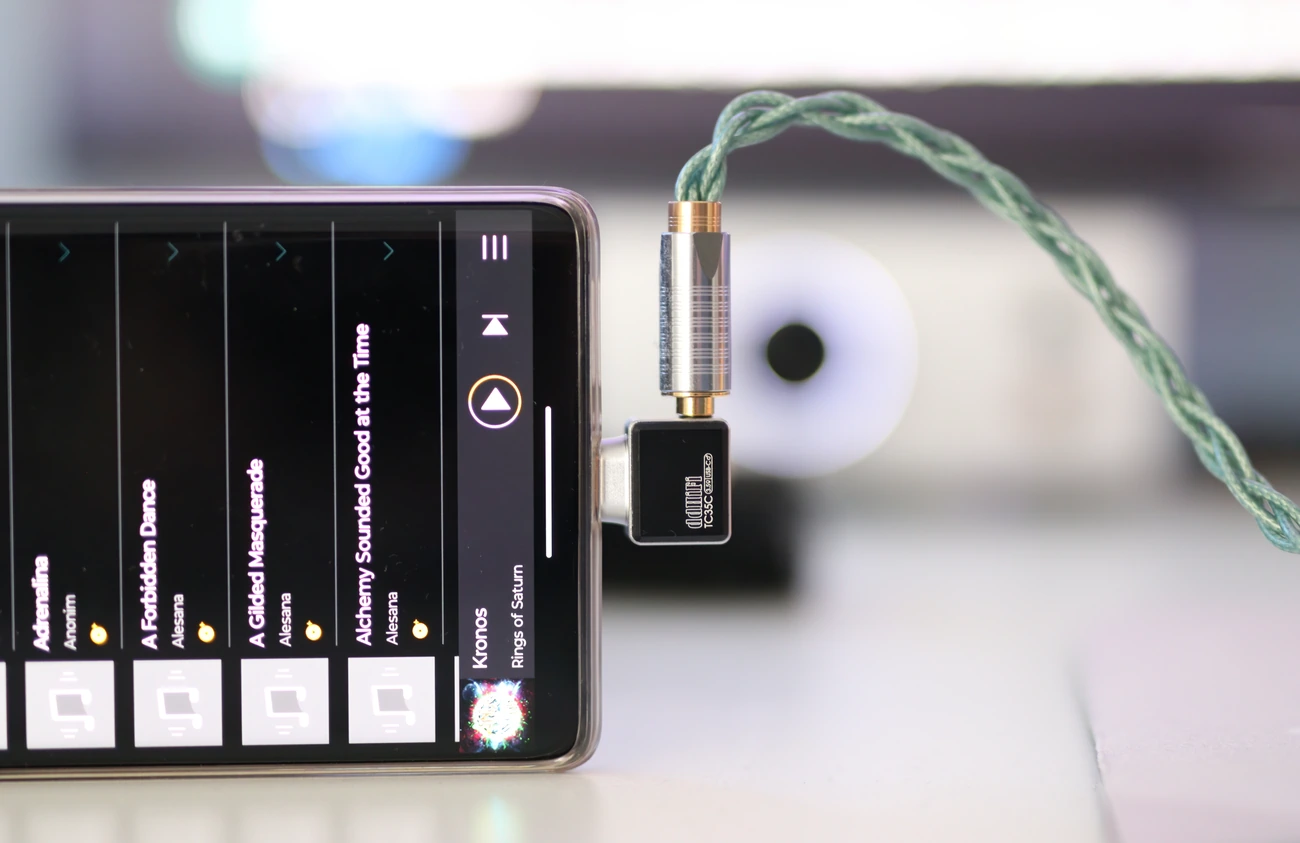 At the end of the day, if you're looking for a dongle DAC that can totally drive IEMs, and which has a clean, detailed sound, draws very little power from your smartphone and has a mostly neutral sound without too much warmth and bass, and which is super affordable, ddHIFI TC35C is a fully recommended Type-C DAC/AMP. 
Product Link
You can grab one from www.amazon.com here: https://amzn.to/3AB0jZK
If you're in the UK, you can grab one from www.amazon.co.uk here: https://amzn.to/3ADRr5y
And if you're from Europe, you can grab one from www.amazon.de here: https://amzn.to/41XT5L4
Aliexpress Official Link: https://s.click.aliexpress.com/e/_DDqQ0Qz
---
--- Please remember to stay safe, and always have fun while listening to music!---
 - If you have a dime to spare, please donate, and help us! It would make the day brighter for me and my wife- 
---
Full Playlist used for this review
We listened to more songs than those named in this playlist, but those are excellent for identifying a sonic signature.  I recommend trying most of the songs from this playlist, especially if you're searching for new music! The playlists are different for Spotify, Tidal and Youtube, and based on the songs I enjoy and are available on each!
https://www.youtube.com/playlist?list=PL_cjBXGmwSHSdGcwuc_bKbBDGHL4QvYBu
https://open.spotify.com/playlist/5J3oloz8Riy9LxEGenOjQ0?si=979ba4f082414be7
https://tidal.com/browse/playlist/330fd544-8e5b-4839-bd35-676b2edbb3d5
--- Contact Us ---





---