Hiby R2 II (Gen 2) Music Player DAP – Finally More Than Shuffle
Hiby R2 II (Gen 2) also called R2 2nd Generation is a $89 USD DAP or Digital Audio Player designed by Hiby as an entry-level offering, with a portable design, USB DAC function, one 3.5mm Single Ended Headphone output, and a useful touchscreen display. Today we'll be reviewing it and comparing it to other Players, including Hiby R3 PRO, HIFI Walker H2 Touch, and HIDIZS AP80 PRO-X.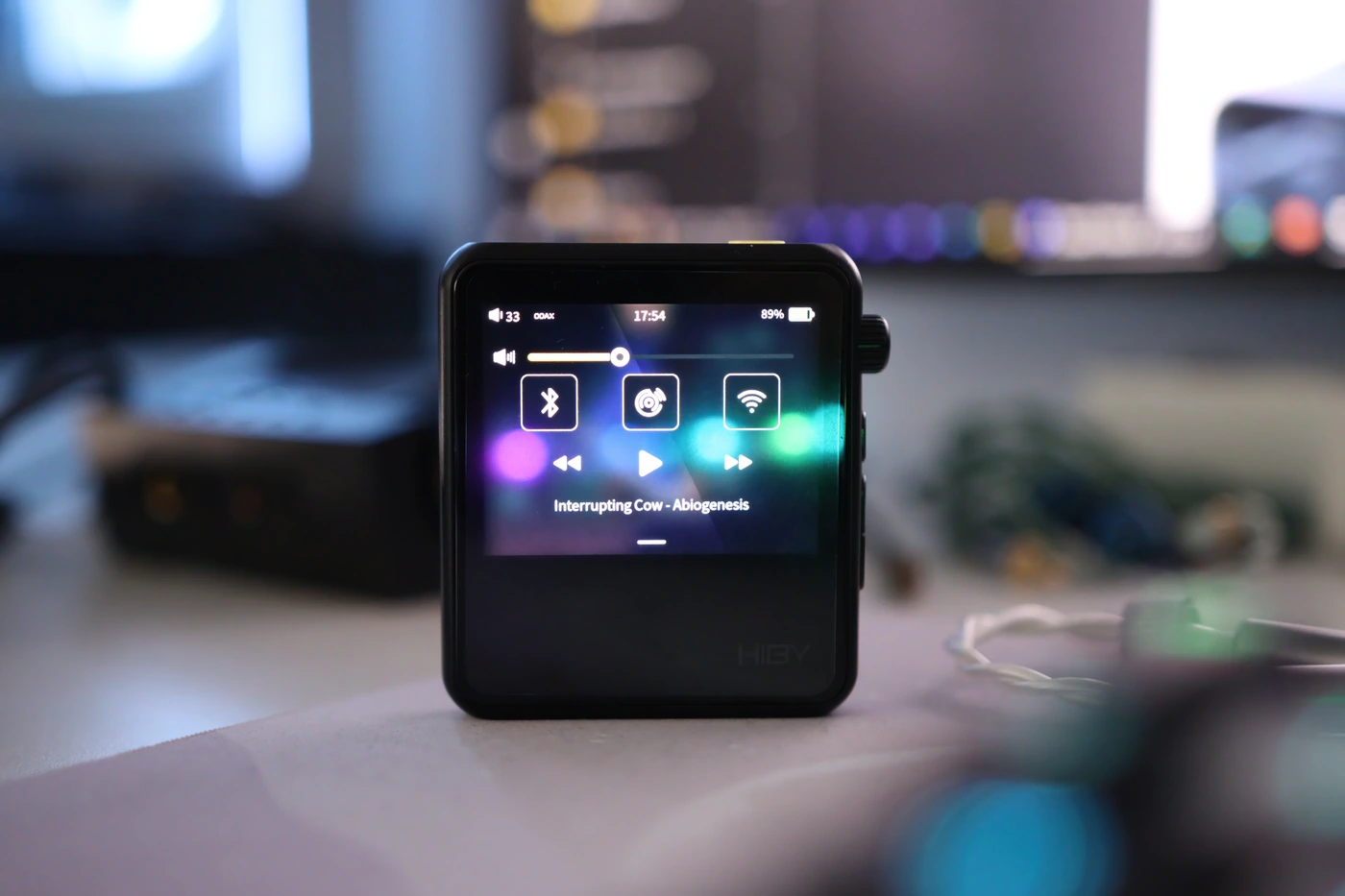 Introduction
Hiby is one of the king companies when it comes to DAPs, and they actually have been for more than 7 years now, since they've been behind the development of the early firmware for the earliest FiiO DAPs, now having developed and launched their own DAPs, with super efficient processors, and superb sound quality, so the review we're writing today about an entry-level DAP will be interesting to those who want some of the Audiophile Experience without having to spend everything they got on their next purchase. Hiby products are usually available from Amazon, their own website (official links), and other shops as well. They are a well regarded company that provides superb support to their customers, so purchasing from them is generally safe and poses no risks.
It should be noted that I have absolutely no affiliation with Hiby. I'd like to thank Hiby for providing the sample for this review. This review reflects my personal experience with the Hiby R2 II (Gen 2) DAP. Every opinion expressed is mine and I stand by it. The purpose of this review is to help those interested in the Hiby R2 II (Gen 2) find their next music companion. 
Product Link
You can grab one from www.amazon.com here: https://amzn.to/44JSQVP
If you're in the UK, you can grab one from www.amazon.co.uk here: https://amzn.to/45ciD8Z
And if you're from Europe, you can grab one from www.amazon.de here: https://amzn.to/3OG2Eup
Build Quality/Aesthetics
We have a minimalistic design on R2 II, with a slightly different approach than what we've seen on the original R2, which only had buttons, but now we have a volume wheel for controlling the volume. Interestingly enough, the volume wheel cannot be pressed and does not double as the power button, which was expected of me, since this is the way I handle most DAPs released today, but instead we have a power button at the top.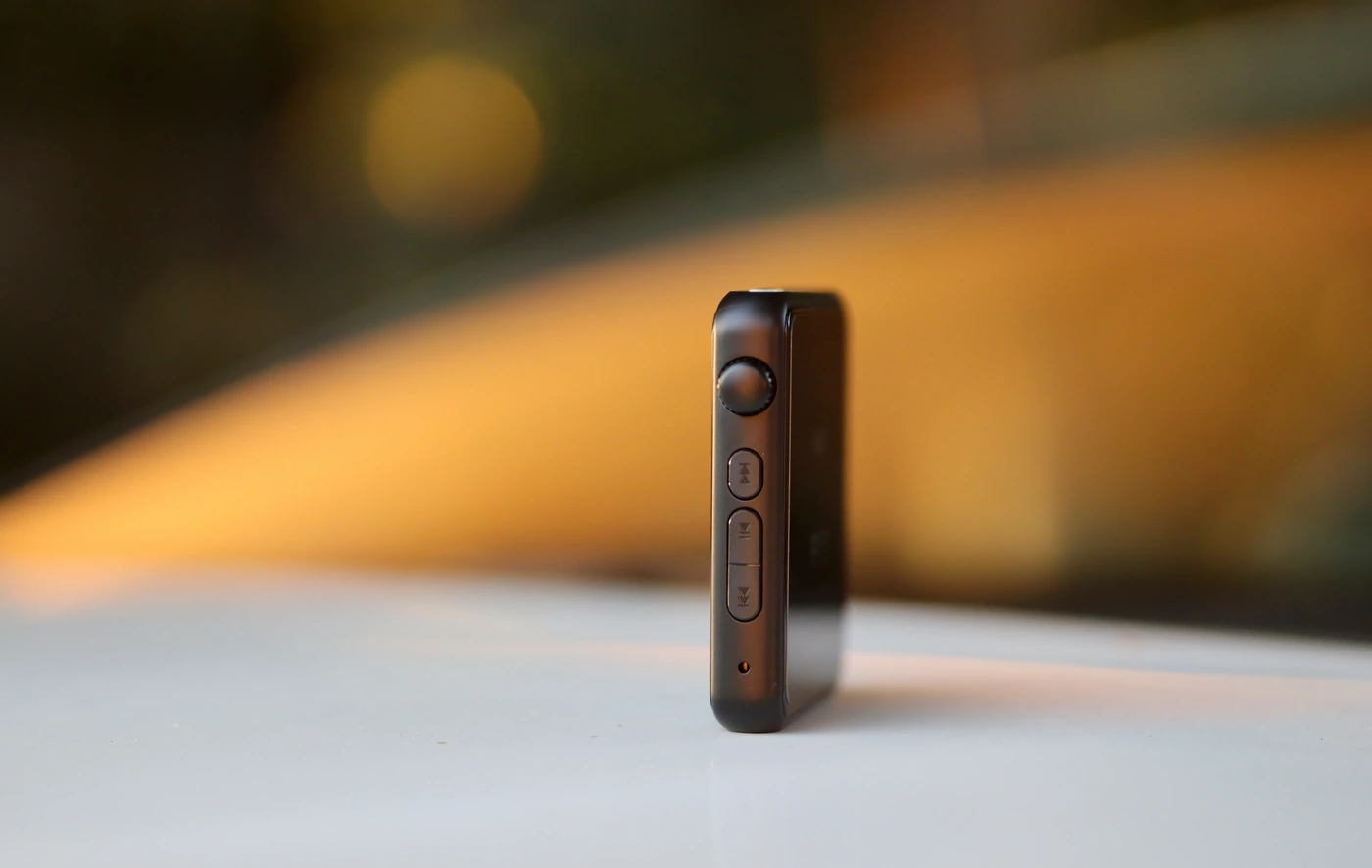 There is one microSD slot that can take cards of any currently launched size, with my tests going as far as 512 GB microSD cards, and it works no problems. I was not able to find whether there is a limit on the number of songs that R2 II can read, but from what I can find there is no such limit.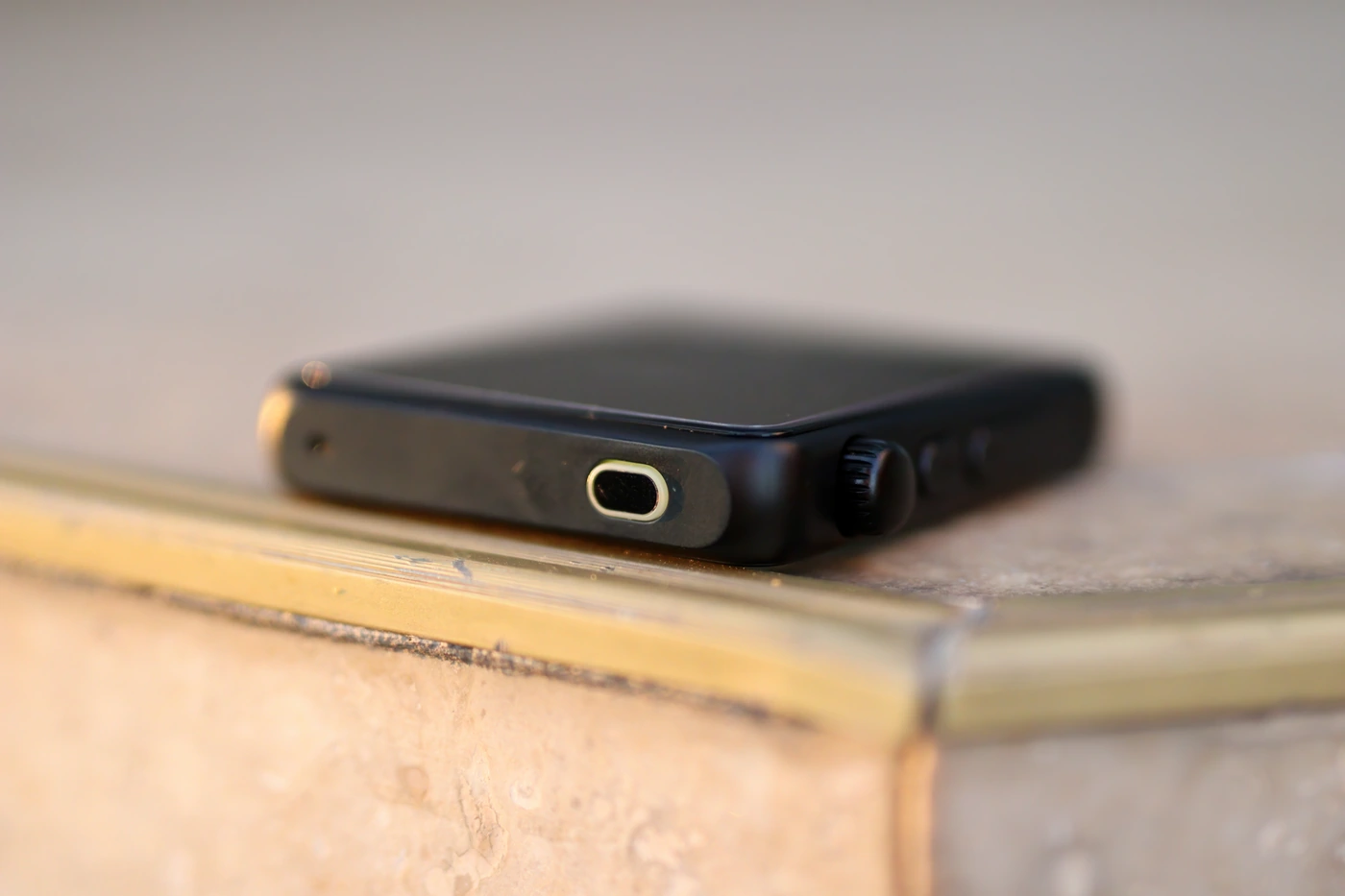 The DAP is based on an Ingenic X1000E CPU chip, and Hiby OS for the operating system, and they work well in tandem to provide a very good DAP experience, along with a USB DAC experience. The USB DAC has about 50 ms – 75 ms of delay, so about one to two frames for a 24 frame video, which is not really noticeable even in competitive gaming, but is there.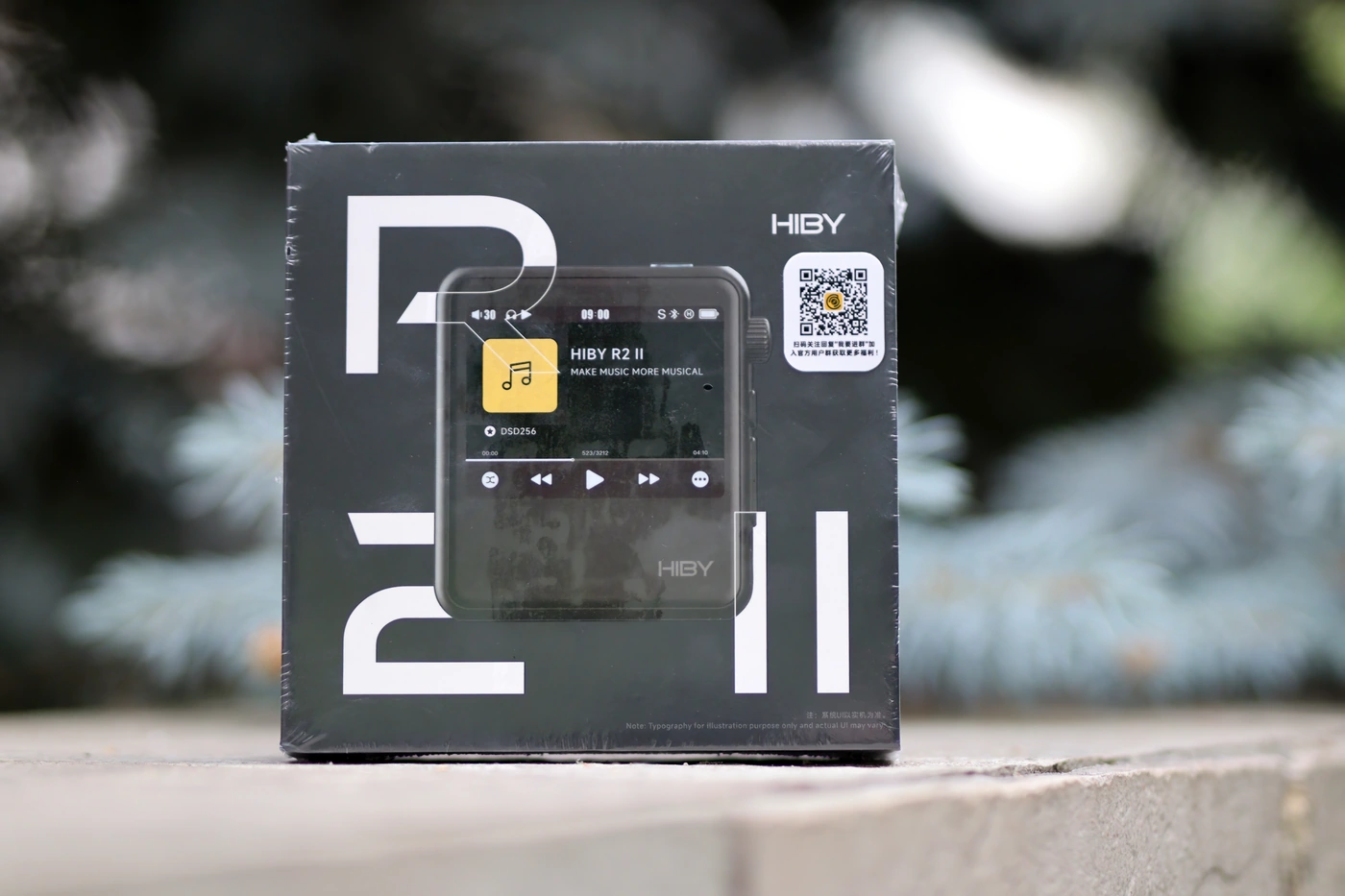 The DAP itself is mini in size, with a 71mm x 63mm x 12mm size, basically a quarter of the average smartphone. The weight is also super low, at 70.6 grams. The battery life is superb though, with over 500 hours of standby, and around 15 hours of playback. I was able to test it up to 12-14 hours with normal music, flac and MP3, some screen on time, variable volume, and multiple headphones, so they deliver rather nicely on the battery life promises. The display size is 2.45 inches, and we have a single ES9219C DAC powering the audio part of the DAP.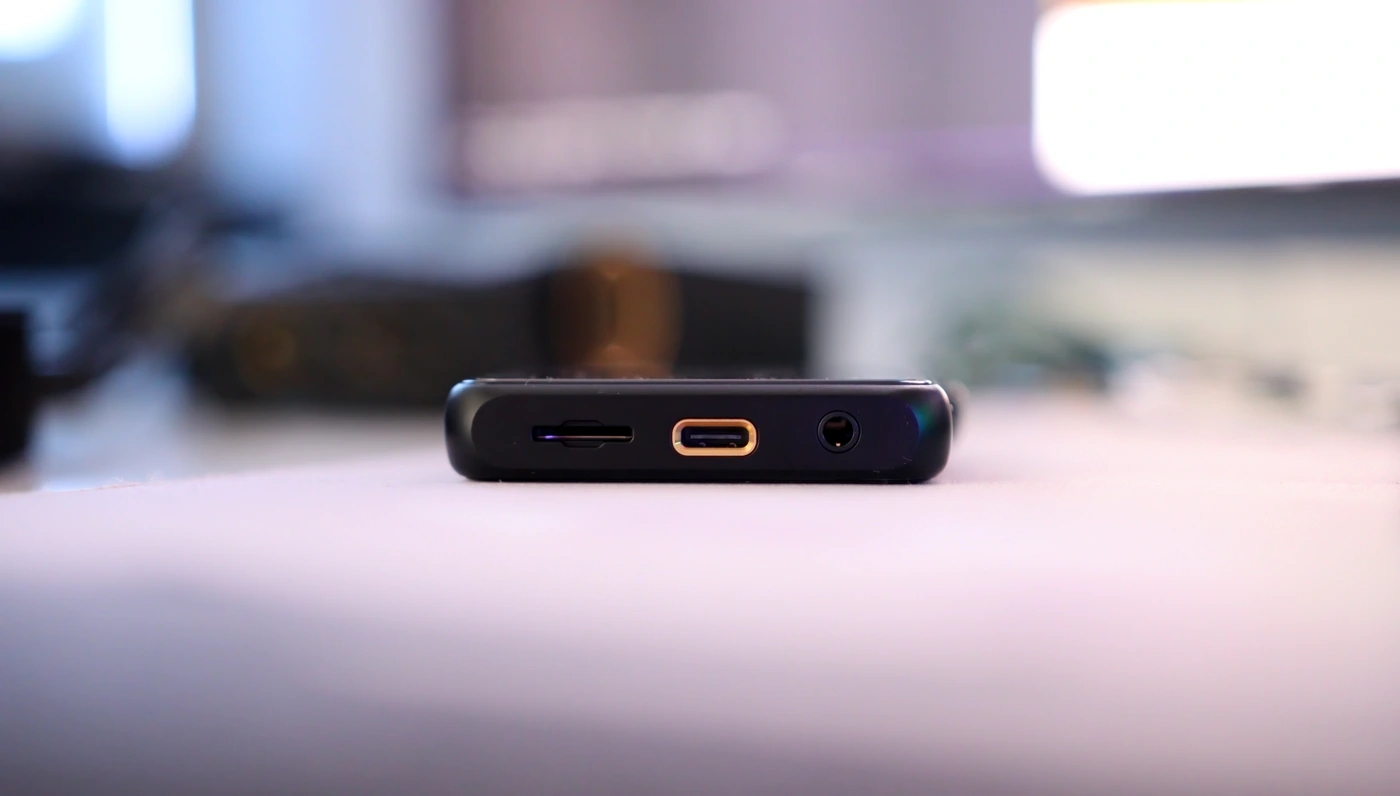 Speaking of the audio part, we have a single 3.5mm Single Ended output, with 90 mw of power on tap, which will be enough for most IEMs, and for most headphones, but not for power hungry headphones. For example, Crosszone CZ-10 sounds powerful and deep, but it does not get very loud. Happily, the volume can be used up to the maximum without distortion or problems, and I cannot hear any hissing with sensitive IEMs such as iBasso IT01X.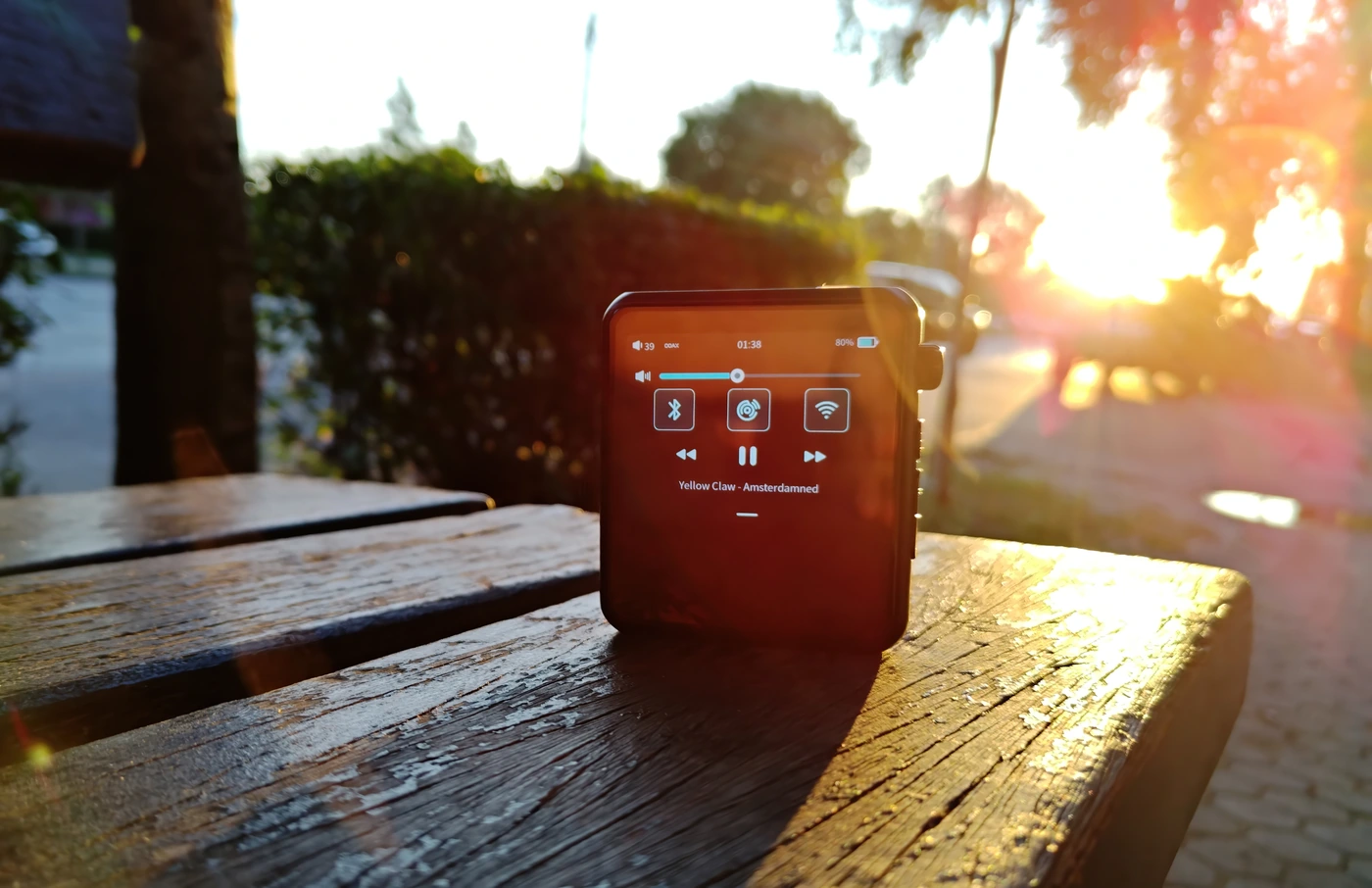 The DAP itself can do some nifty tricks, such as rotating the display, acting as a recorder or allowing you to read books, but I would much rather use a Samsung Galaxy S23 Ultra or basically any smartphone to read books, since the display is super small, as for the recorder function, the microphone is less capable than that of a smartphone. You can do some wireless streaming via Hiby Link, wifi, Bluetooth and Airplay / DLNA, all of which are super useful, but it can even stream from Tidal and Qobuz. You can even read files from an OTG drive connected to R2 II, so it is a real mini powerhouse, hence my title of "Finally More Than Shuffle". I was not able to use the original R2 for more than shuffle, but this new R2 II is much stronger and can do so much more that I wouldn't consider it limited in any way.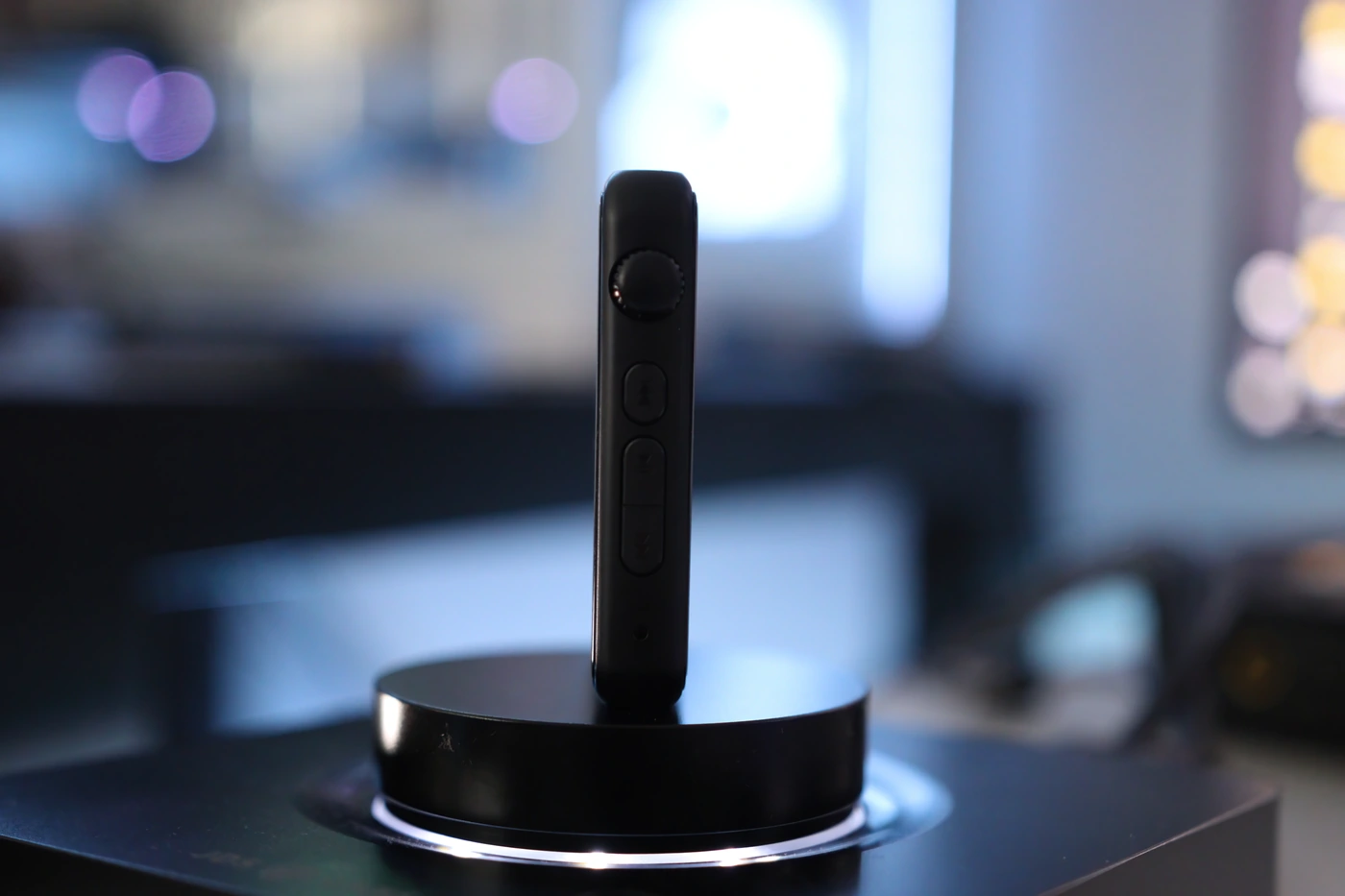 Now, most of the features are supported nicely, but I find the display to be a bit small for my taste, so I would use Hiby Link, or use it as a DAP with a microSD card, those are the way it sounds best, and the ways it works best in general. I would also consider it a good shuffle player, but the whole idea is that it can do more than this. The display is super responsive and large enough to browse a playlist, but not large enough to manage Tidal or to write things on it. The display is also incredibly bright, to the point where for taking indoor shots, I had it set to 1 brightness out of 100, it really gets more than enough bright to be seen in literally any condition imaginable. One thing to keep in mind is that not all smartphones will be able to see it or use R2 II as a USB DAC, if you plan on wiring it this way, and while Samsung S23 Ultra can see it and works just fine with it, Asus ROG 7 does not see it or work with it, and Motorola Edge 40 PRO doesn't work with most USB DACs, so it does not work with R2 II either.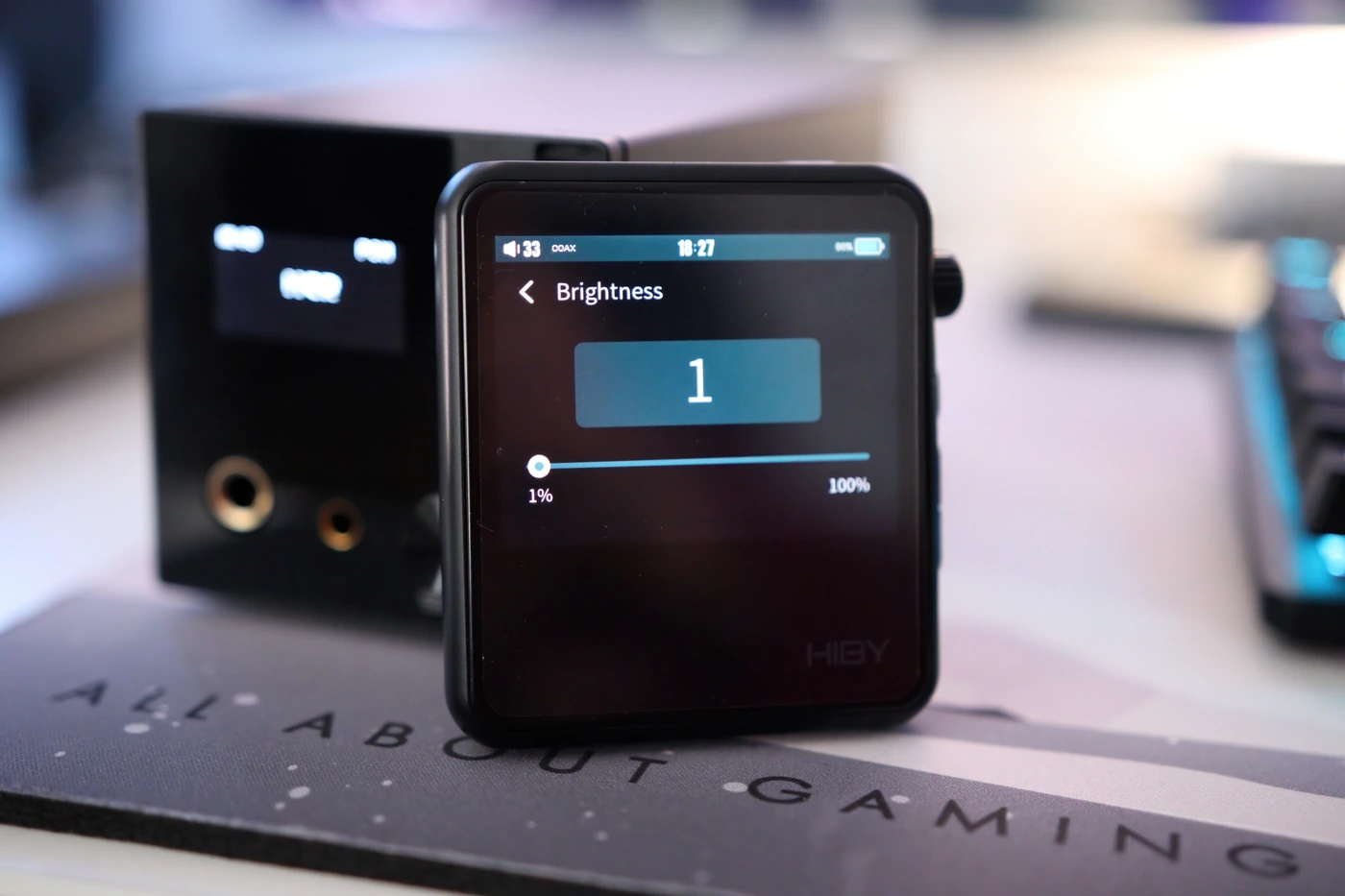 There is a Now Playing screen, which you can go to by swiping right on the Music Screen. You can seek the song from there, and get some information about the song that is currently playing, but the art is tiny. Pulling the screen from the top will reveal a status screen, but that is not useful for having a Now Playing screen, because there is no seek on the currently playing song, and instead the bar at the top is the volume, which I did touch a few times during my tests and made it play at full volume. This is the first time I have ever been thankful for a DAP not having more power. 
Sound Quality
To test the new Hiby R2 II, I have been using a collection of IEMs and headphones including Crosszone CZ-10, Kiwi Ears Quartet, Meze 109 PRO, Blon B50, Linsoul RAPTGO Bridge, Letshuoer DZ4, HIFIMAN Svanar and KiiBoom Evoke. All in all, I would recommend R2 II for IEMs more than I would recommend it for headphones. It has enough power for most headphones, it won't sound underdriven or distorted, but it will not get very loud, especially with harder to drive headphones, and those 90mW of power are a limitation of it.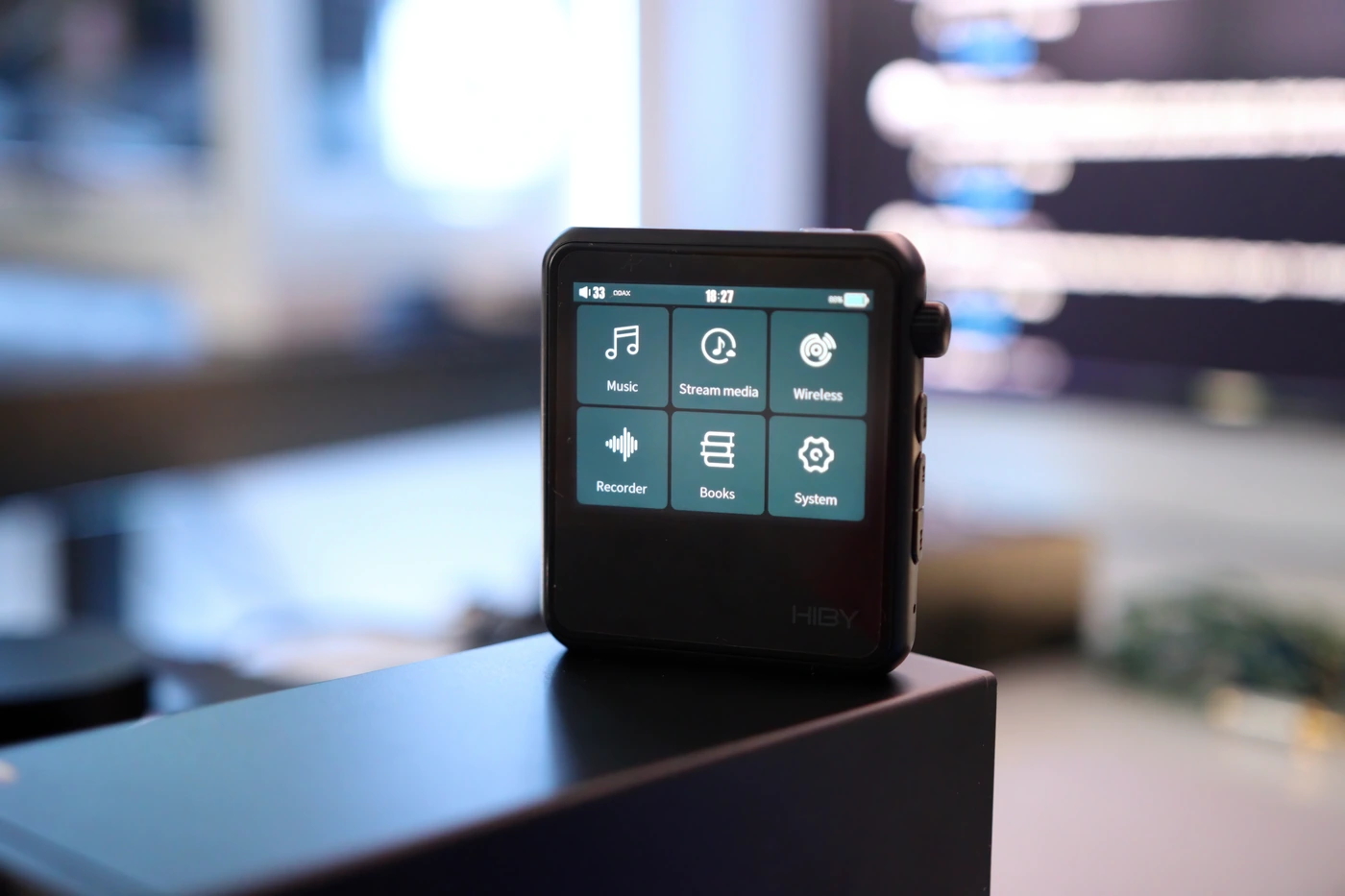 The overall signature can be described as wide, detailed and smooth / warm, with a good amount of detail and resolution. I generally like the way R2 II sounds like, it is pleasing, easy to enjoy, and has a really natural midrange, with exceptional clarity for its size and price, but also makes a really nice DAP to clip to a shirt and leave on shuffle. Having those buttons on the side helps a lot to make it more ergonomic and more practical, and the sound is much cleaner than what R2 the original has. Generally speaking, it is evolution, and in the right direction, but it has less driving power than the Asus ROG7, which is one of the last smartphones to feature a headphone jack, although that one costs over 1000 USD, while R2 II is under 89 USD.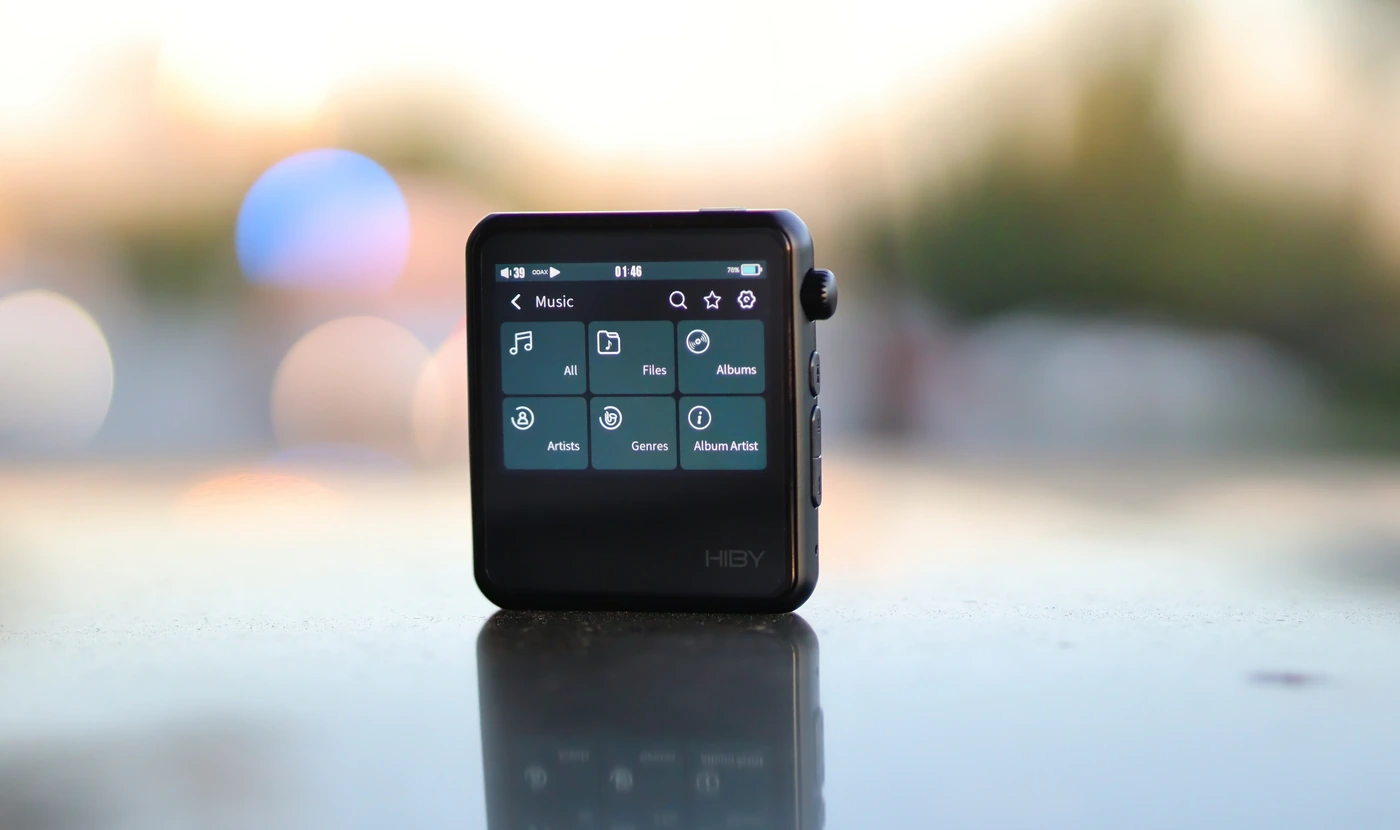 The bass of R2 II is clean, clear and deep, with excellent power and strength. In fact, you can heavily increase the bass with the MSEB and EQ options, and it has one of the strongest EQ integrations in the whole world, but even from default it is quite powerful, extends nicely in the sub lows, and with a bassier IEM or headphone will be super pleasing to hear. The bass has a natural speed, is lush and has a warmer presentation. It can add more bass to headphones and IEMs that are not super bassy or which lack it from default, so I think it is an excellent companion for brighter and more aggressive sounding headphones that are low on the low end.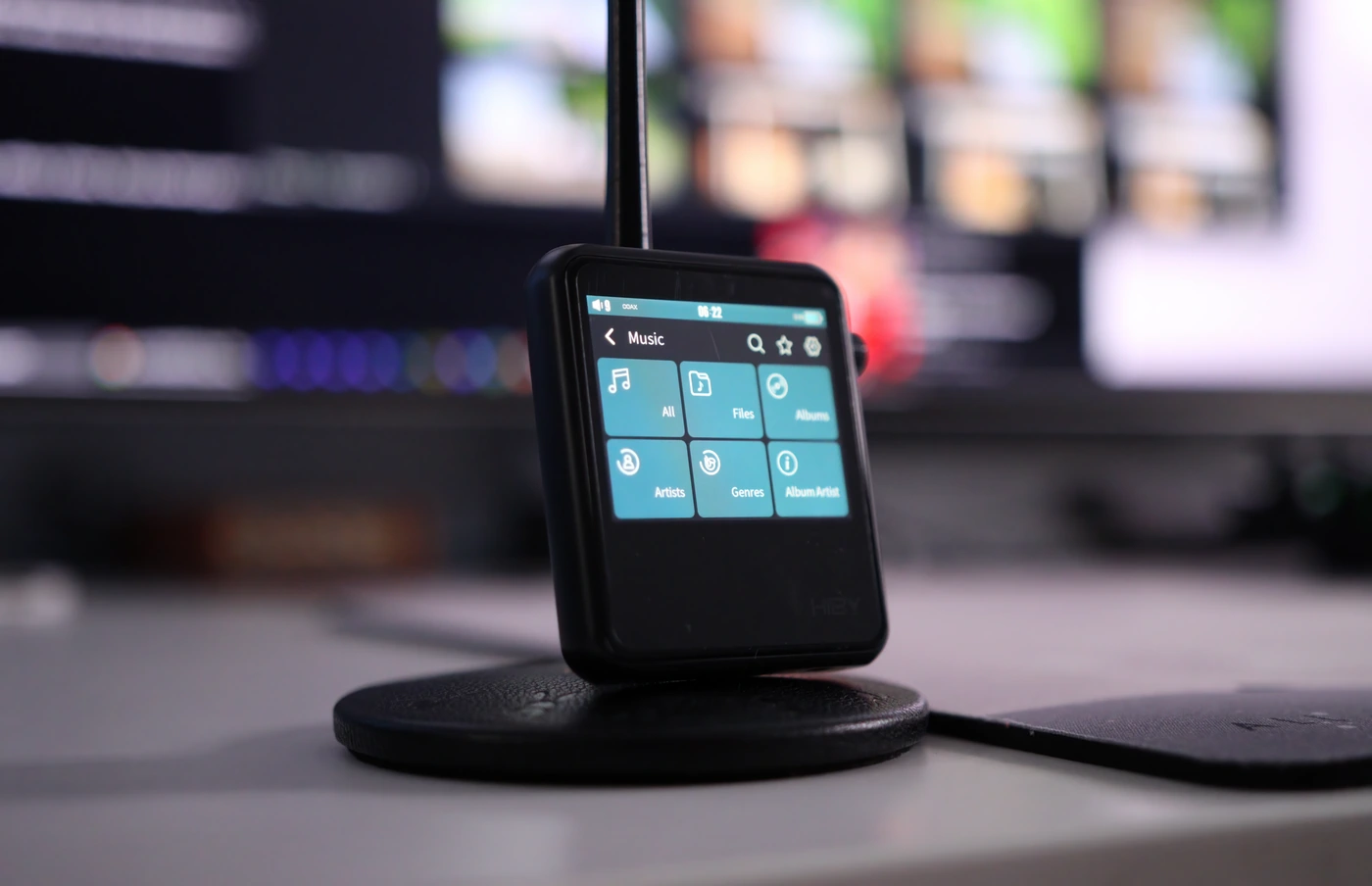 We also have a warmer midrange that extends really nice in width, but has a recession compared to the bass, and it can sound a bit on the wooly / thicker side. It is absolutely perfect for Rap, Pop and commercial music, but it sounds quite thick and fuzzy for rock and more complex music. The midrange is super relaxing, fatigue-free, and smooth, and it does have good detail, but it can be so warm that I would classify it as colored, so it is best with music that won't show it, or music where you'd want this kind of signature to be shown.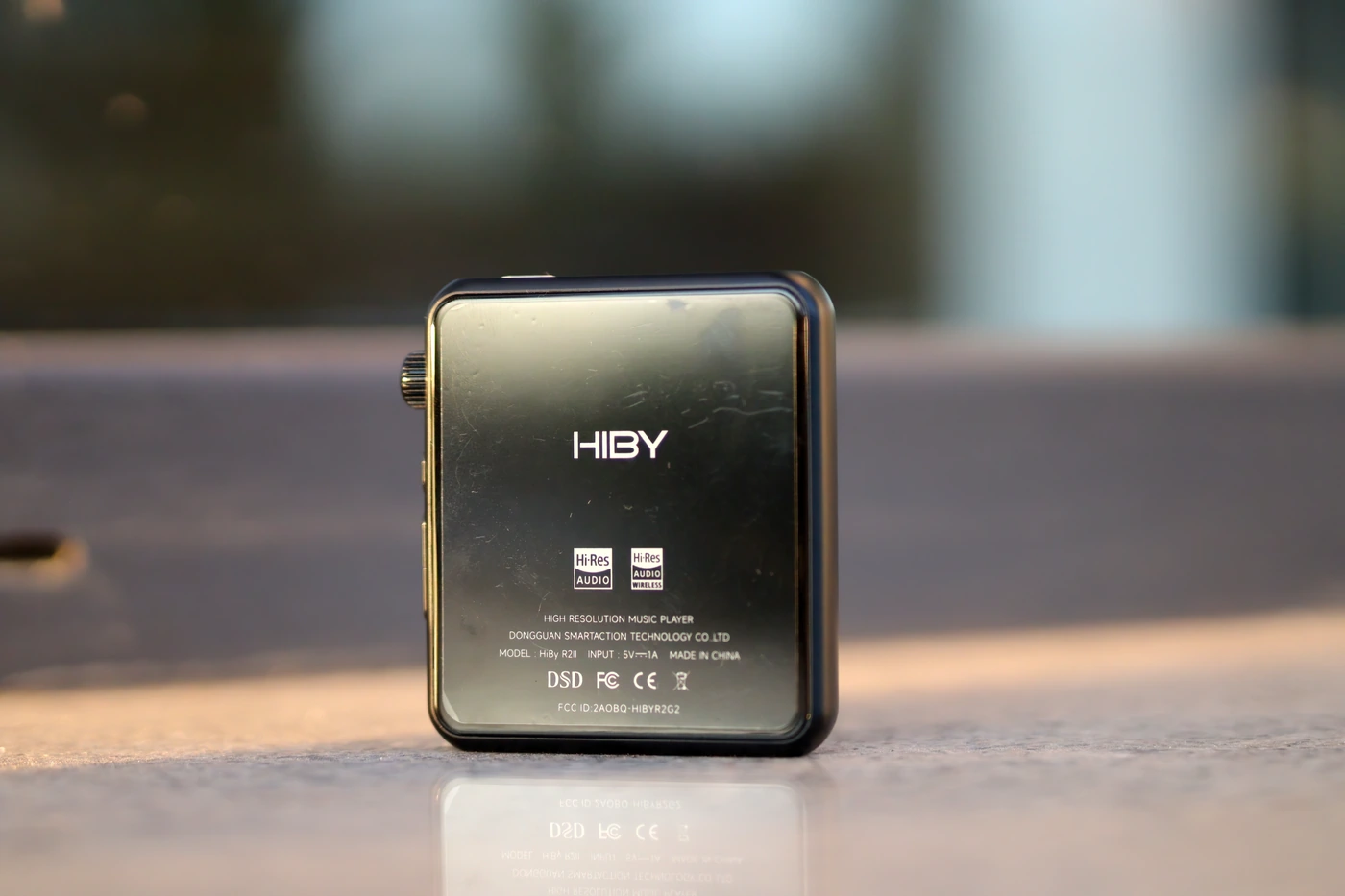 The treble is smooth, clean, and crisp, it has good extension, but it also recessed relative to the bass, and in line with the midrange, which gives a good sense of space, both width and depth, but R2 II can sound a bit too relaxed and is on the lean side of things rather than super forward and exciting. To be honest, I am writing this review after a full day of work and I wholeheartedly love the fact that I don't have to worry about a fatiguing or harsh / forward sound, so R2 II syncs nicely with my mood, but I can see it being a bit too chill for metal and aggressive music, or if you want to hear your music with some aggression in it. All in all, it is smooth, warm, buttery, and inoffensive. 
Comparisons
Hiby R2 II vs Hiby R3 PRO (89 USD vs 200 USD) – Hiby also designed R3 PRO but I think it is a better DAP than R2 II only because it has a larger display and proper album art support, both of which are rather important for me and my typical usage. Naturally, it is not possible to consider R3 PRO as portable as R2 III, and it is quite a bit pricier too, but the driving power of R3 PRO is higher, it has better detail, and a more dynamic, engaging sound. The trick here is that R3 PRO is quite a bit pricier, while R2 II is a super small shuffle-type DAP that people purchase to enjoy and have fun with, while R3 PRO is the kind of DAP people get when they want something larger, midrange, with better driving power, but still aren't ready to get a Hiby RS2 or Hiby R6 III.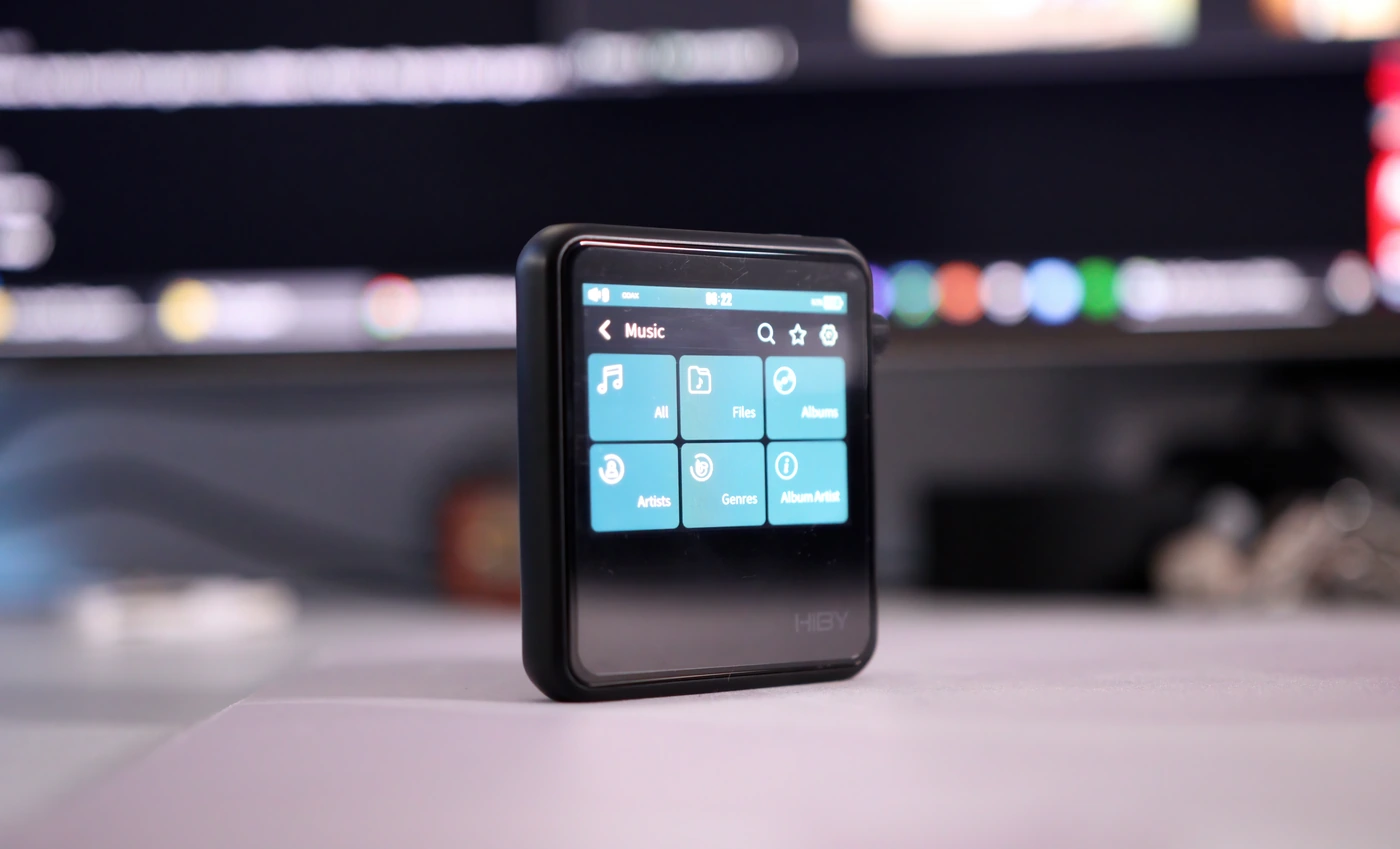 Hiby R2 II vs HIDIZS AP80 PRO-X (89 USD vs 199 USD) – Physically, we have two very similar devices, although R2 II is smoother, more rounded, and has less sharp corners, while AP80 PRO-X feels edgy, has a lot of sharp cuts, and made to look industrial and imposing. The feature list is rich for both, and both have good support for Bluetooth, and both can theoretically open ebooks, but both have a small display that I don't see myself using for anything else besides browsing my music collection. The driving power is very similar, and although the DAC chip is different, the sound is really similar. AP80 PRO-X has two of the ES9219C DACs that R2 II has just one of, but there is not a large difference between them in resolution, clarity and detail, and I would say that AP80 PRO-X has a slightly better detail, but R2 II wins in price to performance ratio quite a bit, especially since they have really similar driving power. All in all, there are a few things that AP80PRO-X can do a bit better like micro detail and resolution, but R2 II is too similar and much cheaper to not recommend instead, since for a higher price point Hiby has R3 PRO, and other DAPs with more driving power, and there are options like Shanling M3 Ultra, so R2 II falls as a much easier option to recommend if you are in the entry level place and want to keep it entry-level, while AP80 PROX is the kind of DAP that you get if you want to invest a bit more, but still get something super mini, knowing it won't have much higher driving power either. As far as I know, the firmware for HIDIZS is also made by Hiby, which is a large part of why it works so well. 
Hiby R2 II vs HIFI Walker H2 Touch (89 USD vs 200 USD) – Starting with a fairly standard comparison, H2 touch is a really good DAP, but the software of R2 II has better support, with better EQ implementation, better support for streaming functions, although support for cover art is better on H2 Touch. R2 II is a bit smaller than H2 Touch, but H2 Touch does not have any USB delay that I can detect while R2 II has. The sound of R2 II is warmer, thicker, more pleasing to the ear, with a fuller bottom end, smoother treble, but also slightly better detail and resolution. The driving power of H2 Touch is higher, but with IEMs, R2 II has a lower hissing and background noise, being easier to recommend if you have IEMs in general, and as a shuffle DAP, while H2 Touch is easier to recommend for larger headphones. 
Value and Conclusion
We are seeing excellent value once again from Hiby and they can totally make both a fully working DAP, and a good sounding DAP that is mini in size, but has a big, wide sound, and can do all sorts of things, from USB DAC from streaming, to playing music on a microSD card too. It is not perfect, but let's be honest for a second, nothing in this life really isn't perfect, and I think that R2 II is better than most of the mini DAPs if you need a shuffle DAP, but the software limitations (no seek bar and no cover art support) make it an acquired taste.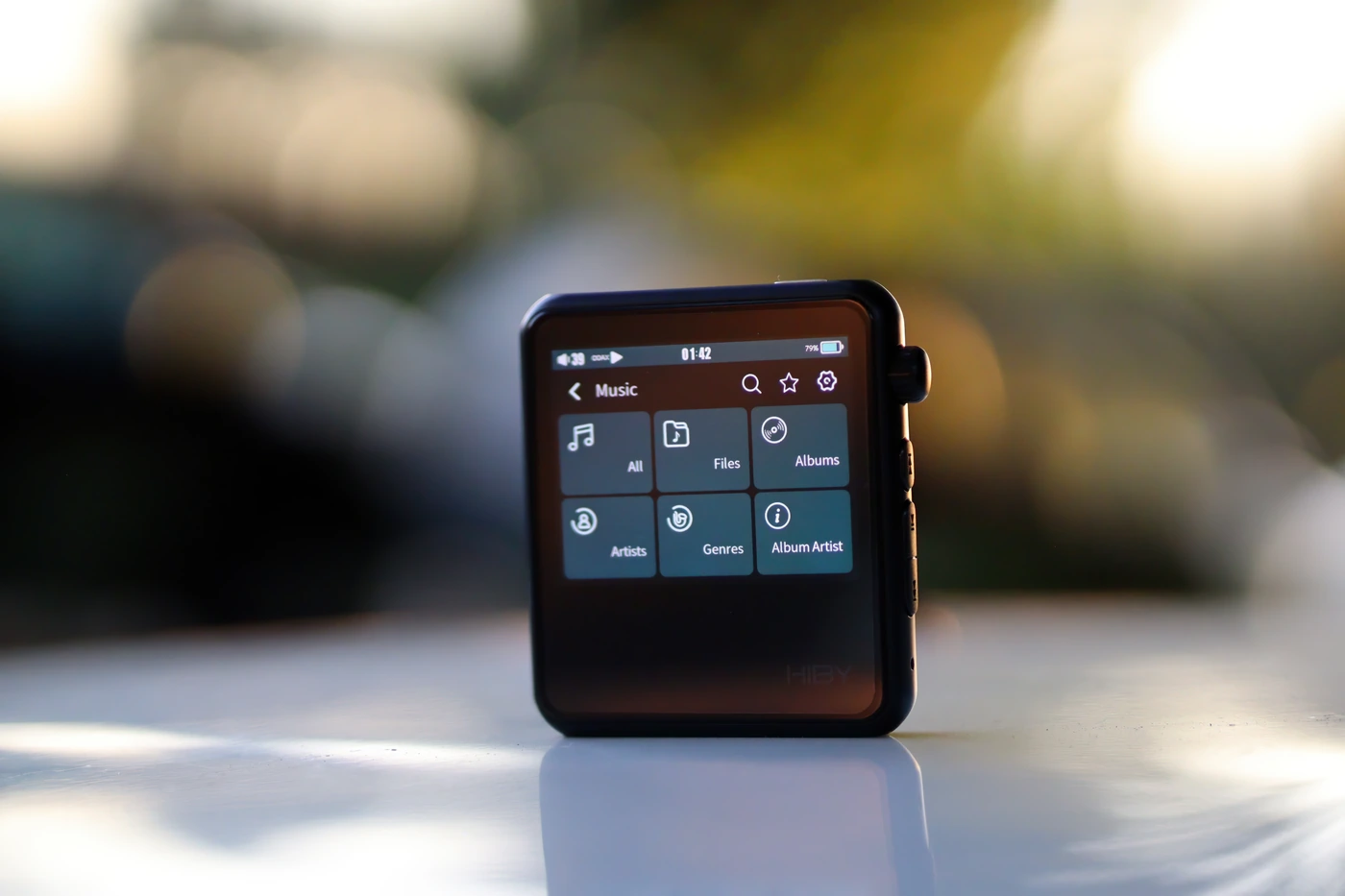 At the end of the day, if you're looking for a smooth, relaxed and bassy sounding DAP with good low end, good impact, and a wide, deep soundstage, with good clarity and overall precision, Hiby R2 II is an excellent choice and it can do a lot more than just being a shuffle DAP, but at the end of the day it still is best at being a shuffle DAP, has a volume wheel, buttons for it, and a mini display, being mini enough to be stuffed away while you're on your way to a whole new day. 
Product Link
You can grab one from www.amazon.com here: https://amzn.to/44JSQVP
If you're in the UK, you can grab one from www.amazon.co.uk here: https://amzn.to/45ciD8Z
And if you're from Europe, you can grab one from www.amazon.de here: https://amzn.to/3OG2Eup
---
--- Please remember to stay safe, and always have fun while listening to music!---
 - If you have a dime to spare, please donate, and help us! It would make the day brighter for me and my wife- 
---
Full Playlist used for this review
We listened to more songs than those named in this playlist, but those are excellent for identifying a sonic signature.  I recommend trying most of the songs from this playlist, especially if you're searching for new music! The playlists are different for Spotify, Tidal and Youtube, and based on the songs I enjoy and are available on each!
https://www.youtube.com/playlist?list=PL_cjBXGmwSHSdGcwuc_bKbBDGHL4QvYBu
https://open.spotify.com/playlist/5J3oloz8Riy9LxEGenOjQ0?si=979ba4f082414be7
https://tidal.com/browse/playlist/330fd544-8e5b-4839-bd35-676b2edbb3d5
--- Contact Us ---





---