Xenns Mangird Tea2 – Orchestra From Outer Space
Xenns Mangird Tea2 is a high-end IEM priced with your pockets in mind, at 349 USD, with 7 drivers for eac IEM, 6 BA and 1 Dynamic Driver, and which will will be compared throughout the review with other high-quality IEMs including Periodic Audio Carbon (500 USD), The Original Mangrid Tea (300 USD), Unique Melody 3DT IEMs (400 USD), FiiO FH7 (450 USD), and Earsonics Corsa (450 USD).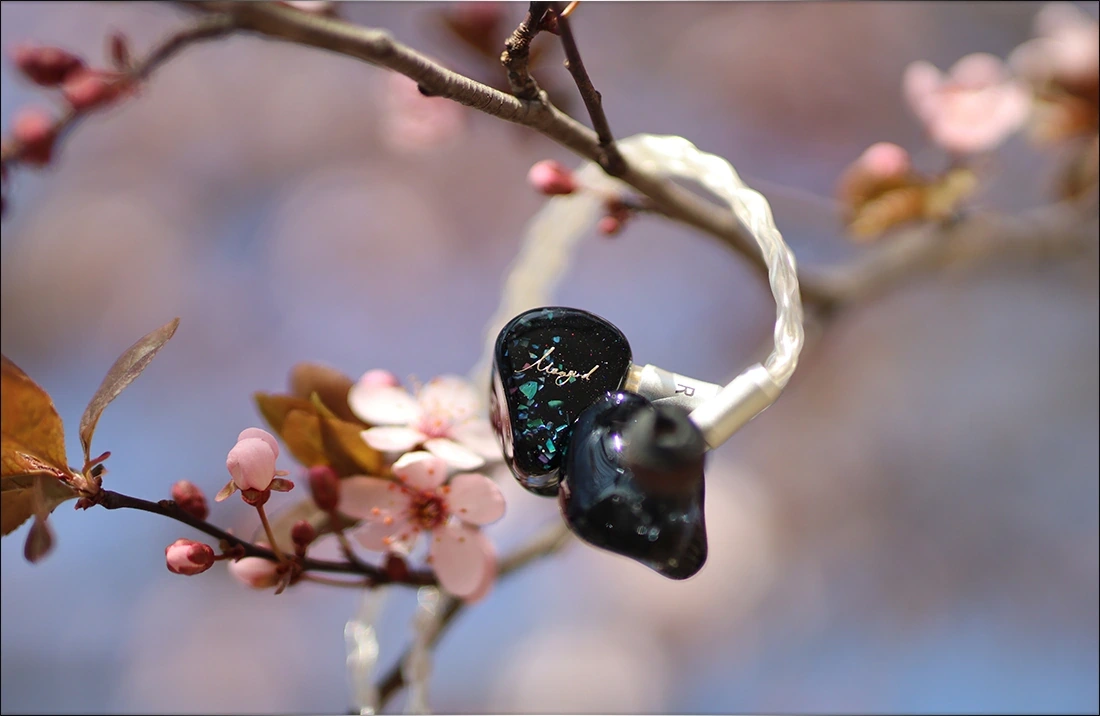 Introduction
Xenns Mangird Tea2 is sold and fulfilled by Linsoul, which seems to be the exclusive dealer. I fully and wholeheartedly recommend purchasing from Linsoul when you can, they have a rich offer of products, good support, and have fast shipping times, being one of the most delightful shops I make my purchases from when I need audio products. I also like how Linsoul always has everything in store, and you can find what you need today, without having to wait months for backlogged products, and they are available on Amazon, which has the best coverage of warranty. IF you've been following my reviews recently, I had some troubles with Amazon.de, and they happily returned my money, including the shipping cost, after I received a broken motherboard, so if you need strong support and hassle-free experience, you can order form the Linsoul Store on Amazon, as the orders are sure to be successful experiences. 
It should be noted that I have absolutely no affiliation with Xenns or Linsoul, I am not receiving any incentive for this review or to sweeten things out. I'd like to thank Linsoul for providing the sample for this review. Every opinion expressed is mine and I stand by it. The purpose of this review is to help those interested in Xenns Mangird Tea2 find their next music companion. 
Product Link
You can grab one from www.amazon.com here: https://amzn.to/3xuV2Rw
If you're in the UK, you can grab one from www.amazon.co.uk here: https://amzn.to/39r0htu
And if you're from Europe, you can grab one from www.amazon.de here: https://amzn.to/3NVMlHc
Packaging
First things first, let's get the packaging out of the way: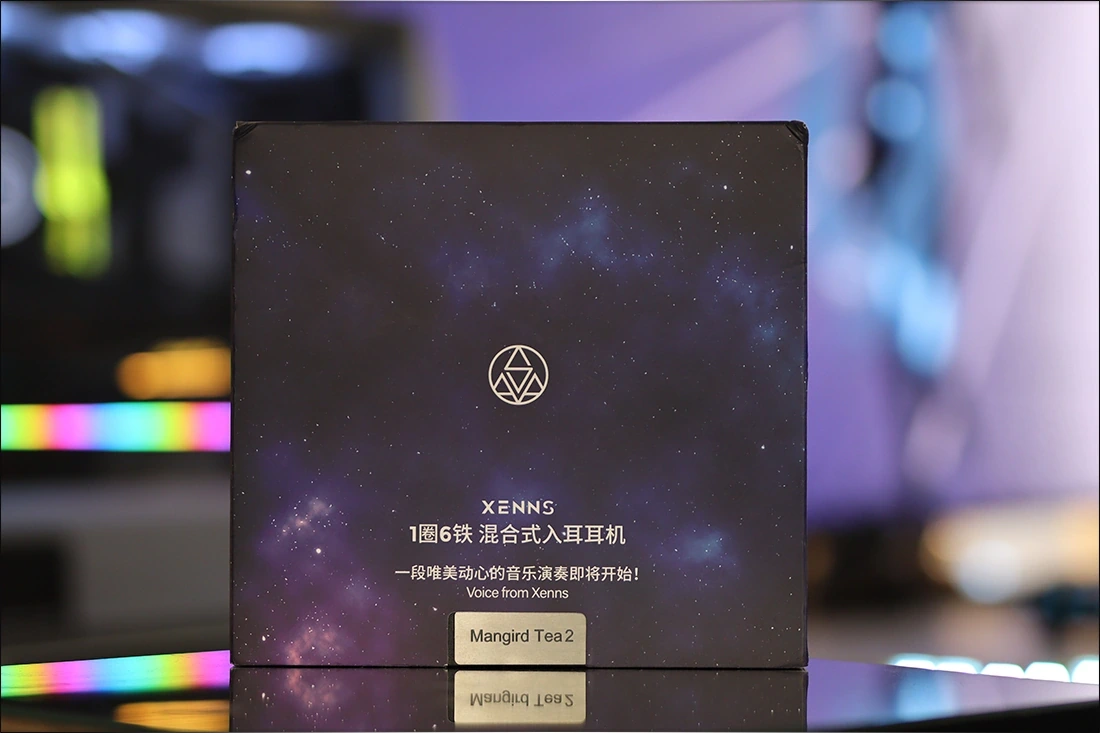 Xenns knows how to package their IEMs, and Mangird Tea2 is a beautifully packaged IEM, with a good set of extras. We have a nice case, and more, the full package including: 
Faux Leather Case

Airline adapter

3.5mm to 6.35mm adapter

6x pairs of silicone ear tips 

2x pairs of foam ear tips

Shirt clip 
Build Quality/Aesthetics/Fit/Comfort
We have a really beautiful IEM with Mangird Tea2 right now, more colorful than the original Mangird Tea, with a rainbow aqua, light blue and some purple flakes inside the reisin shell. The IEMs follow an ergonomic shape, with detachable cables, based on 2-Pin connectors, and slightly longer bores for a medium to deeper fit. There is ventilation in Mangird Tea 2, so you never get any kind of driver flex or void, and the cable is a 6N OCC litz cable. 
The design is quite similar to that of the original Mangird Tea, and it follows a similar language, plus similar ergonomic and comfort, although the variant of Tea2 I have is based on a 2.5mm balanced connector, being quite hard for me to find a source that I'm also currently reviewing and which supports the standard. Happily, I have tons of older sources that have a 2.5mm balanced output, including high end ones such as Astell & Kern SE180, which I was able to use for driving Tea2. 
The inner configuration is based on 1 dynamic driver, and 6 balanced armatures, enough to put other high-end IEMs to shame, but as we all know, it isn't about the number of drivers, but the quality of them, so it is worthy to mention that Tea 2 has most of their drivers made by Sonion, namely the 2600 and 2300 drivers, two of each for low and mids. The IEMs employ a comprehensive crossover to get their sound going, and they have Knowles 33518 tweeters, along with a promised deeper bass and stronger treble, to make the sound more exciting. 
Speaking of the subjective impressions while wearing the Tea 2, I need to say that the 2-Pin connectors are darn tight for an IEM. Tea 2 is super easy to drive, and shouldn't pose a problem for most folks, being super loud even at 6/100 on ddHIFI TC44C, and even louder on sub 5% from Questyle M15. The impedance is average, and there is some minor hissing with M15, but none with TC44C, similar to IMR Acoustics Dark Matter.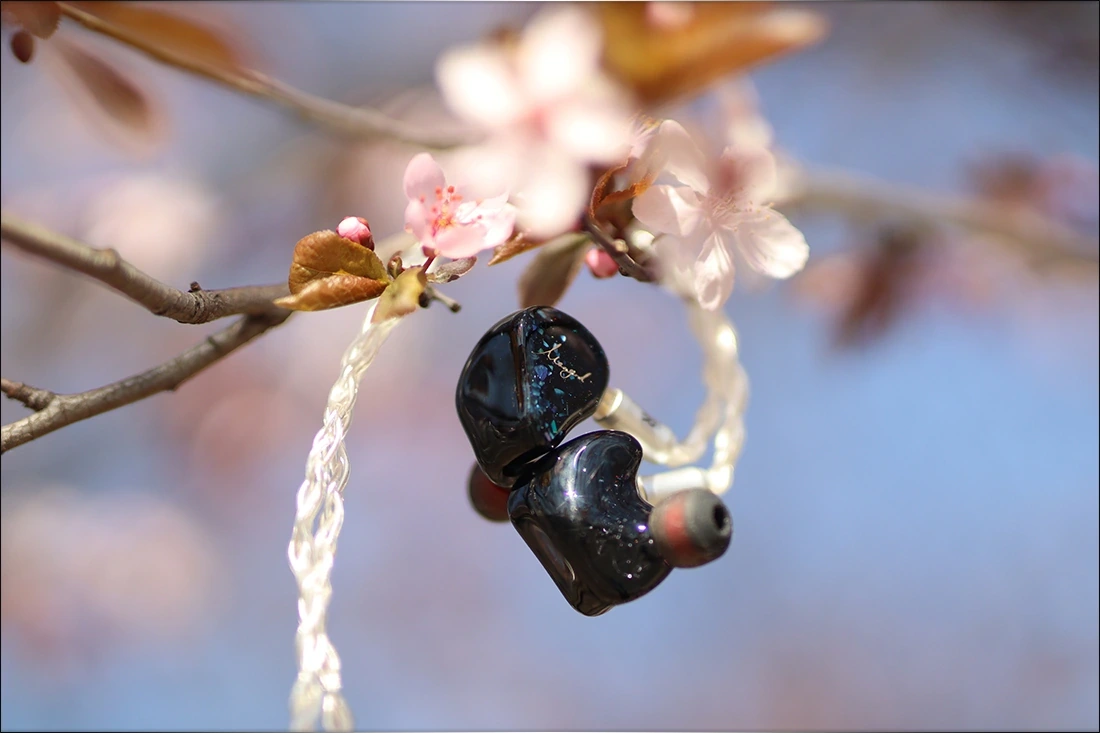 Mangird Tea 2 is comfortable for my ears, feels nice while being worn, and offers good isolation from passive noise, of about 20 dB. I cannot hear myself typing or talking while music is playing at a medium level. Furthermore, the cables are well designed and the IEMS stay nicely in my ears even while I'm running or doing other physical activities. 
Sound Quality
The sound of Tea2 can be described as perfectly balanced, natural in tonality, with a flat midrange, but good extension in the treble and a fairly deep bass. The whole tonality is made to be natural / neutral / flat, in such a way that you never spend too much time thinking of how they sound like, as they just sound perfect. Most IEMs have colorations that you can call out right away and which you can describe easily using a common or a specific language, but Tea2 sounds fairly balanced and natural, enough so, that you can't quite put your finger on their signature beyond "this is how natural sound should be like".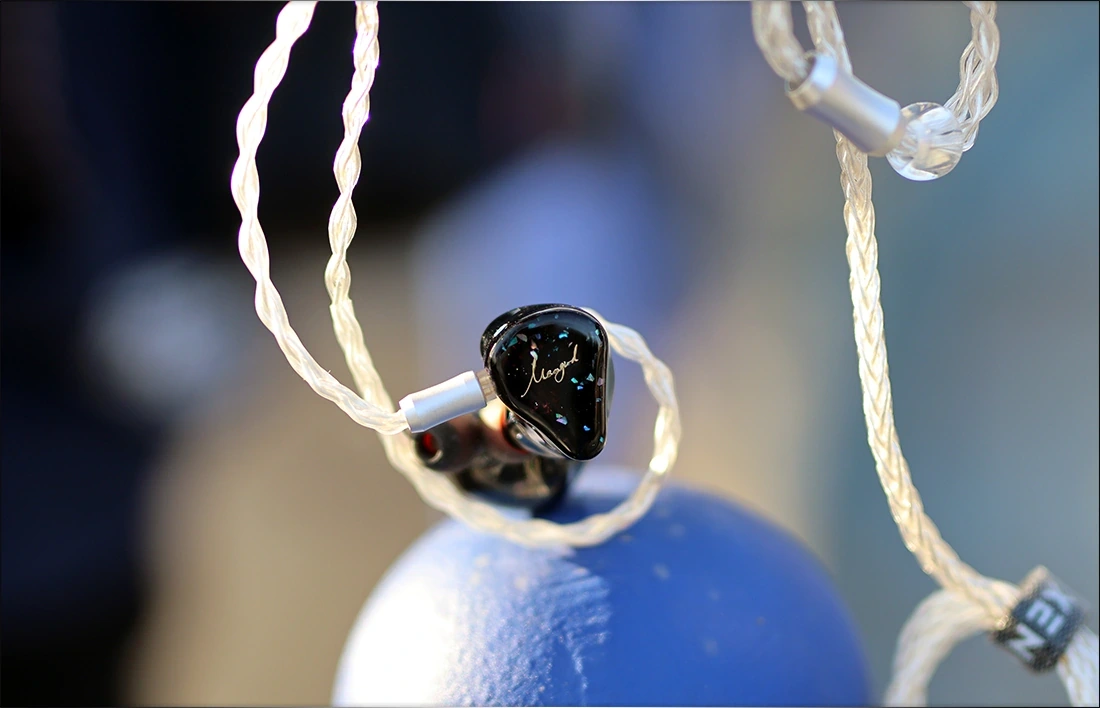 I allowed Tea2 a period of about 200 hours for burn it to take place, just to make sure they have equal chances as the other IEMs I review, and they also have been paired with a multitude of sources, including iBasso DX300, FiiO M11 PRO, Astell & Kern SP2000T and Lotoo PAW 6000. I even tried pairing Tea2 with aftermarket cables, including Plussound Copper+, and STE Cu W16. They have a pretty good default cable, and I wouldn't stress too much on upgrading the cables, plus they pair well with all sources, having a resolution that's about right for the price point, and not having a big advantage when paired with uber sources, being enjoyable even from entry-level DAPs such as Shanling M3X and Surfans F20. 
The bass of Tea2 is clean, deep and well extended, but neutral in quantity, offering a good amount of depth and impact, but in a very balanced fashion. The bass quantity is balanced relative to the midrange and the treble, being neutral enough to leave the natural midrange to shine, but offering enough backbone to it so that electronic, EDM and Pop music is interesting. Tea2 is clearly not aimed at bassheads, but they are delightful with most music and never feel thin, having a more solid bottom work than the original Tea, and now offering a slower bass decay as well, thanks to their dynamic driver. The bass speed is enough for most rock and EDM, and generally can be described as enough for a natural sound. 
The midrange of Tea2 is where most of the magic happens, as they have a real spot on tonality for all instruments, male and female voices, and pretty much everything. The level of transparency and accuracy that Tea2 has is crazy good, and the first time you put them on, you hear music exactly as it was recorded, mixed, mastered and played. This means that both rock, metal, but also Jazz and Classical play perfectly on Tea 2, and all instruments, violins, harps, guitars, drums, everything has a perfect texture and clarity, a perfect tonality. The way Tea 2 presents music makes it really obvious how other IEMs are colored in their presentation. The midrange tends to be somewhat forward in the presentation, which cau8ses the stage on Tea2 to feel more intimate than on most of the competition. The dynamics are really good on Tea 2, as well as the impact of the midrange.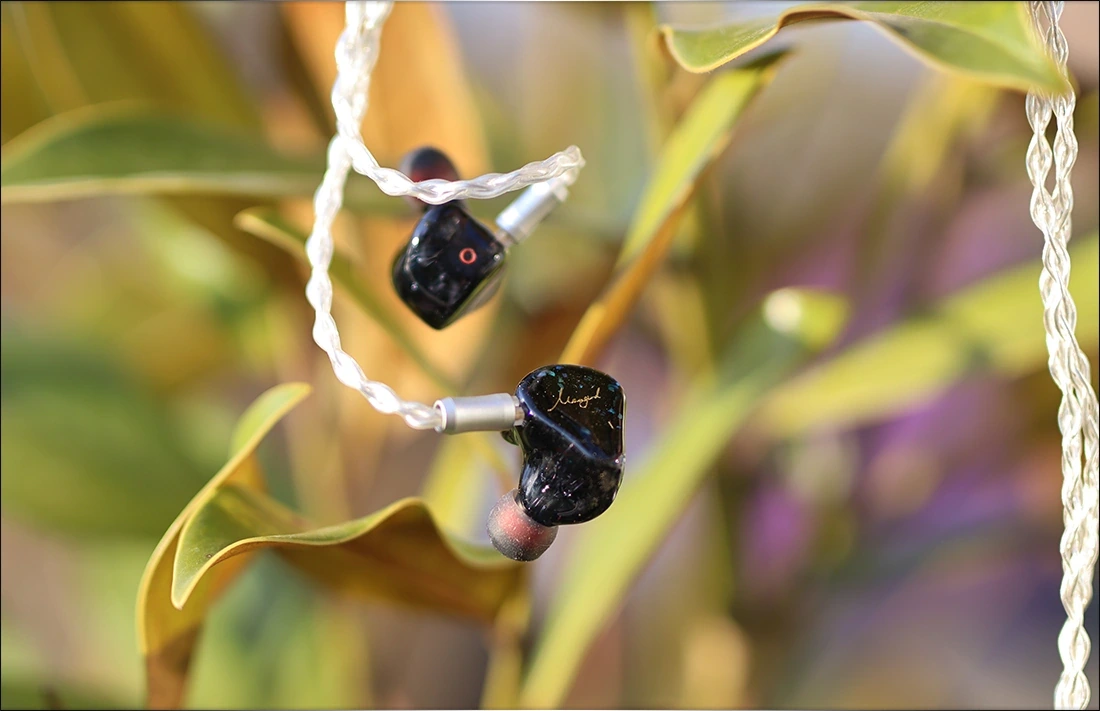 We have a clean and slightly smooth treble on Tea2, and although I can confirm that the company did indeed increase the upper midrange and lower treble, and even the main and upper treble quantity compared to the original Tea, they've been conservative with those increments, and tea 2 isn't far brighter than the original tea, still being an IEM with a fairly clean but non-fatiguing treble. There's a good sense of air and good sparkle, plus good extension, with the treble of tea2 safely reaching as high as 14 kHz, and with most of the energy being focused all across the treble, with no particular emphasis on lower midrange, so the sound is not metallic, harsh or hot, but rather natural. Pretty much all of the elements from Tea 2 are matched so that they sound as natural and spot on tonally as possible. They are the perfect IEM if you want to have a reference for tonality and overall texture an instrument should have.  
Comparisons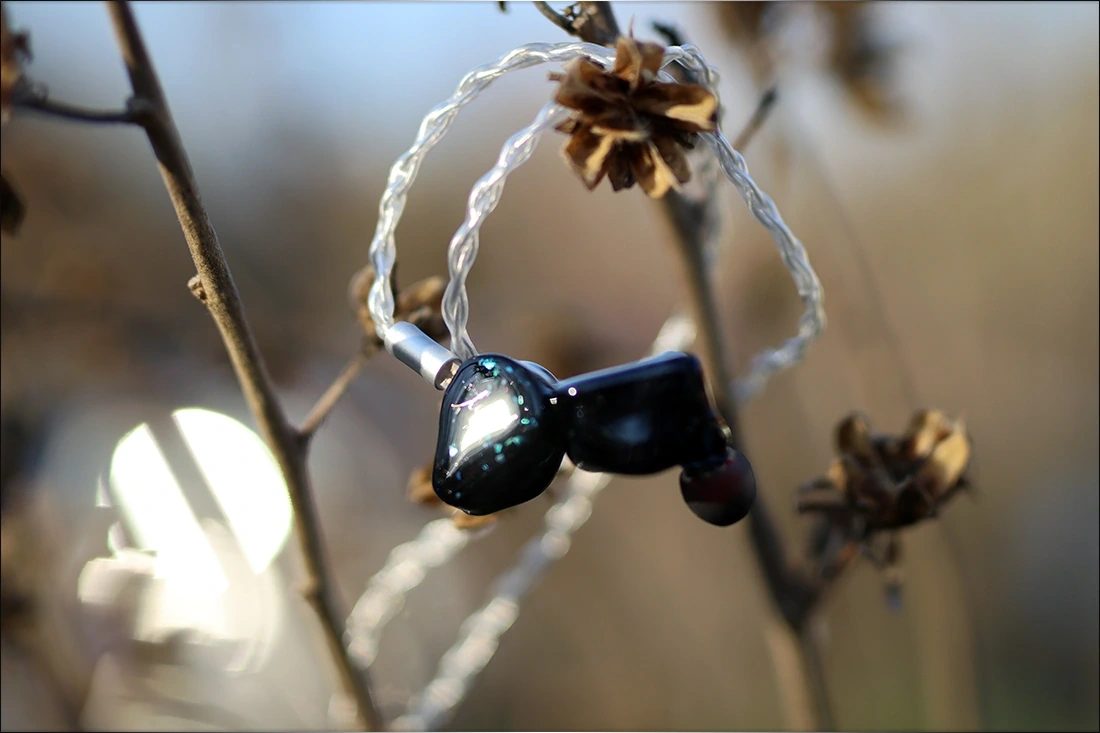 Xenns Mangird Tea2 vs Periodic Audio Carbon (349 USD vs 500 USD) – The overall comfort is better with Tea 2, as they have a more ergonomic shape and thinner sonic tubes than Carbon, which has a shallower fit. The build quality also feels more solid on Tea 2 which has a more common cable based on the 2 Pin connector, and a resin shell that is more common with IEMs. The sonic performance is actually quite different, with Carbon being much darker, fuller, with a much stronger bass, with more impact, a more recessed midrange, and more treble quantity and more impact in the highs. The sound of Carbon is thicker, darker, fuller, while Tea 2 sounds more natural, more airy, has better treble extension, less bass quantity, and a more revealing sound in the midrange, but less revealing the bass and treble. If you're looking for a basshead IEM or a V-Shaped IEM, I recommend Carbon, while if you're looking for a sound that's as clean and flat, detailed and clear as it is accurate. 
Xenns Mangird Tea2 vs FiiO FH7 (349 USD vs 450 USD) – FH7 has a similar body and design to Tea 2 but comes with a richer package and more accessories. The cable of FH7 is better. The overall sound is quite different and FH7 is more analytical, colder, brighter and can extract more detail from music, but also lacks the tonal accuracy of Tea 2 and Tea 2 ends up having a much more natural midrange. The rule here is that most people looking to listen to atmospheric metal and slower rock will enjoy FH7's larger soundstage and more analytical approach, while those who are looking for an accurate and precise midrange in terms of tonality, something that sounds natural as it would in real life, will enjoy Tea 2 more, for they provide a more transparent sound with less coloration. 
Xenns Mangird Tea2 vs Unique Melody 3DT (349 USD vs 400 USD) – The comfort and design is actually similar between the two, and I feel like the aesthetics are also top notch on both IEMs. The sonic presentation is very different though, and 3DT is extremely wide, but considerably colder, brighter, more brilliant and has a deeper bass, having a much more distant midrange and less focus on voices. Tea 2 sounds much more vocal, and has less bass quantity and less treble quantity too. The overall presentation is much brighter on 3DT, and much more natural on Tea 2. The detail is slightly more brilliant and revealing on 3DT, while 3DT has a more smooth and lean presentation that's more relaxing. 
Xenns Mangird Tea 2 vs The Original Mangird Tea (349 USD vs 300 USD) – The original Tea has pretty much the same overall comfort and build quality as Tea 2. The overall sound is slightly different and Tea 2 is indeed better than the original Tea. The overall bass is deeper and more impactful on Tea 2, although it is only slightly. The treble is brighter, more brilliant, and more airy on Tea 2. The overall resolution and detail is better on the new Tea 2 and so is the overall dynamic. The soundstage is fairly intimate on both, and it is not a strong point on either, but both have that super natural midrange that you can listen to and enjoy for hours on a row without ever getting bored. 
Xenns Mangird Tea2 vs Earsonics Corsa (349 USD vs 450 USD) – Corsa has a much weightier body compared to Tea 2, and they have a much shallower fit, which means that Tea 2 will be more comfortable for most people. The overall sound is different, with Corsa being brighter, wider sounding, but Tea 2 is considerably more natural in the midrange, and has a deeper bass. Corsa would be better for those who like a pretty bright sound, while Tea 2 is better for those who want a really natural and balanced signature. 
Value and Conclusion
At the end of the day, we can say that Linsoul and Mangird have stayed true to their origins and the new Tea2 follows a similar overall design and approach to music as the original one, and I can safely predict that it will be as much of a success. The ergonomics are great, the sound has a similar neutral / natural approach with a flat midrange, but good revealing abilities, and while it isn't the last word in technicals, it is the most natural IEM you can find at this price point, with a spot-on tonality. 
The cable and the whole package are also of good quality, and although they don't come with spinfit tips, the original tips offer good comfort, and the configuration of 7 Drivers is quite nice, as Tea2 has 1 Dynamic Driver + 6 Balanced Armatures, enough for most audiophiles to feel empowered while they listen to music.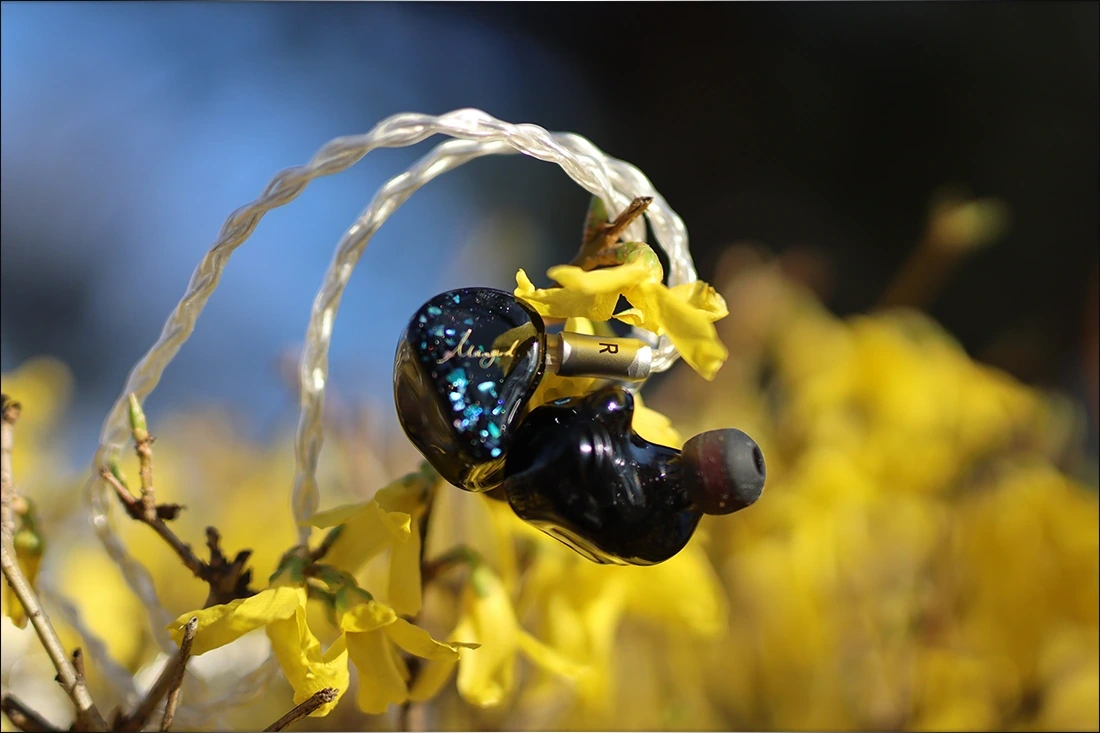 At the end of the day, if you're looking for a fairly comfortable, well build, beautiful IEM with a really natural tonality for the midrange, a flat but technically accurate sound, and with tons of dynamics, and a reliable seller, I fully recommend Mangird Tea2 from Linsoul as your next audio purchase.  
Product Link
You can grab one from www.amazon.com here: https://amzn.to/3xuV2Rw
If you're in the UK, you can grab one from www.amazon.co.uk here: https://amzn.to/39r0htu
And if you're from Europe, you can grab one from www.amazon.de here: https://amzn.to/3NVMlHc
---
---
--- Please remember to stay safe, and always have fun while listening to music!---
 - If you have a dime to spare, and donate, to help us with electricity and work expenses, it would make my day much brighter, as it would help me improve things around the website and increase the frequency of my posts - 
---
Full Playlist used for this review
We listened to more songs than those named in this playlist, but those are excellent for identifying a sonic signature.  PRaT, Texturization, Detail, Resolution, Dynamics, Impact, and overall tonality are all revealed by those songs. We recommend trying most of the songs from this playlist, especially if you're searching for new music!
https://www.youtube.com/playlist?list=PL_cjBXGmwSHSdGcwuc_bKbBDGHL4QvYBu
--- Contact Us ---






---
---