ddHIFI TC44A Type-C USB DAC – Single Ended Mini Kick
ddHIFI TC44A is a $79 USD DAC / AMP with a CS43434 DAC wit a Type-C or Lightning port, and a 4.4mm Single Ended headphone output. Don't mind too much the single ended part, it has all the poles for balanced cables and balanced headphones, but ddHIFI did not want to be misleading, it will work with every single balanced cable, but the inner design is indeed SE. Given the low price point, it will be compared to other high quality DAC / AMPs including Shanling UA2, HIDIZS XO, and iFi Go Link.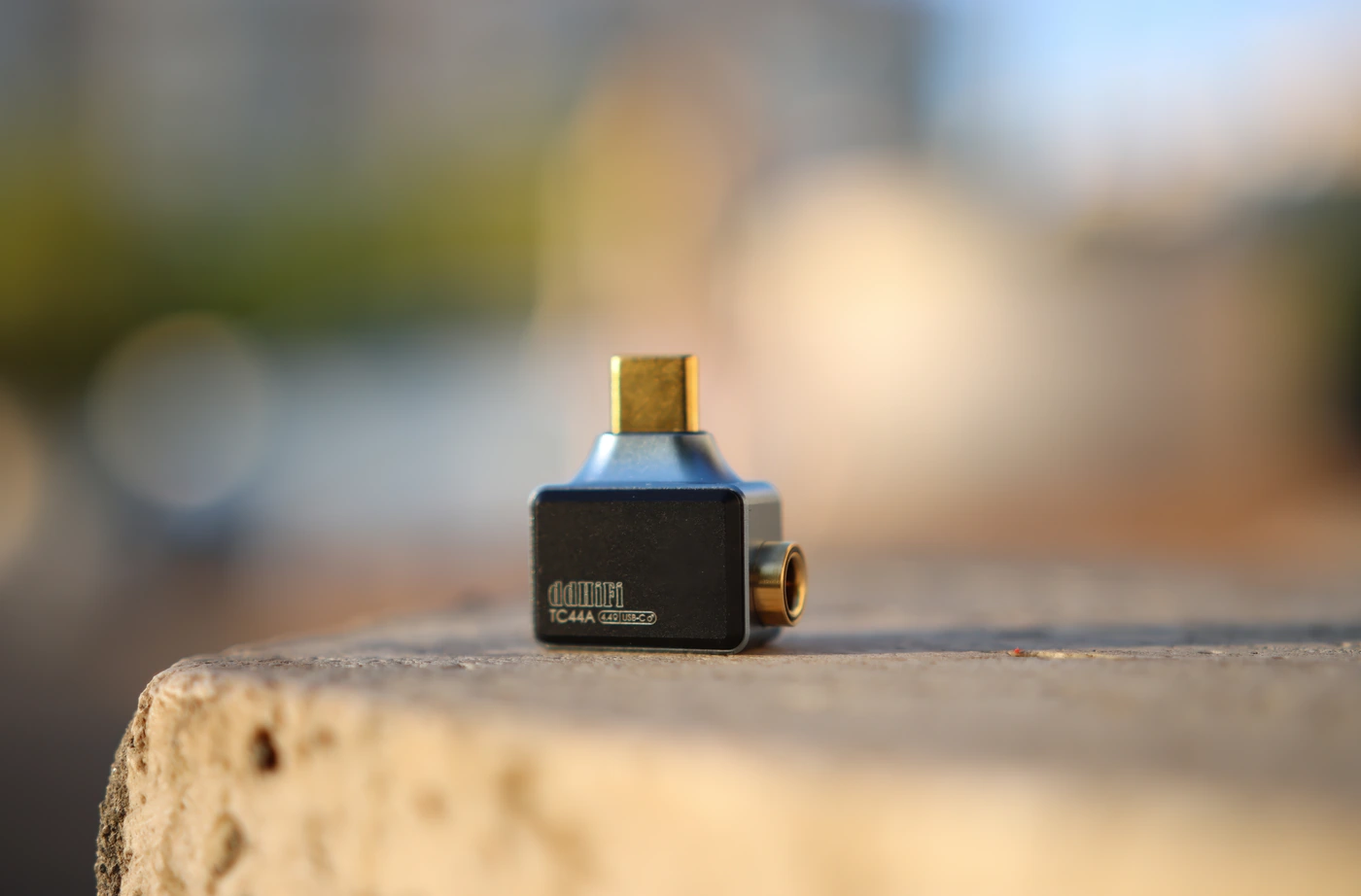 Introduction
ddHIFI is a really nifty company that has designed many entry-level and basic, but essential accessories for our beloved hobby. If you ever need a small adapter, a cable, or anything to make this hobby more fun, this company will be there for you and offer you everything you need at actually proper quality. I'm shocked myself to be saying this, but in Romania there are more people now purchasing ddHIFI products, often from Amazon than there are people purchasing FiiO products, such is the success we've been having with our reviews of them and how much people seem to appreciate the simple yet effective design of the brand. Amazon is the best place to order all your audio products from, but ddHIFI is also sold through many other channels, including Aliexpress and Linsoul. 
It should be noted that I have absolutely no affiliation with ddHIFI. I'd like to thank ddHIFI for providing the sample for this review. This review reflects my personal experience with the ddHIFI TC44A DAC / AMP. Every opinion expressed is mine and I stand by it. The purpose of this review is to help those interested in the ddHIFI TC44A DAC/AMP find their next music companion. 
Product Link
You can grab one from www.amazon.com here: https://amzn.to/44x8Zhl
If you're in the UK, you can grab one from www.amazon.co.uk here: https://amzn.to/43wbgb6
And if you're from Europe, you can grab one from www.amazon.de here: https://amzn.to/3Q2JmR9
Build Quality/Aesthetics
Starting with the design, I really hope that you've read my review exploring the ddHIFI TC35C DAC adapter dongle, because this is exactly what TC44C looks like. We once again have the same very tiny body of a small Type-C adapter that goes into your smartphone, and which has a headphone output on the side, and which has a 4.4mm Single Ended jack this time around. 
It works flawlessly and by default with my current ASUS ROG 7 Smartphone, and it automatically disables all the sonic enhancements that Asus usually applies to the headphone output of the smartphone, and to the speaker output too. It also works with all my balanced headphones and cables, so I can confirm that although the company does not brag about it being balanced, it works just fine with balanced cables, as you'd expect.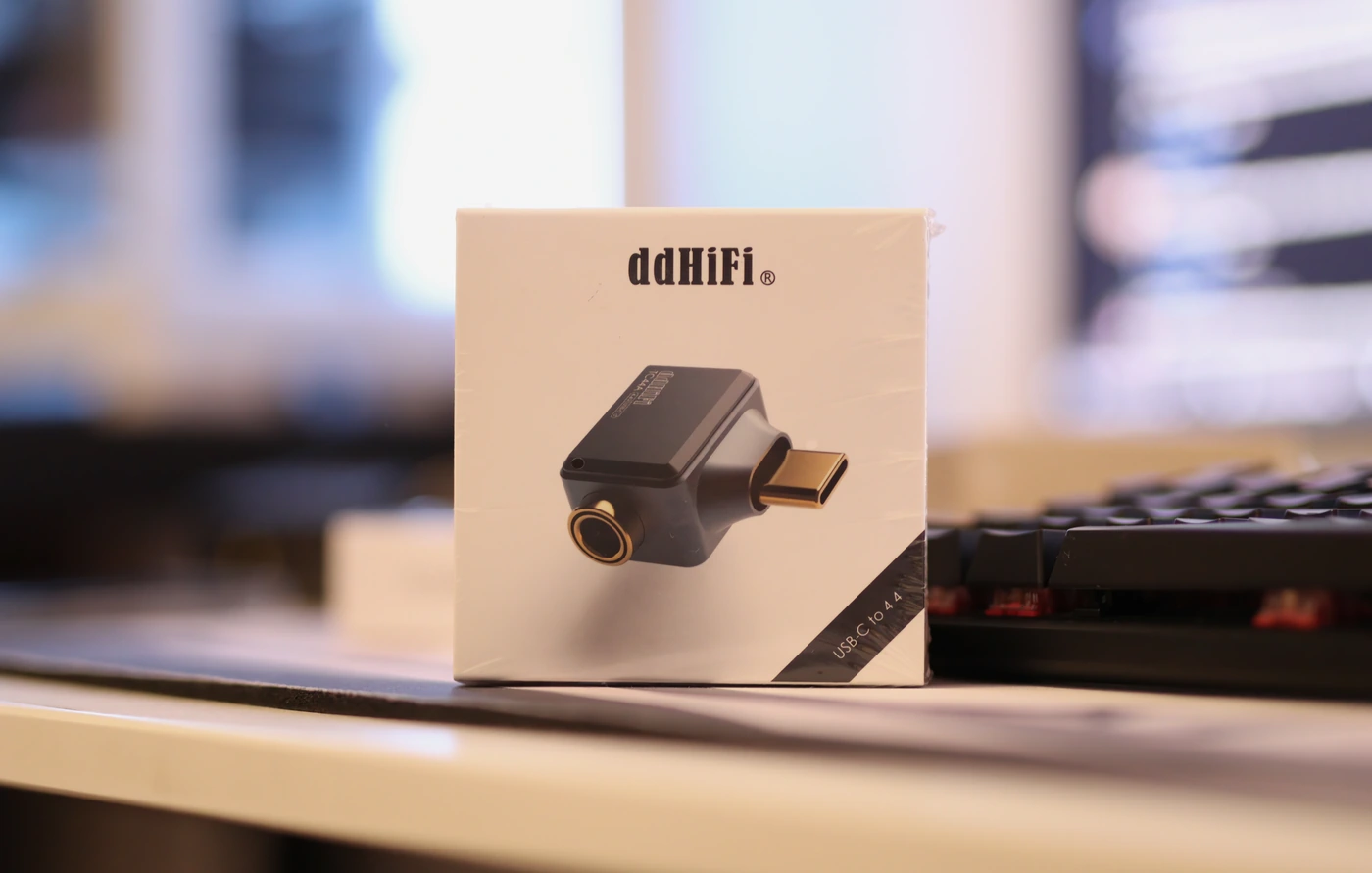 There is no background noise and hissing that I can talk about, and the tiny CNC aluminum alloy body with a blue / gray tint sure looks incredibly nice, and since Asus ROG 7 has a type-C port on the side, the design works much better for it than for most smartphones that would have the DAC / AMP on the bottom. One thing to keep in mind is that ddHIFI TC44A can get a bit warm during usage.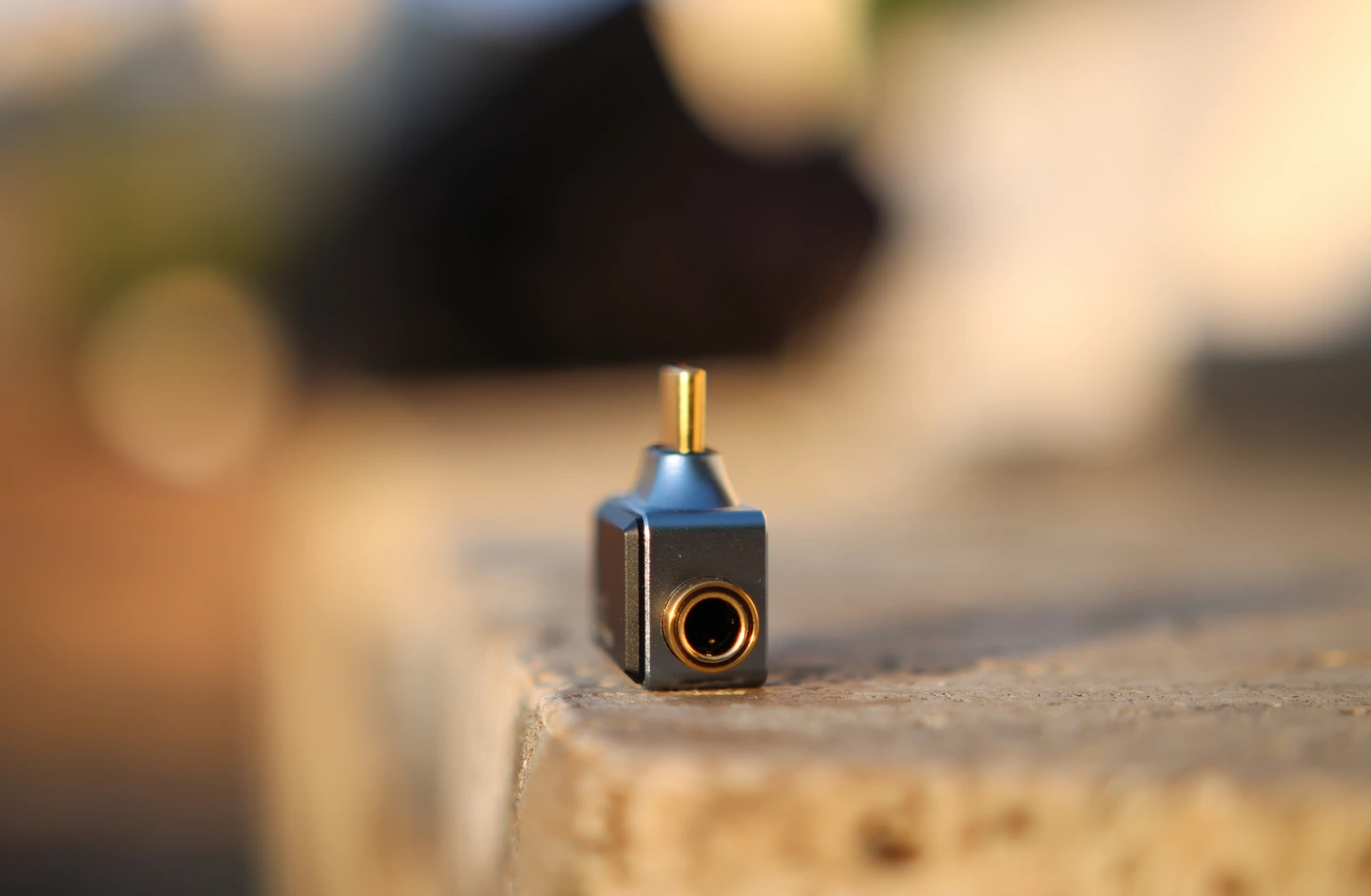 The power draw is minimal and comparable to my smartphone playing music on the headphone output, or on the speakers, so you do not have to worry too much about it consuming your battery quickly. We have a CS43131 DAC chip which is capable of decode DSD256 and 32-Bit 384 kHz High Resolution signals. 
The driving power is not ultra high, but it is super decent, at 60 mW for a 32 OHM load, being able to drive all the IEMs I have around the house, along with most portable low impedance high SPL headphones too. The THD+N is rather low at <110dB, the dynamic range is ultra high at 120dB, and the SNR is excellent at 120dB. The whole unit weighs 5.5 grams, which makes it super portable, and just by looking at it you know you're more likely to lose it than for it to be an inconvenience in your pocket. 
Sound Quality
To test the ddHIFI TC44A TypeC Dongle DAC/AMP, I've been using a multitude of IEMs and Headphones, most of them with aftermarket cables, and adapters too, including Letshuoer DZ4, KiiBoom Evoke, Dunu Kima, RAPTGO LEAF D01, Unique Melody Maven PRO, and Tin HIFI T2 DLC. ddHIFI TC44A is fully able to drive all of those, has no background noise or problems with either of them, and generally has a super pleasing, warm and dynamic, engaging sound that I can enjoy for hours in a row. It has no interference even if my smartphone is currently downloading large files and both the Data and Wifi are turned on, and it has a super good operation too. If the IEMs are detailed, the sound can be super detailed, and my favorite pairing is with iBasso IT05. At maximum volume, I cannot keep any IEMs in my ears, and you won't ever run out of power.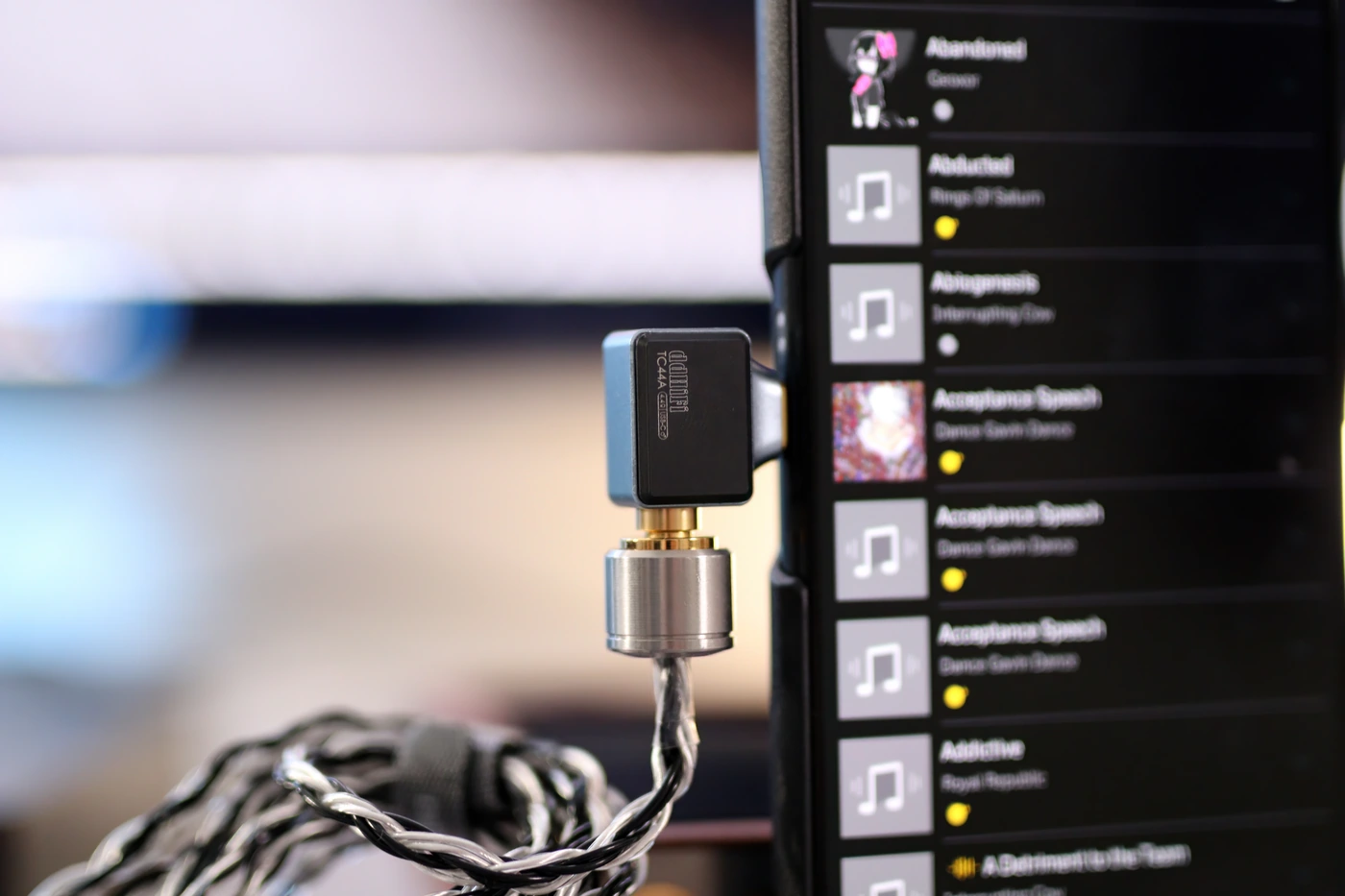 Starting with the bass, we have a really full, rounded bass that goes quite a bit more in punch, depth and overall quantity over what I'd consider to be neutral. The bass is incredibly pleasing, warm, thick, deep, detailed and never fatiguing. It is natural in speed, and offers the right amount of emotion and body for Jazz and Classical music, but also a lot of kick and punch for Electronic music, and even Death Metal. The bass can totally touch 20 Hz if your IEMs can, and it will add substance to the sound, making the whole listening experience super pleasing and engaging. 
The midrange continues the sound that started in the bass, and it sounds super warm, detailed, cozy and somewhat intimate. Despite the soundstage being on the intimate side, the instrument separation and imaging are both superb, and we have outstanding dynamics, with micro details being resolved much better than we're usually hearing with entry-level dongle DAC AMPs, as lyrics in songs from Dethklok are easily understandable, which I think is a huge feat. The upper midrange has a slightly enhanced presence that gives a better bite for pianos and female voices, it tends to present music with a good amount of energy there, and that transfers a bit to the lower treble.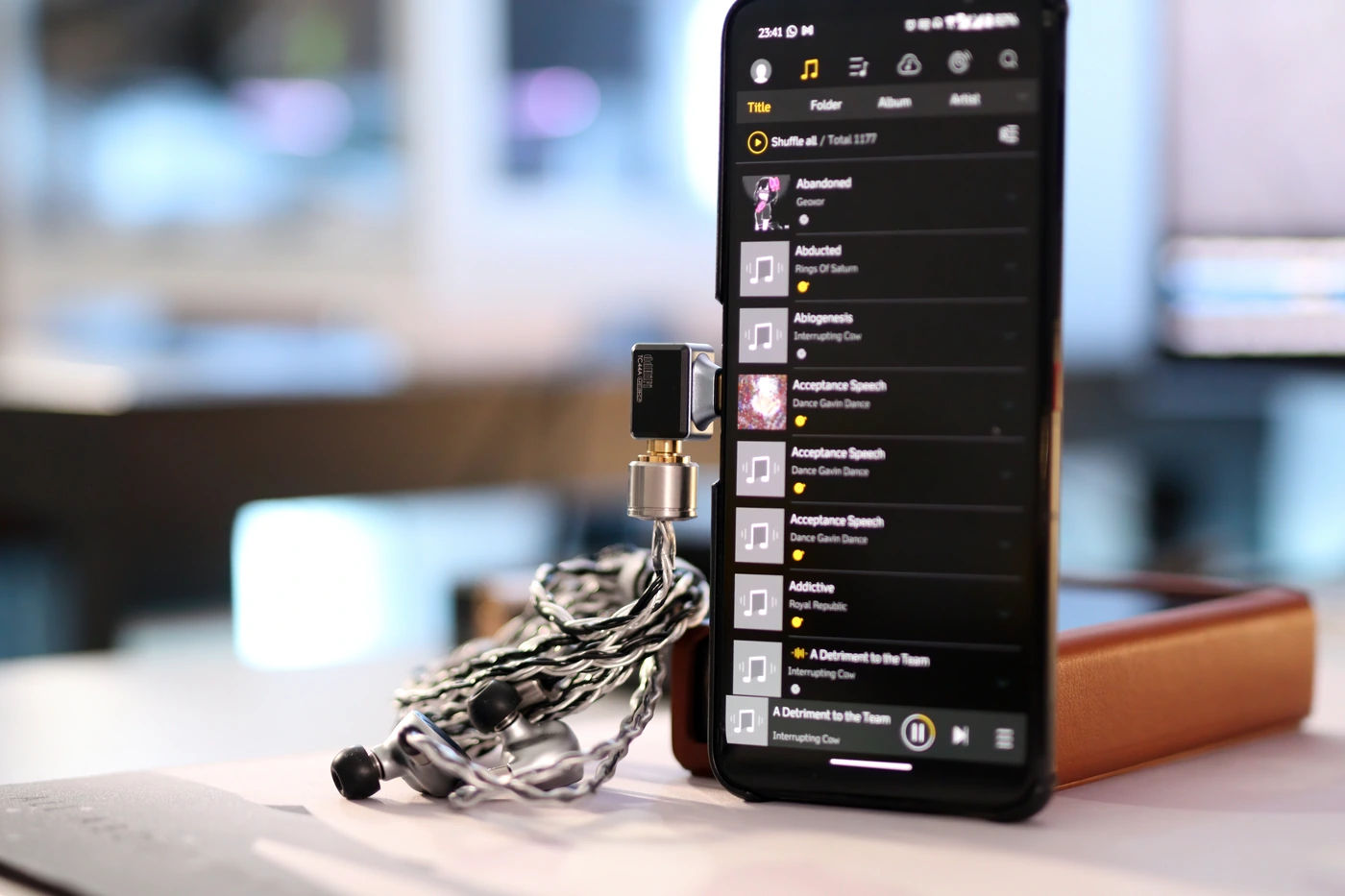 We have a natural to smooth treble that has a finer presentation, is the smoother, silky type that makes you relaxed and easygoing. Surely it is better at playing music than dissecting it, as the midrange has a lot of detail, but the treble has zero harshness or fatigue, but also a somewhat mild detail level. All in all, the listening experience is incredibly pleasing, relaxing and smooth, warm, with super good impact and dynamics. The signature works incredibly well for rap, pop, metal, electronic and generally commercial music. Even Jazz and classical sounds are super nice from ddHIFI TC44A. 
Comparisons
ddHIFI TC44A vs HIDIZS XO (79 USD vs 99 USD) – We have a few modes for HIDIZS XO, and it looks a bit more edgy, but it needs a cable to be connected to your smartphone, while TC44A latches itself directly to the Type-C port. I think that out of the two, TC44A will affect the type-C pot of your smartphone less in time, and it draws a slightly lower power amount from your smartphone, but also has a slightly lower driving power for headphones. Both drive all the IEMs you will throw at them just well. Out of the two, HIDIZS XO sounds a bit warmer in the midrange, and is a bit more relaxed in the treble, while TC44A has a better detail, better micro detail, but a deeper sub bass, more treble energy and more energy in the upper midrange.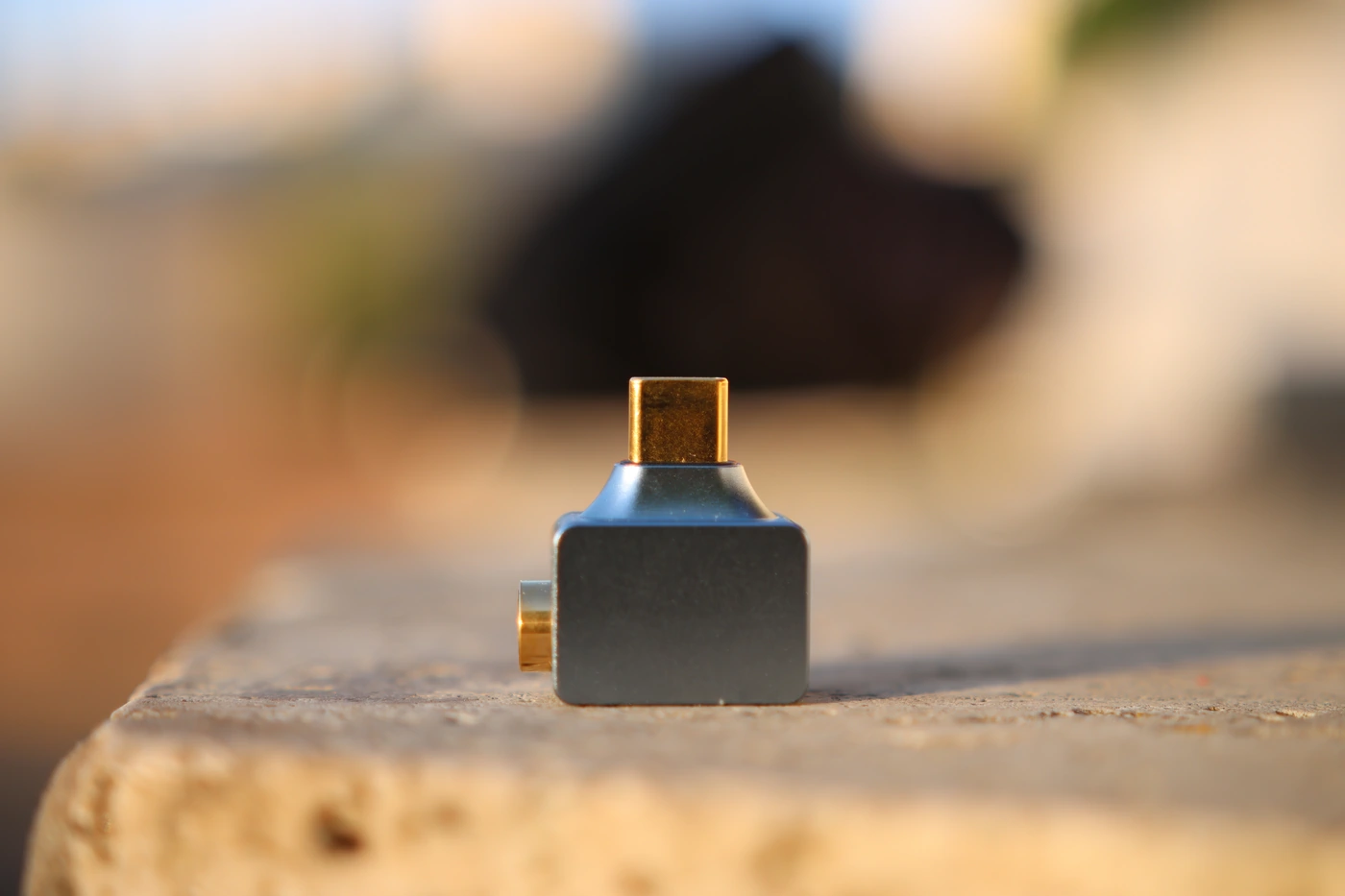 ddHIFI TC44A vs iFi Go Link (79 USD vs 59 USD) – ifi Go Link has a nice design, but it has a tail design, so it will dangle out of your smartphone, while TC44A is just a tiny piece of metal that adds a headphone output to your smartphone. The overall sonic performance is different here, TC44A has quite a bit more driving power, it is more versatile for most usage scenarios, it has a more detailed, cleaner sound with better micro details, and more punch, more treble energy, and more midrange energy. By comparison, Go Link is smoother, but also even more relaxed and has less focus on details, which makes TC44A the more engaging DAC/AMP of the two. 
ddHIFI TC44A vs Shanling UA2 (79 USD vs 89 USD) – Starting with the build,  UA2 is quite a bit larger, needs a tail to be connected to your smartphone, but it comes with two headphone outputs, one balanced and one single ended. The actual driving power is comparable and both have about the same driving power in reality, with TC44A being able to remain a bit cleaner and have a slightly lower distortion at maximum volume, but UA2 being able to drive headphones a bit better (like Sundara and Verum One MK2). Shanling has some noise with Windows machines, while TC44A does not have those issues. The overall signature is quite similar, Ua2 is a bit wider in the soundstage, has a sharper treble and sounds a bit more bright in tuning, while TC44A sounds smoother, warmer, has a more intimate soundstage, but a slightly more likable signature since it has considerably less fatigue in both the mids and the treble despite having outstanding details in the midrange. Both make excellent purchases, I would grab the one that has a shape that works better for me. 
Value and Conclusion
As we've been getting used, ddHIFI once again provides endless fun for music lovers, and TC44a has excellent value, it is priced very low for the kind of detail, driving power, dynamics and punchiness it offers with all the IEMs in my collection. It allows you to use your better 4.4mm balanced cables, and despite being single ended itself, it has a better sound than some other balanced sources, making it a 10/10 purchase for any music lover looking for a trusty companion.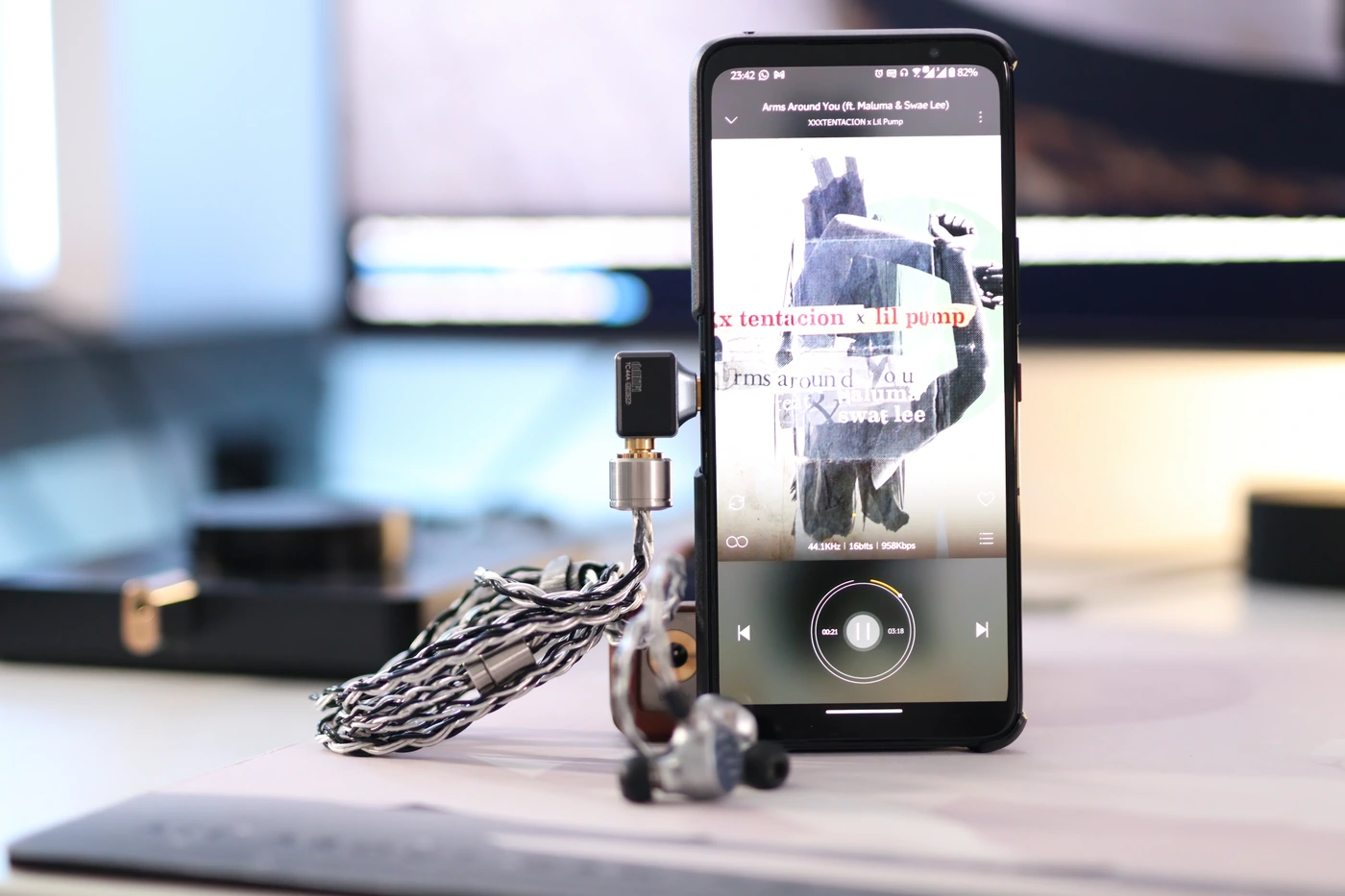 At the end of the day, if you're limited by your budget, but want something super pleasing, dynamic, punchy, and if you want the excellent support of ddHIFI, along with a simple, effective and well made device, ddHIFI TC44A is one of the best dongle DAC / AMPs I've heard to date, and a fully recommended purchase. 
Product Link
You can grab one from www.amazon.com here: https://amzn.to/44x8Zhl
If you're in the UK, you can grab one from www.amazon.co.uk here: https://amzn.to/43wbgb6
And if you're from Europe, you can grab one from www.amazon.de here: https://amzn.to/3Q2JmR9
---
--- Please remember to stay safe, and always have fun while listening to music!---
 - If you have a dime to spare, please donate, and help us! It would make the day brighter for me and my wife- 
---
Full Playlist used for this review
We listened to more songs than those named in this playlist, but those are excellent for identifying a sonic signature.  I recommend trying most of the songs from this playlist, especially if you're searching for new music! The playlists are different for Spotify, Tidal and Youtube, and based on the songs I enjoy and are available on each!
https://www.youtube.com/playlist?list=PL_cjBXGmwSHSdGcwuc_bKbBDGHL4QvYBu
https://open.spotify.com/playlist/5J3oloz8Riy9LxEGenOjQ0?si=979ba4f082414be7
https://tidal.com/browse/playlist/330fd544-8e5b-4839-bd35-676b2edbb3d5
--- Contact Us ---





---