FiiO FD1 IEMs – Warmer, Thicker, Effect
FiiO FD1 is an entry-level IEM priced at 59.99 USD, with a single 10mm dynamic driver, plated with Beryllium, using N50 2-way magnets and celluloid faceplates. Given the price point, it will be compared to Tin Hifi Audio T3 Plus (70 USD), KBEar Robin (55 USD), and HIDIZS MS2 Rainbow (90 USD).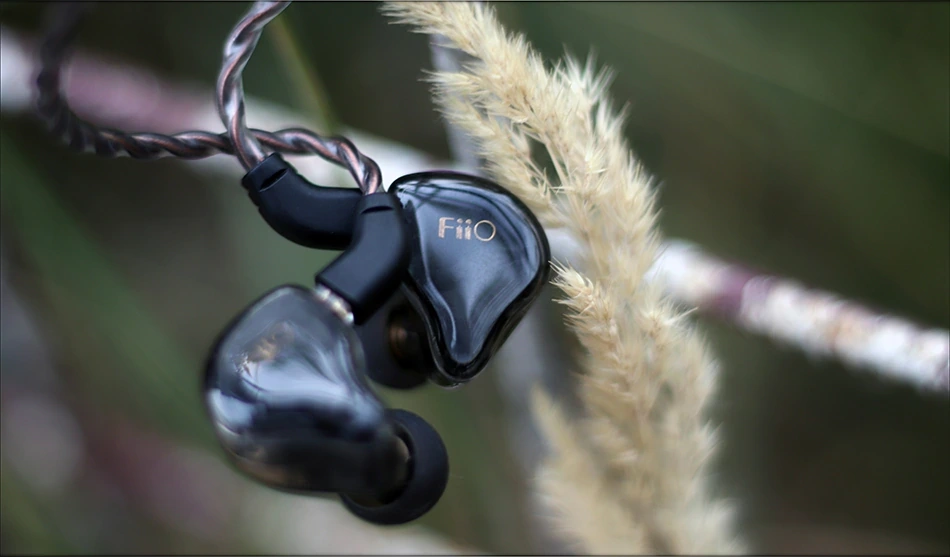 Introduction
FiiO is that one company everyone knows about, and almost everyone owns a product from, be it an entry-level IEM, some kind of adapter or cable, or even a high quality music player like their FiiO M11 PRO. They have a wide selection of products, each of them with their own strengths, and they are a company that started their journey as a company who cares about your pockets and how much you spend on their products, offering good price / performance ratio for their products. It is generally recommended to purchase FiiO products from trusted sources like Amazon and authorized sellers to get the best warranty and service, and I generally do not recommend purchasing directly from Aliexpress as FiiO has grown quite a bit and they have a huge number of shipments every day, so direct fixes will take a pretty long time, and shipping to China will be fairly pricey for you.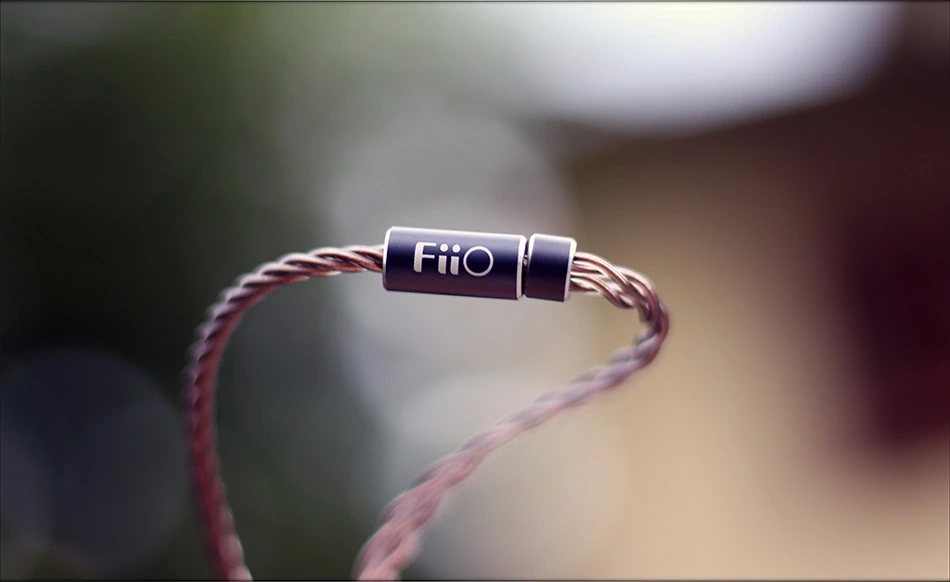 It should be noted that I have absolutely no affiliation with FiiO, I am not receiving any incentive for this review or to sweeten things out. I'd like to thank FiiO for providing the sample for this review. Every opinion expressed is mine and I stand by it. The purpose of this review is to help those interested in FiiO FD1 IEMs find their next music companion. 
Product Link
You can grab one from www.amazon.com here: https://amzn.to/3Md8mAz
If you're in the UK, you can grab one from www.amazon.co.uk here: https://amzn.to/3JZILcA
And if you're from Europe, you can grab one from www.amazon.de here: https://amzn.to/3K2iHO6
Packaging
First things first, let's get the packaging out of the way:
Like with most of their products, FiiO made the package of FD1 excellent, and they include the IEMs, a beautiful plastic carrying case (same as the one included with F9PRO and forward IEMs), and a huge selection of tips. The cable is also part of the package, as the cable is detachable, and you can replace it with an aftermarket version (not advised given the current price of FD1). The full list of the package includes:
FiiO FD3 IEM shells

Plastic carrying case – FiiO HB1

Cable

Foam Tips, two pairs

Balanced – Red Silicone tips, three pairs

Bass – Black Silicone tips, three pairs

Manuals
Build Quality/Aesthetics/Fit/Comfort
FiiO designed FD1 around the large 10mm dynamic driver, and its N50 Dual Magnetic Circuit IEM, with a beryllium coated diaphragm. Beryllium has high rigidness, but is light and should provide good speed for FD1. The two way double magnet won't transform the dynamic driver of FD1 into a planar magnetic driver, as they are on one side of the driver, but rather adds to the strength of the magnet, giving FD1 in theory more dynamics and control.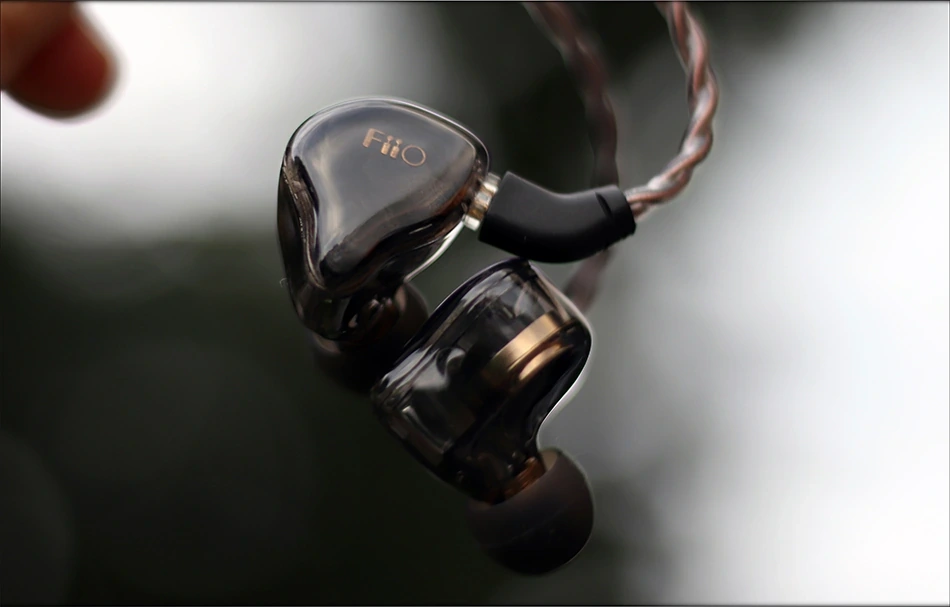 The text on FiiO's website includes a lot of words, many of which are a raw translation, but FiiO boasts a lot the fact that you won't get any driver flex on FD1, and that it will be comfortable for long wearing periods, subjectively this being true as it doesn't have flex on the driver, and is fairly comfortable to wear. FD1 is on the larger side, and won't fit those with small ears, but they are very light at just 4.5grams for each shell, and the cable is good with ergonomics. The cable is quite tangle prone though, so use a cable separator to avoid having to untangle it every time you take them out of the pocket.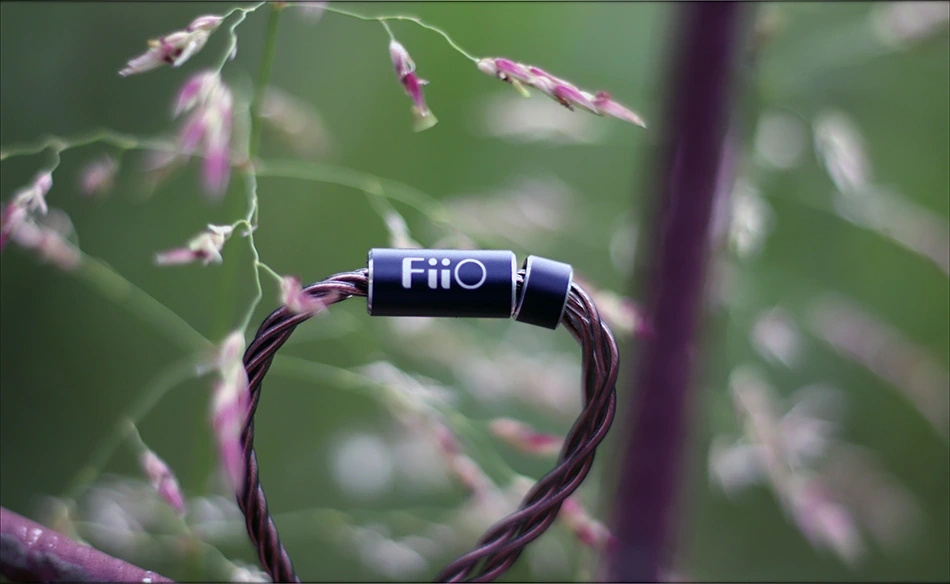 The plastic shell of FD1 is interesting to look through, if you want to see some IEM technology, and you will notice that the driver has a rather small opening through which the sound actually comes. The 32 OHM impedance helps with noisier sources, and the 109dB of sensitivity mean that you can use FD1 with most entry-level affordable sources, including Shanling UA1, iBasso DC05, HIDIZS DH80, HIFI Walker H2, Maktar Spectra X2, as well as FiiO BTR5 2021, and FiiO UTWS3, with the proper adapters.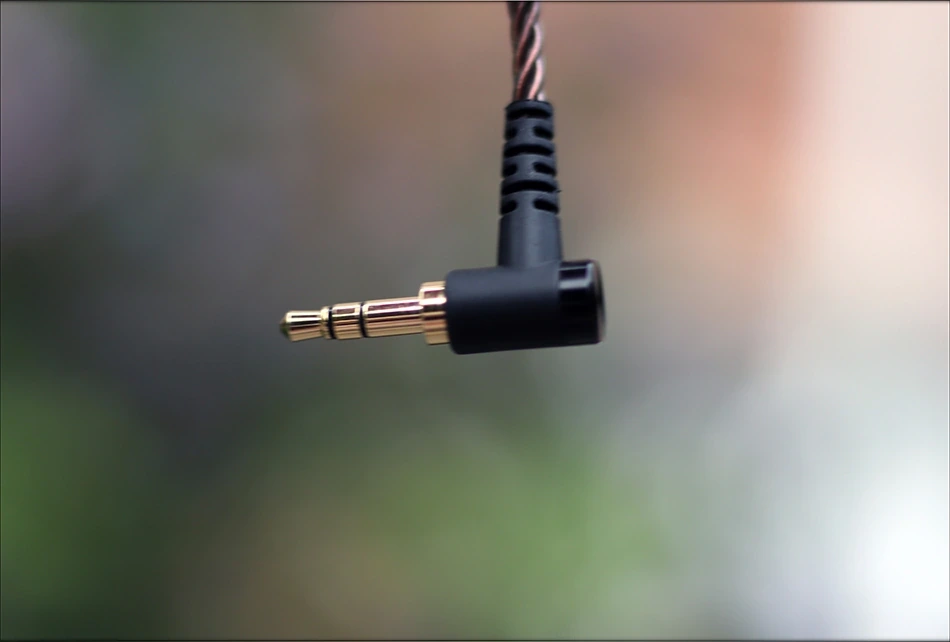 The cable of FD1 is detachable, and connected to it via a 2-Pin connector, and it is a High Purity, Single Crystal Copper Wire. The 30-core, four twists, 120-core total cable is a good quality one for the money FD1 sells for, and I wouldn't upgrade it to something else for FD1 in particular, as they pair well together. 
Sound Quality
I have used fiiO FD1 with a multitude of sources, from entry level music players such as FiiO M3K, all the way to high-end flagships such as Astell & Kern SE180 and Dethonray DTR1+ Prelude. FD1 generally does not scale much with the source, and using it even with a smartphone is a fun and rewarding experience, the IEM avoiding guilt tripping you to purchase any extras to enjoy it. 
The overall signature of FD1 is like that of a mini FiiO FD3, a smooth, full, warm presentation with good clarity and details. The soundstage has more of the focus on width than it has on depth, but the signature of FD1 is fairly smooth and it has a rolled-off top end, making the stage wide in the mids rather than the treble. FD1 is enjoyable for almost all music styles because it comes through as a pretty relaxing IEM without much harshness or fatigue. You would typically call the signature of FD1 Laid Back. 
The bass of FD1 is fairly full in quantity, and has a pretty good extension, as low as about 30Hz. It provides a good amount of mid bass and thickness as well, with a full presentation. FD1 has some slight bloom of the lows towards the mids, but the slower speed fares well with its own quantity, giving the impression of a lush and relaxing evening, rather than a peppy or slowed down bass. 
The midrange of FD1 is combined well with the bass, and it has a pretty smooth midrange, with a full and thick presentation. The midrange has a good width, and instruments are not mashed together, but fairly well separated, especially for the price point. We have a good amount of lushness and a pretty natural tonality, both male and female voices being ok for the price range. There's a bias towards male voices sounding deeper and female voices sounding a bit darker than they should but this is given by the tonal balance towards a darker signature as FD1 does not have a very strong treble. 
The treble of FD1 is smooth and fatigue-free, leading to a pretty easy and light listening experience. There's not much action going in the treble, but the highs are not rolled off entirely, rather gently and slowly, leading to a fairly natural listening experience, albeit a limited one in resolution, by the absence of the treble sparkle. 
Comparisons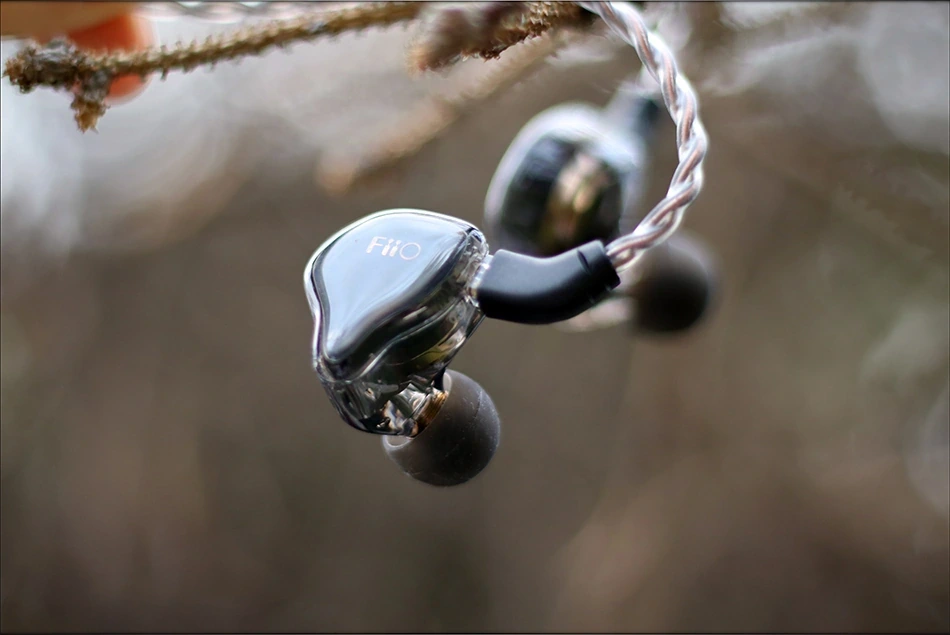 FiiO FD1 vs Tin Audio T3 Plus (59.99 USD vs 70 USD) – The overall sonic presentation is quite similar between FD1 and T3 Plus, and I generally would recommend picking the one that looks / seems most comfortable to you, but there are some minor differences in sound, in the details, where T3 Plus scales a bit more with the source, and can get more detailed, so if you're using a high end player, or a better source, such as at least a Shanling UA2, T3 Plus is going to provide a slightly better sonic performance. On the other hand, if you purchase the IEM to use with a smartphone, the FD1 will be 10 USD cheaper, but still provide a beautiful sound. 
FiiO FD1 vs KBEAR Robin (59.99 USD vs 55 USD) – Robin actually is another IEM with a similar signature to FD1, but slightly less detail and resolution. FD1 is only slightly more expensive, but it provides a good amount of detail and impact, making for a fun, thickish and warm listening experience. The soundstage is also a bit wider on FD1, although both Robin and FD1 have about the same amount of depth and dynamics. 
FiiO FD1 vs HIDIZS MS2 Rainbow (59.99 USD vs 90 USD) – MS2 Rainbow is actually physically smaller than FD1 by a small margin, but it has a slightly heavier build. The sound of MS2 Rainbow is actually similar in thickness to FD1, but it has a more sparkly treble that balances the overall signature more, giving a more V-Shaped tuning and more sparkle / detail for the treble. There's no mystery that I'm a bit of a V-Shaped signature lover, so it makes sense that I'm digging MS2 Rainbow, but if you want a smooth top end with a nice bass, FD1 is fun and better priced than MS2 Rainbow. 
Value and Conclusion
At the end of the day, the value of FD1 is excellent, and FiiO provides a fairly consistent and high quality package for a fair price. They provide the technology, comfort, lightness and the sonic performance to be competitive in the entry level market, which is no easy feat, considering how aggressively the chifi companies are pricing their best IEMs. FiiO still makes sense in today's market, and their FD1 is still easy to recommend.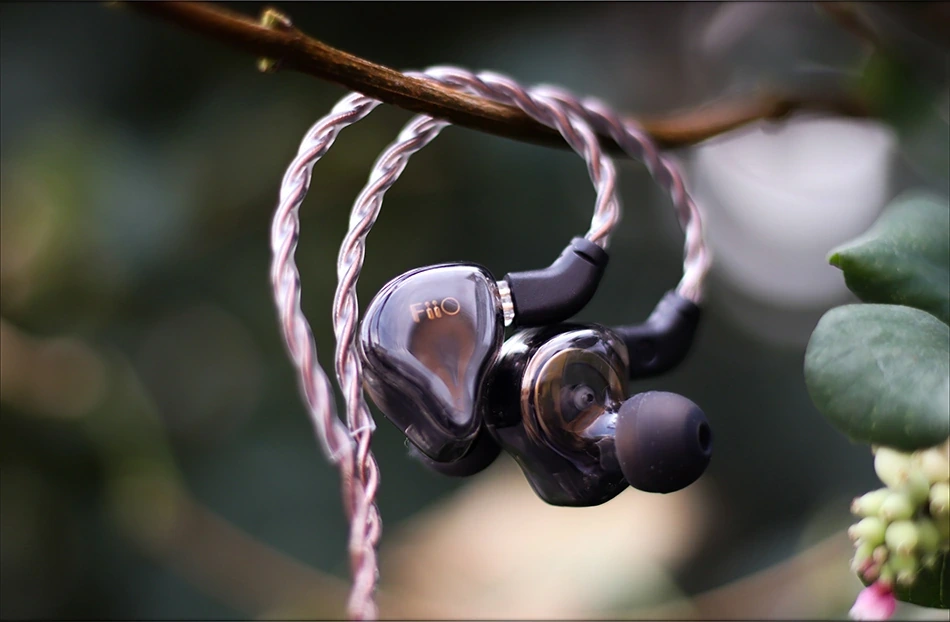 If you're looking for a fairly thick and full sound, with a good amount of clarity, and with a smooth treble, FiiO FD1 is comfortable, fun to use and light to wear, so it is a fully recommended IEM at the moment. 
Product Link
You can grab one from www.amazon.com here: https://amzn.to/3Md8mAz
If you're in the UK, you can grab one from www.amazon.co.uk here: https://amzn.to/3JZILcA
And if you're from Europe, you can grab one from www.amazon.de here: https://amzn.to/3K2iHO6
---
---
--- Please remember to stay safe, and always have fun while listening to music!---
 - If you have a dime to spare, and donate, to help us with electricity and work expenses, it would make my day much brighter, as it would help me improve things around the website and increase the frequency of my posts - 
---
Full Playlist used for this review
We listened to more songs than those named in this playlist, but those are excellent for identifying a sonic signature.  PRaT, Texturization, Detail, Resolution, Dynamics, Impact, and overall tonality are all revealed by those songs. We recommend trying most of the songs from this playlist, especially if you're searching for new music!
https://www.youtube.com/playlist?list=PL_cjBXGmwSHSdGcwuc_bKbBDGHL4QvYBu
--- Contact Us ---






---
---