HIDIZS DH80 DAC / AMP – Supporting AP80 Sound
HIDIZS DH80 is a Dac Amp priced at 139 USD, made as a cradle for their AP80 DAC, but which can work standalone as well. It has a good amount of output power, an ESS 9281C PRO DAC, and supports MQA as well. Given the design, I will focus on it and what it does best, rather than reviewing it in comparison with other dac amp dongles, which won't fit quite as well with HIDIZS AP80 PRO. 
Introduction
HIDIZS is a really nice company with a ton of products, most in the entry level and lower midrange price brackets, which started with a few kickstarters, but now offer a wide selection of products, both dac amp dongles, and iems, and even high quality music players. Today's product is made as a cradle for AP80 to give it better power, so it would be cool to read my review on AP80 PRO so you know where we're coming from before judging DH80. There is an alternative version named DH80S, which works better as a standalone dac amp, but won't be as easy to accommodate ap80pro.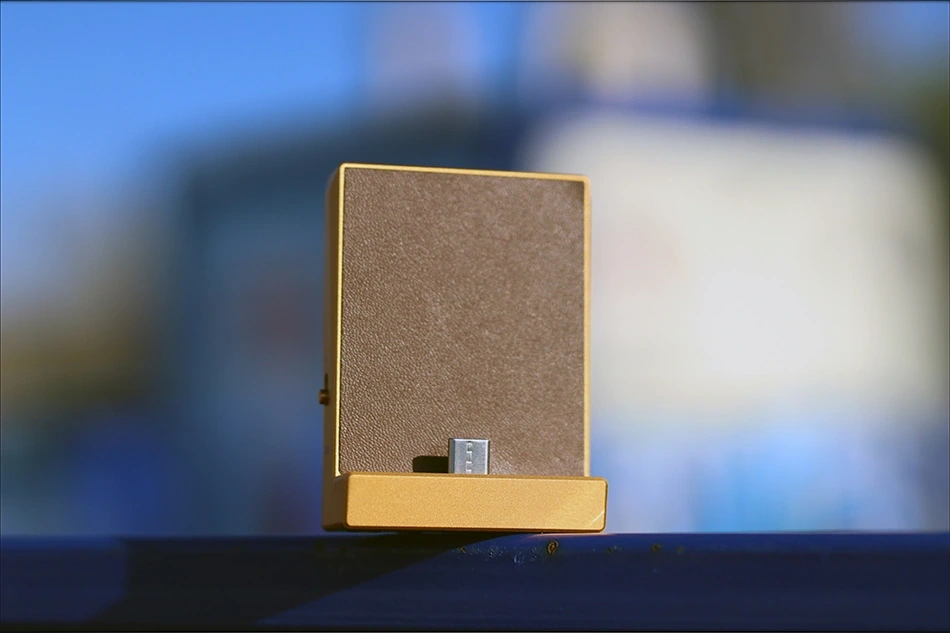 It should be noted that I have absolutely no affiliation with HIDIZS. I'd like to thank HIDIZS for providing the sample for this review. This review reflects my personal experience with HIDIZS DH80 Every opinion expressed is mine and I stand by it. The purpose of this review is to help those interested in HIDIZS DH80 find their next music companion. 
Product Link
You can grab one from www.amazon.com here: https://amzn.to/3KYaBax
If you're in the UK, you can grab one from www.amazon.co.uk here: https://amzn.to/3sa4zLk
And if you're from Europe, you can grab one from www.amazon.de here: https://amzn.to/3L0ji4d
Packaging
First things first, let's get the packaging out of the way:
The package of DH80 includes the unit, but also cables, including a Type-C chagrin cable, one USB A to typeC converter, a Type-C female to type-C female cable, and the usual paperwork. 
Build Quality/Aesthetics/Features
DH80 is designed to support and pair with AP80PRO, and has a few key features that place it above the AP80 PRO, including an ESS 9281C PRO DAC chip, Dual Crystal Oscillators and Dual OP AMPs, and an independent volume control. It features two headphone outputs, one in 4.4mm balanced and one in 3.5mm single ended, and works with type-C smartphones, as well as Windows machines. The battery of DH80 is independent from AP80 PRO and won't shorten its battery life, having 3 levels of gain, if you want to save some power, and have longer listening times with it. 
In terms of decoding, we have MQA support, including unfold up to 8X MQA. We also have native DSD 128 and DSD 64 support. For PCM users, we have up to 32 Bit / 384 kHz support, and the battery life is about 6 hours on balanced and 8 hours on single ended, numbers that I can confirm DH80 reaches with normal listening levels. The 1300mAg battery is enough to power it, but it charges rather slowly, in about 2.5 hours from 0% to 100%. The OP-AMPs employed are two RT6836C, allowing DH80 to power even hard to drive headphones, and IEMS with no background hissing or noise. The power delivered is 125mW  125mW on single ended, and 210mW + 210 mW over the balanced output. 
The SNr is pretty good at 116dB, and the Crosstalk is rated at 79dB for the Single Ended output, and 108dB for the Balanced output. DH80 should work just fine with Windows 10, Mac OS, iPad OS, Android and iOS. I was able to test it with AP80 PRO, a Huawei P30 PRO smartphone, Xiaomi Black Shark 4 smartphone, an Acer laptop running Windows 10, and my main computer running Windows 10, and can confirm that it works with all of them. 
Subjectively, I only used DH80 in high gain, with harder to drive headphones and IEMs, and noticed no problems. The main IEMs and Headphones I tested it with are Sendy Audio Apollo, Earsonics Corsa, Audeze LCD-XC, HIFIMAN Ananda, and Fir VxV. The type-c connector at the front of DH80 will not work with smartphones or any other device, only AP80 and AP80 PRO, things which I showed in the video review I made on DH80. 
Sound Quality 
For today's review I have been using high-end IEMs and Headphones to assess the performance of DH80, and those include Sendy Audio Apollo Headphones, Earsonics Corsa IEMs, HIFIMAN Ananda, Crosszone CZ-8A, Dunu Falcon Pro, and IMR Audio Ozar. The overall signature of DH80 can be described as a really natural sound, with a slow decay that emphasizes the low end extension and depth, especially in the mid bass section. The midrange is natural and smooth, with a natural texture, but forward in quantity, while the treble is smoothed out, DH80 relaxing any sibilance or sharp peaks in the treble, making for a really pleasant and enjoyable listening experience. 
The bass of DH80 is central for its sound, and although it is not a bass boosted signature, it surely has plenty of low end, and a slow decay to those bass notes, resulting in a very satisfying and deep sound. The bass is smooth and nuanced, has good impact and depth, but most of the effort went to the midrange of DH80, where the bass also adds some thickness and coloration. 
The mids of DH80 are forward, with a clear boost for the entire mids, and this helps DH80 sounds rather clear and detailed. DH80 does a great job at presenting music with depth and a satisfying emphasis on the low end, without booming the whole midrange or going over the top with the lows. Both male and female voices are bolstered and presented with dominance over music, so pop, rock, and voice-led music sounds sublime on DH80. The transition from the midrange to the treble with DH80 is clean and done fairly well, but we have a lower energy in the upper midrange and lower treble.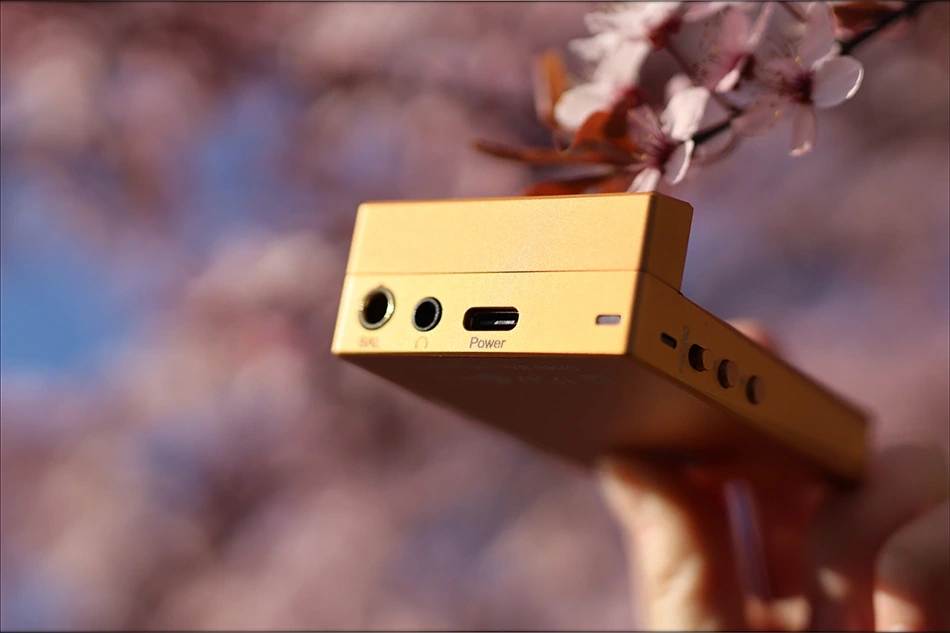 The treble of DH80 is smooth and it sounds like it dampens the treble and the hist, but this helps relax the sound and bring a more musical presentation to the listener. The soundstage of DH80  is impressively wide, and it is wider than most competition tends to be around 150 USD, wider than hip-dac2 and Centrance DacPort HD, allowing complex and busy tracks the space they need to sound natural and realistic. The dynamics of DH80 are also impressive, especially thanks to its design where it has its own battery from which it can pull as much power as it needs, leading to a nice contrast between the low end punchiness and the details in the mids. 
Value and Conclusion
Priced at 140 USD, DH80 offers good value, it is a premium device made well, and works just as well. While this variant will only be useful to those who have either AP80 or AP80PRO already, it does work with any smartphone, and I recommend checking out HIDIZS DH80S, which has all the same features, but also works with any smartphone and has a more universal shape. They have cent for cent the same sound and internal construction, with the only difference between DH80S and DH80 being the existence of the type-C support for AP80PRO. 
At the end of the day, if you're looking for a high quality dac amp, and if you already have HIDIZS AP80PRO, but want more driving power, better overall detail, better ergonomics, and don't mind a semi stack design, DH80 offers a beautiful sonic performance, driving power, and MQA decoding for a great price relative to its performance. 
Product Link
You can grab one from www.amazon.com here: https://amzn.to/3KYaBax
If you're in the UK, you can grab one from www.amazon.co.uk here: https://amzn.to/3sa4zLk
And if you're from Europe, you can grab one from www.amazon.de here: https://amzn.to/3L0ji4d
---
--- Please remember to stay safe, and always have fun while listening to music!---
 - If you have a dime to spare, please donate, and help us! It would make the day brighter for me and my wife- 
---
Full Playlist used for this review
We listened to more songs than those named in this playlist, but those are excellent for identifying a sonic signature.  I recommend trying most of the songs from this playlist, especially if you're searching for new music! The playlists are different for Spotify, Tidal and Youtube, and based on the songs I enjoy and are available on each!
https://www.youtube.com/playlist?list=PL_cjBXGmwSHSdGcwuc_bKbBDGHL4QvYBu
https://open.spotify.com/playlist/5J3oloz8Riy9LxEGenOjQ0?si=979ba4f082414be7
https://tidal.com/browse/playlist/330fd544-8e5b-4839-bd35-676b2edbb3d5
--- Contact Us ---





---