Periodic Audio Rhodium Dongle DAC – Diminutive Music Shaper
Priced at 49 USD, Rhodium is one of the smallest and discreet dongle DAC/AMPs made to date, with 32Bit / 384 kHz decoding abilities. It features a fairly low power output, of 31mW, so it will be suited for usage with IEMS and portable headphones.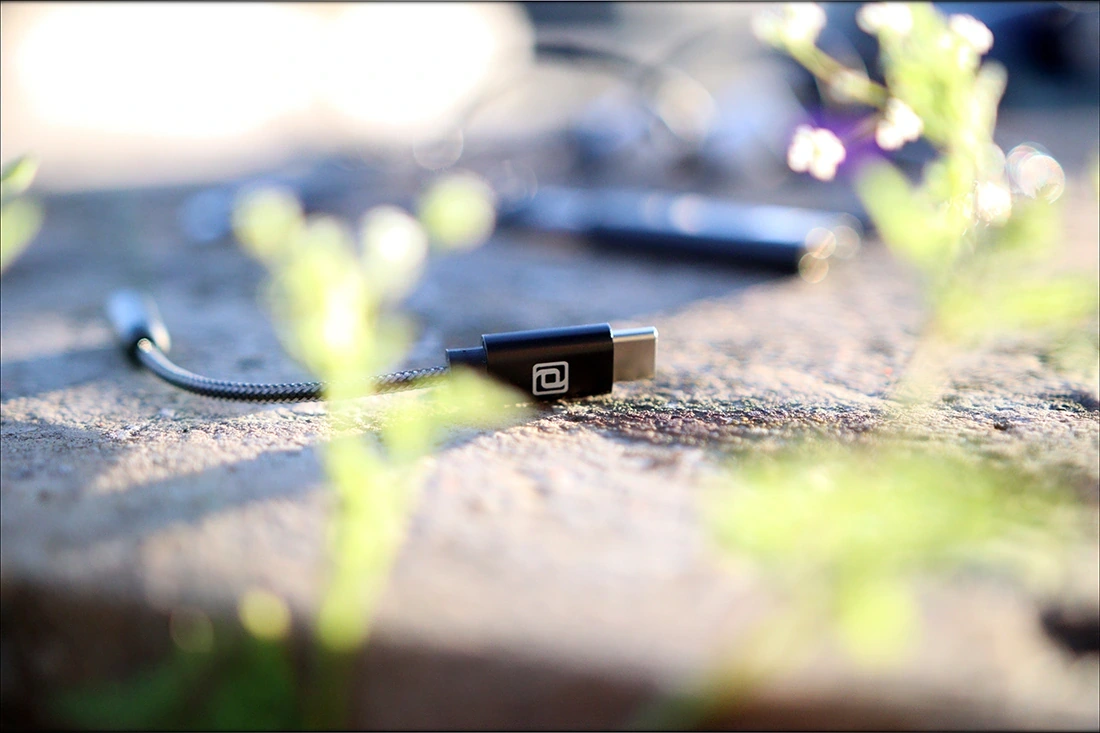 Introduction
Periodic Audio is a company that offers excellent performance for their IEMS, but also good technical background information. They created some really unique products over the years, and I will be reviewing the upcoming Periodic Audio IEMs with detachable cables in the near future as well. The company has good support for their customers, and is in the list of recommended companies for me.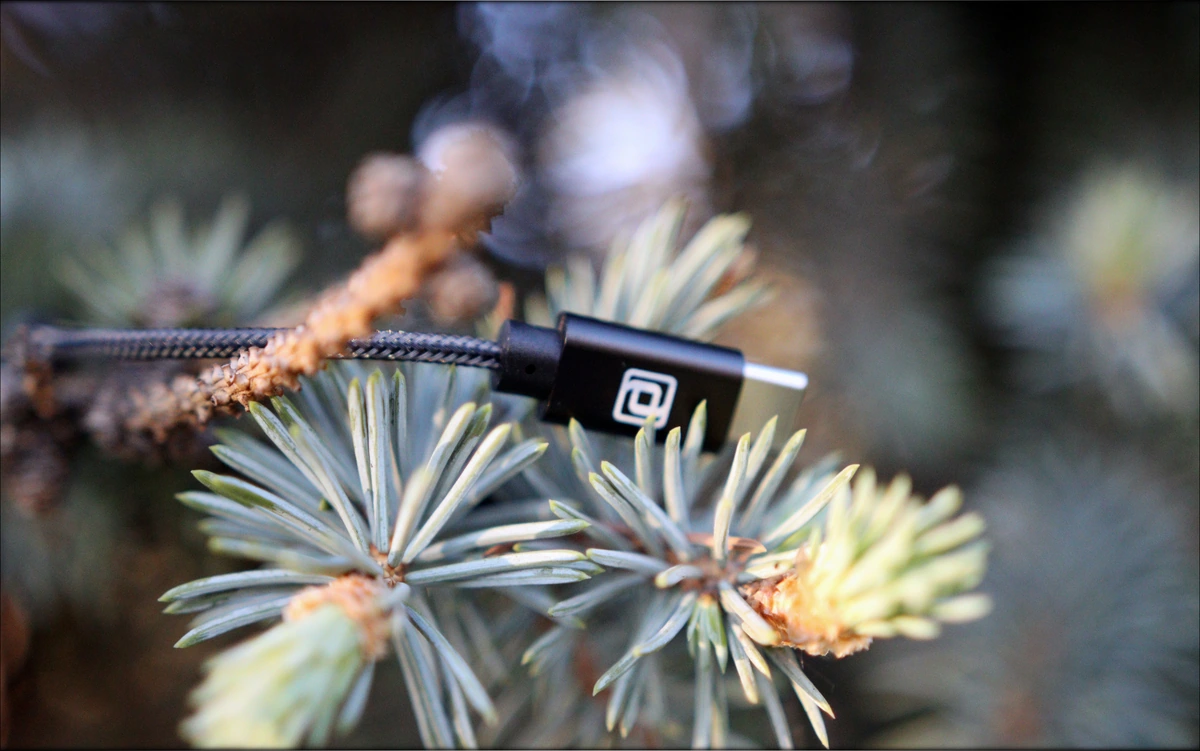 It should be noted that I have absolutely no affiliation with Periodic Audio. I'd like to thank Periodic Audio for providing the sample for this review. This review reflects my personal experience with Periodic Audio Rhodium Dongle Dac AMP. Every opinion expressed is mine and I stand by it. The purpose of this review is to help those interested in Periodic Audio Rhodium find their next music companion. 
Product Link
You can grab one from www.amazon.com here: https://amzn.to/3IoHn2Y
If you're in the UK, you can grab one from www.amazon.co.uk here: https://amzn.to/3HkJG5A
And if you're from Europe, you can grab one from www.amazon.de here: https://amzn.to/33MYLPD
Packaging
First things first, let's get the packaging out of the way: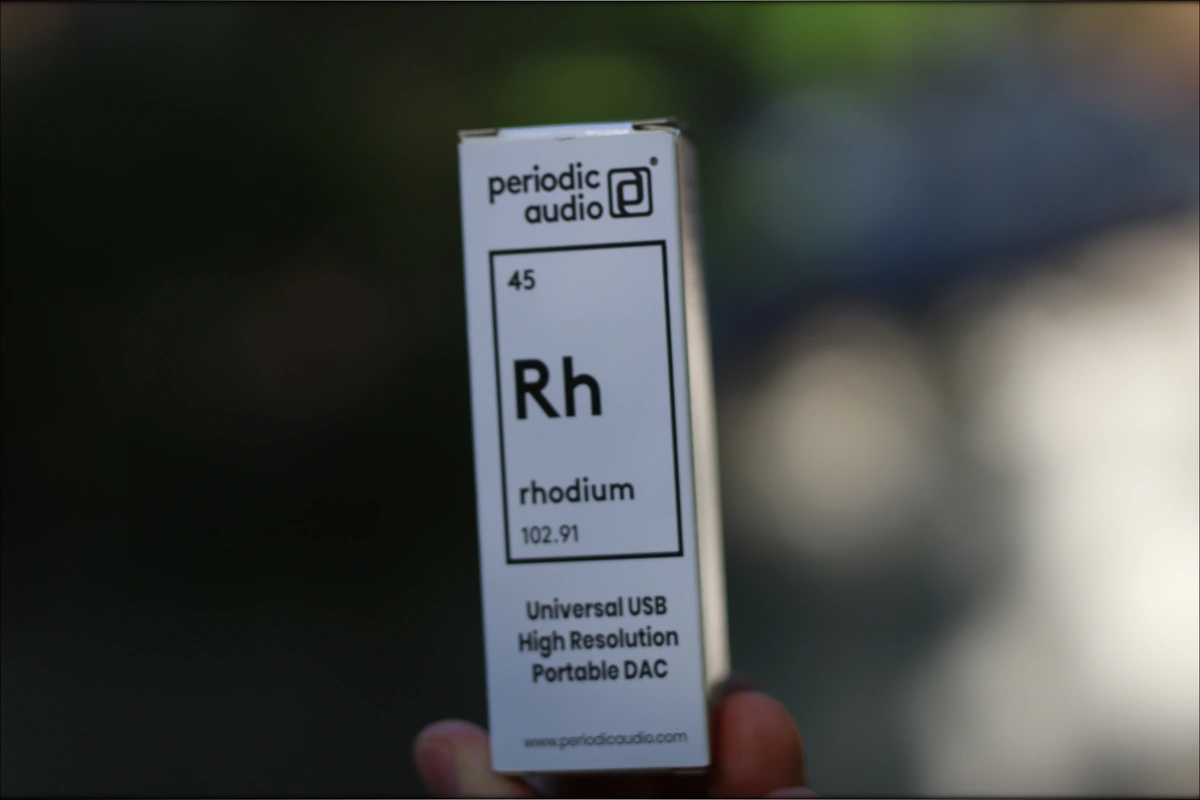 The package of the Rhodium is fairly simple, and it includes the dongle DAC/AMP, and a typeA to typeC adapter. This is the smallest dongle I have reviewed to date, and the lightest one, so the package being tiny is no problem, especially for the price. The package is vertical and looks a bit like what you'd see for a multivitamin supplement, so make sure to not lose the Rhodium package when handling it, or your grandfather may become more musical than he ever was. 
Build Quality/Aesthetics/Features
To use Rhodium, you just plug it in either your smartphone, or your computer, and it basically works. It is an active DAC chip, so it has its own DAC / AMPs and capacitors, working with basically all the smartphones and computers I tried it with. No additional drivers are needed for windows 10 at the moment of writing today's full written review. 
The chips inside Rhodium are more of a mystery, but they have been identified as Realtek ALC5686 SoC, a component that has been used with other high-end audio capacitors in computer design. Rhodium is a TRS device, single ended, and will work well for smartphones that have no Type-C port, or computers / laptops where the audio jack has a poor quality (most of them do).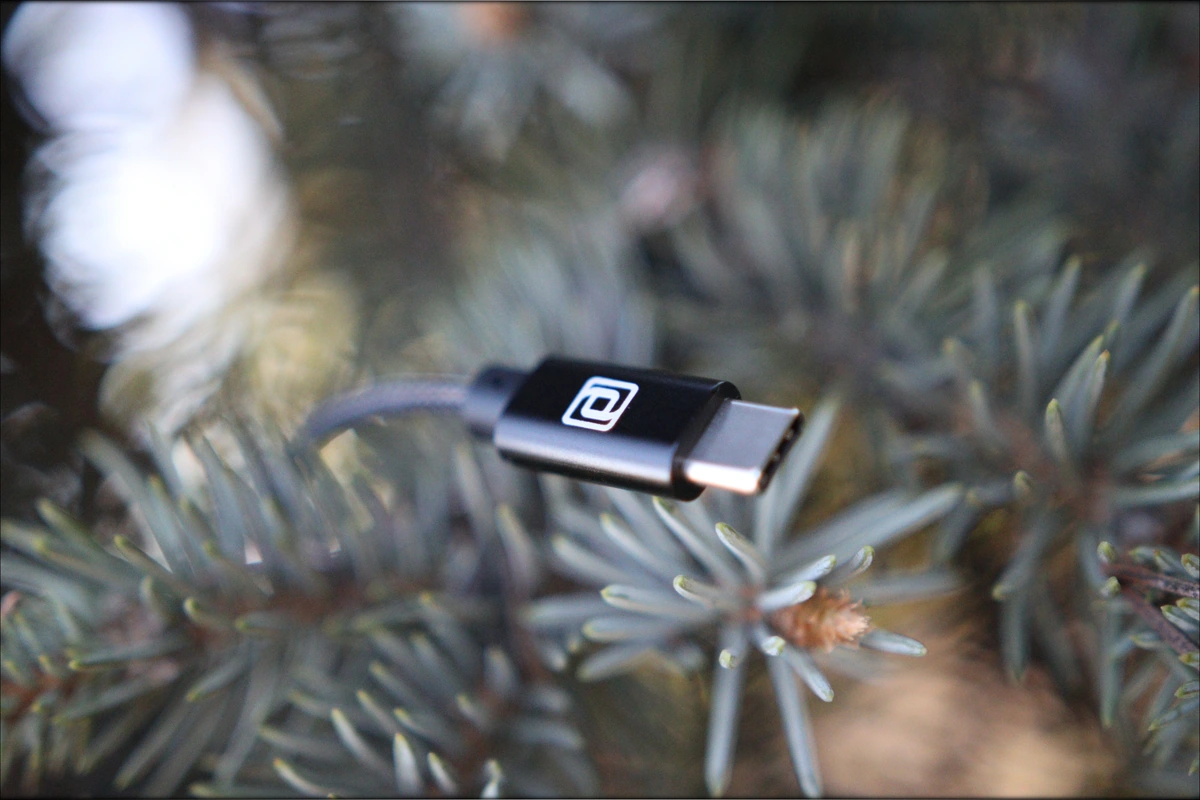 We have support for PCM signals only, with PCM support up to 384 kHz / 32 Bit, and while I like to push new technology like DSD and DXD, and MQA, I personally do not use them very much, since most of my music is not available in those exotic formats. In fact, almost my entire library is made of redbook flac files that I ripped myself, and most of those CDs aren't even available for purchase anymore, let alone in MQA or exotic formats. While you can set up Foobar2000 and other players to decode DSD and deliver it via PCM, for the vast majority of users Rhodium will be adequate, and for those who need MQA and DSD, there are alternatives for a higher price. 
Rhodium has a rather low power output, and with 31mW of power, it will drive mostly IEMs and portable headphones, plus the best sound can be found at average listening levels, rather than loud. The low 0.007% distortion, and high 113 dB of signal to noise ratio are excellent, for a unit that is so low. The power consumption of Rhodium is incredibly low, and it does not change the battery life of my smartphone in any way, with a 23mA constant power draw. It weights 4.4 grams, being one of the lightest DAC/AMP dongles I tested to date. 
Sound Quality 
The sonic performance of Rhodium is good, and it has a pleasant, warm signature, with some midrange forwardness, but good background nuance and detail, all within a flat frequency response. To take today's impressions about the Rhodium, I've been using exclusively IEMs, and those include Tin T3 Plus, Dunu Falcon Pro, IMR Audio Ozar, Campfire Mammoth, Earsonics Corsa and QoA Queen Of Audio Adonis.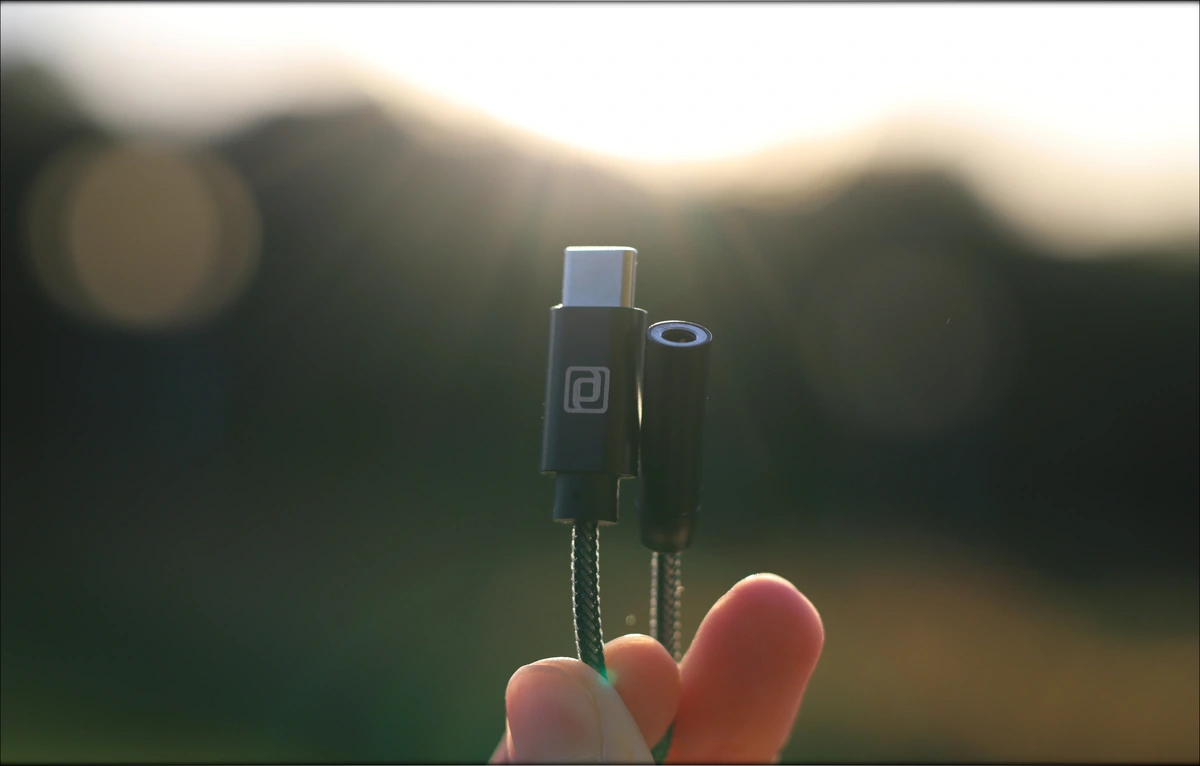 The bass of Rhodium has a flat presentation with lesser impact, and this is one of the places where you notice the lower power it delivers, but the bass has good nuance and definition. The bass has good warmth in the upper bass, and you can totally listen to EDM, Pop and Electronic with Rhodium, but the best performance is with Jazz, Country and Acoustic music, where the overall warmth and pleasing tonality creates a really relaxing listening experience. The overall speed of the bass is slow, which means long note decay and slower impact. 
The midrange continues this fashion, and it is presented smoothly, clean, and with good timbre and pitch. The midrange is slightly forward, with a good amount of detail, and Rhodium is surprisingly wide for the signature and size it has, having a good depth and width, presenting music in a very 3D style. Despite the rather low power it has, the dynamics are great, and Rhodium provides a good depth and distance between you and the singers from your favorite songs. I would call the midrange organic in nature, and it is a breath of fresh air, compared to brighter and more peppy DACs / dongles like Beam 2 from Audirect. 
The treble of Rhodium rolls gently, and has a lower presence, leading to a smooth and relaxing top end, with a good amount of clarity and air. The sound is well controlled even at high volumes, and it can push some high decibels into the IEMs I used for testing it, plus it has low background noise and hissing. Rhodium pairs well with brighter IEMs, and with IEMS that are easy to drive, like Tin T5, or FiiO FH5S, and even dd hifi Janus, as it stays controlled and relaxing with those. 
Value and Conclusion
For the 49 USD price point, Rhodium is an excellent dongle / dac / amp purchase and it provides a natural, refined and relaxing sound, with enough power for IEMS and portables. It has one of the lowest power draws of all dac/amps, and it will be the perfect partner for long trips, especially if you don't have access to power, and want to enjoy your music for long hours. If your smartphone does not have a 3.5mm single ended jack, then Rhodium will be the perfect partner, and if it does, Rhodium will sound smoother, warmer and more relaxed than your smartphone, so it will still be an improvement, especially if you're using bright and shouty Chifi IEMS. 
At the end of today's review, Periodic Audio Rhodium is one of the most relaxed, smoothest and most organic sounding dongle DAC/AMPs, and it most certainly is one of the most energy efficient ones, and a fully recommended purchase if you're looking for a pleasing and warm sound. 
Product Link
You can grab one from www.amazon.com here: https://amzn.to/3IoHn2Y
If you're in the UK, you can grab one from www.amazon.co.uk here: https://amzn.to/3HkJG5A
And if you're from Europe, you can grab one from www.amazon.de here: https://amzn.to/33MYLPD
Specifications
Frequency Response – 2 Hz to 192 kHz, +0/-3 dB

Dynamic Range – 113 dB

SNR – 108 dB A wt.

THD – Less than 0.007%

Output Power – 31mW @ 32 Ohms

Current Consumption – 23mA @ 1mW output

Cable Length – 63mm

Weight – 4.4 grams

Operational Temperature – -20 to +50° C

Operational Humidity – 0-95% Relative Humidity

Overall Length – 117 mm

Max Width – 10.8 mm

Max Thickness – 6.9 mm
---
--- Please remember to stay safe, and always have fun while listening to music!---
 - If you have a dime to spare, please donate, and help us! It would make the day brighter for me and my wife- 
---
Full Playlist used for this review
We listened to more songs than those named in this playlist, but those are excellent for identifying a sonic signature.  I recommend trying most of the songs from this playlist, especially if you're searching for new music! The playlists are different for Spotify, Tidal and Youtube, and based on the songs I enjoy and are available on each!
https://www.youtube.com/playlist?list=PL_cjBXGmwSHSdGcwuc_bKbBDGHL4QvYBu
https://open.spotify.com/playlist/5J3oloz8Riy9LxEGenOjQ0?si=979ba4f082414be7
https://tidal.com/browse/playlist/330fd544-8e5b-4839-bd35-676b2edbb3d5
--- Contact Us ---





---