KBEar Robin IEMs – 5 Drivers, Bass Sub Focus 
Today's review will focus on KBEar Robin, an IEM with 5 drivers, 1 dynamic and 4 balanced armatures, and with a price tag of 55 USD, sold and fulfilled directly by the company. Given the entry-level price, I will focus on the IEMs and the sound, along with how it actually feels like using them.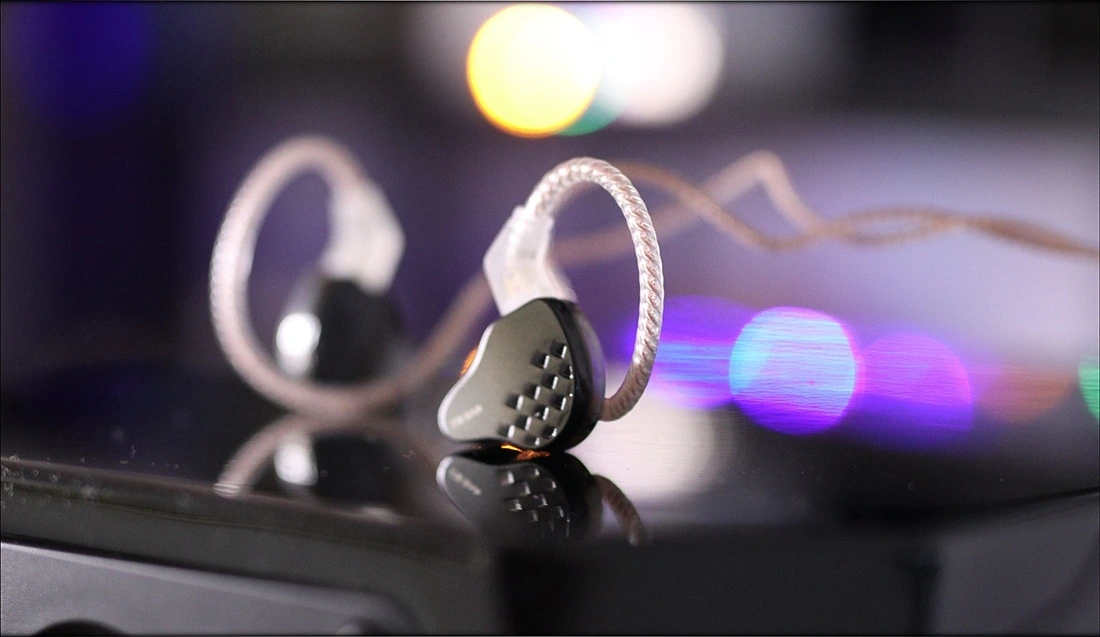 Introduction
KBEar is a well-known company from China, with many successful Chifi releases to date, and with good support for their products. Since their products are mainly sold on AliExpress, if you're looking for the quickest support, purchasing their products from Amazon, HIFI Go, Linsoul and shops that support their products can result in a quicker solution to your problems, but KBEar does their best to also support their products. Generally speaking, it is the shipping to China in case of problems that's the problem with entry-level products. 
It should be noted that I have absolutely no affiliation with KBEar, I am not receiving any incentive for this review or to sweeten things out. I'd like to thank KBEar for providing the sample for this review. Every opinion expressed is mine and I stand by it. The purpose of this review is to help those interested in KBEar Robin find their next music companion. 
Product Link
You can grab one from www.amazon.com here: https://amzn.to/3kFbr0a
If you're in the UK, you can grab one from www.amazon.co.uk here: https://amzn.to/30xhg8Y
And if you're from Europe, you can grab one from www.amazon.de here: https://amzn.to/3cgED9q
Packaging
First things first, let's get the packaging out of the way: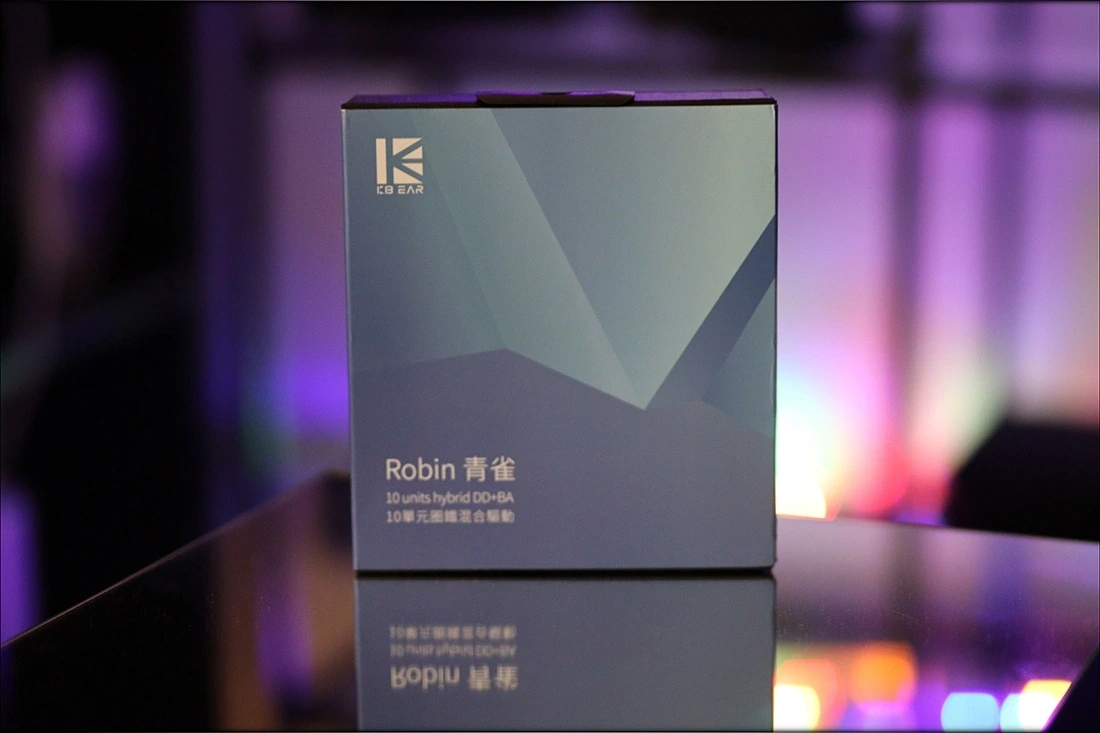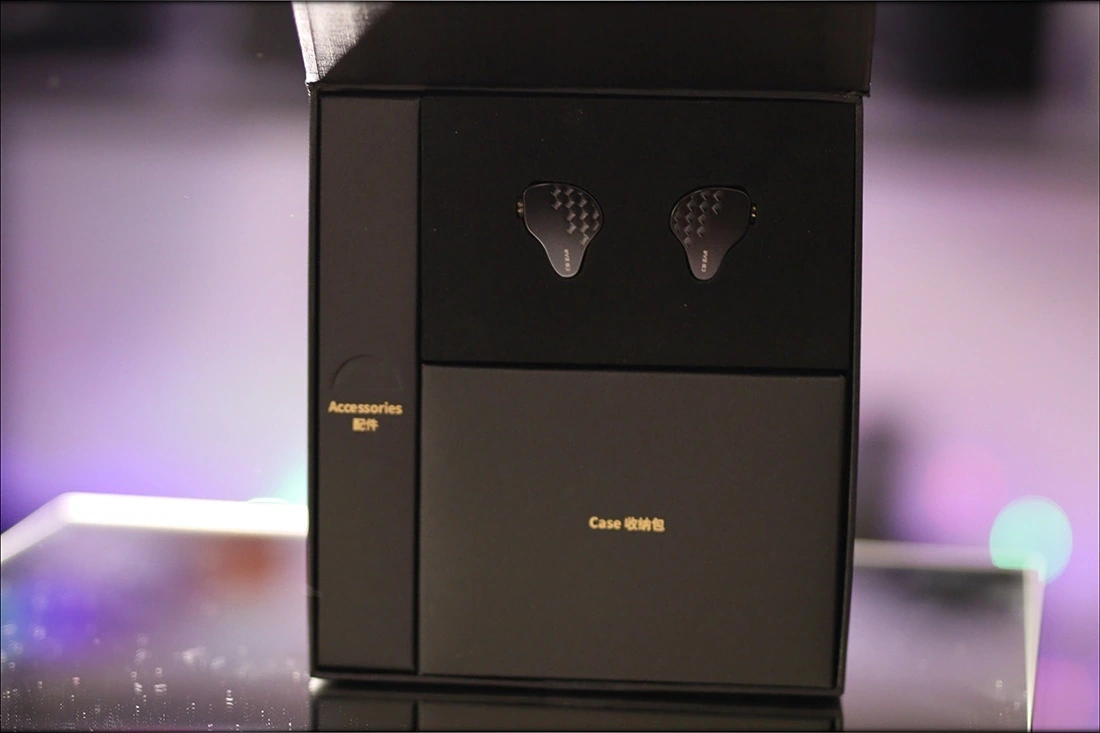 The package of KBEar Robin includes the IEMs, a carrying case, two bags of tips, one set of tips installed, and the cable. The carrying case is a really nice addition for a 55 USD IEM and most IEMs, even up to 100 USD can come without a carry case included, so KBEar Robin scores some extra points there. 
Build Quality/Aesthetics/Fit/Comfort
The body of KBEar Robin is made of plastic, and they have a Zinc Alloy Electroplated face, which basically means that the blue or black/gray (the ones I have) are made with Zinc. The cable is detachable and based on the Recessed 2-Pin connector, a connector I don't particularly like, as it is more rare than the classic 2-Pin, but it is often used with Chifi products. The cable itself boasts nice OFC, 4N design, but it is quite tangle prone, and the ear hooks are on the tight side, coiling closely on the body of the IEMS.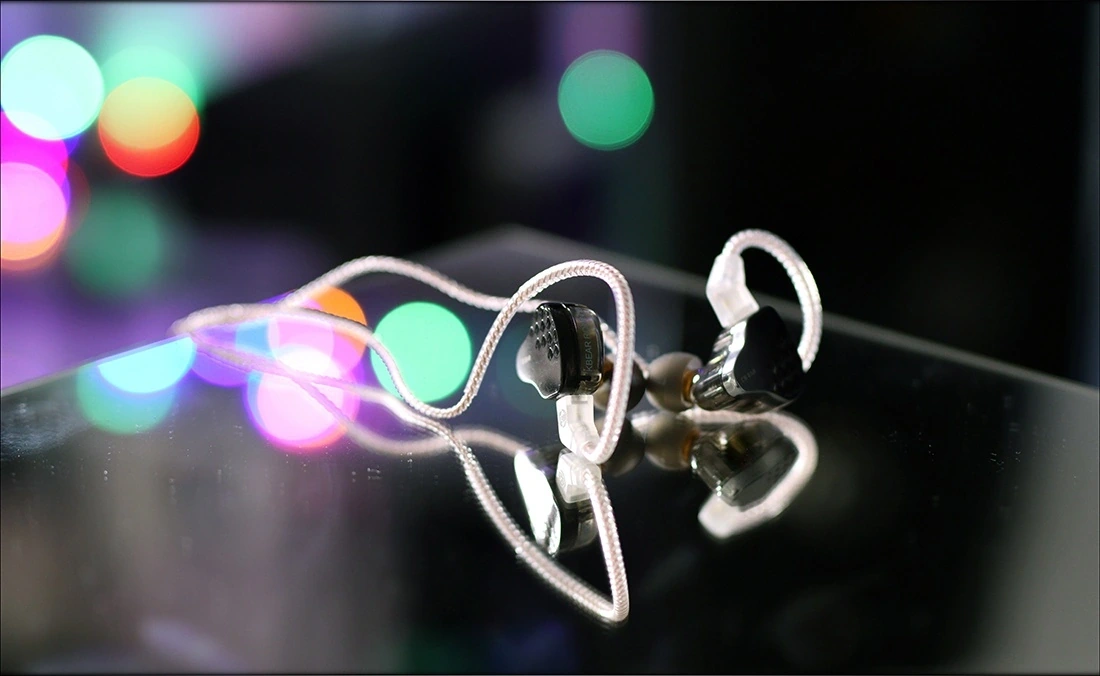 Happily, those ear hooks are made of silicone, and are soft, so they won't cause pain after long hours of wearing the KBEar Robin. There are versions with a remote / microphone available. The shells are on the large side, and look / feel the same as many other Chifi IEMs, including most KZ models. The inner part is rounded, ergonomic, with a vent to avoid driver flex, since there is one dynamic driver.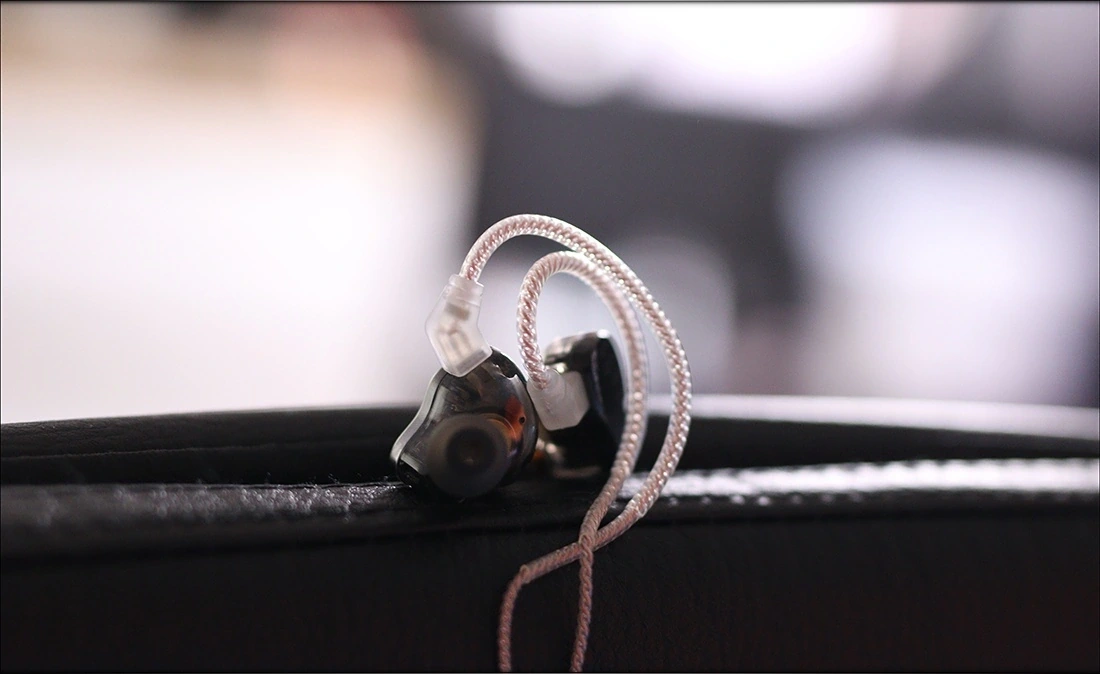 There's a good amount of passive noise isolation, up to 15-20 dB, and KBEar Robin does not leak a lot. They are also rather easy to drive, so any portable source like Shanling UA2, FiiO BTR5 2021, Palab M1 Mini, Earstudio ES100 MKii, and Shanling M3X can drive the Robin well. Robin is not particularly sensitive to hiss, but they do have a low impedance of just 18 Ohms. The sensitivity is high at 110 dB. All in all, they're pleasing to wear and use, with good comfort, as long as your ears aren't very small. 
Sound Quality
The overall signature of KBEar Robin can be described as thick, with a certain amount of midbass bleed, a smooth, gently rolled off treble, and slightly recessed vocal presentation, but with a wider soundstage, and good sub-bass extension, strong and punchy sound. And with a good amount of impact.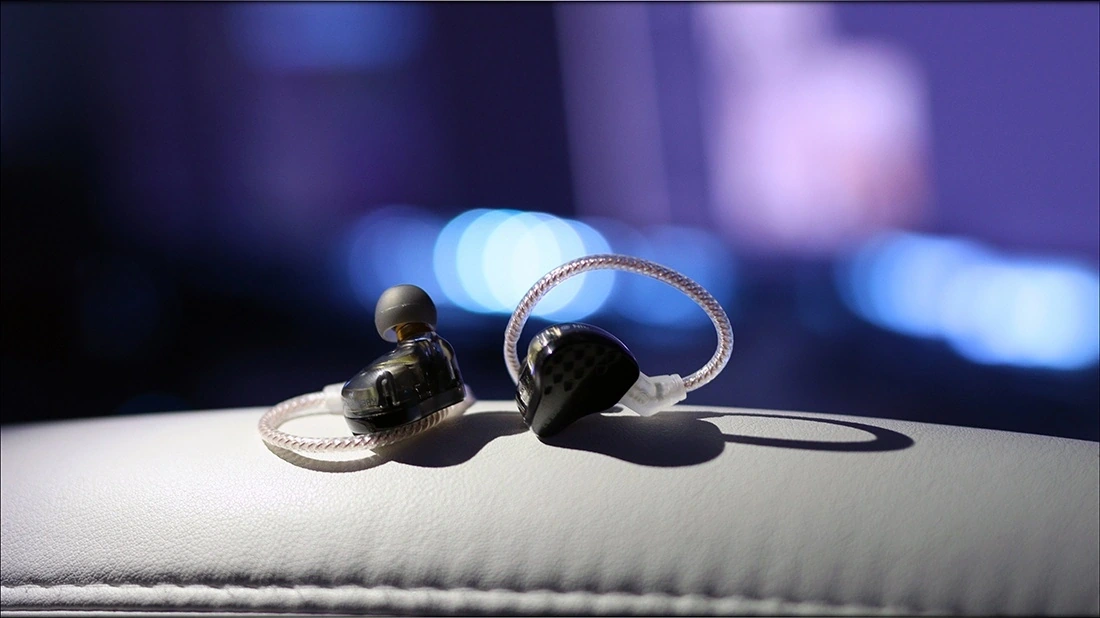 KBEar made sure we have enough sub-bass with Robin, and especially as they're designed for the entry-level market, they made sure to put in some extra bass, some extra thickness, but it colors the midrange in the process, with a thick sound, and some veil. All the negatives are less noticeable at higher volumes, and more noticeable if you listen quietly, as the midrange and treble gets louder with higher volumes, and the sound becomes more balanced. In fact, at high volumes, the sound is pleasing, with a strong and punchy sub-bass, to the point where it feels like I'm at a disco while listening to the Robin. 
The midrange of the Robin is clean, with good overall macro detail but not a lot of micro detail, regardless of the volume. I recommend higher listening volumes for the sound to be enjoyable, as Robin has a natural, sweet timbre for female voices, and a natural timbre for male voices. You never think that they have multiple drivers and the midrange is never dry, but the bass is clearly slower than the midrange, and this is where the bleed comes from, as the bass has a much slower decay than the midrange, which is natural in speed. The best experience can be had with House, Dubstep, Electro, and music that's generally not voice-centric. 
The treble of the Robin is clean, very soft and rolled-off gently, starting with 5kHz. This means that there's less presence of the upper midrange than of the main midrange, and even less treble. The midrange is rather wide though, and I never stopped to think that there's not enough mid in the sound. You can EQ the Robin, but the headroom is not very high. The whole presentation can be extremely enjoyable if listening really loud, and to electronic music with no, or with little voices. The whole sound is rather dynamic. Robin has very low overall distortion and is enjoyable with most music styles. 
Value and Conclusion
While it may sound like I didn't enjoy the robin, you can stay that thought, as I found them to be fairly enjoyable, and the whole sound is just right for the price, at about 55 USD, Robin making a very solid deal. Especially if you're one of those folks who's easily aggravated by Treble and harsh sounds, Robin provides exactly what you need, with a thick, satisfying and deep low-end, a clean midrange, and a smooth treble.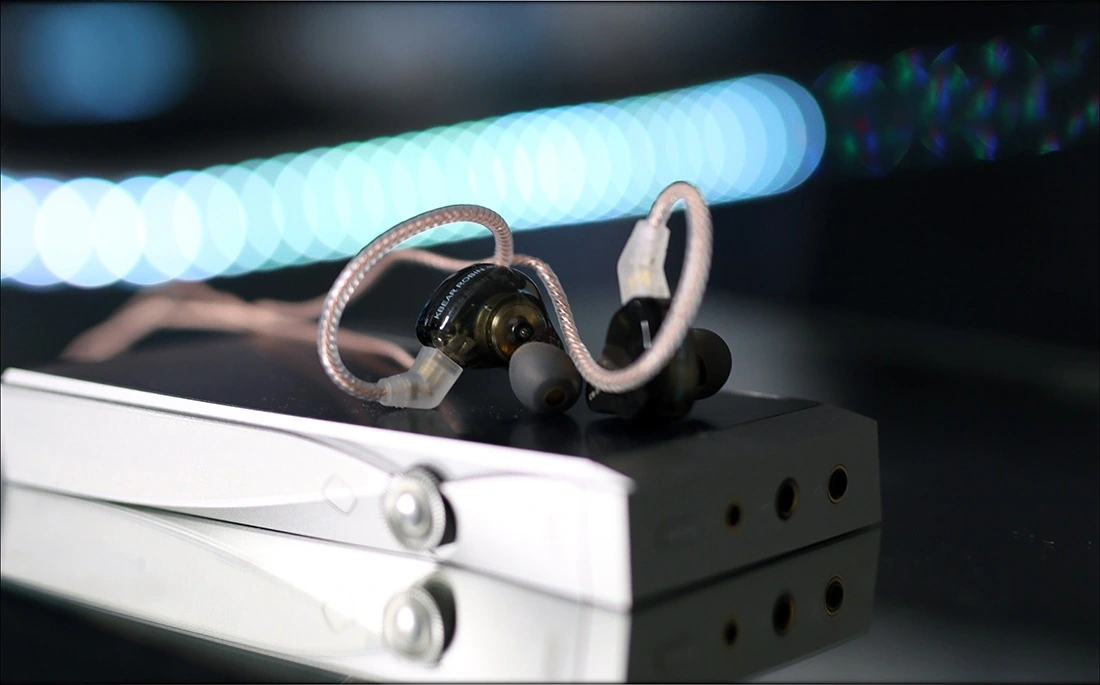 In fact, the comfort is great too, and Robin is really easy to recommend if your budget is limited to 55 USD. There's much more competition at higher prices, that can offer a better experience, for not much more money, but the overall performance of the Robin for the money asked is solid, and they're a good pair of IEMs. 
At the end of the day, if you're a fan of electronic music, if you enjoy a lot of sub-bass, a distortion-free sound, and if you're easily bothered by harsh and fatiguing treble, KBEar Robin should be just your cup of tea and a great companion. 
Product Link
You can grab one from www.amazon.com here: https://amzn.to/3kFbr0a
If you're in the UK, you can grab one from www.amazon.co.uk here: https://amzn.to/30xhg8Y
And if you're from Europe, you can grab one from www.amazon.de here: https://amzn.to/3cgED9q
---
---
--- Please remember to stay safe, and always have fun while listening to music!---
 - If you have a dime to spare, and donate, to help us with electricity and work expenses, it would make my day much brighter, as it would help me improve things around the website and increase the frequency of my posts - 
---
Full Playlist used for this review
We listened to more songs than those named in this playlist, but those are excellent for identifying a sonic signature.  PRaT, Texturization, Detail, Resolution, Dynamics, Impact, and overall tonality are all revealed by those songs. We recommend trying most of the songs from this playlist, especially if you're searching for new music!
https://www.youtube.com/playlist?list=PL_cjBXGmwSHSdGcwuc_bKbBDGHL4QvYBu
--- Contact Us ---






---
---