Tin T3 Plus IEMs – Chifi's Getting Hotter
Tin T3 Plus is a natural upgrade to Tin HIFI's Line of IEMs, and it now comes with an excellent aesthetic, but also the same pocket-friendly price point of 70 USD all of the TinHIFI's IEMs have been hovering around since they've been launched. It will be compared to SoundMagic ST80 (56 USD), KBEar Robin (55 USD), and Master & Dynamic ME05 IEMs (90 USD).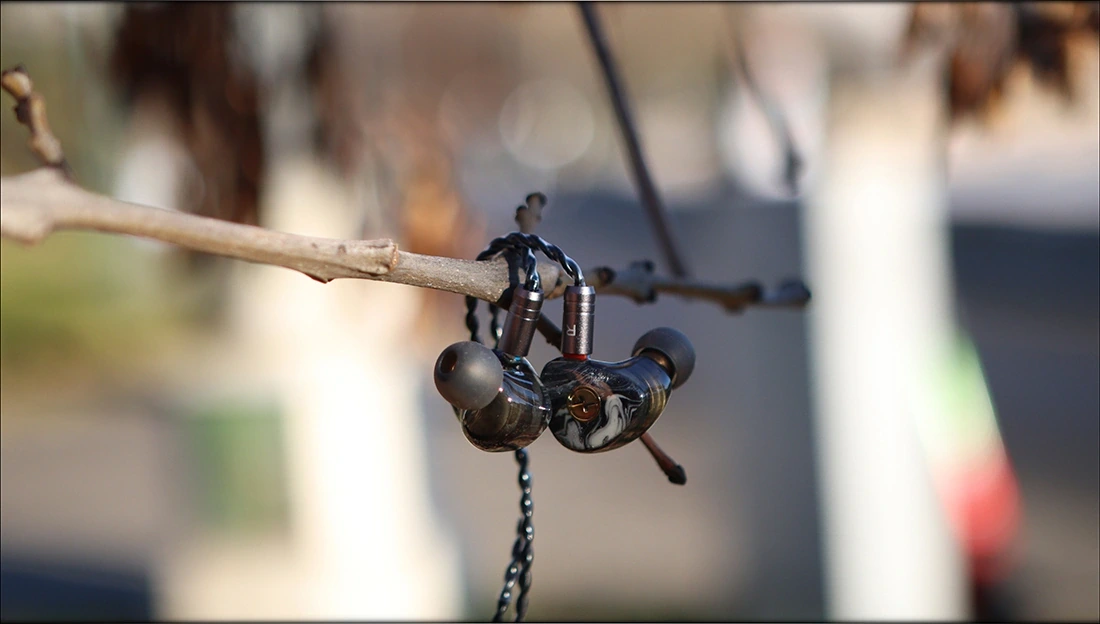 Introduction
Tin Hifi is a company from China that's usually carried and sold by third party shops, like Linsoul, the ones who provided the sample for today's review. Linsoul is the largest and most popular Chifi seller at this point, and they have basically everything you can think of, from very affordable Chifi IEMs with multiple drivers, all the way to refined flagships and headphones, even DAPs made by well-known companies. While you can find Tin T3 Plus on AliExpress from many shops, I do not really recommend purchasing them from shops you do not know as most AliExpress products do not come with a good warranty and you'll be alone to solve problems if any are to arise, while Linsoul as a shop provides good support and warranty. The best way to get a full and complete warranty from Linsoul is to use their Amazon shop, as you'll be covered by both of them, and Amazon makes it really easy to receive an exchange or get your money back in case something goes wrong. 
It should be noted that I have absolutely no affiliation with Tin Hifi or Linsoul, I am not receiving any incentive for this review or to sweeten things out. I'd like to thank Linsoul for providing the sample for this review. Every opinion expressed is mine and I stand by it. The purpose of this review is to help those interested in Tin T3 Plus find their next music companion. 
Product Link
You can grab one from www.amazon.com here: https://amzn.to/3HRyZrO
If you're in the UK, you can grab one from www.amazon.co.uk here: https://amzn.to/33gKjig
And if you're from Europe, you can grab one from www.amazon.de here: https://amzn.to/3Gc7oRK
Packaging
First things first, let's get the packaging out of the way:
 The package of TinHifi T3 Plus is really nice, and the company has been constantly moving away from reusing KZ packages for their products. We get the IEMS, their cable,  3 sizes of tips in 2 styles, and a carrying pouch. There's also a warranty card that's presented on the top of the package, which adds some style to the unboxing experience. 
Build Quality/Aesthetics/Fit/Comfort
While early TinHifi models were quite average in terms of comfort and design, T3 Plus looks like it will actually be quite ergonomic, and the faceplate can finally be called beautiful. Inside the IEM we have a 10mm crystal liquid polymer speaker, and they have a sensitivity of 105dB, paired with an impedance of 32 OHMs. This means that they won't be very sensitive to hiss, but may be harder to push at higher volumes. The rated power is 3mW, while max power is 5mW. 
We have a decent distortion figure of 1% at 1kHz 0.179V, along with a normal cable that has a 3.5mm plug, so you can use T3 Plus with virtually any source you can think about. The cable is fairly tangle prone, and it takes a few minutes to untangle it if you don't use the cable separator. The cable feels very similar to Tin T5's cable, and if there were to internal changes, they will be the same cables. The IEM connector is a popular 2-Pin connector, and T3 Plus comes with plastic, lightweight body, so there won't be any wearing fatigue due to weight.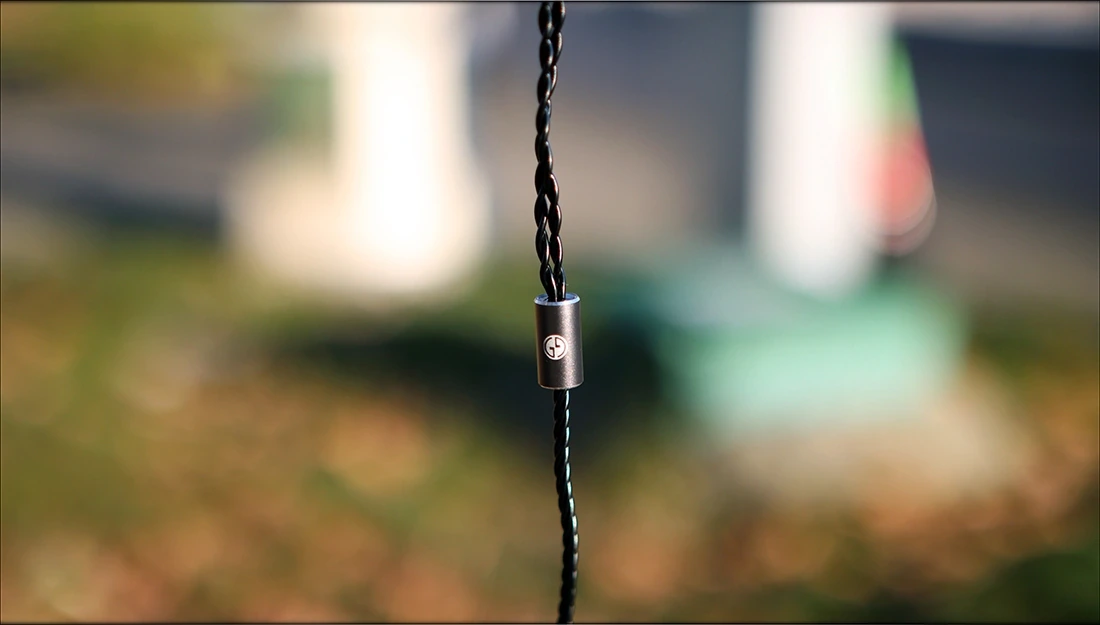 Actually wearing T3 Plus you can totally feel them in your ears, but they are not uncomfortable, and the shape is very smooth with no edges, so they feel very natural in my ears. The over-the-ear wearing style means that there will be absolutely no microphonic noise on the cable, and you will be able to walk, and even run while wearing them. They isolate quite well from the outside noise, with a 20 dB of passive noise isolation, and there's no drier flex despite the IEMs using a dynamic driver. 
I have been using a multitude of sources for driving T3 Plus, including Astell & Kern SP2000T, Astell & Kern SE180, iBasso DX300, iBasso DX240, iFi hip-dac2, Hiby FD1, and Shanling UA2 DAC/AMP. Generally speaking, I would not use a low power source or smartphone to drive T3 Plus, and my smartphone, Xiaomi Black Shark 4 is unable to drive them to a satisfactory volume even at maximum volume, reaching only average listening volumes even at the phone's max. 
Sound Quality
For such a comfortable IEM, I would be willing to wear T3 Plus solely due to their ergonomic shape, and great comfort, so if the sound is great, at this price point, Chifi market is going to be all up in rumbles due to Tin HIFI. This happened multiple times now, so I was surprised to hear that they went for an entirely different approach to sound from their previous IEMS. Tin T3 Plus sounds really smooth, clean, natural and full. The treble is not fatiguing or bright anymore, and even compared to some popular older Tin HiFi IEMs, the sound is incredibly pleasing to my ears, with a satisfying bass punch and a clean image. The overall tuning is natural to V-Shaped.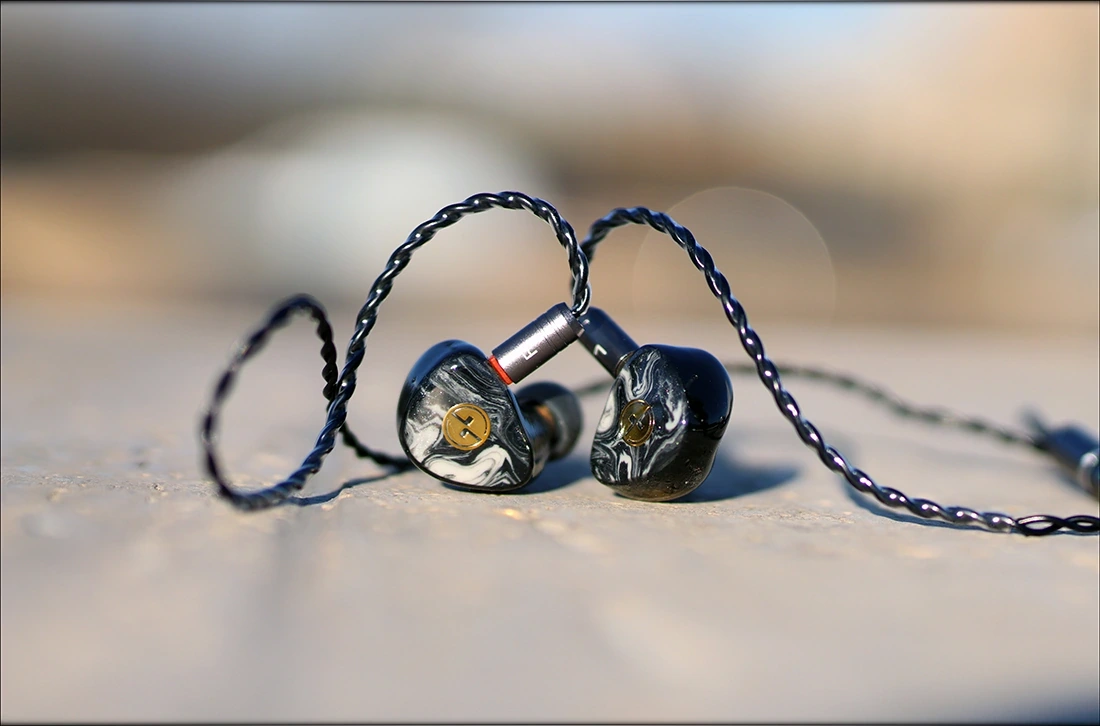 The bass is clean, deep, full and punchy. There's a good amount of rumble, and the bass is not focused on delivering only the tip of the bass, or only the mid bass, but rather a full and pleasing presentation. The overall bass note decay is natural to slow, so you get an analogue presentation on most instruments, plus on EDM and Rap, the bass is large and satisfying. The Bass extends as low as about 35Hz-40Hz, after which it tends to be lower in amount. The highest bass quantity and most focused energy is presented around the mid bass, between 70Hz and 120 Hz. This results in a really natural bass guitar presentation, but lower sub-bass quantities, and lower upper bass bleed than competitors with a ton of whole bass bloat. 
The midrange is really clean, but natural and smoothly textured. This is something new for Tin HIFI IEMS, which used to be bright, even for me, but they changed the approach to music heavily, and with the bass having some warmth passed over to the midrange, with some minor mid bass bleed, T3 Plus presents music musically, having a beautiful fluidity to both male and female voices. On all music styles, even rock and metal, the midrange keeps being smooth and pleasing to the ear with no hard edges and no odd peaks / dips. The overall detail is great too, plus T3 Plus has a wide image with a ton of depth. The image is both deep and wide, and T3 Plus has enough instrument separation for Utsu-P and J-Rock artists which are known to use low dynamic range for their music, most entry-level IEMs having problems on presenting their music cleanly. 
The treble of T3 Plus is also clean, has a good amount of sparkle, and has a resonance point of about 10kHz, which means that it doesn't have the metallic tinge and the hot and fatiguing presentation of earlier tinHIFI models. In fact, the treble of T3 Plus is really mature and pleasing, and creates a good contrast to the bass and the uplifted mid bass. 
Overall music coming out of T3 Plus will sound detailed, well separated, wide, and clean. The midrange will be slightly recessed with some light coloration in the upper bass that adds a bit of warmth and color to the whole sound. With a fluid presentation to all textures, and a natural to slow decay rate for all notes, T3 Plus can be said to sound refined and mature. Being fatigue-free, yet having some sparkle to its treble, and a slightly wet character, T3 Plus is bountiful and enjoyable for all music styles regardless whether you're a punkist, rapper, love to rave or looking to enjoy some Jazz on a budget. 
Comparisons 
Tin HIFI T3 Plus vs SoundMagic ST80 (70 USD vs 56 USD) – We have a really good package for ST80, and they end up being comfortable, but it always feels like a traditional ergonomic IEM like T3 Plus with a smooth body and design is simpler to use and better for long term usage. The overall sound has much more detail and clarity on T3 Plus, with better impact both down low and in the treble. 
Tin HIFI T3 Plus vs Master & Dynamic ME 05 IEMS (70 USD vs 90 USD) – We have the second comparison with ME05, an IEM with a ton of body and smooth, rolled off treble, so T3 Plus sounds more detailed, also brighter and more open. T3 Plus has far more detail, and even with bands like Dance Gavin Dance – One In A Million, you can notice very good separation between the forward guitar playing in the far left side of the sonic field, where ME05 presents everything more intimate and closer to the listener. The bass of T3 Plus is lower in quantity than that of ME05, which is closer to a basshead presentation, but it is cleaner and has a shifted focus to having the most energy around mid bass, 70-120 Hz. 
Tin HIFI T3 Plus vs KBEar Robin (70 USD vs 55 USD) – While the comfort is good on both, and build quality is comparable, the sound of Robin is much thicker, warmer, and has that Chifi tuning where the treble is either too much or not enough, Robin being rolled off in the highest. The overall detail level is lacking in macro details for Robin, and even at very loud volumes, they can be a bit boring, where T3 Plus are interesting and detailed, clean, detailed, and have a good bass to treble ratio for all music styles. Both IEMs have some upper bass bleed, but T3 Plus has a very minor amount, while Robin has quite a bit. Robin is fun if you're not looking for an entry to Chifi, but spending just a few dollars more on T3 Plus will result in a much more pleasing listen. 
Value and Conclusion
At the end of the day, for 70 USD, T3 Plus is a really enjoyable, comfortable and ergonomic IEM with a natural sound, so they are totally worth their price point. In fact, combined with the excellent delivery and support of Linsoul, T3 Plus will sell before it even reaches their shelves / deposit, and this IEM is what a budget audiophile's dream is made of. 
If you're looking for a really smooth, clean, musical, detailed and clean sounding IEM for a very fair price, then Tin HI FI's T3 Plus is one of the best options I can recommend right now, at their 70 USD price point. 
Product Link
You can grab one from www.amazon.com here: https://amzn.to/3HRyZrO
If you're in the UK, you can grab one from www.amazon.co.uk here: https://amzn.to/33gKjig
And if you're from Europe, you can grab one from www.amazon.de here: https://amzn.to/3Gc7oRK
---
---
--- Please remember to stay safe, and always have fun while listening to music!---
 - If you have a dime to spare, and donate, to help us with electricity and work expenses, it would make my day much brighter, as it would help me improve things around the website and increase the frequency of my posts - 
---
Full Playlist used for this review
We listened to more songs than those named in this playlist, but those are excellent for identifying a sonic signature.  PRaT, Texturization, Detail, Resolution, Dynamics, Impact, and overall tonality are all revealed by those songs. We recommend trying most of the songs from this playlist, especially if you're searching for new music!
https://www.youtube.com/playlist?list=PL_cjBXGmwSHSdGcwuc_bKbBDGHL4QvYBu
--- Contact Us ---






---
---