FiiO BTR5 2021 – MQA Freedom At The End 
The title says it all, and we're at the end of 2021, but the latest version of BTR5 has the 2021 monicker, support for MQA, and it is priced at 130 USD, which is a bit more than the 110 / 120 USD that the original costed at launch, but less than the original costs right now on Amazon, which is 170 USD. At any rate, we will treat the 2021 variant as a price increase, and it will be compared to ES100 MK2 (90 USD), BTR3K (60 USD), BTR5 (110 USD), and UTWS3 (80 USD).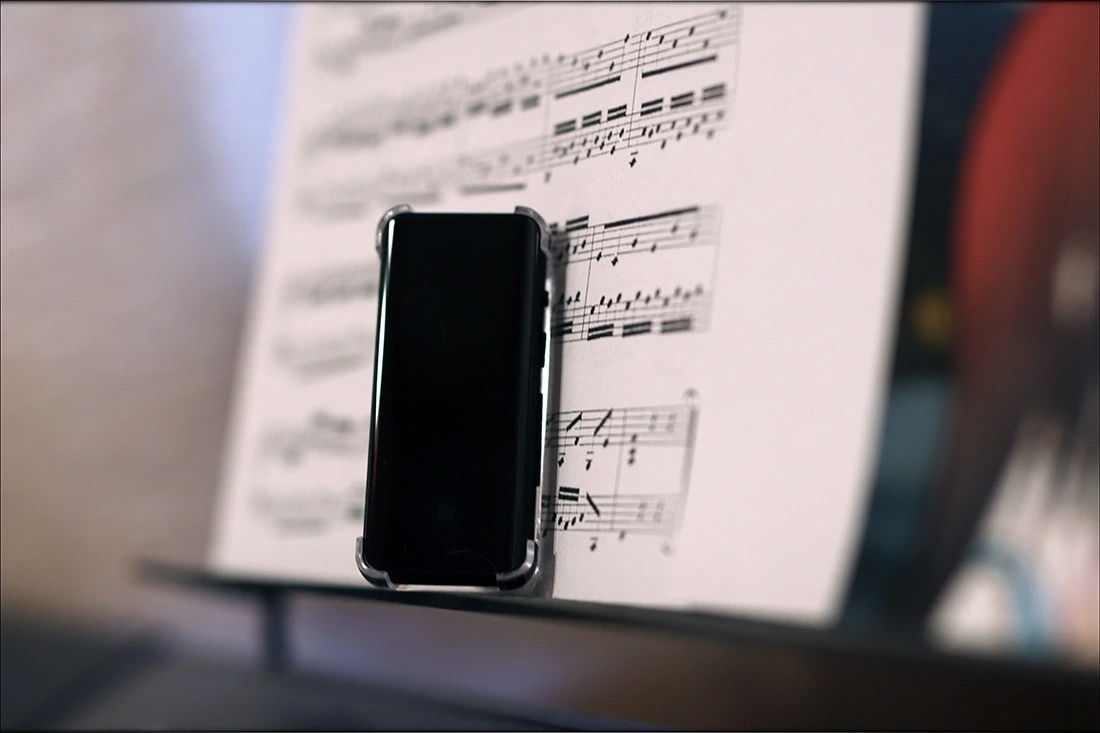 Introduction
FiiO is a complicated company at this point, with their product range being divergent, with really good entry-level products available for music lovers, but also some really expensive offers. It is generally best to purchase FiiO products from Amazon, local sellers and not directly from them, as it is known locals offer warranty instead of the company directly. FiiO has a history of offering great price / performance ratios for their products and generally they are the way everyone gets into music, including me, who started with their X5 music players ages ago.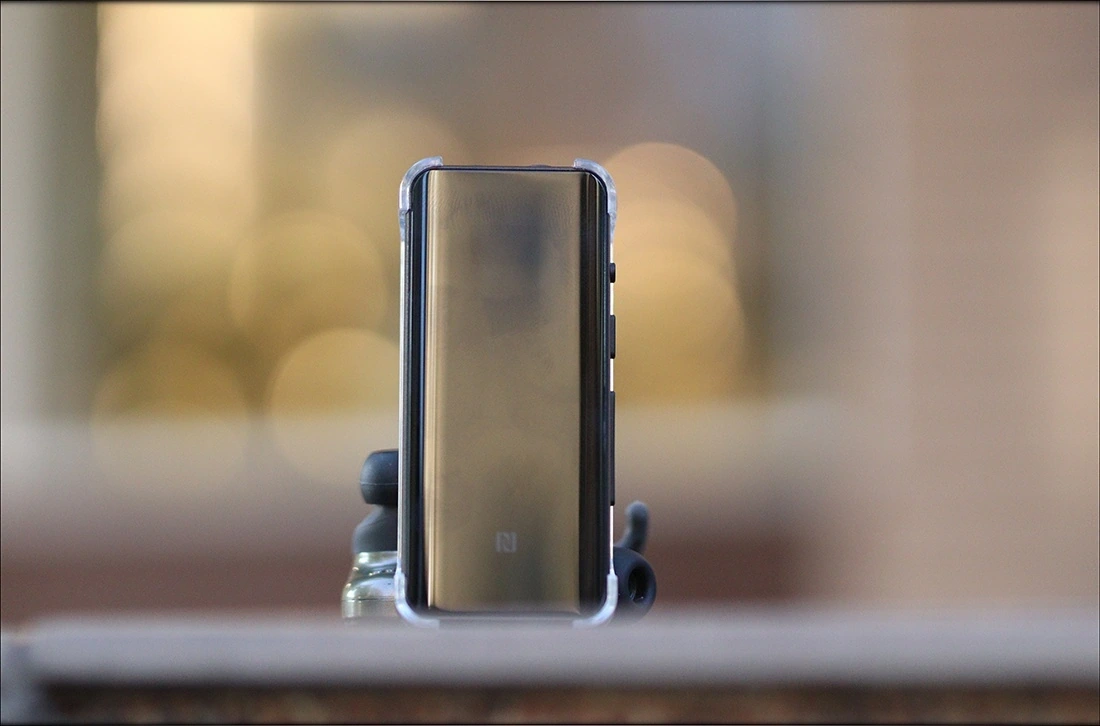 It should be noted that I have absolutely no affiliation with FiiO. I'd like to thank FiiO for providing the sample for this review. This review reflects my personal experience with FiiO BTR5 2021. Every opinion expressed is mine and I stand by it. The purpose of this review is to help those interested in FiiO BTR5 2021 find their next music companion. 
Product Link
You can grab one from www.amazon.com here: https://amzn.to/3lZyCDm
If you're in the UK, you can grab one from www.amazon.co.uk here: https://amzn.to/2Z5BTYO
And if you're from Europe, you can grab one from www.amazon.de here: https://amzn.to/3aVfYGw
Packaging
First things first, let's get the packaging out of the way: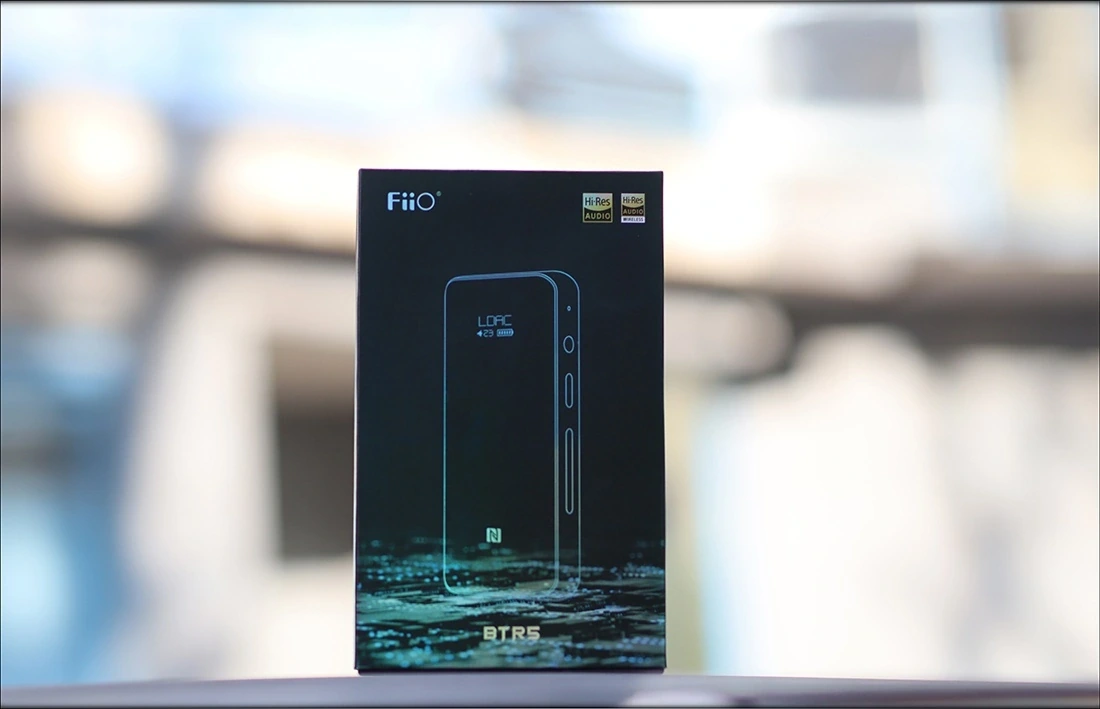 The package of BTR5 2021 is pretty much the same as that of the original BTR5, although the package design changed a bit. The thing that got me excited is that FiiO still includes that plastic case with a clip at the back, it really increases the usability of BTR5 by having a way of attaching it to your shirt ex-factory.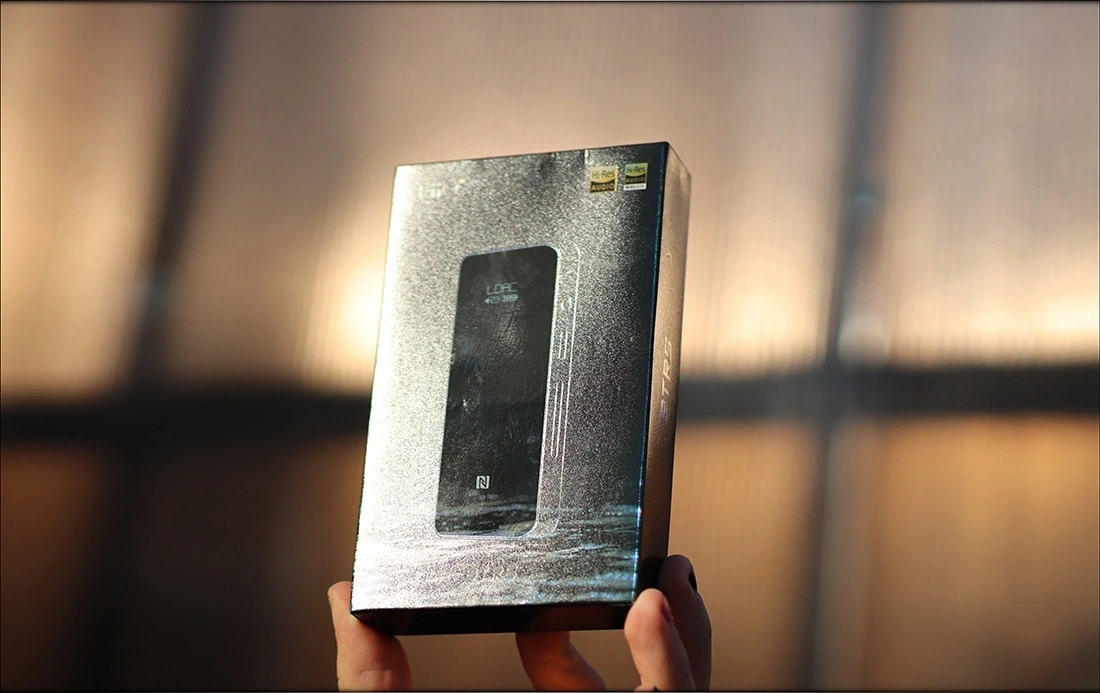 It is a Chad move from FiiO to include two short cables, one for USB-A for computers / laptops, and one Type-C for smartphones with BTR5 2021. No messy OTG setups, and it looks convenient too using BTR5 this way. 
Build Quality/Aesthetics/Functionality
The feature that's most highlighted on the new BTR5 2021 is that it supports MQA now, that's mainly for the wired connection. The DAC chip has been upgraded or rather side graded from the ES9218P to ES9219C, both BTR5 and BTR5 2021 having a dual DAC configuration.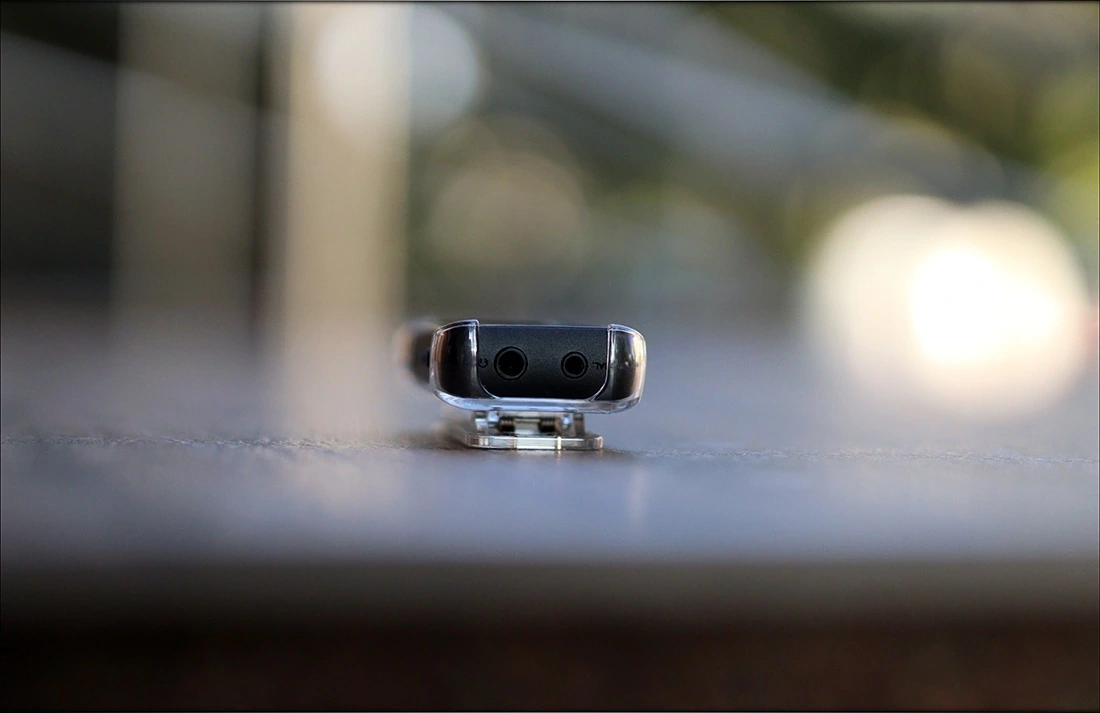 While hi-res wireless is advertised, you need to make sure that your smartphone allows LDAC and that you can manually set it to the highest rate to achieve this. At its absolute maximum, you can configure LDAC to reliably send and receive a 909kbps 16bit / 44100 signal, which is ideally equal to a Redbook flac file. I say ideally because most of the time there's some difference, and even with a perfect Bluetooth receiver there is some data loss sometimes, and I don't want to mislead and tell you to expect a stable 96kHz connection from Bluetooth LDAC. That's also achievable in theory, but none of my smartphones can achieve it. 
Speaking of Hi-Res, BTR5 has no trouble decoding DSD256 natively, and 384kHz signals via the cable connection. For the best experience and best performance you will need FiiO's drivers for BTR5 to work on Windows. We have the same Bluetooth chip as seen in BTR5, the CSR8675, and that's not going to be a bottleneck in any way, usually your smartphone sending the signal being the limit of how good BTR5 can sound. If you're using BTR5 2021 in Balanced mode, one of the DACs decodes the right and one decodes the left channel, while in single ended mode, one decodes both channels.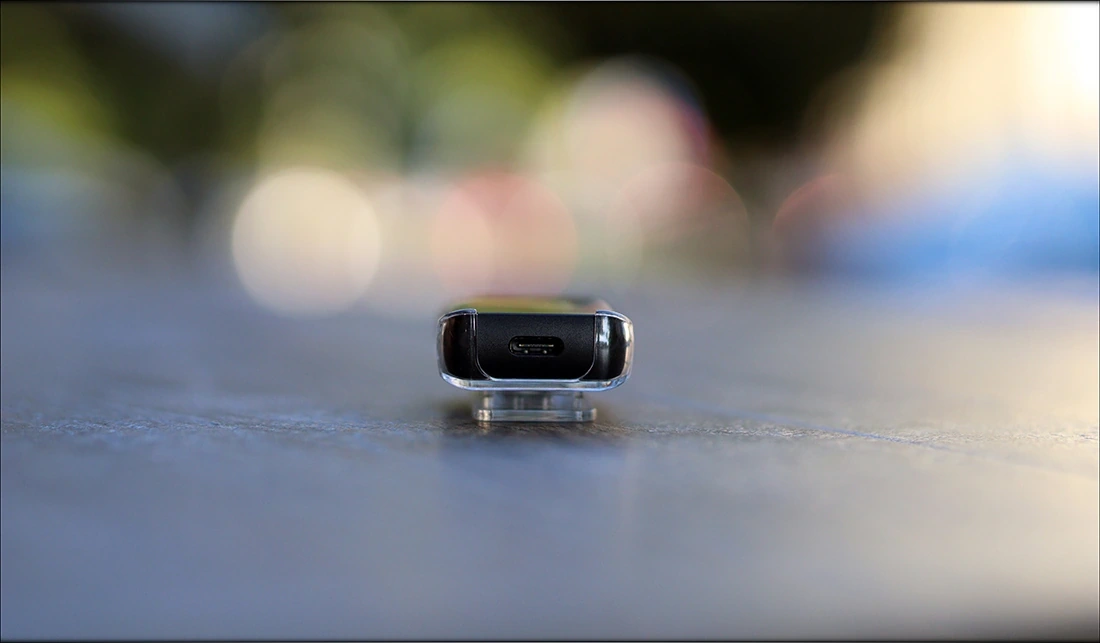 FiiO BTR5 2021 has a 550mAh battery, which is not very high, and it offers a medium life of about 6 hours used with normal usage, taking about 1 hour and a half to charge. FiiO measured 9 hours of battery life using AAC codecs and the 3.5mm single ended connection, but I expect most music lovers going for BTR5 to use LDAC, high volumes and the balanced output, so around 6-7 hours should be more realistic. 
We have a high quality microphone inside BTR5, and if you're using it with IEMs that have a microphone, it can even use the microphones inside the IEM, if it is on 3.5mm and CTIA compatible. I would recommend BTR5 2021 for taking serious phone calls, work stuff, and talking with your loved ones. The quality is easily good enough. Volume adjustment is independent between BTR5 2021 and your smartphone, so you can fine tune the volume quite a bit.
We have multiple buttons on BTR5 2021, including a volume rocker, a play/pause/answer call button, on/off button, and an NFC touch button. It also comes with a mini display, and physically you could tell me that it is the same thing as the original BTR5 and I wouldn't be able to tell you otherwise. Overall, BTR5 2021 is more of an update than upgrade, and it adds support for MQA, and upgrades the DAC chip, but doesn't change the idea of the device nor bring any huge upgrades compared to the original. 
Sound Quality
FiiO BTR5 2021 is generally neutral-natural with a good amount of detail and clarity. It manages to deliver a fairly nice blow / punch with Campfire Ara, and it has a low enough hissing so that you can't really hear background noise with IEMs like Campfire Atlas. The signature can generally be described as fairly detailed, clean, and wide. Listening through LDAC, with forced 909kbps Optimised for Audio Quality, 16 Bit / 44100 kHz, I can actually say that it sounds as detailed over Bluetooth as it does over the USB DAC Function. I noticed that BTR5 2021 does not like the LDAC algorithm being set to Hi-Res (96kHz / 32 Bit), and it sounds best if you forcefully go to Developer settings and set the data rate for 909kbps, and set the bitrate to 16bit / sample, and sample rate to 44.1kHz.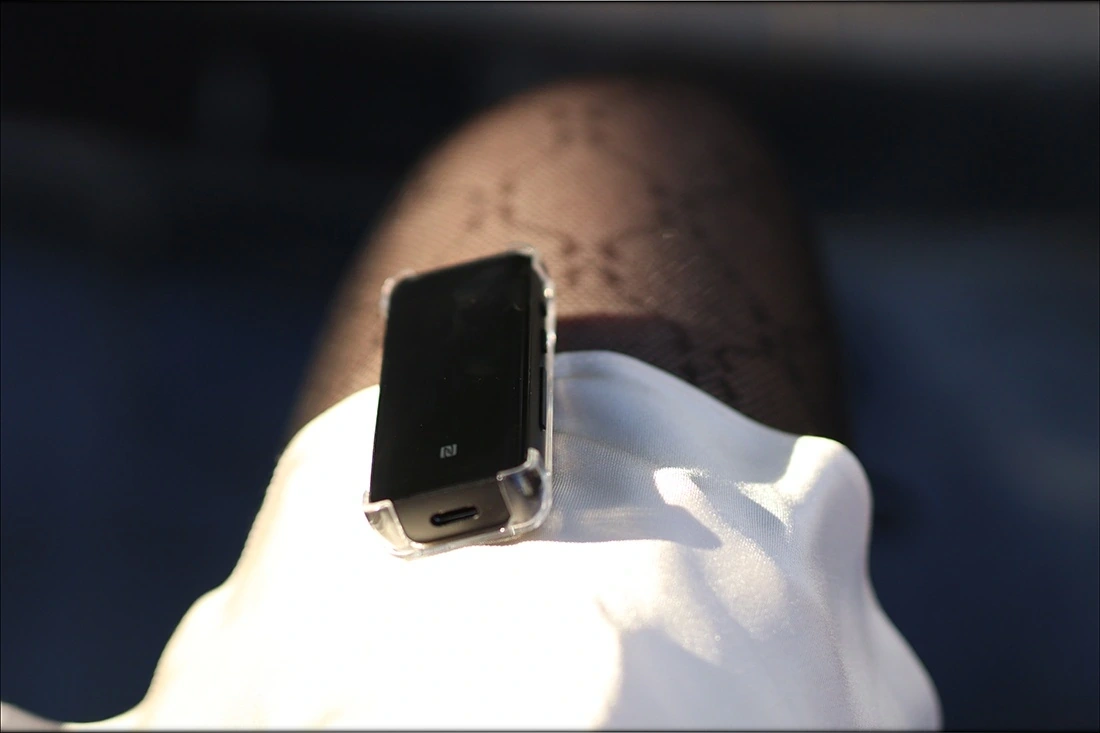 This actually makes sense, since a true Hi-Res signal composed of 96kHz and 32 Bits per sample would exceed the full bandwidth allowed by LDAC of 909kbps, and then you have Hi-Res being sent, compressed, and decoded by BTR5. With a redbook file, and if sending 16 bit / 44.1kHz redbook flac files, there's no compression going on, so you can hear the full potential of the connection with least tampering done by bluetooth codecs. I recommend not using BTR5 while charging, because setting it to charge, and if the phone can't provide enough power, it seems to distort the sound slightly.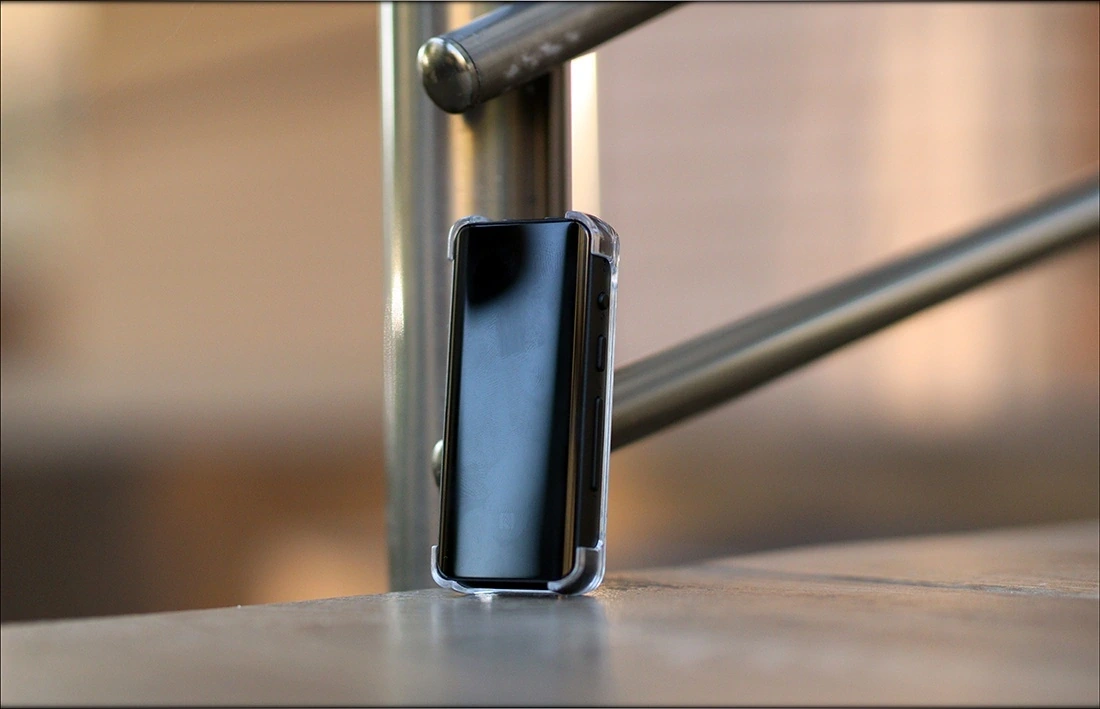 All in all, I wanted to note that even with complex, chaotic metal songs like "Dance Gavin Dance – And I Told Them I Invented Times New Roman", or "Alesana – Annabel", I was not able to tell apart the LDAC connection from the USB DAC one as far as details go, everything seems to be as good, and LDAC at this moment is as good as using a wired connection. The connection of BTR5 2021 is also stable in this situation up to about 6-8 meters and with BTR5 being in a different pocket, or in a backpack, using my Black Shark 4 smartphone. I'm happy with the overall results.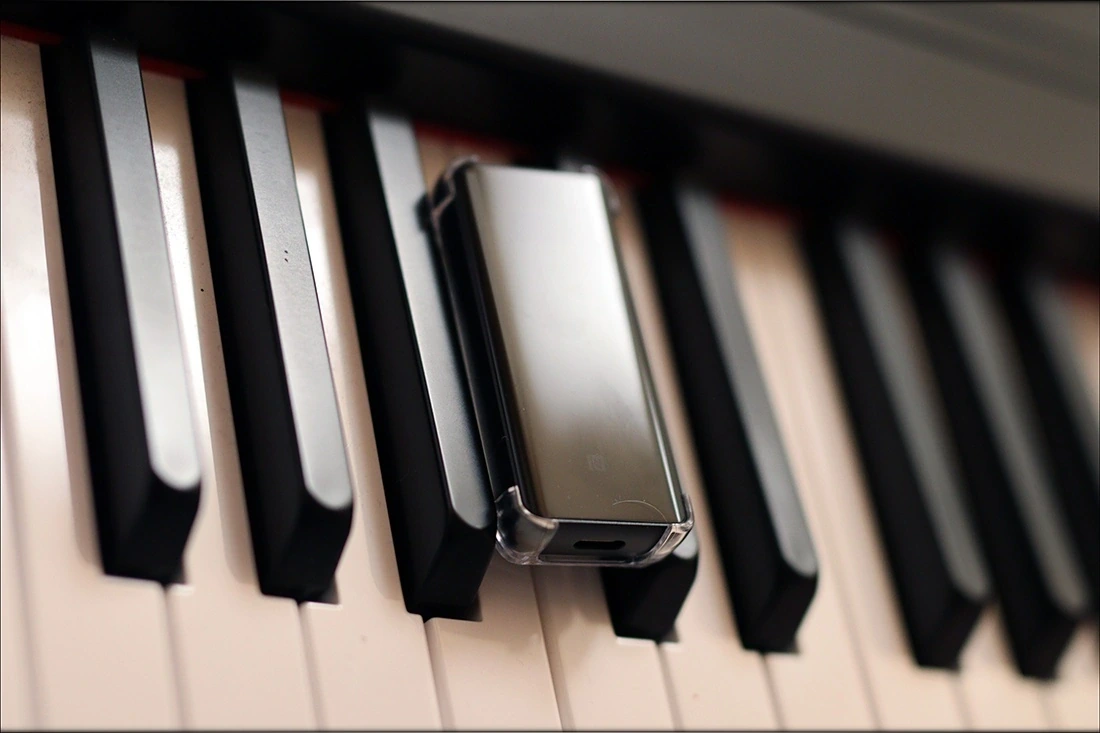 The Bass of BTR5 2021 is clean, neutral in quantity and natural in speed. BTR5 has some EQ, but it does not work over LDAC, and using it over aptX, even if it is aptX HD, you can hear the signal degradation due to Bluetooth being used. This being said, BTR5 2021 has good headroom, and I like using their EQ, you even have a user preset you can tinker with and you can get BTR5 to be more bass-heavy, although since it does not lower the volume when engaging EQ, you can potentially induce some terrible distortions if you increase a slider, so it is ideal to lower all the sliders you don't want increased rather than increasing what you want bumped. I recommend always using FiiO's app for tinkering with BTR5, instead of using its own interface.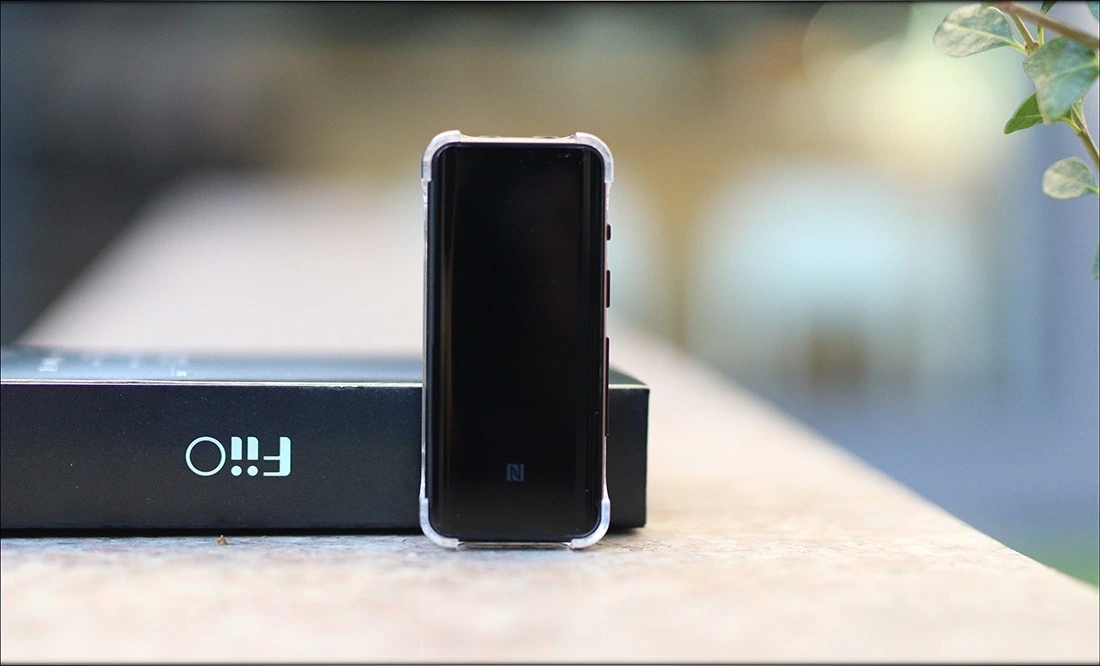 The midrange of BTR5 is clean, crisp and detailed. The detail is much better than I would have expected from a ~130 USD device. The soundstage is wider than it is deep, but has fair dynamics for this price point. Given the more neutral bass, BTR5 2021 has less depth than it has width, and the sound generally isn't very deep. There's no odd coloration in the midrange, and BTR5's Neutrality is quite nice. BTR5 has the tendency to sound slightly wet and splashy, so it is easy to get a good sound out of it if you're looking for a way to counter harshness in most Chifi. My rabbit agrees to BTR5 2021 too. 
I wouldn't recommend BTR5 for hard to drive headphones, although it has enough power. It has a clean, slightly splashy and wet treble that is always abundant but never offensive. This is the best kind of tuning you can wish for, and I am actually rooting for BTR5, it can power Campfire Ara rather well, and the treble extends all the way into the super-highs. With no roll off in the highs, BTR5 sounds like a flagship bluetooth receiver, and you actually do not hear the fact you're using a wireless connection so all happy thoughts here. 
Comparisons
For the main comparisons I picked mostly other bluetooth devices, although BTR5 2021 competes fairly well with USB DACs too. The main competitors I chose are ES100 MKII, UTWS3, and BTR3K. Of course, BTR5 the original needs to make an appearance and we should look into how FiiO made changes to the new DAC/AMP.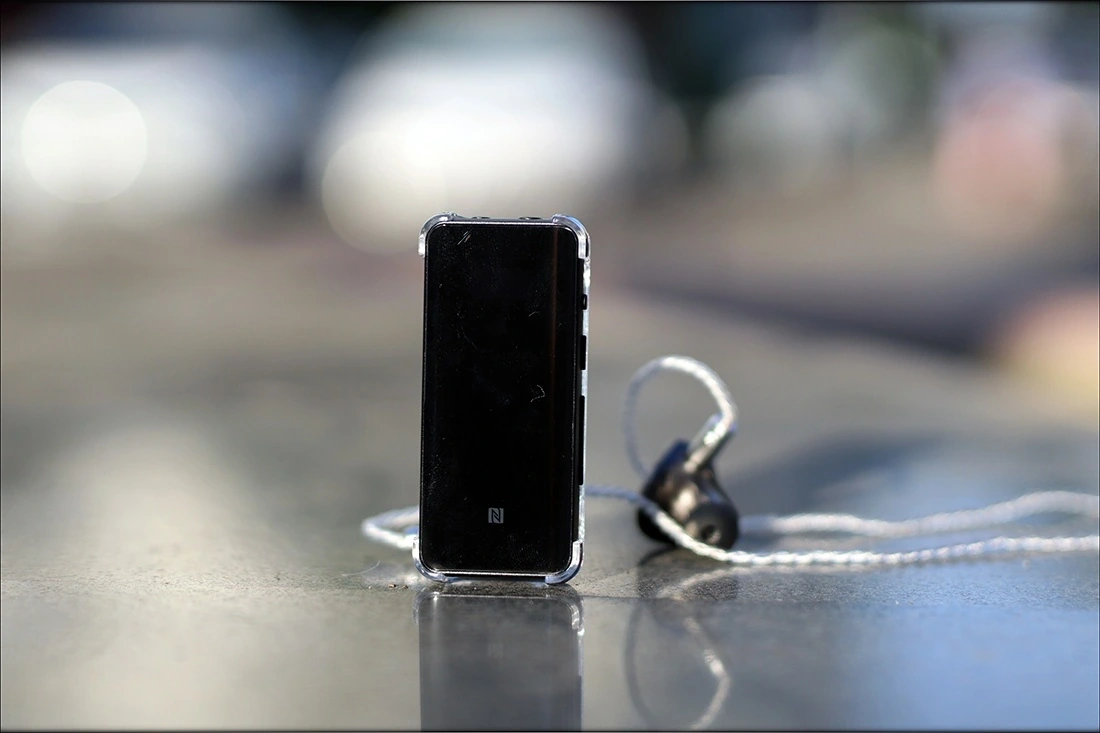 FiiO BTR5 2021 vs FiiO BTR3K (130 USD vs 60 USD) – We have more power, better control and support for MQA with the new BTR5 2021. It also has more clarity, and better overall versatility sonically, as it is not as colored and can be paired with IEMs regardless of their signature. BTR3K is more affordable, and if you have a bright sounding IEM, it should be perfect, but the driving power, quality and clarity of BTR5 2021 should be better and easier to recommend investing in if you want to future proof your purchase. 
FiiO BTR5 2021 vs FiiO BTR5 (130 USD vs 110 USD) – The new BTR5 mainly adds a very slightly better sonic quality, MQA support and slightly better overall bluetooth stability. It is generally worth upgrading if you want to future proof your purchase, but most components are the same as the original. MQA support is important and I would go for it, especially if you want to experiment. My thinking here is that if you already had the original for a while, the battery life may start to degrade already (it happens after ~300 charges), so refreshing to the new one should make your experience a bit more fun, and you can install the old one in your car as an audio source as a bonus. 
FiiO BTR5 2021 vs ES100 MKII (130 USD vs 80 USD) – The new BTR5 2021 has a much more sleek and elegant design. The plasticky ES100 MK II feels a bit old school and poorly built in comparison to the metallic + glass BTR5 2021. I feel sorry to say this, but when it comes to the sonics, the two go toe to toe, and ES100 MK II is a bit more punchy and dynamic, while BTR5 2021 has a slightly more detail and control, sounding more refined. The power delivery feels a bit higher on ES100 MK II, while BTR5 seems to have a lower noise floor and inherently better sonics with IEMs. Only BTR5 2021 supports MQA at this moment. 
FiiO BTR5 2021 vs FiiO UTWS3 (130 USD vs 90 USD) – It makes sense to consider either of those, I mean, you're most likely to be using BTR5 for driving IEMS anyways, so why not go for UTWS3 from the start. The whole ergonomic part is better with UTWS3, they are simply a more elegant solution, and they have LDAC support too. UTWS3 does not support MQA, and BTR5 2021 does, and UTWS3 is exceptional for most IEMS, but you'd be locked to using only IEMs with MMCX or with 2-Pin. BTR5 works with both since you'd be using their cable. BTR5 has a more natural, less colored sound, with more dynamics and more punch, also better driving power that can give higher loudness to all IEMS. 
Value and Conclusion
It is safe to say that BTR5 2021 has good value, exceptional even. It is one of those portable DAC/AMPs that also has a battery inside, comes with an ergonomic design, and made some improvements over the original, including MQA support. It still has great power delivery, and the sound seems to have improved a bit, so the new BTR5 2021 will dethrone the original and replace it in Audiophile-Heaven's Hall Of Fame.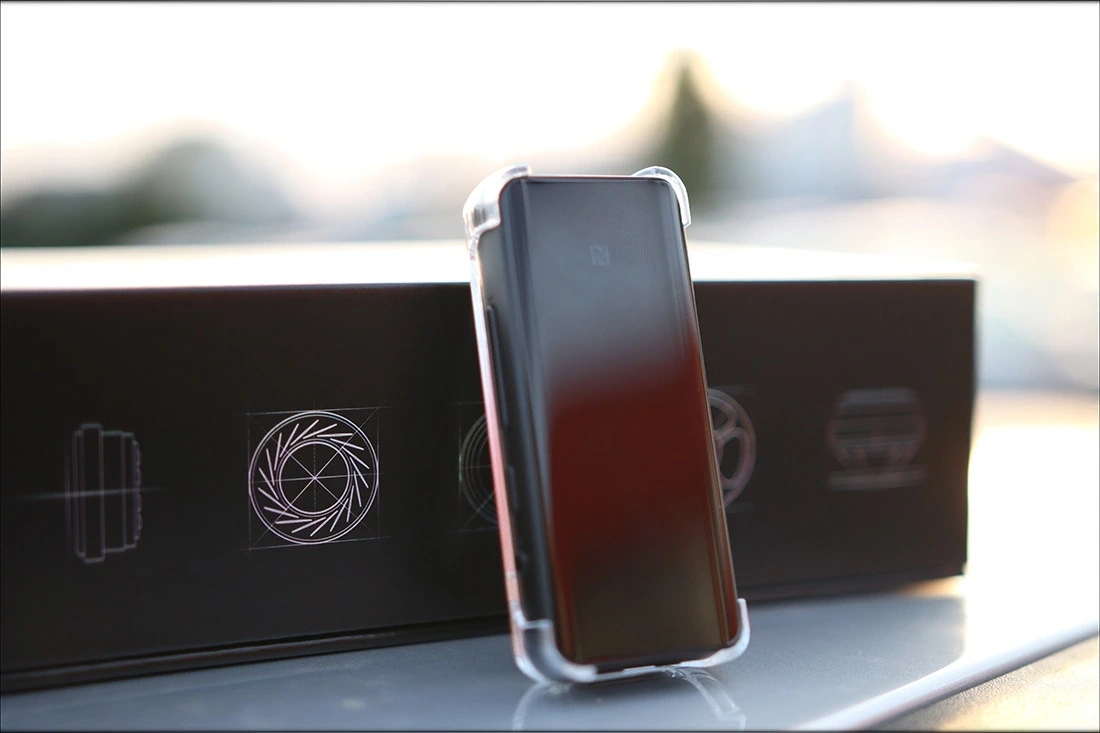 At the end of today's review, if you're looking for a high quality Bluetooth DAC/AMP/Receiver with excellent ergonomics, MQA Support, good bluetooth range, and fair battery life, FiiO BTR5 2021 is the one I can recommend the most. If you're going to ask me whether you should upgrade from the original BTR5, I would say yes, as long as you're not losing too much money, because the new one comes with MQA, slightly better DAC chip, and you'll be using a new battery. If you just got the original, it is ok, you don't have to worry, it is still amazing. 
Product Link
You can grab one from www.amazon.com here: https://amzn.to/3lZyCDm
If you're in the UK, you can grab one from www.amazon.co.uk here: https://amzn.to/2Z5BTYO
And if you're from Europe, you can grab one from www.amazon.de here: https://amzn.to/3aVfYGw
---
---
--- Please remember to stay safe, and always have fun while listening to music!---
 - If you have a dime to spare, and donate, to help us with electricity and work expenses, it would make my day much brighter, as it would help me improve things around the website and increase the frequency of my posts - 
---
Full Playlist used for this review
We listened to more songs than those named in this playlist, but those are excellent for identifying a sonic signature.  PRaT, Texturization, Detail, Resolution, Dynamics, Impact, and overall tonality are all revealed by those songs. We recommend trying most of the songs from this playlist, especially if you're searching for new music!
https://www.youtube.com/playlist?list=PL_cjBXGmwSHSdGcwuc_bKbBDGHL4QvYBu
--- Contact Us ---






---
---