Shanling UA1 Dongle DAC – Rhombus Sounds
We're having a look at Shanling UA1, a dongle USB DAC priced at 45 USD, making it one of the most affordable DAC/AMPs, so today's mini review will focus on the sound of UA1, as within this price point there are far too few competitors capable of the same feats as UA1.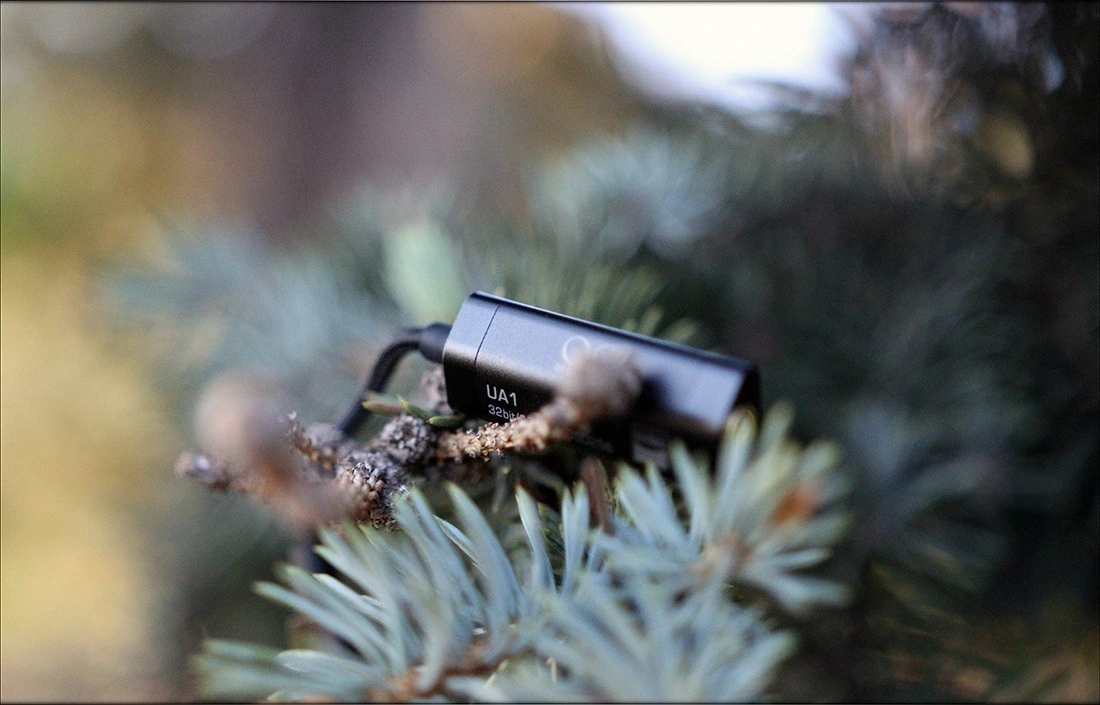 Introduction
Shanling is a large company from China, and while their experience with high-end desktop systems is undeniable, they want to offer some of that to us entry-level, budget product lovers. You can expect great service from them, but if you purchase their products from Amazon, and other websites that offer direct warranty, you're better covered, as for entry-level products, sometimes you'll end up thinking that it would have been cheaper to get a new product than ship a defective one back to China, where they are produced. 
It should be noted that I have absolutely no affiliation with Shanling. I'd like to thank Shanling for providing the sample for this review. This review reflects my personal experience with Shanling UA1. Every opinion expressed is mine and I stand by it. The purpose of this review is to help those interested in Shanling UA1 find their next music companion. 
Product Link
You can grab one from www.amazon.com here: https://amzn.to/3dfZGcC
If you're in the UK, you can grab one from www.amazon.co.uk here: https://amzn.to/3puZ2xH
And if you're from Europe, you can grab one from www.amazon.de here: https://amzn.to/3ooRNIk
Packaging
First things first, let's get the packaging out of the way:
The package for Ua1 is rather simple; it comes with the DAC/AMp and a Type-A to Type-C adapter too. 
Build Quality/Aesthetics/Functionality
We're having a look at one of those DAC/AMP units with a tail, where the Type-C cable is connected to the main DAC/AMP, so happy thoughts and feelings for all of us who want it to be tailed. The advantage of those, versus those like those made by ddHifi is that they place slightly less strain on the Type-C connector of your smartphone. The disadvantage is that the Type-C cable is generally the first thing to break, rendering the entire unit useless. If you abuse them, every type of Type-C DAC will eventually break though, so as long as you use them carefully all will survive equally well. 
Ua1 is a low power, low cost option from Shanling, and it features 80mW of power at 32 OHMs, being one of the highest power portable DAC/AMps you can get for such a low cost, but the Channel separation is about 77dB at 32 OHMs. We have a low output impedance of 0.5 OHMs, so Ua1 is well suited for usage with low impedance IEMs, and won't induce hissing or noise to them. The extremely low weighty of 8.3 grams makes Ua1 one of the smallest tail-style DAC/AMPs you can find out there. 
The thing with today's review is whether getting Ua1 will improve the quality of your listening experience compared to the default DAC/AMP that comes with your smartphone, or using your smartphone's Audio Jack. Since it uses an ESS ES9218P as a DAC, we can expect good things, this DAC being used in some pricey configurations too. We have support for hi-res, including 384kHz, and DSD256. The cable is shielded as well, so Ua1 is fit for more serious listeners on a budget too. 
Inline controls of IEMs and remotes do not work with Ua1, and it can get rather warm during usage, eating a bit more power from a smartphone than most DAC/AMPs. Even though I call it low power, the driving ability is better than most DAC/AMPs in this price range. 
Sound Quality
For the sound quality part of today's review, I have experimented with IEMs mostly, like Tin Audio T5, Campfire Holocene, Master & Dynamic ME05, Queen Of Audio Adonis, and even Moondrop Illumination. Generally, Ua1 is able to drive all of them very well, with minimal noise, and minimal trouble, and it works alright even for easier to handle headphones too, like Valco VMK20. The general signature can be described as wide, slightly forward in the mids, but with open highs, zero roll-off, and a slightly thinner, yet clean bass. 
The bass would be the least interesting part of Ua1's sound, as it is slightly lower in power and output than Ua2, and iBasso DC01. On songs like Panic! At The Disco – Don't Threaten Me With A Good Time, the bass guitars are not very present, but the voices are slightly forward, while the cymbals are airy and bright. The soundstage is wide, and the entire sound is generally clean and open. 
The midrange of Ua1 is clearly its central element, and while I can't call it bright, it has a thinner presentation thanks to its lower bass quantity. Instrument separation is fair. There's a slightly sweet resonance to all instruments, and even on songs like Gorillaz – Rhinestone Eyes, the voices are slightly pushed forward, while instruments are placed behind, and on a wider plane. 
The treble of UA1 is surprisingly not rolled off, which I enjoy, and it is able to render some cymbal crashes where they're called for. UA1 is also able to play well with technical music, like technical death metal, but its general speed is medium, with a good amount of detail for the 45 USD paid. 
Value and Conclusion
Priced at 45 USD, Shanling Ua1 is great value, and I urge you to find something that's better in raw value, or something that can deliver a better overall clarity and detail for the same price right now. Because I want to know what can be better to recommend to all my friends reading audiophile-heaven. As things stand, and based on my experience, Shanling Ua1 is a safe option if the 80mW of power is enough for you, and if you mainly use IEMs. 
The overall sound will be better when using Shanling UA1 rather than using your smartphone, or the default Type-C adapter dongle that came with it. This includes the Huawei basic Type-C USB DACs that have a smoother, but rolled off sound that's thicker but with less resolution than Shanling UA1. Most dongles in this price range will have even lower power output than Ua1, and worse support for hi-resolution files.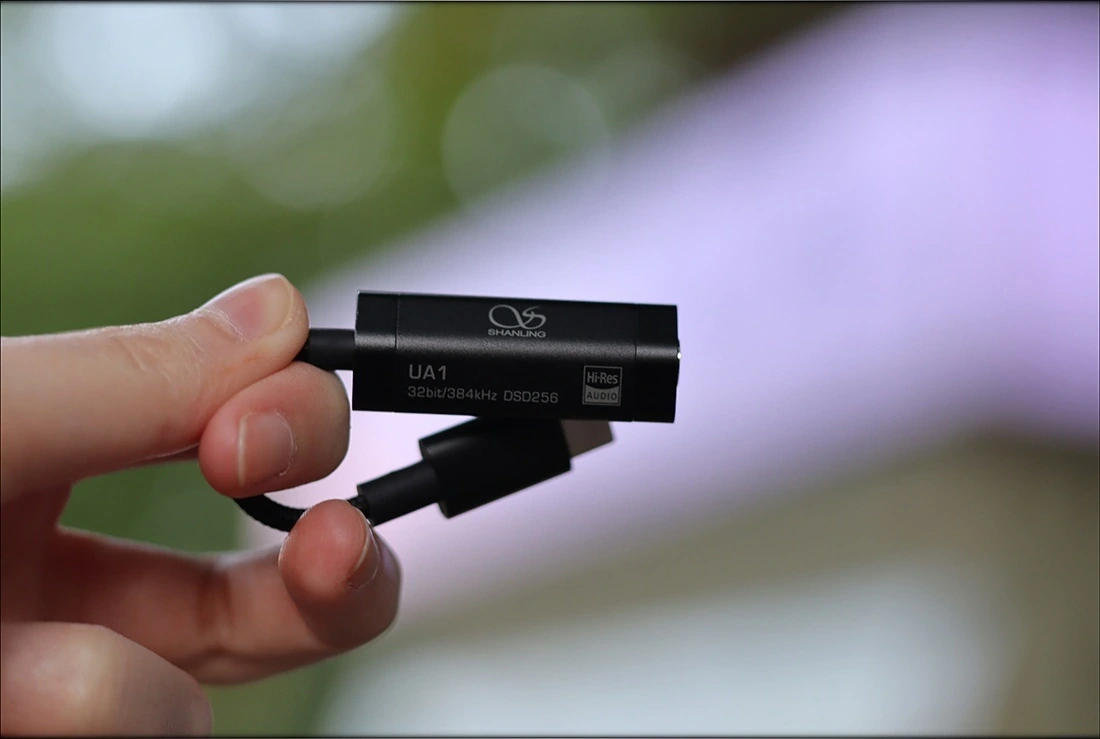 At the end of the day, if you're looking for a high quality dongle, with a clean, well extended sound, and with good overall ergonomics, an ESS chip, and 80mW of power, Shanling Ua1 is recommended at its 45 USD price point. 
Product Link
You can grab one from www.amazon.com here: https://amzn.to/3dfZGcC
If you're in the UK, you can grab one from www.amazon.co.uk here: https://amzn.to/3puZ2xH
And if you're from Europe, you can grab one from www.amazon.de here: https://amzn.to/3ooRNIk
---
---
--- Please remember to stay safe, and always have fun while listening to music!---
 - If you have a dime to spare, and donate, to help us with electricity and work expenses, it would make my day much brighter, as it would help me improve things around the website and increase the frequency of my posts - 
---
Full Playlist used for this review
We listened to more songs than those named in this playlist, but those are excellent for identifying a sonic signature.  PRaT, Texturization, Detail, Resolution, Dynamics, Impact, and overall tonality are all revealed by those songs. We recommend trying most of the songs from this playlist, especially if you're searching for new music!
https://www.youtube.com/playlist?list=PL_cjBXGmwSHSdGcwuc_bKbBDGHL4QvYBu
--- Contact Us ---






---
---