HIFI Walker H2 Music Player – Retro Chinese DAP 
Today's review will focus on the 125 USD HIFI Walker H2, a DAP with a navigation wheel, Hi-Res play abilities, and support for up to 256GB microSD cards. It will be compared with other entry-level DAPs like Shanling M3X (340 USD), Hiby R2 (100 USD), Surfans F20 (125 USD), and Hiby R3 PRO (200 USD).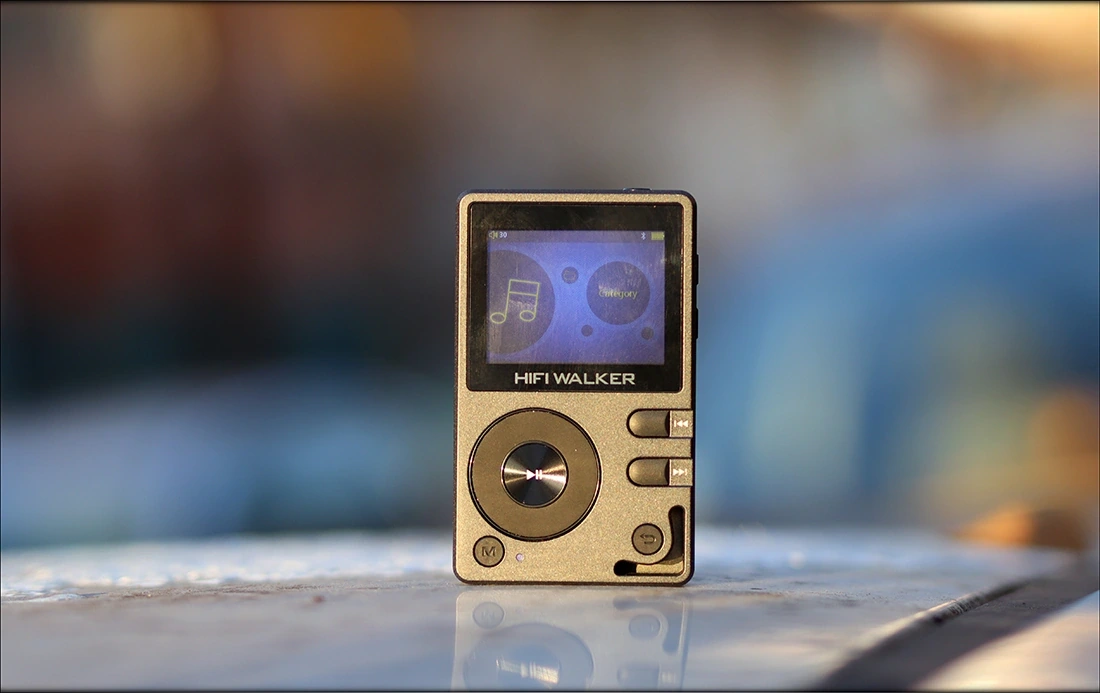 Introduction
HIFI Walker is one of those companies that sold like hot cakes on Amazon, but no one really got to formally review and compare against other DAPs. Their highlight is the really good price and price / performance ratio for their DAPs, so naturally a lot of music lovers and you guys have been asking me to review this one for a long time. I'm happy to report that I finally managed to hear it, and reviewing it became real today. The company speaks English very well, but you're supposed to order from Amazon for most locations on this planet, so you'll have Amazon's excellent warranty to rely on rather than having to sort warranty conditions and terms yourself with the seller. The build quality is excellent though, and if you read through Amazon reviews, almost no one experienced issues with their H2, so you aren't likely to need a warranty any time soon. Since Amazon has 1 year of replacement service and 30-days money back without giving a reason, I think it is a safe purchase if you want to experiment with H2. 
It should be noted that I have absolutely no affiliation with HIFI Walker. I'd like to thank HIFI Walker for providing the sample for this review. This review reflects my personal experience with the HIFI Walker H2. Every opinion expressed is mine and I stand by it. The purpose of this review is to help those interested in HIFI Walker H2 find their next music companion. 
Product Link
You can grab one from www.amazon.com here: https://amzn.to/32YShfY
If you're in the UK, you can grab one from www.amazon.co.uk here: https://amzn.to/3t0CgAX
And if you're from Europe, you can grab one from www.amazon.de here: https://amzn.to/3zmvruO
Package & Unboxing
The overall unboxing experience of the H2 is excellent, as for the mere price of 125 USD, it comes with a USB Cable, and IEMs.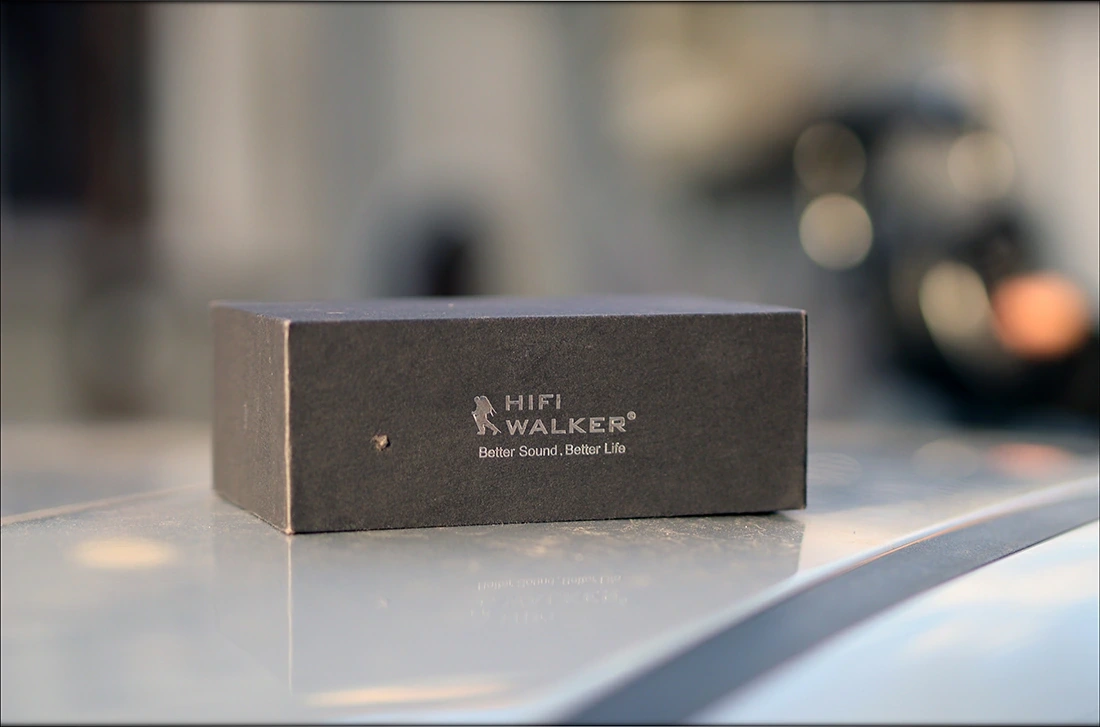 The pair of IEMs it is bundled with are a really good sounding one, and although I would usually skip listening to them, they are in line with most 50 USD Chifi IEMS, so you're really getting a bargain with H2 for the price, just for the package alone. The name of the IEMS is A2, and I was able to find them as a standalone purchase, priced at 26 USD, from HIFI Walker's own Amazon page. 
Build Quality/Aesthetics/Functionality
The overall shape and ergonomics of H2 are really good, it looks retro, and feels a bit like returning to a much smaller FiiO X3 or X3 Mark 2. This is not a negative thing, because using that wheel for navigation feels right at home, plus H2 has enough buttons for navigation to be really natural. The top of the DAP has just the on / off button, while the side has the volume buttons and the microSD slot.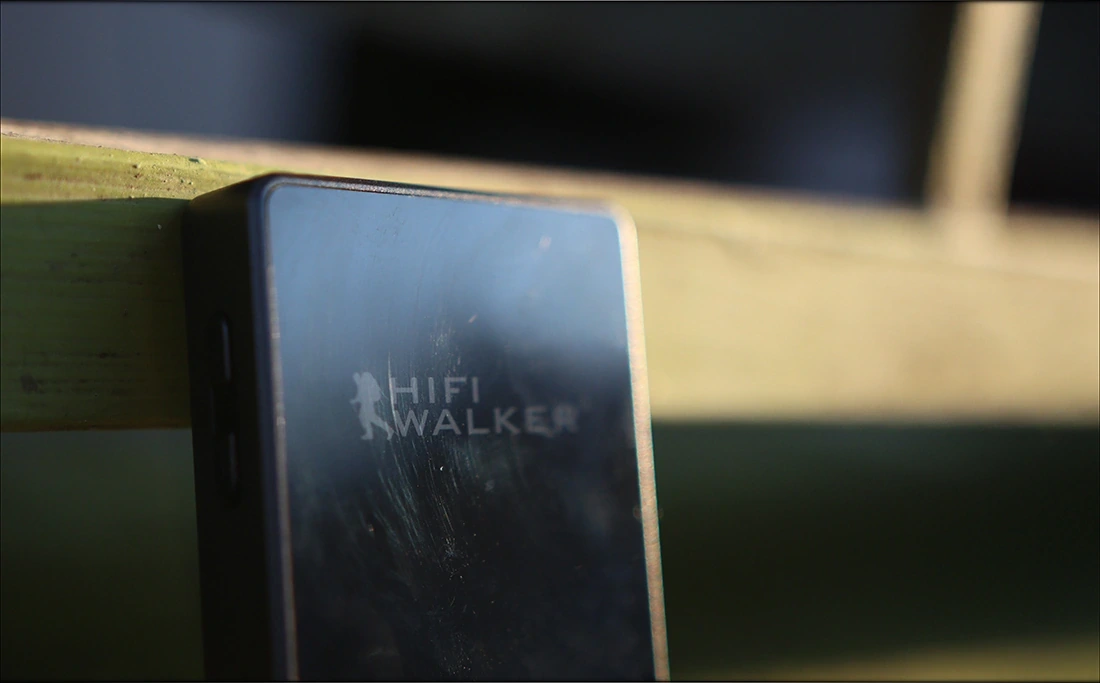 HIFI Walker H2 supports microSD slots as high as 256DB, which I tested, but as I didn't have a higher capacity microSD card, I can't confirm whether it could support a higher capacity microSD slot but is not advertised for it. The maximum file number is 14.999 files, which is alright, and for a DAP with a navigation wheel, you're unlikely to want to have more songs as browsing could get tedious. If 256GB is not quite enough for you, H2 has support for OTG as well. 
At the bottom you can find the two outputs, one for headphones and one for line out, for usage with an external amplifier or for car AUX usage, both in 3.5mm single ended formats, and the one Type-C connector.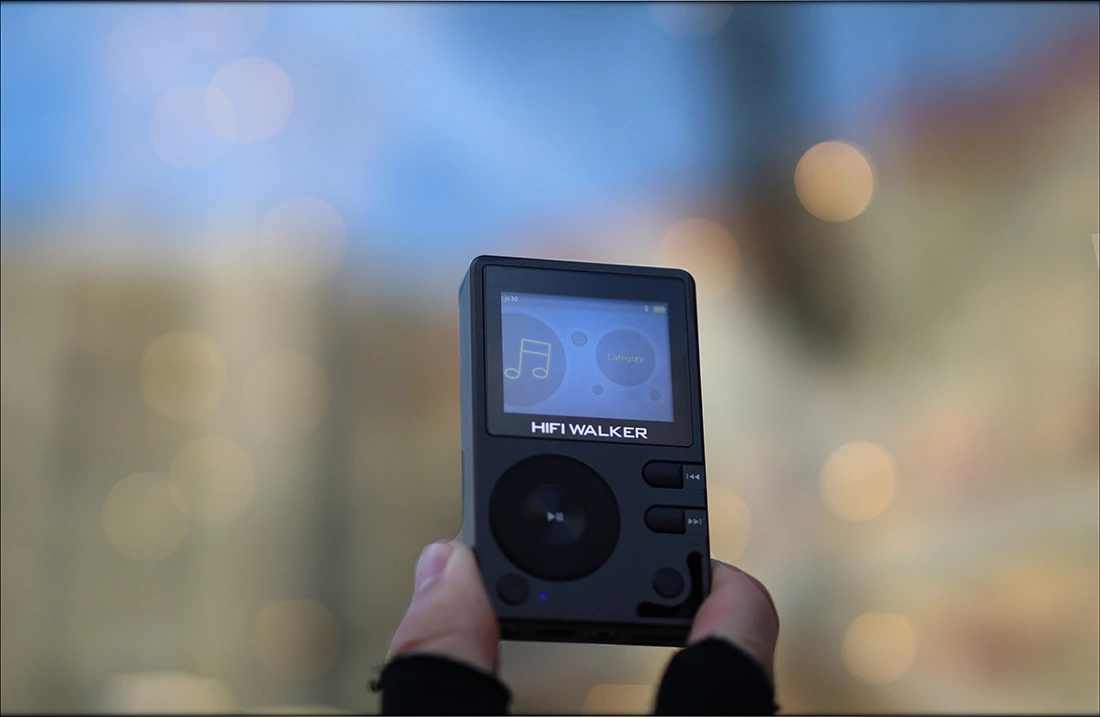 The face of the DAP has one volume wheel with a play / pause / select button in the center, and one FFWD and one BCKWD button. There's a back button for navigating the menus, and one M button that also works as a select button. Next to it is a LED light that lets you know when the DAP is turned on, even if the display is turned off. If you want to browse your music collection by category, you need to wait for the DAP to index the files, which can take a few minutes, but it can play via folder navigation right away, if you manually stop the file indexing. 
We also have Hi-Res support, up to DSD 128, thanks to the Burr Brown PCM 5102 DAC. This means support for up to 192kHz / 24 Bit for FLAC files. This is a DAC we've seen a lot in the past, and it is a DAC chip that I loved in previous DAPs and equipment.  We also have Bluetooth support via Bluetooth 4.0, in a two-way setup, so H2 can work as a Bluetooth DAC, a function which I tested, but also send data to Bluetooth IEMs. The Bluetooth has support for aptX, but not LDAC.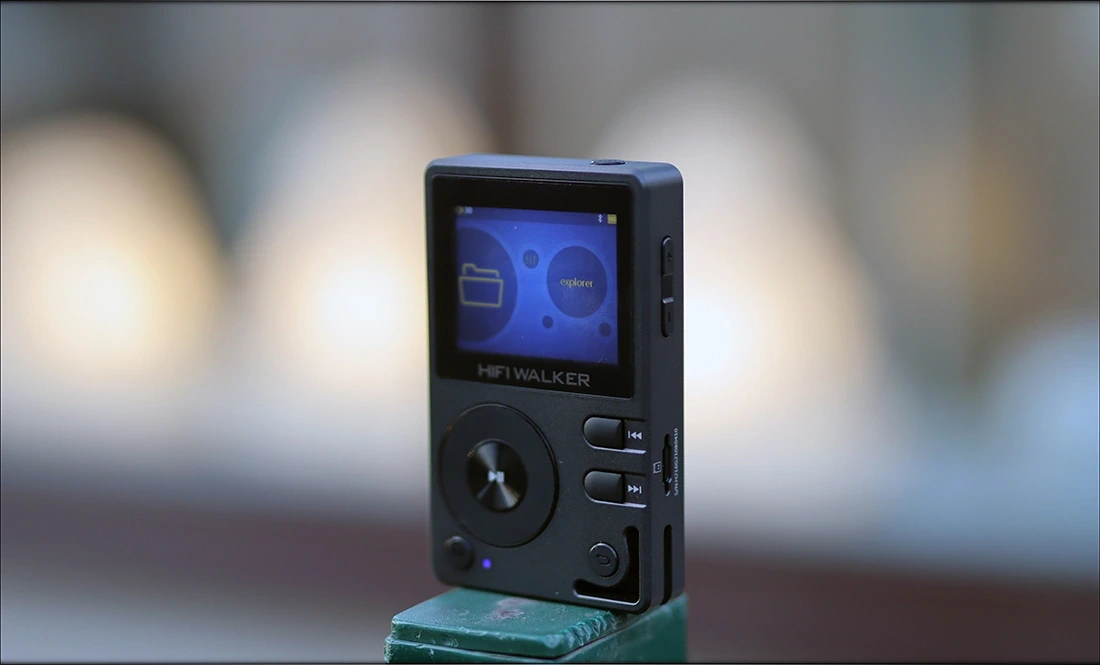 Overall the DAP is a tank, and on the right corner you can see a metal cutout so that you could use a hand strap with it. The display is bright and colorful, clean and clear, but a bit small if you're used to large display DAPs like DX300, or larger display smartphones. 
Software 
The software on H2 is fairly basic, as it has an UI that reminds a lot of early FiiO DAPs. It sports 100 volume steps, so there's enough granularity to the volume control, plus once you press on the volume button once, you can keep it pressed for quick large volume adjustments, or use the navigation wheel to control the volume. You can also seek through a song by holding the forward or backward buttons pressed. 
H2 supports album art, and album art generally looks clean and vibrant on its display, plus the battery life is quite great, rated at about 18 hours by the company, and measured at about 10-12 hours by me, during my tests. My tests include loud listening, mostly redbook flac files, and a lot of changing the songs in between, so they may not reflect the ability of the DAP if you're a more tame user. The player automatically pauses the song when you unplug and plug new headphones in the headphone output. 
H2 sports an EQ function with 10 EQ bands, each with +10 db / -10 db abilities, but it has one custom profile that you can define, the rest being predefined. Increasing any slider above 0dB will decrease the master volume, to avoid clipping and distortion. H2 supports replaygain, Gapless playback, multiple themes, and multiple font sizes. Overall, navigation is extremely quick and snappy, the OS is reliable and I haven't ran into any notable errors while using H2. 
Pressing the M button while in the Now Playing screen allows you to select a favorite song and play order, as H2 supports a shuffle mode. Given its size and design, I see it as an excellent shuffle DAP. The shuffle mode is a true shuffle, so songs can come again and again, as H2 does not make a ghost playlist for the shuffle mode, it just plays a random next song. 
So far, it supports absolutely all of the features I want from a vintage / old school / retro DAP with hardware navigation, and absolutely nothing is missing from it, rather exceeding my expectations heavily for its price point. The only minor inconvenience I noticed at the software level is that the song title scrolls at the bottom of the display and it has a somewhat small font, being slightly hard to read. It scrolls though, so even longer song names will be readable. 
Sound Quality
When it comes to the sound of H2, I was really surprised by how well it performs, considering the 125 USD price tag it carries. The company states that H2 can safely drive HD650 from Sennheiser, and I wholeheartedly agree with their statement, this is the DAP that can totally drive almost anything for a low price. This doesn't seem to come at a price, as with IEMs, the background is silent, and H2 can drive both headphones and IEMS well. Besides the rather low noise floor, H2 has two gain modes, a low and a high gain, but I suggest enabling high gain and leaving it like that.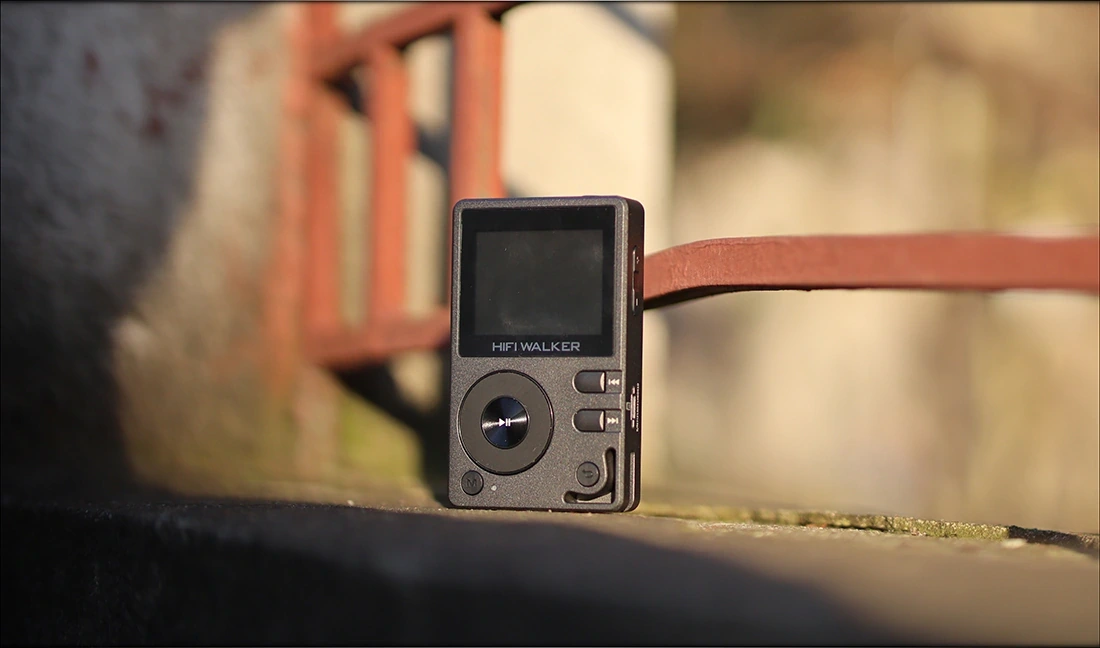 Most of my listening with H2 has been done using HIFIMAN Ananda, HIFIMAN Arya Stealth, IKKO OH1S, Campfire Mammoth, Earsonics Corsa, 7Hz Timeless, Sendy Audio Peacock, Avantone Pro Planar, and Moondrop Illumination, and Sennheiser HD660S. H2 has no trouble driving both hard to drive planar magnetic headphones, but also sensitive IEMs equally well. I mention it being able to drive headphones like Arya and ananda because it has excellent control, slam and volume with them, to the point where it equals most ~200 USD – ~300 USD DAPs. 
The overall sonic presentation of H2 can be described as lively, neutral, natural, with a good amount of bass and no audible coloration in any direction. It has great dynamics, excellent overall details, and impact. In fact, the impact of it is why I keep returning to using it even though I have many high-end DAPs now, I just love how a tiny and low-cost DAP can deliver a proper impact, even with hard to drive headphones like HIFIMAN Ananda. 
The bass of H2 is really deep, well rounded, and slightly enhanced compared to what I would consider absolutely neutral. It has a good amount of impact and slam, a natural speed, and good dynamics too. This means that on songs like Master Of Death – All Hallow's Eve, we get a really deep and full bass presentation that fills the sonic scape. There's also a good amount of nuance in that bass, and it doesn't sound flat or bland.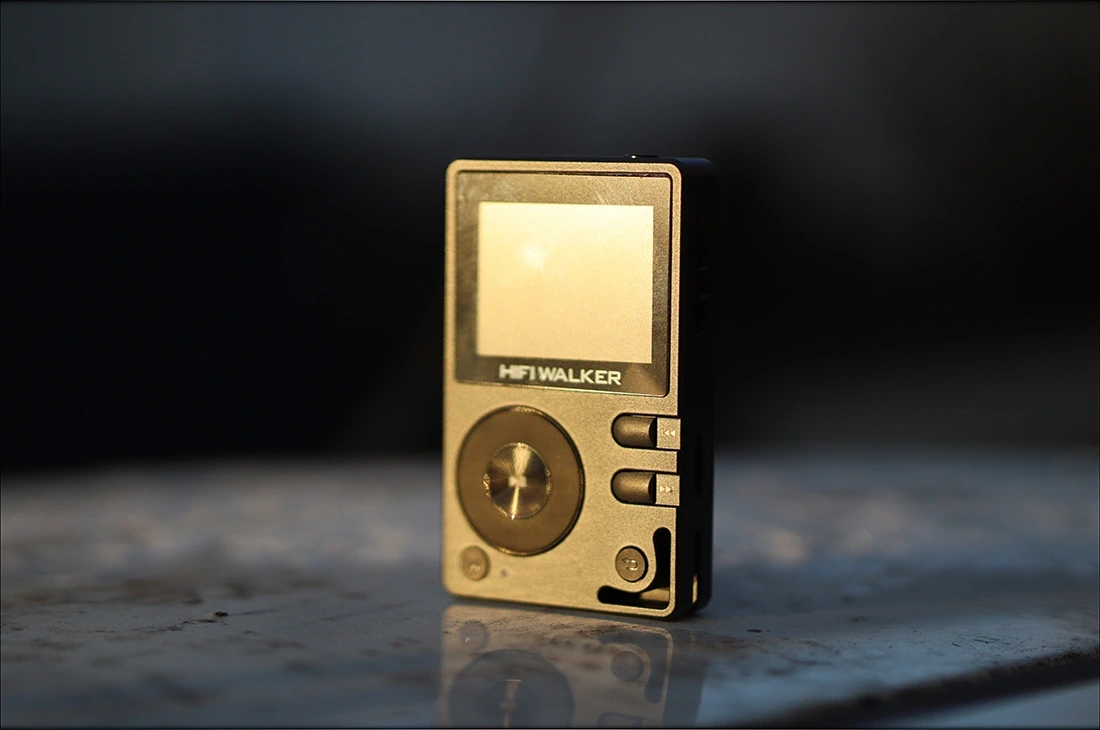 The midrange is clean, detailed, and very wide. I know I'm using some wide sounding headphones to begin with, with Ananda, but H2 doesn't constrain their soundstage in any way, and it delivers a really holographic presentation with them, with a good separation between instruments, and on songs like Fever The Ghost – The Source, the stereo effects and panning is really good. You can hear the bass guitar playing in the right ear, while certain effects, usually guitars, play around your head. The detail level is quite good, and while there's no extra thickness or body to the sound, like we can see in high-end DAPs like SP2000T or SE180 from Astell & Kern, H2 sounds better than most dongles in the sub 100 USD price range. 
The treble of H2 is clean, slightly smooth, but refined and not fatiguing. I love the fact that it is not rolled off, and H2 has good air and overall detailing, compared to really smooth sounding sources. It is also really refreshing to hear good dynamics from a DAP, with H2 resolving both quiet and loud passages really well. 
Comparisons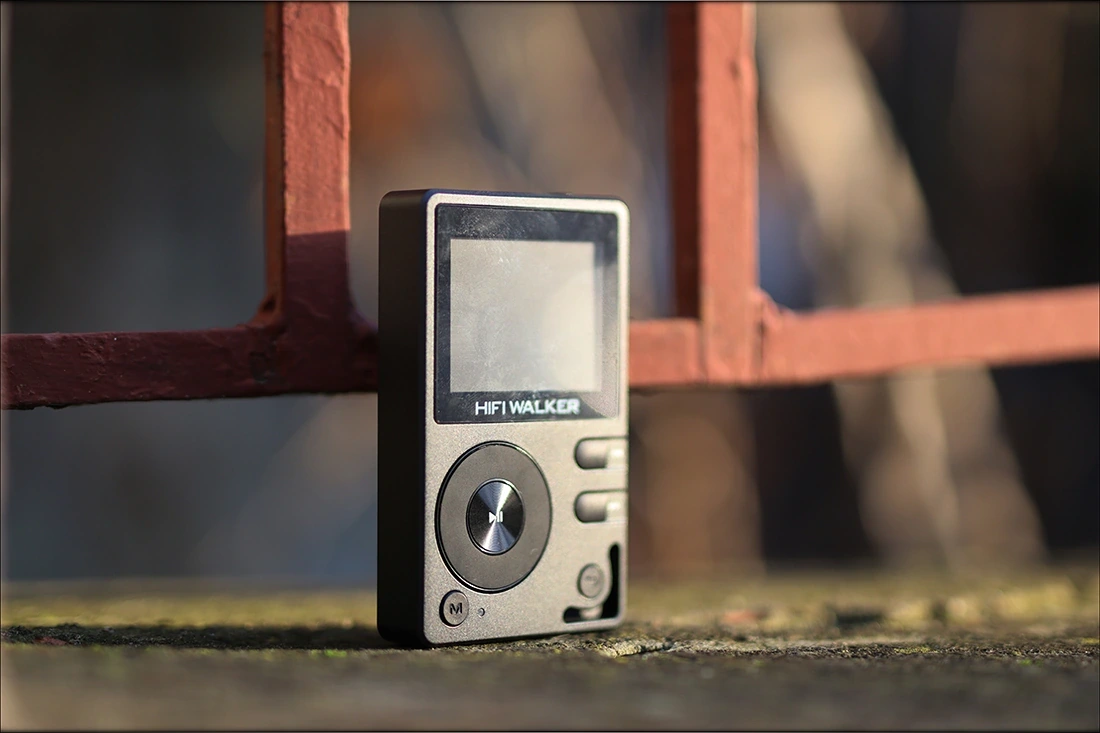 HIFI Walker H2 vs Shanling M3X (125 USD vs 340 USD) – I dislike to do it dirty like this, but when people began asking me about this comparison I was a bit puzzled. You could say that M3X sounds more organic and natural, but the driving power is similar between the two, and while M3X has a bit more detail, H2 has similar dynamics, and a similar sized soundstage. M3X has more body to music, and a more organic / more musical midrange with more odd harmonics that end up sounding more pleasing, but H2 seems to be cleaner, although slightly more digital-ish. For the price difference, as long as you're not head over heels for a touch screen, H2 is a really compelling option, or I would recommend getting it in addition to M3X, as a gym / sports DAP. 
HIFI Walker H2 vs Hiby R2 (125 USD vs 100 USD) – There's no chance that R2 can stand its ground as a DAP against H2, and that's not just about the sound. I feel that using H2 is much more natural, with the physical volume wheel, and buttons, compared to the tiny display of R2 that my thick fingers cover almost entirely while touching it. R2 is great for a shuffle mini DAP, but H2 has more driving power, a slightly lower noise floor, a wider , more holographic soundstage, and better overall dynamics. Since we're on a website about audio quality, H2 is easier to recommend, as long as you don't mind the physical buttons for all controls. 
HIFI Walker H2 vs Sufans F20 (125 USD vs 125 USD) – We have two DAPs that people say are the same quite often, but I actually feel like they are made by the same people, but they are not made the same. F20 seems to be lower in maximum volume, and H2 has better dynamics and overall detail. The difference is not huge, and you wouldn't know it without doing some volume matching using an SPL meter, but if you're still deciding between the two, H2 has better overall sonic quality, following a very similar signature to F20. They use slightly different DAC chips, and although the main board is clearly the same (judging from the layout of the buttons), physical battery is higher on F20, but battery life is similar between them. F20 also has a slightly higher noise floor, compared to H2 which has a really low noise floor. 
HIFI Walker H2 vs Hiby R3 PRO (125 USD vs 200 USD) – This is once again doing them dirty, but for some reason H2 wants to pull on the prices of other DAPs and bring them lower. Comparing it side by side, the cost would be exactly half of R3 PRO, yet the performance is really close, sometimes even better. The overall driving power is similar, and so is the detail level, but the dynamics are slightly better on H2. The overall software support is better on R3 PRO, and while the small size of H2 is an advantage, at R3 PRO sizes, a touch screen actually makes a slightly better user experience for browsing and using the DAP. I would still recommend H2 more to beginners, thanks to its better price / performance ratio, and lower price, while for advanced users, I would skip R3 PRO and go for a better DAP entirely, so H2 fills a space in such a way that some competitors will have to change to adapt to the existence of H2. 
Value and Conclusion
When you're going for a budget DAP like H2, you're not expecting much, but this one has over delivered in every way possible, with an excellent GUI, good reliability, and a sound that's going to place it in the Hall Of Fame. You really can't get a price / performance ratio much better than you get with H2, and I am delighted to see that companies are pushing the boundaries of what you can purchase, hope they will also force companies to lower the prices on high-end DAPs soon, as huge companies like FiiO decided to go overboard with pricing (have you seen their M17 DAP and the price they ask for it?).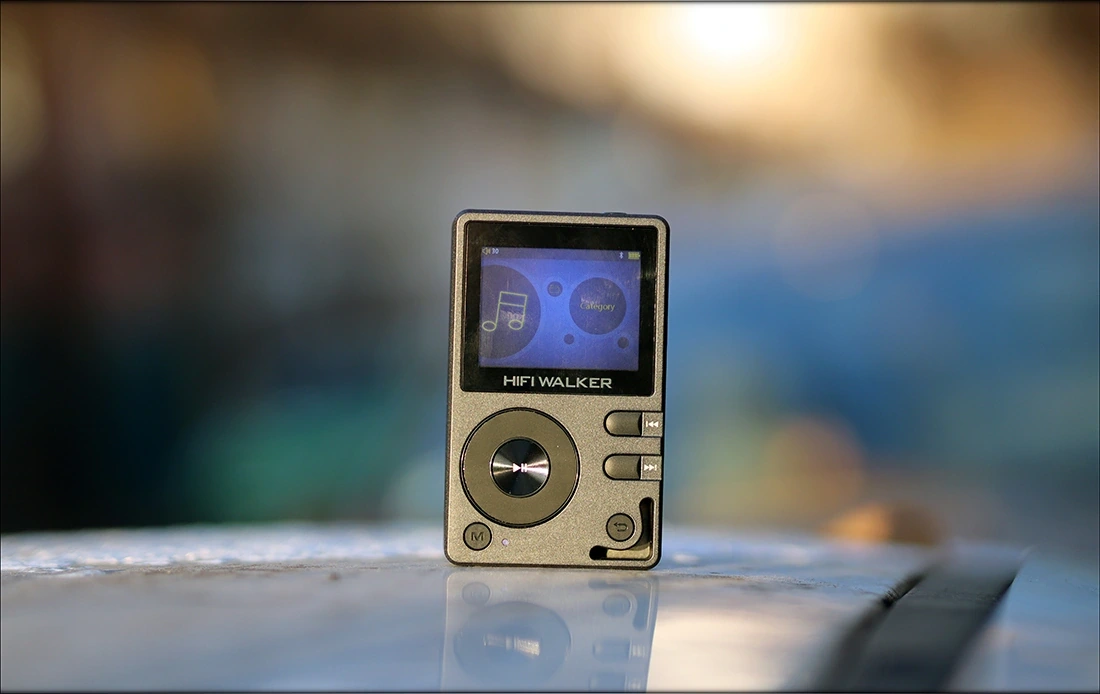 HIFI Walker H2 copies many elements from previously released DAPs, including the navigation wheel, the smaller display, and the solid build quality, but they end up creating a better product than most competitors were able to, so there's no reason to shy away from the H2. It also manages to deliver the proper impact and holographic presentation it is supposed to have without asking the world for it, in terms of money.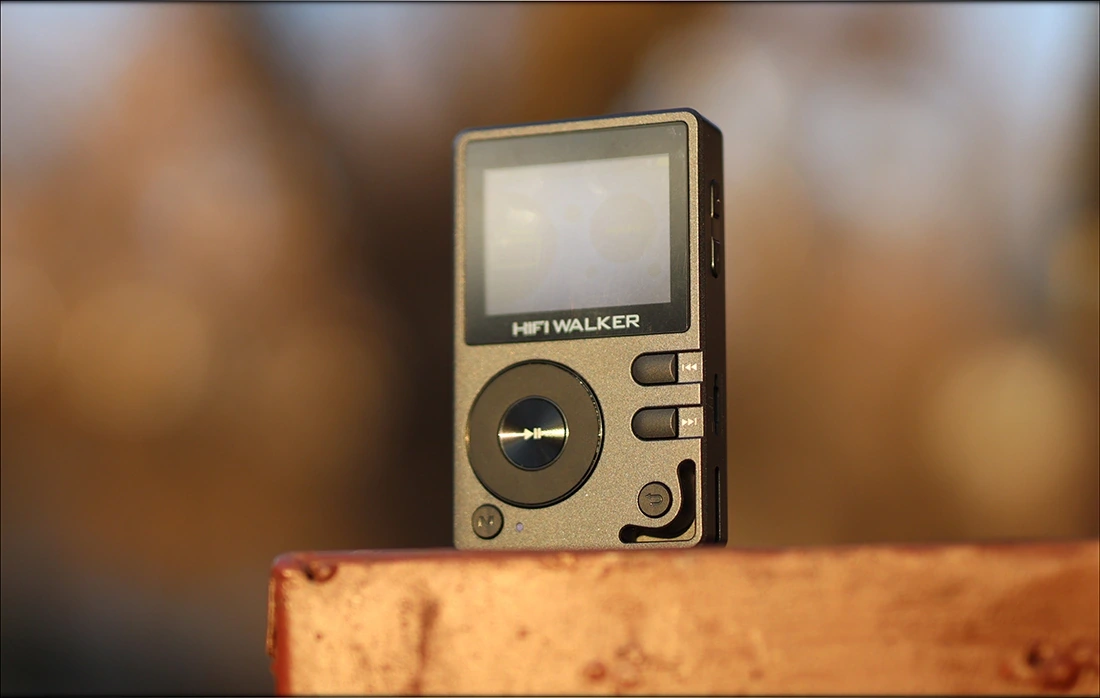 At the end of the day, for 125 USD, HIFI Walker H2 is the DAP I can recommend the most to you, it does what FiiO BTR5 2021 is supposed to do, acting as both a USB DAC, Bluetooth receiver, can decode music, and for the price comes with some high quality Chifi IEMS, making most competition look really bad in terms of price / performance ratio. 
Product Link
You can grab one from www.amazon.com here: https://amzn.to/32YShfY
If you're in the UK, you can grab one from www.amazon.co.uk here: https://amzn.to/3t0CgAX
And if you're from Europe, you can grab one from www.amazon.de here: https://amzn.to/3zmvruO
---
---
--- Please remember to stay safe, and always have fun while listening to music!---
 - If you have a dime to spare, and donate, to help us with electricity and work expenses, it would make my day much brighter, as it would help me improve things around the website and increase the frequency of my posts - 
---
Full Playlist used for this review
We listened to more songs than those named in this playlist, but those are excellent for identifying a sonic signature.  PRaT, Texturization, Detail, Resolution, Dynamics, Impact, and overall tonality are all revealed by those songs. We recommend trying most of the songs from this playlist, especially if you're searching for new music!
https://www.youtube.com/playlist?list=PL_cjBXGmwSHSdGcwuc_bKbBDGHL4QvYBu
--- Contact Us ---






---
---