IKKO ARC ITB05 Bluetooth Necklace Cable – Cyber Musician
If you're into necklace style Bluetooth IEMs, ITB05 should be cool for you, as it has a pocket-friendly price of 129 USD. It will be compared to the Shanling MW200 (120 USD), FiiO UTWS3 (80 USD), and 1More Dual Driver ANC PRO EHD9001BA (150 USD).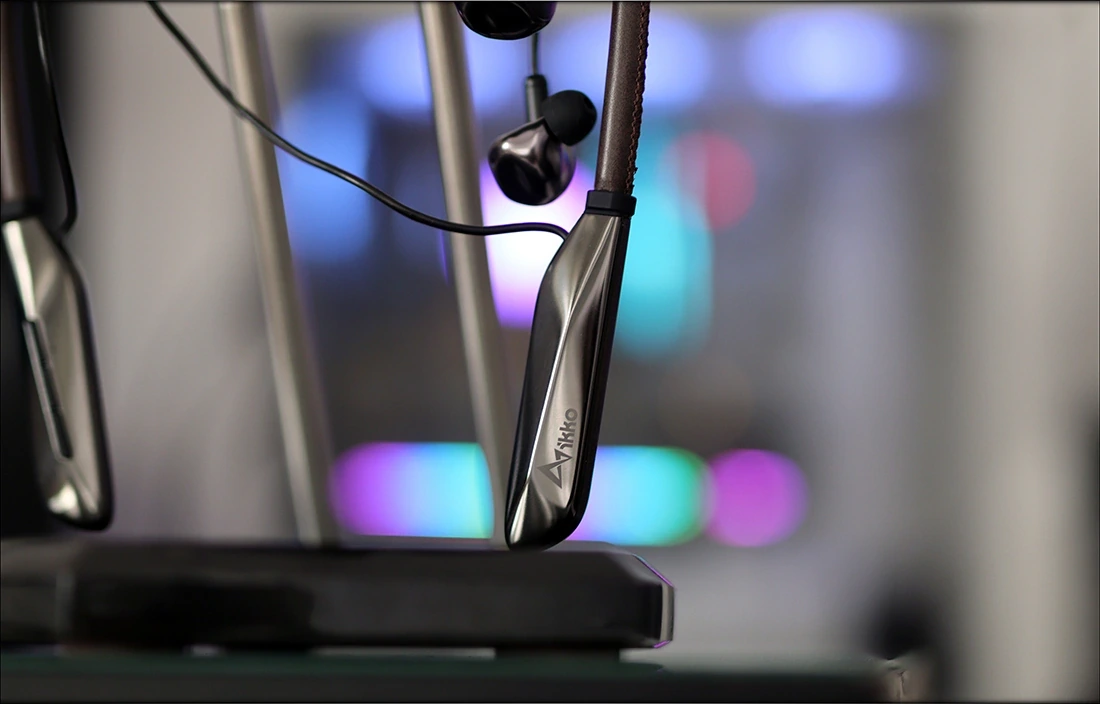 Introduction
IKKO takes us once more by surprise with an efficient and high quality product, having a good price performance ratio for their IKKO ARC ITB05 Necklace Cable. There are many such necklace Bluetooth adapters, and all of them with their own performance and sonics, so usually we try to follow the one that has enough power output, along with the best price / performance ratio, as it is quite likely that for all of them, the Bluetooth protocol used will be the bottleneck for their performance. 
It should be noted that I have absolutely no affiliation with IKKO. I'd like to thank IKKO for providing the sample for this review. This review reflects my personal experience with IKKO ARC ITB05. Every opinion expressed is mine and I stand by it. The purpose of this review is to help those interested in IKKO ARC ITB05 find their next music companion. 
Product Link
You can grab one from www.amazon.com here: https://amzn.to/3t8rNmF
If you're in the UK, you can grab one from www.amazon.co.uk here: https://amzn.to/3w6WsCM
And if you're from Europe, you can grab one from www.amazon.de here: https://amzn.to/3q1Ptav
Packaging
First things first, let's get the packaging out of the way:
We have a basic package with ITB05, as it comes with just the bare needs. Since this is a necklace style, there's no need for tips or many accessories, but there is one short USB Charging cable included in the package, alongside the paperwork. 
Build Quality/Aesthetics/Features
The main ARC ITB05 unit is a lightweight, flexible necklace with Bluetooth receiver abilities, and inside it has a DAC, AMP, and a battery to power IEMs. The aesthetic is actually beautiful, and the unit feels high-end, well made and polished, with a beautiful look to the sides that become visible while wearing it. The neckband is soft, made of silicone, and the whole unit does not transmit much noise while you're wearing it. 
IKKO quotes a battery life of about 9 hours, which is pretty accurate for what I've been getting. The unit has 64mW at 32 OHMs, a rather high power for a unit that is meant to power only IEMs and earphones, so I'm happy to report that it does deliver well on most fronts. WE have a Silver Plated Copper Cable for ARC ITB05, and it uses Bluetooth 5.0 which has good overall coverage for all bluetooth devices. 
The Bluetooth chip inside has support for SBC, AAC, but also aptX and aptX HD, ITB05 becoming in the top necklace Bluetooth AMPs from what I tested to date. In fact, the unit has a pretty high quality DAC inside, the AKM4377 Hifi DAC chip, and it is fully balanced. Basically, it is equal to or better than most dongles and portables that run fully balanced to your IEMs, offering both good power, and a reliable connection for its bluetooth signal. 
Sound Quality
The unit I have is equipped with 2-Pin connectors, good for driving all kinds of IEMs, including KB Aurora, IMR Audio Elan, Earsonics ONYX, TRN VX PRO, Tin T3 Plus and Moondrop Illumination. ARC ITB05 is fully able to drive all of those IEMS, and basically every single IEM that I tried with it. There's minimal background noise, only present if you really look for it, while the overall sonic performance is superb, detailed, clean, wide and has a ton of strength, a full bass, and good overall dynamics. I am surprised to find myself saying this, but ARC ITB05 actually sounds and works better than a high quality and well regarded piece such as FiiO BTR5 or BTR5 2021, which is still quite awesome, but less convenient to use in actual practice. 
The bass sounds pretty natural, without a particular enhancement, but it is fairly quick, snappy and has good punchiness. There's a certain sense of control over all IEMs I tested, the bass never rolling off or feeling too light for the IEMS. The overall signature of ARC ITB 05 is really neutral, so if you're looking for a lot of bass, you may need to engage some EQ, but given the good headroom it has for IEMS, you're unlikely to run out of headroom, and you should be able to add a few dB of bass where needed. 
We have a really clean, detailed and quick midrange with ITB05. There's a good sense of width and a fairly natural depth as well. The dynamics are surprisingly good in particular, and you can't really tell that you're using a Bluetooth necklace here, the bluetooth working really well for the aptX HD algorithm. This codec also has the least reliable signal, and you will lose the signal sometimes, if you forget your phone and walk to a different room, but for walking with the phone in your pocket, it is stable enough. I noticed a good overall tonality for both male and female voices, and a vivid presentation for guitars and pianos. 
The treble of ARC ITB05 is the most surprising aspect of its sound, and the most pleasing surprise. It has a really airy, well extended and refined treble, with great overall sparkly ness and detail, giving music a ton of brightness where needed, and providing a very welcome sparkle where music needs it. ARC ITB05 is actually prone to revealing recording / mixing / mastering mistakes, so its neutral signature may be less recommended for those who listen often to poorly recorded music, but I found it to be perfect for all my rock and metal, all thanks to its quick speed and good overall sparkliness & dynamics. 
Comparisons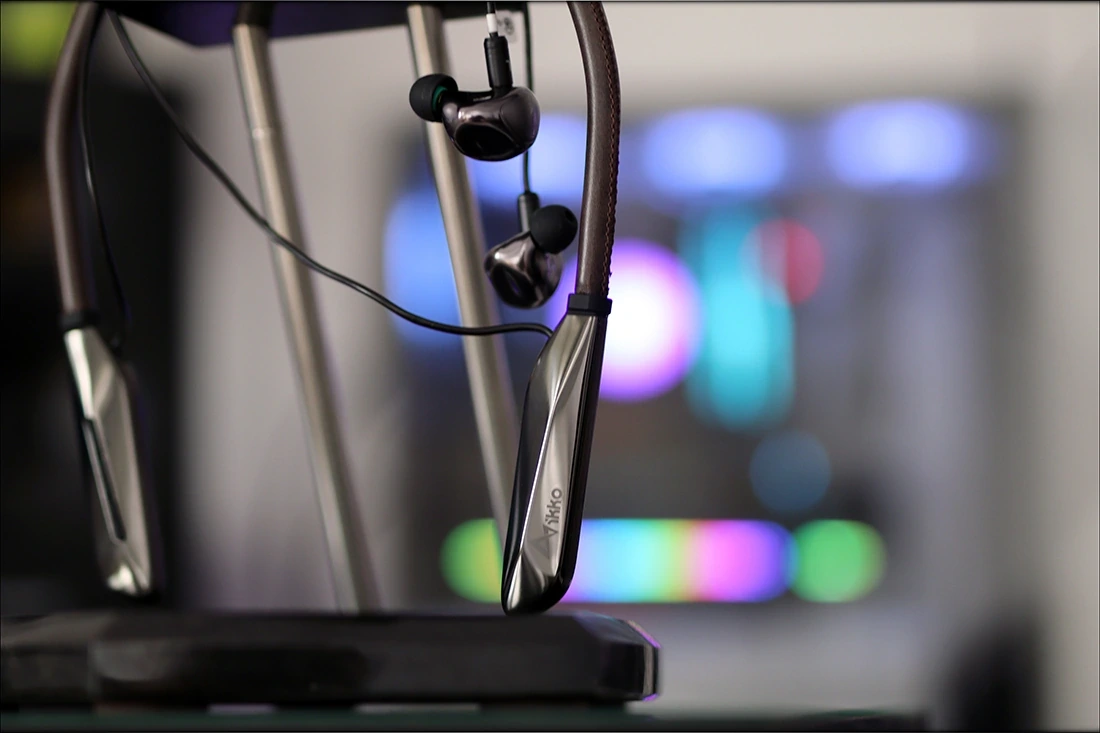 IKKO ARC ITB05 vs FiiO UTWS3 (129 USD vs 80 USD) – Thank you guts for making requests on what the competitors should be, I never would've guessed you were struggling to choose between those two, but the short version is that ITB05 has quite a bit more power than UTWS3, also better overall bluetooth range support, and in my general experience, the sound is more neutral, more detailed and cleaner, with more detail and a louder volume at maximum, where UTWS3 seems to be slightly limited placing them side by side.  
IKKO ARC ITB05 vs 1More Dual Driver ANC PRO EHD9001BA (129 USD vs 150 USD) – Although 1More Dual Driver ANC PRO costs a bit more, it comes with ANC or Active Noise Canceling, and a pair of high quality IEMs, offering a more convenient package than IKKO, where you need to invest at least 100 USD more for reaching the same listening experience as 1More Dual Driver ANC PRO. On the other hand, you can take IKKO ARC ITB05 much higher, and I always recommend considering a separate DAC + AMP source if you have decent IEMS with good quality already. 1More Dual Driver has a smoother, warmer sound, where depending on the IEMS you pair with ARC ITB05, you will get better dynamics, better details and better overall resolution in general. If you're looking for a simple listening solution out of the package, I recommend considering 1More Dual Driver ANC PRO, while if you're looking for the pro / advanced version of the listening experience, I recommend going with IKKO's ARC ITB05 and getting a pair of high quality IEMS. 
IKKO ARC ITB05 vs Shanling MW200 (129 USD vs 120 USD) – Shanling has basically the same product, but with different design, and with a different sonic performance. The overall build is pretty much the same, both units look awesome, and they work pretty much the same. The maximum power is much higher on ARC ITB05 and it will provide a more vivid, more dynamic, and more detailed overall sound, with more strength, better loudness and more power, also lower distortions at the maximum volume. The presentation is also much smoother, less airy and less neutral on MW200, sounding considerably more sparkly, more airy and more clean on ARC ITB05. 
Value and Conclusion
I am willing to say that ARC ITB05 has excellent value, and for the price paid you're getting an excellent bluetooth cable, with enough power for most IEMS, and very low background noise, but with a fully balanced design. It has a pretty good battery as well, offering a reliable music listening solution, with good speed and dynamics. 
At the end of the day, if you're looking for a high quality Bluetooth Necklace Adapter with a neutral signature, good soundstage width, a sparkly, airy presentation with a neutral, 1856quick, but punchy bass, then IKKO ARC ITB05 is a really recommended BT Adapter with good build quality and comfort. 
Product Link
You can grab one from www.amazon.com here: https://amzn.to/3t8rNmF
If you're in the UK, you can grab one from www.amazon.co.uk here: https://amzn.to/3w6WsCM
And if you're from Europe, you can grab one from www.amazon.de here: https://amzn.to/3q1Ptav
---
---
--- Please remember to stay safe, and always have fun while listening to music!---
 - If you have a dime to spare, and donate, to help us with electricity and work expenses, it would make my day much brighter, as it would help me improve things around the website and increase the frequency of my posts - 
---
Full Playlist used for this review
We listened to more songs than those named in this playlist, but those are excellent for identifying a sonic signature.  PRaT, Texturization, Detail, Resolution, Dynamics, Impact, and overall tonality are all revealed by those songs. We recommend trying most of the songs from this playlist, especially if you're searching for new music!
https://www.youtube.com/playlist?list=PL_cjBXGmwSHSdGcwuc_bKbBDGHL4QvYBu
--- Contact Us ---






---
---