FiiO UTWS3 TWS Bluetooth Adapters – Portability's With Us
FiiO UTWS3 is a TWS Bluetooth adapter made for IEMs, and it is priced at 80 USD at the moment of writing today's full written review. Given the overall design and ergonomics, it will be compared to using the same IEMs with FiiO BTR5, FiiO BTR3K, and Shanling MW200 Neckband.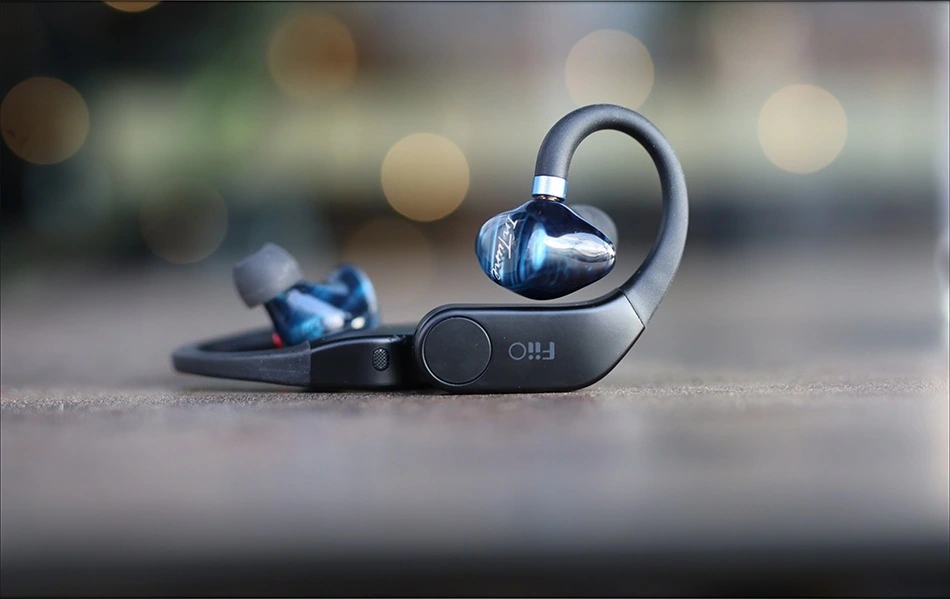 Introduction
FiiO doesn't need much of an introduction, but UTWS3 needs, as it is an entirely new product with an entirely new concept. The best part about UTWS3 is that you can have bluetooth convenience without cables, and having some ergonomic ear hooks to power your IEMs. It is best if you purchase FiiO products locally where you can receive quick and reliable warranty, as FiiO's current size means that they have millions of clients from all over the world and getting direct warranty can be a cumbersome process.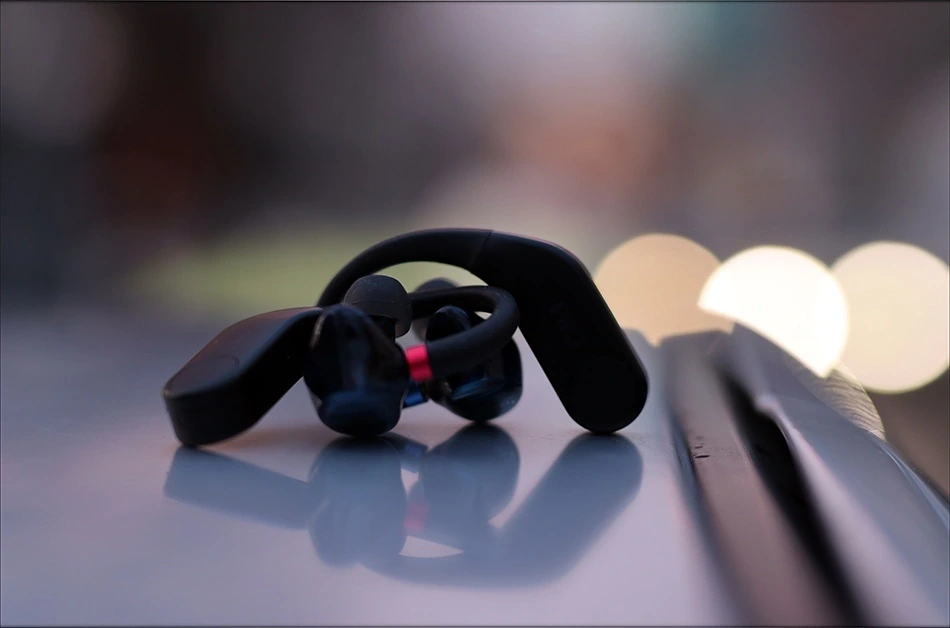 It should be noted that I have absolutely no affiliation with FiiO. I'd like to thank FiiO for providing the sample for this review. This review reflects my personal experience with FiiO UTWS3. Every opinion expressed is mine and I stand by it. The purpose of this review is to help those interested in FiiO UTWS3 find their next music companion. 
Product Link
You can grab one from www.amazon.com here: https://amzn.to/3kYJ8dF
If you're in the UK, you can grab one from www.amazon.co.uk here: https://amzn.to/39YZgpn
And if you're from Europe, you can grab one from www.amazon.de here: https://amzn.to/3CUtlCW
Packaging
First things first, let's get the packaging out of the way: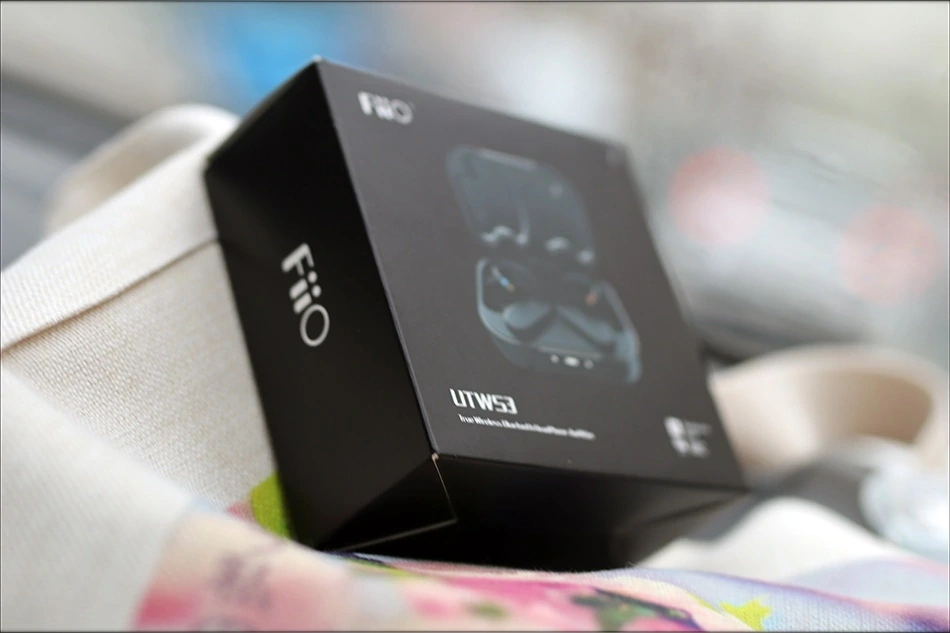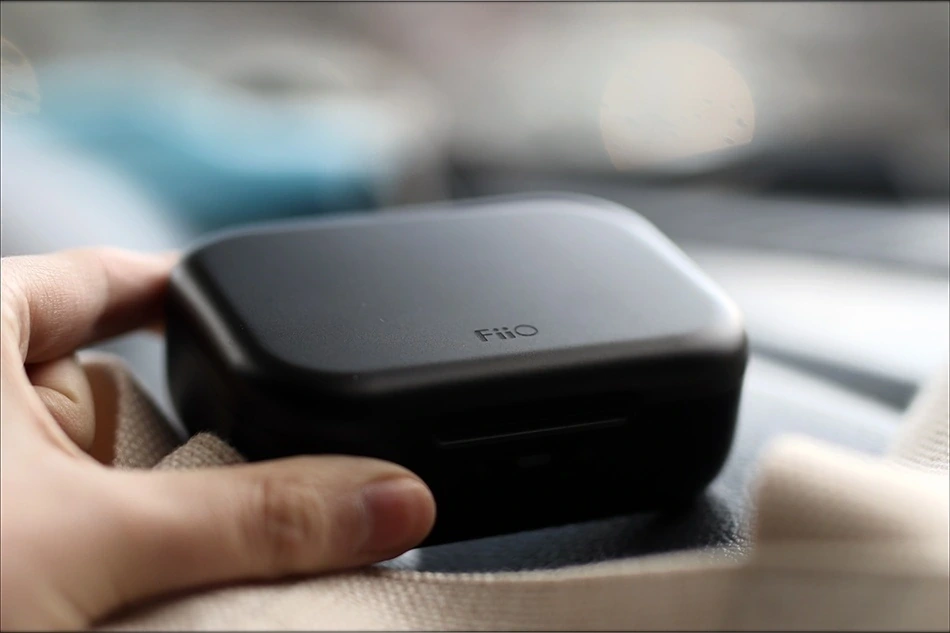 UTWS3 comes with a mini charging cable, but since it is based on the Type-C connector, you won't have any trouble charging it using your smartphone's charger and cable.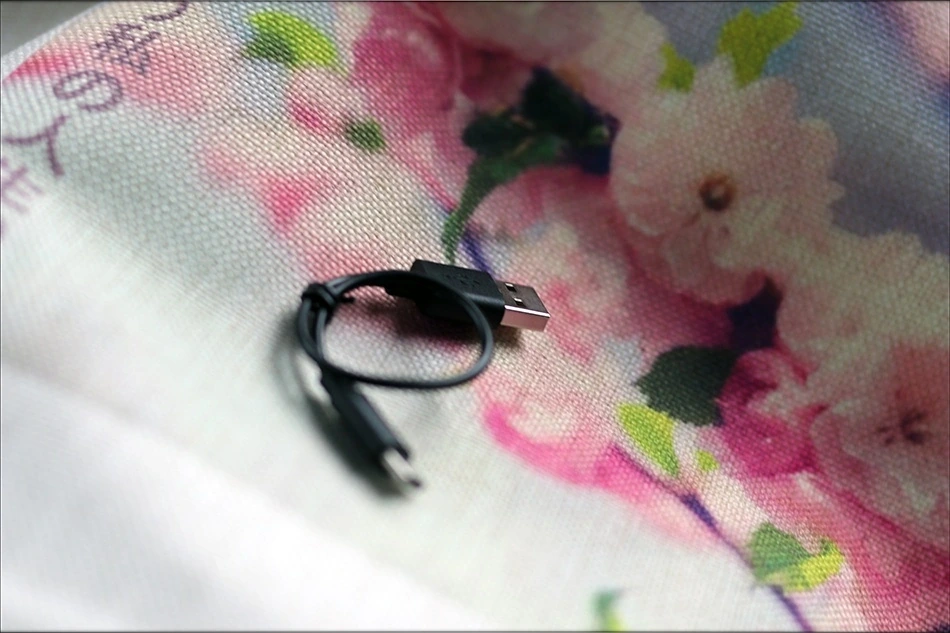 Inside the case you will find the carrying case, along with the two UTWS3 units, but be careful, they won't start charging right away, you need to peel away the plastic that protects the golden charging / data connectors. 
Build Quality/Aesthetics/Functionality
Like all TWS Units, we have a main charging case with a larger battery, and two smaller TWS units that carry their own technology inside. This includes a battery, bluetooth receiver, a DAC and an amplifier in each of the UTWS3 units. The one I'm reviewing is based on the MMCX connectors, so I will mainly be pairing it with Campfire Dorado 2020, Campfire Ara, and Campfire Vega 2020, as well as iBasso IT07. 
To my surprise, the first thing I noticed when connecting UTWS3 was that the two TWS parts work even if you have different firmware installed on them. I discovered this because I ended up needing a replacement for my left ear, which I managed to somehow break during the photoshoot and initial testing of UTWS3, which led to the delayed posting of this review. 
The carrying case did not get many scratches while I've been using it, but the TWS units did get some, most probably thanks to the unusual places I took photos of them in. The units are light, and the part that goes around the ear is rubbery and flexible, making the overall comfort of UTWS3 fairly good. They have support for all audio codecs, including aptX, I'm mostly able to connect them via the aptX TWS+. As far as I can tell, UTWS3 does not support LDAC, only aptX and SBC. 
The behavior of the buttons changed after firmware updates, and now it is short press to pause the song, longer press on right side for volume increase, longer press on left earpiece for volume decrease. Long press on right earpiece changes the song, long press on the right earpiece goes to the previous song. You can change this behavior if using the FiiO Control App. Speaking of the app, you can configure UTWS3 to have EQ, but you must use one of the 3 preset EQ profiles and it takes away some serious volume. You can control the volume, and do firmware updates from the FiiO Control App. Each piece is controlled individually there. You can configure the idle power off time from 5 to 35 minute, and you can see how charged both are. Basically, it gives you power user abilities over the TWS adapters. 
In general, I like the UTWS3, they are really comfortable, the button rather than touch control is easy to use and intuitive, they connect well with most music apps on Android. The phone call quality is fairly good too, but the microphones are a bit too far from the mouth to record voice as well as something that gets better contact. Still, during phone calls there is no odd delay, and UTWS3 is great for sport too, being light enough, ergonomic enough for running and doing serious cardio while wearing them. 
I was able to connect UTWS3 to my Windows PC just fine and despite the fact I have no Wifi / BT antenna connected (it is just the empty MMCX Wifi connector), I have excellent quality with UTWS3 and they don't require much to just work. The quality is reduced compared to Android because Windows does not support LDAC codecs. There is no delay though, and you could use UTWS3 for gaming and movie watching without noticing any delays between audio and video, including watching hentai. 
Sound Quality
As you might expect, there is some quality loss when using UTWS3 if you're comparing their usage to using a wired connection, even when compared to using FiiO BTR5. This being said, the very affordable price point is a good advantage, and at 80 USD, they will overdo BTR3K well, and provide enough driving power for most sensitive IEMs like Campfire and iBasso IEMs. I was surprised by the fact that there is no delay when using UTWS3 and it is fairly stable. There is also no weird background noise with Windows or Android, no weird background hissing. I prefer the sound at high volumes when it gets more dynamic, and it can sound fairly flat and compressed at lower volumes. It feels like UTWS3 is making up for the dynamic and overall compression applied by Bluetooth codecs with raw power. Their sound gets more V-Shaped as you increase the volume.
At their absolute maximum is where I'm having a comfortable volume with most IEMs, and I would be willing to say that this will be true for almost everyone, and especially with a portable you can't get much louder, except for BTR5 with really sensitive IEMs. Now, to their actual sound, UTWS3 has a really fun signature with a thick and full bass, fairly smooth and deep, with a sparkly treble and a colorful midrange. The volume and maximum volume are both higher on Android and using aptX TWS+ compared to when having UTWS3 connected to a windows machine. 
We're looking at a deep and rounded bass with exceptional depth and impact for 80 USD, but with modest control and with a tendency to go big rather than going fast. The bass is really pleasing with Rock, Metal, and Pop, EDM and even Dubstep. It won't cut it for those looking for an analytic and technical presentation, but it should be perfect for those searching for a fun and commercial sound. UTWS3 adds quite a bit of bass, even with zero EQ, compared to most sources. It also adds some thickness in the midrange, and some warmth. The bass reaches as low as about 35hz, below which it gently rolls off. 
The midrange is thick and warm, colorful and fun. There's a fair feeling of space, although the stage is smaller than BTR5, it is larger than BTR3K and with better instrument separation and overall detail than both. Midrange has a good amount of textures, great overall presentation of background instruments. The sound can get quite heavy and thick, if UTWS3 is paired with already thick and heavy sounding IEMs, so I recommend brighter and colder ones for the most balanced listening experience, like Campfire Ara or iBasso IT07 and iBasso AM05. FiiO FH7 works really well too, but FiiO FD5 and FiiO FH5S will result in a really warm and thick signature. Female voices in particular are presented sweet, and the midrange has smoother textures with no grain. 
The treble is actually fairly sparkly, especially in the lower treble and upper midrnage, but there is not a lot going on in the upper treble, and there is a very distinctive roll off above 14 kHz that's most likely the fault of the Bluetooth Algorithms. There's no grain, but the treble and come as a bit strong compared to the default signature of the IEM when wired, for all IEMs tested. 
Overall, the signature of UTWS3 is punchy, dynamic, V-Shaped, aggressive and fun to listen to. It is not a bland sounding TWS adapter, nor a relaxing one, and I really recommend it for those looking for a lively signature. 
Comparisons
The main comparisons we're going to explore today are with FiiO BTR5, FiiO BTR3K, and Shanling MW200 Neckband. I also reviewed the Fostex TM which had the same overall basic idea behind UTWS3, but as far as I know Fostex doesn't sell those as TWS adapters only, just the whole IEM. 
FiiO UTWS3 vs FiiO BTR5 (80 USD vs 110 USD) – This is the biggest question everyone has been throwing my way, but really, there's no simple answer here. BTR5 colors the sound far less, and cuts less on detail, but at the same time the difference between using BTR5 and using a wired DAP with your IEMs is not as big as going full TWS with UTWS3. The overall performance is cleaner, more clear and more detailed on BTR5, with a wider soundstage, while UTWS3 sounds more intimate, more V-Shaped, with a stronger treble and more overall bass. 
FiiO UTWS3 vs Shanling MW200 (80 USD vs 120 USD) – MW200 is actually one really good alternative to UTWS3 because it has a similar sonic quality, but it has the convenience of being around your neck. That might as well be its downfall as I suspect those wanting an UTWS3 don't want a necklace and vice versa. MW200 is the kind of adapter that has even better power and detail than UTWS3, but costs a bit more and is a bit less convenient to use. Overall, MW200 also colors the sound a bit less, and UTWS3 sounds more V-Shaped with all the IEMs I paired it with. 
FiiO UTWS3 vs FiiO BTR3K (80 USD vs 80 USD) – Since those two are priced the same, I feel the need to say that UTWS3 is better than BTR3K sonically, and as a concept. The only thing BTR3K does better is be smaller, as it is much smaller and even more portable than having UTWS3 with their case. But as far as the sonic quality goes, BTR3K is smoother, warmer, bassier, with less treble and less detail. UTWS3 sounds more dynamic, more vivid, more detailed, with better treble extension. 
Value and Conclusion
Penny for penny, UTWS3 has good overall value, and it is one of those adapters that I can easily and safely recommend knowing you're going to be getting a high value item for your purchase. Now about whether you should get them, that depends a lot on what you're trying to do with them. 
I understand that most of us don't want wires, but the degradation in sonic performance is noticeable enough even with modern LDAC tech, and I am yet to hear a single device that is Bluetooth and doesn't change the signature in some way. This being said, UTWS3 on Android and with the maximum quality is different from listening to Campfire Ara wired, but it is not worse, it is new. It is far more V-Shaped, has more bass in the sound, more treble, is more peppy, but also has good overall detail. Not quite as wide and detailed as the wired connection, but if I'm going out and I want to enjoy the magic of Campfire Ara, I surely would welcome UTWS3 more than using them wired with a heavy DAP, especially if I'm going for a run.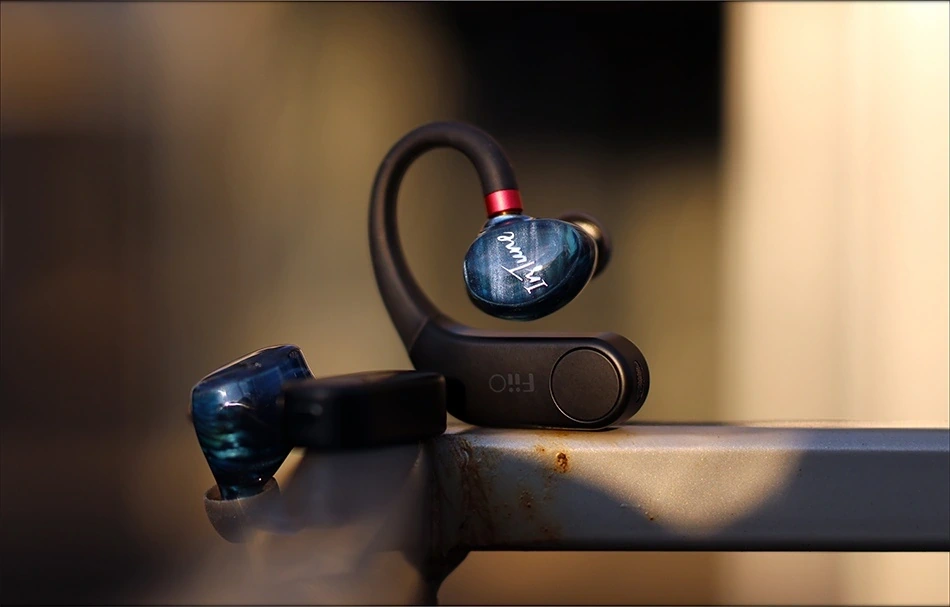 There's also the nice charging / carrying case, and they have good battery life too, so they are convenient. I would not recommend UTWS3 for classical, but if you need some pumped up tracks to run or walk, if you want music with you, and if you mainly listen to pop, dubstep and electronic, or even metal, it is really fun to be disconnected from the wires. I would use UTWS3 while assembling new furniture, cleaning the house, washing dishes and doing any other activity, they are that fun. 
At the end of today's review, if you're looking for a great high-quality TWS adapter to take your favorite IEMs wirelessly, then FiiO UTWS3 is a great option and one adapter I can easily recommend to everyone needing it.  
Product Link
You can grab one from www.amazon.com here: https://amzn.to/3kYJ8dF
If you're in the UK, you can grab one from www.amazon.co.uk here: https://amzn.to/39YZgpn
And if you're from Europe, you can grab one from www.amazon.de here: https://amzn.to/3CUtlCW
---
---
--- Please remember to stay safe, and always have fun while listening to music!---
 - If you have a dime to spare, and donate, to help us with electricity and work expenses, it would make my day much brighter, as it would help me improve things around the website and increase the frequency of my posts - 
---
Full Playlist used for this review
We listened to more songs than those named in this playlist, but those are excellent for identifying a sonic signature.  PRaT, Texturization, Detail, Resolution, Dynamics, Impact, and overall tonality are all revealed by those songs. We recommend trying most of the songs from this playlist, especially if you're searching for new music!
https://www.youtube.com/playlist?list=PL_cjBXGmwSHSdGcwuc_bKbBDGHL4QvYBu
--- Contact Us ---






---
---