Crosszone CZ-8A Hifi Headphones – Speaker Sound, Closed Back
Crosszone CZ-8A is the latest headphone made by Crosszone, with 3 drivers, all of them dynamic, and in multiple sizes and are priced roughly 1700 USD, and mostly available on the Japanese and Asian markets. Those are some high-end over-the-ear flagship headphones with ingenious design, so they will be compared to other flagships, like Kennerton Thror (3000 USD), Rosson RAD-0 (2200 USD), Spirit Torino SuperLeggera (2000 USD), Crosszone CZ-1 (2000 USD), HIFIMAN Arya Stealth (1600 USD), and Audeze LCD-XC 2021 (1800 USD). I will also include pairings with Cyrus One Cast (2000 USD), Astell & Kern SE180 (1500 USD), Lotto PAW 6000 (1200 USD), and iBasso DX240 (950 USD).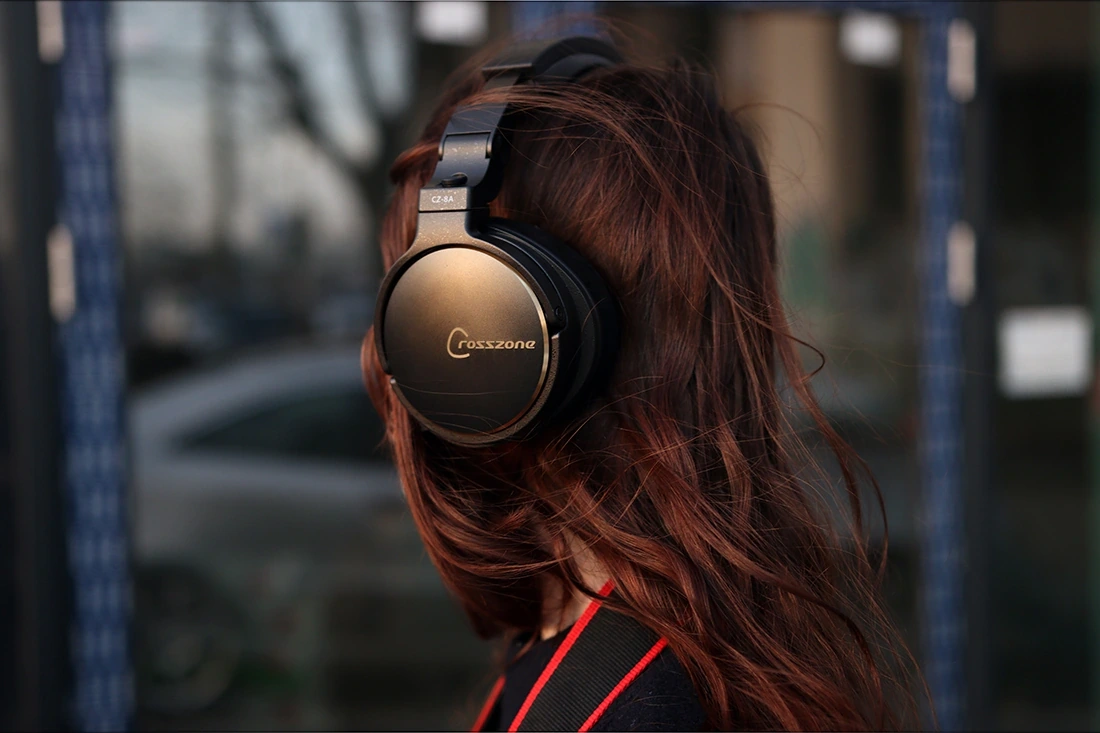 Introduction
We have reviewed many headphones here at audiophile-heaven, but nothing compares to Japanese headphones in general, as they tend to have that quality we often associate with the artisanal way of producing everything, and the principle that everything should be masteried until it becomes an art. This is exactly how it feels reviewing Crosszone Headphones, and those are a statement in both design, engineering and overall build quality, always. The best part about the company is that you know you're going to get some high-end products when you purchase from them, but this comes at the disadvantage of having to purchase from Japan directly, or through less known shops / sellers. In fact, CZ-8A is not yet quite widely available, although I have only good things to say about MuSon Project, the main distributors that help Crosszone reach their target markets, and who help spread the word about those awesome headphones. You are sure to find reliable support, and even though this is that one pair of headphones I don't ever expect to break on you, it is always reassuring to know you can rely on the company to support their products.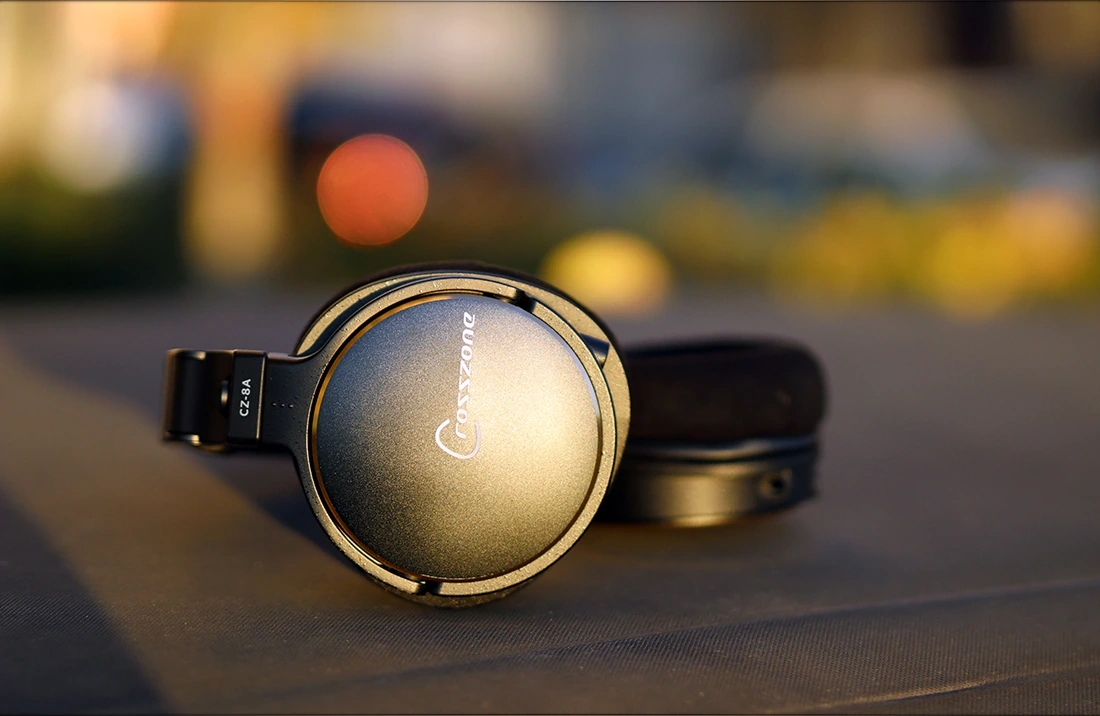 You don't have to worry about the company not speaking English either, as they are good with communication, which is quite refreshing compared to having to order from AliExpress and having extremely poor communication, as it often happens to me when I do shopping there. Crosszone will happily help with all your needs, but most of the purchase process is usually handled elsewhere as they don't sell directly to customers anywhere. 
It should be noted that I have absolutely no affiliation with Crosszone, I am not receiving any incentive for this review or to sweeten things out. I'd like to thank Crosszone for providing the sample for this review. Every opinion expressed is mine and I stand by it. The purpose of this review is to help those interested in Crosszone CZ-8A find their next music companion. 
Product Link
Official Link: https://www.crosszone-audio.com/
You can grab one from www.amazon.com here: https://amzn.to/3o6izEz
If you're in the UK, you can grab one from www.amazon.co.uk here: https://amzn.to/3rSGngl
And if you're from Europe, you can grab one from www.amazon.de here: https://amzn.to/3o3PrxM
Packaging
First things first, let's get the packaging out of the way: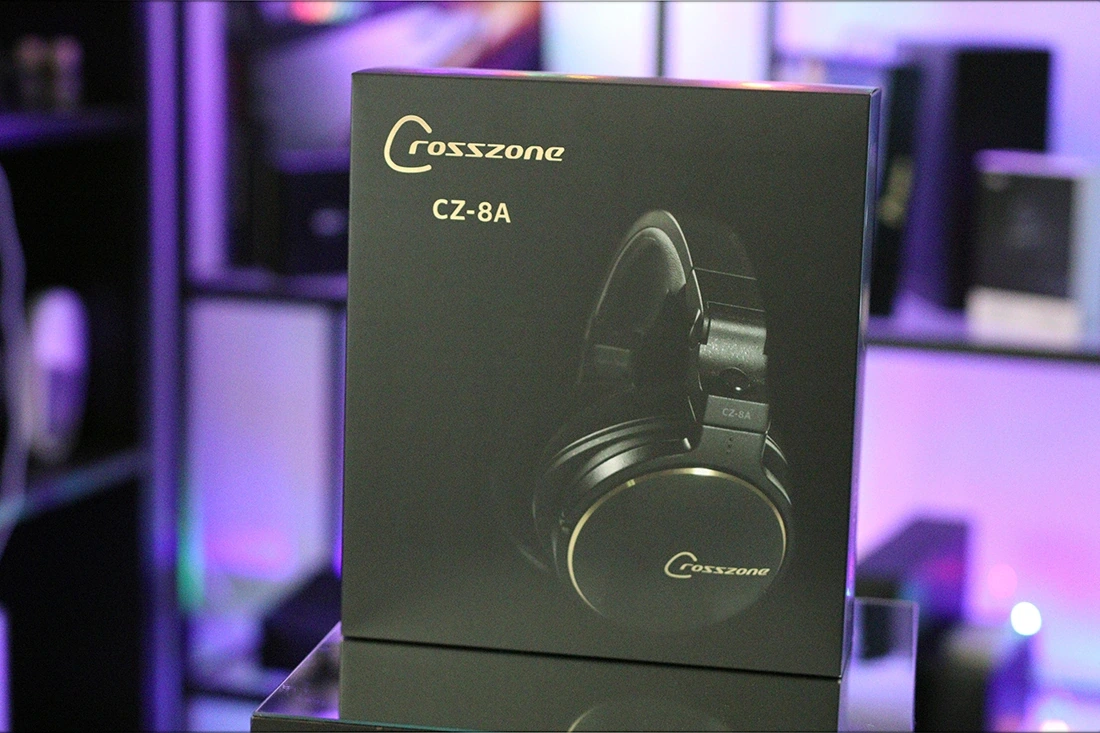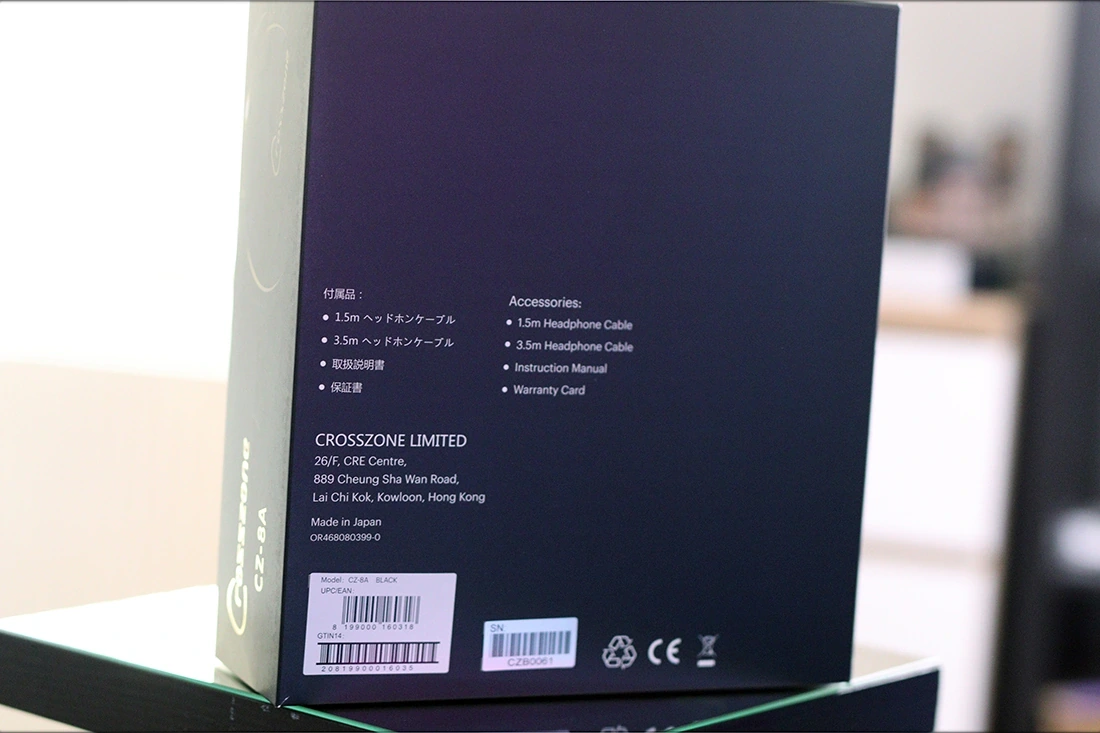 You know the unboxing is going to be lit when you see Crosszone in the title, as they always deliver in terms of package. The presentation of CZ-8A is fit for a high-end headphone at this price, with a nice default cable, and they are also selling optional balanced cables for their headphones.
Build Quality/Aesthetics/Fit/Comfort
I am really happy to repoirt that the new CZ-8A is like a child between CZ-10 and CZ-1, having the best of both, and becoming the ultimate headphone made by Crosszone so far. Starting with the build quality, we can see magnesium alloys all around, with a solid metallic frame, high quality soft earpads, and thick padding for the headband, but a low weight and no wearing fatigue. Despite the headphones being smaller now, with the cups having the ideal amount of space for my ears, they are not less comfortable than CZ-1, and in fact I would be willing to say that they are just as comfortable as the big ones.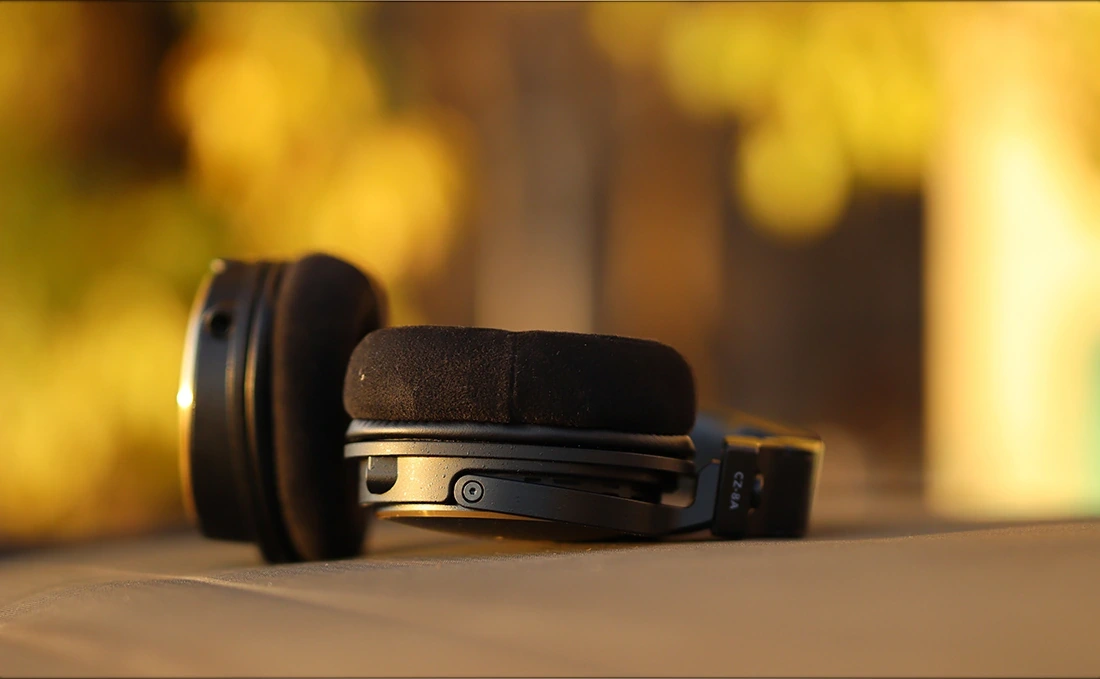 The earpads in particular are great, they are thick, soft, and cover my entire ear, despite not being as large as those found on the original Crosszone CZ-1. We have the awesome Crosszone Cables again, with 4 poles for each ear, but with a 3.5mm Single Ended connector at the plug level. You could theoretically cut it and get it to run balanced, but Crosszone also makes balanced cables if you want to invest in one. This technology feeds both signals into each ear, the crossover circuits cutting the signal into what you ear in each ear. In theory, this means that both ears receive a stereo signal, so assuming that the crossover is of good quality, the final sound should be superior to the traditional approach to headphones of having each channel fed into each ear, especially if you want a huge soundstage. 
The technology used in CZ-8A is named Natural Sound field, and it achieves the External Sound Localization effect with original technologies patented by Crosszone. They employ both Acoustic Resonance Technology or ART and Acoustic Delay Chambers or ADCs to achieve the natural space that you usually get when using speakers rather than headphones. Evolving from previous Crosszone releases, CZ-8A uses the new Wave Front Control Tech that employs 3 Drivers for each ear, and places them in a triangular shape with rounded corners, in such a way that the acoustic plate creates an acoustic lens effect and delays the sound coming from the back driver (35mm), enough to emulate a speaker setup in an open room. 
We have a main channel that is fed just the correct signal, and has two dynamic drivers, one bass driver of 40mm, for lows, and one 23mm driver for highs. There is a 35mm crossfeed driver that is fed the signal from the opposite channel, and which helps contour the crossfeed effect physically rather than using DSP (as you can when using Foobar2000 and other software based players). Each driver is a full high-end driver with Beryllium coating, and each has a brass ring attached to eliminate vibration and increase the overall strength. 
Although the cables look really basic in aesthetics, they are OFC cables, one 1.5 meters in length, and one 3 meters in length. The shorter cable is ended in a 3.5mm jack, while the longer cable is ended in a 6.3mm jack. Each cable has 8 separate wires, 4 wires or 2 sets. 
Crosszone takes great pride in their 3D Ear pads, and for good reason. CZ-8A is physically about the same size as the CZ-10 which I reviewed, and this is much smaller than Sennheiser HD800S, Audeze LCD-MX4 or Crosszone's own Cz-1, but my ears have a comfort that's comparable to the big boys in those new pads. They have different thickness for the front and the back of the ear, following a natural head shape, and the headphone cups swivel in every direction, to allow adjustments in any way necessary for a perfect comfort. The earpads achieve a perfect seal and you get a delightful low-end presentation, plus the lateral swivel mechanism is found above the earcup, leading to a much more even clamping mechanism than with most headphones. I am working on reviewing HIFIMAN Ananda at the same moment as CZ-8A, and with Ananda, they clamp my head at the base of my ears, where CZ-8A has a perfectly even applied clamping force all across the head and the ear.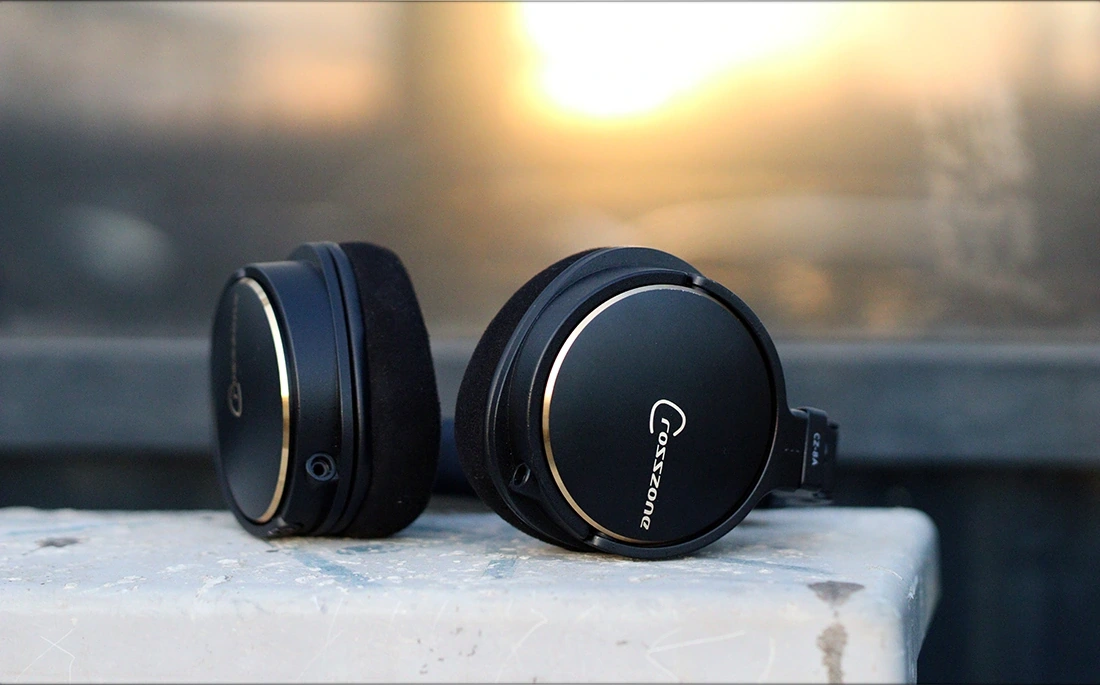 In fact, the headband has thick padding as well, and both the earpads and the headband have a high-end memory foam filling, both of them leading to a perfect comfort with CZ-8A. The cable is not microphonic, having a slightly soft feeling to it, which is pretty effective at absorbing sounds that would normally travel through it. The impedance of CZ-8A is rather high, at 75 OHMs, while their SPL is average at 100dB / mW, which means that you will need a slightly stronger source to drive them.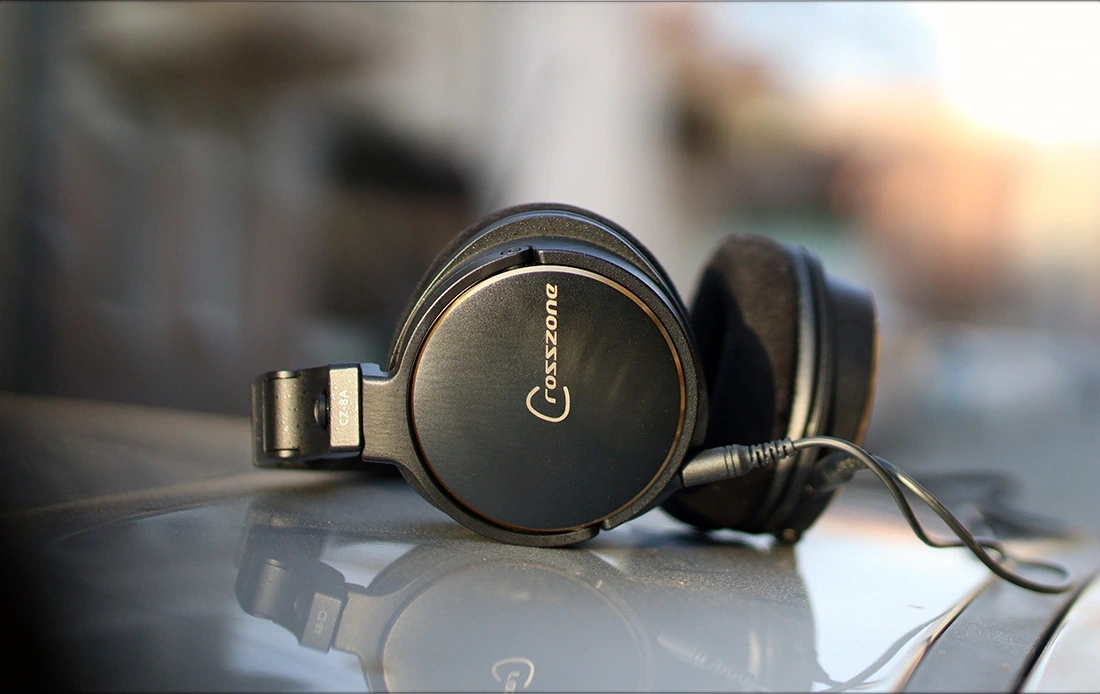 The outer cup is made of aluminum, and it has the ADC or Acoustic Delay chamber on the inside, the aluminum construction providing both excellent overall structural integrity, but also sonic performance for CZ-8A. More so than most headphones, the construction of the inner part of CZ-8A protects the drivers from electromagnetic interference, leading the the most pure and perfect sound that you could achieve with a headphone. This leads to a slightly increased weight for CZ-8A, and at 435 grams, they are not the lightest headphone ever created, but they are really comfortable for me, and wearing them feels like wearing a soft pillow, while hearing them feels like hearing a high-end speaker setup in an open room. 
Sound Quality
The sound of CZ-8A is really open, dynamic, punchy, and has a surprisingly good low end. I have used mostly high-end sources to drive CZ-8A, including Astell & Kern SE180, Astell & Kern SP2000T, iBasso DX240, iBasso DX220, Lotoo PAW6000, Dethonray DTR1+ Prelude, and Cyrus One Cast. All of those provide an excellent sound, and they are all fully capable of driving CZ-8A rather well, but so will be more affordable sources like Pro-Ject Head Box DS, iFi hip-dac2, and Burson Funk. I always use volume matching using a SPL meter when taking the sonic impressions, as well as comparisons for my reviews, and all sonic notes are taken over a period of 3-4 weeks to provide reliable and honest impressions, and as little bias as possible (which could be caused by fatigue, or initial impressions that are different from follow-up notes). CZ-8A is one of the very few headphones where I feel like burn-in helped a lot, and their sound changed a lot with further usage, evolving from being fairly mid-forward and lean, to being rich, smooth, full and resolute.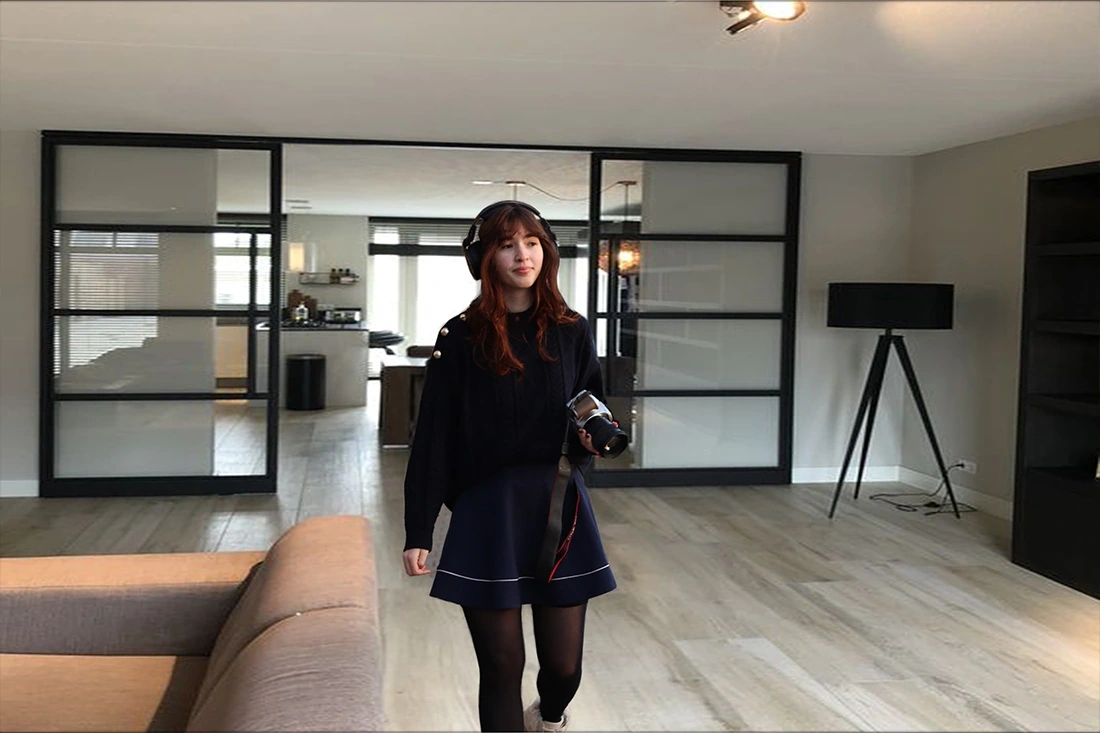 Crosszone CZ-8A sounds exactly as you'd imagine a dream headphone to sound. They are extremely wide, holographic, yet the midrange is forward and you feel fairly close to the lead vocals and the foreground instruments. Like all Crosszone models released recently, the bass is smooth, full and rich, deep and impactful, while the treble is smooth, fatigue-free, and the whole headphone has what I would be willing to call the lowest distortion I heard in a headphone so far. The best way to measure distortion is trying to increase the volume, and the louder you can go before the sound starts distorting, the better a headphone is. With CZ-8A, my head starts to rumble, and the walls of my ears will start resonating before I am able to hear any distortion, so this is that headphone to get if you want a purely detailed sound with zero distortion for any volume. The midrange forwardness of CZ-8A, which I will mention a bit, is similar to an Etymotic kind of midrange, but CZ-8A is really smooth, also very rich, and full, so it is just that tendency to bring the voices and forward instruments closer to the listener that can be compared to Etymotic.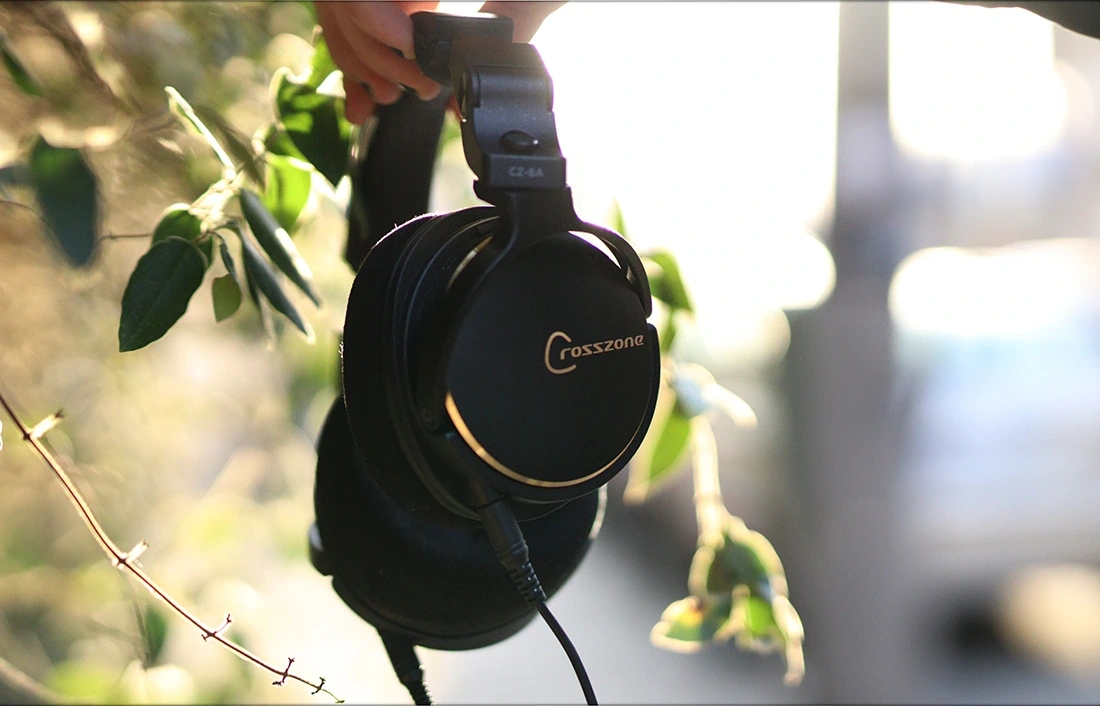 The bass of Crosszone became a central element of their sound with the release of their latest models, including CZ-10, and CZ-8A, this model having a beautifully detailed sound, with tons of impact and depth. The best part about their bass is that it is not intrusive, yet it is rich, full and deep, CZ-8A having virtually no roll-off, but having extreme speed, layering and impact. The bass of CZ-8A is fun for both Jazz, Classical, but also Pop, EDM, and Dubstep music. At the end of the day, my favorite music styles to listen to with CZ-8A are Dubstep, Electronic, Pop and Commercial music, thanks to its richness and fullness in the bass. The bass has a hard character if the song calls for it, so you don't have to expect a bland and lifeless or bloated bass, CZ-8A is able to really render a punch realistic when called for. On songs like Virtual Riot – Touhou Ridin, you can hear a really clean presentation for all instruments, but the bass presentation is truly special, CZ-8A being able to render the kind of bass that fills your ears, and your heart. The bass is rich, deep, and can help CZ-8A massage your head with bass notes, a distortion-free, smooth and rich experience that's rare with headphones and without investing thousands in a high-end subwoofer. CZ-8A defines the foreground instruments, and leave space for background effects and synth patterns quite nicely, helping define a huge, but natural stage. 
The midrange of CZ-8A is exactly what you'd expect after reading about all of the technologies the company included in this headphone, and the most obvious part about the mids is the stage. CZ-8A can extend wider than HD800S and HD800, but they will keep the forward instruments / voices quite close to the listener, so both midrange lovers and those who want a huge stage will be happy with CZ-8A. The tonality is natural, but also dominated by a peak around 1-2 kHz, which doesn't really color the tonality of either male or female voices, but does bring them closer to the listener. Background instruments play further in the back, well separated, and CZ-8A has proper separation for a flagship headphone, with extreme levels of detail and clarity, and a full, rich midrange too.
In the midrange, the texture is smooth and CZ-8A is the kind of headphone I can keep on my head and enjoy for more than five hours without having any hearing fatigue, and it has all the details that other flagships have, but present those smoothly. You should keep in mind, all of this is with a really forward midrange. At low volumes, the midrange can take over the bass, and the amount of bass can be lower, especially for rock and post-hardcore songs, so CZ-8A can be said to reveal exactly how a song was recorded. If the song has tons of bass, CZ-8A will happily deliver, but it won't add bass that was never there. On songs like REOL – 'Boy', the main bassline takes a forward position in the song, while Reol's voice is sweet, presented also fairly forward, with the background voices being really well defined from the voice and the bass. There's a really good sense of dynamics and CZ-8A has perfect timing for a quick song.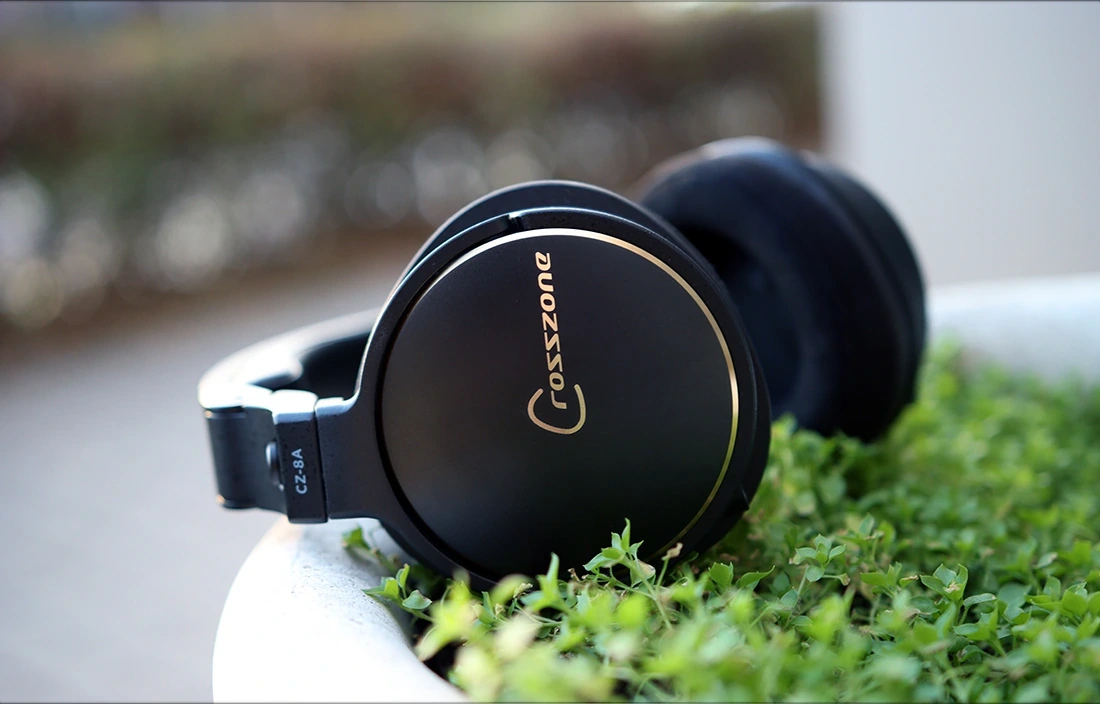 The treble of CZ-8A follows through and reveals a musical, smooth and enjoyable top end, with a rich and fun treble, smooth and lightweight presentation. CZ-8A is not dark nor bassy, or rolled off, rather, the treble is presented slightly further away from the listener, and it is never fatiguing or annoying, but a smooth, fun experience, with rich, smooth and clean overtones. There's a certain sense in CZ-8A of no distortion, which helps a lot when I am listening to fatiguing songs. This is the headphone to purchase if you want to hear everything through a large window, that colors music in a truly beautiful color and brings all the richness, smoothness and detail music has to offer right to your ears. The CZ-8A presents dynamics within the soundstage, so especially at first they can sbound less than planar alternatives, though they are more planar than all dynamic competitors like HD800S and Beyerdynamic T1.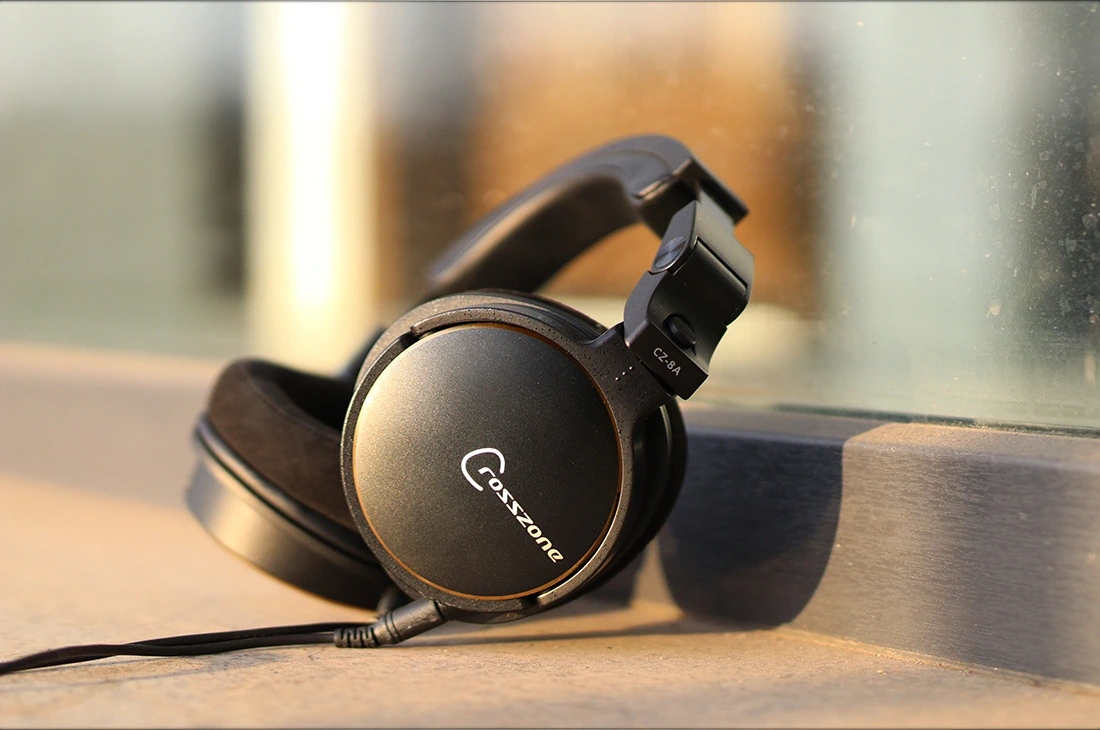 All in all, CZ-8A is exactly what it promises to be, a headphone that sounds better than most high-end systems will in a good room, and you have to spend more than 20.000 USD on a stereo to be even close to the stage and detail that CZ-8A is capable to offer for less than 2000 USD. I have a fear that these headphones will turn speaker and hifi guys to headphones and they won't even try to go back. CZ-8A has top of the line instrument separation and layering, and they are great at highlighting tiny details and revealing that certain sounds that can be akin to random noise, are actually parts of background effects, synths, pianos and such. The guitar on songs like Shiki – Purgatory State Of Mind is spot on when it comes to tonality, and accuracy, but the voice is well separated form it, and the background drum pattern. Bass is rich and deep on this song. 
Comparisons 
Crosszone CZ-8A versus Kennerton Thror (1700 USD vs 3000 USD) – The first comparison enters the scene hard, and theoretically Thror has better comfort since it is more configurable, but the weight distribution system works better on CZ-8A which sits better for longer periods of time. CZ-8A creates a much much better seal and that helps a lot with the bass depth and impact. The sound is more neutral on Thror, but this also means that the sound is more harsh and sharp, though between the two CZ-8A is more detailed, and has better depth, more width to the stage, and brings the midrange closer, all while having less distortions at extremely high volumes than Thror. All in all, the sound is also smoother, richer, fuller and more pleasing, more musical on the CZ-8A which is tuned to sound closer to a hifi setup. Thror remains quite cold and brighter, which helps a lot for rock and systems, where CZ-8A might be a bit too smooth for some, or a bit too mid forward, but the fullness and richness makes it so enjoyable that I feel like blasting some EDM and Dubstep on CZ-8A, while Thror is mostly for Classical, Orchestral and some Jazz. 
Crosszone CZ-8A versus Spirit Torino SuperLeggera (1700 USD vs 2000 USD) – I know those two headphones that very few reviewers cover, so I try to cover everything that everyone else misses as much as I can. The comfort is better on the CZ-8A, thanks to thicker ear padding, and more ergonomic design. The overall presentation is more forward, more dynamic and more colorful in the midrange on Spirit Torino Super Leggera. The biggest difference is in the bass, where Super Leggera has less bass quantity, but slightly faster speed, a more dry character and more quick bass impact. The CZ-8A has more bass, better depth, sound fuller, smoother, wider, deeper and has more overall detail than Super Leggera. The midrange has a more tube-like character on Super Leggera, while it sounds more analogue, more similar to tape and Magnetic Recordings or Vinyls on CZ-8A. Both are clearly aimed at hifi guys who know their setups and who are looking to go from full sized speakers to headphones, and want to make this transition as fun as possible, reproducing a full speaker sound, while costing less than 10%. 
Crosszone CZ-8A versus Rosson RAD-0 (1700 USD vs 2200 USD) – We have two rich and full sounding headphone here, so let's start by saying that the comfort is better on CZ-8A, which is lighter, but also has thicker headband padding that helps spread the weight more evenly, and which helps with the overall wearing fatigue. The sound is much bassier, darker and fuller on RAD-0, while it is much wider, deeper, and more midrange forward on CZ-8A. RAD-0 sounds darker, and has more roll-off in the treble, where CZ-8A has a natural extension with great dynamics and resolution, giving better highlight to micro details, and making it much easier to understand what symbols and background instruments are. If you want the maximum smoothness, fullness and overall depth, RAD-0 is unparalleled, but if you're looking for a more balanced listen, with more forwardness in the midrange, also with better overall soundstage, in both width and depth, with more treble extension and less roll-off, then CZ-8A is more recommended and should serve you well. 
Crosszone CZ-8A versus Crosszone CZ-1 (1700 USD vs 2000 USD) – The original CZ-1 has much larger earcups, so better comfort, but the bass on the original is leaner, and the whole sound is much more lean and gentle. The sound of CZ-8A is richer, fuller, more dynamic, punchier, and more detailed. It is ironic, but where the original is really smooth and detailed, CZ-8A refines the Crosszone sound a lot and presents music with far more detail, more impact, more edge and the midrange is brought even more forward. Guys used to speakers will love both, but the bass of CZ-8A will feel much closer to what you get from a high-end stereo system with a high-end subwoofer, where CZ-1 is leaner and better suited for Jazz and Room Music, CZ-8A being perfect for virtually any music style, but being especially great for Pop, EDM, Electronic, Dubstep. 
Crosszone CZ-8A versus HIFIMAN Arya Stealth (1700 USD vs 1600 USD) – You probably know that Arya is one of my favorite headphones so far, but the construction quality difference is noticeable, the frame and earcups of CZ-8A feeling better made and like they will last a longer time. This being said, Arya has an easier to replace default cable, and they are slightly lighter, plus they have a much larger earcup, so folks with larger ears will find comfort easier. The sound of the two headphones has similar dynamics and punchiness, but the overall presentation is much more midrange forward in CZ-8A, with more presence to both male and female voices, but also a wider and deeper soundstage, and more bass quantity. Arya Stealth sounds lighter, more balanced, is slightly more dynamic, where CZ-8A highlights micro details more, and has lower distortion, especially at extremely loud volumes. Both are recommended purchases with wide soundstage and deep bass, I would recommend Arya more if you're looking for a balanced signature, and CZ-8A more if you're looking for a rich, full, deep, smooth and midrange forward presentation with a huge and deep stage. 
Crosszone CZ-8A versus Audeze LCD-XC 2021 (1700 USD vs 1800 USD) – This comparison is hard, because both headphones have good value, and good build quality. LCD-XC is a bit heavier than CZ-8A, but the earpads are thicker, and most of the weight sits at the top of the head, where CZ-8A has better weight distribution thanks to the thick headband padding. The cable quality is a bit better on LCD-XC. The overall sonics of CZ-8A are much wider, with considerably more bass and impact, better dynamics and overall instrument separation than LCD-XC. LCD-XC has slightly more resolution and overall detail, but the presentation is far sharper, with a stronger treble, and less bass quantity. CZ-8A has more forward midrange, and this brings the voices of your artists closer to you, all while creating more width and depth for the song to play. LCD-XC is better for studio work if you need to make sure of how your mix sounds, while CZ-8A is a true hifi headphone that sounds as beautiful, musical, rich and smooth as it can, all while being mid forward. 
Pairings
Crosszone CZ-8A + Cyrus One Cast (1700 USD + 2000 USD) – One Cast is a unique situation, it has an excellent headphone driving part, which is rare for desktop units made mainly to drive speakers. The pairing has excellent overall dynamics, punchiness and resolution, while One Cast gives CZ-8A one of the most V-Shaped and fun tunings, and since they are a bit midrange forward, this pairing can sound the most natural and balanced, especially for a well priced pairing that will combine with speakers too. 
Crosszone CZ-8A + Lotto PAW 6000 (1700 USD + 1200 USD) – You can have the most gentle and refined sound from this pairing, plus PAW6K has good USB DAC function, along with a nice ergonomic body, and tons of power to drive CZ-8A. The overall sound is deep, wide, but also natural and soft in the mids, the kind of sound that you really want to hear when listening to pretty much any music style. The pairing also has excellent resolution, and despite the softer presentation, PAW6000 does not take any information away from music when driving CZ-8A. 
Crosszone CZ-8A + iBasso DX240 (1700 USD + 950 USD) – This is a pairing I love a lot for its forwardness and liveliness, along with the overall dynamics and impact it provides. The DX240 provides a really quick and punchy bass, with a really good sub-bass rumble and impact. The overall dynamics are insanely good, and the detail is top notch. The pairing also works as a USB DAC from my PC, and DX240 has easy support for any streaming app you can dream of. 
Crosszone CZ-8A + Astell & Kern SE180 (1700 USD + 1500 USD) – This is actually the pairing I have been using the most for my review on CZ-8A. The main reason is that I can easily connect SE180 as the dAC/AMp for my PC, and it provides a really clean, detailed and dynamic sound. The bass in particular is a bit better when using Astell & Kern DAPs for Crosszone Headphones, and they provide the best overall depth, impact and bass quantity, along with the highest amount of body and depth to music. The overall treble is also clean, yet detailed, while the midrange is slightly forward, but also clean and fatigue-free, allowing you to hear voices clear and well articulated, along with guitars, and pianos. The stage is about the deepest with SE180, from all the pairings I have tried. 
Value and Conclusion
At the end of the day, especially after having gone through so many comparisons and notes over the past weeks, I think that the verdict is called, and Crosszone CZ-8A is a delightful headphone with an especially beautiful sound, deep bass, wide soundstage, deep sound, and excellent value. They do fight in the big boys arena, and their little brother, the CZ-10 is also very good in value, but Crosszone never fails to amaze when you hear their headphones, plus the overall build quality made by the Japanese company is something else entirely. They make art out of making headphones, rather than producing those en-masse.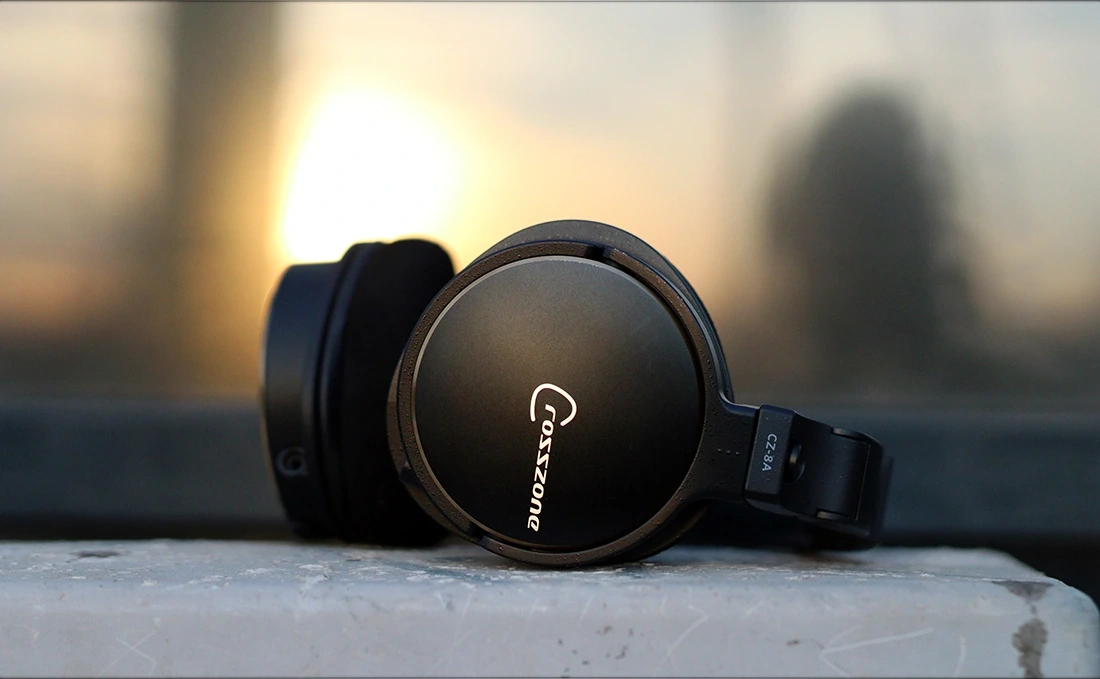 The package of CZ-8A includes two cables, so you'll be able to use them with a portable source, or plug them in your favorite desktop DAC/AMP, along with your favorite music and Streaming services, plus they are comfortable both portably, and if you're sitting at your desk, regardless whether you're using them for less than an hour, or many hours in a row. Crosszone made sure that they are compatible with virtually any user, designing the clamping mechanism in such a way that they sit comfortably on everyone, without clamping too hard, yet able to get a perfect seal and a beautiful bass / sound. 
Before giving the final word on them, I will be adding Crosszone CZ-8A to Audiophile-Heaven's Hall Of Fame as one of my favorite headphones, with a great build quality, very detailed, wide and natural sound, plus excellent value and drive factor.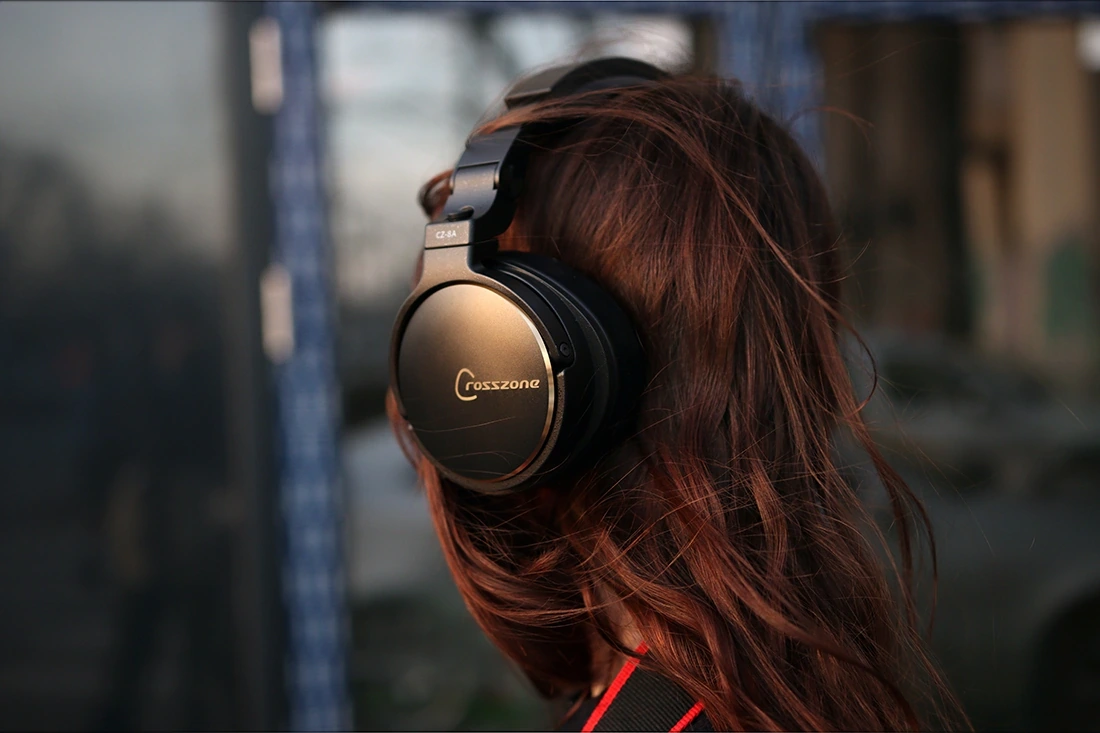 At the end of the day, if you want to listen to full sized high-end speakers, in a well designed room, but simply can't, and if you don't want to argue with your loved ones, but still can't scratch your itch with your everyday headphones, Crosszone designed the CZ-8A just for you, a headphone that's perfect for every music lover who's used to a wide stage and who wants to hear that, but portably and in their own intimacy. 
Product Link
Official Link: https://www.crosszone-audio.com/
You can grab one from www.amazon.com here: https://amzn.to/3o6izEz
If you're in the UK, you can grab one from www.amazon.co.uk here: https://amzn.to/3rSGngl
And if you're from Europe, you can grab one from www.amazon.de here: https://amzn.to/3o3PrxM
---
---
--- Please remember to stay safe, and always have fun while listening to music!---
 - If you have a dime to spare, and donate, to help us with electricity and work expenses, it would make my day much brighter, as it would help me improve things around the website and increase the frequency of my posts - 
---
Full Playlist used for this review
We listened to more songs than those named in this playlist, but those are excellent for identifying a sonic signature.  PRaT, Texturization, Detail, Resolution, Dynamics, Impact, and overall tonality are all revealed by those songs. We recommend trying most of the songs from this playlist, especially if you're searching for new music!
https://www.youtube.com/playlist?list=PL_cjBXGmwSHSdGcwuc_bKbBDGHL4QvYBu
--- Contact Us ---






---
---