Audeze LCD-XC 2021 Headphones – Art Of Planar Monitors
It is time to get serious, and LCD-XC is the perfect headphone for this, perfect for music listeners, music producers and an essential tool for music enthusiasts everywhere. The price sets the bar high, as they're a high-end model priced 1800 USD in the configuration we're reviewing today. They are also the latest model made by Audeze, and they come with all the latest tech, so we will be exploring comparisons between LCD-XC and Kennerton Thror (3000 USD), Audeze LCD MX-4 (3000 USD), Rosson RAD-0 (2600 USD), Sivga Peacock (1500 USD), and Crosszone CZ-1 (2000 USD). The pairings will include desktop sources, as LCD-XC needs quite a bit of power to be driven well and to show their fangs, so pairings will be with Cyrus One Cast (2000 USD), Smyth A16 Realiser (4000 USD), Violectric HPA V340 (2000 USD), and AnalogAudio AAdac (4000 USD).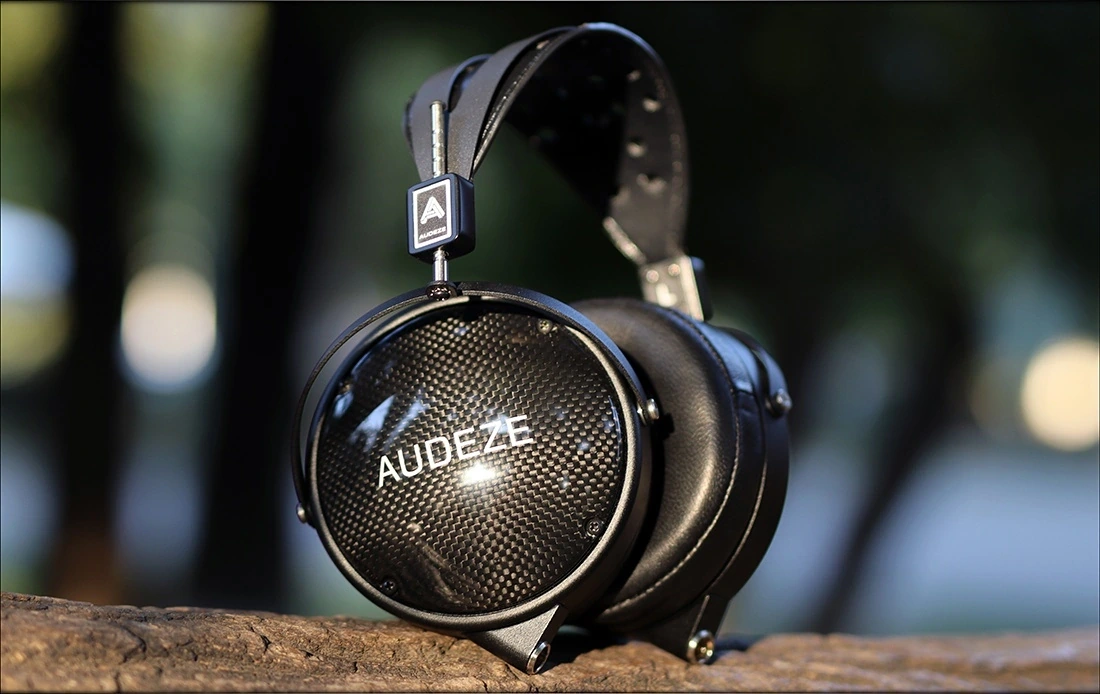 Introduction
Every once in a while I feel like a bite a bit more than I can chew, and this is the case today, as I extended the review with far too many comparisons and pairings to finish writing the review in less than a few days, so you can imagine I like working on reviews, especially when a headphone sounds so good and I want to keep it on my head. If you know Audeze, you probably know they aren't afraid to provide EQ profiles for their headphones, and that they are not afraid to help you squeeze the best performance possible from their headphones. It is also quite clear that the company is not afraid to be honest about their headphones and provide the best products they can, along with the best warranty they can. Audeze products are especially covered if anything is to happen to them, and they are one of the more popular headphone makers in the world, one out of 10 headphones in Romania being an Audeze one. Their LCD-2 series has been especially successful, thanks to their perfect price / performance balance, but Audeze headphones are some of the most widely used headphones in music production / mastering.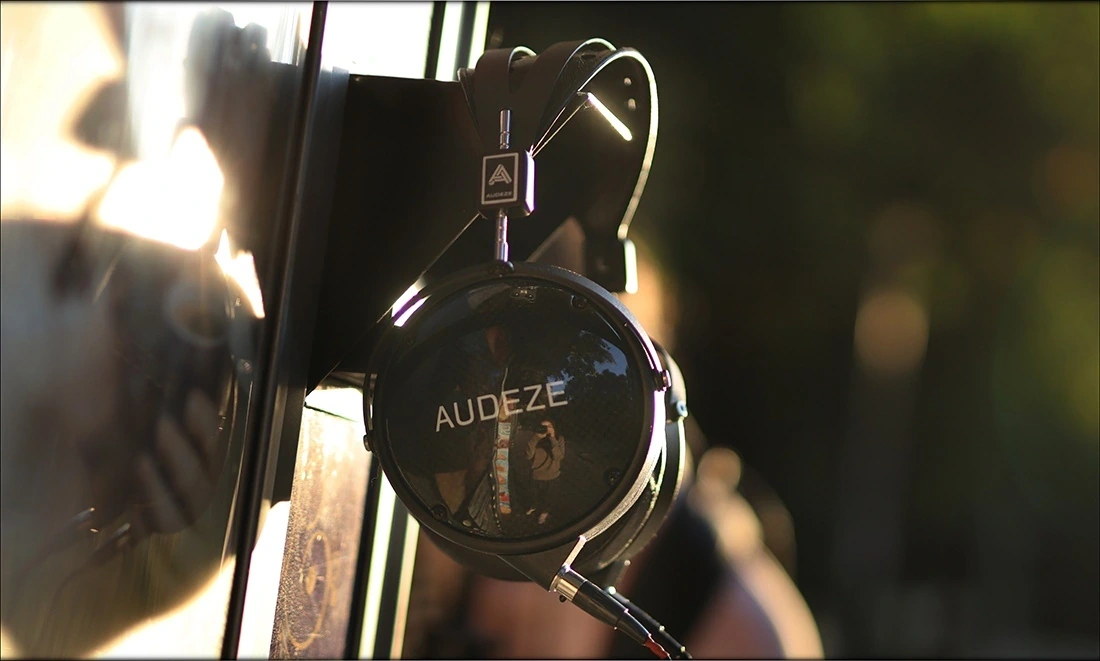 It should be noted that I have absolutely no affiliation with Audeze, I am not receiving any incentive for this review or to sweeten things out. I'd like to thank Audeze for providing the sample for this review. Every opinion expressed is mine and I stand by it. The purpose of this review is to help those interested in Audeze LCD-XC find their next music companion. 
Product Link
You can grab one from www.amazon.com here: https://amzn.to/3AGe3QI
If you're in the UK, you can grab one from www.amazon.co.uk here: https://amzn.to/3aFmEIK
And if you're from Europe, you can grab one from www.amazon.de here: https://amzn.to/3aOkDdb
Packaging
First things first, let's get the packaging out of the way: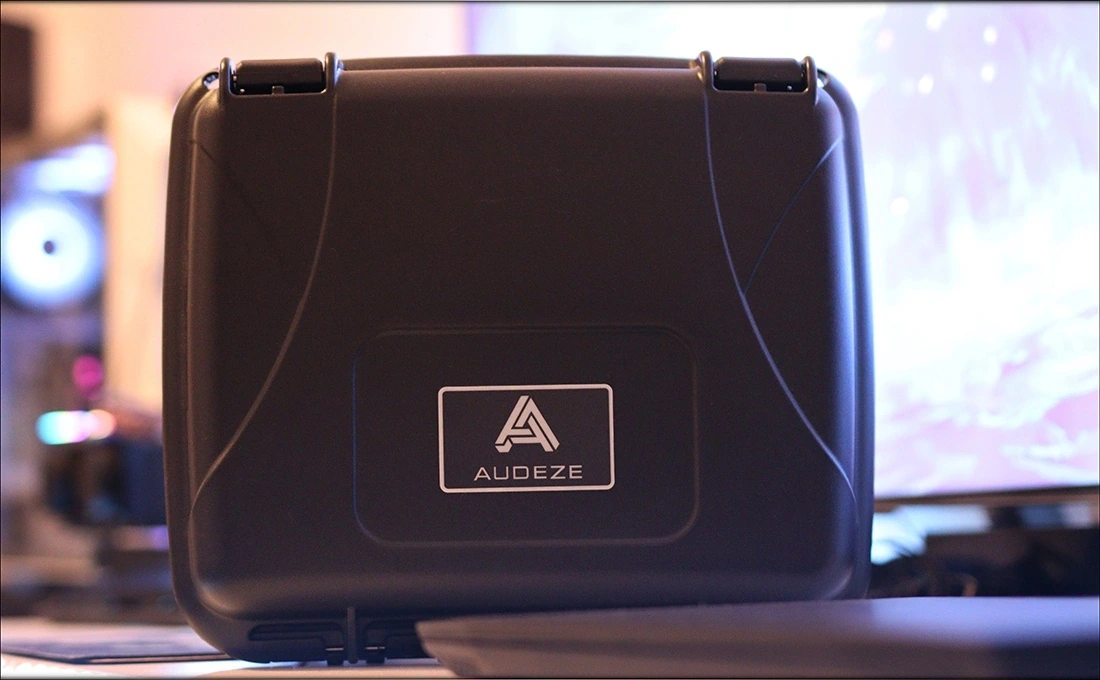 We're having a special here at Audiophile-heaven, as the model we're reviewing is the Premium one, with the large Audeze Peli-like case. There are some differences between the two versions of LCD-XC available on the market now, and they are mainly about the package.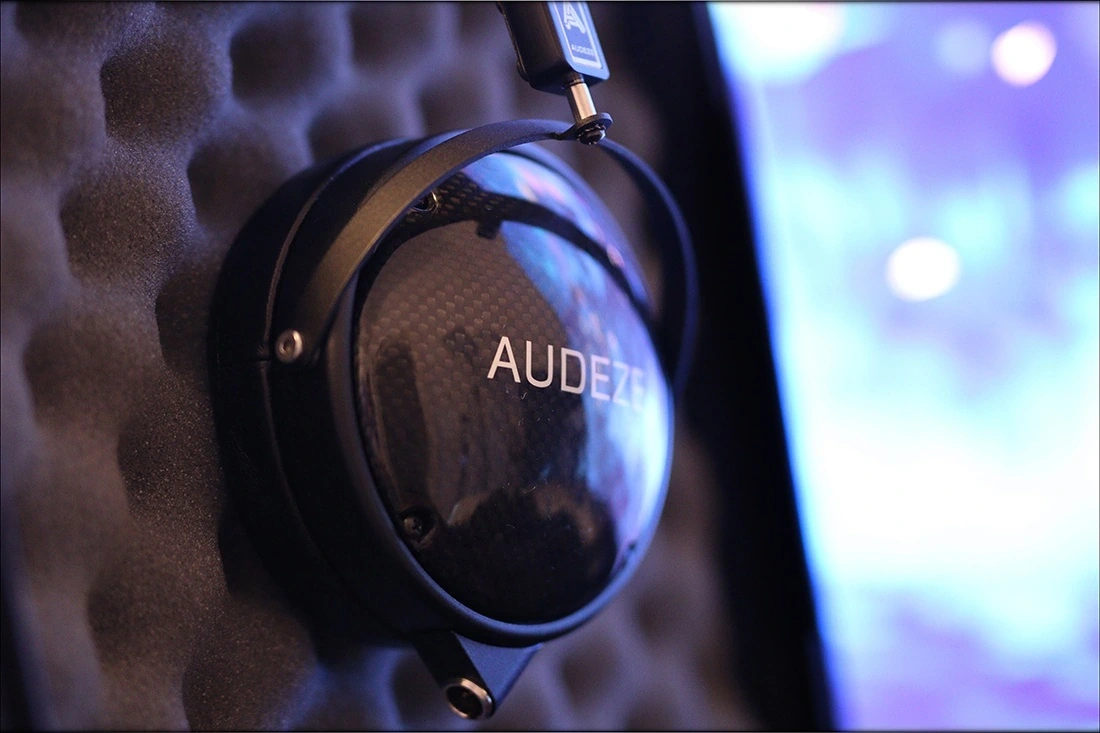 Our Premium package includes the headphones, two cables, one in XLR Balanced, and one in 6.3mm Single Ened mode, a card for the warranty, and a USB stick with user guide / warranty card. Audeze also includes a 3.5mm to 6.3mm adapter in the premium package, and the case is the professional style, with heavy padding, and a larger case. There's enough space to hold not just the headphones, but also a DAP or a smaller interface. 
The Creator Package includes just one single ended cable, with no adapter. The case is also widely different, much smaller, but still great for travel. Audeze is one of those companies that will make an awesome package even when it is the less expensive version and won't send your headphones naked. 
Build Quality/Aesthetics/Fit/Comfort
If you haven't already, you should read my reviews on Audeze LCD-MX4 and Audeze Euclid, as I described in detail my prior experiences with Audeze there. The most important aspects about the new LCD-XC are the lighter design, as the weight went down from 700 grams to 677grams. If that doesn't sound much lighter, you can actually feel it. The design is different, with a carbon fiber pattern for the cups. 
Audeze is one of the very few companies that actually develop their own drivers, and they take great pride in it, always refining, always improving and always providing better quality for their fans and lovers. LCD-XC is a great example of this, and although there was a model with the same name released a few years ago, the new model draws on the technological advancements from Audeze, especially the lighter magnets, and lighter driver membrane that can move quicker, snappier, revealing more detail in music, and having better overall resolution. Audeze is pretty much the name everyone thinks of, when saying "Planar Drivers", and that is saying a lot since about half of companies use planar magnetic drivers right now, and more than 60% of over-the-ear headphones I reviewed over the years are planars.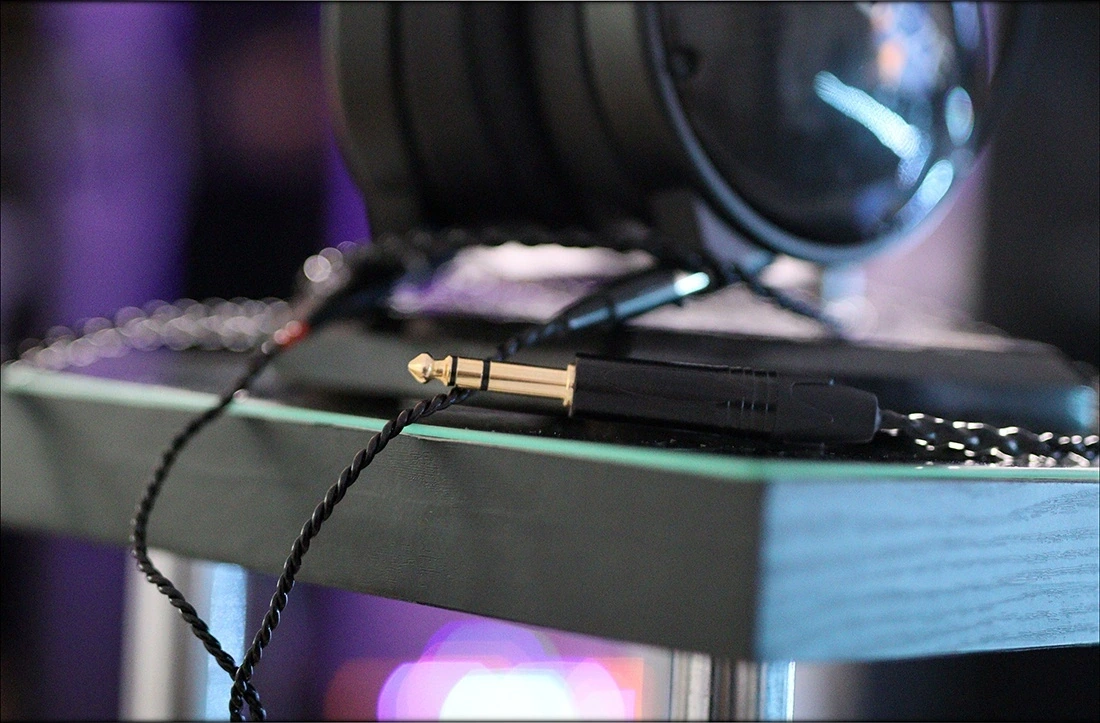 Looking at Audeze LCD-XC, they look and feel like a proper high-end flagship headphone, with the signature Audeze large cups, and thick, chubby earpads that will be comfortable for any ear out there. Audeze revised both the headphone magnets by cutting the number of Windows in their Fazor count to 6 from 8, and they are now using a dual-sided stacked array of magnets. The earpads are not ventilated slightly more, and this is actually a sizable difference as Audeze LCD-XC has no driver flex now, compared to LCD-MX4 which did have some driver flex. For reference, most HIFIMAN Headphones have driver flex, like HE6SE, and the original Arya, also both using Planar magnetic drivers. Newer models tend to get rid of it, by ventilating the pads and the drivers a bit better. The new cup design has a glossy surface, but despite this, they stay fingerprint-free and scratch-free even after quite a bit of usage. The default cable is a 1.9m 20AWG OCC Copper Wire, braided and fairly tangle-free. Surprisingly, there is no cable microphonic noise that travels to your ears, and you can comfortably wear an LCD-XC while walking if you wanted to.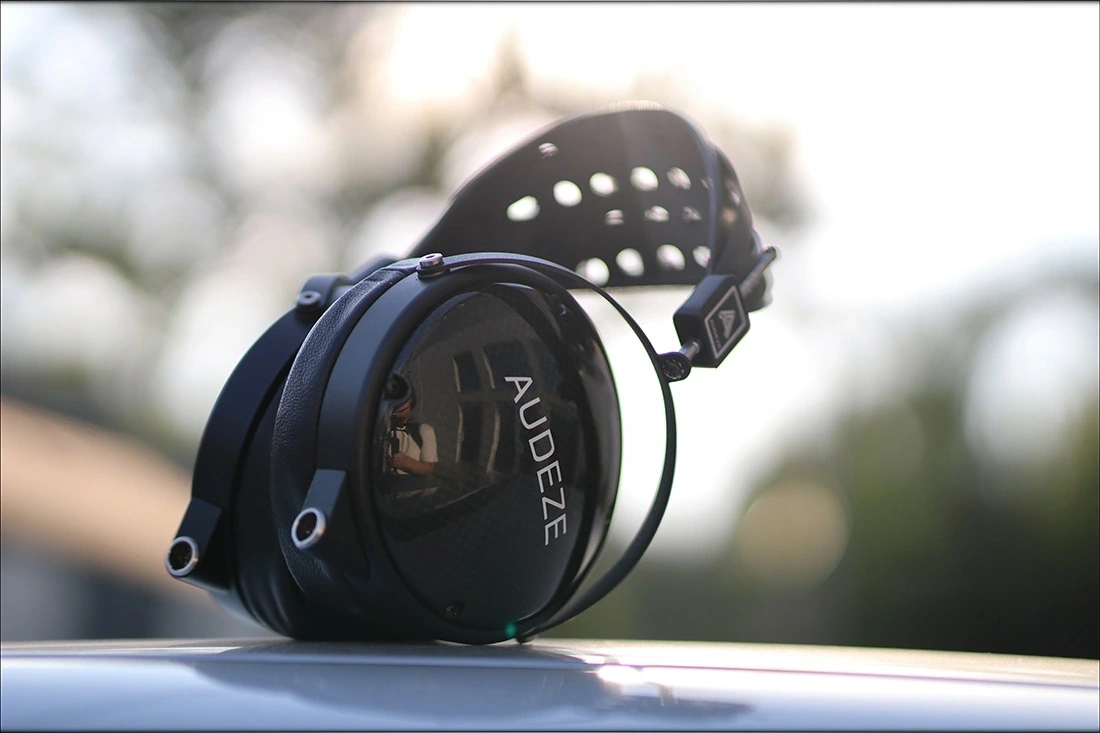 As I wore and knew LCD-MX4, and LCD-2C, along with isine20 and Euclid, I have to mention, the new LCD-XC is the most comfortable Audeze headphone to date, despite them being closed-back. There's enough clamping force to keep them on your head while you're moving around, unlike Crosszone CZ-1 for example, which is designed to be loose. The clamping force is higher than Sennheiser HD800S, but lower than Sennheiser HD660S. 
The overall design isolates well from the outside noise, with almost 20 dB of passive noise isolation, and there is little leakage for a headphone this large with such large drivers. You can blast metal in LCD-XC and those around you will hear what you're listening to at conversational levels at most. LCD-XC leaks about as much as most closed back headphones, less than any semi-open or open-back headphones. They would make excellent monitors and monitoring headphones, also editing and music production headphones thanks to this. 
Audeze provides their Reveal+ VST plugin for those into Monitoring / Mastering / Mixing and music production in general, and we'll explore it in-depth below. 
Monitoring / Mixing / Mastering / Music Production 
Audeze LCD-XC is not specifically geared towards music producers, but it ended up being one of the most widely adopted headphones by the music industry, especially those working in mastering, mixing and editing music. The main reasons behind this are the relatively good isolation, low leakage, and larger soundstage. Usually, you'd need a large open-back headphone to get the same amount of soundstage as you're getting from Audeze LCD-XC, but somehow they managed to give it a really large stage. We're talking about wider than most open-back headphones stage, as LCD-XC sounds wider than Sennheiser HD660S, wider than Denon AH-D7200, wider than Audeze LCD-MX4, and wider than HIFIMAN He6SE. In fact, the only headphones that are wider than LCD-XC are HIFIMAN Arya and Sennheiser HD800S, but both are less widely used in music production, mixing and mastering. 
Even listening at low levels on Audeze LCD-XC means that I can't hear myself typing this review, and I am not bothered nor can I hear smaller sounds from my room, like my air conditioner, computer fans, and other sources of noise. 
The overall instrument separation along with excellent resolution / detail also help a lot with listening to Audeze LCD-XC and to mastering and mixing music with them. It is really easy to notice when you make a mistake, when the bass is too flat, or when you're going too aggressive with the voicing. This is a double sided edge, because it means that LCD-XC won't be great for old and poor recordings, but sometimes you want a honest headphone that will tell you whether you mix sounds alright or not. 
Software – Reveal Plugins
Audeze is one of the very few or rather probably the only company out there who boasts about using EQ and not only suggests this, but actually helps their users install and profile their headphones. It is no secret that some EQ can do wonders for the right headphones, as long as it has enough headroom. We typically refer to headroom as to the amount of EQ a headphone can take before distorting. Some folks believe that you can EQ ad infinitum as long as you lower other frequencies, but that's not exactly true, and some headphones will start distorting if you add some extra bass, even if you lower all the other frequencies. Audeze headphones in general, and LCD-XC in particular, have enormous headroom, giving users the ability of tweaking their sound any way they see fit, including adding monstrous amounts of bass, and fine tuning LCD-XC to the Harman curve. 
They do have an intended signature, but Audeze gives their interpretation of how most users EQ'ed their headphones, the Reveal plugin making all the EQ for Audeze headphones easy and fun as a process. 
Reveal+ is a plugin developed by Audeze together with Embody, basically made to EQ their own headphones. It is more than your average EQ, and it can accurately simulate a multitude of studios, with their own colorations, soundstages, and all characteristics in detail. Audeze also offers the option of taking a photo of your ear and for the software to try and simulate the sound in such a way that it counters the natural shape of your ear, in the end resulting in a more natural and cleaner sonic presentation for you. This one does not work for me, but my camera may be too low resolution. I would be willing to say that Reveal+ is the most advanced EQ I heard to date, and it does indeed make me feel like I'm standing in an open room while listening to LCD-XC, and what's more, it is able to simulate actual speakers in an actual studio. The only minor downsides are that it lowers the volume of the headphones, so that you don't introduce digital clipping, and that Reveal+ is a VST plugin so you can also use it outside of a DAW. Cool part is that you can quickly engage and disengage it if you feel like it. The list of music players that do support Reveal+ is long, and it includes loved music software like Audirvana, Soundsource, VOX, Jriver, Fidelia, As far as music production tools go, you can use Reveal+ with ProTools, Logic PROX, Ableton Live, Digital Performer, Reaper, and others which are compatible with VST Plugins, AAX, or AU Plugins. In fact, this means that for MAC you have easy support for system-wide music EQ. 
The price of the Reveal+ Plugin is usually a one-time payment of 200 USD. For LCD-XC owners, there's a 100 USD price reduction. If you didn't catch on this offer (you mainly need to order directly from Audeze as far as I understand, this doesn't work if you order form any other source), there is still hope. Basically, you can order the Reveal plugin based on a monthly payment plan, and this is really sweet because if you keep the order going on for 24 months, you will automatically own the plugin, and this means you can experiment, or give it up if you don't like it, without having to pay the upfront entire fee of 200 USD. 
Sound Quality
I would say that so far I heard about half of the headphones designed by Audeze, including that of their engineer who decided to start his own headphone company – the Rosson RAD-0. Every single Audeze headphone so far has its own unique personality and tuning, and LCD-XC is unique among them still. Not only has it more resolution and detail than all of the other audeze headphones, but it is also much lighter, snappier, and more dynamic, with far less bass and thickness. This is totally new for Audeze, and while you would theoretically know what to expect from the Audeze house sound, in terms of detail and resolution, LCD-XC is something new, even compared to LCD-MX4. The magical thing here is not just the raw detail, but the vocal and midrange energy, LCD-XC is not a closed back bass cannon, it is a true monitoring headphone with the power and prowess to be named as such. The whole tuning is slightly bright, and they have a vivid vocal presentation, being really articulate.  
Please take into account that most of today's written review has been taken with LCD-XC powered from Cyrus One Cast, Violectric HPA V340, Feliks Euforia, Audio-GD Master 19, Astell & Kern SE180, and iBasso DX300. If you plan on powering LCD-XC from a portable, you will need balanced cables, and the high-end portables to really get the best overall experience. 
The bass is really clean, crisp and neutral. It is also not pushed to its limit, and you can easily pump around 8dB of pure low end, including sub-bass, to give LCD-XC 2021 more bass and energy, more substance, and they'll take it nicely, maybe even ask for more. Traditionally, the LCD series from Audeze have been fairly happy with their bass, they always had a generous amount of lows, including a warmth that extended to the midrange, and which made listening to Audeze headphones a really thick experience, but with LCD-XC we have what I consider to be the quickest bass response I've heard from Audeze to date. The bass is articulate and helps a lot with understanding where you bass guitars are, works well for electronic too, and the neutral quantity never overpowers the mids and other frequencies. 
The midrange is a mix of naturalness in the presentation and neutral in the overall tuning. There's a bit of a peak around 3.5kHz, which gives female voices slightly more energy and emotion. This also helps with higher pitched instruments in the mids, like pianos and violins, giving them a beautiful vibrance and energy. It works well for noticing small details, the sound is snappy, airy and huge in soundstage. There's a certain spatiality to music that I'm able to admire and lose myself in while listening to LCD-XC. I'm willing to say that XC is better than both LCD-2C and LCD-MX4 in soundstage width, reach, air and depth. This is slightly hard to describe because the midrange is forward and pushed right into you, with the lead vocals being right next to you, all while there's a lot of space between instruments, and LCD-XC is ridiculously good when it comes to instrument separation and imaging. 
You should keep in mind that you need good recordings and well mixed / well mastered music to truly enjoy LCD-XC, and vice versa, they will show you when something is well mixed and well mastered. The resolving ability is top notch, and you can hear the finest details, but LCD-XC is never grainy, metallic or harsh. The sound is really clean, and the treble extends all the way to 20 kHz, but I can hear a fine bump around 7kHz that gives some shimmer and sparkle to the highs of LCD-XC. Although you'd expect a lot to be said about the treble of LCD-XC, most of the talk will be about the mids, where most of the action happens, the top end of LCD-XC is smooth enough to never be fatiguing so you never feel like you'd need to turn the treble down, even though the tonality is slightly bright. 
Comparisons 
For the main comparisons of today, I decided to go with Audeze LCD-MX4, Rosson RAD-0, Sivga Peacock, Crosszone CZ-1, and Kennerton Thror. I am hoping to cover the information needed by both music lovers and music producers, in such a way that today's review is complete and in-depth for everyone looking at purchasing Audeze LCD-XC or another pair of high-end headphones. 
Audeze LCD-XC vs Audeze LCD MX4 (1800 USD vs 3000 USD) – We have the MX4 as well, it is one of the first serious headphones I reviewed to date, and still one of the most recommended ones for music engineers, masters and music producers. The surprise here is that I actually ended up knowing over twenty LCD-MX4 owners who purchased those based on my review alone, so I'm happy to report that people are actually happy with the way I was able to describe sound all those years ago. Back on the task of reviewing, LCD-XC actually has a bigger soundstage, more emphasis on detail, a lighter, snappier and more dynamic sound. LCD-MX4 is far more punchy, deeper, with more emphasis on bass and on attack, it is much more impactful, thicker, darker, warmer and more meaty. LCD-MX4 is somewhat better for mixing and mastering if you're the type who gets fatigued easily and who wants more bass to work with. By comparison, LCD-XC is better if you want to work at lower volumes but have a good exposition of music, and if you want to get all the resolution that is in your midrange, plus if you want a headphone that shows mistakes in mixing and mastering easier. LCD-MX4 can be a bit more forgiving in reality. 
Audeze LCD-XC vs Kennerton Thror (1800 USD vs 3000 USD) – Thror is actually rather similar to LCD-XC, having a neutral-natural sound as well. The biggest difference here is in the overall soundstage, as LCD-XC is wider in the soundstage. LCD-XC also has a more forward midrange, with more emphasis on voices, and is more dynamic. LCD-XC is easier to drive, has more sub-bass and substance, is more comfortable, and easier to seat on your head, having a softer earpad design. LCD-XC goes for a very similar signature to Thror, and it is more or less an upgrade from Thror, having marginally more detail, more soundstage width, and being easier to master. At the end of the day, some extra years of development can do wonders, and Thror's age is beginning to show, so I'm curious how newer Kennerton headphones would fare against LCD-XC's prowess and price. 
Audeze LCD-XC vs Sivga Peacock (1800 USD vs 1500 USD) – I love this comparison because both are recent headphones that I love and I really like both, having given a full thumbs up to the Peacock too a few days ago. The package is slightly better on the peacock actually, since it comes with a 4.4mm cable that I find useful, and they do come with a more practical carrying case. Audeze feels far more professional, having 6.3mm and XLR cables, and the package also feels more professional. The comfort is better for the Peacock, they are lighter, enough so that you can feel it in the overall comfort. The sound is quite different, with Peacock being intense in the midrange, but also having more bass, more impact and more treble sparkle. The midrange is more forward on LCD-XC, and the sound is snappier, lightyer, with more detail and raw resolution. Peacock is the kind of headphone that will emphasize and beautify the sound of a poorly recorded and mixed album, where LCD-XC will show exactly what you're listening to. Peacock is bassier, and open back, so they do not isolate nor  but LCD-XC has a wider soundstage, with more space in the music. 
Audeze LCD-XC vs Rosson RAD-0 (1800 USD vs 2600 USD) – RAD-0 is the quintessential opponent of LCD-XC, with exactly the opposite signature, an intimate soundstage, a much more rich bottom end, with a much smoother presentation, darker tuning, and much less emphasis on voices. The comfort is better on LCD-XC despite the higher weight, and RAD-0 has slightly smaller earpads, resulting in the LCD-XC having better comfort. You can safely drive RAD-0 from a smartphone, DAP and even old school MP3 player, you don't need any special equipment for it, where you better use something with some meat and bones to get your money out of the LCD-XC. RAD-0 is thick, deep, lush, and intimate, has good separation, but little space between instruments, leaks a lot and does not isolate very much. LCD-XC is wide, leaks little, isolates well, sounds detailed, clean, neutral-natural, is articulate and snappy. 
Audeze LCD-XC vs Crosszone CZ-1 (1800 USD vs 2000 USD) – We have the soundstage master here, for a comparison. CZ-1 is much lighter, but has less clamping force, which means you can't use them portably. You can power LCD-XC easier, and they will go louder, better from lighter sources, but in reality, if you want to really take advantage of both, you will need desktop equipment for both. The soundstage is slightly larger on CZ01, with the midrange being pulled back, while LCD-XC is more aggressive in the midrange, LCD-XC is more in-your-face, with more overall emphasis on voices, and on a punchy presentation. The bass is slightly more in quantity and rich on LCD-XC, while the treble is more abundant on CZ-1. CZ-1 sounds really clean and gentle, it is lighter and has less attacks, being more fatigue-free, and compliments poor recordings easier, where LCD-XC doesn't let any mistake go past it, and will reveal absolutely everything. 
Pairings
We're going to be pairing LCD-XC with some hard hitters, including Violectric HPA V340, Cyrus One Cast, Smyth A16, and AAdac from AudioAnalog. I want to mention that LCD-XC is one of the very few headphones that actually do not sound very good driven from a portable DAP, and they are best driven from desktop hardware. DAWs can drive them well, and even a really affordable interface, like Audient EVO 4 does a beautiful job at driving LCD-XC.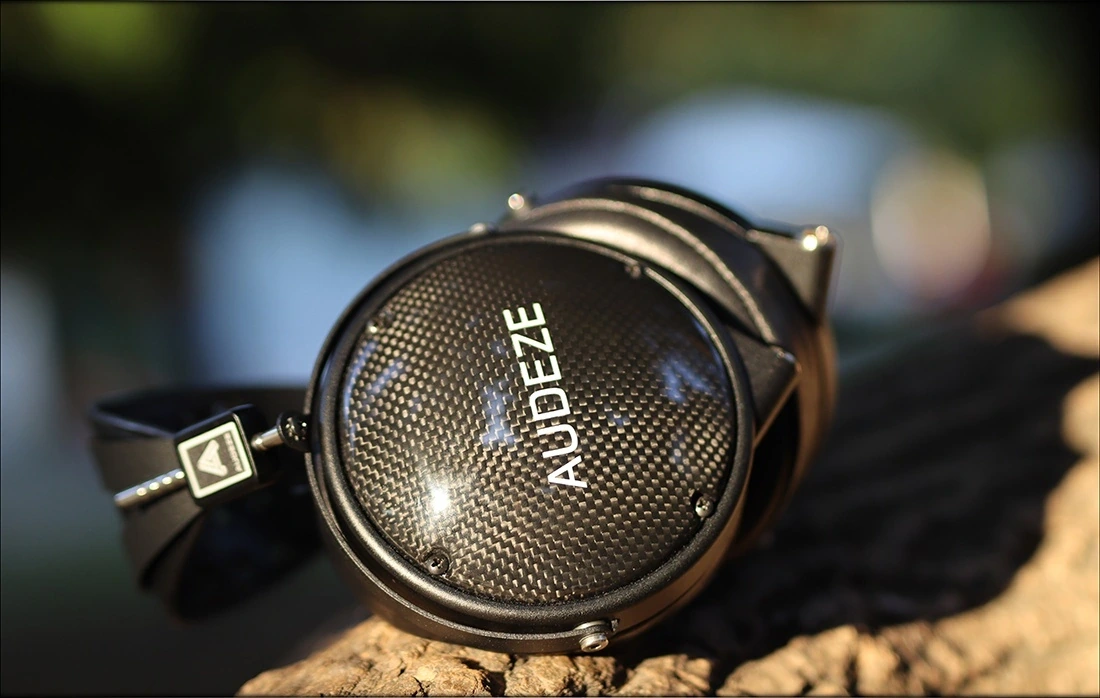 Audeze LCD-XC + Smyth A16 Realiser (1800 USD + 4000 USD) – I was really curious if after getting some PRIR and PMEQ files in place I could be getting a better experience from LCD-XC, and especially if a hardware unit like A16 would result in a better overall sound than using Audeze's own Reveal+ plugin which is much cheaper. To my surprise, but to no one else's surprise, A16 actually manages to sound much better once you configure it, and especially if you take the time to make your own PRIR and PMEQ files, A16 manages to deliver more sub-low impact, more punch and can EQ LCD-XC to become even more open and wider. The head tracking feature is also really nifty for movies and gaming, and A16 is still one of the most interesting DAC/AMPs for desktop, albeit it being a bit cumbersome to set up and use at first. 
Audeze LCD-XC + Cyrus One Cast (1800 USD + 2000 USD) – Cyrus One Cast has been the main DAC/AMP for today's review, and the main reason behind this is the fact that it is in the queue to receive a review of its own, and that it really has more than enough power to drive LCD-XC. There's considerably more bottom end and more attack, plus more impact and dynamics using it than using most high-end DAPs, and to my ears LCD-XC is one of the very few headphones that behaves like this. They really do not sound as good being driven from a portable, and Cyrus One Cast delivers that beautiful huge soundstage, delicious dynamics, and impactful sound that I ended up falling in love with. It also manages to deliver a really open and clean sound, an articulate presentation of details, with a fatigue-free treble, and tons of details. All in all, this is the DAC/AMP combo of my dreams for driving LCD-XC, at least from the testing I've been doing so far. 
Audeze LCD-XC + Violectric HPA340 Amplifier (1800 USD + 2000 USD) – If you don't want to use a DAC/AMP, you can always use a separate DAC and an Amplifier, and the two DACs I used the most for this pairing were AAdac and Cyrus One Cast, both being rather excellent to power HPA 340. This is one of those amplifiers made with both the sound and the versatility in mind, and the final sound is more meaty, powerful and punchy than using either of the DAc/AMPs alone. The overall signature of HPA 340 is, in one word, perfect. It provides more bottom end, more sub-lows, but in a controlled manner, and more treble refinement, with more sparkle than using any other amplifier I have right now. This results in a really clean, crisp and fun presentation, even better for listening to music, and for personal enjoyment. 
Audeze LCD-XC + Audio Analogue AAdac (1800 USD + 4000 USD) – AAdac is pretty much what happens when you take ultimate dynamics, but give them a gentle and analogue-like presentation, all whilst revealing as much detail and texture as you can. AAdac is the answer to all questions, it is the quintessential DAC / Headphone AMP if you have the money for it. In all fairness, it is interesting for the midrange, and since the midrange is the biggest strength for LCD-XC and the focal point of their signature, AAdac ends up giving them the most musical and beautiful mid presentation I've heard. The bottom end is lacking a bit, since AAdac by itself has a bit of sub-lows roll off, or at least a gentler presentation with less focus on impact, that reminds me of R2R DACs in general, so you may need a bit of EQ to bump the lows for this pairing. 
Value and Conclusion
At the end of the day, if you're wondering about the value of LCD-XC, they are not the most expensive studio or listening headphones, but they're a really good option if you're looking for a neutral, clean, articulate and resolute headphone. You could even decide to go for the more affordable option of the Creator's Package rather than the Premium, especially if you plan on upgrading the cables later on. You can't really get a much better neutral headphone at this price, and although Audeze were perceived as being pricey in the past, now they provide not only the world-class Audeze quality but also a great price/performance ratio. The more the market heats up, the more it drives technology development up and prices down. I'm also really happy and enthusiastic to say that Audeze is the kind of company that does care about their customers, and the one that has the most customer support from the big 3 audio names (Beyerdynamic, Sennheiser, Audeze).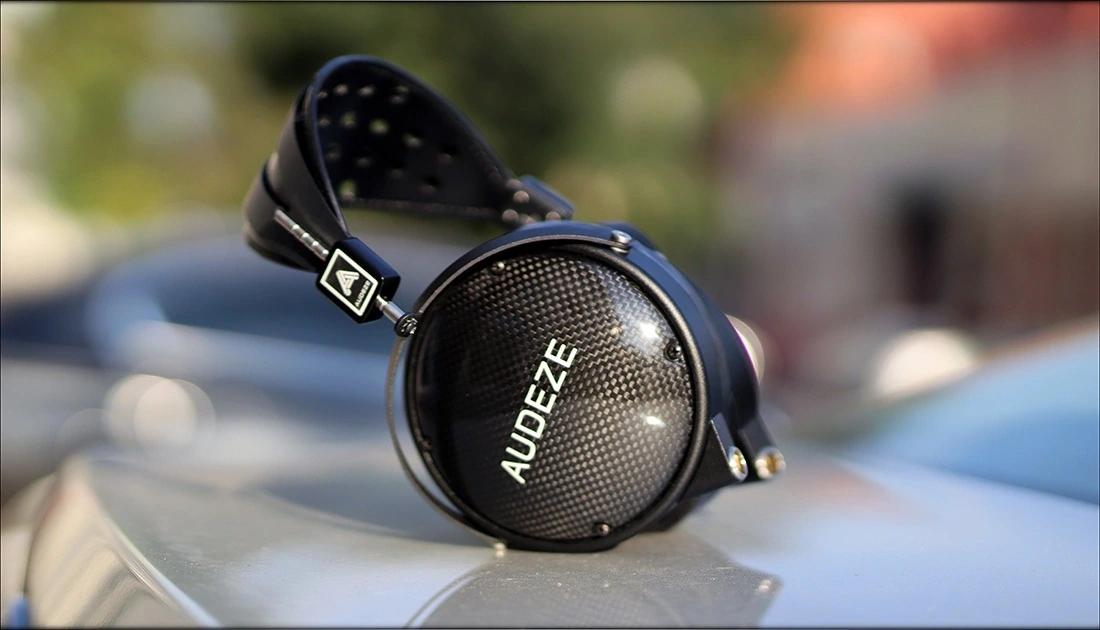 The build quality of LCD-XC is rather excellent, they come with a lower weight than the previous XC version, and they isolate well from the outside noise. The leakage is also much lower than open-back models, and if you're recording drums, or voices, you could use LCD-XC while recording. You can also use them for mixing, mastering, but also for music listening, being the perfect cross headphone of having a lively and vivid enough voicing, being dynamic and punchy enough for listening and enjoying music, but also having enough details and resolution, clarity, and speed to be an excellent music production headphone.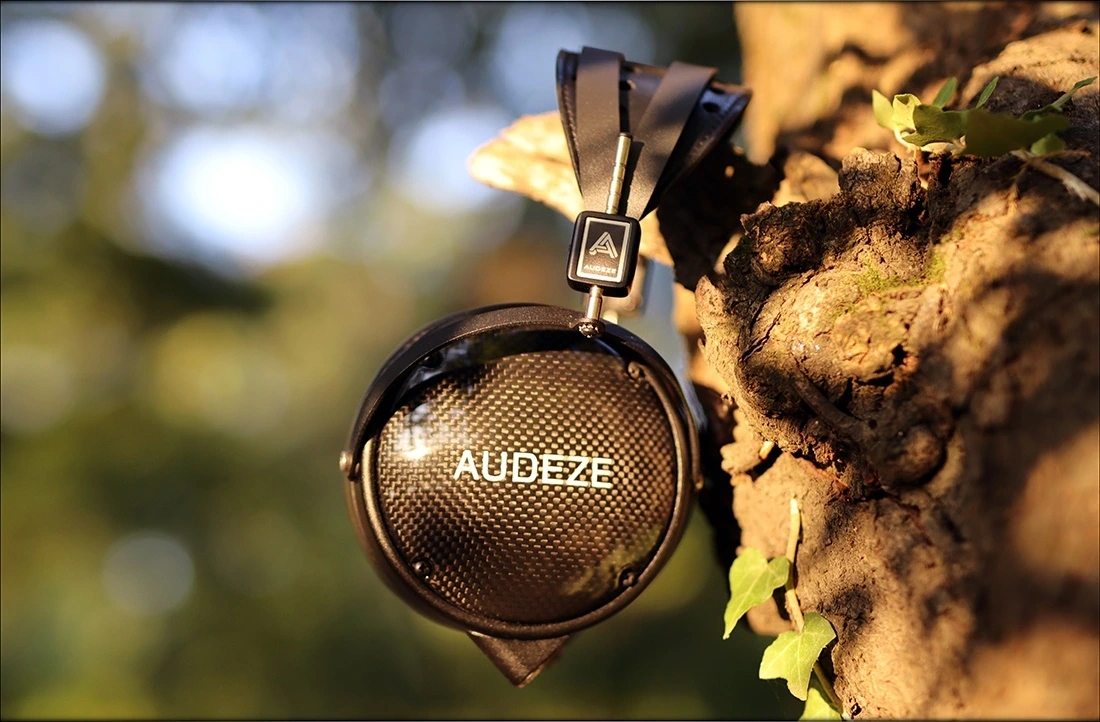 Before the end of today's review, I want to add Audeze LCD-XC to Audiophile-Heaven's Hall Of Fame, as one of the best headphones I heard lately, perfect for both music recording, music listening, and ultimately perfect for those who want a closed back experience with a huge soundstage. 
At the end of today's review, I hope that you understand LCD-XC a bit better, and I do hope that you will consider getting one if you're into really open, wide, detailed, clean and articulate headphones, with neutral, sweet and vocal intensive presentations. 
Product Link
You can grab one from www.amazon.com here: https://amzn.to/3AGe3QI
If you're in the UK, you can grab one from www.amazon.co.uk here: https://amzn.to/3aFmEIK
And if you're from Europe, you can grab one from www.amazon.de here: https://amzn.to/3aOkDdb
---
---
--- Please remember to stay safe, and always have fun while listening to music!---
 - If you have a dime to spare, and donate, to help us with electricity and work expenses, it would make my day much brighter, as it would help me improve things around the website and increase the frequency of my posts - 
---
Full Playlist used for this review
We listened to more songs than those named in this playlist, but those are excellent for identifying a sonic signature.  PRaT, Texturization, Detail, Resolution, Dynamics, Impact, and overall tonality are all revealed by those songs. We recommend trying most of the songs from this playlist, especially if you're searching for new music!
https://www.youtube.com/playlist?list=PL_cjBXGmwSHSdGcwuc_bKbBDGHL4QvYBu
--- Contact Us ---






---
---