HIFIMAN HE1000 V2 Stealth – More Impact, Better Details, Smoothest Performer
HIFIMAN HE1000 V2 Stealth is the $2400 USD latest revision to the HE1000 series, and it now comes with stealth magnets, and is also sometimes called HIFIMAN HE1000 V3. It will be compared extensively with He1000 V2 the original, but also with other high-end flagship headphones, including Audeze LCD-5 (4500 USD), Kennerton Thror (3000 USD), Crosszone CZ-8a (1700 USD), Spirit Torino Super Leggera (2000 USD), and Rosson RAD-0 (2600 USD). I will also be exploring pairings things time around, and mainly with HIFIMAN EF400 (599 USD), Astell&Kern ACRO CA1000T (2299 USD), and EverSolo DAC-Z6 (459 USD).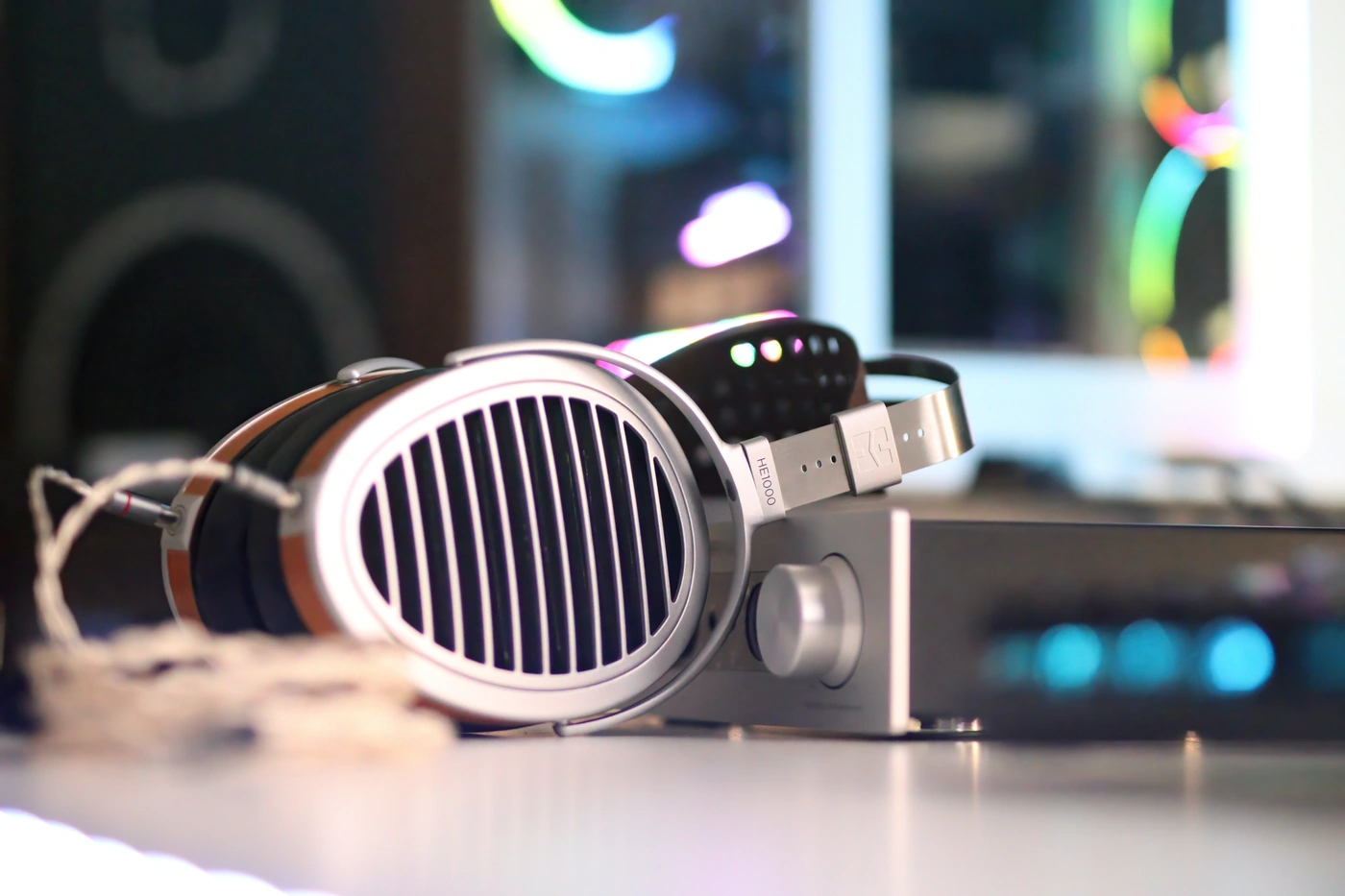 Introduction
HIFIMAN is currently one of the top dogs when it comes to headphones, IEMs and audio products in general, dominating heavily the midrange and the high-end markets with their selection of mostly planar magnetic headphones, desktop DAC/AMPs, as well as high-end IEMs. Generally speaking, HIFIMAN has one of the best warranties out there, and despite them having had a slightly rocky rep over 5 years ago when it comes to build quality, nowadays HIFIMAN headphones have the most reliable build quality, and the best overall price / performance ratio possible. It is important to note though, that the HIFIMAN package in general is not the richest, and aftermarket cables are something you are likely to want to check out when ordering HE1000 V2 Stealth, as well as IEMs like HIFIMAN RE2000 or HIFIMAN Svanar. You can purchase HIFIMAN products from Amazon to have the super quick and hassle free return window, as well as a layer of extra protection, or you can order directly from them as they offer a quick and pleasing shopping experience on the HIFIMAN website. They are available through an extremely wide selection of local sellers, including AVstore in Romania. I may be a bit shallow for wanting to always get the name right, but if you were searching for this headphone, and it had three different names, HIFIMAN He1000 Stealth, HIFIMAN He1000 V2 Stealth, and HIFIMAN He1000 V3, it would make things very confusing, so I will say this from the start, all three names refer to this headphone, and this headphone only. 
It should be noted that I have absolutely no affiliation with HIFIMAN, I am not receiving any incentive for this review or to sweeten things out. I'd like to thank HIFIMAN for providing the sample for this review. Every opinion expressed is mine and I stand by it. The purpose of this review is to help those interested in the HIFIMAN HE1000 V2 Stealth / V3 Planar Magnetic Headphones find their next music companion. 
Product Link
You can grab one from www.amazon.com here: https://amzn.to/3nEEIN2
If you're in the UK, you can grab one from www.amazon.co.uk here: https://amzn.to/3K3sbKl
And if you're from Europe, you can grab one from www.amazon.de here: https://amzn.to/3Kp2BAS
Build Quality/Aesthetics/Fit/Comfort
There's no question about it, I really loved HE1000 V2 from the start, and the new Stealth Version is no exception to that, it has exactly the same build and design as the original HE1000 V2. In fact, while I'm around the house, and because I have both in my hands, I have to actually judge which is which based on the usage signs, like very fine scratches, and very fine usage signs on the headband of the HE1000 V2. The new stealth version does not show those as it is new, but for how well HE1000 V2 held up to usage, I can only say that I am shocked. I am saying this because for the entire past year, HE1000 V2 has been taken outdoors, on walks, to parties, it is my main headphone and has been for a good while now, so you know that the new stealth will survive just as well to actual usage.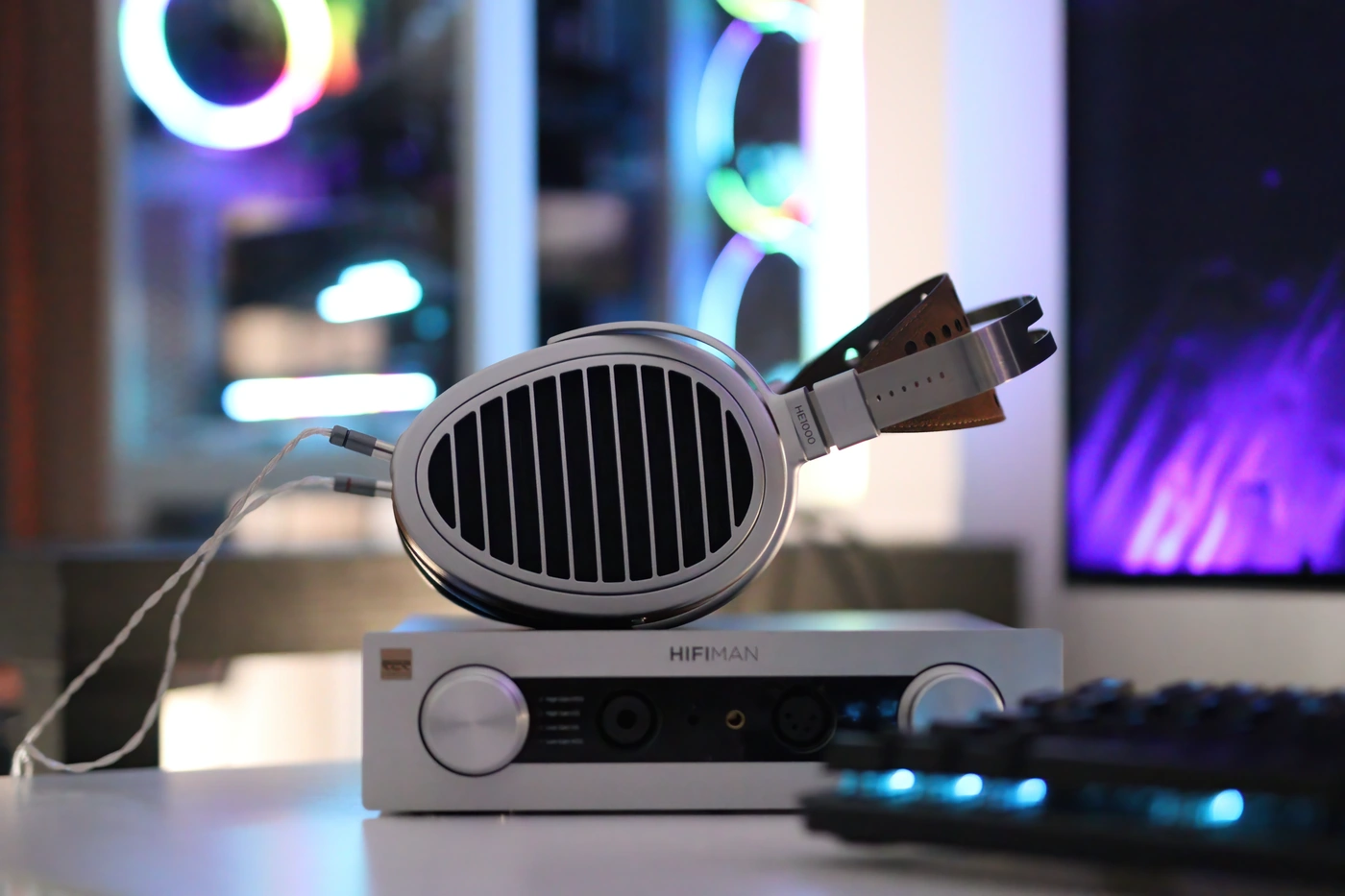 The build quality is quite improved compared to Arya Stealth and Arya, and also quite a bit better than Ananda. The overall build quality is the best of all the HIFIMAN Headphones to date, and the only two things that I saw happen to the HE1000 V2 over more than a year of super heavy usage is that the parts that hold the earcups gathered a few scratches, and the leather headband got a bit dirty. Other than this, HE1000 V2 looks as new, and I expect this to be the case with HE1000 Stealth too. The comfort is still sublime, there's enough space inside the earcups for my ears, and then some. The earpads are not very soft, but the material is very friendly with my ears, and the headband has a low amount of tension, plus the clamping force is just enough to hold HE1000 V2 Stealth on my ears without putting any strain on my head, working well with glasses and sunglasses as well.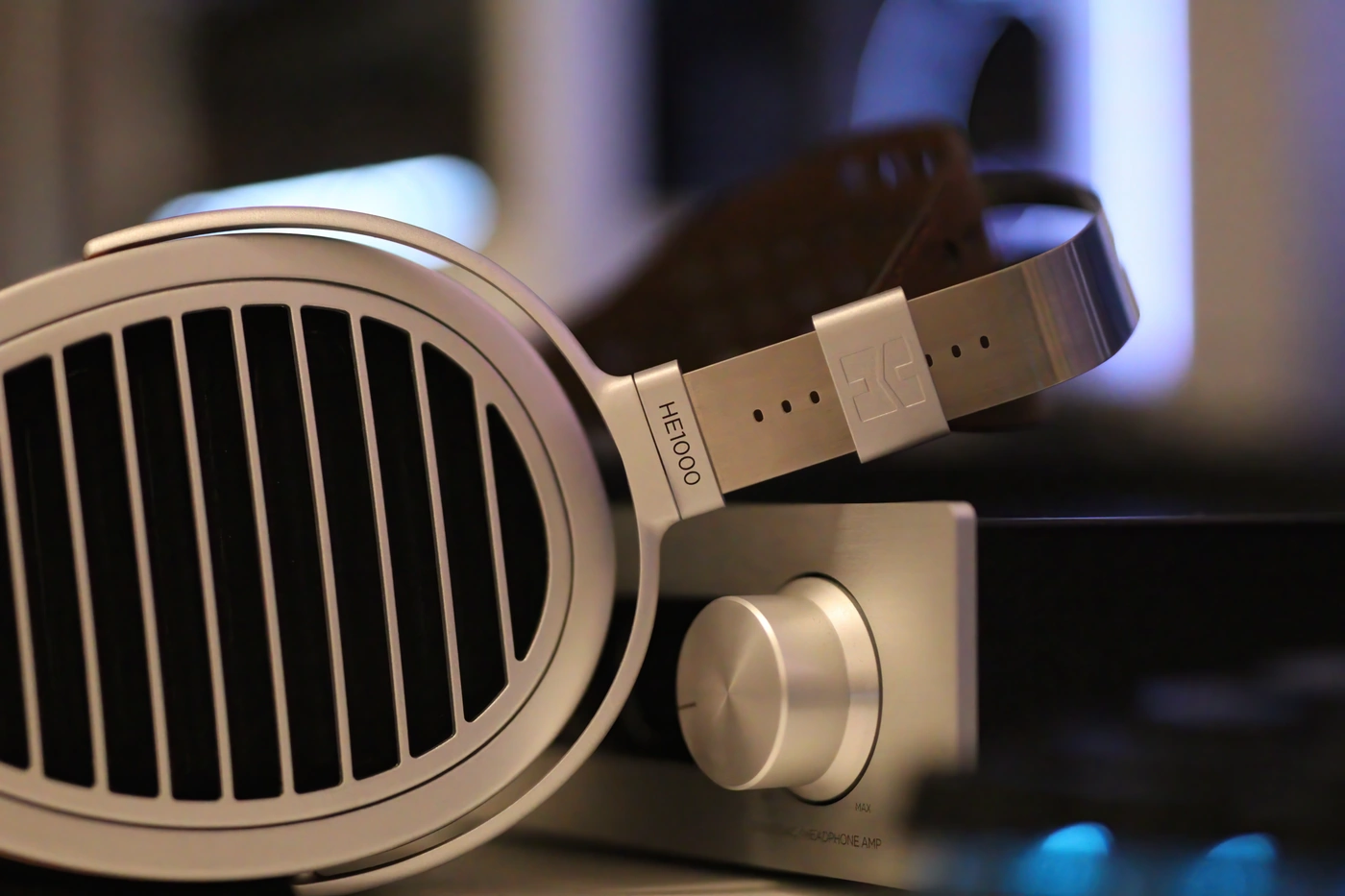 The passive noise isolation is next to non-existent, and somehow it feels like the new Stealth version leaks even more than the original HE1000 V2, and you can hear the music playing quite loud if you're around the listener. The Acoustically invisible stealth magnet is a full development of HIFIMAN and Dr. Fang Bian, the special shape of Stealth Magnets allowing the sonic waves to pass through the magnets without generating any interference. The sound is generally different from the non-stealth versions, so we know that HIFIMAN truly developed something here. For most of my time with the original HE1000 V2, as well as the new HE1000 Stealth, I've been using a third party cable, especially the Lavricables Ultimate Silver cable, mainly to have a balanced 4.4mm connector, as HE1000 Stealth still uses the 3.5mm connector at the earcup side.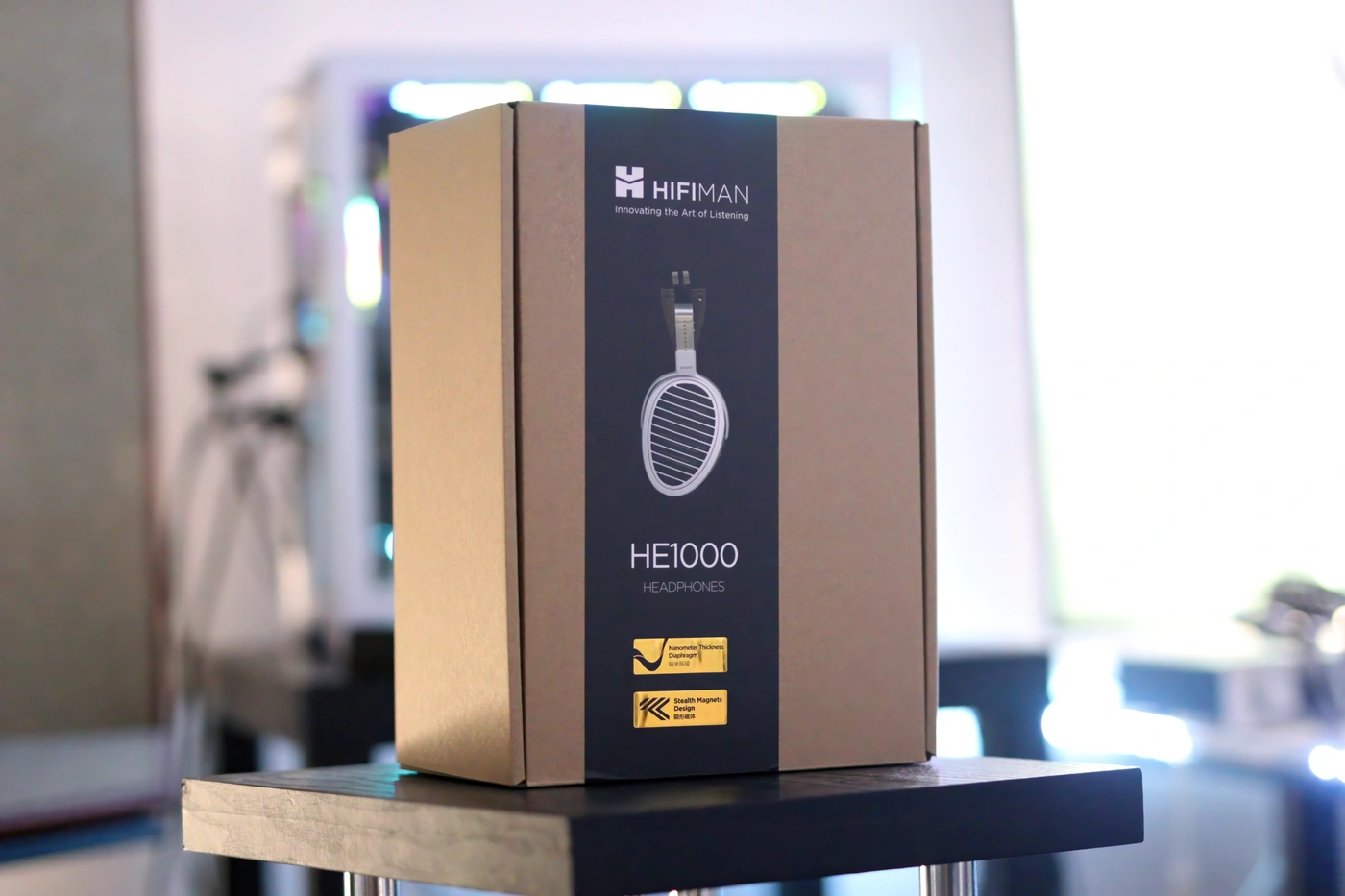 At a technical level, HE1000 Stealth has a low impedance of 32 OHMs, but also a low sensitivity of 93dB. This makes it about as easy to drive as HE1000 V2, and in my personal experience it is more or less the same, with the different sonic tuning being the main reason you'd feel that there is any difference. The low sensitivity means that you'll have to use either desktop DAC/AMPs like HIFIMAN EF400 or strong portable music players like iBasso DX320 to drive HE1000 Stealth. They weigh 458 grams, and while on paper this sounds like a lot, they feel lighter than Audeze MM-500 or Audeze LCD-5 on my head, and they are much easier to drive than Audeze LCD-5 or HIFIMAN HE6SE. All in all, HIFIMAN HE1000 V2 Stealth feels, looks and behaves like a true flagship, they are a solid pair of headphones with superb handling, superb build, a brown – silver – black color theme that makes them look and feel premium. 
Sound Quality
We have to start by calling out all the sources I used in today's review, and this time around my most used setup consisted of Astell&Kern ACRO CA1000T, iBasso DX320, Hiby R6 III, Lotoo PAW 6000, HIFIMAN EF400, EverSolo DAC-Z6, and Cyrus One Cast. Most of the listening has been done using the LavriCables Silver Ultimate cable, along with adapters from ddHIFI where it was necessary. Generally speaking, HE1000V2  Stealth sounds like a very refined HE1000 V2, fixing some of the problems that people have found with HE1000 V2, and those include a much deeper bass, with lower disotriton, improved treble smoothness, lower overall distortion, which means increased resolution, better dynamics, and better detail. All in all, He1000 Stealth is a headphone that sounds airy, wide, holographic, but with a deep, thick and impactful bass. If driven properly, HE1000 Stealth presents the same magic as we've seen on Arya Stealth and Ananda Stealth, it takes a very good original and makes it truly great.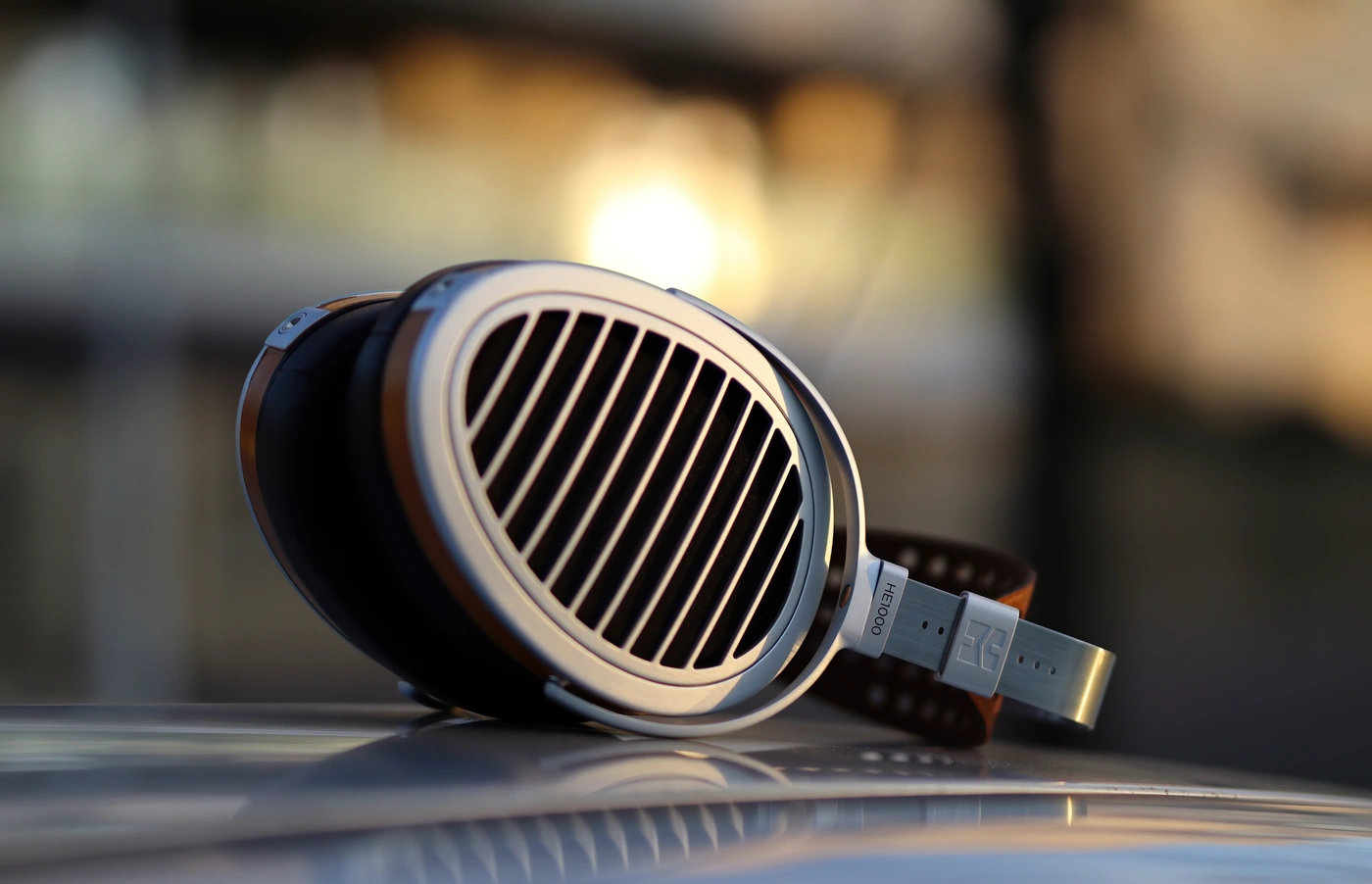 Starting with the bass, I have used a wide selection of songs, because I keep trying to really figure out how the sound of He1000 Stealth is like, and all that I can say is that while I haven't immediately noticed that HE1000 V2 has a bit of bass roll off, or rather struggles a bit with the bass at extremely high volumes, HE1000 Stealth totally fixes that, and I can comfortably be at almost maximum volume and the bass will show zero distortion and will not struggle even on EDM, Dubstep and pop songs. HE1000 Stealth has an incredibly deep and bold bass that has most of the energy in the sub and mid bass, with a lower quantity of upper bass. This helps with music never sounding veiled or congested, and instead the headphone has just the right amount of thickness and substance for live instruments, being perfect in tonality for guitars, drums, trumpets, and basically any other instrument. The speed is exceptionally fast, and it can keep up with bands like Interrupting Cow (Queen Kona), but also has the proper depth and width for slow jazz such as Jill Tracy. Somehow, He1000 V2 Stealth gets the bass really right. In pieces like Rammstein – Zeit, there is a huge space for the bass, and the whole song is played in a huge landscape, with voices and synths being spread apart in a huge ligation, the whole song sounding as ethereal and ghostly as it is designed to. The background voices are not crushed with the rest of the song, instead blending perfectly as they would if the song was played acoustically right around you.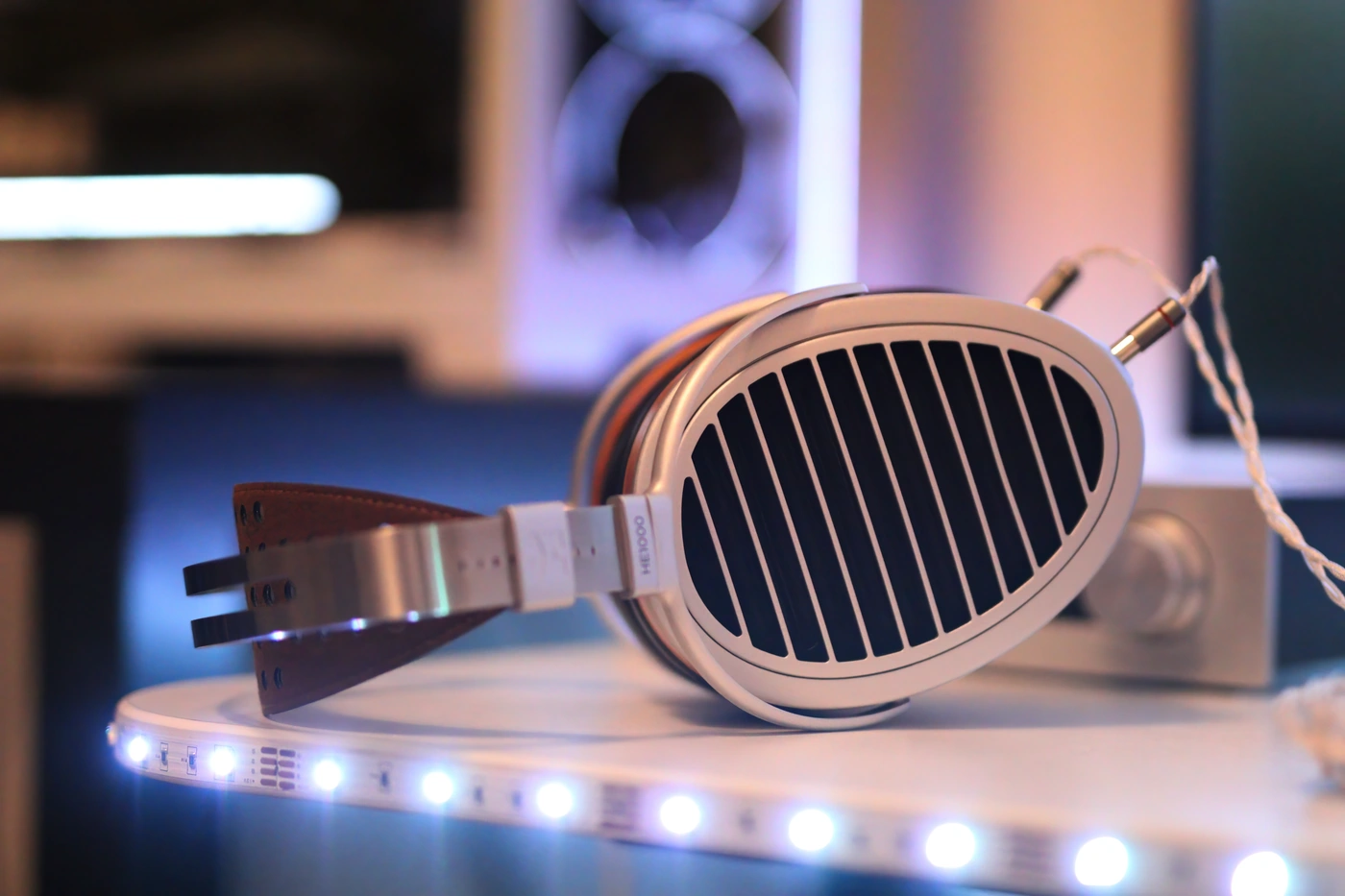 The midrange of HE1000 Stealth is arguably the best part of their sound, and this is something you should read with every flagship headphones, because it means that they will sound superb for voices, guitars and all actual music. Most of music happens in the mids, and HE1000 Stealth surely knows this, bringing forward voices forward, pushing background voices and instruments further away from the listener, and creating a soundstage that Sennheiser HD800S is envious of. Pianos are super crystalline, while male voices are deep, thick and full sounding. The whole presentation of HE1000 Stealth is generally super full, clean and very mature , refined. This is a headphone that is absolutely never harsh or grainy, and this is something that I can notice a bit on HE1000 V2, which has a tiny bit of grain at times, but the change is obvious only when you go back and forth between HE1000 Stealth and HE1000 V2. I actually stopped testing the mids with really well recorded bands like Haggard, and instead I now use super stressful stuff that either sounds good because the headphones can make sense of it, or it becomes a mush of poorly recorded noise. If you're curious, Haggard sounds incredibly wide, well separated, and you can hear every single instrument on HE1000, and thanks to the outstanding dynamics He1000 Stealth has, the sound is clean, and never distorted, never mushed together, and never grainy. In fact, I think this is the main advantage of He1000 Stealth versus most other flagships, it is so smooth and lacking in grain that even super harsh and dry songs sound actually musical. For what I consider really stressful music to be, System Of A Dawn would fit the bill, as the midrange is quite compressed, and the whole discography is very bright and easy to sound grainy and mashed together. HE1000 Stealth is able to easily make sense of every detail and instrument in SOAD's sound, which puts a smile on my face as I revisit what probably had the biggest effect on my teenage years. The upper midrange is somewhat uplifted above the lower midrange, which gives emotion, as well as presence to female voices, but can make the HE1000 Stealth sound a bit bright in the overall tuning. It is less bright than HE1000 V2, but still a bit on the brighter side if you're looking at the tonal balance.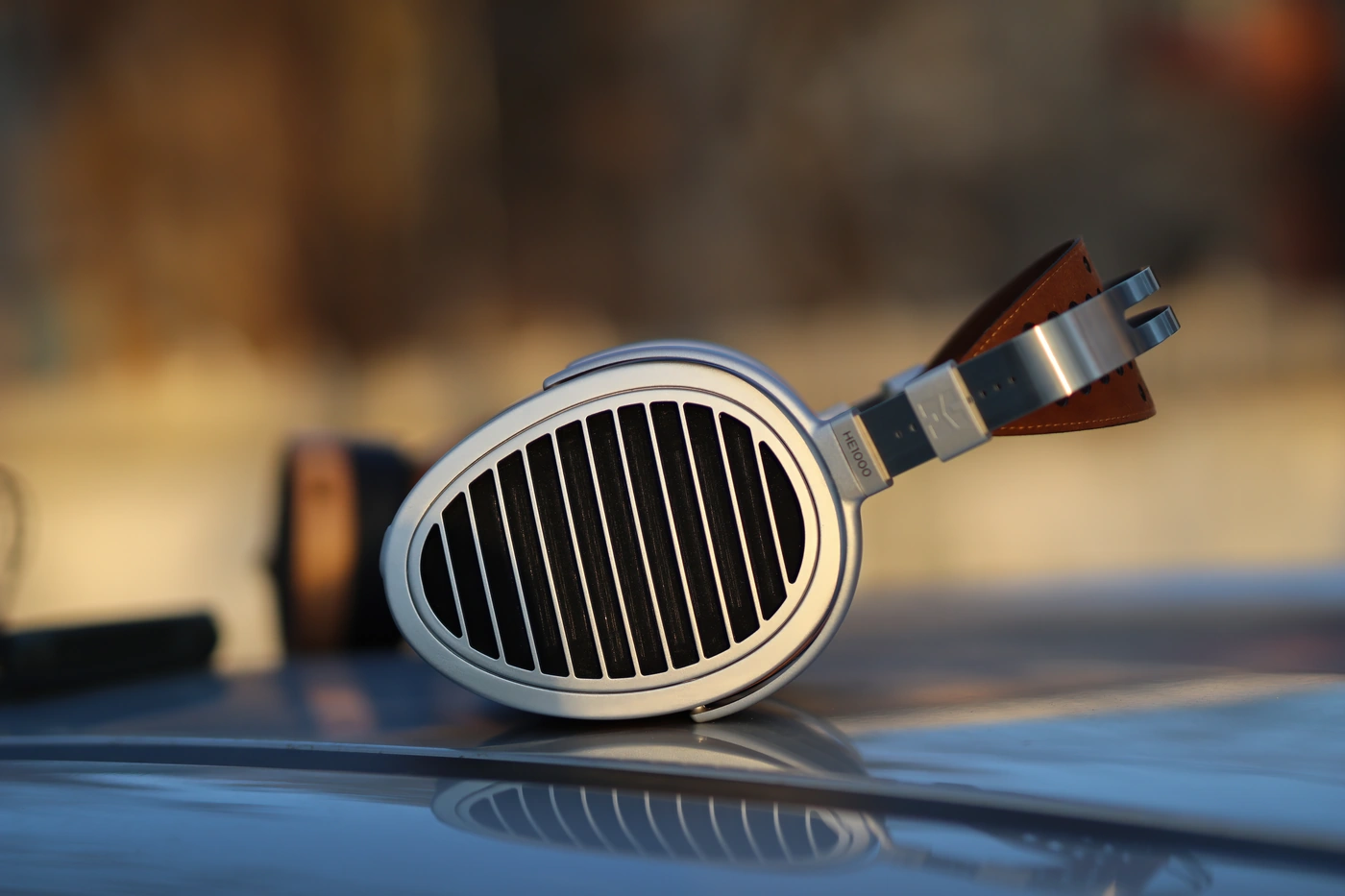 The treble of He1000 V2 is generally uplifted and presented forward compared to the midrange, although the character of the treble is incredibly smooth and clean, which makes HE1000 V2 Stealth a headphone I can easily enjoy without ever feeling like it is too bright, or harsh or too sharp, or metallic. In fact, this is the kind of tuning I refer to when I say that I love a lot of treble and air, HE1000 Stealth is able to present music with outstanding resolution, clarity, but not make it metallic, sharp or grainy, and the fact the treble is so smooth in character makes the whole sound acoustic, clean and sparkly. I generally am a bit allergic to ultra sharp sounds, and I try to avoid harshness, so HE1000 Stealth is an excellent example of how a treble that can be a bit hot on HE1000 V2, at least according to reviews and reports, has been made smoother, cleaner, and generally more pleasing, without taking away the raw energy and emotion than HE1000 V2 has. I am speechless when it comes to just how good music sounds through both headphones, but if I were to pick one, He1000 Stealth is clearly the more refined, more detailed, and easier to enjoy option. 
Comparisons 
HIFIMAN HE1000 V2 Stealth vs Crosszone CZ-8a (2400 USD vs 1700 USD) – We start complicated, because Crosszone CZ-8a is the kind of headphone that bears a really wide soundstage, outstanding separation, but is also closed back. I feel like Crosszone knows they are onto something, and they surely made a super flagship in the CZ-8a, with super comfort, for a closed back headphone. Comparing it to HE1000 V2 Stealth, HIFIMAN has more space for my ears, and deeper earcups, but the earpads themselves are more softer on CZ-8a. The drive factor is similar, both are rather hard to drive, and both need a good source to sound their best, CZ-8a being slightly more picky with the source. The overall sonic performance is great on both, both have a very detailed sound, but HE1000 V2 has a more traditional sound, that's easier to describe as neutral-warm and wide, while CZ-8a has a fuller bass, with a bit more sub bass in quantity, but the midrange has a specific peak or rather hill in the frequency response, between 600 and 1400 Hz, which creates a very specific tuning, then it keeps sounding smooth and grain-free. Both headphones are outstanding at what they do, but they are tuned differently, if you prefer a more forward midrange, CZ-8a should be for you, while if you prefer a larger soundstage, a more traditional presentation that follows the harman curve more, and a brighter, deeper presentation, then HE1000 V2 Stealth is also an excellent choice.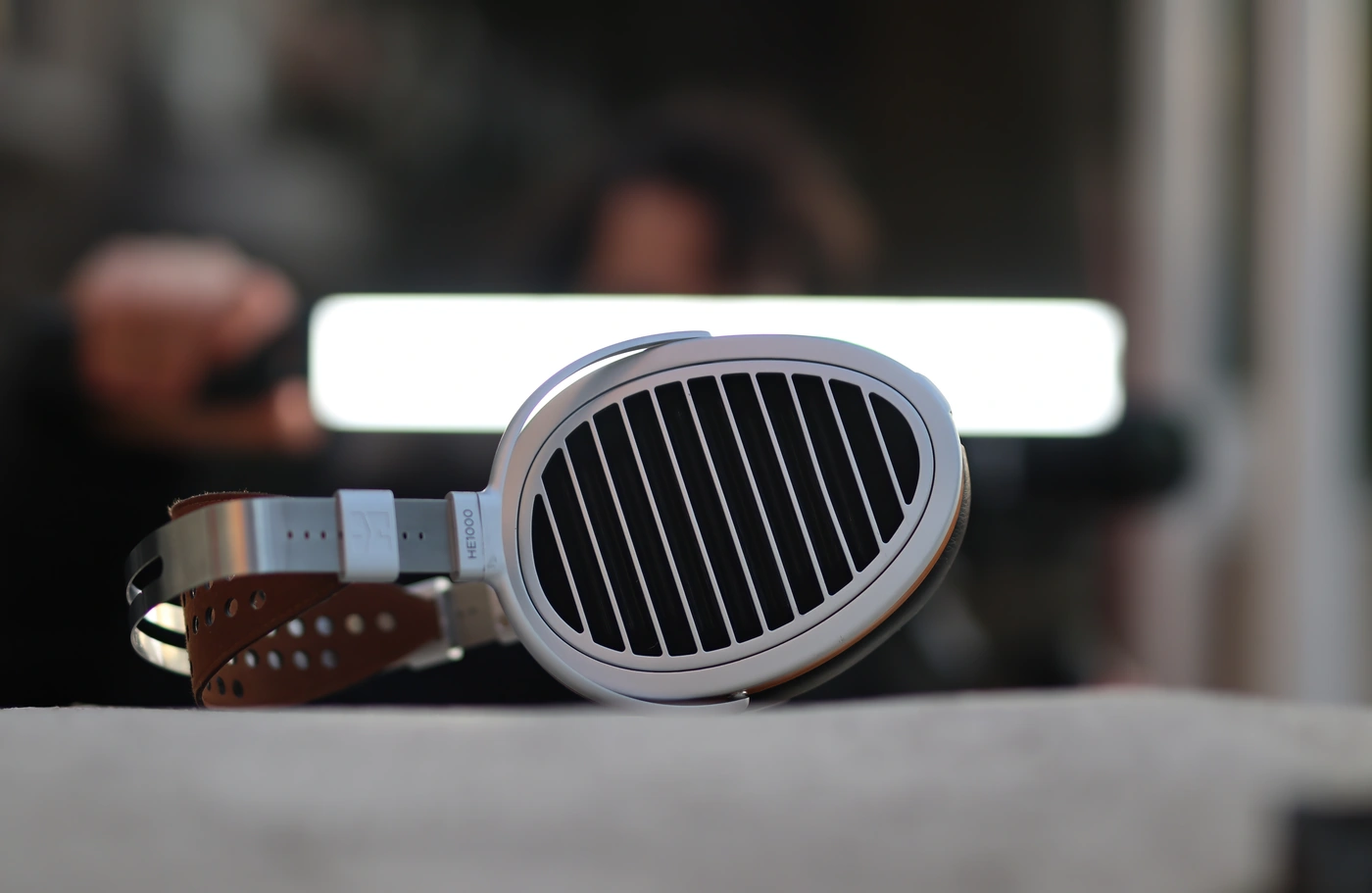 HIFIMAN HE1000 V2 Stealth vs Spirit Torino Super Leggera (2400 USD vs 2000 USD) – We have two interesting headphones here, with Super Leggera being handmade in italy, coming with more and better cables, but also having a slightly more awkward fitting and comfort compared to HE1000 V2 Stealth. The driving power needed for Super Leggera is lower, and it can be driven with less effort, but the overall sound is also quite different. Super Leggera is the kind of headphone that everyone falls in love with at first listen, everyone realizes quickly just how romantic, pleasing, smooth and clean the midrange is, and how well it can convey voices. HE1000 V2 Stealth, on the other hand, sounds much larger, has a deeper sub bass, and a fuller bass, but a thinner sounding midrange, and a more powerful treble with more sparkle and air. I generally prefer the sound of the Super Leggera for classic and old rock, but for everything else, the improved soundstage, resolution and sense of dynamics that HE1000 V2 offers is better, and leads to a more realistic listen that's incredibly easy to enjoy, and is also smooth and natural. There seems to be a bit more grain in the sound of Super Leggera compared to the sound of the HE1000 V2 Stealth. 
HIFIMAN HE1000 V2 Stealth vs Rosson RAD-0 (2400 USD vs 2600 USD) – Starting with the build quality, RAD-0 is a somewhat heavier, tighter headphone that feels just as well built, and comes with a much better case, but not with the foam headphone stand that HE1000 V2 Stealth comes with. The default cable is not great on either, but it is slightly better on RAD-0. I generally prefer the comfort of HE1000 V2 Stealth, it is a lighter, larger headphone that has more space for my ears. RAD-0 is much much easier to drive, and can even be driven well out of a smartphone, while HE1000 V2 Stealth needs a fairly powerful source to sound good. The sonic presentation is quite different, with RAD-0 having what I consider a truly guilty pleasure sound, a really thick, smooth, full and fluid sound that's smooth in texture, and really pleasing for my ears. On the other hand, HE1000 V2 Stealth sounds just as smooth in textures, but has a much brighter tuning, with a much better resolution, clarity, better soundstage that expands much wider and is much better layered, but has less bass and less sub bass. Generally speaking, RAD-0 is the perfect headphone for a basshead, but while I was a bit more skeptical while reviewing the HE1000 V2 non stealth, the new version doesn't have any disadvantage compared to RAD-0, the only big change is that RAD-0 really has more bass, considerably more, and has less treble, but with the improved stage and resolution of HE1000 V2 Stealth, I think it is a safer option unless you're clearly a basshead and living for the lows. RAD-0 has zero grain in their sound, and this is something I always appreciated about them, just as HE1000 V2 Stealth, both super fluid and grain-free. 
HIFIMAN HE1000 V2 Stealth vs Audeze LCD-5 (2400 USD vs 4500 USD) – The hardest comparisons are with the deadliest enemies, and given that LCD-5 has been so far the best sounding headphone ever designed that fell into my arms, it is fair to say that it would probably take a Susvara to dethrone it. Yet, I had an easier time recommending HE1000 V2 to most listeners, and the main reason is that it is a bit more practical. The He1000 Stealth follows the same rules, it is easier to drive, easier to use for most users, has a lighter build, and feels better on my head, allowing me to use it for more hours in a row with zero fatigue. The driving factor is also better for HE1000 V2 Stealth, which is much easier to drive than LCD-5, and will pair nicely with more affordable sources. The overall sound is mostly similar, LCD-5 hits with a bit more impact in the subbass, where it has a better body for most music, while HE1000 V2 Stealth is lighter in sound, but the soundstage of HE1000 V2 Stealth is larger, with a more holographic presentation, while LCD-5 has a slightly better instrument separation and better resolution. Both are excellent headphones, LCD-5 is a bit more resolute, and if you want to get a more juicy midrange, it can give you that, while HE1000 V2 Stealth is a more traditional HIFI presentation and experience, wider and less tuned for precision. I personally grab HE1000 V2 Stealth a bit more because it is lighter, and I don't need precision as often as I need a pleasing listening experience, my neck and head feeling a bit more accustomed to what HIFIMAN provides. Also, out of the two, LCD-5 is not really drivable out of any portable, while HE1000 V2 Stealth can be driven out of literally any portable. Audeze LCD-5 has zero grain in their sound, just like HE1000 V2 Stealth, both being non-grainy sounding headphones. 
HIFIMAN HE1000 V2 Stealth vs Kennerton Thror (2400 USD vs 3000 USD) – Starting with the build quality, Thror is made out of wood and metal, so it can be said to be made a bit better, but it is not more comfortable, and quite on the contrary, I found HE1000 V2 Stealth to be more comfy, to sit better on my head, and to feel more ergonomic. The overall drive factor is similar both are hard to drive, but I wouldn't use any neutral sounding sources for Thror, as it is quite bright and can become harsh / metallic fast, having a neutral bass, so I would recommend trying to use a really warm, thick and even rolled off sounding source for Thror, while for HE1000 V2 basically any sources would do just fine, as long as they have proper driving power and resolution. The overall differences in tuning are big, HE1000 V2 Stealth has a much better impact, better resolution, a deeper bass, and a more airy treble, all while being smoother in the midrange, easier to enjoy with literally all music, having better layering and a larger deeper soundstage. I think that if you heard Thror and liked it, you would find HE1000 V2 Stealth to be an improvement in every way, including comfort, and to sound better, while also following a mostly neutral sound, but with a bit more bass and a less harsh and less aggressive treble. The sound of Thror is a bit more grainy and has a bit more of that specific texture than the sound of HE1000 V2 Stealth. 
Pairings
HIFIMAN HE1000 Stealth + HIFIMAN EF400 (2400 USD + 599 USD) – A HIFIMAN classic is all you need to have endless fun, and I feel like those are words to live by. EF400 is plenty powerful, enough for HE1000 Stealth to go insanely loud, and it has a really bright, crisp sound for them too. It feels like they are a bit brighter and crisper sounding than with most other pairings, but this isn't for the bad, especially since the sound is more holographic, has a better depth, and a better layering, plus an outstanding depth. The bass is more neutral compared to the other pairings, but the bass is fast and can totally keep up with ultra aggressive music, making this one of my favorite pairings ever.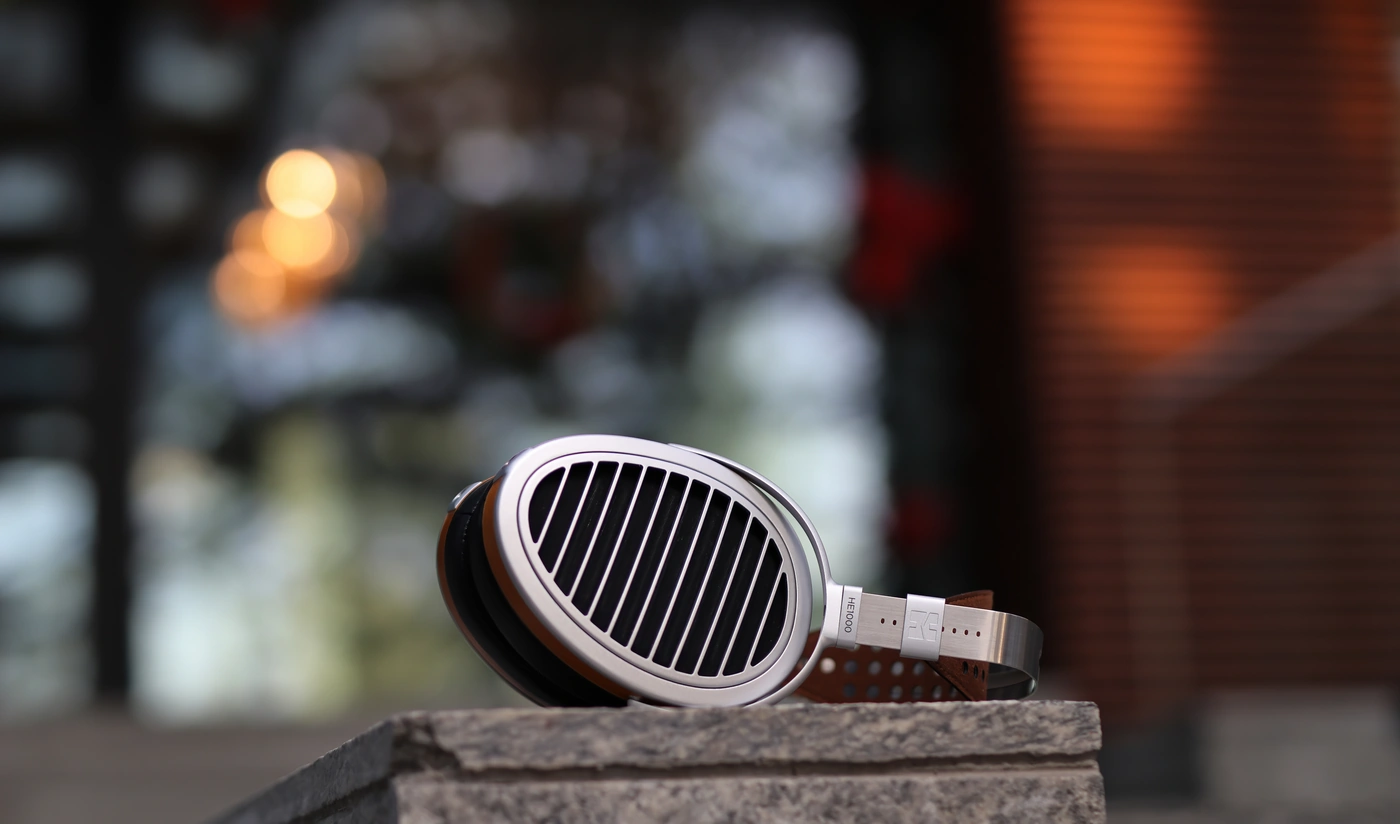 HIFIMAN HE1000 Stealth + Astell & Kern ACRO CA1000T (2400 USD + 2299 USD) – You probably expect that this has been the main pairing I've been using for most of my testing and you would be correct actually. There is something special about the midrange of the CA1000T, and the way it can blend a very clean and crisp solid-state sound with the warmth and musicality of the Tube Tech. It always brings a smile to my face to hear the Dynamics and the punchy deep sound that Astell&Kern can push through basically any headphone, but the way it drives HE1000 Stealth is even better than it is with most IEMs and Headphones. It is incredible to heat such resolution, detail, yet refinement and smoothness all combined in one beautiful presentation that I could enjoy for days on end.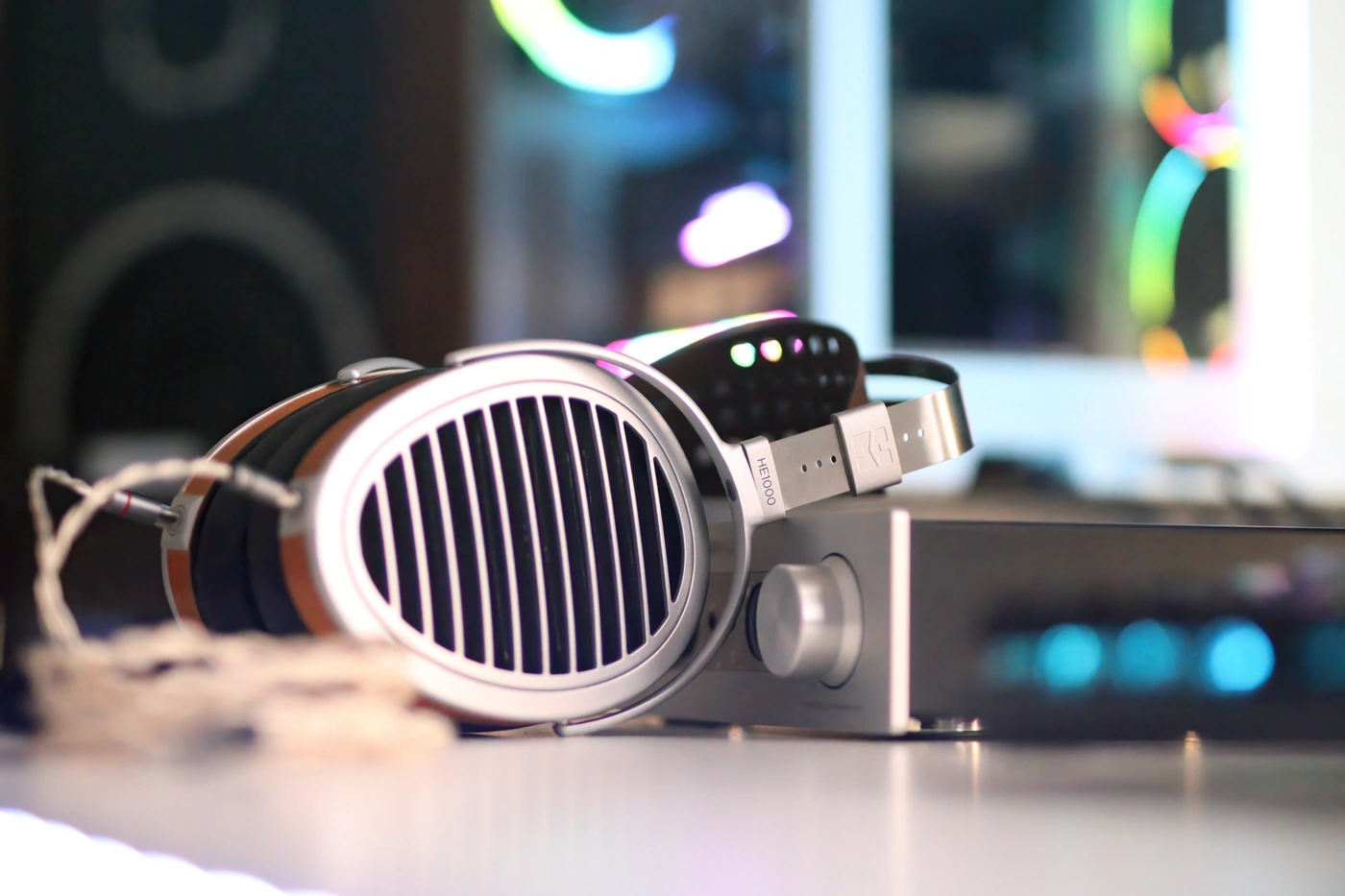 HIFIMAN HE1000 Stealth + EverSolo DAC-Z6 (2400 USD + 459 USD) – This has to be one of the most serious pairings out there, and not because it is the most detailed but because it is one of the most natural sounding ones. EverSolo DAC-Z6  has a really good driving power and it is fully capable of driving the HE1000 Stealth, giving it a really warm, dynamic, and punchy sound, with plenty of resolution. This pairing has the warmest and smoothest sounds, placing less emphasis on detail and giving the headphones a more natural easier to listen to sound. The overall presentation is crisp, with a really good sense of width, also outstanding depth, and if anything EverSolo seems to add a bit of body to music making the headphones sound less harsh and less bright.
Value and Conclusion
In terms of value, we have excellent value, and HIFIMAN HE1000 Stealth delivers a value that's even stronger than the HE1000 V2 I recently reviewed. The new Stealth variation brings some fixes to the sound of the V2, which make the new Stealth variant better in resolution, bass, and give it a much lower distortion in the lows, bringing the value up, all while providing the same build quality, and cutting some of the original price out, and it all comes with the improved Stealth magnet that HIFIMAN has been hyping in all of their full sized headphones.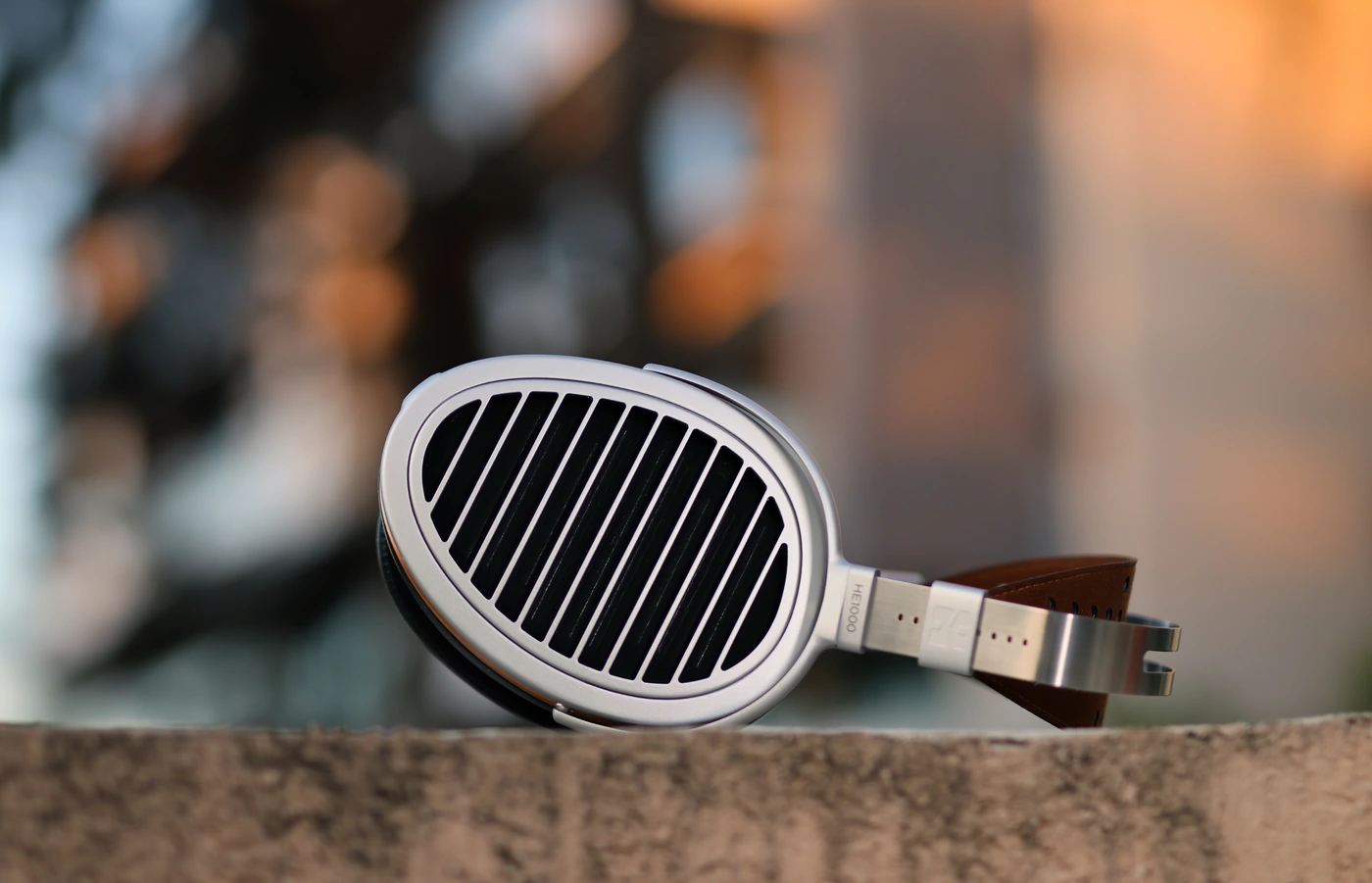 Before the end of today's review, I want to add HE1000 Stealth to the Audiophile-Heaven Hall Of Fame, as the currently best overall headphone I can recommend to everyone, both in sound, performance, price, soundstage size, and just general ease of usage. There are headphones that can do specific things a bit better, but HE1000 Stealth is currently what I would consider the best all-rounder headphone flagship, especially if you're looking for the one that will survive any usage for any period of time.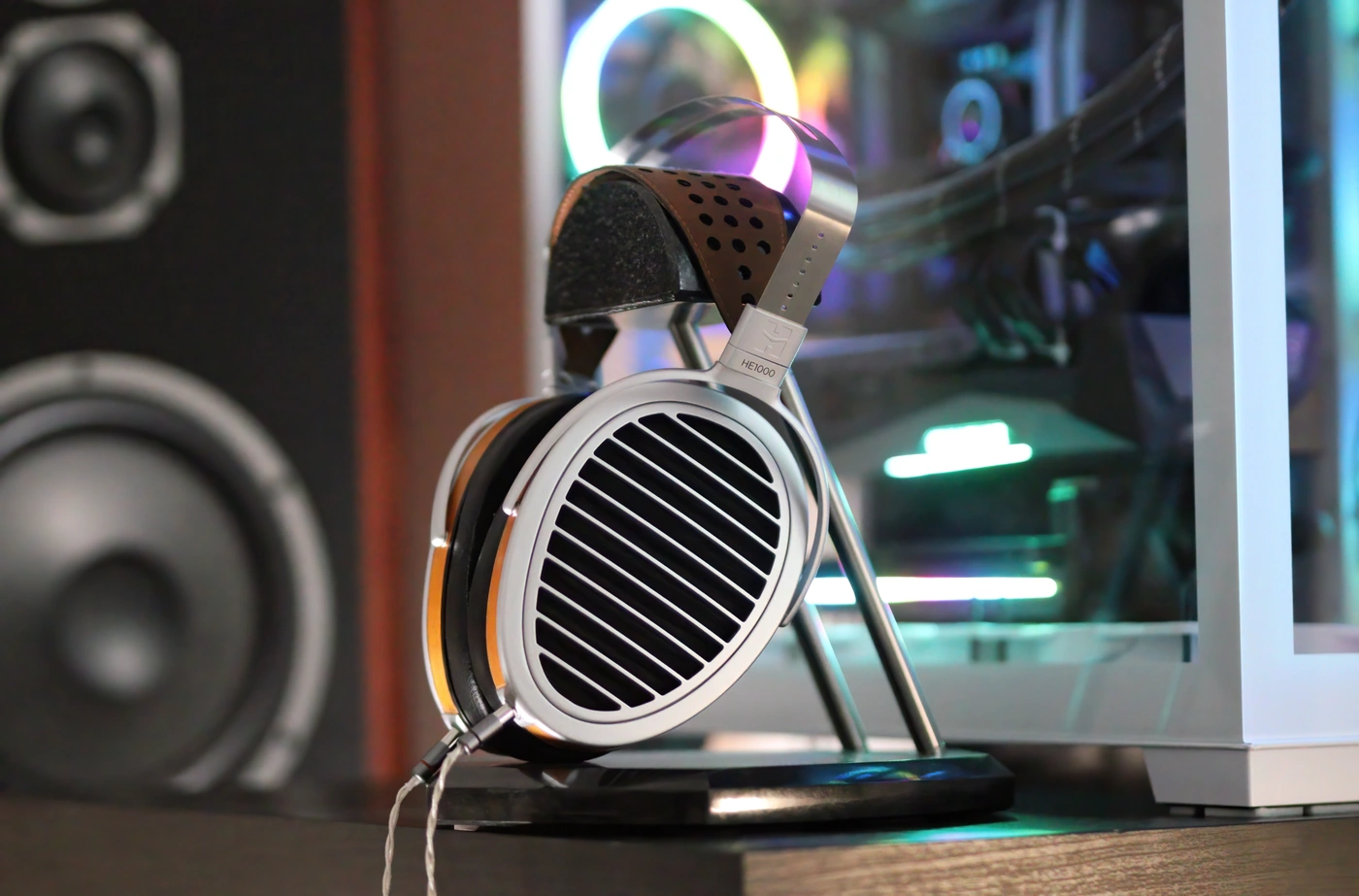 At the end of today's review, if you're looking for a mega wide sounding headphone that's comfortable, not easy to drive, but not exaggeratedly hard to drive, with exceptional dynamics, impact, deep and full bass, yet airy, bright treble and the voice that makes one pick it over and over again, all for the price of around 2400 USD HIFIMAN He1000 Stealth is the star and a headphone that made me fell in love with.  
Product Link
You can grab one from www.amazon.com here: https://amzn.to/3nEEIN2
If you're in the UK, you can grab one from www.amazon.co.uk here: https://amzn.to/3K3sbKl
And if you're from Europe, you can grab one from www.amazon.de here: https://amzn.to/3Kp2BAS
---
--- Please remember to stay safe, and always have fun while listening to music!---
 - If you have a dime to spare, please donate, and help us! It would make the day brighter for me and my wife- 
---
Full Playlist used for this review
We listened to more songs than those named in this playlist, but those are excellent for identifying a sonic signature.  I recommend trying most of the songs from this playlist, especially if you're searching for new music! The playlists are different for Spotify, Tidal and Youtube, and based on the songs I enjoy and are available on each!
https://www.youtube.com/playlist?list=PL_cjBXGmwSHSdGcwuc_bKbBDGHL4QvYBu
https://open.spotify.com/playlist/5J3oloz8Riy9LxEGenOjQ0?si=979ba4f082414be7
https://tidal.com/browse/playlist/330fd544-8e5b-4839-bd35-676b2edbb3d5
--- Contact Us ---





---