Lavricables Ultimate Silver Line – Mindful Price For Upgrade
Lavricables Ultimate Silver is a $235 USD cable designed for headphones, which can be ordered directly from the Lavricables website, which is made of a AWG24 multistrand litz wire of 5N purity Silver, and which can be configured for virtually any headphone on the market. Given my current collection and the headphones I'm working on reviewing, I chose the variation for HIFIMAN HE1000 V2 (3000 USD), with which it will be paired in today's review, for most of the review, and it will be compared to other cables, using adapters, including Eletech Inferno (750 USD), Meze Silver Cable (200 USD), and I'll also explore pairings with Avantone Pro Planar (450 USD), and HarmonicDyne Zeus (350 USD). 
Introduction
LavriCables is a company making high-quality cables, created in 2012, when the world avoided the end of the planet, and the company was designed as a hobby. The aim was to create counterparts with ultra quality, but not overcharge for the products they make, since most companies really charge a ton of cables in particular. LavriCables started with Interconnects, but soon developed more cables, including headphone cables, all always made of pure silver. Of course, while today we will explore just the tip of the iceberg, LavriCables makes speaker cables too, where they offer unbeatable prices, and as we'll explore today, the sonic quality of their products is many times better than what you typically expect. The company has four lines of cables, Reference, Ultimate, Master and Grand. The higher you go, the larger the AWG, so the thicker the cable, and the better the sonic performance of the cable you purchase. To purchase a Lavricables cable, you typically use paypal, so you can stay fully anonymous, but you can also use transfers for europe. All cables are handmade, and usually take around 1-2 weeks to arrive in Europe, 2-4 for USA and Asia, and around 5 weeks for Australia and Mexico. There is an option to get your cable via UPS or DHL, for a slightly higher cost. 
It should be noted that I have absolutely no affiliation with LavriCables. I'd like to thank LavriCables for providing the sample for this review. This review reflects my personal experience with the LavriCables Ultimate Silver Line of Cables. Every opinion expressed is mine and I stand by it. The purpose of this review is to help those interested in LavriCables Ultimate Silver Line of Cables find their next music companion. 
Product Link
You can grab the LavriCables Ultimate Silver from here: https://www.lavricables.com/cables/ultimate-silver-hifiman-sundara-upgrade-cable/
You can also check Amazon for the moment it will be available here: https://amzn.to/3mmTQ0X
Build Quality/Aesthetics/Functionality
Fully handmade products always bear a magic to me and most users, so it is no surprise that once you do purchase a cable from LavriCables you cannot return it, but this doesn't mean that you can't get it serviced, and quite on the contrary, the company is super friendly and open to help you with any problems you may encounter (like weak solder joints). To be fair, I have never in my entire life seen a company have so many connector options and just variation in how you can configure a cable, like LavriCables has. The main wire used is the basic difference between cables, and there you can pick one of the 4 lines, and from there, there are multiple options pre configured for the headphones you may have, or you can ask for a custom cable to be made for your headphone in particular, with an expected price similar to the rest of the line you're looking at. This means that all cables from the Ultimate line will cost between 180 EURO and 435 EURO, even if you need them for a headphone not yet present on the website.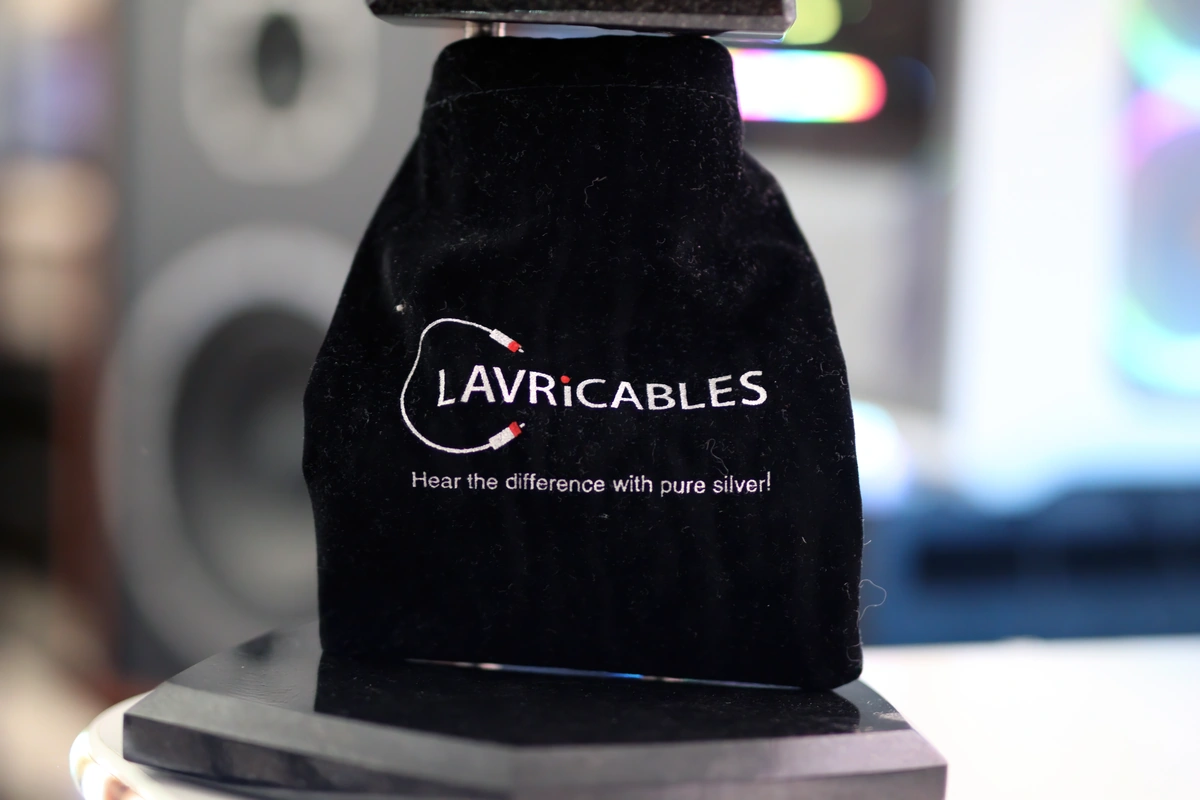 The construction of the Ultimate Silver cable has an AWG24 thickness, and a 4Cores 5N Purity Silver multi strand litz wire. This should help a lot open the treble, widen the soundstage and bring better control to the sound with most headphones. The company offers a multitude of connectors, and you can customize the length too, so I went for a pretty standard length of 2 meters, which is about as much as you're likely to need for a headphone. For the connectors, I got an upgraded version, with straight, rhodium plated plugs. Rhodium in particular can be a bit finicky, as it has the downside of losing connection, so once you insert any rhodium cable in a new source, you need to twist and turn it a few times, and it will work just fine. This happens with every single rhodium plated plug out there, including those found on Rhapsodio Zombie, and Meze Rai Penta. You can always purchase your cable with a different connector material, Rhodium being the most picky one. 
Next up, the flexibility of the LavriCables Ultimate Silver is incredibly good, and it is a super flexible cable that actually feels well built. There is a bit of heat shrink rubber material left around all plugs, which is refreshing from seeing cables that could have the bare conductor wire exposed as it can happen with Effect Audio EVO 1 series of cables. The Left and Right markings on my cable completely rubbed off the connectors, but the red and black rings on the connectors are not affected. I enjoy the logo of the LavriCables company which is still visible on the 4.4mm connector, and which doesn't seem to be rubbing off.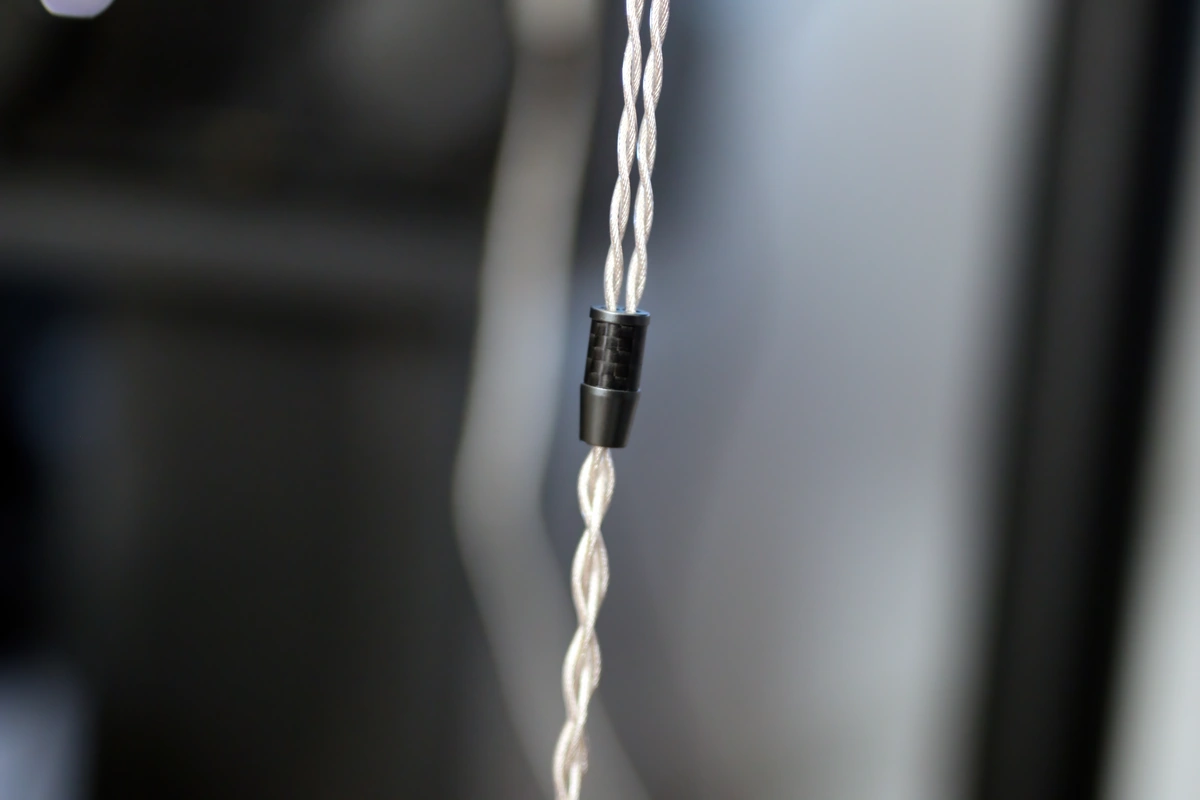 The Ultimate Silver cable does not conduct microphonics much, and the soft cable cover material is great at reducing wear noise, as I can barely hear it even if it rubs off against my face or clothes. The whole cable has a soft cover that's really helpful for reducing wearing stress and noise, plus the inner part is great at rejecting interference and noise, and it does not have any problems that I can talk about. Please keep in mind that this cable will fit all the headphones with a 3.5mm jack at the earcup level, including HIFIMAN HE-R9, HE1000 V2, Denon headphones, Elear, Z1R, D8000, D9200, Era-1, 109 Pro, Heritage HP-3. 
Sound Quality
Starting with the test setup, I powered up on connectors, jacks and converters, to be able to test everything, and mainly used Astell&Kern ACRO CA1000T, iBasso DX320, and Lotoo PAW 6000 as sources, with HIFIMAN HE1000 V2, Spirit Torino Super Leggera, Audeze MM-500, iBasso SR2, iBasso SR3, OLLO S5X, SIVGA SV023, Avantone PRO Planar, and Harmonic Dyne Zeus as headphones. I did not have the proper connectors to test the LavriCables Ultimate Silver with Sivga Peacock or Dan Clark Aeon Noire, but from my tests I was able to easily tell that Lavri Cable Ultimate silver is more ergonomic than the cable all of the headphones I test it with come from the factory. It is basically a full upgrade in ergonomics for every headphone it can combine with, and it offers a much improved build, flexibility, and it just feels better in contact with my skin, having less friction, it is softer and has much less microphonic / wearing / rubbing noise. I actually have over 150 hours of burn-in with the LavriCables Ultimate Silver but not because I was trying to do the burn in for them, but because I simply used it for all the headphones compatible all the time, it helps reduce the differences introduced by the cables the headphones come with, and I really prefer the ergonomics of the Ultimate Silver while using it. 
Sonically, I am willing to say that it has a signature of its own, and although it is mostly a nuance of signature, it is noticeable when you do a lot of side by side testing. I am one to officially write in reviews that I can barely (basically can't) hear differences between DAC filters, for example minimum phase and sharp roll off, and I think I have a pretty average hearing, so you're likely to hear what I hear if you have an average hearing too. The main changes from most cables I tested it against are in the soundstage, where music seems to be wider, more holographic, the tuning seems to be brighter, with a more sparkly, airy treble, a deeper bass, which is not something I would say I noticed with any other silver cable, and a somewhat warmer, cleaner midrange that seems more detailed. Usually pure silver conductors have a different tuning, so either the ones I tested before, like Meze Silver Cable were not pure silver, or they were made poorly, because I like what I'm hearing with Lavri Cables Ultimate Line. Please keep in mind that the differences between the cables are much lower than the differences between DACs, AMPs and Headphones, but the wearing comfort and those micro differences can refine the experience of using a specific headphone and setup.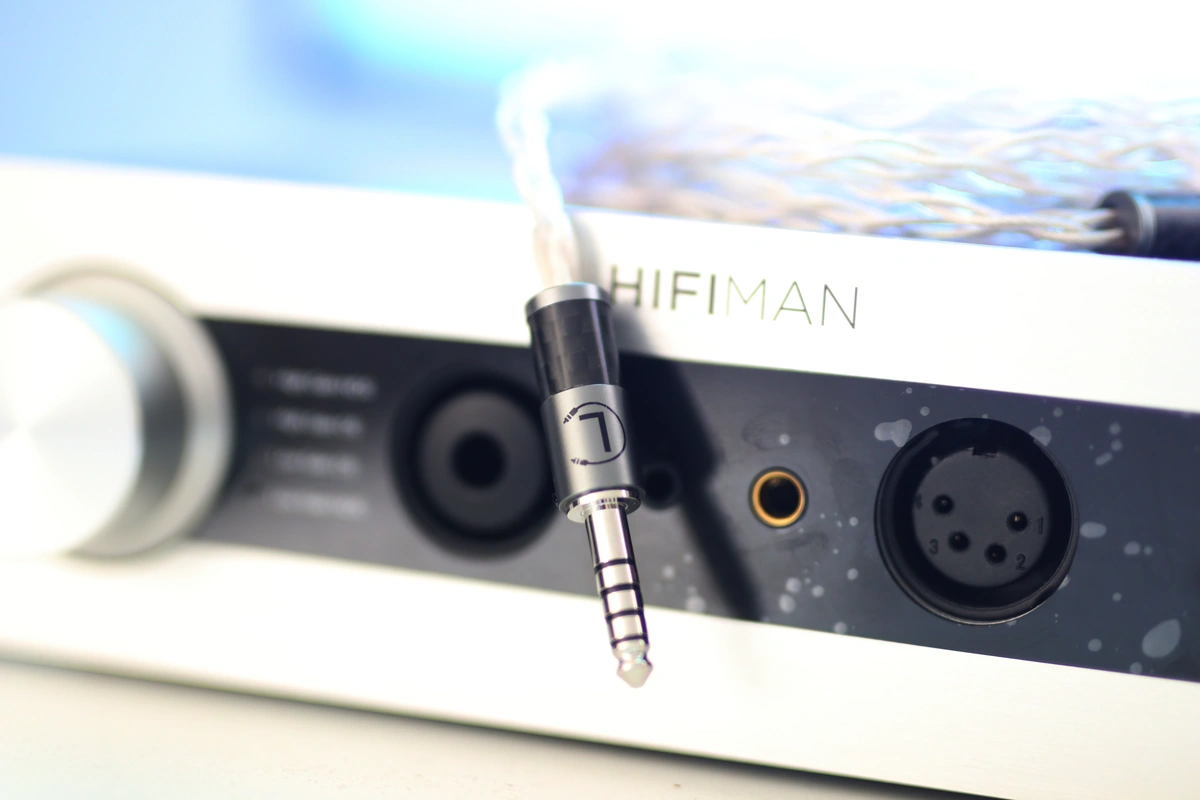 The bass of the Ultimate Silver is actually deep, well rounded and full sounding. I was expecting it to have something of a rolloff or a brighter tuning, but in reality the bass is super pleasing, deep and fun to listen to. Ultimate Silver seems to have better depth and control than most of the default cables that the headphones come with, with a better reach to the lowest sub bass, and a more fluid, less textured bass. This sounds much more natural to my ears and creates the feeling of space better than more textury sounding cables.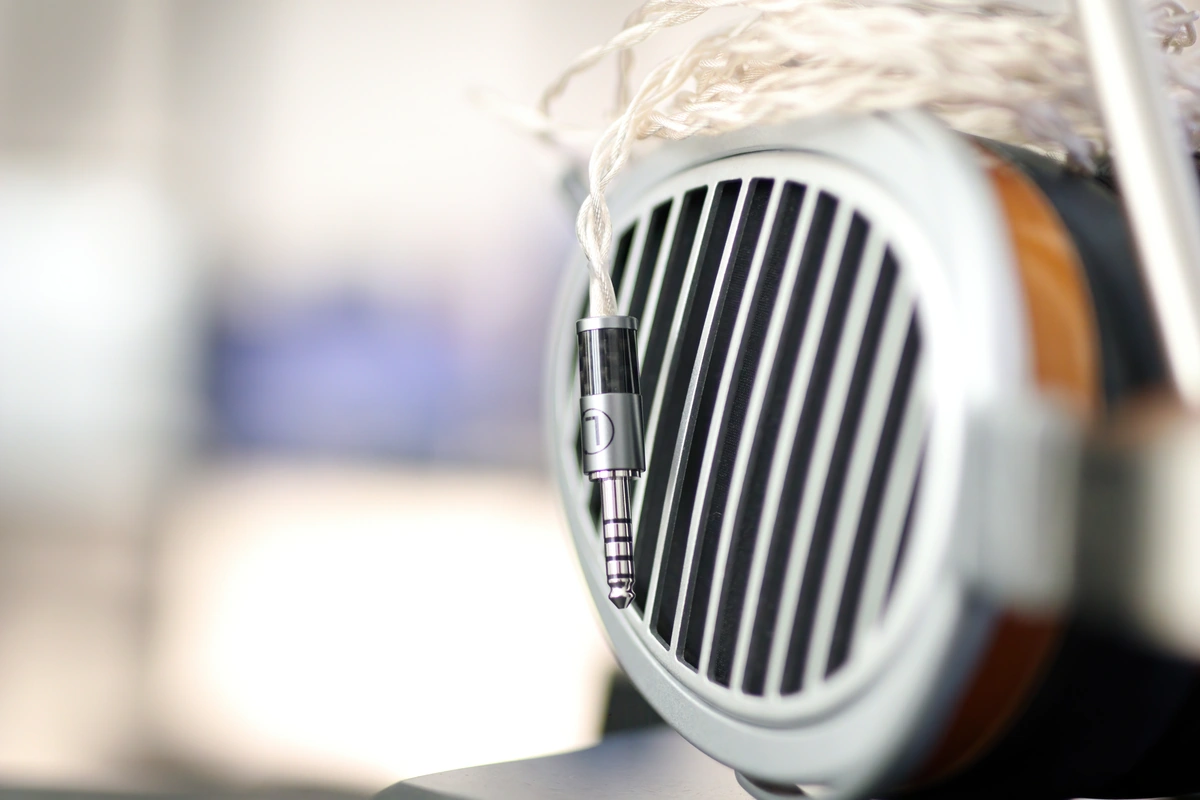 The fluidity of the sound is present in the midrange too, where the midrange is full, slightly warm sounding, fluid and super coherent. The dynamics seem to be improved, along with the micro detail and soundstage width, where Ultimate Silver keeps making the experience more realistic, more holographic and with better detail. I personally do not believe in a cable burn in effect, and for me the differences are the same with the cables out of the box and after many hours of usage, they offer a tangible improvement in the mids, especially how good the positioning of the voices is, and how clean the whole sound is in general.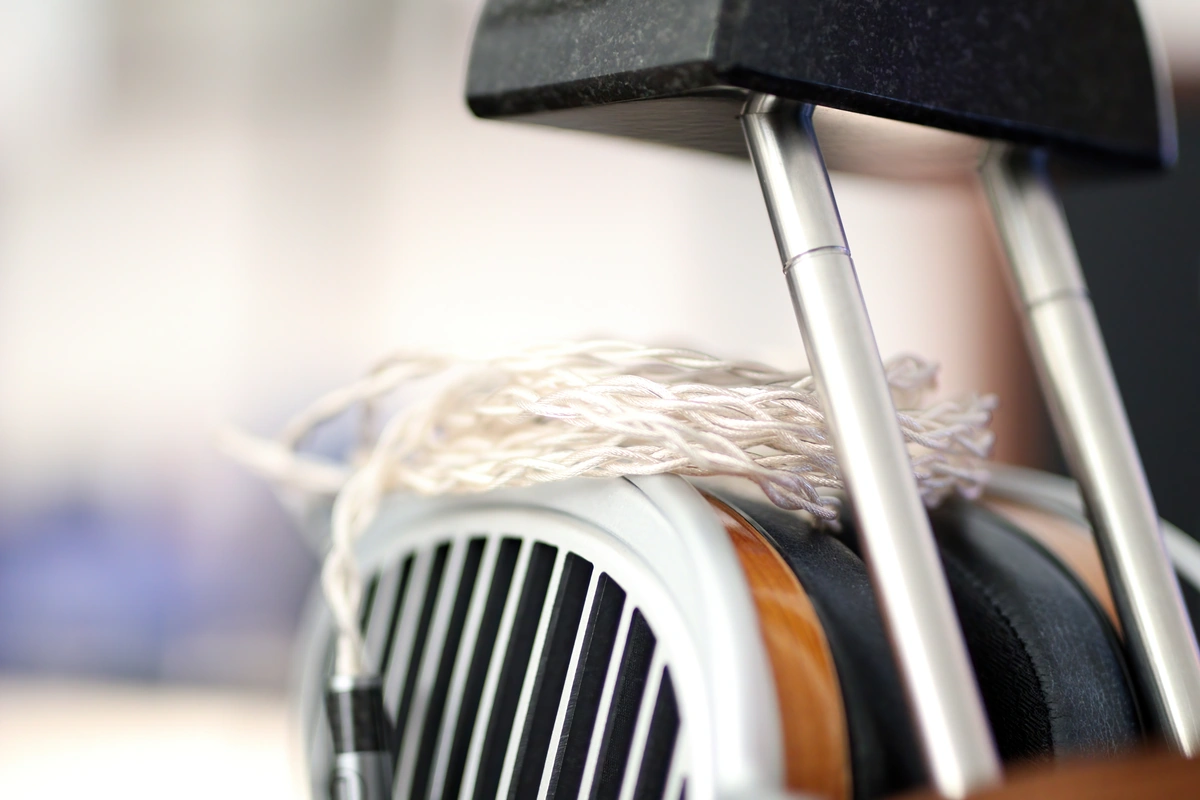 The whole improvement in the midrange is helped by the fact that the treble has some uplift in airiness and impact, sparkle and overall brightness of the sound. Ultimate Silver does not smooth out the treble and cymbal crashes, in fact improving the treble texture and making it more realistic, cleaner and more impactful. The treble is where I think it changes things the most, it balanced the treble to have a much better micro detail and separation between separate cymbal crashes and to have a more natural texture. This in return creates the feeling that the midrange is a bit warmer and bass a bit deeper, because the treble is less metallic and less harsh in texture than with the default cable of most headphones, but all the while the treble is more airy. Although the differences are not huge, they surely make me appreciate my music and headphones a bit more, but honestly the improvement in ergonomics play a huge role since not being irritated by poor comfort allows me to focus more and better on music too. You could say that Ultimate Silver brightness the sound a bit, which is something super useful with warm and bassy headphones. 
Comparisons
LavriCables Ultimate Silver vs Eletech Inferno (235 USD vs 750 USD) – Eletech inferno has a much thicker AWG, and this make it much more rigid, do the point where bending Inferno can readjust the headphones on your head, and at times it does feel like Inferno was made for speakers more than for portable headphones. The overall ergonomics are evidently better for Ultimate Silver which is softer, more flexible, and has a more natural length. The sound is actually rather different, with Inferno having a thicker, deeper sound with a lower amount of treble, a smoother treble presentation, and with a blacker background. Ultimate Silver sounds instantly brighter, with more sparkle in the treble, a less colored midrange and bass, a similarly smooth and fluid texture, but the stronger treble makes it feel a bit more detailed, especially in the micro detail. Ultimate Silver is better for most headphones that sound warm and bassy, while Elettech Inferno is better for headphones that sound super bright and where adding brightness would not improve the sound. 
LavriCables Ultimate Silver vs Meze Silver Cable (235 USD vs 200 USD) – The ergonomics and build quality of the Ultimate Silver is much better than that of the Meze Silver Cable, to the point where it would be hard to recommend Meze Silver at about the same price as Ultimate Silver from LavariCables. The overall sound is actually kinda harsh and bright on Meze Silver, with a reduced level of bass, and increased level of treble, to the point where it can be a bit harsh and metallic sounding. By comparison, Ultimate Silver seems to sound much more balanced, more natural and cleaner, with a warmer midrange, deeper, and fuller bass, a more natural and smoother texture in general, and a better dynamic, better micro detail, more airy treble without being harsh or metallic sounding. 
Value and Conclusion
With a starting price of 235 USD you get a configuration that is super similar to the one I am reviewing, which I think is far more affordable than most cables are priced today and in today's market. In fact, LavriCables deliver fully on their promises of sounding as good as much pricier cables, but for a pocket-friendly price, and still with the same level of comfort, build quality, ultra pleasing user experience and configurability, down to the connectors you can use when ordering the cable. Combined with the superb quality of processing and making the cable, along with the extra high quality wire used, you can be sure you're going to have a good experience with your cable and your headphones, and of course, your music.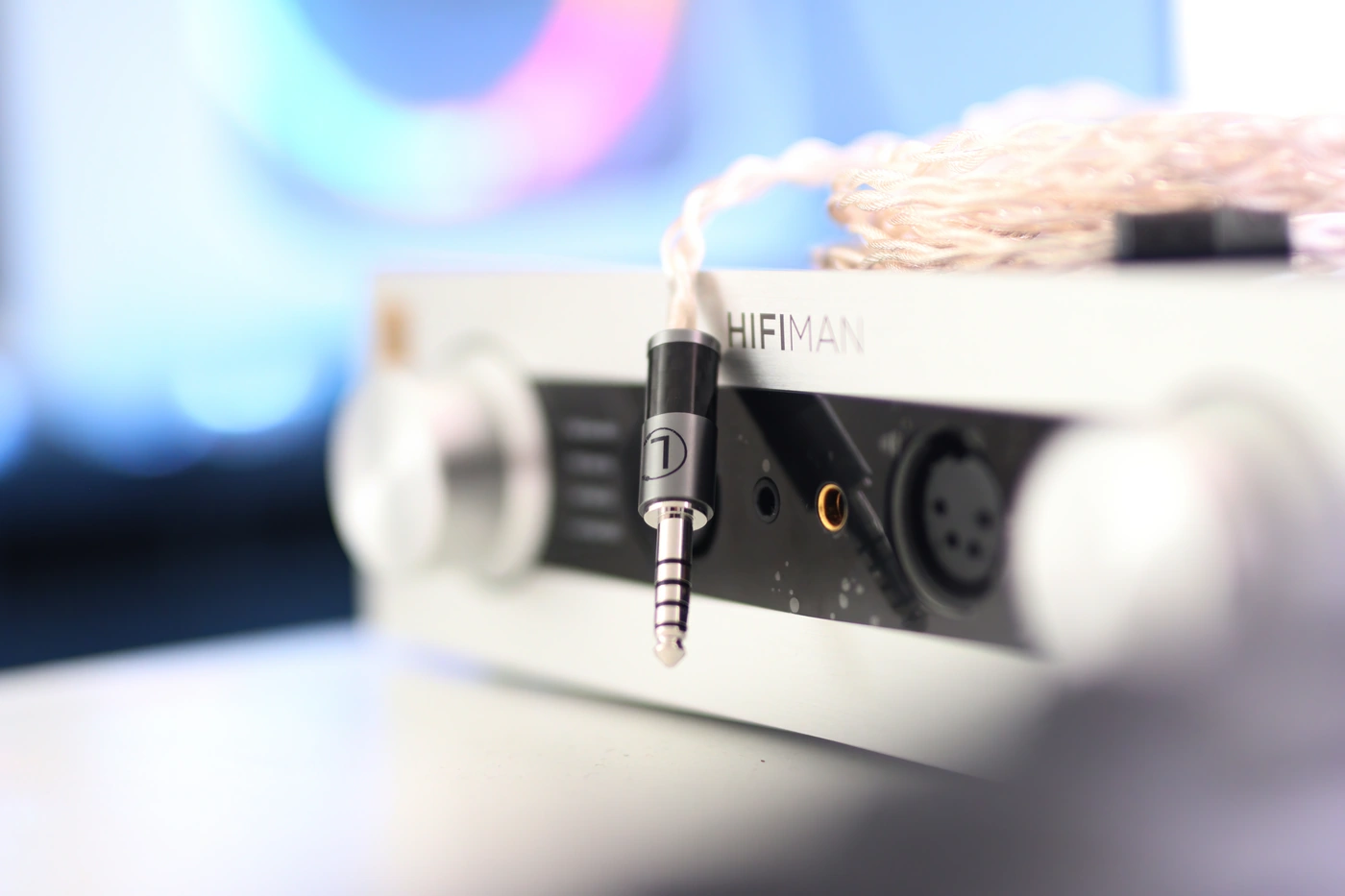 At the end of the day, if you have a pair of headphones you really love, like HIFIMAN HE1000 V2, or Audeze MM-500, or iBasso SR2, and if you want to give your experience a lift and improve the default cable they come with, if you want a wider soundstage, a more refined midrange, better micro detail, and improved dynamics, LavriCables Ultimate Silver is one of the best options out there, and a super mindful priced one too. 
Product Link
You can grab the LavriCables Ultimate Silver from here: https://www.lavricables.com/cables/ultimate-silver-hifiman-sundara-upgrade-cable/
You can also check Amazon for the moment it will be available here: https://amzn.to/3mmTQ0X
---
---
--- Please remember to stay safe, and always have fun while listening to music!---
 - If you have a dime to spare, and donate, to help us with electricity and work expenses, it would make my day much brighter, as it would help me improve things around the website and increase the frequency of my posts - 
---
Full Playlist used for this review
We listened to more songs than those named in this playlist, but those are excellent for identifying a sonic signature.  PRaT, Texturization, Detail, Resolution, Dynamics, Impact, and overall tonality are all revealed by those songs. We recommend trying most of the songs from this playlist, especially if you're searching for new music!
https://www.youtube.com/playlist?list=PL_cjBXGmwSHSdGcwuc_bKbBDGHL4QvYBu
--- Contact Us ---






---
---