LYPERTEK Z7 TWS Earbuds – Bluetooth IEMs with LDX And Triple Hybrid Driver
Lypertek Z7 is a $89 USD Bluetooth TWS or True Wireless IEM with a triple driver design, Bluetooth 5.2, and Wireless charging for the case. Today I will be reviewing it and comparing it with other BT IEMs, including Tin Buds 3 (99 USD), Yamaha TW-E3B (99 USD), and ZMI PurPods PRO (95 USD).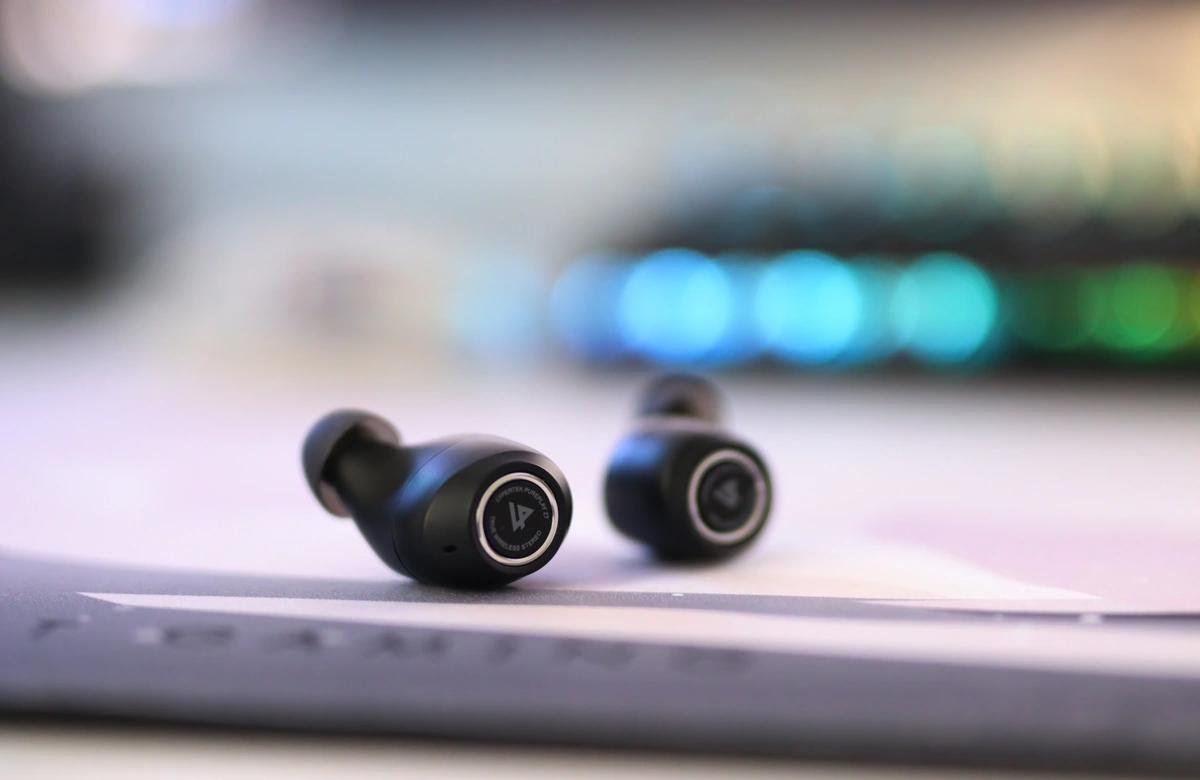 Introduction
Lypertek is back in my review raster, and that's a nice thing to hear, as those were some of the most popular IEMs when I made my youtube video review of the LyperTek Tevi, which reached over 3900 views at the moment I'm posting this written article. Lupertek Pureplay Z7 can be found on Amazon which is among the best places you can order them from, and a place where you'll get good price, fast shipping, and outstanding support. 
It should be noted that I have absolutely no affiliation with Lypertek, I am not receiving any incentive for this review or to sweeten things out. I'd like to thank Lypertek and Jackrabbit Media for providing the sample for this review. Every opinion expressed is mine and I stand by it. The purpose of this review is to help those interested in the Lypertek PurePlay Z7 TWS Bluetooth IEMs find their next music companion. 
Product Link
You can grab one from www.amazon.com here: https://amzn.to/3XZGdCt
If you're in the UK, you can grab one from www.amazon.co.uk here: https://amzn.to/3Hp9OOE
And if you're from Europe, you can grab one from www.amazon.de here: https://amzn.to/3l076aR
Build Quality/Aesthetics/Fit/Comfort
In terms of build quality, Z7 is really similar to the Tevi I reviewed in the past, and it has a really snug charging case which is covered in fabric, they have that logo that looks way too similar to the logo of the rock band Linkin Park, and they also have a really snug and ergonomic design for the TWS IEMs. 
The comfort is excellent, the passive noise isolation level is great, around 20 dB of passive noise isolation, and they simply feel nice. The IEMs are not very heavy, but they are stable in my ears, and I can easily run / jog while wearing them without them falling out of my ears.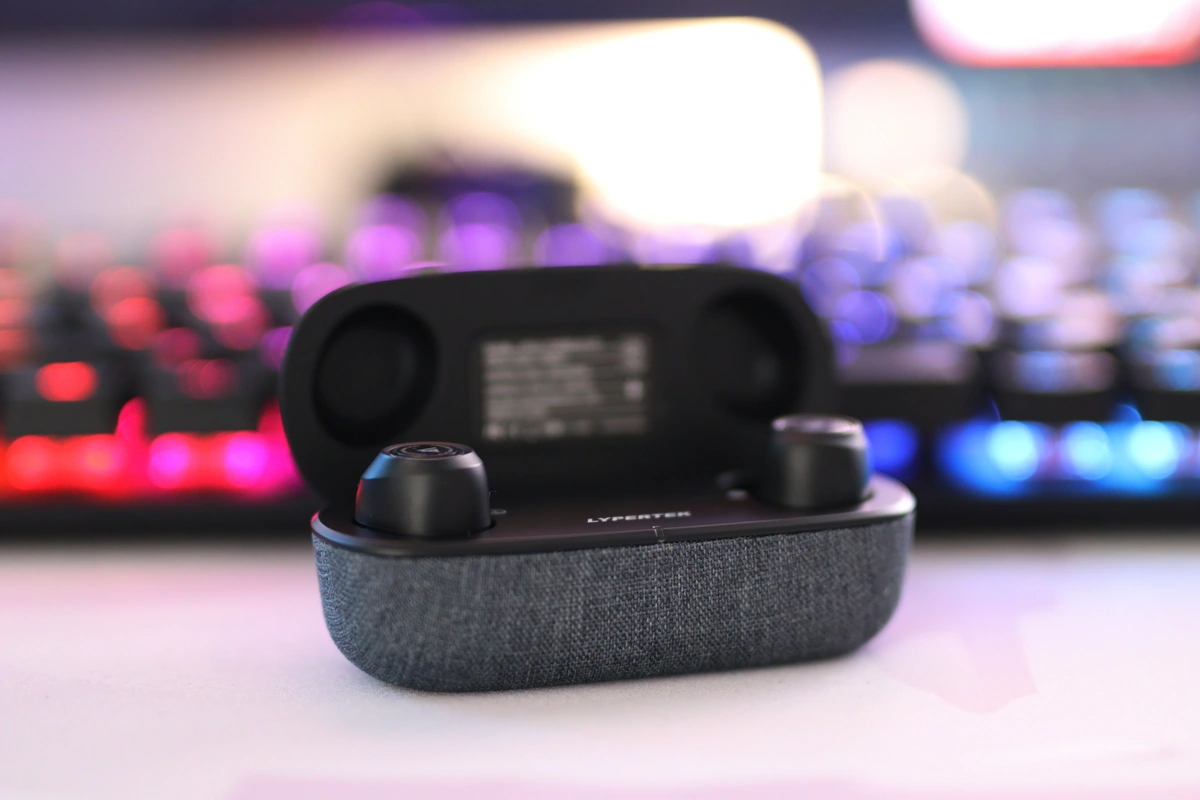 There is no ANC in Z7, but they can give you a passthrough mode, which basically allows you to hear everything that is happening on the outside. While there is nothing playing, you can hear an audible hissing in the background, but it goes away after a few seconds of nothing playing. It is generally quieter than music and video content, but it is louder than most DAPs or digital audio players paired with wired IEMs.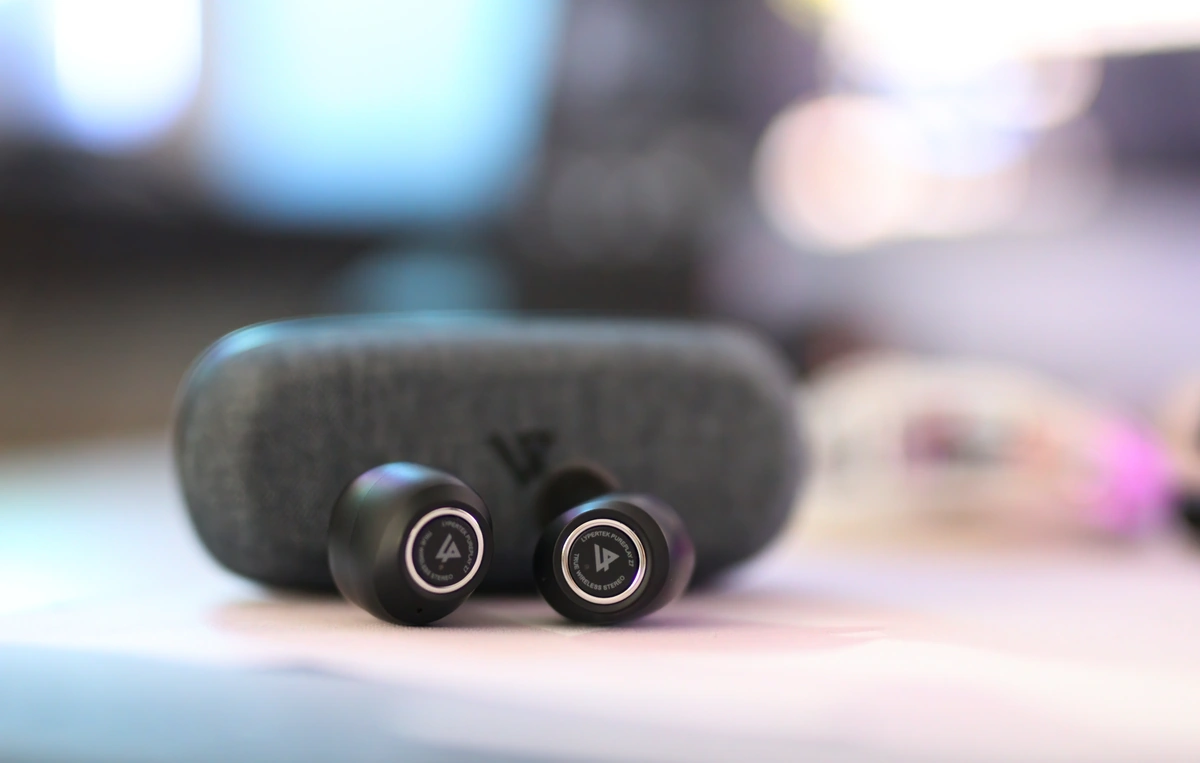 Although I am not a big fan of apps for smartphones, there is a Purecontrol app available for Z7, which can be used to fine tune the IEMs, to activate the passthrough mode, to activate EQ, and to activate LDX audio. LDX Audio seems to be some kind of EQ / DSP that sounds really good, and which provides a more natural midrange, better bass, and a more even overall sonic presentation. 
The drivers inside of Z7 are two balanced armatures and one dynamic driver, and they have a very high maximum loudness, which is nice to find out. The battery life is quoted to be about 10 hours for the TWS IEMs with one charge, but that is measured with volume set at 50%, and not using aptX adaptive, real life usage nearing 7 and a half hours of usage per charge. The case carries 7 additional charges, one of the best rating found in TWS IEMs. 
In terms of Bluetooth, we have Bluetooth 5.2, with AAC, and aptX Adaptive. I assumed LDX Audio would be some kind of new Bluetooth connection, but it is an EQ / DSP profile. The connection is strong and I experienced zero dropouts, zero issues with the Bluetooth, and my smartphone sees Z7 natively, and can use aptX adaptive natively with no extra settings. 
Sound Quality
Please keep in mind that the sound of your TWS Earbuds and Bluetooth headphones is the same regardless of what source you're using as long as it supports an algorithm, so your smartphone via LDAC will sound as good as an expensive DAP. This being said, aptX Adaptive is the one case where this is not exactly true, and you want to use a smartphone more than you want to use a dedicated DAP. aptX adaptive will cut the quality if the connection is not stable, and smartphones generally have a much better connectivity and connection strength than DAPs, which usually have a thicker casing to protect from interference. For today's review I used  Motorola Edge 30 Ultra, Huawei P30 PRO as the sources.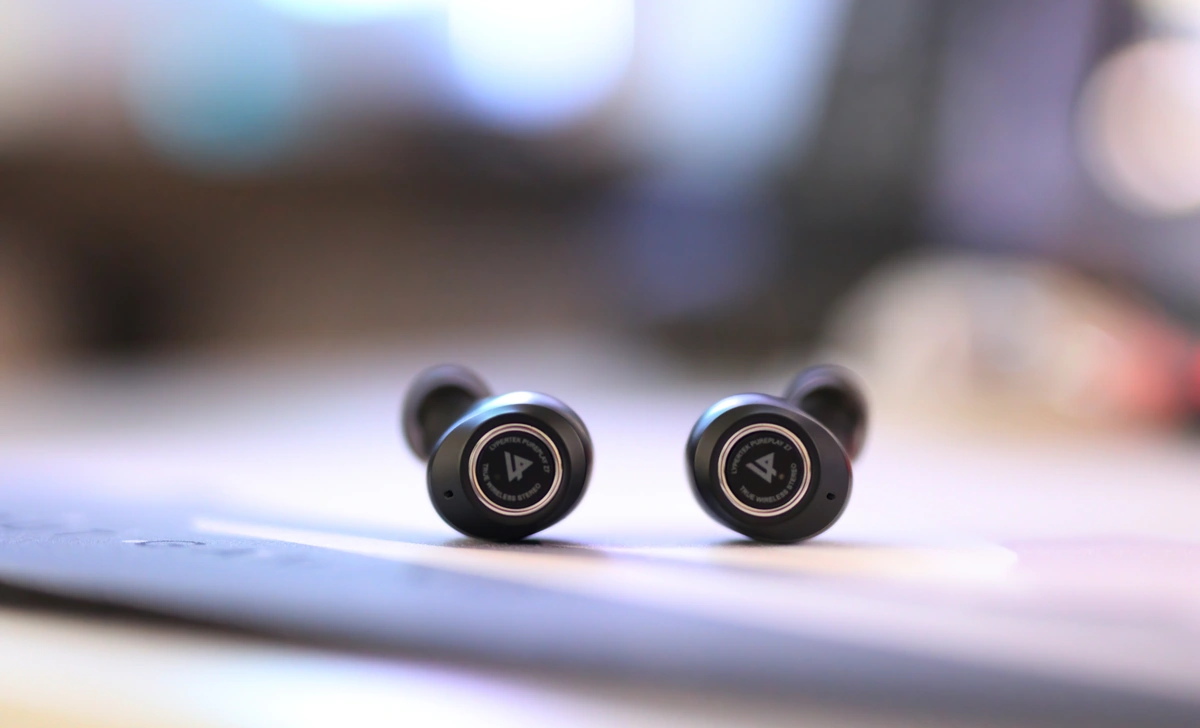 The overall signature of Z7 can be described as clean, crisp, detailed, mildly V-Shaped, with a strong and bright treble, a good and punchy bass, and a good amount of detail / resolution. The sound is generally wide, well separated, and pleasing in the tuning, with a sweet and euphonic female vocal presentation, and a strong, bold male vocal presentation. The midrange has some processing applied to it even with no LDX enabled, and there's a compression audible happening in the midrange. The review will be written with no EQ engaged, but will explore how and if you can use EQ to improve the sound of Z7.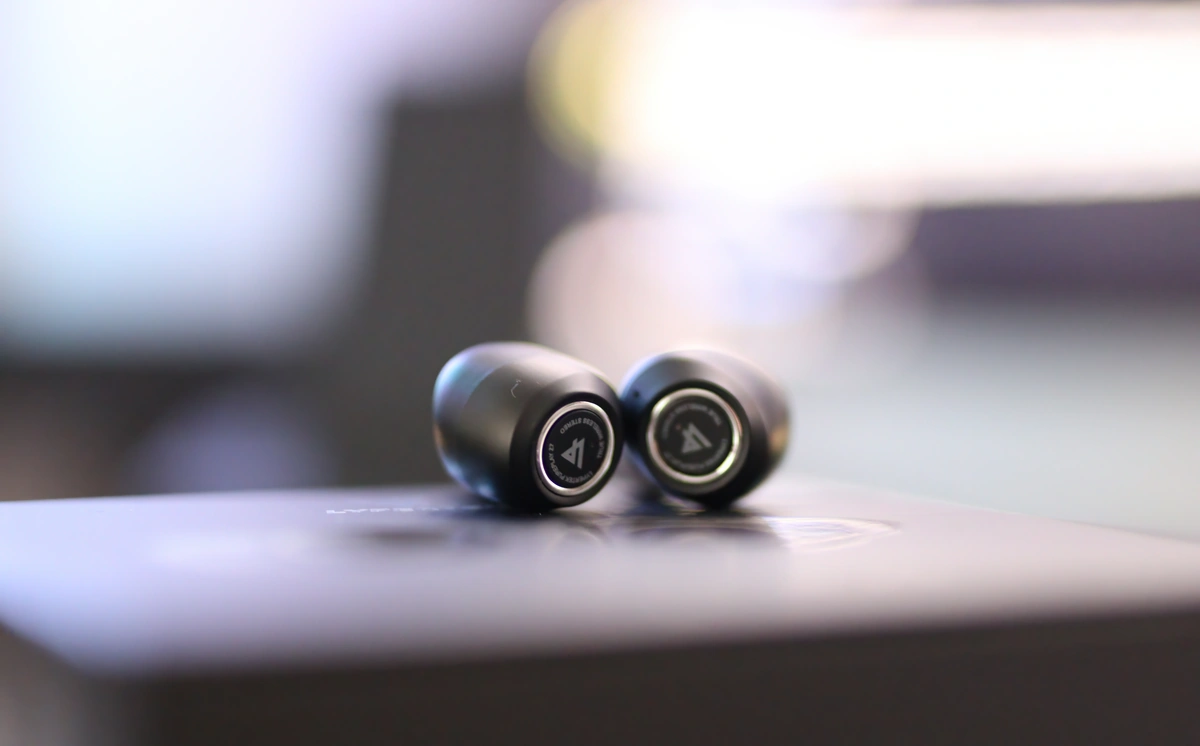 The bass is deep, clean and clear, and while activating LDX will try to uplift it, it also increases the distortion considerably, so I think the default EQ profile is the best way to enjoy Lypertek Z7. Furthermore, the EQ in the lypertek app will affect the sound negatively, as it seems to apply a strong negative pre that cuts on the dynamics and resolution. All the EQ profiles will add distortion or reduce the fidelity. This seems to be a problem with the EQ in the app itself, because engaging the Dolby Atmos settings on my Motorola Edge 30 Ultra will not have a negative impact on the sound nor introduce distortion.
The midrange of Z7 is clean, detailed and fairly well separated, but the aptX compression algorithm is rather audible with most music. To alleviate this, engaging the LDX setting will make the midrange much more natural and clean, and the midrange becomes really nice, but it affects the bass. No other EQ setting can improve the midnrage. The presentation favors female voices as it is slightly thin and euphonic, and not super deep or thick. The midrange is good in resolution and detail, plus the staging is good, with a wide and natural presentation for all music. 
The treble of Z7 is clean, bright and well extended up to about 12 kHz, after which it rolls off gently. This creates a good feeling of air and sparkle in music, the sound is never choked or boring. No EQ setting improves the treble extension or the resolution, so it may be at the limit and discretion of the Balanced Armature driver, but it is well optimized to get the most you can out of the drivers. 
Comparisons 
Lypertek Z7 vs ZMi PurPods PRO (89 USD vs 95 USD) – The comfort of Z7 is much better than that of the PurPods PRO, and I always felt like this kind of shape, that of Z7, is going to be much more comfortable than the Earbud shape. The passive noise isolation is better on the Z7, and they sound more detailed, cleaner, clearer, and have a better build quality, better battery life and better carrying case too. Z7 is basically a better choice regardless of what you're looking for, except if you want a pair of white earbuds, or if you want that shape, of PurPods PRO in particular. The signature they go for is similar, both are mildly V-Shaped, but bass is deeper on Z7, without being overwhelming, midrange is slightly more natural on the PurPods PRO, but Z7 is a bit more detailed, and treble has better sparkle and air on Z7.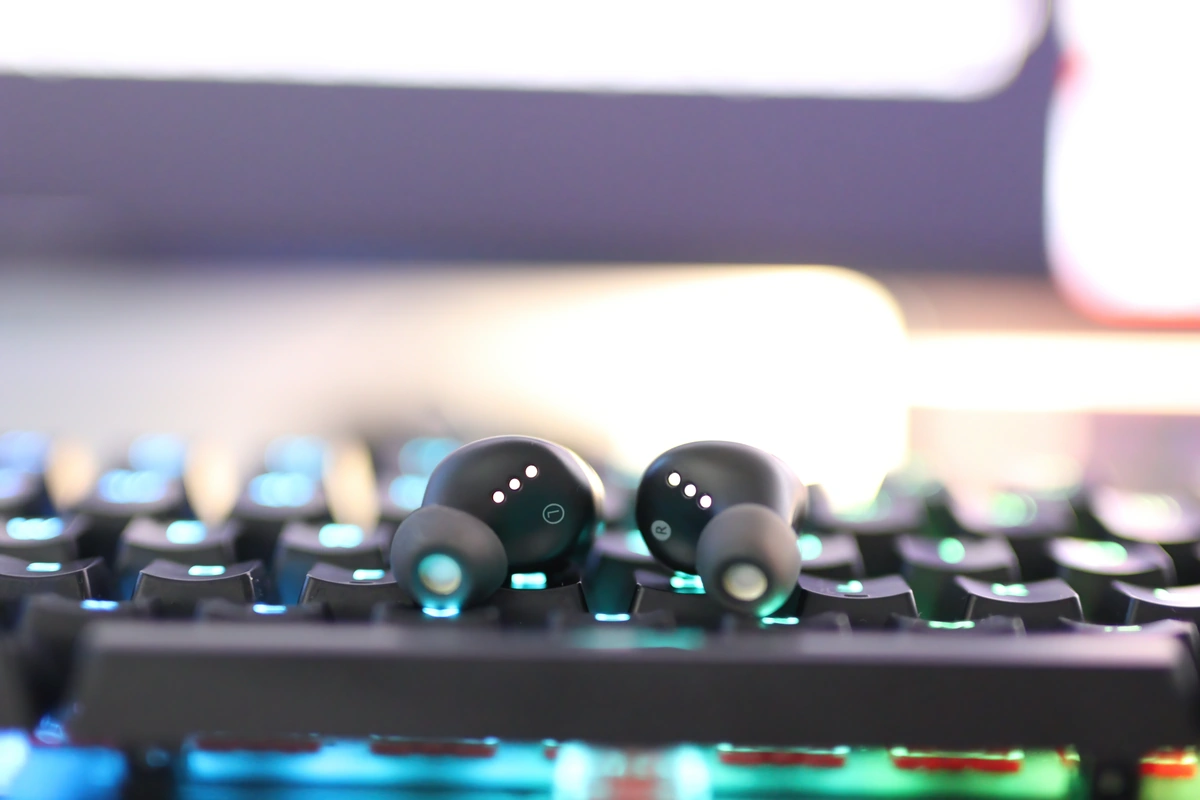 Lypertek Z7 vs Tin Buds 3 (89 USD vs 99 USD) – The overall comfort is slightly better on Z7, which are lighter, but Tin Buds 3 offers slightly better passive noise isolation. Both IEMs have good clarity and detail, Tin Buds 3 have slightly better midrange that is more natural, while Z7 has better bass and impact, and both have a nice sparkly treble. Tin Buds 3 are slightly less detailed and Z7 is slightly more detailed, but the Bluetooth compression algorithm is more audible with Z7. Both are equally good choices, but battery life is better on Z7, and they are lighter, better for gym and workouts, while Tin Buds 3 feel better build (well, thanks to their higher weight anyways). 
Lypertek Z7 vs Yamaha TW-E3B (89 USD vs 99 USD) – Starting with the comfort, they are similar, with both Z 7 and TW-E3B being super comfy, snug and offering a good passive noise isolation, although Z7 has a few extra dB of passive noise isolation. The sound is heavy, impactful and deep on the Z7, but more natural, more mid-centric and better in the mids on the TW-E3B. Yamaha seems better suited for those who listen to a lot of voices, while Z7 is better for those who want to enjoy club music, rap, house, and music where bass and treble are both important. Maximum loudness is good on both, slightly better on Z7. 
Value and Conclusion
Given the current pricing of Z7, of 89 USD, they are priced well compared to the competition. There's a 199 MSRP rating on the official page, but I couldn't find any place selling them for more than 89 USD, which is a really good price point for their performance. The overall comfort is excellent, and they can make great camping / trip TWS IEMs, and excellent gym workout IEMs as well, thanks to their detailed, but loud sound, good passive noise isolation, and good ergonomics / fit.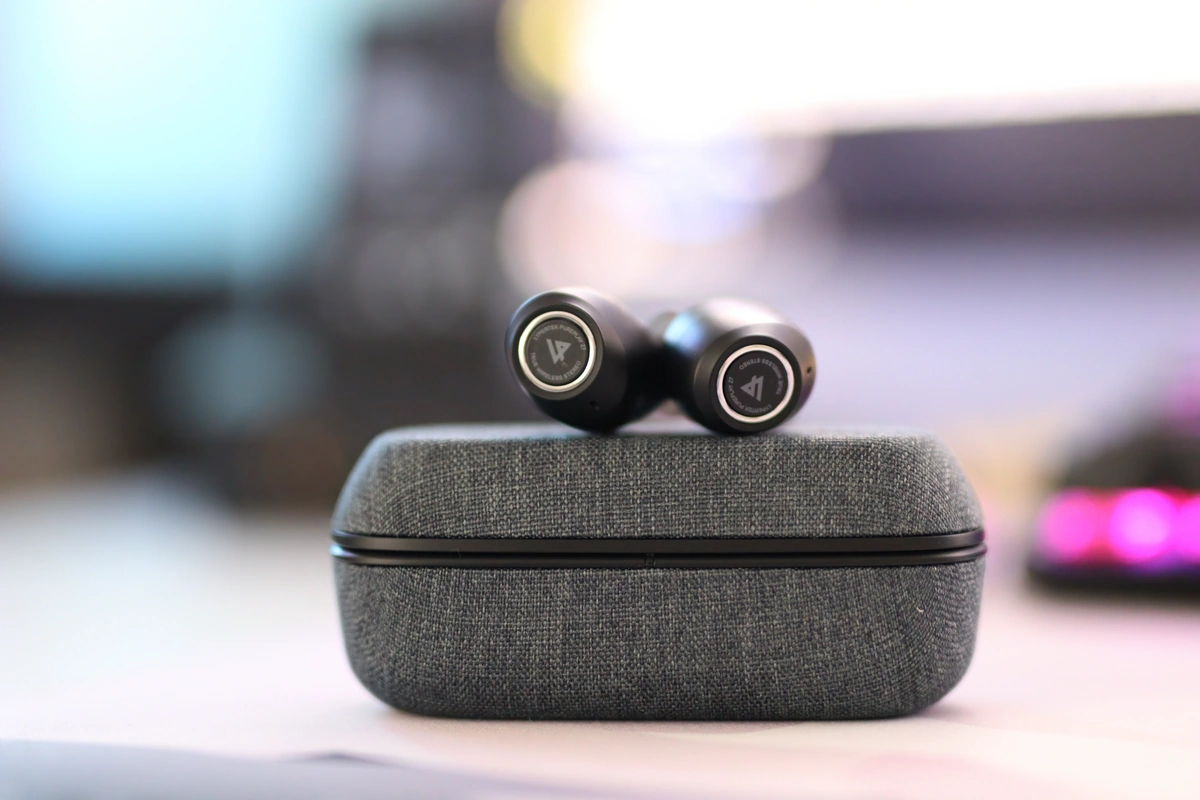 At the end of the day, if you're looking for a pair of TWS IEMs that will sit in your ears naturally, which are not heavy, and with which you can run and jog, lift and also walk, but with a detailed and clean sound, Lypertek Z7 is one of the best options I know of, and which won't break the bank, being an excellent entry in the audiophile world, or alternative to your daily setup, if you want something with no wires. 
Product Link
You can grab one from www.amazon.com here: https://amzn.to/3XZGdCt
If you're in the UK, you can grab one from www.amazon.co.uk here: https://amzn.to/3Hp9OOE
And if you're from Europe, you can grab one from www.amazon.de here: https://amzn.to/3l076aR
---
---
--- Please remember to stay safe, and always have fun while listening to music!---
 - If you have a dime to spare, and donate, to help us with electricity and work expenses, it would make my day much brighter, as it would help me improve things around the website and increase the frequency of my posts - 
---
Full Playlist used for this review
We listened to more songs than those named in this playlist, but those are excellent for identifying a sonic signature.  PRaT, Texturization, Detail, Resolution, Dynamics, Impact, and overall tonality are all revealed by those songs. We recommend trying most of the songs from this playlist, especially if you're searching for new music!
https://www.youtube.com/playlist?list=PL_cjBXGmwSHSdGcwuc_bKbBDGHL4QvYBu
--- Contact Us ---






---
---