Oriveti OV800 Flagship IEMs – Geometric Acoustic Beauty
OV800 by Oriveti is a premium high-end universal IEM priced at 999 USD, with 8 Balanced Armature drivers, and a handmade cable. Aiming to offer a natural and balanced sound, with a luxurious low-end delivery, OV800 will be compared to other flagships, including iBasso IT07 (900 USD), Campfire Dorado 2020 (1100 USD), Audeze Euclid Planar IEMs (1300 USD) and Lime Ears Aether R (1400 USD). I will also include pairings with iBasso DX240 + AMP8 MK2 (950 USD + 219 USD), Astell & Kern SE180 (1500 USD), and Dethonray DTR1+ Prelude (1000 USD).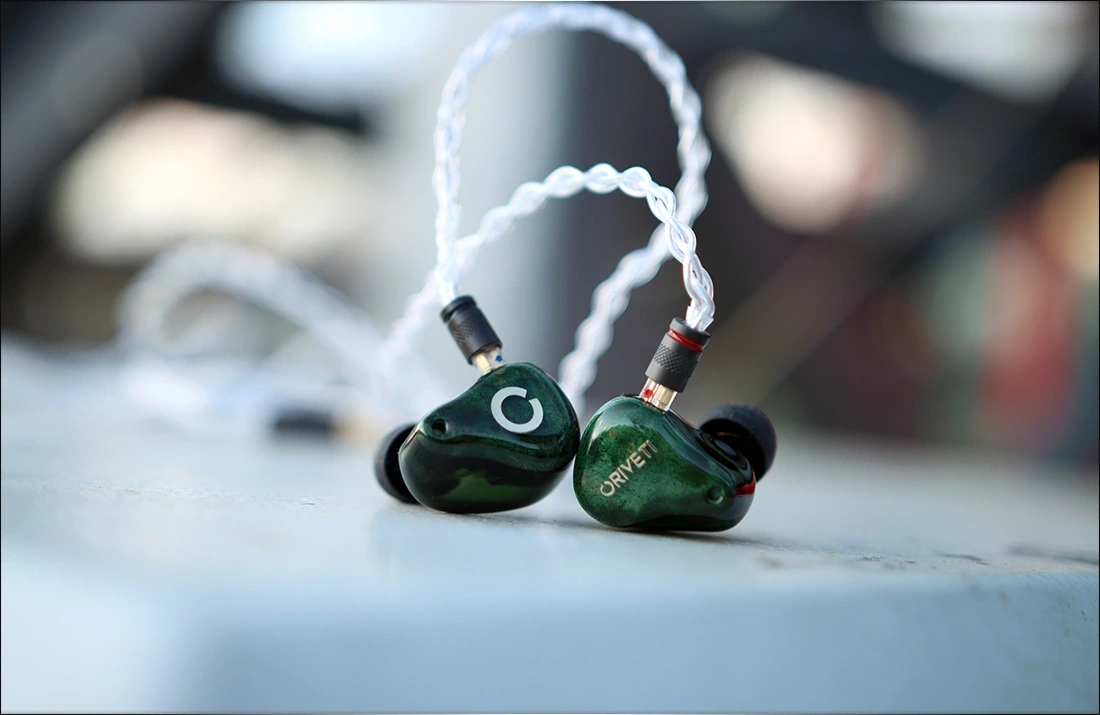 Introduction
Oriveti – Listen Inspired, is a high-end IEM designer company from China, and although literally everyone thought that they are Italian at first, they are from the Eastern side of the globe, and proud to bring you their IEMs. They have a good selection of Premium IEMs for 2022, and OV800 is one of those, designed with 8 balanced armatures, and the finest handcrafted cable they could have gotten for us. The company highlights their presence in the audiophile hobby by offering quality audio products since 2015, and it is one of those companies that has good engineers and designers, having provided a good number of IEMs that lasted for years. In fact, this is not even my first review on one of their products, as I reviewed the Oriveti New Primacy in the past, and loved it a lot. Oriveti provides good support for their customers, and although they fall in the category of boutique and less known brands, the quality of their products can sometimes beat titans like Sennheiser and Beyerdynamic. 
It should be noted that I have absolutely no affiliation with Oriveti, I am not receiving any incentive for this review or to sweeten things out. I'd like to thank Oriveti for providing the sample for this review. Every opinion expressed is mine and I stand by it. The purpose of this review is to help those interested in Oriveti OV800 Premium Hi Fi IEMs find their next music companion. 
Product Link
Official Link: https://www.oriveti.com/product-page/oriveti-ov800-premium-8ba-hifi-iem-headphones-with-switch
You can grab one from www.amazon.com here: https://amzn.to/3FusGdX
If you're in the UK, you can grab one from www.amazon.co.uk here: https://amzn.to/398qwVl
And if you're from Europe, you can grab one from www.amazon.de here: https://amzn.to/397UKaI
Packaging
First things first, let's get the packaging out of the way:
The package is really awesome, as the company spent the time to provide a really pleasing unboxing experience. You never really know that you want a nice package until you get one, and OV800 is the perfect example of the packaging done right. We have a huge set of accessories with OV800:
Oriveti OV800 IEMs

Cable

Genuine Leather Case

Sedna Earfit Xelastec Tips – 3 Pairs

Bullet Shaped Ear Tips – 3 Pairs

Bowl Shaped Ear Tips – 3 Pairs

Double Flange Tips – 2 Pairs

Foam Tips – 2 Pairs

Cleaning tool

Flight Adapter

3.5mm to 6.3mm Adapter
Build Quality/Aesthetics/Fit/Comfort
You literally can't say that you would need more with OV800, and the company really provides enough tips to literally make those comfortable for everyone. In fact, it is not just the tips, but also the overall ergonomics and built quality with OV800, this is the kind of IEM that will be comfortable for literally everyone who uses them. 
We have 4 sonic modes with OV800, as they have two switches, one for treble and one for bass, which can fine tune the treble and bass quantities. The overall extension stays the same, but engaging the switches will add between 5 and 10 dB of bass and treble to the sound. The IEMs have 8 Exclusive Balanced Armatures designed for them, and they also use the Diffuser WaveGuide tech from Oriveti. While some companies prefer to go without crossovers, Oriveti includes a precisely designed crossover network, which basically means that you'll be having the best coherency possible out of the Balanced Armature drivers.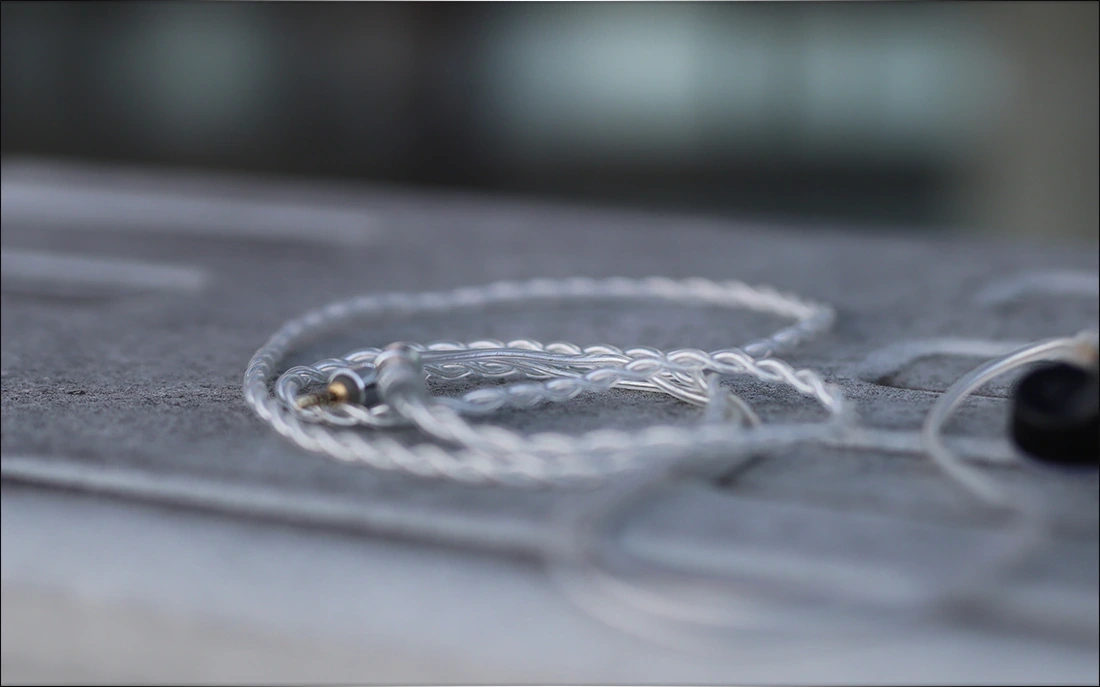 The cable is a handmade cable, braided with 8 Wires, and it has a SPC design, which means that we have Silver Plated Copper for OV800. The impedance of the IEMs is quite low, at 15 OHMs, and this means that sources with a high output impedance may present hiss, like Hiby R6, Hiby FC5, or FiiO M11 PRO, but you'll be fine with high-end DAPs like Lotoo PAW6000, iBasso DX300, or Astell & Kern SE180. OV800 has a sensitivity of 110 dB / mW at 1kHz, which means that they're quite sensitive and will be extremely easy to drive from most portable sources, and they have a 0.78mm 2-Pin connector for the cable, which is universal and makes it easy to find aftermarket cables. The cable is 3.5mm Single Ended only, and has a length of 1.2 meters. 
I have superb comfort with the OV800, as it is a really ergonomic IEM, not too large, and it literally disappears once I pluig it in. My ears seem to be more comfortable with the resin body of OV800 than with most plastic and metal competitors. The detachable cable is super useful, because Oriveti themselves create and sell a high-end cable named Affinity II which can help the overall sound of OV800 quite a bit. In fact, Affinity 2 has a modular design, with multiple plugs, and allows you to connect OV800 to balanced sources via either 4.4mm or 2.5mm balanced connectors. It also has a superb Ultra Pure OCC Copper and Silver Plated Copper design, with 4 coaxial conductors. It will receive its own review as well.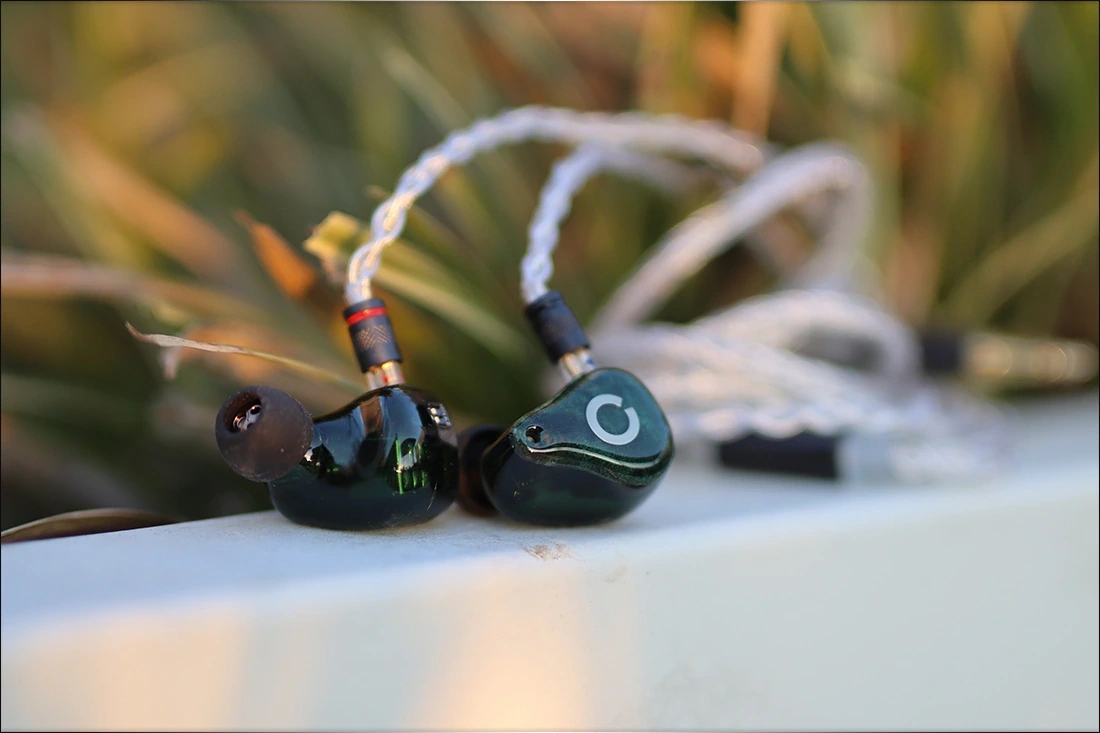 I honestly like to avoid swapping tips, on the idea that "If it ain't broken, don't fix it", but OV800 is somewhat sensitive to tip rolling, and the sound is quite a bit better using the Azla Senda Earfit Xelastec included in the package, and I recommend trying the tips in the package until you find the best comfort. Those are the super sticky tips that help with the bass and can improve the sound CONSIDERABLY. More than most cables you can purchase to upgrade OV800, and it is part of the package. OV800 also responds well to source upgrades, and will reveal the source quality considerably. 
Sound Quality
The sound of OV800 is incredibly clean, clear and crisp. They are EXTREMELY resolute, sounding like a hifi monitoring IEM, rather than a typical chifi or an audiophile audition IEM. This means that they have the clarity and resolution of a studio IEM, but also the overall bass and smoothness of an audiophile IEM, combining the best of both worlds, in a sound that's superb and fun to listen to with basically any music style. They have been paired with the usual suspects, including Astell & Kern SE180, iBasso DX300, Lotoo PAW6000, iBasso DX240, Astell & Kern SP2000T, and other sources as well. 
Overall, I would say that OV800 is currently in my top 3 favorite IEMs from all time, but this is because they really appeal to my subjective taste, they are that kind of V or U Shaped that has superb overall clarity and definition, but a clean and neutral bass, plus a ton of detail. Using the Spinfit tips, you will hear a really nice bass from them, not just resolution, but actual bass extension as low as 20 Hz, with super nice impact for every frequency. I love having such a wealthy amount of detail and rich extension both ways, OV800 being able to fully present the air between instruments in rock and metal music, but also depth and punchy impact for EDM, being basically the perfect IEM for my entire music collection. 
Starting with the bass, we have super good extension, as low as 20 Hz, but with an only slightly enhanced quantity of bass. OV800, in its most bassy shape, is about bassy enough to not be fully bright, and the bass creates good contrast for the midrange and the treble, but isn't enhanced too much above the treble. As the OV800 follows a U-Shaped signature, it has a ton of treble, and more bass than it has midrange, but the bass won't be enough for bassheads, rather being enough for most audiophiles. OV800 has a tasteful bass with superb extension down to the lowest notes achievable in music, but keeps the speed super high, basically quick enough to keep up with both Dimmu Borgir and their Dimmu Borgir song, as well as really peppy bands such as Nekrogoblikon and Infant Annihilator or Queen Kona. If the Audeze LCD-5 has the perfect amount of bass, the OV800 would be slightly lower in quantity, but with a similar degree of resolution and clarity for the lows.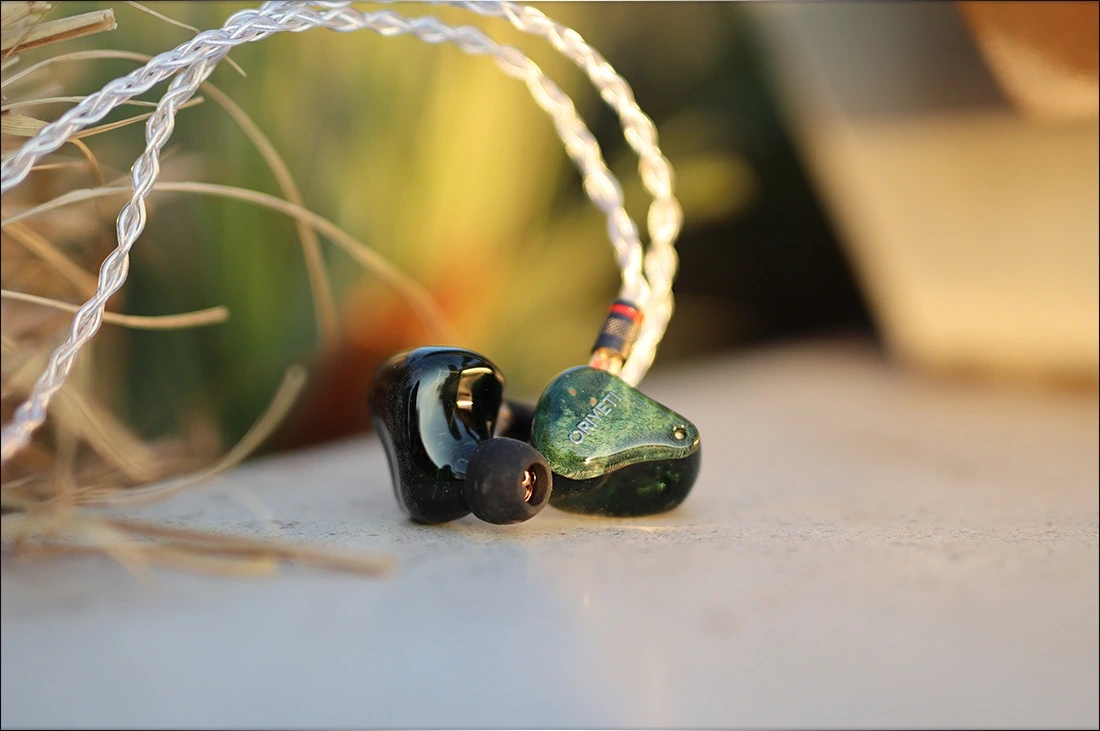 OV800 has superb detail, clarity and precision, being the ideal analytic IEM with top of the line dynamics and clarity. The midrange is another really cool surprise for Oriveti OV800, as it is able to fully replace the one IEM that got stuck in my soul, the Ie800 from Sennheiser. OV800 has a slightly thin midrange presentation, with the weight being dictated by the sub and the mid bass, and with a slightly recessed upper bass, which creates an anti-bloomy sonic, OV800 presenting music with unparalleled clarity, and zero distortions, regardless of the volume you're listening at. OV800 just stays enjoyable at all volumes, with superb overall dynamics and clarity, and with super precise timing. Although OV800 has only balanced armature drivers inside, the sound reminds me much more of the continuity and coherency of single dynamic drivers, and it just manages to be that fluid and coherent, the textures are never harsh or fatiguing, but they are crisp and well defined. Although I keep mentioning that their signature is somewhat V-Shaped or U-Shaped, the midrange never feels distant or too recessed, it is the sub bass and the mid – upper treble that have an elevation, with the midrange feeling natural, and outlined by a bolder sub bass and sparkler treble.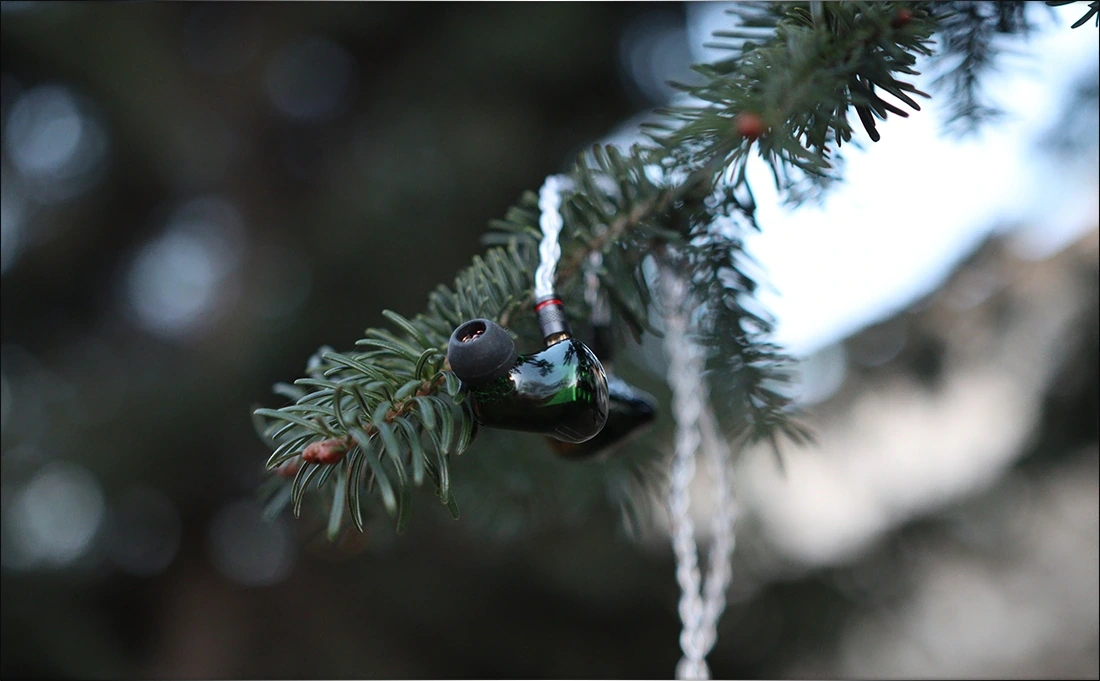 We also have a really natural and well-extended treble with OV800, which has a slightly thin and slightly splashy presentation, just the way I like it. This means that you never get fatigue while listening to OV800, but you hear all that crisp high-end detail that you get from the best monitors out there, and it can easily match Final Audio A8000 in the treble resolution, but it is much easier to listen to and enjoy, with a more natural and smooth texture, as well as treble quantity. The soundstage of the OV800 is wide, well extended, and the instrument separation is on another level entirely. Just like how people describe analytic signatures to do, to cut instruments from each other, OV800 is able to define them really well from each other, but not necessarily cut them from each other. OV800 also has superb transient response and timing, which helps it with its stereo imaging, as you get a really neat presentation where every micro detail is audible, even in very complex metal music, orchestral with tens of singers doing their complicated job, or EDM and Electronic with waves of sounds grabbing your ears and attention from every side. 
Comparisons 
Oriveti OV800 vs Lime Ears Aether R (999 USD vs 1400 USD) – The two IEMs have really strong support from the companies, and a similar design, although OV800 is smaller in size, and more ergonomic than Aether R which is larger. The physical switch on Aether R changes the sound considerably more and has more impact on the final signature, whereas the one on OV800 is better suited for fine tuning. The overall sonics are warmer, thicker and have less treble extension on the Aether R, where the OV800 sounds more neutral, more detailed, cleaner, brighter, thinner and quicker in the overall speed of the sound. Ov800 is generally more resolute, which helps a lot when listening to rock and metal, but the extra midrange thickness and warmth can help a lot with tonality, which would make Aether R better for Classical, Jazz and slower music. 
Oriveti OV800 vs Audeze Euclid Planar IEMs (999 USD vs 1300 USD) – Euclid is a bit larger and a bit heavier than OV800, so OV800 is going to be more comfortable than it. The overall design and build quality is comparable between them, although Oriveti wants us to have a bit more control over the IEM, by allowing us to use the switches to change the sound of OV800, whereas for Euclid we need to use software EQ to fine tune it. The overall sonic presentation has similar levels of detail and resolution, as well as instrument separation. The tuning and signature is quite different though, and euclid is more neutral, brighter and colder in tuning than OV800, which makes OV800 sound more natural, smoother and more euphonic, also less fatiguing. 
Oriveti OV800 vs Campfire Dorado 2020 (999 USD vs 1100 USD) – If you read my review of it, Dorado 2020 follows, at least theoretically, a pretty similar signature when compared to OV800. The reality is slightly different, as the two have pretty different sonics, and OV800 sounds considerably brighter, and less warm, Dorado 2020 being warmer, thicker and having less treble extension and treble quantity. The overall comfort is comparable between the two, although Dorado 2020 is smaller and lighter, making for a slightly more comfortable IEM. The overall resolution is higher on OV800, which has more sub bass and more treble quantity, whereas Dorado 2020 has a higher quantity of warmth, thickness and can sound more euphoric in the mids. I would go with OV800 for most music, but for Jazz and warmer music in particular, Dorado 2020 has a more natural presentation, where OV800 can still be a bit too neutral. 
Oriveti OV800 vs iBasso It07 (999 USD vs 900 USD) – The overall resolution and detail level is higher on the OV800, which is able to extract considerably more information from both the foreground and the background instruments. On the other hand, It07 can be a bit more comfortable, and it has a smoother, thicker, warmer sound with less treble energy, which can edge on being fatiguing with OV800. The overall soundstage is larger and instrument separation is better on OV800, but It07 has a more natural timbre, where OV800 sounds more V-shaped, and brighter. Listening to both, OV800 is easier to enjoy with EDM, Dubstep, Electronic, Rock and Metal, It07 is easier to enjoy with Jazz, Classical and music that includes a lot of acoustic and non-electric instruments. 
Pairings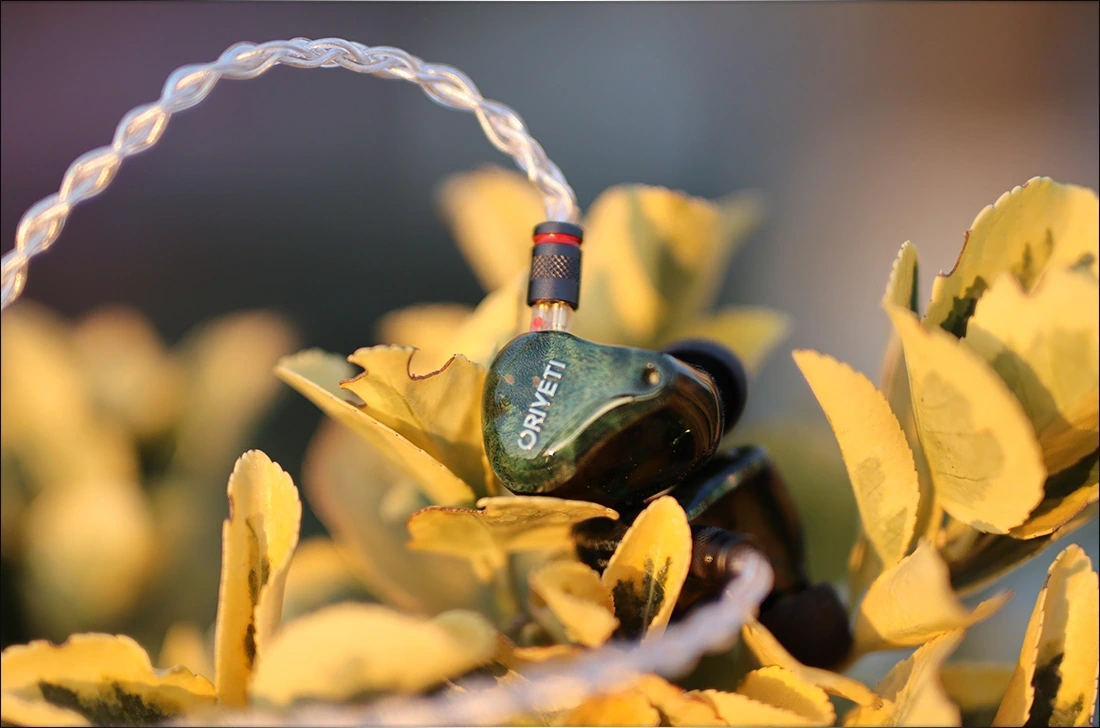 Oriveti Ov800 + iBasso DX240 (AMP8MK2) (999 USD + 950 + 219 USD) – DX240 has a really forward and engaging sound, and this is exactly what OV800 needs, if you want to bring it closer to you and to give it more edge. The default sound of OV800 is really detailed, clean and snappy, with great detail, but when adding DX240, it becomes more forward, more clean, but also more punchy in the lows. I like the pairing for its low background noise, and overall soundstage, but also for the excellent instrument separation.

Oriveti Ov800 + Detohnray DTR1+ Prelude (999 USD + 1000 USD) – DTR1+ Prelude offers a more vivid, more punchy presentation, with more focus on the midrange, which gives OV800 a more Grado-Like sound, where the midrange and the treble are slightly more emphasized, and the bass is lower in quantity, although the sound always has a good amount of substance and impact. The pairing has the most dynamic presentation, and the most vivid guitars / colorful musical notes, at the cost of some bass impact and some tightness that can be found on DX240 and SE180, the other two pairings I used the OV800 a lot with. There is no audible background noise with DTR1+ Prelude, although I noticed some with FiiO M11 PRO and Shanling M2X.

Oriveti Ov800 + Astell & Kern SE180 (999 USD + 1500 USD) – This has been, by far, the combination I used the most, as SE180 gives OV800 a really smooth and clean presentation, with a ton of detail, super nice soundstage, and a superb instrument separation. Adding to that the fact that SE180 works really well as a desktop DAC/AMP for my computer, and you have basically the perfect music player to combine OV800 with, be it for gaming, listening to music, or watching movies, plus the pairing has a super lush and satisfying bass to accompany the boundless resolution OV800 has. Background noise is inexistent with SE180, which is really neat.
Value and Conclusion
At the end of the day, Oriveti ventured into a higher price bracket than their usual range, but it is all paying off really nicely. They are able to deliver not just a good quality IEM, they made a superb IEM in their OV800, and for the first time in ages I can say that I found a personal favorite that I wouldn't let go even if my life depended on it. I have very little connection with the company, since I only reviewed one other Oriveti IEM ages ago, yet they managed to nail a perfect sound for my ears so well. The value is perfect, and compared to most flagships, OV800 comes with a much richer package, better overall accessory set, and with a nice leather carrying case.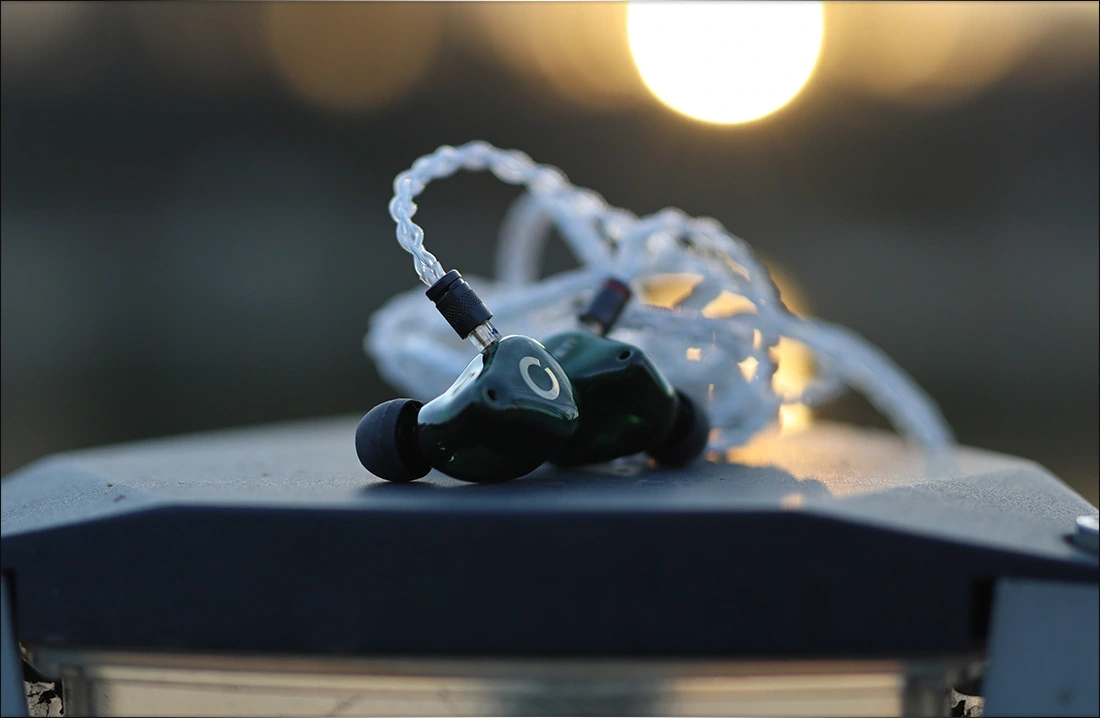 The build quality is also superb, this is an IEM made to resist any activity, and the cable is of a superb quality, although if you're looking for a 4.4mm balanced connector, they also have their AFFINITY II cable up for sale, which is a really good quality cable. Both cables give OV800 superb ergonomics, and the IEMS are simply badass for anyone who desires to to rock out and have some fun. It fully deserves a place in Audiophile-Heaven's Hall Of Fame, as a superb IEM with superb build quality and really resolute, fun sound. 
At the end of the day, if you are looking for high quality IEMS, and if price is not a central focus for you, but if you really care about having perfect ergonomics, superb detailing, boundless resolution, and a sound that is as incredibly realistic as it is fun to listen to, I fully recommend Oriveti OV800, as one of the top 3 IEMS you can purchase in 2022. 
Product Link
Official Link: https://www.oriveti.com/product-page/oriveti-ov800-premium-8ba-hifi-iem-headphones-with-switch
You can grab one from www.amazon.com here: https://amzn.to/3FusGdX
If you're in the UK, you can grab one from www.amazon.co.uk here: https://amzn.to/398qwVl
And if you're from Europe, you can grab one from www.amazon.de here: https://amzn.to/397UKaI
---
--- Please remember to stay safe, and always have fun while listening to music!---
 - If you have a dime to spare, please donate, and help us! It would make the day brighter for me and my wife- 
---
Full Playlist used for this review
We listened to more songs than those named in this playlist, but those are excellent for identifying a sonic signature.  I recommend trying most of the songs from this playlist, especially if you're searching for new music! The playlists are different for Spotify, Tidal and Youtube, and based on the songs I enjoy and are available on each!
https://www.youtube.com/playlist?list=PL_cjBXGmwSHSdGcwuc_bKbBDGHL4QvYBu
https://open.spotify.com/playlist/5J3oloz8Riy9LxEGenOjQ0?si=979ba4f082414be7
https://tidal.com/browse/playlist/330fd544-8e5b-4839-bd35-676b2edbb3d5
--- Contact Us ---





---