Ares Audio Sakeishi Cable – Connect Me To Music
Cables?! Today we're reviewing one of those high-end cables, Ares Audio Sakeishi, this one costing about 450 USD, and since I don't really have many cable reviews to date, we'll have to improvise and compare it to FiiO LC-2.5D Silver Cable, Dunu Hulk, and Meze 99 Silver Cables. For the pairing part of this review, I've used IMR Opus Mia, Lime Ears Aether R, and Linsoul Mangrid Tea.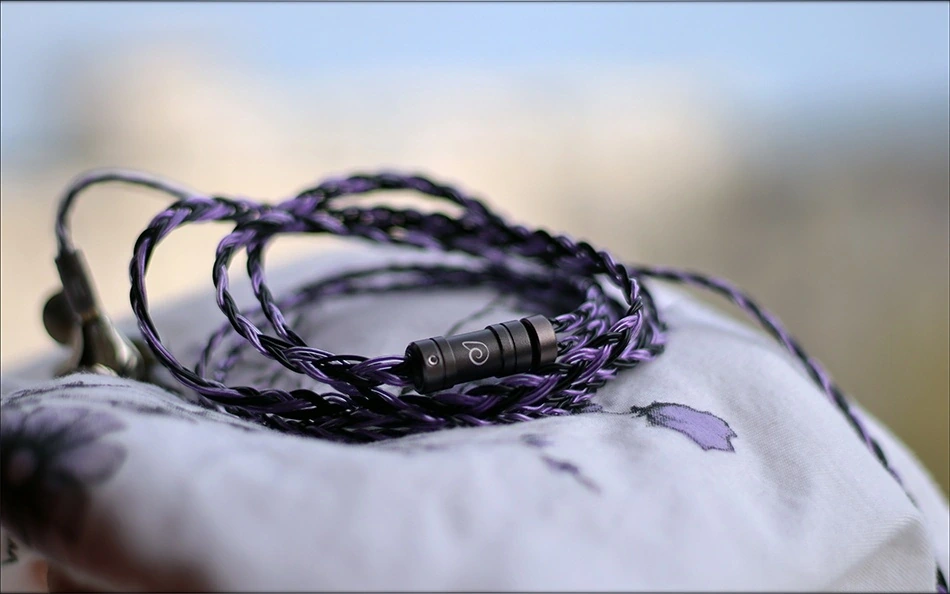 Introduction
Ares Sakeishi is the type of cable you can customise with any end you require. The company makes cables for anything, and they are not limited to IEMs, but it is where they shine the brightest. They use the highest quality components available, and you're really not likely to ever require service, but they are a strong company with excellent support, so don't be afraid, they will deliver both on the product and the after market support.  
It should be noted that I have absolutely no affiliation with Ares Audio. I'd like to thank Ares Audio for providing the sample for this review. This review reflects my personal experience with the Ares Audio Sakeishi. Every opinion expressed is mine and I stand by it, the purpose of this review is to help those interested in Ares Audio Sakeishi find their next music companion. 
Product Link
You can get the Ares Audio Sakeishi from here: https://aresaudiosg.com/collections/iem-cables/products/sakeishi
You can purchase it from Amazon here: https://amzn.to/3d8lHxE
Packaging
First things first, let's get the packaging out of the way: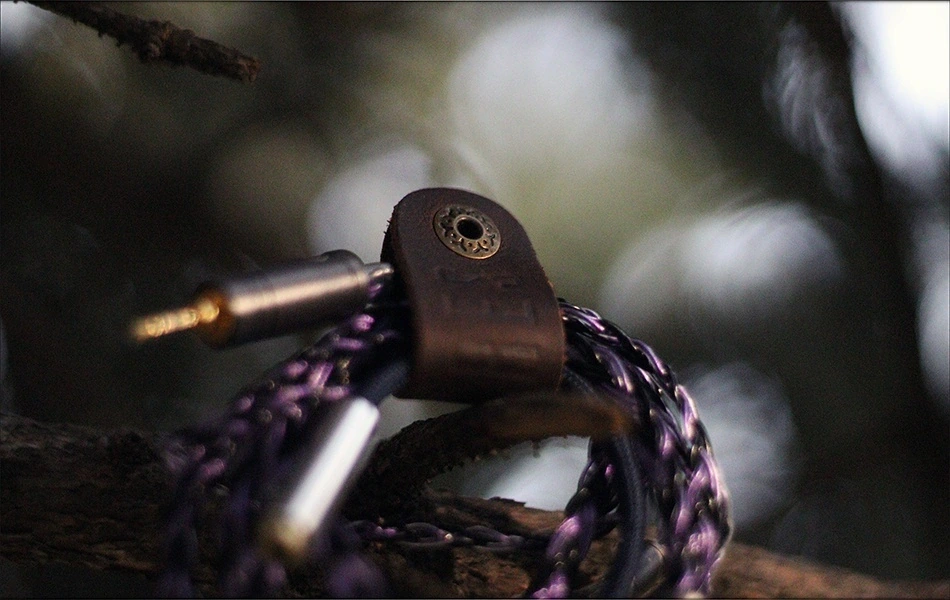 You know, I never dreamt that I would still be doing an unboxing part of a review for a cable, but man, Ares Audio outdid themselves, and their cable is really nicely packaged. 
It comes in a metallic case, and it comes with a texture pouch too. There's nothing as cool as this package that I've seen for a cable, and I'm really enthusiastic about reviewing it already. 
There are a ton of stickers, which are cool, especially for a newer company like Ares Audio, and there's a leather separator, so that you can cold the cable and keep it tidy. 
Build Quality/Aesthetics/Functionality
The cable is made from a OOC or Oxygen-Free Copper, combined with a Silver Litz. It has 8 Core, and the OCC is 6n while the Silver Litz is 4n. The We're talking about a 27AWG cable here. The AWG rating indicates the american wire gauge, or how thick the thinnest part is, and 27 is seriously thick, This indicates good quality, but also that it has a really low impedance and won't change the sound of your headphones / IEMs for the worse, but for the better. 
The more transparent and the less impedance / resistance to signal a cable has, the better it will sound, and the better of a cable it will be. 
The cable has a 6n rating, and this basically is how pure the copper is. The n number means how many decimals of purity it has in 99.9%. 6N means that it should be at least 99.999999% pure copper. The Silver Litz has 99.9999 purity. 
Whether this makes a difference or not is up to you, but if you're investing this much in a cable, it is interesting to notice what the company used for it and why you want that cable. Most cables, especially default cables that come with IEMs have 2-4 n for Copper and 2n for Silver, so Sakeishi surely makes itself known. You should take into account that while the AWG is a number that's universal and recognized by everyone, the n number , also called nines of purity, is not a term widely used by copper producers or the metal industry, being mostly a term for audio and audio cables in particular. 
The cable has 8-Core, which means 8 total cores. This gives it a slightly larger weight, and it is far less tangle prone than cables that have a 4 core or less. 
The cable is braided, stays flat, and is the best cable to the touch from everything I touched this far. I loved Dunu Hulk, but man, that was a thick boi. The Sakeishi has excellent reliability, and don't worry about my personal pairings, you can get it fitted with MMCX connectors, or even A2DC or QDC connectors. The bottom plug, or the main connector can come in 3.5mm Single Ended, or 2.5mm, or 4.4mm Balanced connectors all in very high quality. There is no microphonic noise, it has a really light weight, and it a good mix between being flexible and being non-tangle-prone. 
The name for it is also Tartarus, and it is marketed as a cable that gives excellent speed and clarity to music. Ares Audio offers Lifetime warranty for their products 
Sound Quality
I want to start by saying that usually I'm an adept of measurements, I love knowing that what I'm hearing is real and being able to measure it. The problem there is that to make my reviews as reliable as possible I usually do a ton of ABX, and I usually do quick switching and volume matching. This usually results in very reliable impressions, but with cables, you can't connect them to new IEMs as quickly as you can do with IEMs, DAPs and such. So please take my impressions with a grain of salt, and also please take into account that your experience may vary a bit, depending on what you're looking for and what you're expecting. 
First up, the overall signature of the Sakeishi is quicker than any of the cables I know. It tightens up the bass, opens up the midrange, and makes the entire sound more transparent, all while imbuing the sound with more detail and clarity. What it is actually doing is that it is more transparent, and the original cables were not as transparent usually, so saying that it is adding clarity is indeed not quite correct. It is just showing what a more transparent connection between a DAP and an IEM sounds like. The dynamics of this cable are excellent, and I noticed a huge difference with IEMs like Campfire Atlas, or HIFIMAN RE2000 Silver. 
The bass is generally tightened compared to the default cables., This means that the midrange can shine better, with a more open presentation. There's a good sense of speed in the bass, and while this may kill the basshead in us sometimes, it works really well if you're looking to give your IEMs a bump in speed and resolution of the bass. The overall bass has really nice separation too. 
The midrange is generally open and wide. This is a really noticeable thing with Ares Sakeishi, but it sounds really wide, and also black in the background. Sometimes, companies put in a ton of impedance on headphones or IEMs to avoid background noise and hissing, but with Sakeishi, it manages to be dead silent without having to use such tricks. The overall sound is clean, crisp, has excellent detail and is slightly smoother in textures. This helps a ton with listening fatigue, and it does this without killing any of the resolution and clarity, making the Sakeishi one of my favorite cables. 
If you remember that dynamic I was talking about earlier, Sakeishi improves the dynamics really nicely with all the IEMs I tested, and even those that don't have a ton of dynamics like Lime Ears Aether R or Clear Tune Monitors Da Vinci X are improved by Sakeishi. The treble is also heightened, and with IEMs that are too smooth it will be a blessing. It is not exactly made for you if you want something that sounds vivid and open, all while giving a good speed to your IEMs. 
Comparisons
My reviews would never be complete without comparisons, so the main competitors for the Sakeishi are Meze Silver Balanced Cables, Dunu Hulk, and FiiO's Balanced Silver Cable.
Not all of them cost 450 USD, but they are all the other cables I reviewed, so I will be doing my best to give some relevant comparisons here. 
Ares Audio Sakeishi vs FiiO LC-2.5D Silver Cable (450 USD vs 110 USD) – The silver from FiiO is the best basic upgrade one can get for their IEMs. It feels and looks great, although it is really similar to what most IEMs come with by default in terms of handling, aesthetics and ergonomics. Sakeishi feels better built, I like the colors more, and the connectors feel a bit better. The sound has more coherency and is more vivid on the Sakeishi, has more detail, and generally is more open on Sakeishi, while with the FiiO Silver cable, you can also hear an improvement over most default IEM cables, but not as big. The Silver from FiiO tends to enhance the treble, and doesn't improve much on the midrange or the bass, instead making everything a bit too bright, while Sakeishi is great at balancing the entire sound and giving a rounded overall sound that's more vivid. 
Ares Audio Sakeishi vs Dunu Hulk Modular Cable (450 USD vs 300 USD) – Dunu Hulk is the main competitor for Sakeishi, and also has a really nice unboxing experience. The only part where it feels a bit like a letdown is in the build quality, as it is really thick. It surely has a good built quality, but it is extremely heavy, really thick, and the kind of sound it has is usually thicker, warmer, with less emphasis on treble and more emphasis on lows. It is a strong experience and will thicker, buff and add more boom to your IEMs, so it is a nice basshead option. It will also work well for bright IEMs like Final A8000 or Dita Fidelity, but Sakeishi helps tighten the bass and clean up the midrange, with a more open treble, doing more or less the opposite and giving a better experience with IEMs that were a bit thicker and more musical to begin with, like CTM Da Vinci IX, Lime Ears Aether R, IMR Opus Mia and such. I prefer the build and ergonomics of Sakeishi for practicality for sure, but if you need something you know you can trust, Hulk ain't going to give up a fight. 
Ares Audio Sakeishi vs Meze Balanced Silver Cable (450 USD vs 110 USD) – Meze's Silver cable is not made for the same IEMs as Sakeishi, and it can only be ended in a 3.5mm connector pair, for Meze headphones or HIFIMAN ones. Here, I can surely say that I prefer the Sakeishi for its aesthetic, although the Meze is no slouch for headphones. I am not absolutely sure, but I think you can ask Ares Audio to fit their Sakeishi or other cables with 3.5mm connectors too, via email. The improvements Meze Silver Cable brings to most headphones is similar to what FiiO's LC2.5D does, but Sakeishi generally had more impact. The only reason why Meze is really nice is because their main headphones, the 99C are really dark, lush and smooth, and they really need a silver cable to open up a bit, and Meze's one works really nicely for that. Both are good choices, but Sakeishi is more open sounding in general, more vivid, and if you want something like this with 3.5mm connectors, Ares Audio may be able to help. 
Pairing 
The main pairings I will be exploring are with Imr Opus Mia, Lime Ears Aether R, and Mangrid Tea. This should cover all sonic styles and price ranges where getting an upgrade cable is acceptable, and should help you determine if it will work alright for you.
Although your experience may vary, Sakeishi in particular tends to be fairly consistent, so what it did for one IEM should do to others. It prefers dynamic driver IEMs and has a slightly larger impact with those, especially in the dynamics. Sakeishi is not a lean back cable, so I mainly recommend it when you want to give some uplift to your experience, not when you want to make it smoother. 
Ares Audio Sakeishi + IMR Opus Mia (450 USD + 700 USD) – With Opus Mia, I really liked the overall job that Ares Sakeishi does. It brings up the midrange more forward, and opens that midrange, giving the Opus Mia an even better soundstage. It also tightens the bass, adding more detail to the sound, with better overall impact, and also speed. Opus Mia becomes more vivid, more lifelike, and is even better with rock, punk, metal, and classical. Depending on the filter configuration, Sakeishi can help bring that extra bit of detail, making Opus Mia truly a high-end experience. 
Ares Audio Sakeishi + Lime Ears Aether R (450 USD + 1400 USD) – This is where the biggest surprise was for me. Aether R has a really unique tuning with tons of specific parts, and Sakeishi is the type of cable that really brings everything better in Aether R. I noticed a much improved bass response in terms of speed and overall resolution, and I noticed a much more open and clear midrange when switching between the default cable and Sakeishi. I also noticed better overall treble reproduction with more sparkle, and generally, the sound is more vivid, more live, and more upbeat. 
Ares Audio Sakeishi + Mangrid Tea (450 USD + 300 USD) – I wanted to see if lesser IEMs would be advantaged by Sakeishi, and I was surprised to know they did. Mangrid Tea is not a very expensive IEM by any means, but I was surprised that it sounded more open, more sparkly and more detailed with the help of Sakeishi. It becomes even better for Rock, Metal, the peppier treble helps with cymbal crashes, and the tighter bass helps with speed and definition, making Mangrid Tea really good for pretty much any musical style. 
Value and Conclusion
This is a cable with a hefty price tag for sure, and dropping 450 USD on a cable means that you ought to have some high-end IEMs at least for it to make sense. But then again, the value of any premium item is poor, and we know we're paying to experience the best, not to have a budget when going for such a cable. Ares Audio makes more entry-level cables that are still great, so they have options for those looking to improve their music experience. 
Although I never thought there'd be an "unboxing" for a cable, they proved me wrong, and the way they package this one makes me want to explore more of their works for sure. 
The build quality is really nice, this is a thick gauge cable, but feels thin enough and is flexible, and it has neither microphonic noise, nor is it tangly. It is basically perfect for usage in any given day with high-end IEMs. 
Before the end of today's review, I want to add the Ares Audio Sakeishi to Audiophile-Heaven's Hall Of Fame, for being a real champ as far as cables go, both in sound and ergonomics. 
And speaking about the end of today's review, if you're looking for the best way to spice up your audio experience, I totally recommend Ares Audio Sakeishi, it can tighten your bass, open your midrange and soundstage, and sprinkle some extra treble in your audio, all while giving you a really nice ergonomic and good aesthetic as far as cables go. 
Product Link
You can get the Ares Audio Sakeishi from here: https://aresaudiosg.com/collections/iem-cables/products/sakeishi
---
--- Please remember to stay safe, and always have fun while listening to music!---
 - If you have a dime to spare, please donate, and help us! It would make the day brighter for me and my wife- 
---
Full Playlist used for this review
We listened to more songs than those named in this playlist, but those are excellent for identifying a sonic signature.  I recommend trying most of the songs from this playlist, especially if you're searching for new music! The playlists are different for Spotify, Tidal and Youtube, and based on the songs I enjoy and are available on each!
https://www.youtube.com/playlist?list=PL_cjBXGmwSHSdGcwuc_bKbBDGHL4QvYBu
https://open.spotify.com/playlist/5J3oloz8Riy9LxEGenOjQ0?si=979ba4f082414be7
https://tidal.com/browse/playlist/330fd544-8e5b-4839-bd35-676b2edbb3d5
--- Contact Us ---





---