RAPTGO HOOK-X Earphones – Mini Planar Drivers Rock!
RAPTGO HOOK-X is an IEM priced at 239 USD, and features a planar magnetic driver combined with a bone conduction driver. They will be compared with other high quality IEMS, including XENNS Mangird Tea 2 (350 USD), LOTOO LE-M1 Monitoring IEMs (269 USD), and 7Hz Timeless (220 USD).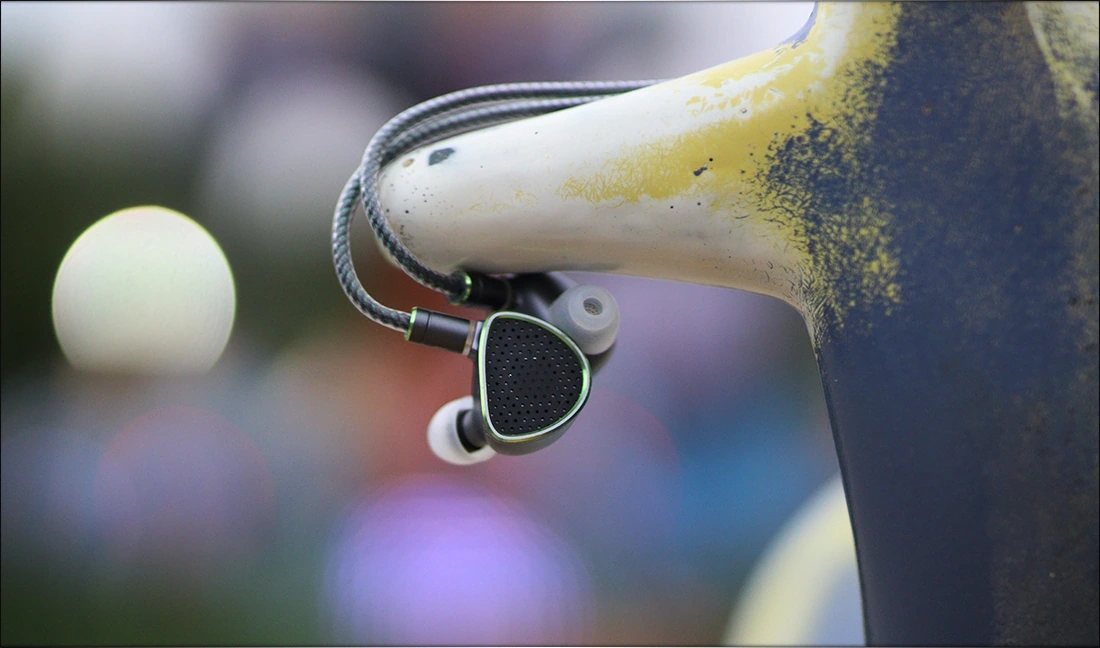 Introduction
Linsoul is the largest seller / shop for Chifi products available globally, and if you're not convinced, they're the ones behind most Amazon products coming from China, as most of the sale goes through them. They have excellent warranty, support and just recently have employed more folks to take care of their growing customer base. Raptgo is one of those new and unknown companies that they carry, and for some reason it looks like the digital information on Hook-X has been different for all websites compared to the actual product, as Linsoul as well as other online shops have noted HOOK-X as having Planar Magnetic + Piezoelectric drivers, while the package states that HOOK-X has Planar magnetic drivers + Bone conduction drivers. 
It should be noted that I have absolutely no affiliation with Linsoul or RAPTGO, I am not receiving any incentive for this review or to sweeten things out. I'd like to thank LINSOUL for providing the sample for this review. Every opinion expressed is mine and I stand by it. The purpose of this review is to help those interested in RAPTGO HOOK-X IEMs find their next music companion. 
Product Link
You can grab one from www.amazon.com here: https://amzn.to/3vp1qJQ
If you're in the UK, you can grab one from www.amazon.co.uk here: https://amzn.to/3PZ4gxd
And if you're from Europe, you can grab one from www.amazon.de here: https://amzn.to/3zFxnQF
Build Quality/Aesthetics/Fit/Comfort
If you've been following either Audiophile-Heaven or the audiophile industry in general for the past few years, you probably know by now that the Chifi market is super hot, and those guys from China are always dedicated at offering some of the best IEMs possible at outstanding prices, but with very little marketing, with most information available being from other customers or more proactive reviewers who tackle trying to describe all of them and offer curious customers info on how the latest ones sound like. The same can be said about RAPTGO HOOK-X, where I could barely find info on the tech inside, and besides them having Linsoul's backing, almost nothing else available online.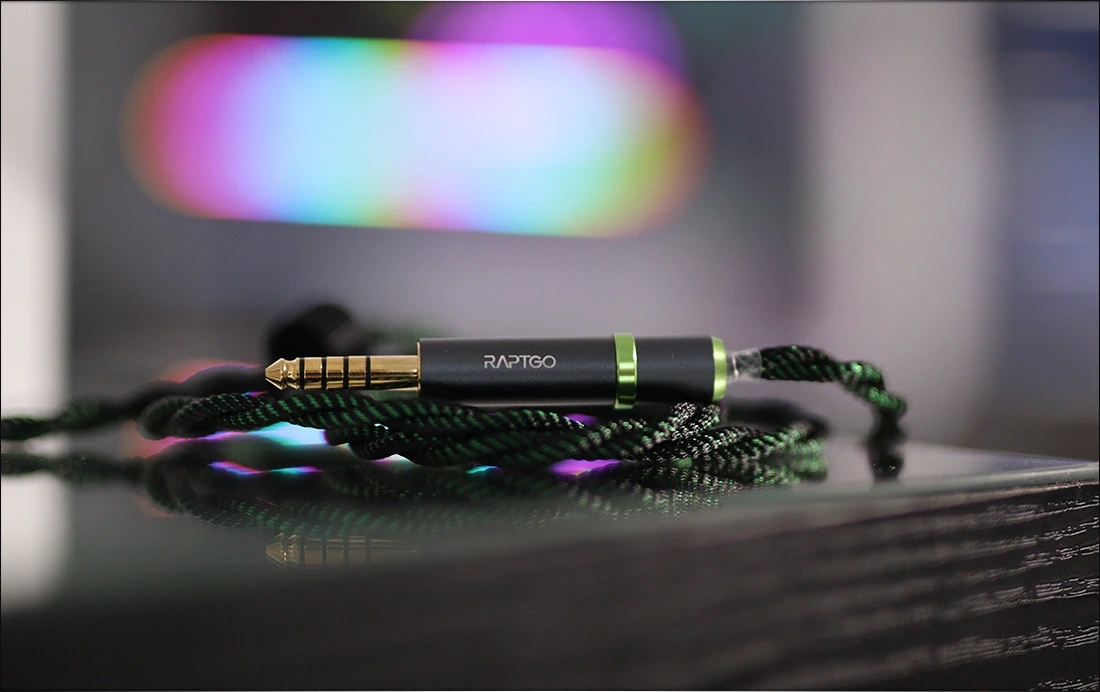 The IEMs have an open baffle design, but covering the faceplate does not change the sound too much, most of the sound escaping that open baffle seemingly being the result of a piezoelectric driver work. RAPTGO HOOK-X is really comfortable though, and they feel really nice in my ears, providing a good amount of passive noise isolation and having a size that's perfect for my ears, and allowing for some space, so they should be good for folks with smaller ears too.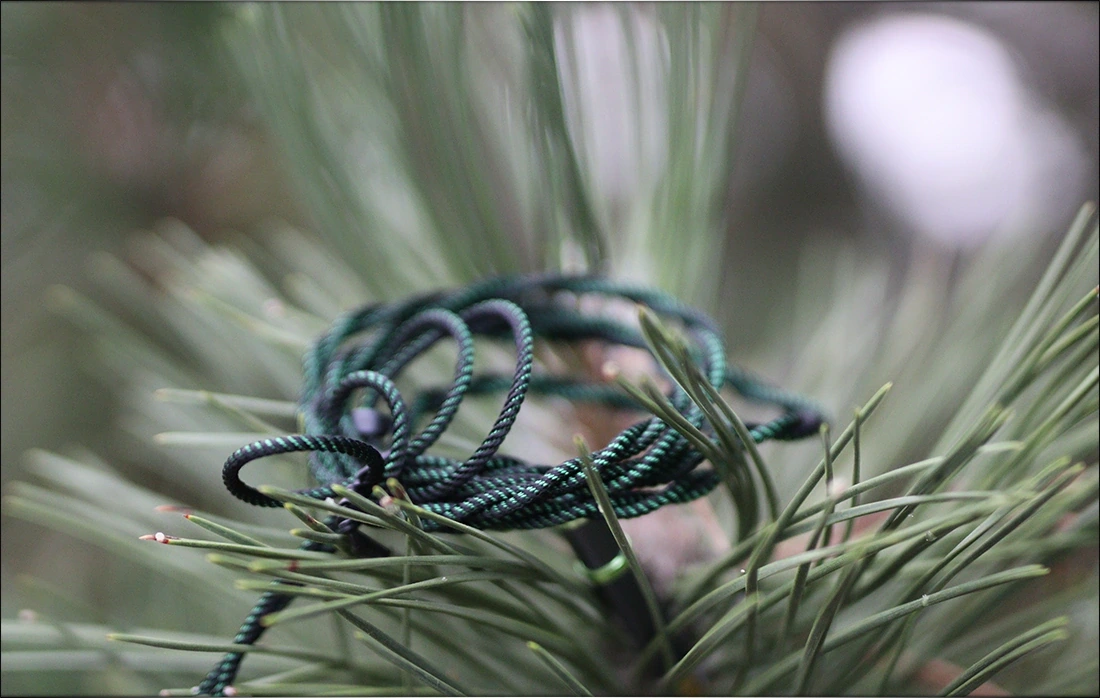 The driver of RAPTGO HOOK-X is a 14.2m  Planar Magnetic Driver, coupled in a hybrid setup with a Double Faced 9-Layer PZT driver. They have a detachable cable that's modular and can be used with both 2.5mm and 4.4mm balanced sources, and 3.5mm single ended sources too. The impedance is extremely low at 15 OHMs, and might prove problematic for some sources, which may having background hissing present with HOOK-X, and the SPL is not very high, at 105dB, so they might be quieted than IEMS with a higher SPL. 
I noticed that in practice, Raptgo HOOK-X is not very hard to drive, requiring about 20 / 63 on iBasso DX320 on high gain to be comfortably loud. You can also use your favorite dongle DACs and other music players to drive HOOK-X, and I was able to get excellent results with most sources. The cable does not conduct microphonic noise, and is super comfortable. In fact, that textile coating makes the cable of RAPTGO HOOK the most comfortable cable I used to date. The part that goes around the wear is coated in an extra material, so it shouldn't get dirty easily. 
Sound Quality
To take the sonic impressions of today's review, I've been driving HOOK-X from a multitude of sources, including iBasso DX320, iBasso DX240 and iBasso DX300, Lotoo PAW 6000, Astell & Kern SE180, Questyle M15, and ddHIFI TC44C. Despite their unusually low impedance, I noticed no background hissing and noise with any of those sources, and they're a generally easy to drive and easy to control pair of IEMs that stay fairly constant regardless of the source driving them. This means that you should be able to enjoy a high clarity and good resolution even with more entry-level IEMs.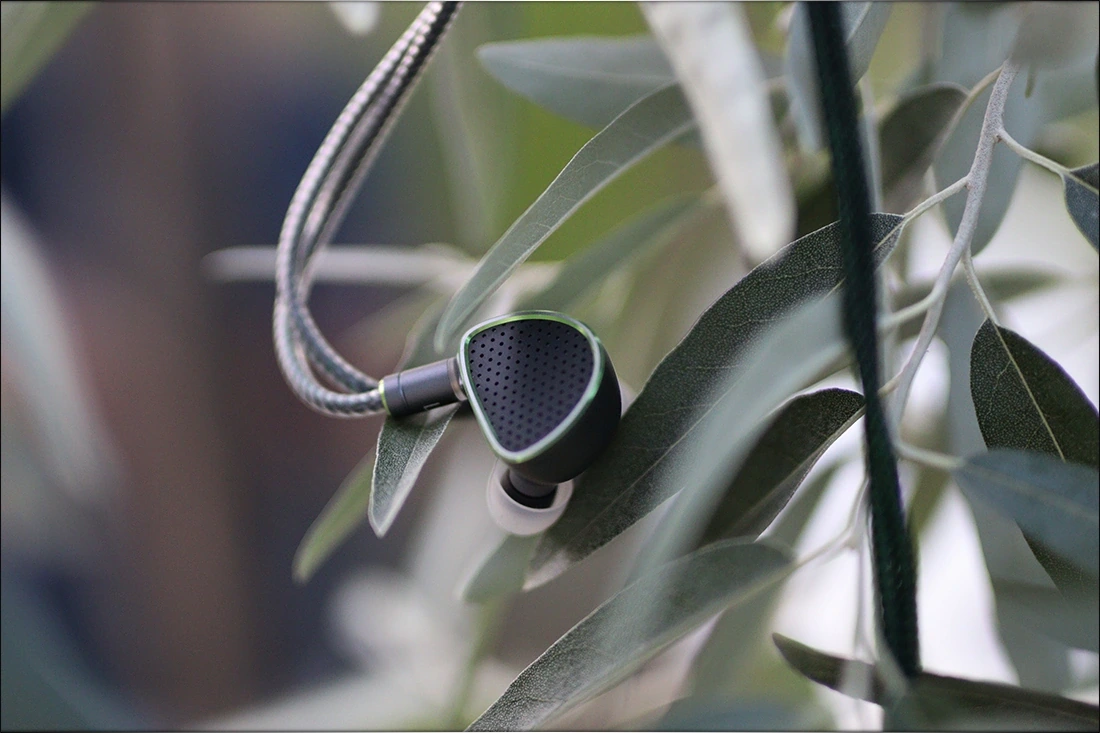 The reason their sound tends to always be clean and clear, crisp and detailed is that HOOK-X is a really revealing sounding IEM from the factory, and they have the best bass you can imagine and expect when spending below 300 USD. For a rare IEM, I don't need to keep talking only about the bass or the midrange, the entire sound of HOOK-X is their strong point, they have a wide, holographic presentation with superb dynamics and detailing. 
The bass of HOOK-X has superb depth and impact, most of its energy being right where you typically want it, in the sub-lows. The sub-bass of HOOK-X is impactful, deep and gives all music superb outlining, nuance and earth-shaking presence. This works well for both EDM, Rock and Metal music. Everything just sounds alive and realistic with HOOK-X, and they give most other IEMs a run for their money, including the highly acclaimed 7HZ Timeless, which are a strong direct competitor to HOOK-X.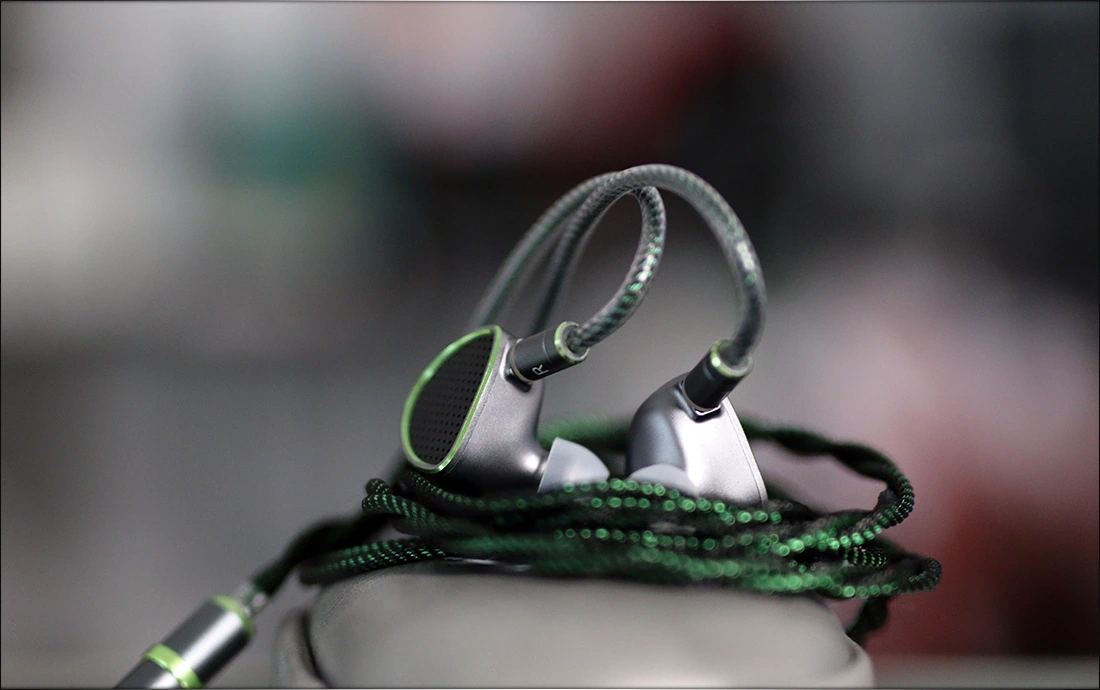 The midrange HOOK-X is also superb; they have a sweet, open and deep presentation with superb instrument separation and dynamics. They can present both aggressive and peaceful music properly, giving rock and edge it deserves, and jazz the thickness and depth it needs. The midrange has an open tuning, which means that there's plenty of both lower and upper midrnage, HOOK-X being really balanced in the overall presentation. While most IEMS in this price range will go for a colored presentation, HOOK-X is that one rare product that goes for sounding exactly as music should sound like. Detail and resolution is abundant in HOOK-X and where most reviewers noted that those new planar magnetic driver-based IEMS are totally worth the investment, I can confirm that's true, the impact and resolution you can get from HOOK-X is amazing and surprising. 
The treble is also open, sparkly and detailed, with a natural texture, and outstanding resolution. HOOK-X is not a very grainy or harsh sounding IEM, but they're natural, they'll justice music for what it is, and sharp music will be presented as a sharp and aggressive experience, while Jazz and classical will have the energy it should have. 
Comparisons 
RAPTGO HOOK-X vs XENNS Mangird Tea 2 (239 USD vs 350 USD) – The comfort is better on HOOK-X, which seems to stay better in my ears, and also has a better cable from the factory. The IEM design is much more beautiful and aesthetic on Mangird Tea 2. The overall sound is quite different, with HOOK-X having much more bass impact, especially in the sub-bass, and more treble energy, better treble extension, and more treble vibrancy. The detail and resolution is about equal between HOOK-X and Tea 2, but maximum volume handling is slightly better on HOOK-X, which can take more punishment before distorting and clipping. Passive noise isolation is better on Mangrid Tea 2. 
RAPTGO HOOK-X vs Lotoo LE-M1 Monitoring IEMs (239 USD vs 269 USD) – The overall comfort is better on LE-M1, which is considerably smaller and made for monitoring. They also isolate better from the outside noise than HOOK-X. The sonic presentation has more resolution, and better detail on LE-M1, but the sound is much deeper on HOOK-X, which has better sub-bass, and a more realistic midrange presentation, with more lower mids, better treble texture, and a less bright, more tonally accurate presentation. The rule here is that if you're loosing for the most accurate sound possible, LE-M1 can reveal some intricacies that HOOK-X can't, so it is a better monitoring IEM, but for music listening, I prefer HOOK-X, which is simply much more enjoyable, wider, more holographic, and has a better bass impact. 
RAPTGO HOOK-X vs 7Hz Timeless (239 USD vs 220 USD) – The comfort is better on HOOK-X, and the two provide about the same level of passive noise isolation. The overall resolution and detail is better on HOOK-X, and it has better sub-low impact, and a much better midrange than 7Hz Timeless. The timeless is quite aggressively V-Shaped, while HOOK-X is naturally balanced and doesn't have any problems with their presentation, being just natural and enjoyable with all music styles. If you're purchasing a new IEM, HOOK-X is generally more recommended than Timeless for all customers. 
Value and Conclusion
The price point of 239 USD makes RAPTGO HOOK-X look like a steal, it is priced really really well compared to the competition, and you won't ever feel like you're being ripped off by the company. Even better, you're getting a modular cable at a price that some companies ask just for such a high quality cable, and HOOK-X is actually so great that it is one of my current favorite IEMS from all the ones I've heard in the entry-level price range. 
At the end of the day, if you're looking for a high quality IEM with good comfort, open-back design, and a lively, bright, open and clean sound, with good detail, good resolution, and wide soundstage, RAPTGO HOOK-X is an outstanding option and you should totally consider it for your next audio purchase. 
Product Link
You can grab one from www.amazon.com here: https://amzn.to/3vp1qJQ
If you're in the UK, you can grab one from www.amazon.co.uk here: https://amzn.to/3PZ4gxd
And if you're from Europe, you can grab one from www.amazon.de here: https://amzn.to/3zFxnQF
Packaging
Let's get the packaging out of the way: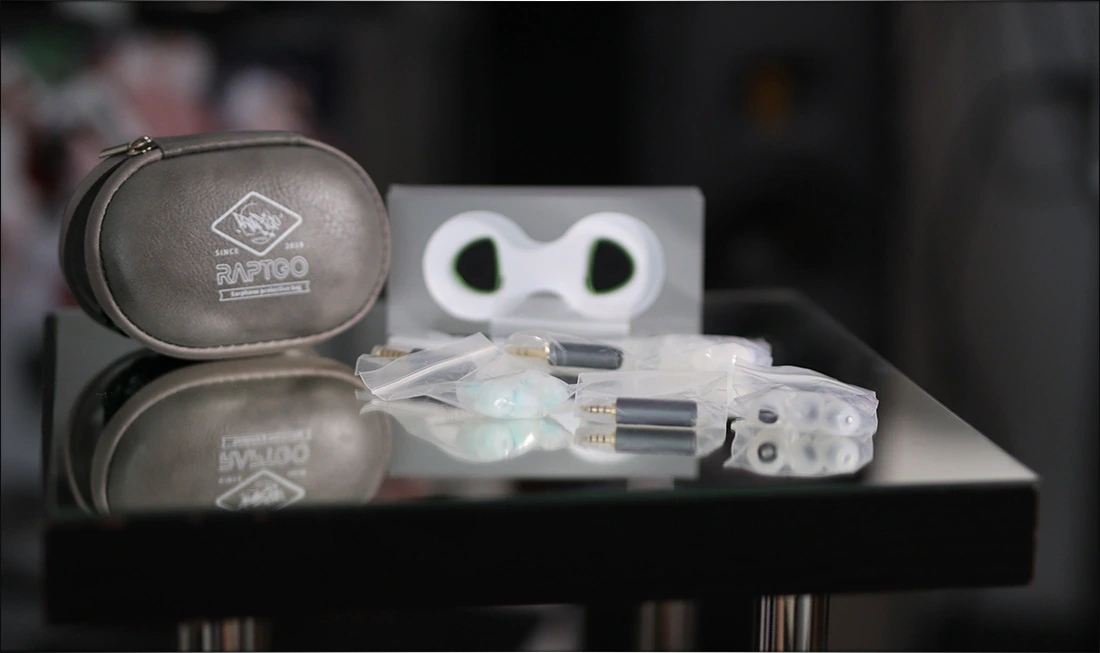 Despite it being priced rather pocket-friendly, RAPTGO HOOK-X spoils us with one really nice accessory, the cable, which is a top 10/10. The full package includes:
RAPTGO HOOK-X 

Modular Cable

3.5mm Single Ended Connector

4.4mm Balanced Connector

2.5mm Balanced Connector

Transport Case

3 selection of tips, 3 sizes each

Manuals

Warranty Information 
---
--- Please remember to stay safe, and always have fun while listening to music!---
 - If you have a dime to spare, please donate, and help us! It would make the day brighter for me and my wife- 
---
Full Playlist used for this review
We listened to more songs than those named in this playlist, but those are excellent for identifying a sonic signature.  I recommend trying most of the songs from this playlist, especially if you're searching for new music! The playlists are different for Spotify, Tidal and Youtube, and based on the songs I enjoy and are available on each!
https://www.youtube.com/playlist?list=PL_cjBXGmwSHSdGcwuc_bKbBDGHL4QvYBu
https://open.spotify.com/playlist/5J3oloz8Riy9LxEGenOjQ0?si=979ba4f082414be7
https://tidal.com/browse/playlist/330fd544-8e5b-4839-bd35-676b2edbb3d5
--- Contact Us ---





---