TRN TA1 Max – Bottom Budget, High Performance
TRN TA1 Max is a 47 USD IEM sold and fulfilled by Linsoul, with a Beryllium coated dynamic driver, and a Knowles 33518 custom armature, perfect for someone with a low budget, looking for a pleasing musical experience. They will be compared to other bottom-level IEMS, including Astrotec Vesna (20 USD), IKKO OH2 Opal (79 USD), and FiiO FD1 (60 USD).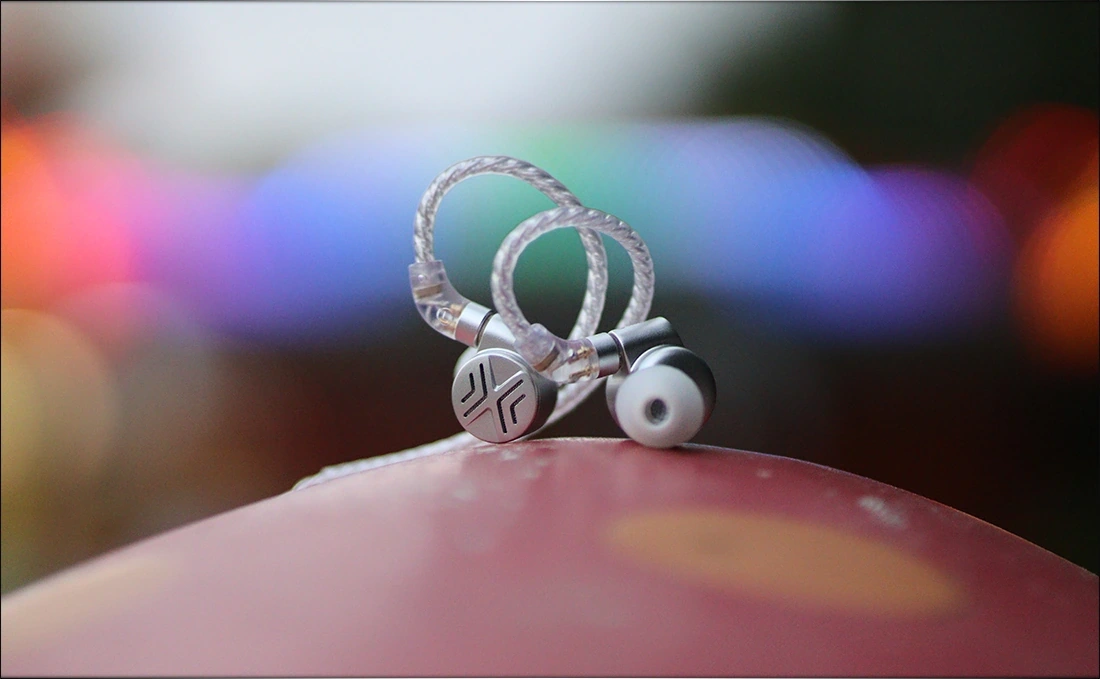 Introduction
TRN is a pretty interesting company from China, which is usually sold and fulfilled by Linsoul, the main chifi sales channel you can find on Amazon, and which tries to establish a market for those well priced, high-performance products you need reviews to learn about. I recommend trying to purchase from Amazon for the best warranty and support possible. 
It should be noted that I have absolutely no affiliation with TRN or Linsoul, I am not receiving any incentive for this review or to sweeten things out. I'd like to thank Linsoul for providing the sample for this review. Every opinion expressed is mine and I stand by it. The purpose of this review is to help those interested in TRN TA1 Max IEMs find their next music companion. 
Product Link
You can grab one from www.amazon.com here: https://amzn.to/3SmVNW8
If you're in the UK, you can grab one from www.amazon.co.uk here: https://amzn.to/3DZ3NYV
And if you're from Europe, you can grab one from www.amazon.de here: https://amzn.to/3dIt8Mk
Build Quality/Aesthetics/Fit/Comfort
The design of TRN Ta1 Max is rather simple, it is a metallic-shell IEM with a very small and ergonomic design, semi-open design, and with a detachable 2-Pin cable. The company is known for basic but effective designs, although some of their older IEMS were slightly more experimental than TA1 Max that follows a traditional shape and design. 
We have a Hybrid configuration with 1 dynamic driver that has a dual magnetic circuit, and one Knowles 33518 Balanced Armature. The cable is silver plated, but quite tangle prone, especially thanks to the very rubbery and springy ear hooks. Those ear hooks look uncomfortable in photos and while you're holding the IEMS, but despite having a very tight shape, they are also extremely soft, being quite comfortable for me and my ears. The company is aware and even advertises the ear hooks as stable and secure. 
We also have a selection of tips for TRN Ta1 Max, including three pairs of standard tips, three pairs of black tips, and one pair of foam tips. The package includes a nice carrying case too, black in color, and following the same design as HIFIMAN had for their RE2000 Silver. 
In practice, TA1 Max is a really good IEM, has no driver flex, no discomfort while you're wearing it. They have a low impedance of 22 OHMs and a super high sensitivity of 118 dB, but they are not sensitive to hiss, and I could wear them all day. The passive noise isolation is not very high since they have a semi open design, and it is between 15 dB and 20 dB, depending on the frequency, but you're unlikely to hear hissing or ambient noise with music playing either way. Even with quiet music playing at 7/63 if TA1 Max is driven by DX320, I can barely hear myself typing today's review, and I hear no hissing or background noise.  
Sound Quality
TRN Ta1 Max has a surprisingly good sound, with a superb bass, full, and rounded, with a detailed midrange and clean treble, a pretty natural tonality for EDM and electronic music, and good dynamics too. They respond a bit to source quality, so better dongle DACs or DAPs will give better sound. Speaking of which, to drive TA1 Max I've been using a collection of sources, including Shanling Ua3, iBasso DX170, Lotto PAW S2, Tempotec V6, and Hiby FC4. All of those have proven to be good sources for TA1 Max, but my smartphone was not quite as deep and detailed, so it would be good to have at least some kind of dongle DAC if you want to have a pleasing experience.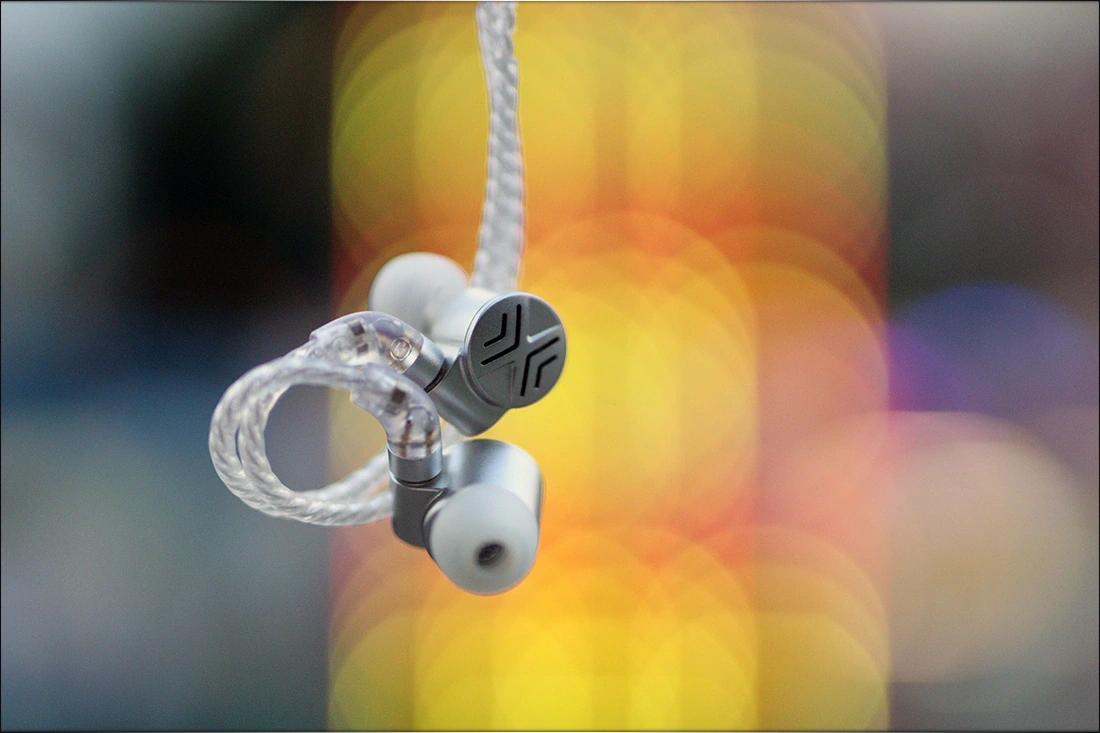 The bass of Ta1 Max is clean, deep and full, with super good low-end reach, helpful if you're into trance or psy music in general. Even for rock, grind core and metal, the bass is satisfying, has a natural speed, good thickness and generally offers a good substance and base for music. The bass is slightly above the midrange, which is slightly below the treble, so we have a pretty traditional V-Shaped sound, as the bass uplift lasts up to the upper bass and is just generally thick and pleasing. The bass uplift is in the range of 5 to 10 dB above the midrange. 
The midrange does indeed inherit some color and thickness, some extra weight from the bass, but the midrange speed is still natural, and textures are always fatigue-free, although TA1 Max is pretty detailed and clean. In fact, in the entry-level price range, this is one of my favorite signatures, they have a wider soundstage, which offers enough distance from the instruments to the listener that you never struggle with instrument separation, and music also always has good dynamics and impact. 
We have a somewhat uplifted treble compared to the midrange, also about 5 to 10 dB, as the bass, offering a very traditional signature. The overall treble presentation is energetic, with no strong roll off, as the treble extends well into 13-15kHz. All in all, the whole IEM sounds detailed, clean and fun, with no glaring issues, no harshness and no sibilance, but rather a pleasing V-Shaped signature that works well for Rock, Metal, EDM, Pop and Dubstep. 
Comparisons 
TRN Ta1 Max vs FiiO FD1 (47 USD vs 60 USD) – With an IEM that costs more than Ta1 Max such as FD1 it is worth noting from the start that ta1 Max has better build quality, and is comfier, being smaller, more ergonomic and more practical to use. FD1 has a warmer, thicker and lower tuned sound with more weight and thickness, while TA1 Max is more V-shaped, has better detail, better resolution, clarity and it is generally simply a better IEM. 
TRN Ta1 Max vs IKKO Oh2 Opal (47 USD vs 79 USD) – We have a pricier OH2 Opal, and there are some differences. Both IEMs are super comfortable, they are about equal, both being small and ergonomic. Ta1 Max has 2-Pin connectors, while OH2 Opal has MMCX connectors, so TA1 Max has a slight upper hand, but the sound is quite different, TA1 Max has better bass, with more quantity, more volume and a deeper presentation. OH2 Opal has a brighter tonality, a bit more micro detail, but TA1 Max has a wider soundstage and a better stereo imaging, while OH2 Opal is a bit more musical in the midrange. 
TRN Ta1 Max vs Astrotec Vesna (47 USD vs 20 USD) – Vesna is considerably less pricy but was well regarded, so if you're wondering, TRN Ta1 Max is considerably better, has better definition, better clarity, and it is generally more resolute. Also, Ta1Max has detachable cables, better build quality, and better comfort, although you can wear Vesna both straight-down and over-the-ear, while Ta1 Max can only be worn over-the-ear. 
Value and Conclusion
Since the price tag of TRN TA1 Max is just 47 USD, it is really easy and painless to say that they have superb price / performance ratio, especially thanks to the nice comfort, good ergonomics and good build quality. 
Also, if a clean, deep and detailed sound, with good low-end reach, a rather large soundstage, and a fatigue-free texture presentation is your thing, I fully recommend TRN Ta1 Max as your next entry-level budget IEM. 
Product Link
You can grab one from www.amazon.com here: https://amzn.to/3SmVNW8
If you're in the UK, you can grab one from www.amazon.co.uk here: https://amzn.to/3DZ3NYV
And if you're from Europe, you can grab one from www.amazon.de here: https://amzn.to/3dIt8Mk
---
--- Please remember to stay safe, and always have fun while listening to music!---
 - If you have a dime to spare, please donate, and help us! It would make the day brighter for me and my wife- 
---
Full Playlist used for this review
We listened to more songs than those named in this playlist, but those are excellent for identifying a sonic signature.  I recommend trying most of the songs from this playlist, especially if you're searching for new music! The playlists are different for Spotify, Tidal and Youtube, and based on the songs I enjoy and are available on each!
https://www.youtube.com/playlist?list=PL_cjBXGmwSHSdGcwuc_bKbBDGHL4QvYBu
https://open.spotify.com/playlist/5J3oloz8Riy9LxEGenOjQ0?si=979ba4f082414be7
https://tidal.com/browse/playlist/330fd544-8e5b-4839-bd35-676b2edbb3d5
--- Contact Us ---





---