iBasso DX170 DAP Music Player – Relaxed Warm Music Key
iBasso DX170 is a 449 USD DAP or Music Player made by ibasso, with Dual Cirrus CS43131 DAC Chips, DSD setup, a 5″ IPS Display, and 3200mAh battery. It will be compared to other high-end DAPs and music players, including Shanling M3X (350 USD), iFi Audio xDSD (400 USD), QLS QA 361 (800 USD), FiiO M11 PRO (650 USD) and iBasso DX240 (950 USD).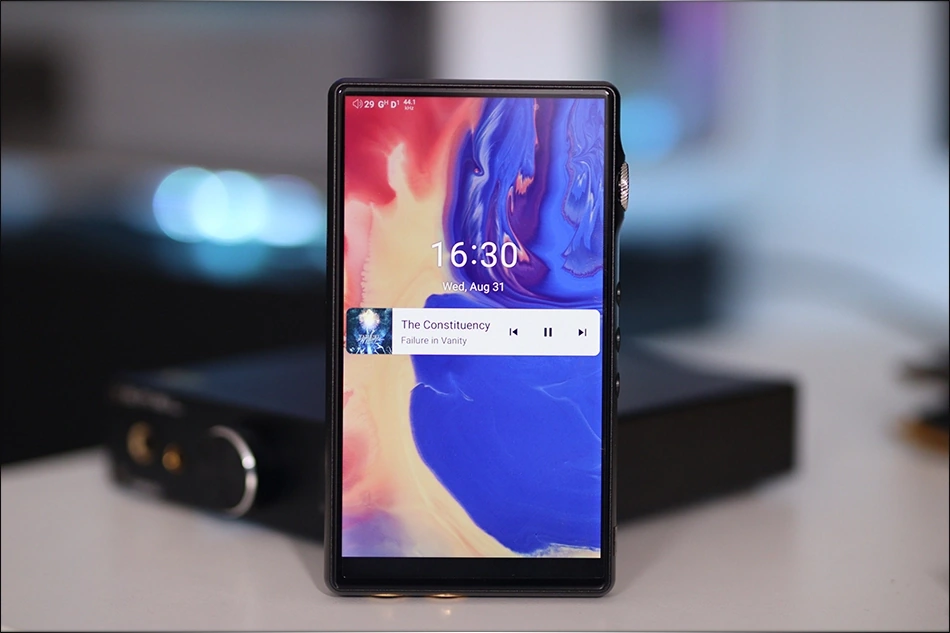 Introduction
You probably know by now that there are legends going around about each of the DAP makers. Each of them has certain things associated with them, and with iBasso, it is excellent warranty, user serviceability of their products, and superb sonic performance, even compared to what else is on the market. DX170 is a nice upgrade from DX160, a DAP that I reviewed with a passion, and the new DX170 surely provides enough reason for you to consider getting an iBasso DAP as your next adventure. If there's anything that sets iBasso apart from other companies, they really do have excellent PR and will be able to help you even years after a product is out of production, sometimes being able to give you a code for an extra battery, so you can get a second life out of an older DAP. iBasso also makes IEMs and Headphones like SR-2, and AM05, both of which I reviewed in the past on Audiophile-Heaven. You can also find iBasso products on Amazon, for the best warranty and support locally, if you need to purchase and aren't sure if you'll like what you're getting.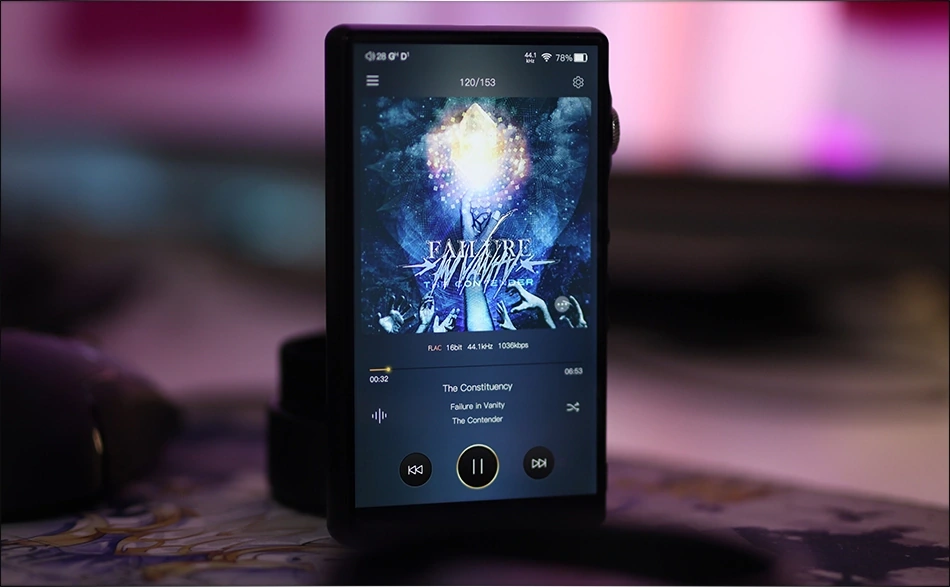 It should be noted that I have absolutely no affiliation with iBasso. I'd like to thank iBasso for providing the sample for this review. This review reflects my personal experience with the iBasso DX170 Music Player. Every opinion expressed is mine and I stand by it. The purpose of this review is to help those interested in iBasso DX170 find their next music companion. 
Product Link
You can grab one from www.amazon.com here: https://amzn.to/3R3UevD
If you're in the UK, you can grab one from www.amazon.co.uk here: https://amzn.to/3cDgfCs
And if you're from Europe, you can grab one from www.amazon.de here: https://amzn.to/3AHz4MT
Build Quality/Aesthetics
The build quality of iBasso DAPs has always been improving, and it looks like, as a company, they understand what the right direction is to evolve towards when it comes to their products. DX170 has a much brighter, more vivid looking display than all of the other iBasso DAPs, including DX320, being surprisingly good with everything that's ergonomics and handling too. DX170 is a smaller, more ergonomic DAP than most alternatives, and where the likes of M11 PRO from FiiO went for an aesthetic, but edgy design, DX170 has rounded edges, a good fit in my hands, and also has ergonomically placed navigation buttons.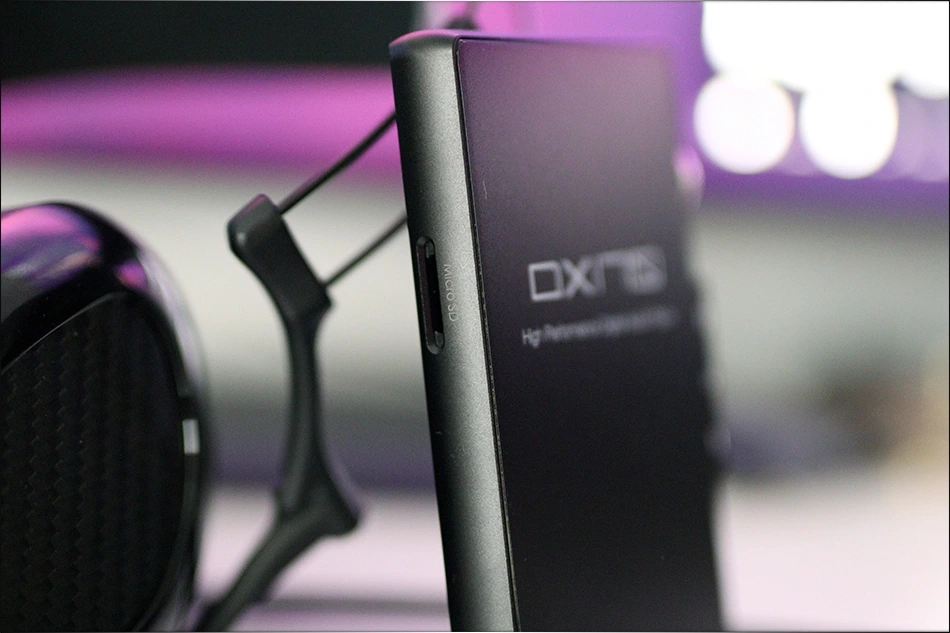 The volume wheel has tactile clicks and a volume range from 0 to 100, with two gain levels, and the volume wheel doubles as an on/off switch. iBasso doesn't use a glass back on DX170, and I think this is for the better, because it is one less thing that can break if you happen to drop it, which will eventually happen if you're using it long enough. Speaking of which, DX170 has good drop resistance, as I simply happened to drop it during the photo shoot, and it came out alive.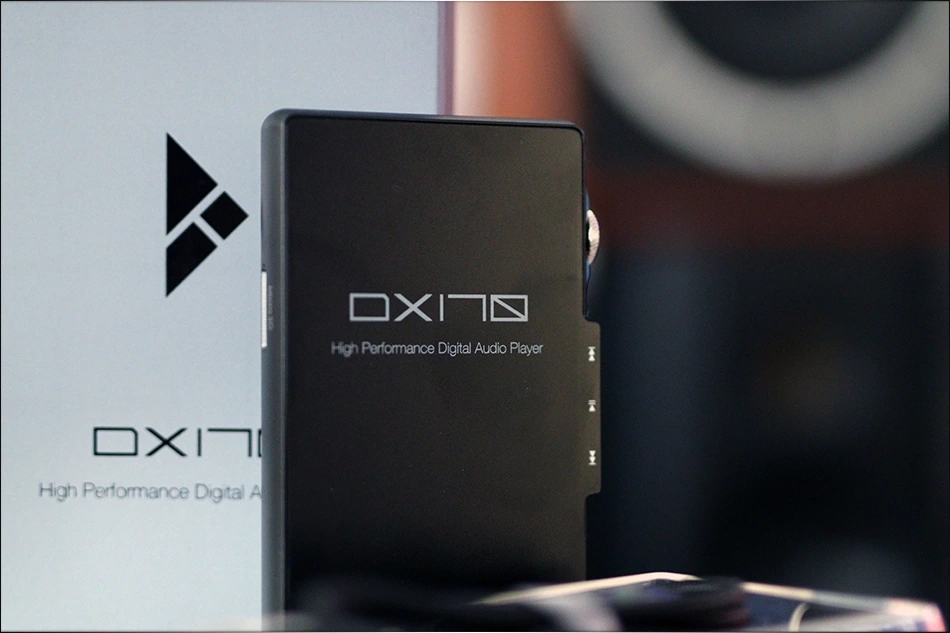 The bottom of the unit has two headphone outputs, one that's in the 3.5mm Single Ended format, and one that's in the 4.4mm Balanced Format. They have different power levels and sonic presentations, the Single Ended output always sounds thicker, darker and less dynamic, while the Balanced output has more driving power, better dynamics, and a more punchy, brilliant sound. You can find one microSD slot on the left side of DX170, and it supports up to 2 TB microSD cards, and there's one Type-C USB port at the top. Music transfer speed is super fast, if you don't have a microSD reader to do the dirty work with.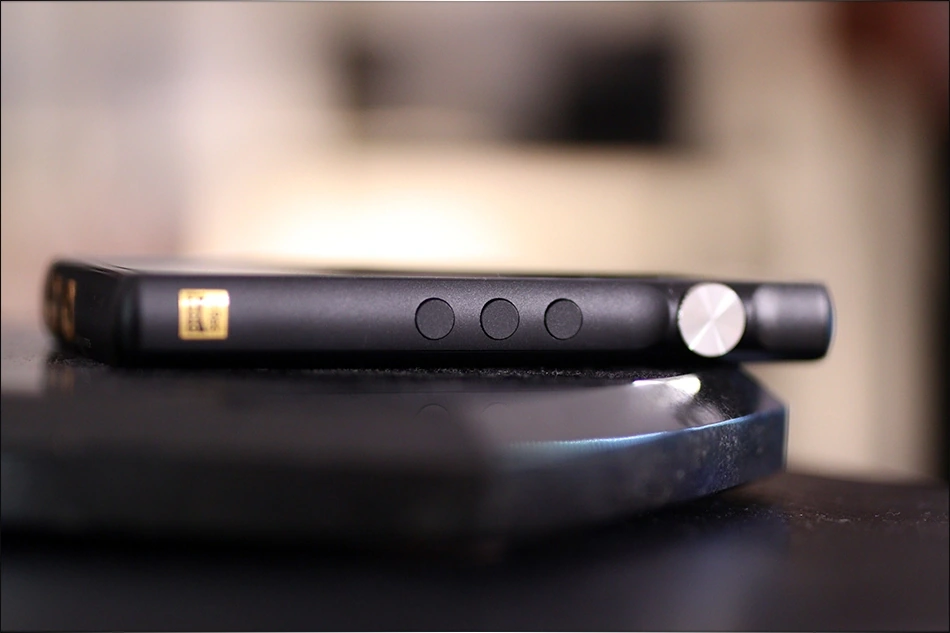 You can use the 3.5mm as Line out, and you can use the 3.5mm headphone output as a Coaxial Output, if you have the right cable. The display I keep talking about is a 5.0″ FHD or 1920×1080 IPS display. The resolution is high enough that you won't be able to see individual pixels ever. The display qualifies as a retina display, and it has a 480cd/m2 max brightness, with full sRGB color coverage. 
Images look crisp on the display of DX170, but since it is a music player, my best guess is that you're purchasing it to enjoy some music, so the spiciest thing you'll be watching on its display is most probably album covers, for which it does a perfect job. The best part is that DX170 has extremely high maximum brightness, being fully visible in full sunlight, and the display also has a natural white point color, not being cold or having any color tint. 
Under The Hood / Functionality
When we start to dissect DX170, we can find a rather modest CPU, the RK3566, which in both theory and practice is a bit slower than a Snapdragon 660, but much faster than a Snapdragon 430 / 425 but since you're not going to be playing fruit ninja on DX170, will be good enough for streaming and music collection browsing. The RAM is 2 GB and the ROM is 32 GB, both of which are modest, but more than enough for music related tasks. Even so, DX170 is running Android 11, and feels really up to date and snappy, with no lag.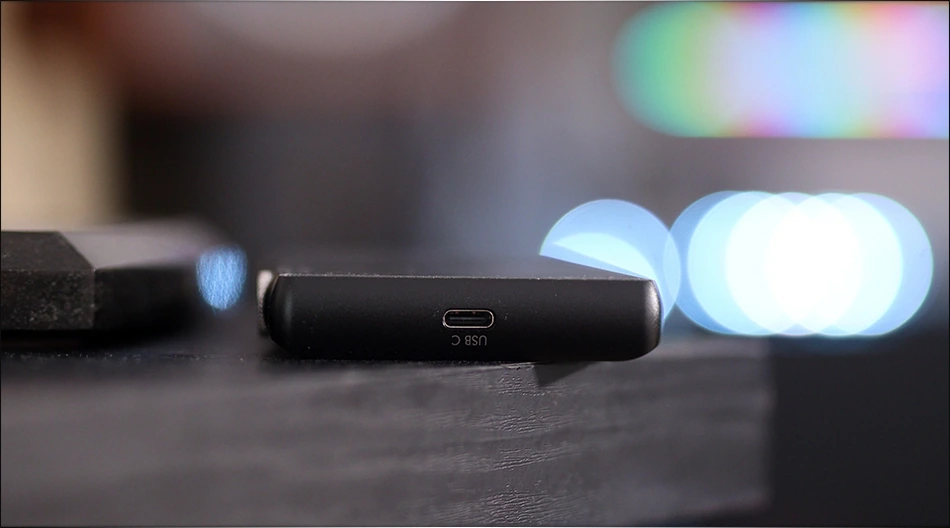 We have Wifi support for 802.11 b/g/n/ac in both 2.4 and 5 GHz, the speed being really fast in practice, quick enough that DX170 never skips anything if playing songs from Tidal and other streaming services. You can even make a hotspot from your smartphone and enjoy Tidal on the go while having your smartphone in a pocket and DX170 in a different pocket. There's support for WiFi6 too.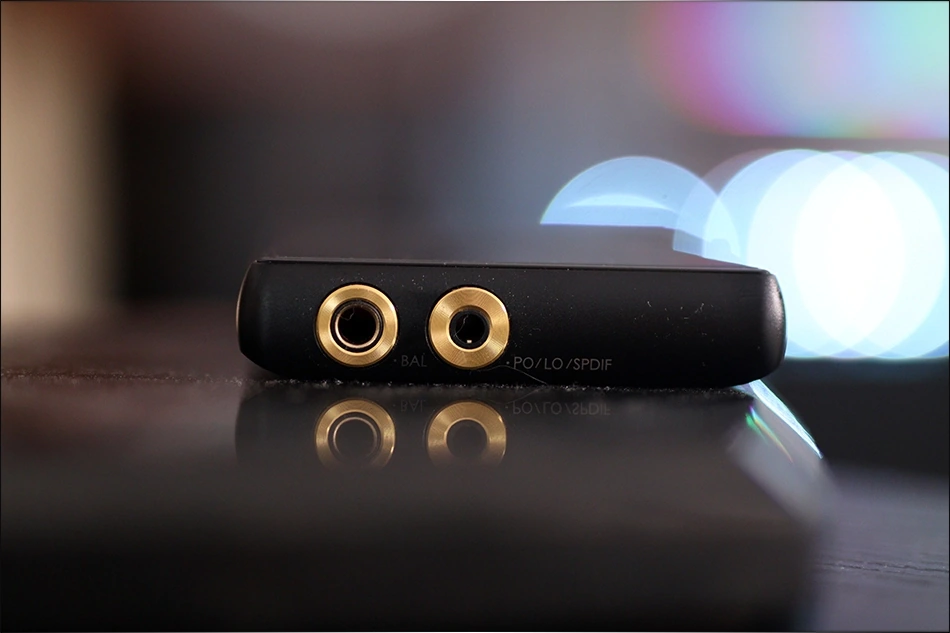 The battery size is quoted to be 3200mAh, but iBasso promises up to 11 hours of play time, which I found to be true if you're listening at modest levels using IEMs, especially IEMs around 32 OHMs. The charge time is actually pretty precise, and with QC 3.0, PD2.0 and MTK PE Plus Quick Charge, any modern quick chargers will get DX170 from zero to full in less than 1 and half hours. The battery life is still amazing even if you're using low impedance IEMs and hard to drive headphones, and running it almost to the max, I can get up to 8-9 hours of battery life, with a lot of screen on time, and other things you're likely to be doing when using a music player (practical usage rather than leaving it to play songs by itself). 
There's support for DSD up to DSD256, PCM up to 384kHz / 32 Bit, and MQA up to 8X. The DAC solution inside of DX170 is a dual Cirrus Logic CS43131 DAC chip implementation. It actually seems like if well implemented, this is not a hindrance to sound, and DX170 can outperform DAPs using ESS and AKM chips, so try to rely on sonic impressions of users and reviewers rather than the brand of DAC if you're curious about the performance of a product. At least, I learned my lesson, and I never judge a DAP by the DAC maker, but by how it actually performs when I'm using it. 
Software
DX170 is slightly less stable than DX320 right now, and there are a few bugs it has, but they are different from what I experienced with DX320. First off, there's no USB DAC delay with DX170, no 100 ms, no 50ms, none. It has a perfect USB DAC function. On the other hand, it has a slight delay when changing volume, if the display is turned off, and if you're using the wheel, it takes DX170 a second to register that change. This delay does not happen if the display is turned on.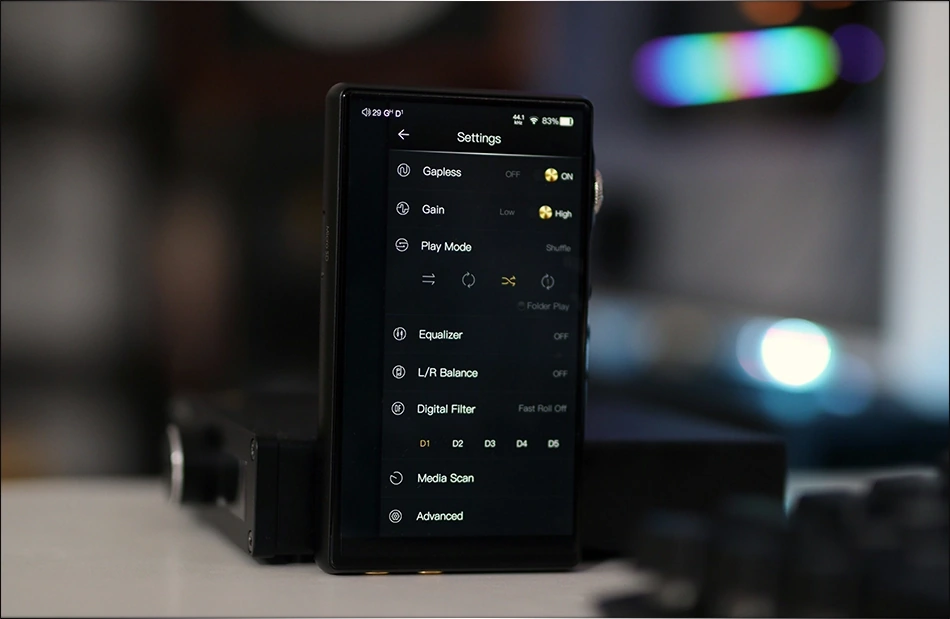 The music player is basically the same as that of DX320, Mango Player version 3.2.1, and DX170 has 32 GB total internal memory, enough to support some streaming cache files, and a short compilation, but you'll have to use the microSD slot which accepts up to 2TB cards to unleash the full potential of DX170. It can pause / unpause when you plug in and out your headphones, it has Bluetooth DAC function to work as a Bluetooth DAC for your smartphone, a situation in which it uses AAC codecs. If you're using DX170 to send music to Bluetooth headphones, it can use aptX and LDAC, through a Bluetooth 5.0 connection.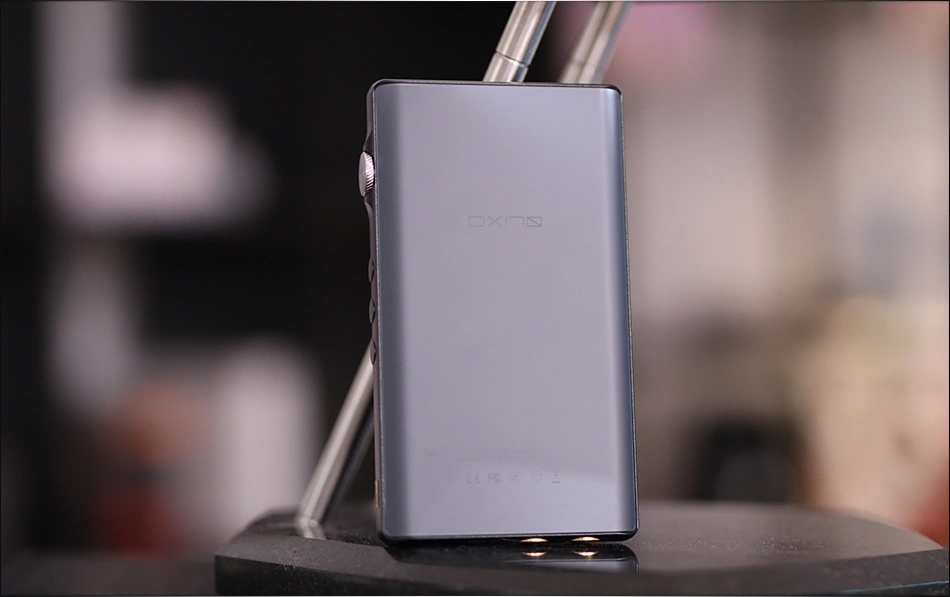 The overall system is quick and snappy, although if you've been spoiled by high refresh rate, 120Hz displays on smartphones, 60Hz won't feel that snappy. I basically have a 120 Hz main display, tablet and smartphone, so I'm used to smoother animations, but DX170 navigation and browsing is virtually instant, so I never notice delays while browsing it. 
There's support for Gapless Playback, and two gain modes, plus DX170 allows for folder playback. Shuffle mode is true Shuffle, it does not create a ghost playlist, and pushing back two times goes back to a new song than what you already played. There are 5 Digital Filters, with one being unique to DX170, namely the NOS Filter, which provides a softer, smoother sound than the others, audibly so.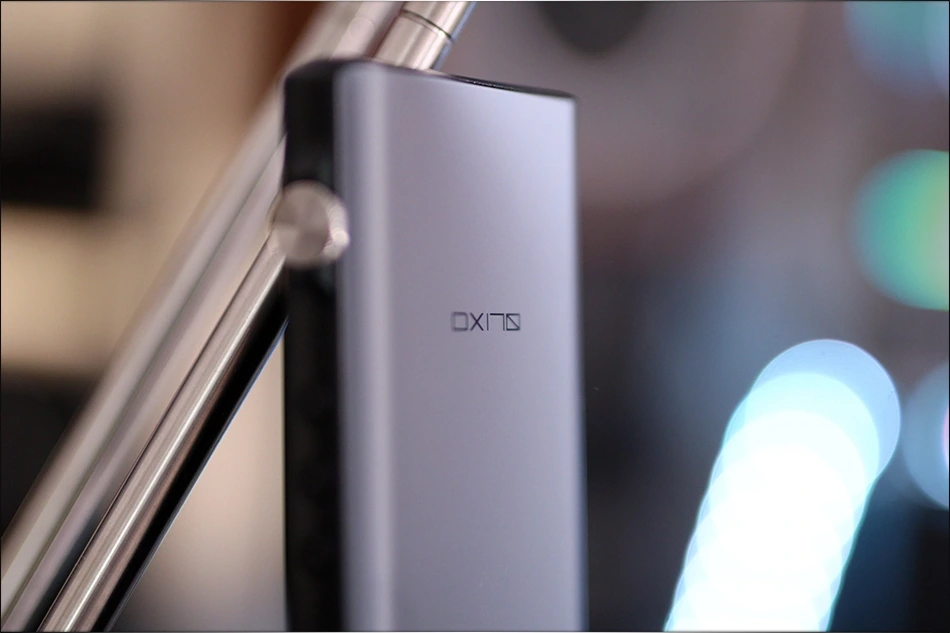 Although there's no Google Play Store and Google Service, it runs all apps perfectly, and in my experience it has a solid software implementation. Something rather surprising though, DX170 does not feature the Mango Mode or Music Only OS mode of other iBasso DAPs. Even though DX170 is running Android 11, it has a bypass for SRC that usually happens in Android systems, so you can enjoy it at any volume and sonic level without the SRC algorithms that would reduce sonic quality on Android devices. 
Sound Quality
I'm once again surprised that iBasso manages to do things that other companies fail at, at exactly the same price point. DX170 plays well with both IEMs and large headphones, has enough power to properly drive some behemoth-class headphones, and has no audible background hissing or noise with IEMs, making it one of the best things to get if you're into high-end portables. For today's review I've been using a multitude of headphones and IEMs, to best gauge how well DX170 plays with everything, so we can mention HIFIMAN HE1000 V2, Ambient Acoustics MAD16, Raptgo Hook-X, Periodic Audio Be V3, Audeze LCD-5, 7Hz Eternal, Oriveti OV800, AIAIAI TMA-2 Studio Headphones, and Unique Melody MEXT IEMs. Today's impressions have been taken using High Gain, Digital Filter D1 – Fast Roll Off, and a varied mix of music, including Rock, Pop, EDM, Classical, Metal, Rap, and everything in between.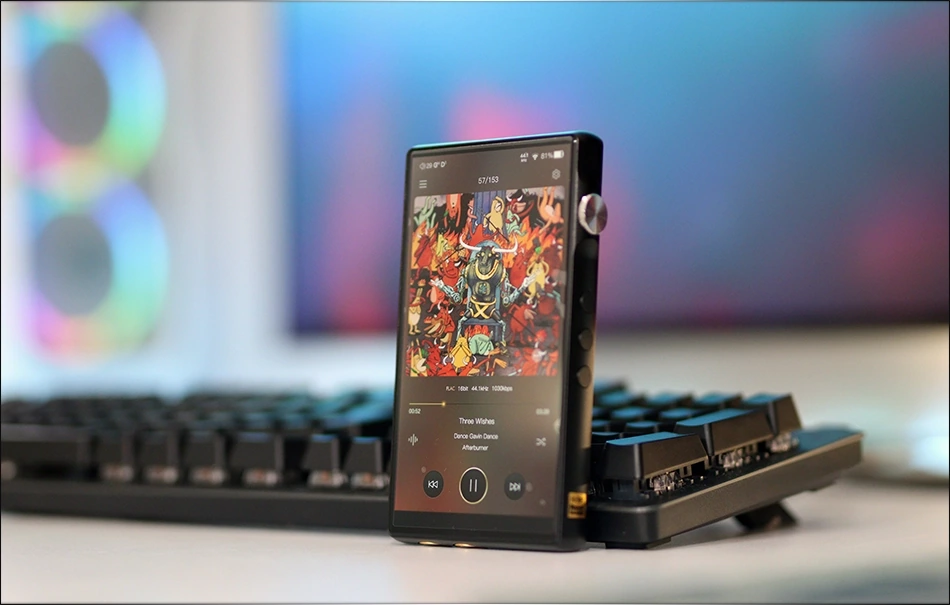 Generally speaking, DX170 can bring everything to satisfying loudness, a crisp and detailed presentation, and has a super clear presentation. It feels like iBasso stole some of the magic from DX320, DX170 being a mini version of DX320 and a direct upgrade from DX160, at least sonically speaking, drawing advantages from both. I'm most surprised by how well it is able to control and deliver dynamics with hard to drive headphones like HE1000 V2, but DX170 also has absolutely zero noise with sensitive IEMs like Ambient Acoustics MAD24. I would recommend DX170 for IEMS and easier to drive headphones though, to avoid keeping it at maximum 100/100 volume at all times (you can reach it using HIFIMAN Arya Stealth for example, if you want to go insanely loud). Because it has almost zero distortion at ultra-high volumes, DX170 will be ideal for those hard to drive headphones too. DX170 can be said to have a laid-back and relaxing sound with a heavier bass, heavier lower midrange, less upper midrange and lower treble quantity, resulting in a musical and natural presentation. 
The bass of DX170 is super clean, natural in speed, and has superb resolution. Compared to DX320, it has a warmer bass, and there's a certain warmth in the whole bass that you can notice with all IEMS and songs, but it is not a thick and dark presentation, just a bit of extra oomph and impact. This extends to the lower midrange too, as DX170 has a specific higher body, similar to DX160, but the speed and wider bass and lower midrange of DX320. The presentation is perfect for acoustic music, but rock and EDM too, DX170 being a superb generalist DAP for basically any music style you may need.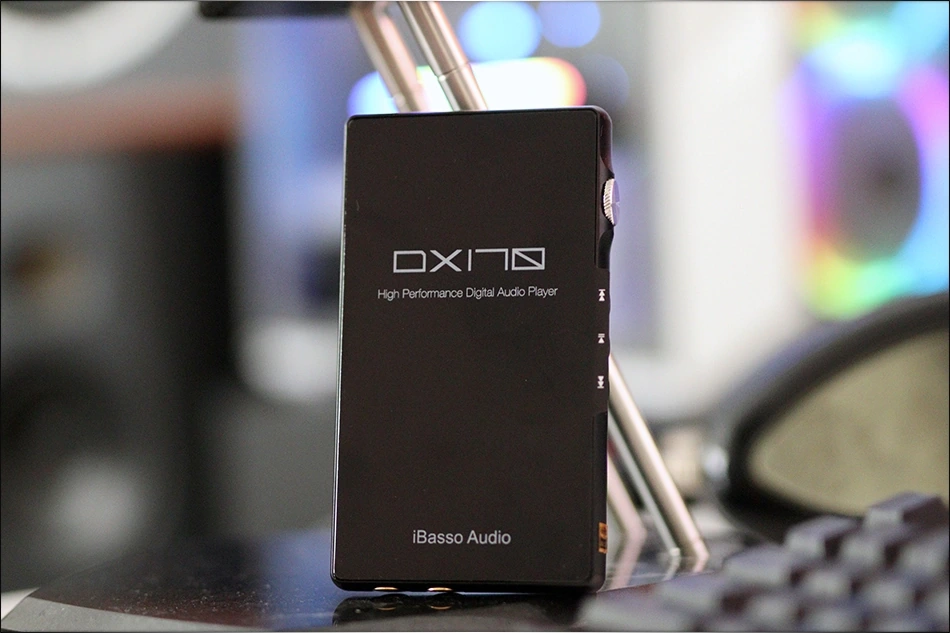 The midrange of DX170 is clean, detailed and super holographic, but also slightly thick and heavy, having a really satisfying presentation that carries good weight. The dynamic and impactful presentation is surprising, and DX170 doesn't shy away from having an open and clean sound, despite its weight for each musical note. There's less upper midrange and lower treble emphasis on DX170 compared to DX320 and DX240, as the sound is more musical, heavier and has a clean and crystal clear piano presentation, but more focus on the weight of each piano key. The midrange seems to favor slower music, deeper male voices, and deeper sounding instruments, so DX170 has a midrange that will be bliss for downtempo, rap, EDM, Electro Music and rock in general. The presentation can bring fountains of bass and a smooth texture to the midrange, creating a superb presentation for basically all music, if you want a relaxed and fatigue-free experience. While I don't usually recommend playing too much with digital filters as they barely affect sound, DX170 is a different story, and using the NOS filter in particular will result in a much softer sound that's more gentle, and reminds me much more of Lotoo PAW 6000. This can be awesome if you want an even more relaxed and laid back presentation, but it takes away some of the impact from sound, so it will be for those who listen quite late and want something to relax to.
In fact, the treble of DX170 follows suit in this relaxed and fatigue-free presentation that's easy to enjoy, because the treble has outstanding extension, but also a clean and smooth texture that's always non-intriguing, and which is easy to enjoy with basically all music styles. Rock won't ever be fatiguing or too bright, metal can be smooth and musical, especially the guitar solos, and even music that's recorded poorly or harshly, played through harsh or bright headphones / IEMs can sound pleasing and give you a good mood. Combining this with the outstanding resolution and good dynamics results in a very pleasing experience using DX170, and a DAP that I can easily recommend to virtually anyone, sonically speaking. The soundstage is holographic, has good instrument separation and generally presents music airy, and well separated, even crowded songs with multiple layers of guitars or hard synths. 
Comparisons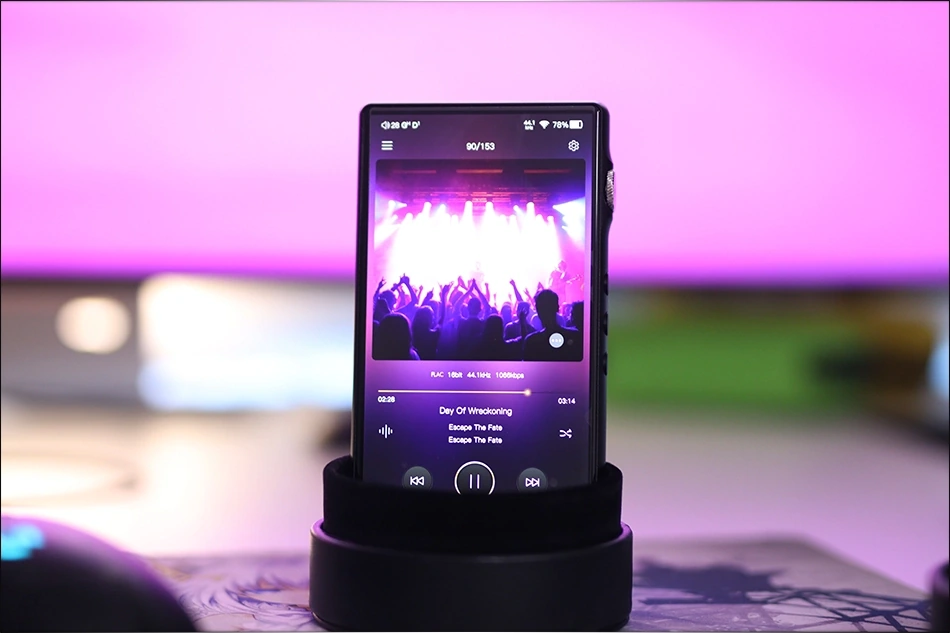 iBasso DX170 vs iBasso DX240 (449 USD vs 950 USD) – Starting with a hard one, DX240 is instantly better than DX170 in every way, but it costs over double the price, so it is interesting to see just how good DX170 was designed to be at half the price of DX240, because it surely ain't just half of DX240. The ergonomics are actually similar, the two DAPs are about the same physical size, which means both are super good for portability. Wifi is strong on both. The display on DX170 is brighter and more colorful. The driving power is slightly higher on DX240, and it can use modular AMPs, which is a strong reason you'd want to go for it. The sound, if DX240 is using the default AMP module, is brighter, more brilliant and more detailed on DX240, but DX170 has a smoother, thicker, warmer signature. The overall resolution is better on DX240, but DX170 can reach so much of what DX240 can do, it is a bit scary. System wise, DX240 is a bit faster and smoother, and it simply works a bit better, but both have good USB DAC support, both have a strong battery life, DX170 even slightly better battery life, and both have balanced outputs. DX240 is a bit more dynamic, and more detailed, and is the better sounding DAP, but if you're budget limited, DX170 does get close to the performance of DX240, especially if you'll mainly be using midrange IEMs and headphones, which are unlikely to show the differences between sources. For example, if using any pair of IEMs below 700 USD and headphones below 1000 USD, I noticed less differences than when using IEMS above 700 USD and headphones above 1000 USD. The soundstage in particular is wider, more holographic on DX240, but both have outstanding instrument separation and stereo imaging. Both DAPs have a very low background noise and hissing with IEMs, to the point it is practically inaudible. 
iBasso DX170 vs iFi Audio xDSD (449 USD vs 400 USD) – xDSD is still in shops, and for just 50 USD more, DX170 is a good alternative to getting xDSD. I'm saying this because while using your smartphone as a source can be tempting, xDSD is too large to be considered even remotely portable and comfortable to use for the average user. The overall sound is more detailed, cleaner, more holographic on DX170. Although iFi implemented the 3D soundstage and XBass functions on xDSD, DX170 has a much better, more complex and more precise EQ, both graphic and parametric, making it a much better option for those who like to precisely tweak their IEMs and Headphones to their liking. Despite it not being much larger, on high gain DX170 can have better driving power, and by this I mean, higher volume, with better control and lower distortion, than xDSD. The main signature is more neutral on xDSD, and warmer, thicker, smoother on DX170, which also sounds more laid back and relaxed, easier to enjoy. DX170 has considerably lower background noise and hissing with IEMs.  
iBasso DX170 vs QLS QA361 (449 USD vs 800 USD) – Although we're once again dealing with a DAP that's about double the price of DX170, the comparison is still super relevant. I'm saying this because, as a DAP, DX170 is better in every possible way, better driving power, better OS, Streaming, USB DAC function, everything as far as a device goes, just works better on DX170. The sonics are also pretty evenly matched, with QA361 having a hair better resolution and clarity, but mostly with IEMS, because even with all it's tricks, it struggles to drive even HIFIMAN Sundara, while DX170 has better driving power, and more impact, a warmer, thicker sound that's also pretty laid back and relaxing. QA361 can have better expression in the midrange for finer nuance, but you're limited at lower volumes to avoid distortion, and operating each, you can say that QA361 is more than 10 years in the past when it comes to the operating system and GUI, while DX170 is super fluid, works well with everything and has very little distortion even at its absolute maximum. Both DAPs have very little background hissing for IEMS, to the point it is virtually inaudible. 
iBasso DX170 vs Shanling M3x (449 USD vs 350 USD) – If we've seen DX170 performs almost as good as high-end DAPs, it is interesting to pit it against DAPs that are about the same price, and M3X is the best representative of this, with M3X having a similar build quality and design do DX170, but DX170 having a better display that's more colorful and much brighter (important for daytime usage). The maximum driving power is much higher on DX170, with M3X being fit mainly for IEMS and easy to drive headphones, while DX170 is pretty much good enough for basically anything you'd need driven. The sonic signature is warmer, thicker and more laid back, relaxed on DX170, while it is much brighter, more energetic, forward and more aggressive on Shanling M3X. The detail and resolution is higher on DX170, and the soundstage is more precise on DX170, but a bit wider on M3X. M3X has a sweeter tonality for the midrange, while DX170 has a weightier, more fluid and smoother midrange presentation. Both are good DAPs. DX170 has less background noise and hissing for IEMs. 
iBasso DX170 vs FiiO M11 PRO (449 USD vs 650 USD) – The last comparison I'm working on is one that's a bit unfair for DX170, because it is 200 USD less pricey than M11 PRO, but let's see if the higher price on M11 PRO indicates that it is better in any way. First off, FiiO generally has better Android implementation than iBasso when it comes to Play Store and installing Apps, also slightly better Wifi and Bluetooth stability, but this comes at the cost of their Android installs being more buggy, usually with odd bugs that you can't even reproduce if someone asked you to. Nonetheless, the sonic performance is quite different, with M11 PRO having a colder, brighter sound with a more airy treble, but less bass quantity. The maximum volume is higher on DX170, with better control at max volume, and with considerably less hissing with IEMs. The resolution is about the same, with M11 PRO having a slightly wider soundstage, but DX170 having a more relaxed, smoother, thicker sound with better imaging and instrument separation. At this point in time, I'd get DX170 above M11 PRO as it is more affordable but provides a fuller, more satisfying sound in general. 
Value and Conclusion
iBasso DX170 has an outstanding price and superb price / performance ratio, having a good build quality, superb design, and a very satisfying sound, all for 449 USD, a price that's lower than most of the competition in the price range. Since it outperforms DAPs like FiiO M11 PRO, which is 200 USD more pricey, we can say for sure that DX170 is a great deal and that it is a fully recommended DAP at the moment of writing today's full review.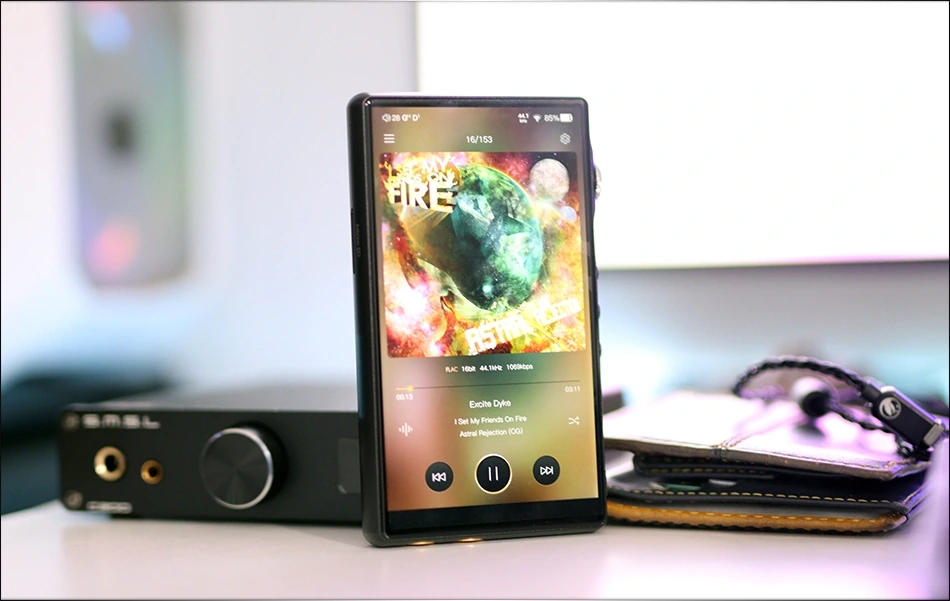 Before the end of today's review, I want to add iBasso DX170 to Audiophile-Heaven's Hall Of Fame as one of the most pleasing to listen to music players, with a full, relaxed sound that's musical and natural, good Wifi signal strength, and good UBS DAC implementation, good price / performance ratio, and good driving power, with no background hissing and a fitting output impedance.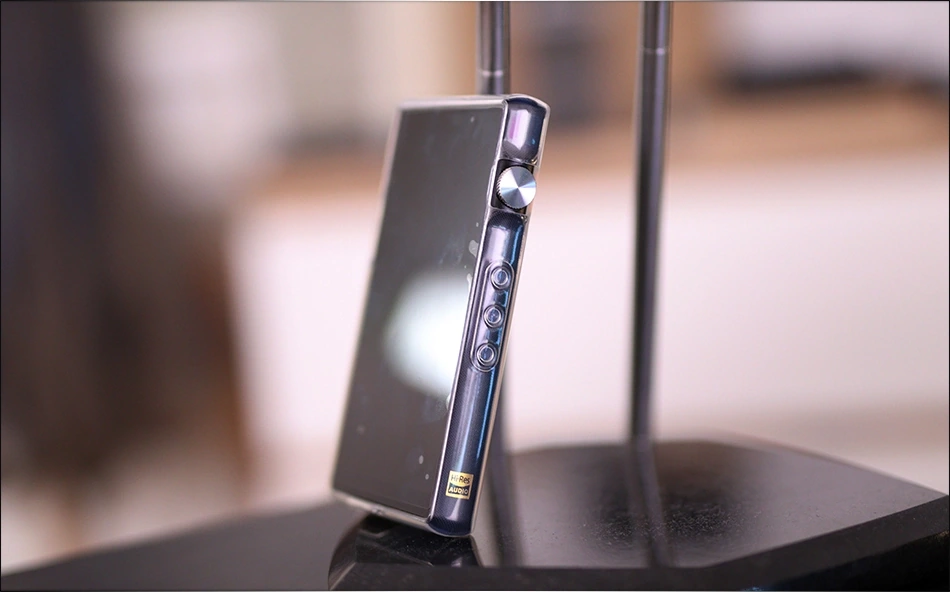 At the end of the day, if you're looking for a thicker, heavier sounding DAP that has good impact, support for all Streaming apps, including Tidal, and a good no-delay USB DAC support, Bluetooth DAC support, an outstanding company behind it, and wide availability, iBasso DX170 is a fully recommended DAP at its current price of 449 USD. 
Product Link
You can grab one from www.amazon.com here: https://amzn.to/3R3UevD
If you're in the UK, you can grab one from www.amazon.co.uk here: https://amzn.to/3cDgfCs
And if you're from Europe, you can grab one from www.amazon.de here: https://amzn.to/3AHz4MT
Technical Specification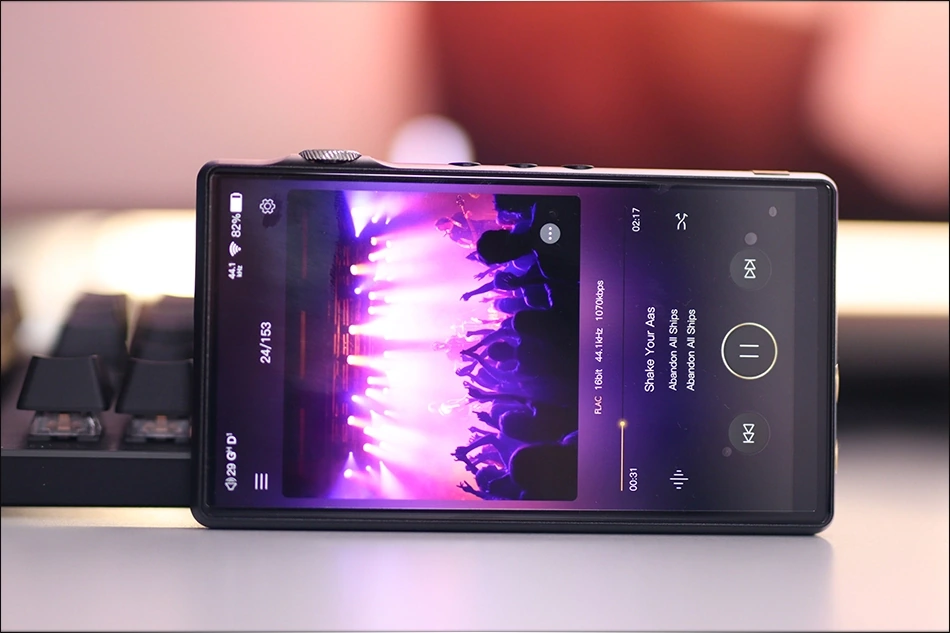 Model: DX170 digital audio player

OS: Android 11

DAC: Dual CS43131

Output Ports: 3.5mm phone out/line out/ coaxial out, 4.4mm balanced phone out, USB output

Screen: Sharp 5.0 inch, 1080*1920P, with on-cell capacitive touch panel

Sample Rate: PCM: 8kHz-384kHz (8/16/24/32bits)

Native DSD: DSD64/128/256

SoC: RK3566

RAM: 2G

ROM: 32G

Micro SD: Supports SDHC & SDXC, up to 2TB

WiFi: 802.11 b/g/n/ac (2.4GHz/5GHz)

Bluetooth: V5.0

Quick Charge: QC3.0, PD2.0, and MTK PE Plus quick charge, support 12V, 9V/1.5A quick charge and compatible with BC1.2 USB charge

USB DAC Function: PCM: 8kHz-384kHz (8/16/24/ 32bits) DOP DSD: DSD64/128

Audio Formats Supported: MQA, APE, FLAC, WAV, WMA, AAC, ALAC, AIFF, OGG, MP3, DFF, DSF, DXD, CUE, ISO

Size: 124.5mm * 70mm*15mm (4.9inch*2.76inch*0.59inch)

Weight: 165g (5.82oz)

Play Time: 11 hours (The play time varies with different resolutions and headphone/IEM loads)

Contents: DX170 player, USB C cable, TPU case, screen protectors, quick start guide, and warranty card.
4.4MM BALANCED OUTPUT
Output Voltage: 6.4Vrms

FR: 10Hz~40kHz +/-0.15dB

S/N: 130dB

THD+N: 0.00022% (no Load, 3Vrms), 0.00022% (32Ω Load, 3Vrms)

Crosstalk: -125dB
3.5MM SINGLE ENDED PHONE OUT
Output Voltage: 3.2Vrms

FR: 10Hz-40kHz +/-0.15dB

S/N: 125dB

THD+N: 0.0004% (no Load, 2Vrms), 0.0007% (32Ω Load, 2Vrms)

Crosstalk: -115dB

LINE OUT

Output Voltage: 3.2Vrms

FR: 10Hz–40kHz +/-0.15dB

S/N: 125dB

THD+N: 0.00035% (no Load, 2Vrms)

Crosstalk: -113dB
---
---
--- Please remember to stay safe, and always have fun while listening to music!---
 - If you have a dime to spare, and donate, to help us with electricity and work expenses, it would make my day much brighter, as it would help me improve things around the website and increase the frequency of my posts - 
---
Full Playlist used for this review
We listened to more songs than those named in this playlist, but those are excellent for identifying a sonic signature.  PRaT, Texturization, Detail, Resolution, Dynamics, Impact, and overall tonality are all revealed by those songs. We recommend trying most of the songs from this playlist, especially if you're searching for new music!
https://www.youtube.com/playlist?list=PL_cjBXGmwSHSdGcwuc_bKbBDGHL4QvYBu
--- Contact Us ---






---
---