Oriveti Affinity II Modular IEM Cable – Source Options For Music 
Oriveti Affinity II is a 299 USD Modular Cable for IEMs, with 0.78mm 2-Pin connectors for IEMs, and both balanced and single ended connectors. It will be compared to other cables I previously reviewed on Audiophile-Heaven, including STE Cu W16 (400 USD), Effect Audio EVO 1 (440 USD), and Ares Audio Sakeishi (450 USD).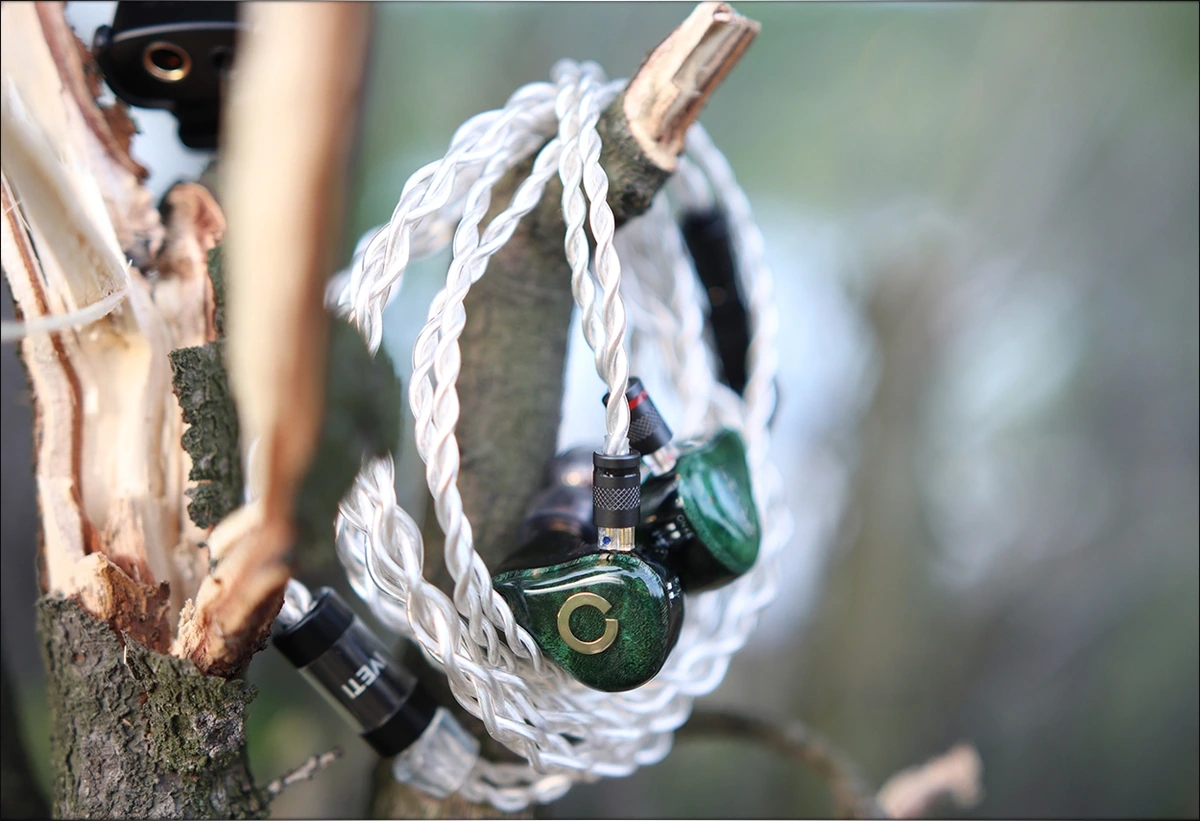 Introduction
While you may not be well acquainted with Oriveti, they're a really nice company from China, having a limited but effective product offer of IEMs and cables. They are sold through multiple channels, including Linsoul, Amazon and HIFI GO, but they also have their own website, where you can check their products and order IEMS such as OV800, and cables such as Affinity II that I'm reviewing today. 
It should be noted that I have absolutely no affiliation with Oriveti. I'd like to thank Oriveti for providing the sample for this review. This review reflects my personal experience with the Oriveti Affinity II Modular IEM Cable. Every opinion expressed is mine and I stand by it. The purpose of this review is to help those interested in Oriveti Affinity II find their next music companion. 
Product Link
You can grab one from www.amazon.com here: https://amzn.to/3cGgiNW
If you're in the UK, you can grab one from www.amazon.co.uk here: https://amzn.to/3cG6UK4
And if you're from Europe, you can grab one from www.amazon.de here: https://amzn.to/3CWelYB
Build Quality/Aesthetics/Functionality
We have an interesting cable in Affinity II, with a simple, clear-white-transparent design for the cable. You can phusiclally see 4 separate strands of cable, each ear receiving two, as the cable is made and designed to be fully balanced. We have no ear guides at all, which is rather pleasant, as the cables are somewhat harder than your run-of-the-mill default IEM cable, and they sit nicely around my ears with no issues. 
The Y split is made of metal and has a polyacrylic casing over the Oriveti logo, and there is a plastic cable separator that you can move alongside the cable, above it. The company stated that the inner structure of Oriveti includes Ultra Pure OCC Copper & Silver Plated Copper for the cable, with 4 total conductors arranged in a coaxial design. The connector is 2-Pin only, basically designed for the Oriveti OV800, and the cable length is 1.2 meters. 
Something cooler happens at the jack level, where we have detachable and modular jacks for Affinity II, as the cable comes with a 4.4mm balanced jack, a 3.5mm single ended jack, and a 2.5mm balanced jack, all gold plated. The mechanism allows you to securely screw the jack connector after you install it, and it leaves a minor gap for better grip and for a neater aesthetic. There is left and right color coding on the cable, and the 2-Pin connector is 0.78mm in size, compatible with basically all the 2-Pin IEMs out there. 
The cable itself performs really well, it is not tangle prone at all, and you can safely coil it, with IEMs attached and use the provided leather carrying case, and it carries very little microphonic noise, the results being much better than the default cables of most IEMs, such as Periodic Audio Beryllium, Xenn Mangird Tea 2, and IKKO Oh2 Opal's default cable. All in all, Affinity II is very well constructed, made with the user in mind, it is straight and the braiding helps avoid tangling, plus it looks really nice in person. 
Sound Quality
We need to start by mentioning the IEMs that have been tested in Affinity II, and the very first one is Oriveti OV800, for which the cable has been designed. I also tested it with Unique Melody MEXT, XENNS Mangird Tea 2, RAPTGO HOOK-X, Clear Tune Monitors Da Vinci IX, Lime Ears Aether R, Ambient Acoustics MAD24, and IMR Audio Dark Matter. As far as the sources go, I've been using iBasso DX320, Lotoo PAW 6000, Astell & Kern SE180 and Shanling M3X. I tested across the jacks, and I did as many combinations as possible, to better understand the sonic performance of Affinity II. 
The overall signature of Affinity II is super clean, smooth and has a very linear presentation. As a cable, it is perfect for those who want a better transparency from their IEMs, and less coloring, being more transparent, imposing less of a signature than most cables on the IEMs, and having superb detailing and resolution, all whilst having a smoother texture that's always fatigue-free and easy to enjoy. Please keep this in mind, cables make much less of a difference than changing IEMs, and Affinity II is recommended as an option for those who already have a high-end IEM they're happy with, and who want to fine tune it. 
The bass of Affinity II is clean, neutral, quick and very transparent. I can't say that I hear any kind of coloration in the bass, and generally it is a cable that's super transparent. It tends to have a better speed to bass than most cables, but has less weight, warmth and a less prominent bass than the default cable and most aftermarket cables, giving it a brighter tonal balance than most options out there. 
The midrange is super transparent, smooth, and has a very detailed presentation. I like the fact that Affinity II has excellent dynamics, all while having a smoother texture that makes most fatiguing IEMs more enjoyable and easier to listen to. I prefer the midrange presentation of Affnity II above that of Effect Audio Evo 1 for IEMS that are already fairly detailed, as Affinity II can make guitar solos more juicy, cleaner and more fluid. The overall soundstage seems to always be both wider and deeper when using Affinity II compared to all default cables that IEMs come with.  
We have a sparkly and clean treble with superb extension, but also a non-fatiguing, smooth presentation. Affinity II surely is a cable that can make most IEMS musical and smooth, fluid and enjoyable. As it has a modular design, you can also be sure that it will work regardless of your source, and it will have a superb sound at the same time. Cable matching with the IEM and the source will be essential if you decide to go for an aftermarket cable, and Affinity II is an excellent example of this, since it can change the sound quite drastically for IEMs that are detailed and can be fatiguing, for example it improves OV800 a lot, making them smoother and more enjoyable, opening up the treble and giving them a much better treble extension. 
Comparisons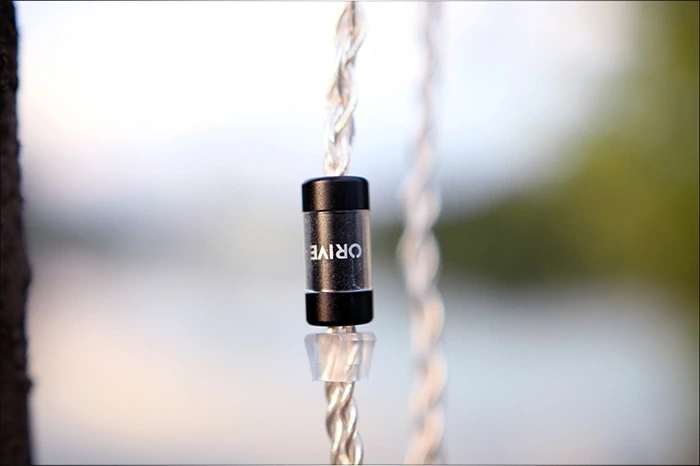 Oriveti Affinity II vs Ares Audio Sakeishi (299 USD vs 450 USD) – We have a thinner cable in Sakeishi, with a more flexible build than Affinity II, and with even less cable noise. The braiding and aesthetics are considerably cooler on Sakeishi, but the functionality is basically the same. Both companies have good packages, but the carrying case that Affinity II comes with is more practical. The bass is more dry on Sakeishi and smoother on Affinity II, but both have about the same bass quantity. The midrange is clean on both, and slightly smooth, while the treble is fairly well extended and has good air on both IEMs. 
Oriveti Affinity II vs STE Cu W16 (299 USD vs 400 USD) – The build difference is actually significant here, with STE Cu W16 being more flexible, having a straight plug, and feeling a bit shorter in practice. The cable noise is almost zero on both. The bass is higher in quantity, thicker, and more impactful on STE Cu W16, and more neutral and smoother on Affinity II. The midrange has similar detail and resolution, and a similar overall presentation in both cables. The treble is better extended, smoother and cleaner on Affinity II, and smoother, has more roll-off on STE CU W16. I think that generally Affinity II is better for IEMS that are bassier and with a more textured midrange, as it can help them gain better treble extension, and a smoother midrange, while Ste Cu W16 is better for IEMs that are leaner and already have a lot of bass. Cable matching will be essential to get a good experience. 
Oriveti Affinity II vs Effect Audio EVO 1 (299 USD vs 440 USD) – The overall construction is similar in rigidity, although I'd say that Evo 1 is slightly less flexible and transmits noise a bit more than Affinity II. Despite having technically the same length, Affinity II is a bit more comfortable to use, and the angled jack is more practical than the straight jack of Evo 1, if you tend to pocket your devices. The sonic presentation is pretty much polar opposite in the midrange and texture, where Evo 1 is super textured, nervous, has a very detailed and technical presentation that can be fatiguing, and is recommended for smoother sounding IEMs. Affinity II is smoother, but more dynamic, less technical and more musical, all while having the same detail and resolution level as Evo 1. Cable matching to get the best sound possible will be essential here, I strongly recommend Affinity II for IEMs that are generally super detailed, like Orvieti's own OV800, and Evo 1 for IEMS that are super smooth, like Meze Rai Penta. Treble is pretty much the same between Evo 1 and Affinity II, although Evo 1 is a bit warmer and thicker than Affinity II with more impact, while Affinity II has better treble sparkle and extension, better staging and a more airy sound. 
Value and Conclusion
The price of Affinity II is on the high side, at 299 USD, for the excellent performance it offers, and for the superb build quality, along with the modular design, I'd say that if you already own IEMs like OV800 or Unique Melody MEXT, or IMR Dark Matter, or Clear Tune Monitors Da Vinci IX, the upgrade would totally be worth the effort and it should provide endless fun for you. 
At the end of the day, if you're looking for a super crisp, detailed and dynamic sounding cable, with good ergonomics, low microphonic noise, no anti-tangle abilities, and modular design, for futureproofing, Oriveti Affinity II is worthy of your attention and a cable you should consider for your current IEMs. 
Product Link
You can grab one from www.amazon.com here: https://amzn.to/3cGgiNW
If you're in the UK, you can grab one from www.amazon.co.uk here: https://amzn.to/3cG6UK4
And if you're from Europe, you can grab one from www.amazon.de here: https://amzn.to/3CWelYB
Packaging
First things first, let's get the packaging out of the way:
While you don't expect much of a package from an IEM Cable, Affinity II comes with the same case as OV800, which gives it extra points for the strong package. It also comes with the modular jacks needed to use it, everything packaged in one of the smallest, most comfortable to use carrying cases out there. 
---
---
--- Please remember to stay safe, and always have fun while listening to music!---
 - If you have a dime to spare, and donate, to help us with electricity and work expenses, it would make my day much brighter, as it would help me improve things around the website and increase the frequency of my posts - 
---
Full Playlist used for this review
We listened to more songs than those named in this playlist, but those are excellent for identifying a sonic signature.  PRaT, Texturization, Detail, Resolution, Dynamics, Impact, and overall tonality are all revealed by those songs. We recommend trying most of the songs from this playlist, especially if you're searching for new music!
https://www.youtube.com/playlist?list=PL_cjBXGmwSHSdGcwuc_bKbBDGHL4QvYBu
--- Contact Us ---






---
---