BLON BL-B60 Dynamic Headphones – Low Notes Jumping
BLON BL-B60 or WGZBLON B60 is the latest headphone from BLON priced at 155 USD. The company is mainly known for making Chifi IEMS, selling through Linsoul and other ChiFi gateway shops. We have interesting features, like a large 50mm Dynamic Driver, along with a nice default cable. Given the pocket-friendly price, we will mainly be comparing B60 to other affordable headphones like Sivga SV021 (150 USD), AIAIAI TMA-2 Studio Headphones (250 USD), and Master & Dynamic MH40 Wireless (250 USD).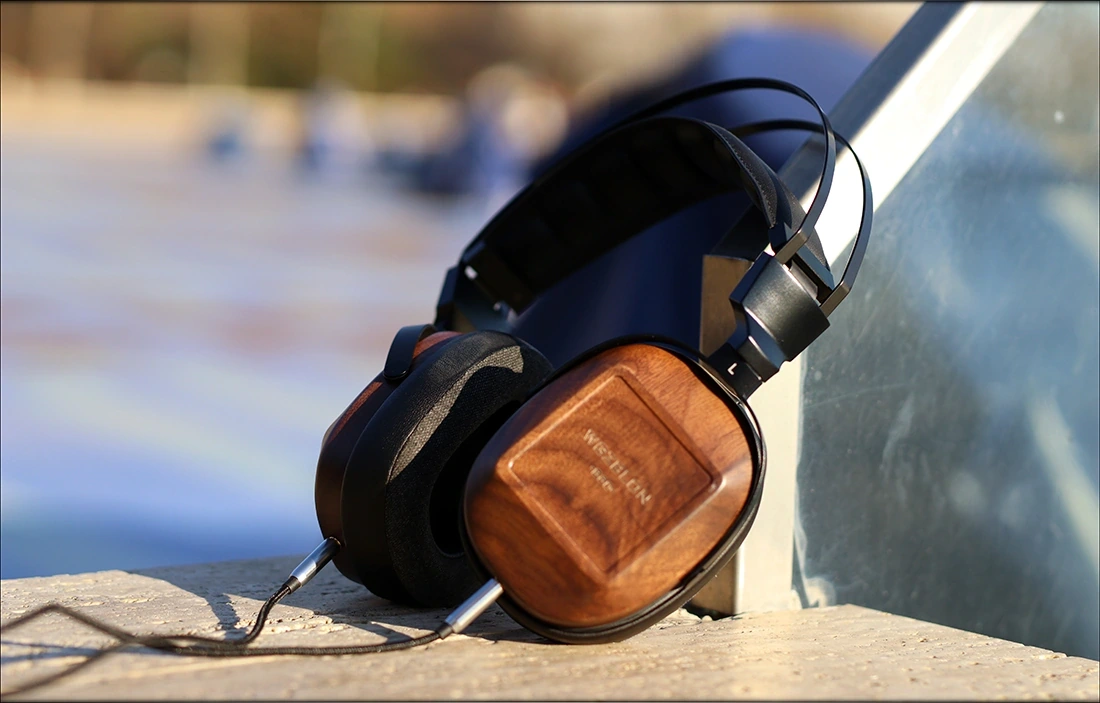 Introduction
It is always awesome to review pocket-friendly headphones, as most of the time you simply can't go wrong, regardless of what you decide to purchase. The new B60 from BLON is a fine proof of that, and this is a headphone that I found comfortable, fun to use, and good in value, so it will be an easily recommended one before the review is over. This being said, the company is not very talkative and I do not recommend purchasing them from an unknown store, as you have much better chances of a fun experience with Linsoul, as they provide excellent delivery times, good service, after sales service, and best prices for the products you're purchasing. I tried talking with some companies directly, like KZ, but the overall experience has not been great, and I still would recommend working with Linsoul and other large selling shops if you can, for an improved overall customer experience. 
It should be noted that I have absolutely no affiliation with BLON or Linsoul, I am not receiving any incentive for this review or to sweeten things out. I'd like to thank Linsoul for providing the sample for this review. Every opinion expressed is mine and I stand by it. The purpose of this review is to help those interested in WGZBLON BLON BL-B60 Dynamic Headphones find their next music companion. 
Product Link
You can grab one from www.amazon.com here: https://amzn.to/32Bn9mR
If you're in the UK, you can grab one from www.amazon.co.uk here: https://amzn.to/3giEKDr
And if you're from Europe, you can grab one from www.amazon.de here: https://amzn.to/3G0hUdT
Packaging
First things first, let's get the packaging out of the way: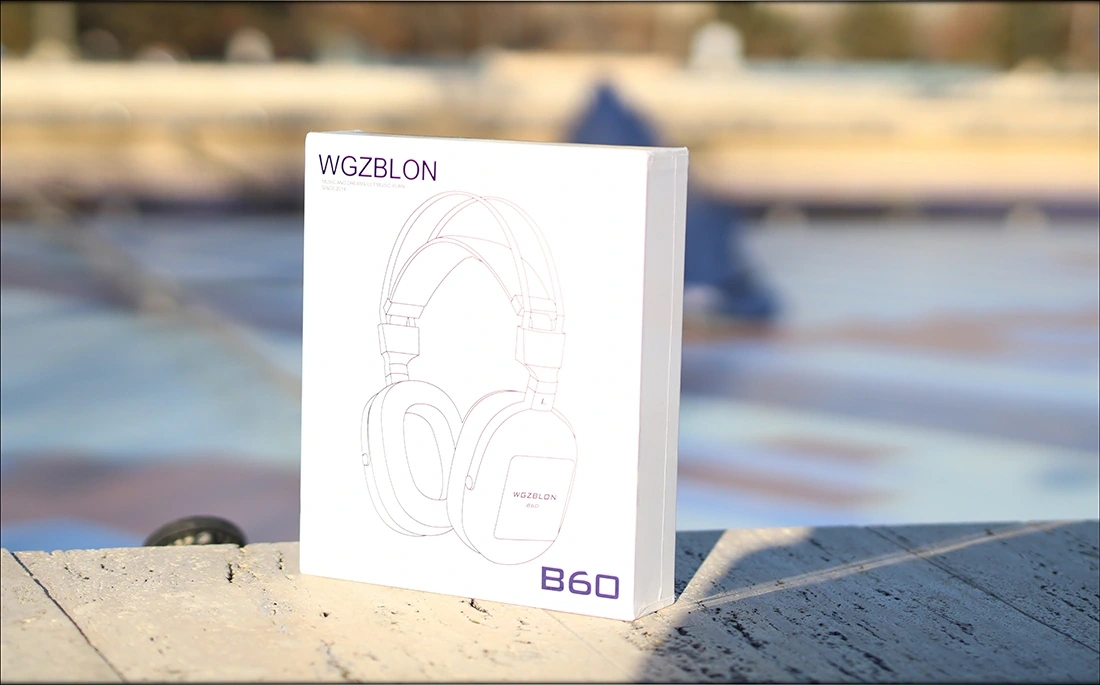 The package of the BLON BL-B60 is actually quite awesome, and this is the kind of headphone you'll want to get for yourself, and to enjoy. It comes in a white cardboard box, and you can find the headphones, and the cable inside, along with the paperwork. The cable in particular looks like a big bonus, and it looks / feels better than the cable most headphones come with, even at higher price points. 
Build Quality/Aesthetics/Fit/Comfort
If you've been reading audiophile-heaven for a while, you probably know that I'm not one to pamper or praise something that's not worthy, so BL-B60 is the kind of headphone that I actually do consider interesting. They are a dynamic headphone with a large 50mm driver, and a user-friendly impedance of 32 OHMS. You can add a somewhat average sensitivity of 100 dB, and the aesthetics to get a pretty well drawn and well-looking headphone.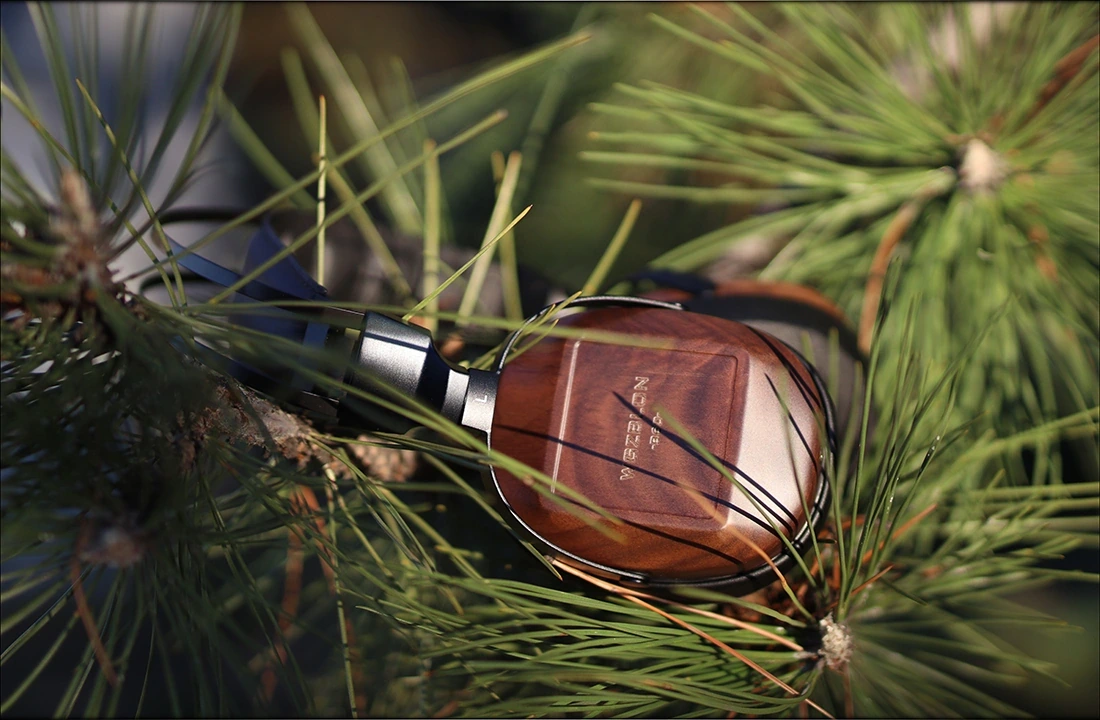 The actual user experience is that the headphones are extremely light, and they feel somewhat poorly made when you first hold them, but that's just due to the extreme lightness of them. They weigh just 264 grams, being among the lightest headphones ever created by mankind. This being said, the headband is actually made of metal and the earpads are made of wood, so you never feel like they are poorly made. The earpads swivel in every direction, so all the folks who had poor fitting with Sivga SV021 will have a good experience with Blon B60. 
I was able to drive B60 from most sources, but not from smartphones. This means that even most dongles will do just fine, so you're able to use your Shanling UA2, FiiO BTR5 2021, iFi hip-dac2, and other portables for driving B60. You can improve the experience a bit by using high-end DAPs like Astell & Kern SP2000T, SE180, Dethonray DTR1+ Prelude, iBasso DX240 or Lotoo PAW6000, but B60 does not scale enough with the source to justify using them with a high-end source, unless you already had one and wanted an affordable headphone to go with it.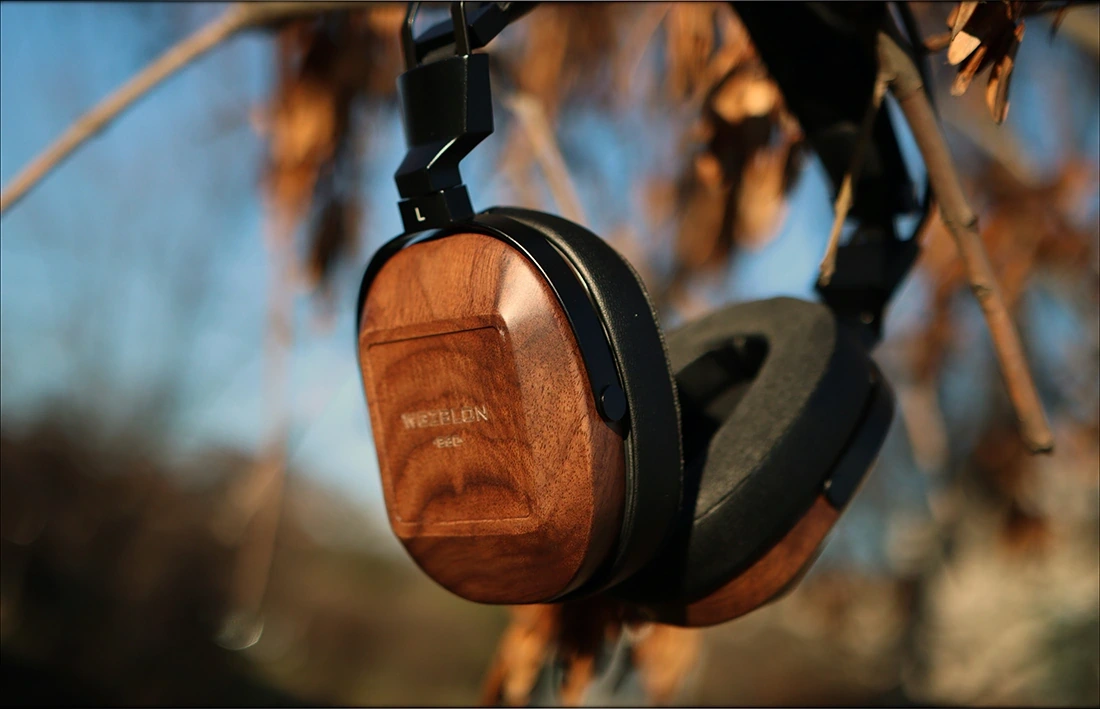 The cable of B60 connects to the headphones using mini jacks, mono 2.5mm, as those seen on Sivga Phoenix. The headband of B60 is thick, and provides excellent support, for what it is an actually lightweight headphone, and the earpads are average in thickness, with a fairly hard construction. They will ease up in time, but at first can be a bit hard on the head. You can move around with B60 on your head, and they will not budge, having a somewhat high clamping force compared to the average of headphones I have tested to date. My ears have about enough space inside the cups of B60, although at times I wish the earpads were larger, and designed for people with larger ears. 
Blon Bl-B60 offers a good amount of passive noise isolation, around 15 to 20dB, so I can hardly hear my typing noise while writing this review and wearing the BL-B60, plus they do not leak quite that much. They do have ventilation though, so you never feel like you're claustrophobic while wearing them, nor feel like they're pushing on your eardrums. The textile covered, twisted cable carries no microphonics noise from below the Y split, but it carries some microphonic noise from above the Y split, if it is rubbing against your clothes. The cable is ended in a 3.5mm jack and is compatible with almost every source out there. There is no hiss when using B60 with any source. B60 leaks very little and you could enjoy fairly loud music without bothering those around you. 
Sound Quality
I have given BL-B60 enough time to do some burning and to settle in, plus I allowed myself to adjust to their sound enough so that those are not first impressions and that I can tell reliably how they sound. I have compared B60 to other headphones using a SPL Meter, and doing volume matched comparisons. I have also powered it mostly from Cyrus One Cast and Astell & Kern SE180 during the sonic impressions part of today's review. Blon B60 sounds best at higher volumes, and gets more balanced, more dynamic, and more punchy at louder volumes, while it gets thicker, bloomy and has less overall sonic body at quiet volumes.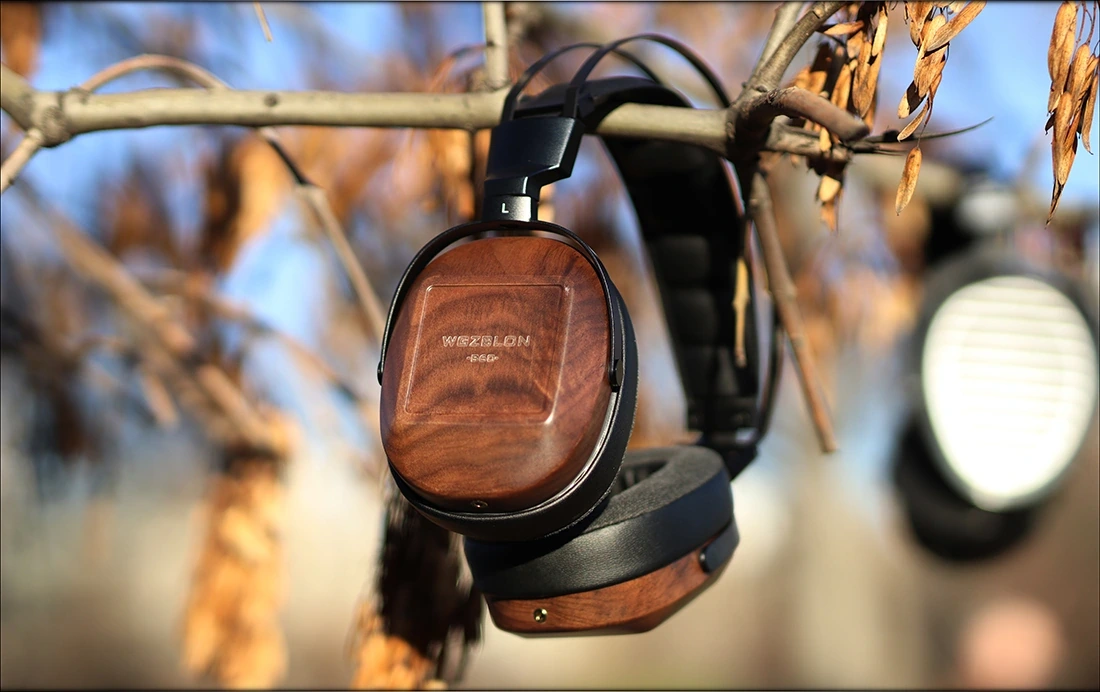 The overall signature of B60 can be described as full, deep and punchy, with a forward midrange, and a direct approach to impact. Blon managed to push a ton of sub-lows in the B60, along with a great amount of air in the upper midrange / treble, all while keeping the sound of B60 as natural as possible, smooth and enjoyable. This results in a well-layered sound, with tons of detail, and good bass speed. All sonic impressions are taken at louder listening levels, which is my preference for any IEM / Headphone, unless stated so in the review. 
The bass of B60 is the central element of their sound, and the main reason to purchase them, and to say that they have a good bass would be an understatement, given how amazing the bass presentation is in relation to their price. B60's bass starts as low as 30 Hz, and they have a ton of sub-bass quantity and impact, along with a good amount of thickness added to the sound, without adding boominess. The overall Bass is crazy detailed, can rattle the headphones on your head, and given their lower weight, they will move a bit, offering you a bonus massage for your head. The bass tends to scoop out in the upper bass and lower midrange, which leads to a somewhat scooped male vocals, but emphasizes the impact and dynamics for EDM music. Certain music sounds better on B60, like EDM, Dubstep, and Pop, also Rock and Metal, but Rap and voice-led music can sound a bit odd.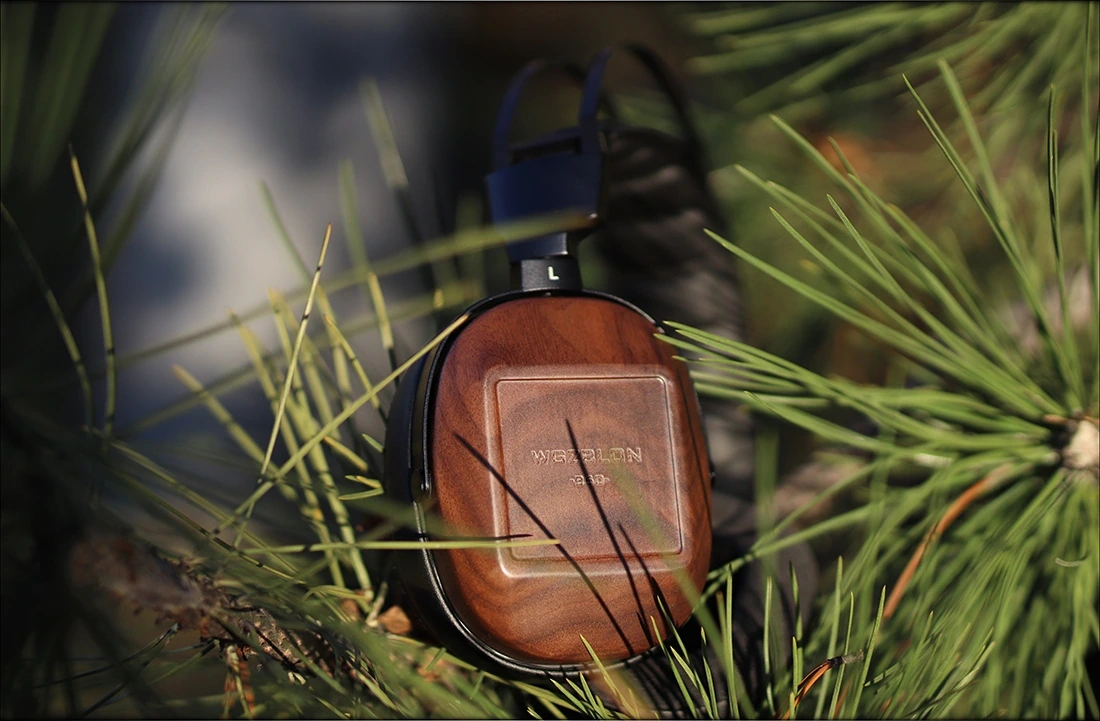 The midrange of B60 is not necessarily recessed, since the trend is that the midrange is higher in amount than the treble, you could say that the general sound of B60 is L-Shaped. B60 has an excellent instrument separation, and excellent layering, but the soundstage is quite intimate and narrow, resulting in all instruments and voices being quite close to the listener. This helps a lot with jazz and room music, but does not work well for vocal led music like rap. EDM sounds great on B60, and they have a somewhat sweet edge, smoothing the rough edges in harsh textures, and presenting music in a very enjoyable fashion. They make rock and metal listener even if it was quite aggressive, but this means that smoother and relaxed music can be extremely smooth and relaxed. B60 seems tuned to listen to J-Rock and J-Pop, for those who find it fatiguing, emphasizing on sub-lows, taking away edge and presenting things smoothly. 
The treble of B60 is present, but smoother in texture and enjoyable with a softer edge and presentation. They have most of the energy in the mid treble, instead of lower treble, so the sound is not hot or fatiguing, rather having some air and sparkle to their sound, without any added harshness. The treble is also presented in an intimate fashion, and their stage is perfect if you want to hear every sound more intimately and have the space to study it. B60 has tons of dynamics and a very punchy sound, and I find them delightful for J-Rock, J-Pop, EDM, Dubstep, and Electronic music in general. Pop works really well too, along with rock and metal. 
Comparisons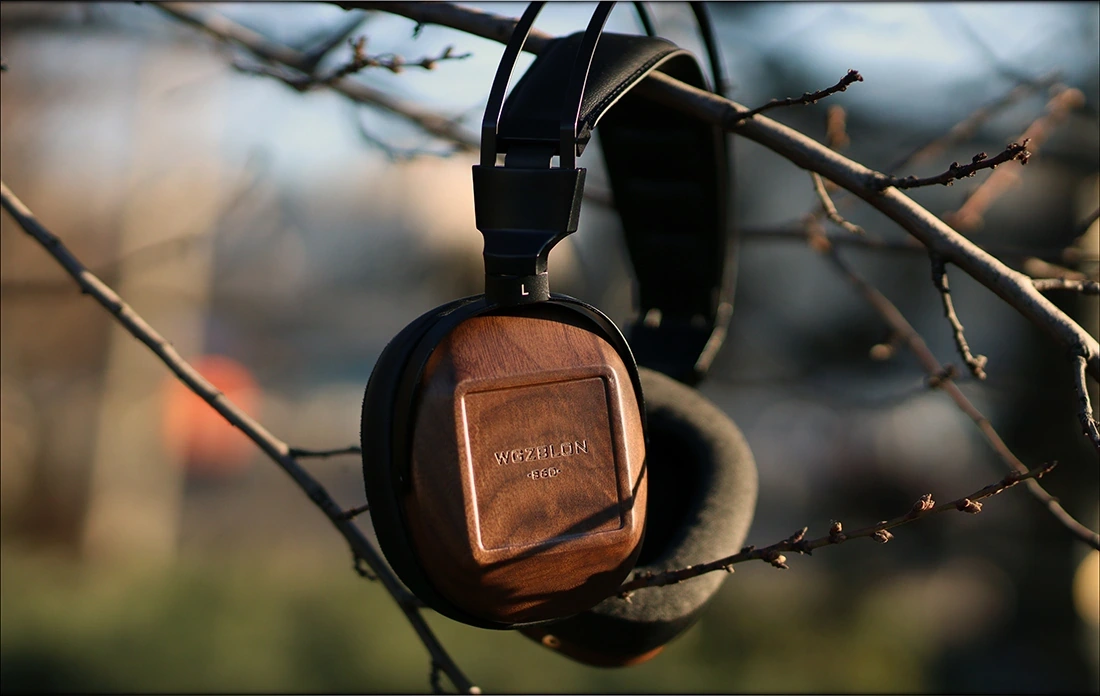 WGZBLON BLON BL-B60 vs AIAIAI TMA-2 Studio (155 USD vs 250 USD) – TMa-2 Studio is more pricey, and has thicker, softer earpads, but which are actually a touch smaller than those found on B60. TMA-2 Studio has less clamping force, where B60 sits tighter and leaks less noise. The overall drive factor is similar, but TMA-2 Studio scales more with a better source. Overall, the sound is deeper, with more sub-bass extension on TMA-2 Studio, while it has more midrange warmth on B60. Despite the difference in price, B60 manages to have a slightly better layering and instrument separation, but TMA-2 Studio has a much wider and deeper soundstage. TMA-2 Studio has more treble extension and better overall detail, but that is to be expected from the price difference. Both are similar in dynamics. 
WGZBLON BLON BL-B60 vs Sivga SV021 (155 USD vs 150 USD) – SV021 has pretty much the same price as B60 and they are direct competitors against each other. Linsoul sells both of them, so there's no conflict of interest here about which is better. SV021 has larger earpads that are softer, and my ears have more space, plus the clamping force is lower, and they are more comfortable for me, but they do not swivel laterally, and for some users this can lead to B60 being more comfortable. The main difference between them sonically is that SV021 has a warmer overall sound, whereas B60 has more sub-bass emphasis and focus, but less midbass focus. The soundstage is wider on SV021, while instrument separation and layering is slightly better on B60. They are fairly close though, and sonically they are similar enough that regardless which you'll get, you should be fairly satisfied. I would pick based on aesthetics and comfort rather than sonics here, since they are so close. 
WGZBLON BLON BL-B60 vs Master & Dynamic MH40 Wireless (155 USD vs 250 USD) – This is the kind of comparison that may feel unfair, as MH40 Wireless is quite expensive in comparison to B60, but you have to keep in mind that they also have Bluetooth, which B60 does not. The overall comfort is similar, with B60 actually being larger, but MH40 Wireless is heavier, feels slightly better built, but also creates a hotspot that B60 doesn't. The overall sonic presentation is warmer on B60 with far more sub bass, better impact and more punchiness, where MH40 Wireless sounds brighter, has a slightly wider sound but B60 has more instrument separation. The level of detail is similar and comparable between the two, although the sound of MH 40 Wireless has more treble information, the wider stage helps quite a bit if you're looking for space in your music.  
Value and Conclusion
Linsoul has provided good entry-level and high-end options to music lovers from all over the world for years now, and BL-B60 is another one of those high-quality products with good price / performance ratio that Linsoul decided to deliver. The overall price / performance ratio is excellent, and we have real wooden cups on B60, along with a nice default cable, good build quality, lightweight construction, and great sonics. 
At the end of the day, if you're looking for a high quality headphone with excellent build quality, and a strong sub-bass led sound, with good instrument separation and details, I fully recommend Blon BL-B60, and I recommend purchasing it from Linsoul, especially if you want to get the best overall deal you can on them, quick shipping time and good customer support. 
Product Link
You can grab one from www.amazon.com here: https://amzn.to/32Bn9mR
If you're in the UK, you can grab one from www.amazon.co.uk here: https://amzn.to/3giEKDr
And if you're from Europe, you can grab one from www.amazon.de here: https://amzn.to/3G0hUdT
---
---
--- Please remember to stay safe, and always have fun while listening to music!---
 - If you have a dime to spare, and donate, to help us with electricity and work expenses, it would make my day much brighter, as it would help me improve things around the website and increase the frequency of my posts - 
---
Full Playlist used for this review
We listened to more songs than those named in this playlist, but those are excellent for identifying a sonic signature.  PRaT, Texturization, Detail, Resolution, Dynamics, Impact, and overall tonality are all revealed by those songs. We recommend trying most of the songs from this playlist, especially if you're searching for new music!
https://www.youtube.com/playlist?list=PL_cjBXGmwSHSdGcwuc_bKbBDGHL4QvYBu
--- Contact Us ---






---
---