GravaStar Sirius Pro / Pro+ TWS IEMS – Gaming Edge Performance
Gravastar Sirius Pro+ is a TWS IEM made for gamers, priced at 150 USD. They have 5 drivers inside, one large 7.2mm dynamic driver, and 4 Knowles Balanced Armatures, to power the Pro+, along with dynamic lights and Ultra Low Latency. Given the price point of the Sirius Pro+, I will be comparing it to NUARL N10 Plus (165 USD), 1More ANC TWS EHD9001TA (200 USD), and Fostex TM-2, which is priced at 300 USD, but can often be found around 200 USD.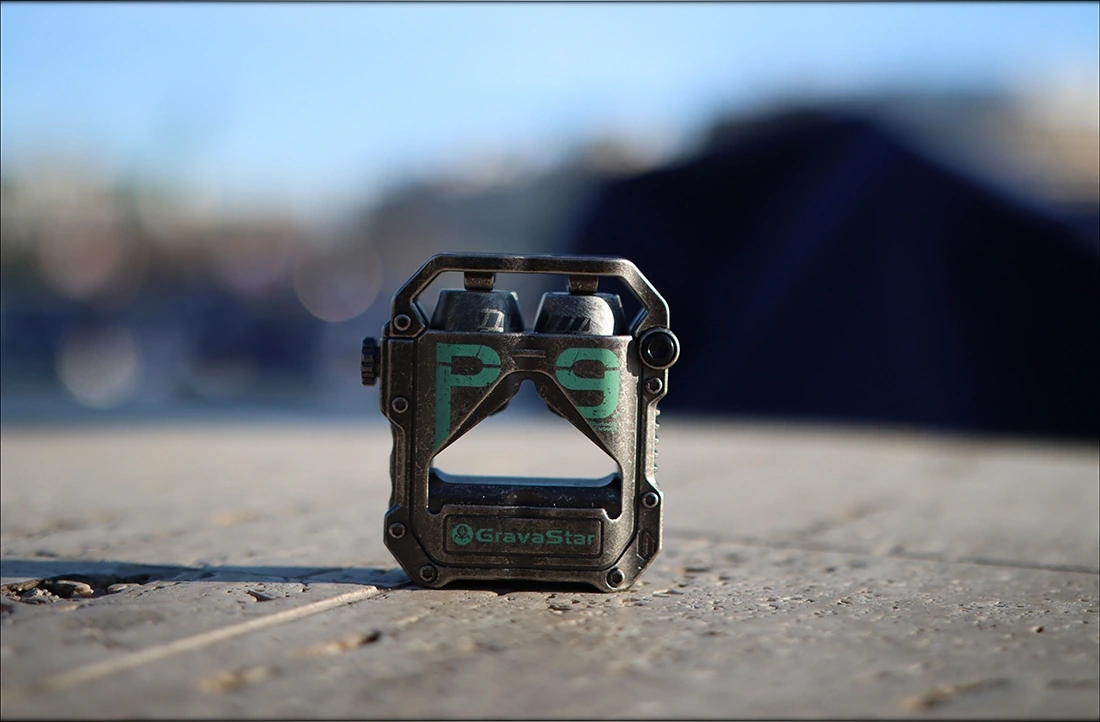 Introduction
Gravastar is a company that deals in making very aesthetic products, all of them modern and oriented towards a young, and mainly gaming centered community. They have speakers, as well as TWS Earbuds, all of them looking like they came out of a game, although those are not designs I can recognize from any of the titles I played before. The company is professional and offers good price / performance balance in general, and although they are a newer company, I trust they will be around for a while to come. 
To give you some backstory, the company was founded in 2019, and is dedicated to creating art, rather than speakers and TWS IEMs only. The company sees their products as collectibles rather than run of the mill products, and they take great pride in their designs. The company aims to create qualitative products that won't break, as a means of sustainability, which I respect, and they are committed to listen to their customers.  
It should be noted that I have absolutely no affiliation with GravaStar, I am not receiving any incentive for this review or to sweeten things out. I'd like to thank GravaStar for providing the sample for this review. Every opinion expressed is mine and I stand by it. The purpose of this review is to help those interested in GravaStar Sirius Pro+ TWS IEMs  find their next music companion. 
Product Link
You can grab one from www.amazon.com here: https://amzn.to/3AXL4tl
If you're in the UK, you can grab one from www.amazon.co.uk here: https://amzn.to/3HgPuhg
And if you're from Europe, you can grab one from www.amazon.de here: https://amzn.to/32Tl4CU
Packaging
First things first, let's get the packaging out of the way:
The package of Sirius Pro+ is a big part of the experience, and where most TWS IEMs come in your run of the mill cardboard package, Sirius Pro+ comes in a full plastic package that reflects the quality and overall design of the company. 
Build Quality/Aesthetics/Fit/Comfort
Starting with the case, we have tons of extra features, many of which I never knew I needed or wanted but which are really cool to have. The case is fully made of metal, and it is quite hefty. The design is made in such a way that the variant I have looks like it had some usage, being named the War Damaged Gray, and feeling like it has some connection to Cyberbunk as a fashion / style but also to the Cyberpunk 2077 game. 
The case features 4 extra charges for the IEMs, and the IEMs last for about 3-4 hours on a single charge, and for those who are adults now, you can even crack open a cold one with the TWS case, which has a bottle opener slot. It also has 6 RGB lights below the Sirius Pro+ IEMs, and there are 6 RGB lights that can be customized, and which will help you gain more FPS, as we know RGB lights do. The RGB lights are for aesthetic purposes, and they can be used by long pressing the button next to the type-c case, long press to cycle through the colors they offer. 
The IEMs are IPX5 waterproof rated, and they come with three sizes of silicone tips for comfortable wear. The case has a top part that is secured and which holds the IEMs in place so they don't fall off the case, so you can enjoy this case design worry-free. I think that for most practical reasons, a TWS IEM will fall on the ground a few times during its usable lifetime, and Sirius Pro+ is awesome at not getting any noticeable scratches, given their texture and design. 
The main control is touch based, but somehow Sirius Pro+ is much better at handling my mistouches than any of the previous TWS IEMs with touch-based shells that I tried. You need to tap the right ear to play / pause, double tap for the next song, and three taps on any side for switching through gaming / movie / music modes. The volume adjustments are based on a long press, then lift finger, for one tap adjustments, so large volume adjustments done quickly are not possible. This being said, they do not have a separate sound from the smartphone, so you can just use the volume buttons on your phone instead. The Bluetooth protocols Sirius Pro+ features are AAC and SBC. Four taps on the right side will bring up google search assistant. 
The wearing comfort of Sirius Pro+ is superb at a superlative level, they are really light, yet have a really good seal and fit. They are rounded and incredibly light, making wearing them an absolute pleasure, and since I have a gaming phone, I can say that I totally see myself using the pair in public.  The passive noise isolation is between 10 and 15 dB of passive noise isolation. They do not leak very much, and they can achieve pretty high maximum volume levels, satisfying compared to most TWS IEMs that have a pretty limited maximum volume. At the absolute maximum volume my smartphone has, they tend to be overdriven, but just one tap below that and they are set for perfection. 
One trick I discovered through experimenting with them is that you can cycle between gaming mode and music mode by 3 taps on the right ear, but you can cycle through movie mode and music mode on the left ear. Both ears cycle through music mode, but right is gaming and left is movie mode. The Environmental Noise cancellation they offer is for calls, and it helps lower the noise the other side hears when using Sirius Pro+ for calls. It works great, and they are ok for taking calls. The comfort adds to the call experience with them. There is zero noise leakage while using Sirius Pro+, regardless of the volume you're listening at. 
Sound Quality
The sound of Sirius Pro+ is not a one sided thing, since they have three modes, and they all change the sound considerably. In all modes the sound is best one tap away from the maximum volume, and in all modes the sound has a base signature, that is slightly dark, lush, musical, full and deep, but the modes have a somewhat high effect on how this signature is played. A deep and cool male voice tells you when you have any of the modes engaged. All modes have very low latency, and you can totally watch movies with Sirius Pro+ or game with them, the company delivering on their promise of low latency and gaming-friendly TWS IEMS. The sound goes from fairly dark, relaxed and lush to V-Shaped and pretty lively. I tend to play games on the go often, especially Visual Novels, so I'm a huge fan of high quality soundtracks and hearing them the best I can. We all know that on-the-go, you don't want wires if you're already looking at your phone. The bass of Sirius Pro+ is always tumpy rather than boomy or having a deep rumble. It is enjoyable to listen to, and feels like the sound of speakers with closed designs does. 
Let's start with the Gaming Mode, which is the baseline usage for Sirius Pro+. In gaming mode, the soundstage receives a really big expansion through what the company calls a 5.1 processing. This is some kind of DXP or digital sound processing, but it is quite effective, and Sirius Pro+ sounds really wide, holographic even, with excellent spatial and stereo precision, great overall detail, and good overall depth. The sound has excellent bass, reaching as low as about 35Hz, while the upper bass is uplifted, creating a slightly thick and lush sound. Gaming mode works well for EDM, Dubstep and Electronic music, providing a really holographic experience. The midrange is slightly unnatural for rock and voice-led music, but they get a stage that's almost as good as a Sennheiser HD820 from a TWS IEM, so as long as you're looking for impressive they are going to deliver. The sound is smooth and most relaxed in gaming mode. 
In Music Mode, the soundstage is actually more natural, and the detail becomes better, while everything is presented through what I think is the natural response of the drivers. The sound has a deeper bass, more depth, and is really good if you're looking for a V-Shaped IEM, with a full, deep and thick bass. The treble is more prominent, has more sparkle and more air in this mode, with the treble extension going as high as a peak in about 12 kHz after which it rolls off. The stage is separated in a really nice way, and the sound has excellent overall impact. Dynamics are best in music mode, along with the detail and actual resolution. Game mode is more fun to use for games, and especially if you're playing a visual novel, it helps with the immersion. 
Let's proceed with Movie Mode, which seems to combine the advantages of both music mode and gaming mode. It takes on the wider soundstage of Gaming mode, creating a really holographic experience, but takes on the bass of Music Mode, adds even more depth, and creates an earth-shaking experience for the listener. All in all, Movie Mode is the most V-Shaped and most explosive, but also has the most unnatural midrange, and I see it better used for actual movies, EDM, Electronic, but not for Rap or music that has voices, as you notice the digital processing applying an odd texture to voices. 
All in all, GravaStar provides a dark and lush TWS IEM that can expand its bass and stage, can become more nuanced and balanced, or can go crazy. It is worth a shot if you like wide stages, don't mind some coloration in the mids, and if you're looking for a TWS IEM with low latency. 
Comparisons 
GravaStar Sirius Pro+ vs 1More ANC TWS EHD9001TA (150 USD vs 200 USD) – For the first comparison, we need to mention that ANC TWS from 1More has actual Active Noise canceling, a tech that helps cancel the noise from outside, and which can let it pass through as well if needed. The design winner is Sirius Pro+, which is more of a looker, and which is also more comfortable to wear for longer periods of time having a smoother, more rounded design, but proprietary tips too. The sound is deeper, darker, more lush on Sirius Pro+, but can also have a wider soundstage, more instrument separation, better instrument placement and a much more holographic presentation. ANC TWS is more detailed, can go louder without overdrive, and is generally better suited for audio, but the sound does not have the wow factor that Sirius Pro+ has. The bass has a more tumpy presentation on Sirius Pro+, while it is more traditional on ANC TWS. 
GravaStar Sirius Pro+ vs NUARL N10Plus (150 USD vs 165 USD) – N10 Plus is similar in comfort to Sirius, but the overall sound is actually quite different. The sound of Sirius Pro is more thumpy, also wider and more holographic. N10Plus is warmer, more natural, and has more detail. The overall clarity is similar between them, but Sirius Pro is quite smooth where N10Plus has a more natural texture presentation. The design winner for edgy gamers is Sirius Pro+, while N10 Plus works better for someone looking for an elegant and natural and professional looking TWS. 
GravaStar Sirius Pro+ vs Fostex TM-2 (150 USD vs 200 USD) – We have two very different products here, as Fostex made an IEM with detachable ear hooks, similar to FiiO UTWS3 and you basically get both a pair of bluetooth adapters, and a pair of IEMs with MMCX connectors. The bluetooth adapters do not charge from the case, and they have a battery that is large inside, but the case has none, and only it can be used for charging. I prefer the type-c port on Sirius Pro+ for convenience. The sound is more detailed from Fostex, and they have a brighter sound with less bass. By comparison Sirious Pro+ sounds considerably deeper, more thumpy, more punchy, darker, more lush, thicker, wider and with a more holographic presentation. 
Value and Conclusion
At their current price of 150 USD, Sirius Pro+ can be seen as an artisanal product, and has good value for something with an interesting design and which takes a different path than the beaten one, with a fairly good price / performance ratio. 
At the end of today's written review, if you're looking for a TWS IEM with a metallic case, fairly good battery life, excellent comfort, a wide soundstage, thumpy, impactful bass, and a detailed sound, which is full and smooth in textures, GravaStar Sirius Pro+ is an excellent choice, and my inner gamer recommends it entirely.  
Product Link
You can grab one from www.amazon.com here: https://amzn.to/3AXL4tl
If you're in the UK, you can grab one from www.amazon.co.uk here: https://amzn.to/3HgPuhg
And if you're from Europe, you can grab one from www.amazon.de here: https://amzn.to/32Tl4CU
---
--- Please remember to stay safe, and always have fun while listening to music!---
 - If you have a dime to spare, please donate, and help us! It would make the day brighter for me and my wife- 
---
Full Playlist used for this review
We listened to more songs than those named in this playlist, but those are excellent for identifying a sonic signature.  I recommend trying most of the songs from this playlist, especially if you're searching for new music! The playlists are different for Spotify, Tidal and Youtube, and based on the songs I enjoy and are available on each!
https://www.youtube.com/playlist?list=PL_cjBXGmwSHSdGcwuc_bKbBDGHL4QvYBu
https://open.spotify.com/playlist/5J3oloz8Riy9LxEGenOjQ0?si=979ba4f082414be7
https://tidal.com/browse/playlist/330fd544-8e5b-4839-bd35-676b2edbb3d5
--- Contact Us ---





---