Sivga Robin SV021 Headphones – Bassheads United Winner
We got the Peacock, the flagship, now it is time for the 150 USD, most affordable option from Sivga, namely the Robin SV021, a closed back headphone with beautiful aesthetics, dynamic drivers, and wood housing. The main competitors will be higher-priced headphones, including Meze 99C (300 USD), Soundmagic HP1000 (300 USD), and HIFIMAN HE400SE (200 USD). Despite me doing comparisons only with more expensive headphones, we will see that SV021 is able to fight well, in today's full written review about the making of a high-end headphone for a decent price.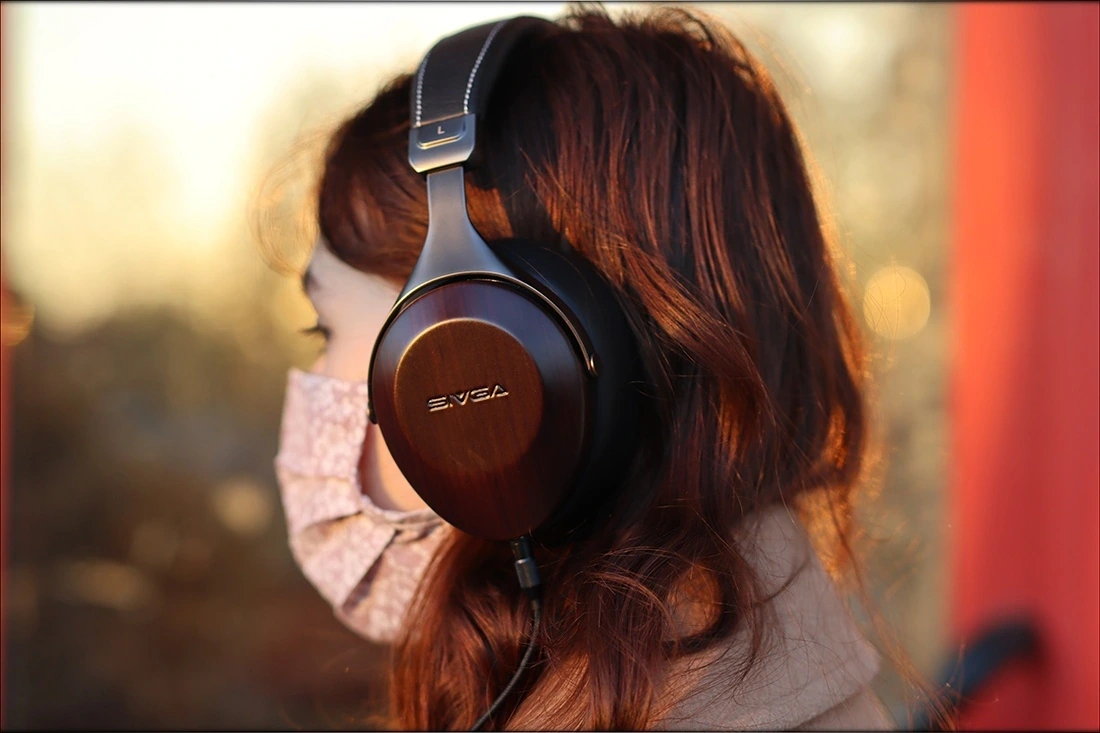 Introduction
While you may have had time to get acquainted with Sivga from my previous reviews, I never mentioned how much effort those guys put into making sure their customers are happy. Sivga and Sendy Audio (same company, but different sub brandings) are always present in discussion forums, they search for what people think about their products and always strive to improve and offer the best products they physically can. Compared to local shops or even continental shops, they offer much more care for each customer, and should have a special award given to them for the effort. Their products are usually solid, and I'm yet to hear about anyone having had a problem with a Sendy Audio or Sivga headphone. 
It should be noted that I have absolutely no affiliation with Sivga, I am not receiving any incentive for this review or to sweeten things out. I'd like to thank Sivga for providing the sample for this review. Every opinion expressed is mine and I stand by it. The purpose of this review is to help those interested in the Sivga Robin SV021 find their next music companion. Please note that I will use the names Sivga Robin and Sivga SV021 interchangeably throughout the review, as naming the headphones Robin makes my job so much easier. 
Product Link
You can grab one from www.amazon.com here: https://amzn.to/2ZhjTLA
If you're in the UK, you can grab one from www.amazon.co.uk here: https://amzn.to/3CN6zfU
And if you're from Europe, you can grab one from www.amazon.de here: https://amzn.to/3l4J3oA
Packaging
First things first, let's get the packaging out of the way: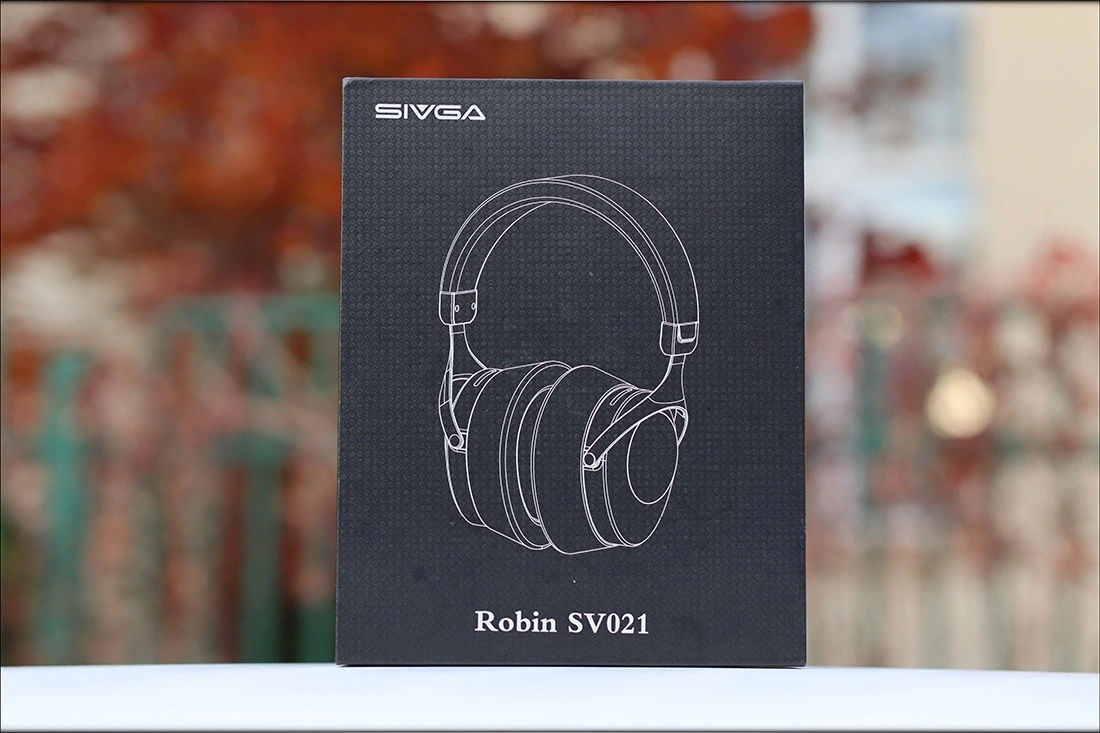 I first found a good amount of care in their products when I unboxed and reviewed the Sivga Audio PII, a headphone that's priced as most midrange ones, but comes packaged with all the best extras you could hope for, and I mean all those extras, including a balanced cables, adapters to single ended, and a truly impressive carrying case. Sivga Robin comes packaged the same way, with a nice cable, but this time it ends in 3.5mm single ended only, and they do come with a carrying pouch. Given the much lower price compared to P-II or Peacock, I can say that at 150 USD, most people will be fully satisfied with the package of the Robin. 
Build Quality/Aesthetics/Fit/Comfort
The build quality of Sivga Robin has no real excuse and reason to be this good, and this is one of the first reasons I really enjoy them. They are made with actual wood, metal in the cup supports, with thick, comfortable earpads, and they have a thick padding for the headband as well. They are comfortable on my head, to the point where they're instantly in my top 3 midrange headphones simply because I like having them placed on my head.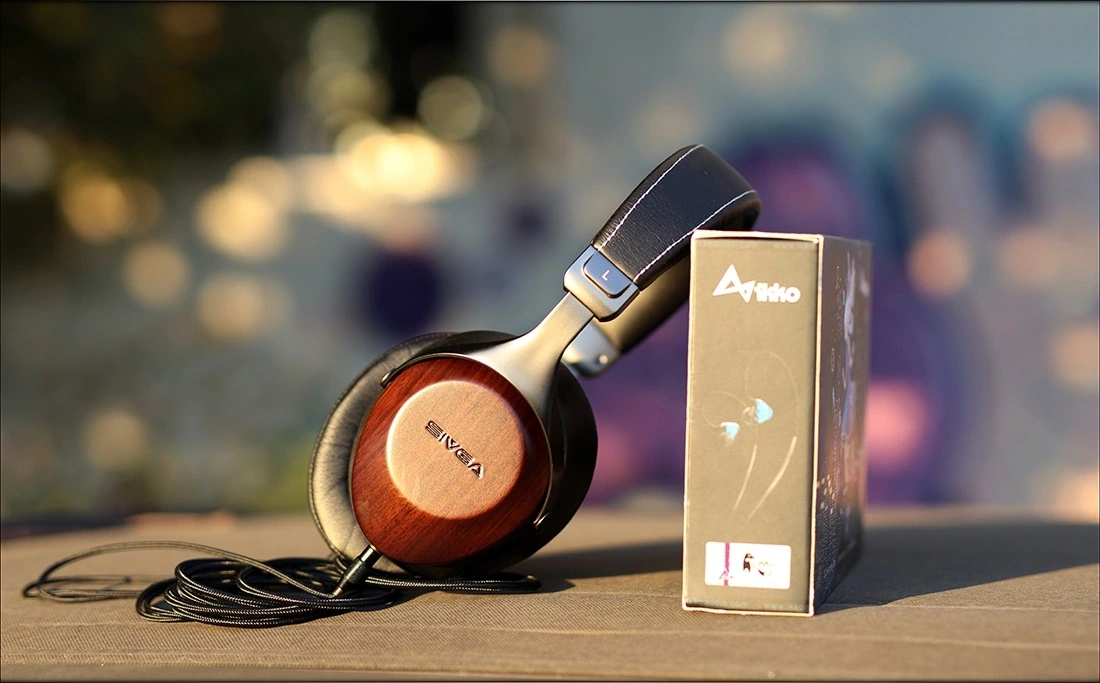 Both spiritually and in practice I will follow the other reviewers in comparing the Robin to Meze 99C, because Robin just feels like it was designed as a Meze 99C killer, having similar design and concept, but for almost half of the price. The earcups have a 2.5mm connector for the detachable cables, which is not that usual, but it is the same as their Sivga P-ii has. The cable is fairly flexible, has a textile jacket, and has a spring based stress relief at the jack level. There is an L and R marking on both the cable and the headphones, so you know what goes where, and since the cable has mono connectors. The weight of 275 grams is one of the lightest I've seen in a headphone regardless of the price point. 
In terms of driving factor, Sivga Robin is fairly easy to drive, and sounds sweet right out of a smartphone, but giving them some extra power, as well as a higher quality source will result in a better listening experience, as they are fairly resolute. The overall drive factor makes them easy to drive from a FiiO M11 PRO, iBasso DX160, but also high-end DAPs like iBasso DX240, Astel & Kern SE180, Lotoo Paw 6000, and Cyrus One Cast. The earpads are detachable easily, and you can replace them, plus the 50mm driver with 32 OHM Impedance and 105dB SPL is no problem even for FiiO BTR5 MK2, or  Shanling UA2.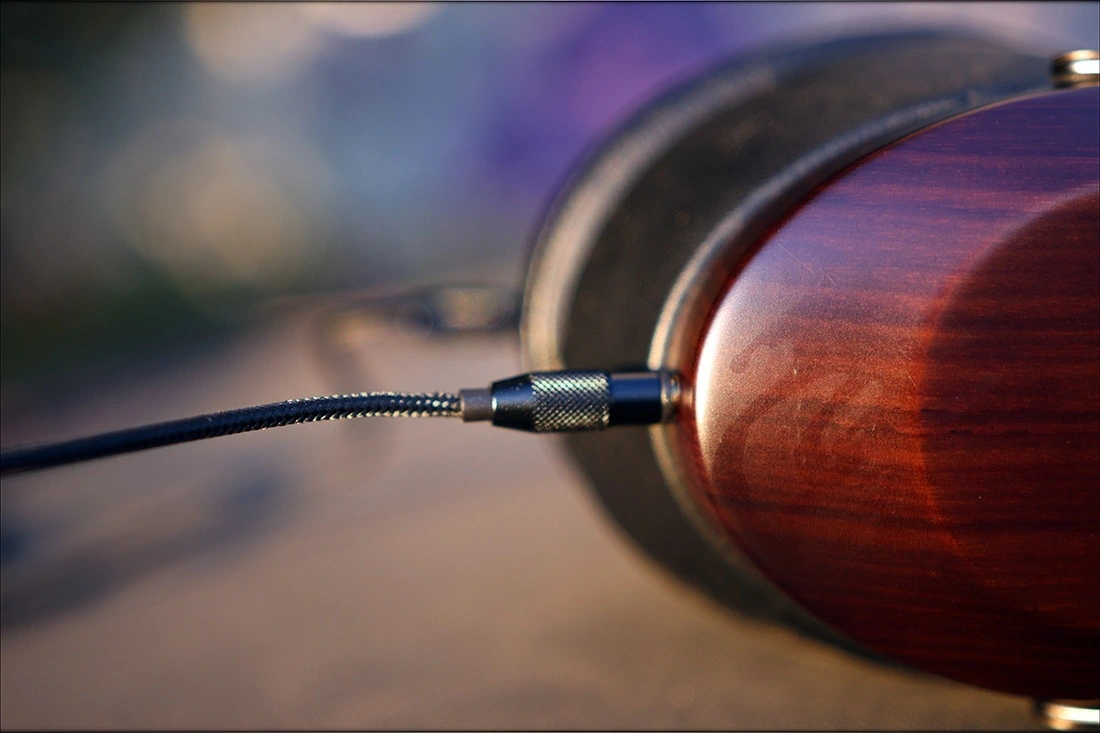 To describe the comfort of Sivga Robin, the earpads are extremely soft, and really deep. They fit a bit tight around the ears, I have around 1 cm to go in every direction. No person I know who tested the Robin had trouble, so I may actually have larger ears than the average person. The cable has zero microphonic noise, and the headband creates no hotspots. Even better, Sivga Robin is rather light, and it isolates very well from outside noise, so even without ANC they provide around 20-25 dB of passive noise isolation in my experience. They leak extremely little, to the point where I'm blasting rap and metal, while my girlfriend works less than a meter away from me and she isn't bothered by my music, almost not hearing it at all. 
Sound Quality
If you think I was too enthusiastic about the Peacock, the Sendy Audio Flagship, you may actually still notice them in the background in many of my video reviews for other products because I'm still using them almost daily. Sivga Robin SV021 is not exactly as enthusiastic with their sound, and this is a full basshead headphone that actually reminds me of Meze and their 99 Classic headphones. Any bass-heavy music is fun and enjoyable, there is good treble extension, with fairly good sparkle as high as 14 kHz, and the voices are recessed, creating a rather wide soundstage. The dynamics are great, and the headphone sounds impactful, detailed and clean.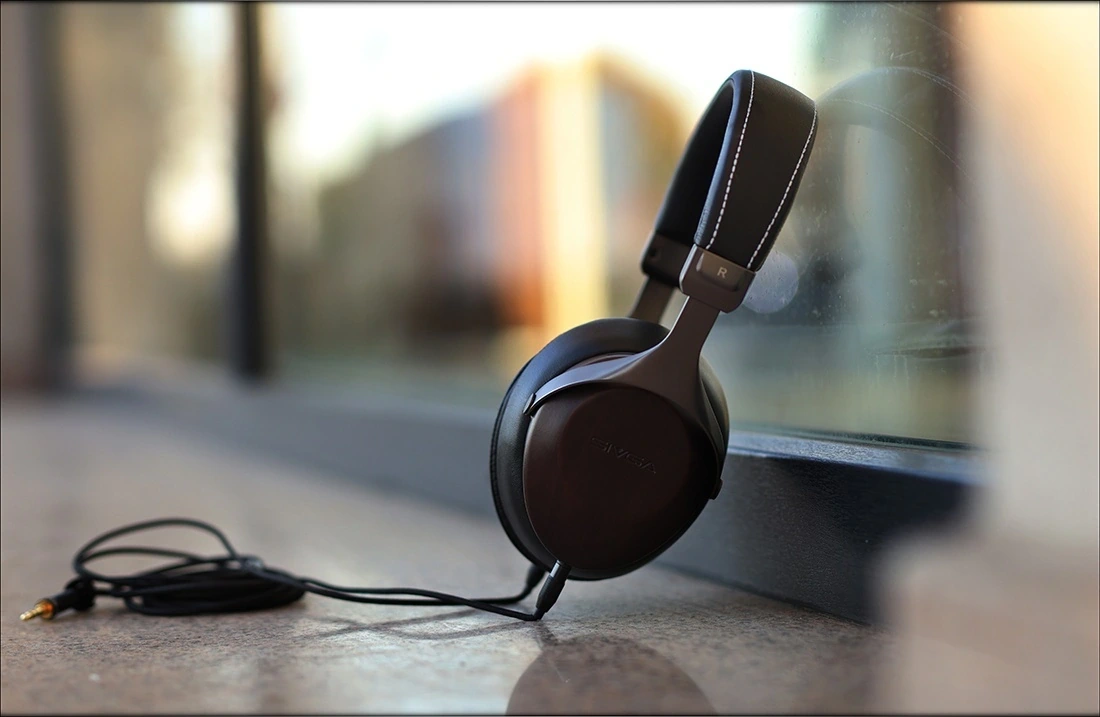 With all of the above being true, the bass quantity relative to the rest of the sound is much higher. There's a good amount of uplift not just in the sub-bass but also in the upper bass, with the mid bass being slightly lower in quantity than the upper bass, which has the highest quantity. This can turn some sounds boomy, and there's a dark cast on every frequency, but I can happily say that there's no veil and Sivga Robin has no over-thickness to their sound. In fact, if you decrease the bass around 100 Hz by a few dB, the sound itself is pretty snappy, and natural in thickness / body. Shockingly enough, Sivga SV021 has a natural speed to that bass, so they never feel lazy, but they have enough note decay for a natural presentation with most instruments. 
The midrange of the Sivga Robin is really clean, detailed and wide, but recessed considerably behind the bass, and behind the treble. This creates a wide space where music can extend but voices can be distant, and I find myself increasing the volume a bit more than I normally would. The midrange character is dark-ish, with a good amount of dynamics, good detail. Music like Hawthorne Heights – Pens Needles actually sounds good, the bass guitar is louder than it normally would, but Sivga Robin manages to catch the emotion in the voice, they catch smooth guitar tunes as well as the energy of the drums. Electronic music in particular is satisfying, with Rock, Emo, Pop and Dubstep sounding really nice too. The sound has that dark cast inherited from the upper bass, but if you listen to some Apashe and his Witch song, the sub-bass truly rattles all around the stage, with the voices being very clearly positioned in front of the listener, and the background drums being all over the place, scattered, just as intended. The imaging is particularly good for a 150 USD Headphone. The general texture presentation is smooth, which results in a fatigue-free experience even with aggressive rock or metal, and it pairs well with the deeper bass and the uplifted upper bass, to give the sensation of smooth bass guitars, rather than boominess in most songs.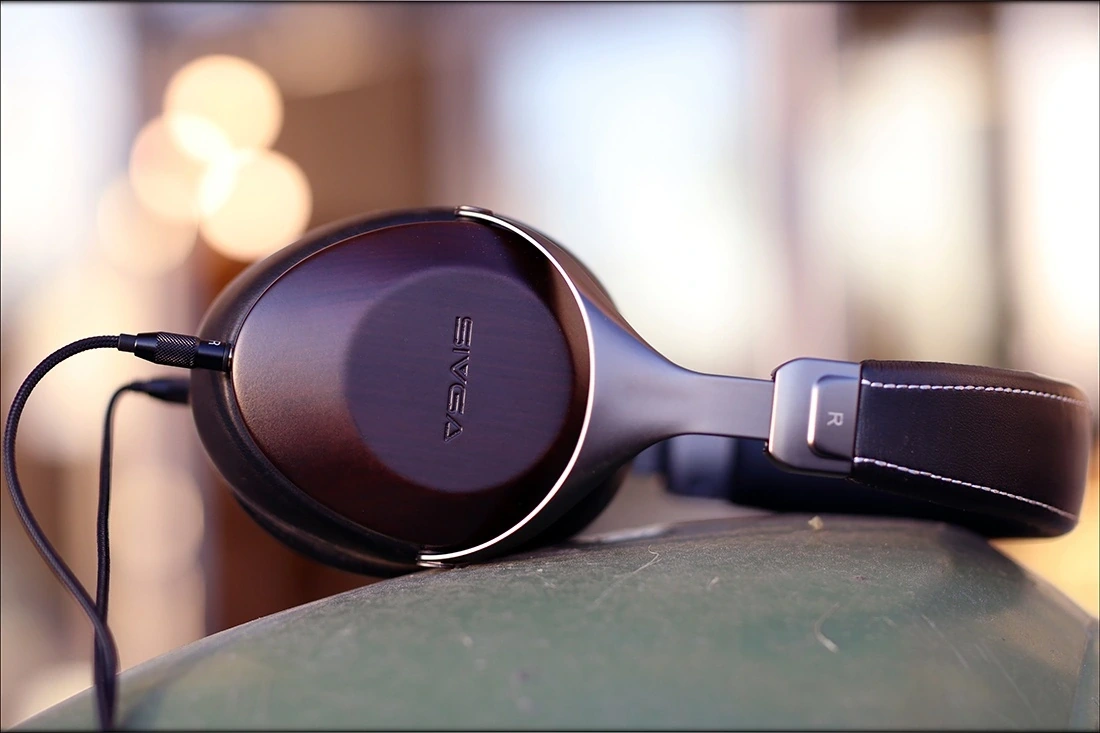 The treble of Sivga SV021 Robin is clean, sparkly, and well extended with no roll-off. Where most headphones with a heavy bass in this price range would normally cut the treble out, Sivga played it save and went for a healthy V-Shaped signature, and the treble adds enough spice to the entire sound for stringed instruments, violins, to have emotion, trumpets to have energy and pianos to be personal. The treble is lower in quantity than the bass, but not by more than 3-4 dB, making the sound V-Shaped. There's exceptionally low distortion with Sivga SV021, and they don't need a lot of EQ to change their signature. I find them enjoyable as they are, so unless some extra upper bass annoys you, you won't need to do anything. That bass simply turns bass guitars louder in all rock, emo and pop songs. For electronic music, it can bring certain synths more forward, and push a slightly dark overtone on instruments, but at this price point, SV021 is really hard to fault. They respond really well to EQ, and you don't have to worry, although since you're most likely to need to reduce some of the bass, most headphones respond well to reducing, and less well to increasing certain elements and frequencies. 
Comparisons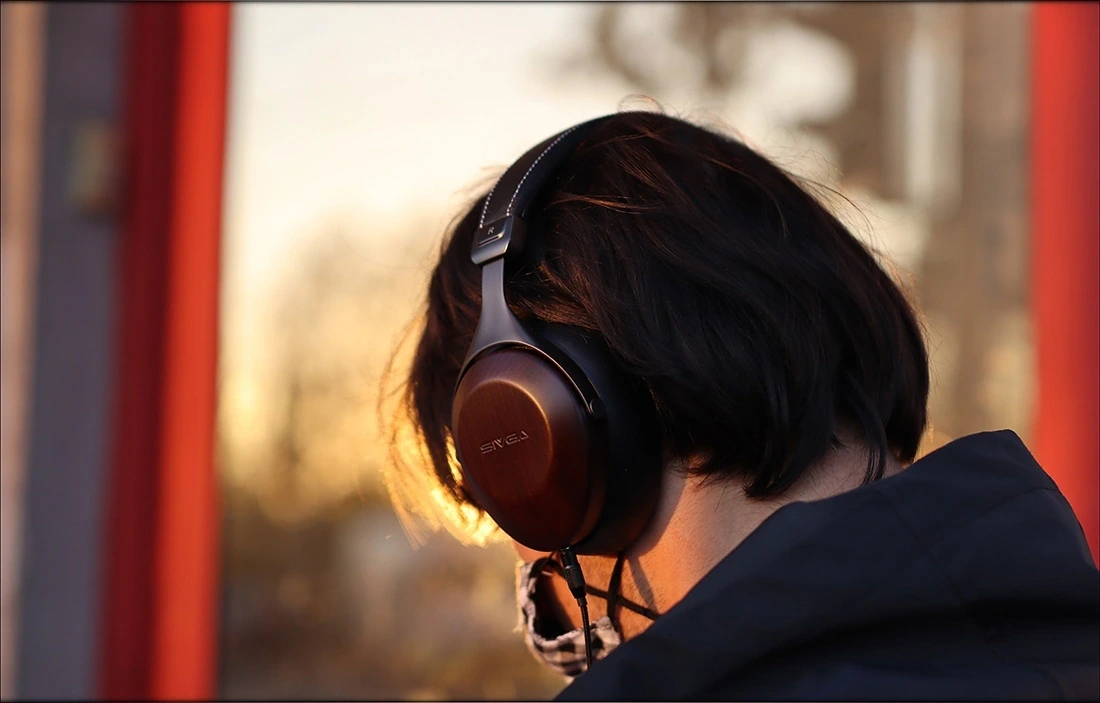 Sivga SV021 Robin Vs vs HIFIMAN HE400SE (150 USD vs 200 USD) – I had to start with HIFIMAN's series of entry-level planars, because they're a hot issue, selling well and I recommend them a lot. Comfort is great on both, but SV021 is closed back, whereas HE400SE is open back and offers no isolation. The HE400SE is far harder to drive. Both are fairly light headphones. In terms of sonics, the HE400SE is lighter, faster, more sweet in the midrange, and has less bass, less bass extension and the bass sounds rolled off compared to the Sivga Robin. By comparison, Sivga Robin sounds much richer, deeper, darker, wider, with better imaging, but also a darker sound with more boominess. If you're a fan of bass guitars, I would give the nudge to Sivga SV021 Robin, while if you prefer a sweeter, lighter sound, the He400SE would make more sense. 
Sivga SV021 Robin Vs vs Meze 99C (150 USD vs 300 USD) – This comparison is really hard to make, because of the price difference, and because 99C is getting old now, so it was unavailable that someone was going to make a better headphone for less, but I never expected someone to beat our Romanian company like this. The overall build is slightly better on the Meze 99C. I prefer the earcups and earpads of SV021 Robin, they are deeper, more solid and my ears have better comfort for longer periods of time. The drive factor is similar, although if you EQ 99C, they will need more power to stay controlled. The sound is much darker on 99C with the treble rolling off quicker, and in its default state the treble is lost around 7 kHz, with a gentle roll off still going forward to 9 and 11 kHz, where it becomes much quieter than the bass and the midrange. With the Sivga SV021 Robin, the treble has a natural expression, but the midrange is pushed back. Meze 99C is thicker, more veiled, darker, has more substance to instruments, less treble. By comparison, SV021 Robin is deeper, wider, with better imaging and instrument separation, better sparkle in the treble, more air, but a more distant midrange, and with a more clear overall presentation. Where 99C isn't necessarily boomy, but rather the treble is rolled off more aggressively, SV021 is natural in the treble balance, but there's an extra amount of upper bass that gives a dark overtone to most music. 
Sivga SV021 Robin Vs vs Soundmagic HP 1000 (150 USD vs 300 USD) – I like the thing Soundmagic has been doing with their headphones, but comparing the two feels slightly unfair to me, as HP1000 is much more expensive, and also goes for a widely different sonic presentation. The comfort is better on SV021, which is lighter, has deeper and softer earcups, and has less of a hotspot at the top of the head. The construction quality is better on HP1000, but it results in a higher weight. Both have slightly proprietary cables. Neither doesn't come with balanced cables from the factory. The sonic signature is bright, brilliant, clean, detailed, wide and neutral. By comparison, SV021 sounds dark, but deeper, with more bass quantity, a deeper bass, a more dynamic sound, and with less focus on treble and a much more recessed midrange. 
Value and Conclusion
Sometimes readers of the midrange-priced products tend to be most vocal about articles, as well as about the products, since that's the part where you have most energy to tweak, play and experiment. The price / performance ratio of SV021 Robin, and their value is extremely good, and as you can see there's nothing at about 150 USD they can compare to, comparing favorably even to much more expensive headphones, and the whole point of the value and conclusion is to tell you whether they're worth your money. Sivga SV021 Robin is fully worth your money and you should consider them for your next purchase if you're looking for a high-quality headphone and want some extra lows.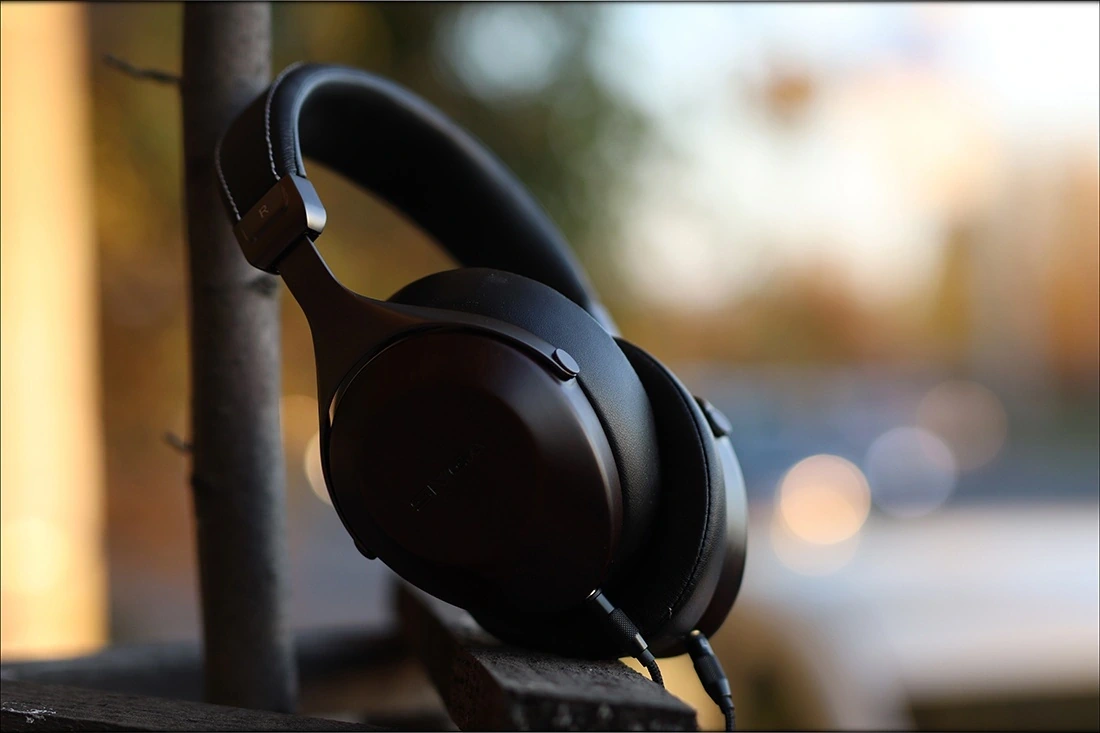 The package is solid, the build quality is solid, and we're becoming spoiled by Sivga and their excellent products lately, wanting to expect the same service, quality and package from products priced similarly, so they're fighting to raise the bar and deliver better products to us music lovers, improve our experience and make our lives better. I will be adding Sivga SV021 Robin to Audiophile-Heaven's Hall Of Fame for their reliable construction, great comfort and sonic performance. 
At the end of today's review, if you like a nice bass guitar, if you like a clean headphone with a wide soundstage, a comfortable headphone that responds fairly well to EQ, and if you like rock, pop, emo, dubstep and commercial music, including rap, Sivga SV021 is one of the best headphones you can get right now at 150 USD. 
Product Link
You can grab one from www.amazon.com here: https://amzn.to/2ZhjTLA
If you're in the UK, you can grab one from www.amazon.co.uk here: https://amzn.to/3CN6zfU
And if you're from Europe, you can grab one from www.amazon.de here: https://amzn.to/3l4J3oA
---
---
--- Please remember to stay safe, and always have fun while listening to music!---
 - If you have a dime to spare, and donate, to help us with electricity and work expenses, it would make my day much brighter, as it would help me improve things around the website and increase the frequency of my posts - 
---
Full Playlist used for this review
We listened to more songs than those named in this playlist, but those are excellent for identifying a sonic signature.  PRaT, Texturization, Detail, Resolution, Dynamics, Impact, and overall tonality are all revealed by those songs. We recommend trying most of the songs from this playlist, especially if you're searching for new music!
https://www.youtube.com/playlist?list=PL_cjBXGmwSHSdGcwuc_bKbBDGHL4QvYBu
--- Contact Us ---






---
---