AIAIAI TMA-2 Studio – More Modular Enlightenment 
I could never get enough of the good old AIAIAI sound, and their TMA-2 Studio is priced at 230 EURos or 250 USD. They are a modular headphone with a balanced-natural sound, and they will be compared to Soundmagic HP1000 (300 USD), HIFIMAN HE400SE (200 USD), and Valco VMK20 (180 USD). 
Introduction
While you may not know you care about modular headphones, I had the experience of needing to replace, repair and straightforward fix more than 5 audio products over the last year, with the most pricey one being the Denon AH-D7200 about which I complained a bit in the full written review. AIAIAI is that one headphone company that said they would be making full modular headphones, and who actually kept their word. Every single one of their headphones is fully modular, and we have the possibility of replacing every component, including the headband, cups, earpads, drivers, cable, everything. This means that they are free from any bounds other than your imagination, but they still offer excellent service and warranty for their products, being one of the most professional companies out there.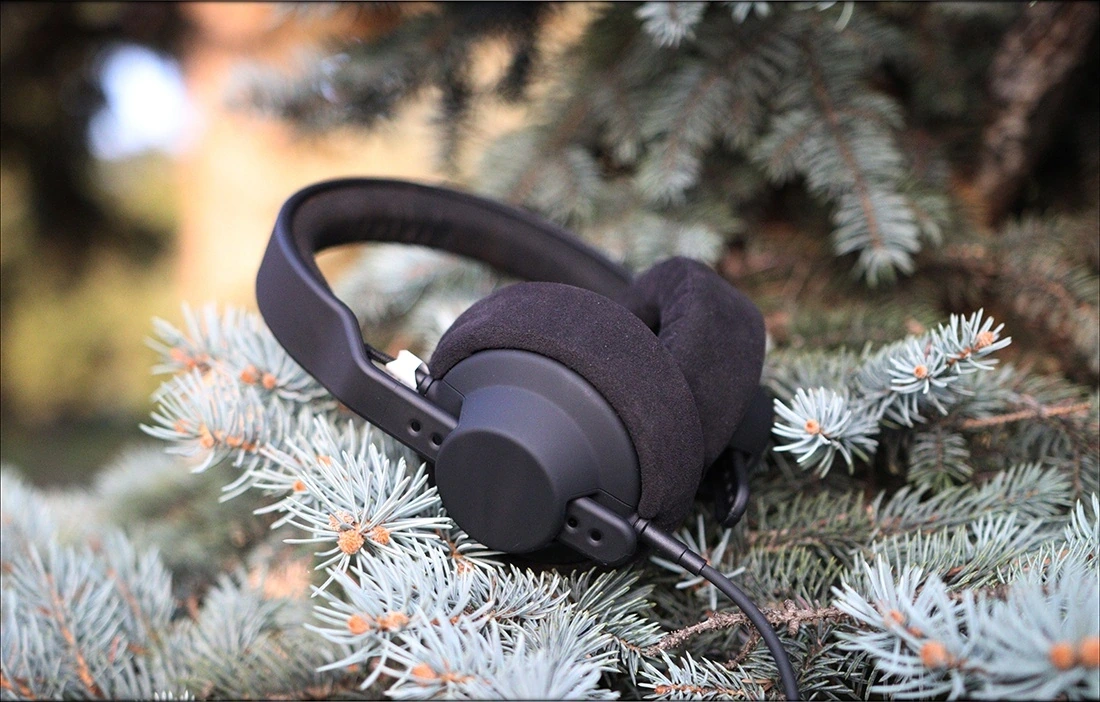 It should be noted that I have absolutely no affiliation with AIAIAI, I am not receiving any incentive for this review or to sweeten things out. I'd like to thank AIAIAI for providing the sample for this review. Every opinion expressed is mine and I stand by it. The purpose of this review is to help those interested in AIAIAI TMA-2 Studio find their next music companion. 
Product Link
You can grab one from www.amazon.com here: https://amzn.to/3nNqTJR
If you're in the UK, you can grab one from www.amazon.co.uk here: https://amzn.to/3oTP48M
And if you're from Europe, you can grab one from www.amazon.de here: https://amzn.to/3r4MBLe
Packaging
First things first, let's get the packaging out of the way: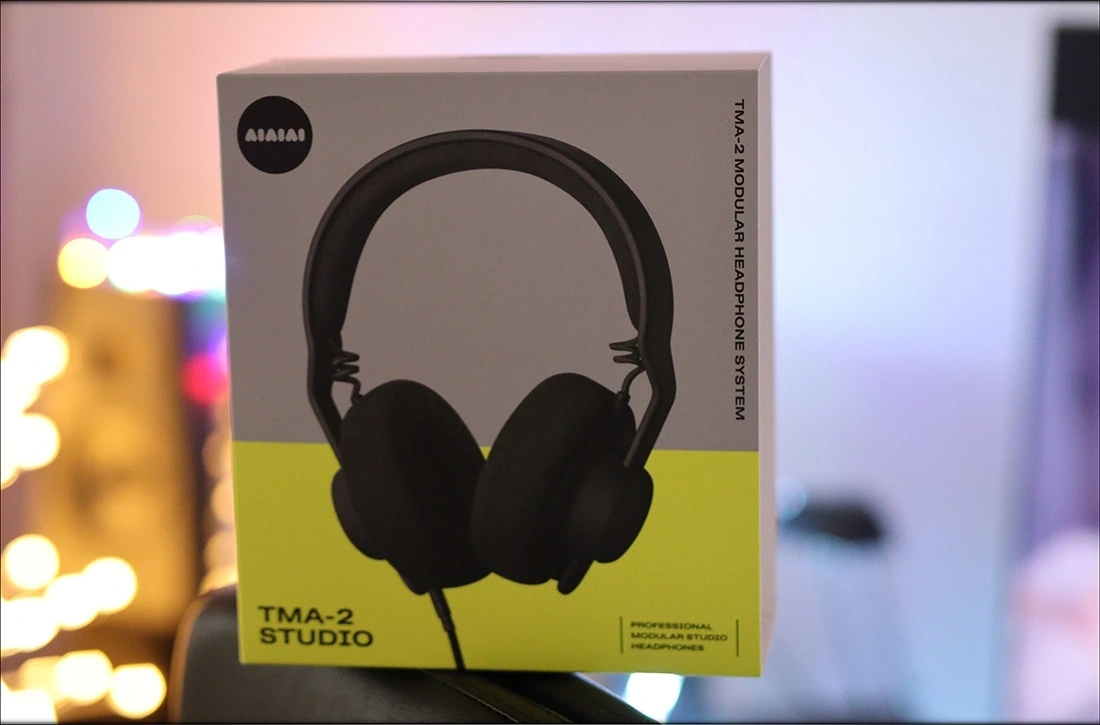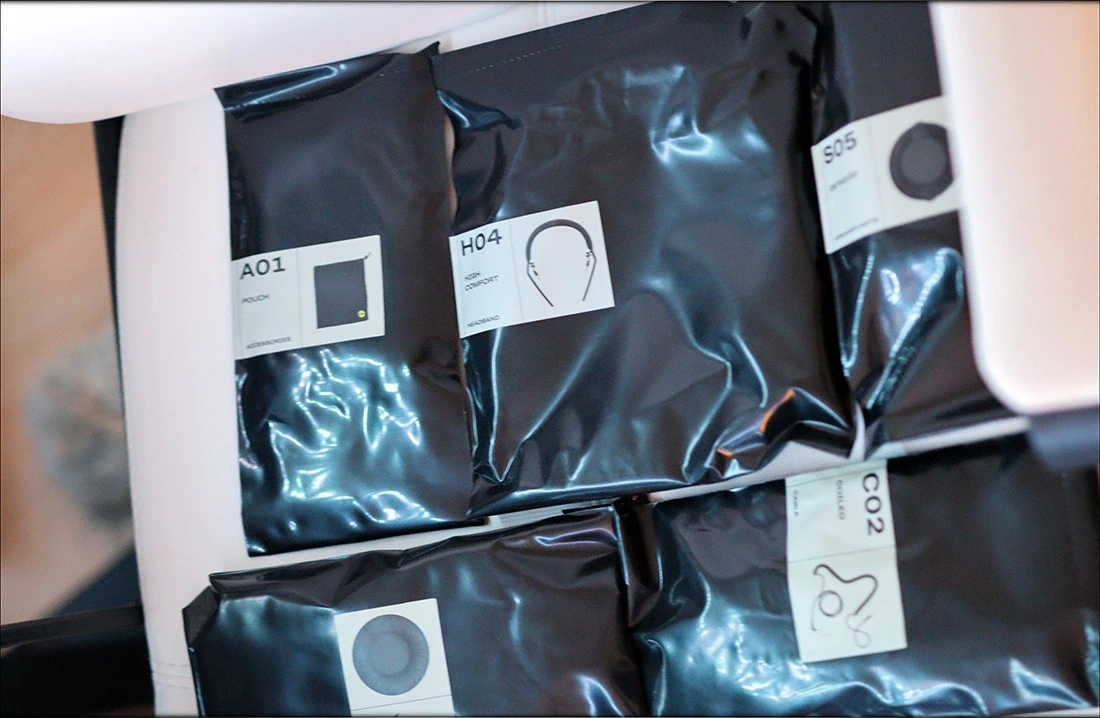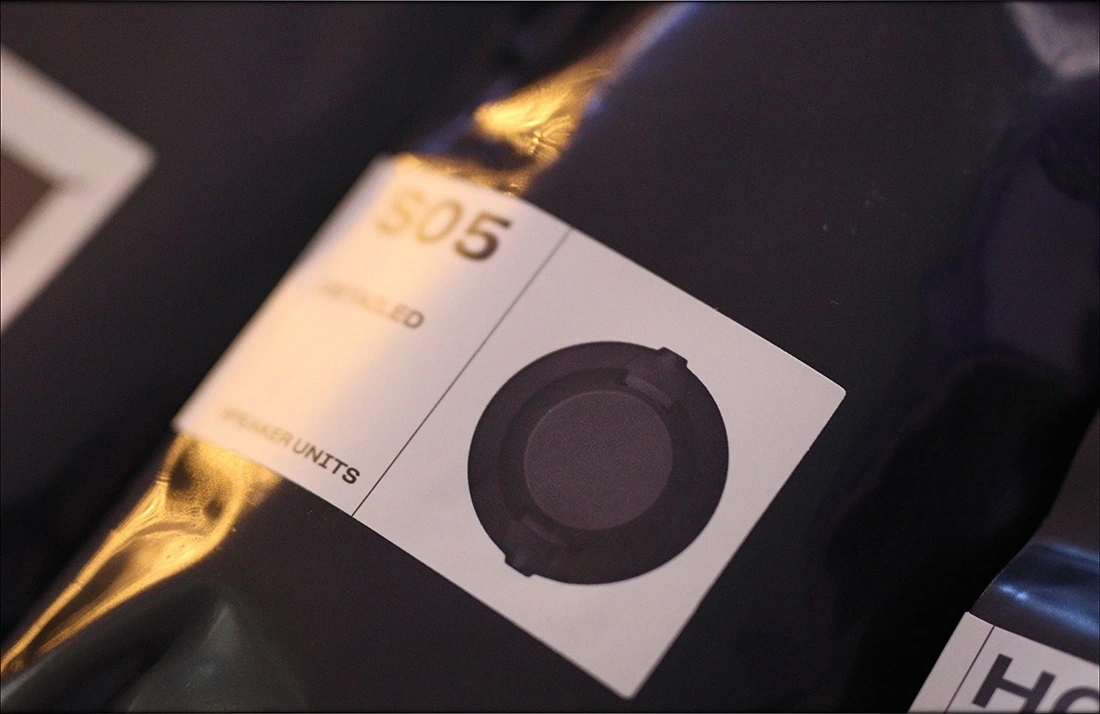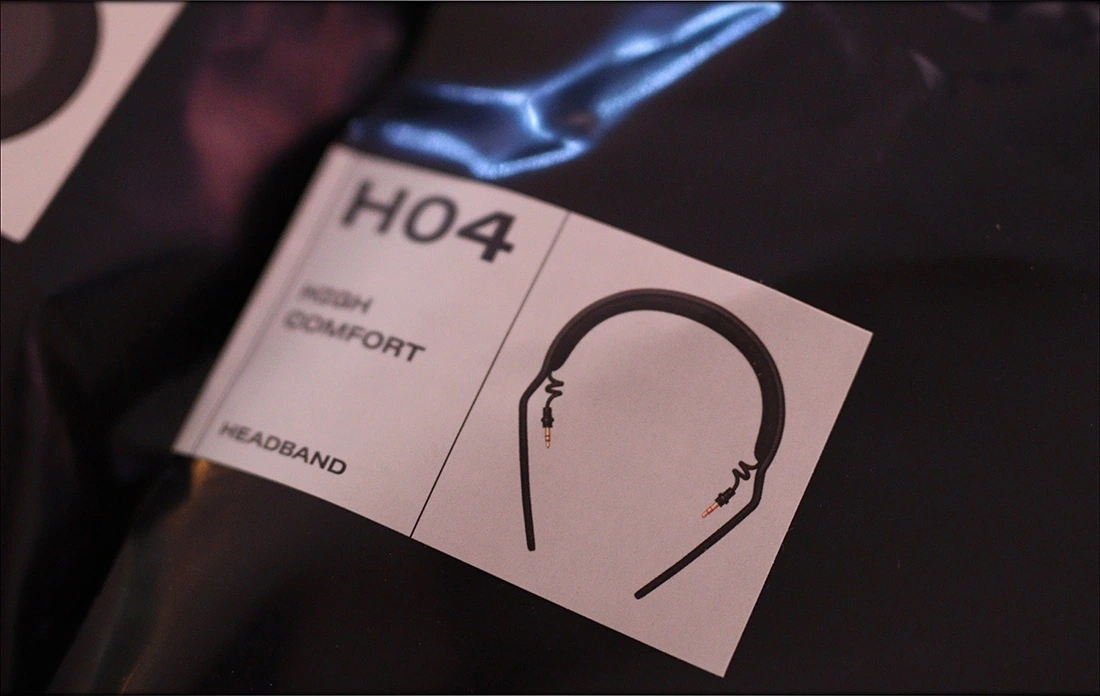 The package is the AIAIAI style, where everything comes in its own bag, packaged nicely, with some silica to keep the electronics dry. 
Build Quality/Aesthetics/Fit/Comfort
We have to start talking about the fact that those are headphones you purchase to assemble yourself, and this is fun. The assembly process is fun, self explanatory, and it allows you to see each component in action, plus you know what to get if any of the components disappoints you in any way. Modularity is simply awesome, because you're never tied to one thing only, which is the reason why many of us still use PC computers instead of laptops.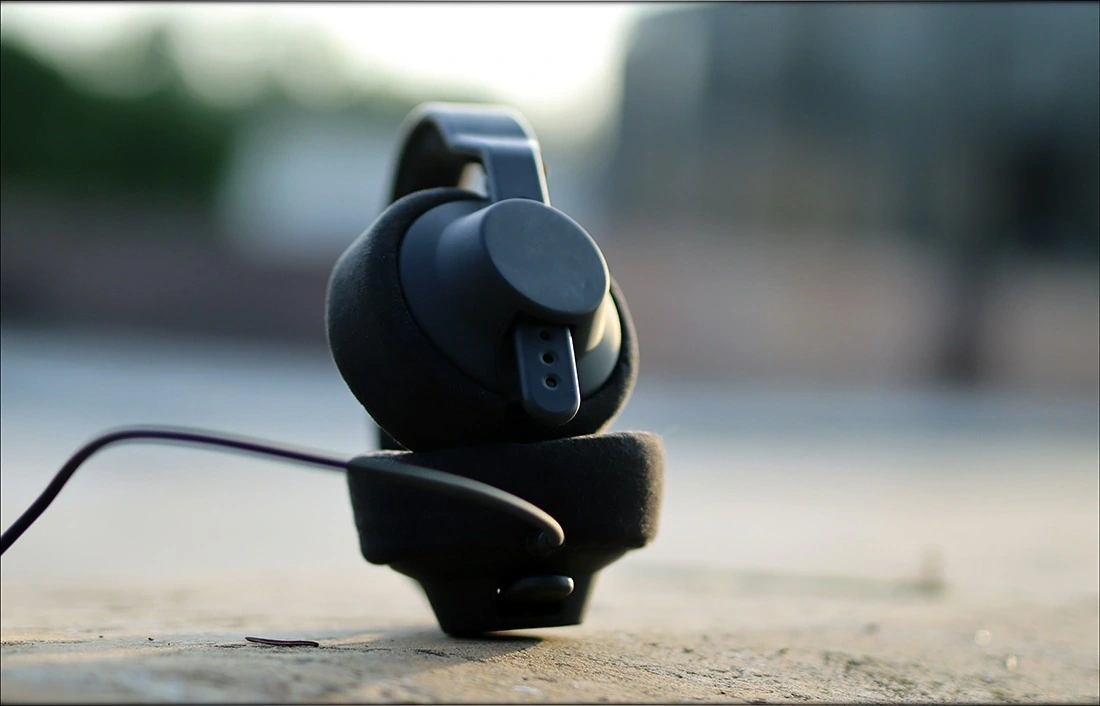 If you ever wanted rugged headphones, then TMA-2 Studio should fit that bill rather well, as they are some of the hardest to destroy headphones out there. The black color does not show scratches or smudges easily, while the whole headphone is made strong, yet flexible. I love the overall adjusting mechanism that does a really loud clack when adjusting the headband, but which stays in place. The cups swived a bit in every direction, and should easily adjust to any head size and shape. 
We have a larger earpad with this model, and the earpads are fully, and easily replaceable, but they fit my ears the limit between over-the-ear and on-ear, as my ears are a bit taller than the earpads. Wearing the TMA-2 Studio for long periods of time does not lead to much fatigue, thanks to the fact that they're really light, have thick and soft earpads, and good padding on the headband. There is no central point in the headband that would create pain, and  the velour pads do not heat up with usage like pleather does. 
In terms of driving power needed to power the TMA-2 Studio, we have a low impedance of 32 OHMs, a high SPL of 113 dB, and a driver size of 40mm. The maximum power handling is 100mW, while the driver is a Bio-Cellulose type (paper / wood). There's a noted resonance frequency of 80Hz, which can actually be heard on the TMA-2 Studio, as that frequency is louder compared to the rest of the sound. I have paired AIAIAI TMA-2 Studio with many DAPs and portables, like iBasso DX240, Astell & Kern SE180, Lotoo Paw 6000, Astell & Kern SP2000T, and Detonray DTR1+ Prelude. 
In terms of passive noise isolation, AIAIAI TMA-2 Studio has good passive noise isolation, between 15 and 20 dB of passive noise isolation, they leak very little and you can blast loud music without annoying those around you. They have no microphonic noise despite the longer and coiled cable.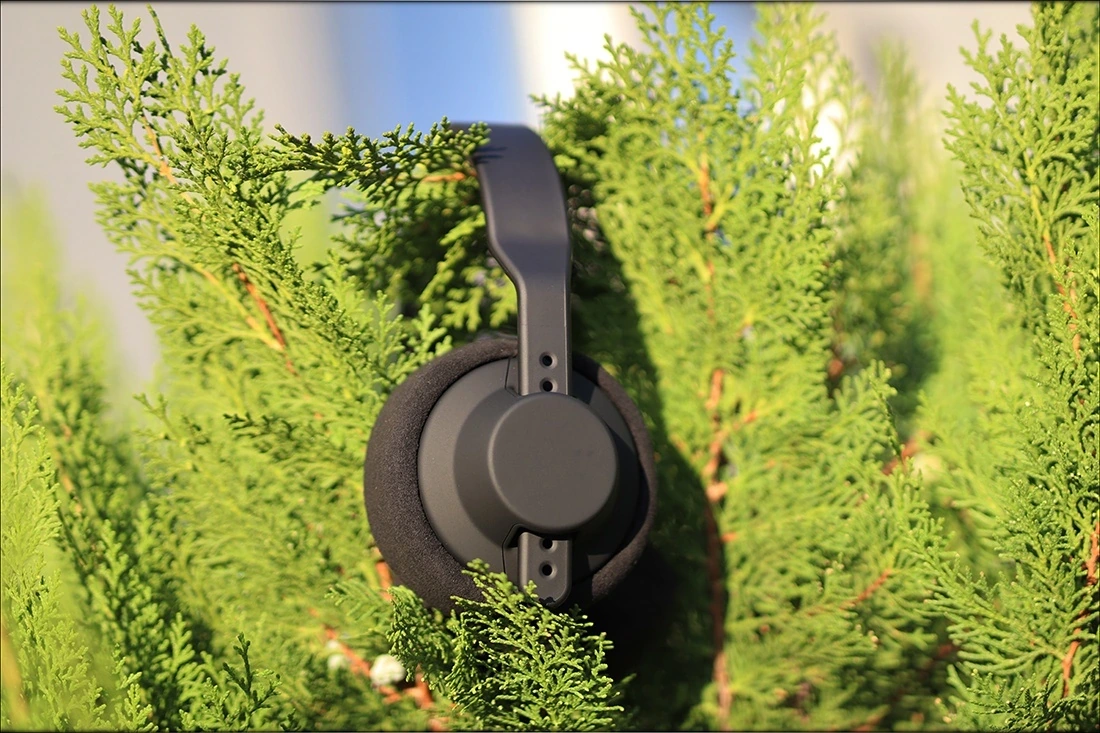 AIAIAI TMA-2 Studio is fairly portable, and awesome if you're out and about, as you have a comfortable headphone that doesn't crack or make noise while you're walking. They isolate a bit too well and you may be unaware of dangers around you, but that's cool because they can be used out and about for DJing where you want some isolation from the noise inside your headphones. 
Sound Quality
If you ever done any studio work, like cutting, editing, pasting, recording, and mixing music, you know that you need both a fairly detailed sound, but also a non-fatiguing sound, as otherwise it would tire you out and you may end up being too tired to work. Even for listeners, having a smoother treble is often wanted, especially for those working at a computer. Overall, the sound of TMA-2 Studio can be described as natural, thick, warm, bassy with a really good low end extension, a natural midrange with good detail, excellent dynamics, and a fairly good treble extension too. The sound is generally wide, and with good instrument separation. Stereo imaging is also great, while the sound is generally on the slightly smoother side and non-fatiguing.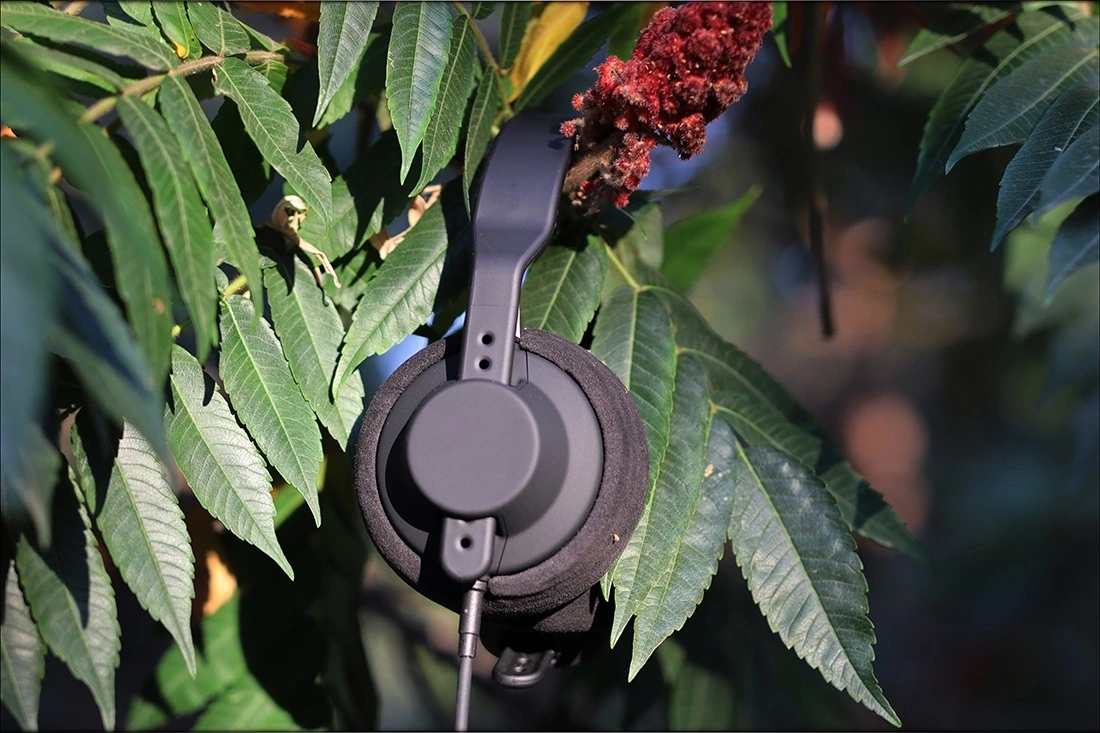 The bass of TMA-2 Studio is deep, full, and with good overall extension. It goes as low as 20 Hz, but reaches its strongest point around 40-60Hz, where the sub-lows as well as the main bass have a good impact. Bass guitars have a really natural and delightful presentation, thanks to the thicker overall presentation, where the midrange is also warmed up from the bass. There's elevation going up to the upper bass too, and the whole bass is elevated by 5-7dB over the midrange. Happily, there's no veil, and the bass doesn't intrude on the midrange or other frequencies. 
We have a clean, wide, and deep midrange. There's a good sense of dynamics, with good instrument separation and detailing. Just like the original TMA-2 HD Headphones I reviewed, the detail is much better than you'd expect, especially since there have been many driver variants in the past. You can easily check what driver you're currently using by removing the earpads, where the driver variant should be visible on the driver itself. TMA-2 Studio uses the S05 Mark II drivers. Female voices sound really sweet, while male voices sound natural, everything having a fluid and slightly smooth presentation. This means that textures aren't overly extruded, so we don't have to worry about listening fatigue. Voices in particular are presented forward, while most instruments are pushed slightly behind, so there's a good sense of width and depth. 
The treble of TMA-2 Studio is clean, well extended, slightly wet in character, with a good amount of extension and air. The treble is recessed compared to the midrange, and the bass, so the quantity of treble isn't the highest around, but it has great quality and overall presentation. The treble has a fuller sound, and the sound is generally smooth, non-fatiguing. In fact the entire sound of TMA-2 Studio is smoother, yet detailed, perfect for long hours of work with audio. There's refinement and a gentle presentation of songs that are supposed to be gentle, female voices aren't thickened, while male voices can have the proper timbre and presence. 
Comparisons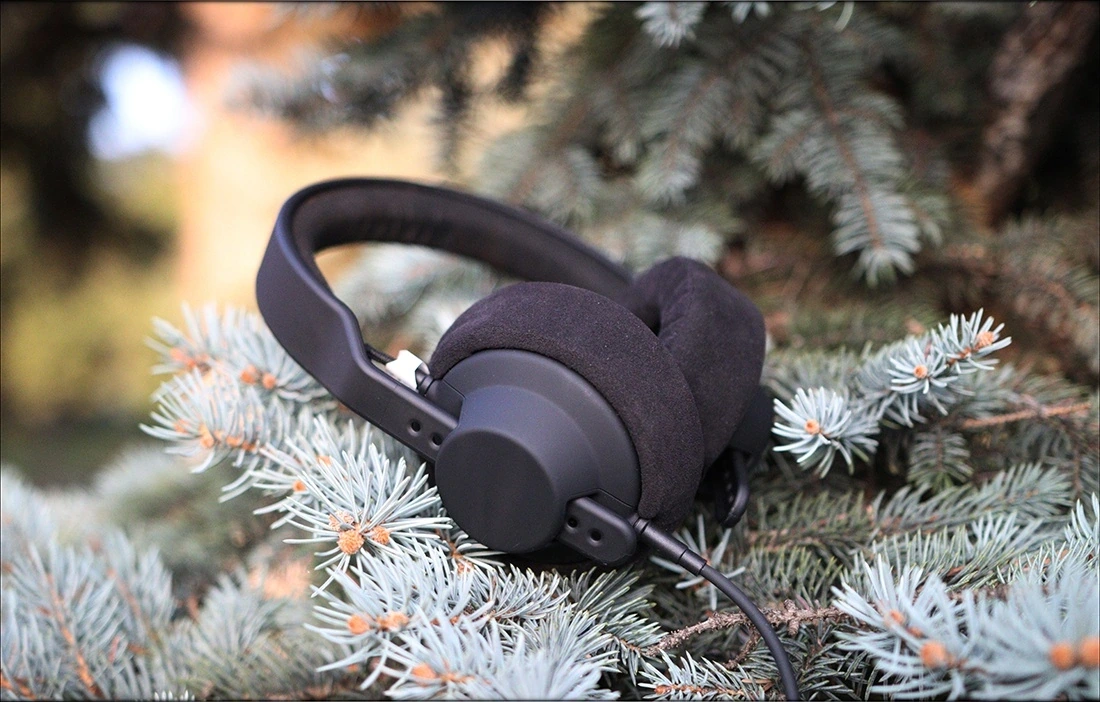 AIAIAI TMA-2 Studio vs Soundmagic HP1000 (250 USD vs 300 USD) – The overall comfort is slightly better on HP1000, which are larger, but they are also heavier. The sound is much brighter on HP1000, which means that it can become fatiguing after long hours of listening, while TMA-2 Studio is never fatiguing, never bothers, but still provides a fuller bass, fuller sound with more overall substance to your music. The overall detail level is slightly higher on HP1000, but with the amount of dynamics and clarity TMA-2 has, I tend to be able to listen to them more, and appreciate music more, simply because they aren't quite as bright and fatiguing. Tonality accuracy is better on TMA-2 Studio, as it can be bright on HP1000. 
AIAIAI TMA-2 Studio vs Valco VMK-20 (250 USD vs 180 USD) – A lot of people complained about me using the VMK20 wired, as they are better optimised on the bluetooth, so I decided to give them another go, and with this extra push, I realised that they are still somewhat odd in tonality, and that their thickness and overall signature is still quite colored. In any case, the comfort is slightly better on VMK20 because my ears have more space inside the cups, but the earpads are harder, and the headband is harder too. The overall sonic presentation is cleaner, with better bass depth and more impact on TMA-2 Studio. TMA-2 Studio also has a wider soundstage, with better instrument separation. 
AIAIAI TMA-2 Studio vs HIFIMAN He400SE (250 USD vs 200 USD) – This comparison may be the hardest to make because HE400SE is an open back, hard to drive planar magnetic headphone that's really open, but which has less bass depth and less bass quantity than TMA-2 Studio. The overall comfort is clearly better on HE400SE, which although a bit heavier, is much larger in general, with larger and softer earpads. The overall sonic presentation is more focused, more precise on TMA-2 Studio, with more bass, deeper bass and with a better focused bass. The overall detail level is better on HE400Se, which has a brighter, more revealing sound that is lighter, more snappy and a wider soundstage, but with less bass. Out of the two, TMA-2 Studio is less fatiguing. He400SE works better for atmospheric and symphonic music, or music where you want a lot of space, where TMA-2 Studio works better for electronic, EDM, Dance, Rock. 
Value and Conclusion
At the end of the day, TMA-2 Studio has excellent value, just like the other AIAIAI headphones, and they are all easy to recommend, especially as if you're unhappy with any aspect of them, including the sound, you can upgrade things down the line. They are easy to fix, there is support available for them, and the actual sonic quality is in line with the price and with what you can find on today's market too. 
The package is interesting, unique, and the company made a promise to be Carbon Neutral, to help save our planet, and assembling your entire headphones feels satisfying. I hope the company will not be bought by Ikea, where you have to assemble everything yourself, because I like the overall quality AIAIAI offers and wouldn't want to see them go to the dark side of things. In fact, I like those headphones so much that I'm going to be adding them to Audiophile-Heaven's Hall Of Fame!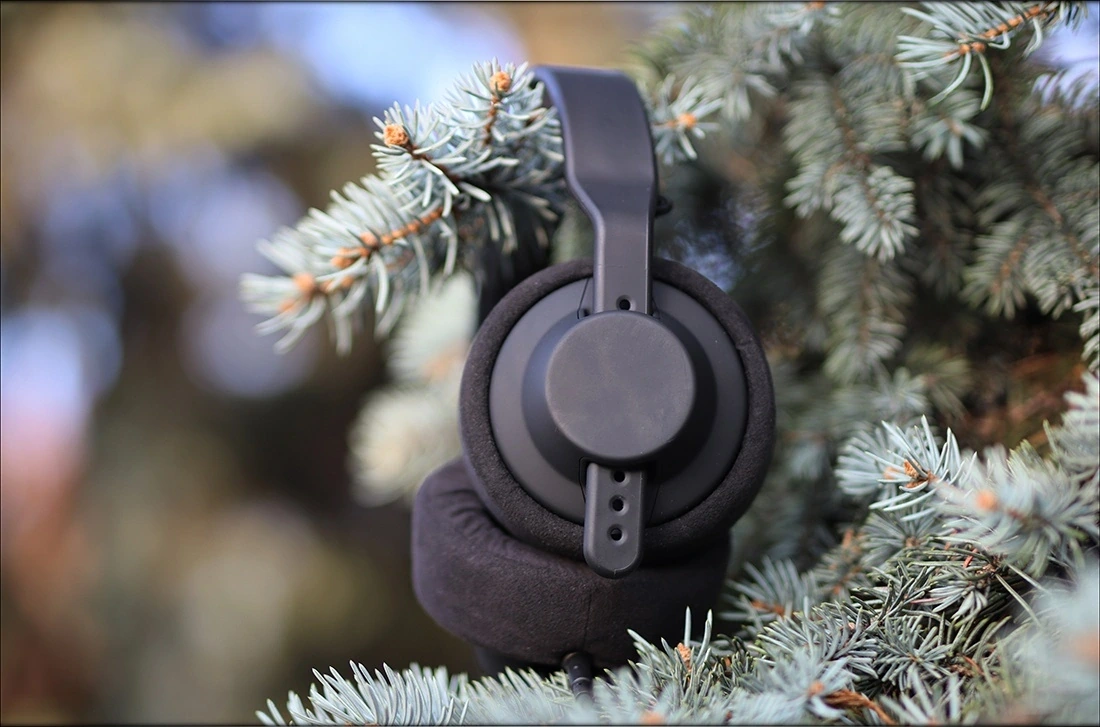 At the end of the day, if you're looking for high-end headphones you can use to do mixing, mastering, to enjoy your music, but like a smoother, fluid and full sound with a good amount of bass, but tons of detail, AIAIAI TMA-2 Studio should be perfect for you, and are fully recommended at their 250 USD price point. 
Product Link
You can grab one from www.amazon.com here: https://amzn.to/3nNqTJR
If you're in the UK, you can grab one from www.amazon.co.uk here: https://amzn.to/3oTP48M
And if you're from Europe, you can grab one from www.amazon.de here: https://amzn.to/3r4MBLe
---
--- Please remember to stay safe, and always have fun while listening to music!---
 - If you have a dime to spare, please donate, and help us! It would make the day brighter for me and my wife- 
---
Full Playlist used for this review
We listened to more songs than those named in this playlist, but those are excellent for identifying a sonic signature.  I recommend trying most of the songs from this playlist, especially if you're searching for new music! The playlists are different for Spotify, Tidal and Youtube, and based on the songs I enjoy and are available on each!
https://www.youtube.com/playlist?list=PL_cjBXGmwSHSdGcwuc_bKbBDGHL4QvYBu
https://open.spotify.com/playlist/5J3oloz8Riy9LxEGenOjQ0?si=979ba4f082414be7
https://tidal.com/browse/playlist/330fd544-8e5b-4839-bd35-676b2edbb3d5
--- Contact Us ---





---