Shanling UA2 Type-C DAC/AMP – Small Size, Big Impact
UA2 is the kind of DAC/AMP that eats a lot of power, but gives you a lot back as well, and it is priced at 85 USD, so it will be compared to other similar DAC/AMPs like the Audirect Atom PRO (70 USD), and Tempotec E35 Sonata (80 USD)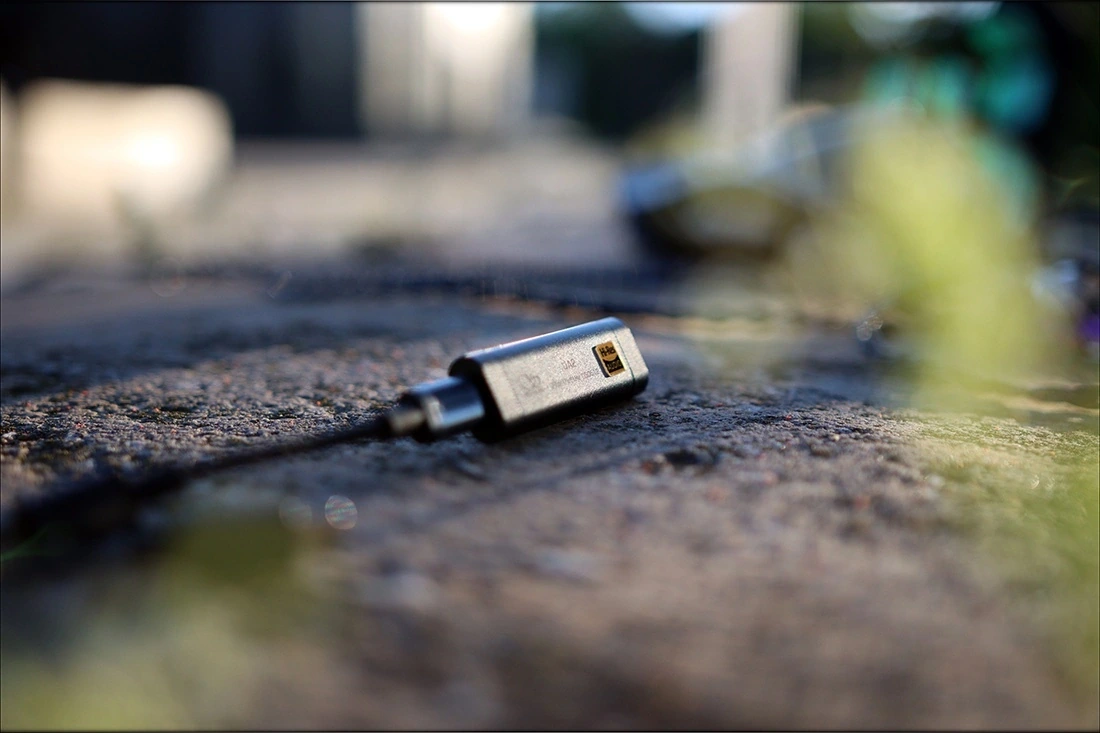 Introduction
Shaling is one of those companies that has a wide selection of products on the market, starting with entry-level DAC/AMPs like the one we're reviewing today, but extending their line of products up to uber high-end CD players, stereo speakers, amplifiers, DACs and so much more. They are best known for their DAPs, and they are sold and carried through a wide variety of stores, including Amazon, Linsoul and others. Shanling offers excellent warranty, and it is safe to purchase them from any location you feel most content with, but best warranty is offered if you get from a reliable shop when purchasing their products.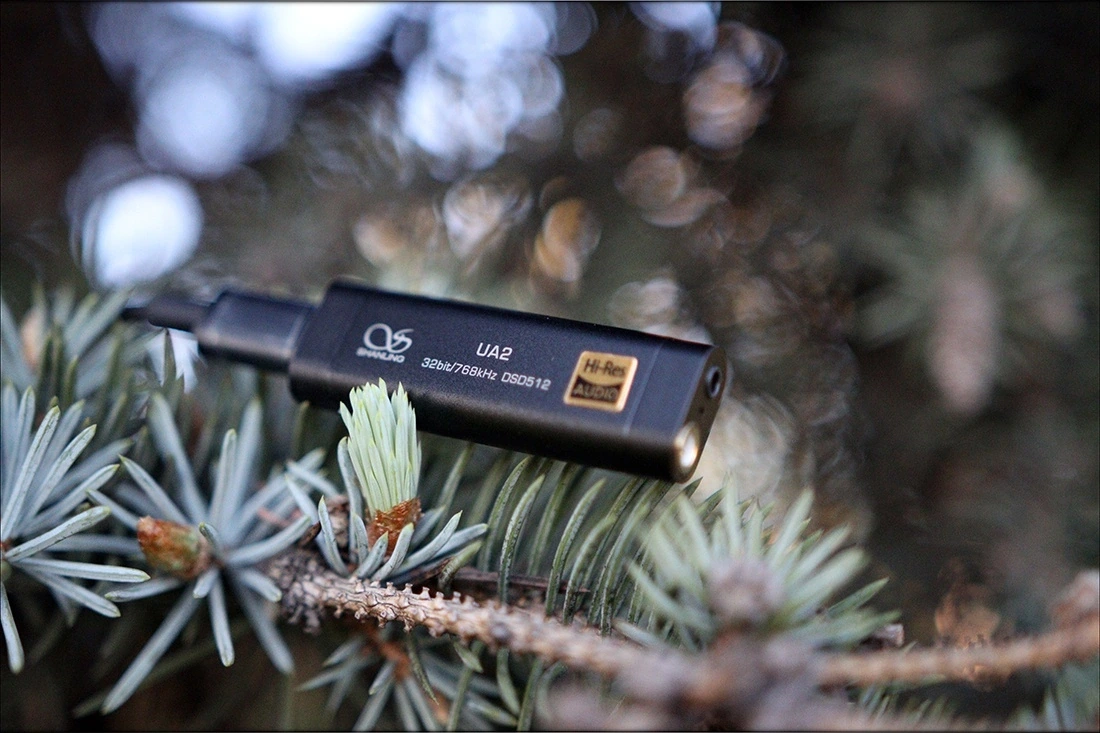 It should be noted that I have absolutely no affiliation with Shanling. I'd like to thank Shanling for providing the sample for this review. This review reflects my personal experience with Shanling UA2. Every opinion expressed is mine and I stand by it. The purpose of this review is to help those interested in Shanling UA2 find their next music companion. 
Product Link
You can grab one from www.amazon.com here: https://amzn.to/3S7hwRs
If you're in the UK, you can grab one from www.amazon.co.uk here: https://amzn.to/3EpUT3F
And if you're from Europe, you can grab one from www.amazon.de here: https://amzn.to/3jMgo6U
Packaging
First things first, let's get the packaging out of the way:
The package of UA2 is really minimalistic, as this is a very basic Type-C DAC/AMp. It comes with a short type-C to type-C cable, and a USB Type-A to type-C adapter, so you can use UA2 with both your smartphone and your computer.
Shalning also sells a Lightning to type-c cable which should be fully compatible with UA2. 
Build Quality/Aesthetics/Functionality
Ua2 is a very basic DAC/AMP made of metal, with no external features that I can mention except for the Type-c USB input, the 2.5mm balanced output, and the 3.5mm Single Ended headphone output. Naturally, if you want the best overall sound, you're best using the 2.5mm Balanced output, although at this point I'm content that most IEMs and Headphones will come with 4.4mm Cables more often, as the larger jack is more reliable than 2.5mm, so don't forget to get an adapter if you need one. 
Ua2 is supported by ESS ES9038Q2M DAC, a really high-quality entry-level option that we can see even on expensive DAPs and other DAC/AMPs. Ua2 can also decode and play high resolution files, including 32 Bit / 768 kHz PCM files and DSD512 files. Since you can replace the cable, you don't have to worry about it breaking like with those designs that have the type-C port attached to the DAC/AMP. We have the headphone amplifier part supported by a Ricore RE6863 Chip, a rather unknown chip at this point. 
Although the AMP chip is not known well, it can provide 195mW of power, which should be enough for most headphones and IEMs that are reasonably easy to drive, like Moondrop Illumination, Campfire Ara, ddHiFi Janus, and IKKO Meteor OH1. There's a tiny LED to indicate if UA2 is working properly. That LED changes color depending on the sample rate UA2 is playing too. 
Although I am a game designer working on Eternal Hour with Seventh Heart Studios, I wasn't able to test the Game Mode on UA2 as I don't have a SWITCH Console yet. This being said, it has been proved by many reviewers and customers that the Game Mode works perfectly and UA2 is especially sweet if you want to enjoy some higher quality sonics from your console. You can install the Eddict Player on your Android Smartphone to fine tune and pick a digital filter on UA2. The app is spartan but does the job well with no random hiccups. 
Sound Quality
I want to start with Shanling's Bold Statement, that Ua2 has a very low output noise, which I found to be fairly correct, as UA2 is one of the more silent Type-C DAC/AMPs. Shanling Also promises on a Zero delay and they do deliver on it, and UA2 has absolutely no delay, but I haven't heard any wired DAC/AMP that has, and that's usually something Bluetooth receivers have to deal with. 
With a 125mW at 32 OHM power over Single Ended, and an output impedance of 0.8 OHM, you won't hear any background noise or hissing with UA2, even if you're using sensitive IEMs like Campfire Atlas, and it should be perfect for headphones like Ultrasone Signature DXP, or Sivga Phoenix. You can count on the balanced output to be even better, rated at 195mW at 32 OHM, at with a 1.6 OHM output impedance, it should provide the extra juice needed to enjoy even harder to drive headphones, including planars like HIFIMAN HE400SE or Verum One Mark 2, as long as you don't plan on pushing the volume at concert levels. 
Ua2 drains the battery of your phone a lot, and I'm adding this in the Sound Quality part of the review, because it really helps with the sound, as UA2 has one of the best SNR and Dynamic Ranges of the portable DAC/AMPs out there, at 116dB of SNR on Balanced and 121dB of SNR on Single Ended. Surely, if your phone has a tiny battery, you probably should look elsewhere, but I expect most of us to have some kind of phablet, as most music lovers also watch videoclips, and tend to have larger phones for it. The battery part is important for SWITCH consoles which don't have a perfectly large battery from the beginning. 
The overall signature of UA2 can be described as really clean, crisp with no roll-off in the bass or treble, but with an excellent dynamic, a wide soundstage, and great amount of details relative to its price. The DAC/AMP does not struggle with any music at all, and is able to present a fully blown Metal arrangement with zero trouble, but also render finer nuances in music like that sung by Jill Tracy. Rough screams from Alesana are rendered live and alive, while quiet piano passages from Haggard's creations are rendered quaint and musical. 
While the bass of UA2 is not especially enhanced over the midrange or the treble, it is clean and has a nice depth, plus a good amount of punchiness. The overall midrange is clean, also naturally balanced against the bass and the treble, plus it has a really vivid presentation. The treble is clean, sparkly and not rolled off, but presented in a mature fashion and not overly bright or harsh. 
Comparisons
The main two comparisons we're looking forward to are between Shanling UA2, and Tempotec E35 Sonata, and Audirect Atom PRO. There are many DAc/AMps in this price range, and most options out there will draw less power from your smartphone, plus there are some really expensive ones out there, like Earmen Sparrow, but UA2 tends to have a really good bang for the buck.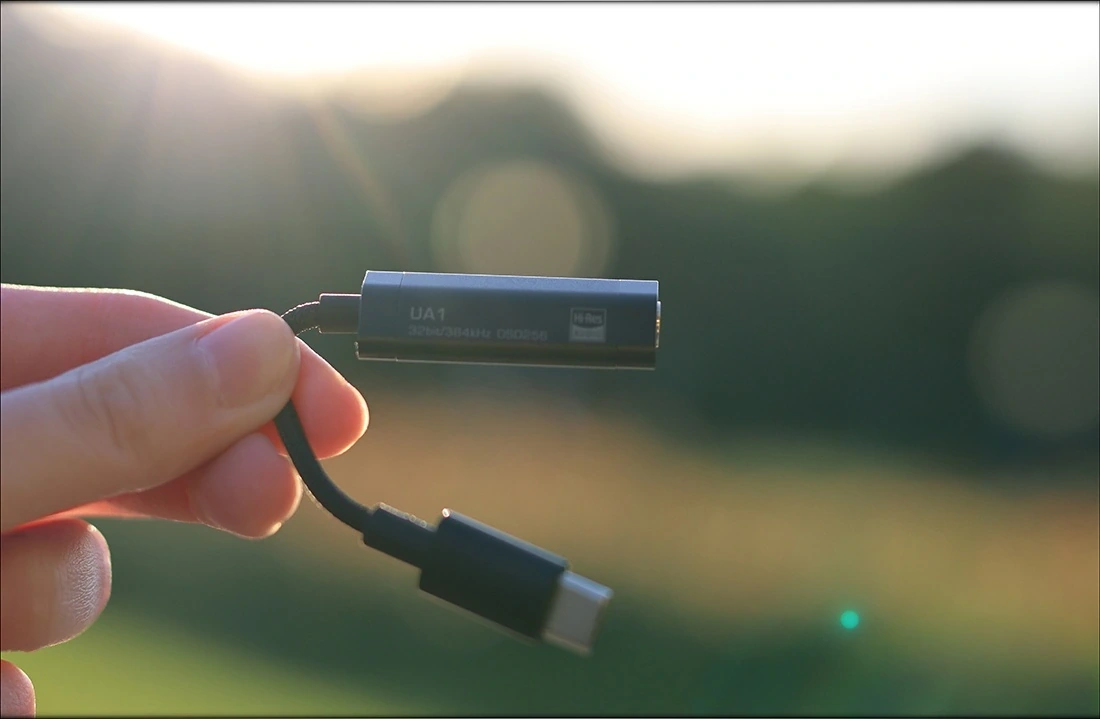 Shanling UA2 vs Tempotec E35 Sonata (85 USD vs 80 USD) – While I could argue that both look amazing, E35 is slightly better looking in person. This being said, I prefer not having any cable attached to the DAC/AMP as UA2. Ua2 drains considerably more power from your smartphone / source, but if you're using a laptop, you shouldn't notice a big difference. E35 sounds a bit warmer, and a bit more natural. Ua2 is more neutral, a bit brighter and has more impact and dynamics. Both are excellent choices, and unless you need the slightly better driving power of UA2, E35 can do really well, but the construction is more future proof with UA2. 
Shanling UA2 vs Audirect Atom PRO (85 USD vs 70 USD) – Atom PRO is the type that has the wire connected at all times. It is also 15 USD cheaper than UA2, so for the money, you could grab an entry-level pair of IEMs from the Chifi Palette. The important part comes just now, when we have the Atom PRO being warmer, with less driving power, but eating less power from your phone, so being a more portability-friendly solution, and giving a more reasonable DAC/AMP for phones than UA2. If battery life isn't a constraint, Ua2 surely makes a more sonic sound choice with the better overall sound quality and more ergonomic design. Atom PRO has a smoother treble that's more rolled off, and is somewhat thicker, works better with bright and harsh sounding IEMs, where UA2 is more natural, with less sonic coloration and works equally well with any IEMs / Earphones. 
Value and Conclusion
It is safe to say that at the 85 USD price point we can find it right now, Ua2 is one of the best bang for the buck DAC/AMPs out there. The company did their best to fully support it, and includes a Type-A to Type-C adapter, which makes the deal even sweeter. Add to that the fact that you can use UA2 with pretty much any other cable, and you're really unlikely to break it, and should be able to rock it and enjoy it for years to come. 
At the end of the day, if you're looking for a really high quality DAC/AMp based on the Type-C connector, if you don't mind the power draw, and if you like a good amount of driving power, all for a really affordable price, Shanling Ua2 should totally fit your bill and become your next DAC/AMP. 
Product Link
You can grab one from www.amazon.com here: https://amzn.to/3S7hwRs
If you're in the UK, you can grab one from www.amazon.co.uk here: https://amzn.to/3EpUT3F
And if you're from Europe, you can grab one from www.amazon.de here: https://amzn.to/3jMgo6U
---
---
--- Please remember to stay safe, and always have fun while listening to music!---
 - If you have a dime to spare, and donate, to help us with electricity and work expenses, it would make my day much brighter, as it would help me improve things around the website and increase the frequency of my posts - 
---
Full Playlist used for this review
We listened to more songs than those named in this playlist, but those are excellent for identifying a sonic signature.  PRaT, Texturization, Detail, Resolution, Dynamics, Impact, and overall tonality are all revealed by those songs. We recommend trying most of the songs from this playlist, especially if you're searching for new music!
https://www.youtube.com/playlist?list=PL_cjBXGmwSHSdGcwuc_bKbBDGHL4QvYBu
--- Contact Us ---






---
---