Elegance, Style & Sound – Master & Dynamic MH40 Wireless Headphones 
MH40 Wireless is a monster of a headphone, priced so aggressively, at 250 USD, and being so feature-rich, and sounding so good, that it blew my mind the first time I heard it. So I decided to give it a run for its money and compare it to HIFIMAN Deva, Sennheiser Momentum 3 Bluetooth, and MAS Audio X5H Headphones.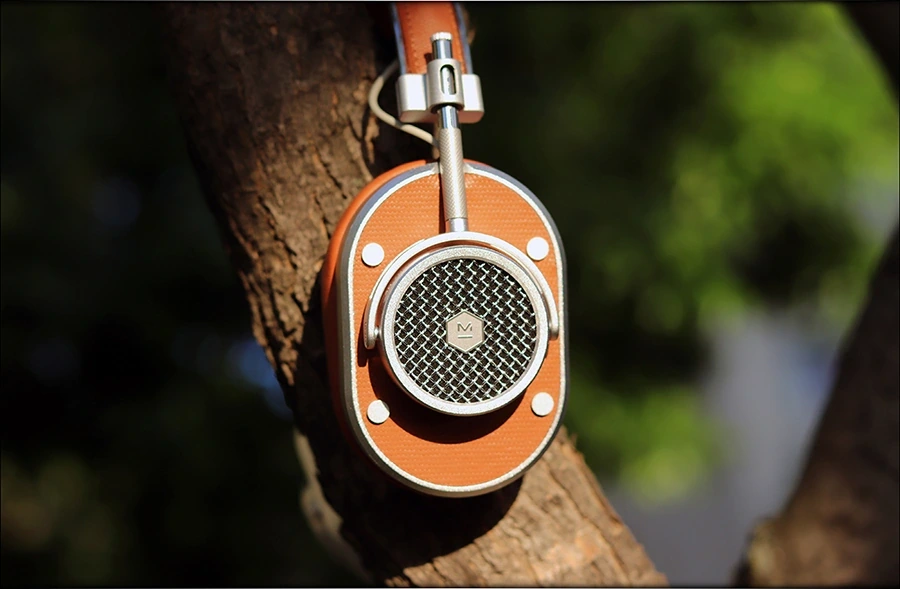 Introduction
Master & Dynamic is a large company from USA, who's been growing steadily over the ears, thanks to their dedication to both style, quality & support for their customers. If you check the forums on every audio platform, everyone who ever had an issue with their products got it sorted out, and is now happily rocking their products. They have a huge product offer, and are one of the very few companies where the package is as good as the product. Not only this, but Master & Dynamic is one of the very few companies who cares about the style / aesthetics of a headphone so much that they would design a can appealing to everyone, not just audiophiles. 
It should be noted that I have absolutely no affiliation with Master & Dynamic, I am not receiving any incentive for this review or to sweeten things out. I'd like to thank Master & Dynamic for providing the sample for this review. Every opinion expressed is mine and I stand by it, the purpose of this review is to help those interested in Master & Dynamic MH 40 Wireless find their next music companion. 
Product Link
You can purchase the Master & Dynamic MH40 Wireless from www.amazon.com here: https://amzn.to/3is9tOF
Packaging
First things first, let's get the packaging out of the way: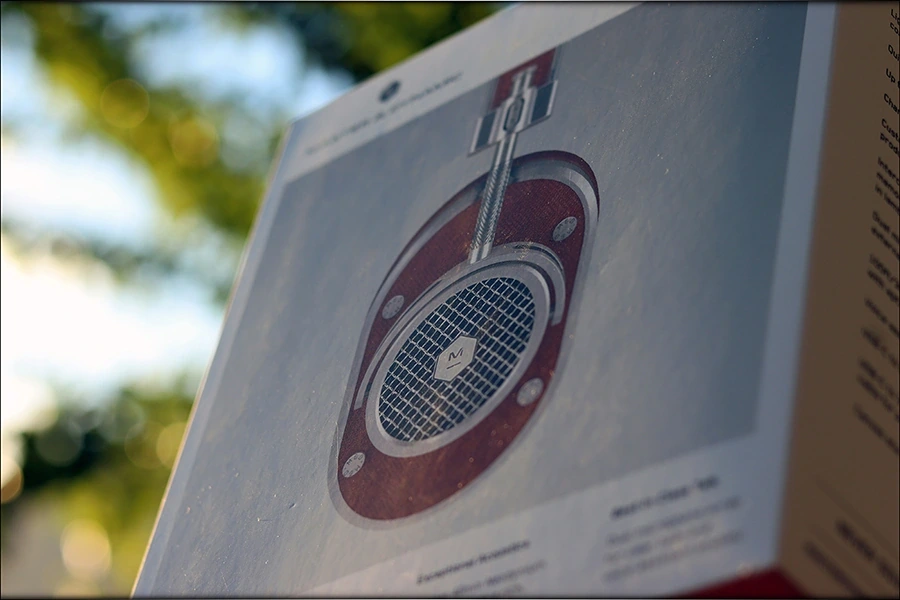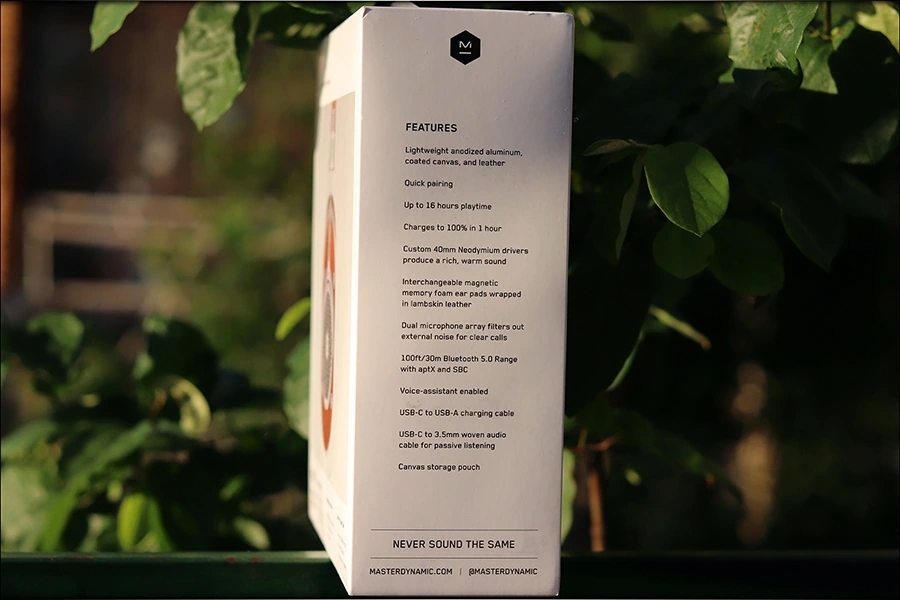 The package of MH40 wireless is quite excellent, and they come with everything you could dream of. This includes cables, and a beautiful pouch made of leather with space to store those extra cables. Sadly, there is no hard carrying case, but at this price point most headphones do not come with one either.
The package also includes a Type-C to Type-A cable for charging them. 
There's also a Type-C to 3.5mm so you can connect MH40 Wireless directly to your Android Smartphone. They have only a type-c input, so you'd need something with a 3.5mm output to connect them to your smartphone (No Huawei P20, sorry…)
Build Quality/Aesthetics/Fit/Comfort
If you love premium materials, and a premium build quality, you will love the MH40 Wireless. They have lambskin leather for earpads, and colored insertion for the earcups, along with real metal in the build. Unfortunately, this makes them a bit heavy, and for their size / fit, they are not the lightest I know. At 276 grams, they won't make you a heavyweight lifting champion for sure. 
In general, they are extremely comfortable though, thanks to the really soft earpads. My ears do not have enough space to fully fit inside the pads, but somehow they don't feel tight nor touch any part that becomes painful. The lambskin does its job, and the pads are thick / soft enough to be comfy for a few hours of wearing, not just a short trip to the grocery store. 
Even better, the fact that you can use them wirelessly means that you don't have to bother about anything, but taking the headphones with you. MH40 Wireless sounds a bit better on bluetooth than it does wired, so generally this is the best way to use them. It is also worthy to note that MH 40 Wireless sounds extremely loud via Wireless. This has been a huge issue with Bluetooth headphones in the past, as they couldn't get loud enough, and the final experience was lacking. Well, Master & Dynamic said heck it, and made MH40 go as loud as most headphones can via wire, so you won't feel a lack of volume if using them wireless. 
They also offer about 20 dB of passive noise isolation, making them the ideal portable companion. 
For phone calls, the microphones are two in number and they somehow manage to sound ok to the other end, better than my smartphone's mic can pick up my voice.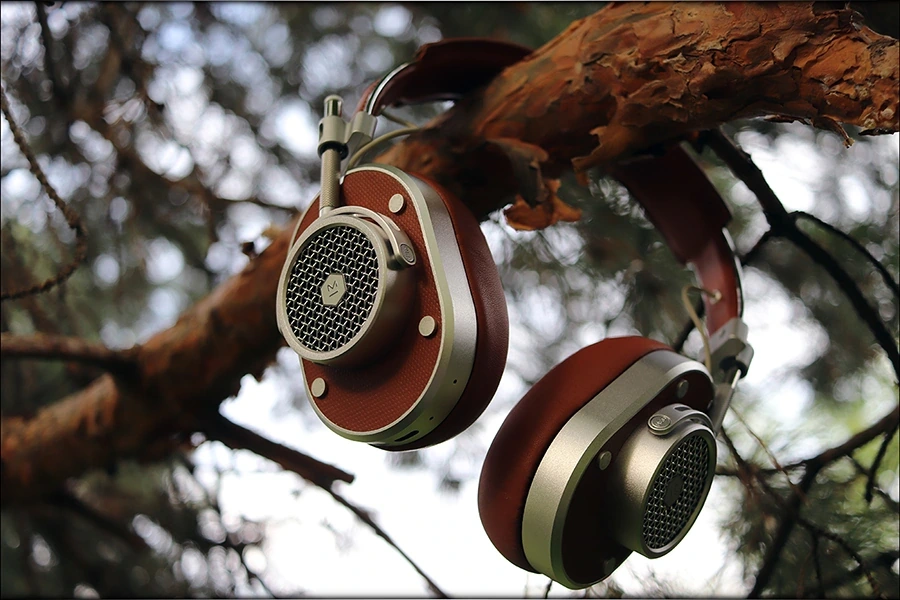 The signal strength and stability is excellent, with Bluetooth 5.0, aptX & SBC support. 
The battery life is about 16 hours if you listen moderately, and over 14 and a half hours if you're blasting them to their max. This is not bad at all, and they hold better to usage than most headphones in this price range. They charge fairly quickly, in about one hour and a half to maximum, which is close to their advised 80 minutes. I would avoid depleting the battery completely, as they Li-Ion and Li-Poli batteries live the longest the more often you charge them, and the less you let them discharge. 
Youtube Video
Sound Quality
The tuning of MH40 Wireless is basically my favorite type, a classic V-Shape. The bass is enhanced, uplifted, hits heavy, but is quick enough to be tasty. The mids are recessed but musical and grain-free, peak-free, with a good kick for female voices, emotion and sadder music. The treble completes the mix by being uplifted, sparkly, clean, crisp, and providing an excellent soundstage for the price, with a good amount of resolution and air.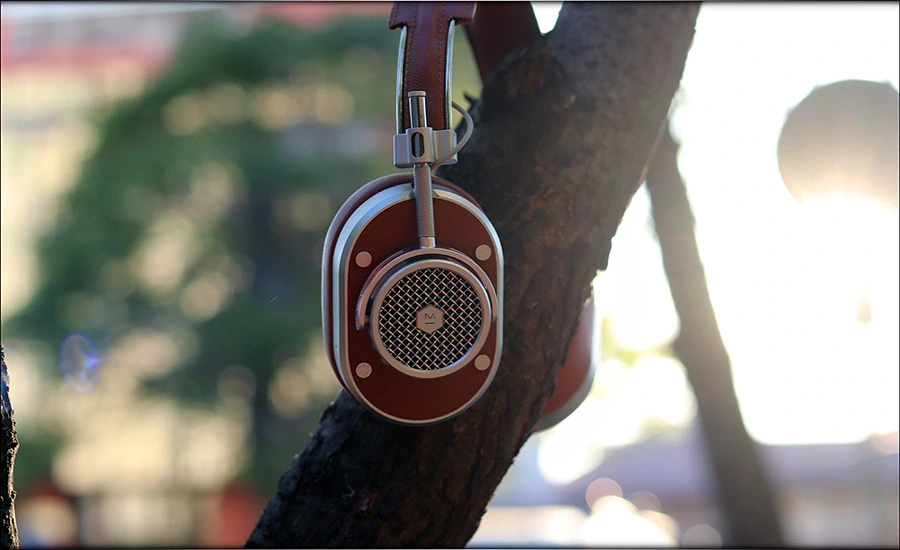 The bass is on the slightly thick side, a bit north from neutral in both quantity and timbre. It colors the midrange a smidgen, offering a nice amount of weight to every musical note. You can hear impact in EDM and Pop music quite nicely, and MH40 Wireless works well with Rap too. For Rock & Metal fans, the bass is quick enough for most styles, except for technical deathcore. It can deliver some meaty bass tracks for grindcore, and deathcore, just the way we like to go. 
The midrange is recessed and most of it is dipped, so there's no funny tuning, and no specific dip that you can hear, but you can hear the entire midrange being ever so slightly quieter than the bass and the treble. This being said, it has a pretty fluid and grain-free texture / presentation. Paired with a pretty forward way of presenting voices and the forward instruments, and a recessed background information, MH40 conveys soundstage in a big way, much larger and more holographic than any competitor in its price range. 
In fact, listening to some REOL, or some classy EDM, I can totally feel surrounded by music, and layering is top notch. Resolution goes as far as most 300 USD headphones, but they aren't tuned for resolution necessarily, so you shouldn't expect them to be extremely analytical. 
In fact, this is confirmed by the treble, which has a good presence and sparkle, excellent extension and spice, but is smooth in character and never comes through as distracting. In fact, it is peppy enough for rock and metal, but not sparkly enough to make Jazz or old music uncomfortable, and I can safely say I enjoy MH40 Wireless with any music style I have in my collection. 
They are a universal headphone, made to be listened to with any music style, any taste, any direction. 
Comparisons 
The comparison list includes HIFIMAN Deva, Sennheiser Momentum 3 Headphones, and X5H from Sound Science as the main competitors. Those are the cans you guys asked me the most to compare with MH40 Wireless, but if you want to know how they compare with something else, don't hesitate to leave a comment, I'm always around to help.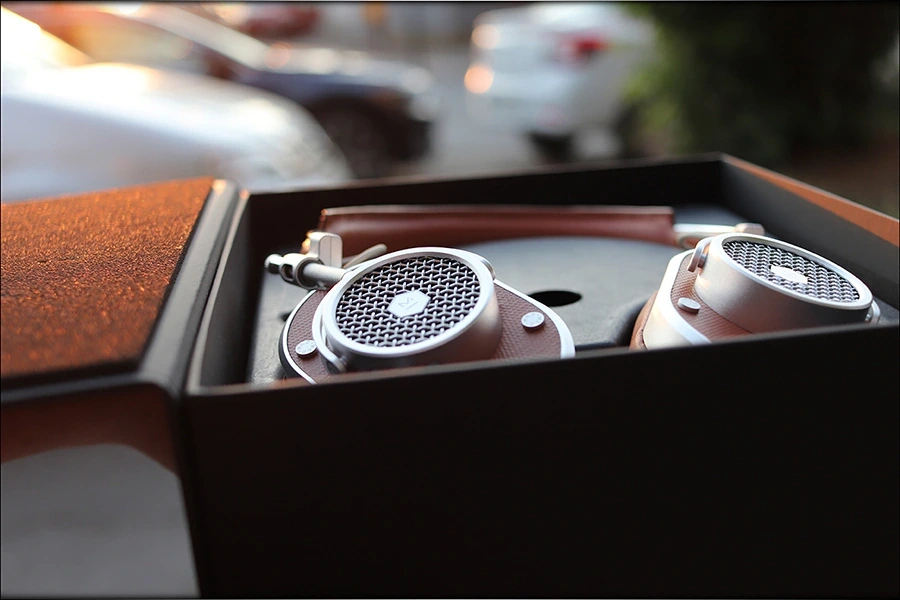 When it comes to pairing them with a source, they will sound similar with most sources, especially since they sound better on the apt-X Bluetooth cable than on 3.5mm. This being said, anything like a Xiaomi Redmi Note 9S, Huawei P20, FiiO M7, Surfans F20, and other DAPs will work as a source. 
Master & Dynamic MH40 Wireless vs Sennheiser Momentum 3 (250 USD vs 400 USD) – Starting with the price, Momentum 3 is usually more expensive than MH40 Wireless, but it looks like lately it goes on sale quite often, so you could grab one for less than 350 USD, so it is almost the same price as MH40. the package is a bit better for MH40 Wireless, and they feel a bit better build. The comfort is actually similar. Although Momentum 3 is larger, they have a device inside the cups to feel whether they are being worn or not, and this presses against my ear, so the comfort of MH40W is favorable sometimes. The sound is much heavier on Momentum, with more bass emphasis and less treble. The midrange is a bit cleaner on MH 40 W, with more detail & Clarity. I prefer Momentum for the moments when I want to experience a bit of guilty pleasure in bass, and I prefer the midrange of MH 40 W for rock, metal, and female voices. Even for EDM, the stage of MH40W is larger and I tend to prefer them. The call quality of Momentum is slightly better. The battery life is slightly better on MH40W. All in all, go for Momentum 3 BT if you want a bass-heavy headphone, and go for MH40W if you want a V-Shaped, energetic headphone. Momentum isolates a bit better than MH40W, and also has pass-through, but that comes at the cost of battery life & a slightly worse audio performance while those features are active. 
Master & Dynamic MH40 Wireless vs HIFIMAN Deva (250 USD vs 300 USD) – Deva is open-back, so a bit different from MH40W, but if you have about 300 USD, you may be considering both. I thought that I'd totally favor Deva, but I was wrong. The comfort is much better on Deva, with larger cups, and a headphone that feels lighter. The overall connectivity is also better on Deva. all of those things considered, MH40W has a better sound for rock / metal, where Deva works better for Jazz, Classical & Relaxed music, making me pick MH40W a bit more often when going out. Deva also feels a bit more fragile than MH40W, which I trust to abuse, while I feel the need to baby Deva some more. Deva has a vastly larger soundstage, and better instrument separation, with slightly better detail, but MH40W is more forward, has more bass impact, less bass distortion, more treble sparkle, and feels more energetic / vivid / alive. If you need a closed-back headphone, MH40W should be the choice. If you're not limited to Closed-Back, you should take into account whether you want a more distant, relaxed, detailed and lighter sound, or if you want something more focused, forward, with more bass impact. If you want the second one, go for MH40W. 
Master & Dynamic MH40 Wireless vs MAS Sound Science X5h (250 USD vs 300 USD) – X5h is quite expensive for an on-ear design, or at least this is how they seem at first. But after you open them, listen to them, and start giving them a better look, you start to understand why so many people love them. The comfort is better for MH40W, and so is the overall connectivity, but X5h has detachable cables with MMCX connectors, where MH40W has only a Type-C input, and you need to use the cables included in the package. The case and package of X5h is a bit better, with a hard carrying case, and two cables. The isolation is better on MH40W. Overall, the sound is cleaner, more open, more forward, and more detailed on MH40W. X5h is darker, bassier, heavier, with much more bass slam, rumble & impact. MH40W sounds more open, has a wider soundstage, with more treble sparkle. X5h works a bit better for downtempo, jazz, classical, dark EDM, rap und bass-heavy music, where they provide a very satisfying rumble. MH40W provides a much cleaner presentation with more sparkle, more excitement, and works better for rock, pop, metal, punk, EDM, and pop. 
Value and Conclusion
There was a time when Master & Dynamic was associated with premium, but not a great value. That time is long gone now, and almost every product I reviewed from them has had a fair or great value, and MH40 Wireless has one of the best values from their products so far. 
The package is as impressive as always, has everything you could need from the MH40 Wireless. They even come with a type-c to 3.5mm adapter, so you can use them with your typical smartphone, or DAP like FiiO M11 or iBasso DX 160. 
The comfort is great, despite the pads being fairly small, and I can vouch for wearing them for one-two hours without wearing fatigue. You'll also be isolated from the outside noise, and with the aptX support, & good battery life, they make an excellent listening companion. 
The sound is a classic V-Shaped signature, but with a good amount of detail, clarity, and a pretty clean, wide midrange. This makes them easy to pair with almost any music style, and a very versatile headphone.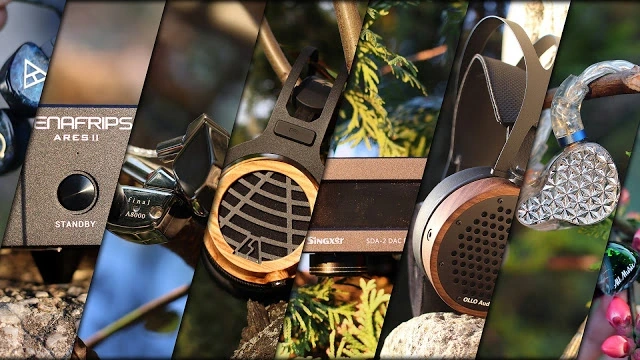 Before the end of this review, I would like to add MH40 Wireless to Audiophile-Heaven's Hall Of Fame, as the best & the most balanced iteration from Master & Dynamic. The price/perforamnce ratio is excellent, and so is their build quality, sound performance, and even service from Master & Dynamic. 
At the end of Today's Review, if you're looking for one of the best closed-back headphones at the ~250 USD price point, if you like a V-Shaped sound, and if you want something that's comfy, well made, and priced well for its detail & performance, then MH40 Wireless from Master & Dynamic is a totally recommended headphone! 
Product Link
You can purchase the Master & Dynamic MH40 Wireless from www.amazon.com here: https://amzn.to/3is9tOF
---
---
--- Please remember to stay safe, and always have fun while listening to music!---
 - If you have a dime to spare, and donate, to help us with electricity and work expenses, it would make my day much brighter, as it would help me improve things around the website and increase the frequency of my posts - 
---
Full Playlist used for this review
We listened to more songs than those named in this playlist, but those are excellent for identifying a sonic signature.  PRaT, Texturization, Detail, Resolution, Dynamics, Impact, and overall tonality are all revealed by those songs. We recommend trying most of the songs from this playlist, especially if you're searching for new music!
https://www.youtube.com/playlist?list=PL_cjBXGmwSHSdGcwuc_bKbBDGHL4QvYBu
--- Contact Us ---






---
---