Letshuoer Cadenza 12 – Wise But Delicate Flagship 
Letshuoer Cadenza 12 is a $ 2299 USD Flagship IEM or In-Ear Monitor with twelve drivers playing in each ear, a titanium chassis, and a six-way electronic Crossover, five acoustic bores, and the top performer from Letshuoer. It comes to challenge all the other flagship IEMs so today we will be reviewing it and comparing it with HIFIMAN Svanar (1999 USD), Unique Melody Maven PRO (1799 USD), FiR Audio Frontier Series NE4 Neon 4 IEMs (2299 USD), Ambient Acoustics MAD16 (2999 USD), and Dita Perpetua (2999 USD). We will also be including comparisons with Astell & Kern A&Ultima SP2000T (2500 USD), iBasso DX320 MAX TI (3499 USD), and Hiby R6 III (499 USD).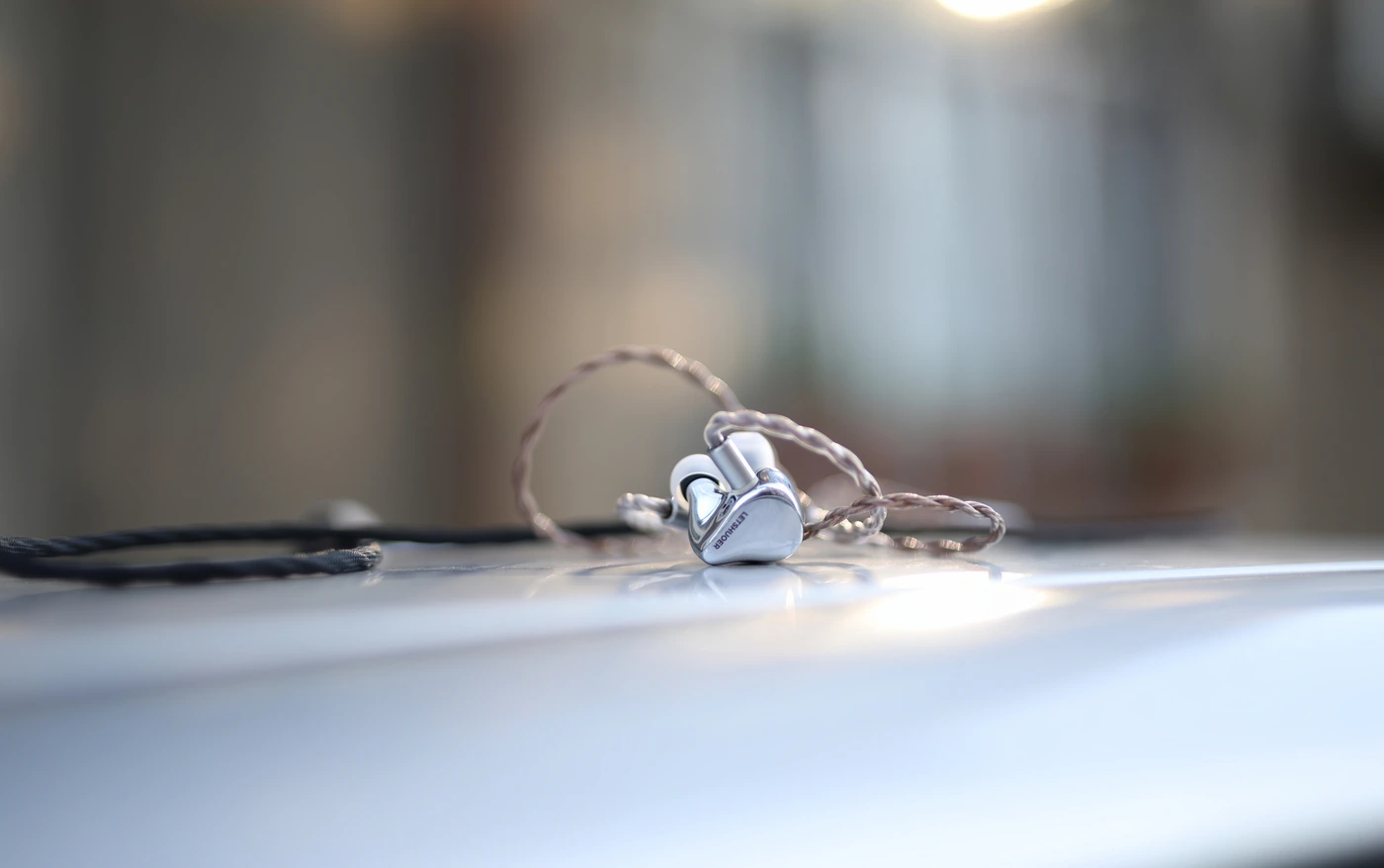 Introduction
Letshuoer is a company that we've reviewed products from in the past, and for a long while now, starting with the shuoer Tape, but as we've learned this yhear at High-End Munich, they had to change their name to Letshuoer to not be mixed up with the microphone company Shure from the USA. The company is generally known for having produced some superb sounding IEMs, and all of them having outstanding price / performance ratios, so it is interesting to see how they will handle a high-end IEM priced rather steeply, Cadenza 12 being the priciest, most high-end offering they have designed and launched so far. 
It should be noted that I have absolutely no affiliation with Letshuoer, I am not receiving any incentive for this review or to sweeten things out. I'd like to thank Letshuoer for providing the sample for this review. Every opinion expressed is mine and I stand by it. The purpose of this review is to help those interested in the Letshuoer Cadenza 12 IEMs Earphones find their next music companion. 
Product Link
You can grab one from www.amazon.com here: https://amzn.to/49920hi
If you're in the UK, you can grab one from www.amazon.co.uk here: https://amzn.to/49au3g7
And if you're from Europe, you can grab one from www.amazon.de here: https://amzn.to/46JR9J5
Build Quality/Aesthetics/Fit/Comfort
Letshuoer really outdid themselves with the tech inside of the Cadenza 12, and although this isn't the IEM with the largest number of drivers we've reviewed to date, 12 drivers is still quite inside and they aren't doing those in a resin construction, but rather have the drivers encased in metal. The shells are made of Titanium actually, and I recently learned that this is one of the hardest materials to process and work with, so you'll be happy to also learn that the cable is detachable and based on the common and high-quality 2-Pin connector.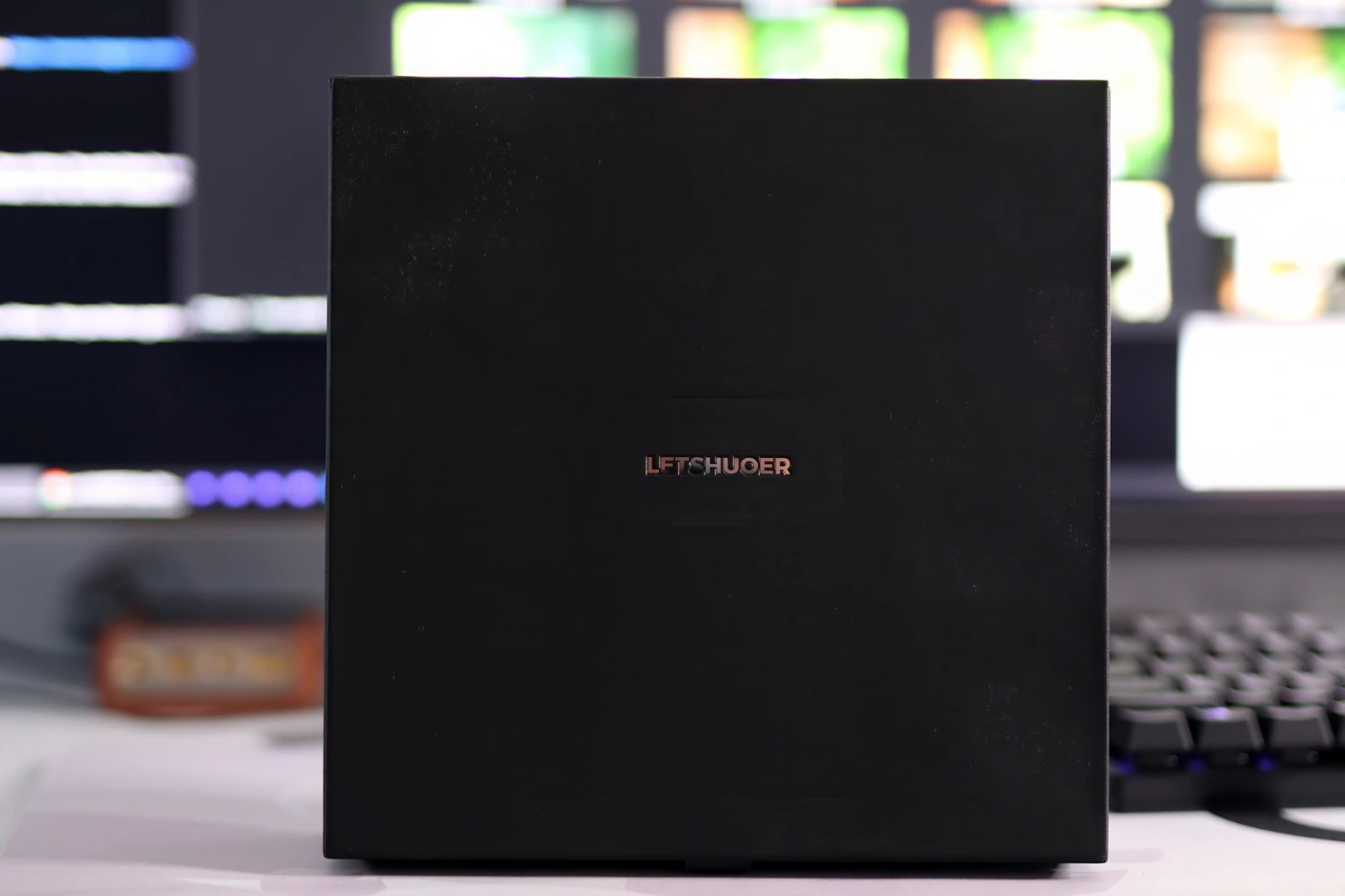 We're seeing Letshuoer Cadenza 12 after years of acoustic engineering and development, and I'm happy to report that the company draws in experience from having the impressions of thousands sets of ears, creating a shell that is to be comfortable for basically all ears out there. Titanium is a good material for an IEM shell both because it is very hard and strong, but it is also light, leading to the shells of the Cadenza 12 to be practical, the ear hooks offering almost enough support for you to not even feel them during wear. Titanium is also known for a very low resonance, leading to a much cleaner and more precise sound for the Cadenza 12. Letshuoer Acoustics loves the fact that they managed to pull a full mirror design, but I found it to be a looker, but also fingerprint prone, you need to clean those after almost every other wear.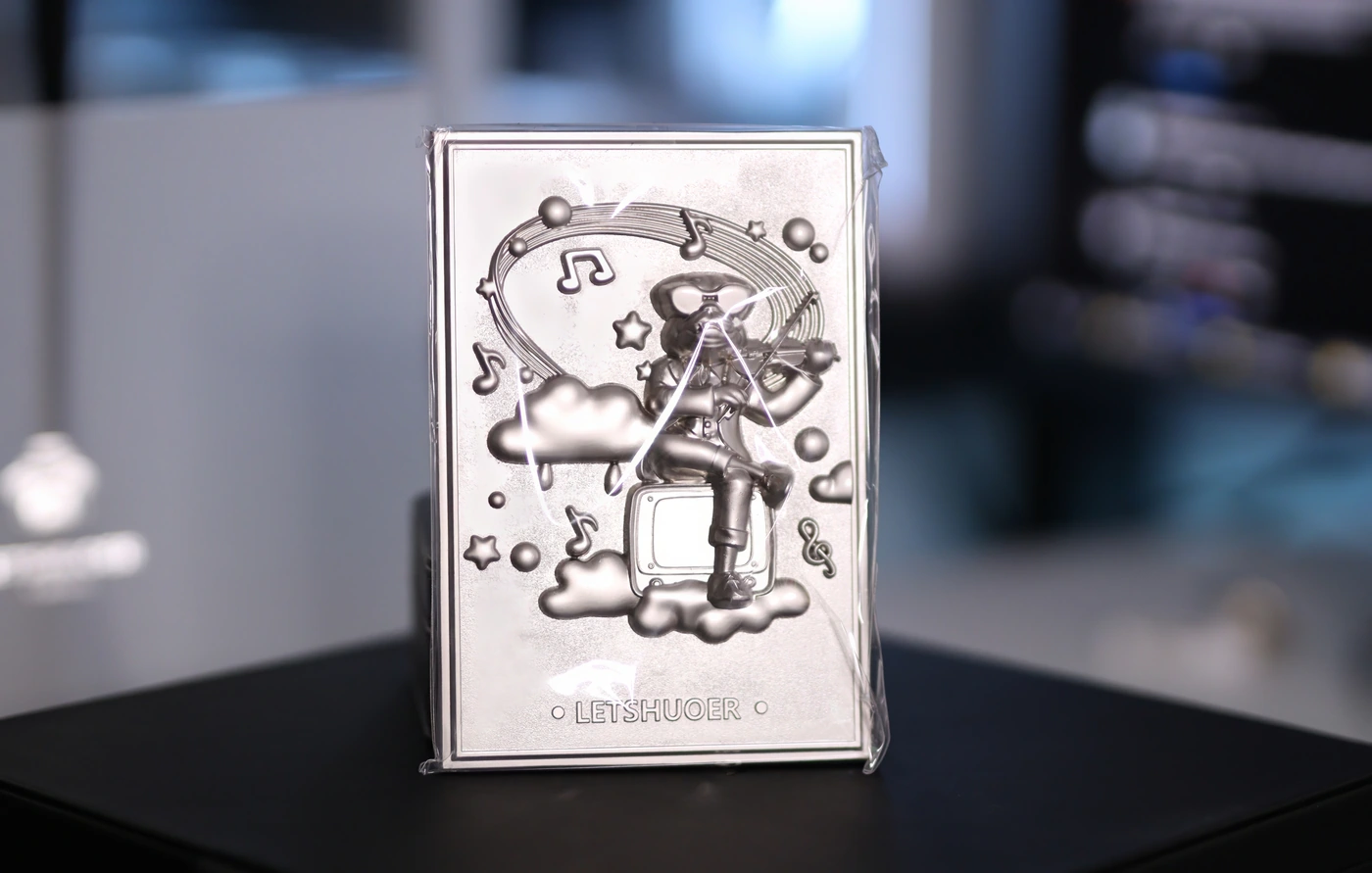 The driver configuration, as I said before, doesn't have the highest number of drivers, but has one of the best combinations out there, with drivers from both Sonion and Knowles combining for the final sound, and the final combination has a six way electronic crossover configuration, with five acoustic bores. The drivers work by drawing in the best performance in each of their frequency response ranges. We have a 10mm LSS Kevlar Dome driver for the bass, and it comes paired with Sonion composite Mid Woofer Drivers. Sonion also is the designer of the mid tweeter, and Nowles is the creator for the wide band with tweeter driver. There is also Sonion Super Tweeter to give that extra bit of air and sparkle to the sound.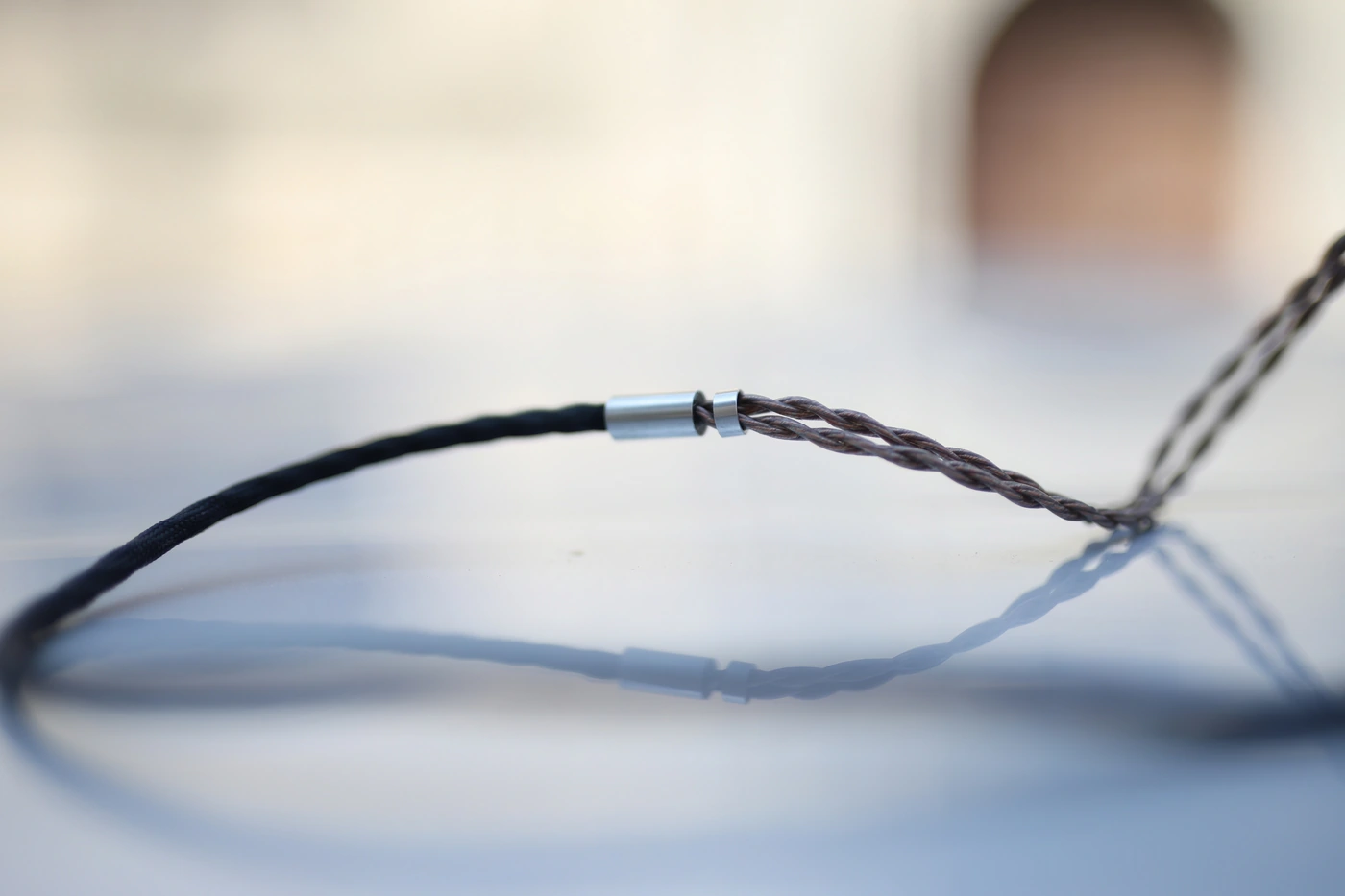 Letshuoer also includes an electronic crossover to offer each driver a particular bandwidth to play in, rather than allowing them to all play as wide-bandwidth drivers. This design usually leads to better precision, and lower noise levels, plus a better control of the final design. There's good acoustic design, with the drivers being matched to take into account the pitfall of timbre difference between the other drivers. To mitigate any kind of time alignment issues and phase issues, the drivers have acoustic bores cut and measured by hand to offer the proper response of the drivers to the ear canal.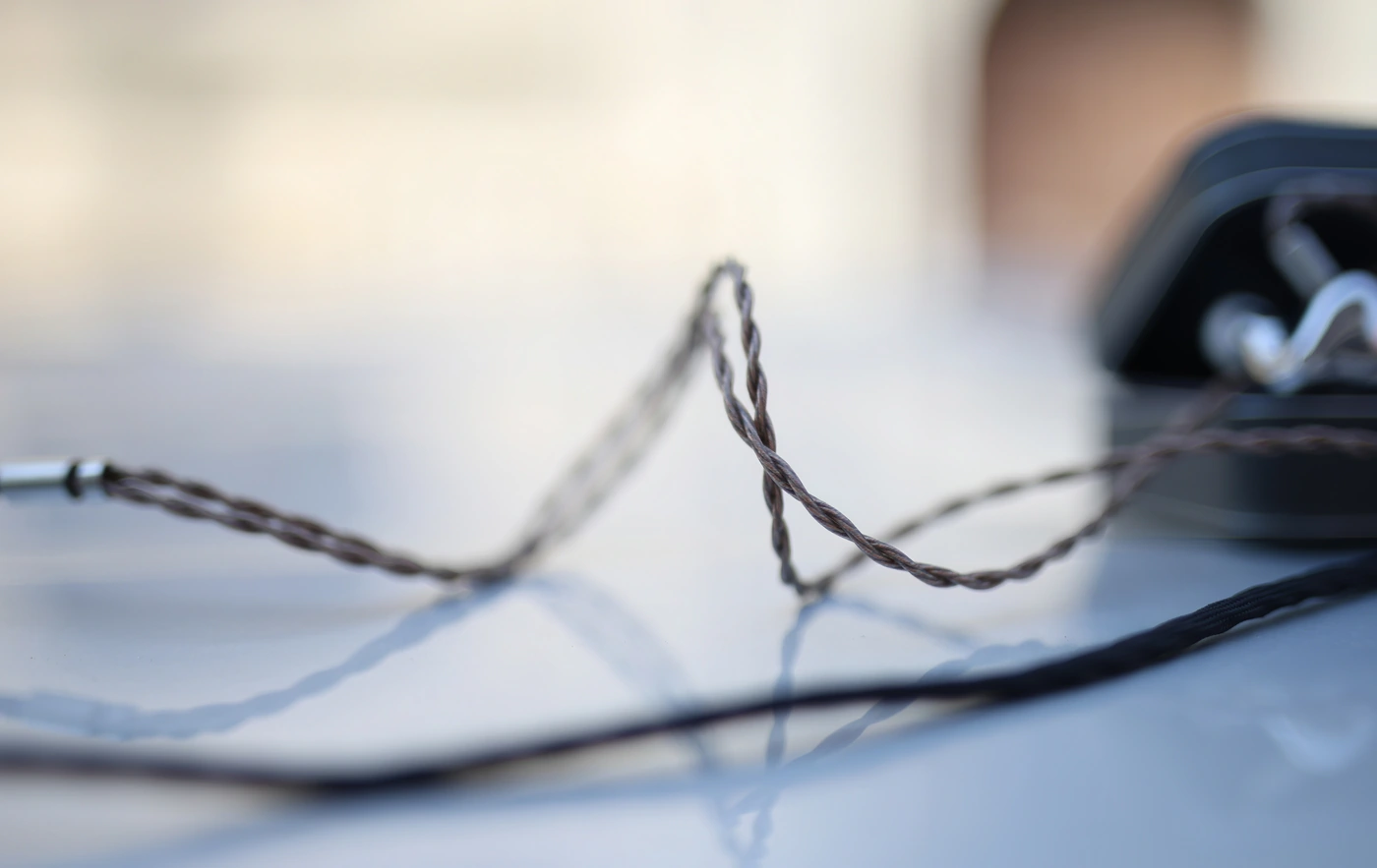 The cable of the Cadenza 12 is a unique one that I feel no one will ever want to upgrade from, and the construction uses 204 strands of 6N monocrystalline copper and silver in a hybrid weave construction. There is a good balance between the characteristics of both metals to allow for the best signal integrity, and to have an extremely low in-cable impedance. The cable also has detachable plugs, with 2.5mm Balanced, 3.5mm Balanced and 4.4mm Balanced included in the package with Cadenza 12. The cable has a cover made of textile beneath the Y split, and it allows you to see the copper / silver strands above. The ear guides are very tight and offer strong support for the IEMs. 
Letshuoer made sure that you'll have a premium experience with the Cadenza 12, and there are 9 pairs of eartips, and tip rolling is important for finding the best comfort and sonic performance. As with most of my recent reviews, I've been using an aftermarket pair of ddHIFI ear tips that have a good comfort for my ears, and which allow me to experience most IEMs with the same eartips, to exclude eartip dependence for sonics. Overall, Cadenza 12 is incredibly comfortable, the ear guides offer strong support for the IEMs, they have no driver flex and no strong void, the IEMs having ventilation for the dynamic drivers. There is a grille to protect the acoustic bores from dust and debris, and we also have the most rugged transport case out there, with leather on the outside, but metal on the inside. 
Subjectively, Cadenza 12 is a really comfortable IEM, but which has a tight fit, the cable coiling tightly around my ears, and allowing for a really perfect seal. It is important to fit them with smaller tips, as the insertion is medium rather than deep or shallow, and for the best comfort I am using ddHIFI small sized ear tips. Passive noise isolation is much better than most of the competition, and we have up to 30 dB of passive noise isolation, with most frequencies being killed at -25dB. This means that you will barely hear yourself typing or doing something else, although with how good the sound is I suspect you won't be doing much else besides focus on the music while using the Cadenza 12. We have a flexible cable above the Y split, but it can be slightly rigid below the Y Split. All in all, Cadenza 12 is one of the most comfortable flagships out there, and using them right after Ambient Acoustics MAD 24 makes it feel small and nimble. 
Sound Quality
Starting with the pairing list for the Cadenza 12, we have a rich selection of sources for pairing those super detailed IEMs, and they really do highlight what a good source is versus a less interesting one. I've always been a huge fan of using all-in-one solutions, especially with IEMs, so the main sources include FiiO K9 PRO, Shanling H5, Astell & Kern SE180, iBasso DX320, iFi Audio Go Bar, Aune S9C, HIDIZS XO, and Hiby RS2. Cadenza 12 is super detailed and clean, and it tends to sound better with clean, resolute sources, and will show source distortion really easily, so I like it better with powerful and clean, controlled sounding dongles like iFi Go Bar over entry-level options. As far as DAPs go, iBasso DX320 MAX TI would be the best source for them, especially as they are on the neutral side of things, and the bass is not at basshead levels, so a bit of extra warmth doesn't hurt, especially if you're looking for a warmer, more balanced sound. The treble is already bright, sparkly, but controlled, so both smoother and brighter sources work alright, you should go with the ones that are the most appealing to you here, depending on whether you want to enhance on the treble response or kill some of it.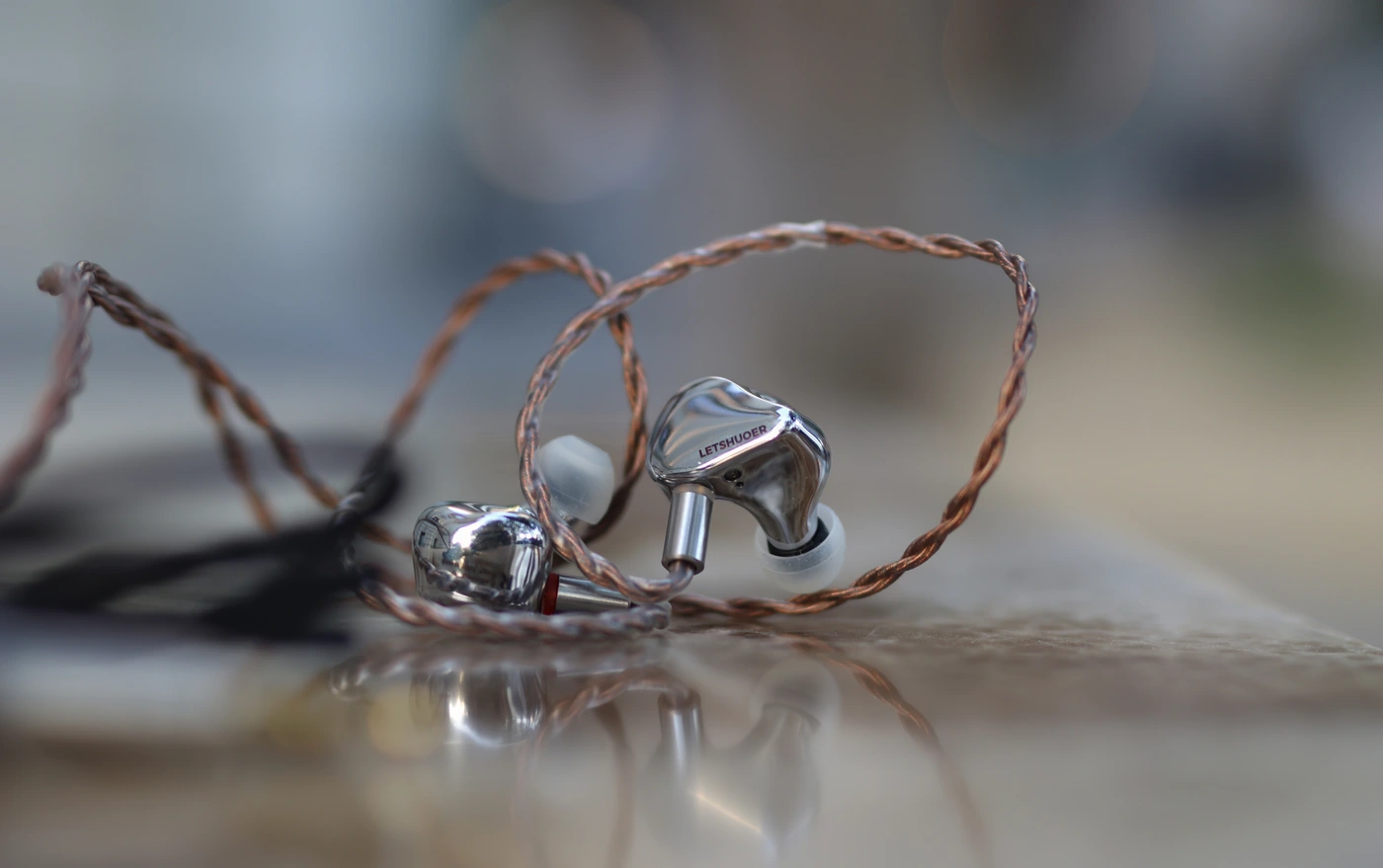 The sonic presentation of Letshuoer Cadenza 12 reaches far above what I'd call fair for a new company just releasing a flagship IEM, and they destroy most of the competition who's left screaming at the top of their lungs, trying to reach the same level of dynamics. Basically, Cadenza 12 is the perfectly balanced, natural sounding V-Shaped IEM that has a full, deep and impactful bass, a bass that can push the boundaries of the 20 Hz limit on an IEM, but also testing the hearing ability of the listener above 18 kHz, as Cadenza 12 can easily reach beyond. The bass and the treble have a more forward presentation than the midrange, and while the voicing and mids never feel pushed back, some extra low end impact, and some extra treble sparkle can make music far more engaging, more dynamic, punchy and more vivid. This signature and technical ability is everything I wish I hear with every single flagship, ability to match the pricing and which would make the IEM super easy to recommend to anyone asking me for what I would call enjoyable. 
Starting with the bass, Cadenza 12 is a sweet IEM to hear, it is deep, punchy, and has more than enough power to rumble some of my favorite tracks in my ears. It easily climbs as low as 20 Hz, and has a good presence in the sub-bass, but the bass is magically enhanced to be more present up to about 80Hz, having not just the sub uplifted, but the entire bass body and presence, adding some much needed substance and body to music, giving it richness and depth, impact and color. Given the increased presence of the bass, the speed is natural, edging on slow, which leads to slightly longer musical note delay, and a really satisfying impact and punchy for rock and metal music. It is hard to even tell whether I prefer EDM or rock more with Cadenza 12 because both are presented in a way they're darn enjoyable, and even songs that I heard a thousand times still sound amazing, such as Muse – undisclosed desires, or Electric Callboy – Monsieur Moustache. This is the most cliche thing a reviewer can write about a product, but exploring my music collection with Cadenza 12 actually does allow it to be reborn to life, to bring me to a moment where I can enjoy all the music I saved up over the years and understand why I was enjoying it in the first place. The bass of the Cadenza 12 can make Escape The Fate actually have a bassline and a drum that has low-end presence, making the band far more enjoyable, especially in the This War Is Ours album. 
With such a strong bottom end, you'd expect the midrange to be recessed, but it has a delightful presentation, where the lower midrange has a bit of recess, vocals are presented slightly forward, close to the listener, and there's just enough upper midrange and lower treble presence to give guitars the much needed emotion, presence and texture. To put it in words, the midrange is rich, technically detailed and clean, but also enjoyable and smooth where it should be. Sound expands in every direction, width, depth, height, allowing each instrument to sound natural, scatter in the space it was recorded in, but be focused if the recording presents it close to you. You will hear the album, the recording, the room and each little bit of spatial information that's available effortlessly, without Cadenza 12 forcing the song to be wider. At times, it does bring the voices and the singer slightly closer to the listener, but this is done tastefully, to not lose the central focus of the song, and usually forward instruments are bountiful, with a rich and pleasing presentation, while background instruments play well separated from each other, and well separated from the foreground, everything has a sense, and the kind of instrument separation Cadenza 12 has is exceptional. It is not surprising to be technical, but making every single voice that's played enjoyable is the biggest feat of the Cadenza, and you can go straight from DPR Ian to Enter Shikari, to System Of A Dawn, to Pierce The Veil to Apashe and all of them will be super enjoyable, deep, clean and rich. There's a perfect balance of emotion, richness and detail to make all songs alive, vivid and punchy. 
The treble is the right topping for this musical cake, it is bright, vibrant and quite forward. The trick to doing a forward treble, but keeping it enjoyable is to make the texture smoother, and keep it harshness and sibilance free, which I think Letshuoer achieved quite well. Their other IEMs were always going for this kind of V-Shaped signature, so it makes sense that the flagship would too, but the way it achieves it is unbelievably good, they actually produced a flagship IEM that is bright, airy, and sparkly, but really easy to listen to and enjoy. Overall, it has the dynamics, resolution and refinement that a flagship is always meant to have, but then makes music vivid, punchy and impactful on top of being an enjoyable listen. There's nothing more enjoyable when enjoying your favorite tracks than hearing them at their best and Cadenza 12 delivers that listening experience. If every IEM represents something unique, Cadenza 12 is the most enjoyable mix of the engagement, punchiness and dynamics of a live concert, but the precision, technical detail and resolution of a studio, giving you the best of both worlds. 
Comparisons 
Letshuoer Cadenza 12 vs Unique Melody Maven PRO (2299 USD vs 1799 USD) – Starting with the package, both come in exquisite, high-end packages and both have a nice design, beautiful shells, but Maven PRO has a slightly lighter IEM shell, although they are a tie in overall comfort. The modular cable of Cadenza12 is an upgrade over the default cable of the Maven PRO, and the fitting of the cable and IEM is better. The sonic presentation is similar in soundstage depth, but Cadenza 12 is a bit more holographic and wider, while Maven PRO sounds more focused. A big role here is played by the fact that Maven PRO has a stronger mid bass emphasis, which seems to be part of the Unique Melody Maven PRO, while Cadenza 12 has the entire bass range increased in presence, sounding more natural and more even all across the range. The midrange is similar, although Maven PRO has a slight coloration from the mid bass emphasis, and Cadenza 12 is more natural in the mids. The treble is more natural, smoother and less fatiguing on Cadenza 12, while Maven PRO is one of the brighter IEMs I know, and likely one of the brightest IEMS I heard, having a really bright, sparkly and airy treble. Both handle all music well, but Cadenza 12 is more punchy and more dynamic, thanks to the higher bass and better loud volume handling, but both will make a listener happy if you're looking for the kind of signature they provide, warm, thick and lush with a strong treble for Cadenza 12, and a more moderate V-Shaped sound that will be more versatile and universal on the Cadenza 12. UM Maven PRO is harder to drive, but more sensitive to source noise too. The passive noise isolation of Cadenza 12 is stronger and it will isolate you better from annoyances. 
Letshuoer Cadenza 12 vs FiR Audio Frontier Series NE4 Neon 4 (2299 USD vs 2299 USD) – The package of both is great, but Cadenza12 wins for the better default cable, which is modular, and for the better transport case. The comfort is better for the Neon4 which is lighter, more ergonomic, the weight of the IEM shell is slightly lower on the Neon4 and so is the cable weight. This being said, the cable of Cadenza12 is modular and of an excellent quality, which makes it hard to say either is a winner over the other in build and comfort. The sonic presentation has similar levels of details and clarity, although Neon4 presents more details in the lower midrange, while Cadenza12 has better details in the upper midrange, treble, and has a deeper sub-bass punch. Neon4 tends to have a much warmer mid bass with more warmth in general across all the sound, with a somewhat squeakier treble presentation, thinner and more focused on the 14-16kHz, while Cadenza12 has a more natural sounding midrange, with less warmth and a more balanced sound. It feels like Cadenza12 is a more balanced and cleaner listening experience, while Ne4 is a specific kind of V-Shaped, warmer and splashier, which I like. Staging is wider on Ne4, instrument separation is about equal between them, although both have similar depth for the soundstage too. Both are IEMs and inherently easy to drive, but Cadenza12 is quite a bit easier to drive, and more sensitive to source noise than Ne4, which is harder to move. Passive noise isolation is much better on Cadenza12.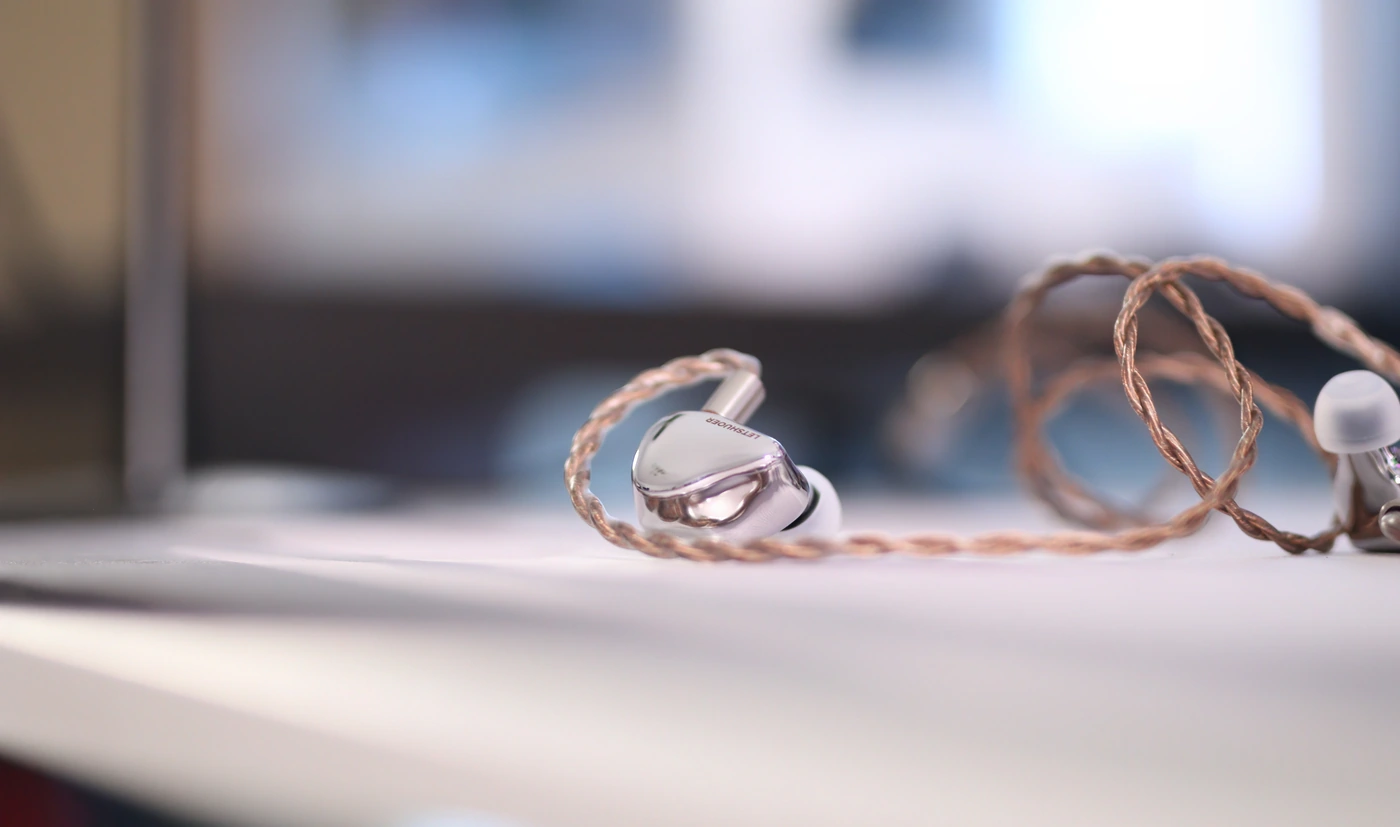 Letshuoer Cadenza 12 vs Ambient Acoustics MAD 16 (2299 USD vs 2999 USD) – The package of Cadenza 12 is better than that of MAD16, especially when you consider the better default cable, but the comfort is a tie as MAD16 has lighter IEM shells that are more comfortable in my ears after long hours of usage. The sonic presentation is similar in resolution, detail and clarity, but MAD16 is a much more balanced sound that exaggerates the bass and the treble less than Cadenza12. MAD16 will sound more linear, but still have outstanding impact and width, excellent resolution and textures. We can see how the more drivers in MAD16 create more separation between instruments and how Cadenza 12 sounds more coherent in general. MAD16 is better for those who prefer a more present midrange, less V-Shape emphasis and more balance between background and foreground, with a wider soundstage, while Cadenza 12 is better for those who want to feel like they're in a concert hall and are listening to a song with a deep bass, lots of substance, a sparkly, airy treble, and natural voicing. Both are sensitive to source hissing, but MAD16 is slightly more sensitive and also slightly easier to drive than Cadenza12, even though they come with a single ended cable from the factory. Adding a balanced cable, and MAD16 is crazy easy to drive. Passive noise isolation is about equal, with a slight nudge to Cadenza12 being better.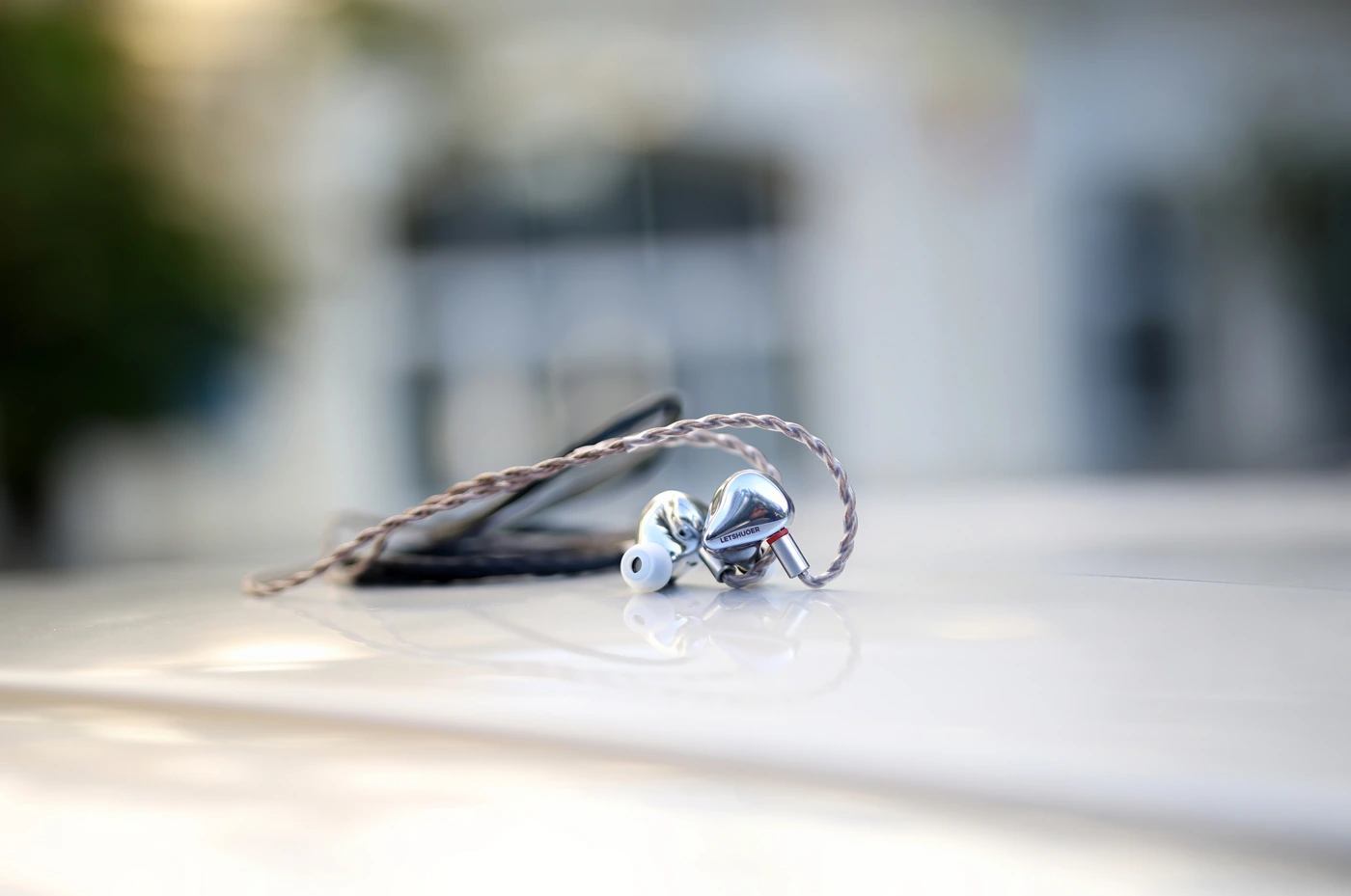 Letshuoer Cadenza 12 vs Dita Perpetua (2299 USD vs 2999 USD) – Perpetua is one of the few IEMS in today's comparison rooster that can make a claim to having a better package and default cable than Cadenza 12. To be fair, Perpetua has detachable cables that are universal, just like Cadenza 12, but the cable of Perpetua, while technically better, is also more rigid. The shells of the Perpetua are smoother, lighter, but the cable holds them back a bit, and it is a big part of their cost, so comfort is a tie. The sonic presentation of Dia Perpetua is smoother, more laid back, more relaxed, with a heavier bass, but not by a large margin. The soundstage of Perpetua is wider, with more space for instruments to play in, while Cadenza 12 sounds more focused, more forward, more punchy in the midrange, voices are more natural, and guitars / pianos have more emotion. Both IEMs do well for all music styles, but Perpetua having a smoother, more relaxed treble will work better with music that doesn't require much sparkle, so Cadenza 12 works better for rock, EDM, certain electronic music and pop. Both are expectedly easy to drive, both are fairly sensitive to source noise, you'd be happy with Perpetua if you want a smoother, bassier deeper sound, which is more relaxed, and happier with Cadenza 12 if you prefer a more lively, forward and V-Shaped sound that balanced the bass with some treble presence. Passive noise isolation is stronger on Cadenza12. 
Letshuoer Cadenza 12 vs HIFIMAN Svanar (2299 USD vs 1999 USD) – Starting with the design, Letshuoer insisted on having the better package, better cable, more versatile package, but the larger and heavier IEM shells too. This is important because with Svanar, the shells are quite a bit lighter, and the comfort is better for long-term usage, yet with the cable of the Svanar not working well with aftermarket options, you're locked with single ended sources, so you'll always know that you're not getting the best of your collection. Sonically, both are very detailed, resolution is outstanding, Cadenza 12 is a bit more dynamic and punchy, especially because it has more sub bass, and mid bass in the sound, while Svanar is more neutral, brighter, more open, wider sounding and more airy. Svanar tends to sound more like an open-back headphone, or like you're not wearing anything at all, while Cadenza 12 defines the boundaries of your soundstage quite a bit more. From two excellent options, you'd be happy with either, they both sound controlled and refined, Svanar more treble, less bass, Cadenza 12 smoother treble, much more bass, deeper sound, at the cost of soundstage size. Cadenza 12 is more sensitive to source noise and easier to drive, but both are fairly easy to drive and neither should pose trouble for a decent DAC/AMP or DAP, although you won't reach max potential with either if you're using a smartphone. Passive noise isolation is much stronger on Cadenza12, which cuts you almost entirely away from all background noise. 
Pairings
Letshuoer Cadenza 12 + iBasso DX320 MAX TI (2299 USD + 3499 USD) – We have a heavyweight source with DX320 MAX TI, this is the kind of source that can drive basically anything and everything, but even when the other end is an IEM, we're hearing a clean, distortion-free sound, and with the large range of volume adjustment implemented by iBasso in their 4-levels design, I think that DX320 MAX TI is the best source for almost everything, although it is rather pricey and hard to recommend to anyone who wants to stay on a budget. The sound is deep, so deep and well separated, wide and airy, and with a specially impactful punch. Cadenza 12 in general has a super good dynamic, but DX320 MAX TI brings that to insane levels, it is the kind of DAP that can put bass back into your bones and remind you of why you loved partying in your teenage years. The best part is that despite the treble being rather airy and forward, it is fatigue-free and DX320 MAX TI is great with control, allowing the treble to shine through without making it unbearable.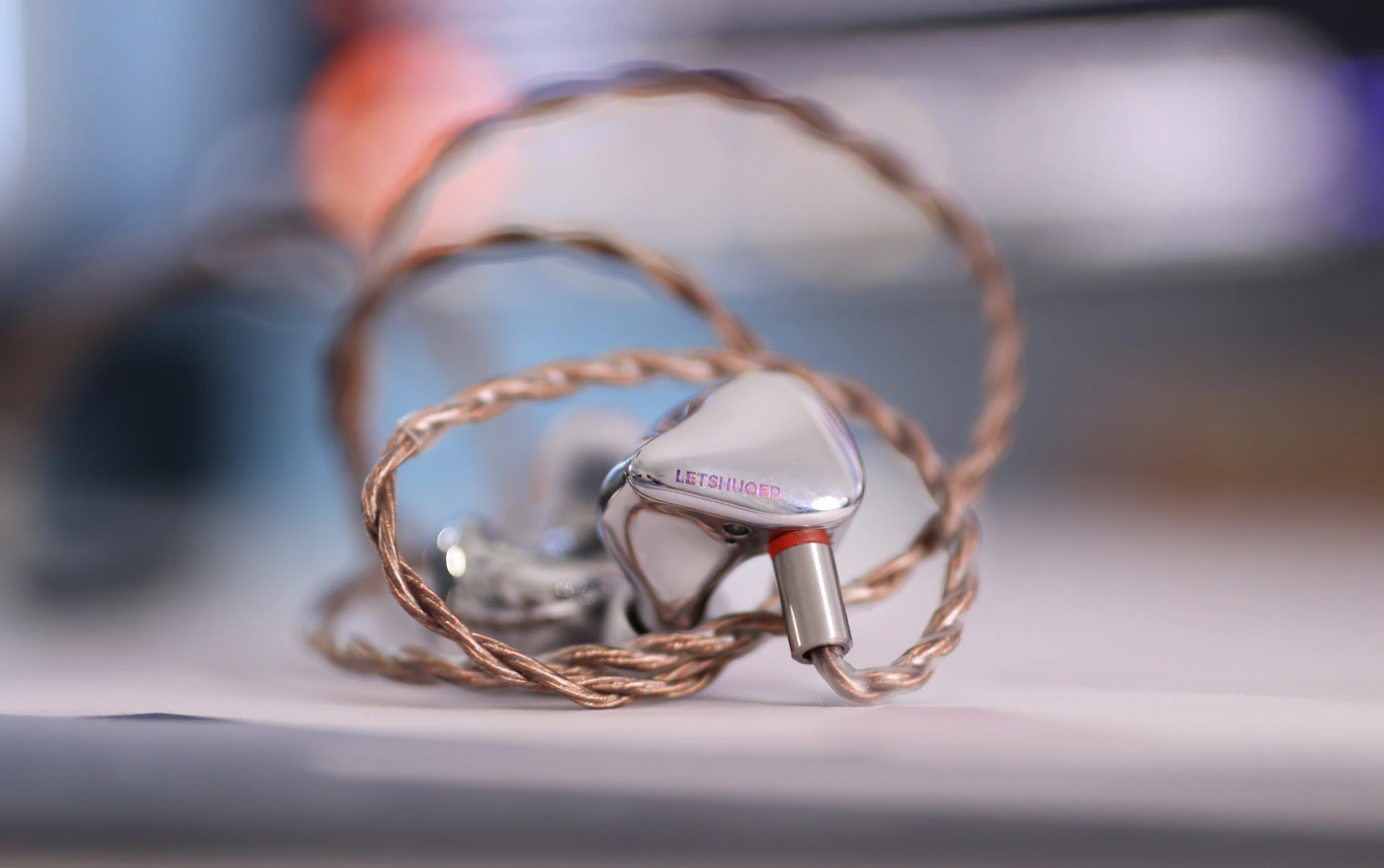 Letshuoer Cadenza 12 + Hiby R6 III (2299 USD + 499 USD) – R6 III is a great source for Cadenza 12, and despite it not being the priciest DAP that I reviewed recently, it has outstanding resolution, clarity and detail, along with excellent dynamics and punchiness. While clearly not as deep and controlled as the bigger, pricier sources in today's review, R6 III can still be quite excellent. The way it sounds slightly overdriven pairs well with the low-distortion of Cadenza 12, and we're getting a really juicy and vivid presentation for guitars, punchy drums, and forward voices that feel close to the listener, all while the soundstage expands nicely in width. The app support of R6 III is good, it is a smooth DAP with good build quality, but word on the street is that iBasso is soon coming up with new DAPs in the midrange which will heat up the market even more.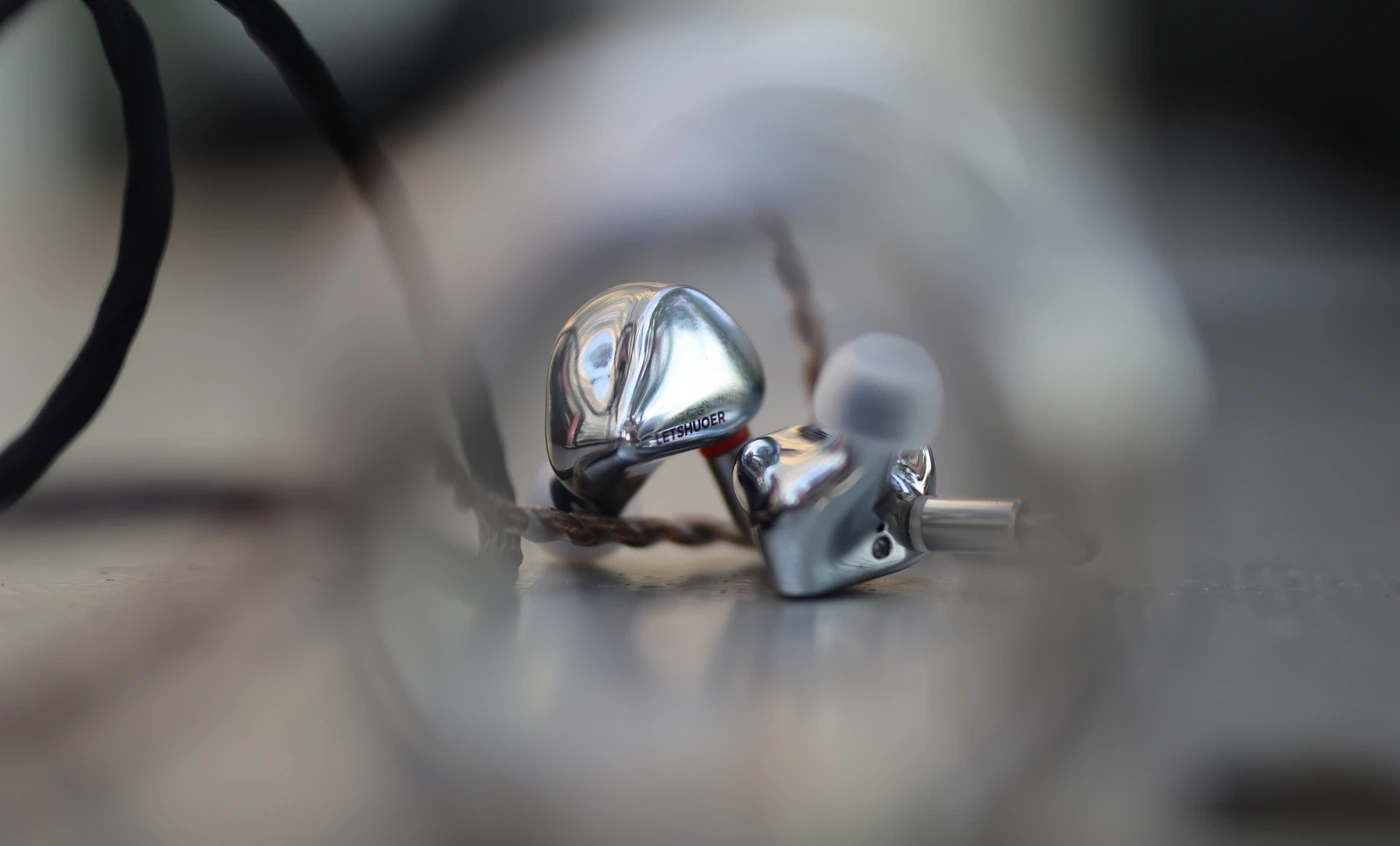 Letshuoer Cadenza 12 + Astell & Kern A&Ultima SP2000T (2299 USD + 2500 USD) – SP2000T is the best DAP for those who want a sound that's a bit warmer, a bit smoother, and more laid back, to relax to, lean back and enjoy the melody. It has strong streaming and app support, but the closed system of Astell & Kern, which is well known for having zero bugs, and for running smoother than butter. It is the kind of DAP that I can enjoy for days and even weeks and never feel bored or searching for changes. SP2000T is also practical, being ergonomic, portable and fun to use, an all-in-one solution for those who don't want an overly large device, but who want the ultimate sound possible with a touch of tube and love. 
Value and Conclusion
As it is always the case with flagships, you can't tell straight away if the value is as strong as that of entry-level products, and even when the value is quite excellent, we are reminded that there are products from the same company that sell for a few hundred Us dollars and which have already left a mark in the world with their performance, so it is important to keep in mind that Cadenza 12 does not play in the same field as those. If you want the ultimate value, it is best to try not to read about and not to research the flagships, but instead focus on the entry-level and the midrange. Cadenza 12 is a true flagship, and it answers the question of what can be had if you had all the money in the world and wanted the ultimate sonic experience, and well, it is amazing. Letshuoer, despite being a rather new and small company compared at least with the biggest players like Sennheiser and HIFIMAN, still managed to deliver a package that is larger, richer than most of the competition, a product that comes with a better cable, and with a better comfort than most of the competition. It feels like it was designed as a counter IEM to Dita Perpetua, offering a really similar package and experience, but with a very different sound and tuning.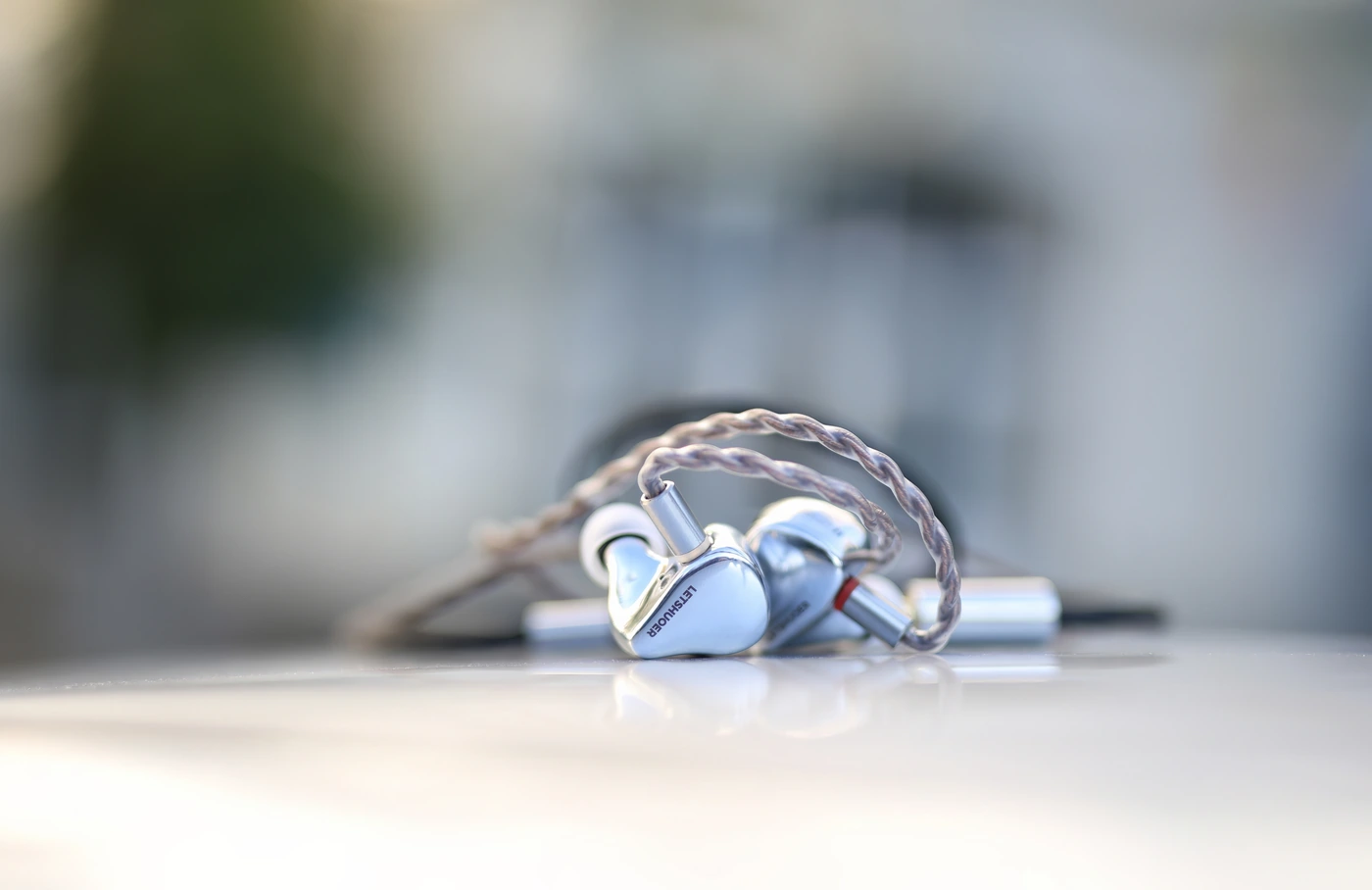 And just like all of the competitor flagships that do provide an experience worthy of their price point, today we will be adding the new Cadenza 12 to the Audiophile Heaven Hall Of Fame, as one of the best sounding IEMs ever designed, with excellent comfort, ergonomics, an excellent cable, and a great design.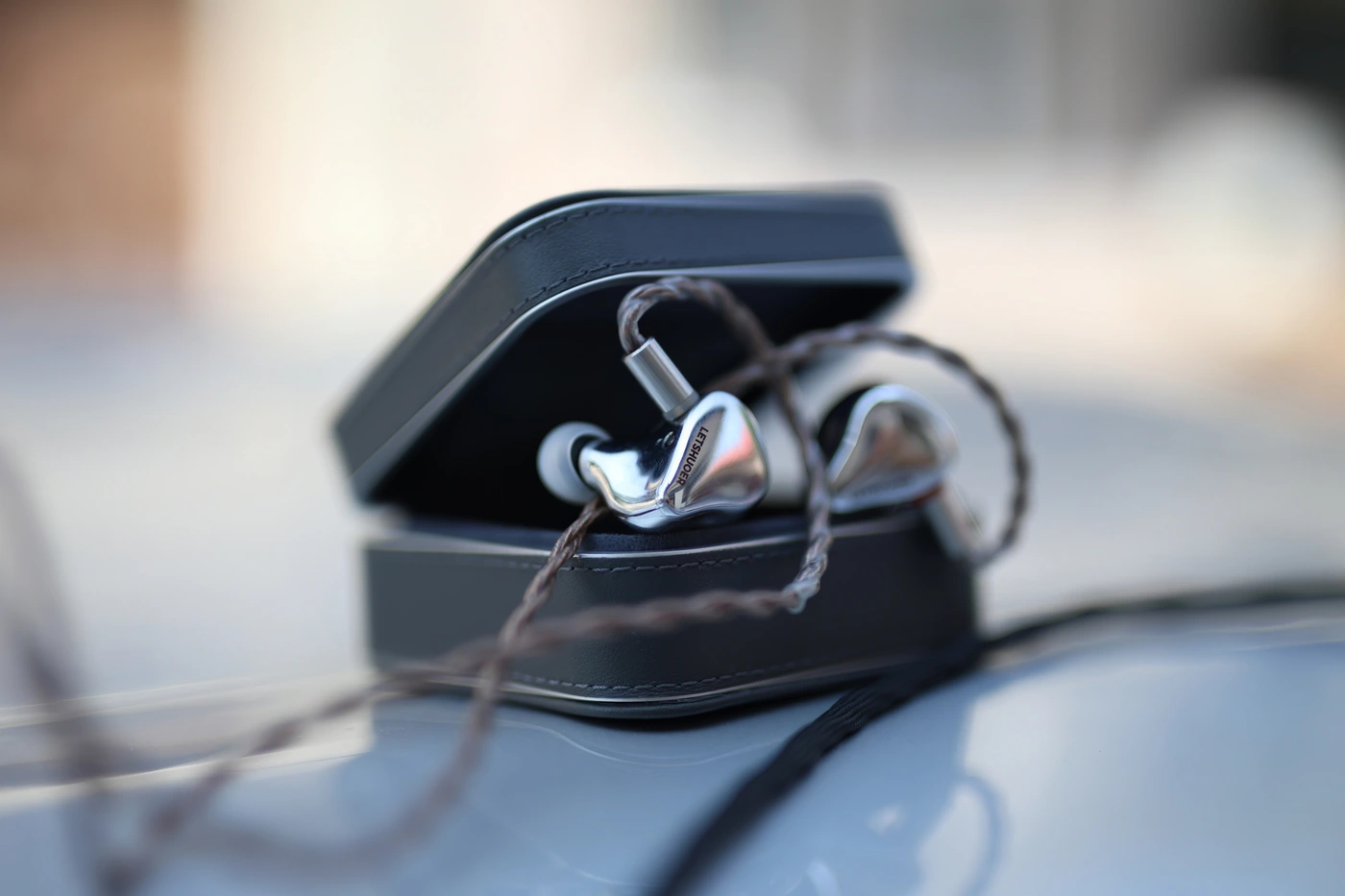 At the end of the day, if you want to hear every single detail in your songs, if you're looking for an IEM that has an emotional sound, which has superb comfort, outstanding resolution, and a wide, holographic soundstage, but which keeps everything together and allows music to shine through and sound as natural as possible, Letshuoer Cadenza 12 may be your flagship, and while most other flagships that are as comfy go for a warmer, smoother sound, we finally have a resolution master, detail centric flagship with the package to match the price, and support to give you an outstanding experience regardless of your expectations. 
Product Link
You can grab one from www.amazon.com here: https://amzn.to/49920hi
If you're in the UK, you can grab one from www.amazon.co.uk here: https://amzn.to/49au3g7
And if you're from Europe, you can grab one from www.amazon.de here: https://amzn.to/46JR9J5
Technical Specifications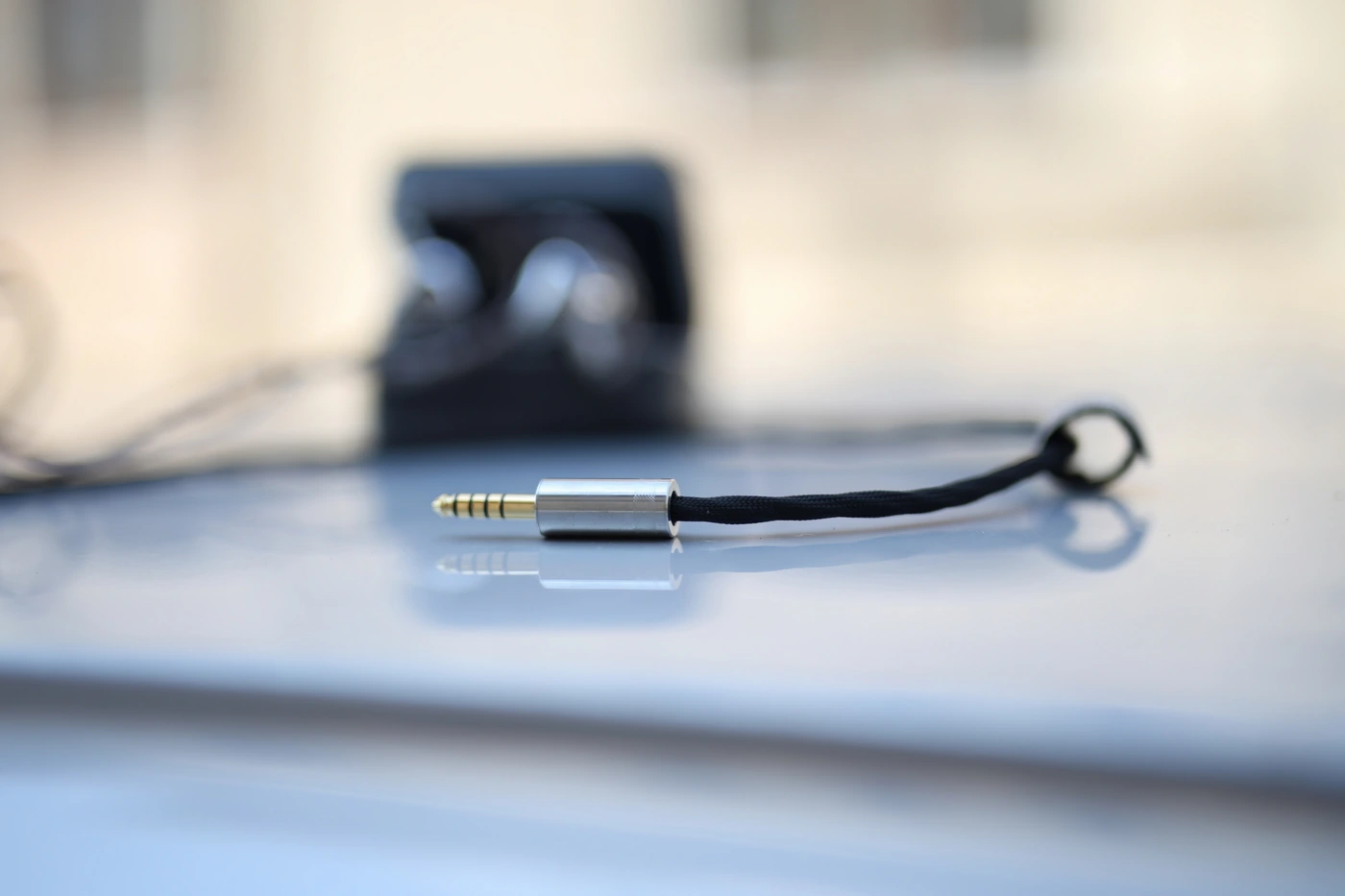 Driver Dype – 10mm LSS Kevlar Dome DD + Balanced Armature 
Sensitivity – 110 dB / mW 
Distortion – < 1%
Impedance – 16 OHMs 
Frequency Response – 20 Hz – 30 kHz 
Cable Material – 204 Strands of 6N monocrystalline copper and silver hybrid 
Terminations – 2.5mm, 3.5mm and 4.4mm 
---
--- Please remember to stay safe, and always have fun while listening to music!---
 - If you have a dime to spare, please donate, and help us! It would make the day brighter for me and my wife- 
---
Full Playlist used for this review
We listened to more songs than those named in this playlist, but those are excellent for identifying a sonic signature.  I recommend trying most of the songs from this playlist, especially if you're searching for new music! The playlists are different for Spotify, Tidal and Youtube, and based on the songs I enjoy and are available on each!
https://www.youtube.com/playlist?list=PL_cjBXGmwSHSdGcwuc_bKbBDGHL4QvYBu
https://open.spotify.com/playlist/5J3oloz8Riy9LxEGenOjQ0?si=979ba4f082414be7
https://tidal.com/browse/playlist/330fd544-8e5b-4839-bd35-676b2edbb3d5
--- Contact Us ---





---