Shanling H5 Portable DAC / AMP – Multi Tone Of Warmth 
Shanling H5 is a $369 USD DAC / AMP designed with portability in mind, offering a rich selection of inputs and outputs, a lower power than H7, but still enough for most planar magnetic headphones, with RCA, Balanced 4.4mm, and Single Ended 3.5mm Outputs. With a battery life of up to 12.5 hours, H5 is going to be the focus of our review today, and it will also be compared to other high-quality DAC/AMPs including ifi Audio Go Bar (329 USD), EverSolo DAC-Z6 (459 USD), Aune X1S GT (349 USD), and FiiO Q5s (350 USD).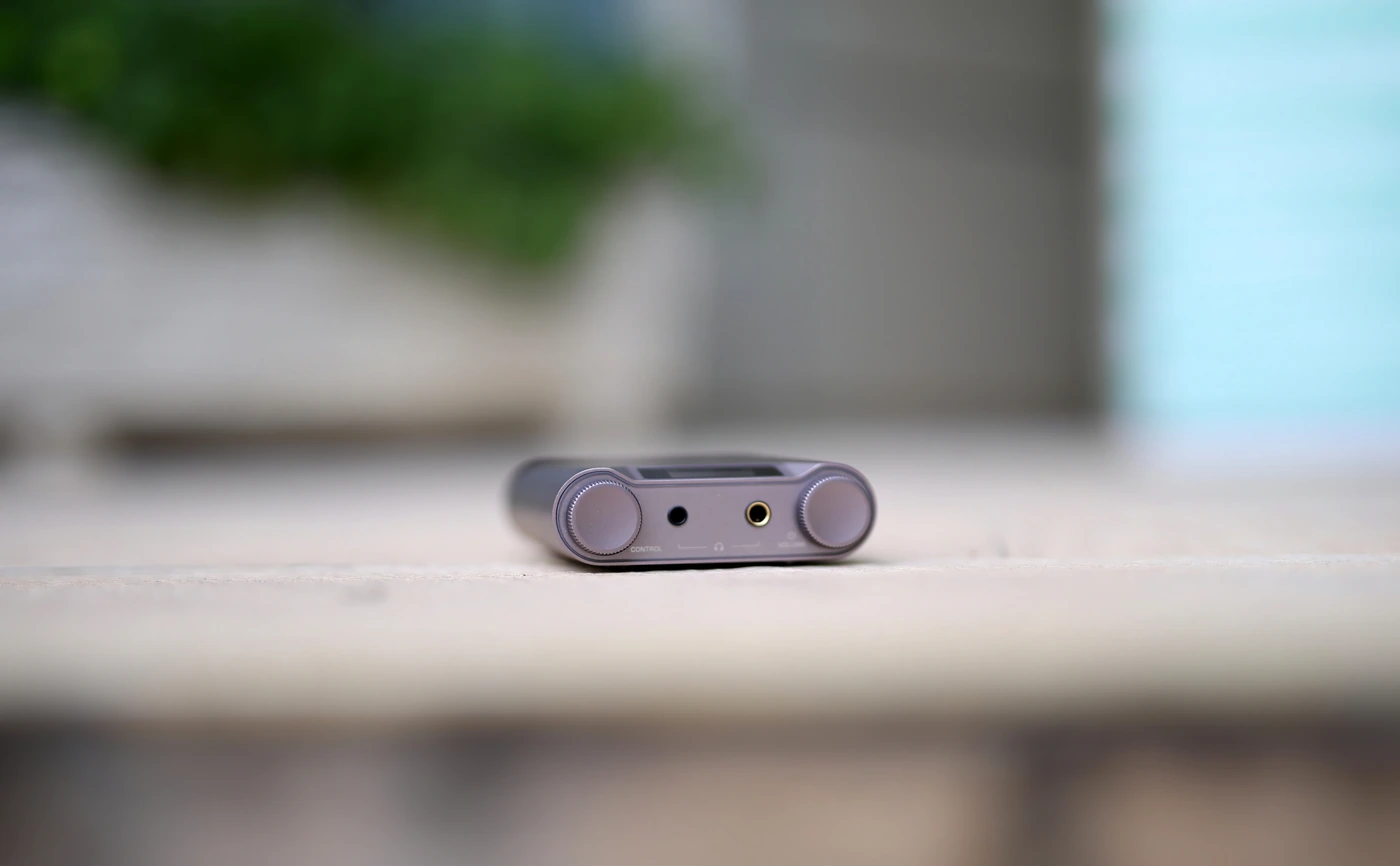 Introduction
Shanling is one of the most popular companies from China, having made a big name for themselves for their excellent design, outstanding support, and the house sound they tend to infuse in their products, which are known for their warm, thick and usually full sound. Indeed, if there is any company out there, I could and will usually recommend to any music lover looking for a wide sound, a deep bass, and excellent low end punch, then Shanling it is. Shanling is usually sold through the usual channels for Chifi and Chinese products, with the exception that they make an effort to make their products available on Amazon, which is a popular platform that I also recommend. With Amazon, you typically get the longest return windows, best support, and exceptional warranty for the products you're purchasing, which is a strong reason why I have Amazon links in every review I make nowadays. 
It should be noted that I have absolutely no affiliation with Shanling. I'd like to thank Shanling for providing the sample for this review. This review reflects my personal experience with the Shanling H5 DAC / Headphone AMP. Every opinion expressed is mine and I stand by it. The purpose of this review is to help those interested in the Shanling H5 DAC Headphone AMP find their next music companion. 
Product Link
You can grab one from www.amazon.com here: https://amzn.to/3ZeRIYo
If you're in the UK, you can grab one from www.amazon.co.uk here: https://amzn.to/3Pz0vkB
And if you're from Europe, you can grab one from www.amazon.de here: https://amzn.to/3ZfOV0S
Build Quality/Aesthetics
Starting with the design, we have a really smooth and rounded device, which Shanling calls a Full-Scene Hi-Res Decoder Amplifier. The case is made of Aircraft-grade magnesium – aluminum alloy, with a weight of 270.4 grams for the unit. It has a super fine texture in the finish, offering a good balance of weight across the whole DAC/AMP. We have audio decoding that goes as high as 768kHz / 32 Bit.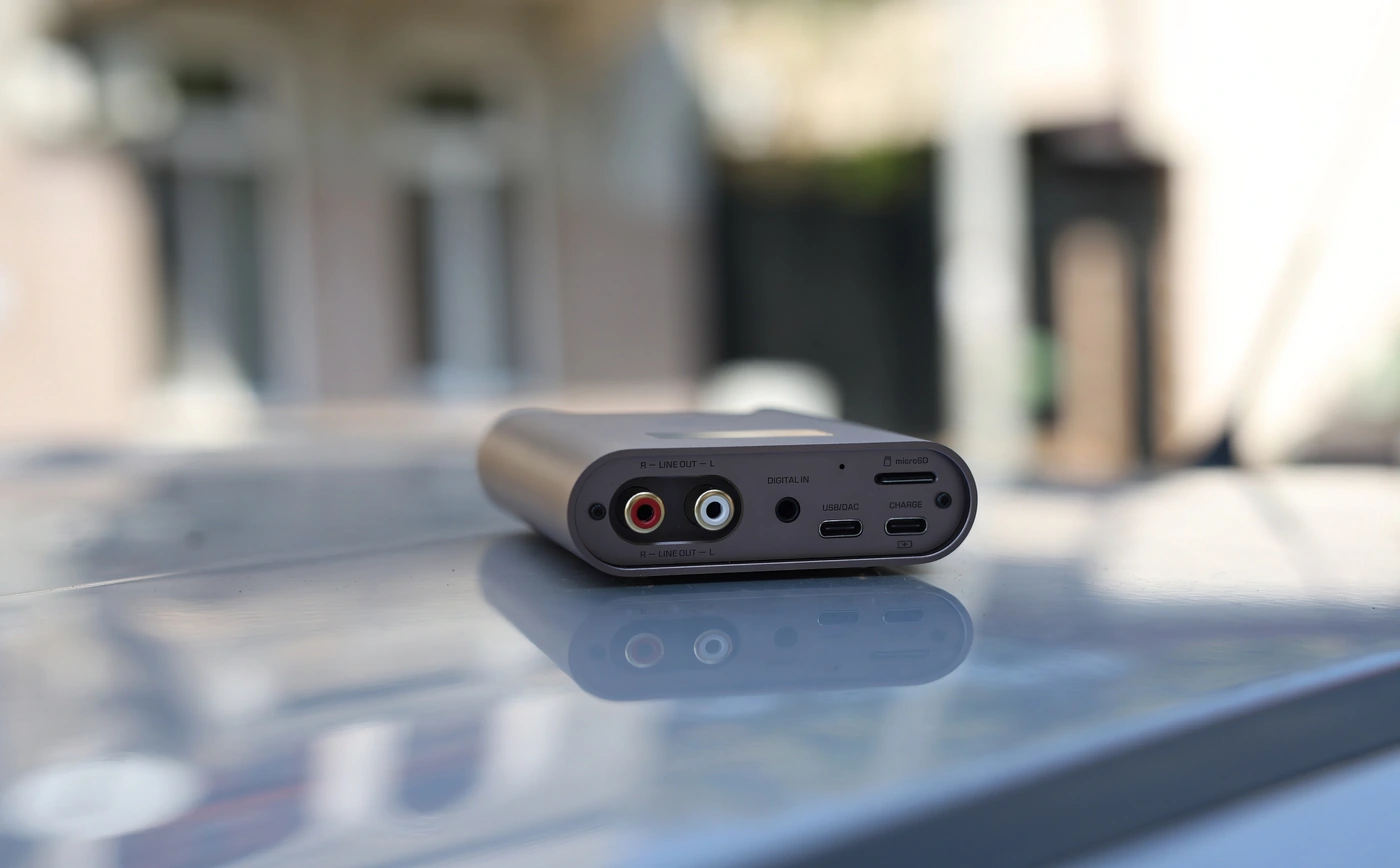 H5 is designed around two AKM AK4493EQ DAC Chips, offering a SNR higher than 121 dB, and a THD+N of merely 0.004%. The USB Decoding part is handled by a XU316 third-generation XMOS Chip, which is able to offer decoding in real time with no delays. While some older Shanling products were known to have a bit of delay when used as a USB DAC, with H5, you will just have to wait until it wakes up, as when it starts playing after there was nothing playing for a while, it can take a second or three to wake up, but music is always playing in real time with no delays. This means it is useful for competitive gaming, and I couldn't detect any USB delay, not even 30 ms which is the usual. The USB input is in type-c and it also offers full MQA decoding, although MQA will soon be replaced by lossless signals.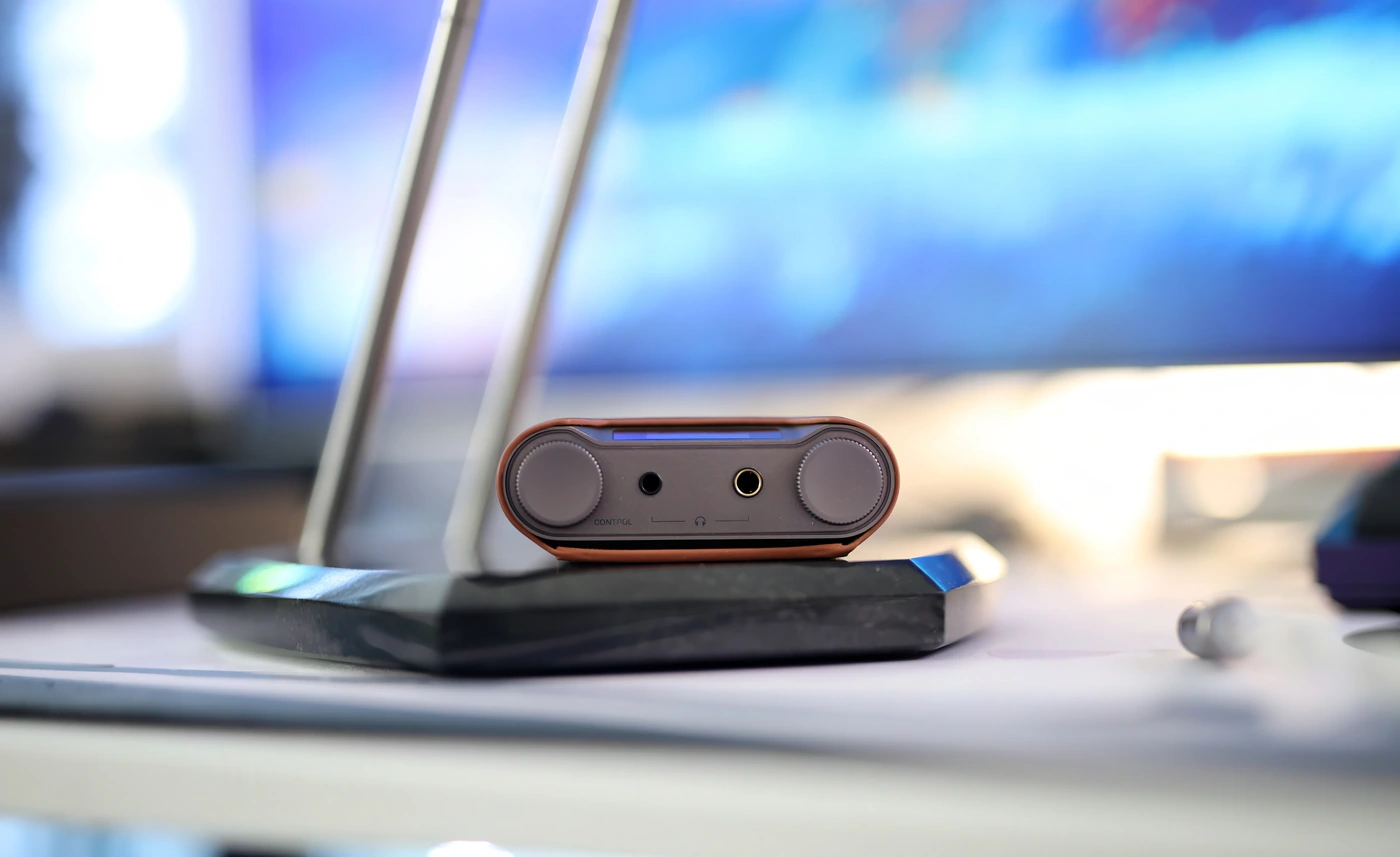 Since this looks a bit like an odd design for newcomers, it will act like a portable headphone amplifier with decoding DAC tech that can be controlled via the Edict Player App for Shanling. With a new product comes a new OP-AMP design, and H5 uses two TPA6120A2 OP-Amps from Texas Instruments, and also OPA1612, with third-generation FPGA Technology, and a KDS femtosecond low-phase noise oscillator. While we've seen OPA1612 before, I am fairly sure H5 is the first DAC/AMP we're officially reviewing with TPA6120A2 OP-AMPs.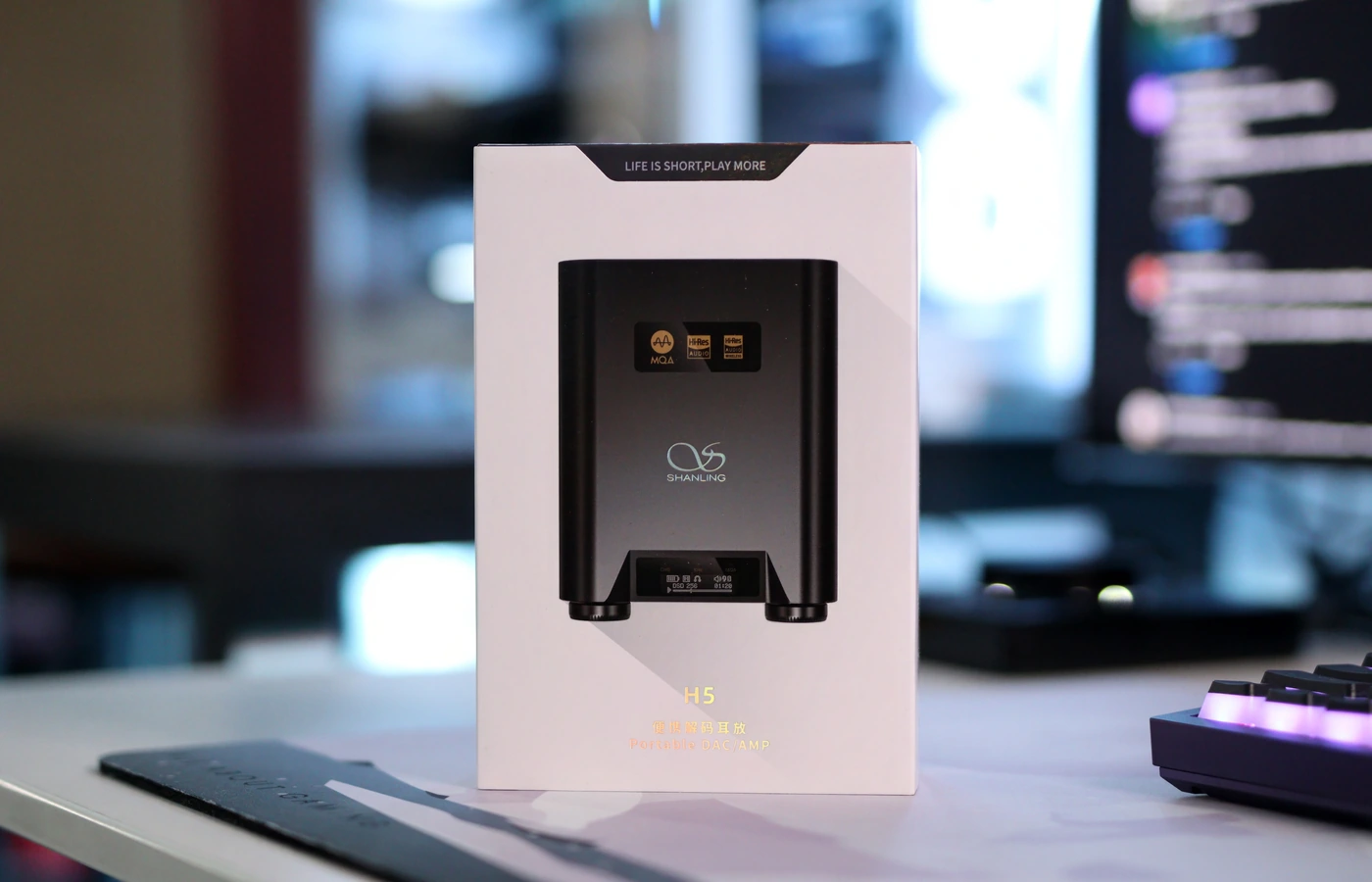 We have Bluetooth 5.0, with proper support for LDAC, SNC and AAC, which is useful for basically all smartphones, PC and even some consoles. The data port is separate from the charging port, and via the Type-C USB input, you can connect CD Players, Nintendo Switch, PS5 and basically all devices that have a USB port. The battery is a large 3500mAh batt, with an exclusive PMU chip that can handle QC3.0 18W fast charging speed. This is actually handy, as the battery should fill up in less than two hours and a half, offering up to 12 and a half hours of battery life. Of course, this 12 and a half hours has been measured using the Single Ended output, a low volume, IEMS with an impedance of 32 OHMs, and Single DAC Mode. The Bluetooth input works flawlessly, and in my controlled testing, the signal is rock solid through two walls, or around 10 meters, more than this being unrealistic. With Bluetooth, you may still get signal dropouts in case your source / smartphone does not have a strong antenna, or if there is a lot of network congestion, all of which I explained in my Bluetooth article.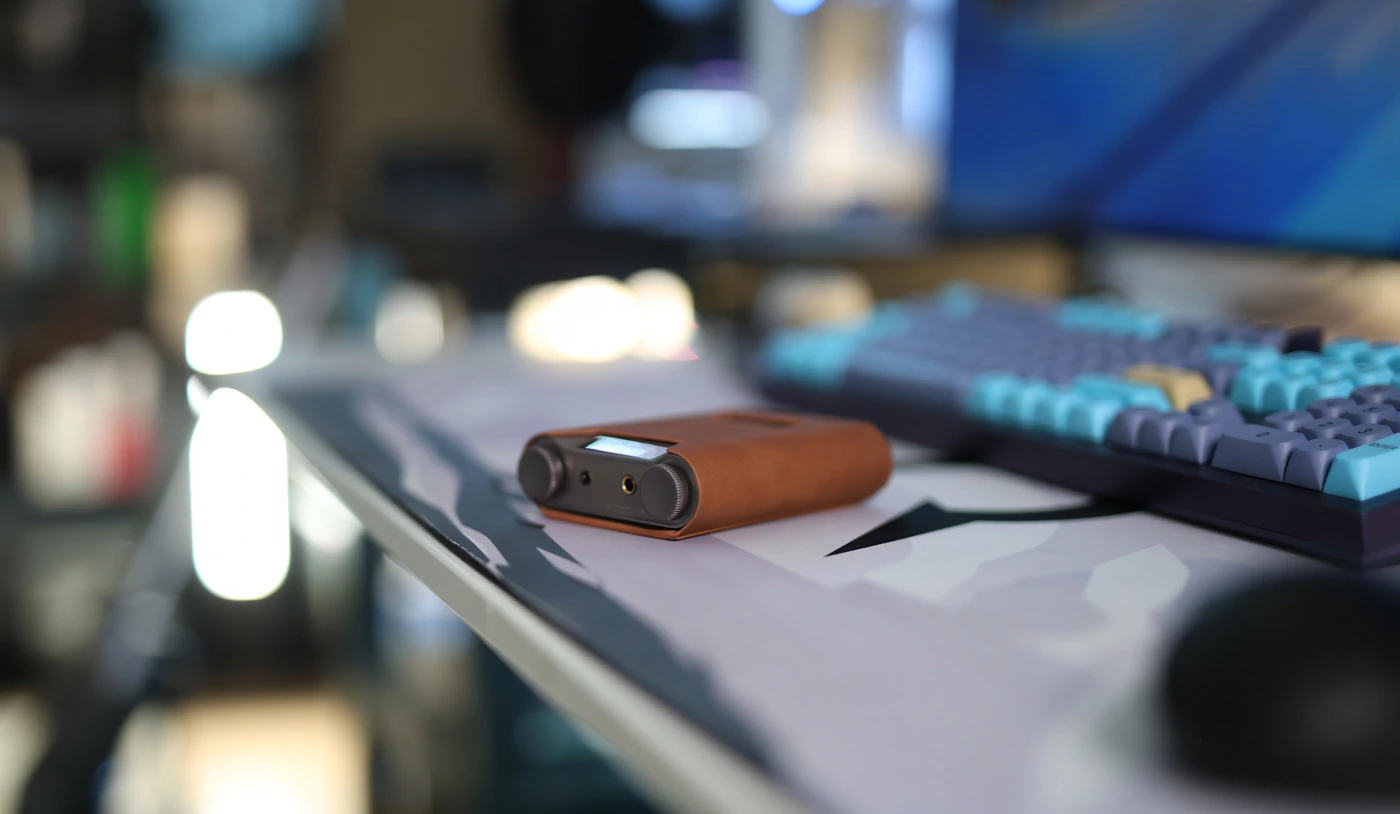 I have tested the battery life in a more realistic scenario, with IEMs around 16 OHMs of impedance, the Balanced 4.4mm headphone output, Dual DAC Mode, and using a high to very high volume. I still managed to get over 8 hours of battery life, putting the H5 to the hardest test of its life. This is actually quite exceptional, and if you will need anything less than I did there, you should be getting a long battery life that could get you through a week of sporadic usage. You can also connect it to an external Type-C port while it is in use for it to charge, and it will stop charging once full, so the battery shouldn't get damaged if you leave it charging while in usage.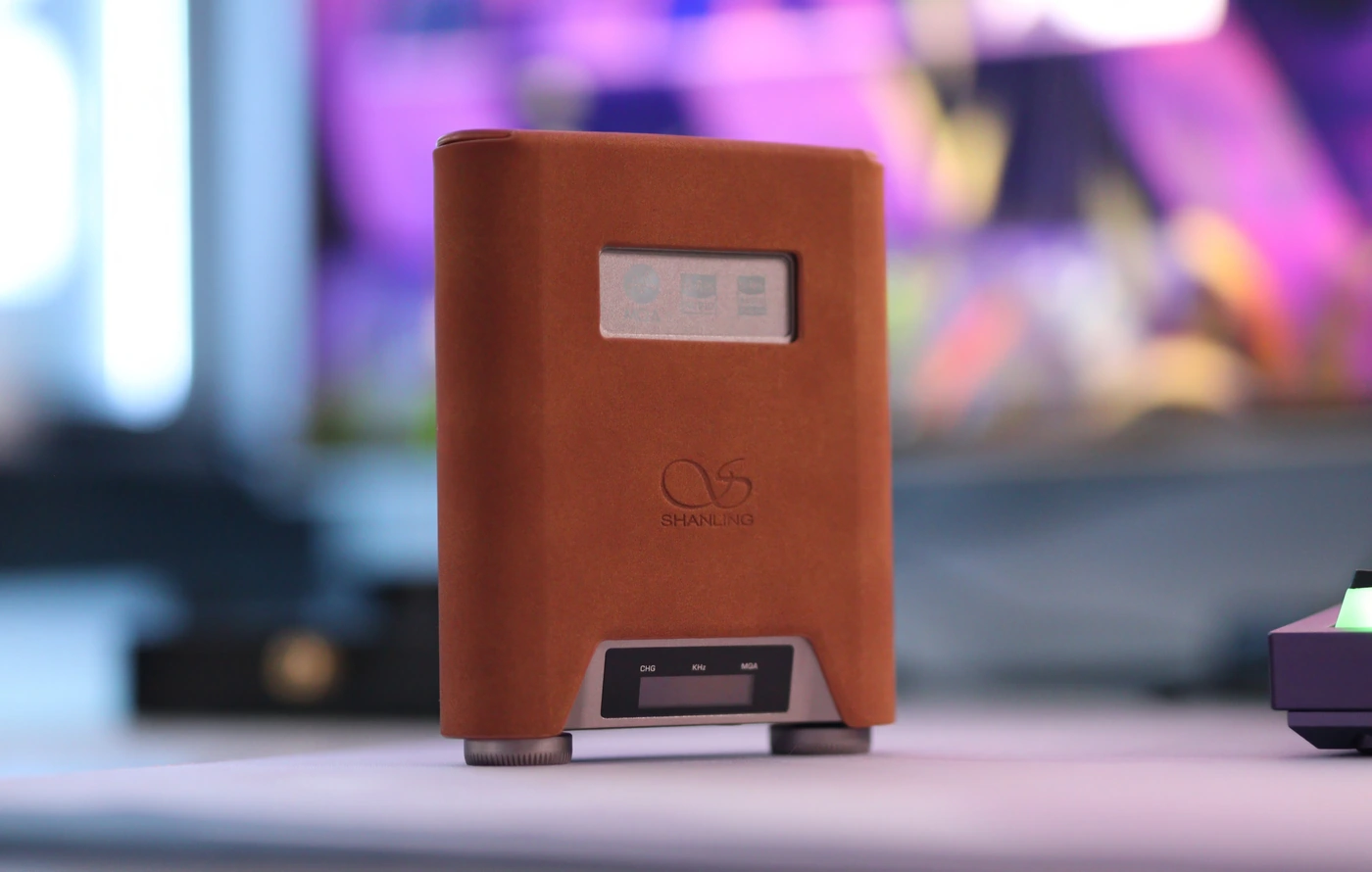 The Monochrome 0.87″ OLED display is hard to catch in photos, as it has a noticeable PWM that the camera can't catch, but it is not large enough to offer anything besides a very basic navigation through the menus of the H5. I found myself using H5 as either a full DAC/AMP for my smartphone, or as a shuffle DAP by having a microSD card with my music in and shuffling through the playlist. You can naturally use it without shuffle if you control it via the Eddict App for Android, but if I didn't have the smartphone connected as the source, I wanted a zero interference experience. There are two wheels at the front, the left one being useful for browsing through the menus, or changing the songs if playing from the microSD card, and the right wheel being for turning the unit on and off, and for changing the volume. The volume can be quickly adjusted, and the wheels have a satisfying step that you can feel when you're turning it. If you decide to use H5 as a shuffle DAP, you should know that it makes a ghost playlist that it goes through every time it starts playing music, so it is not a very shuffle experience, and more like a 1 to 10 playlist that goes through your folders. 
There are multiple filters available with H5, but they do not change the sound too much, and what would be interesting to note is the driving power, which is 2.7 Volt at 32 OHMs, or an equivalent of 227mW at 32 OHMs. The Balanced output is much better at 5.19 V at 32 OHMs, or 840 mW at 32 OHMs. The SNR is better for the balanced headphone output at 121 dB for 32 OHMs, and 118 dB for 32 OHMs for the SE output. The Channel Separation is also much better for the Balanced output, at 105 dB for 32 OHMs, while it is a meager 80dB at 32 OHMs for the SE output. All in all, regardless how it looks in relative terms, H5 can be measured to have a performance above the threshold of human hearing in how low the distortion is, how good the channel balance is and how good the SNR is. The output power is enough for most headphones out there, and as we'll see down below, it is a very capable DAC/AMP that can do everything you may throw at it, and do it well too. 
Sound Quality
To get a good idea of how I've been using Shanling H5, I got it paired up with both over-the-ear headphones, but also with IEMs, as I found it to be a perfect source for doing all of my music listening for the past few weeks. The list of headphones I've been driving out of it includes HIFIMAN Ananda Nano, HIFIMAN HE1000 Stealth and HIFIMAN Audivina, Sennheiser HD 660S2, Sivga Luan, Meze 109 PRO, iBasso SR3, and Austrian Audio Hi-X60. The surprising part is that H5 is more than capable of fully driving HE1000 Stealth, with authority, control and a deep, punchy, controller bass. With the others it doesn't even break a sweat, and you will get exceptional control, volume and overall sound at 70/100, but if you want to listen at deafening levels, it still won't distort even at 95 /100, if your headphones will be able to handle that. For fun, I tried giving HIFIMAN Audivina 95/100 and H5 ran into an overdrive protection mode, and needed a restart for sound to come out of it again.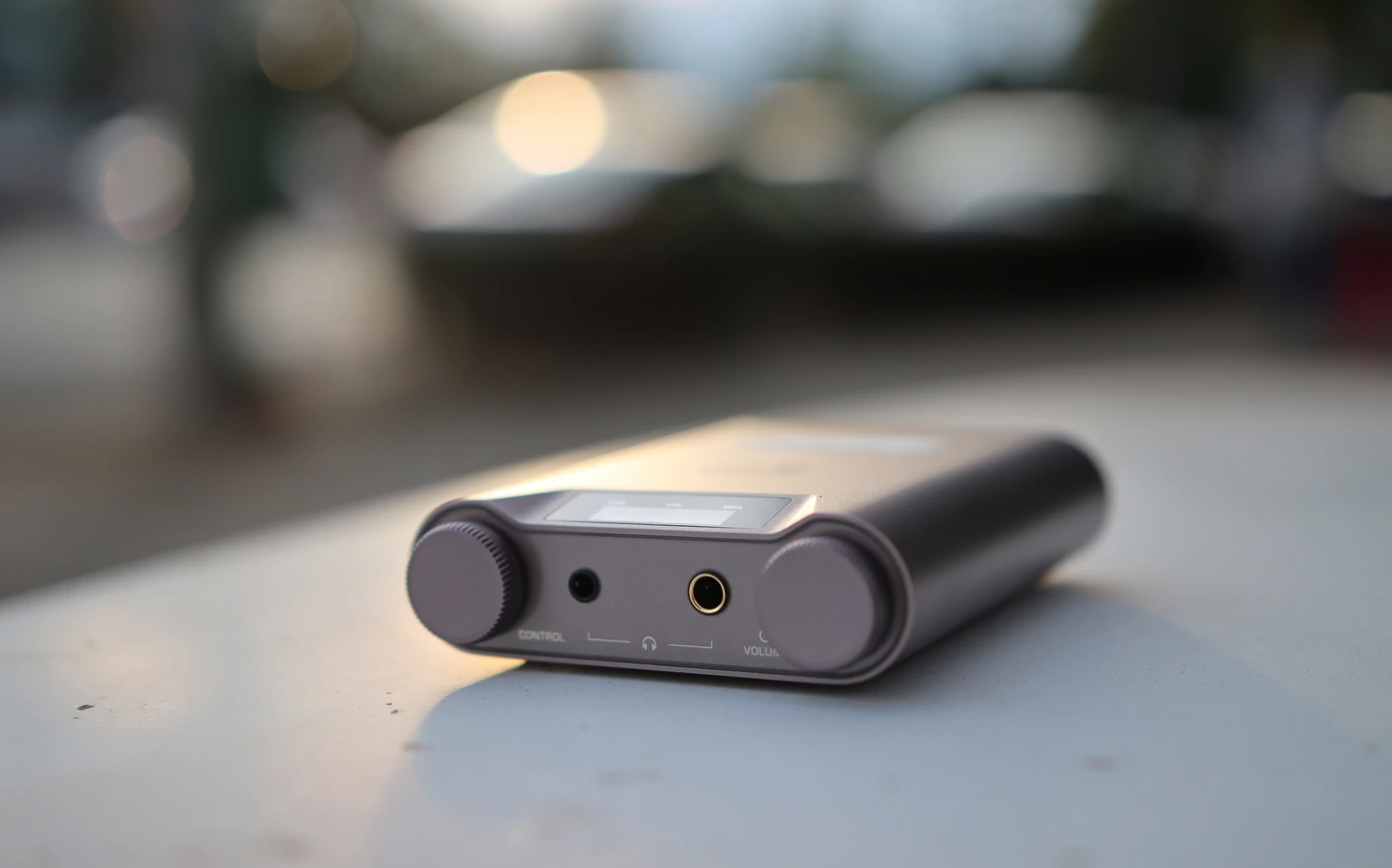 When driving IEMs, I've paired H5 with a wide selection of IEMs, including Moondrop Blessing 3, HIDIZS MS5, HIFIMAN Svanar, Unique Melody Maven PRO, Dita Audio Perpetua, Westone MACH 60, Ambient Acoustics MAD16, and IMR Acoustics PRO Dark Matter. With IEMs, I noticed a black background with most of them, but a bit of background hissing with the most sensitive of IEMs like Ambient Acoustics MAD 16, which requires a somewhat quieter source for the best sound. With IEMs, H5 has exceptional control and depth, and the signature is very similar to that when it is driving headphones. To sum up the signature, this is one thick, smooth, deep and full sounding DAC/AMP, it has exceptionally potent low-end punchiness, and a crisp, detailed, somewhat forward midrange, which brings details forward really nicely, and a smoothly textured treble that kills the harshness with headphones and IEMs, but still retains the air and soundstage they have. All in all, it is the ideal source if your headphones / IEMS are already rather bright and if you want to tone them down a bit, and get a smoother sounding source with a much better impact and bass representation.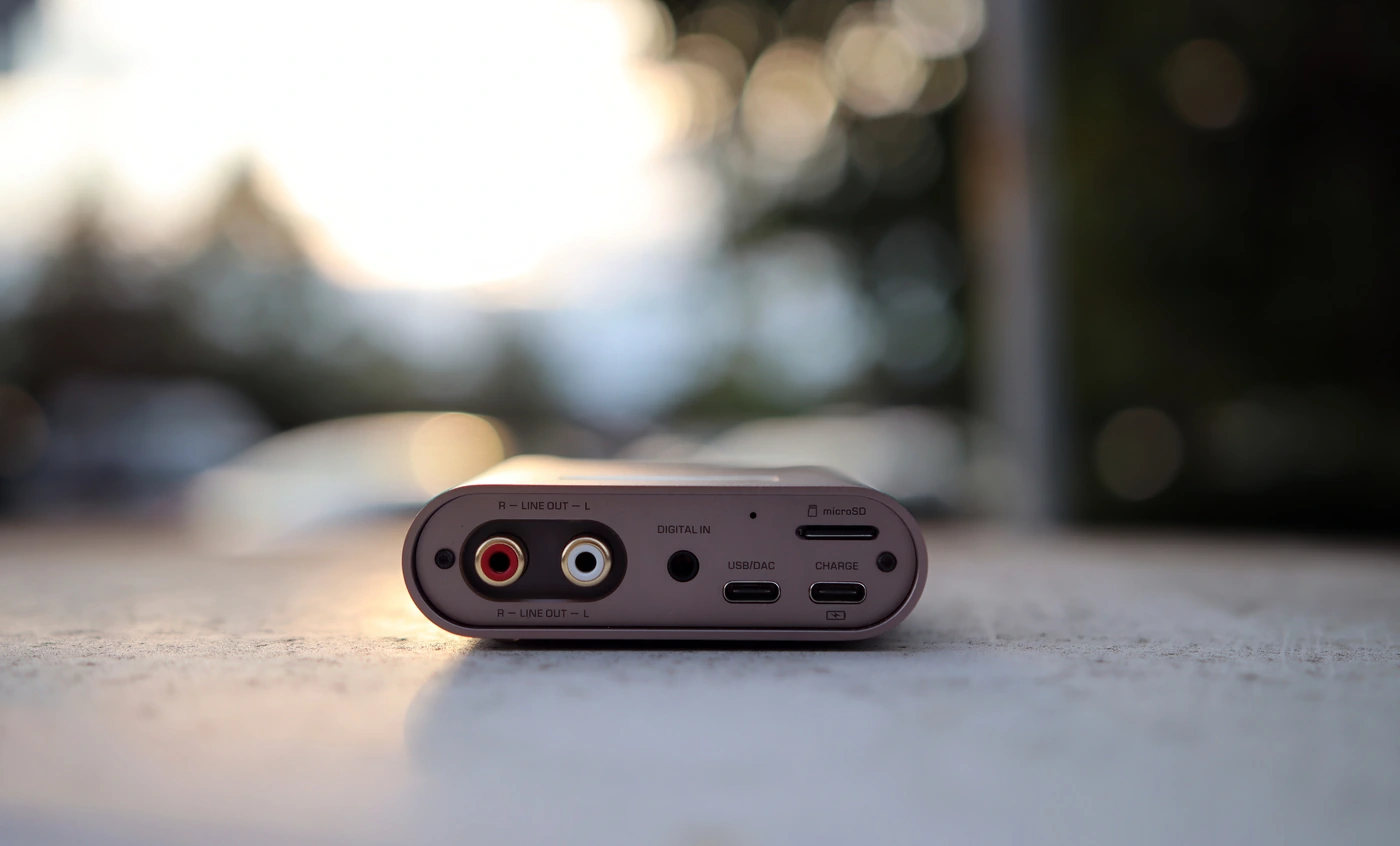 While the bass is clearly the central element of the sound with Shanling H5, it is interesting to say that this is not necessarily a basshead source. The coloration it brings is most definitely audible, and it makes the bass much more punchy, deeper, cleaner and more controlled, but it doesn't turn a neutral headphone into a basshead one like most EQ implementations would. Instead, H5 just has this signature that gives the low end a much stronger impact, much more 20 Hz rumble and more punchiness for all instruments. The dynamics of H5 are insanely good, and they feel real life-like, which increases the perceived difference between the bass and the midrange, which outlines the bass even more than most sources do. Basically, it can highlight the bass in a really refined and nuanced way, but also increase how raw, impactful and deep the headphones connected to it sound like. For example, comparing H5 to the vast majority of DAC/AMPs , DAPs and sources in general, the bass of H5 is far deeper, fuller and smoother in texture, it sounds more rounded, and more satisfying, turning headphones that are great into headphones that are super awesome. The biggest change I hear is with HIFIMAN Audivina, which can sound more rumbly, deeper, and have a stronger presence around 20 Hz, which makes it more satisfying, even when comparing H5 to a desktop DAC/AMP like FiiO K9 PRO.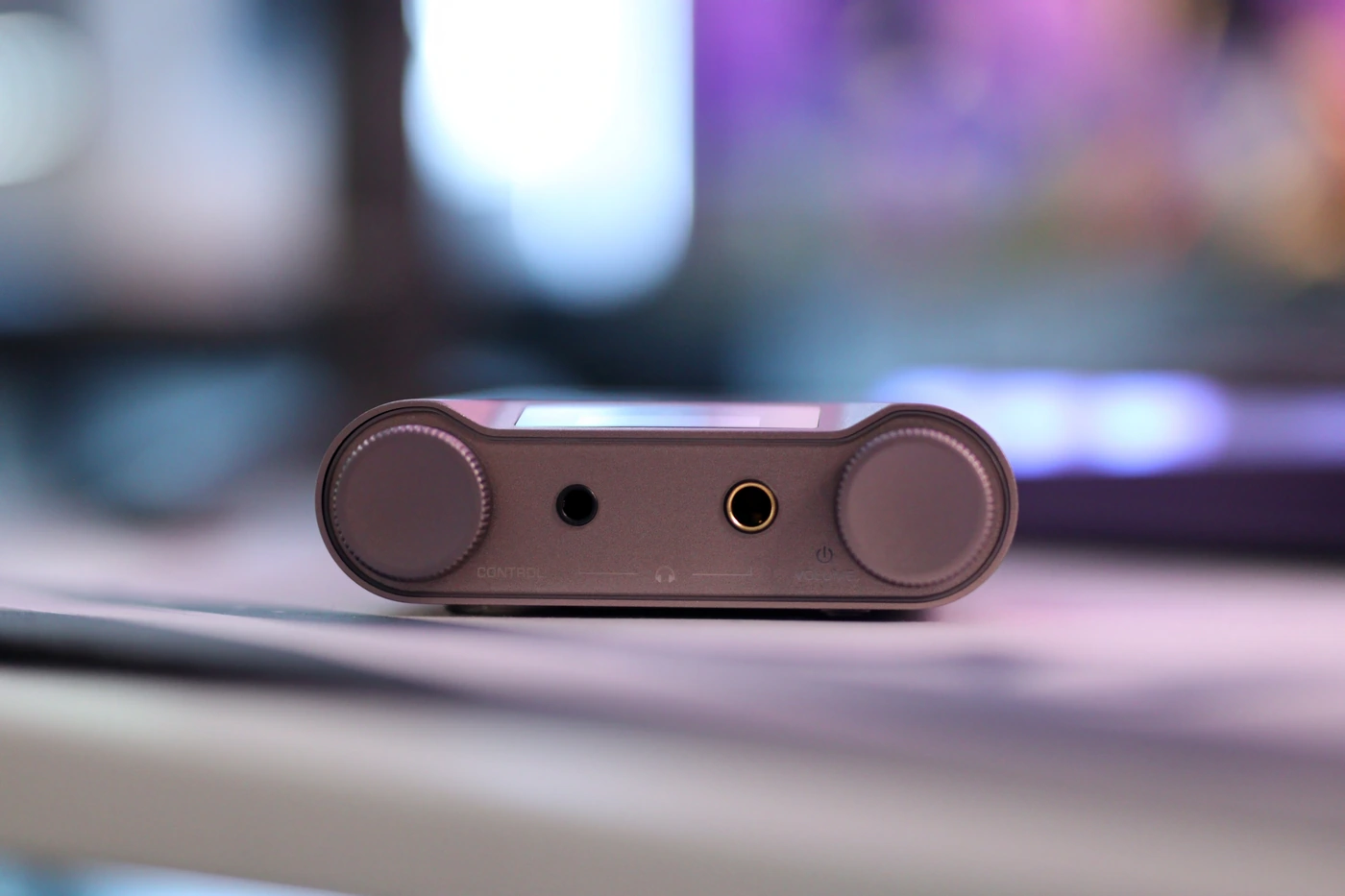 The midrange inherits a bit of extra warmth, oomph and thickness from the bass, and has a slightly forward presentation that brings the voices forward, and pushes the background instruments farther behind. This creates the feeling of a really wide and deep soundstage, makes music sound more realistic, more life-like and 3D, but also gives space for instruments to breathe and play, creating a really awesome outline for guitars, violins, pianos and even synths. Shanling H5 is excellent with both male and female voices, it has a good amount of emotion for sadder music, but is also very dynamic and has good PRaT for happier music, being fast in the impulse response and giving a large but quick impact for rock and metal. It easily masters house, pop, EDM, and even classical and orchestral, as it has a rich and pleasing midrange. The texture of the midrange is somewhat smooth, which makes it fatigue-free, and there's a bit of extra energy around the upper midrange and lower treble compared to the lower midrange and the upper treble, but it is a very slight nuancing of acuity, rather than a specific emphasis in a certain frequency.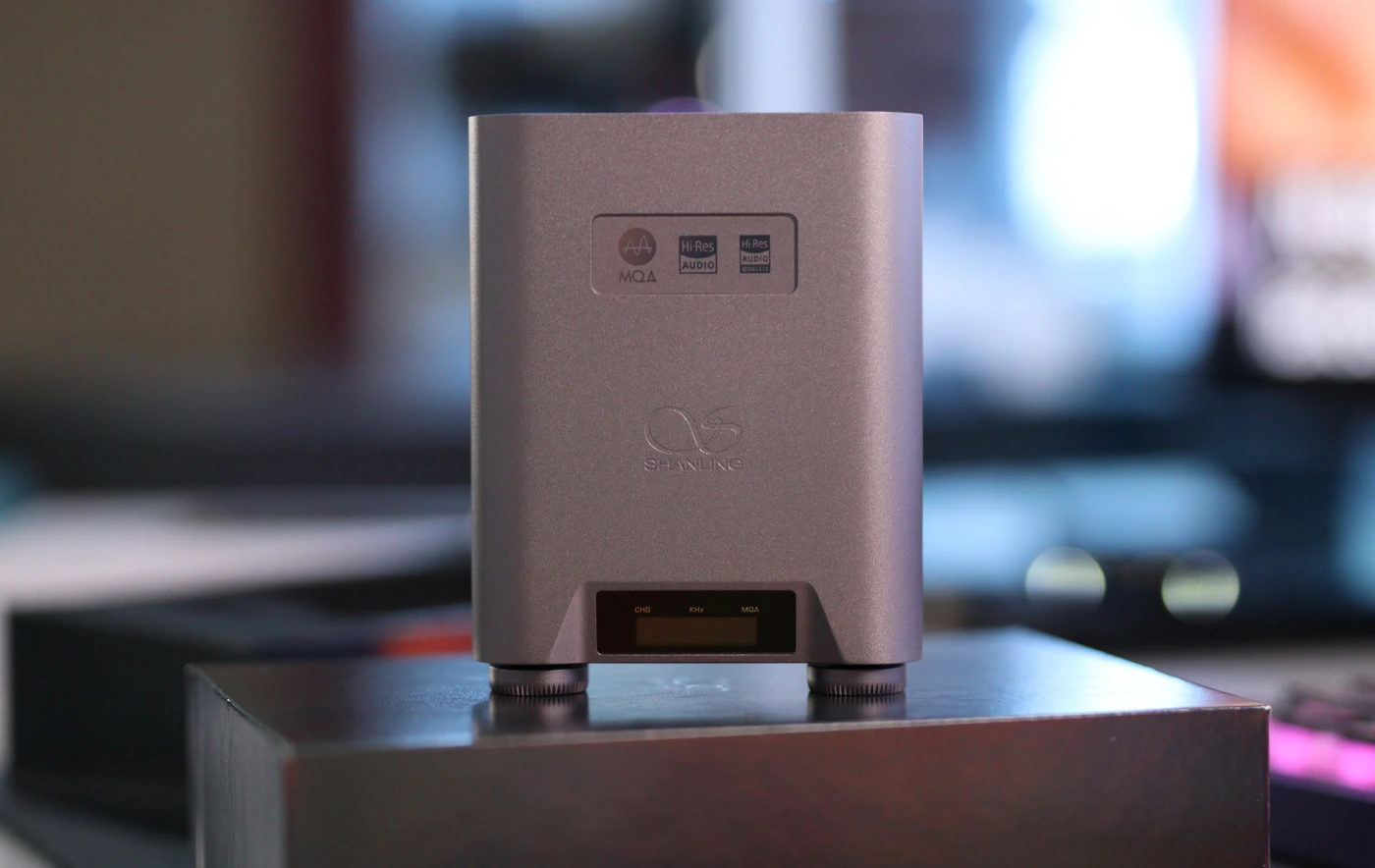 Speaking of which, Shanling H5 has a super good contrast between instruments, the treble is smooth in the texture but doesn't roll off, providing a good sparkle, amount of air and sharpness when it is called for. The resolution of H5 is really good, and it is the kind of source that will make all music really satisfying, keep the high-end symbols and details, but make them bearable even when they're played by a brighter headphone like HIFIMAN HE1000 Stealth, or Austrian Audio HI-x60. The sound is really sharp when it should be, enough for acoustic instruments to have a proper string resonance, and for metallic strings to have that tinge they should have, and for softer, nylon strings to sound softer, and have their resonance too. All in all, the presentation is incredibly pleasing, and H5 surely checks all the boxes sonically. 
Comparisons
Shanling H5 vs EverSolo DAC-Z6 (369 USD vs 459 USD) – Starting with the versatility and design, DAC-Z6 is theoretically more versatile, but despite it being a full desktop unit and having the VU Meters that I really love, it is a solid unit that will always sit on your desk, while H5 can one second be the center of your hifi system, and the next second be taken on a walk to drive your favorite IEMS or headphones. H5 also has better wireless bluetooth implementation, it can read files from a microSD card, and can have shuffle play. The driving power of H5 is higher, it can handle hard to drive headphones better, it handles IEMs with a lower noise floor as well. The overall sound is warmer, sweeter on DAC-Z6, but H5 has a much more pleasing tuning with a fuller bass, deeper bass, a more airy treble, a smoother texture, better resolution, better dynamics and better details. DAC-Z6 is a great unit for desktop, and having it at the heart of a sound system is a fun experience for sure, but for driving headphones, H5 will do a better job, sound more controlled and generally deeper too.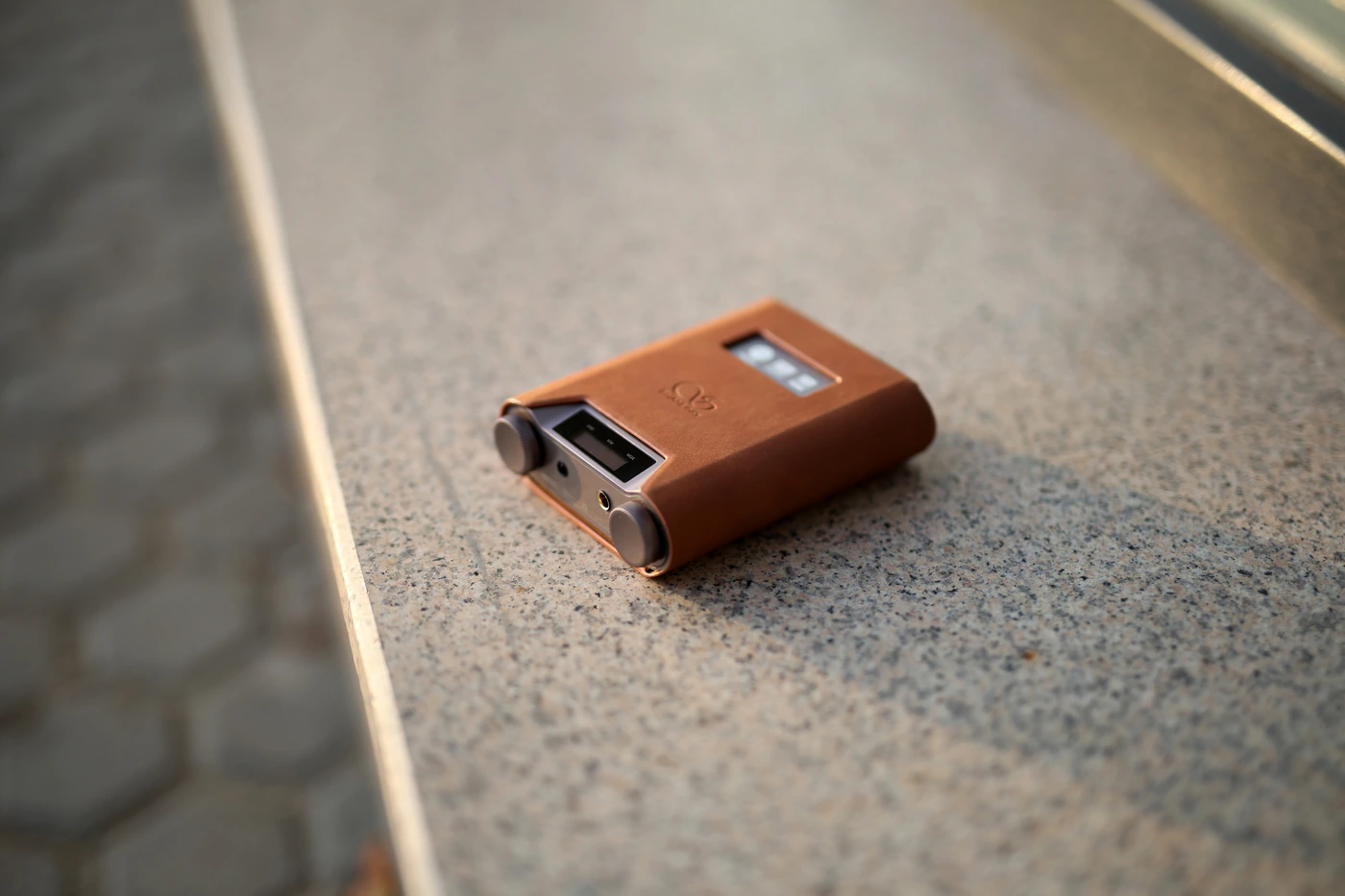 Shanling H5 vs Aune X1S GT (369 USD vs 349 USD) – Starting with the design, X1S GT is much better for desktop usage, but it takes more space, and where H5 could get away with two Type-C cables, you need proper power and a free socket for X1S GT. Quite surprisingly, the power delivery is higher on H5, and it can handle hard to drive headphones better, and it handles IEMs with a lower noise floor and lower hissing. The sonic presentation is actually not very different, both try to handle bass with good control, and present a fuller, deeper bass, and a smoother texture to steer away from being harsh and hard edges. It feels like H5 handles bass with more volume, it makes the bass deeper and more punchy, also it seems to enrich the low end, while X1S GT is more neutral and colder, with a brighter treble, although in all honesty both are excellent in staying clean and crisp, detailed, yet fatigue-free. X1S GT handles a larger number of headphones better, while H5 handles brighter, hard to drive headphones better, or sensitive, bright IEMs better too. X1S will work better with warmer, thicker and already darker sounding headphones and IEMs. For desktop, they are both equally good, and the H5 will take less space and be a good portable too, while X1S GT is exclusively a desktop unit, so the H5 wins in versatility.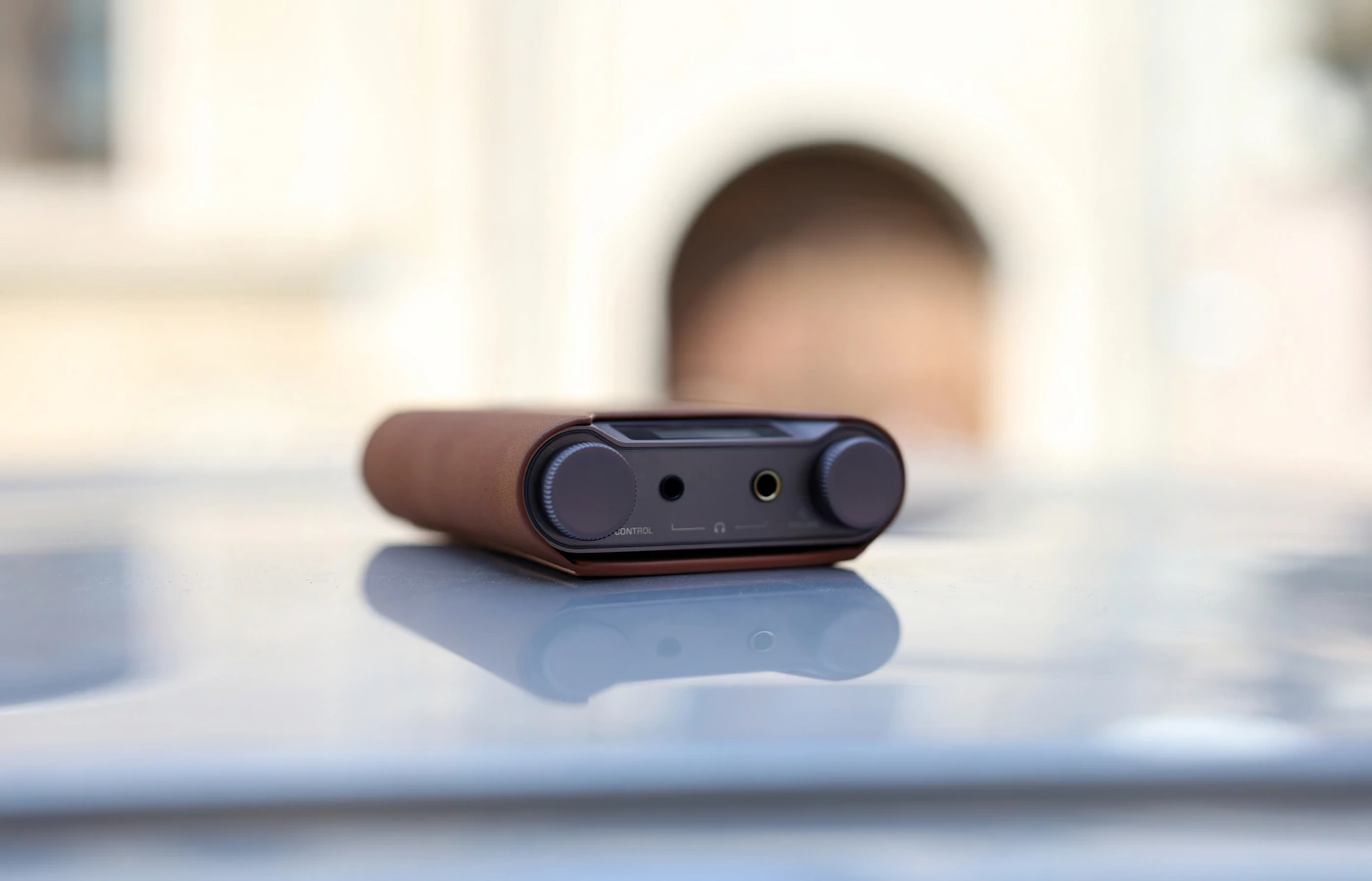 Shanling H5 vs FiiO Q5s (369 USD vs 350 USD) – It is interesting to see how much the tech progressed in the past few years, so it is good to dust off Q5 and see how it compares to a similarly priced device released today, and both have a versatile design with a good number of inputs and outputs, but H5 wins for the inclusion of separate Type-C inputs for power and data, for the better Bluetooth support, for the higher battery life, and for the more ergonomic shape and design. With IEMs, H5 has a lower noise floor, while Q5 will show hissing more easily with IEMs that are sensitive. Sonically, they are rather different, and Q5 has a good driving power and doesn't struggle too much with hard to drive headphones, but H5 sounds effortless in comparison, and it also sounds much thicker, heavier, deeper, fuller and bassier. Q5 is far more neutral, and comes through as sharp, without rounding off the edges, it can present problems in recordings easier, but this doesn't make it a more pleasing source to listen to, and H5 wins big time for being more pleasing to the ear, almost like giving you a waxy massage with good resolution and detail, while Q5 is that honest aunt that calls you out on every little mistake you make. Both are quite good, and H5 feels like a clean cut upgrade from Q5, but Q5 is still a great source that's super enjoyable even today, and FiiO has released a good number of sources since the days of Q5, so there's a good selection of options to choose from.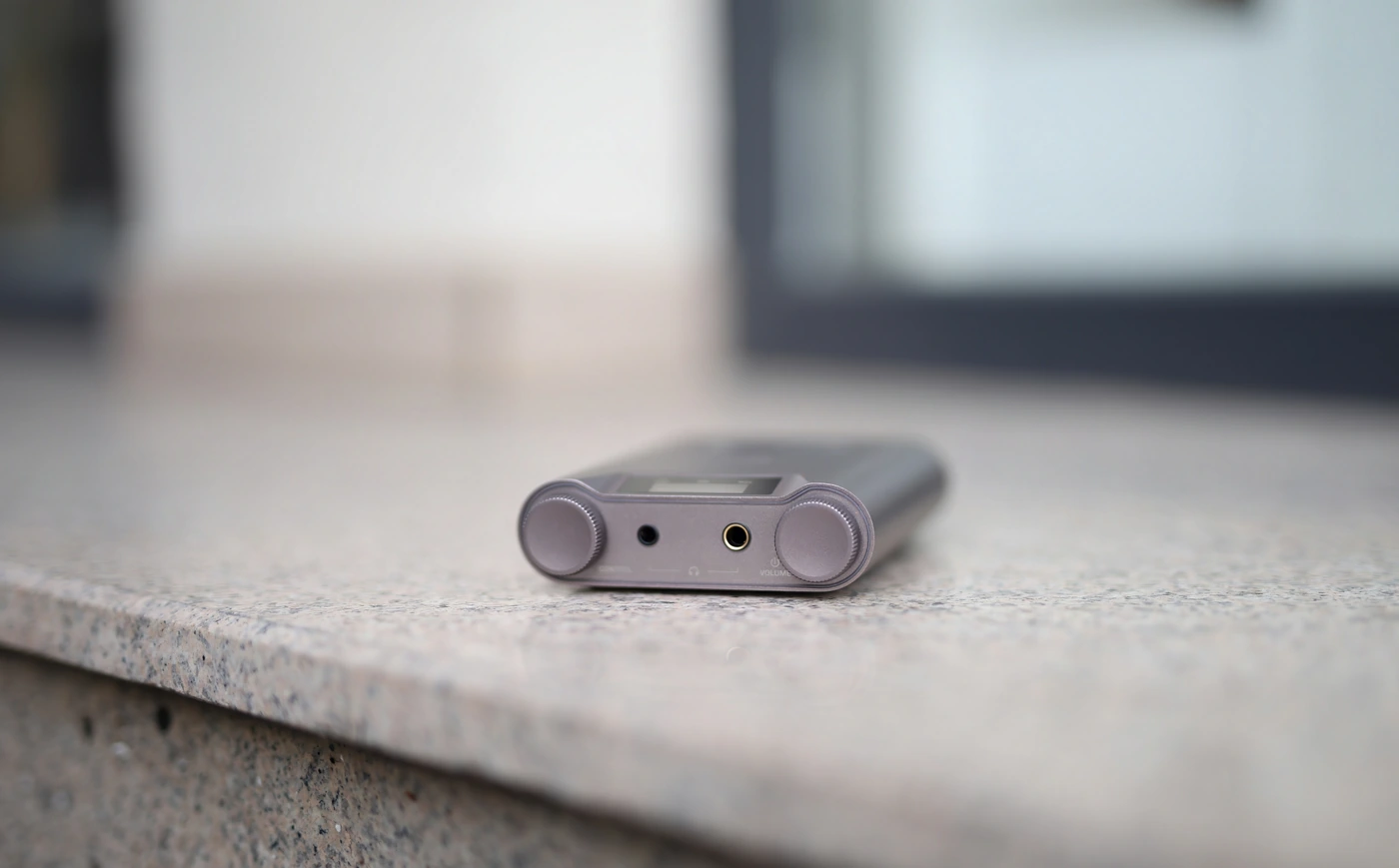 Shanling H5 vs iFi Audio Go Bar (369 USD vs 329) – This has to be the hardest comparison, because I like the shape and ergonomic design of the Go Bar, and it has a balanced headphone output too, it draws power from a smartphone instantly, and it also has buttons for controlling its playback. The biggest differences are in the shape and design, H5 has a display, two wheels, and no buttons, and H5 can do considerably more being more versatile, with Bluetooth input, RCA output, USB DAC function, but also playing files from a microSD card, and it can be controlled via the Eddict control app, while go Bar is just a USB DAC/AMP and that's pretty much it. Over the balanced headphone output, Shanling H5 has quite a bit more driving power, but both are more than enough for the hardest to drive headphones like HIFIMAN HE1000 Stealth, especially as you're not likely to listen much louder than either of them can go. Even if you engage the XBass and 3D Staging on the Go Bar, the sound is more colorful, more bassy and has more air on H5, all while being smoother in the treble and textures in general. The sound out of both is clean, detailed, and controlled, but Shanling H5 has a much deeper bass, more punch in the low end, and a smoother treble which is easier to listen to even with aggressive music. iFi Go Bar comes through as more analytical, has a slightly stronger dynamic edge, and it is more neutral, which makes it better for studio work, but a less flowery sounding source that is a bit more precise. All in all, for brighter headphones and sharper sounding headphones, Shanling H5 is a better match, while for headphones that are already really full and bassy, iFi Go Bar is a better match, each has their own market segment they fill up nicely. The feature set is also very different, and H5 can do much more, all while being just a few percent pricier than the Go Bar. 
Value and Conclusion
I've been reviewing a lot of DAC/AMPs for the past year, and I have to say, even in a really crowded market, Shanling H5 truly has a place and should be considered as your next audio purchase, especially if you need it super powerful balanced headphone output, handy RCA output, and its smooth, deep, sound that should put a smile on your face any day of the week. Despite its price that's not the cheapest out there, Shanling manages to deliver an outstanding product with a super high price / performance ratio with H5, and it is a nice product, with a low price for what package you're getting, especially as it has a microSD slot, and a handy smartphone remote app that turns it into a mini streamer you can take with you anywhere you go.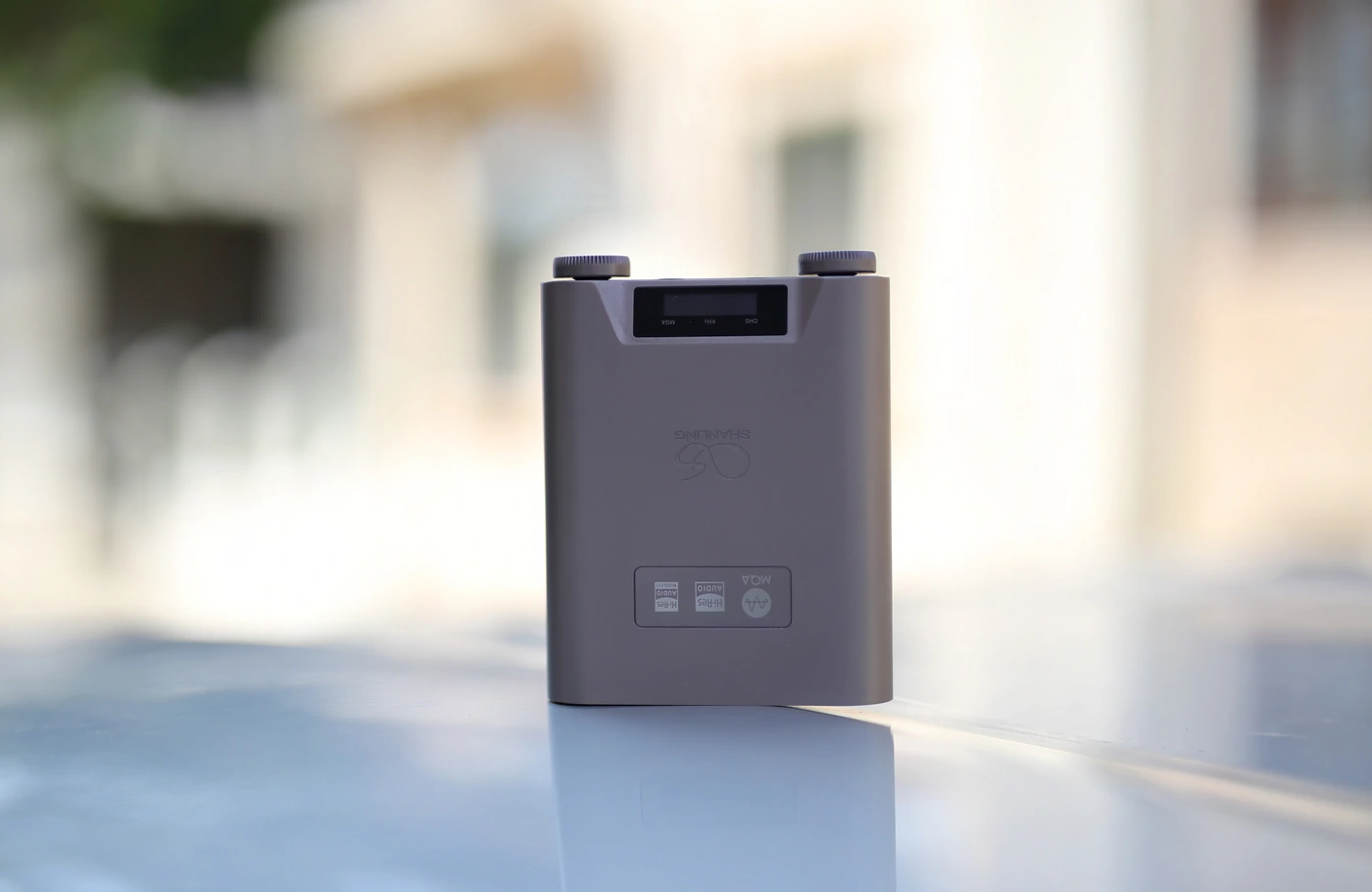 At the end of the day, Shanling H5 can do a lot, and if you need a mini streamer, if you need a full, thick and detailed sounding DAC / AMP / Shuffle DAP that you can remote control via your smartphone, if you need exceptional resolution, a full and deep sound, and if you want to have it all in a convenient package with two wheels at the front, and with a mini display, Shanling H5 is the way to go and should bring you at least as much fun as it brings me every time I listen to it. 
Product Link
You can grab one from www.amazon.com here: https://amzn.to/3ZeRIYo
If you're in the UK, you can grab one from www.amazon.co.uk here: https://amzn.to/3Pz0vkB
And if you're from Europe, you can grab one from www.amazon.de here: https://amzn.to/3ZfOV0S
---
--- Please remember to stay safe, and always have fun while listening to music!---
 - If you have a dime to spare, please donate, and help us! It would make the day brighter for me and my wife- 
---
Full Playlist used for this review
We listened to more songs than those named in this playlist, but those are excellent for identifying a sonic signature.  I recommend trying most of the songs from this playlist, especially if you're searching for new music! The playlists are different for Spotify, Tidal and Youtube, and based on the songs I enjoy and are available on each!
https://www.youtube.com/playlist?list=PL_cjBXGmwSHSdGcwuc_bKbBDGHL4QvYBu
https://open.spotify.com/playlist/5J3oloz8Riy9LxEGenOjQ0?si=979ba4f082414be7
https://tidal.com/browse/playlist/330fd544-8e5b-4839-bd35-676b2edbb3d5
--- Contact Us ---





---