Meze 109 PRO Dynamic Headphones – Romanian Sound Art
Meze 109 PRO is a $799 USD pair of High-End Open-Back Dynamic Headphones with an open-back design, dynamic driver, and a demonstration of Meze's commitment to deliver pure emotion and go beyond a faithful reproduction of sound. They will be compared to other high-end headphones, including iBasso SR3, Audeze MM-500, Dan Clark Aeon 2 Noire, HIFIMAN Ananda, and Crosszone CZ-8a.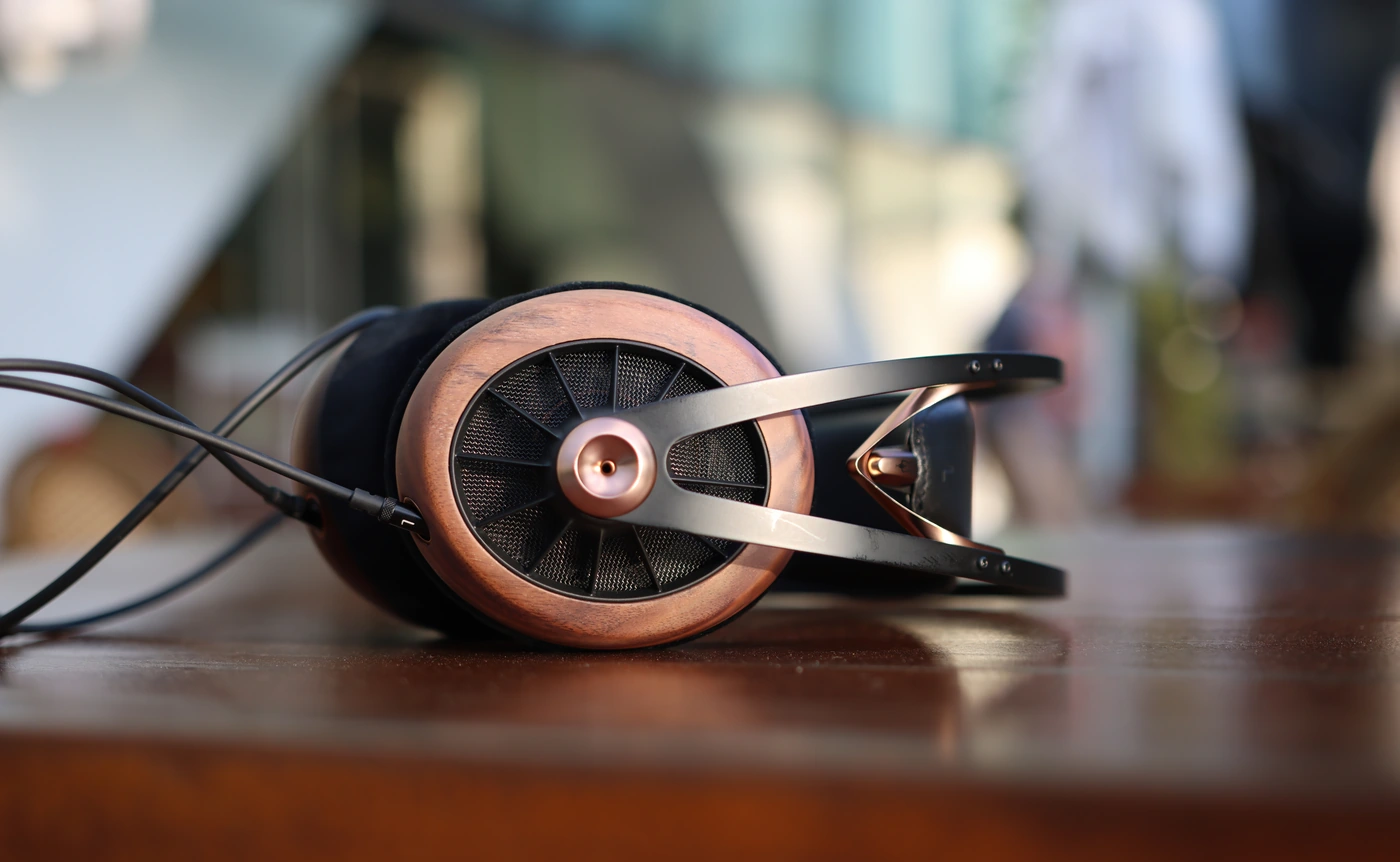 Introduction
Meze is a super popular company from Romania, which are known for their extremely popular Meze 99 C Classics headphones, a timeless best seller, but also for some of the most interesting flagships out there, like the super detailed Empyrean and the super smooth and relaxed sounding Meze Rai Penta IEMs. The new 109 PRO falls right in between everything, having a price tag that places it in the high-end range, but it does not come here to replace the Empyrean, rather it feels like it is here to offer some of the magic that Meze 99C offers, but with a much better resolution and overall clarity. Although it is not the final end-game flagship that Meze has released, the new 109 PRO might still be a super worthy upgrade for music lovers. Meze's purpose for creating the 109 PRO Dynamic Headphones has always been creating joy, to allow the listener to get lost in the sound, to allow music to be a celebration of life and a token of everlasting memories. You can find and purchase Meze 109 PRO from Meze directly, where they offer outstanding prices and service, but also from local shops and even Amazon. 
It should be noted that I have absolutely no affiliation with Meze, I am not receiving any incentive for this review or to sweeten things out. I'd like to thank Meze for providing the sample for this review. Every opinion expressed is mine and I stand by it. The purpose of this review is to help those interested in the Meze 109 PRO Dynamic headphones find their next music companion. 
Product Link
You can grab one from www.amazon.com here: https://amzn.to/3K3HnIs
If you're in the UK, you can grab one from www.amazon.co.uk here: https://amzn.to/46XRJDB
And if you're from Europe, you can grab one from www.amazon.de here: https://amzn.to/43uJ2h6
Build Quality/Aesthetics/Fit/Comfort
Starting with the build quality, you can easily see why I've been calling Meze headphones in general an art. This company, led by Mr. Antonio Meze, has always made headphones that look just so incredibly good, they are all art masterpieces, and while design isn't why we're here, it is always super refreshing to see headphones that not only sound incredible, but also look incredible. Speaking of which, 109 PRO clearly takes some of the DNA from Meze 99C, as they are using a similar headband mechanism, that is known to distribute the weight of the headphones quite nicely on your head, and to provide a super comfortable listening experience. Furthermore, we now have much thicker ear pads made with velour touch material, and the whole design looks more akin to a Sennheiser HD820, with an open-back design for the drivers. If you're concerned about having an open-back headphone, Meze 109 PRO does have a pretty high amount of leakage, but for an open-back headphone, they do isolate quite a bit from the outside noise.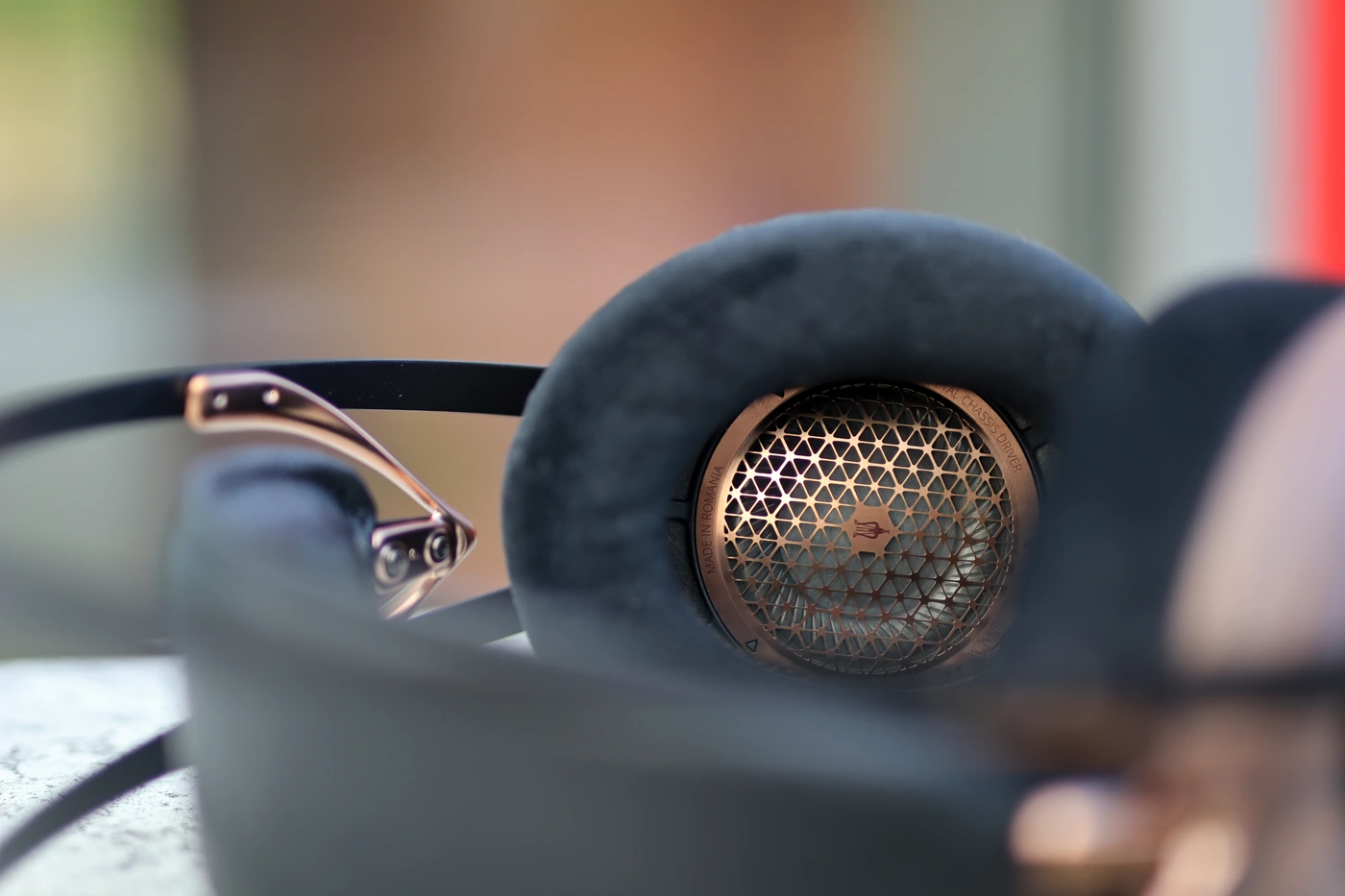 The Diaphragm is totally new, and an unseen before driver 50mm in size, with most of the effort in the design of 109 PRO having gone to making the best driver possible for the new headphones. As we know, for headphones, the driver needs to be balanced between having the right mass and the right stiffness for the music to be perfect, and 109 has a Dual Composite Diaphragm driver, with a combination of Beryllium coated polymer and cellulose carbon fiber composite. There is a copper-zinc alloy stabilizer ring that absorbs unwanted vibrations, and which helps reduce distortions, allowing the driver to have the lowest possible THD+N, but also to achieve higher volumes with better control. The magnet used in the driver is an efficient neodymium magnet with a traditional copper coil. The frame of the driver is made of high precision CNC machined aluminum, which is proven to be exceptionally sturdy and reliable.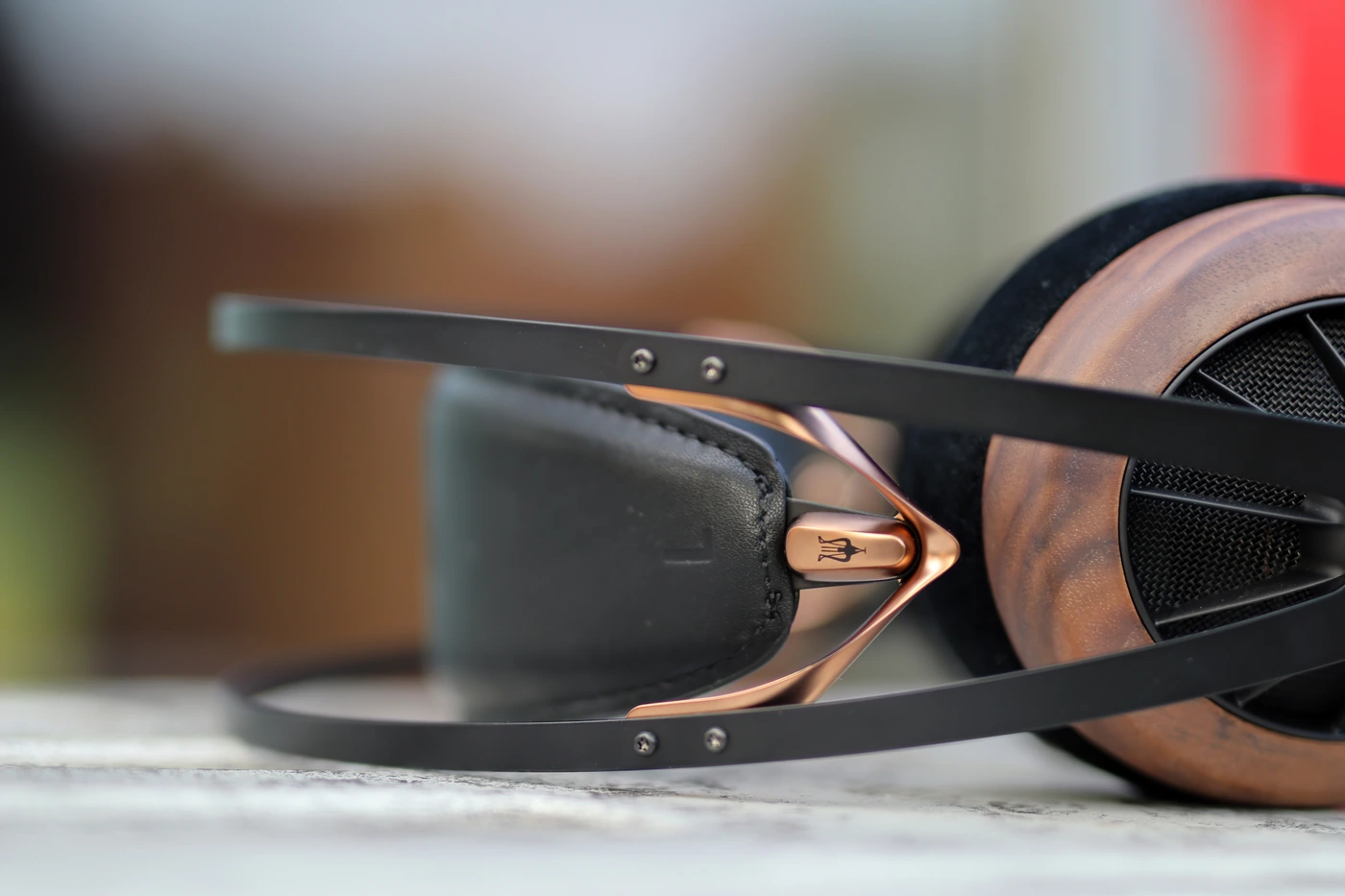 The dome of the driver has a W shape, which allows it to reproduce high frequencies with better detail clarity and definition, and the materials allow it to be more durable than the alternatives usually seen in dynamic drivers. The torus surrounding the dome is composed of Beryllium coated semicrystalline polymer, just 22 micrometers in thickness, resulting in a stiff yet lightweight driver that can have a fast transient response. There are corrugations on the torus, placed at a 45.5 degrees, which help reinforce the driver's torus.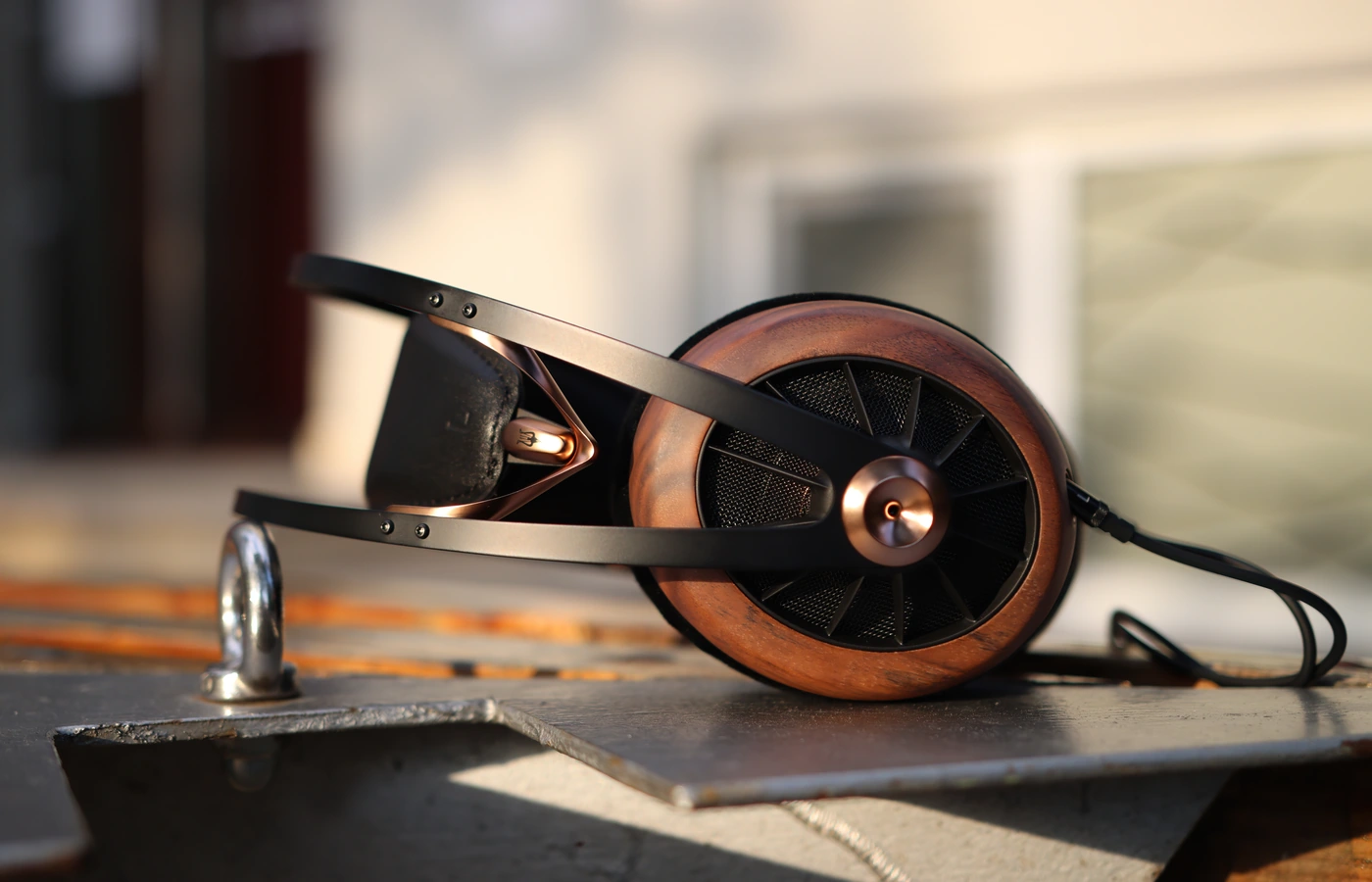 Meze Audio is already well known for exceptional Acoustic Design, having made some of the most pleasing sounding headphones, so it is no surprise that a high degree of effort went in making The Meze 109 PRO, which have been designed to be as open as possible, and have been tuned in-house by Meze Audio. The intended signature for 109 PRO is designed to be engaging, detailed, clear and to have a right amount of punchiness. The Romanian company also went for good dynamics, imaging and a full bodied vocal presentation, with the spider metallic structure and acoustically transparent grill resulting in exposure of the driver from both sides, and one of the most open headphones known to mankind.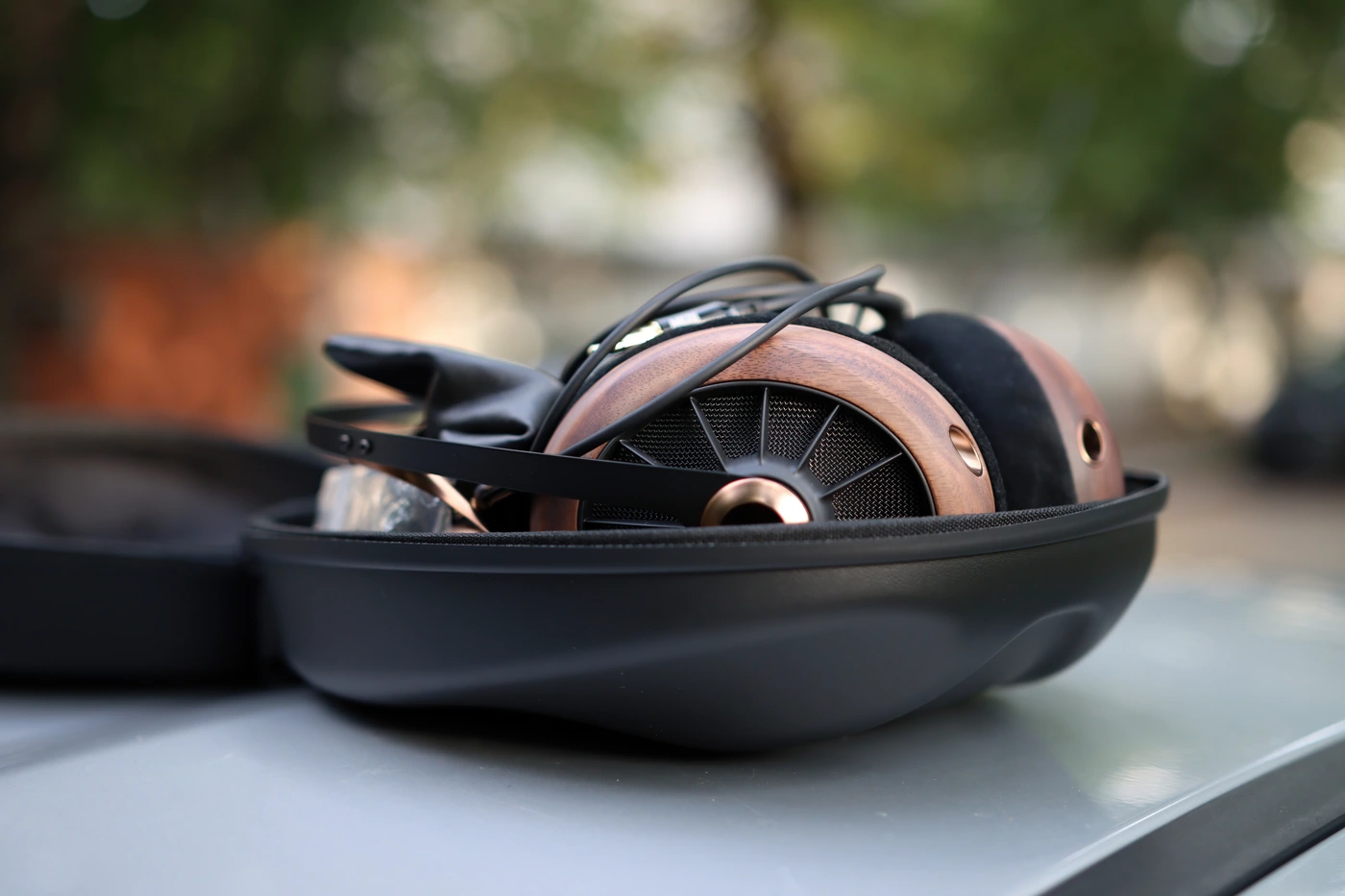 Although the headphones look very natural in person, the drivers are actually following the principles of anthropometrics, and the driver is precisely placed at a distance from the ear to achieve the ideal anatomical fit, and it is also angled slightly for the sound to reach the ear perfectly. The earpads are super deep, coated in velour and offer a comfort that is much better than what we've seen with Meze 99 Classics before and truthfully rivaling headphones costing 1000 USD and more. The earpads are soft, and offer excellent sealing / fitting for most people, and the self adjusting headband is also super helpful with this, as the headphones sit lightly on your head and you can barely feel them. In fact, Meze 109 PRO is one of the lightest headphones made to date, and with the adjusting mechanism offering a support all across your head, with a soft and flexible headband, you can have them for hours on your head and never feel like you've been just wearing headphones, 109 PRO is incredibly comfortable, they have just the right clamping force to stay on your head without causing any discomfort, but they don't have any wearing fatigue at all, either from the headband or the earpad cushions.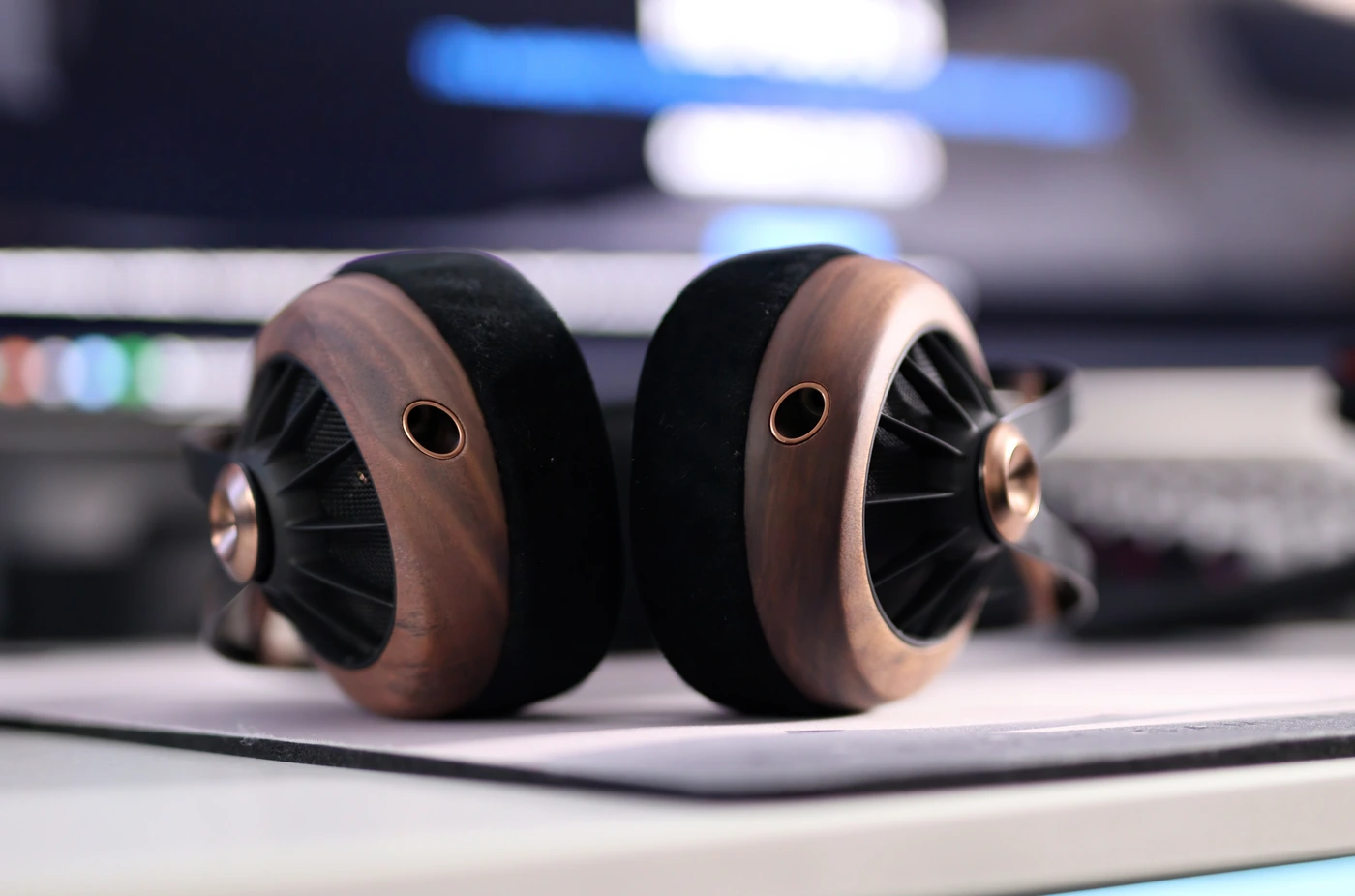 In the package of the Meze 109 PRO we get a really beautiful HARD Eva pouch / transport case, and two cables. Both cables are made of the same materials, they are 1.5 meters and 3 meters in length, they have a soft TPE Cable surface, and they are both ended in a 3.5mm jack, although a 6.3mm adapter is included in the package. There's a long 2-year warranty for 109 PRO, and the cables have aluminum casings. The cables do not conduct microphonic noise, and surprisingly, the cables are super comfortable. The connectors at the headphone cup side are 2-Pole 3.5mm, and most cables from HIFIMAN headphones will work just fine, making an upgrade easy and something you'll be able to use from the collection even if you get a second pair of headphones.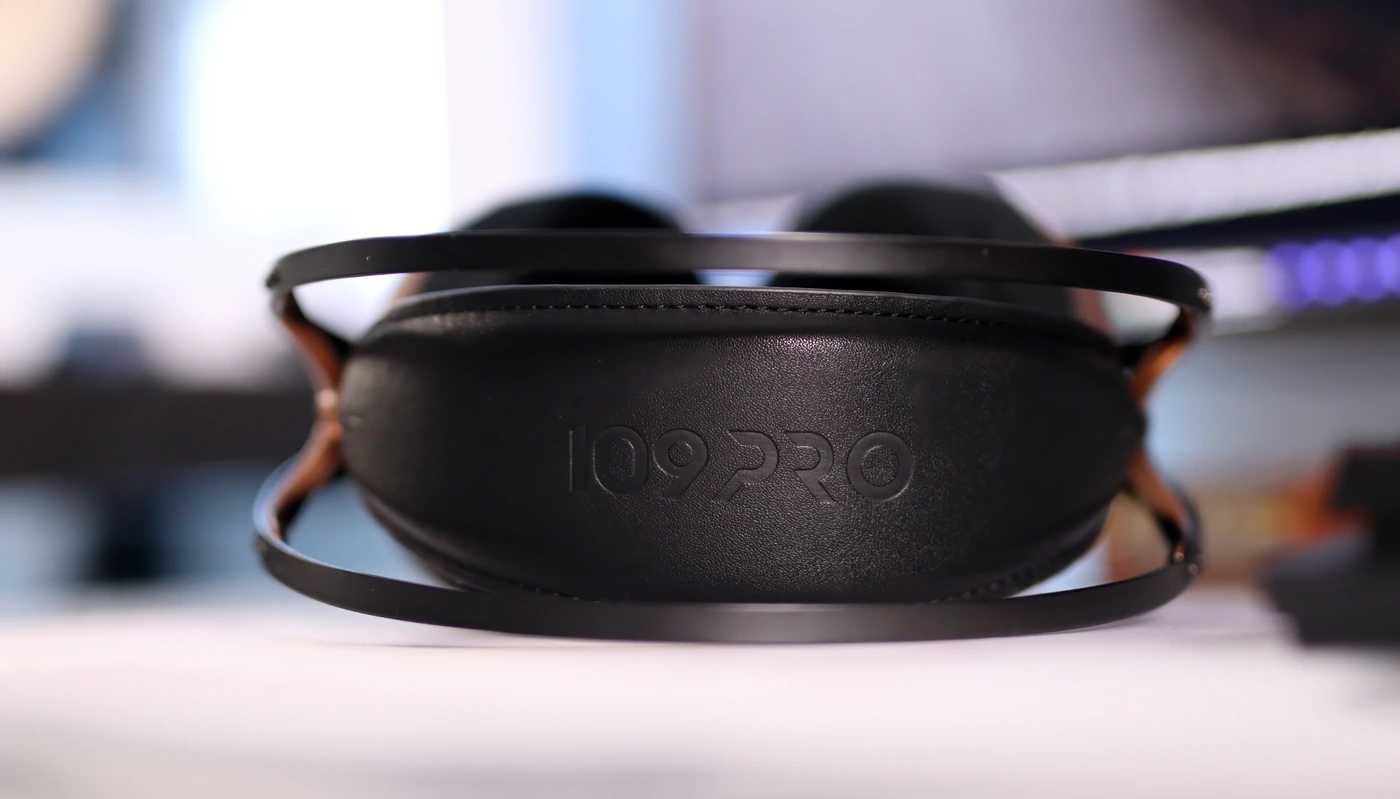 Meze Audio Romania quotes the 109 PRO headphones as being rather easy to drive, and with an impedance of 40 OHMs, and a SPL of 112 dB, they are clearly designed to not give you a hard time with the source. After a bit of experimenting, I can confirm that they are totally easy to drive, and most smartphones that still have a headphone jack will bring them to 100 – 110dB easily with no distortion, and my ASUS ROG Phone 7 has a superb sound with them, with or without sonic enhancements, also highlighting that 109 PRO has a high headroom and allows for EQ if you'll feel the need for it. Ironically, while one of my first reviews has been one exploring Meze 99C in-depth, and there I explored the options for EQ, I don't feel the need for any EQ with 109 PRO, they are super nice from the factory. 
Sound Quality
I think we spent quite enough talking about all the other aspects of the Meze 109 PRO, so it is time to dive in the sonic part of the review, and for this I've been using a number of sources to drive 109 PRO, including JDS Labs Element III Mk2, iBasso DX320 MAX TI, Astell&Kern ACRO CA1000T, Asus ROG 7 Smartphone, Aune S9C PRO, SMSL M300 SE, Shanling M1S, and Hiby R6 III. All of those sources can easily drive the 109 PRO Headphones, they really don't require that much power to be driven loud, and they do not scale a lot with the source, having outstanding sound with even the cheapest and simplest of sources. This is one of my favorite kinds of headphones, where you can literally use a smartphone with no DAC AMP and you'll still have a superb experience. There is no need for EQ with 109 PRO, but it has a good amount of headroom, you can easily dial in some more or some less bass and treble. The midrange does not need adjusting, and the overall sound is super natural, clean, detailed, yet has that acoustic acuity that makes it accurate yet enjoyable for all music styles. It can easily captivate emotion in pianos, but has a soft side for female voices, as it paints them incredibly well, all while having the right kick and punch in the bass, providing a full and deep low end, making 109 PRO a truly versatile headphone.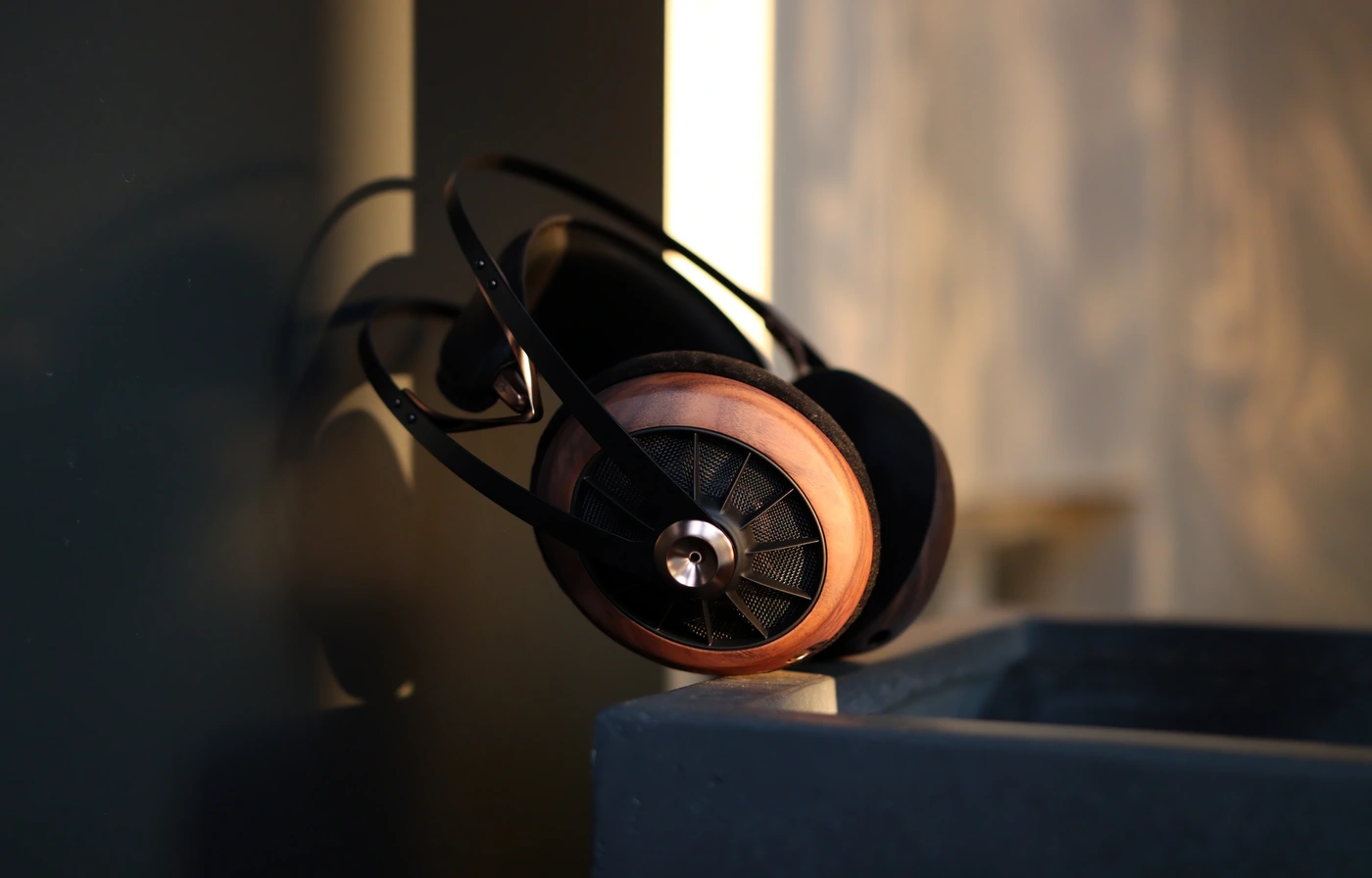 Starting with the bass, we have a really nice low end, as 109 PRO can totally reach those 20 Hz notes that you typically have in EDM, Electronic, Pop and certain classical music instruments. The headphones won't rattle on your head, rather, they can provide that kind of full, deep and lush kick that makes your mind go crazy with every bass note. The bass is natural in speed, 109 PRO has more than enough speed for technical death metal, but it offers a long and natural musical note decay, enough to give me the giggles with every song that I play, to prolong the fun of every single note, to have that natural decay that we're used to hearing in real life. Actually, this helps a lot with the soundstage and with the overall detail and resolution of 109 PRO, but when I am saying that this is a headphone that has detail in the bass, you have to believe it. Most headphones will have a low end that always hits the same, which is usually because they can't produce nuance or low-end notes well, but Meze 109 PRO will show a different kind of bass and kick between songs from the same artist, even songs from the same album. For example, listening to Die Antwoord, "Baby's On Fire" has a really short and punchy kick, while "U Make A Ninja Wanna Fu–" has a much deeper bass note, much longer decay, and a much fuller impact. Using my typical playlist, I heard some bass distortion, but that playlist includes some trashy songs, even downloads from Youtube for some songs I could never purchase as the artist never made their songs available outside of the streaming indie creative scene. This means that testing 109 PRO took quite a bit longer than my usual reviews, but the trick here is that some of my songs have huge amounts of distortion, so when you switch to properly recorded and mastered / mixed music, 109 PRO really allows every single note to shine through. Basically, you won't hear distortion or problems with any traditional lossless flac file. It is so beautiful to hear the bass guitar and bassline in metal and rock songs, 109 PRO gives a really thick yet fluid bass to all music, for example I wasn't that aware that Papa Roach – Fake can have such a lush and groovy sound to it.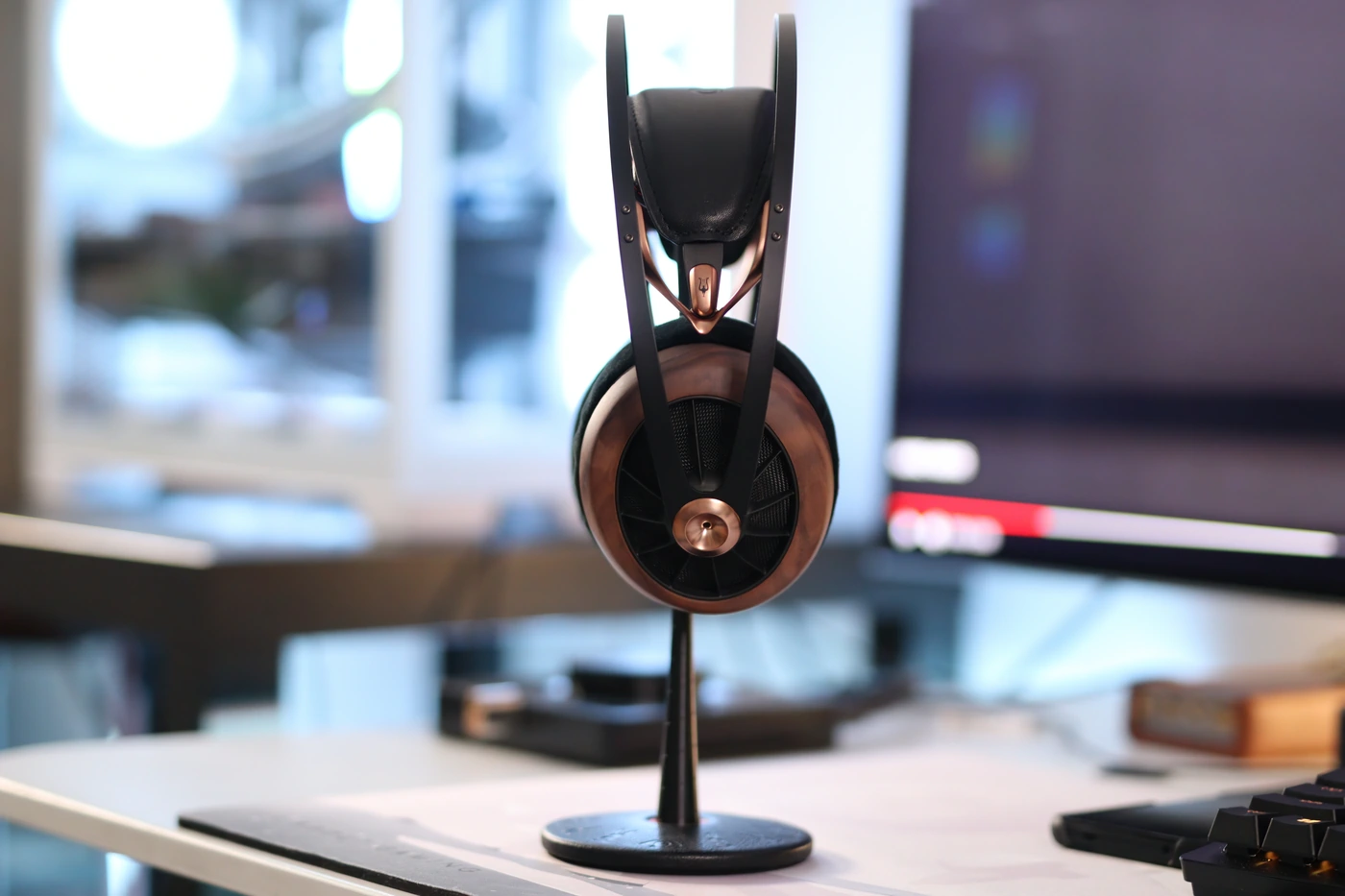 The midrange is actually as good as the bass with 109 PRO. We have a really wide and holographic soundstage, with excellent depth, but what surprises the listener from the first moment is the resolution, detail and the imaging / stereo separation. Listening to music through Meze 109 PRO places you right in the center of the action, with music playing all around you, both laterally but also in your front and back. The beautiful part is that Meze 109 PRO can easily fill the scene with a warm, lush and musical midrange that has incredible level of detail and clarity, making every single micro symbol, synth key and background voice easily distinguishable, and creating a superb masterpiece out of every song. Male voices tend to be on the sensitive side, each finer nuance and inflection in the voice is easily audible, and songs like Slipknot – Snuff sounds soul crushing and would easily make the most sober man cry like a baby. Meze 109 PRO is not just emotional, it breathes emotion into music, it brings every single feeling you didn't know you had in your heart and makes you live through your own deepest hidden corners of your mind. Acoustic songs, and music that was generally acoustically recorded sounds incredibly vivid and real, 109 PRO makes me feel like the band is playing literally in front of my eyes. A really good example is Papa Roach – Alive [N' Out Of control], where the presentation makes me want to rip off my clothes and jump around with excitement, the same one that I had when I was 14 and first heard this song. The upper midrange has more energy than the lower midrange, which makes all music sound very alive and emotional, but also makes 109 PRO an exciting headphone that won't put you to sleep, rather keep you awake and dreaming with your eyes open, imaging all the stories you hear in your songs.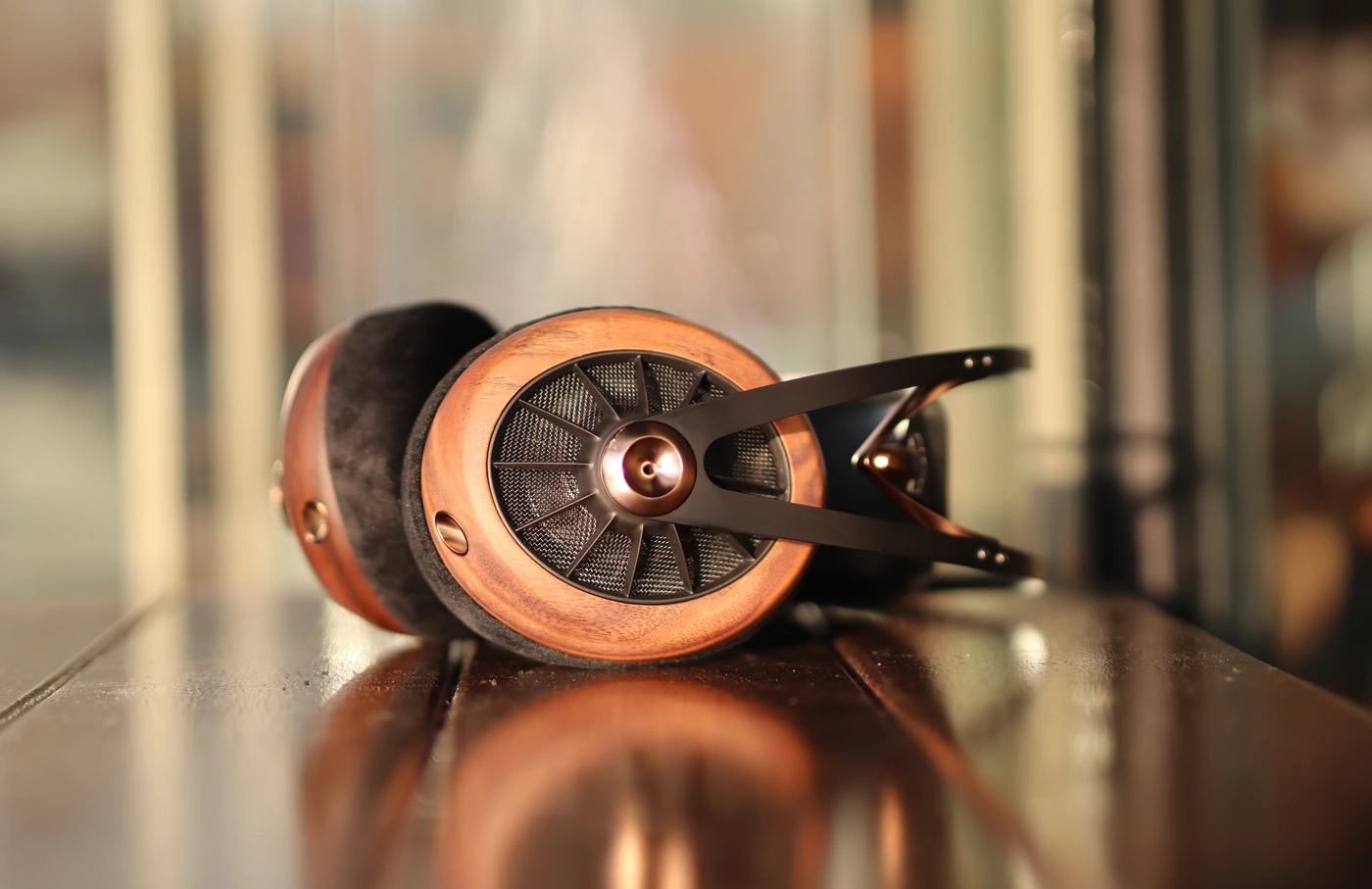 The treble inherits some of that extra energy in the upper midrange, and it has a more nuanced and pronounced presentation in the lower treble, and a smoother presentation in the upper treble, which gives quite a bit of bite and cymbal crash impact to Meze 109 PRO. We usually talk about micro details and resolution here, but 109 PRO added all the resolution you can think of in the midrange, where it actually matters, instead of going for a false feeling of detail by making the tuning bright. Indeed, the tuning is generally very natural, to the point where rock, and acoustic music in general makes me fall in love the most with 109 PRO, but dubstep, EDM, electronic, even Mindless Self Indulgence or Zomboy sounds sublime played through them. Don't get me wrong, you will get the cymbal crashes as if the band was playing right in front of your eyes with 109 PRO, they have all the energy, life and punch you could ever desire from a headphone, but they present most of this energy between 9 kHz and 12 kHz, which places a slight emphasis on the S sound, and cymbal crashes tend to have a certain tuning that is present with most songs. All in all, this is an excellent headphone to keep you up at night, it feels and sounds like the most emotional shot of pure raw energy, detail, and clarity you ever hard in your entire life, and if it doesn't carry a sound that will bring back every single emotion you thought you forgot how to feel, there ain't one that will. 
Comparisons 
Meze 109 PRO vs Crosszone CZ-8a (799 USD vs 1600 USD) – We start quite heavy duty, as CZ-8a is a closed back headphone, with one goal, to provide the most open and wide presentation possible, for a high-end headphone that is closed back. Following my experience with closed-back headphones, it seems like many of them actually can and will offer a wider soundstage than open-back headphones because they can control the reflections inside of the ear cups better, but let's start with the comfort. Meze 109 PRO has the same comfort as CZ-8a, both are super comfortable, both have velour earpads and both adjust to the size and shape of your head really nicely. Both come with a good cable from the factory, and both use a 3.5mm SE port at the earcup side, but the cable for CZ-8a is balanced and has 4 Poles, while the cable for 109 PRO has only 2 poles. It is easier to drive 109 PRO and it requires a less powerful source, and it also sounds different, with CZ-8a sounding more midrange forward, more wide and holographic, but 109 has the better depth, more bass quantity and impact, and 109 PRO has the higher amount of treble, being more energetic in the highest, while CZ-8a sounds very relaxed and smooth in the high-end.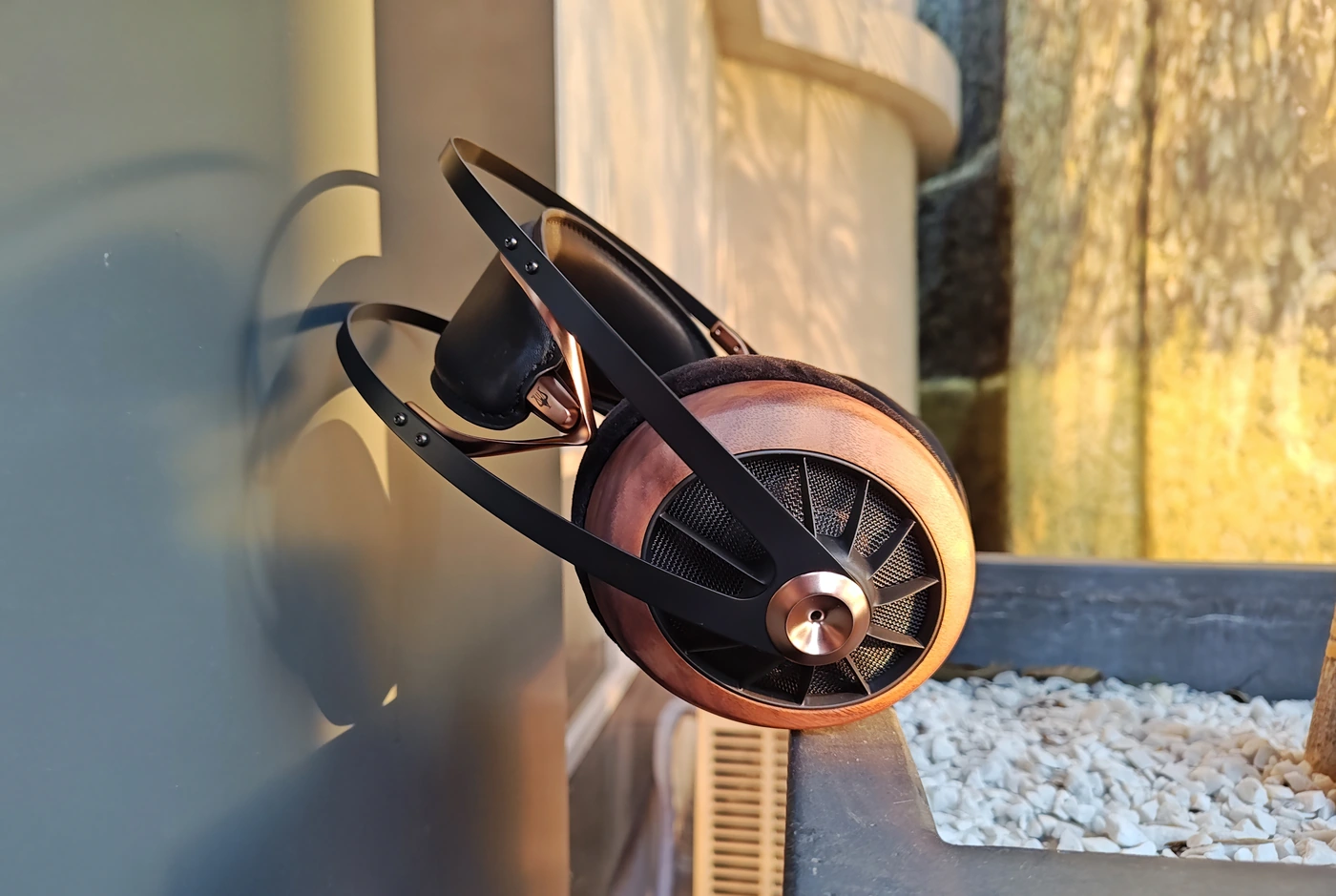 Meze 109 PRO vs Audeze MM-500 (799 USD vs 1699 USD) – Now, there is a huge difference in the price of those two headphones, but they are both super easy to drive, and Meze 109 PRO is more comfortable, 109 PRO being much lighter and having a lighter clamping force, while MM-500 offers a more secure fit and sits much more tightly on your head. The sound is actually quite similar, yet different at the same time, both have a very full and lush bass, both provide outstanding impact and exceptional instrument separation, and both are vivid and incredibly detailed. Where there is a difference is in the treble, where 109 PRO has more energy and more impact, more high-end extension, while MM-500 is smoother, more relaxed and has less energy, being better if you're going to be keeping them on your head for hours in a row. If you need a precision instrument that will always clamp your head with the same force and provide a similar sound for your ears, Audeze MM-500 is an excellent headphone with superb sound, but 109 PRO offers a lot of the detail and resolution, yet is a much lighter, less clampy headphone with velour earpads, and is similarly easy to drive, offering a wider soundstage, and more energy in the treble for almost a thousand US Dollars less than MM-500, allowing you to save a bit for an excellent source such as a DAP or a desktop DAC/AMP. 
Meze 109 PRO vs HIFIMAN Ananda (799 USD vs 999 USD) – Ananda is an interesting headphone, because despite it having been on the market for such a long time, it never feels outdated, you can basically enjoy a HIFIMAN Ananda regardless of the conditions, and a big part of this can be attributed to the fact that it has superb build quality, incredible precision and a super pleasing sound, but 109 PRO actually has an equal comfort, both are excellent for long hours of usage, both have good support mechanisms, and 109 PRO is actually a bit lighter than Ananda. It is easier to drive Meze 109 PRO, and it is a bit less picky with the source, and both have a mildly warm midrange, but Ananda sounds a bit wider, more expanded and more holographic in the soundstage, while Meze 109 PRO has better bass, more bass impact, better detail and resolution, better clarity, and more focus on revealing micro details. While both are emotional and engaging, 109 PRO is more emotional and more engaging, while by comparison Ananda is a bit more laid back and relaxed in sound. The default cable is about equal between them.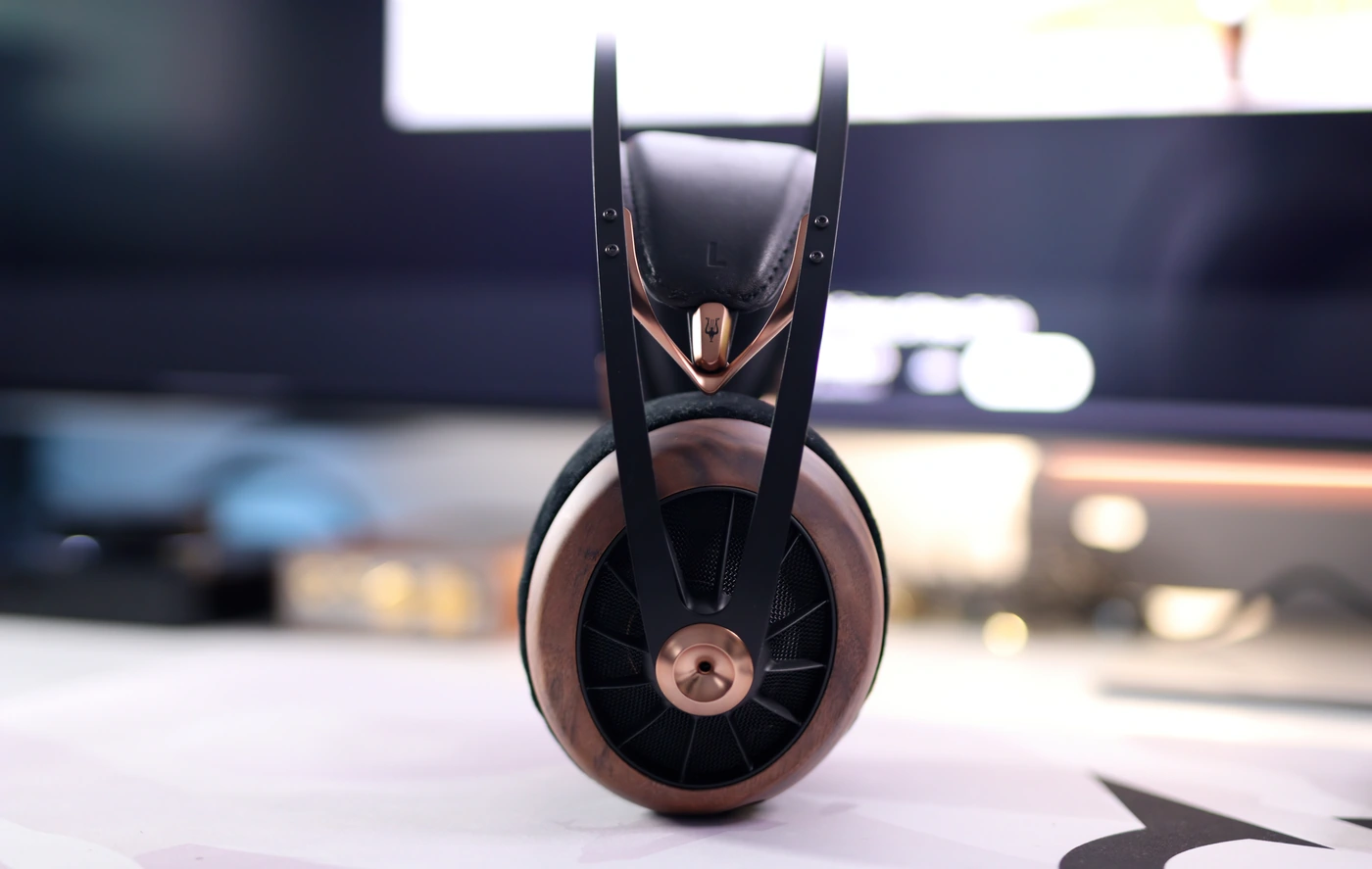 Meze 109 PRO vs iBasso SR3 (799 USD vs 599 USD) – this is a comparison that everyone has been asking me to make, but in physical, SR3 is a bit lighter, the headband is lighter, and simpler, but 109 PRO offers better comfort as the weight distribution is a bit better, and the velour earpads are a bit softer and create a slightly better seal. The cable of SR3 is better from the factory, while the transport case of 109 PRO is better. Sonically, SR3 is much harder to drive, but it provides a more neutral and gentler sound with less focus on impact, and more focus on creating an atmosphere, it is relaxed and laid back, while Meze 109 PRO is incredibly emotional, dynamic and punchy with a superb overall resolution, it extracts details more, pushes more impact into music and is generally a more upbeat headphone that presents music with more energy. While both are outstanding, 109 PRO is clearly better if you want an energetic, deeper, more bassy and warmer / thicker signature, while SR3 is better if you want a more neutral, atmospheric signature that is more laid back and relaxed. 
Meze 109 PRO vs Dan Clark Aeon 2 Noire (799 USD vs 899 USD) – This is likely the most direct comparison thanks to the prices matching up really nicely, but the two headphones are rather different. Aeon 2 Noire, the one I reviewed, was a closed back headphone, with a nice default cable, also single ended, so the sources used for the two have always been the same, but since it is closed back, the sound is different. Before we even get to that, the comfort and design is different, Aeon 2 Noire has more clamping force, and although it still has rather comfortable ear pads which are soft to the touch, it is heavier and the headband of Meze 109 PRO does a better job at distributing the weight of the headphones evenly across my head. The overall sound is more U-Shaped as presented by Aeon 2 Noire, it has more sub bass and more upper treble, more sparkle and more energy. 
Value and Conclusion
Meze always knew how to produce headphones that perform super well for the price point paid and Meze 109 PRO is no exception. They also know how to make a beautiful yet useful package, a well made headphone with high-quality parts, and which is serviceable too. Basically, 109 PRO is a truly high-end headphone made on the idea of the old 99 Classics, showing how a wooden headphone from Romania with dynamic drivers can take the world by surprise and become the most popular out there in no time.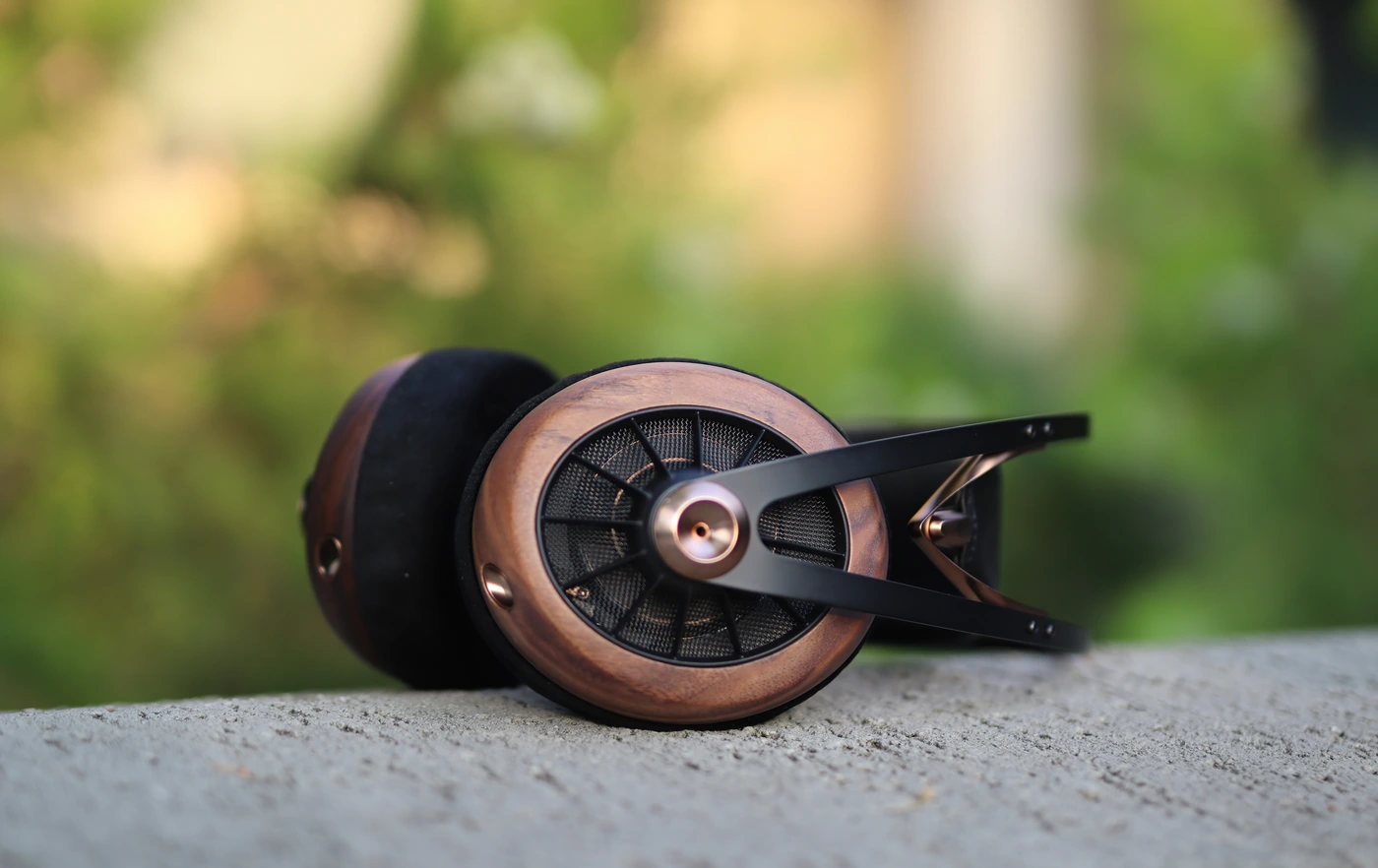 Before the end of today's review, I will be adding Meze 109 PRO to the Audiophile-heaven Hall Of Fame, as one of the best headphones I've ever heard, but also one of the most comfortable headphones I've had the honor of wearing on my humble head, and enjoying for many hours before sharing my review with you.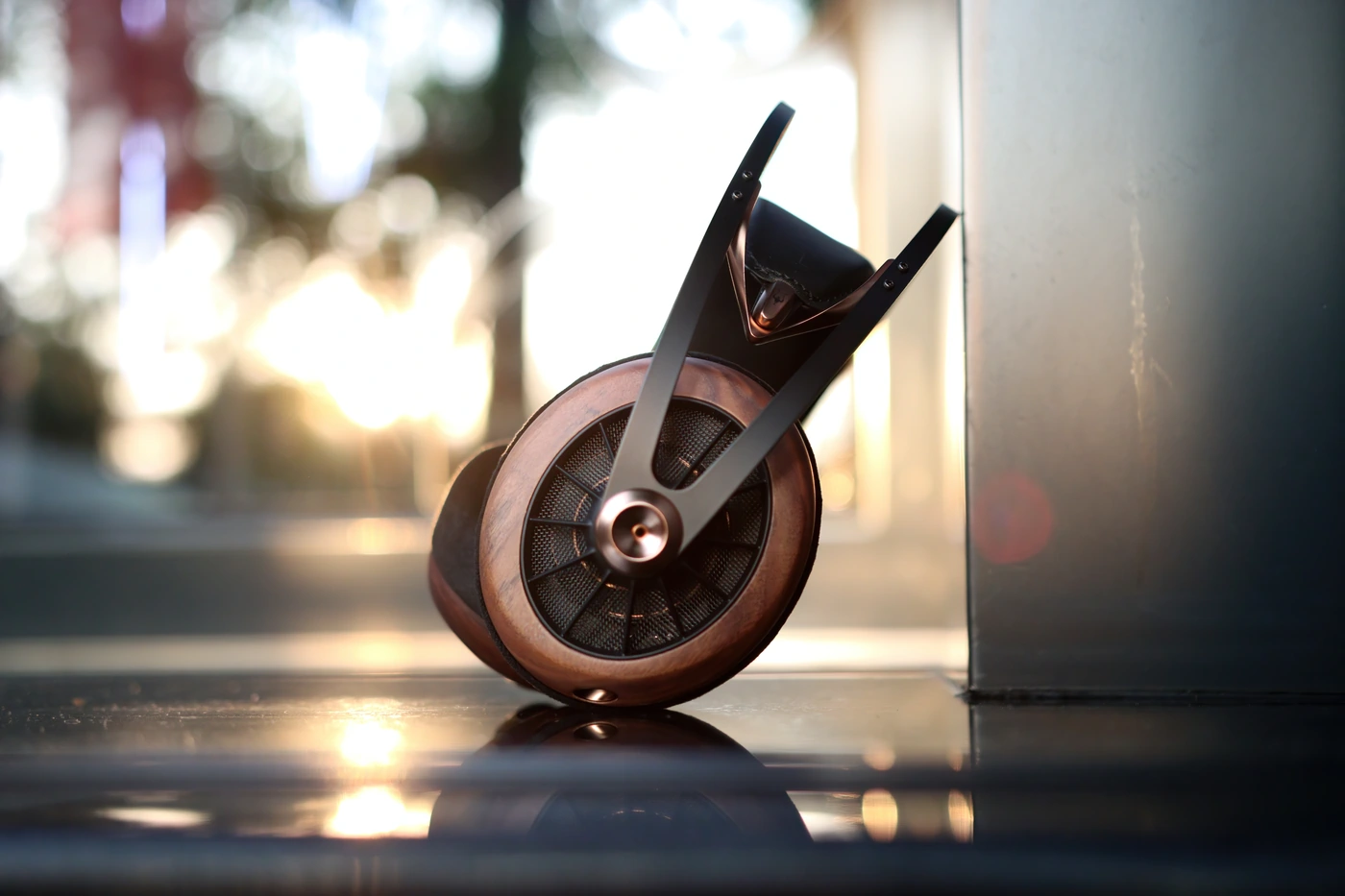 At the end of the day, if you're looking for a pair of high-end open-back headphones with superb design, and a natural sound that can reproduce both voices and pianos perfectly, but deliver a deep punch with electronic music, and will be pleasing to listen to with all music styles out there, Meze 109 PRO is a fully recommended purchase and a new favorite of mine that I will surely be enjoying for years to come. 
Product Link
You can grab one from www.amazon.com here: https://amzn.to/3K3HnIs
If you're in the UK, you can grab one from www.amazon.co.uk here: https://amzn.to/46XRJDB
And if you're from Europe, you can grab one from www.amazon.de here: https://amzn.to/43uJ2h6
Technical Specifications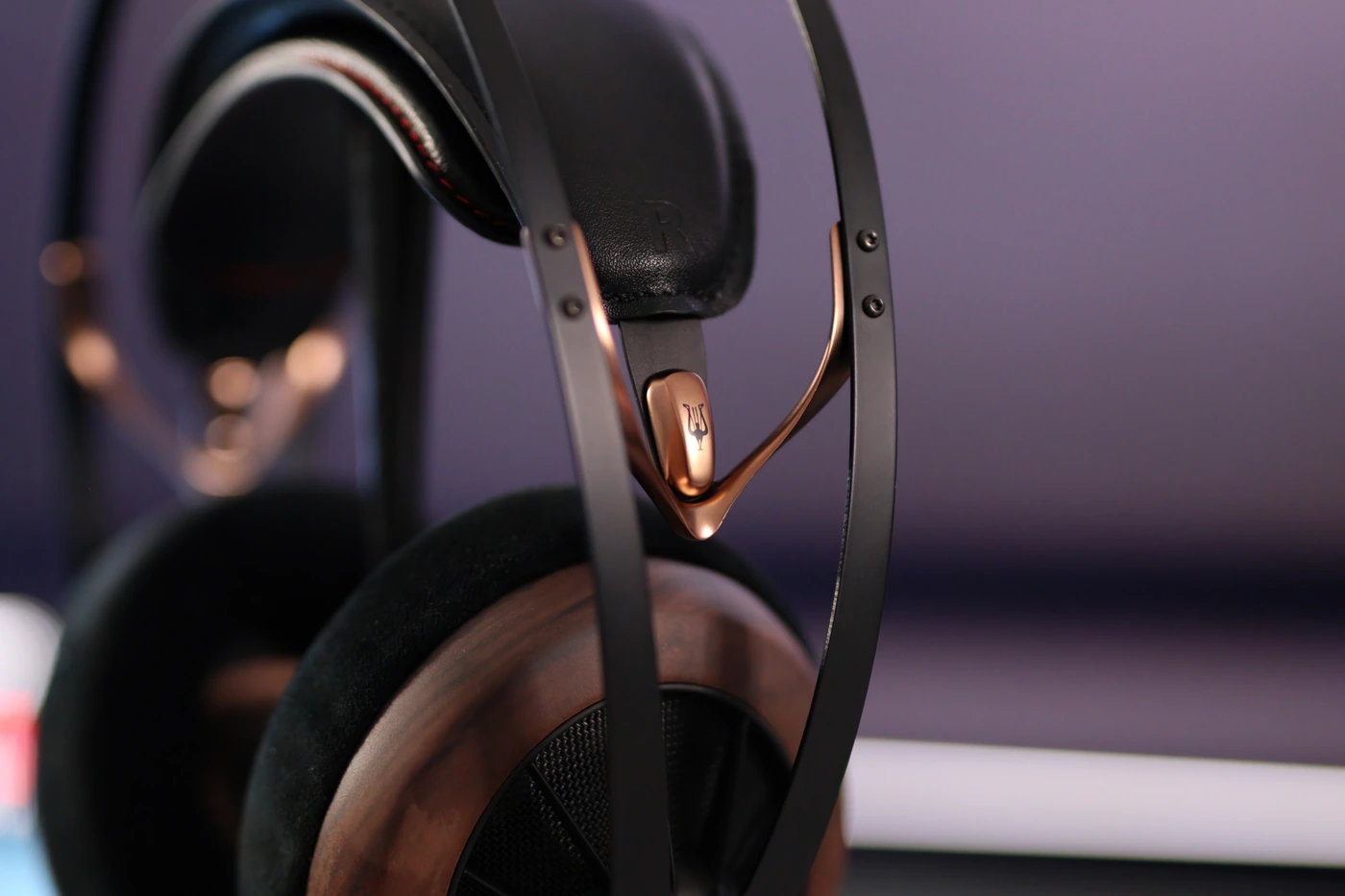 Transducer Size – 50mm
Frequency Response – 5Hz – 30KHz
Sensitivity – 112dB SPL at 1KHz, 1mW
Impedance – 40 Ω
Weight – 375 gr (13 oz) without cables
Ear-Cups – Black Walnut Wood
---
--- Please remember to stay safe, and always have fun while listening to music!---
 - If you have a dime to spare, please donate, and help us! It would make the day brighter for me and my wife- 
---
Full Playlist used for this review
We listened to more songs than those named in this playlist, but those are excellent for identifying a sonic signature.  I recommend trying most of the songs from this playlist, especially if you're searching for new music! The playlists are different for Spotify, Tidal and Youtube, and based on the songs I enjoy and are available on each!
https://www.youtube.com/playlist?list=PL_cjBXGmwSHSdGcwuc_bKbBDGHL4QvYBu
https://open.spotify.com/playlist/5J3oloz8Riy9LxEGenOjQ0?si=979ba4f082414be7
https://tidal.com/browse/playlist/330fd544-8e5b-4839-bd35-676b2edbb3d5
--- Contact Us ---





---