Sennheiser HD 660S2 Dynamic Headphones – Magnificent Musicality
Sennheiser HD 660S2 is a $599 USD pair of high impedance dynamic headphones, which are a retuning of the Sennheiser HD 660S that I reviewed a few years ago. It will be interesting to explore this new version, how it compares to the old Sennheiser HD 660S, but also how it compares to newly released headphones around the 500 USD price point, including iBasso SR3, OLLO S5X, SIVGA SV023, and HIFIMAN Edition XS.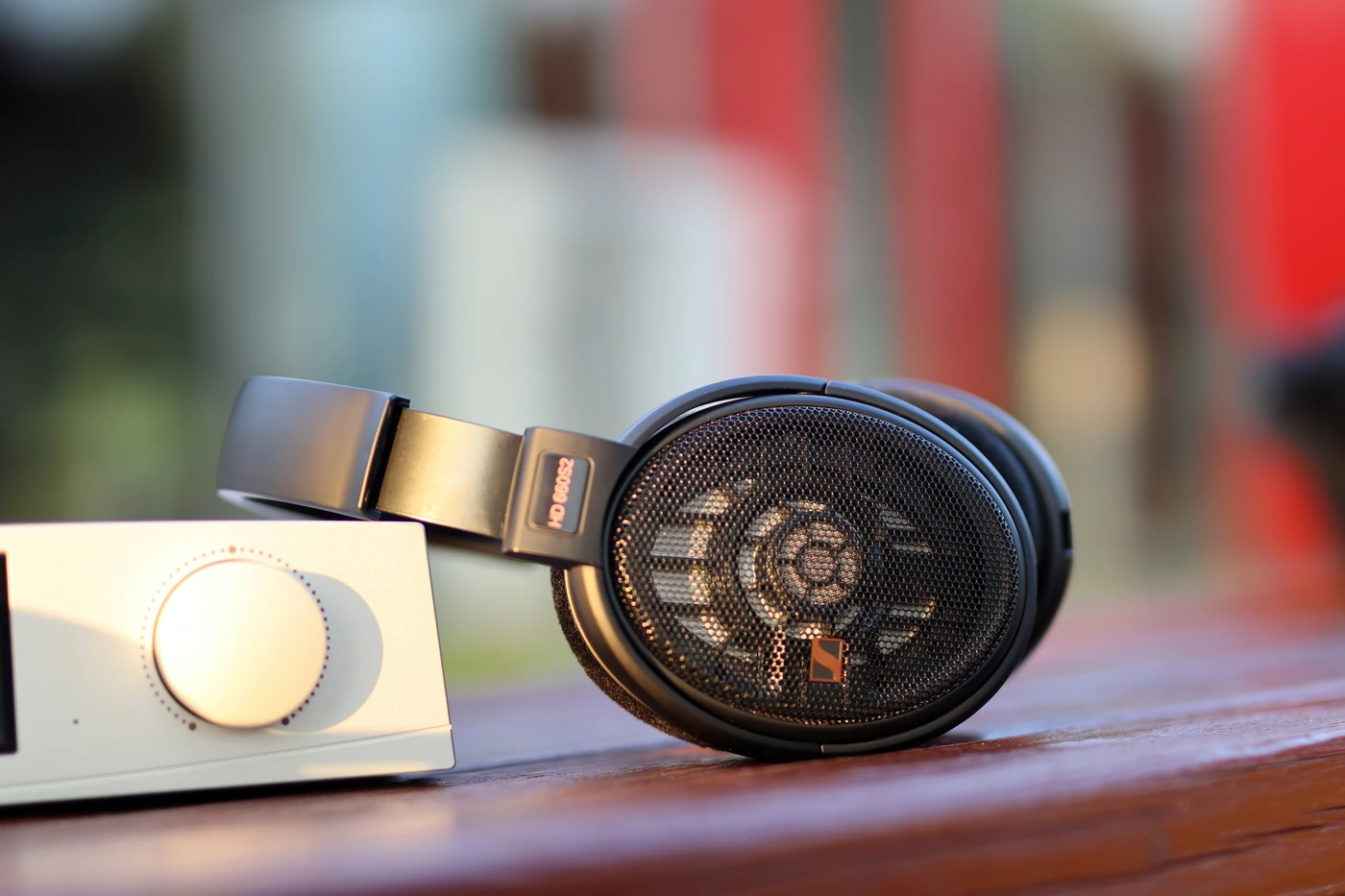 Introduction
Sennheiser is one of the oldest, most popular companies creating headphones and microphones out there. They are based in Germany and have been established in 1945 by Mr. Fritz Sennheiser, nowadays being a group that has around 2801 employees worldwide. They even have factories in Romania, and are selling through all the channels possible, including directly from their own shops, Amazon, they have special drop edition headphones, they sell through local shops for hifi and even generalist electronics shops here in Romania. Sennheiser is known as a symbol of high-end audio, and their microphones are the standard for broadcast, being used in the most popular movies and shows for their superb quality. Warranty is usually handled through the purchase channel, and for best results I always recommend sticking to known and popular channels such as Amazon to avoid counterfeit products and to get the best support possible. Right now, all Sennheiser headphones are made by Sonova, under the Sennheiser Brand, but they are owned differently. This being said, the team making them and managing everything is still the same, only the directors are diffferent now. 
It should be noted that I have absolutely no affiliation with Sennheiser, I am not receiving any incentive for this review or to sweeten things out. I'd like to thank Sennheiser for providing the sample for this review. Every opinion expressed is mine and I stand by it. The purpose of this review is to help those interested in the Sennheiser HD 660S2 Dynamic headphones find their next music companion. 
Product Link
You can grab one from www.amazon.com here: https://amzn.to/3OqCVVp
If you're in the UK, you can grab one from www.amazon.co.uk here: https://amzn.to/3s2QT8w
And if you're from Europe, you can grab one from www.amazon.de here: https://amzn.to/47qOHrt
Build Quality/Aesthetics/Fit/Comfort
The more I try to find online what the name officially is, the more I fall down a rabbit hole, as Sennheiser Hearing has the HD660 S2 listed as HD 660S2, while Sennheiser Hearing Germany has those listed as HD 660 S 2, and most shops go with either HD660S2 or HD660 S2. I decided to go with what the company officially writes on the package, which is HD 660S2. Now that this is out of the way, the package is simplistic, and we do not get a transport case, and we get a soft transport pouch instead. We do get something much more essential for a high-end pair of headphones in 2023, and that is a balanced cable with 4.4mm balanced connectors. Sennheser is still using the proprietary connectors they had since HD600 for the new HD 660S2, so it is super refreshing to get balanced cables from the factory and be able to plug those in a DAP like iBasso DX320 MAX TI right away. 
Starting with the build quality, I had contact with most of the HD6XX series of headphones in the past, but this revision seems to be made considerably better than the original HD600 and better than the HD 660S that I reviewed in the past. The plastic used in the cups and headband seems to be smoother and better to the touch, and while the headphones have a super strong clamping force at first, I can confirm that this goes away after you've been wearing them for a few weeks. The cable is of a super good quality, and I really would not invest in upgrading it since we do get balanced from the factory as well. The earpads are also hard at the beginning, but they soften up in a few weeks of usage, and the whole headphone becomes rather comfortable.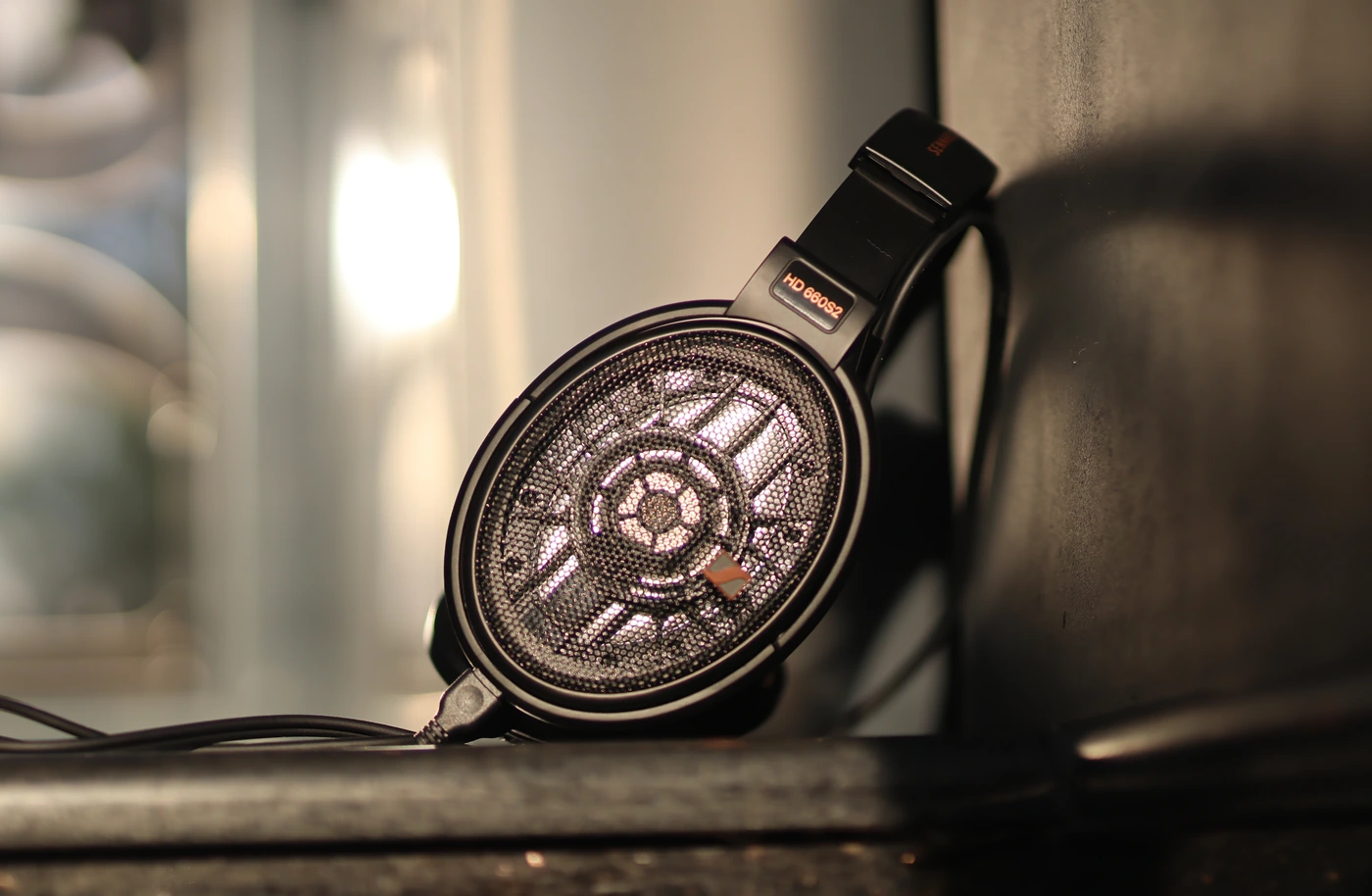 The headband is padded with a soft padding that offers good support for the headphones, and they are not heavy at all anyways, and at 260 grams, HD660 S2 is likely the lightest high-end headphone you can find out there. Not only this, but they now look better, the grilles seem to be painted with a better looking paint, and the drivers being visible is a really cool effect for me, as I always stated that this kind of look is one of my favorite. There is a lateral swivel mechanism at the earcup level which helps with HD660 S2 adjusting to your head shape and size, and the headband keeps them on your head regardless what you're doing, but given the amount of power needed to properly drive the HD660 S2, you're not likely to take them out for a walk or do any serious physical activity while wearing them.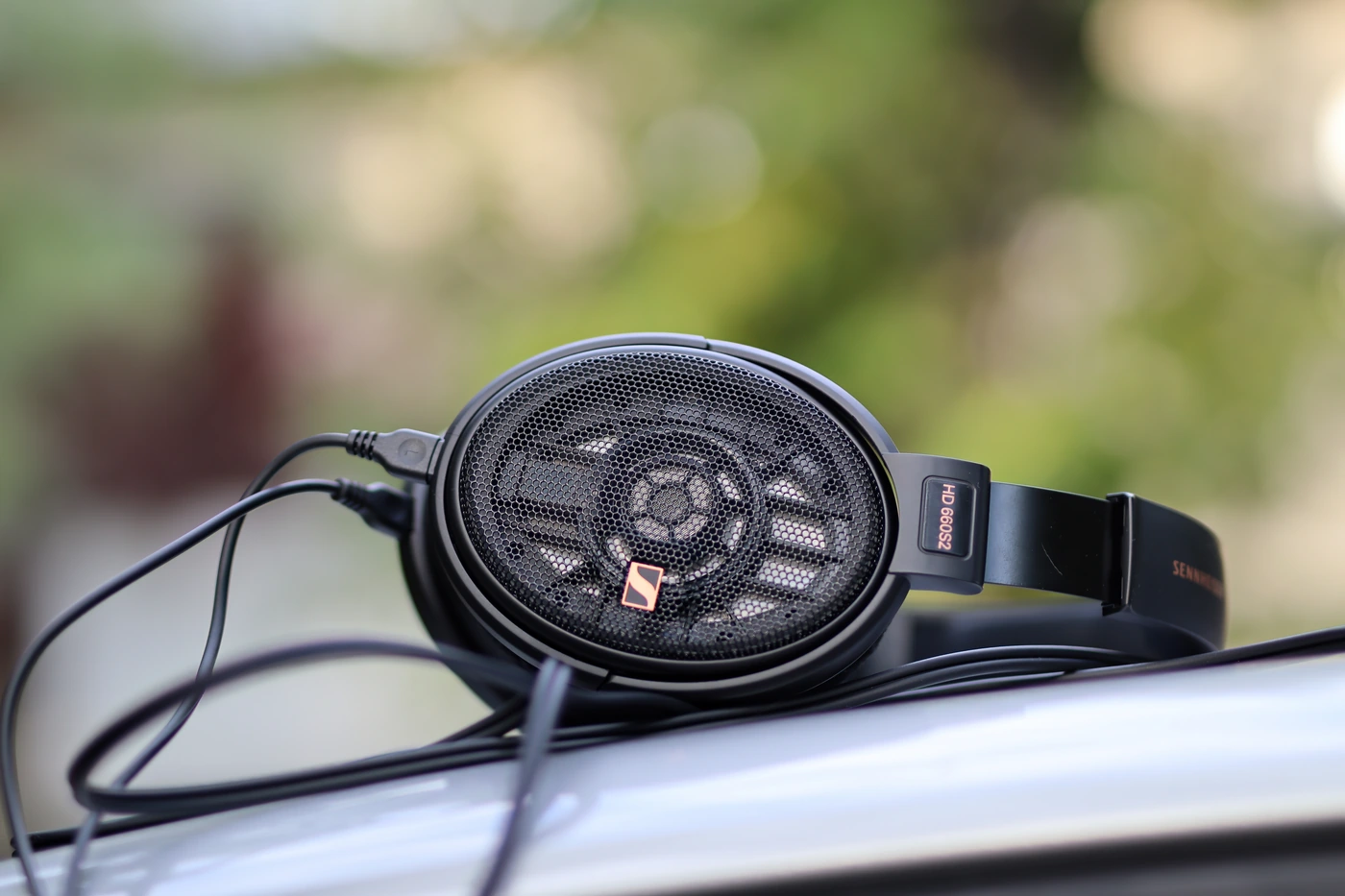 There is protection on the inside of the earcups, with a thick sponge, so it is unlikely that you'll get dust or debris in the driver, but even though the outer earcups look really open, so far my pair is in absolute pristine condition, so you won't have a hard time keeping them clean. The sound is as open as it can be, they leak absolutely everything out, and the sound is actually as loud out as it is in them, so people around you will surely notice what you're listening to and how loud you're listening. They do not offer passive isolation from the outside noise either, being open and allowing everything to pass through.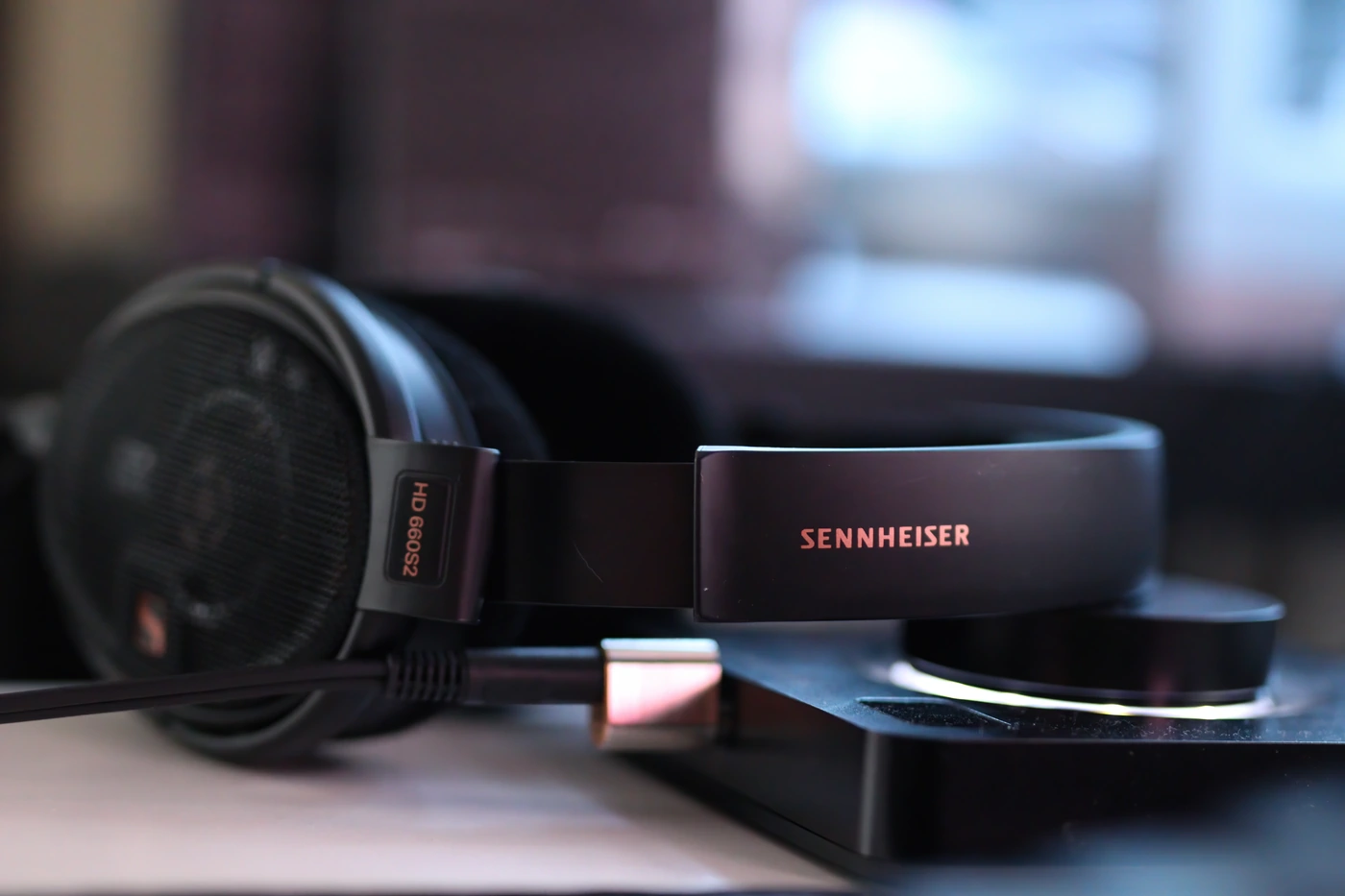 Speaking of the drive factor, we have a SPL of 104 dB, and a frequency response between 8Hz and 41500 Hz, or 41.5 kHz. The THD is exemplary low, at <0.04%, and we have an impedance of 300 OHMs, which will ensure that most noise is filtered out, but also means that you'll need quite a bit of power to drive the HD 660S2. This series is made in Ireland. You will need quite a bit of power to properly power the HD 660 S2, and anything along the lines of a HIFIMAN EF400, Aune S9C PRO, or iBasso DX320 MAX TI should be just right for driving the HD 660S2. They feel really well made and don't creak while in usage or when you handle them. 
Sound Quality
To drive the Sennheiser HD 660S2 we've used a number of sources, including iBasso DX320 MAX TI, Hiby R6 III, EverSolo DAC-Z6, Astell&Kern ACRO CA1000T, Shanling M3 Ultra, and Feliks Audio ECHO 2 Tube Amplifier. Although this is a pair of headphones with good precision and detail, they will sound great with all sources, and the super high impedance means that they will have a very stable signature that will sound similar across all sources. The default sonic signature is musical, lush, yet natural and to my ears they have much less in common with HD 660S, and they approach the territory of being the ideal, ethereal musical headphone that we keep searching for our entire lives, with exceptional resolution, yet a warm, pleasing and heartwarming midrange that you could enjoy for years without getting bored.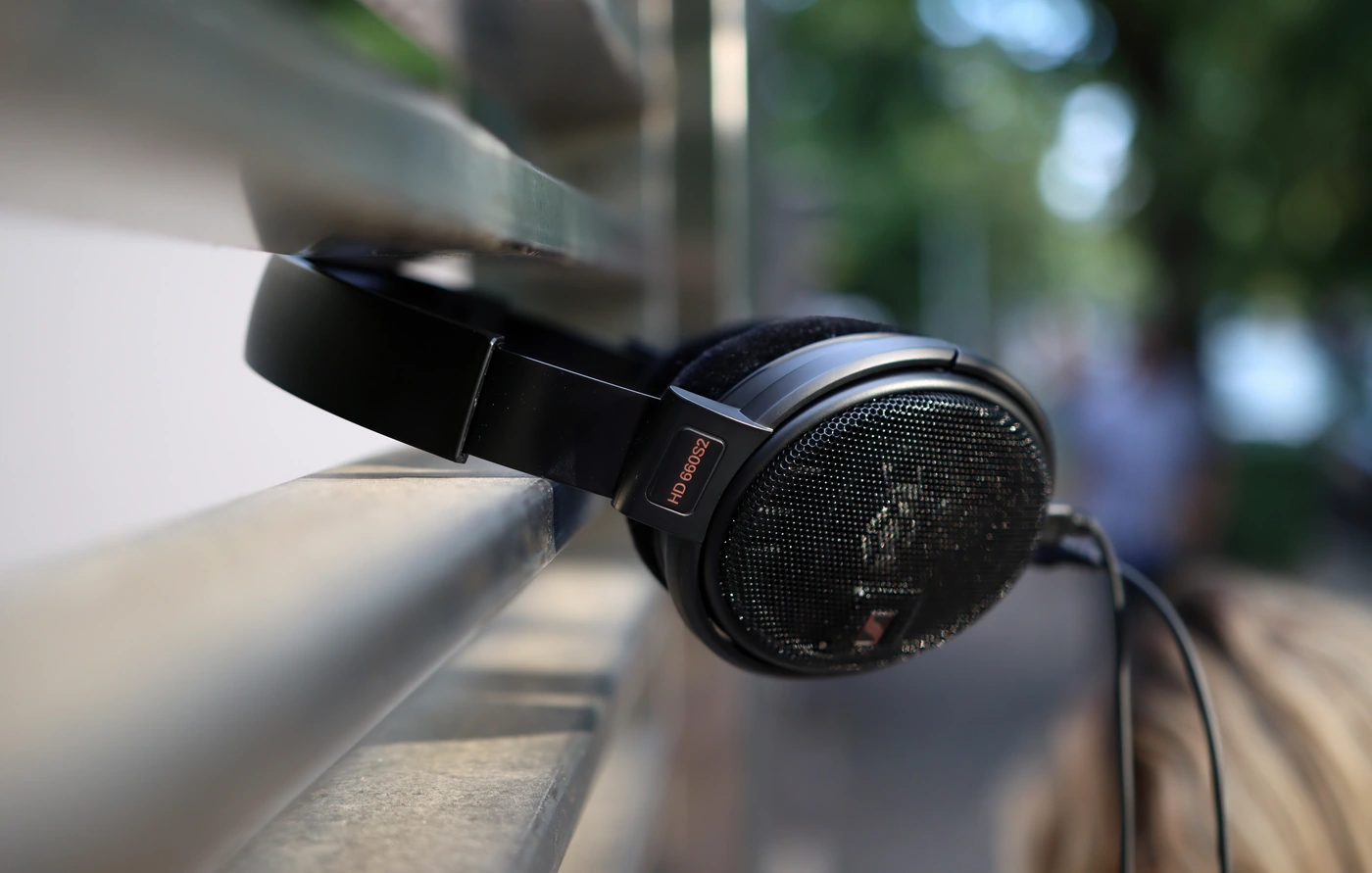 Starting with the bass, Sennheiser improved a lot on the bass of the original HD660S, and we have a superb depth and resolution with the new S2. It feels like they gave it a whole new level of depth and impact, the new S2 version being able to easily handle dubstep and EDM music, along with very fast and aggressive music with ease. HD 660 S2 will struggle a bit if you're listening to music that is mostly bass, for example bass boosted tracks, but even with tracks from Apashe, like the new Gasoline piece, Sennheiser HD660 S2 sounds clean, deep and the layering is top notch too. The bass has zero distortion even if you bring the sound at 110dB with a potent amplifier like FiiO K9 PRO, although the bass doesn't become the central element of the sound. HD 660S2 keeps the bass always loaded for bass guitars, and after a few minutes of getting used to their sound, the sound becomes the most natural presentation that you've ever heard, and the bass can make them vibrate on your head, but the song needs to really have that bass for this to happen. The upper bass is presented at the same level as the mid bass and the sub bass, everything being very coherent and making sense for all music styles, from RAP all the way to Rock and Classical. The bass gives a slight warm edge to the whole sound, which is pleasing with all music, and there's a vivid presentation for all instruments, both guitars, drums and also other instruments that have fundamentals in the low end.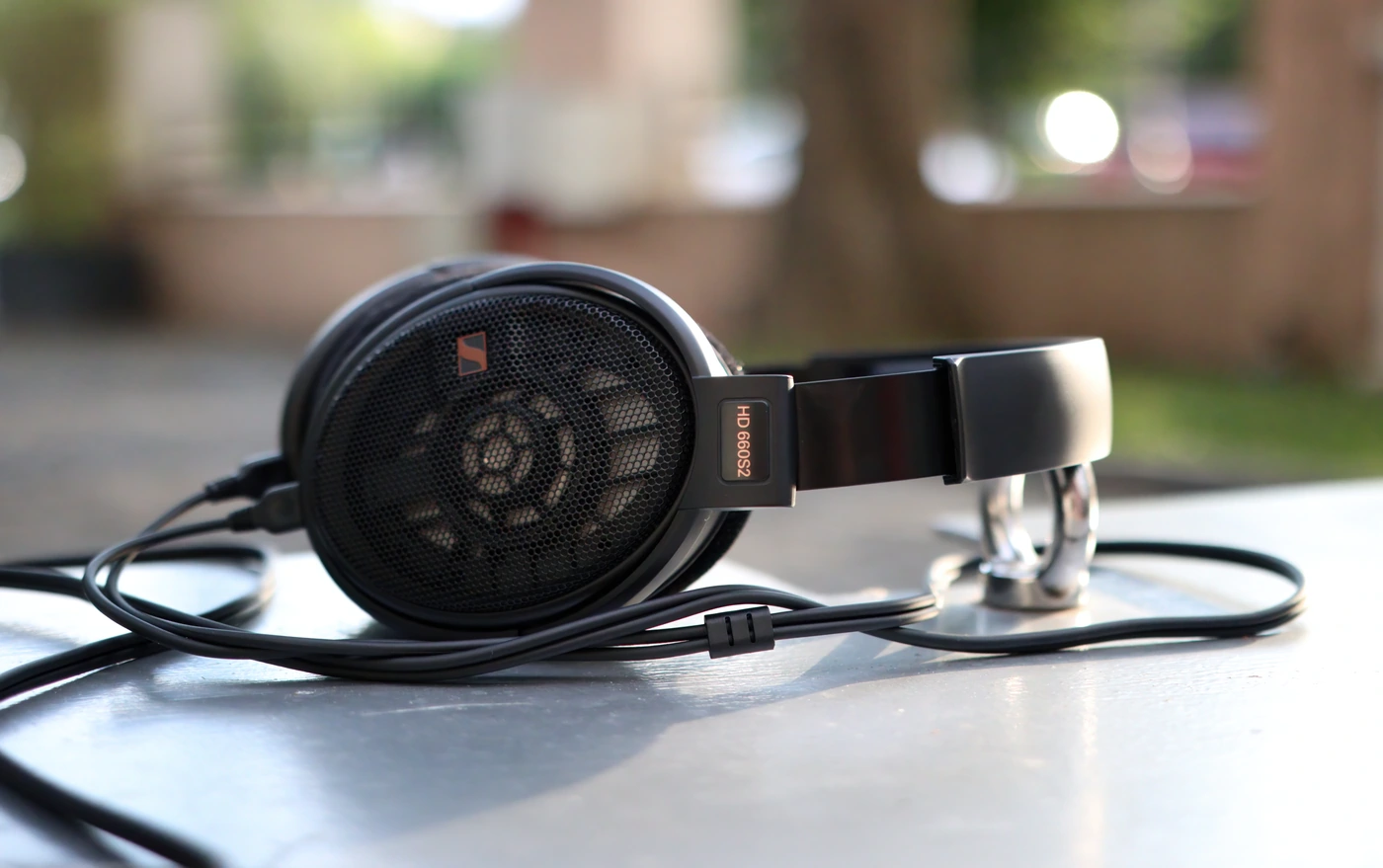 We have headphones that really put an emphasis on the mids, voices, guitars, and everything that actually happens in music. While the sub lows and the low end is used to nuance music and to keep the rhythm, HD 660S2 is the kind of headphone that makes voices, both male and female shine, and somehow it has a slight W presentation to the midrange, bringing forward both male voices and female voices equally well, but without making things too aggressive, sharp or fatiguing. It has the kind of presentation that you can turn loud, 120dB loud, but still feel like you could go higher. The textures are smooth, pleasing, buttery even, with the harmonics being rich and the whole sound being really rich and pleasing. I am willing to say that the distortion is much lower than on headphones around the similar price point, which is why you can bring the volume really loud and not feel fatiguing, you're hearing actual music that makes sense and not distortion or fatiguing noise that isn't musical at all. The best part of the HD 660S2 sound is that it is the kind of headphone that can really make you sing along, it doesn't matter if you're a boy or a girl, it doesn't matter if you generally like rock, pop, or even Jazz or Cabaret, the midrange is done so well and pleasing that you simply never stop listening. The detail and overall resolution is not just great, it is insane. I think that the original HD660S was extremely detailed, but it was a bit congested and dry in the sound which made it much harder to listen and enjoy than the new S2 which is really smooth, fluid and pleasing. This is one of the few headphones that passed my test of playing nicely with Eskimo Callboy – Cinema, a song that has been recorded and mastered extremely bright and shrill, still HD660S2 manages to keep it all under control and regardless of the volume, the upper midrange and the lower midrange stays pleasing, while the voices are forward, but pleasing, and the sound is outlined by a rich guitar presentation, along with the synths.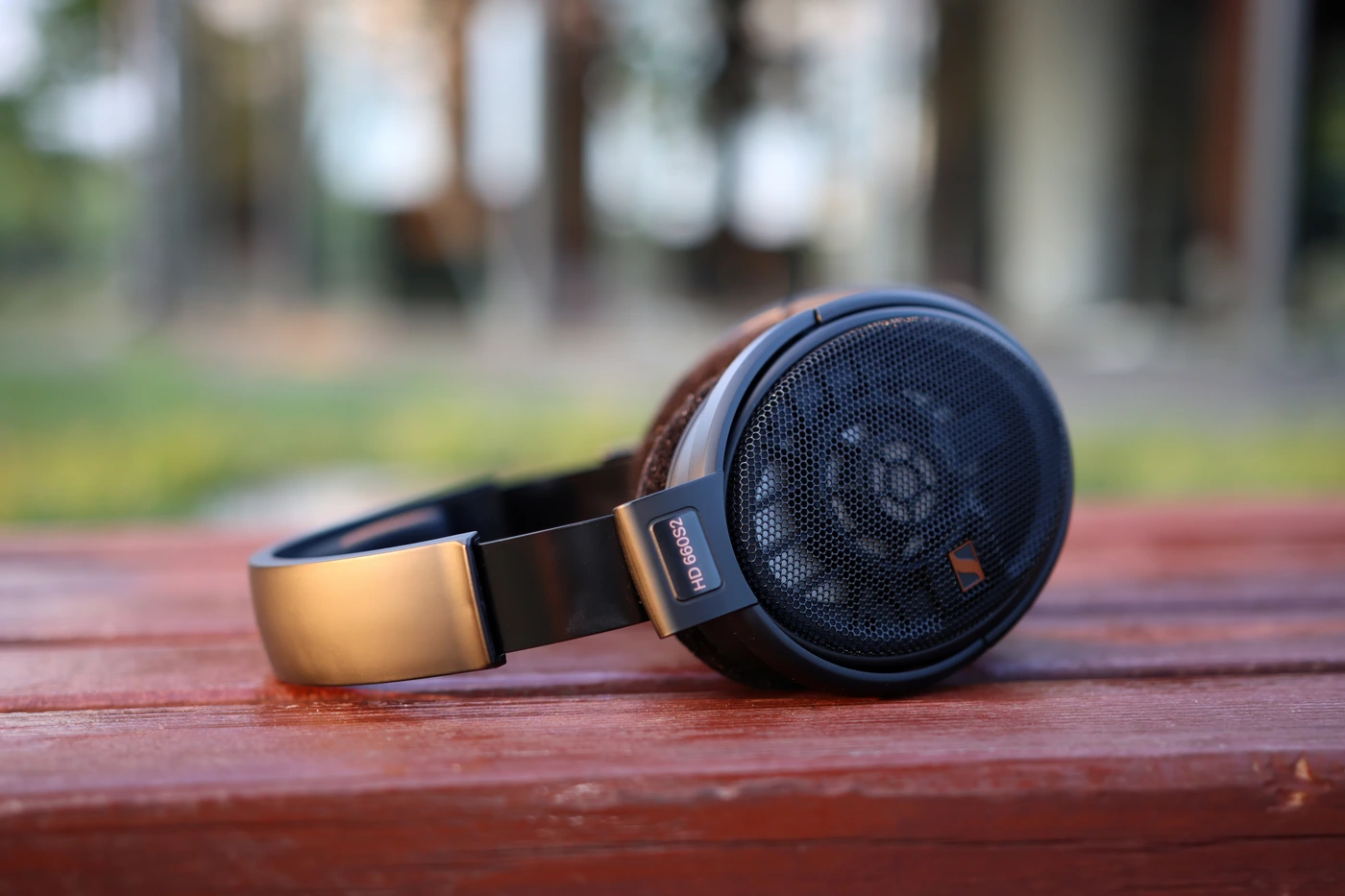 The treble is also super pleasing, and I think that this is an aspect that Sennheiser improved upon as well for the new S2 from the HD 660 series, as now we have a more airy sound, with better extension, but which sounds much less sharp and fatiguing than the original HD 660S, which was by all means detailed and crisp, but sometimes on the brighter side, the new S2 being just natural, balanced and pleasing. It is important to note that a brighter source like FiiO K9 PRO or Aune S9C PRO is preferred by HD 660S2 for the best presentation, as the soundstage can be at times on the intimate / natural side, and you need a source that pushes them to be as wide as they can. This is so because they already have exceptional detail, and excellent layering / instrument separation and definition, so a brighter source that can push the elements of sound to be spread farther apart will result in a more pleasing sound, and listening to HD 660S2 through K9 PRO, for example, is like being first row at a concert, if they used the best speakers, and best mixing possible for that concert. In fact, I found myself more than once listening to live concerts with HD 660S2 because I simply adore the way they can bring forward the vivid feeling of energy in music, while with studio music, you will notice every single micro element in music, which is super pleasing too. Cymbal crashes are always sparkly, have a natural texture to them, and never feel muted nor too bright or harsh / metallic. I found that the new S2 is one of my favorite headphones that I can enjoy with literally everything, and a headphone I can't ever get enough of regardless whether I am putting in some Rob Zombie, or listening to Ryan Gosling – I'm Just Ken and the rest of the Barbie Movie Soundtrack. 
Comparisons 
Sennheiser HD 660S2 vs HIFIMAN Edition XS (599 USD vs 599 USD) – We have to start with something, so Edition XS ia a good one to get going, as it has a much larger earcup, with softer ear pads but not a softer headband, and the weight of HD 660S2 is lighter. It is much easier to drive a pair of Edition XS than HD 660S2, and sonically they have a really different tuning, Edition XS is more gentle, but also has a pretty bold bass. The midrange has more clarity as presented by HD 660S2, but it is more musical and romantic too, it is more intimate, and Edition XS sounds wider and extends more in both depth and width. The bass is similar in depth between them, while the midrange is clear for both, and both have a sparkly treble with a good sense of air and refinement. Instrument separation is great for both, and I think that this is a good example of dynamic driver vs planar magnetic driver sound, the way they interpret micro details and textures is different, HD 660S2 is smoother, more fluid, while Edition XS handles treble a bit better. Both make good purchases, Edition XS is more neutral, while HD 660S2 is warmer, smoother and more musical.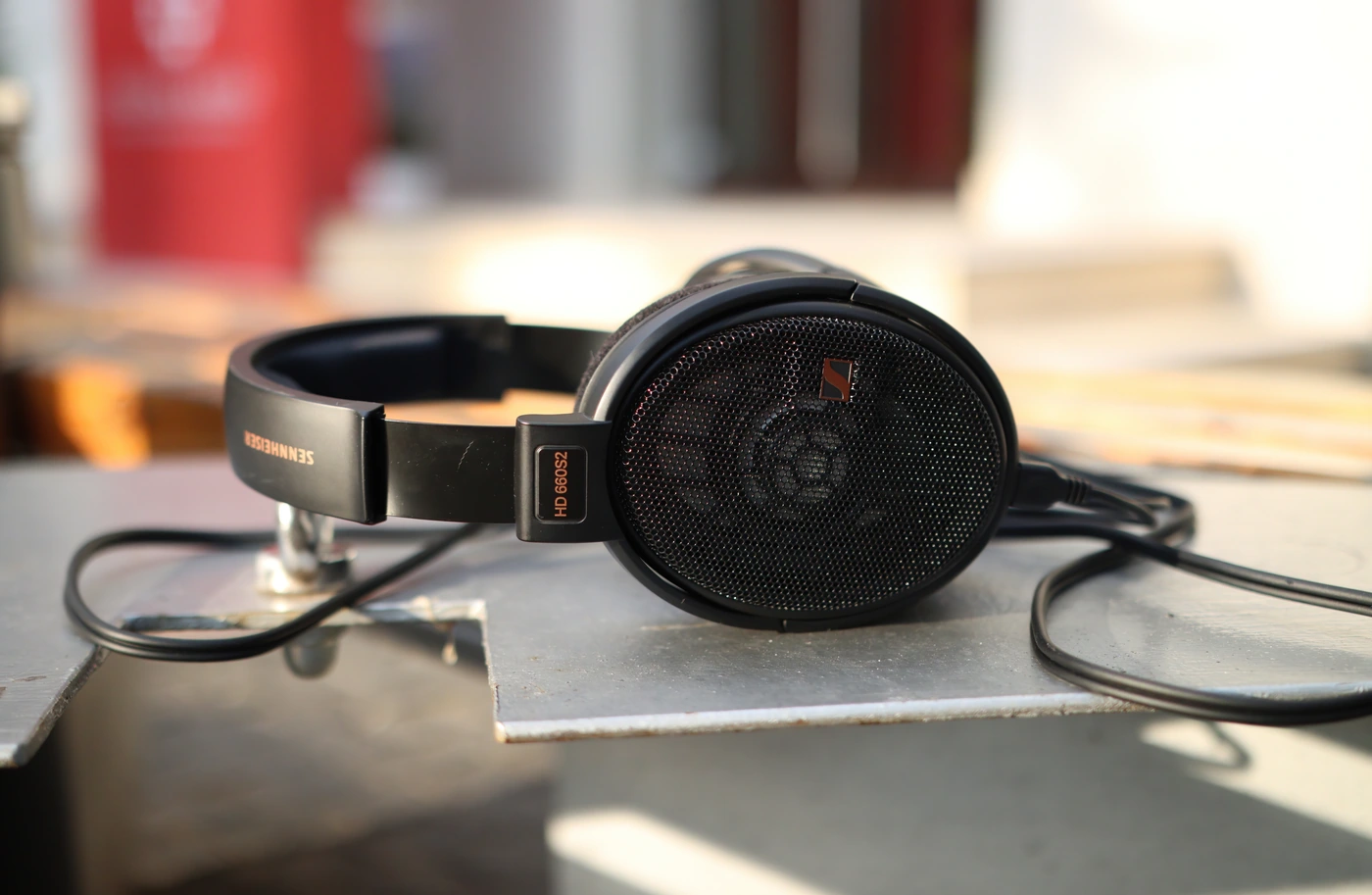 Sennheiser HD 660S2 vs iBasso SR3 (599 USD vs 599 USD) – I just reviewed the new SR3, and it is also a high impedance model, that is about as hard to drive as the new HD 660S2, so it is interesting to see that although SR3 has a much lighter fit, with softer and larger earpads, it is heavier than the tight fitting HD 660S2. The cables are excellent from the factory for both, and SR3 comes with a traditional transport case, while HD 660S2 comes with just a pouch. The sound is very different though, and iBasso SR3 is more gentle, more neutral, has lower coloration, but also a lower amount of bass, and generally is brighter in the overall tuning. I find the new HD 660S2 to be much warmer, thicker, more fluid in the sound, but more impactful and more punchy, both being great with the dynamics. HD 660 S2 is more intimate and the staging is wider on SR3. I think that if you want a very transparent sound with a signature that will stay transparent, SR3 is a great choice, while HD 660S2 is the kind of romantic, warm sounding headphone that will get you to love it for what it does best, for the exceptional warmth, fluidity, and overall fun factor. Both are exceptional products, and both play nicely, HD660S2 is more colored in tuning in a warm and sweet way, while SR3 is gentle and neutral, stays honest to the source. 
Sennheiser HD 660S2 vs Sennheiser HD 660S (599 USD vs 599 USD) – We have the two titans, the two originals, so I think that it is fair to mention that I found the new HD 660S2 to be better made than the original, it feels like the plastic is of a higher quality. This being said, Sennheiser is using a very similar structural design for both, so they will have similar tightness and the same earpads, but the drivers have been fine tuned, so the new S2 is warmer, has better bass depth, sounds warmer, thicker and more musical. I find the new version to be much more pleasing to my ears, and where the original could sound and feel a bit congested at times, the new one sounds smooth, fluid and pleasing, with an open and separated sound that I can enjoy with all music. I feel like the soundstage opened quite a bit for the new S2 compared to the original 660S. It also feels like the new S2 is more airy in the treble, more colorful in the midrange, and the mids are far more pleasing. All in all, if you have the original HD 660S, I think that the new HD 660S2 would be a worthy upgrade that should give you a better experience, make things more musical, smoother, more fluid and bassier, balancing the whole sound really nicely.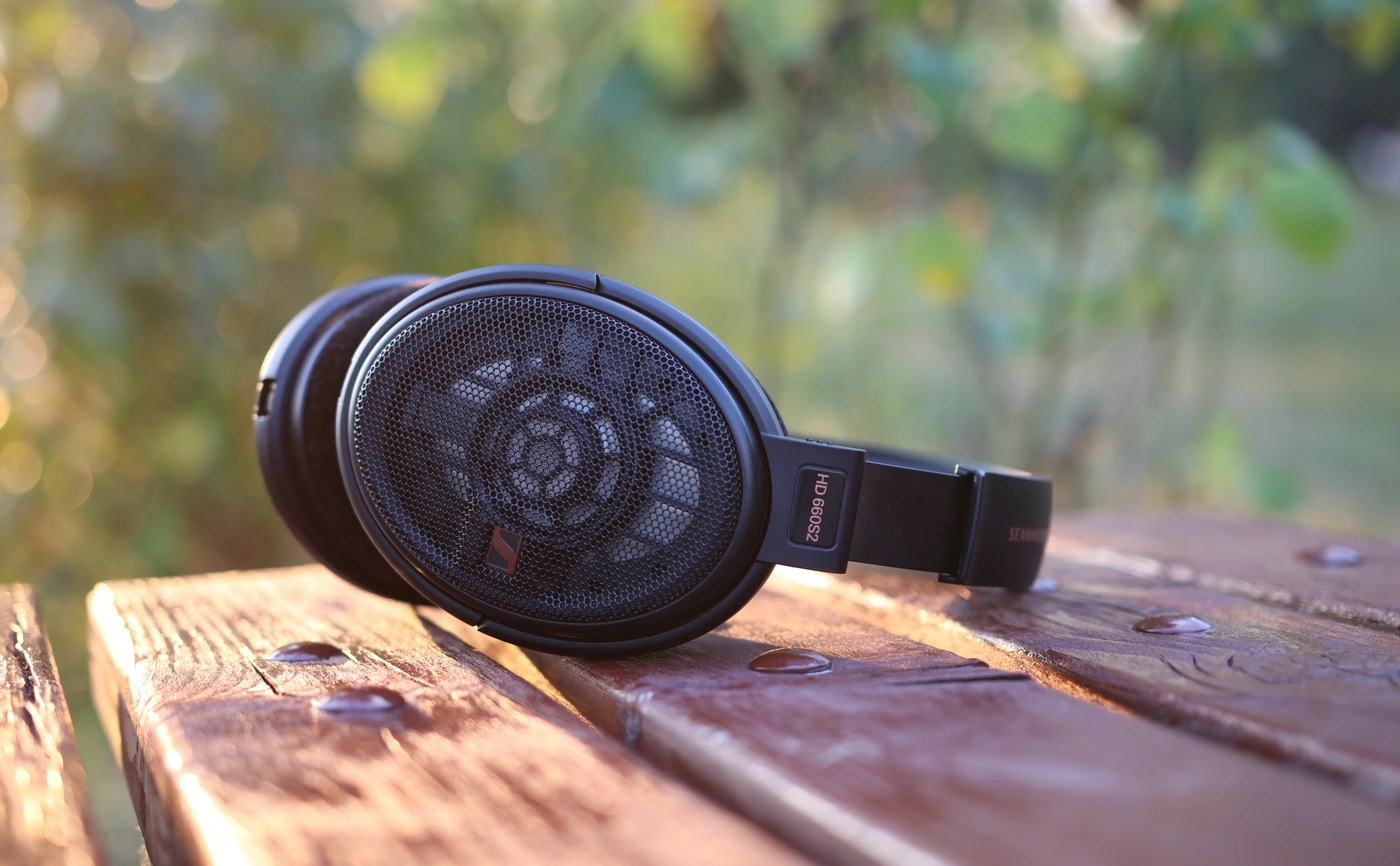 Sennheiser HD 660S2 vs OLLO S5X (599 USD vs 489 USD) – We have a wooden design for OLLO S5X, and they are also fairly light, although HD 660S2 is lighter, but tighter on my head. We only have a single ended cable in the package of S5X, but we do have a balanced 4.4mm cable in the package of HD 660S2. It is much easier to drive a pair of OLLO S5X, which has a much lower impedance, and they generally are colored a bit more by the source they're being powered from. The overall sound is thicker, warmer, but also somewhat more congested with OLLO S5X, which tries to be analytical, while being warm and thick and while having a full and deep bass. It is quite interesting, but OLLO went for a very unusual signature that will make it easy to enjoy for many hours in a row, but HD 660S2 is like a similar sound, but more mid centric, warmer, sweeter and more colorful in the midrange, with a brighter, more open treble, a wider soundstage, and better instrument separation, making music more organic, more natural and having a gain in the mids, although they have lesser bass than S5X which can be a bit of a bass cannon at times. 
Sennheiser HD 660S2 vs SIVGA SV023 (599 USD vs 499 USD) – The build quality is great for both, but SV023 uses wood in the build of their headphones, which makes it heavier too. The clamping force of HD 660S2 is higher, but the driving factor is higher too, as HD 660S2 is harder to drive, while SV023 is easier to drive and requires less power to produce a loud and crisp sound. The overall tuning is actually different, and SV023 sounds as you'd imagine most high impedance headphones to sound like, it is natural, tight and precise, somewhat neutral, with the midrange brought somewhat forward, clean and detailed. HD 660S2 is quite different, it is much warmer, has a larger, slower bass that gives all music a special glow, it is fuller and deeper sounding, the midrange is slower and more musical, and the treble extends a bit more in energy and presence without getting analytical and being technically capable without being too harsh or too bright. All in all, the difference is that SV023 has a more transparent signature that won't color music as much, while HD 660S2 will impose its signature quite a bit more, will soften, warm up and sweeten music more, giving some of its magic to everything that is being played through it. 
Value and Conclusion
It was clear from the start that at the launching price of 599 USD, Sennheiser HD660 S2 is an exceptional headphone with outstanding price performance value, and it fights every opponent with tricks and sonic performance learnt and developed over the years, but when you will hear that it often goes on sale, and sometimes for as low as 399 USD, you'll surely have to consider it a killer deal that you just can't miss, this is an essential headphone that you need to have in your collection, that you will enjoy, and which will be something to survive in your family, and with just a bit of care, a treasury musical box that everyone will be able to hit up whenever they'll want to rock some excellent music.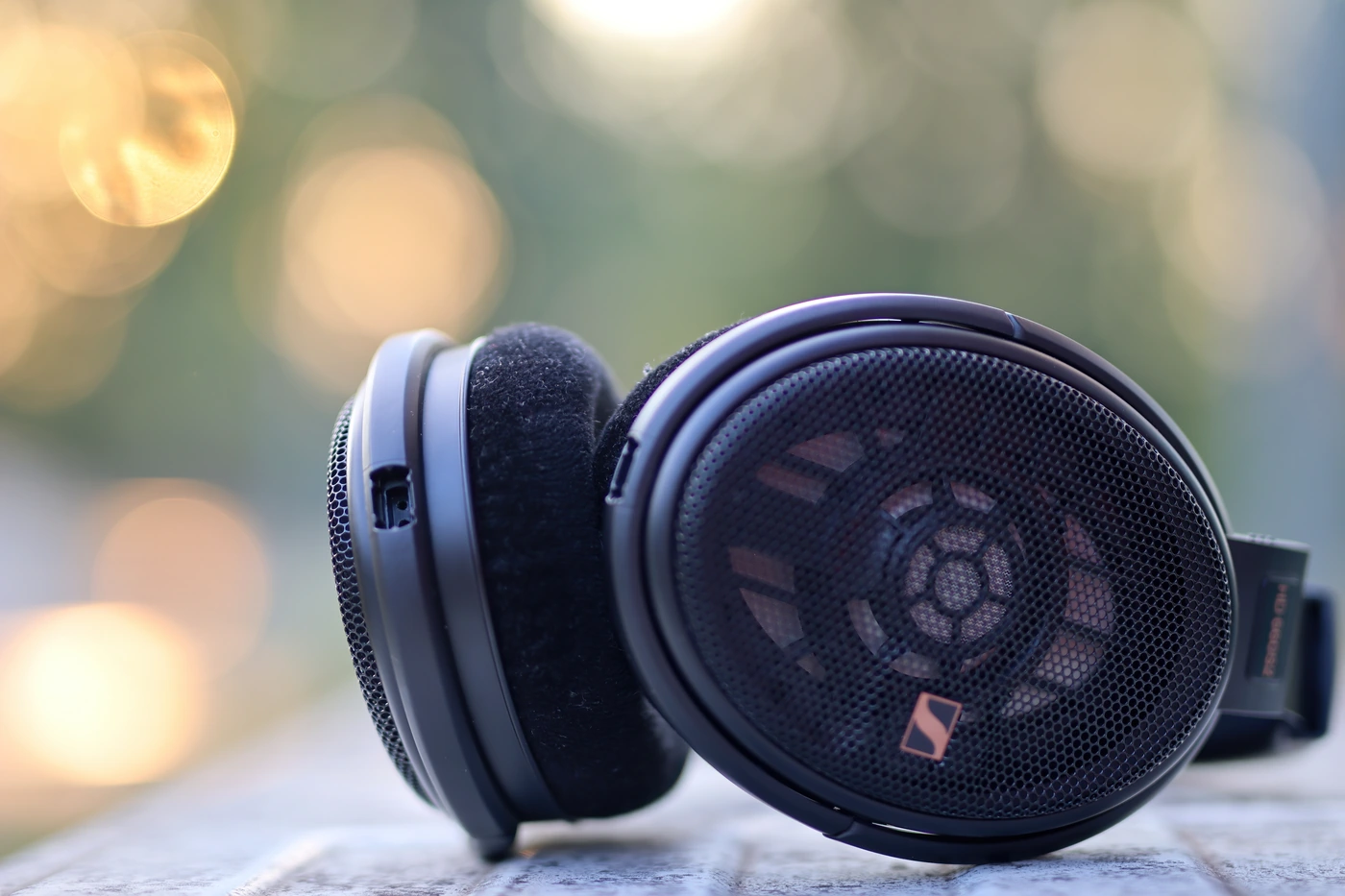 Before the end of today's review, I will be adding Sennheiser HD 660S2 to the Audiophile-Heaven Hall Of Fame for their exceptional musicality, price / performance ratio, and for the outstanding build quality we're seeing from Sennehiser, and although it is a generational refinement over the HD 660S, the new HD 660S2 is basically how you take a great product and make it perfect.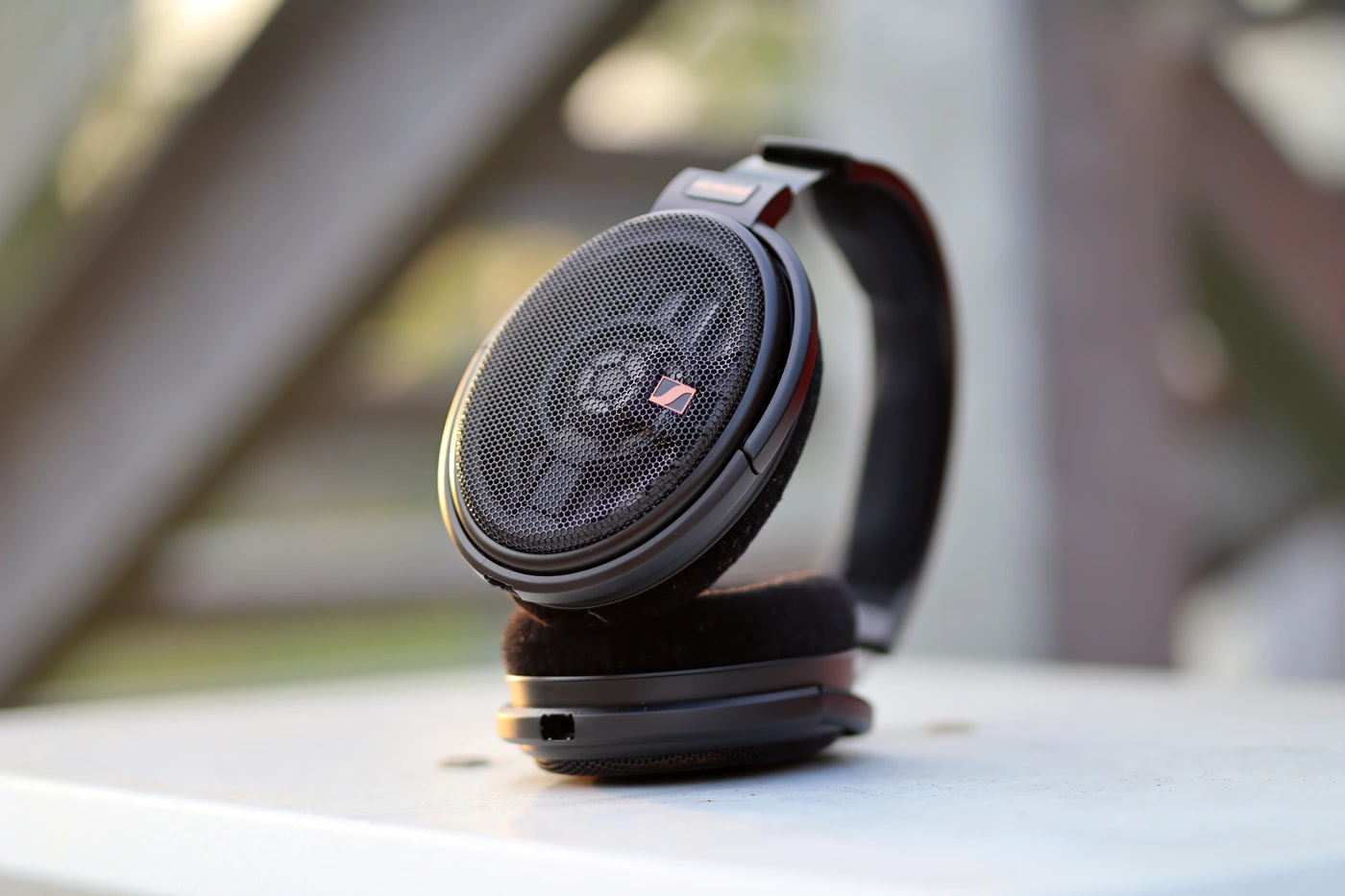 At the end of the day, if you're looking for a warm sounding, natural sounding headphone, with thick earpads, thick head padding, and with one of the lowest weights out there, making sure you'll have a good experience, and with a balanced cable from the factory, Sennheiser HD 660S2 is an outstanding deal and a headphone that touched my soul and which I can easily recommend to basically anyone, regardless of their age, musical taste or expectation, it is a headphone I am fairly sure most people will find plenty enjoyable. 
Product Link
You can grab one from www.amazon.com here: https://amzn.to/3OqCVVp
If you're in the UK, you can grab one from www.amazon.co.uk here: https://amzn.to/3s2QT8w
And if you're from Europe, you can grab one from www.amazon.de here: https://amzn.to/47qOHrt
Technical Specifications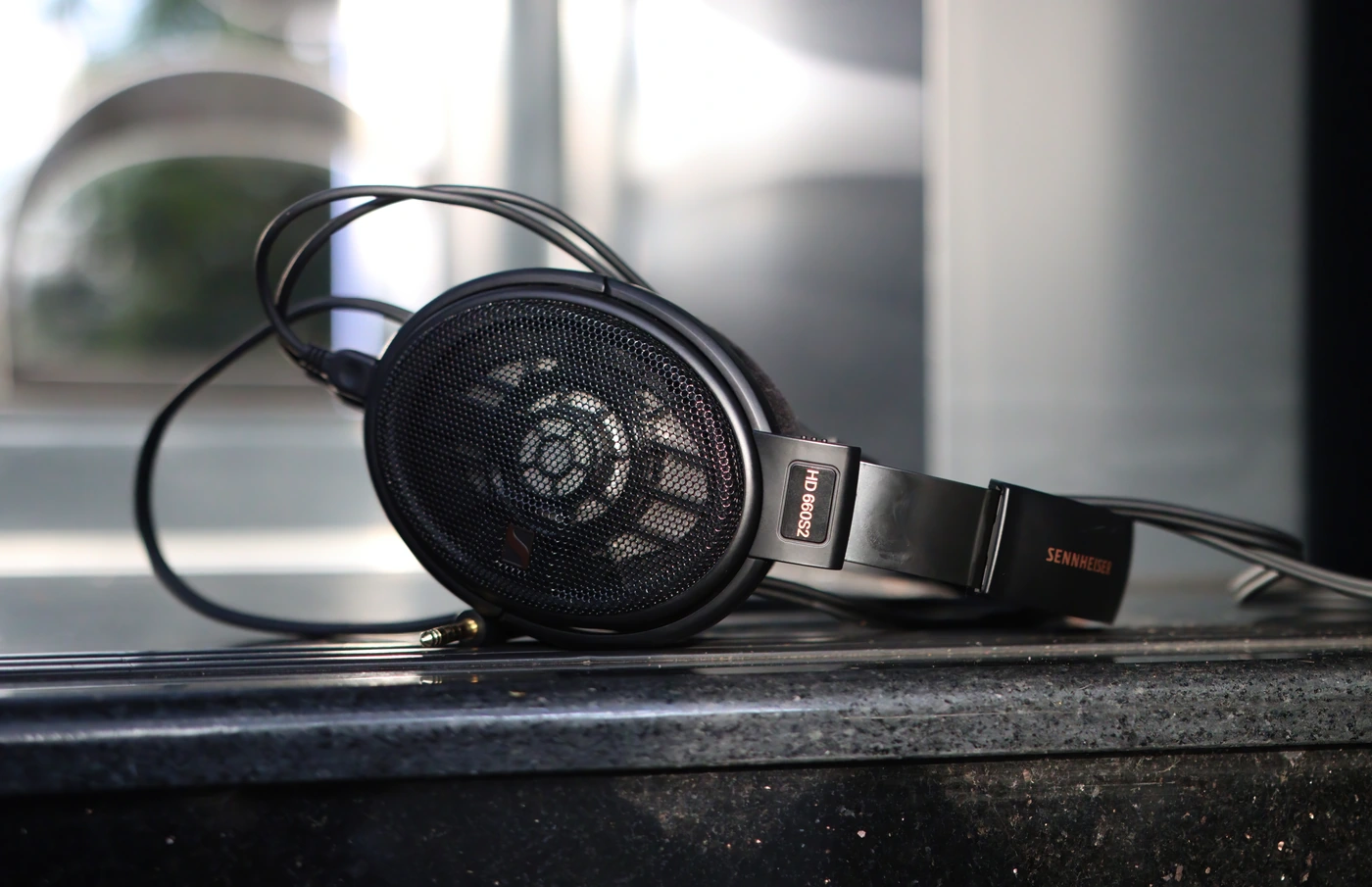 Transducer principle – dynamic, open
Transducer size – 38 mm
Frequency response – 8 – 41,500 Hz
Impedance – 300 Ω
Sound pressure level (SPL) – 104 dB (1 kHz, 1 Vrms)
Total harmonic distortion (THD) – <0.04% (1 kHz, 100 dB)
Ear coupling – Over-Ear
Weight – 260g
Adapter – 6.3 mm to 3.5 mm 
Connector – 6.3 mm jack plug, 4.4 mm balanced plug
Cable length – 1.8m
Country of origin – Ireland
Magnetic field – 4.5mT
---
--- Please remember to stay safe, and always have fun while listening to music!---
 - If you have a dime to spare, please donate, and help us! It would make the day brighter for me and my wife- 
---
Full Playlist used for this review
We listened to more songs than those named in this playlist, but those are excellent for identifying a sonic signature.  I recommend trying most of the songs from this playlist, especially if you're searching for new music! The playlists are different for Spotify, Tidal and Youtube, and based on the songs I enjoy and are available on each!
https://www.youtube.com/playlist?list=PL_cjBXGmwSHSdGcwuc_bKbBDGHL4QvYBu
https://open.spotify.com/playlist/5J3oloz8Riy9LxEGenOjQ0?si=979ba4f082414be7
https://tidal.com/browse/playlist/330fd544-8e5b-4839-bd35-676b2edbb3d5
--- Contact Us ---





---